---
TWO BRAVE LADIES SHOW MALAYSIANS THE WAY FORWARD NO FEAR BROTHERS AND SISTERS
Posted: 18 Jun 2011 01:17 PM PDT
President KEADILAN DR WAN AZIZAH ISMAIL UMNO Go ahead Dig your own Grave
Prophet Muhammad said "A word of wisdom is the lost property of a Muslim. He should seize it wherever he finds it."Muslim nations intent on legislating morality through force should instead consider a story from their own Islamic tradition. According to a famous account from the early Islamic period, a man asked Prophet Muhammad for advice regarding the three vices he suffered from: falsehood, alcoholism, and fornication. Despite his utmost efforts, he could not rid himself of them.Prophet Muhammad said that if he promised to first give up falsehood, he would guarantee that his other two vices would also be eliminated. When the prophet inquired about his progress a few days later, the man gave an interesting report. He told the prophet that he has been about to indulge in consumption of liquor but postponed the idea because he would have had to lie to his fellow Muslims in order to conceal the act. A few days later he was tempted by fornication but eschewed for the same reasons. He had indeed removed all three vices by giving up falsehood.And falsehood is the prime indicator being measured by the Transparency International report.Transparency International released its 2010 Corruption Perceptions Index, a ranking of all countries based on level of corruption. Malaysia fell  down on the ranking to number 143. And only four out of the 48 Muslim majority countries made it above 50 on the overall ranking.But why should the Muslim world care about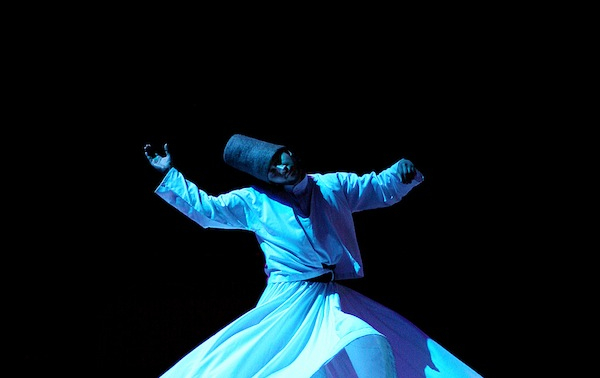 One day, you will find yourself outside this world which is like a mother's womb. You will leave this earth to enter, while you are yet in the body, a vast expanse, and know that the words, "God's earth is vast," name this region from which the saints have come.
–Jalal-ud-Din Rumi
Ambiga said Rais should know better than to make "wild accusations." — file pic
Since spokespersons of B.N political parties spend a lot of time in the studios of noisy UMNO TV channels, they have all mastered the art of talking rubbish.Rais UMNO spokesman, who is sometimes on two TV channels at the same time (God knows how he does it!), decided to play Najib's sidekick as he took on civil society activists at his media briefing. Obviously, Raise had left his brains at home (probably he thought he was going to a TV studio). Spitting fire at without naming her (an art that can be learnt only in the stables of umno),slammed Ambiga the social activist
when people like Najib Hitler and Mussolini grabbed power through manipulation — blackmailing and violent threats — in post-election scenarios.  all fundamental rights of citizens were suspended, political leaders were thrown into jail, the press was muzzled, poor people were forcibly sterilized, human rights activists were tortured in jail, students were arrested and fired upon by the police. Yes, during that dark period, trains ran on time and telephones worked and government employees reached office on time, but the ISA was a big blow to Malaysian democracy as it shook the basic foundations of the institutions that make Malaysia a democratic country
US first lady Michelle Obama (right) and US Secretary of State Hillary Clinton hand Ambiga the Secretary of State's Award for International Women of Courage, on 11 March 2009
Ambiga Sreenevasan is a colossus of intellect and integrity in the Malaysian legal fraternity. Ask any lawyer and they will tell you. Here is what Wikipedia has to say:
Dato' Ambiga Sreenevasan (born 1956) is a Malaysian lawyer who served as the Malaysian Bar chairlady from 2007 to 2009.
In March 2009, she became one of the eight recipients for the 2009 Secretary of State's Award for International Women of Courage Awards. In the ceremony, the United States Secretary of State Hillary Clinton commented, "… Ambiga Sreenevasan, has a remarkable record of accomplishment in Malaysia. She has pursued judicial reform and good governance, she has stood up for religious tolerance, and she has been a resolute advocate of women's equality and their full political participation. She is someone who is not only working in her own country, but whose influence is felt beyond the borders of Malaysia. And it is a great honor to recognize her and invite her to the podium."
References: "Remarks by Clinton on International Women of Courage Awards". America.gov. United States. 11 March. Retrieved 2 December 2009.
Biarkan rally itu diadakan - Pihak keselamatan jaga keamanan rally itu.
Posted: 18 Jun 2011 11:59 AM PDT
Pihak parti-parti dan kerajaan yang memerintah usaha mereka ialah untuk menggagalkan niat Bersih untuk mengadakan rally besar-besaran pada 9hb Julai nanti. Semua pihak tahu lebih-lebih lagi pihak pemerintah dan parti-parti yang berkuasa bahawa rally anjuran Bersih ini pasti akan mendapat sambutan yang ramai, malahan dijangkakan lebih besar dari yang dianjurkan pada 2007 yang lalu.
Inilah yang sangat ditakuti oleh UMNO terutamanya kerana UMNO tahu jika rally ini berlaku kali ini, ianya akan membawa kemenangan tambahan kepada Bersih seperti yang dialaminya pada 2007 yang lalu. Sebagai pihak yang memerintah memanglah mereka tidak mahu melihat Bersih mengulangi kejayaan itu lagi kerana pilihanraya umum ke13 akan diadakan tidak lama lagi.
Kalau kita kaji dengan teliti pihak yang bersama pemerintah pada hari ini terlalu defensif dan banyak kenyataan-kenyataan yang didengar dari pemimpin kerajaan membayangkan rasa takut dan gementar itu dengan melayangkan tuduhan-tuduhan yang tidak releven kepada penganjur rally ini.
Sesungguhnya BN terlalu tertekan dengan gerakan yang dilakukan rakyat dan baru sekarang ini BN merasakan yang kelalaian mereka selama ini akhirnya membawa mereka kepada situasi terdesak untuk mengekalkan pengaruh di kalangan rakyat. Sekarang mereka harus sedar yang kuasa yang mereka dapati dari rakyat selama ini tidak begitu legitimate. Mereka hanya mampu bertahan selama rakyat belum menyedari apa yang kita lakukan itu.
Apabila rakyat mulai sedar baru lah kita tahu yang rakyat sudah menyedari yang pilihanraya selama ini merupakan pilihanraya yang berat sebelah. Rakyat sudah menyedari yang kedua belah pihak yang bertanding di dalam pilihanraya mesti diberikan peluang yang sama-rata di media perdana bagi rakyat menentukan pihak mana yang layak di berikan mandat.
Rakyat mulai sedar yang ada calun yang memerintah memenangi pilihanraya kerana undi pos yang diwas-waskan kebersihannya. Najib pernah memang dengan hanya 241 undi apabila datang undi pos yang datang entah dari mana di saat-saat akhir pengiraannya.
Jika sebenarnya Bersih ini tidak membawa apa-apa pengaruh kepada keadaan di dalam pilihanraya nanti masakan ianya menjadi isu yang begitu besar kepada pihak yang sedang memerintah. Kenapa ada ugutan akan ada pertumpahan darah dan sebagainya. Kenapa tidak dibiarkan sahaja mereka berarak secara aman untuk menunjukan manifestasi mereka?
Ini tidak. Apabila perarakan berlaku secara aman pihak penguatkuasa pula yang cuba memecahkan perarakan itu dengan menahan perarakan itu di atas nama menjaga keselamatan. Ada tanda-tanda di antara mereka yang berarak itu adalah orang yang memerintah dan memulakan kekasaran dan mengalihkan kesalahan kepada kumpulan yang berarak secara aman itu. Segala usaha dilakukan untuk menunjukan yang kekasaran itu datangnya dari pihak yang merancang rally secara aman itu.
Lagi kuat usaha dilakukan untuk menggagalkan perarakan ini lagi jelas bukti yang kerajaan yakin rakyat sebenarnya memberikan sokongan kepada perarakan secara aman ini. Pengaruh kita bukan boleh ditambah dengan menyekat orang ramai untuk datang ber rally itu. Sokongan letaknya di dalam sanubari dan pemikiran. Polis dan penguatkuasa tidak mampu untuk menahan pemikiran dan persepsi orang ramai.
Apabila Bersih merancang rally ini ada pula Pak Menteri yang menuduh godaman terhadap siber terhadap laman web kerajaan. Lemah sendiri tuduh orang lain melakukan godaman itu. Tuduhan melulu Pak Menteri ini sendiri menunjukan yang pihak mereka yang sedang berkuasa menunjukan gementar mereka dan mengakui Bersih bakal mendapat sokongan ramai dan sekali gus menambah pengaruh kumpulan Bersih ini di sisi rakyat. Bersih tetap telah berjaya mempengaruhi psikologi rakyat ramai.
Perkasa juga ingin menunjukan yang mereka juga berpengaruh dan berdemonstrasi ini bukan sahaja hak Bersih tetapi juga hak mereka. Kita terima alasan itu. Tetapi kenapa pula Perkasa juga memilih hari yang sama untuk mengadakan demonstrasi itu, Kenapa tidak buat dihari yang lain dan tunjukan yang Perkasa juga merupakan bada NGO yang sangat berpengaruh serta mampun untuk menyaingi Bersih dengan mengeluarkan 300 ribu rakyat di hadapan mata orang ramai. Bukankah dengan mengadakan di hari yang sama itu bertujuan untuk bertembung dan mencari pergaduhan?
Pemuda UMNO juga akan mengadakan rally yang sama dengan tujuan dan isu yang sama dengan Bersih. Jika isunya sama kenapa tidak bersama Bersih dan mengadakan rally bersama NGO itu? Diharap Khairy sebagai pemimpin muda yang mempunyai kemampuan pemikiran akan melakukan tindakan yang terbaik. Apa pun setengah pihak bercakap tentang Khairy saya tetap mempunyai harapan yang tinggi kepada Ketua Pemuda ini untuk menunjukan kualiti kepimpinan yang berbeza dengan kebanyakan kepimpinan yang ada dalam barisan kepimpinan tertinggi UMNO itu.
Jika UMNO betul-betul serius saya harapkan semua kepimpinan UMNO akan memberikan sokongan terhadap tindakan Pemuda pimpinan Khairy ini. Jika UMNO mahukan imej yang bersatu di mata rakyat apa yang dilakukan oleh Khairy wajar mendapat sokongan dalam usahanya untuk membuahkan persepsi yang pilihanraya di negara ini dilaksanakan dengan bersih dan terhindar dari permainan kotor pihak yang sedang berkuasa.
Walau bagaimana pun kita lihat perkembangan dari masa ke semasa. Kita hanya ingin melihat rakyat dibenarkan melakukan rally secara aman dan pihak berkuasa menjaga rally itu dengan baik dan tidak memporak perandakan rally itu semata-mata bertujuan untuk menunjukan kesalahan kepada pengajuran oleh Bersih dan Pemuda UMNO itu.
Jangan pula menyelitkan pihak tertentu untuk melakukan pergaduhan dan dengan senang mengarahkan kesalahan itu kepada Bersih.
Mankind's state on the Day of Judgment @ Yaum al Qiyammah
Posted: 18 Jun 2011 09:28 AM PDT
Repent! Now....

After all creatures that were alive in these universes have died and perished, Allah the Almighty will command the Angel Israfil Alaihis Salam to blow the Trumpet or Horn @ Sangkakala to revive all creatures which had died.
The Angel Israfil Alaihis Salam after blowing his Horn will then cry out in a very mighty voice " O Life that had left the bodies, bones that have crumbled to dust, bodies that have decomposed, veins that have disintegrated, skins that have been destroyed, hairs that have fallen! 
Rise all of you to be judged for your deeds and receive what you deserve before Allah the Almighty, the Supreme Judge above all judges and the Supreme King above all kings!"
Then, suddenly all will rise abruptly after they are returned to the state of living.
They will see that the skies would constantly be in motion.
When they look down upon the earth, they will see that the earth has changed, not like the earth that was before.
When they look above at the stars, they will see that the stars have gathered together in a very huge cluster.
When they look out at the sea, they will see it burning fiercely on fire.
The Angel Zabaniah will be standing before them.
They will witness the sun which would have lost its light.
They will then realize that they are now in the stage of Yaum al Qiyamat @ Doomsday.
They will then say " This is what Allah promised and this proves that the Messengers were right!"
As revealed in Surah Yassin Chapter 36 Verse 52 in the Holy Al Qur'an:

Transliteration
Qaloo ya waylana manbaAAathana min marqadina hatha mawaAAada arrahmanu wasadaqaalmursaloon
Sahih International
They will say, "O woe to us! Who has raised us up from our sleeping place?" [The reply will be], "This is what the Most Merciful had promised, and the messengers told the truth."
They will come out of their graves without clothes, without shoes and anything.
They will all be naked without a string covering themselves.
During the resurrection, mankind will be in various states of appearance.
1. Some will appear as apes for they were prone to slandering others during their lifetime on earth.
2. There will be those resurrected as pigs for their tendencies to take bribes on earth and commit breach of trusts.
3. Some will be resurrected blind for being extreme when sentencing mankind.(judges and magistrates?)
4. Some will be raised deaf and dumb for being overawed with their own deeds.
5. Then there will be those who have stinking foul smelling pus and blood oozing out from themselves who would constantly be stabbing their own tongues. These will be the religious scholars who preach to and teach others but they themselves would not practice it. (The Rotten Ulema)
6. There will be those who were raised have open sores and wounds all over themselves for being liars and false witnesses.
7. Some will be resurrected with their soles of their feet stuck to their forehead and stink so much. So stinking to the effect that their stench will be worse than rotting carrion. (These are the ones who were willing to purchase the comfort of the worldly life by misusing religion and abusing their positions as the ones entrusted with taking care of the religious affairs of the people they were entrusted with)
8. Some will be returned to life as drunks, falling to their left and right. (These are those who were stingy and refused to spend their wealth in the Cause of Allah)
9. There will be some who will really be intoxicated and drunk. ( These will be those who love to speak of worldly affairs in the mosques).
10. Those raised as pigs will be those who loved to live on Riba ~ the forbidden interests which they charged others while engaged in trade and commerce.
11. There will also be those resurrected without hands and legs. ( These are those who love to hurt the feelings and harm their neighbors by being spiteful, envious, quarrelsome, etcetera).
12. There will also be those raised as pigs for neglecting their prayers or for being ignorant or careless in the matters concerning solat. (Praying without understanding the meanings and reasons of each action of solat).
13. There will also be those resurrected with their bellies full of biting venomous snakes and stinging scorpions. (These are those who refused to give in charity or even if they did, it would be so paltry compared to the abundant wealth which they owned in their earthly life)
14. There will also be those from whom foul smelling, stinking rotten blood will ooze out from their mouths. ( These are people who lie in their businesses)
15. There will also be those separated from the rest of the gathered mankind for being much more rotten than stinking carrion. ( These are those who hid evidences of sin fearing Man instead of Almighty Allah!)
16. Some will have their throats cut open and their necks hanging by a thread of sinew. These are those who were willing to be false witnesses and lied in court.
17. There will be those who rose from their graves without tongues and foul stinking blood oozing from their mouths. These are the ones who when alive were so reluctant and lazy to utter the Kalimah Syahadah ~ Declaration of Faith.
18. Then there will be some who walk with their heads down on the ground and feet up in the air. Blood and pus will always be flowing out from their genitals. These are those who loved to commit adultery and fornication when they were alive on earth.
19. Some will be resurrected with darkened faces and their stomachs full of burning embers from the hellfire. They are the ones who ruthlessly confiscated  the property of orphans. 
20. We will then witness those who will be suffering from leprosy and skin diseases. These are the ones who were cruel to their parents and betrayed them.
21. Some will be having teeth like the horns of the cattle. Their tongues protruding and hanging down to their bellies. Faeces and urine constantly coming out from their torn bellies. These are those who were alcoholics and drunkards on earth. 
May we be amongst those who are quick to repent and stop ourselves from remaining in sin. May we be able to apologize and ask for forgiveness from those whom we have wronged or committed injustices.
Lets not waste any moment from seeking the Forgiveness of Allahu Rabbul Alamin, Lord Almighty of us all. 
Lets redeem ourselves by making amends to those whom we have hurt, been cruel or harsh to, betrayed, insulted and harmed.
Lets not be careless in matters concerning our responsibilities towards others for when we stand before Him, there is no room for error. Not a morsel will escape His Attention and He Knows us more than we know our own selfs.
Our sins however minute here on Earth will be expounded 7 times over in the Hereafter.
There will be none who would be able to help us save for our good deeds if there are any?
We must remember that the paradise for a child lies at the soles of his or her parents and that the paradise for parents lies at the palms of their children who put their palms together beseeching Allah the Most Compassionate, Most Merciful Lord of us all asking for forgiveness of not only themselves but for both of their parents.
If we are careless and ignore the above which have been revealed to us, then we must be ready to face the consequences in the Hereafter on the Day of Resurrection and answer for our deeds or misdeeds here on Earth before the Supreme Creator of us all.
P.S. You are free to copy and share this article with all of your loved ones and contacts through any medium of communication.
Pelancaran Perhimpunan GERAK AMAN Perkasa esok!!! Ada Permit Polis!
Posted: 18 Jun 2011 09:34 AM PDT
Bagi anda yang mahu bersama sama dengan gerakan 37 NGO Melayu, Islam dan lain lain didalam perhimpunan Pelancaran GERAK AMAN, maka jangan lupa menghadirkan diri di Kelab Sultan Sulaiman, Kg Baru, Kuala Lumpur esok!
Waktu perhimpunan bermula pada jam 3 sehingga 5 petang. Insya Allah!
Sila hebahkan tentang program majlis pelancaran GERAK AMAN ini kepada setiap rakan dan taulan serta rakan rakan media sosial anda seperti FB dan Twitter.
Salam tahniah dan ribuan terimakasih saya ucapkan kepada pihak IPD Dang Wangi terutamanya kepada Tuan ACP Mohamad Zulkarnain bin Abdul Rahman, Ketua Polis Daerah Dang Wangi, Kuala Lumpur. Jasa tuan amat kami hargai!
Jika anda memandu kesana, lebih elok tiba awal jika nak dapatkan lot parking.
Yang naik motosikal pasti tak ada masaalah.
Jumpa anda disana!
Bagaimana nak kesana?
Tak jadi masa'alah. 
Sila rujuk kepada peta dibawah ini.
Sekalung penghargaan kepada Chegubard yang telah memaparkan peta ini diblognya.
Terimakasih Chegu! Peta nya sangat bagus. Good job bro!
RECALCITRANT MALAYSIANS WHO REFUSE TO SETTLE THEIR DEBTS
Posted: 17 Jun 2011 10:04 PM PDT
Money for cars but no money to pay rental??? (Source: The Star 14 June)
When it comes to settling their debts, Malaysians are certainly a recalcitrant lot. It has become a norm to read about the number of Malaysians who refuse to repay their loans or arrears. There are also those who simply ignore traffic summonses. Defaulters are getting increasingly bold because they know they can get away with it.
The government has come up with one solution after another to recover the money, but so far it has met with limited success. The defaulters know if they wait it out long enough, the government will offer them incentives to clear their IOUs or just write off the amount owing as bad debt.
These ugly Malaysians are giving the country a bad name. They are also encouraging those who want to settle their government loans to think twice about doing so. After all, why bother when so many others don't bother? Why be a fool when the smart ones just shrug off all reminders about their outstanding loans?

The headline says it all. Source: The Star 14 June
Errant tenants living in government low-cost flats owe Kuala Lumpur City Hall (KLCH) more than RM82m of which RM25m has to be written off as bad debt. KLCH rents out a total of 52,851 low-cost units. More than half (36,995) of the tenants have rental arrears, even though rentals which range from RM90 to RM124 a month are among the lowest in the world. Judging from the number of Astro satellite dishes, air-conditioners and cars outside these flats, it is clear that it is not a question of inability to pay, but rather of refusal to pay.
It's the same with paying maintenance fees. In my housing area, more than half the owners refuse to pay the monthly charges. Some have not paid for several years. Their reason? They are not satisfied with the management services. But if they don't pay, where's the money for maintenance coming from to upkeep the facilities? It's also unfair to those owners in good standing.
The management tells me they are at a loss about what action they can legally take. They have no authority to cut the water or electricity supply to these units. The only legal recourse kicks in when these owners find that they are unable to sell their units should they decide to move out. But as long as they intend to live there for life, why should they care if they owe thousands in maintenance fees, or rental arrears for that matter?
Still RM2.5bil outstanding!
As for educational loan defaultors, never mind that they are depleting the pool of funds available, and depriving deserving students in need of financial aid. According to the National Higher Education Fund Corporation (PTPTN), 228,000 loan recipients have yet to repay a total of Rm2.5 BILLION. The numbers numb the mind. Many of these defaulters have long graduated and are earning a good salary. But the thought of repaying their loans is far from their mind, and low on their list of priorities. They would rather spend the money on home renovations or a family holiday abroad.

Empty threat? Poor enforcement encourages loan offenders to be bold. (Source: The Borneo Post)
The government regularly publishes in the local papers the names of these study loan defaulters, in particular, those who took MARA study loans. The ignominy has little effect on these thick-skinned, bare-faced defaulters. It's the same story for the more than 64,000 school leavers who owe the government Rm520m in skills development loan arrears. These numbers reveal the blatant disregard of their obligation to repay the loans. Imagine what this sum of money could provide for the poor and needy.
Non-payment of debts and late payment of bills is so rampant that some government departments have resorted to desperate and novel measures like offering various incentives to these underserving and irresponsible citizens.
The Water Department of Negeri Sembilan (Syarikat Air Negeri Sembilan) recently offered an array of prizes totalling more than Rm100,000 to consumers who settle their electricity bills promptly within 30 days. These prizes include a car, laptops, LCD TV sets, digital cameras and MP3 players.
Imagine how responsible citizens must have felt. They paid their traffic summonses on time and in full, but it's the irresponsible traffic offenders who not only escaped a fine or a blacklist, but got a 50% discount!
Long queue of traffic offenders waiting to pay their summonses before the deadline. Photo: The Star
Two months ago, motorists were offered a 50% discount if they settled their traffic summonses within the grace period. Despite this gesture, 17.3 MILLION traffic summonses remained unpaid. (Star 3 March)
Offering incentives is not the solution. It will only encourage Malaysians to expect rewards for doing something that they should have done in the first place. It is giving the wrong message to others, especially the young. The government should pull up their socks and be firm about eradicating this bad practice before it becomes ingrained in our culture.
Do what the private sector does. For example, the banks do not hesitate to sue loan defaulters, repossess their car or auction off their house if they fail to meet the monthly loan repayments. The government should know by now that soft arm tactics don't work.
Why is the government so reluctant to mete out harsher penalties? Why is it hesitant to act more firmly to recover the hundreds of millions owed by these recalcitrant Malaysians? Only the government can answer these questions. Meanwhile the public coffers continue to bleed, and bleed.
Keadaan Manusia di Padang Mahsyar nanti - Renungan semula bagi semua.
Posted: 18 Jun 2011 05:35 AM PDT
Bismillahirrahmanirrahim.
Gambaran pelukis grafik
Setelah semua makhluk yang bernyawa di alam nyata ini mati dan hancur binasa maka Allah Subhanahu Wa Ta'ala akan memerintahkan Malaikat Israfil Alaihis Salam untuk meniupkan angin Sangkakala yang hebat itu untuk menghidupkan semula semua makhluk yang sudah mati.

Malaikat Israfil pun akan meniup dan berteriak dengan sekuat-kuatnya: "

Wahai nyawa yang telah keluar dari badan, tulang-tulang yang telah reput luluh, tubuh yang telah buruk, urat yang telah putus berkecai, kulit-kulit yang telah pecah hancur, rambut-rambut yang telah luruh! 





Bangunlah kamu semua untuk menjalani hukuman dari Allah s.w.t. yang menjadi Hakim Besar dan Raja kepada semua raja!".



Maka dengan tiba-tiba mereka pun tegak bangun berdiri.

Mereka akan melihat langit, didapati langit berjalan-jalan.

Apabila mereka melihat bumi, akan didapati bahawa bumi sudah bertukar wajah, tidak seperti bumi yang dahulu.

Dilihat bintang-bintang, semuanya telah berhimpun di satu kawasan dengan padatnya.

Di lihat laut; terdapat api yang sedang bernyala-nyala diatasnya.

Di lihat Malaikat Zabaniah telah berada dihadapan mereka.

Di lihat matahari telah hilang cahayanya.

Maka sedarlah dan tahulah mereka bahawa mereka berada ditempat yang dijanjikan kiamat.

Lantas mereka akan berkata: "Inilah dia sebagaimana yang telah Allah janjikan dan inilah menunjukkan kebenaran para Rasul."

Seperti yang telah Allah sebutkan dalam Al-Quran: "Mereka berkata: Aduhai celakanya kami! Siapakah yang membangkitkan kami dari kubur tempat tidur kami?

Lalu dikatakan kepada mereka: "Inilah dia yang telah dijanjikan oleh Allah Yang Maha Pemurah dan benarlah berita yang disampaikan oleh Rasul-rasul !" (Surah Yassin, Ayat: 52)

Mereka pun keluar dari kubur tanpa pakaian, tidak berkasut dan sebagainya.

Mereka bertelanjang bulat tanpa seurat benang pun dibadan.

Dalam masa bangkit itu, manusia akan berada di dalam keadaan bermacam-macam rupa.

1. Sesetengah mereka ada yang berupa kera 

kerana di dunia mereka suka membuat fitnah kepada orang lain.



2. Ada yang berupa khinzir 

kerana suka makan rasuah ketika menjalankan hukuman.



3. Ada yang buta mata 

kerana keterlaluan didalam menghukum manusia

.

4. Ada yang pekak dan bisu 

kerana mereka hairan (taksub) dengan amalan yang mereka lakukan.



5. Ada yang mengalir daripadanya nanah dan darah yang amat busuk dan sentiasa menikam-nikam lidah sendiri. Ini adalah kumpulan

ULAMA yang bercakap dan mengajar tetapi perbuatannya tidak sama dengan apa yang diucapkan

. ( Ulama cari makan!)

6. Ada pula yang luka-luka seluruh badan 

kerana suka menjadi saksi bohong.



7. Ada yang 

telapak kaki mereka terletak didahi dan terikat kepada ubun-ubun mereka

 serta menjadi sangat busuk, lebih busuk daripada bangkai. Mereka adalah 

orang yang sanggup membeli dunia dengan akhirat 

(mencari kemewahan dunia dengan memperalatkan agama).

8. Ada seperti orang mabuk, rebah ke kiri, rebah ke kanan terhuyung-hayang. Mereka inilah yang 

sanggup menyimpan harta dari dibelanjakan ke jalan Allah

.

9. Ada yang berkeadaan benar-benar mabuk,orang ini 

suka bercerita-cerita dalam masjid akan hal dunia.



10. Ada yang berupa khinzir kerana 

suka makan harta riba

.

11. Ada yang 

tidak bertangan dan tidak berkaki

. Mereka ini 

suka menyakiti orang-orang sekampungnya.



12. Ada yang berupa khinzir kerana mereka 

mempermudah-mudahkan sembahyang (lalai didalam sembahyang)



13. Ada pula yang bangkit dengan perut mereka penuh dengan ular dan kala jengking yang sentiasa mengigit-gigit dan menyengat-nyengat. Mereka ini 

semasa di dunia payah hendak mengeluarkan zakat.



14. Ada yang berkeadaan dimana darah yang amat busuk sentiasa keluar dari mulut mereka. Orang begini 

suka berbohong dalam perniagaan

.

15. Ada yang sampai terasing daripada manusia serta badannya sangat busuk dari bangkai. Mereka ini 

suka menyembunyikan maksiat kerana takutkan manusia,tidak takut pada Allah.



16. Ada yang 

terpotong halkum

,

keadaannya tercerai dari leher

. Orang ini 

selalu sanggup untuk bersaksi bohong.



17. Ada yang 

bangun dari kubur tiada berlidah

 dan 

mengalir darah busuk dari dalam mulutnya

. Orang itu 

semasa hidup teramat malas mengucap dua kalimah syahadah.



18. Ada pula yang berjalan dengan kepala di bawah dan kaki di atas langit. Darah dan nanah sentiasa mengalir dari kemaluan mereka.Mereka itu 

suka berbuat zina semasa hidup.



19. Ada yang berkeadaan muka hitam dan perutnya penuh dengan api neraka.Mereka ini 

suka memakan harta anak yatim secara zalim.



20. Ada pula yang bangun dengan mengidap penyakit kusta dan sopak. Mereka inilah yang 

derhaka terhadap kedua ibu bapanya.



21. Ada yang gigi mereka seperti tanduk lembu, lidah mereka terjelir hingga ke perut, najis dan kencing sentiasa keluar dari perut mereka. Mereka adalah 

orang yang suka meminum arak.



Semoga kita tergolong dalam golongan yang segera menginsafi diri dan bertaubat di atas dosa dan pengkhianatan yang dilakukan terhadap sesama manusia.

Bersegeralah memohon ampun kepada Allah SWT dan juga kepada orang2 yang kita aniayai, zalimi,khianati,hutangi, sakiti, hinakan, dan mendustai.

Janganlah kita remehkan meskipun dengan hal2 yang sekecil biji sawi sekalipun kerana ketika wang, harta, pangkat darjat, anak2 sudah tidak berguna lagi, ketika berada di hadapan Allah SWT kelak, ia akan menjadi hal yg besar (sehingga 7X lipatan) yang kita terpaksa mempertanggungjawabkannya.

Tiada sesiapa yang dapat menolong melainkan hanyalah amalan(pahala) baik yg kita bawa itu saja.

Perlulah kita ingat bahawa syorga seorang anak terletak di bawah telapak kaki ayah dan ibu manakala 

syorga ayah dan ibu pula terletak di atas telapak kedua belah tangan anak2nya 

(tangan yang menadah memohonkan keampunan Allah untuk kedua ibu dan bapanya).

Sekiranya kita lalai, bersedialah mempertanggungjawapkannya bila kita berada di hadapan Yang Maha Berkuasa nanti.

Sumber.
Published by 

MAHAGURU58

 
at 2:40 AM 

6 responses to this article:
Assalamu'alaikum wbt, Dear Mahaguru58, Catatan ini berjaya mencipta 'gerun' di hati saya. Terima kasih banyak-banyak. Semoga tulisan-tulisan seperti ini menjadi antara amalan ayng berterusan. Izinkan saya membaca lagi dan lagi supaya saya sentiasa beringat-ingat.
Dear Mahaguru58, Thanks for the reminder of Dooms day. It had made me to rethink all that ive have done to my family, people around me, myself and my addin. Surely we have to repent everyday for may Allah protect us all on that day of judgement. May we all be given our kitab on our right hand..Ameen
ya ALLAH..azab-MU amat2 lah pedih.setelh ku baca,aku sedari sgala silp dan salah ku. ustaz Zainol..blehkan saya amik petikan ni supaya saya dpt sebarkan di dalam blog saya dan kawan2 sy blh baca.saya minta izin dulu. time kasih banyak2 peringatan ni. hamba-MU ketandusan ilmu agama.adalah kesilapan ku. salam ustaz.
Wa'alaikumsalam wahai Ikhwanul Muslimin na wal Muslimat yang saya hormati sekelian. Sesungguhnya diri kita ini sedang hidup di Akhirul Zaman. Zaman dimana peringatan terhadap hakikat duniawi dan ketentuan Akhirat sudah semakin kurang diberi tumpuan oleh manusia sejagat. Usaha saya adalah agar kita turut berwaspada terhadap kesemua ini dan tidak alpa dengan apa natijahnya sekiranya hanya hiburan dunia yang menjadi pengisi ruang kehidupan kita. Peringatan sebegini bukan hanya untuk diri tuan puan malah diri saya jua kerana bila saya menulis setelah membaca tentangnya, ia turut menasihati jiwa nan kerdil ini akan kebenaran Yaum al Akhirat. Ianya adalah sebahagian daripada Hakikat yang wajib kita mengetahui dan mengambil pedoman dan pengajaran setelah mempelajarinya. Sila sebarluaskan pengetahuan ini agar lebih ramai diantara kita yang sadar akan ketentuan Ilahi ini buat mereka yang lupa atau jahil tentang apa yang sedang menanti mereka dan juga kita sendiri? Abdillah.
Salam, Ustaz saya ingin meminta kebenaran untuk share.
Wa'alaikumsalam mi. Tak payah panggil saya ustaz. Panggil Mamu je. :) Dipersilakan!
Dengan ini saya mempersilakan setiap blogger dan pembaca untuk menyalin dan mengedarkan artikel ini di blog tuan puan.
Bismillah!
Hashim Suboh Is Now A 4th Floor Boy
Posted: 17 Jun 2011 08:32 PM PDT
"Datuk Hisham has unsheathed his keris, waved his keris, kissed his keris.
We want to ask Datuk Hisham when is he going to use it?"

"Force must be used against those who refused to abide by the social contract."
- Hashim Suboh (Deputy Chief of UMNO Kangar)

"Malay Muslim Warrior" and Malaysian Home Minister Hishamuddin Hussein (PM Najib Razak's cousin) 'toasting' with the Keris and Anchor Beer -
"Keris My Ass!"
By

Admin



In 2005, Education Minister and UMNO Youth Chief Hishammuddin Hussein brandished a kris (Malay dagger) at the UMNO General Assembly. The kris, named Panca Warisan, made another appearance at the 2006 General Assembly. On both occasions, it had been used in the context of defending certain special privileges accorded to the Malays under the Constitution of Malaysia. These privileges, sometimes referred to as the Malay Agenda, formed half of the Malaysian social contract, which granted citizenship to non-Malay Malaysians in return for special rights for the Malays. (Such special rights feature heavily in the ideal of ketuanan Melayu or Malay supremacy, which is a feature of UMNO's ideology.)

It was after the second instance of Hishammuddin's actions that Hashim made headlines, when Hashim, speaking as a UMNO delegate from the state of Perlis, asked: "Datuk Hisham has unsheathed his keris, waved his keris, kissed his keris. We want to ask Datuk Hisham when is he going to use it?" He continued that "force must be used against those who refused to abide by the social contract", insisting that Hishammuddin be tougher in dealing with the Chinese national-type schools, which though publicly-funded, are generally independent of the public national school system. Hashim's remark provoked a response from the opposition Democratic Action Party, which accused him of creating "concern and disquiet among non-Malays in the country. The statements amount to sedition as they have a seditious tendency".

The original Malay remark was:

"Dalam Perhimpunan Agung Umno ini, Datuk Hishammuddin dua kali berturut-turut angkat keris. Jadi, kita nak tanya bila Datuk Hishammuddin nak bertikam pulak?"

Translated literally, this would read:

"At this UMNO General Assembly, Datuk Hishammuddin has twice raised the keris, So, we want to ask when Datuk Hishammuddin will stab instead?"

Some have suggested that the meaning of this is ambiguous, as the tone used could be sarcastic.

Former Universiti Sains Malaysia lecturer Hashim Suboh who left Umno to join PKR, has now returned to Umno as a "4th Floor Boy". He is now the Special Assistant to PM Najib Razak and has his office at the infamous 4th Floor. It is very clear with such a racist in his inner circle, PM Najib is nothing but a corrupt, lying racist despite of his 1 Malaysia Bullshit! It is also simply sickeng how the country's Malay Rulers can bestow the 'Datukship' on this racist and extremist Hashim Suboh.
Feedjit Live Blog Stats
Carthaginian DAP must be destroyed
Posted: 17 Jun 2011 06:41 PM PDT
Ceterum censeo Carthaginem esse delendam
(Furthermore I think Carthage must be destroyed)
- Cato
Malaysiakini's
Umno 'welcomed' to sue Penang on mosque polls
reported that:



Penang state executive councillor for religious affairs Abdul Malik Abul Kassim has challenged groups protesting the elections to mosque committees in the state to sue the government

...

… because he knew the elections (outside of interference by political parties) (a) would be completely in accordance with Islamic belief and practice and (b) does not interfere with the Agong's prerogative as the Islamic Head of Penang State because all the nominees will have to be endorsed (approved) by His Majesty.

Knowing UMNO and its sinister tactics, I wasn't surprised to read sweetie Susan Loone's article in Malaysiakini that the
Agong has ordered the Penang mosque panel polls to be put off
.

No doubt HM must have felt uneasy enough to have a discussion with Penang's Head of State Abdul Rahman Abbas and MAIPP head Ellias Zakaria (by the way, are the latter two UMNO nominated/appointed?).

According to
Bernama
HM wants the MAIPP to "set up an independent committee to find new procedures in appointing mosque committee members."

I thought that was precisely what the MAIPP was supposed to do, but 'nuff said. Other than voicing my complete bemusement at the Agong's statement (as reported by Bernama), I'm going to keep my mouth shut and my further opinions to myself on HM's statement.

Needless to say, MKINI readers have a somewhat different attitude to me, where comments have been free flowing, unbridled, unrestrained and in a few cases, perhaps even uncouth.

Rather than them just commenting on alleged unwelcomed royal intrusion into politics, one should look at the bigger picture of what UMNO is striving to achieve politically, particularly in Penang State.

Even though HM's wish for MAIPP to

"set up an independent committee to find new procedures in appointing mosque committee members"

has been precisely what MAIPP had set out to do (indeed for the first time in Penang State), UMNO wants the Malay and Muslim communities to see the Agong's royal command to put a halt to the election, as indicative of the political scenario it badly wants painted ...

... that the DAP government is un-Islamic, anti-Muslim, anti-Melayu, evil, sinister, seditious, rapacious and most important of all, wakakaka, not to be voted for in the next election.

You have to understand that UMNO is not doing it for MCA, MIC or wakakaka Gerakan.

Like Rome is of Carthage, UMNO is currently sh*t-scared of DAP.
Posted: 17 Jun 2011 06:23 PM PDT
What really happened when Elton John and David Furnish decided to have a baby.
They had their sperm mixed together and had a surrogate mother artificially inseminated with it.
When the baby was born Elton and David were waiting at the hospital.
They were ushered into a ward where a dozen babies were lying in their cots, eleven of whom were crying and screaming.
Over in the corner, one baby was smiling serenely. A nurse came over to both of them and indicated that the happy child was theirs.
"Isn't it wonderful?" Elton said to David. "All these unhappy babies ......... and yet our baby is so happy.
This just proves the superiority of gay love!"
The nurse said, "Oh sure, he's happy now, but just watch what happens when I pull the thermometer out of his arse!"
PM Najib dah selidik ke belum tentang latarbelakang bakal menantunya?
Posted: 18 Jun 2011 04:23 AM PDT
Saya terbaca entri tulisan 
Leonid Komarovskiy

 
tentang latarbelakang Daniyar Nazarbayev, tunangan Nooryana Najwa, anak perempuan Dato Seri Mohd Najib Tun Abdul Razak

disini

. 
Pendedahan tentang bakal menantu PM Najib ini menggusarkan hati saya kerana seandainya apa yang diterbitkan ini adalah benar belaka, maka ada kemungkinan hal ehwal sulit negara dikompromi nanti.
Umum mengetahui bahawa sekiranya mereka yang menggunakan helah untuk masuk kedalam sesebuah keluarga yang berkedudukan tinggi seperti pemerintah sesebuah negara, rahsia dan keselamatan negara itu boleh terancam.
Saya ingin menyeru kepada PM Dato Seri Najib untuk menyiasat samada berita terbitan Leonid Komarovskiy ini sahih atau tidak?
Bak kata pepatah Melayu lama, ' Sesal dahulu pendapatan ; sesal kemudian tidak berguna!'
Walaupun pertunangan yang dilaporkan
BERNAMA
berlangsung semalam adalah suatu perkara melibatkan hal ehwal dalaman keluarga PM Dato Seri Mohd Najib, ianya turut menyaksikan keterlibatan para pemimpin negara termasuk Duli Duli Tuanku Sultan Sultan dan Raja Melayu.
Hal ehwal sulit Kerajaan Malaysia berada didalam akses Perdana Menteri secara total. Ahli keluarga beliau samada secara terus atau tidak turut berkemungkinan ada ruang dan peluang untuk mengetahui tentang perkara perkara sulit yang melibatkan keselamatan negara ini.
Sekiranya benar bakal menantu PM ini adalah seorang yang mempunyai latarbelakang yang meragukan seperti didedahkan oleh Leonid Komarovskiy, maka

keselamatan negara kita turut terancam kepada

pembocoran maklumat dalaman nanti.
Sebagai seorang warganegara yang prihatin akan setiap perkara yang melibatkan kesejahteraan negara tercinta kita ini, maka mahu tak mahu, selaku seorang penulis blog, jatuh wajib keatas saya memperingatkan ketua kerajaan negara kita tentang perkara ini.
Ini bukan perkara kecil atau berita glamor dunia hiburan untuk saya ketepikan seperti berita berita dunia artis atau selebriti.
Ianya melibatkan hal ehwal keluarga pemimpin negara. Selaku pemimpin negara, apa sahaja perkara yang berlaku keatas ahli keluarga PM atau mana mana pegawai tinggi kerajaan, akan ada tempiasnya keatas negara ini, baik secara terus atau pun sampingan.
Zaman sekarang adalah zaman teknologi dan inovasi komunikasi terkini. Jika seorang perisik atau penggodam mendapat akses kepada hal ehwal sulit negara samada secara sengaja ataupun tidak, ianya memungkinkan kedaulatan sesebuah kerajaan hancur didalam sekelip mata.
Saya tidak tahu secara mendalam tentang langkah langkah keselamatan yang diambil oleh Jabatan Perdana Menteri didalam menghadkan akses kepada pejabat PM di Putrajaya. 
Saya cuma boleh berdoa dan berharap bahawa sistem keselamatan disana adalah senantiasa dikemaskini dan dipantau dengan seberapa teliti yang boleh supaya apa yang saya khuatirkan tidak akan berlaku pada bila bila masa di masa hadapan.
PM Najib Tun Razak mesti arah siasat kesahihan laporan ini kerana bukan sahaja nama baik dan masa depan Noornajwa anakanda beliau berkemungkinan terjejas sekiranya terbukti laporan Leonid Komarovskiy ini mempunyai asas tetapi juga keselamatan negara ini turut berada didalam kedudukan yang terancam.
Sekiranya terbukti Leonid Komarovskiy salah, maka PM Najib harus bertindak mendakwanya diatas kesalahan berniat jahat dan melakukan jenayah fitnah dahsyat keatas peribadi bakal anak menantunya Daniyar Nazarbayev.
"Prevention is better than cure", bro!
Sila klik disini untuk versi 'print'. Dapatkan khidmat percuma Webpage to PDF Converter disini untuk mengabadikan laporan dari lamanweb supaya boleh dicetak keluar atau disimpan.