---
Wesak Day celebration with DPM
Posted: 17 May 2011 06:57 AM PDT
Straight fight for PAS number two?
Posted: 17 May 2011 03:10 AM PDT
While six PAS leaders have qualified to contest for the party's position of deputy president, all signs point to a straight fight between incumbent Nasharuddin Mat Isa and his contender Mohamad Sabu. This is because two of the six who have garnered enough nominations, Kelantan exco Husam Musa and vice-president Salahuddin Ayub, have made it known that they will not bid for the number two spot. Full story: www.malaysiakini.com

Time:

10:48

More in

News & Politics
Toleransi politik yang sudah luntur
Posted: 17 May 2011 12:18 PM PDT
Kerana terlalu banyak politiking kita lupa kepada asas politik yang sebenarnya. Kesungguhan dalam politik sudah tiada bagi kita orang Melayu. kita melebihkan tumpuan kepada politiking; siapa yang menang dan siapa yang kalah, siapa yang berkuasa dan siapa yang tidak berkuasa. Politik yang asasi, iaitu politik yang membawa penyatuan secara jujur sudah tiada. Politik dan kuasa adalah empunya orang yang berkuasa.
Apabila kita menjadi ahli sesebuah parti matlamatnya ialah untuk menyatukan pemikiran dia antara ahli-ahli dan jika ada perbezaan kita 'co-exist' dalam parameter toleransi yang luas. Diawal zaman kemerdekaan negara dahulu pemimpin-pemimpin kita dari berbilang kaum telah meletakan asas kerjasama di antara parti yang di asaskan kepada kaum-kaum di negara ini. Orang Melayu dengan UMNOnya, orang Cina dengan MCAnya dan India dengan MICnya.
Orang Melayu, Cina dan India bekerjasama di antara satu dengan lain melalui kekuatan sokongan parti masing-masing dan telah berjaya membawa negara kearah kemajuan yang pesat dan imej Malaysia yang mundur telah menjadi sejarah. Perbezaan pendapat bukannya tidak wujud tetapi oleh kerana ketelusan di antara pemimpin-pemimpin puak dan kaum maka perbezaan itu mampu dikawal dalam semangat toleransi yang tinggi.
Dalam pada itu, seperti juga negara-negara demokrasi yang lain kita ada beberapa buah parti pembangkang yang dibenarkan wujud dan membenarkan parti-parti itu bergiat mengikut undang-undang yang sedia ada. Semua parti itu adalah parti yang halal di sisi undang-undang tubuh dan ditadbir oleh pendaftar pertubuhan. Hanya Parti komunis Malaya (PKM) sahaja yang telah diharamkan kerana parti itu memilih untuk mengangkat senjata bagi mendapatkan kuasa pemerintahan negara.
Tidak menjadi kesalahan jika sesiapa menyokong parti-parti ini, kerana parti ini adalah halal di sisi undang-undang negara. Di dalam sebuah negara demokrasi parti-parti pembangkang ini merupakan parti-parti alternatif yang mempunyai hak untuk memerintah jika diberikan mandat oleh rakyat yang memilih. Itu adalah asas demokrasi yang tulin.
Di Amerika Syarikat parti-parti Demokrat dan Replublican bergilir-gilir mendapat mandat dari rakyat untuk memerintah. Begitu juga di Britain; Parti Buruh dan Conservative bergilir-gilir memerintah negara itu mengikut kehendak rakyat. Sekarang ini pula Britain ditadbir oleh kerajaan capuran Coservative dan parti Liberal Demokkrat dan itu juga kehendak rakyat dan bukannya kehendak parti-parti itu.
Di negara demokrasi seperti di Britain parti yang memerintah menghormati kehendak dan selera rakyatnya. Tidak terdapat tekanan kepada rakyat di kawasan yang diwakili oleh parti pembangkang. Tidak ada pula mana-mana parti yang memerintah mengingatkan rakyat supaya berterima kasih kepada kerajaan yang telah membekalkan air bersih, membekalkan api letrik, memberikan subsidi gigi palsu dan membina jalanraya kecil ataupun lebuhraya.
Di dalm pilihanraya di Germany tidak ada kedengaran kerajaan yang memerintah meminta rakyatnya mengenang jasa parti pemerintah kerana memberikan pelajaran percuma kepada rakyat sehingga keperingkat universiti dengan buku teks percuma. Begitu juga di kesemua kesebelasan negara-negara Scandinavia.
Tidak pernah kedengaran pemimpin Parti Buruh semasa memerintah Britain mengingatkan rakyat dalam kempennya supaya mengingati jasa parti itu kerana telah membekalkan boat-boat nelayan dan sebagainya. Kalau kita memandu di Lebuhraya M25 di kotaraya London tidak ada pula papan tanda yang mengingati rakyat yang projek perumahan yang ada di tepian lebuhyara itu sebagai 'satu lagi projek kerajaan campuran Conservative dan Lib Demokrat.'
Pemimpin-pemimpin negara-negara seperti ini menumpukan sepenuh masa untuk perancangan membangunkan negara. Tidak ada Ahli Parlimennya turun padang untuk melepaskan anak itek atau anak ayam atau mengadakan majlis penyerahan lembu pawah di depan kamera TV3 dan TV1 dan sebagainya kononya sebagai kaedah mendekati rakyat.
Di negara itu pemimpin-pemimpinnya secara fisikal tidak mendekati rakyat. Tetapi yang mendekati rakyat ialah dasar-dasar dan perlaksanaan dasar yang sempurna yang tidak ada ketirisan dalam membelanjakan wang dan harta rakyat. Pemimpin-pemimpin mereka tidak ada progran turun padang kerana yang turun padang ialah dasar serta perancangan pembangunan yang baik untuk mereka yang di gubal oleh pemimpin-pemimpin mereka yang berkerja keras sebagai ahli Legislatif. Dasar-dasar yang baik amat dirasai rakyat itu mendekati mereka. Parti Conservative atau Parti Buruh tidak mempunyai ahli yang berjuta-juta orang orang seperti parti kita di sini.
Yang rakyat hendak tengok ialah dasar-dasar yang baik yang dihormati orang ramai yang boleh meyakinkan mereka sebagai dasar yang mesra rakyat, bukannya pemimpin yang mesra rakyat. Tidak guna mempunyai pemimpin yang mesra rakyat tetapi dasar yang digubal tidak memberikan impak secara terus kepada orang ramai. Zaman berkempen dengan hanya menepuk belakang pengundi sudah lama menjadi sejarah. zaman bercakap dengan manis mulut sudah tidak laku lagi. Slogan yang sedap di dengar tidak membawa apa-apa lagi.
Pemimpin yang dipilih oleh rakyat ialah pemimpin yang dirasakan mempunyai kemampuan untuk berfikir dan melunaskan tanggungjawab untuk menggubal dasar yang baik bagi negara…. tidak kira dari parti kerajaan atau pembangkang kerana parti kerajaan membawa bersama pemimpin pembangkang untuk membina dasar yang baik untuk negara tadi.
Apabila ada pihak di sini memuji sistem di negara-negara maju ini pemimpin-pemimpin dan penyokong-penyokong yang mengidap penyakit 'inferiority complex' akan menyelarnya dengan mengatakan yang kita mempunyai demokrasi adunan sendiri dan tidak perlu ikut demokrasi orang lain.
Kita wajar memulakan langkah untuk memperkayakan demokrasi di negara kita ini. Alangkah eloknya jika semua pihak diberikan peluang untuk menhubungi rakyat melalui saluran media perdana seperti saluran TV nasional supaya masing-masing parti boleh mendekati rakyat dengan mudah. Pembangkang yang dituduh bertalu-talu kononnya membuat fitnah tidak akan dapat berbohong seperti yang cuba dimomokan kerana mereka bercakap terus kepada rakyat melalui TV dan saluran media yang lain. Lagi pun stesyen TV itu dibangunkan dengan wang rakyat yang terdiri dari cukai-cukai yang dikutip dari semua rakyat termasuk ahli-ahli UMNO, DAP, PAS, PKR dan parti-parti yang lain.
Jika peluang ini terbuka kepada semua pihak maka barulah rakyat dapat menilai parti mana yang baik pada pandangan masing-masing pengundi dan memilihnya di dalam peti undi semasa pilihanraya yang di adakan. Salah benar tentang apa yang dikatakan oleh mana-mana pihak biar orang ramai yang menilainya. Ianya penting kerana negara ini adalah kepunyaan rakyat bukannya kepunyaan Perdana Menteri dan pemimpin kerajaan sahaja. Di negara kita jiwa pemimpin-pemimpin kita terlalu kecil dan fakir yang menyebabkan mereka tidak berani memberikan ruang untuk parti-parti lain untuk berhubung dengan rakyat melalui saluran perdana tadi.
Banyak negara yang dahulu menekan pihak yang membangkang sudah mula terbuka demokrasinya. Contohnya Indonesia telah melakukan transformasi yang besar di dalam sistem pilihanrayanya. Pemimpin-pemimpin pembangkang sekarang boleh menyampaikan pesanan kepada rakyat melalui media perdana elektronik dan cetak, malahan Indonesia sekarang ini merupakan sebuah demokrasi yang terbesar di Asia selain dari India.
Di Singapura baru-baru ini rakyat bebas bercakap melalui media perdana dan akhirnya rakyat membuat pilihan dengan mengekalkan kerajaan yang sedia ada dengan undi popular yang jauh lebih rendah dari dahulu. PAP merasakan yang popularitinya telah menurun maka sebelum rakyat terus menyiahkan sokongan kepada parti itu maka Lee Kuan Yew telah menolak tawaran untuk berada di dalam kabinet baru Singapura. Sebabnya isu beliau merupakan isu besar dalam pilihanraya itu walaupun beliau sendiri memenangi kerusi kawasannya tanpa bertanding.
Beranikah mana-mana pemimpin yang jelas tidak di senangi oleh rakyat menarik diri walaupun mereka tahu keadaan itu adalah 'real' dan nyata? Jawabnya; tidak berani, kerana kononnya kita mempunyai demokrasi acuan sendiri. Pemimpin kita rela partinya jatuh bersama dengan mereka. Untuk berhenti dan berkorban untuk menyelamatkan negara tidak sekali. Kalau parti kalah rakyat akan dipersalahkan.
Dulu ada pemimpin besar kita kata, "menang satu undi pun saya tetap menang. Kalau kalah sekali pun saya boleh meminta sokongan dari Parlimen". Itulah dia demokrasi acuan kita sekarang ini.
NAJIB THE BEST WAY TO FIND YOUR SELF IS TO LOSE YOURSELF IN THE SERVICE OF OTHERS YOUR DISHONESTY MAKES YOU INCAPABLE OF LEADING MALAYSIA .
Posted: 17 May 2011 08:22 AM PDT
"The best way to find your self is to lose yourself in the service of others." Mahatma Gandhi
 The statement by Perkasa President Ibrahim Ali that he is willing to go on a crusade against Christians on unsubstantiated allegations of a so-called Christian Conspiracy, clearly reveals that lies and deception have taken hold of this movement which has no track record in fighting for truth and justice to expose corruption and abuses of power — one of the important values of the religion it pretends to be defending.
It is obvious that he is using emotions to deceive people into believing that there is a so-called Christian threat to Islam, and if this kind of evil allegation continues, Malaysia is already headed towards future instability with the possibility of ethno-religious strife that would jeopardise every effort to evolve Malaysia into a high-income economy.
What puzzles me more is the cowardice and hypocrisy of Prime Minister Najib Razak, who has given a speech at Oxford University on moderation and the need to reject extremism when he appears to not take a stand on religious extremism when it seems to benefit his political party directly or indirectly.
The slap on the wrist for Utusan Malaysia's writers on the diabolical claims of Christian Conspiracy, and his avoidance of a stand against extremist groups speaks volumes about his so-called honesty about 1 Malaysia.
The Home Minister and the police who were very quick to investigate allegations of Christian Conspiracy have been markedly silent on the rhetoric of Ibrahim Ali. This speaks volumes about their professionalism in fighting home grown extremism even though one tries to take a hard look at the police force in an objective light.
The first truth of every leader who intends to lead a nation towards continuous harmony and prosperity is the importance of internalising honesty and truth in confronting negative forces and in the Malaysian context, this would be racial bigotry, and the lack of professionalism on the part of the institutions of justice.
Prime Minister Najib is very far from this category because he believes in using whatever means to achieve his political objective and this makes him unsuitable to lead Malaysia. The zeal to capture Selangor at all cost is evidence of the opportunism of his leadership that is devoid of principle.
The second important reality in the Malaysian context is the ability to garner and mobilise the support of moderate voices against extremism, instead of closing one eye to extremism because it's politically expedient. Since coming up with the 1 Malaysia concept, extremism has been on the rise and this has been a greatest paradox and contradiction of Najib's Government.
So how will he be able to project himself as a leader who strives for moderation in Oxford when his so-called 1 Malaysia is basically drowned by extremist views?
Therefore, it is time Malaysians come to realise that Malaysia is on the path of great strife if the voices of moderation do not prevail, and this can only be done by supporting progressive political parties where the focus is solving real issues such as corruption, abuses of power, the poor state of the judicial system and relative poverty.
What we seek from religion is a sense of meaning, purpose, belonging; a stronger connection to each other. This is what seva is and this is what seva does. When we speak of seva, we mean ego-less service in which we put ourselves to work in aid of the greater community. It answers all these needs in a profound way. 
Vikas Khanna
 and I began exploring seva in 
True Business
, our first 
Holy Kitchens
film about Sikhism. We were intending only to show how people shared food but quickly discovered that sharing food was just the beginning of seva. This work of quiet dignity allows its practitioners to directly benefit from the work they do in that they can see its effect in front of their eyes. Hungry people come and they are fed. The fear of starvation is removed from their lives. When you take away someone's hunger, you make it possible for him to think about his existence on a higher spiritual plane. In the secular world we refer to this as Maslow's Hierarchy of Needs. In a spiritual setting it is putting someone in reach of the divine. When you put a roof over someone's head, provide access to clean water, give children medicine to keep them alive, this is seva. It is keeping the promise of the covenant that we are all our brothers' and sisters' keepers.
Seva, by any other name, is at the heart of all religions.

An aspect of existence that is overlooked in our modern world is our desperate need to feel connected. This explains the constant spiritual questing, the proliferation of self-help books, the success of internet based social media. We are all looking for meaning. What we found in Sikhism is that this work creates powerful social bonds and makes Sikhs a dynamic and cohesive force in the world today. Each and every day at the Golden Temple in Amritsar, India, trucks line up to donate fresh produce and grains for the langar, or kitchen in the temple. As part of their seva, Sikhs donate the food, cook it, serve it and then clean up for everyone who comes to eat, regardless of their beliefs. Hungry people come by the hundreds of thousands every day to be fed by volunteers and no matter how many people are fed, there are still more waiting for a turn to help cut up vegetables, make bread, wash dishes or serve food. Beginning in early childhood, Sikh children have the opportunity to develop true self-esteem from dignified work. They help in the kitchen and feed the community. While doing so they learn about the comfort of being connected with others in their community.
My stepdaughter, currently en route to confirmation in the Catholic Church has been frustrated in trying to fulfill her community service obligations. Unfortunately, where she lives in New Jersey, there are no opportunities to serve. She ended up working in her father's business and getting credit for that time as did most of her peers. Imagine how much better it would have been for her and her friends to do real work that makes a difference in someone's life. To put food in someone's belly or build a well: that is real service. That is real self esteem that you can't take away from someone who has worked for it. It makes for a positive, durable and proud psyche and creates a community with tight, powerful bonds rooted in the sense of having a common cause. We don't provide enough of this type of opportunity for our children and we spend too much time validating them for things that aren't really accomplishments. We need to learn from our more recent immigrants to rediscover the beauty of working with and for the community.
"Be the Change you want to see in the world." – Mahatma Gandhi
This is one of Anju's Bhargava's favorite quotes as it encourages people to take matters into their own hands and empowers them to make real change in the world. Our first encounter with Anju was while we were filming 
Amma
, the hugging saint of Kerala, in New York. Ms. Bhargava spoke eloquently for us in our 
Holy Kitchens
 film, 
Karma to Nirvana
, and we have followed her activities with keen interest ever since. This dynamic woman is changing the world around her so it's no surprise that our remarkable friend Anju is the first person to bring the concept of seva to the White House. The organization she co-founded, the Hindu American Seva Charities (
HASC
) is sponsoring an essay contest to inspire people to perform more service related activities around the world. There will be a press briefing at the White House on July 29th followed by a conference at Georgetown University.
In addition to founding 
HASC
, Anju Bhargava is a member of President Obama's Council on Faith Based and Neighborhood Partnerships in which she advises the White House on matters relating to faith based organizations' roles in addressing specific policy issues in domestic and global development. Ms. Bhargava balances a busy and successful management consulting career with teaching and mentoring young people and looks outside herself for ways she can be useful to the community at large. People like Anju are teaching Americans about the new pluralism of America and inspiring people to build stronger communities by the example of their seva.
The essay competition is open until May 30th with four categories, including: 1. High School Students 2. Undergraduate Students 3. Graduates/Young Professionals 4. Senior Citizens
To enter your 1,000 word essay in the competition, go to the 
HASC
 website for details on submission requirements. You can support the activities of 
Hindu American Seva Charities
 through their website. Please donate generously. It is tax deductible and serves a great cause. It is a non-religious Non Governmental Organization whose mission is to promote pluralism, social justice, and civic engagement through seva and interfaith dialogues to build healthy communities.
BATTLE ROYALE PILLOW FIGHT WORLD CUP RUFFLES FINE FEATHERED FOES ARNOLD SCHWARZENEGGER PILLOW FIGHT FATHERED A CHILD WITH MEMBER OF HOUSEHOLD STAFF
Posted: 17 May 2011 07:23 AM PDT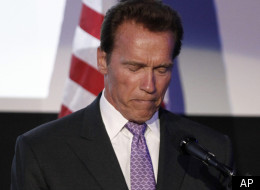 If you think competitive pillow fighting is just a chance to see scantily clad women beat the stuffing out of each other, then you haven't heard about the Pillow Fight World Cup, which is as pure as a freshly cleaned bedsheet.
 Former California Gov. Arnold Schwarzenegger has acknowledged that he fathered a child with a member of his household staff, a revelation that apparently prompted wife Maria Shriver to leave the couple's home before they announced their separation last week.
Schwarzenegger and Shriver jointly announced May 9 that they were splitting up after 25 years of marriage. Yet, Shriver moved out of the family's Brentwood mansion earlier in the year after Schwarzenegger acknowledged the child is his, The Los Angeles Times reported Tuesday. "After leaving the governor's office I told my wife about this event, which occurred over a decade ago," Schwarzenegger told the Times in a statement that also was sent to The Associated Press early Tuesday. "I understand and deserve the feelings of anger and disappointment among my friends and family. There are no excuses and I take full responsibility for the hurt I have caused. I have apologized to Maria, my children and my family. I am truly sorry.
"I ask that the media respect my wife and children through this extremely difficult time," the statement concluded. "While I deserve your attention and criticism, my family does not."
Schwarzenegger's representatives did not comment further. A spokesman for the former first lady told the Times she had no comment.
The Times did not publish the former staffer's name nor that of her child but said the woman worked for the family for 20 years and retired in January.
In an interview Monday before Schwarzenegger issued his statement, the former staffer said another man – her husband at the time – was the child's father. When the Times later informed the woman of the governor's statement, she declined to comment further.
The child was born before Schwarzenegger began his seven-year stint in public office.
Shriver stood by her husband during his 2003 gubernatorial campaign after the Los Angeles Times reported accusations that he had a history of groping women. Schwarzenegger later said he "behaved badly sometimes."
In his first public comments since the couple announced their breakup, Schwarzenegger said last week that he and Shriver "both love each other very much."
"We are very fortunate that we have four extraordinary children and we're taking one day at a time," he said at a Los Angeles event marking Israeli independence. Their children range in age from 13 to 21.
Since his term as California governor ended in early January, Schwarzenegger, 63, has hopscotched around the world, his wife nowhere in sight. While the "Terminator" star appeared confident about the future since exiting politics, cutting movie deals and fashioning himself as a global spokesman for green energy, Shriver, known for her confidence, seemed unsettled.
Shriver, 55, maintained her own identity when her husband entered politics, though she gave up her job at NBC. Their union was often tested in Sacramento, where the former action star contended with a rough seven years of legislative gridlock, a budget crisis and lingering questions about his fidelity.
The May 17 battle royale is a joint venture between a Brooklyn artist who for years has thrown pillow fight parties in warehouses and on rooftops, and a group of Austrian woman who want to turn the childhood game into respectable adult competition.
"It's less brutal than boxing, but you still need technique," said Maylin Kretzschmar, 26. She's one of three Austrians in the tournament. "It's a fun sport. I don't want to punch someone in the face, but you can still get rid of your aggression."
Eight women armed with fluffy weapons and dressed like athletes, not sex symbols, will step into a converted boxing ring in Brooklyn, N.Y. to beat each other mercilessly with feather filled pillowcases.
The American working with the Austrians is Andrew Thompson, creator of 
Punk Rock Pillow Fight
, a sporadically scheduled whack-happy night for amateurs with live music.
His Punk Rock Pillow Fight events are open to men and women, but when the Austrians approached him about a ladies-only World Cup, he didn't object.
The upstart tournament contrasts with a rival Canadian 
Pillow Fight League
. The six-year-old organization is a descendant of foxy boxing and mud wrestling, and banks on the sex appeal of its fighters to put fannies in the seats.
Thompson, 36, said lingering memories of these types of fleshy events make it tough for him to find ladies to enter the Pillow Fight World Cup.
"Females think this is some sexy lingerie pillow match and they don't want to be a part of it," said Thompson. "But I wouldn't be a part of any event like that either. I'm up against this stigma."
The disapproval cuts both ways.
Stacey Case, the Pillow Fight League founder, has frowned on the newcomers for creating what he says is a watered-down version of his carefully crafted enterprise.
"Anybody can do it, but what we think is that we're the only ones who do it well," said Case. "I've organized 65 events, not just one event like these guys."
Case also revealed to AOL Weird News that he plans to stage an international pillow fighting tournament of his own next year and to award bigger prizes.
"Any idiot can get a cup made," Case said, "but I spent three grand on a belt."
Until then the so-called sport is in the hands of Kretzschmar and her compatriots. They see the event as a chance to raise the profile of a game most people haven't played since sleepover parties in elementary school.
The rules for the Pillow Fight World Cup closely resemble the brand of pillow fighting waged by the Austrians in their training gym in Vienna.
Matches are fought in two rounds, each lasting two minutes. Judges award points for hits to the body and head. Contestants are penalized for turning their backs to their opponents and for dropping to a knee.
The most serious injury the gladiators face are occasional cuts on their knuckles, Kretzschmar said.
Thompson shares the Austrians' enthusiasm for pillow fighting, but for him, it's just a fun way to act immaturely.
"When I started Punk Rock Pillow Fight here in New York, it was to make something awesome out of nothing and to have a regressive childhood experience," he told AOL Weird News.
"I'm down for a good fight, but [the Austrians] take it much more seriously than I do."
Other entrants know it sounds silly to compete in the World Cup, but that's not stopping them. "When I told my mom that I was entering," said Jennifer Tullock, 27, of New York, "She rolled her eyes and said 'Go strong.'"

Letak Kambing Jadi PM Lebih Baik dari Mahathir
Posted: 17 May 2011 06:56 AM PDT
Baru-baru ni Tulang Besi ada bercakap dengan seorang yang agak pro kepada Dr Mahathir. TUlang Besi kata kalau letak kambing jadi Perdana Menteri lebih baik dari letak Dr Mahathir.
Beliau agak terkejut. Saya kata kalau kambing jadi PErdana Menteri, sekurang2nya duit minyak kita tidak dihabiskan untuk projek2 yang tak berguna dan menyusahkan rakyat seperti yang Dr. Mahathir Muhammad Iskandar Kutty buat.
Dia minta contoh. Tulang Besi kata contoh utama adalah Proton. Di sebabkan Proton, kita terpaksa bayar RM60k untuk sebijik Proton WIra yang berkualiti rendah. RM60k sama harga dengan harga rumah kos sederhana. Bezanya adalah, kalau rumah kos sederhana, kita boleh simpan dan wariskan kepada anak cucu kita.
Kereta Proton Wira, lepas 6 tahun, kita terpaksa campak lombong sebab segala-gala dalam kereta tu akan rosak. Pada waktu kita sepatutnya buat MRT, dia pegi buat Proton sebab kononnya dia nak bina industri berat. Apa yang berlaku, industri berat entah ke mana, duit minyak kita habis.
Itulah dia pembangunan Dr Mahathir. Pembangunan merugikan rakyat Malaysia tapi menguntungkan kroni dan UMNOPUTRA. Pasal tu kambing lebih baik jadi Perdana Menteri berbanding Dr Mahathir.
Lepas tu bukak pula cerita Daim. Saya kata apa yang hebatnya Daim? Semua bisness dia buat, semua rugi. Bila rugi, dia guna duit rakyat untuk "bail-out" bisness dia. Bila Anwar Ibrahim halang, dia fitnah Anwar dan jatuhkan Anwar dgn cara buat fitnah. Saya kata lagi, manusia macam ni pun UMNO sanjung, saya pun tak paham sebab apa?
Saya kata lagi, Tengku Razaleigh tu walaupun ada masalah dgn "attitude" tapi sekurang2 nya dia tahu ekonomi. Dan kalau dia jadi PM dulu, negara kita tidak teruk jadinya macam sekarang ni.
Tapi, nak buat macamana? Mamak tongkang macam Mahathir ni tak da rasa malu, menipu dalam pemilihan UMNO 1987. Lepas tu sanggup pecat Tun Salleh sebab takut Tun Salleh keluar keputusan supaya pemilihan UMNO diadakan semula.
Itulah dia Mahathir-Daim. Kaki habiskan duit rakyat, duit minyak kita. Tokoh2 penipu dan pembohong macam ni lah yang disanjung UMNO.
Ni belum lagi Tulang Besi bukak cerita pasal agama. Dr. Mahathir ni apa kesah pasal agama. Islam itu dihinjak2 oleh MAhathir macam Islam takda nilai.
Tak hairanlah orang UMNO jadikan Mahathir sebagai Nabi mereka.
Dan kita tengok Najib Tun Razak, dia lagi teruk dari Mahathir.
Tulang Besi
Old KL in pictures by Mahaguru58
Posted: 17 May 2011 06:58 AM PDT
I shot these photos last year using my Nikon D5000. Hope you like them as much as I do.
These are scenes that are not usually featured in all those tourism brochures.
These are visuals of the real Old KL.
Now compare the above with the following scenes of really old KL:
This posting includes an audio/video/photo media file: Download Now
AMMA J JAYALALITHAA BRINGS CHANGE; BUT HAS SHE CHANGED? THE FATE OF INDIAN MUSLIMS NARENDRA MODI WHO BURNED THE MUSLIMS ALIVE IS THE SPEACIAL GUEST
Posted: 17 May 2011 06:33 AM PDT

The favourite colour of her sari has changed from green to pink, magenta and maroon, but has she really changed her colours? That was the question doing the rounds on Monday as J Jayalalithaa was sworn in the chief minister of Tamil Nadu for the fourth time. This is the third time since 1991 that her party AIADMK has won the elections, but technically she became the chief minister four times, as she had to relinquish the post for a few months between 2001 and 2002 owing to a corruption case.
 A change in Jaya  has different connotations to different people. For her political rivals, it means whether she would be as vindictive as she was during 2001- 2006. For the media, it means whether she would continue to be intolerant to criticism. For the public, it means whether she would be as ostentatious as she was in the 1990s. For the bureaucracy, it means whether she would be as meticulous in administrative matters as she has always been.
THE MAN WHO BURNEDTHE MUSLIMS ALIVE GUJARAT CHIEF MINISTER NARENDRA MODI IS THE SPEACIAL GUEST OF JAYALALITHAA WHO READIES TEAM OF MINISTERS
Gujarat cop Sanjeev Bhatt's revelations, contained in his affidavit filed before the Supreme Court, may come as a surprise to many. But for all those who lived in Gujarat during those fateful days and were in the thick of things, the contents only provide substantiation of what they had heard then. A top police officer of the state told me a couple of days after the riots started how director general of poice K Chakravarthy was uncomfortable on being told by Narendra Modi at a meeting to allow Hindus to vent their feelings.Though perturbed, Chakravarthy, a naturally timid person, could not muster the guts to stand up to his boss. So, instead he lamented to top police officers like the person to whom I had spoken. Or at least that is what the officer told me.

images of a Genocide: Muslim burnt
It was also being speculated that not only had "Hindus" been allowed to vent their feelings, they had been given "three days" to do this. Then defence minister George Fernandes who had been sent to Ahmedabad by Prime Minister Atal Bihari Vajpayee also knew of this "three days" and I personally can vouch for this. With a view to figure out what he was up to, I had called on Fernandes on Saturday, March 2, 2002, in Circuit House in Ahmedabad. Initially, I had some apprehension about how much time the minister would give me because he was on a mission and the riots were on full blast. But I was pleasantly surprised that he had all the time in the world for me. Very soon I could figure out the purpose Fernandes was so keen to engage me in conversation: he wanted to cross-check the facts of the riots that he had heard. It was a long three-hour meeting. At one point the chief secretary, G Subba Rao, and additional chief secretary Ashok Narain, along with a senior army officer, came into the room. They had been confabulating with the minister before I dropped in. Leaving them behind, Fernandes took me to his room. Now the officials wanted to know if they should wait or could leave. The minister asked them to leave and resumed his conversation with me. Fernandes spoke about a whole lot of things, how Ahmedabad had changed, how he had come to the city when there was a massive riot in 1969, how he had walked to the Governor Shriman Narayan's house from the airport at that time, etc. With the evening advancing and the need for me to go back to the office, I excused myself. Fernandes persisted but I went out. As I climbed down the stairs, the defence minister beckoned me once again from the top of the stairs and said that I should have dinner with him. In the end, I retraced my path. While having an early dinner, Fernandes who was beating around the bush for so long suddenly let it out: " I have heard that the rioters have been allowed three days time before any action is taken?" I shot back: " Ya, I have also heard it." The minister said: "Humm. I see." We continued on the dinner silently. I must admit that there was no talk about the Modi meet about which Sanjiv Bhatt has now filed an affidavit. But very soon our meeting was broken. Harin Pathak, the minister of state for defence and the BJP MP from Ahmedabad and a hardliner himself, walked into the room with decisive steps and plonked himself on the sofa. In the manner that he walked in it seemed that Pathak was aware that we were having a long meeting and wanted to be privy to the conversation. Immediately after the dinner, I left the place.
A couple of months later, the Outook magazine ran an exclusive report on a serving minister of the Gujarat government having deposed before a citizens' commission about the Modi meeting on the evening of January 27 where the chief minister had talked about allowing the Hindu reaction. The minister was not named but I instinctively knew that it was Haren Pandya. So I called Pandya and said: "So you tendered evidence before the commission?" Pandya demanded: "How do you know?" I said: "I can make out because you have told me this before. Though I am not sure about others because there is some speculation that it is Suresh Mehta ( another minister). But I am sure your boss Modi can make out too." The minister said in a dismissive tone: "Who cares about him." Then I told Pandya: "But your testimony is second hand. Why don't you get me somebody who attended the meeting and confirm this to me?" Pandya thought for a moment and replied: "Chakravarthi (director general of police ) can." I told him: "I don't know him. But since you were close to him and once were his boss as home minister, why don't you set up a meeting." Pandya said: "Let me get back to you." He was back on the line in 10 minutes. "I have spoken with him. Here is his cell number. You have to ask him the questions but he will answer only in yes or no. He is not willing to go any further." OK, I said and kept down the phone. In the event I did not call up Chakravarthi. The reason: I had written an article for the edit page about the guilty men of Gujarat and had named Chakravarthi and this was going to appear in the paper the next day. I did not think it morally right to get information from a source one day and next day publish an article that would put him on the mat. Moreover, the prospect on a yes or no answer did not appeal to me.
A few months later when I came to know of the names of officers who were present at that fateful meeting, I asked one of them about what had transpired. The officer, Anil Mukim, then private secretary to Modi and now a joint secretary to GOI told me: "Not while I was there." My specific query was: "Did Modi say that a Hindu reaction be allowed?". I noted from media reports recently that this is also exactly what Mukim told the SIT on the Gujarat riots. If I recollect correctly Ashok Narayan, the additional chief secretary (home) who had attended the meeting told the Nanavati Commission that there were instructions that the bodies of all those perished in the Godhra train carnage be allowed to be brought to Ahmedabad. This is what Sanjiv Bhatt has also said as part of his affadavit about what had transpired at the meeting.
Incidentally, it seems that on the evening of February 27 there were two meetings that had been convened by Modi. The first one was a law and order meeting with top cops and secretaries, which Sanjiv Bhatt is supposed to have attended. The other was a meeting of ministers. Haren Pandya had told me that at this meeting some of the ministers said that the bodies of those who died in the Godhra carnage be brought to Ahmedabad. Haren said that he resisted because he felt that this could lead to an outpouring of sentiments leading to a serious law and order situation. Pandya said that he was outshouted at the meeting and mentioned a minister (I am withholding the name, but it was not Modi) who said that this is what we want. "Our party strength is in Ahmedabad. We want everything to happen here. It will help our party."
Haren Pandya was murdered under mysterious circumstances in early 2003, so he cannot come back to life to testify whatever is attributed to him by me. I am acutely aware of this. I am also aware that George Fernandes is suffering from Alzhiemer's, a disease that robs its patients of all his memories.
The midnight arrest of M Karunanidhi on June 30, 2001 still sends shivers down the spine of DMK leaders. They hope the AIADMK Amma has turned mellower. The 2001 comeback Jaya  was not kind to the media either. Soon after taking over as the chief minister, reporters had a virtual street fight with her police after her cavalcade threatened to run over reporters who tried to block it in front of the secretariat after she refused to accept a memorandum from them.
More than a hundred journalists who protested against this were rounded up and kept for a day in a police station on June 29, 2001. That might have been a strategy, as she might have thought that the famished journalists released that evening would go to bed tired and wake up late the next morning when her police could drag the DMK leaders from their bedrooms. That was not to be. At the first call from Karunanidhi's residence, the scribes were there, in the wee hours, to witness the police atrocity. Those reporters who refused to be cowed down and continued to write hard-hitting stories against the government's high-handedness on several fronts were served with legal notices and defamation cases by the dozen. Towards the fag end of that tenure, however, Jaya did mellow down. This phase also saw some welfare measures.
If there is something in Jaya that nobody wants to change, it is her efficiency in dealing with the bureaucracy. When she is the chief minister, civil servants and other officers know they cannot bluff. Jaya does her homework well and expects her officers to do the same. And when it comes to law and order, she is a no-nonsense administrator. During her previous tenures, goons had kept their date with the bullet. Self-proclaimed human rights groups had fumed; many others had sighed.
That active Jaya is what Tamil Nadu, on the cusp of a fast-paced development, needs. It would do well if the chief minister doesn't allow her cadre's inherent sycophancy to inflate her megalomania. To start with, she could withdraw the case against Penguin and lift the stay on her new biography authored by Vaasanthi, 'Jayalalithaa—A Portrait'.
Namaskaram Amma. Nomoshkaar Didi. Congratulations ladies ! Bhalo khobor! You've done it and deserve the applause. To borrow Mayawati's words, the time for 'dramabaazi' is over. You have won. The people of your respective states have given the verdict . Jai ho, and all that. Your time begins now. Showing the door to rivals is the easy part. Both of you can confidently take the oath, look and feel smug… and if you so wish, dance in the streets or on the posters of your vanquished opponents. No doubt your myriad followers will join you with abundant joy. Gloat away! But this is about your future agendas – especially those involving your own gender . What specific policies will you be working on that will benefit the women of your state, and maybe even, women across India ? Come on, you two. You can do it! Mamata has spoken eloquently about the appalling conditions faced by rural women in West Bengal. She has said she wants to create infrastructure for underprivileged pregnant women, who are forced to walk up to 15 km to deliver babies. Well, action it, Didi. Get those clinics to happen, taara-taari .
It cannot be a significantly better scenario in Tamil Nadu. We are also aware of the 'corporate bladder' syndrome (no loos for working women in urban India ), but for how many more years will our village women have to wait for the protective cover of darkness before they can 'go' ? These may look like chhota-mota issues to powerful politicians in search of bigger issues to tom- tom – like attracting instant foreign investment. But please don't take women's bladders and wombs for granted ! We need clean facilities. Period . Whether it's maternity wards in which to deliver babies , or conveniently located latrines that are safe for use, day and night. This is not a tall order, but it is an urgent one. If this initiative can be announced and undertaken on a priority basis by both of you, you will win the whole-hearted support of countless deprived women who have put up with painful urinary tract infections, botched births by the roadside and other related horror stories for decades …no, centuries.
The women of India have waited long enough. Too long. So far, their voices, their expectations , their anxieties were of zero consequence to successive governments. Much was expected from Pratibha Patil as president . Much more was hoped for from Sonia Gandhi. No miracles . No waving of magic wands. Just simple plans and projects that would have made it easier for women to hang in there and be counted. Nothing of any consequence was announced by either one of them unfortunately, and women meekly went back to the starting post to patiently begin their vigil all over again. Perhaps it's not such a good thing that our women are passive . We let off our netas a bit too easily. We make far too many concessions.
Mamata's win was largely based on "poribartan' ' (change). But there was little mention in her manifesto of gender-specific policies that would be beneficial to women. As the railways minister, her track record was disappointing at a time when women travellers cried out for safety on trains. Mamata's perceived indifference to the woes of women commuters was seen as being callous and shortsighted.
Ditto for Jayalalithaa, whose past record isn't exactly impressive with regards to women's issues. If anything, Amma remained aloof and indifferent when confronted. This time, she didn't bother wooing women or men, for that matter.
In fact, she didn't woo anybody! She didn't have to. Her old foes (the DMK gang led by the old war horse Karunanidhi) obliged Amma by committing hara-kiri while she romped home, without lifting a finger. Our female politicians are street smart and canny. They have been told by their minders that raising women's issues during elections is not politically wise. It alienates men! And political pundits have consistently insisted it's men who are the real game changers in any election. The big numbers are driven by men. Why bother courting women? Today, we are crowing about four important women leading four important states of India. Forget, the most important woman in the country (you-know-who ). It's time to ask a few uncomfortable questions of these chaar deviyaan. Starting with Sheila Dikshit and Mayawati, who have been around long enough to have got things moving. But their mahila gaadisstalled a long time ago and refused to change gear, as these two steamrolled their way past other, more criticalto-survival obstacles, conveniently forgetting all about their less-privileged sisters.
It's a terrible fact of life, but the bitter truth is that women in politics have not leveraged their position to do anything substantial for other women. Perhaps, those vintage Ekta Kapoor serials had a point –which is why they worked. But even Ekta has moved on and away from those dreary subjects to sexier ones. Why can't our female politicians do the same? This is their chance to win the loyalty of what is, in reality , their core constituency – women. Woo us with policies that transform lives and you'll never have to worry about your warm kursi going to someone else. Neglect us now… and watch! Just you watch! We'll show you! Remember , there is no 'next time' in politics. Mind it!
35 "Won"PBB seats still have to step down meh..?
Posted: 17 May 2011 06:09 AM PDT
On May 3rd we wrote this article,"Exit sounds familiar" and exactly two weeks later this comes out again. Francis Siah repeatedly saying,' "We will continue to pressure him to step down if he does not do so by Aug 13 "
The question now according to a former editor is who has given him not only the GUTS but it does seem that some" higher authority" is giving the word Go" GREEN LIGHT"? It's not very likely that he is just using Movement for Change, Sarawak (MoCS).Honestly if there are thousands and thousands of Sarawakians behind him I will stand down and not even thought otherwise. Surely,next he will deny all this and says he is doing it for Sarawak.
If Taib has led his party PBB to a disastrous outing and garnered just 15 out of 35 seats he will also make an EXIT. But this is out of the extraordinary and winning 35 seats is no mean feat. The Party Presidents of SUPP,PRS and SPDP did not even get a 100%?
Francis Oh Francis please look around and see who can boast that record as compared to Taib. 2 State elections (2006 and now 2011) he has led PBB to exemplanary results and you  are barking at PBB the party. They have enough leaders in PBB to oust Taib if he did not perform as a PRESIDENT of the party. Abdullah Badawi suffered the same fate and if UMNO has achieved 100% would Badawi be asks or pressured to abdicate?
We can go on and on but in the end you will be saying we are no better just 'apple polishing" But this is a fact and you are running away and using other issues to attack Taib. He is no angel and we agree on that and so are many other leaders who came before him. Do we need to name them? There is no need and you are just blinded by your obsession of attacking Taib and whatever anyone says or threats or police action will not stop you.
When people attack STAR your political platform at one time you will obviously stand up and defend.Whats wrong with PBB members defending Taib? Anything wrong my friend Francis..?
This article clearly proves it:- MoCS leader: Cops no cause to arrest me
A further indicator of what we meant can be clearly seen with this article which we copied for your reference on this topic:-
Free Malaysia Today
KUCHING: Despite threats of arrests from the police, Movement for  Change, Sarawak (MoCS) will continue to do what it has pledged to do –  that of demanding Chief Minister Taib Mahmud to step down.
"We will continue to demand Taib to step down," said MoCS leader Francis Siah when contacted today.
Siah, who is presently in Sabah, said that the CID (Criminal  Investigation Department) officers had wanted to see him regarding his  statement asking Taib to step down.
"I will not see the CID officers without the presence of my lawyers,"  he said, adding that a police officer from Kuching had called him over  the statement.
"Now they (Barisan Nasional leaders) are using the police to harass me.
"But we are not afraid of the threats by the police, and we will  continue to do what we have pledged to do, that is asking Taib to step  down.
"We will continue to pressure him to step down if he does not do so by Aug 13," he added.
Jelly fish Jabu
Replying to Deputy Chief Minister Alfred Jabu's condemnation of MoCS  recently, Siah said it was pointless trading barbs with Jabu, whom he  likened to a "jelly fish without back bone".
"He is best known for saying or doing things against his own  conscience by taking all sorts of instructions from his boss," he added.
In criticising MoCS, Jabu had said the movement was going against the wishes of the people in asking Taib to step down.
He said that Taib should not entertain MoCS' call which was coming  from "the mouth of frustrated individuals advocating politics of  backwardness and hatred against the wish of the majority of  Sarawakians".
Jabu suggested that MoCS should be changed to 'Movement for change  for backwardness in Sarawak' to better reflect their ignorance,  frustration and denial.
Another PBB leader, Abdul Aziz Adenan, who is also the PBB Youth  information chief, has described MoCS as a public threat because it  undermined the legitimate process of election by demanding Taib to step  down in three months.
Pointing out that no one has the right to make such a demand, Abdul  Aziz said that Taib and other BN leaders have been given fresh mandate  by the people to continue leading the state.
"By giving Taib an ultimatum to step down by Aug 13, MoCS is actually making a mockery of democracy in the state.
"MoCS has no right to ask the chief minister to vacate his post when the rakyat have decided otherwise.
"This shows that MoCS has no respect at all for the rule of law in  the country," he said although admitting that as an NGO, MoCS has a  democratic right to express its opinion on any subject.
"But it should know that questioning the mandate of the rakyat is not a wise move," Abdul Aziz said.
We say again "35 PBB seats returned Party President asks to leave..??"
No Burka Beauties, Sex? Yes, we are French. But only in the bedroom please.
Posted: 17 May 2011 05:12 AM PDT
.
IMF Chief Dominique Strauss-Kahn's sordid fall from grace speaks of bilateral issues in the use of official kingdom and the authority of money in a case of sexual mores.
While the French would find it something they would rather not discuss, Strauss-Kahn's fall from presidential hopeful to prison cell is indeed a combination of sordid tale and Shakespearean theatrics. For a future President of France to be attacking and allegedly raping a 'maid in Manhattan' is a story so extraordinary it smacks of a sexual innuendo and the hunger of raging French testosterone on American soil.
The 'Great Seducer' has unknowingly become a part of France versus rest of the world debacle that at once questions and dithers and questions the fallibility of the entire episode. But an IMF chief's unending thirst for women's private parts could indeed lead him to the silent walls of prison chambers, and therein lies the futility of the fervour and flavour of fun in the sun.
But in 2007 the Brussels correspondent 
Jean Quatremer had written a blog
that said: "The only real problem with Strauss-Kahn is his attitude to women," Mr Quatremer wrote. "He is too insistent… he often borders on harassment. The IMF is an international institution with Anglo-Saxon morals. One inappropriate gesture, one unfortunate comment, and there will be a media hue and cry.
Touche! This is no drama in the dark, it's the truth of French finesse and all things hidden. It's time to face the truth. Chiefs anywhere in the world must have a code of morality, not immoral ardour that is always hidden because the women never have the courage to come out in the open. Thank God the maid in Manhattan decided to spill the beans. And for the IMF…Do your homework Americans. If beds could talk many a man would blush!
All I have say is Melissa Theuriau's husband is one lucky bastard. French journalist and news anchor, Melissa Theuriau, was in Miami over the weekend with her husband, some French actor/comdian, Jamel Debbouze, when she decided to give him a blowjob poolside in the open and then give him a full body massage. At least I think she's giving him a blowjob, she was in her bikini devouring her prey by the pool. She got topless too and she look terrific considering she had a kid just three months ago. Some consider Melissa Theuriau as the world's most beautiful news reporter and I might have to agree by looking at her screen shots from French television. BTW, her husband must be rich as hell because that is the only way a guy like can score a girl like Melissa.


Fashion fury to hold Goddess Lakshmi in the deepest recesses of your heart
Posted: 17 May 2011 04:27 AM PDT
It may be desirable to hold Goddess Lakshmi in the deepest recesses of your heart, but wear her on your sleeve at your peril! And, while you may cover your body with a robe that proclaims your religious allegiance, try holding the image of a deity any closer to your heart and all hell breaks loose!
Whereas it is okay to wear a shirt or a stole with gods emblazoned on it, or even don jewellery with religious symbols, beware – underwear, slippers or toilet seats are a no-no for pictures of deities or other religious imagery. Even priests, who may use a stole with religious symbols, aren't allowed to use the same stole as an asana. So, it is important to understand that though designer Lisa Burke's bikini top would have passed muster, it was the bottom that blew the top off the lid!
Lisa scrapped her swimwear line for Australia Fashion Week after a whiplash of fury unleashed by Hindu groups at her use of images of the goddess on bikini bottoms. She apologised and halted production of the bikini line. Not a single one of the deified swimsuits that defied the goddess will hit the racks!
A statement issued by the designer's company Lisa Blue claimed that usage of the goddess's image was "an attempt to celebrate different cultures". Now, try convincing us that the face of one of our most venerated deities adorning a derriere, however pert and sexy, is a celebration of our culture!
Italian designer Roberto Cavalli singed his fashionable fingertips similarly seven years ago when he had to hastily withdraw his spa line amid an eruption of Hindu sentiment the world over. Images of Lord Ram, Vishnu and Goddess Saraswati on intimate wear for women frazzled the Hindu Human Rights body enough to raise the flag. French shoe brand Minelli withdrew their shoes with religious images after protests. Heidi Klum used Kali as a Halloween outfit, and popular brand Guess sparked protests with tank tops that sported Ganesha images and the words "Handsome elephant!"
It is indeed surprising that leading international designers and brands who turn their gaze to the richness of Hindu iconography with its exotic symbols fail to do their homework well, thus risking bad publicity as well as incurring financial losses! Unless there is a design to the entire fracas? Was Lisa totally unaware of these other blasphemous instances that preceded her collection? Or did the designer see it as a wild card entry to international fame?
What offended Hindu sentiment in the case of Lisa, Roberto or Minelli was that the image of the deities adorned underwear, bikinis and footwear. The same images emblazoned on shirts or scarves may not have aroused a protest. Similar protests had erupted earlier when shoes or even toilet seat covers have used images of Hindu deities.


If it is okay to carry your God on or in your handbag or flaunt him around your neck, one may well question how a fabric gets defiled the moment it touches your bosom or bottom? It would be very easy to attribute this to the rigidity and fragility of an inflexible mindset, not conducive to sharing the fruits of a decidedly rich culture. However that is not the case.


No religion in the world really allows you to wear its symbols below the waist as the reproductive and excretory organs are located there, explains an astrologer! These are the subtleties that the western mind needs to understand if indeed all these instances have been innocent mistakes, as they would have us believe.
Sadhguru Jaggi Vasudev, when asked about the use of religious symbols on clothes, says, "Instead of Mickey Mouse, they use Ganesha. But the problem is that we spend too much time trying to understand and fight for symbols rather than life itself!"
Malaysia's Ruling Muslim UMNO Regime Okay's Calls For Jihad Against Christians!!!
Posted: 17 May 2011 03:49 AM PDT
BREAKING NEWS

Nazri Aziz - "It is a norm to declare Jihad on Christians."

By Admin

A senior Cabinet Minister from Malaysia's ruling BN/Umno Regime has came out with a statement that it is alright to call for 'Jihad' (Muslim Holy War) or violence to be carried out on Malaysia's Christian minority.

This shocking statement was made by de facto law minister Mohd Nazri Abdul Aziz. Nazri made this statement in reference to the highly seditious call for the majority Malay Muslims to to declare Jihad on Christians in Malaysia. Nazri went on record to say that it was a norm for people to make such a call. The call for Jihad wad was made by Malay Muslim Supremacist Group PERKASA whose leader Ibrahim Ali made the call after a so-called conspiracy was published by the BN/Umno owned racist newspaper UTUSAN MALAYSIA which front paged a claim that Christian leaders in Malaysia were secretly planning to turn Muslim Malaysia into a Christian State with a Christian Prime Minister.

Many believe that the ruling BN/Umno Regime has been behind this lie to make Christians the bogeyman so that the majority rural Muslims will see them as the defenders of Islam.
Feedjit Live Blog Stats
WIKILEAKS: US Embassy in Kuala Lumpur Closely Watched Altantuya Sharibuu Trial. Why???
Posted: 17 May 2011 03:27 AM PDT
Courtesy of Asian Sentinel

The US Embassy in Kuala Lumpur closely followed the murder trial of Mongolian interpreter Altantuya Shaariibuu and frequently discussed whether now-Prime Minister Najib Tun Razak was involved in the killing, according to diplomatic cables supplied to Asia Sentinel by the WikiLeaks website, and theorized that the trial of her killers was being deliberately delayed.

Altantuya was murdered in October of 2006 by two of Najib's bodyguards, Chief Inspector Azilah Hadri, 30 and Corporal Sirul Azhar Umar, 35. who stood trial and were pronounced guilty in April 2009. Abdul Razak Baginda, one of Najib's best friends and Altantuya's lover, was accused of participating in the murder but was allowed to be freed without having to put on a defense.

The murder has been tied closely to the US$1 billion acquisition of French submarines by the Malaysian ministry of defense, which Najib headed as defense minister during the acquisitions. Altantuya reportedly acted as a translator on the transaction, which netted Razak Baginda's company a €114 million "commission" on the purchase. Reportedly she had been offered US$500,000 for her part in translating. After she was jilted, she vainly demanded payment. A letter she had written was made public after her death saying she regretted she was attempting to "blackmail" Razak Baginda.

French lawyers are investigating whether some of the €114 million was kicked back to French or Malaysian politicians. Despite the scandal, the US government has not publicly backed away from Najib. In April 2010, Najib in fact visited the White House and was praised by US President Barack Obama for the parliament's passage of an act allowing Malaysian authorities to take action against individuals and entities engaged in proliferation of weapons of mass destruction.

The cables are replete with accounts of a long series of meetings with Opposition Leader Anwar Ibrahim, in which Anwar repeatedly told the Americans that Najib was connected to corrupt practices in the acquisition of the submarines as well as the purchase of Sukhoi Su-MCM-30 Flanker fighter jets from Russia. Anwar also repeatedly called attention to Najib's connection to the Altantuya murder case.

A Jan. 24, 2007 cable, marked secret, wrote that "Perceived irregularities on the part of prosecutors and the court, and the alleged destruction of some evidence, suggested to many that the case was subject to strong political pressure intended to protect Najib."

In a Feb. 1, 2008 cable, the embassy's Political Section Chief, Mark D. Clark, wrote that a deputy prosecutor had told him "there was almost no chance of winning guilty verdicts in the on-going trial of defendants Razak Baginda, a close advisor to Deputy Prime Minister Najib Tun Razak, and two police officers. She described the trial as interminably long." (That, of course, turned out to be wrong. Sirul and Azilah were ultimately convicted and have appealed their sentence)

"Nearly seven months after the trial began (but with only 83 days of actual hearings), the prosecution now is presenting its 63rd witness out of an anticipated 80 and the defense has yet to make its case." The deputy prosecutor "anticipated the trial would continue for several more months and said that she actively sought excuses to escape from the courtroom monotony."

Clark called the trial a "a prosecutorial embarrassment from its inception, leading many to speculate that the ineptitude was by design. On the eve of the trial Malaysia's Attorney General Abdul Gani Patail dropped his lead prosecutors and replaced them with less experienced attorneys. Similarly, a lead counsel for one of the defendants abruptly resigned before the trial "because of (political) attempts to interfere with a defense he had proposed, in particular to protect an unnamed third party."

The protracted nature of the case, Clark continued, "has led at least one regional newspaper to speculate that "the case is being deliberately delayed to drive it from public view.

Malaysia's daily newspapers rarely mention the case's latest developments, and it is unprecedented in Malaysian judicial history that a murder trial could drag on for seven months and still not give the defense an opportunity to present its case. Such an environment has led many to conclude that the case was too politically sensitive to yield a verdict before
the anticipated general elections."

A January 2007 cable called attention to Abdul Razak Baginda's affidavit confirming that he sought the help of Musa Safri, later identified by reporters as Najib's aide-de-camp, in ridding him of the jilted woman, and in other cables pointed out that Musa had never been called for questioning.

In another cable, dated May 16, 2007, Wan Ahmad Farid Wan Salleh, a deputy home affairs minister in Prime Minister Ahmad Abdullah Badawi's cabinet told US embassy officials that he was "certain that government prosecutors would limit their trial activities to the murder itself and the three defendants; prosecutors would not follow up on allegations of related corruption or other suspects."

In the Jan. 27 2007 cable, marked "Secret," embassy officials wrote that "In December we heard from one of (Anwar's) lawyers that Razak Baginda's wife was in contact with Anwar and Wan Azizah, suggesting one possible source for Anwar's information."

Razak Baginda's wife, during one of his first appearances in court, screamed that Razak "doesn't want to be prime minister." That was taken by observers as a reference to the fact that Najib reportedly had been having an affair with Altantuya but passed her on to Razak Baginda because it would be unseemly to have a mistress when as expected he succeeded Abdullah Badawi as premier. Najib has offered to swear on the Koran that he had never met the woman.

However, in July 2008, P Balasubramaniam, a former policeman and private detective who had been hired by Razak Baginda to protect him from Altantuya, filed a sworn statement saying he had been told by the accused man that Najib not only knew the murdered woman but had an affair with her and introduced her to him, passing her on because he did not want the onus of having a mistress in the event that he would become prime minister.

In a telephone interview on May 9, Anwar, however, told Asia Sentinel that Razak Baginda's wife was not the source of his knowledge of Najib's connection and that instead he had been told of the connection by Setev Shaariibuu, Altantuya's father, who said he had wished to present evidence of the then-vice premier's involvement, but was not allowed to do so. Multiple attempts to contact Setev by Asia Sentinel have been unsuccessful.

Almost immediately after he made the statement, Balasubramaniam was picked up and driven to a police station, where he was forced to withdraw the statement and write a new one saying Razak Baginda had told him nothing of the sort. Balasubramaniam fled Malaysia for India. He later said Najib's brother, Nizam, and wife, Rosmah Mansor, had met with him and that he was offered RM5 million (US$1.48 million) to forget his statement connecting Najib to Altantuya. Balasubramaniam displayed a flock of checks drawn on the account of an associate of Najib's wife. The former private detective has continued to make a series of statements from outside the country about Najib's involvement and the Malaysian mainstream press has done its best to ignore.

A February 2008 cable from Political Section Chief Clark gives a hint that then Prime Minister Abdullah Ahmad Badawi may have been trying to get rid of Najib by forcing Razak Baginda to implicate him in the murder.

"In the latest turn of the ongoing Altantuya murder trial (reftels), accused political insider Abdul Razak Baginda, who has remained calm and composed through most of the proceedings, unleashed an emotional tirade shortly after the February 20 noon recess on the trial's 90th day," Clark wrote. "Referring to the Prime Minister by his nick-name "Pak Lah," Razak reportedly exclaimed: "You can die, Pak Lah! (in Malaysian - "Matilah kau, Pak Lah!") I'm innocent!" according to unpublished journalist accounts.

"Local newspapers and the government news service Bernama reported the fact of the outburst, but did not print Razak's statements. The short-lived exception was the English language newspaper The Sun, which included the quotations from Razak in its early morning February 21 edition. Sources at newspaper confirmed to us in confidence that the Ministry of Internal Security compelled The Sun to withdraw and recall thousands of copies of their first run paper in which the original quote was included. Prime Minister Abdullah serves concurrently as Minister of Internal Security."

During the trial, Clark wrote, Razak Baginda, "appeared uneasy throughout the morning session of court on February 20. Razak's father, Abdullah Malim Baginda had whispered something to him shortly before the trial had begun for the morning and apparently upset the accused. Razak had remained quiet throughout the morning hearings, but just after the noon recess was called and as he was leaving the courtroom he kicked and banged the door and yelled "You can die, Pak Lah! Die, Pak Lah! I am innocent. I am innocent." He was later seen crying before his lawyer while his mother attempted to comfort him."

"Speculation is rife in Malaysia's on-line community concerning what it was that set off Razak Baginda outburst, including conspiracy theories alleging the Prime Minister's office had urged Razak to implicate Deputy Prime Minister Najib Abdul Razak …in return for sparing Razak a guilty verdict and its mandatory death sentence.

Regardless, the Internal Security Ministry would want to limit any possibly inflammatory reference to the Prime Minister at the trial, and particularly at this juncture due to the proximity of Malaysia's general election to be held on March 8. Any connection between the Prime

Minister and the murder trial would be scandalous. The GOM (government of Malaysia) reportedly has worked hard to "drive (the case) from public view" … and is not about to allow the case to influence the coming elections."

Feedjit Live Blog Stats
Brother Anwar Bin Ibrahim's good friend, the IMF chief charged with attempted rape!
Posted: 17 May 2011 04:27 AM PDT
Monsieur your power and position does not include trying to molest a honest chambermaid trying to make a honest living!

Mr Strauss-Kahn was removed from an Air France plane 10 minutes before it was to take off for Paris. (Reuters : Ueslei Marcelino )
(Guess what! It's like a freaky sex-craved fraternity!! This guy Strauss Kahn, Wolfowitz, Wolfowitz's Iranian girlfriend Sahiha Riza, Brother Anwar Bin Ibrahim are all good friends, and you think you know it all, eh!)

Newsbreak
Meanwhile former California governor Arnold Schwarzenegger fathered a child with one of his staffer while he was in office, he admitted to that fact and did the manly thing admitting his affair, he has since separated from his wife Maria Shriver, a wife of over 20 years. Arnold apologised to his wife, his children and those close to him for betraying them! Read more here!

Prosecutors have charged International Monetary Fund chief Dominique Strauss-Kahn with a criminal sexual act, attempted rape and unlawful imprisonment in the alleged sexual assault of a hotel maid in New York City, police said.
Strauss-Kahn, a key player in the world's response to the 2007-09 financial meltdown and in Europe's ongoing debt crisis, was removed from an Air France plane 10 minutes before it was to take off for Paris from John F Kennedy International Airport, New York police spokesman Paul Browne said.
A lawyer representing Strauss-Kahn, Benjamin Brafman, told Reuters in an email that the IMF chief "will plead not guilty." Mr Brafman made no further comment.
A 32-year-old maid filed a sexual assault complaint after fleeing the hotel suite at the Sofitel in Times Square where the alleged incident occurred, Mr Browne said.
Strauss-Kahn, 62, who has been considered a possible Socialist Party candidate in the French presidential election in April and May 2012, left the hotel after the incident, the police spokesman said.
The woman, who has not been named, "was brought by EMS (emergency medical services) to the Roosevelt Hospital, where she was treated for minor injuries," Mr Browne said.
Mr Browne said Strauss-Kahn does not have diplomatic immunity.
Impact on IMF
Strauss-Kahn was on his way to Europe for a meeting on Sunday with German chancellor Angela Merkel to discuss the European debt crisis and then was to attend a euro zone finance ministers meeting in Brussels on Monday.
The allegation will be a major worldwide embarrassment to the IMF, which has authorised billions of dollars in lending programs to troubled countries and has played a major role in the euro zone debt crisis.
It follows the announcement on Thursday the IMF's No. 2 official, John Lipsky, plans to step down in August when his term ends.
The IMF managing director has yet to say whether he will run for president, although French opinion polls put him as a clear winner over conservative incumbent Nicolas Sarkozy if the two faced off in an election.
Strauss-Kahn took over the International Monetary Fund in November 2007 for a five-year term scheduled to end next year.
Before that, he was a French finance minister, member of the French National Assembly and a professor of economics at the Institut d'Etudes Politiques de Paris.
The IMF declined to comment and IMF board officials told Reuters they had not been informed officially of the incident.
Since taking over the IMF, he has won plaudits for putting the fund, the world's main overseer of the global economic system, at the centre of global efforts to cope with the financial meltdown of 2007-09.
Strauss-Kahn introduced sweeping changes at the global institution to ensure that countries swamped by the financial collapse had access to emergency loans.
He was pivotal in brokering a bailout program for Iceland, Hungary, Greece, Ireland, and recently Portugal.
He has also overseen internal changes that have given emerging market countries, such as China, India and Brazil, greater voting power in the institution, and weighed into thornier issues by urging China to allow its currency to rise in value in a dispute with the United States.
Based in Washington at the IMF's headquarters, Strauss-Kahn has continued to spend a lot of time in France, fanning speculation he was considering re-entering politics as a presidential candidate.
Mr Lipsky's planned departure and now Strauss-Kahn's detention raises questions about a possible leadership vacuum should the IMF chief be charged by US authorities or face possible discipline by the IMF board.
- Reuters
This posting includes an audio/video/photo media file: Download Now
Anwar Ibrahim Is In Serious Trouble!
Posted: 17 May 2011 02:06 AM PDT
Because his fate is sealed well before the Judge's call for his defnece on Sodomy II charges yesterday.
Post Salleh Abbas' sacking -- along with five senior judges -- eon ages ago, the Malaysian judiciary system once highly regarded on the international stage, has declined in quantum steps. Succeeding de facto Law Ministers in the BN regime tried to pull wool over the public's eyes by making token changes with each new Chief Justice's appointment, always using the "new bloom sweeps clean" SOP to impress, but digress from truly reforming the much maligned justice system. But these changes were just cosmetic, and any self-respecting Judiciary members representing Malaysia at international conferences abroad would cower in shame for the sort of justice delivery they have been handing out, especially involving high-profile Opposition leaders. The main victim has been, is, and will be Datuk Seri Anwar Ibrahim, as long as he remains active in politics. Because he remains the single, greatest threat to the UMNO leaders in Putrajaya. Hopefully,UMNO members at large can see through the smokescreens of justice post Salleh Abbas...IF NOT, MALAYSIA WILL CONTINUE TOWARDS THAT EGDE OVER THE CLIFF -- INTO OBLIVION.
Desi's post today is a sort of ketchUP -- the access into Internet had been erratic the past 48, and Blogger.com has been until short while ago in some sort of maintenance/upgrade mood/mode. PLUS Desi has also been in some koboi mood/mode, wandering, wondering, weathering, sweltering --- all the rings in the world except the right kind of ring!
Here's just FOR THE RECORD reprise from The Malaysian Insider:

Judge says Saiful a 'credible, truthful' witness
By Shazwan Mustafa Kamal
May 16, 2011
KUALA LUMPUR, May 16 — There is a prima facie case in Datuk Seri Anwar Ibrahim's sodomy charge as the accuser Mohd Saiful Bukhari Azlan is a credible witness, trial judge Datuk Mohd Zabidin Mohd Diah has ruled.
The High Court judge, in his decision today, quashed the defence team's arguments in attacking Saiful's credibility as the case's star witness.
They had charged that Saiful had lied in open court, and charged that there were many loopholes in his testimony.
Mohd Zabidin had also decided that there was nothing "inconsistent" with the clinical findings by the doctors from Hospital Kuala Lumput (HKL) as well as government chemists who had taken DNA samples from Saiful and Anwar.
This is despite the defence's repeated claims of possible contamination and degradation of material evidence by investigating officer ASP Jude Pereira.
"I found PW1 to be a credible witness, his evidence reliable.
"It was not surprising the defence had tried to paint a picture of PW1 as someone who had zero credibility... with greatest respect, I find this irrelevant," said the judge.
Mohd Zabidin said that even though Saiful did not lodge a police report immediately after the alleged sodomy took place, or did not "resist" the alleged act, it did not mean he (Saiful) had lied under oath.
"It is not tenable to use PW1's failure to escape as reason to not believe his testimony," he said, while at the same time pointing out that Saiful had been accorded preferential treatment by Anwar when he was working for the PKR leader.
The judge also said that since there had been no dispute that Anwar had directed Saiful to go to the Desa Damansara condominium, there was undeniable proof that both of them were there during the time of the alleged act.
"There is no dispute that accused had invited PW1(Saiful) to go to the condo... PW1 and accused at the condo proves proximity of time.
"I find it is hard to accept defence's submission, speculation that Saiful did not go to the fifth floor... based on evidence. I find accused and complainant at crime scene, opportunity for crime to take place," said Mohd Zabidin when reading out his written judgment today.
He had also quashed the defence's concerns with regards to the credibility of HKL doctors and government chemists involved in the case.
"All three doctors testified positively, conclude there was penile penetration," said the trial judge.
Defence lawyer Sankara Nair argued against accepting the DNA samples in the trial as the samples were kept by Pereira for 97 hours before being given to the chemist.
The prosecution team, led by Solicitor-General II Datuk Mohd Yusof Zainal Abiden, argued that the DNA samples taken from three items in a cell where Anwar spent the night on July 16, 2008 matched with the "Male Y" DNA profile.
Yusof had also said Anwar was the sole detainee in the lockup at the time when the items — a "Good Morning" towel, toothbrush and mineral water bottle — were retrieved.
Chemist Dr Nor Aidora Saedon and Supt Amidon Anan were called earlier in April to identify the items to be marked as exhibits.
Government scientist Dr Seah Lay Hong testified last March that she had found two unknown male DNA profiles from samples retrieved from around Saiful's anus, one of which she had earlier called "Male Y".
"Chemist's evidence shows swabs taken from PW1... these swabs confirmed presence of semen," said Mohd Zabidin.
He also said that the DNA evidence taken from Anwar's lockup on July 16, 2008 could be used as evidence as the Pakatan Rakyat (PR) de facto leader was the last "occupant" in the holding cell before the three items — "Good Morning" towel, mineral water bottle and toothbrush — were retrieved for DNA sampling.
"There is no reason for this court not to accept evidence in this case... I find degradation, even if there is, to be insufficient," ruled the judge.
The trial will resume from June 6-30 where Anwar will be defending his case.
Anwar, the 63-year-old PKR de facto leader, is currently facing sodomy charges for the second time in his life.
He has denied the charge, describing it as "evil, frivolous lies by those in power" when the charge was read out to him. He is charged under section 377B of the Penal Code and can be sentenced to a maximum of 20 years' jail and whipping upon conviction.
The trial began 18 months after Anwar was charged in court in August 2008.
He was charged with sodomy and corruption in 1998 after he was sacked from the Cabinet and was later convicted and jailed for both offences.
He was freed in September 2004 and later resurrected his political career by winning back his Permatang Pauh parliamentary seat in a by-election in 2008, which had been held in the interim by his wife.
He led the loose pact of PKR, the DAP and PAS to a historic sweep of five states and 82 parliamentary seats in Election 2008.
DESIDERATA: Even before Desi could read any Internet updates May 16 moUrn, I just heard the radion news that Anwar's defnece had been called -- I told myself: They are doingan "Augustibe Paul" to Anwar again. And it was damned lucky I managed to drive a 2-km trip from lunch back to where I stay without knocking into a lady crossing the Lobak road or head-on with a Hindraf motorcyclist now seemingly in abundance/abandon i Furong, especially Temiang/Lobak. I dunno why.
If thou knoweth not the "Augustine Paul" compare, just one recall will do: Any Commonwealth country judge with justic elementary cowdung justice would have thrown out the first Sodomy case a decade ago -- THE ALLEGED DATE OF THE SODOMY OFFENCE WAS CHANGED NOT ONCE -- BUT TWICE! -- so what do you expect from the Sodomy II? A sequel by the same/similar director from the UMNO camp will surely follow the standard script.
So it was to be in Sodomy II...YES, the High Court Justice had been prejudicial in his remarks, so frankly, Anwar's defence being called is just part of a script with a
predetermined ending.
I hope Anwar's lawyers won't wait for the "defence" hearing to start, but based on Anwar's immediate response and with some input by expert lawyers -- even from Singapore or England if need be --
FILE A CASE OF "MISTRIAL"!
SUPERSTAR RAJINIKANTH'S DAUGHTER AISHWARYA SAYS PAPA UNDERWENT A PROCEDURE REMOVED THE EXCESS FLUID THAT HAD ACCUMULATED IN HIS LUNGS.
Posted: 17 May 2011 01:03 AM PDT
 
 Tamil superstar Rajinikanth's condition is stable, but he has been advised two more days in the ICU, hospital sources said here Saturday.
Superstar Rajinikanth's daughter Aishwarya addressing the media persons outside the hospital where the actor is undergoing treatment in Chennai. (PTI Photo)
Actor Rajinikanth on Monday underwent a minor procedure at the Sri Ramachandra Medical Centre, where doctors removed the excess fluid that had accumulated in his lungs. "The fluid in his chest was pressing against the lungs, causing respiratory problems. We had to aspirate this fluid," a doctor treating him told TOI.
The 61-year-old superstar was admitted to the hospital on Saturday with pneumonia, kidney and liver problems.
He is being treated at a private ward on the seventh floor, where doctors gave him oxygen intermittently and pumped him with antibiotics to clear respiratory infections.
"We are managing his kidney condition medically. At this point, we don't know if we would have to start him on dialysis. It is possible that his kidneys would start functioning normally after he comes out of the severe respiratory infection," a senior doctor said.
A bulletin from the hospital said a team of doctors was treating him for recurrent respiratory infection, temperature and fatigue. "He is cheerful and is being treated in the private ward. His vital parameters are normal. He has been advised to restrict visitors totally and is advised complete rest to avoid inter-current infections," the bulletin said.
TDP president N Chandrababu Naidu and Gujarat chief minister Narendara Modi, who were in Chennai to attend the swearing-in ceremony of Tamil Nadu chief minister J Jayalalithaa, called on Rajini. A section of the hospital was cordoned off for the visiting leaders' security. Hospital spokespersons constantly assured reporters who thronged the hospital that the actor was responding well to the treatment.
Rajini's family members refused to speak about his health condition. "We are disturbed by the rumours about his health condition. Rajini is reading and watching news about him in the media. He is definitely not critical," said a relative of the actor. He is in a spacious suit and most of his close family members are with him. On Sunday, doctors who conducted a series of tests including CT scan concluded that he suffered from pneumonia. They found that he had fluid accumulation between layers of tissues that line the lungs and chest cavity. Blood tests showed elevation of serum creatin, which indicated kidney disease.India is a country, but when it comes to cinema, there are many nations. There is the Hindi film industry and a few other industries down South. They are as different as chalk and cheese when it comes to their styles, stories and treatments except for the occasional crossovers. Considering the size of the Hindi music industry and its reach, it is but obvious that Hindi cinema, by and large would be the most popular, except in the citadels down South. Given this scenario, it is impossible to think that somebody from the Tamil film industry would be able to tower over the total of all other industries, even if occasionally.
Yet, this is what has happened with Rajinikanth starting from Sivaji. We have seen the craze repeated with Endhiran or Robot his latest movie. When a Rajini movie releases, everybody else hunkers down waiting for the Rajini storm to pass. 
And this time he has broken all records
. Yet, Chandramukhi was not as big as Sivaji in terms of its reach, popularity or scale.
One big reason why Rajini since 2007 has been a greater force than the Rajini prior to that is the boom in multiplexes. Prior to multiplexes, the number of single screens available to showcase a Rajini movie in the North or East or West of India was less. With the boom of multiplexes, it is possible to tap audiences across India. So a Telugu movie released  in Delhi can get a decent audience as does perhaps a Bengali movie in Mumbai (or thereabouts). And then there is the internet and other media which is far more efficient in bringing up trends and finding target audiences. So, a Delhiite with no knowedge of the Rajini phenomenon would have barely noticed a single screen release of a movie prior to 2007 would now surely know about it, thanks to email, multiplexes and various internet sites.
Websites have been carrying reviews of movies, previews, video trailers, email forwards and they all build up curiosity value – creating newer audiences. (This is different from why Rajini movies ran in Japan and Germany). Thus, it is that the Rajini phenomenon captures the imagination of the entire country. People who do not understand the language queued up to watch Sivaji – which was noticed by the makers of Endhiran – and enabled them to launch a dubbed Hindi version too.
So, the internet and multiplexes add more allure to the living legend of Rajinikanth! His last movie was a top grosser in foreign markets too. Will he conquer Hollywood next?
 Power, 
Henry Kissinger
 once said, is the ultimate aphrodisiac. No surprise, politicians from 
India
 to 
Israel
, from South Africa to France have been charged with sexual misconduct over the years. And now the 
Dominique Strauss-Kahn
 case, where the French socialist has been accused of a criminal sexual act and attempted rape, has forced psychologists, sexologists and political scientists to re-examine the possible linkage between politician, power and sexual transgressions.
Sexologist Prakash Kothari says that power and passion are a deadly combination that often makes a man lose his sense of judgment. "During my long career, I have come across dozens of cases where men in power have confessed to sexual assault," says Kothari.
In India, power and sexual harassment have long been intertwined. In 2008, Orissa assembly speaker Maheswar Mohanty was forced to resign after a young woman marshal accused him of being vindictive. She had protested against his sexual misconduct. In Kashmir 2006, a bunch of politicians, bureaucrats and police officers faced charges of sexually exploiting minor girls.
Sexual misdemeanours happened even in 1960s and 70s. Last year, veteran Bihar politician Ramnika Gupta told a national newsmagazine how a Union minister forced himself on her during the Dhanbad mines nationalization. The magazine wrote, "He asked her to meet him in the Circuit House after the AICC session and invited her to drive down there with him in the buggy that was provided for the party's bigwigs. When they got to his suite, the finance minister bolted the door from inside. Taken aback, Ramnika said: "But I haven't even had lunch yet." His response was to go into his bedroom and reappear before her, stark naked. He overpowered her so she couldn't escape, Ramnika says. Later she complained to the president of the Congress women's wing and her friend Yashpal Kapoor, who was then Indira Gandhi's secretary. But she was told to shut up and put up with it if she wanted to be in politics."
Sexual assault by politicians happens abroad too. But the law, at least in one case, was severe. Former Israeli President Moshe Katsav was sentenced to seven years in prison for rape when he was a cabinet minister in the late 1990s. Top politicians often display a readiness to engage in an extreme amount of risk-taking, says Frank Farley, a psychologist at Temple University inPhiladelphia. In the Strauss-Kahn case, if true, Farley said a crime would be "exceptionally risky." "Risk-taking is one of the essential ingredients in highly successful or leading public figures and politicians. Strauss-Kahn (case) fits that bill," Farley told Reuters. A prominent French socialist, Strauss-Kahn was expected to challenge Nicolas Sarkozy's presidency next year.
Consultant psychiatrist Avdesh Sharma says that sometimes power gets manifested in a sexual drive. "If anyone prone to such behavior has not been stopped by the laws of the land or hasn't bothered to curb his own tendencies, he is likely to get the feeling that he can get away. If this incident has happened, it could be an example of repetitive behavior and more victims could turn up in future," says Sharma.
James Walston, professor of Italian politics at the American University of Rome, also told Reuters. "Power is an aphrodisiac, as is well known, and we know as well that power in one sense is often presumed to be power in another sense. So a person who is head of the IMF might think he can get away with anything," he said.
Wesak Day Advert - Tomorrow in The Star
Posted: 16 May 2011 11:40 PM PDT
Have a meaningful WESAK
" He knows the precepts by heart, but fails to practice them, is like one who lights a lamp, and then shuts his eyes," – Nagarjuna (c. 150 AD – 250 AD)

Do It For Unity -
Support 1Malaysia Ideals

Yesterday we celebrated Wesak Day with a nationwide holiday. This is one of the most wonderful characteristics of Malaysia. We commemorate together the religious traditions of all our people, not just the majority.

Our Unity basis has been established from the very beginning. In 1957 we vowed out cooperation in the Constitution; in 1963 we grew even stronger as Sabah, Sarawak and Peninsular combined as one. Since then we have built our country on Rukun Negara, Vision 2020, and now, we have 1 Malaysia.

Every government brings new spirit to how it promotes Unity. Yey. Many of us reject these efforts based on our auto-response of taking sides, rather than real understanding. Inste4ad of considering the merits of 1 Malaysia or CAT (Competency, Accountability and Transparency) governance, some judge it based on whether they like PM Najib and CM Lim Guan Eng.
Unfortunately, many talk about 'Unity' but instead of accepting 1Malaysia as a good Unity endeavor, they poke fun at it and use it as ransom to get their own agenda across.

When we fail to throw our support behind Unity ideals, we water down the cause of inclusivity. When we do not support 1Malaysia, inadvertently, we provide fuel for those who wish to be exclusice; we give power to 1Melayu, 1Chinese, 1Indian. Slowly but surely, they will gain more ground and take bolder actions.

When we take 1Malaysia lightly, what are we really rejecting?

The ideals of 1Malaysia are for a nation developed on the foundations of unity, with core values of acceptance, fairness, humility and respect for all. It endorses high performance, punctuality, knowledge, loyalty and innovation as principles we all need to practice together.

There is no such thins as taking sides when it comes to Unity ideals. All calls for Unity are non-partisan. It does not matter whether it comes from the government, the opposition, non-governmental organizations or individuals; Unity ideals must be supported. All parties, organizations and individuals should take a pledge to stand by the ideals of 1Malaysia.
Let us show that we are serious about Unity. Let us show those who champion exclusiveness that the support of Unity will not be easily divided, that we will not allow any ground of exclusiveness or elitism or disunity, regardless of our political affiliation.

Let us be first and foremost Malaysians.

At zubedy, our programs and actions draw strength from shared values and traditions. We believe that at hears, all Malaysians want good things fro themselves and for their brother and sister Malaysians, simply because our nation cannot prosper as whole if some of us are left behind.
Let us add Value,
Have a meaningful Wesak Day
To know more about 1Malaysia ideals before making your decision, go to http://www.1malaysia.com.my/wp-content/uploads/2010/09/1MalaysiaBooklet.pdf

Malaysia and its plethora of shit-stirring useless politicians and NGO's!
Posted: 16 May 2011 11:38 PM PDT
If there is one thing that Malaysia is full of, we can safely conclude that it is full of useless no good shit-stirring politicians and NGO's who continue to make a cacophony of noise that sounds close to that of a turkey farm.
All kinds of gobble gobble gobbledegook's that seems to emanate just from all corners of the screwed up animal farm like socio-political scenario we have here messing up the peace and relative harmony we have amongst us.
From the useless rhetoric spewing Lim Kit Siang & Co. in the DAP to the sabre rattling chump we have in Perkasa's Ibrahim Ali and the fatwa spewing Nik Aziz of PAS and the often embroiled in scandal of the sexual kind in PKR's Anwar Ibrahim!
What has DAP's Lim Kit Siang contributed to Malaysia?

Except for his endless courtroom and Parliament theatrics, has Karpal done any good for Bukit Glugor folks?
What has Nik Aziz done for Kelantanese except spout a politically laced lopsided fatwa every now and then?
Anwar has been at the root of every political turmoil ever since he  ran foul of his then mentor Tun Dr.M
Waythamoorthy ~ the mastermind of the HINDRAF group at large who continues to instigate the Indians to take to the streets in protest whilst he remains safe overseas stirring shit against our nation

Hishamudin Tun Hussein - Malaysian Home Minister of Warnings
PM Mohd Najib Tun Razak ~ Caught between the proverbial Devil and the Deep Blue Sea?
The infamous rabble rouser from Pasir Mas ~ if he keeps his trap shut, none would notice him..hence...
Next we have the rabble rousing HINDRAF fellows who cry foul everytime any of their fellow Indians gets toasted by the men in blue for running afoul of the law followed by just about every other group or NGO that almost always have some kind of issue that they are not happy about?
To top it off we have a corrupt ridden assortment of both state and federal governments made up of both sides of the political field messing up our days and nights giving us endless migraines and heartaches in almost every aspect of our life's!
Why the hell can't all these fellows come to their senses and look for ways to make our life better instead of constantly griping, grumbling, making threats of impending bloodbaths and evoking May 13 1969 every goddamn moment?
I'm sure that most of us peace loving Malaysians are sick and tired of all these damn idiots!
I don't know about you but everytime I come across a news report or blogpost about any of these moronus ignoramuses making life a bit more miserable for all of us, i just end up wishing them dead!
Really!
I'd go on a spree donating bananas on every Friday at the nearest masjid the minute I hear any of the troublemakers kicking the bucket!
I have a whole long list of the 'les miserables' I wanna hear returning to the realm of Almighty Allah in the shortest nearest space of time. 
They keep doing all the following

7 nasty habits

that will drive each and every sane person nuts:
Punishing. 

Complaining. 

Blaming. 

Threatening. 

Nagging. 

Criticizing. 

Bribing.
Our country is a beautiful place to live in but all these useless rhetoric spewing political and so called NGO's are making it a hell hole for us who long for the days of old when people were more at peace and at ease co-existing with one another.
If these shit-stirrers are not put in place or taken action against in the real sense of the word, then just wait and see where this country is going to end up?
Unfortunately for us, we have a lame duck Home Minister who keeps issuing endless warnings after warnings and doesn't have the gonads to do what he is employed to do?
We also have a condescending Premier who doesn't dare rock the boat so to speak and ends up having just every Ahmad, Ah Seng and Samy dare to cross the proverbial line and raise just every issue that was formerly considered taboo and make every Malaysian lose sleep and worry as to what the hell is going to happen next?
We seem to be stuck with robbers and squanderers on both sides of the political field and either way we turn to we are faced with the same old kind of shit stirrers with only a pro this or opposing that label stuck on their ugly old mugs.
Neither can we turn to the royals. They have their own share of power struggles within the splendour and luxury of their palaces. We aren't supposed to speak ill of them either lest we be accused of committing 'lese majeste'.
At the end of the day, my dear fellow Malaysians, we are left to our own devices. We can't really expect any of these dimwits to come to our rescue and save us from all these marauding sharks masquerading as squealing dolphins!
The very minute that you are distracted, they'll take a huge bite out of you and you'll end up as another of a long list of the human collateral that no one really gives a second thought about in their personal quest to feather their nests at our expense.
It also makes no difference as to whether one believes in democracy, socialism or in the demised system of Muslim khilafah?
The way things are going, we can expect none of the above to deliver us from the evils that we are currently facing here in Bolehland.
Mosques are no longer sacred for the likes of PKR's hordes of roughriders. They ran amok at the courts yesterday, ripping off stainless steel railing at the steps to the Jalan Duta Courts complex.
Nothing seems sacrosanct anymore.
I worry for our kids and future generations who seem to be stricken with the 'Tidak Apathy' syndrome.
Is there still any hope for us ? From the looks of it, it isn't a pretty picture.
May Allah save us all.
Ameen.
This posting includes an audio/video/photo media file: Download Now
Posted: 16 May 2011 09:13 PM PDT
Hari Wesak merupakan hari memperingati kelahiran, pencerahan, dan kematian Siddharta Gautama Buddha, hari terpenting bagi penganut agama Buddha. Pada hari ini, perjalanan hidup Siddharta Gautama Buddha mencari pencerahan menjadi contoh dan ikutan buat setiap penganut agama Buddha.
Malam semalam saya telah melawat kawasan Brickfields di mana persiapan sambutan Hari Wesak sedang rancak dijalankan. Saya juga berkesempatan bertemu dan disambut oleh Chief High Priest of Malaysia, The Most Venerable Datuk K Shri Dhammaratana, yang kebetulan dikunjungi juga oleh Ahli Parlimen Sri Lanka, Rosy Senanayake. Kemeriahan pra sambutan Hari Wesak dapat dirasakan daripada taaruf yang kami nikmati bersama.
Saya berasa gembira bahawasanya kita di Malaysia masih mampu menyaksikan perayaan pelbagai budaya dan agama dalam situasi yang aman dan tenteram. Namun, keamanan ini bukanlah suatu yang datang dengan sendirinya, dan harus kita pelihara dan pupuk bersama.
Oleh itu, marilah kita sama-sama pertingkatkan persefahaman sesama kita dan bekerja lebih keras demi menzahirkan sebuah Malaysia yang lebih baik.
Posted: 16 May 2011 09:34 PM PDT
To all Malaysians in KL,
Don't forget to lend your support to our fellow Malaysians from Kuantan in their fight against the controversial and hazardous rare earth processing plant.
Please mark your diary and be there in solidarity.
Date:
Friday, May 20
Time:
2:00pm - 5:00pm
Venue:
Kuala Lumpur City Centre
For more information about this cause, please visit the
Facebook page