---
THIS ELECTION MARKS A DISTINCT SHIFT IN OUR POLITICAL LANDSCAPE WHICH ALL OF US MUST ADJUST TODEFEAT IS THE DISTANCE BETWEEN A BEDTIME STORY AND A WAKE-UP CALL
Posted: 09 May 2011 04:05 PM PDT

This election marks a distinct shift in our political landscape which all of us must adjust toDefeat is the distance between a bedtime story and a wake-up call. The former starts with 'Once upon a time…' and lulls the voter to sleep. The second is an energiser that addresses a fresh dawn.
Defeat is the distance between a bedtime story and a wake-up call. The former starts with 'Once upon a time…' and lulls the voter to sleep. The second is an energiser that addresses a fresh dawn.
Three political parties have become victims of their own success: their narrative has run its course, and they have not been able to find a further chapter to their saga

Singapore's long-time ruling party won an overwhelming parliamentary majority in elections in the Southeast Asian city-state, but the opposition made historic gains after mounting its biggest challenge since independence in 1965, according to returns released early Sunday. — The ruling People's Action Party won 81 of the 87 parliament seats as it captured 60 percent of the 2 million votes cast in Saturday's election, the Elections Department said. The Workers Party won six seats, the most ever captured by the opposition.
(See Singapore's leaders admit faults ahead of the elections.)
While the results would be considered a major victory for most of the world's political parties, it represents a setback for Singapore's political establishment, which has enjoyed unrivaled power for five decades.
The PAP, which controlled 82 of 84 seats in the previous parliament, remains Singapore's dominant political force, but the Workers Party showed unprecedented strength for an opposition party and is positioned to provide an alternative voice in the new parliament.
The PAP has earned genuine respect, especially from older voters, for helping to boost gross domestic product per capita to $43,867 last year from $428 in 1960.
However, the PAP's share of the overall vote has dropped from 75 percent in 2001 as stagnant wages and higher living costs have fueled a widening income gap and resentment among poorer Singaporeans.
"This election marks a distinct shift in our political landscape which all of us must adjust to," Prime Minister Lee Hsien Loong said in a televised news conference Sunday. "While the voters have given the PAP a strong mandate, many voters, including some of those who voted for us, clearly expressed their significant concerns both on the issues and our approach to government."
"Many Singaporeans wish for the government to adopt a different style and approach," Lee said. "We hear your voice. The PAP will learn from this election and put right what is wrong."
Leaders from the PAP spent the last days of the nine-day official campaign apologizing for policy mistakes and perceived arrogance. Opposition parties tapped growing voter discontent over soaring housing costs and a surge of foreign workers.
"This is a political landmark in modern Singapore," Workers Party General-Secretary Low Thia Khiang said in a speech to cheering supporters Sunday. "Your courage has made a real breakthrough for future generations. You've taken a real leap of faith."
(See the Singapore Story, told firsthand by Lee Kuan Yew.)
Low was the Workers Party's lone representative in the last parliament.
The Workers Party and other opposition parties unveiled a crop of well-educated first-time candidates that helped shed the opposition's image as not ready for prime time.
The Workers Party's Chen Show Mao, who was part of a victorious five-candidate slate in the Aljunied district, represented the opposition's new credibility. Dubbed by local media as the opposition's "star catch," Chen is the head of the Beijing office of Wall Street law firm Davis Polk & Wardwell. He studied at Harvard, Oxford and Stanford, and American Lawyer magazine named him one of its Dealmakers of the Year for shepherding Agricultural Bank of China's $22 billion initial public offering last year.
The losing PAP slate in Aljunied included Foreign Minister George Yeo – one of the PAP's top leaders and Cabinet members.
The opposition has never had more than four members of parliament. But in this election, six opposition parties challenged the PAP for a record 82 seats. Only 47 seats were contested in the 2006 election. In some past elections, the opposition failed to contest a majority of seats, ceding victory to the PAP even before the votes were tallied.
Opposition parties attracted up to 40,000 people at rallies during the last week, the biggest such crowds analysts can remember.
The PAP has traditionally campaigned on its record of strong economic growth and an efficient and corruption-free bureaucracy. However, this time it appeared to have been caught off-guard by the level of resentment of middle- and working-class voters who feel the government has not been responsive enough.
Lee apologized earlier this week for government mistakes, such as failing to build enough public housing and not expanding the transportation network to accommodate a large increase in foreign workers. Housing prices on the island are up about 70 percent since 2006.
PAP candidates were also put on the defensive by complaints from the opposition and voters that government leaders are sometimes arrogant and high-handed.
Lee is the son of former Prime Minister Lee Kuan Yew, Singapore's founding father, who remains an influential Cabinet minister and ran unopposed in the Tanjong Pagar district he has represented since 1955.
The just-concluded general elections in Singapore provided us an insight in the way that Singapore is going politically. Certainly the dominant PAP maintained its tight hold over parliament winning 81 of the 87 seats available.
Yet their popular vote has been reduced to 60 per cent from 67 per cent in the 2006 elections. In fact in 2001, PAP received 75 per cent of the popular vote. Thus the PAP has been losing seven per cent of the popular vote every election since 2001. If the trend continues PAP will lose the government, two elections from now or by about 2020.
By contrast in the Malaysia, the ruling BN only managed 50.2 per cent of the popular vote in the 2008 elections. Compared to the previous election in 2004, the BN had lost an additional 13.6 per cent of the popular vote. Unlike PAP in Singapore, the ruling BN cannot afford any further swing of popular support against it if it is to remain in government.
What stood out in the elections in Singapore was the level of interest in its citizens turning up in their many thousands at the rallies organised both by the opposition and the PAP. The main theme that the opposition brought up was that the PAP was too focussed on Singapore's GDP growth and didn't take care of its people well enough.
Issues that cropped up from this theme were the million dollar salaries of the ministers and the disparity of income between the top 20 per cent of Singapore households that earned about S$18,000 per month as opposed to the bottom 20 per cent that earned only S$1,300 per month. It was also highlighted that this disparity has continued to grow over the last decade.
The Singapore opposition also griped about the increase in the cost of living, the GST and the inadequate level of service and assistance by the government to its most vulnerable people. The opposition also harped on the large number of foreigners working in Singapore that have depressed wages of ordinary Singaporeans.
Aside from the economic theme the opposition also brought up the idea that the PAP has been too powerful for too long in Parliament. They were too paternalistic towards Singaporeans and were wont to rule by decree rather than consensus. The opposition voice was needed to keep the PAP in check.
Frankly, from my point of view, it is difficult to see how the opposition's criticism of the PAP could resonate on the economic front. Singapore's unemployment rate at 1.9 per cent is probably the lowest in the world. In terms of property ownership, 85 per cent of Singaporeans own their own property which is probably one of the highest rates in the world. Singapore has a first-class education system, first world healthcare and public transport facilities and its overall physical infrastructure is the envy of the world.
For PAP, the loss in the popular vote as well as the loss of a Group Representation Constituency (GRC) where the foreign minister stood was more to do with the emotional state of the electorate than anything else. Many voters were perhaps too tired of being told what to do by the PAP. Many of the voters are telling the PAP that they are the boss and not the other way around.
Surely the PAP will have to look long and hard at some of the grievances of the lower income households and perhaps spend more on them and not worry about running budget surpluses all the time. If there is a lesson for PAP, it is that no matter how well the government runs the economy, it still needs to win the hearts and mind of its people.
However with 60 per cent of the popular vote and 90 per cent of the Parliamentary seats, the PAP is not exactly in any imminent danger of losing the government and therefore may be inclined to do its business as usual
I like Sarawak, tell the world why we like Sarawak contest Winners
Posted: 09 May 2011 09:13 AM PDT
Malaysiakini and Toshiba Malaysia organised a slogan writing competition in conjunction with Sarawak state election. Toshiba Malaysia sponsored 3 laptops for the winners.

Time:

06:09

More in

News & Politics
Ibrahim Ali says communists behind Christian agenda
Posted: 09 May 2011 06:59 AM PDT
Ibrahim Ali says that the political parties on both sides of the divide cannot be relied on to act on the continuing saga of declining race and religious relations. There is an encoding problem most probably on the YouTube side. Our apologies. Ibrahim, the president of Malay rights group Pertubuhan Pribumi Perkasa Malaysia (Perkasa) cautioned the authorities against the influence of communism seeping into political parties, civil society groups and religious associations as well as business entities. He said today that his suspicions were based on a "string of subversive events" found in the public sphere lately. "The Communist Party of Malaya (CPM) was disbanded... (the leader) Chin Peng can't enter the country but what happened to their followers, where are they? "I believe these followers are still supporting the ideology and looking at recent upheavals, they have infiltrated political parties, NGOs and the community to cause tension resulting in chaos," said Ibrahim. He insinuated that former CPM followers could be the ones fuelling racial discontent over a dubious conspiracy to change the country's official religion to Christianity, replacing Islam.

Time:

05:55

More in

News & Politics
Keat Hwa: Centenary countdown begins
Posted: 09 May 2011 05:08 AM PDT
For further info,please go to: www.keathwaonline.com

Time:

05:36

More in

Education
Suhakam to probe alleged mismanagement by Felda
Posted: 09 May 2011 02:49 AM PDT
The Human Rights Commission of Malaysia (Suhakam) has pledged to investigate alleged mismanagement by the Federal Land Development Authority (Felda), causing settlers to suffer from heavy loan debts and widening income gaps among Felda settlers. The watchdog will meet with the Felda management and visit the affected estates to begin its investigations into the settlers' disgruntlement and woes, Suhakam commissioner Muhammad Sha'ani Abdullah said today. www.malaysiakini.com

Time:

07:38

More in

News & Politics
Chow Kit kids reclaim the 'hood
Posted: 09 May 2011 12:36 AM PDT
A sanctuary for children at the heart of Kuala Lumpur's infamous Chow Kit district is slowly transforming the area, one child at a time. KL Krash Pad, with the help of Chow Kit Kita is giving them a voice and a fresh new start through art. Located on Jalan Tuanku Abdul Rahman, KL Krash Pad is a colourful and lively contrast to a road filled with old decaying buildings. Inside, KL Krash Pad, is well-equipped with most essential facilities, from a library to a bar-style cafe, and is now home to Chow Kit Kita. Full story here: komunitikini.com

Time:

13:16

More in

People & Blogs
Obama – In Person – Fought His Way Into Osama's Hideout and Subdued Everyone With His SHEER GUTSY COURAGE
Posted: 09 May 2011 09:00 AM PDT
So the lefty meme going around now (apart from Obama out-Bushing Bush) is that Obama was just as courageous as the SEALS who actually bagged Osama bin Laden.
That's funny… And here I thought it was Michelle who personally kicked down the door of the Pakistan hideout with her vogueish heels, death glared the guards into emasculated submission, and popped two holes in Osama's skull with her 'two gun salute' (ref: bonus number 0 at bottom of this post) /sarc + snark
By Michael Ramirez:
DATUK SERI TENGKU ADNAN TENGKU MANSOR "PANDIKUTTI"THE ONLY ANIMAL THAT INVITES ITS FRIENDS TO HAVE SEX WITH ITS MATE ASK RPK WHY DEEPAK BONKING ROSMAH?
Posted: 09 May 2011 07:26 AM PDT

The pig is the most shameless animal on the face of the earth. It is the only animal that invites its friends to have sex with its mate. In America, most people consume pork. Many times after dance parties, they have swapping of wives; i.e. many say "you sleep with my wife and I will sleep with your wife." If you eat pigs then you behave like pigs. We Indians look upon America to be very advanced and sophisticated. Whatever they do, we follow after a few years. According to an article in Island magazine, this practice of swapping wives has become common in the affluent circles of Bombay
Inviting - exciting - emotion with power I had never known, a world of unchained devotion because you were my very own. I had fallen in love with you.  Together we sailed in springtime to an isle beyond seas of blue, and when we returned, a new life was waiting, in a valley of dreams where I first fell in love with you.
ROSMAH  TO DEEPAK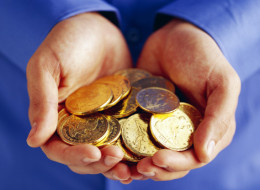 A famous Greek myth highlights the consequences of excessive greed. King Midas (Μίδας) so worshipped gold that when granted a wish by the god Dionysus (Διόνυσος), he asked that everything he touched turn to gold. Midas' wish was granted.
Everything Midas touched did turn to gold, and he became a very wealthy man. However, there were unexpected consequences of his greed. Literally everything he touched turned to gold, including the food he loved to taste, which he could no longer taste, and the people whose company he loved, whom he could no longer enjoy because they were turned into solid gold, too. We learn from the King Midas story that "greed is not good," that "all that glitters is not gold" and to "be careful what you wish for." This powerful and meaningful story has been passed down through the generations and was crafted to warn us about excessive greed.
However, throughout the ages, it seems that the consequences of desiring and attaining excessive wealth seem to have been lessened. Instead of being punished with loss, as King Midas experienced in the story, it appears that excessive greed is now revered — subconsciously if not consciously. We all remember the famous line from the 1987 movie "Wall Street," starring Michael Douglas and Charlie Sheen: "Greed, for lack of a better word, is good." Regrettably, rather than adhering to the lessons learned from King Midas, we are witnessing more examples of greed in all facets of society. Perhaps one of the most disturbing trends is that of financial elder abuse, where people of low moral character are taking advantage of vulnerable, aging people who may be suffering from dementia or Alzheimer's disease and, as a result, are not aware or capable of managing their financial affairs.
And greed, of course, is not limited to the pursuit of riches. Greed, for instance, can even relate to food — an excessive desire to have more and more food, resulting in a person becoming overweight or obese. In 2008, 
68 percent of Americans were classified as overweight or obese
. And while the psychological underpinnings and extrinsic motivations of being overweight obviously vary across a wide spectrum, the greed factor can be found among them. Likewise, greed can also relate to possessions — an excessive desire to have more and more possessions (
i.e.
, material "things"), resulting in the need for closet organizers and extra storage units, among other potential manifestations.
Suffice it to say that greed is not a core value of The OPA! Way lifestyle (which we introduced in "Opa! It's a Lifestyle" 
Parts 1
 and 
2
). On the contrary, greed is the antithesis of living a truly happy, healthy, meaningful life. At what point will the Greek god Dionysus help us realize that our greed has unexpected consequences? And where will this presumed
need
 for excess ultimately lead us?
 Umno warned its former deputy president Datuk Seri Anwar Ibrahim to stop name-calling or making false allegations against its leaders, saying today the party knows him better than what he portrays publicly.
Umno secretary-general Datuk Seri Tengku Adnan Tengku Mansor said Anwar's outbursts were unbecoming and immature, referring to reports that the opposition leader had called Umno president Datuk Seri Najib Razak "pandikutti", the Tamil term for piglet.
"I also wonder why he had to use the word 'pandikutti'. I do not understand why he uses such words. He must look himself in the mirror first before he starts calling people names.
"He is actually the 'pandikutti', not my prime minister. I am very upset with such statement. I hope that they will be more civilised. They have been [name-calling at] all the people that have opposed them," he told a press conference here.
Tengku Adnan said the PKR de facto chief was just covering up his own failures by resorting to name-calling, adding Anwar should instead focus on real issues rather than making political rhetoric.
"You fight us, you fight us on issues; don't fight us with all these sort of rubbish. We can also fight with all this type of rubbish, we know you better than you know us.
"Well, there is no point asking an apology from a mad man. If he is mad then let him become mad. We can do the same thing with him but we are matured people and not mad like him," he said.
Anwar has also recently called Umno leaders alcoholics and philanderers, saying that he has been the party's deputy president and was well aware of the reputation of its leaders.
"They want to talk about Islam but there are not certain yet of performing their prayers. Ask them to stop drinking (alcohol) first," he reportedly said.
Anwar was the deputy prime minister and deputy president of Umno until he was sacked in 1998 over allegations of sodomy and corruption, and subsequently sent to jail until 2004.
Kalau UMNO Kalah, yang akan Menang ialah PAS, bukan DAP.
Posted: 09 May 2011 07:22 AM PDT
Sedarkah kita ditipu UMNO? Ke hulu ke hilir UMNO menjaja kononnya Melayu dalam bahaya kerana UMNO sudah lemah. Maka, bahayanya adalah DAP akan berkuasa dan Melayu akan hilang segala-galanya.
Sedarkah UMNO bahawa 90% kerusi mereka di Semenanjung ditandingi oleh PAS? Apabila UMNO kalah, yang menang adalah PAS, bukan DAP. Malahan seluruh MAlaysia sepanjang sejarah pilihanraya Malaysia, kita boleh bilang dengan jari kerusi UMNO yang ditandingi DAP.
Dengan kata lain, kalau UMNO kalah tersepuk menyembah bumi, yang akan bangun di atas debu UMNO itu adalah PAS. Hak orang Melayu dan Islam tetap terjamin dengan PAS berkuasa.
Orang Melayu tidak perlu takut untuk berubah kerana hak mereka lebih terjamin di bawah PAS berbanding UMNO.
Nak harap apa dengan UMNO? Agama sendiri mereka gadai. Cuti hari Jumaat pun mereka gadai tukar pada Hari Ahad.
Tulang Besi
Praise The Lord! Malaysia Is Now a 'Christian State'
Posted: 09 May 2011 07:18 AM PDT
Pictures contributed courtesy of Joe Fernandez
By

Admin



Now,

The Scribe

knows why Utusan Malaysia and Big Dog are convinced that Christianity will replace Islam as the Official Religion of Malaysia as seen in the photographs taken at Westminster Cathedral during the Royal Wedding of Prince William and Kate Middleton where the Malaysian King, Sultan Mizan and his Queen are seen here in Church. After all, as the Malaysian King is supposed to be the Head of Islam in Malaysia, maybe Utusan Malaysia and Big Dog thought that the King and Queen had 'Murtad' (become apostates) by being present in Church.

Well, Jakim, IKIM, Pembela, Perkasa, Umno, Harussani Zakaria, Mohamed Aziz (Sri Gading), Tajuddin (Pasir Salak), Ridhuan Tee Abdullah what are you all waiting for?
Feedjit Live Blog Stats
Adakah Kerajaan Serius Menentang Inflasi?
Posted: 09 May 2011 07:17 AM PDT
Kerajaan seluruh dunia berusaha untuk menentang kenaikan harga barangan untuk mengelakan peningkatan inflasi, Malaysia pula umum barang naik setiap hari? Harus diingatkan Ringgit Malaysia telah meningkat berbanding US Dollar, maka barangan import seharusnya menjadi lebih murah? Tapi ia tidak berlaku... Minyak dunia juga turun ke tahap kurang daripada USD$100.00, tapi mengapa harga di Malaysia naik?



The Malaysian Insider



Sugar price up 20 sen tomorrow

KUALA LUMPUR, May 9 — The price of sugar will be raised by 20 sen to RM2.30 effective at midnight.

This follows a previous increase in December last year, which saw the price being raised by a similar amount.

The increase is part of the government's concerted subsidy cuts first announced on July 16 last year, when prices went up by five sen per litre for petrol and diesel, 10 sen per kg for LPG and 20 sen per kg for sugar.

It also comes after the price of RON97 petrol was increased by 20 sen last week. RON97 is, however, not subsidised and its price determined by a managed float.

Last week, the United Nations released a survey projecting a moderate slide in economic growth for Malaysia this year due to rising food and fuel prices, which economists predicted would be further hampered by the government's lack of political will for reforms.



http://www.themalaysianinsider.com/malaysia/article/sugar-price-up-20-sen-tomorrow/



[ADS] Terima Email Dan Dapatkan $$$ Setiap Kali Membacanya !!!
[ADS] Malaysia Online Contest, Promotion & Earning Blog!!!



Blogger Bigdog Rupanya Pemuja Dr Mahathir
Posted: 09 May 2011 07:01 AM PDT
Malaysia digegarkan oleh "pendedahan" seorang blogger bernama "Bigdog" kononnya ada konspirasi mahu menukar agama rasmi Malaysia dari Islam kepada Kristian. Gambar di bawah Tulang Besi dapat dari Facebook. Rupanya, beliau ini pemuja Dr Mahathir Mohammad Iskandar Kutty.
Tak heranlah kita. Tokoh pujaan dia kaki menipu. Dia pun apa kurangnya. Pendek kata kalau dah masuk geng Mahathir, memang konfirm penipu.
Adapun, kalau nak marahkan usaha kristianisasi, maka mulakan marah kamu kepada Muhyiddin Yaasin. Ini kerana sewaktu Muhyiddin menjadi MB Johor, beliau telah menukar hari cuti umum dari hari Jumaat kepada hari Ahad.
Is Ramli Din Fit To Lead Penang Free School ???
Posted: 09 May 2011 06:57 AM PDT
By Ex-PFS Student (Class of Form 5, 2010)

I'm an ex-student recently...just graduated from form 5 at 2010... I have nothing much to say about the caning of this form 6 girls but i certainly have something to say about what's happening inside the school from my 5 years experience with our 'dearest' principal... i agree with a post stating that actually the cluster school title isn't ramli's work as from what i observed in the year 2006, he had done particularly nothing to improve the school as he was still new to that school....The cluster school title was awarded to pfs the following year and he was proud of it as if he alone had achieved the title without the help of the teachers and students(dated before 2006).

After that, i think what most human will commit this error if they aren't that careful; taking things for granted... Yes, i can confirm that the school's standard is indeed decreasing but nothing is in fact done to correct it. The project carried out by our 'lovely' principal including chopping down at least three of 10 years and above trees at the pond area and the teachers' parking area...goverment of Penang, mark my words.

I'm understood that every cluster school receive RM 1,000,000 or more if i'm not mistaken( please correct me if i'm wrong), but he rather use those funds to buy instruments for the school band costing RM 100,000 over when he had the option of accepting the sponsor from a Datuk living nearby to PFS. Instead he refused the offer...after spending on this stuff and beautifying project, what's left??? I can say almost nothing...NOTHING!!! Not a word is said about improving the school's academic and co-curriculum.. For example, he only focus on the student bodies or clubs which can bring honour to the school, or in other word, so that he got face when his so-called puppets win. aren't PFS-borned student supposed to be an all rounder when it comes to sports? For example, the basketball court. In the past, the school used quite a large amount of fund to build the court so that PFS students can excel in basketball. But the condition of the court now is an eyesore.

The members had apply for funds from the school to repair the court but instead getting a reply from ramli, saying that you win a msspp national level for me, i repair for you...WTF is this wei??? Regarding the teachers, when i visit the school recently, most of the teachers aren't in the class even although the PNP is going on... ramli, i want to tell you this, stop living in your fantasies and come back to reality. If you feel that you're The Alexander the Great, than i can tell you, you're just a lousy scum who thinks highly of himself, as what people would say, SYOK SENDIRI. Please, if you wanna build you're so-called great empire here, find somewhere else.

Don't make PFS as your breeding ground and manifesto place for UMNO. And where have you been during school hours? i'm finding for you for at least 4 hours during friday but you seems to be MIA every friday. You ask discipline teachers to catch those playing truants but you yourself MIA. Should i call the police to escort you from your home to the school??? Lead by example man, you don't demand respect, you EARN it... Please, LEAD BY EXAMPLE!!! Regarding your english speaking, I-CAN-SAY-THAT-YOU-BETTER-GO-BACK-TO-PRIMARY-SCHOOL-TO-LEARN-IT-ALL-OVER-AGAIN... even primary school students speaks better english than you do...shame on you!!! PFS loyalist
Feedjit Live Blog Stats
Putrajaya Permitting Utusan Provocation, Says Bar Council - By Debra Chong.
Posted: 09 May 2011 05:58 AM PDT
Malaysian Bar president Lim Chee Wee accused Putrajaya today of giving free rein to Utusan Malaysia to publish and promote what he called lies dressed up as news reports and continuing to stir up religious fear and unrest.
The lawyer joined a growing choir in urging the authorities to get their priorities in order and immediately investigate reporters and editors in the Umno-owned daily for repeatedly pushing provocative religious rhetoric rather than hauling up Christian leaders over unproven claims.
The Christian Federation of Malaysia (CFM), which represents over 90 per cent of churches nationwide, have also demanded Prime Minister Datuk Seri Najib Razak act immediately against Utusan for false reporting and spreading dangerous lies.
"Instead of questioning Utusan Malaysia's journalistic conduct and ethics, the immediate responses from the ministers in charge of home affairs and communications were to order investigations into the alleged incidents themselves," Lim said in a statement.
"In this way, the authorities are gullibly assisting those who seek to play up lies and falsehoods in order to artificially create religious conflict," he added.
Because of that, Lim said, the authorities have shown themselves to be biased in favour of irresponsible parties and allowed them to get away with "wantonly [instilling] fear and religious disharmony in the country".
He slammed the ruling Barisan Nasional (BN) federal government and its agencies for making a mockery of the basic principle of justice — innocent until proven guilty — which he said "is clearly a dangerous erosion of the fundamental liberties enshrined in our Federal Constitution, and must be stopped".
Lim said that any independent observer would conclude that "Utusan Malaysia is beyond the reach of the law".
"The Malaysian Bar is concerned that no action has been taken against Utusan Malaysia although it has persistently published intemperate and wild accusations, written in inflammatory language, which threaten Malaysia's social fabric," he said.
"Utusan Malaysia continues to act with impunity, and thus appears to enjoy a status that is above the law," he added.
The Malay daily carried a front-page article on Saturday claiming the DAP was conspiring with Christian leaders to take over Putrajaya and abolish Islam as the country's official religion.
The report, based entirely on blog postings by several pro-Umno bloggers, charged the DAP with sedition for allegedly trying to change the country's laws to allow a Christian prime minister, pointing to a grainy photograph showing what they described as a secret pact between the opposition party and pastors at a hotel in Penang last Wednesday.
Courtesy of The Malaysian Insider

What's Wrong With Christian PM, Asks BN Minister - By Debra Chong.
Posted: 09 May 2011 05:54 AM PDT
Barisan Nasional (BN) Cabinet member Tan Sri Bernard Dompok said today there was nothing wrong with a Christian prime minister, pointing out the country's highest law has never made race or religion a criteria.
The plantation, industries and commodities minister is the first member of the Najib administration to point out that the idea of having a non-Muslim and non-Malay as prime minister was not against the Constitution.
The president of the United Pasokmomogun Kadazan Dusun Murut Organisation (Upko), a component party in the ruling Barisan Nasional (BN), said the Federal Constitution "does not stipulate the religious affiliation of the prime minister".
He added that the law clearly stated the only qualification to be PM was the latter's ability to command the confidence of the majority of the Members of Parliament.
"If an Iban, a Bidayuh, a Kadazandusun, Murut, Kelabit, a Chinese or Indian Malaysian can satisfy the provision of Article 43 of the Constitution, he can be the prime minister of the country," Dompok stressed in a statement.
"As for the question of a Christian prime minister, what is wrong with that, although I do not see this happening in Malaysia," he said.
The 61-year old Sabahan waded into the ongoing controversy first raised by Utusan Malaysia in its report of a presumed secret plot to install a Christian as prime minister, which the Umno-owned paper claimed is unconstitutional.
Dompok said the position of Islam is enshrined in the Constitution and has been accepted without question by all Malaysians of every religious belief.
The Malay daily carried a front-page article on Saturday claiming the DAP was conspiring with Christian leaders to take over Putrajaya and abolish Islam as the country's official religion.
The report, based entirely on blog postings by several pro-Umno bloggers, charged the DAP with sedition for allegedly trying to change the country's laws to allow a Christian prime minister, pointing to a grainy photograph showing what they described as a secret pact between the opposition party and pastors at a hotel in Penang on Wednesday.
Today, Dompok slammed the paper for publishing such reports without checking for facts and observed it was promoting an unhealthy trend.
"How can a national newspaper not only print but sensationalise something written by a blogger? It is the height of irresponsibility," he said.
He added that Christian churches have been "a responsible group even at the worst of times".
Courtesy of The Malaysian Insider
UMNO mesti diperbetulkan dulu sebelum pilihanraya - Dr Mahathir jemu dengan sikap pemimpin-pemimpin UMNO
Posted: 09 May 2011 05:47 AM PDT
Saya bersetuju dengan kenyataan Dr Mahathir yang isu agama dan tuntutan-tuntutan yang datang dari semua pihak itu adalah kerana kerajaan Persekutuan yang lemah. Kalau kerajaan Persekutuan kita kuat, tidak akan timbul isu-isu yang tidak munasabah seperti yang kita dengar sekarang. Kerajaan yang lemah merupakan 'breeding ground' yang sangat subur untuk elemen-elemen buruk wujud dan amat mudah bagi mereka yang opportunis untuk mengambil kesempatan memainkan isu-isu yang merbahaya.
Dr Mahathir berkata dia sudah jemu dengan pemimpin UMNO yang hanya mementingkan kekayaan, APs serta memperjuangkan untuk anak-anak dan menantu semata-mata. Selain dari itu pemimpin-pemimpin sekarang hanya mementingkan gelaran dan pangkat. Sebab-sebab ini lah yang mendorong ahli-ahli UMNO sendiri mengundi parti pembangkang di dalam pilihanraya yang lalu. Dalam pilihanraya yang lalu lebih dari 1.5 juta ahli UMNO mengundi parti pembangkang.
Masalahnya ahli-ahli UMNO tidak ada lagi kesetiaan kepada parti mereka semata-mata kerana tidak dapat kehendak hati. Dr Mahathir telah bercakap benar yang ahli-ahi UMNO tidak mempunyai sifat juang yang tinggi dan memilih untuk memberi laluan kepada pembangkang. Saya yakin apa yang dikatakan oleh Dr Mahathir itu benar kerana pengalaman beliau sendiri.
Dr Mahathir sendiri kalau kita ingat telah meninggalkan partinya semata-mata kerana marahkan Abdullah Badawi dan menyeru pengundi untuk memilih calun dan bukannya memilih parti. Beliau telah keluar parti pada penghujung tahun 2007 sebelum pilihanraya umum 2008. Beliau mempunyai saham besar di dalam menjatuhkan BN di beberapa buah negeri dalam pilihanraya itu.
Tidak ada siapa yang mengkritik beliau dengan kelakuan yang tidak membawa faedah kepada parti itu kerana beliau adalah Dr Mahathir. Kalau Dr Mahathir buat salah ianya tetap benar. Kalau manusia jembel seperti tuan-tuan dan saya mengkritik parti sendiri dengan niat untuk kebaikan parti itu adalah kerja salah dan wajar dimaki dan dihamun.
Pendeknya saya percaya kepada pandangan Dr Mahathir yang boleh menjahanamkan UMNO itu adalah pemimpin-pemimpin dan ahli-ahlinya sendiri. Dalam perbilangan orang-orang tua dahulu ada disebutkan apa yang dikatakan 'mati bawa najat'. Jika benci dengan seseorang dalam parti itu, biarlah parti itu terkubur pun tak mengapa. Dalam berbilangan yang moden sedikit ianya disebut sebagai' kerana nyamuk seekor dua kelambu dibakar'. Dr Mahathir telah membakar kelambu yang besar kerana marah kepada nyamuk: bukan nyamuk aedes atau nyamuk tiruk, tetapi nyamuk yang dinamakan Abdullah Badawi dan menantunya Khairy.
Kadang-kadang saya yakin dengan kata-kata Dr Mahathir yang 'Melayu mudah lupa'. Ini disebabkan pengalaman beliau sendiri yang selalu lupa dengan apa yang beliau katakan dan yang diperlakukannya sendiri. Beliau selalu mengambil keputusan kerana masalah peribadi dengan seseorang. He did immoral politics for moral reasons.
Tetapi tidak mengapa, sekarang beliau serius nampaknya untuk melihat UMNO kembali berjaya. Tidak seperti dalam pilihanraya yang lalu. Pilihanraya lalu keadaannya berlainan kerana Abdullah Badawi yang dibencinya masih ada. Tetapi dalam pilihanraya sekarang Abdullah sudah tiada dan Dr Mahathir minta kita pilih parti. Dalam pilihanraya yang berikutnya nanti, kita belum lagi tahu samada beliau meminta kita mengundi calun atau parti.
Hendak marah-marah dengan beliau pun tak boleh kerana beliau adalah Dr Mahathir. Mengkritik dasar beliau itu adalah satu dosa besar. Cukup-cukuplah kita membuat dosa kerana mengkritik Dr Mahathir ini. Kalau kita kritik juga alamat kita akan dimaki dan di hamun oleh 'foot soldiers' fanatik beliau yang masih ada saki bakinya. Penyokong-penyokong beliau garang-garang. 'Tak selamat hidup jika kita menegur pemimpin mereka ini'
Amal Ahmed Abdul Fatah was left behind, along with her young daughter Safiyah
Posted: 09 May 2011 04:45 AM PDT
 
A man reads a newspaper showing the passport of Amal Ahmed Abdul Fatah,
 Osama bin Laden's fifth wife, who was shot in the leg during the raid
 on bin Laden's compound in Pakistan
The U.S. Navy Seal team that killed Osama bin Laden and removed a bonanza of documents and flash drives may have left behind a vital source of intelligence: bin Laden's wife Amal Ahmed Abdul Fatah. The story of how she found her way back to bin Laden's hideout in Pakistan from Yemen could well have revealed crucial clues as to whether Pakistani authorities had been aware of the al-Qaeda leader's presence in their country. And if U.S. officials had been tracking her at the time, they might have found bin Laden sooner.
The White House says that Amal, 24, was shot in the calf when she charged at the Seals who burst into bin Laden's bedroom, presumably to protect her husband. Bin Laden's body was taken away for burial in the Arabian Sea. But Amal was left behind, along with her young daughter Safiyah, who Pakistani officials say witnessed her father's killing. It is not clear how many of the dozen other children in the compound were bin Laden's. Pakistani officials say bin Laden's wife and daughter are now recovering in a military hospital in Rawalpindi, and they have released Amal's passport photograph.
The photo shows a pale young woman with generous lips. In accordance with Islamic convention, her face is framed by a headscarf and she is wearing no lipstick or makeup. Later Pakistani press reports suggested that bin Laden may have had several other wives staying with him, but his original spouses are believed to be in Syria, Saudi Arabia and Iran, possibly under house arrest.
In 2002, Amal reportedly gave an interview to a Saudi woman's magazine, Al Majalla, in which she explained how, after the 9/11 attacks, she made her way out of Afghanistan back to Yemen with assistance from Pakistani officials.
Bin Laden's widow told her Saudi interviewer at the time, "When the U.S. bombing of Afghanistan started, we moved to a mountainous area with some children and lived in one of the caves for two months until one of his sons came with a group of tribesmen and took us with them. I did not know that we were going to Pakistan until they handed us over to the Pakistani government."
Parts of that account were confirmed to TIME in a telephone interview with an Arab woman who prefers not to be identified but who knew bin Laden personally in Afghanistan and whose family formed part of al-Qaeda's inner circle. After 9/11, al-Qaeda's leadership decided to evacuate their families. "All the families had to leave Afghanistan swiftly," the Arab woman said. "They didn't want their women and children captured." However, one of bin Laden's former aides in Yemen insists that Amal never reached home.
(See a photo album of the bin Laden family.)
After bin Laden's young bride — Amal was then 19 — was turned over to the Pakistani authorities, she and her daughter Safiyah were released and allowed to fly home to Ibb, a town not far from Sana'a, Yemen's capital, where her father worked as a minor civil servant.
But bin Laden somehow arranged for Amal to rejoin him and his kids in Pakistan. In her magazine interview, she was asked if she would return to her fugitive husband. Her enigmatic reply: "Let us see what happens." Pakistani press quoted officials as saying that Amal claimed to have been living with bin Laden in the Abbottabad safe house for five years.
(See photos of Navy Seals in action.)
With the benefit of hindsight, it seems that U.S. counterterrorism experts spent years trying to decipher the name and the whereabouts of bin Laden's elusive courier, when keeping tabs on his comely young wife might have led them to him sooner.
Then there's the question of whether Pakistani authorities had been aware that bin Laden's wife had returned to their country. Robert Grenier, a former director of the CIA's Counterterrorism Center and a security expert, says it's not impossible to imagine that the Pakistanis could have let Amal leave the country and failed to detect her return. "The Pakistanis would want to get her back home," Grenier tells TIME. "There are cultural taboos that come up with women. They certainly wouldn't facilitate her interrogation by foreigners."
(See pictures of the battle against the Taliban.)
So far, Pakistan is refusing to let U.S. officials anywhere near Amal, now under guard in a hospital. Chances are, that won't change — cultural taboos aside, she may know too many uncomfortable truths. Pakistani army chief General Ashfaq Kayani said Thursday, May 5, that Pakistan is ordering all but the "minimum essential" American personnel to leave the country, a sign that the tense relations between Pakistan and the U.S. have worsened as a result of the Abbottabad raid.
Pakistan's security establishment has long been accused of playing a double game: taking billions in U.S. aid while secretly backing select jihadi militants in Afghanistan and in Pakistan's tribal region. Even al-Qaeda types were expected to play ball. Says the Arab woman formerly connected to al-Qaeda: "There was an understanding with the Pakistani army. We would get a tip-off that the army planned to raid one of our houses in the tribal area. We would flee but leave some 'evidence' behind so that the army could show to the Americans that we'd been there."
CIA Director Leon Panetta said this week that "either [the Pakistanis] were involved or incompetent. Neither is a good place to be." But Grenier suggests a more complex scenario: "I'm not giving an alibi for the Pakistanis, but it's virtually inconceivable that Osama and those close to him would have voluntarily allowed their presence to be known by Pakistani officials, especially given the large number of his followers captured by Pakistan. We don't trust the Pakistanis. Why should he?" On the other hand, he adds, "If his whereabouts were discovered by the Pakistani officials, I can envision them saying, 'He's keeping a low profile, and if we turn him over to the Americans, it will create a real firestorm for us.' "
(Read more about the CIA's rare public victory.)
Amal may be said to have leaped to her husband's defense during the Seal raid, but her acquaintance interviewed by TIME remembers her as being shy and meek when she was first brought to Kandahar in 2000 and was staying with one of bin Laden's other wives. "She was new. She was out of place. The sheik's other wives were much older than she was. So were many of his sons," the source claims.
Amal became bin Laden's fifth wife. His first, Saada, never got over the fact that the billionaire's son she married preferred a simple hut in Afghanistan to a palace back home. In 2000, bin Laden sent a trusted Yemeni aide, Abual Fida, on the hunt for a new bride. As Fida later told an interviewer, bin Laden wanted his new wife to be "religious, generous, well brought up, quiet, calm and young enough not to feel jealous of the sheik's other wives."
Despite the huge age gap between Amal and bin Laden, her family considered it an honor to marry off their daughter to him. The al-Qaeda chief reportedly paid $5,000 in jewelry and clothes for his teenage bride, who was then brought to Afghanistan to marry the grizzled warrior — already on the U.S. most-wanted list for his role in the 1998 bombings of U.S. embassies in Kenya and Tanzania. "To me, it's astonishing that she came back to join him [in Pakistan]," says the source with former ties to al-Qaeda. "None of the other fighters brought back their wives." But did the Pakistani authorities know that she had returned from Yemen? With bin Laden's wife now in Pakistani custody, the White House won't find out anytime soon
Utusan Melayu Dishonestly Rabble Rousing Tensions Against Christians
Posted: 09 May 2011 02:28 AM PDT
Hey, it's Spew-tusan we're talking about. Of course they're gonna be spreading dissent and hysteria without an ounce of proof, ethics and regard for national harmony (or shame for that matter).
If it were anyone else… Immediate ISA!
But as we already know, Spewtusan enjoys a blatant double standard when it comes to sedition.
Via Lim Kit Siang's blog, from Malaysian Insider:
Christian leaders want PM to act against Utusan

GEORGE TOWN, May 9 — The Christian Federation of Malaysia (CFM) said today it is "aggrieved" that Utusan Malaysia has been allowed to publish and spread what it called "dangerous lies" that have stirred religious unrest, and wants the prime minister to take immediate action against the Umno-owned paper.

In a joint statement with Penang Chief Minister Lim Guan Eng, the Christian umbrella body, representing over 90 per cent of churches in the country, said they were concerned that the Malay-language daily has been "spreading dangerous lies that make Christians the object of hate and incite hatred against Christians that may lead to undesirable consequences".

"We sincerely and strongly urge the prime minister and the home minister to take action against Utusan Malaysia for printing and spreading such dangerous lies that have disturbed the multi-religious harmony of society, created fear and uneasiness amongst Malaysians, especially Christians," it said.

The CFM, which counts the Roman Catholic Church, the Council of Churches of Malaysia (CCM) and the National Evangelical Christian Fellowship of Malaysia (NECF) in its membership, said Christian pastors and churches have always prayed for the nation's peace, unity and harmony among all races as well as a leadership that is honest and just.

Lim, who is also DAP secretary-general, also denied that he and his party had asked the clerics to pray for divine intervention or to form a Christian state and have a Christian become prime minister.

Lim said as chief minister he will continue to meet with Christian leaders, bishops or pastors just as he has been meeting with Muslim clerics, Buddhist or Hindu monks.

Utusan carried a front-page article on Saturday claiming the DAP was conspiring with Christian leaders to take over Putrajaya and abolish Islam as the country's official religion.

The report, based on blog postings by several pro-Umno bloggers, had charged the DAP with sedition for allegedly trying to change the country's laws to allow a Christian prime minister, pointing to a grainy photograph showing what they described as a secret pact between the opposition party and pastors at a hotel in Penang on Wednesday.

The NECF, together with partners Global Day of Prayer, Marketplace Penang and Penang Pastors Fellowship, said the claims against their community were lies, and has refuted the bloggers' allegations.

Similarly, DAP leaders have denied the report and have accused Utusan of lying and have lodged police reports over the matter.

But the newspaper has continued pushing its unsubstantiated racial and religious rhetoric despite the explanations.

"Now there are attempts by some quarters to anger the majority of this country… the suggestion for Christianity to be made an official religion of the country as well as a Christian prime minister from that religious group cannot be accepted," Utusan said in an editorial today.

The editorial insisted that Islam is the official religion of the country under Article 3(1) of the Federal Constitution, and that other races had no choice but to accept this as a fact.

"For over 50 years since our country achieved its independence, what is in our minds is that Islam is the official religion of Malaysia… this cannot be changed without amendments on the parliamentary level and sanctioned by the Conference of Rulers. We believe this is unlikely to happen," the editorial said.

But Article 3(1) of the Federal Constitution only states that "Islam is the religion of the Federation; but other religions may be practised in peace and harmony in any part of the Federation."

Likewise, Article 43(2)(a) of the constitution states "the Yang di-Pertuan Agong shall appoint as Perdana Menteri (Prime Minister) to preside over the Cabinet a member of the House of Representatives who in his judgment is likely to command the confidence of the majority of that House".
Utusan Malaysia and Big Dog will never see the inside of an ISA jail!
Posted: 09 May 2011 04:16 AM PDT
As long as BN an UMNO is in power lah!
Blogger Zakhir Mohamed, who caused a controversy with his allegation of a conspiracy by Christian leaders to turn the official religion of the federation from Islam to Christianity, still dares to blog on these lies and insists that the authorities must investigate the purported plot.
In a
blog
post yesterday, Zakhir (
right
) said the matter must be investigated thoroughly as it may lead to a surge in Malay and Muslim anger.
"Time has come that such talk about this possibly subversive (Christian) movement, that can threaten national security when the majority of Malay-Muslims rise in anger, is investigated thoroughly.
"If it is true, then it should be dealt with by taking appropriate action," said Zakhir, who is more popularly known as Big Dog.
The posting was uploaded just as vehement denials - as well as
police reports
and
counter-reports
- came forth from
bishops
and other Christian and non-Christian
leaders
who deny that such a plot exists.
The controversy erupted when Malay-language daily
Utusan Malaysia
took the cue from Zakhir and another pro-Umno blogger's postings, and headlined the purported conspiracy on May 7 alleging that DAP leaders were in cahoots with Christian leaders to subvert the position of Islam as the official religion of the federation.
In his blog posting carried a day earlier on May 6, Zakhir claimed that as many as 35 priests had taken an oath to work towards making Christianity the official religion and the installation of a Christian as the country's prime minister.
Another blogger
Marahku
, in a post with a screaming title
'Agong under threat? The DAP wants to make Christianity the official religion of Malaysia?'
lambasted the party for trying to amend the federal constitution to allow a Christian to be PM.
The organisers of the said meeting, were the National Evangelical Christian Fellowship, together with partners Global Day of Prayer, Marketplace Penang and Penang Pastors Fellowship.
According the the DAP rep (Jeff Ooi) who was there "The seminar was to look into ways and the contribution among Christians towards the eradication of corruption and abuses in the country," he added.
He also mention that he was not the organiser (of the seminar). I'm a Buddhist and I do not think I have influence over the pastors to dictate to them what to do," he said.

The organizers said the so-called special convention was an 'Unashamedly Ethical Marketplace' seminar organised to discuss and address the issue of bribery and corruption and the Christians' contribution in addressing such issues.

"It has nothing to do with political succession," they explained.
According to the organisers, 'Uashamedly Ethical' is a movement to get Christians to make a commitment to say 'no' to corruption.
Kuala Lumpur Archbisop Murphy Pakiam yesterday described the report as "irresponsible, baseless and provocative", and demanded tha
t action be taken against those quarters that he said seek to threaten Malaysia's harmonious, multi-cultural and multi-religious make-up.
However we all know that this will not happen! Utusan Malaysia and Big Dog and his other bloggers will not see the inside of a prison. Why?
Utusan Malaysia is owned by UMNO! and UMNO controls the police, courts and etc!
It is their strategy to divide and conquer!
I hope all Malaysian will not fall to such stupid strategy of BN!

More prove that UMNO is backing this attack is in the statement of their leaders!
Information, Culture and Communication Minister Rais Yatim (left) has warned errant parties not to trifle with the special position of Islam and Home Minister Hishammuddin Hussein is quoted as saying that he viewed the "Christian agenda" as serious.
Even Najib's faliure to condemn Utusan Malaysia is disappointing and shows that either He can't control his own newspaper or he is part of this attacked!
But what does the real Expert sa
Renowned constitutional expert
Abdul Aziz Bari has dismissed Utusan Malaysia's article on a supposed conspiracy to make Christianity Malaysia's official religion as "ridiculous".
"Constitutionally it is just illogical. It cannot happen, just impossible. Even if Pakatan controlled hundred percent of the Dewan Rakyat.
"Remember that the Senate which has similar powers to the lower house when it comes to constitutional amendments, is not under their control as some of the senators belong to Umno-BN."
He argued that technically the upper house can block the amendment passed by the Dewan Rakyat.
Abdul Aziz (left) contended that the provisions on the subject matters - monarchy, Islam and the Malays - are simply beyond the ordinary political process.
"Under the constitution the Conference of Rulers have the veto power on these matters. Even if Parliament - which means the two houses - pass the amendment it can only take effect if the Rulers agree.
"That is why it is almost impossible to abolish the position of the rulers and Islam."
"In short, actions - both civil and criminal - may be taken against Utusan. There are provisions in the Sedition Act 1948, Printing Presses Act 1984 (publishing false news) and even the Penal Code for the purpose," pointed out the professor.
Sadly this will not happen based on pass experience!
The Penang CM has related the many incidents where Utusan had featured reports of him supposedly challenging the position of Islam.
He reminded journalists on the controversy where he was falsely accused of butchering a cow's head on Hari Raya Qurban - a ritual reserved only for Muslims.

Lim also recalled the time when mosques were reportedly using his name instead of the Agong's - a controversy which he vehemently denied and had since mysteriously died down.

He accused Utusan of continuing to report that the DAP-led Penang government has been disallowing the Prophet Mohammad's birthday procession (Malidur Rasul), when it has been celebrated with greater pomp since it took power in 2008.
"One day they will accuse me of not being a Malaysian, that I was born outside the country... just like how some have accused (US President Barack) Obama," he quipped.

"They had even accused me of wanting to replace the Agong. How can I ever want to be the Agong... they've never apologised to me for all their lies," said Lim.

THIS COMING ELECTION! REMEMBER! VOTE BN OUT IF YOU WANT UTUSAN OUT! BECAUSE UTUSAN IS OWN BY UMNO!!!
For more good reading see here!
GREAT MOTHER ANN DUNHAM'S SON DID BECOME PRESIDENT SHE DIED IN 1995 BEFORE SEEING HER SON ACHIEVE HIS FULL GREATNESS
Posted: 09 May 2011 04:12 AM PDT

What are the world's best and worst places to be a mother? The 12th annual Mothers' Index analyzes health, education and economic conditions for women and children in 164 countries.
Norway ranks #1 this year and Afghanistan ranks last. The United States comes in at #31 among the 43 developed countries ranked. 
See the FAQs
 below to find out why.
Also find below the full rankings and features illustrating the risks mothers and children face globally and the U.S. role in reducing preventable deaths.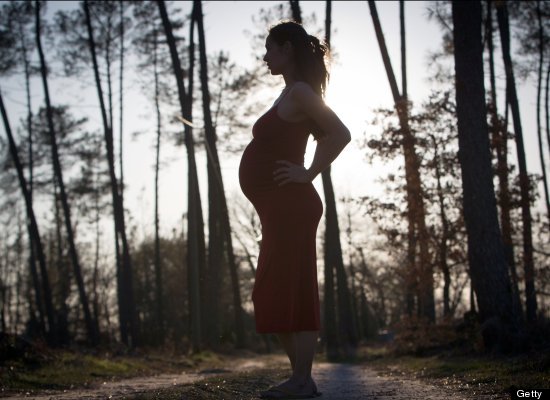 For any single divorced mother hoping that her child will succeed despite the drawbacks of having to carve out a career while organizing grocery shopping, school work, penny pinching and getting enough sleep to combat exhaustion, may I present President Barack Obama as the poster boy for possibility.
After all, Ann Dunham's son did become President.
Sadly, she died in 1995 before seeing her son achieve his full greatness, but on this Mother's Day, it is worth noting her influence on the man who has dazzled the world with his mental calm, stealth-like focus and Herculean endurance to get the job done. Fortunately, we also have Janny Scott's new book, "A Singular Woman: The Untold Story of Barack Obama's Mother" to shed light and insight into what shaped our 44th President.
For a long time, I was mad at Obama for minimizing his mother's influence in his life and for what seemed like the ultimate slap in the face, writing "Dreams From My Father," a book about the man who not only abandoned the family but betrayed his mother.
Consider this: Ann Dunham was a white 17-year-old sheltered girl who had never had a boyfriend when she met Barack Obama Sr. at the University of Hawaii. Within weeks, she became pregnant. When they married, she believed he was separated from his wife in Kenya — a fact that later she learned was a lie. Ouch. Soon after, the couple divorced, and she was left with the responsibility of raising her bi-racial son in a country where nearly 24 states frowned upon mixed race marriages, and later in Indonesia where it was not much easier. But Ann never minded outsider status and embraced adventure.
So why did Obama lionize the absent father instead of the mother who was in the kitchen making breakfast or sending him off to school or to his grandparents to help raise him?
Of course it is a classic script in many divorced families with absent parents. The child — even if he is as gifted as Barack Obama — will naturally mythologize the parent who isn't there. The parent who has to do double duty, who may yell to clean up the room or say she can't afford to fill the fridge, just isn't as glamorous.
Scott says that, in Obama's case at least, there was good reason for this: "Dreams From My Father," she explained, was begun in the aftermath of his 1990 election as the first non-white president of Harvard Law Review. "You have to put the book in context that there was curiosity about this milestone and an agent encouraged an exploration of that part of him," she told me.
Still, from personal experience coaching many parents, it stings when the other parent is discussed in such a warm light considering their lack of day to day involvement. In fact, many parents are bewildered sometimes in how the child will sugarcoat all faults and blindly love. What I try to explain is that some instincts are primal, and since the parent is still part of their biological makeup, the kid must create a myth to manage the loss. Then, later in life, that child will process it more objectively as an adult.
While researching her book, Scott discovered that Obama's mother may have intuitively understood that, and didn't seem to mind being passed over in this way. "Her friends commented on how she had been marginalized or reduced to a minor character but Ann never discussed being bothered by it," said Scott.
Nor did she seem to mind that her mother had become such an important role model in her son's life while she chose to pursue her career.
That ability to accept what is and not dwell on what isn't was a great gift that she gave her son, along with an open-mindedness to explore different viewpoints, the importance of impeccable manners, and an abiding respect for and interest in education. That was a driving force in the Dunham family — and why, as Scott told me, the grandparents were so willing to raise Obama after the age of 10 since his mother felt Barack would have better educational opportunities in the U.S. and she would have more opportunities in Indonesia. Turns out Ann's mother had wished she had pursued her own education before marrying.
There is a story making the rounds about how, when in Indonesia, a friend overheard Barack Obama being taunted for being black and wanted to intervene. "No, he's okay," his mother said. " He's used to it." Some would say that's a callous response for a mother to have. But as Scott revealed, "In Java, there is a culture of teasing, used in part to make children strong. If a child allows it to get to them, they have lost. Ignoring it shows inner strength." What great training for his future life in politics.
However, despite the many gifts his mother gave him, Barack Obama did yearn for familial stability and building roots in one place vs. being a nomad. I think it was a great deal of the appeal in marrying Michele Obama: he chose an independent thinker just like his mother and maternal grandmother.
Like many of us this weekend, Obama is likely to be reflecting and toasting the spirit of his mother and paying tribute to her as all of us do with deceased parents.
Nine years after "Dreams From My Father" was written, Obama ruefully did finally write that, in retrospect–since his mother died of cancer that year after its first publication–his focus might have been "less a mediation on the absent parent, more of a celebration of the one who was the single constant in my life." But have no doubt that her impact is visible. It was his love for her that motivated him to fight many hurdles, including healthcare reform in her memory (she had been worried about coverage because of a pre-existing condition).
As he also wrote, "In my daughters, I see her every day, her joy, her capacity for wonder. She was the kindest most generous spirit I have ever known and that what is the best in me I owe to her."
Of course, mothers do like hearing this from their kids when they are alive, and nor is it a rule that it should be just on Mother's Day.
This posting includes an audio/video/photo media file: Download Now