---
KATE MIDDLETON IS ALLEGEDLY A 'STUCK UP COW'
Posted: 23 May 2011 11:21 AM PDT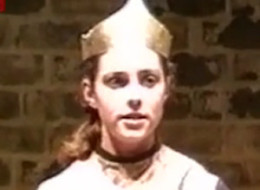 THE LINGERIE LOOK, WHICH GRABBED PRINCE WILLIAM'S ATTENTION… KATE HIT THE CATWALK OF THE ST. ANDREWS UNIVERSITY FASHION SHOW IN 2005, WEARING A SHEER NIGHTIE OVER A BLACK BANDEAU AND PANTY SET.
A palace gaurd has been taken off the wedding duties on April 29, 2011 because he went on Facebook and made some rude comments about Kate Middleton.
Guardsman Cameron Reilly, 18, called Kate a "posh bitch" on the social networking site.  "Hur and william drove past me on friday n all a got was a sh***y wave while she looked the opposite way from me, stupid stuck up cow am I not good enough for them! posh bitch am totally with u on this 1 who reely gives a f about hur," he wrote, but has since removed the post.
I can't say Kate isn't a bitch because I haven't met her but who the hell taught this guy how to speak? Maybe this is part of that new texting language but it is darn near impossible to understand. I
With the royal wedding on Friday, I have less than 48 hours to fulfill my lifelong marry-a-prince and-become-a-princess dream! It might seem like a lost cause, but I've watched enough Real Housewives to know it's never to late to follow your dreams, and enough Bachelor to know that it takes like, a minute to fall in love. All I need is a plan.
1. Meet Prince William in cute/ unexpected way. (Grocery shopping? Yoga class? Library?) 2. Research to see if Royals shop at supermarkets/ do yoga/ read. 3. If not, research how to get position as royal scullery maid. 4. Contact college profs to get references for scullery maid job application. 5. Upon meeting, captivate Prince with healthy curves that look way cuter than Kate's crazy diet body. 6. Acquire healthy curves. (New boobs?) 7. Start Facebook Kickstarter campaign to raise money for last minute boob job. 8. Once Prince is staring/drooling, dazzle him with knowledge of fancy teas. 9. Research fancy teas, come up with good Darjeeling joke. 10. Spend glorious day wandering the streets of London, feeding each other crumpets. 11. Practice sexy crumpet-eating. 12. Almost kiss in front of Big Ben, but get stopped by loud chime just before our lips meet. 13. Break it off (despite Prince's vehement protests) in order to save his good name. 14. Catch Kate cheating with someone Irish or American. Maybe one of each? 15. Show up at Buckingham Palace to warn Will re: Kate, but immediately decide to leave, saving him pain/embarrassment, BUT on way out stop to save Queen from tripping down stairs, catching her in pillow-y new breasts, gaining her favor and causing enough commotion to make Prince run downstairs and see me running out the door (Gate? Drawbridge?), leaving behind a shoe. 16. Run part shoeless (16b. bring extra shoes!) to Big Ben to find Prince, playing Elton John on boom box. 17. Keep detailed notes (blog? tweets?) about all this so can sell rights for tell-all book to be optioned as Lifetime movie, should Will decided to go back to that skinny party piece. 17. In case of amicable break-up, crash get invited to Will and Kate's rescheduled wedding, so I can meet Harry.
Before she became a duchess, Catherine was Prince Charming.
The Sun has dug up
 footage of what appears to be a young Kate Middleton playing the role in a school-version of "Cinderella" circa 1992 — crown, songs and all. There are also a few seconds of Kate and sister Pippa as the narrators in "Joseph and the Amazing Technicolor Dreamcoat." Amazing, indeed.
WATCH
:
WATCH:
Posted by malaysiakitaonline at 
11:12 AM
0 comments

This posting includes an audio/video/photo media file: Download Now
HENRY ALLEN FITZSIMMONS, CHARGED FOR PROMISING COLLEGE SCHOLARSHIPS TO WOMEN IN EXCHANGE FOR SEXY SPANKING
Posted: 23 May 2011 10:29 AM PDT

VIRGINIA BEACH, Va. — Single mothers, former drug addicts and other struggling young women who came to wealthy businessman Henry Allen Fitzsimmons for a chance to climb out of their financial hole knew his help came with a catch. In exchange for an allowance, a place to live and promise of a college education, they agreed to be spanked if they broke his rules.
At least six of the women say his corporal punishment went too far, including one who says he sexually assaulted her, and the 54-year-old Virginia Beach restaurant owner faces felony charges. "These women are victims. They're single moms. They need their bills paid," prosecutor Tom Murphy said at a court hearing Thursday. "It's bizarre, there's no doubt."
Fitzsimmons' attorney claims his slight, white-haired client is the victim, taken advantage of by women half his age who knew what they were getting into and filed charges only after a falling out.
"He's not a danger," Fitzsimmons' attorney, Moody "Sonny" Stallings Jr., told The Associated Press of his jailed client. "Strange, but he's not a danger to anybody."
A judge on Thursday allowed a grand jury to decide whether to indict Fitzsimmons on two felony abduction charges and three felony object sexual penetration charges filed against him. Six other assault and sexual battery charges were dropped because prosecutors acknowledged the women had agreed to the spankings.
For months, Fitzsimmons gave each of the women $200 weekly, promised to pay for their college tuition, treated them to lavish nights on the town and even bought one a car as part of his so-called Spencer Scholarship Plan. They were spanked if they violated rules, such as failing to call Fitzsimmons or drinking too much alcohol.
Several websites, including one run by Fitzsimmons, tout the Spencer plan and the scholarship program, which provides full tuition, room and board in addition to an allowance for participants as long as they follow the plan.
It is unclear how many women have participated in Fitzsimmons' program. The six who filed the criminal complaints had all been members, but Fitzsimmons' attorney said there have been several others.
The Spencer Plan started in the 1930s as a form of "carefully regulated corporal punishment" between husband and wife. Couples agreed to a list of things the wife needed to change, such as not spending money frivolously. If the rules were broken, the husband punished her by spanking and it was put behind them. It has expanded through the years.
One 21-year-old woman testified Thursday that the day she joined the program in November, Fitzsimmons spanked her and gave her $300. He paid for her to live in an oceanfront suite and gave her a $200 weekly allowance. In return, she was required to walk 20 blocks each day, keep a log of her meals and spending and refrain from drugs. When she didn't, she was spanked.
Fitzsimmons took it further, she said, when on three occasions he sexually assaulted her with a curtain rod, a hairbrush and a horse riding crop. When asked by attorneys why she allowed it to happen, she replied: "I'm not allowed to tell him no."
The Associated Press does not identify those who say they were sexually assaulted.
Another 22-year-old woman said she thought the program was an amazing opportunity. She had only been spanked once before she went to him in January to discuss him paying for her 3-year-old child's birthday party. She said he refused to let her leave until she let him spank her.
She and others said they feared Fitzsimmons, who walks with a limp. They say he made vague threats and convinced them they couldn't make it without him.
"He terrorized my life," one woman said. "He took me away from all my friends and family and convinced me nobody loved me but him."
None of the women filed charges until Fitzsimmons in April accused one of them of stealing money and fired her from his restaurant, the oceanside Envy Bar and Grill, where many of them worked. A week later, six women began filing charges. On Thursday, that former employee's complaint was dropped, along with those of two other women whose only complaints were that they had been spanked.
"Who's the victim here?" Stalling asked in court. "They were taking the money and all of a sudden when the mother gets fired they all run down to the police station and want to file charges."
Fitzsimmons came to Virginia Beach last year from Minnesota, but much of his past is a mystery. He has a master's in business administration, but his much of his attention is spent counseling young women and helping those in need, friends said.
Terry Schantz and his girlfriend are helping run Fitzsimmons' bar since he was arrested in April and denied bond. He said Fitzsimmons was a generous and caring man who would buy groceries for those in need or find the homeless a place to live. He said he can't imagine Fitzsimmons being violent.
Stallings admits the case is strange but says Fitzsimmons is no predator.
"They're trying to say he preys on these women," he said. "These aren't 15-years-olds. These are all adults and they're getting the money from this old guy."
TORNADO LEAVES SCORES DEAD IN US CITY – AMERICAS – AL JAZEERA ENGLISH
Posted: 23 May 2011 10:15 AM PDT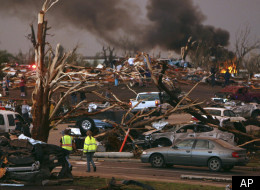 JOPLIN, Mo. — A massive tornado that tore a 6-mile path across southwestern Missouri killed at least 89 people as it slammed into the city of Joplin, ripping into a hospital, crushing cars like soda cans and leaving a forest of splintered tree trunks behind where entire neighborhoods once stood.
Authorities warned that the death toll could climb as search and rescuers continued their work Monday. Their task was likely to be made more miserable as a fresh storm moved into the area. It was not expected to produce new tornadoes, but lightning, high winds and heavy rains were likely to hamper an already delicate door-to-door search. City manager Mark Rohr announced the number of known dead at a pre-dawn news conference outside the wreckage of a hospital that took a direct hit from Sunday's storm. Rohr said the twister cut a path nearly 6 miles long and more than a half-mile wide through the center of town, adding that tornado sirens gave residents about a 20-minute warning before the tornado touched down on the city's west side.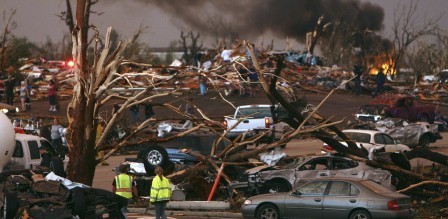 watch on 
Tornado leaves scores dead in US city – Americas – Al Jazeera English
Much of the city's south side was leveled, with churches, schools, businesses and homes reduced to ruins. Fire chief Mitch Randles estimated 25 percent to 30 percent of the city was damaged, and said his own home was among the buildings destroyed as the twister swept through this city of about 50,000 people some 160 miles south of Kansas City.
An unknown number of people were injured in the storm, and officials said patients were scattered to any nearby hospitals that could take them.
Authorities conducted a door-to-door search of the damaged area Monday morning, moving gingerly around downed power lines, jagged debris and a series of gas leaks that caused fires around the city overnight.
Early Monday, Gov. Jay Nixon said fires from gas leaks still burned across the city.
"It's a very, very precarious situation," Nixon told CNN. "It's going to be a stark view as people see dawn rise in Joplin, Missouri."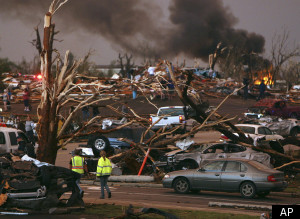 Residents said the damage was breathtaking in scope.
"You see pictures of World War II, the devastation and all that with the bombing. That's really what it looked like," said Kerry Sachetta, the principal of a flattened Joplin High School. "I couldn't even make out the side of the building. It was total devastation in my view. I just couldn't believe what I saw."
The Joplin twister was one of 68 reported tornadoes across seven Midwest states over the weekend, from Oklahoma to Wisconsin, according to the National Weather Service's Storm Prediction Center. One person was killed in Minneapolis. But the devastation in Missouri was the worst of the day, eerily reminiscent of the tornadoes that killed more than 300 people across the South last month.
Sunday's storm in Joplin hit a hospital packed with patients and a commercial area including a Home Depot construction store, numerous smaller businesses and restaurants and a grocery store. Jasper County emergency management director Keith Stammer said an estimated 2,000 buildings were damaged.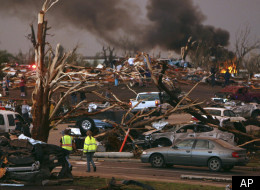 Among the worst-hit locations in Joplin was St. John's Regional Medical Center. The staff had just a few moments' notice to hustle patients into hallways before the storm struck the nine-story building, blowing out hundreds of windows and leaving the facility useless.
In the parking lot, a helicopter lay crushed on its side, its rotors torn apart and windows smashed. Nearby, a pile of cars lay crumpled into a single mass of twisted metal. Matt Sheffer dodged downed power lines, trees and closed streets to make it to his dental office across from the hospital. Rubble littered a flattened lot where a pharmacy, gas station and some doctors' offices once stood.
"My office is totally gone. Probably for two to three blocks, it's just leveled," he said. "The building that my office was in was not flimsy. It was 30 years old and two layers of brick. It was very sturdy and well built."
St. John's patients were evacuated to other hospitals in the region, said Cora Scott, a spokeswoman for the medical center's sister hospital in Springfield.
Early Monday morning, floodlights from a temporary triage facility lit what remained of the hospital that once held as many 367 patients. Police officers could be seen combing the surrounding area for bodies.
Miranda Lewis, a spokeswoman for St. John's, was at home when the tornado sirens began going off. Early Monday, she had no details on any deaths or injuries suffered at the hospital in the tornado strike, although she had seen the damaged building.
"It's like what you see someplace else, honestly," Lewis said. "That's a terrible way to say it, but you don't recognize what's across the street.
"I had seen it on television, but until you're standing right here and see the devastation, you can't believe it."
Michael Spencer, a national Red Cross spokesman who also assisted in the aftermath of a tornado that devastated nearby Pierce City in 2003, was also stunned.
"I've been to about 75 disasters, and I've never seen anything quite like this before," Spencer said. "You don't typically see metal structures and metal frames torn apart, and that's what you see here."
Triage centers and shelters set up around the city quickly filled to capacity. At Memorial Hall, a downtown entertainment venue, nurses and other emergency workers from across the region were treating critically injured patients.
At another makeshift unit at a Lowe's home improvement store, wooden planks served as beds. Outside, ambulances and fire trucks waited for calls. During one stretch after midnight Monday, emergency vehicles were scrambling nearly every two minutes.
Winds from the storm carried debris up to 60 miles away, with medical records, X-rays, insulation and other items falling to the ground in Greene County, said Larry Woods, assistant director of the Springfield-Greene County Office of Emergency Management.
Travel through and around Joplin was difficult, with Interstate 44 shut down and streets clogged with emergency vehicles and the wreckage of buildings.
Emergency management officials rushed heavy equipment to Joplin to help lift debris and clear the way for search and recovery operations. Nixon declared a state of emergency, and President Barack Obama said the Federal Emergency Management Agency was working with state and local agencies.
Jeff Lehr, a reporter for the Joplin Globe, said he was upstairs in his home when the storm hit but was able to make his way to a basement closet.
"There was a loud huffing noise, my windows started popping. I had to get downstairs, glass was flying. I opened a closet and pulled myself into it," he told The Associated Press. "Then you could hear everything go. It tore the roof off my house, everybody's house. I came outside and there was nothing left."
An aching helplessness settled over residents, many of whom could only wander the wreckage bereft and wondering about the fate of loved ones.
Justin Gibson, 30, huddled with three relatives outside the tangled debris field of what remained of a Home Depot. He pointed to a black pickup that had been tossed into the store's ruins and said it belonged to his roommate's brother. "He was last seen here with his two little girls," ages 4 and 5, Gibson said.
"We've been trying to get ahold of him since the tornado happened," Gibson said, adding his own house had been leveled.
"It's just gone. Everything in that neighborhood is gone. The high school, the churches, the grocery store. I can't get ahold of my ex-wife to see how my kids are," he said, referring to his three children, ranging in age from 4 months to 5 years.
"I don't know the extent of this yet," Gibson said, "but I know I'll have friends and family dead."
A tornado that hit north Minneapolis killed one person and injured 29. Authorities imposed an overnight curfew over a 4-square-mile area, including some of the city's poorest neighborhoods, to prevent looting and keep streets clear for emergency crews. Mayor R.T. Rybak said one liquor store was looted right after the tornado hit late Sunday and a few burglaries took place overnight.
In Wisconsin, the mayor of La Crosse declared a state of emergency Sunday after a powerful storm tore roofs from homes and littered streets and lawns with downed trees and debris.
Additional storms were predicted across the southern Plains through Thursday morning.
An advisory from the Storm Prediction Center in Norman, Okla., said warm weather Monday could fuel instability in advance of another weather system. A few tornadoes, some strong, could occur – starting in Oklahoma and southern Kansas in the afternoon and in North Texas in the late afternoon.
___
Associated Press writers Jim Salter in Joplin; Heather Hollingsworth, Dana Fields, Chris Clark and Bill Draper in Kansas City, Mo.; Todd Richmond in La Crosse, Wis.; Chris Williams and Jeff Baenen in Minneapolis; and Kelly Kissel in Little Rock, Ark., contributed to this report.
Radicalism threatening British Muslims in the United Kingdom
Posted: 23 May 2011 10:15 AM PDT
"Wear the headscarf or we will kill you!".
Such is said to be what radicals are threatening British Muslims with nowadays according to Muslims Debate, a portal that discusses Islamic issues and deals with the state of affairs concerning Muslims worldwide.
When I read news like this, I feel sad and frustrated because Islam is not a faith that calls for such harsh manners in implementing the rules and regulations of Ad Deenullah!
In Surah An Nahl, Chapter 16 Verse 125, in the Blessed Qur'an, the Commandment from Allahu Ta'ala is for us Muslims to invite all Mankind to the Way of our Lord ~ Allah Subhanahu Wa Ta'ala - with wisdom and beautiful preaching and to reason with those who are Non Believers in ways that are best and most gracious.

Transliteration
OdAAu ila sabeeli rabbika bilhikmatiwalmawAAithati alhasanati wajadilhumbillatee hiya ahsanu inna rabbaka huwa aAAlamubiman dalla AAan sabeelihi wahuwa aAAlamu bilmuhtadeen
Invite to the way of your Lord with wisdom and good instruction, and argue with them in a way that is best. Indeed, your Lord is most knowing of who has strayed from His way, and He is most knowing of who is [rightly] guided.
Where does it ask of us to kill those who have yet to abide by the decree of Allah Azza Wa Jalla as far as the code of modesty is concerned for both men and women especially if they are ignorant of such rulings from God?
The commandment of Allah the Almighty with regard to our code of modesty @ aurat is clearly revealed in

Surah An Noor Chapter 24 Verse 30

where the commandment is first addressed to those of us believing men:

Transliteration
Qul lilmu/mineena yaghuddoo min absarihumwayahfathoo furoojahum thalika azkalahum inna Allaha khabeerun bima yasnaAAoon
Tell the

believing men

to reduce [some] of their vision and guard their private parts. That is purer for them. Indeed, Allah is Acquainted with what they do.
Allah is ordering us, believing men first to lower our eyes from looking at the exposed areas of modesty of those women who are not our mahrams and to guard our private parts (from the navel to the knee).
Generally, how do we men dress?
We are properly covered as believing men and only those who are ignorants @ jahils will go about wearing shorts exposing themselves to the views of others.
Yet in these Akhirul Zaman, there are many 'wiseguys' who go around wearing shorts way above the knees and I have seen quite a number of Arabs from the Middle East in malls like KLCC, do so nonchalantly and yet have the gall to finger a tasbih whilst doing so here...
Ah! I forgot! 'It's okay in Malaysie.....'
Hehehehehe...
Just where the hell do these guys get that idea is still a mystery to me..:P
Its like Allah can't see them in Kuala Lumpur...
Na'uzubillah!
And then we have the following verse

Chapter 24 Verse 31, Surah An Noor

, addressing the 'believing women' of Islam :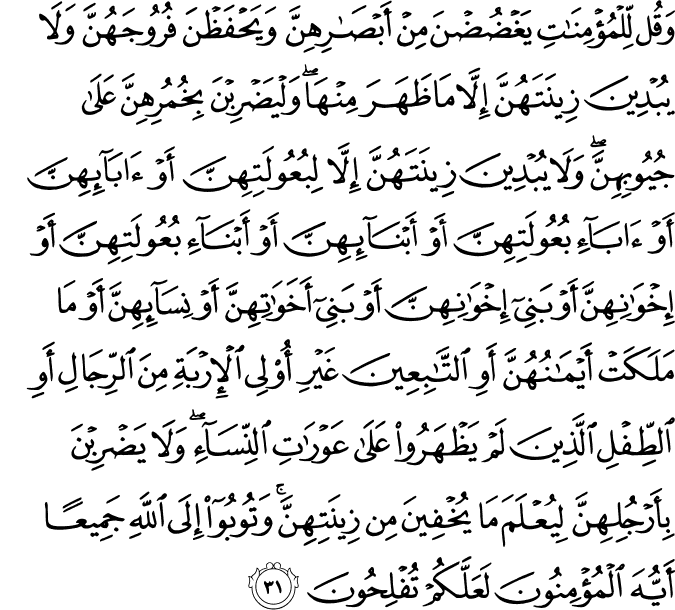 Transliteration
Waqul lilmu/minati yaghdudnamin absarihinna wayahfathnafuroojahunna wala yubdeena zeenatahunna illa mathahara minha walyadribnabikhumurihinna AAala juyoobihinna wala yubdeenazeenatahunna illa libuAAoolatihinna aw aba-ihinnaaw aba-i buAAoolatihinna aw abna-ihinna awabna-i buAAoolatihinna aw ikhwanihinna aw baneeikhwanihinna aw banee akhawatihinna aw nisa-ihinnaaw ma malakat aymanuhunna awi attabiAAeenaghayri olee al-irbati mina arrijali awi attifliallatheena lam yathharoo AAala AAawratiannisa-i wala yadribnabi-arjulihinna liyuAAlama ma yukhfeena min zeenatihinnawatooboo ila Allahi jameeAAan ayyuhaalmu/minoona laAAallakum tuflihoon
And tell the believing women to reduce [some] of their vision and guard their private parts and not expose their adornment except that which [necessarily] appears thereof and

to wrap [a portion of] their headcovers

over their chests

and not expose their adornment except to their husbands,

their fathers, their husbands' fathers, their sons, their husbands' sons, their brothers, their brothers' sons, their sisters' sons, their women, that which their right hands possess, or those male attendants having no physical desire, or children who are not yet aware of the private aspects of women. And let them not stamp their feet to make known what they conceal of their adornment. And turn to Allah in repentance, all of you, O believers, that you might succeed.
This verse exclusively addresses the believing Muslim womenfolk to lower their eyes from looking at the exposed areas of modesty of the men and to cover their hair by lowering their jilbab @ hijab over their chest areas (breasts) and to wear loose clothing that hides the shape of their womanly figures which will naturally attract the attention of observing males.
In

Surah Al Ahzab, Chapter 33 Verse 59

, Allahu Ta'ala commands:

Transliteration
Ya ayyuha annabiyyuqul li-azwajika wabanatika wanisa-ialmu/mineena yudneena AAalayhinna min jalabeebihinna thalikaadna an yuAArafna fala yu/thayna wakanaAllahu ghafooran raheema
O Prophet, tell your wives and your daughters and the women of the believers

to bring down over themselves [part] of their outer garments. That is more suitable that they will be known and not be abused. And ever is Allah Forgiving and Merciful.
Burqa
It doesn't command the women to go around in burqa's as is the social custom of the people of Afghanistan, etc. The above is their Afghan culture. 
Not necessarily made compulsory according to the religious principles of our Islamic faith. 
There's a clear definition as to how our Muslim women are to dress?
The proper hijab is like this:
The hijab doesn't cover the face. 
It's comfortably draped over the Muslimah and is made from fabric that's not too thick nor thin or transparent.
Adequately covers the chest area and yet allows the wearer to be free to use her hands and do whatever she needs to.
The Malaysian Malay ladies form of dressing which is called the Baju Kurung allows the wearer to move about comfortably and still fit the requirements of the Islamic Syaria as per Surah An Noor Chapter 24 Verse 31 and Surah Al Ahzab Chapter 33 Verse 59 above.
Each and every country out there has its own unique dress style and inherited cultures from days of old when people were more conservative yet did not lose out on being dressed in fine clothes.
As a Malaysian Muslim, I have grown up adopting the dress sense of the Malays and we are comfortable with our Baju Melayu and Baju Kurung. Since the advent of the Al Arqam Jamaah, we became familiar with the Hijab and Jubah. 
Both of which are the proper forms of clothing that is in line with the dictates of Islamic codes of modesty.
Shown beside is a young Malay lady dressed in proper jubah and sporting a Tudung Labuh, which is the correct form of Hijab that a Muslim woman should wear when she is out in the public view.
There are no hindrances to her needs to move about and she is known as a decent God fearing individual. Alhamdulillah.
Here is an example of a properly dressed Muslim couple. Husband and wife. 
I came across this image in the blog

here

.
This is how we Muslims dress in Malaysia. 
I don't expect British Muslims to go about dressed in our Malaysian ways of dressing but if they do, there's no harm doing so, actually.
To read about the threat said to have been issued by our brothers there in the UK is a bit alarming for in Islam, we are enjoined to advice and share the truth with regard to our faith with kindness, love and compassion.
There's to be no room for any harshness especially when we are dealing with those who have yet to learn and to know as to what is good and what is bad according to Islam.
There's no valid reason to go about threatening to kill someone just because she hasn't been taught about the Islamic manner of dressing?
Advice needs to be the chosen form of Dakwah not threats to kill someone for not wearing the hijab yet.
There are more and more British people embracing Islam today. 
Watch:
Muslims needs more love and care from us. I know that its hard to do so when many ignorants tend to be stubborn and at times even turn to being antagonists towards good intentioned Da'ee's and Da'eeyahs of Allah but we all need to follow the Sunnah of Rasul Sallalahu Alaihi Wassallam or we will end up being slaves to our anger!
I'm sure we don't want that! Eyes turning red and BP going up! Not good. Not good for our health, I tell you. :P
Be like the flowing water. Eventually it will wear out even the hardest of rocks.
THAI PM ANNOUNCES DATE FOR GENERAL ELECTION THE PM SETS JULY 3 FOR THE CRUCIAL POLLS AFTER KING BHUMIBOL ADULYADEJ APPROVED THE DISSOLUTION DECREE.
Posted: 23 May 2011 09:27 AM PDT
Red Shirts staged the first major demonstration since the military crackdown on protests in May [Reuters]
Thai anti-government protesters have defied an ongoing state of emergency to stage a major demonstration in central Bangkok to mark the anniversary of the 2006 military coup.
Thousands of so-called Red Shirts massed in the capital city on Sunday, the first such gathering since their street protests earlier this year were ended by a deadly military crackdown.
Thaksin Shinawatra, the former Thai prime minister, supported by the red shirt protesters, was toppled in the September 2006 coup.
The protesters gathered at the Ratchaprasong intersection, an upmarket shopping district they had occupied earlier this year, and paid tribute to those who died during the May crackdown.
Police said about 6,000 red shirts gathered in the city's commercial centre, closely monitored by hundreds of security forces.
"This showed that a large number of red shirt people, despite the emergency decree being in effect, are still passionate and want to express their feelings," said Sombat Boonngamanong, a protest organiser.
"We have learned our lessons and we must bring ourselves out of this shadow," said Sombat, referring to the violence that marred the earlier protests.
Violent protests
Anti-government protests earlier this year demanding that Abhisit Vejjajiva, the Thai prime minister, call for early elections escalated into violence that paralysed Bangkok turning the capital into a virtual war zone.
More than 90 people were killed with another 1,400 mostly demonstrators wounded in clashes between protesters and security forces.
"I want everyone to look to the future. I want to see the healing of people who suffered from the conflict. I want to see people forgive each other"
Thaksin Shinawatra, former Thai PM, via Twitter
When troops moved in with live ammunition to clear the demonstrators on May 19 hardcore protesters set fire to almost three dozen buildings around the city, including Thailand's biggest luxury shopping mall and the stock exchange.
Most top Red Shirt leaders have been detained.
On Sunday protesters shouted "People died here" and "Abhisit, get out" before the demonstration culminated in a candlelight vigil and the release of 10,000 balloons to honour those who died in the earlier protests.
A smaller crowd turned out at Bangkok's Democracy Monument, a traditional gathering point for demonstrations which was also the site of a clash between the red shirts and soldiers in April.
Thaksin, a telecommunications billionaire who lives abroad in self-exile to avoid a jail term for corruption, called on his followers via Twitter to avoid further violence ahead of the double anniversary.
"I want everyone to look to the future. I want to see the healing of people who suffered from the conflict. I want to see people forgive each other," he said, adding that he was currently in Lebanon.
Thaksin is detested by the Yellow Shirts, who are backed by the Bangkok-based elites.
Rallies by the so-called Yellow Shirts in 2006 helped trigger the coup that toppled Thaksin, whom they accuse of being corrupt, dictatorial and a threat to Thailand's widely revered monarchy.
The Thai capital remains under a state of emergency imposed in April that gives the military broad powers, and soldiers have been deployed at key locations over the past two weeks as the government warned of possible violence around the coup anniversary.
Thailand has been gripped by political unrest since Thaksin Shinawatra, the former prime minister, was forced out of power in a military coup in 2006.
Last year his supporters, known as the red shirt movement, launched mass protests against the government.
At least 90 people were killed and many more went missing in the government crackdown that followed.
The government promised to investigate the entire issue but little progress has been made. Many of the family members of those missing are still awaiting information one year after the protests.
Al Jazeera's Wayne Hay reports from the Thai capital, Bangkok.watch Thailand still divided year after protests – Asia – Al Jazeera English
May 19 marked the first anniversary of a bloody showdown, when Thai troops moved in on the Ratchaprasong intersection in Bangkok, taken over by Red Shirts weeks previously [GALLO/GETTY]
Thailand faces a new phenomenon on the road leading to the July 3 polls: an informal union between a strong opposition political party and a formidable street protest movement that may reshape this year's political campaign.
"This is a first in Thai history," said Pitch Pongsawat, a political scientist at Bangkok's Chulalongkorn University. "We have not seen such a fusion of a street protest movement and mainstream politics during an election campaign.
"They have grown larger and stronger and more determined," Pitch said, describing the anti-government "Red Shirt" protesters who have been challenging this south-east Asian kingdom's conservative political establishment since they made their presence felt in 2008. "These people will never give up their fight for truth and justice."
Signs of this new alliance were visible on May 19. The day began with 26 political parties registering their candidates for the poll, yet ended in the evening on a different note: the return to the streets of the Red Shirts, who enjoy wide support among the country's urban and rural working class.
It was more than a coincidence that thousands of protesters, wearing their signature red shirts, held a rally at a junction in the heart of an upscale shopping area in Bangkok that night.
May 19 marked the first year anniversary of a bloody showdown, when Thai troops moved in to reclaim the streets at the Ratchaprasong intersection that the Red Shirts had taken over in mid-April 2010. This ritzy neighbourhood, boasting five-star hotels and shopping malls with designer clothing shops, had been converted into a Red Shirt protest site for weeks.
The Red Shirts had attracted over 150,000 supporters at the height of their round-the-clock April rallies in Ratchaprasong, and weeks before, since mid-March, near the Democracy Monument in a historic neighbourhood of the Thai capital. But they took a heavy beating when the heavily armed Thai troops moved in.
Human rights groups said 84 civilians were among the 91 people killed during the crackdown in April and May. The military, which ran gun battles with armed men firing from behind Red Shirt lines, reportedly lost seven men.
Supharat Kongkuwee is still pained by the loss of her husband, Buntha, during last year's crackdown, Thailand's worst in nearly two decades. "He was killed on April 10," the 39-year-old mother of two said. "The gunshot hit his forehead."
"The government has done little to answer the questions we have: Who killed him? How is the inquiry going?" said the rice farmer from the north-eastern province of Chaiyaphum, who stood out in the sea of Red Shirts at Thursday's rally. She was cradling in her arms a framed picture of her 47-year-old husband wearing a red shirt, with the words "Brave Hero" written in white text on top.
Her search for answers is not an isolated one. Other women, some of them wives and sisters who also came for the Red Shirt memorial rally at Ratchaprasong, shared similar sentiments. This longing for justice was featured prominently in the messages scrawled on white boards and red sheets unveiled around the many small shrines, with lit red candles, that dotted the streets around the main stage.
"In plain view, government forces shot protesters and armed militants shot soldiers, but no one has been held responsible," said Brad Adams, Asia director of Human Rights Watch (HRW), when the global rights lobby released a report this month on the crackdown in Bangkok. "Those who were killed and wounded deserve better than this. The government should ensure that all those who committed violence and abuses, on both sides, are investigated and prosecuted."
The Red Shirts' rage is directed at the administration of Prime Minister Abhisit Vejjajiva, whose Democrat Party faces a tough challenge from the opposition Phue Thai party. The latter is expected to profit from this anger, given the strong ties that have bound some Phue Thai politicians with the Red Shirts' movement.
It is a link also stemming from the political patron behind both: the fugitive former prime minister Thaksin Shinawatra, who has been living in exile to avoid a jail term for corruption charges slapped on him after he was deposed in a September 2006 military coup, the country's 18th putsch since it became a constitutional monarchy in 1932.
Thaksin's popularity among Red Shirts grew out of his innovative pro-poor policies to ease debt, provide universal health care and improve the grassroots economy during the five years he was premier, beginning in 2001. The Phue Thai party has pledged to implement similar policies.
Red Shirts supporters like Nawarat Bangsrabunwit, who was at Thursday night's rally, is typical of others gearing up for the polls as an avenue to take on the country's anti-democracy pillars – the powerful military, the aristocracy, and the conservative bureaucratic and political elite.
Other Red Shirt protesters are looking to the July election, described by some analysts as a watershed moment at a time of political acrimony, as an occasion to reclaim political power after being disenfranchised twice. Two pro-Thaksin political parties that many Red Shirts had supported in the 2005 and 2007 polls were dissolved.
The incumbent Democrat Party, which formed a coalition government in December 2008 with the backing of the country's powerful military, is expected to face the brunt of the unprecedented twin challenges.
"The Red Shirts and the Phue Thai party are two legs of one movement," says Weng Tojirakarn, a Red Shirt leader, who will be contesting – under the Phue Thai banner – for a seat in the 500-member legislature. "One will fight for change inside parliament and the other will do so outside parliament, but legitimately."
The election may heal political divisions but some fear it could also push Thailand back to the brink of chaos [EPA]
Abhisit Vejjajiva, the Thai prime minister, has announced that he is dissolving the lower house of Parliament to hold early general elections on July 3.
The prime minister spoke on nationwide TV on Monday night after King Bhumibol Adulyadej approved the dissolution decree earlier in the day.
Monday's decision sets in motion a new political battle between supporters of Abhisit and followers of Thaksin Shinawatra, the former prime minister, who was ousted by a military coup in 2006.
The dissolution was announced after a court ruled earlier on Monday that three recently passed electoral laws, needed for holding the polls, are constitutional. If Parliament had been dissolved without the ruling, the elections could have been open to legal challenges.
High stakes
The stakes are higher than at any time since the 2006 coup that plunged Thailand into a crisis broadly pitting the rural and urban poor supporters of Thaksin against the establishment elite.
The elections are expected to be fiercely contested between Abhisit's ruling Democrat Party and the main opposition Puea Thai Party associated with Thaksin.
The Democrats held 172 seats in the outgoing lower house compared to 186 for Puea Thai, which won the most seats in the last elections in 2007 and formed a government that ruled for about a year.
"Results will be hard to predict this time," Siripan Noksuan, a political scientist at Chulalongkorn University, said.
"Most surveys are predicting close polls and the lack of a clear decisive win is making everybody uneasy. The end of the crisis is difficult to foresee."
Abhisit's Democrat Party has not won an election in two decades, though analysts said the odds were in its favour because of new electoral rules and disarray inside the Puea Thai party, which still needs to settle on a new leader and line up candidates.
The poll will be the first time Abhisit will put his popularity to a democratic test since his coalition government came to power in late 2008.
'Opposition to respect poll results'
The opposition says the parliamentary vote that brought him to power was arranged in the army barracks.
A court dissolved the previous pro-Thaksin ruling party for electoral fraud, which coincided with an eight-day blockade of Bangkok's main airports by an anti-Thaksin group.
The election may heal political divisions, but some fear it could also push Thailand back to the brink of chaos following violent anti-government protests last year in which 91 people died.
The pro-Thaksin "red shirts" who battled the military in central Bangkok in April and May last year had said they would respect the results of the poll as long as there was no blatant, heavy-handed intervention by "unelected powers".
Thailand's economy, Southeast Asia's second largest, is performing strongly and Abhisit has launched economic populist policies and subsidies targeting the poor, the vast majority of voters.
But the Puea Thai remains popular in the vote-rich north and northeast, strengthened by a sense of alienation and resentment among the red shirts, particularly after the violent end to the protest last year.
In a recent survey of 2,143 eligible voters by Assumption University, 36.4 per cent of respondents said they would vote for Puea Thai and 34.1 per cent for Abhisit's Democrats.
Puea Thai had better scores than the Democrats on almost all categories, including policies, vision and administrative efficiency. The Democrats led in just one, "integrity and transparency".
The polls will elect 500 members of the lower house, an increase of 20 from the outgoing chamber.
Yingluck, centre, is viewed as a political novice but analysts say she could boost the party's electoral chances [Reuters]
Thailand's biggest opposition party has chosen the sister of Thaksin Shinawatra, the exiled former prime minister, as its prime ministerial candidate in July's general elections.
Yingluck Shinawatra, 43, is expected to boost the electoral chances of the Puea Thai party and return power to allies of Thaksin, who won two election landslides before his overthrow in a 2006 military coup, analysts said.
The election is expected to be a close contest between Abhist Vejjajiva, the incumbent prime minister from the ruling Democrat Party, and Yingluck, who is said to have limited political experience.
The nomination of Yingluck comes days after Abhist announced the dissolution of parliament to pave the way for the vote.
But analysts and commentators are split on whether the decision to run with Yingluck will benefit Puea Thai, or backfire.
Andrew Walker, an expert on Thai politics at the Australia National University, said she could prove to be instrumental in uniting a party in disarray by attracting the rural poor who were wooed by Thaksin's populist policies.
"It's a bold move, but given the power of the Shinawatra brand in Thai politics, it's a pretty good move," he said.
"It's a risk, but Puea Thai see that it's outweighed by Thaksin's galvanising appeal and the affection that exists among the electorate for him and his policies. What the Democrats and their allies most fear is an electoral runoff with Thaksin."
'Proxy for Thaksin'
Yingluck, who was educated in the United States and keeps a low profile, has had no official role in Thai politics.
If elected, she would become Thailand's first female prime minister, but would be regarded as a proxy for Thaksin.
Thailand has been gripped by political unrest since Thaksin's ouster by a military coup.
The former premier faced accusations of corruption and disrespect for the monarchy. He fled Thailand to escape a prison sentence and is barred from running for office, but remains highly popular among voters in the countryside.
Echoing Thaksin's most recent comments, Yingluck said she would pursue reconciliation in the deeply divided country and would not seek payback for the 2006 coup, which sent Thailand into a spiral of instability.
"All the parties have to turn to each other and know that Puea Thai is not here for revenge but to solve [Thailand's] problems," she said in a speech on Monday to Puea Thai members, who voted overwhelmingly in her favour.
"People still think of my brother and his policies of the past and many still have had mercy for our family until today," she said, adding that seeking Thaksin's return from exile a free man was "not the priority".
Thaksin has a history of using family members in politics. While prime minister in 2003, he appointed his cousin Chaisit Shinawatra to serve in the influential post of army commander.
In 2007, he manoeuvred to have his brother-in-law Somchai Wongsawat become prime minister. Somchai was forced out of office by a court ruling and was succeeded by Abhisit, whose critics charge he came to power with the connivance of the military.
Last year, Thaksin's supporters, the "Red Shirts", held two months of anti-government protests in the capital that deteriorated into violence, leaving at least 91 people dead and 1,400 wounded. They demanded that Abhisit call early elections.
Anwar: Cops take big risk in naming man in sex video
Posted: 23 May 2011 05:51 AM PDT
It has been a rough year so far for Opposition Leader Anwar Ibrahim and things are not looking to get much rosier. Facing fresh allegations of yet another sex scandal and last week ordered to enter his defence in a sodomy trial, the PKR de facto leader was admittedly worse for the wear. "I need a few weeks of rest," said the chuckling 63-year-old in an exclusive interview last week. "But give up and give free reign to (Prime Minister) Najib (Abdul Razak) and (his wife) Rosmah (Mansor)? That's not possible." malaysiakini.com

Time:

05:37

More in

News & Politics
DAP gunning for 10000 new voters
Posted: 23 May 2011 03:49 AM PDT
DAP is hoping to register at least 10000 new voters this weekend, as it prepares to face possible snap polls as early as this July. Party national publicity chief Tony Pua (left) said the two-day campaign from May 28 will be held at 12 locations simultaneously in Selangor and Kuala Lumpur to help tackle the burgeoning number of voters who are eligible but who are not registered. Full story: malaysiakini.com

Time:

02:53

More in

News & Politics
ANWAR:'I PLAYED BY THE RULES' — 'THE RULES HAVE CHANGED' POWER TARIFF SHOULD GO DOWN, NOT UP
Posted: 23 May 2011 08:45 AM PDT

Anwar blames high electricity tariffs on lopsided IPP contracts, pointing to how Thais enjoy lower tariffs despite not having gas subsidies.
The government is expected to announce this week subsidy rationalisation measures, including streamlining petroleum prices.
Domestic Trade, Cooperatives and Consumerism Minister Datuk Seri Ismail Sabri Yaakob said the government, however, would come out with the most suitable formula in order to lessen the people's burden.
"Wait (for the announcement) within this one week….we will decide whether to continue with the petrol, diesel and gas subsidies, considering the amount of subsidies being borne by the government having risen from RM8 billion to RM18 billion a year," he said when asked to comment on speculations that the government would be reviewing petroleum product prices including for RON95.
PRESS RELEASE
I refer to a series of recent statements by government ministers on a possible increase of electricity tariff expected in June 2011.The issue of electricity tariff in Malaysia is inextricably linked to the lopsided agreements forced onto Tenaga Nasional Berhad (TNB) with the independent power producers (IPPs) especially the first generation IPPs.The former CEO of TNB, Tan Sri Ani Arope had gone on record to protest the exorbitant electricity price charged by IPPs to TNB. The reported price range of 13.7 sen to 15.5 sen per kWh charged by IPPs to TNB was even higher than TNB's own generation cost, effectively forcing TNB to buy electricity at a bumper price. The price was also fixed for the duration of the agreement using a higher inflation adjusted price of power in the early years, thus allowing the IPPs to make bigger profits during the early years to recoup their investments at the quickest possible time.The agreements also shield the IPPs from any risk of fuel (natural gas, diesel and coals) price increase which were passed to TNB to bear. Subsequently, this arrangement has caused PETRONAS to produce and buy natural gas at a much higher market price and sell to TNB/IPPs at a fixed subsidised price. The cost for this gas subsidy has ballooned to an estimated RM22 billion annually (at the current crude oil and natural gas market prices).The final result of this complex and lopsided arrangements is the relatively disproportionate high electricity tariff paid for by the Malaysian public. The combined costs of higher electricity price charged by IPPs to TNB and the scheme for early repatriation of profits by IPPs had all been passed to the public – either by a direct increase in the electricity tariff or the financial loss from the gas subsidy provided to TNB/IPPs in the name of keeping the tariff lowUnfortunately, for a country which heavily subsidises the power generation sector by way of cheap natural gas, Malaysia's electricity tariff is actually higher than Thailand's whose power producers buy the natural gas at market price (currently three times higher than the subsidised natural gas prices in Malaysia).A residential consumer in Thailand only pays 18 sen per kWh for the first 150 kWh used; compared to Malaysia's tariff for equivalent usage of 22 sen per kWh. That is a difference of 22% higher tariff in Malaysia.Similarly, retail customers under the category of "low voltage commercial tariff" also pay higher tariff in Malaysia compared to the equivalent electricity consumption in Thailand. The tariff is 37 sen per kWh in Malaysia, 48% higher than Thailand's tariff of 25 sen per kWh for the same category of consumption.Therefore, it has been my contention all along that the estimated RM22 billion (RM 19 billion, 1999) gas subsidy provided to the IPPs/power generation sector does not reach the intended end users. Instead, it only benefitted the well connected businessmen and cronies over the years and robbed the country of the financial muscle to rein in inflation and expedite the right model of industrialisation and development.It is in this perspective that I call upon the Federal Government to do justice by reviewing the price of power charged to TNB by the IPPs, including the dismantling of fixed charge elements such as stand-by and fixed capacity charges that had increased the cost of electricity in Malaysia significantly.
ANWAR IBRAHIMLEADER OF OPPOSITION
23rd MAY 2011
.Ismail Sabri said that the government felt that the hugeamountspent on subsidies should instead go to financing projects that would benefit the people more like poverty-eradication programmes and building homes for the people.
The price of RON95 petrol is now RM1.90 per litre compared to that for RON97 which has increased to RM2.90 per litre after the price floatation.
On May 16, Deputy Prime Minister Tan Sri Muhyiddin Yassin reportedly said that the amount of subsidies to be borne by the government this year would balloon to RM20.58 billion from RM10.3 billion last year due to the rise in world crude oil price.
On July 17, 2009, Terry Harris of Jonesville, S.C., lost her job as an executive assistant at a promotional products company. The company, she says, went belly up.
"My boss actually cried when I was let go," she says. "I have an excellent letter of recommendation from him."
In other words, Harris says, "It was purely an economic thing." She lost her job through no fault of her own.
What she doesn't understand is why she's still unemployed and why her husband's been bounced from one wretched low-paying job to another. Why, she asks, if they both finished high school, got some secondary education, have solid work histories and held off on having kids, is it such a struggle to pay for things like getting the car fixed and visiting the dentist?
"I think the thing that keeps me going is knowing that we are really lucky, even in spite of the challenges that we are facing," says Harris in an email. "I can't help but feel badly for those that I know are worse off than we are. And I am truly grateful. And knowing that we are not alone helps a great deal, too. But it seems to be getting harder. Harder not to worry, not to cry, not to give up hope. We did everything right, I thought."
She's right: It is getting harder.
President Obama, in his 2011 State of the Union address, talked about how most people could remember the good old days, when getting a job meant showing up at a factory after finishing high school. "If you worked hard, chances are you'd have a job for life, with a decent paycheck and good benefits and the occasional promotion," the president said, adding that he understood "the frustrations of Americans who've seen their paychecks dwindle or their jobs disappear — proud men and women who feel like the rules have been changed in the middle of the game."
"They're right," Obama continued. "The rules have changed."
Indeed they have. And for many who have been out of work for a long time and are willing to share their thoughts with a reporter, the new rules are merciless.
"Good, decent people who worked hard, did everything right, believed in the American Dream have been destroyed," writes a Californian who said her brother killed himself after job loss collapsed his financial situation.
"On the eve of my 60th birthday and without marketable skills I have no chance of ever finding a job again in the traditional economy," writes a North Carolinian who's been out of work nearly two years. "I am determined to survive this horror show. But my survival will not be determined by our broken economy. It's 'think outside the box' time. Traditional methods obviously won't work for people like me."
"I did everything right, I played by the rules, I got skills, I excelled in my job, all to no avail," writes a New Jerseyan who said he lost his job in 2010. "I don't know what I'm going to do. All the years of both parties talking about free trade agreements and how we will retrain America was just a bunch of BS; it was easy to say all that when times were good."
And so on. By the way: Just what the hell are the new rules? What follows is a brief handbook.
Don't Be Old
Harris suspects age discrimination is a big reason why she can't find work. She's not even 40, but she's keenly aware of her years. She says she and her husband didn't have children because they wanted to wait till they had a more secure financial situation. Under the old rules, after all, age brought economic security for decent people.
"We wanted to wait till we could afford it, and now look — I'm 39 last month."
And when she applied online for a job at Bojangles Famous Chicken 'n Biscuits earlier this year, the application form required her to disclose her date of birth. Several big companies, including Target, Kroger and Home Depot, do the same thing. It's illegal to discriminate by age and to specify an age preference in a job ad, but it's not illegal to ask about age, though employment law experts say doing so does bear a whiff of discrimination.
Age discrimination is unbearably obvious to anyone over 50 who's been in the job market for more than a short time, but it's impossible to prove. You can't beat it. That's why it's a rule.
Don't Be Unemployed
Employers openly discriminate against the unemployed in job postings on sites like craigslist and Monster every day. A May 16 craigslist posting for a restaurant manager in Salisbury, Md., for instance, specifies that applicants "must be currently employed or recently unemployed." Last year, after reporters asked, global phone manufacturer 
Sony Ericsson claimed
 its ad that said "NO UNEMPLOYED CANDIDATES WILL BE CONSIDERED AT ALL" was a mistake.
It's not illegal to have such a rule, but in response to stories about the phenomenon on The Huffington Post, 
state
 and 
federal
 lawmakers in the past year have tried to ban overt discrimination against the unemployed.
Don't Pin Your Hopes On College
The unemployment rate for college grads is 4.5 percent, and it never got much higher than that during the Great Recession. For high school dropouts, it's 14.6 percent. So finishing college pays.
But this old rule's been bent. New college grads these days face a huge pile of debt and an unemployment rate 
near 10 percent
. And among people who've been out of work 99 weeks or longer, a college degree doesn't mean anything. High school dropouts and grads were equally represented among the 1.4 million people out of work that long as of last October, according to the 
Congressional Research Service
.
Don't Expect To Make More Money At Your Next Job
Sure, the private sector's been adding jobs, but they're crappy jobs. The National Employment Law Project, a worker advocacy group, reported in February that low-wage industries like retail and administrative support via temp agencies account for 49 percent of job growth in the past year. The same sector only accounts for 23 percent of the jobs lost in the same time period. By contrast, higher-paying industries constituted 40 percent of job losses over the last year, but just 14 percent of growth.
Bob Poropatich of Pittsburgh has been working part-time as a barista since he lost his job as a manager for a major clothing retailer in 2008. He says he'd been with the company for six years and had 30 years of experience. He has a master's degree. He'd been making $65,000 a year; now, he says, he makes about $180 a week.
Did he do something wrong in his life, or is he falling backward by chance?
"This is random and pointless," Poropatich says. "I didn't choose to age. I didn't choose to be 59. I didn't choose to be laid off. Every decision was made by a higher power and an HR director."
Poropatich says that in the five job interviews he's had, he has tried to get around the rule against being old by promising his hiring won't raise a company's insurance premiums. It hasn't worked.
"I said, 'By the way, I won't be applying for health benefits and things like that since I already have my own coverage.' They say, 'Okay, thank you.' Nobody is impressed by it. I would think that's the biggest thing."
He says the worst moment was when his former employer came to his coffeeshop.
"My ex boss, the one who laid me off, came in and ordered a venti mocha," Poropatich says. "It didn't faze him at all. I felt like I was two inches tall. I wanted to say, 'Excuse me,' and run into the bathroom."
 Subsidy reduction will allow market forces to allocate resources more efficiently. Prime Minister Datuk Seri Najib Razak was reported saying so recently to justify his administration's commitment to subsidy reduction in the long run.
By doing so, the Najib administration claims to be an advocate of free market. A claim that is not necessarily true, however. At best, that claim reveals a selective belief in the free market.
The truth is that market forces are restricted not only through price mechanism. The restriction also comes in form of quantity control, among others. This is especially relevant in Malaysia where the government has introduced various regulations and institutions to control the price and supply of various items. Among those items are flour, diesel and sugar.
In fact, the government has wide discretionary power over this matter. Proof: the new Price Control and Anti-Profiteering Act grants the government the power to fix the price of any goods and services in the country. Yes, that is any goods and services. The net has been cast widely.
Despite the various channels where market forces are prevented from distributing resources efficiently, for some reason the price mechanism is receiving all the attention while the quantity side remains relatively untouched. As an example, look no further than the domestic sugar industry.
The government recently reduced sugar subsidy and effectively raised the retail price of sugar. All the liberal benefits of reduction have been thrown out in the open: fiscal deficit reduction, efficient resource allocation, investment over consumption, etc. You just need to name it.
At the same time and less discussed is the existence of the illiberal import quota system. The government through a quota system controls the importation of sugar. The government also grants the quotas only to several refineries ultimately owned by Felda and Tradewinds, which themselves are closely connected with each other.
It is not an understatement that the two companies control the sugar industry with a clear government sanction. As a side note, it will be interesting to see how the two companies will be subjected — if ever — to the new Competition Act, which has a highly questionable purpose.
If the government gets one point for liberalisation due to subsidy reduction, then the government must lose a point from the import quota policy. Given how the import quota policy has created two related monopolistic companies — one being the favoured entrepreneur of the government of the day and the other being a government-linked company — and that prices are controlled, the government must lose more than a point.
However one wants to keep the score, the inevitable conclusion is that this liberalisation done through subsidy reduction is merely a half-hearted liberalisation.
Whatever market forces are mentioned to justify the reduction in subsidy, it is stated insincerely. The liberal argument is just something convenient that the administration grabbed out of the air just because it fits its agenda of day. When one does not derive an argument from the first principle, one cannot expect anything less than inconsistency; the Gods of Inconsistency are staring straight into the eyes of the Najib administration.
The government can prove its credential as an honest advocate by deriving its policy from the first principle. That is, the whole industry must be liberalised. The removal of subsidy and price control must happen together with the loosening of the import quota system.
This goes not just for the sugar industry, but also for the relevant others.
It is only then that the prime minister can state that subsidy reduction will enable market forces to allocate resources more efficiently with a clear conscience.
"Reckless Endangerment", no industry contributed more to the corruption of the lending process than Wall Street.
Posted: 23 May 2011 07:41 AM PDT
THIS IS AN ADAPTATION FROM "RECKLESS ENDANGERMENT", AN EXPLORATION OF THE ORIGINS OF THE RECENT FINANCIAL CRISIS, BY GRETCHEN MORGENSON AND JOSHUA ROSNER. THE BOOK WILL BE PUBLISHED TUESDAY BY TIMES BOOKS. THIS EXCERPT EXAMINES WALL STREET'S ROLE IN THE CRISIS AND THE RELATIONSHIP BETWEEN GOLDMAN SACHS, A LEADING INVESTMENT BANK, AND FREMONT, A FREEWHEELING MORTGAGE LENDER. GOLDMAN DECLINED TO RESPOND TO DETAILED INTERVIEW REQUESTS FOR THIS BOOK.
Of all the partners in the homeownership push, no industry contributed more to the corruption of the lending process than Wall Street. If mortgage originators like 
NovaStar
or 
Countrywide Financial
 were the equivalent of drug pushers hanging around a schoolyard and the 
ratings agencies
 were the narcotics cops looking the other way, brokerage firms providing capital to the anything-goes lenders were the overseers of the cartel.
Just as drug lords know that their products pose hazards to their customers, the Wall Street firms packaging and selling mortgage pools to investors knew well before their customers did that the loans inside the securities had begun to go bad.
It was a colossal breakdown in the duty Wall Street owed to its investing customers.
Years after the meltdown, investors began to understand how badly they'd been burned by
Bear Stearns
, 
Merrill Lynch
, 
Lehman Brothers
, 
Deutsche Bank
, Greenwich Capital,
Morgan Stanley
, 
Goldman Sachs
, and other smaller firms. Lawsuits against these firms alleging a dereliction of duty started cropping up in 2010 as investors began to realize that Wall Street's secret loan assessments had identified severe problems in mortgages well before they stopped selling them.
Unlike many other firms, Goldman Sachs went negative on the mortgage market in the fall of 2006, well before others in its industry. Using its own money, the firm began amassing major bets against the same dubious loans it was peddling to investors at that time. Goldman, therefore, profited immensely from the losses its clients absorbed, losses its own practices helped to create.
It is unclear
 whether Goldman put on its hugely profitable and negative mortgage trades because of proprietary information turned up in its due-diligence reports. If that was indeed what happened, its failure to tell clients of the problems in the loans it was selling is even more disturbing.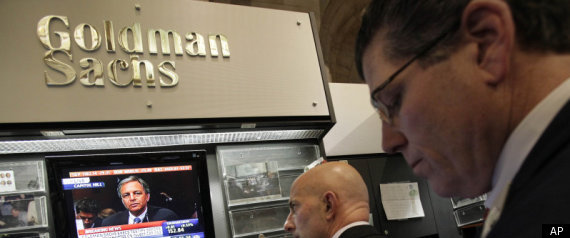 Wall Street had financed questionable mortgages before, of course. But it was during the mania's climactic period of 2005 and 2006 that these firms' activities as the primary enablers to freewheeling lenders really went viral. No longer were the firms simply supplying capital to lenders trying to meet housing demand across America. Now Wall Street was supplying money to companies making increasingly poisonous loans to people with no ability to repay them. And the firms knew precisely what they were doing.
The relationship forged by Wall Street's most prestigious firm, Goldman Sachs, with one of the nation's most wanton mortgage originators – 
Fremont Investment & Loan
 – is a case in point. Fremont, a company with a 
regulatory rap sheet
 and a history of 
aggressive lending
, received $1 billion in financing from Goldman in 2005, fully one-third of the total it received from all of its Wall Street enablers.
Goldman had begun financing Fremont's workers' compensation insurance unit in 2003 with a credit line of $500 million, but as the mortgage spree ramped up, it doubled that commitment. Goldman did so in spite of a serious run-in Fremont's insurance unit had had with regulators just five years earlier.
With one of its units in operation since 1937, Fremont was no upstart lender like New Century or many of the other mortgage companies cropping up all over Southern California. Based in Santa Monica, Fremont boasted $8 billion in assets and declared its 100th consecutive quarterly cash dividend in November 2001.
The company was something of a family business, overseen by founder and patriarch Lee McIntyre, who had launched the company in 1963 with $800,000 in capital. Lee brought his two sons, David and James, into the business in the 1960s. David ran Fremont's insurance operations while James ran the banking unit.
In 1969, James took up the task of decorating the company's headquarters. He commissioned the world- renowned photographer/naturalist 
Ansel Adams
 to print 121 of his silver gelatin photographs of American parks and monuments to hang on Fremont's walls. Some were massive, the size of murals, and Adams worked closely with McIntyre on the installation over five years. It was the largest private collection — much bigger than that of any museum — of Adams photographs.
The photographs sent a message to Fremont's visitors that this was not just any financial concern — this was a classy enterprise that paid close attention to detail. When Fremont failed almost 40 years later, the artwork would become enmeshed in a fierce battle over the company's assets.
Wall Street firms helped Fremont sell its loans and they were happy to further the company's efforts to become one of the heavyweights of the subprime world. By 2000, Fremont was a giant in that world, originating $2.2 billion in mortgages. But this was only the beginning; in 2006, when the home-loan frenzy was peaking, Fremont would originate $28 billion in mortgages.
Although California insurance regulators accused Fremont executives of a scheme that boosted their pay but contributed directly to the collapse of its workers' comp insurance unit's collapse, few on Wall Street appeared to care about such problems.
* * * * *
Even as Fremont's executives were sparring with the California insurance regulator, the company was rushing to get in front of the highly lucrative parade involving subprime mortgage securitization.
In 2001, mortgage lenders like Fremont understood that the low-interest-rate environment was driving investors to securities that yielded more than Treasury bonds and other relatively conservative fixed-income instruments. The 
Federal Reserve Board's
decision to slash interest rates to propel the economy was hurting investors who lived on the income generated by their holdings. Mortgages, with their relatively higher yields, provided a handy answer to this problem. Many investors still believed that home loans were relatively conservative instruments. Ratings agencies, blessing the majority of these securities with triple-A ratings, only confirmed this rosy view.
Teaming up with lenders, major brokerage firms like Bear Stearns, Lehman Brothers, Morgan Stanley, and Goldman Sachs pressed them for loans to feed the mortgage securities machine. It didn't hurt that the fees generated by these securities made up for stagnant businesses — such as investment banking and stock trading — that were generating only paltry revenues on Wall Street.
With yield-hungry investors on the prowl for profits, and Wall Street eager to please, the subprime mortgage market started to rouse. The billions of dollars being dangled before cash-strapped lenders were mighty alluring; they knew that tapping those funds could juice their volumes and their profits.
In a world of tough sells, this wasn't one. The race to the bottom had begun.
With the Fed on a rate-cutting rampage, demand for adjustable-rate mortgages with relatively low initial interest costs had become incendiary. One of a raft of "affordability" products that Countrywide and other lenders were peddling to counter the effects of the housing bubble, adjustable-rate mortgages with their low rates allowed borrowers who'd previously been shut out of homeownership to join the party.
It is not surprising then that 2003 was the year to remember in mortgage originations. A record 13.6 million mortgages worth $3.7 trillion were written that year; Wall Street's issuance of mortgage-backed securities also peaked, reaching $463 billion in 2003. The top 25 lenders underwrote most of these loans. While these companies had accounted for only 28 percent of new mortgages written in 1990, by 2003, the top 25 were responsible for generating 77 percent of the $3.7 trillion in loans.
The bad news — for Wall Street, anyway — was that the blistering pace simply could not continue. Mortgage originations had been propelled by the Fed's rate cuts, but with prevailing rates at 1 percent, there was little room for further declines. This was meaningful because borrowers who had reached for more home than they could afford would no longer be able to lower their costs by refinancing when rates fell again.
As 2004 dawned, therefore, it had become more and more evident that the mortgage lending machine was sputtering. By midyear, Citigroup, Bear Stearns, and Morgan Stanley had all reported serious declines in their mortgage-backed securities deals. Lehman's volumes had fallen 35 percent from the previous year while Goldman Sachs's had plummeted by more than 70 percent. But instead of serving as a warning to the banks, this hiccup in loan origination only made them redouble their efforts in the subprime arena.
It was a moment of truth for Wall Street, an industry not known for veracity. The firms that had made so much money on the American dream of homeownership were faced with a decision. Recognizing that the easy money days were over, the firms knew that continuing down the path of big mortgage profits was going to require a more concerted effort, greater creativity. Wall Street, always at the ready for such duty, concocted new types of loans to be offered to borrowers as well as new entities that would buy them.
But keeping the mortgage machine humming would also require that investment banks ignore numerous signs of wrongdoing along the way. This meant putting their own interests ahead of their clients' at every turn.
While nobody mistook Wall Street banks for charity organizations, the degree to which these firms embraced and facilitated corrupt mortgage lending was stunning. Their greed and self-interest took the mortgage mania to heights (or depths, depending on your view) it could not possibly have reached without Wall Street's involvement. And in so doing, Wall Street helped propel world financial markets to the brink of collapse.
The voraciousness of these firms would also push the nation's economy into its most serious recession in more than 75 years. Their avarice would finally, and forcefully, demonstrate how a noble idea like homeownership could be corrupted into something that so poisoned the global economy it was left in a semi-vegetative state.
Recognizing how risky these loans were, Bear Stearns, Lehman Brothers, Goldman, and the rest were careful to bundle them with more traditional mortgages in the securities they were selling to investors. Prior to investing in the pools, prospective buyers were given only broad and generalized information about the loans inside them — details like average borrower credit scores and average loan-to-value ratios. That meant they rarely knew how many tricky loans they wound up owning. Until they started going bad, of course.
As usual, the ratings agencies were chronically behind on developments in the financial markets and they could barely keep up with the new instruments springing from the brains of Wall Street's rocket scientists. Fitch, Moody's, and S&P paid their analysts far less than the big brokerage firms did and, not surprisingly, wound up employing people who were often looking to befriend, accommodate, and impress the Wall Street clients in hopes of getting hired by them for a multiple increase in pay.
There were other impediments to good ratings at the agencies. They had a limited history with the newfangled mortgages that were filling these instruments. Their failure to recognize that mortgage underwriting standards had decayed or to account for the possibility that real estate prices could decline completely undermined the ratings agencies' models and undercut their ability to estimate losses that these securities might generate.
The creation of collateralized debt obligations as a sort of secret refuse heap for toxic mortgages created even more demand for bad loans from wanton lenders. CDOs, which were essentially big bundles of pooled mortgages, prolonged the mania — vastly amplifying the losses that investors would suffer and ballooning the amounts of taxpayer money that would be required to rescue companies like Citigroup and the American International Group.
While the ratings agencies were snoozing, the CDO issuers were working overtime. In 2004, CDO issuance totaled $157.4 billion; by 2005, the figure had risen to a quarter trillion. Issuance peaked in 2006 when investors bought a staggering $521 billion of this dressed-up dross.
To Wall Streeters, CDOs had several amazing attributes. First, they were often compiled and overseen by veterans of Wall Street and these CDO managers worked hand in glove with the big firms who peddled them to customers. This meant the CDO managers were often in on the con, so instead of scrutinizing closely the loans that Wall Street and their friendly originators delivered, the managers waved dubious loans in by the billions.
But CDOs had another, major allure for the Wall Street firms that peddled them. Because of the way some were structured, they allowed the firms who were selling them to bet against the clients buying them. Among the first to embrace this concept was Goldman Sachs, the most esteemed of the nation's investment banks and often the first mover in any profitable trade.
Goldman was founded in 1869 by Marcus Goldman, a German immigrant. In 1882, his son-in-law, Samuel Sachs, joined the small firm. In the early 20th century, Goldman specialized in initial public offerings, raising money for companies from public investors.
Over the years, Goldman grew into the preeminent investment bank. For decades it was run with one goal in mind — to do best by its customers. Goldman executives were known as Wall Street's best and brightest and after serving out their time at the company often went into public service. 
Henry M. Paulson
, the Treasury secretary during the early years of the mortgage meltdown, was the last in a long line of federal officials who came to Washington 
by way of Goldman
.
But after Goldman gave up its private partnership structure, raising money from the public in 1999, the tone at the company changed. Profits took priority over customer care and trading desks soon dominated the firm's previous power center — the investment banking arm. Lloyd Blankfein, a commodities trader who joined the firm when it bought J. Aron and Company, a trading house, was a driver of this shift at Goldman. He became its chief executive when Paulson left for Treasury.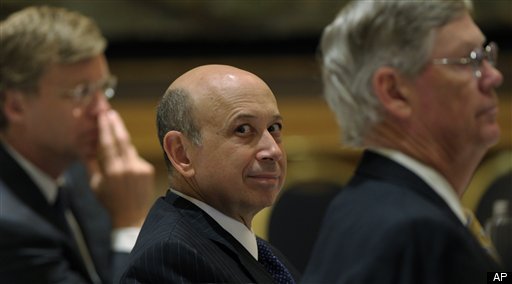 Given that traders were in control at Goldman, it is not surprising that the firm's mortgage desk convinced top company officials to make a major bet against the home-loan market. Recognizing that the market was overheated and starting to cool, Goldman quietly began wagering against the very securities it was selling to its clients. This dubious practice took hold at Goldman in the third quarter of 2006. Later, other CDO managers did the same thing, betting against the instruments they were charged with overseeing for the benefit of their clients.
Investors who relied on the ratings agencies to vet the CDOs never had a chance. The agencies did not see how toxic the loans in them were; in fact the largest ratings firms didn't do loan-level analysis. Moreover, the instruments were far too complex to be analyzed by outsiders — some contained dozens of pieces of other loan pools referencing thousands of mortgages.
As CDO issuance soared, investment banks increased their cash commitments to small lenders, securing critical loan production. They also bought their own mortgage companies so they could be sure the supply of loans met the demand fueled by CDOs. With CDO managers lapping up all manner of mortgages, lenders soon found that their production targets were harder and harder to achieve. Countrywide, NovaStar, Fremont, and the rest responded by ramping up the profits generated in each loan. This meant steering borrowers who would otherwise qualify for lower cost mortgages into highly profitable but much more toxic loans.
Borrowers who could prove that their incomes and assets were ample were pushed into more expensive loans that required no documentation. Mortgage brokers peddled them as easy and hassle-free. These and other tricks hurt borrowers. But they increased the industry's and investment banks' profits. At the same time, lenders redoubled their efforts to refinance existing borrowers into more exotic mortgage products. The push for production fueled by Wall Street's CDO factories fostered the massive growth in "liar loans," for which borrowers did not have to produce any proof of income or assets.
Behind these creative bankers stood an increasingly powerful participant in the game: mortgage-backed securities traders employed by major investment banks. Generating immense profits to their firms, these traders gained more importance every day. They became drivers of the mortgage securitization process, making decisions that regularly overrode credit risk officers whose job was to prevent the disasters that resulted from trader excess.
* * * * *
In July 2005 the executives at Fremont Investment and Loan got some very good news. Fitch Ratings had announced it was upgrading Fremont's subprime servicer rating on the strength of "notable improvements" in the company's operations.
Like many mortgage originators, Fremont did not just write mortgages, it also serviced them, performing administrative tasks such as taking in borrowers' monthly payments and tracking their escrow accounts and insurance obligations. Servicers also performed these duties for other lenders, for a fee, of course.
In order to attract business, servicers needed to garner high ratings from Fitch, Moody's, and Standard & Poor's. For Fremont, the Fitch upgrade was a shot in the arm.
In its report, Fitch noted a variety of improvements Fremont had made to its servicing unit, including "the refinement of an online central repository for policies and procedures, as well as the addition of a dedicated group of former FDIC auditors to perform ongoing regulatory assessments and reviews."
While these changes hardly seemed worthy of an upgrade, the volume of loans that Fremont churned out meant big fees for ratings agencies. Perhaps Fitch's upgrade had more to do with the future business Fremont might throw its way; after all, Fremont was servicing more than 100,000 loans totaling $19.1 billion in principal balance at the time and was projecting a servicing portfolio of $24 billion by the end of 2005. That kind of growth in a weakening environment would have made Fremont's servicing business an important relationship for any of the big three ratings firms.
The reed upon which Fitch hung its upgrade of Fremont could not have been thinner — the creation of a central database for the company's procedures and a handful of new auditors was nobody's idea of groundbreaking. Moreover, even as Fitch was rhapsodizing about Fremont's mortgage servicing practices, some sophisticated investors were growing leery of the entire market for home loans.
In May 2005, reports surfaced that the world's largest fixed income investor, Pimco, which ran the biggest mutual fund, had retreated from the CDO market because of concerns about these instruments' deteriorating credit quality. Only a few months before, Scott Simon, head of Pimco's mortgage-backed securities unit, had warned that his team was reducing exposure to longer-maturity mortgages and were concentrating their investments in higher-grade pieces of the pools.
Unease about the effects that rising interest rates would have on the market gave investors another reason for caution in mid-2005. In August, the Federal Reserve Board increased its discount rate to 4.5 percent, up from 2 percent the summer before. The Fed was finally trying to tap on the brakes of a runaway real estate market.
Nevertheless, on Sept. 19, 2005, the day before the Fed increased rates by another quarter of a percentage point, Fitch published a new and glowing report on Fremont. This time, the ratings agency was upgrading the lender's corporate debt because of its improved financial condition. Citing "substantial recent increases in regulatory capital levels and ratios and in liquidity," Fitch said Fremont had shielded itself from potential regulatory pressure to bolster its financial footing.
The analysts at Fitch did note two risks to Fremont's business: It was concentrated in commercial real estate lending and subprime mortgage originations, operations that would both be subject to "adverse economic trends over the course of the business cycle." But Fitch said it was satisfied, and recommended that investors should be too, by the current strength in both of Fremont's markets and its current levels of capital and reserves. Both would be there to help the company through "less favorable environments."
What the analysts at Fitch had failed to recognize was the amount of capital that would be required if Fremont's loans were so toxic that they could not be sold to investors. Another possibility that Fitch overlooked: What if the investors who had already purchased Fremont loans or the Wall Street firms that were acting as middlemen began to notice how defective the loans were and forced Fremont to buy them back? Both scenarios would require immense amounts of capital from Fremont, money it simply did not have.
In early 2006, Fremont reported earnings for the previous year's fourth quarter. Profits were down 40 percent from the prior year. Although originations had risen 37 percent, Fremont's profitability on sales and securitizations had collapsed by more than half. It was clear that the train was veering off the track.
There was one peculiar bright spot in Fremont's report that should have served as a red flag to regulators and investors. Amid the bad news, Fremont announced that it had more than tripled its mortgage securitization volume, quarter over quarter and year over year.
The big increase in securitizations suggested that Fremont's lenders were pressuring it to get more mortgages out the door to investors so the financiers could get their money back before the roof caved in.
The big banks certainly had the information necessary to determine if loans made by Fremont and other lenders were more likely to default faster than normal. That's because investment banks like Goldman employed independent due-diligence firms to sample the loans they were buying or warehousing from mortgage originators.
Investors who were kicking the tires on a mortgage security would have loved to learn what these due-diligence firms were finding as lax lending took over. But they never saw the reports. They weren't allowed to; investment bankers kept them under lock and key.
Former employees at due-diligence firms say that among the banks that used them, almost half of all loans from 2006 on had material defects, with no offsetting factors. And yet these loans were pooled, packaged, and sold to investors. True, there were small warnings buried deep inside these pools' prospectuses; they consisted of the classic lawyerly hedge clause, stating that "the pool may contain underwriting exceptions and these exceptions, at times, may be material."
An investor could easily overlook 14 little words buried in a several-hundred-page prospectus.
* * * * *
In June 2006, Morgan Stanley announced it had hired two senior executives from Fremont to develop and build a "world-class" wholesale lending platform at the firm. To some it seemed unlikely that Morgan Stanley's move was about building a lending platform; a more credible explanation was that the firm needed to find ways to minimize losses on loans it had bought from Fremont that the lender could not afford to buy back. Who better to set up such operations than recent escapees from Fremont?
By August, investment banks were growing more frantic, pushing their lender partners to slash their originations of risky mortgages. The number of borrowers who were defaulting on loans within months of receiving them was rocketing; this posed severe consequences to both lenders and their enablers. "Early payment defaults," as they were known, allowed investors in the mortgage securities to return the loans to the lender and, in exchange, get their money back. If the lender didn't have enough money to repurchase the defective loans, the investment bank that provided the lines of credit to the lender could be forced to pay.
As early as spring 2006, Fremont's borrowers were reneging on their mortgage obligations in distressing numbers. Investors who had purchased some of the mortgage securities packaged by Goldman Sachs in 2006 learned this the hard way.
One of the worst concoctions ever designed and sold to investors was the GSAMP Trust 2006-s3 (the acronym stood for Goldman Sachs Alternative Mortgage Product). Issued by the firm in April 2006, the pool was swollen with Fremont loans — 54 percent of the contents.
Within three months of the trust's issuance, more than 5 percent of the loans in the pool had become severely delinquent. Because borrowers had to have missed three consecutive payments before they were considered "severely delinquent," this meant that 5 percent of this pool's borrowers never made one payment. By August 2007, 16 months after it was issued, the pool had a 40 percent loss to liquidations.
Executives inside Goldman also began hearing horror stories about Fremont loans from clients to whom they had tried to sell Fremont-laced securities. A Nov. 16, 2006, email to her superiors from Melanie Herald- Granoff, a Goldman salesperson, described the pushback she received from a customer she had approached to buy into a Fremont securitization.
"Yesterday when I spoke with Luke and he said they were dropping from the freemont (sic) deal he said he had set up a call with them," Herald-Granoff wrote. "They are concerned about all the fremont exposure they already have, are going to put Fremont 'in the box' for the time being."
Discussions like these as well as the information Goldman was getting from the due-diligence reports it had commissioned were making the firm's executives nervous. Obviously, the subprime bonanza was peaking or had already.
So in the third quarter of 2006, Goldman decided to make a concerted effort not only to rid itself of any mortgage assets it had on its books, it also decided to make a very big wager against the subprime sector as a whole.
Goldman didn't stop selling mortgage securities stuffed with sketchy subprime loans to its clients, mind you. Indeed, in the first three quarters of 2006, Goldman sold $17.8 billion of its own mortgage- backed securities; it also sold $16 billion in CDOs, up from $8 billion in 2005.
The firm seemed to view its customers not so much as people to watch out for, but as trading partners it could take advantage of if they were foolish enough to allow it. Savvy investors knew enough to approach warily any securities Goldman was peddling. As ever, the ratings agencies did their part to help Goldman sell the Fremont trash it had financed. In January 2007, S&P was rating a mortgage- backed security put together by Goldman Sachs filled with Fremont subprime loans.
An e-mail turned over to Congress shows an S&P analyst asking for help on the deal from two senior colleagues.
"I have a Goldman deal with subprime Fremont collateral," the junior analyst wrote. "Since Fremont collateral has been performing not so good, is there anything special I should be aware of?"
One respondent replied, "No, we don't treat their collateral any differently." The other piped up, "Are the FICO scores current?"
"Yup," was the reply. Then, "You are good to go."
In other words, the S&P analyst relied upon one element — borrower credit scores — in assessing whether greater credit risk should be assigned to loans made by an issuer well-known for its questionable loans. In fact, just three weeks earlier, S&P analysts had circulated an article about how Fremont had stopped doing business with 8,000 brokers because their loans had some of the highest delinquency rates in the industry.
Even so, S&P's and Moody's financial engineering justified triple-A ratings on five slices of securities backed by Fremont mortgages in the deal.
* * * * *
While Goldman's salespeople were busy bundling and selling as many Fremont loans as they could, executives inside the firm were scurrying to offload mortgages that were still on their books. It was a race against time inside Goldman in early 2007, as internal emails produced to Congress show. The paramount goal was to get rid of toxic mortgages.
In early February, Josh Rosner and Joseph Mason presented a lengthy paper at The Hudson Institute, a Washington think tank, warning of coming losses to holders of mortgage securities, and as a result, the end of credit availability to the housing market. The banks rejected the analysis even as they were quietly jettisoning those very securities from their own books.
A Feb. 2 email written by Dan Sparks, head of Goldman's mortgage department, warned superiors of looming losses on loans the firm had not yet been able to jettison. "We will take a write-down to some retained positions next week as the loan performance data from a few second lien sub-prime deals just came in (comes in monthly) and it is horrible," Sparks wrote. "The team is working on putting loans in the deals back to the originators (New Century, WAMU, and Fremont — all real counterparties) as there seem to be issues potentially including some fraud at origination, but resolution will take months and be contentious."
Less than a week later, another Goldman employee summarized the state of the market for subprime loans in general and Fremont's in particular. An email marked "Internal Only" three times, said: "Collateral from all Subprime originators, large and small, has exhibited a notable increase in delinquencies and defaults, however, deals backed by Fremont and Long Beach collateral have generally underperformed the most."
And the minutes of a March 7, 2007, meeting of the Firmwide Risk Committee at Goldman has Sparks declaring "game over" in mortgages. His talking points also noted an "accelerating meltdown for subprime lenders such as Fremont and New Century." Nevertheless, by the end of that month, Goldman had packaged and sold to investors more than $1 billion in mortgage securities backed by Fremont loans. It had also placed internal bets against the same Fremont loans it was selling to its customers.
* * * * *
Sparks was certainly right about the game being over in March 2007. Investment banks were furiously pulling in ware house lines, cutting off oxygen to the lenders once lauded as the driving force behind Wall Street's earnings. Borrowers who had been given risky loans and who had grown accustomed to refinancing their mortgages to take cash out of their homes suddenly found no replacement loans available to them, even at higher initial interest rates. Early payment defaults roared higher.
The machine that Wall Street had built was faltering. Lenders that still had cash were receiving calls for it from investors.
The problems were becoming clear enough, but few regulators seemed to notice the calamity in the making. Capitol Hill, for its part, was asleep. As the housing market rotted from the core, 
Ben Bernanke
 expressed his concern about inflationary pressures and 
Tim Geithner
, president of the powerful New York Fed, sounded warnings on unregulated hedge funds.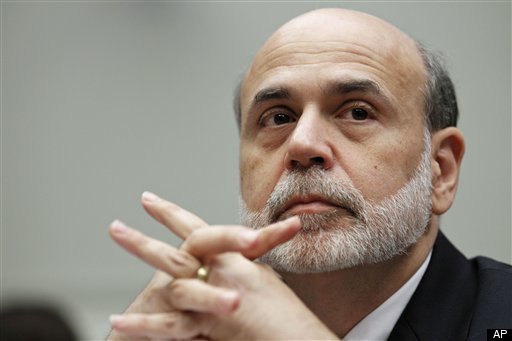 Testifying before the Congressional Joint Economic Committee in March 2007, Bernanke, considered a scholar on central banking, said, "The impact on the broader economy and financial markets of the problems in the subprime market seems likely to be contained." And later that month, Paulson, the secretary of the Treasury who had recently run Goldman Sachs, echoed Bernanke's view that the mortgage crisis would not infect the overall economy or world financial markets.
"It looks to me like this housing issue is going to be contained," Paulson told members of Congress on March 28. Never mind that many of the most disastrous securities had been created by Goldman during the Paulson years.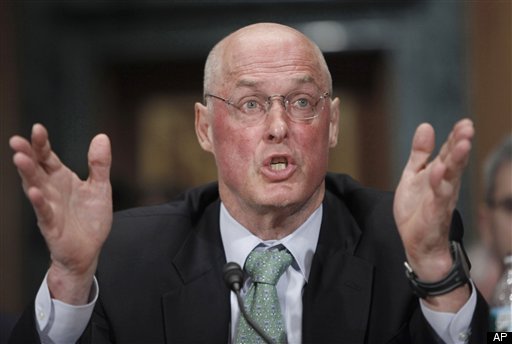 Things were decidedly not contained at Fremont, however. That month, the company noted in a regulatory filing that the California Court of Appeals had ruled against it in a lawsuit that had been brought by the California insurance commissioner. The commissioner had found that Fremont was selling adjustable-rate mortgages to subprime borrowers "in an unsafe and unsound manner that greatly increases the risk that borrowers will default on the loans or otherwise cause losses."
At the same time, Fremont was visited with a cease and desist order from the FDIC, a regulatory action that was the kiss of death for a financial institution. The FDIC enumerated 14 problematic practices at Fremont, including operating without effective risk- management policies and with a large volume of poor- quality loans, and conducting business without sufficient capital or liquidity.
In April 2008, Fremont announced that it received default notices on over $3 billion of subprime mortgages it had originated in March 2007 and that it did not have the cash to buy back the loans as promised. In fact, Fremont Investment and Loan did not even have the minimum of $250 million in net tangible book value it had agreed to maintain.
That month, with Fremont's stock in the cellar and its operations all but shuttered, the ratings agencies finally downgraded Fremont. They assigned the company's debt the ignominious status of junk.
Fremont filed for bankruptcy in 2008. As part of the proceedings, the California insurance commissioner sued to take control of the Ansel Adams photographs that had graced the company's headquarters for more than thirty years. When Christie's sold the prints at auction, they fetched $3.8 million.
Anwar Ibrahim's Interview ~ Cops will face big risk if they name man in sex video!
Posted: 23 May 2011 07:32 AM PDT
Opposition Leader Anwar Ibrahim's interview by Malaysiakini Team headed by Steven Gan and his journalists Salhan K Ahmad, Aidila Razak and Kow Gah Chie.
Anwar reiterated that he will not leave PM Najib Tun Razak alone for he believes that Najib is behind the Dato Trio disclosed sex video said to be of him?
He says that he is sick and tired of being hounded by the ones accusing him for the past 13 years!
He also claims to be kept out of the loop with regard to what is rumored as the 'IC Project' said to give Malaysian citizenship to illegals in Sabah in order to boost the BN's electorate. 
Read more about the interview

here

.
Watch the following video to learn more about his views to that:
I came across the You Tube video below which shows an Indonesian news media report attesting to what Anwar claims above :
True or false? Wallahu'alam bissawab! I leave it to the Malaysian National Registration Department and Home Ministry to investigate the matter.
To those who cry out that Mahaguru58 only gives room to UMNO and BN friendly news in this blog, what do you have to say about me sharing Anwar's views here?
You guys are sick and blinkered beyond help!
Wake the hell up and realize that bloggers like me are free to publish what we see fit and ought to be shared with all Malaysians to be fair to all!
The truth will prevail no matter what!
Dominique Strauss-Kahn's Aristocratic Right to Rape Us Commoner Peasants Using the $Billions We Pay Them
Posted: 23 May 2011 02:26 AM PDT
Mark Steyn really busts some chops with heavy sarcasm weaponry!
Excerpts from Mark Steyn: The unzippered princeling and the serving wench
Whatever the head of the IMF did or didn't do, the reaction of the French elites is most instructive.
"We and the Americans do not belong to the same civilization," sniffed Jean Daniel, editor of Le Nouvel Observateur, insisting that the police should have known that Strauss-Kahn was "not like other men" and wondering why "this chambermaid was regarded as worthy and beyond any suspicion."

Bernard-Henri Lévy, the open-shirted, hairy-chested Gallic intellectual who talked Sarkozy into talking Obama into launching the Libyan war, is furious at the lèse-majesté of this impertinent serving girl and the jackanapes of America's "absurd" justice system, not to mention this ghastly "American judge who, by delivering him to the crowd of photo hounds, pretended to take him for a subject of justice like any other."

…

Neither Geithner nor Strauss-Kahn have ever created a dime of wealth in their lives. They have devoted their careers to "public service," and thus are in the happy position of rarely if ever having to write a personal check. At the Sofitel in New York, DSK was in a $3,000-per-night suite. Was the IMF picking up the tab? If so, you the plucky U.S. taxpayer paid around 550 bucks of that, whereas Strauss-Kahn's fellow Frenchmen put up less than $150.

…

Especially when he's presiding over an IMF with a budget deficit of some $400 million. But perhaps it would be unreasonable to ask so famously unzippered a man to tighten his belt.

After all, according to Ben Stein, my former colleague at The American Spectator, DSK is "one of the most recognizable people on the planet." Many's the time I've seen him exiting a swank restaurant with Justin Bieber and Lindsay Lohan and said, "Hey, there's Dominique Strauss-Kahn with Wossname and Thingummy!"

Fortunately, when the burdens of recognizability get too great, M Strauss-Kahn is able to retreat to his house in Washington, or his apartment in Paris, or his second apartment in Paris, or his riad in Marrakesh. Oh, c'mon, you provincial bozos: A "riad" is a palatial Moorish residence built around an interior courtyard. Everyone knows that. A lifetime of devoted "public service" in "socialist" France isn't yet as remunerative as in Mubarak's Egypt or Saddam's Iraq, but we're getting there. As the developed world drowns under the weight of Big Government, the gilded princelings of statism will hunker down in their interior courtyards and guard their privileges ever more zealously.

…

…it will be understood that the Great Men of the Permanent Governing Class cannot be bound by the rules they impose on the rest of you schmucks.
As Ace says:
Once you assert the right to rape the occasional peasant, you've basically declared yourself to be a member of an independent sovereign nation — the nation of elites, which deigns to visit other nations and boss them around — with full diplomatic immunity, as any important dignitary from a foreign land might have.

The New Aristocracy isn't made by blood but by credentials. The aristocracy is "born" in each countries two or three most elite schools, and the formal induction into the class occurs in key international/financial government bureaucracies.

And then?

Then you can stop paying taxes with no fear of the consequences the commoners face, and you can forcibly rape (or, actually, sodomize) the help and know that an entire nation's aristocrats will defend you and criticize those lowly prosecutors who charge you.

…

…it's this network of new aristocrats and its credentials serving as patents of nobility that pay for our $3000 per night rape-suites in New York City.
Malaysian double-standard interference in our neighbours' domestic affairs?
Posted: 23 May 2011 05:09 AM PDT
The Malaysian Insider's news article
Eskay close to Thai insurgents, leaked US cable shows
reported that:


The cable also said that Shazryl shared a 12-page paper on the insurgency and Thai Malay views resulting from his interviews with numerous separatist leaders.

"Eskay credibly appeared to have contacts with a large pool of old guard leaders insurgents and sympathizers from Thailand's Malay south. His views on the insurgency were the most detailed we heard during five days of travel in northern Malaysia and tracked well in many respects with information and opinions from others," the cable said.

It also said that several Malaysians volunteered they were suspicious of Eskay's contacts with Malay separatists and alleged Eskay had been involved in controversial business deals in the past.

This is the sort of story that explains why our Thai and Philippine neighbours don't trust us in the least. And most of the time, 'twas the States (not Federal) governments that had dabbled in the affairs of neighbouring countries by supporting their separatist insurgencies.

Apparently years ago, some powerful politician in Sabah was supporting the Muslim separatists in southern Philippines. Some said he fantasized himself as a potential Caliph in a new Islamic Caliphate comprising Sabah and the southern part of the Philippines. Even Gaddafi of Libya bought into that meddling of Filipino domestic political affairs.

I wonder whether his fantasy included that dirty word 'secession' [from Malaysia]?

The Thai issue was more of a kinfolk participation, involving mainly Kelantanese, rather than someone's imperialistic fantasy. But the Thais didn't (and still don't) trust any Malaysian Muslim officers.

I do not know how true has been a story I heard, that in those anti-CT days when we had a cross-border military liaison office in Songkhla (or was it Hadyaai?), the Thais requested Malaysia to send only non-Muslim military officers as staff there.

I'm sure The Malaysian Insider article would no doubt raise a few 'told you so' across the Malaysian-Thai border.

We bristled with outrage when we suspect other nation of interfering in our internal affairs, yet we ourselves couldn't even respect the internal affairs of another nation by refraining from poking our bloody nose and fingers into them.
A STORY OF 'SUMANGALI SLAVERY SCHEME.'GIRLS OF TAMIL NADU AMMA JAYA WHAT ARE YOU GOING TO DO ABOUT?
Posted: 23 May 2011 04:51 AM PDT
Little is known fact about such high profile garment manufactures chain is about the nature of their sourcing activity. These big garment brands have their products made under exploitative and unhealthy conditions by girls in the southern districts of Tamil Nadu,India.  The girls, mostly younger than 18 and from a Dalit ('outcaste') background are employed under the 'Sumangali Scheme.'
The word "Sumangali" in Tamil means an unmarried girl becoming a respectable woman by entering into marriage. Thus, the scheme is also known as "marriage assistance system".
This employment scheme stands for bonded labor, as described in 'Captured by Cotton', a report published today by the Centre for Research on Multinational Corporation (SOMO) and the India Committee of the Netherlands (ICN).
The report features case studies of four large manufacturers. These enterprises produce for Bestseller (e.g. Only, Jack & Jones), C&A, GAP, Diesel, Inditex (e.g. Zara), Marks & Spencer, Primark, Tommy Hilfiger, and many other European and US garment companies.
The Sumangali girls are recruited with the promise of a decent wage, comfortable accommodation, and, the biggest attraction, a considerable sum of money upon completion of their three-year contract. The scheme promises Rs. 30,000 to 50, 000 at the end of the third year of service along with the daily wages reported to be about 50 rupees a day.
The reality stands in sharp contrast to the alluring promises as the wages below the legally set minimum, there is excessive overwork, non-payment of overtime work, restricted freedom of movement, lack of privacy, no possibility to lodge complaints or get redress, unhealthy and unsafe working conditions and many more.
Actually, the promised sum is not a bonus, but is made up of withheld wages; nevertheless this lump sum comes handy to pay dowry, the bane of arranged marriages in India, says Payal Saxena, Advocacy and Communication. In a number of documented cases girls have not received the lump sum they were entitled to, despite having completed the contractual three year period, she adds.
The SOMO and ICN report says the 'girls' freedom of action is severely restricted with guards keeping a constant eye on them. They are compulsory accommodated in basic dormitories, often within the compound of the factory. This also means workers hardly have a chance to get in touch with trade unions or advocacy groups.
This situation fits the definition of 'worst forms of child labor' as laid down by the International Labor Organization (ILO) for children up to 18 years old,  a clear breach of international labor standards and Indian labor law, says Kasi Viswanathan Tamil Nadu vice-president of AITUC.
SOMO and ICN have shared drafts of the report with the companies that are named in the report.  A number of companies have undertaken steps towards the elimination of the Sumangali Scheme, but abusive labor practices still remains widespread.
Parallel to the SOMO and ICN report findings, a non-governmental organization, 'Vaan Muhil', conducted a survey in four districts of Tamil Nadu, following complaints on the exploitation of girls in some of the textile units.
The survey revealed that the touts, who get a commission up to Rs. 2,000 per girl, targeted poor girls between the age group of 13 and 18 from backward, most backward and Scheduled Caste communities with poor educational qualification.
The girls work hard continuously for 12 hours and even more and were getting only between Rs. 10 and Rs. 50 for the additional work,  They are not suppose to complain about working conditions, poor sanitary conditions, ill-equipped dormitory, inferior food quality etc, the survey said.
Apart from not being allowed to avail the weekly off, the workers would be allowed to talk to their parents over the telephone only in the presence of a supervisor and they cannot even move around freely. There are allegations of the girls being subjected to physical and sexual torture.
Most of the spinning mills terminate the services of these girls by leveling fake charges towards the fag end of their contract period so that they need not be given the assured sum, the survey said
M.A. Brittom Director of 'Vaan Muhil' who is actively campaigning to end the Sumangali Scheme, says that it is one of the most horrible programme being followed by a group of textile units in the guise of helping poor unmarried girls.
The NGO has decided to initiate multi-pronged strategy that includes legal intervention to get adequate compensation for the victims, systematic and sustained campaign, advocacy, counseling, medical assistance to the victims, ensuring alternative livelihood and so on.
The NGO has made a 15-member committee comprising of educationists, social activists, animators of women self-help groups, rural local body leaders, NGO representatives, trade union leaders etc. to look into this problem
The committee is to make a representation to the government with suggestions to abolish such exploitive scheme and if allowed to be continued should have a monitoring committee conducting periodical social audit over the execution of the scheme by meeting the laborers.
The Sumangali scheme is not a straightforward issue of bonded labor. The problem is complex and should be viewed in the context of the Indian caste system. It can be considered to be operational only when it addresses the needs of both the victims and the employing factories. Any solution to the problem must be legal and sustainable.
[Syed Ali Mujtaba is a journalist based in Chennai. He can be contacted at syedalimujtaba@yahoo.com]
The Truth about the 'Arab Spring'
Posted: 23 May 2011 02:34 AM PDT
Much ballyhooed across the Middle East and North Africa since about the beginning of this year is the ongoing 'Arab Spring'.  This is, we are told, a hopeful time when every ossified dictatorship in the region is either being brought to its knees or shaken to its core by democratically-minded uprisings and/or 'revolutions', one after another like proverbial dominoes. Supposedly, it's a time of great hope as the long oppressed people of the various Arab fiefdoms and sheikdoms finally reclaim their long-withheld freedom.
Well that's the mainstream media's take on the situation.  And the public always was a sucker for fairy tales.
The Egyptian so-called 'revolution' may have cast off the previous tyrant, but it also left another dictatorship--namely the generals of the Egyptian Army--firmly in charge.  The now-legalized Muslim Brotherhood--granddaddy of Hamas and Al Qaeda--is now openly and deftly maneuvering for power.  They are also working assiduously to write a new Egyptian constitution that sets up the next dictatorship--i.e. the one that puts the Muslim brotherhood on top.  The same is largely true in Tunisia, the place where this all began five months ago. In Libya, meanwhile, the 'Arab Spring' has morphed into a stalemated civil war, with Gaddafi's goons pitted against a disjointed hodgepodge of tribes and Islamists.
Other 'revolutions' in Syria, Yemen and Bahrain have done little more than leave piles of dead bodies in the streets.  The various regime enforcers keep busy shooting, mostly unarmed protestors and civilians. The gangs of thugs that rule all of these broken, dysfunctional countries remain in charge to this day. The UN and "international community" wring their hands, punctuated by issuing various sternly-worded--and equally useless--statements.
Meanwhile, the hunger, corruption and unemployment that brought the masses into the streets in the first place has, hardly to my surprise, failed to ebb as prognosticated by hopeful sounding pundits on CNN.
So what are the Muslims going to do about this, now that their street riots -- I mean 'Arab Spring'-- have failed to bring them bread or jobs?  What will they do now that their respective national economies have tanked or are moribund? Well, they'll fall back on their usual habit
blaming the Jews for all their ills
. Even the US mainstream media is reporting that "anti Semitism is on the rise in the Arab Spring." Obama, of course, with his political finger permanently jutting into the political wind, has neatly piggybacked onto this sentiment by proclaiming that Israel's borders are the cause of all the region's problems. He recently had Israel's Prime Minister in his office and pretty much ordered him to make sweeping territorial concessions (which apparently didn't go over too well).
So, you see, fixing those pesky Israeli borders and taming the "Zionist Regime" will solve everything, as any diplomat in Brussels, Washington, Riyadh or New York can tell you.  Ah, so peace, bread and freedom can all be yours if the Zionists--I mean Israelis--just fall back to their 1967 borders and meekly lay their necks down in front of a bunch of Jew-hating homicidal maniacs--I mean their 'Palestinian neighbors'.
The reality of the Arab Spring is this: the burgeoning masses of the Middle East are hungry and unemployed. Simply put, they are running out of food. Their corrupt, cash-strapped governments got priced out of the wheat markets when rising demand from Asia, along with the climbing cost of fuel and declining world supplies, sent the price of wheat skyrocketing by 91% in the past twelve months. Even a fire-breathing Koran-and-AK-47-toting jihadist has to eat.
Now, the various governments of the region are finding funds and credit short and their food stockpiles running out. Egypt
reportedly now
has a one-month supply of rice and a four-month supply of wheat. They increasingly cannot afford to buy more. Every Muslim and Middle Eastern country has long since lost the ability to feed itself with crops from its own arable land. So if food from the outside is not forthcoming, and soon, the Arabs will starve. But everyone can see this coming, right?
Not exactly. The hungry masses riot in the streets and blame the Jews. Their own governments, all dictatorships or transitioning to one form of tyranny or another, care only about power and staying in power. And blaming the Jews is also politically useful for them and everyone else, unless of course you happen to be Jewish.  The US is led by a president who has his own ideological axe to grind, a man who endlessly blabs to all about 'green jobs', 'carbon credits' and a 'peace process' based solely on Israeli concessions and worthless promises. As for the looming food shortage? Well, Obama has promised "aid" to Egypt, but whether the US can provide enough "aid" to singlehandedly feed Egypt, let alone the entire Arab world, remains an open question. 
The Arabs, and most everybody else, desperately need energy, jobs and most of all, food. And they need it now. But since everyone is too busy chasing their own ill-considered short-term ideological or political agendas -- from Washington on down -- who's minding the store?  Maybe you are, but you don't count.
When historians in the future look back on the early years of the 21st century, and consider governments bankrupted by prolific and wasteful entitlement programs, tied down by drilling bans and environmental restrictions on agriculture, blindfolded by relentless political correctness and self-censorship, they will likely shake their heads. They will conclude, "What were they thinking?" No one is thinking; that's precisely the problem.
The biggest tragedy of our time may yet prove to be the pursuit of the irrelevant by the self-deluded.
PROMISCUOUS FIRST LADY , BRIBE TAKING SEX-HUNGRY PRIME MINISTER AND VICTIMIZED OPPOSITION LEADER
Posted: 23 May 2011 02:05 AM PDT
 
According to a cable on that date signed by Keith, Syed Hamid dismissed claims of conspiracy, defended the police handling of the case and emphasized that Anwar was "being treated fairly."
"The Government of Malaysia is becoming aware of the negative impact the Anwar case has had on its international reputation and is acting to change the negative foreign perceptions," the cable read.
"Today's briefing was an attempt by the GOM to influence the diplomatic community, counter Anwar's own messaging the day before, and work against critical international media attention."
The skeptical tone of the cable is difficult to miss. Syed Hamid, the cable said, "shared no new information with the group as a whole and we doubt the briefing swayed diplomats to change their prior opinions; indeed, we heard a good measure of cynicism from some of the gathered diplomats. The government's decision to hold the event and the Ambassador's discussion with the Home Minister afterward served to reinforce our belief that the Government of Malaysia already has decided to charge Anwar for sodomy, and it will take this next step by mid-August."
The cables take note of the fact that Anwar filed a police complaint on July 1, 2008 against the national police chief and the Attorney General.  He held a press conference and later headlined a mass rally, using the podium to attack Najib and his wife Rosmah Mansor, "whom he believes to be behind the current sodomy allegations."
Anwar's wife Wan Azizah met with Abdullah Badawi, the cable notes, "to provide him with information on Najib's connection to Anwar's accuser, and receive Abdullah's assurances her husband would be treated fairly… The sodomy case highlights that the risks for Anwar from the political status quo are significant and very personal, and provides impetus for Anwar to move ahead more aggressively to try to topple the BN government and stop Najib from becoming the next Prime Minister."
That was 2008 and that is pretty much where the political situation still stands three years later.  Frustrated with the sodomy case and hamstrung by internal political squabbling within his coalition, Anwar may not be a spent force, but Najib has the far stronger hand.  The cables contain no smoking guns about the sodomy case. But the trial itself, with the prosecution's numerous missteps and admissions that Najib, his wife and police officials met with Saiful before he made the allegations against Anwar, provides enough evidence of that.


Utusan compares Anwar to Strauss-Kahn Utusan Malaysia shouldn't confuse Anwar Ibrahim to Dominique Strauss-Kahn as the differences between their alleged sexual misdemeanours are like chalk and cheese.For instance, the hotel maid who was assaulted did not wait for two days to report the matter to the authorities. She reported it right after the incident. The IMF chief also does not have to contend with bizarre evidences like the unanimous findings of no sexual penetration by several doctors, the victim not washing or defecating for days just to preserve the semen, high-level political interferences by the PM and his wife, and the discovery of half a dozen DNAs in the alleged offender's semen. This shows how desperate Umno, BN and Utusan Malaysia are. For years now, the whole government resources and institutions have been used against Anwar to make sure he will be 'politically dead'.If we apply the same logic used by Utusan, then what about the allegations against those involved in the murder of Altantuya Shaariibuu, those allegedly involved in receiving the RM500 million commission from our purchase of the Scorpene submarines, the alleged rape of the Indonesian maid, the alleged corruption against Sarawak Chief Minister Abdul Taib Mahmud, etc? There was also a Umno leader accused of rape. Why doesn't he stepped down? Is there any video recording such as the CCTV involving Dominique Strauss-Khan, which shows the victim running frightened from the IMF boss' room? If Saiful Bukhari Azlan is telling the truth, why didn't he also run away from Anwar Ibrahim? He claimed he was forcefully sodomised many times, but he continued working for Anwar until he met the conspirators. As for the sex video, why hasn't the police revealed the identity of the man in the video? Utusan Malaysia has lost all moral ground to advise anyone since it had blatantly lied in claiming that the Christians were planning to make Christianity the official religion of the federation in order to create racial tensions.When the press loses its bearing in society, it is best to refrain from commenting. Principles are more important than one person. It is imperative that people vote for the opposition, even if Anwar were not in Pakatan Rakyat. When a sitting prime minister's bodyguards and close friend are implicated in the murder by C4 case, why did not Najib Razak resign? Anwar has bad morals? Never mind, Anwar is acceptable to us. Even if it is true, it is a moral crime, unlike pilferage, stealing, abuse of power, murder, illegal imprisonment, torture, breach of trust, etc.The only difference is that those guilty of the latter crimes are not caught, investigated or charged.
What about a senior minister caught romping with a woman in Port Dickson? Awang Selamat, takkan you
tak tahu? If Najib, the PM implicated in the murder of Altantuya, resigns, I would call personally on Anwar and advise him that he has reached the end of the road and that he too has no choice but to resign from all public posts. This is the deal. I don't really care as much about Strauss Khan as I care about my fellow Malaysians. I am very worried for those who can see a fly moving on the other side of the outer surface of a cup of tea but can't see an elephant right in front of their nose

OUR UMNO RESPONSE TO A SCANDALOUS MESS IS NEAT AND CATEGORISED. CASH AND SEX ARE THE NORTH AND SOUTH POLE OF MASS INTEREST, EACH WITH A SPRAWLING MAGNETIC FIELD. WE DIVIDE THE HEMISPHERES WITH THE EQUATOR OF LOGIC. CASH AND CORRUPTION ARE THE PRESERVE OF POLITICS. SEX IS THE PROVINCE OF GLAMOUR. WE REFUSE TO RECOGNISE ANY CROSS-OVER EVIDENCE.
THE REAL BUSINESS OF THE COMPANY IS TO ACT AS THE BAGMAN FOR ROSMAH MANSOR, THE WIFE OF THE PRIME MINISTER.
I MET THE CARPETMAN MORE THAN A YEAR AGO. HE ASKED TO MEET THROUGH A MUTUAL ACQUAINTANCE BECAUSE HE WAS ALARMED THAT I WAS ABOUT TO REVEAL THAT THE CARPETMAN IS ACTUALLY ROSMAH'S BAGMAN. BUT THAT WAS NOT THE THING THAT GOT HIM ALL FLUSTERED. WHAT DID WAS THE REVELATION I WAS GOING TO MAKE THAT HE IS NOT ONLY THE CARPETMAN WHO IS ROSMAH'S BAGMAN BUT THAT HE IS ALSO HER TOYBOY.
I ONLY DO BUSINESS WITH ROSMAH, SAID THE CARPETMAN. MY RELATIONSHIP WITH ROSMAH IS ONLY FOR BUSINESS PURPOSES. I AM NOT SLEEPING WITH ROSMAH, HE PLEADED. SO PLEASE DO NOT TELL THE PUBLIC THAT I AM ROSMAH'S TOYBOY. THE IMPRESSION HE WANTED TO MAKE IS THAT HIS RELATIONSHIP WITH ROSMAH IS CONFINED
TO THE BOARDROOM AND DOES NOT EXTEND TO THE BEDROOM.
WELL, THAT IS NOT WHAT MUMTAZ JAAFAR SAYS. AND WHO IS MUMTAZ JAAFAR? HEY, IF I START TALKING ABOUT HER THEN I WOULD ALSO HAVE TO MENTION HER RELATIONSHIP WITH SAIFUL, THE PERSON WHO ALLEGES THAT ANWAR IBRAHIM SODOMISED HIM. AND IF I START TALKING ABOUT THAT THEN WE WILL END UP TALKING ABOUT THE SODOMY 2 CASE AS WELL. SO LET'S GET BACK TO THE SUBJECT OF THE CARPETMAN, ROSMAH'S BAGMAN CUM TOYBOY.
THE WHOLE COUNTRY IS VERY FOCUSED ON NAJIB TUN RAZAK'S EXTRAMARITAL AFFAIRS. SURE, EVERY MALAYSIAN KNOWS ABOUT THIS. AND EVERY MALAYSIAN ALSO KNOWS ABOUT HIM GETTING CAUGHT IN A PORT DICKSON HOTEL ROOM WITH ZIANA ZAIN. IN FACT, ISA SAMAD EVEN HAD PHOTOGRAPHS OF NAJIB CLAD ONLY IN A TOWEL WITH THE DELICIOUS YOUNG THING IN HIS BED. AND ISA HANDED THE PHOTOGRAPH OVER TO THE THEN PRIME MINISTER TUN DR MAHATHIR MOHAMAD. (AND THAT IS WHY MAHATHIR JUST DOES NOT UNDERSTAND WHY NAJIB WOULD CHOOSE ISA TO CONTEST THE BAGAN PINANG BY-ELECTION WHEN IT WAS ISA WHO TRIED TO BRING NAJIB DOWN WITH THE PHOTOGRAPH).
ANYWAY, LET'S NOT DIGRESS TOO FAR. AS I SAID, EVERY MALAYSIAN KNOWS ABOUT NAJIB'S EXTRAMARITAL AFFAIRS. BUT HOW MANY ALSO KNOW THAT ROSMAH HAS A PENCHANT FOR BOLLYWOOD TYPES. HELL, SHE WILL EVEN ARRANGE DATUKSHIPS FOR THEM IF THEY TREAT HER THE WAY SHE LOVES TO BE TREATED, IF YOU KNOW WHAT I MEAN. AND THIS PARTICULAR CHAP I AM TALKING ABOUT, THE CARPETMAN CUM BAGMAN CUM TOYBOY, IS FAR BETTER LOOKING THAN SHAHRUKH KHAN (OR IS IT DATUK SHAHRUKH KHAN NOW?) — NOT TO MENTION YOUNGER AS WELL.
YES, I HAVE BEEN KEEPING THIS STORY UNDER WRAPS FOR MORE THAN A YEAR NOW. BUT IT IS NOW TIME THAT THE STORY BE TOLD. THERE IS MORE, THOUGH. DEEPAK THE CARPETMAN CUM BAGMAN CUM TOYBOY HAS BEEN VERY NAUGHTY. AND ALL THESE NAUGHTY DEEDS WERE DONE ON BEHALF OF ROSMAH.
IN DUE COURSE MORE WILL BE REVEALED ABOUT THE ROLE OF THE CARPETMAN AND HOW HE HAS SERVED ROSMAH. TODAY IS NOT THE TIME TO DO THAT THOUGH. SO STAY TUNED FOR FURTHER EPISODES OF THE CARPETMAN CUM BAGMAN CUM TOYBOY OF THE SO-CALLED FIRST LADY OF MALAYSIA.
MERE KINKY SEXY ROSMA
MERE BABI (SISTER) NAHI
BOLEH BOLEH SANGAM
BONKING BOLEH
THE REAL BUSINESS OF THE COMPANY IS TO ACT AS THE BAGMAN FOR ROSMAH MANSOR, THE WIFE OF THE PRIME MINISTER.
I MET THE CARPETMAN MORE THAN A YEAR AGO. HE ASKED TO MEET THROUGH A MUTUAL ACQUAINTANCE BECAUSE HE WAS ALARMED THAT I WAS ABOUT TO REVEAL THAT THE CARPETMAN IS ACTUALLY ROSMAH'S BAGMAN. BUT THAT WAS NOT THE THING THAT GOT HIM ALL FLUSTERED. WHAT DID WAS THE REVELATION I WAS GOING TO MAKE THAT HE IS NOT ONLY THE CARPETMAN WHO IS ROSMAH'S BAGMAN BUT THAT HE IS ALSO HER TOYBOY.
I ONLY DO BUSINESS WITH ROSMAH, SAID THE CARPETMAN. MY RELATIONSHIP WITH ROSMAH IS ONLY FOR BUSINESS PURPOSES. I AM NOT SLEEPING WITH ROSMAH, HE PLEADED. SO PLEASE DO NOT TELL THE PUBLIC THAT I AM ROSMAH'S TOYBOY. THE IMPRESSION HE WANTED TO MAKE IS THAT HIS RELATIONSHIP WITH ROSMAH IS CONFINED TO THE BOARDROOM AND DOES NOT EXTEND TO THE BEDROOM.
WELL, THAT IS NOT WHAT MUMTAZ JAAFAR SAYS. AND WHO IS MUMTAZ JAAFAR? HEY, IF I START TALKING ABOUT HER THEN I WOULD ALSO HAVE TO MENTION HER

THE WHOLE COUNTRY IS VERY FOCUSED ON NAJIB TUN RAZAK'S EXTRAMARITAL AFFAIRS. SURE, EVERY MALAYSIAN KNOWS ABOUT THIS. AND EVERY MALAYSIAN ALSO KNOWS ABOUT HIM GETTING CAUGHT IN A PORT DICKSON HOTEL ROOM WITH ZIANA ZAIN. IN FACT, ISA SAMAD EVEN HAD PHOTOGRAPHS OF NAJIB CLAD ONLY IN A TOWEL WITH THE DELICIOUS YOUNG THING IN HIS BED. AND ISA HANDED THE PHOTOGRAPH OVER TO THE THEN PRIME MINISTER TUN DR MAHATHIR MOHAMAD. RELATIONSHIP WITH SAIFUL, THE PERSON WHO ALLEGES THAT ANWAR IBRAHIM SODOMISED HIM. AND IF I START TALKING ABOUT THAT THEN WE WILL END UP TALKING ABOUT THE SODOMY 2 CASE AS WELL. SO LET'S GET BACK TO THE SUBJECT OF THE CARPETMAN, ROSMAH'S BAGMAN CUM TOYBOY.
ANYWAY, LET'S NOT DIGRESS TOO FAR. AS I SAID, EVERY MALAYSIAN KNOWS ABOUT NAJIB'S EXTRAMARITAL AFFAIRS. BUT HOW MANY ALSO KNOW THAT ROSMAH HAS A PENCHANT FOR BOLLYWOOD TYPES.

 HELL, SHE WILL EVEN ARRANGE DATUKSHIPS FOR THEM IF THEY TREAT HER THE WAY SHE LOVES TO BE TREATED, IF YOU KNOW WHAT I MEAN. AND THIS PARTICULAR CHAP I AM TALKING ABOUT, THE CARPETMAN CUM BAGMAN CUM TOYBOY, IS FAR BETTER LOOKING THAN SHAHRUKH KHAN (OR IS IT DATUK SHAHRUKH KHAN NOW?) — NOT TO MENTION YOUNGER AS WELL.
YES, I RPK HAVE BEEN KEEPING THIS STORY UNDER WRAPS FOR MORE THAN A YEAR NOW. BUT IT IS NOW TIME THAT THE STORY BE TOLD. THERE IS MORE, THOUGH. DEEPAK THE CARPETMAN CUM BAGMAN CUM TOYBOY HAS BEEN VERY NAUGHTY. AND ALL THESE NAUGHTY DEEDS WERE DONE ON BEHALF OF ROSMAH.
IN DUE COURSE MORE WILL BE REVEALED ABOUT THE ROLE OF THE CARPETMAN AND HOW HE HAS SERVED ROSMAH. TODAY IS NOT THE TIME TO DO THAT THOUGH. SO STAY TUNED FOR FURTHER EPISODES OF THE CARPETMAN CUM BAGMAN CUM TOYBOY OF THE SO-CALLED FIRST LADY OF MALAYSIA.
From the most innocuous to positively earth shattering, decisions put pressure on our minds. And sometimes the innocuous ones are more difficult to take.
For me the most difficult decision every day is to decide what should be served for lunch and dinner. Each morning the question shatters the morning peace as I reverberate with the silent scream in my head. I force my dreamy brain, taken up with matters I consider more cerebral, to visualise seasonal vegetables. Another part of my brain focuses on the fixed prejudices each member of the family will have to each of those wretched vegetables. And then, as my mind starts calculating the food value of each dish and when it was last prepared, in extreme agitation I give up and name the first dishes that come to mind, prepared to fight it out another day at the table!Most of us do not like taking decisions. We go through emotional upheavals and mental tension and are more often than not influenced by external circumstances. Devotees of science say that the decisions we do take are based on the mood of the moment, oversimplification of a problem, refusal to apply ourselves or sheer prejudice. Our subconscious and the environment also play their role in misguiding a decision. And of course, emotions play a huge part in influencing what we decide. Not a very rational picture!
Normally the decisions one has most trouble making are the ones that involve too many factors or offer too many options, where one expects maximum resistance, and where the impact is going to be a rather big one!
The decisions a person is sure about are in areas that have been mastered, the factors considered rationally, the clutter swept away and the focus exclusively on the problem in hand.
The process is simple though logical, and one that would be approved by scientists and mathematicians alike. Each time you have a problem, you will invariably also have many factors that need to be weighed against each other. Identify these factors and write them down. You can even organise them in order of priority, or rate them in a completely mathematical manner.
Many factors can influence decision making. Horizon, the BBC popular science and philosophy documentary programme, identifies perception of loss or gain as a primary influence in decision taking in their programme, How To Make Better Decisions. Using the example of cab drivers in NYC, the footage shows how cabbies on fast days, make as much as they are used to making and drive off straight home. On slower days however, they work longer because they feel they have made a loss. The rational thing to do of course would be to work extra on fast days to earn more and on a slow day, cut your losses and go home early!
But we are not always rational about our decisions. Horizon goes on to say that though we should accept that everybody has an initial emotional response, we shouldn't let emotions have an upper hand in the decision m a k i n g process. To prove that our choices can be manipulated by something as random as temperature, the footage shows how people who have been made to hold a warm drink in their hands had a far more favourable opinion of a man than those made to hold a cold drink just prior to meeting the same guy.
One of the most dangerous factors in wrong decision making can be the influence of the outside world. Priming is one factor that contributes to this. Prof John Barg of Yale University claims that our decisions can be subliminally manipulated. Images, words, movies slip feelings and thoughts into our heads and those then are responsible for affecting our behaviour and decision taking.
Apart from this, there are all kinds of people around us who have a stake in influencing our decisions, and their manipulative  powers cannot be undermined. And so, while being logical, capping emotions and considering choices mathematically, we also need to beware of outside influences if we are to take rational decisions. And last but not the least, we must give some credence to our intuitive powers when making a decision. Even as we agitate over the pros and cons, somewhere within us we already know what we are going to decide. As they say, whenever in two minds, toss a coin — not to settle the question, but because while it is in the air, you will know what your heart is hoping for!
Posted: 23 May 2011 02:07 AM PDT
Ahmad Zahid Hamidi telah menyebut tentang usaha DAP untuk menambah bilangan calon Melayu di dalam pilihanraya yang akan datang dan sekali gus mengajak seramai mana orang Melayu untuk menganggotai parti itu. Zahid telah menyebut tentang mewujudkan Roketkini yang akan menyambung lidah DAP kepada orang Melayu. Zahid telah meminta supaya PAS dan PKR berhati-hati tentang usaha DAP untuk menarik seramai mana orang Melayu untuk bersama-sama DAP dalam politik tanah air.
Zahid menzahirkan kebimbangan beliau dengan usaha DAP untuk mendapatkan keahlian orang Melayu lebih-lebih lagi jika DAP menurunkan calun-calun Melayu di dalam pilihanraya umum nanti. Zahid mengingatkan orang Melayu supaya tidak 'terpedaya' dengan langkah DAP ini. Beliau berkata demikian semasa meresmikan Persidangan Perwakilan salah sebuah Bahagian UMNO di Melaka semalam.
Saya mempunyai persepsi yang apa yang di sebutkan oleh Zahid itu adalah sikap UMNO yang cuba menakut-nakutkan orang Melayu tanpa basis yang kuat. Pertamanya apa yang hendak diperdayakan oleh DAP yang di sebut oleh Ahmad Zahid itu? Adakah dengan membawa orang Melayu menyertai parti itu merupakan usaha memperdayakan orang Melayu?
Kita perlu ingat bahawa DAP merupakan parti berbilang kaum yang boleh disertai oleh mana-mana kaum sekali pun. Saya telah membaca perlembagaan parti itu secara terperinci setelah parti itu menghantarkan senaskah perlembagaan parti itu di atas permintaan saya baru-baru ini. DAP menjunjung perlembagaan negara dan menerima semua kandungan yang termaktub di dalam perlembagaan negara termasuk menerima bahasa Melayu sebagai bahasa rasmi negara.
Tetapi siapa sahaja tahu yang kenyataan Zahid itu merupakan kenyataan yang biasa kita dengar di kalangan pemimpin BN yang sudah begitu 'paranoid' dengan kemajuan yang dicapai oleh parti-parti pembangkang yang dahulunya di cemuh-cemuh oleh pihak kita sebagai parti yang tidak baik bagi rakyat dan negara. Yang baik hanya BN terutamanya UMNO.
Bagi DAP ianya merupakan parti yang halal dari segi undang-undang negara. Disiplin dan moral parti itu masih tinggi seperti juga moral parti UMNO dulu-dulunya. Apabila parti kita sudah kelunturan moralnya maka DAP dengan sendirinya akan mendapat perhatian ramai terutamanya dari kaum Cina yang tahu apa yang perlu bagi kaum itu. Di sebaliknya UMNO terlalu cerca marba dengan sikap bermuka-muka dengan kaumnya sendiri dan kaum-kaum lain di negara ini.
Jika DAP mahu meningkatkan bilangan orang Melayu di dalamnya itu tidak salah dan tidak ada apa yang hendak diperdayakan oleh parti itu. Selama ini parti itu telah dimomokan sebagai parti seperti parti komunis dan chauvinistik Cina. Tetapi UMNO tidak menyedari parti komponen dalam BN, iaitu MCA merupakan parti yang lebih chauvinistik yang acap kali menyalahkan UMNO sebagai penyebab kepada kekalahan ramai calun-calunnya di dalam pilihanraya yang lalu.
MCA lah yang melaungkan supaya dihapuskan hak istimewa orang Melayu dan memperkayakan idealism dan perjuangan sama-rata tanpa mengira kaum. MCA belum lagi menunjukan bukti mampu mentadbir sebuah kerajaan sedangkan DAP sedang mangalami mentadbir sebuah negeri dengan baik dan tahap ketelusan yang tinggi.
Oleh yang demikian saranan Zahid itu hanyalah setakat menakut-nakutkan orang Melayu supaya jangan menyokong DAP. Itu sahaja. Tetapi kita tidak takut dengan perbuatan sumbang sebagai pentadbir negara dan rakyat dengan menyeliputi kerajaan pimpinan kita dengan rasuah dan salah guna kuasa yang tidak ada batas dan hadnya.
Tidak ada siapa yang tidak sayangkan UMNO ini, tetapi UMNO yang macam mana yang mereka sayangi? Rakyat mahukan UMNO yang dipimpin oleh barisan pimpinan yang baru yang menggantikan barisan sekarang yang mereka anggap sebagai barisan pimpinan yang tidak boleh dipercayai lagi. Tahap kesabaran orang Melayu sendiri sudah sampai kepenghujungnya dan acapkali blog ini telah menyarankan UMNO sepatutnya kembali bermula 'from the scratch'.
Bagi setengah pendapat yang tidak kurang ramainya memberikan pandangan yang sama. Selagi set kepimpinan yang ada sekarang masih berdegil maka mereka akan menggunakan hak mereka untuk mengundi dan menyokong sesiapa sahaja dalam pilihanraya yang akan datang asalkan sahaja calun-calun itu dari parti-parti yang halal di sisi undang-undang.
Ramai yang berpendapat mereka tidak mendoakan UMNO itu tumbang, tetapi kalau parti kita masih digenggam oleh barisan yang ada pada hari ini mereka tidak akan ada sesalan jika UMNO mengambil tempat sebagai parti pembangkang dalam penggal parlimen dan DUN yang akan datang.
Orang Melayu sudah ramai yang berpendapat tidak boleh lagi menyokong UMNO semata-mata untuk menyokong. Mereka tidak mahu lagi bersabar melihat pimpinan UMNO menyelewengkan wang rakyat tanpa segan silu semata-mata kerana ia UMNO yang kononnya menjadi kewajipan orang Melayu untuk menyokongnya. Sikap menyokong membabi buta sudah berlalu.
Sudah ramai juga orang Melayu berpendapat, kalau benar orang Melayu mahu menjadi bangsa yang ber'consequence' mereka patut menyertai DAP untuk mengimbangi kaum-kaum lain yang berada di dalam parti itu. Inilah 'advantage' yang ada kepada DAP. Orang Melayu boleh menyertainya tetapi kita tidak boleh menyertai MCA. MCA hanya untuk kaum Cina. DAP untuk semua kaum.
Zahid sepatutnya lebih takut jika orang Melayu tidak menyokong UMNO kerana jika mereka tidak menyokong DAP mereka akan menyokong PAS dan PKR.
"Kita mesti hidup mengikut zaman dan waktunya" kata seorang sahabat yang sebangsa dengan saya..
JEWISH PRISONER CHIEF DOMINIQUE STRAUSS-KAHN VS MUSLIM WOMAN VICTIM
Posted: 22 May 2011 11:45 PM PDT
click and watch
| | |
| --- | --- |
| | Dominique Strauss-Kahn, who is currently being held in a New York City jail on sexual assault charges, allegedly attempted a … |

[youtube=http://www.youtube.com/watch?v=U7K4YUcgALI&w=640&h=390]

There's nothing us regular folk love more than seeing a ridiculously wealthy guy who thinks the rules don't apply to him have a bad time. So for the cold open of its season finale, 'SNL' took aim at Dominque Strauss-Kahn, the disgraced IMF chief who was until Friday being held 
without bail
 at Rikers Island.
Of course, since Strauss-Kahn is accused of attempted rape, it doesn't take too many guesses to figure out where this sketch is going to end up. But first, how about a carefully nuanced discussion of the tenuous nature of the European economy? You catch more flies with honey, after all.
WATCH:
- Former International Monetary Fund (IMF) chief Dominique Strauss-Kahn will plead not guilty and be cleared of attempting to rape a hotel chambermaid, his main lawyer said Sunday.
The French politician, until recently considered a serious contender for the French presidency, is holed up in a Broadway apartment under armed guard while efforts were made to find him a more permanent home to prepare his defence.
Benjamin Brafman, who handled the child sex case against the late Michael Jackson, told Israeli newspaper Haaretz he was confident that Strauss-Kahn would go free.
"He'll plead not guilty and in the end he'll be acquitted," Brafman said during a family visit to Israel.
"Nothing is certain, but from what I've discerned in the investigation, he will be acquitted… He has impressed me very much. Despite the circumstances, he's doing well."
Sixty-two-year-old Strauss-Kahn faces seven charges over the alleged attempted rape of a worker at the Sofitel hotel in New York. The Muslim woman told police she was forced to carry out sex acts on the former French finance minister in his suite and that he tried to rip her clothes off.
Prosecutors told a bail hearing last week that they are building up a "strong" case and that the evidence so far backs the woman's claims. There has been no announcement however on whether police have found DNA evidence.
Brafman also told France's TF1 television, in a brief interview in Israel, that he's confident that "the charges will be proved false" and that he's working to restore Strauss-Kahn's "very good name."
Strauss-Kahn paid $1 million in cash and deposited a $5 million insurance bond to secure bail. He must wear an electronic bracelet and live under constant video camera surveillance with an armed private guard — and pay for those services.
Security conditions for his bail alone cost more than $200,000 a month, prosecutors say.
The ex-IMF chief currently resides at the Empire Building at 71 Broadway, a stone's throw from Wall Street and the Ground Zero site of the September 11, 2001 attacks.
Tour buses going by the building point out its now notorious temporary resident.
Strauss-Kahn is only allowed to leave that apartment for a medical emergency though he will be able to go to his lawyer, a doctor or a synagogue when a more permanent home is found.
He will have to appear in court again on June 6 to formally enter his plea, with a full trial likely months away.
Strauss-Kahn, who is hugely wealthy through his heiress wife Anne Sinclair, has also hired a powerful team of private investigators to fight his 32-year-old accuser's case.
Defence lawyers have so far given little indication of their strategy against the maid's claims that a naked Strauss-Kahn chased her through the hotel room where she'd gone to clean, then forced her into oral sex.
However, there have been hints that the lawyers will say a consensual sexual encounter took place.
A report published Sunday by an online investigative journalism site, the Centre for Public Integrity, sheds light on what took place in the hour after the alleged assault.
Citing anonymous sources, the report said the maid was "traumatised" after fleeing the hotel room. It said that during four separate interviews with supervisors and two hotel security officers, she gave consistent accounts of what allegedly took place.
The maid was visibly shaking and spitting as she described the events. The hotel security chief ultimately deemed her story credible and called police at 1:30 pm (1730 GMT), the Centre's story said.
Hours later, Strauss-Kahn was pulled off an Air France plane moments before its scheduled departure to Paris.
In France, Interior Minister Claude Gueant told local radio that if Strauss-Kahn was found guilty and asked to come to France to serve out a prison term there, "the French government would support his request."
Gueant said the sex crime accusations have damaged France's image abroad.
Some 500 people turned out Sunday in Paris for a protest by feminist groups against a wave of sexist commentary generated by Strauss-Kahn's arrest.
Strauss-Kahn supporters in France took to the airwaves, blogs and newspaper columns to defend him, attack US justice and, in some cases, to question the integrity of the alleged victim.
"The problem is not what happened in New York, but the tide of sexism that followed it," declared Caroline Haas, president of "Dare Feminism" and one of the event organisers.
"We are all chamber maids," declared one of the banners unfurled in front of Paris' iconic Pompidou Centre gallery complex. "No means no!"
The feminists' anger was turned on male commentators in the media — one magazine editor dismissed the attack as "touching up the help" — and on a wave of off-colour online jokes on social networking sites.
More than 15,000 people have signed the feminists' petition, including several French politicians.
The case has also sparked a battle between Europe and emerging powers over who should replace Strauss-Kahn as head of the International Monetary Fund.
French Finance Minister Christine Lagarde is tipped as a likely successor, thereby maintaining the unwritten rule that a European should occupy the post.
However, emerging economic giants, including China and Brazil, are arguing that the time has come for an IMF chief from outside the old club.
Mexico on Sunday announced it will back its central bank chief Agustin Carstens for job.
Tulang Besi TIdak Berapa Sehat
Posted: 22 May 2011 09:20 PM PDT
Posted: 22 May 2011 09:16 PM PDT
A ruling coalition that has had over 50 years of experience should know better than to flounder in the manner of this current administration.
In their greedy pursuit of wealth, they have neglected even the bare basics of winning the hearts and minds of the citizens.
That, if you ask me, is the difference between Malaysia and Singapore. The People's Action Party of Singapore tries to tap into the bare necessities - housing, transportation and a thriving economy.
For the most part, it has kept the citizens happy, and the murmurs of dissent appear to revolve around the huge incomes the politicians have allocated and approved for themselves.
Meanwhile, UMNO eyes every possibility of lining its pockets - from Petronas oil royalty to Lynas rare earth mining.
Thanks to my friend Tim, who scanned this from the Malayan section of
A History of Britain
, it gives me a glimpse of what the British (not a PM, mind you, just a General) did to make the citizens comply.
Click to enlarge
Those of you who live in Rawang or anywhere near would be familiar with Templer's Park. In Malaysia, that is all he is known for.
But the fact remains that it was probably Sir Gerald Templer, and not UMNO, who managed to curtail Chin Peng's troubling ways. So I really don't know why UMNO would bear a grudge against an old communist leader who wishes to die quietly in Malaysia or ban any mention of him.
Templer didn't need the ISA to keep the Communists at bay. All he did was ensure that the Malayan Chinese had roads, clean water, schools, medical centres, elected village councils etc.
In other words, he won over their hearts and minds.
UMNO wouldn't know how to begin - their culture is miles apart from the average Malaysian citizen, who is not as avaricious or greedy as them.
And that is why they have to resort to 'divide-and-conquer', a policy of racism and religionism because they really know no other way.
PLEASE STOP IGNORING ME, AND MANY OTHERS LIKE ME.
Posted: 22 May 2011 08:48 PM PDT
Breaking a Stalemate
Here is an older photo that Kate Upton posted on Twitter. I never saw it and I am sure a lot of you never saw it either. Since it contains a look at her sensational cleavage… I feel it deserves a moment in the spotlight.
This is now the second time that Kate has made some of us men desire to be an animal… Or is she trying to tell us that she needs to shave?
Reminder: Due to her insane popularity, I have started classifying Kate Upton as both a celebrity and a model. Kate is one of the few female models that has become so desired that she has made it onto both modeling websites and even some celebrity gossip websites.
We've all heard comments about horses and some of those comments have fueled insecurities in men but despite all that I've never actually been jealous of a damn horse… Until NOW!
ZEBA IQBAL
My sincere request to the Muslim American community, namely eligible men and their mothers, matrimonial sites and event organizers, and rishta aunties everywhere: 'Please stop ignoring me, and many others like me. I am part of a growing population of single women over 35 in our community, and we are not going away.'
We've reached a stalemate on marriage (probably several years ago) and have been on opposite sides of the table for too long. Can we be allies, not enemies? No one's right. No one's wrong. Can we call a truce and move on?
Though not widely discussed beyond the living rooms of Muslim American families, we all know marriage is a high priority (to be clear 'wajib' not 'fardh'). Being unmarried and over 35, I know searching for a suitable mate also includes a lot of soul searching (example: "Why is this happening Allah, what have I/we done wrong?' accompanied by muffled sobs and tears, and of course chest beating).
Growing up on romance novels and romantic movies, we (women) are not averse to marriage. Before you say 'tauba' too many times many of the 'romantic movies' are Bollywood movies our parents 'wished we would watch' so that we would stay 'connected with our culture'. Culture is a double-edged sword I guess.
I believe we all need help. We need to take this discussion out of our living rooms to Muslim social scientists, our prominent imams and our community leaders. We need to do research, ask for their expertise and assistance. You think I'm joking. I'm not. This situation is not something we can address effectively without deep Islamic knowledge and strong data.
I honestly do not believe I am 'incapable' of finding a 'suitable match', or that I am too old to have children, too picky, too ambitious, can't cook or placing too much focus on my career. Yet this is what I have heard for the better part of 10 years.
Let's move beyond these circular discussions. I truly appreciate any and all efforts, but I am not big on 'cookie cutter' solutions where the focus is on culture, not religion. Why are we re-enforcing failed cultural paradigms and not creating a religious paradigm for our community?
I have pep-talked my single friends out of some rough times (I've been there too), and know that 'I'm younger today than I will be tomorrow', I am 'Allah's creation and Allah's creations are all beautiful'. More importantly, the Prophet Mohammed (PBUH) married women that were older/younger, thinner/fatter, darker/lighter, taller/shorter, stronger/weaker, etc. Except for Bibi Khadija, none of his wives had children, and yet they were the 'best of women'.
Marriage is a fortress, it is a protection for men and women, and is not only for procreation. Also, wealth and children are gifts from Allah, we cannot guarantee either of them. We forget these things when we get wrapped up so tightly in our social and cultural norms.
I am 'unlucky in love' at least partly because I am working against a system, a mindset, with little to no support outside of a tight network of family and friends. Meeting and speaking with qualified, eligible men in informal and varied settings without going bankrupt and losing all my pride is a tough, if not impossible, proposition. You shake your head, but I speak the truth.
Informal and Varied Settings
Ask any relatively normal and well-adjusted person who does not stick out like a sore thumb in any other aspect of life except their 'unmarried' state and you will know that matrimonial events and sites focus on age, height, income and location. Not always to be discriminatory, but more because they are the 'easiest ways' to pre-screen and categorize.
These settings are awkward and uncomfortable at best, especially for outliers (women over 35) and most men. Women over 35 are often asked to sit in corners of the room or are 'screened out' of internet searches. We often convince other women to keep us company, but convincing men (our friends or people 'like us) is tough, if not impossible.
Informal professional networking events and sites in 'halal' settings are a better option, but they don't target (or want to target) only marriage-minded singles. Their goal isn't (and shouldn't be) marriage.
Going Bankrupt
We were always taught to be prudent, but internet site subscriptions add up ($20-30 each per month on Shaadi, Shadi, Match, eHarmony, etc) as do matrimonial events ~$100 each excluding clothes, make-up, hair and travel.
After paying dearly for these, I have stopped both. With the former, it was the numerous photo-less two-line bios (example: 'Were r u luv of my life? I am waitin my hole life for u. I bad with writting about myself. If u want to know me more please call or txt to me.') and communicating with 'lonelyinluv's, 'lookinforu's, receiving email marriage proposels from 'juscantwait's and jpgs of roses from 'luvofmylife's. I decided, country song titles were not my thing. With the latter, no men, but I have made enough wonderful girlfriends to last me a lifetime.
Rishta aunties, well, they do pass on my cell phone number to people (without informing me). I recently got a call from a man who had been sent by one. I spoke to him, but after responding to my query 'so you're divorced, do you have children' with 'kind of, do you like men who have children or not?' I politely got off the phone and did du'a not to receive such calls anymore. Some pre-screening please!
We spend freely because absent other options, the rationale is 'OK these efforts are expensive, but —- true love: priceless!'. I am half-kidding, but in all seriousness, if there was more promise in any of these options, I would gladly keep paying, despite the economic crisis.
Pride
Need I say more? Suffice it to say, this search for the ever elusive 'suitable match' has been a humbling experience
I have said my peace, and really do want to crack this egg, if not for me, for others – now and in the future. We can change this situation, InshAllah, but not without honest discussion. Life is too short to waste in a stalemate.
You might also like:
Back in July of 2010 Josh Harnett went to Ischia, Italy with her new girlfriend Romina Ferrera. Everything was good with seeing Romina all wet in her swimsuit but things got even better when she decided to go off and rinse herself off at a beach shower and her MASSIVE nipple came out for a little fresh air.