---
THE BASTARDS OF UMNO RUNNING DOGS SHAZRYL ESKAY ABDULLAH, ZAID IBRAHIM EZAM MOHD NOR TV3, THE PROSTITUTES OF FMT,MINSIDER AND MAINSTREAM MEDIA
Posted: 27 May 2011 09:27 AM PDT
If perception is everything in politics, as believed mostly by pundits, neither candidate in Hulu Selangor would stand a moral chance of victory in Sunday's by-election.
On the one hand is a pudgy, successful older man of ideas and ability and substance. But they say he drinks.
By Satu Hala
Zaid was reported in Harakah Daily claiming he had spent Petra and Bala nut ice while in London. Zaid also wrote other nonsense in his article.
Interesting, a drinker like Zaid met with two other drinkers only had nut ice….kah kah kah…
It is easier to admit that he had spent both of them beer…..
Zaid, if you want to lie please have the sense of logic……are you crazy!
Happy drinking in London…there are no religious department there to arrest you guys for drinking.
Enjoyyyyy suckers!
 Zaid Ibrahim announced that Nibong Tebal MP Tan Tee Beng, who, on 1st March, last year, resigned from PKR and declared himself an independent MP, had joined Zaid's party.
FreeMalaysiaToday 
reported that, at a press conference, Zaid said that "he was glad that Kita was able to attract young leaders into its fold despite being a fledgling political outfit".
"It is a bold move by Tan to join us as he believes Kita is the party of the future"
,Zaid is reported to have said.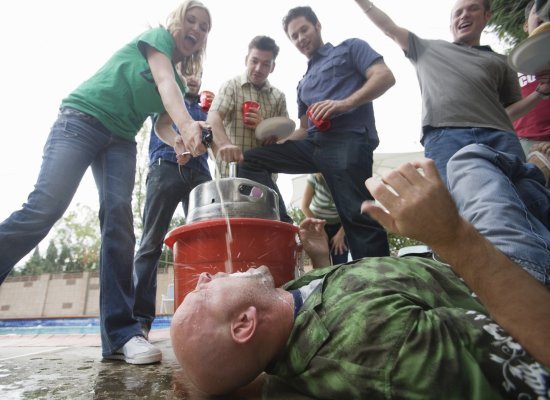 It was further reported that when asked if Tee Beng's joining his party may earn the MP the label 'political frog', Zaid responded by saying that 'not everyone should be labeled as such' and that 'leaving a party based on principles as opposed to trivial reasons was different'.
Zaid, therefore, was suggesting that Tee Beng had walked out of PKR last year based on principles and for no other reason.
Interesting.
Interesting when you take on board what Zaid had to say last year about Tee Beng's exiting PKR to declare himself an independent MP.
"They are not independent, they are independent in name only. They will eventually support Barisan National. Look at the Perak frogs. Obviously the independent MPs will become Barisan-friendly, why else would they leave Pakatan?"
 , 
Malaysianinsider
reported Zaid as saying the day after Tee Beng declared himself an independent MP.
The next day, 3rd March, Mohsin of Bagan Serai became the third PKR MP last year to walk out on the party and declare himself an independent MP.
On 4th March, 
Malaysianinsider 
reported Zaid as saying, in reference to the defection by the  three :  
"We have enough evidence to show that this was something that was orchestrated some months back. The approaches… the inducements… the meetings… it all happened a while ago. However it is very difficult to obtain hard evidence on the matter but we have enough information about these meetings and offers. It is hard for us to act on it because then we might be too hasty…These people are only riding on PKR's popularity to win their MP positions"
, and added that the excuses given by the three MPs for the reasons behind their departures were merely "made up" and that the party did not need such "weak" leaders to champion its cause or leaders who could easily sacrifice the party's struggles for the sake of an incentive offered by the enemy.
On 5th March, 
Malaysianinsider
 reported that Zaid categorically said that PKR had proof that the three MP who had defected, including Tee Beng, had been "bought over" by the BN.
And then Zaid made this promise.
"We promise that in the next round, our candidates will be better. The vetting process will be more strict and we will select only those who are truly there for the purpose of upholding justice and protecting the interests of the people — not those who have no interest in their jobs"
.
I understand this promise to mean that candidates offered would be better than the likes of Tee Beng.
Zaid, today, it would seem, has a completely different perception of Tee Beng.
Parti KITA or Parti KITAR, could someone please pass the word on to Zaid that some rubbish are simply beyond rehabilitation, and not fit to be recycled, and ought not to be inflicted upon the rakyat?
MOHAMMED NIAZ AND DOCTOR MOHAMMED HANEEF :COLLATERAL DAMAGE OF BEING A MUSLIM IN THE WARS ON TERRORISM
Posted: 27 May 2011 07:43 AM PDT
Madurai: On Sunday night, Fathima received a call from a relative asking her to check a news channel that was showing a report about an arrest in France. She surfed all channels without any luck. But by next morning, there was not one news channel that did not have the news about the arrest. It was about her son, Mohammed Niaz, suspected to a terrorist, now in the custody of the anti-terrorism wing of the police in Paris.
Life as she had known it till then changed dramatically from then on.
Anxiously waiting for any information at her newly constructed house in one of the interior streets in Melur near Madurai, Fathima is yet to come out of the shock.
Even as countless reporters and cameramen knock on her doors and call on her phone, Fathima has withdrawn to the empty insides of the house, unwilling to speak to those who termed her son a terrorist without any substantiation.
There is something surreal to watch oneself in almost all the news channels, which Fathima was facing now. "Some reports say Niaz was a SIMI activist, some others say he was even part of al-Qaeda adding that he apparently went to Algeria to train terrorists. But to my knowledge, he was not part of any such organisations here or abroad, and had gone to Algeria only as part of his job. Isn't it common sense to ask how many private companies will give such a long leave," she asked.
The last time Fathima met her son was in January, from the 15th to the 30th, when her husband I Abdul Rashid too came from Saudi Arabia where he has been working for over past two decades.
It was a special occasion as the family was getting together after seven years. The family had a minor disagreement with Niaz for marrying France-based Habibuniza, whom he met over the internet and fell in love with. But the ice was melting as days and months passed by.
"Niaz's father specifically asked him to come during that time as they both had not met in many years. He came with his wife, Habibuniza," Fathima recalled fondly.
Having completed his BE in mechanical engineering at MIET Engineering College in Tiruchy, Niaz had worked in a few companies in the Middle-east — in Abu Dhabi, Dubai and Qatar — before his marriage to Habibuniza took him to France about three years ago. He has since been working as a mechanical engineer at an oil company there.
"He was religious and pious, but making him a member of banned organisations and even borderline terrorist out of that is a baseless allegation that has helped only to wreck our family. If these allegations had even an iota of truth, the intelligence officials here who were said to be on his trail during his vacation would not have let him catch the return flight," she said.
For a person who had very little education, Fathima is surprisingly well-informed, comparing her son's case with that of Mohammed Haneef, the Indian doctor who was arrested by the Australian police on being suspected to be a terrorist.
"If he were indeed a terrorist, I myself would have handed him over to the authorities. I am certain that he will come out clean from this harrowing time, but I do worry about his reputation even after him proving his innocence. Such a taint of terror will not be easy to wash off."
The stigma is already evident. Many of her relatives are scared to come over or even make calls to comfort her. Not many among the neighbours want to have any connection with the family.
Fathima now has news channels for company besides one or two of her closest relatives.
Niaz wife allowed weekly visits
The French police have reportedly given access to the wife of Mohammed Niaz, one of the alleged members of a suspected terrorist ring there, to meet him once a week, according to his family members here.
According to Niaz's mother Fathima, his wife Habibuniza was allowed to meet him on Monday, days after he was arrested by the French anti-terrorist wing police. Such visits will be permitted once a week, on Mondays.
Fathima added that Niaz has written a letter to his wife stating his innocence, and added in it that he was confident of coming clean once the investigation concludes
DID RAJINIKANTH FAMILY MEMBERS LIED ABOUT HIS RESPIRATORY PROBLEMS,THE CRITICAL 61-YEAR-OLD ACTOR IS SCHEDULED TO FLY TO SINGAPORE
Posted: 27 May 2011 07:05 AM PDT
 CHENNAI: Tamil superstar Rajinikanth, hospitalized in Chennai for respiratory problems, will be flying to Singapore tonight for further treatment.
The 61-year-old actor is scheduled to fly bySingapore Airlines and will be accompanied by his family members, sources at the airport said.
Rajinikanth, who had suffered from exhaustion on April 29, the first day of the shoot of his latest venture 'Raana,' was admitted to the Isabel Hospital in the city and discharged the same day only to be readmitted there on May 4 for allergic bronchitis and viral fever.
On May 13, he was admitted to Sri Ramachandra Medical Centre for respiratory infection and other problems.

Shivaji Rao Gaekwad
 (born on 12 December 1950),
[1]
 professionally known by his 
stage name
Rajinikanth
 (
Tamil
: ரஜினிகாந்த்; 
Kannada
:ರಜನೀಕಾಂತ್; 
Marathi
: रजनीकांत), is an 
Indian
film actor
. He received India's third highest honour, the 
Padma Bhushan
, for his contribution to Indian cinema.
[2]
 He is best known for his mass popularity and appeal, largely drawn from his mannerisms and stylized delivery of dialogue in films. Other than 
acting
, Rajinikanth worked as a 
screenwriter
, 
film producer
, and also a 
playback singer
. Apart from his film career, he is a philanthropist and also serves as an influence in the politics of 
Tamil Nadu
.
Rajinikanth debuted as an actor in 1975 under the direction of 
K. Balachander
 in supporting roles. He was later favoured in portraying antagonistic characters and gradually rose to acting in lead roles. After the release of his 
1978
 film 
Bhairavi
, he became known as the "
super star
" of Tamil cinema, which was the title given to him by film producer S. Thanu and till this date used by many people to refer to him.
[3]
[4]
 He also appeared in the cinemas of other nations, including 
American cinema
. He was paid 
Rs.
 26 
crores
 (approximately
USD
 6 million) for 
Sivaji
, making him the highest paid actor in Asia after 
Jackie Chan
.
Dust storms gather in full fury sucking up everything in it's path, gale winds scurry in a hurry, inclement weather moves in tempestuously, eerie shadows reverse at break neck speed as the camera zooms in to capture the image of one man (from bottom up) to the beat of reverberating drums and bellowing trumpets. And to the deafening and ceremoniously grand background score, the silhouette of one-man lights up the silver screen, the silhouette of one that now flicks gum high up in the air instead of a cigarette. This is how Rajni illuminates the silver screen quite literally with his screen presence and he has been doing so ever since he flung the gates open in K Balachander's " Apoorva Raagangal" in 1975 in an iconoclastic fashion.
The name Rajnikanth (or Superstar as he is more popularly known) zips across a cross section of age groups and societal stratums and brings together a collective reverie of the eidolon. Rajni's popularity in Tamil Nadu can be only compared to the late MG Ramachandran who too had previously used the Robin Hood philosophy to score brownie points with an adoring audience that in turn deposited him straight into the heart of Tamil Nadu's vote banks. Akin to an equation with fixed variables that has been chalked into Tamil Nadu's popular culture, Rajni is greater than or equal to MGR and Kamal Haasan is greater than or equal to the thespian Sivaji Ganesan. An equation that is not likely to change for a long time to come. Even if Indian cinema is by and large a make believe world of fantasy, Rajni's movies tend to redefine fantasy at an altogether different level. Every level of escalation is well accepted by a doting audience, despite however rational they may otherwise be. This reconciliation is reserved only for their Superstar. Any body who dares to attempt or mock Rajni's style, mannerisms, punch dialogue delivery, walk or talk, faces the risk of being at the receiving end of generous flak by a non forgiving and emotional public.
An average looking man who now wields the entire Tamil Nadu as his mirror, has risen from the most ordinary of circumstances to become one of the most extraordinary personalities that India has seen, coupled with an envious fan following. He was even rated as one of the most influential Indians in Forbes and amongst the influential persons in South Asia by Asia week. He is the highest paid film star in Asia after Jackie Chan. Rajnikanth's off screen presence is far removed. The man is known for his simple living and simplistic approach to life, minus the strut, glitz and swagger. He tends to spend a fair share of his time in meditation at the Himalayas and engages in philanthropic services. He is known to lead a life minus the paraphernalia and remains in touch with those who supported him in his early days in Bangalore where he was a bus conductor.
Rajni's humility is probably most luminescent and holds him in good stead with the starry eyed public. He has managed to maintain good relations with both the DMK and the AIADMK and has diplomatically kept himself away from the crossfire over the years (one way or the other). Rajni has the ability to influence public opinion like no other in Tamil Nadu and can create a formidable third front if he wishes to. But, for now, he chooses to remain apolitical despite his participation in the recent years over the sensitive Cauvery issue and in the protests against killing of innocent Tamils in Sri Lanka.
Rajni's popularity can stupefy the senses. He is a cult figure and even if lofty attempts have been made to reduce Rajni to a caricature via Rajni jokes, Rajni one liners, Rajni impersonations, this is but a miniscule price to pay for colossal levels of popularity. Rajni's recent health issue is a worry for his fans, me included, and I hope he gets better soon. I have witnessed the Rajni phenomenon far away from Chennai, in Melbourne, at the Palais theatre where I watched the first day first show of 'Sivaji'. The celebrations for the movie had begun a kilometre away from the venue and this is how far the line snaked on the roads of St Kilda. And when the man came on screen for the first time, coins were whizzing past my head, streamers were gushing, to the sound of shrill whistling and amongst hundreds of lighters of "aarthi", I jumped with glee. Dust storms gathered in full fury sucking up everything in its path, gale winds scurried in a hurry, inclement weather moved in tempestuously, eerie shadows reversed at break neck speed, heralding the arrival of Rajnikanth. Mind it, he is here to stay.
INDIVIDU MISTERI IRING PERJALANAN RAZAK, ALTANTUYA' NAJIB? SOME INSTANCES DO TICKLE THE IMAGINATION! MIC CLOSE SHOP REPRESENTATION THROUGH NOR MOHAMAD YAKOB, NAINA MERICAN, AZEEZ RAHIM, ZAMBRY KADIR ET AL NO?
Posted: 27 May 2011 06:21 AM PDT
Ada orang ketiga yang mengiringi penganalisis politik Abdul Razak Baginda dan penterjemah warga Mongolia yang dibunuh Altantuya Shariibuu dalam perjalanan mereka berhubung pembelian tiga kapal selam Perancis oleh kerajaan Malaysia.
Pengarah NGO hak asasi Suaram, Cynthia Gabriel memberitahu Malaysiakini hari ini bahawa identiti orang ketiga yang terbabit dalam perjalanan berkenaan sedang disemak dan disahkan oleh pihak berkuasa Perancis
Some time ago, a leading member of the Chinese business community declared that the Chinese do not actually need Chinese politicians and Ministers to represent them. That statement sapped the smugness off the MCA.
In one sense its true, Chinese businesspersons can always talk direct to Malay leaders. They have ingenious ways to convince their Malaysian Malay brethren. That's an interesting topic to expand. We will do that perhaps later.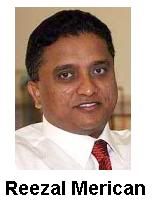 In the meantime, maybe the Malaysian Indians should emulate their spirited Chinese brother. Indians don't require representation by the MIC really. They can do so through Nor Mohamad Yakob, Naina Merican, Azeez Rahim, Zambry Kadir et al no?
They too, can also talk direct to Malay leaders. Tony Fernandez knows how, Ananda Krishna knows how. So do Ravi Menon, Arumugam, Gnalingam. Even the one time driver Kenneth Eswaran knows how too. They ALL know how to. Forget MIC and forget Palanivel.
The rituals performed by Master Ji are to cleanse Najib and Rosmah of spells and charms placed by others. Amavasya is a time of the month to thanksgiving-worship of the ancestors, as well as a time for occult practices. It is conducted monthly because Najib probably believes he is being charmed repeatedly, under constant attack, hence the need to cleanse every month. The placing of ritual items near the polling centre is to create evil winds that may cause confusion among the people and temporary blackouts. It is meant to make friends suddenly and temporarily become enemies. Evidently Najib believes his enemies have placed malay charms on him. A symbolic bath in milk is one of the cleansing practices. Najib is a believer in malay black magic, and Hindu cures. Many malay politicians and businessmen are closet Hindus.Datuk Seri Najib Tun Razak on Friday night swore in Masjid Jamek Guar Perahu near here (Permatamg Pauh) that he did not know or had any connection with Mongolian woman Altantuya Shaarribuu who was murdered in 2006 in Puncak Alam, Selangor. Najib said he was making the swearing although it was not an official swearing made on the Quran."Wallahi, Wabillahi, Watallahi (With Allah as my witness) I swear I do not know or have any connection with the Mongolian woman. I do not know if others want to swear or not but I know I did no wrong. This is between me and God," he said. (Bernama, 23 August 2008)Thagarajoo Thangavelu who claimed to be a driver for businessman Datuk Kenneth Eswaran and formerly for politician Datuk K.S. Nallakaruppan in a posting titled "Najib: Muslim by birth, Hindu by practice".The Malaysian public has been inundated with statutory declarations with this being the third such statutory declaration in the last couple of months, starting with private investigator P. Balasubramaniam's two sworn statements about Najib's links with murdered Mongolian model Altantuya Shaariibuu and Pusrawi's Doctor Mohamad Osman's statement relating to his medical examination of Mohd Saiful Bukhari Azlan who has accused Datuk Seri Anwar Ibrahim of sodomy."Thagarajoo, Nallakaruppan's one-time driver, swears he brought Mr. Ji to Najib's house every month to perform Hindu prayers and rituals. And it appears it is still going on until today. Does that, therefore, render Najib's oath, performed the so-called 'proper' Islamic way, null and void?"  was the one line in the posting apart from a news article that Najib had sworn on the Quran that he did not know Altantuya.In the statutory declaration dated Aug 22 and made in Kuala Lumpur, Thagarajoo claimed Eswaran was a close friend of Najib and had brought a Hindu priest from Kerala named Mr. Ji to perform rituals regularly at the deputy prime minister's private residence in Jalan Duta and also at the official residence in Putrajaya.He also claimed that the priest had performed similar rituals before the Ijok by-election to ensure Barisan Nasional's victory and also to prevent prime minister Datuk Seri Abdullah Ahmad Badawi from marrying Datin Seri Jeanne Abdullah.That same day, Thagarajoo a/l Thangavellu also swore, through a Statutory Declaration, that Najib and his wife, who may be born Muslims, are practicing Hindus. Would, therefore, Najib's oath, performed the so-called 'proper' Islamic way, be valid after all?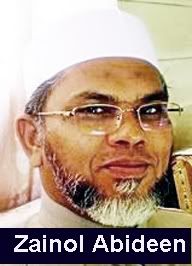 The Indians should have more reason to dismiss the near-extinct MIC. MIC does not fight for the untouchables, for the Sentul people, for the Sungai Way Indians.
They should now demand to know what actually happen to the RM 100 million suit against Samy Vellu and the seven MIED trustees. How much money was actually lost? And how will the Indian community be compensated for the loss? readmore http://melayukini786.wordpress.com/2011/05/27/individu-misteri-iring-perjalanan-razak-altantuya-najib-some-instances-do-tickle-the-imagination-mic-close-shop-representation-through-nor-
Posted: 26 May 2011 11:41 PM PDT
If Obama '08 Had Explained His Actual Plans
Posted: 27 May 2011 12:30 AM PDT
Via AoSHQ from National Review.
This basically summarizes part – just part of all the idiocies, arrogance and Chicago-style dirty politics since 2008.
Just one excerpted paragraph:
Attitude: "Finally, Michelle and I want to bring a fresh, alive new attitude to the White House, where hip hosts invite in rapper poets bold enough to urge that action be taken against racist police and George Bush. In this regard, I will be meeting more Americans from every walk of life on the golf links than any past American president, and Michelle will be reminding Americans of the great vacation opportunities that they need to explore in Costa del Sol, Martha's Vineyard, and Vail. America, under my leadership, once more will be a downright kind country!"
More Chicago thuggery: threatening to stop all Texas flights, siding with Mexico to sue Arizona, giving aid to Mexico while denying it to Texas (Mexico 386 square miles burnt, Texas 2.5 million acres devastated).
CSM for my socialist fRiend TS CHONG...
Posted: 27 May 2011 04:05 AM PDT
* Press Release - SIRD

SIRD Condemns Decision of Singapore Court to Sentence Author Alan Shadrake to 6-week Jail Term
PETALING JAYA, 27th MAY 2011
– Following the sentencing of Alan Shadrake to a 6-week jail term for criticizing the way the death penalty is administered in Singapore, through his book Once a Jolly Hangman: Singapore Justice in the Dock (SIRD, 2010), the Strategic Information and Research Development Centre (SIRD) condemns the decision of the Singapore court, stating it as a blatant disregard of the concept of freedom of expression.
"This is the heaviest sentence that an author has received for exposing the truth," said Chong Ton Sin, Managing Director of SIRD. "Even at 76, and with various health complications, he continues to face these challenges with a strong spirit.
"He had a chance make a public apology and plead guilty to lighten the sentence, but he told me that he would not. He needed to make a stand for what he believed in, and that was freedom of speech. I salute him for his courage and perseverance. As his publisher, and more importantly his friends, we at SIRD are fully behind Alan. We await his release and look forward to having him back with us here in Malaysia."
Singapore's highest court earlier today, rejected Shadrake's appeal and upheld the sentence that was imposed on him in November of last year. The 76-year-old veteran investigative journalist and author will report to court at 9am on Wednesday (1st June 2011) to begin his sentence, after he finishes medical tests over the next few days.
The writer has been sentenced to 6 weeks in jail for writing about the injustice and abuse of power regarding Singapore's issuing of the death penalty. In his book he highlights the lack of impartiality in the way Singapore's laws are implemented. While the book has not been officially banned in Singapore, sales in Singapore are prohibited by the government.
Despite having to go through months of gruelling court sessions, Shadrake worked on a revised and updated version of his book over the last couple of months. The new revised and updated Once a Jolly Hangman: Singapore Justice in the Dock (2nd ed.), which was released on 13th May 2011 by SIRD in Malaysia, contains details of his arrest, trial, and judgement in the court of Judge Quentin Loh.
For more information about both editions of Once a Jolly Hangman: Singapore Justice in the Dock, please visit www.gerakbudaya.com or email SIRD at sird@streamyx.com.
# # #
~~~~~~~~~~~~~~~~
GB Gerakbudaya/SIRD
11 Lorong 11/4E
46200 Petaling Jaya
Selangor, Malaysia
T: +60 (0)3 7957 8343
F: +60 (0)3 7954 9202
W: www.gerakbudaya.com & http://bookshop.gbgerakbudaya.com
Facebook: Gerakbudaya
Ku sangka panas hingga ke petang, rupanya hujan di tengah hari
Posted: 27 May 2011 11:26 AM PDT
Kalaulah pandangan saya betul, kita sedang melihat perubahan stuktur pemikiran ramai yang isu perkauman sudah menjadi isu yang agak dibenci dan tidak begitu gemari oleh rakyat pada hari ini. Keadaan ini berlaku kerana isu benci membenci di antara kaum telah dimainkan terlalu berluasa-luasa dan menjemukan mereka.
Rakyat sedar yang jika isu perkauman masih menjadi isu oleh mana-mana parti dan pihak, parti itu akan manghadapi kemungkinan ditolak. Bagi mereka isu perkauman adalah isu yang amat merbahaya untuk di mainkan dan rakyat sedar jika isu ini terus dimainkan oleh pemimpin-pemimpin yang akan merana rakyat sendiri akan menanggung penderitaannya.
Sudah nampak dengan agak jelas yang kecenderungan rakyat untuk menerima parti berbilang kaum di negara ini sedang melebar dan meminggirkan parti yang berlandaskan kepada perkauman secara beransur-ansur. Ianya bermula apabila pemimpin Melayu yang mengetuai pimpinan negara dan rakyat sudah hilang penghormatan rakyat dalam kadar yang amat deras.
Jika elemen baru yang berkembang ini terus-terusan menjadi sikap yang akan diterima oleh rakyat maka parti-parti yang ditubuhkan berlandaskan kepada kaum akan terpinggir dalam masa yang agak dekat. Melayu yang dahulunya dikaitkan dengan UMNO, sekarang Melayu sudah beransur-ansur menukar pendirian mereka dan tidak semestinya UMNO meyakinkan yang parti itu adalah parti perjuangan Melayu dan negara.
Perubahan ini dipercepatkan pula oleh kenyataan yang jelas dan nyata yang UMNO telah gagal untuk meneruskan kejayaan mereka untuk memperjuangkan kemajuan untuk orang Melayu kecuali segelintir Melayu yang mendapat keistimewaan kerana mengambil kesempatan di atas peruntukan keistimewaan orang Melayu seperti yang diperuntukan oleh perlembagaan negara.
Peruntukan yang memberikan keistimewaan kepada orang Melayu itu memang ada termaktub dalam perlembagaan dan bangsa lain pun telah menerima hakikat itu. Tetapi apabila keistimewaan itu hanya untuk segelintir Melayu istimewaa sahaja dan bukannya untuk Melayu keseluruhannya, maka kesetiaan kepada UMNO kian pudar. Mereka selama ini menganggapkan yang UMNO itu ialah parti untuk rakyat Melayu yang ramai, tidak untuk bilangan Melayu ekskusif sahaja.
Keistimewaan untuk seluruh umat Melayu itu hanya dipompong oleh segelintiran Melayu yang hampir dengan kepimpinan sahaja bukannya kerana kemampuan Melayu yang ramai itu. Barang diingat orang Melayu merupakan penduduk majoriti dalam negara kita.
Orang Melayu sekarang sudah membentuk pemikiran dan kepercayaan yang menerima parti yang berbilang kaum sudah boleh diterima.
Mereka merasakan jika mereka terus-terusan berada di dalam UMNO pun tidak merubah keadaan mereka kecuali untuk menambah kekuatan kepada pemimpin-pemimpinnya untuk menjadi pemimpin yang rakus dan kufur nikmat semata-mata. Bangsa-bangsa lain dalam negara ini yang telah bersetuju yang Melayu perlukan keistimewaan itu pun sudah jemu menunggu kemajuan orang Melayu, kerana mereka mendapati keistimewaan itu hanya di perolehi oleh kumpulan kecil Melayu, selalunya dari keluarga yang di dalam kategori 'the rich and the famous' semata-mata.
Perubahan pemikiran di kalangan orang Melayu ini melibatkan setidak-tidaknya dua parti, iaitu UMNO dan MCA. Melayu sedang menerima parti-parti PAS, DAP dan PKR sedangkan kaum Cina sudah hampir menolak MCA untuk memberikan keyakinan kepada DAP. Apabila DAP diterima oleh kaum Cina dan menambah pula penyertaan orang Melayu di dalam parti itu maka dijangkakan yang parti-parti yang 'racial-based' akan menjadi 'obselete' dalam jangka waktu yang agak dekat.
Keadaan ini wujud kerana UMNO yang mewakli UMNO tidak mampu menguruskan kejayaan selama ini. Melalui UMNO orang kita Melayu merupakan kaum yang paling istimewa kedudukan kerana orang melayu melalui UMNO telah diberikan kedudukan sebagai parti untuk orang Melayu dan juga tugasan dan berfungsi sebagai parti untuk menguruskan semua bangsa di negara ini.
Saya masih tergayang-gayang mengingati zaman itu. Sekarang semuanya sudah tiada lagi kerana kesalahan dan kesilapan kita untuk menguruskan kejayaan itu. Kita terlupa dan terleka dengan kejayaan itu kerana kita sentiasa berfikir yang kejayaan yang dicapai itu akan kekal walaupun tanpa pengurusan yang baik.
Peringatan selepas peringatan diberikan kepada bangsa kita khususnya pemimpin kita tetapi mereka lalai dan bersikap sambil lewa dalam menguruskan kejayaan yang jarang-jarang dicapai oleh mana-mana bangsa di dunia ini. Kita 'sangkakan panas hingga ke petang, rupanya hujan di tengah hari'. Mungkin kah kita akan mencapainya kembali? Tidak siapa boleh menjawabnya secara meyakinkan.
Pada saya kaum India merupakan kaum yang bijaksana di dalam politik. Apa pun orang nak kata, saya tetap menyatakan dengan tegas, kaum India berjaya politik mereka. Kaum India merupakan kaum yang terkecil di Semenanjung Malaysia. Mereka hanya merupakan 15 peratus dari jumlah penduduk negara kita ini. Parti yang mewakili mereka sejak lama dahulu ialah MIC. Walaupun MIC merupakan parti yang kecil dan telah melalui zaman berpecah-pecah sejak lebih 20 tahun dahulu, tetapi kaum India sentiasa menambah jumlah wakil mereka di dalam Dewan Parlimen.
Kaum India diwakili melalui MIC, DAP, PKR, PPP dan yang lain-lain. Berpecah tetapi sentiasa menambah perwakilan mereka di dalam Dewan-Dewan Lagislatif Persekutuan dan Negeri-Negeri. Saya tidak dapat angka yang tepat tetapi kenyataannya mereka diwakili oleh jumlah yang ramai di Dewan-Dewan Lagislatif negara dan negeri-negeri.
Bagi orang Melayu, jika DAP boleh membuka ruang untuk kaum Melayu menjadi ahli dengan luas serta diberikan peluang untuk mewakili parti itu untuk mewakili pengundi-pengundi di kawasan mereka maka parti itu akan mendapat banyak 'advantages'nya. Pertamanya parti itu akan membuktikan yang parti itu adalah parti berbilang kaum dan bukannya parti yang di monopoli oleh kaum Cina sahaja. Keduanya DAP akan mendapat tambahan sokongan orang Melayu dan Bumiputra di seluruh negara.
Yang pentingnya DAP benar-benar melunaskan perjuangannya mengikut kehendak perlembagaan negara seperti yang termaktub di dalam perlembagaan parti itu yang saya sendiri telah membacanya berulang kali. Lebih baik lagi DAP menerima orang Melayu untuk menjadi Ketua Kerajaan Negara ini (Maksud saya PM). Malahan DAP akan lebih mudah untuk meyakinkan yang mereka tidak akan menjadi Ketua Kerajaan kerana jumlah kerusi yang dibertangkannya di dalam setiap pilihanraya tidak melebihi 60 kerusi sahaja.
Saya menulis isu ini kali ini kerana sudah jelas rakyat berbilang kaum sedang beransur-ansur menolak parti-parti yang berlandaskan kepada keahlian mengikut kaum. Lagi sibuk parti-parti bercakap tentang isu perkauman, lagi bertambah jemu rakyat mendengarnya.
Itulah yang saya dan ramai orang ralatkan sejak beberapa tahun yang lalu. Kita telah pun berjaya mendapatkan orang Melayu di terima sebagai kaum yang mengetuai siasah negara, tetapi kita telah gagal untuk mengurus tadbir kejayaan dengan baik. We have been taking everything for granted.
Semuanya kerana permainan politik peribadi pemimpin-pemimpinnya yang rela merebahkan parti bersama mereka. Mereka tidak mahu dan bersedia untuk berkorban untuk parti yang telah menempa kejayaan itu untuk terus relevan untuk melayu dan rakyat..
Kita tidak boleh salahkan sesiapa. Kita salahkan diri kita sendiri.
Voters 'moved' into Khir Toyo's seat, claims MP
Posted: 26 May 2011 09:32 AM PDT
PAS Kota Raja parliamentarian Siti Mariah Mahmud said today 1210 voters from the Sabak state constituency have been transferred to Sungai Panjang. "I went to the Election Commission to make a complaint... (after) our workers spotted that the number of voters in the latest electoral roll for Sabak had not increased despite new voters being registered. malaysiakini.com

Time:

10:31

More in

News & Politics
AZMAN SHAPAWI KENA BUANG, SHUHAIZAN KAYAT KENA MAIN
Posted: 27 May 2011 01:50 AM PDT
Berikut adalah maklumat yang Tulang Besi dapat dari sumber Pemuda PAS yang amat dipercayai. Kalau Tulang Besi dedah pemberi maklumat ini, nescaya ramai yang akan mempercayai tulisan Tulang Besi di bawah tanpa soal. Namun Tulang Besi tidak akan mendedahkan siapa sumber Tulang Besi. Terpulang kepada pembaca untuk mempercayai nya.
Walaupun Azman Shapawi ini "Geng Perpaduang" dan "Geng Ketagihan Candu Wala'" dalam Pemuda PAS, namun Azman Shapawi telah mendapat nasib serupa dengan Ustaz Nasa. Yakni nasib habis madu, sepah dibuang.
Tulang Besi sebenarnya telah mendengar khabar ini sejak dua tahun lalu. Geng Ketagihan Candu Wala' memang merancang untuk menaikkan Nik Abduh sebagai Timbalan Ketua Pemuda.
Malangnya, dua tahun dulu Nik Abduh kalah pemilihan Ketua Pemuda Kelantan menjadikan populariti beliau menjunam dan terpaksalah dinaikkan Azman Shapawi bagi mewakili kumpulan Ulama di dalam Pemuda PAS.
Juga, sepanjang dua tahun ini, prestasi Tantawi amat mengecewakan lantaran Tantawi sering dibanding dengan Ketua2 Pemuda yang lain i.e. Khairy, Tony Pua, Shamsul dsbnya.
Dilihat Pemuda PAS ini mandom dan tidak berketua. Seperti Pemuda PAS tidak wujud di persada politik Malaysia. Dan apabila wujud pun, memperjuangkan isu-isu yang remeh dan kecil. Nama Islam tidak berjaya diharumkan di Malaysia kalau nak harap kepada Pemuda PAS Pusat semata-mata.
Kenyataan-kenyataan Ketua Pemuda PAS tidak dapat diterima masyarakat Malaysia secara umum. Idea-idea beliau dilihat aneh dan tidak matang. Anak-anak muda lebih tertarik dengan AMK PKR serta DAP berbanding Pemuda PAS.
Sehingga Tulang Besi pernah mendengar kutukan dari ramai orang terhadap
Salahuddin Ayub
kerana angkara Salahuddin Ayub melepaskan jawatan Ketua Pemuda yang mengizinkan Tantawi naik.
Sepanjang dua tahun Pemuda PAS diperintah golongan "ulama", mereka telah gagal mempamirkan Islam sebagai "Agam Fitrah". Hanya mampu mempamirkan Islam sebagai "Agama dalam Kitab".
Kesannya rakyat umum tidak tertarik dengan Pemuda PAS ataupun kepada Islam atas hasil usaha Pemuda PAS.
KEGAGALAN PEMUDA MEMPOPULARKAN SHUHAIZAN KAYAT
Shuhaizan pula secara individu telah naik populariti beliau di mata masyarakat umum.
http://www.blogger.com/img/blank.gif
Pelbagai aktiviti2 yang berkaitan dengan kepentingan masyarakat umum diperjuangkan oleh beliau dengan bersendirian tanpa bantuan Pemuda PAS Pusat secara rasmi.
Hasilnya, beberapa bulan yang lepas, timbul ura-ura dari ramai pihak untuk menaikkan Shuhaizan sebagai pengganti Tantawi.
Dicampur pula dengan Tantawi yang telah hilang semangat untuk terus memiminpin Pemuda PAS.
GENG PERPADUANG CEMAS
Perkembangan-perkembangan ini amat mencemaskan GENG PERPADUANG. Rombongan dihantar untuk memujuk Tantawi dipacu oleh Ustaz Idris Ahmad dan Ustaz Bakar Chik. Akhirnya Tantawi bersetuju untuk terus memimpin Pemuda PAS Pusat.
Selesai satu perkara, timbul pula masaalah baru. Yakni naikknya populariti Shuhaizan Kayat sebagai bakal Ketua Pemuda PAS.
Maka Tantawi pun telah menjanjikan kepada http://www.blogger.com/img/blank.gifShuhaizan Kayat bahawa Shuhaizan akan dijadikan PENGGANTI kepada beliau yang hanya bercadang untuk memegang Ketua Pemuda selama sepenggal lagi.
Di dalam mesyuarat baru-baru ini, Shuhaizan pun bersetuju untuk bertanding HANYA Timbalan Ketua Pemuda sebagai memegang janji Tantawi.
Tiba-tiba sehari sebelum tarikh tutup pencalonan,
Nik Abduh mengisytiharkan beliau akan bertanding Timbalan Ketua Pemuda PAS Pusat
AZMAN SHAPAWI KENA BUANG, SHUHAIZAN KENA MAIN
Berjayalah perancangan TASK FORCE PERPADUANG pimpinan Ustaz Bakar Chik dengan dibantu Ustaz Idris Ahmad.
Sekarang ini, undi akan berpecah di antara Shuhaizan Kayat dan YB Firdaus. Manakala, undi kumpulan "Wala'" pula akan pergi solid kepada Nik Abduh kerana Azman Shapawi sudah dianggap TERBUANG.
Yang akan mengaut keuntungan yang besar adalah Nik Abduh selaras dengan perancangan mereka dua tahun lepas. Cita-cita murni mereka mahukan Nik Abduh tercapai sudah.
YANG KONSISTEN HANYALAH YB FIRDAUS
Dari kesemua calon Timbalan Ketua Pemuda, yang jelas ISTIQAMAH dan BERPRINSIP adalah YB Firdaus. Beliau tidak berpihak kepada mana-mana kumpulan. Beliau bertanding semata-mata mahu membawa kebaikan kepada Pemuda PAS Pusat.
Dan beliau juga terkenal sebagai seorang yang tidak mudah diperkudakan oleh Tantawi kerana beliau berprinsip.
Bukanlah saya kata Shuhaizan ini mudah diperkudakan. Tapi, kalau Shuhaizan diikat dengan janji Tantawi, selepas ini sekiranya Tantawi sekali lagi berlagak seperti 2 tahun yang lepas, Shuhaizan tidak mungkin mampu menegur Tantawi dek kerana janji yang telah diberi Tantawi.
Baiklah kita sama-sama memenangkan YB Firdaus. Shuhaizan kita boleh lantik sebagai Pengarah Pilihanraya ataupun SU Pemuda selepas ini.
Dan, begitulah liciknya Geng Ketagih Candu Wala' dalam PAS menyusun kepimpinan untuk memastikan kumpulan mereka terus mengawal kepimpinan Pemuda PAS Pusat.
Objektif terakhir mereka adalah membawa PAS bersama dengan UMNO di dalam kerangka "PERPADUANG".
Wallahualam
Tulang Besi
Christian Testimonies of Incredible Forgiveness
Posted: 27 May 2011 01:21 AM PDT
The following are well known but true testimonies of people who call themselves Christians.
—————————————–
On April 18, 1942, crewmen in 16 Army Air Forces B-25 bombers, commanded by Lt. Col. James H. Doolittle, flew from the carrier Hornet on a daylight bombing raid that brought the war home to Japan for the first time since the Japanese attack on Pearl Harbor.
Corporal DeShazer, a native of Oregon and the son of a Church of God minister, was among the five-member crew of Bat Out of Hell, the last bomber to depart the Hornet. His plane dropped incendiary bombs on an oil installation and a factory in Nagoya but it ran out of fuel before the pilot could try a landing at an airfield held by America's Chinese allies.
The five crewmen bailed out over Japanese-occupied territory in China and all were quickly captured. In October 1942, a Japanese firing squad executed the pilot, Lt. William G. Farrow, and the engineer-gunner, Sgt. Harold A. Spatz, along with a captured crewman from another Doolittle raid plane.
Corporal DeShazer and the other surviving crewmen from his plane, Lt. George Barr, the navigator, and Lt. Robert L. Hite, the co-pilot, were starved, beaten and tortured at prisons in Japan and China — spending most of their time in solitary confinement — until their liberation a few days after Japan's surrender in August 1945.
Amid his misery, Corporal DeShazer had one source of solace.
"I begged my captors to get a Bible for me," he recalled in "I Was a Prisoner of Japan," a religious tract he wrote in 1950. "At last, in the month of May 1944, a guard brought me the book, but told me I could have it only for three weeks. I eagerly began to read its pages.
I discovered that God had given me new spiritual eyes and that when I looked at the enemy officers and guards who had starved and beaten my companions and me so cruelly, I found my bitter hatred for them changed to loving pity.
I realized that these people did not know anything about my Savior and that if Christ is not in a heart, it is natural to be cruel."
- Testimony of WWII pilot Jacob DeShazer, full story at The New York Times
—————————————-
It was at a church service in Munich that I saw him, a former S.S. man who had stood guard at the shower room door in the processing center at Ravensbruck. He was the first of our actual jailers that I had seen since that time. And suddenly it was all there – the roomful of mocking men, the heaps of clothing, Betsie's pain-blanched face.
He came up to me as the church was emptying, beaming and bowing. "How grateful I am for your message, Fraulein." He said. "To think that, as you say, He has washed my sins away!"
His hand was thrust out to shake mine. And I, who had preached so often to the people in Bloemendaal the need to forgive, kept my hand at my side.
Even as the angry, vengeful thoughts boiled through me, I saw the sin of them. Jesus Christ had died for this man; was I going to ask for more? Lord Jesus, I prayed, forgive me and help me to forgive him.
I tried to smile, I struggled to raise my hand. I could not. I felt nothing, not the slightest spark of warmth or charity. And so again I breathed a silent prayer. Jesus, I prayed, I cannot forgive him. Give me Your forgiveness.
As I took his hand the most incredible thing happened. From my shoulder along my arm and through my hand a current seemed to pass from me to him, while into my heart sprang a love for this stranger that almost overwhelmed me.
And so I discovered that it is not on our forgiveness any more than on our goodness that the world's healing hinges, but on His. When He tells us to love our enemies, He gives, along with the command, the love itself.
- Testimony of Corrie ten Boom, author of biography The Hiding Place
—————————————-
Just weeks before his death, Reverend Ernest Gordon sat in a darkened theater watching a private screening of the long-anticipated movie about his life. His story illumines the power of forgiveness.
Gordon was serving as a captain in the British army during the Second World War when he was captured by the Japanese and marched with other prisoners into the Southeast Asian jungles. The prison camp, which was constructing a railroad bridge over the river Kwai, would eventually claim the lives of 80,000 men.
The prisoners were forced to work for hours in scorching temperatures, chopping their way through tangled jungles. Those who paused out of exhaustion were beaten to death by the guards.
Treated like animals, the men themselves became like beasts trying to survive. Theft was as rampant as hunger and disease among them. Life was met with indifference, deceit, and hatred—by captive and captor alike.
Yet, Gordon lived to tell of hope and transformation in the valley of the river Kwai. In his widely acclaimed book, he gives a firsthand account of the story behind the "death railroad" and the spiritual resurrection of the camp.
"Death was still with us," writes Gordon. "But we were slowly being freed from its destructive grip. We were seeing for ourselves the sharp contrast between the forces that made for life and those that made for death. Selfishness, hatred, envy, jealousy, greed, self-indulgence, laziness and pride were all anti-life.
Love, heroism, self-sacrifice, sympathy, mercy, integrity and creative faith, on the other hand, were the essence of life, turning mere existence into living in its truest sense. These were the gifts of God to men. True, there was hatred. But there was also love. There was death. But there was also life. God had not left us. He was with us, calling us to live the divine life in fellowship." In the valley of the shadow of death, Christ had risen.
There were also incidences of great sacrifice that unfolded. Once, after a work detail, a Japanese guard believed a shovel missing. He told the men that unless someone stepped forward to accept responsibility, all the men would be killed. A soldier stepped up and stood at attention. The guard beat him to death. Later it was discovered the missing shovel was the result of a mistaken inventory count by the guard.
Another time Dusty fainted. The doctor believed him to be close to death. Others reported that Dusty had not been eating. All his meager rations were going to Ernest.
Two weeks before the end of the war, Dusty was nailed to a tree and disemboweled by a Japanese guard that was flustered because Dusty would never break, and never anger. This made the Japanese guard "lose face".
God had reconciled their lifeless estates to Himself, such that they found themselves unable to respond to others without a similar inexplicable grace. So complete was the transformation of the men, so real the presence of Christ among them that they were able to reach out even to their captors with the love that had taken hold of them.
While still in the hands of their enemies, a train carrying Gordon and several others came alongside another boxcar at a stop in Burma. The entire car was filled with gravely wounded Japanese soldiers. They were left alone, without medical attention or company, as if abandoned refuse of war.
"They were in a shocking state," Gordon recalls. "The wounded looked at us forlornly as they sat with their heads resting against the carriages waiting fatalistically for death…. These were our enemy."
Without a word, many of the officers unbuckled their packs, took out part of their rations and a few rags, and with their canteens went over to the Japanese train. The guards tried to prevent them, but they pressed through, kneeling by the side of the injured men with food and water, cleaning their wounds.
Eighteen months earlier the same men of the river Kwai prison camp would have celebrated the humiliation and destruction of any on the side of their violent captors.
Yet Gordon explains, "We had experienced a moment of grace, there in the bloodstained railway cars. God had broken through the barriers of our prejudice and had given us the will to obey his command, 'Thou shalt love.'"
Ernest Gordon left his three years of brutal imprisonment with an unexpected turn in his own story. Among suffering and enemies, God had spoken. Now Gordon could not remain silent. He returned to Scotland to attend seminary, eventually becoming the dean of the chapel of Princeton University where he remained until his death in 2002.
Among a valley of dry bones, God had breathed men to life. In the trenches of despair and hatred, the inexplicable love of Christ called enemies—and men—to hope and forgiveness.
- Testimony of Ernest Gordon, author of biographical book "Through the Valley of the Kwai" which became the film To End All Wars
—————————————-
My father was the town alcoholic. I hardly ever knew my father when he was not drunk. My friends in school would make jokes about my father making a fool of himself.
I lived on a farm and I'd go out to the barn and see my mother lying in the gutter in the manure – the bathroom of the cows – beaten so badly by my father, my mother couldn't get up and walk.
We would have friends over. I'd take my father, tie him up in the bam, and park the car up around the side, and tell my friends he had to go on an important business trip, so I wouldn't be embarrassed.
I'd take him into the barn where the cows would have their little calves. I'd put his arms through the boards, and tie them. I'd put a rope around his neck and pull his head all the way over the backboard, and tie it around the feet, so if he shuffled his feet, he would kill himself.
One evening, two months before I graduated from high school, I came home from a date. When I went into the house, I heard my mother crying profusely. And I said, "What's wrong?" She said, "Your father has broken my heart. And all I want to do is live until you graduate, then I just want to die."
Do you know, two months later, I graduated. And the next Friday, the 13th, my mother died. Don't tell me that you can't die of a broken heart. My mother did, and my father broke it. There was no one I could have hated more.
But men and women, when I came into this relationship with God Yahweh, through His Eternal Son, the Lord Jesus Christ, after a short period of time, the love of God took control of my life, and He took that hatred and turned it upside down.
So much so, I was able to look my father square in the eyes and say: "Dad, I love you." And the neatest thing is, I really meant it!
I transferred to another varsity or university. I was in a serious car accident with my legs, arm and neck in traction. I was taken home.
My father came into my room. He was very sober because he thought I was almost dead. He asked me this question: "How can you love a father such as I?"
I said, "Dad, six months ago, I despised you. I hated you." Then I shared with him how I'd come to the conclusion seen so clearly, that God Yahweh, the Father, had manifested Himself to us, humanity through the Eternal Word, His Son. And then He had died for our sins, that's the anguish He went through.
And I said, "Dad, I asked Christ to forgive me. I asked Him to come into my life as Savior and Lord." I said, "Dad, as the result of that, I have found the capacity to love and accept not only you, but other people just the way they are."
And my father finally just said, "Son, if your God can do in my life what I have seen Him do in your life, then I want to know Him personally."
Right there, my father just prayed something like this: "God, if You're God, and Christ is the Eternal Word, Your Son, if You can forgive me and come into my life and change me, then I want to know You personally."
His life was changed right before my eyes. It was like somebody reached out and turned on a light bulb. Do you know, he only touched whiskey once after that. He got it to his lips, and that was it. He didn't need it anymore.
Fourteen months later, he died. Because three-fourths of his stomach had to be removed, as a result of 40-some years of drinking.
But do you know, in that 14-month period, scores of businessmen in my home town and the surrounding area committed their lives to the living God, through the Eternal Word, Jesus Christ, because of the changed life of one of the town's drunks.
- Testimony of Josh McDowell, former staunch skeptic of religion who could not disprove Christianity intellectually
—————————————-
The doctor left the room and Steven came in. He told me that I needed to have an abortion because of the smoke damage to my lungs and the oxygen deprivation I had suffered. I said "No," I wanted the baby. I was five-months pregnant. I could not believe he was even asking me to have an abortion at this stage. He spent over an hour pressing me to go ahead and have the abortion. He said that I was too young to have a baby and it would have brain damage because I had been in the fire and taken drugs. I became very quiet and repeated the answer "No" more than once. I said I should not be asked to make that decision while still in the hospital. He said I had to have the abortion now. He said I was too far along to wait because it would be illegal for me to get an abortion in another week.
He sat beside my hospital bed, but we did not look at each other. I said no again. Finally he gave up and said, "OK, you can go home to your mother's and have the baby there." I was worn out and began to feel hopeless. My mother and stepfather would not be happy to have me return home pregnant. I believed they would also want me to have an abortion. I began to feel like life was caving in on me. I had no health insurance or money and did not believe Steven intended to help provide for our baby or me. He had not been providing medical care for me up to that time. I believed he was abandoning me as my father and my mother had. I began to cry and agreed to have the abortion. Steven was relieved and happy. He reassured me that he cared for me and that after the abortion everything would be fine.
I was moved to another part of the hospital and a different doctor performed the abortion. It was a horrible nightmare I will never forget. I was traumatized by the experience. My baby had one defender in life; me, and I caved in to pressure because of fear of rejection and the unknown future. I wish I could go back and be given that chance again, to say no to the abortion one last time. I wish with all my heart I could have watched that baby live his life and grow to be a man.
The doctor did not explain what the procedure would be like. Steven watched when the doctor punctured my uterus with a large needle. Then I was taken to a room to wait for the contractions. Steven sat beside me in the hospital until it was over. When the nurse would leave the room he was snorting cocaine on the table beside my bed. He even offered some to me once, but I just turned away, sick inside. Steven, high on cocaine, was emotionally detached, witnessing the procedure but cut off from the normal reaction and feelings of horror you would expect. At the time I was shocked and hurt by his behavior.
But I know now that on an unconscious level, he must have been traumatized witnessing the death of his first-born son in such a horrific and direct way. Steven watched the baby come out and he told me later, when we were in New Hampshire, that it had been born alive and allowed to die. (I was not allowed to see the baby when it was delivered.) Steven told me later that it had been a boy and that he now felt terrible guilt and a sense of dread over what he had done. I did not know that such a thing could be legal. I could not imagine a world where a tiny baby could be born alive and tossed aside as worthless without ever seeing his mother's face.
Nothing was ever the same between us after that day, though I did not return home for over a year. I became very quiet and withdrawn after the abortion. I was grieving the loss of my baby and I could never look at Steven again without remembering what he had done to our son and me. I had just lived through a horrific fire that nearly claimed my life, but the abortion made me feel like part of me died with my baby. I felt cheated and betrayed, and angry with myself for agreeing to something that I knew was wrong. I felt deep anger and almost hatred for the doctor who performed the abortion.
Everyone around me seemed to be moving on with life, but I was carrying a wound that would not go away. Steven was already involved with other women at that time. The fact that he was my guardian complicated things for him because he was legally responsible for me. I was young, had dropped out of high school, and did not understand my legal rights at the time. I felt completely powerless.
I left Steven in February 1977 and returned to live with my mother and stepfather. Steven called a few times after I returned home and then I never heard from him again.
The road to recovery was a slow process. When I returned home to my mother I was a broken spirit. I could not sleep at night without nightmares of the abortion and the fire. The world seemed like a dark place. My mother and stepfather now had a handsome little boy. He was a joy and I could not help but be happy when I was with him. My love for my half brother opened my heart toward my stepfather and I began to see that he was trying to be a good husband and father.
Mother had found that she missed the church and they were attending a United Methodist church in our area. I began attending with them and I remember a turning point for me was a week-long church retreat in the summer at the Oregon coast. There were young adults my own age, sing-alongs, campfires, Bible studies, prayer meetings, and I left there with a renewed sense of hope that God existed; He loved me in spite of my sins, and I could find forgiveness and a measure of real happiness within a family of my own if I began to rebuild my life.
Soon I was baptized. Mother helped me to get my GED, and I got my first job working as a receptionist. I began to attend youth activities, and the church became a lifeline that pulled me out of the fog of grief, sorrow, and guilt after my years with Steven. I found forgiveness in Jesus. I forgave myself, I forgave my mother and stepfather, and I prayed for the grace to forgive Steven.
…
In spite of everything, I do not hate Steven Tyler, nor am I personally bitter. I pray for his sincere conversion of heart and hope he can find God's grace.
- Testimony of Julia Holcomb, mother of Steve Tyler's aborted child.
—————————————
"You have heard that it was said, 'Love your neighbor and hate your enemy.' But I tell you: Love your enemies and pray for those who persecute you, that you may be sons of your Father in heaven."
When they came to the place called the Skull, there they crucified him, along with the criminals – one on his right, the other on his left.
Jesus said, "Father, forgive them, for they do not know what they are doing."
- Jesus in Matthew 5:43-35 and Luke 23:33-34
—————————————-
Can some enlightened individual tell me what would be the atheist response to the above situations?
Explain to me what logic the atheist's unemotional, rational mind can find in loving one's cruel captors and brutal oppressors.
Or is it only the unconditional love of a merciful God for us undeserving children that can inspire such irrational, illogical, beautiful forgiveness in ordinary men and women?
Quote me the writings of influential atheist philosophers who spoke at length of love, forgiveness and mercy.
Or is it only the holy texts of religion – the Scriptures of the Bible – that elevates unconditional love to above even justified vengeance?
For those God foreknew he also predestined to be conformed to the likeness of his Son, that He might be the firstborn among many brothers. - Romans 8:29
Do not conform any longer to the pattern of this world, but be transformed by the renewing of your mind. - Romans 12:2
Christ must increase; I must decrease. – John 3:30
Perhimpunan Rakyat Organised By BERSIH 2.0
Posted: 26 May 2011 08:39 PM PDT
The Perhimpunan Rakyat will be held on
9 July 2011
at a time to be confirmed.
BERSIH 2.0 has been advocating electoral reform but demands have fallen on deaf ears.
The purpose of the event is threefold:
1. To further press for the rakyat's demands for electoral reform
2. Strengthening of public institutions
3. To take a stand against widespread corruption at all levels of society
The home minister delivered a hostile response, describing the rally as a move to create chaos and jeopardise Malaysia's international image.
This, ladies and gentlemen, is
the same buffoon
who was falling over himself to defend the
cow head thugs
.
Oh yes. We have an international image - as ill-treaters of refugees, harbourers of terrorists, racists and unstable idiots.
It can't go lower than this. The good thing about hitting rock bottom is that from now on, we can only go up. At least I hope so.
Posted: 26 May 2011 08:08 PM PDT
I will post s few events in the past to warn those younger people who aspire high offices that the world is no longer like in the past. These few events should serve as constant warning to them to tread very carefully. There is a Eastern Proverb that " One mis-step may lead to a thousand year's regret".  It is indeed true.
These events were:
1. on 21 May 1998 Suharto announced his resignation from the presidency. His recently appointed Vice President Habibie assumed the presidency in accordance with the constitution.
In May 2000, he was placed under house arrest and official investigation into alleged corruption was started.
In 2002, his son, Tommy, was sentenced to 15 years in Jail.
2. Former Presidents Chun Doo hwan and Roh Tae-woo of south Korea.
Both were convicted in August 1996 of treason, mutiny and corruption; Chun was sentenced to death, later commuted to life imprisonment, while Roh's 22½-year jail sentence was reduced to 17 years on appeal. Both were released from prison in December 1997, pardoned by then-President Kim Young-sam. (wikipedia)
3. Former President Chen Shui Bian of Taiwan.
On September 11, 2009, Chen received a life sentence and was fined NT$200 million (US$6.13 million) for embezzlement, bribery and money laundering involving a total of US$15 million (NT$490 million) in funds while in office from 2000 to 2008. On 11 June 2010, the High Court decided to reduce the former president Chen's life sentence to 20 years (wiki).
4. Husni Mubarak was overthrown this year. He is now being investigated for corruption and abuse of power, as well as premedidated murder of protestors.
These are just a few of shocking news for the power that be– including those who are top leaders or just ministers– to digest.
When they are elected to hold high office, it was already an honour extraordinary. Why should anyone who has been elected and tasked with the power to rule commit corruption and abuse of power?
Once anyone mis-steps and takes a bribe or committed a misdeed against the law (succumb to temptation, so to speak), he will need to abuse his power to cover up this mis-deed. Just like using one lie to cover another, he will abuse power to cover one misdeed with another. Very soon, a misdeed is no longer a misdeed in his eyes since he is so used to doing it. Those around him would have follow his pattern, since once the upper beam is crooked, the house can no longer be build properly, so to speak.
It is precisely these misdeeds that those who have committed them feel that they cannot let go, unless they pass the power to someone who can be trusted, or better still someone who have also committed misdeed. That way, boats would not be rocked and the captain can be trusted keep the sails in the same direction.
This is also precisely why many people with conscience or high ideals go into politics and become abusers of power later. Because politics is like a jar of soya sauce;  any white cloth that goes into it would become black, unless you wrap a plastic  sheet around the white cloth first to ensure the ideals would not  be corrupted!
Posted: 26 May 2011 06:59 PM PDT
Keffiyah Yahudi ~ Usaha puak Zionis Israel untuk menyaingi Keffiyah Arafat
Posted: 26 May 2011 06:03 PM PDT
'Perang Budaya dan Lambang Muslim' oleh Mahaguru58
Simbolisma pemakaian Keffiyah Allahyarham Yasser Arafat oleh warga dunia Barat begitu menyakitkan hati para pemuka Yahudi rejim haram Zionis Israel dan kaum kerabat Yahudi di Amerika Syarikat sehingga memaksa mereka untuk merekacipta Keffiyah simbolisma mereka pulak!
Begitu hebat sekali peranan yang dimainkan oleh lambang identiti perjuangan Arab Palestin sehingga pemakaian kain Keffiyah Arafat menusuk jiwa dan minda para penyokong Zionis Israel didalam kehidupan seharian mereka baik di tanah jajahan rejim haram Israel dibumi Palestin mahupun di Amerika.
Berhati hatilah wahai umat Islam dari tersalah beli corak kain kaffiyeh Zionis Israel dengan lambang dan corak bintang segi enam Yahudi @ Star of David seperti didalam gambar sebelah.
Para pembenci perjuangan orang orang Arab Palestin dari kalangan Yahudi Israel dan Amerika Syarikat kini melancarkan perang saraf terhadap lambang kain kaffiyyah Arafat dengan mempromosikan lambang Yahudi ini pulak melalui media massa mereka dan ratusan laman web anti Islam turut mempropagandakan kempen anti lambang intifada Palestin ini.
Sesungguhnya manusia didalam kehidupan dunia ini terbahagi kepada pelbagai macam ragam dan cara masing masing untuk mengisytiharkan jatidiri dan lambang masyarakat sendiri melalui cara pemakaian pakaian pakaian dan assessori tertentu pada diri dan kehidupan mereka.
Allahyarham Presiden Yasser Arafat sentiasa memakai kain kaffiyyah Palestin pada diri beliau biar kemana sahaja demi menunjukkan identiti orang orang Arab Palestin walau ditindas dan dikepong oleh rejim haram Zionis Israel.
Sepanjang sejarah perjuangan Yasser Arafat, Allahyarham tidak pernah ketinggalan untuk memakai kain kaffiyeh lambang masyarakat Arab Palestin sehingga kain kaffiyeh ini diberikan jolokan 'Arafat Keffiyeh' oleh seantero dunia.
Ianya menjadi satu simbol perjuangan. Lambang Arab Palestin. Bilamana seseorang itu melilitkan kain keffiyeh Arafat ini, maka secara tak langsung, ianya menunjukkan bahawa sipemakai mempunyai semangat juang dan revolusi didalam diri nya.
Laman web pemantau dunia Islam di Australia @ Australian Islamist Monitor menerbitkan
artikel ini
didalam usaha mereka untuk mempengaruhi orang orang bukan Islam sedunia dari menyokong perjuangan warga Arab Palestin tanpa sedar dengan menggayakan fesyen skaf keffiyeh Arafat dengan mempromosikan pemakaian skaf lambang Yahudi seperti dipaparkan didalam video diatas.
Simbol memakai kain keffiyeh Arafat dikatakan menunjuk kepada semangat juang seseorang dan memang ianya terbukti begitu bila sipemakai kelihatan macho dan 'jantan' melilitnya pada leher seperti didalam gambar kiri.
Simbolisma Keffiyeh Arafat adalah sesuatu jihad budaya yang serta merta akan memberikan impak kepada sifat dan jiwa pemakainya. Bilamana seorang wartawan penyiaran memakai kain skaf keffiyeh Arafat semasa bertugas menyampaikan berita depan kamera televisyen, puak puak anti Islam terus mengeluarkan kenyataan berikut ' its chic to support Muslim terror' menghentamnya didalam artikel tulisan seorang bernama Cassandra dilaman anti Islam berkenaan.
Maggie Alderson
'

Promoting Jihad Chic'

dituduhnya. Wartawan fesyen Maggie Alderson (kiri) turut terkena tempias kemarahan puak puak penentang perjuangan Arab Palestin bilamana kenyataannya bahawa kain skaf keffiyeh Arab adalah suatu kemestian untuk dimiliki penggemar dan penggaya fesyen semasa di dunia Barat. 
Begitulah hebatnya penentangan puak puak kaffir Laknatullah dunia ini terhadap apa sahaja lambang dan simbol orang orang Islam sejak keruntuhan sistem Khilafah di Turki.
Mereka tidak senang melihat apa apa sahaja simbolisma Muslim diperagakan oleh sesiapa sahaja. Mereka memerangi kita melalui penerapan nilai nilai liberalisma mereka dan menyuntik secara halus penerimaan lambang lambang mereka melalui apa sahaja bidang dan ruang yang dapat mempengaruhi kita.
Pembenci Islam tak sanggup melihat
kain keffiyeh Arafat dipakai begini 
Masyarakat kita diMalaysia ini begitu mudah menjadi mangsa 'brainwash' Yahudi ini. Mereka yang menguasai media massa menyuntik jarum jarum halus mereka kedalam jiwa yang alpa dengan cara menerapkan nilai nilai anti Islam mereka melalui kaedah 'ikutilah trend terkini' seseorang artis dan selebriti dunia hedonisma mereka.
Tuan puan boleh melihat perkara ini berlaku melalui fesyen fesyen dan cara seseorang artis baik di barat ataupun timur di ikuti secara membabi buta oleh golongan remaja mahupun dewasa yang kononnya tidak mahu ketinggalan dari trend semasa. Kira 'hip' lah gitu bilamana seseorang menggayakan cara artis dan selebriti pujaannya didalam kehidupan sehariannya.
Perkara ini begitu jelas didalam dunia kehidupan kita sekarang. Setiap aksesori dan lambang baik melalui pemakaian tertentu atau sikap dan cara seseorang itu menjadi ikutan para peminatnya.
Mendiang Michael Jackson dengan 'glove berlabuci'nya. Mendiang Mahatma Gandhi dengan kacamata bulatnya. Juara AF Mawi dengan gaya rambut pendeknya pun menjadi ikutan sesetengah orang sehingga gaya begitu dinamakan 'stail Mawi'.
Begitulah besarnya kuasa pengaruh seseorang yang boleh merubah dan memberi kesan kepada kehidupan sesuatu kaum atau masyarakat.
Jadi, ingin saya menasihati tuan tuan dan puan puan Muslimin dan Muslimat sekelian supaya berhati hati didalam mengikuti sesuatu fesyen dan gaya didalam kehidupan anda. Jangan main belasah sahaja menggayakan sesuatu tanpa mengetahui natijah perbuatan sebegitu.
Memakai kopiah, serban dan jubah itu adalah sunnah Nabi Sallalahu Alaihi Wassallam. Bilamana seseorang Muslim menggayakan pakaian dan aksesori begitu, ianya menghidupkan simbol jatidiri sendiri selaku umat Nabi Muhammad Sallalahu Alaihi Wassallam.
Kain tudung dan hijab Muslimah adalah simbol wanita beriman yang bila dipakai oleh seorang yang terkenal dengan sikap dan sifat liar nya sekalipun terus akan memberikan erti bahawa ia telah berubah dari alam jahiliyyah kepada akur dengan perintah Allahu Ta'ala untuk memelihara kehormatannya sebagai hamba Allah dan bukan hamba Syaitan.
Contoh adalah para pelakon dan penghibur tempatan. Bilamana mula bertudung dikatakan 'Alhamdulillah! Sipolan telah bertaubat dan sebagainya. Diraikan masyarakat baik petugas petugas media mahupun orang orang awam.
Isteri PM Rosmah Mansor sering dikutuk kerana tidak memakai tudung oleh semua pihak terutamanya oleh penyokong parti pembangkang PAS! 
Saya sendiri sering menulis menegurnya supaya bertudung tetapi nampak gayanya ia kebal atau sengaja buat 'derk' sahaja dengan pandangan masyarakat.
Begitu juga dengan mantan PM ke4, Tun Dr. Mahathir Mohamed. Berjaya didalam pentadbiran politik negara tetapi sebagai ketua keluarga gagal sampai ke saat ini untuk memerintah isteri menutup aurat! Mungkin mereka jahil murakkab menurut kedegilan terlampau?
Rosmah Mansor s
emberono sahaja keluar tanpa menutup auratnya membuka ruang bagi orang menghentam sang suami Najib Tun Razak sebagai lambang seorang suami yang gagal mentarbiyyah isteri sendiri. 
Saya hairan kenapa ianya jadi susah sangat? Bukannya mereka tak mampu nak beli kain tudung? Punya lah k
aya raya sampai 7 keturunan makan tak akan habis punya tetapi entahla...
Macamanalah orang nak hormat bila para pemimpin negara tak berjaya mengarah isteri masing masing untuk menutup aurat mereka bila dikhalayak ramai tetapi berucap berdegar degar diatas pentas begitu begini???
Maka berwaspadalah wahai Muslimin Muslimat sekelian dari tertipu dengan kempen Yahudi Zionis Israel Laknatullah untuk menerapkan nilai nilai budaya mereka secara halus ini.
Takut ada pula mana mana lebai sangkut gi beli kain keffiyeh Yahudi dan pakai lilit sebagai serban tanpa tahu yang mana lambang Arab dan yang mana pula lambang Yahudi!
Simbolisma lain lain, harap kaji dan fahami dahulu sebelum main serkup sahaja!
Bukan apa, Tok Mamu dah tahu maka jatuh wajib saya kena maklumkan pada semua.
Mudah2an kita semua dibimbing Allah Subhanahu Wa Ta'ala dari menjadi mangsa perang saraf Yahudi dan Nasara.
Amin. Ya Rabbal Alamin.
BN invited to join 'Bersih in walk with rakyat'
Posted: 26 May 2011 04:14 AM PDT
In response to a warning by Home Minister Hishammuddin not to hold a street demonstration, election watchdog Bersih 2.0 today clarified that the July 9 mammoth rally is purely a civil society's initiative and all BN component parties are invited to join in to demand free and fair elections. Full story: malaysiakini.com

Time:

04:18

More in

News & Politics
Bersih chief sues Taib over deportation from S'wak
Posted: 26 May 2011 04:04 AM PDT
Bersih 2.0 chief Ambiga Sreenevasan has filed a suit against Sarawak Chief Minister Abdul Taib Mahmud challenge the latter's order to deport her from Sarawak during the last state election. The suit, filed in the Kuala Lumpur High Court on Monday, named Taib, the director-general of the Malaysian Immigration Department and other relevant authorities as respondents. Full story: malaysiakini.com Video/ Editing: Arvind Raj

Time:

06:03

More in

News & Politics
Devastating! 198mph tornado flattened Joplin in Missouri!
Posted: 26 May 2011 04:01 PM PDT
The destruction is too-shocking for words … imagine, life as one knows it gone in a split-second … notice even trees are stripped bare!

For the news report and more pictures, go HERE.
Tagged:
Joplin
,
Missouri
,
tornado joplin