---
AMK giving statement on Sumpah Laknat commotion
Posted: 12 May 2011 04:44 AM PDT
Equilibrium In Malaysian Society by Dr. CM
Posted: 12 May 2011 07:25 AM PDT
by Dr. Chandra Muzaffar

"What do the Chinese want?" is a question that is being asked in certain political circles and within the media in the wake of the recently concluded Sarawak state election. The question and its likely answers have profound implications for inter-ethnic relations and the quest for 1Malaysia.
If the pattern of voting in elections is a barometer of the ethnic sentiments that prevail within a community, it appears that from a certain perspective, Chinese Malaysians are no different from Malaysians of other ethnic affiliations. For instance, in the 1964 General Election, the fear that Indonesia would attack Malaysia as part of its belligerent Konfrantasi policy was uppermost in the minds of the electorate, and the Chinese like the other communities, voted overwhelmingly for security, stability and national sovereignty. In the 2004 General Election, the Chinese, together with the other Malaysians, gave a ringing endorsement to the new Prime Minister, Tun Abdullah Ahmad Badawi, in the hope that much desired change would take place.
Since the majority of Chinese live in urban areas, a certain urban consciousness also informs their voting. Like urbanites in most other parts of the world, they are concerned about issues pertaining to good governance, public integrity, political freedom, individual liberties, and economic progress. The erosion of support for the Barisan Nasional among all communities in urban constituencies in the Federal Territory of Kuala Lumpur in the 2008 General Election testifies to this. Even in the Sarawak election in the middle of this month, it was obvious that Chief Minister Taib Mahmud's over-extended stewardship, allegedly riddled with corruption and nepotism, evoked a negative reaction from a segment of the non-Chinese electorate as well in some of the cities.
There are also of course issues which are viewed from an ethnic perspective within the Chinese community which have caused electoral setbacks to the BN. Business opportunities for the community, mobility for its members in the public services and the dearth of Chinese in senior management positions in public universities are among some of the issues that have rankled this crucial minority for a long while. These are legitimate grievances that need to be addressed.
Some of them are being given serious attention since Dato' Sri Najib Razak became Prime Minister in April 2009. It is a task that will take time as there are entrenched interests that are opposed to any accommodation of non-Malay aspirations, however just they maybe. These vested interests refuse to acknowledge that making the upper echelons of the public services less mono-ethnic for instance helps to restore a degree of equilibrium to an institution which at one time was more ethnically balanced.
Indeed, maintaining the equilibrium in important spheres of society is a fundamental prerequisite for inter-ethnic harmony in Malaysia. While some Malay groups do not seem to appreciate the significance of this, there are also non-Malay elements that do not value the principle of equilibrium.
Just two years after Merdeka, in 1959, the late Tun Dr. Lim Chong Eu, then MCA President, demanded a quantum of seats for his party in the parliamentary election and a status for Chinese education that transgressed the balance in political power that Prime Minister Tunku Abdul Rahman sought to maintain, on the one hand, and the reasonable accommodation of vernacular schools that the Razak Report pledged to uphold, on the other. Lim failed partly because of the Tunku's firmness and partly because there were MCA leaders like Tun Tan Siew Sin and Tun Ong Yoke Lin who understood the need for equilibrium.
However, the most organised and aggressive challenge to the principle of equilibrium emanated from Lee Kuan Yew when Singapore was part of Malaysia from 1963 to 1965. While swearing allegiance to the Constitution, he espoused a four official language policy and a notion of equality and meritocracy that had little empathy for the gross economic and social inequalities that burdened the Malays and indigenous peoples of Sabah and Sarawak. His 'Malaysian Malaysia' was an ahistorical idea that attempted to repudiate an irrefutable fact: that the core of the Malaysian Federation had evolved from a Malay polity.
Lee's antagonistic attitude towards Malay history and the cultural character of the land became even more apparent after Singapore's separation from Malaysia. Ignoring the weight of Singapore's pre-colonial Malay history--- it was part of the Johor-Riau Sultanate--- he legitimised the colonial view that Stamford Raffles was the founder of Singapore. It was his way of telling his people that Singapore need not regard itself as part of the Malay world.
This reluctance to come to terms with historical reality and all that it implies persists to this day in Malaysia. The Democratic Action Party (DAP) continued to pursue some of Lee's policies on language, culture, and other aspects of Malaysian Malaysia for a period of time. Though it claims to honour the Malaysian Constitution, the party has failed to explain to its constituency that there is an unambiguous Malay basis to the Constitution, embodied in the Malay Sultanates, the Malay language, and Islam, the appreciation of which is fundamental to the maintenance of that equilibrium that recognises the rights of the non-Malays to use their languages and to practise their religions. Similarly, the party has made no attempt to elucidate to its supporters that the protection of the Special Position of the Malays and the indigenous peoples of Sabah and Sarawak had become imperative because of the unprecedented accommodation of huge Chinese and Indian communities through the liberalisation of citizenship rules which in some ways is the essence of the equilibrium that permeates Malaysian politics and society.
What is worrying is that the DAP's antipathy towards the first half of the equilibrium has become much more pervasive in recent years and now transcends party lines. As proof of this, while the entire Chinese community is wholeheartedly committed to Chinese education, it has adopted a lukewarm attitude towards the strengthening of the Malay language based national school system. And yet there are Chinese political leaders who proclaim loudly that they are Malaysian first and Chinese second but are not prepared to support Malaysia's first language in the sphere of education. Is this negative attitude towards one of the most important channels for fostering national integration a subtle attempt to alter the equilibrium itself? Is this what the Chinese community wants--- to set aside the history, memory and identity of a people who have to a great extent defined the nation's past and present?
If this is its objective, the consequences will be simply catastrophic just as any attempt to deny justice and fairness to the Chinese and other non-Malay communities as envisaged in the Malaysian Constitution will only lead to a colossal disaster. It is to balance the interests and aspirations of all communities in an equitable manner in an increasingly polarised environment that the idea of 1Malaysia was formally introduced two years ago.
1Malaysia, there is no need to emphasise, aims to sustain and strengthen the equilibrium in Malaysian society.
Dr. Chandra Muzaffar is Chairman of the Board of Trustees of Yayasan 1Malaysia and Professor of Global Studies at Universiti Sains Malaysia.
29 April 2011.
MAPPING THE INDIAN MUSLIM MINDSCAPE IN FLAT HOMOGENEOUS PATTERNS INDIAN MUSLIMS AND MEDIA IMAGES
Posted: 12 May 2011 06:13 AM PDT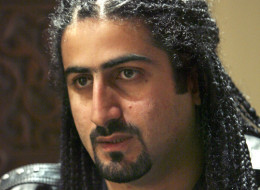 A statement purporting to come from a son of Osama bin Laden denounced the al Qaeda leader's killing as "criminal" and said his burial at sea had humiliated the family, an online monitoring service said.
The statement, attributed to Omar bin Laden, bin Laden's fourth eldest son, said the al Qaeda chief's children reserved the right to take legal action in the United States and internationally to "determine the true fate of our vanished father," the SITE Intelligence Group said.
There was no independent confirmation of the authenticity of the letter, published on the website of Islamist ideologue Abu Walid al-Masri, although several specialists on militant propaganda said the text appeared genuine.
Omar bin Laden, who has been based in the Gulf in recent years, did not immediately respond to emailed and telephoned requests for comment.
The letter said, in part: "We hold the American President (Barack) Obama legally responsible to clarify the fate of our father, Osama bin Laden, for it is unacceptable, humanely and religiously, to dispose of a person with such importance and status among his people, by throwing his body into the sea in that way, which demeans and humiliates his family and his supporters and which challenges religious provisions and feelings of hundreds of millions of Muslims."
The letter said the U.S. administration had offered no proof to back up its account of the mission. It alleged the goal of the raid had been to kill and not arrest, adding that afterwards the American commandos had "rushed to dispose of the body."
Some Muslims have misgivings about how U.S. forces killed bin Laden in a raid in Pakistan on May 2 and disposed of his body in the ocean.
Questions have multiplied since the White House said the al Qaeda leader was unarmed when U.S. helicopter-borne commandos raided the villa where he was hiding in the city of Abbottabad.
Bin Laden's swift burial at sea, in what many Muslims say was a violation of Islamic custom, has also stirred anger.There are many unanswered questions and potential uncomfortable truths swirling around OBL's death.
While Pakistan's role in bin Laden's living conditions for the past seven years should absolutely be scrutinized (see below), please let's first examine the role of the entities that we actually had a reasonable expectation in locating bin Laden for the past seven years — namely our U.S. intelligence agencies.
As a 9/11 widow, I fought very long and hard to make sure our intelligence agencies were operating at their optimal performance post-9/11. That's why I find it reprehensible that OBL was living in a million-dollar, custom-built home in the open Pakistani countryside, a mere mile from an ISI military base, 30 miles from Islamabad, and 100 miles from the Afghan mountains.
So please, with all the hullabaloo surrounding OBL's execution and the incredible cache of intelligence material found at OBL's compound, let's not lose sight of the fact that while it is undoubtedly a SOCOM success story, it is also a stunning seven-year-fumble by U.S. intelligence and foreign policy.
Abbottabad was not an unknown place to our intelligence agencies. It is a well-known military town, home to Pakistan's "West Point."
Abbottabad was also apparently a well-known destination for terrorists who, as it now turns out, might have been touching base with bin Laden during the past seven years.
For example, in 2005, al Qaeda's No. 3, Abu Faraj al-Libi, lived in the town before his arrest. Wasn't bin Laden's home just nearing completion in 2005?
Moreover, earlier this year, Indonesian terror suspect Umar Patek (wanted for the 2002 Bali bombings) was caught by Pakistani intelligence at a house in the town. Ironically, news reports stated at the time of his arrest in March: "Details about what Patek was doing in Pakistan also remain murky, raising questions about whether he was there to plan an attack with al-Qaida's top operational leaders as the 10th anniversary of the Sept. 11, 2001, attack nears."
Now, given its status as a home to an ISI military base and also the place of al-Libi's arrest in 05, why was Abbottabad not considered a ripe place to infiltrate back in '05?
If our spy satellites and eavesdropping capabilities were not geared toward this town and its installations since '05, then we need to know why.
What potentially more important Pakistani quadrant or target could NIMA, NGA, or NSA been calibrated to other than a military town like Abbottabad?
Will there be any post-mortem? Will old images be reviewed to determine if something was overlooked — namely a six-foot bin Laden (or his shadow) strolling through his cabbage fields? Because it simply defies logic to believe that bin Laden never took a single stroll outdoors in sunlight during the past seven years.
Will anyone at NGA, NIMA, or NSA be held accountable for this seven-year failure? Or are we just too distracted by our victory and comfortable in our complacency to bother to look back, learn vital lessons, or hold anyone accountable?
The big question for the CIA is what role, if any, Raymond Davis played in the taking down of OBL. Recall that Davis was the American who was arrested back in January for gunning down two men in Lahore. At the time, several media reports stated that Davis was CIA and had a history with both Special Forces and XE.
According to the Guardian, it was confirmed that Davis was a CIA agent who was "on assignment at the time" of the killings.
Additionally, when Davis was arrested, Pakistani officials remarked, "This is not the work of a diplomat. He was doing espionage and surveillance activities."
So what was Davis' assignment? And who were the men he killed? Did they have any relation to OBL? Or OBL's couriers?
Quite interestingly, the Guardian had this to report:
Some reports, quoting Pakistani intelligence officials, have suggested that the men Davis killed, Faizan Haider, 21, and Muhammad Faheem, 19, were agents of Pakistan's Inter-Services Intelligence spy agency (ISI) and had orders to shadow Davis because he crossed a "red line."
ISI agents? A red line?? Wonder what that could be.
But perhaps what remains most damning to me when it comes to Pakistan and its blatant complicity of harboring OBL for the past seven years is what was so obviously missing during the SEAL's raid: any large-scale, legitimate resistance.
Here you had the world's most wanted individual. A $50 million bounty on his head. Stories heard throughout the past 10 years of a dizzying array of body doubles and bodyguards, a man who allegedly took his own security and protection to the paranoid extreme.
And yet, frankly speaking, those SEALS would have met more resistance breaching my residence in the middle of the night — and all I've got are motion cameras, an alarm, and two dopey (though loyal) retrievers.
In short, it is downright suspicious that there were no bodyguards, body doubles, security personnel, alarms or even dogs protecting the world's most wanted man and his family.
It's almost as if OBL had a tacit understanding that he would be left alone and kept safe.
And considering the $1.5 BILLION in taxpayer dollars Congress hands over to Pakistan each year, I sure hope President Obama demands some answers. Because, it makes me sick to think that any of our tax dollars might have been spent on keeping OBL safe and worry-free for the past seven years.

Those fond of mapping the Indian Muslim mindscape in flat, homogeneous patterns might perhaps quote separatist leader Syed Ali Geelani's endorsement of deceased Osama bin Laden as a martyr in the cause of Islam and say it's reflective of the aam Mussalman's sentiment. But the hardliner's voice hasn't been echoed even by other Hurriyat leaders, some of whom might not be averse to realising their dream of azadi with American and western help in Kashmir, which has a very different Muslim political context from the rest of India. The sentiment closest to Geelani's voiced by any prominent Indian Muslim is that of Syed Ahmed Bukhari, Shahi Imam of Delhi's Jama Masjid, who has said, "Hum America ke kahne se hi kisi ko dahshatgard nahin maan lenge (We wouldn't call anybody a terrorist just because America says so)." But even Bukhari, who can be acerbic and unrestrained, refrains from projecting Osama as Islam's holy warrior.
In fact, the US execution of its arch enemy has stirred a complex and varied emotional response in Muslim neighbourhoods across India, in which the gloating executioner's tone weighs more than the death of Osama. For Osama's rhetoric had only touched Kashmir and never the concerns of other Indian Muslims, yet America's wars in Muslim lands, wreaking havoc on their inhabitants in the name of punishing Osama and Al Qaeda, had never gone down well with Muslims here. As an example of the nuanced reaction to Osama's death, I would like to share a maulvi's words, "In President Obama's opinion, the victims of 9/11 have got justice with bin Laden's death. But what about justice to the millions whose lives were destroyed in Iraq and Afghanistan?" Words probably harsher than even that of the Egyptian Ikhwan-ul-Muslimeen (Muslim Brotherhood), which wants the US and Western troops to withdraw from Iraq, Afghanistan and Pakistan since their arch foe is finished, but certainly more reasonable than that of the Hamas, which has hailed Osama unequivocally as a martyred holy warrior of Islam. Ironically, or perhaps more motivatedly than ironically, officials in the Israeli embassy in New Delhi seem more active in propagating the Hamas's extreme view among Indian Muslims than Hamas itself. Urdu journalists have received an e-mailed communique from an Israeli embassy official containing the statement made by Hamas. Actions like these, as also the hasty burial at sea and circulation in the media of a fake photo of Osama's body, seem to upset Indian Muslims and give birth to conspiracy theories and urban legends in Muslim neighbourhoods and on the internet circuit. One such legend is that Osama didn't fall to an American bullet but killed himself heroically to avoid the ignominy of being taken alive by the Americans. Another one: the Americans killed him several years ago, but they kept alive his fiction in order to justify their wars, which were undertaken for oil or for subjugating Muslims. Of course, there is also an extremist fringe among Indian Muslims that would like to capitalise on conspiracy theories and legends doing the rounds. There is some concerned buzz among enlightened Muslims about fundamentalists preparing a booklet for distribution about Osama's 'heroic deeds in the service of Islam' and muted concerns also about the recently increased traffic to Deoband from Pakistan.
For many Indian Muslims, Osama and Al Qaeda have always been a creation, even if they physically existed, of the intelligence czars of the CIA and the Mossad of Israel to fight wars, first against the Soviets and then against Muslim nations. This view finds echo even in the aam Indian Muslim's reaction to Osama's death at American hands. It has been expressed resoundingly by a Lucknow-based Urdu daily, Waris-e-Awadh, which headlined its lead story on Osama's death, 'America ne Khud ka Tarasheeda But Tod Dala (America Destroys the Idol it had Itself Fashioned).' Talking of Urdu newspapers, it is interesting to note the difference in tone between prominent dailies based in the North and those from the South. Most prominent dailies in the North, like Urdu Sahara, Sahafat, In Dinon, Aag and Awadhnama are owned, controlled, edited or influenced by Shias. They have covered the event extensively but in rather neutral tones. They also underplayed the Shahi Imam's rhetoric. Most prominent Urdu dailies from the south, on the other hand, are controlled by Sunnis—like the Inquilab, Urdu Times, Siyasat, Munsif, Rehnuma-e-Dakkan and Salar. Their coverage is even more extensive, the headlines and reporting more charged and loaded against US, and their portrayal of Osama is tinged with a bit of sympathy. All said, I have yet to meet an Indian Muslim who approves of bin Laden's violent methods or hear about an Urdu publication supportive of them.
The book 'Muslims and the Media Images: News versus Views' edited by Ather Farouqui, has some interesting observation made by the leading Indian journalist that needs to be brought out in popular discourse.
This book is divided into four parts: English Media: Image and Depiction; Transcending Boundaries; Muslim Journalism: A Phenomenal Dichotomy; and Popular Images and the Story of Stereotypes. There is an inevitable overlapping of themes between articles so all those that are thematically interlinked follow each other in succession.
Outlook editor, Vinod Mehta's essay entitled 'Muslims and Media Images: Where Things went Wrong' has two main points. One with regard to Muslim's expectations from the so called mainstream media and they expect all unbiased non-Muslims to promote the Muslim cause. He says that the expectations of the Muslim community are misplaced because Indian media faces may compulsions and challenges in their depiction.
According to Mehta there is a lack of understanding between Muslims and the Indian media. The media gives space to ether Muslim socialites that dominate the public space or to fringe Muslim voices no one knows. He warns that the situation is unlikely to change unless the common Muslim makes efforts to be heard. The onus is really on the Muslims themselves.
Academic Rajni Kothari's article asserts that the role of the media in independentIndia has been negative as far as Muslim representation is concerned. The media has not provided enough space for minority opinions and has portrayed them negatively. He appeals the Muslim leadership to work hand in hand with secular Hindu elements towards a realignment of forces that can rebuild India's democratic secularism. He is optimistic and believes that once this happens the press will have a very positive role in building constructive cooperative relationships.
Noted journalist, Kuldip Nayar's article states that strained post- Partition Hindu–Muslim relations have affected journalism as a whole. He agrees that there do exist irresponsible journalists but emphasizes that these are in a minority. As far as the role of the English language press is concerned he feels, it's more balanced, albeit subtly biased towards majority concerns. He believes that the national press is, on the whole, balanced and fair.
He do not agree that national press is a puppet controlled by majoritarian communal forces and dismisses such claims by Muslims as a product of fear psychosis. He urges the Muslim community to encourage their youth to come forward and represent the community in the national press.
The well known Hindi journalist, Mrinal Pande provides a gender-centric viewpoint on the issue. She points out that the press often fails in its role of a powerful social watchdog as far as women and minorities are concerned. Minorities and women lose out in a situation as male members of the majority community control media coverage and its institutions. A male preserve and its chauvinism are evident in the quick politicization of issues concerning women belonging to the minority community, she says. 
The Pioneer editor, Chandan Mitra in his contribution, 'The Print Media and Minority Images', says that the generalization that the media is biased against Muslims is not true.
He points that in the English media two polarities exist, one patronizing and the other antagonistic. The former tends to understand the issues concerning Muslims and the latter believes that Muslims are prisoners of their own image.
As a BJP-backed MP, Mitra for long has espoused the RSS viewpoint and reiterates that the Urdu media is also not interested in projecting a positive image of the community or in raising awareness among Muslims about social changes and developments that are affecting the rest ofIndia.
He concedes the point that there are biases existing in the media, but makes this up saying there are also dedicated people who go to great lengths to rectify such distortions.
Siddharth Varadarajan of the The Hindu argues that though the mainstream media after Independence did not openly support communal forces, the press, in common with the ruling Congress, arguably gave undeserved prominence to the views of the mullahs, portraying them as the leaders of the Muslim community. With the emergence of more virulent communal politics from the 1970s onwards, the communal biases of a section of the print media became more pronounced, and this came into stark relief every time a major incident of communal violence occurred.
He then provides an insider's insight on riot reporting in the mainstream press and its invariable bias against Muslims, though veiled under a garb of impartiality. He bewails the fact that the compulsions of the market dictate that trivialities concerning celebrities get much more prominence than serious national issues.
Varadarajan notes that he has the liberty to bluntly speak the truth about communalism in the media because he is a Hindu, and a Muslim journalist or an intellectual might not find this so easy to say so.
The author while addressing the issue of the Indian Muslims and the media images raises the point why Muslims have been misunderstood not just by Hindus but also by other religious as well. It's a matter of fact that wherever Muslims have a sizeable presence, certain misunderstandings about them persist in the non- Muslim mind.
Such attitudes or positions that have led to this general distrust should be studied and identified very carefully and placed in perspective and needs to be tackled with greater sensitivity and understanding. In such efforts, Muslims need to come forward ad address them, as they are the victims of this mindset.
The author also feels that Muslim studies have often received marginal and shabby treatment globally, and India is no exception. Since India is home to about 200 million Muslims, Muslim studies should be a serious academic pursuit, but the available writings on Indian Muslim society, culture, psyche, and problems in Indiararely reflect the complexities of issues involved.
'Muslims and the Media Images: News versus Views' edited by Ather Farouqui, is published by Oxford University Press, New Delhi, November 2010.
Utusan Let Off With Ministry Warning - By The Malaysian Insider.
Posted: 12 May 2011 06:11 AM PDT
The Home Ministry has slapped Utusan Malaysia with a warning letter for publishing an unsubstantiated front-page article alleging a Christian plot to usurp Islam as the religion of the federation, which sparked a furore among the country's majority Muslims and minority Christians.
The ministry today issued a statement that the editor-in-chief of the Umno-owned newspaper, Datuk Aziz Ishak, has been invited to the ministry to explain the daily's violation of the Printing Presses and Publishing Act 1984 (PPPA).
The Malaysian Insider learnt he went to the ministry in Putrajaya at 4pm with another senior editor.
The ministry said it was normal procedure for it to seek clarification from newspapers for contraventions of the PPPA, and for warning letters to be issued over these incidents.
It also warned media organisations against running reports that may cause public unrest or content inconsistent with PPPA guidelines.
On Saturday, Utusan Malaysia carried a front-page article headlined "Kristian agama rasmi?" (Christianity the official religion?), claiming the DAP was conspiring with Christian leaders to take over Putrajaya and abolish Islam as the religion of the federation.
The report, based entirely on unsubstantiated blog postings by two pro-Umno bloggers, charged DAP with sedition for allegedly trying to change the country's laws to allow a Christian prime minister.
Yesterday, the Penang government filed a formal complaint with the Home Ministry demanding stern action against Utusan Malaysia over the report.
In the complaint, Penang Chief Minister Lim Guan Eng sought for Prime Minister Najib Razak to act sternly against the Malay daily to prove that the newspaper does not enjoy full legal immunity.
Today, Lim took the matter further when he called for Najib to axe the Utusan Malaysia editors and reporters responsible for the "false report".
Najib was also forced today to meet with the church leaders over the issue, after which the prime minister said he was pleased the church leaders had pledged to respect Islam's position as the religion of the federation.
According to Najib, the church leaders also said Christians had no desire to challenge the provision within the Federal Constitution.
Najib did not, however, offer an apology for the report by his party's mouthpiece.
You know your country is run by idiots when this happens!
Posted: 12 May 2011 05:58 AM PDT
Utusan gets a warning letter...
While this comics gets banned for "tendency to (cause) hatred and excite disaffection"
The Home Ministry today issued a reprimand letter to Utusan Malaysia over the daily's front
page article on May 7, titled
Kristian Agama Rasmi?
(Christianity the official religion?).
A reprimand letter requires no follow up action by the newspaper, as compared with a demand to show cause, and is akin to just a slap on the wrist.
According to a Home Ministry statement, Utusan's editor-in-chief Aziz Ishak was called and the letter handed to him. "The Home Ministry will continue to monitor every newspaper in order to prevent news which would menggemparkan (infuriate) the minds of the people or material that is against the PPPA 1984," the statement said.

The article alleged that a group of pastors had participated in a gathering in Penang recently, which involved DAP elected representatives, where they discussed a plot to turn Malaysia into a Christian country and install a Christian prime minister.
No evidence of this allegation was offered by Utusan, who sourced the story from two pro-Umno blogs. One of the two had deleted article that was sourced by Utusan.
Utusan's critics however are likely to point out that the daily, which is owned by Umno, enjoy impunity and always gets away with a mere light reprimand while other dailies have received suspension of printing licenses or have it withdrawn altogether.
For example, Higher Education Deputy Minister Wee Ka Siong wrote on Twitter after the home ministry statement was issued, that in the case of China Press editor-in-chief Teoh Yoog Khoon, he was suspended two weeks over an inaccurate news report.
"(The China Press) report did not cause disharmony among Malaysians of all races. Many people will compare the damage caused by Utusan's report to (that) of China Press.
In Teoh's case, the home ministry had issued a show cause letter over an article which claimed that the then Inspector-General of Police Musa Hassan would quit in March last year.
Following this, Home Ministry Deputy Chief Secretary Ahmad Fuad Ab Aziz said that any follow up action would be left to China Press' management.
Police reports lodged
Unlike the China Press incident, many police reports have been lodged against Utusan over the article for flouting sedition laws among others. Bukit Jelutong MP Jeff Ooi, who was named in the article, have also lodged a police report.
In his submission on the judicial review application by the cartoonist popularly known as Zunar against the Home Ministry, federal counsel Noor Hisham Ismail said the books are also seen as an "extreme insult to national leadership".
"The books can't cause public disturbance but there is potential that the people who read it could be likely (influenced)." He added the minister is satisfied that the book has "tendency to (cause) hatred and excite disaffection" towards national leaders, the judiciary and enforcement agencies.
Noor Hisham is representing respondents Home Minister Hishammuddin Hussein and his deputy Abu Seman Yusuf in a judicial review of the ban imposed on '1Funny Malaysia' and 'Perak Darul Kartun'.
Both books were banned in November 2009.
Noor Hisham also submitted that there is no room for a judicial review as the court does not have the right to examine or challenge the minister's "satisfaction that the books are prejudicial to public order". "If the matter rests solely on the subjective decision of the minister... and involves opinion and policy then the court should not review the decision. "It seems apparent that when it comes to issues of national security and public order the court cannot intervene by way of a judicial review as it involves policy considerations," he said, citing case law.
Public order or politicians' reputation?
K Shanmuga, representing the plaintiffs, submitted that in the book ban notice, the minister stated that the books were banned because they are "prejudicial to public order" and not "likely to be prejudicial".
"It might be worth recalling that the books in question were in publication for almost eight months before their ban, yet there was no evidence whatsoever that any breach of the peace occurred or was threatened as a result of the book. "By failing to produce material evidence of any reports before the minister which he relied on or in any of the affidavits filed before the court, the minister must be deemed to have no good reason for his decision.
"It is all to protect the image of politicians and their reputation," he said. Shanmuga added that the law requires decisions made by the minister to be "reasonable and proportionate" and that the books cannot be banned "simply for saying not very nice things about politicians and the government of Malaysia".
"Would a reasonable minister feel there is a threat to public order from cartoons, political satire, and ban the whole book due to several offending pages?" he said.
Commenting on the proceedings later, Zunar (second from right), who was accompanied by his wife Fazlinah Rosley (in blue), questioned the validity of Noor Hisham's submission, particularly when the latter claimed that the minister concluded that the books "tarnished the rakyat's trust in the government".
"You can only lose something you have. The people who read my books have already lost trust in the government," he said. Judge Rohana Yusuf will be delivering her verdict on July 14.
DATUK SERI DR CHUA SOI LEK HAS ACCUSED UMNO OF DIVIDING THE COUNTRY AND HEADING FOR ONE MALAY MUSLIM-DOMINATED, ALL NON MUSLIMS TO BE CIRCUMCISED
Posted: 12 May 2011 05:25 AM PDT

Let me understand this correctly. Some discredited blogger put out something incredible about Christian pastors wanting to take over Malaysia and that fountain of all rubbish, Utusan Malaysia, published it.
There is no evidence that any such plan is in the works, and yet today, at the so-called fruitful meeting between Najib Razak and church leaders, the church leaders had to give the when-it-suits-him leader of all Malaysians an assurance that Christians respected the position of Islam in the country and had no desire to dispute it.
How wonderful. The rascals who stirred up this rubbish have not been taken to task but the "victims" have been asked to give some undertaking not to misbehave.
This is akin to your house being robbed and your family harmed but having the police sympathise with the robbers.
Najib is playing to the Malay/Muslim gallery here. He probably was briefed by Special Branch that Umno ground is restive over this discussion on the position of Islam and he needs to show some leadership.
But surely the PM should be playing a non-partisan role here. In this instance, it is clearly his Umno blogger and newspaper which have tried to stoke anger against Christians, and they have done so with lies and fiction.
So instead of asking for assurances from Christians about a nonexistent threat, he should have apologised for the actions of his supporters.
The more conspiratorial of us will believe that Najib sought the meeting with Christian leaders only as window dressing, to extract some assurance which can be a headline in Malay papers tomorrow. Something along the lines of how Christians accept Islam's position.
Of course, the objective of those reports will be to reinforce the rubbish about Christian pastors meeting in Penang to bring about a Christian country.
I wonder whether today's meeting was fruitful only for Najib.
* Jacob Sinnathamby 
The Home Ministry has slapped Utusan Malaysia with a warning letter for publishing an unsubstantiated front-page article alleging a Christian plot to usurp Islam as the religion of the federation, which sparked a furore among the country's majority Muslims and minority Christians.
The ministry today issued a statement that the editor-in-chief of the Umno-owned newspaper, Datuk Aziz Ishak, has been invited to the ministry to explain the daily's violation of the Printing Presses and Publishing Act 1984.
The Malaysian Insider learnt he went to the ministry in Putrajaya at 4pm with another senior editor.
On Saturday, Utusan Malaysia carried a front-page article headlined "Kristian agama rasmi?" (Christianity the official religion?), claiming the DAP was conspiring with Christian leaders to take over Putrajaya and abolish Islam as the religion of the federation.
The report, based entirely on unsubstantiated blog postings by two pro-Umno bloggers, charged DAP with sedition for allegedly trying to change the country's laws to allow a Christian prime minister.
Yesterday, the Penang government filed a formal complaint to the Home Ministry demanding stern action against Utusan Malaysia over the report.
In the complaint, Penang Chief Minister Lim Guan Eng sought for Prime Minister Najib Razak to act sternly against the Malay daily to prove that the newspaper does not enjoy full legal immunity.
Today, Lim took the matter further when he called on Najib to axe the Utusan Malaysia editors and reporters responsible for the "false report".
Najib was also forced today to meet with the church leaders over the issue, after which the prime minister said he was pleased the church leaders had pledged to respect Islam's position as the religion of the federation.
According to Najib, the church leaders also said Christians had no desire to challenge the provision within the Federal Constitution.
Najib did not, however, offer an apology for the report by his party's mouthpiece.
In Palestine, non-violent protests – such as the march planned for May 15 – are consistently met with violent repression from the Israeli military [GALLO/GETTY]
Following the February ousting of Egypt's longstanding president Hosni Mubarak, calls have been circulating in Egypt and throughout the region for a 'Third Intifada' to begin May 15.
"Unlike the first two Palestinian uprisings, the proposed Third Intifada is meant to involve the entire Arab world," saidEgyptian journalist and political analyst Abdelhalim Kandil.
It began with the appearance of a Facebook page in early March calling for a 'Third Intifada' against the ongoing Israeli occupation of Palestinian land. The page, reportedly founded by Arab pro-Palestinian groups, set the launch date for May 15 – the day on which hundreds of thousands of Palestinians were driven from their homes in 1948 to make way for the nascent state of Israel.
The page attracted some 230,000 members within two weeks, prompting Israeli officials to lodge a complaint with the popular California-based social-networking website. On March 29, Facebook removed the page – which had at that point surpassed the 500,000-member mark – claiming that its contents were found to "promote violence".
The page was almost immediately replaced with several copycat pages, however, which reiterated calls for "the liberation of Palestine from the [Mediterranean] Sea to the [Jordan] River" and "the return of Palestinian refugees to their homes in historical Palestine" in accordance with UN Security Council Resolution 194 of 1948.
An Arabic-language website called the 'Third Palestinian Intifada' appeared soon afterward, providing a general plan of action. The site calls for peaceful protests on Friday and Saturday (May 13 and 14) at Israeli embassies and consulates worldwide, including those in western capitals, "to express our rage about the ongoing occupation of Palestine and the expulsion of millions of Palestinians from their rightful homes."
'Million-man' march
On May 15, dubbed the "Sunday of Liberation", the site had initially called for multiple million-man marches to advance on "historical Palestine" – in reference to Israel – from starting points in Egypt, Jordan, Syria and Lebanon. This was later scaled down, however, to the staging of demonstrations outside Israeli embassies in Jordan and Egypt (the two Arab states that have diplomatic relations with Tel Aviv), along with simultaneous marches near Israel's borders in Syria, Lebanon and the occupied Palestinian territories.
According to Mounib Mohamed, 26-year-old activist from Cairo and administrator for the website's Egypt branch, the initial plan was scrapped "because of the difficulties associated with implementing it, and in order to avoid friction with local authorities in the countries involved."
"As for Egypt, we're calling for million-man gatherings to be held in cities countrywide on May 13," Mohamed explained. "Participants will then head to Cairo's Tahrir Square, where prominent political figures are scheduled to speak about the Palestinian cause."
"From Tahrir, we will march to the Zionist embassy, UN offices, and certain multinational store chains known to have Zionist sympathies," said Mohamed, who is also the administrator of the Facebook page 'Egyptians for the Intifada'.
He went on to stress that all planned activities would be "peaceful in nature" and "carried out in coordination with Egypt's Supreme Council of the Armed Forces (SCAF)", which has run the country's affairs since Mubarak's ousting.
"Our ultimate objective is the liberation of Palestine via peaceful, political means in light of Egypt's post-Mubarak political circumstances," Mohamed added.
Egyptian youth cooperation
Several prominent revolutionary youth groups also plan to take part, including the 6 April youth movement, which played a leading role in Egypt's January 25 Revolution.
"The Palestinian situation is a source of pain for the entire Arab nation across the political spectrum," 6 April media spokesperson Injie Hamdi said. "Therefore, in coordination with other like-minded youth groups, we're endorsing calls to demonstrate from May 13 to 15 in Tahrir Square and at the Israeli embassy."
In the three months since Mubarak's departure, Egypt has witnessed a spate of marches and protests in front of both Israel's embassy in Cairo and its consulate in Alexandria, where demonstrators could be seen distributing flyers about the planned event.
The 'Third Intifada' had initially included plans for a protest march to Egypt's Rafah border crossing with the Gaza Strip, which has been sealed for the most part since 2007. This plan was abandoned, however, following a promise by Egypt's SCAF-appointed foreign minister late last month that the crossing would soon be reopened on a permanent basis.
Nevertheless, the Arab Doctors Union plans to dispatch a convoy of Gaza-bound humanitarian aid through the Rafah crossing – scheduled to set out from Tahrir Square on May 15. The closure of Rafah, in tandem with Israel's five-year-old blockade of the Gaza Strip, has effectively cut the coastal enclave off from the rest of the world – subjecting its roughly 1.8 million inhabitants to excessive poverty and privation.
Notably, Palestinian faction Hamas, which governs the strip and espouses a policy of armed resistance to Israel, has not publicly endorsed calls for a 'Third Intifada'. Palestinian Authority president Mahmoud Abbas, meanwhile, who heads rival Palestinian faction Fatah and supports a discredited 'peace process' with Israel, has voiced downright opposition to the idea.
Last week, the two factions agreed in Cairo to form a national unity government, ending four years of bitter animosity. Just how the new Palestinian government plans to deal with Israel – whether by resistance or by negotiations – remains uncertain, however.
According to Kandil, the greatest benefit of Hamas-Fatah reconciliation is that the two factions "will now be able to coordinate the kind of peaceful revolutions seen recently in the Arab world". He expressed hope that the planned 'Third Intifada' would apply the lessons learned from successful Arab uprisings, especially those seen in Tunisia and Egypt.
"If the Palestinians stage peaceful protests en masse and persevere despite Israel's inevitably violent response – and are supported by simultaneous demonstrations in Arab and western capitals – the Israeli occupation's days may very well be numbered," said Kandil.
The first Palestinian Intifada lasted from 1987 until the signing of the 1993 Oslo peace accords. A second, more violent Palestinian uprising erupted in 2000 and ended with Israel's 2005 withdrawal from the Gaza Strip.
Who is Alpha of the pack of rabid dogs?
Posted: 12 May 2011 04:58 AM PDT
S Arutchelvan of PSM says it all in Free Malaysia Today's
BN won't go if it loses
, expressing his fears that the BN will resist giving up power even if it loses the next general election. What Arutchelvan meant was UMNO rather than BN, because the other members of BN have no say whatsoever.

Sadly he's right! Wasn't May 13 an example of what could happen when a political party didn't like the results of an election? Incidentally the dubious anniversary of that tragedy is tomorrow, when I expect Perkasa to make it a noisy noticeable obnoxious affair.

But more worrying right now has been the serial fabrications by a certain UMNO group comprising Utusan, UMNO bloggers of whom the leading player is Big Dog, Perkasa, Pembela and some ministers.

They have resorted to lies to agitate the Heartland, but more to frighten them into seeing threats from firstly the Chinese, secondly the Christians, thirdly Chinese Christians, and then to ensure the perception of the alleged anti-Melayu threat is not missed, dragged out a smelly old sock, the Communists - with only the usual Perkosa Perwira Pahlawans to defend them against the yellow hordes.

They were certainly insinuating being politically swarmed by that feared hybrid, Chinese Christian Communists wakakaka!

But wait, there's more. Big Dog just said, lies and a complete lack of evidence notwithstanding, the pastors had pledged to bring a
Christian Prime Minister
to Malaysia and perhaps turn Christianity into an official religion. Naturally, according to his growling grubby gospel wakakaka, DAP is collaborating with the pastors.

Chinese, Christians, Communists, Churches, Christianity – all factors to frighten the sh*t out of the Heartland.

The sheer blatancy of Big Dog-Utusan's fictitious fraudulent forged fabricated fucking falsehoods would have been f* funny if not for sacked Utusan journalist Hata Wahari's ominous warning in Free Malaysia Today's
Utusan Malaysia: Behind the print
, that ignoring Utusan would be a very bad idea because its sickening sinister seditious slanders are very dangerous.

He advised that unlike urban people who are not only exposed to multi-culture but have access to various media resources and can question Utusan's lies, people in the Heartland will accept the Utusan slander as gospel truth (excuse the unintended pun).

He stated:
"But the rural community is predominantly Malay-Muslim. Who are they going to cross-check their facts with? Neither is there another Malay-language paper to counter Utusan's reports. The only media they are exposed to is government-owned media."

"The racial flames are being stoked there and one day it will explode. I'm very afraid of that. If anything were to happen, it will begin in the rural areas. I have said before that another May 13 is likely if Utusan is allowed to continue playing up rubbish issues."

Pakatan leaders, the Bar Council, Church leaders and various NGOs have lodged police reports, protests, sent letters to PM, met up with him, threatened to censure this or that minister in parliament (when the ministers give a f* about parliamentary process or universal values of good conduct and ministerial responsibilities), all serving only to provide the spotlight on a lie UMNO wants the Heartland to be conscious of.

And we know that either Najib is powerless to act against a reckless seditious Utusan or he is reluctant to do so, for thus far, the PM has done nothing useful than to murmur soothing words to anyone who bothers to listen – well, there aren't many.

But then, to ignore Utusan is exactly what Hata Wahari advised against.

OK, so we have the racial-religious lies started by a mad dog, spread by a loud barker with a pseudo-sheen of legitimacy (to the Heartland) as if it's substantiated news, and abetted by two other rabid creatures. They have acted in concert as a pack, and we know pack creatures work under the leadership of an Alpha.

So, who is the Alpha?

Could it be a slimy sneaky two-timing Najib? But why would Najib offend the nons after working so hard to win them over, and succeeding with a significant percentage of them, as the polls have shown? Why should he secretly initiate this anti Chinese racial-religious campaign to mess up his overtures to the nons? What is there to worry about the Heartland when he has fixed deposits among the FELDA and Heartland community? And hasn't he shown his campaign competency in Sarawak?

Not logical.

Then who?

Who does Big Dog obey? Who has humongous pull over Perkasa and Pembela and likely has more say and sway than Najib in controlling Utusan?

Perhaps someone who has a different agenda to Najib, with a different focus of interest? Someone who doesn't like Najib's economic overtures to the nons or his promises to loosen up the NEP barriers?

Khairy Jamaluddin has just attacked Big Dog, calling him a proven liar, one who should be charged with sedition and spreading false news.

Does Khairy Jamaluddin's very vocal attack against Big Dog signal and mark the demarcation line within UMNO?

Who is the real Biggest Dog, the Alpha?
HRP: Stop move to demolish Setapak shrines
Posted: 12 May 2011 01:47 AM PDT
The Human Rights Party (HRP) and Indian residents of Kampong Baru Air Panas, Setapak today threatened to hold a mass protest if DBKL continues with plans to demolish two shrines at the low-cost flats. Full story: malaysiakini.com

Time:

05:44

More in

News & Politics
PSM: K'jaan hipokrit, halang sambutan Hari Pekerja
Posted: 12 May 2011 12:07 AM PDT
Sekumpulan aktivis PSM dan NGO hari ini berhimpun di hadapan bangunan Kementerian Sumber Manusia bagi menuntut agar kerajaan menghormati sambutan Hari Pekerja. Kumpulan seramai kira-kira 30 orang itu menuntut supaya kerajaan tidak menghalang pekerja daripada merayakan sambutan oleh masyarakat pekerja seluruh dunia itu. Setiausaha agung PSM S Arutchelvan yang mengetuai anggota parti dan juga aktivis NGO itu turut membidas tindakan kerajaan yang didakwanya bersikap "hipokrit" kerana tidak membenarkan perhimpunan diadakan bagi sambutan Hari Pekerja. Full story: www.malaysiakini.com

Time:

05:28

More in

News & Politics
ADAI SHAIK HUSSEIN MYDIN KUTTY EXPERIMENTAL AIDS VACCINE 'WORKS IN UMNO MONKEYS'
Posted: 12 May 2011 12:24 AM PDT
UMNO'S UTUSAN Scientists and Philosophers actively developing a practical approaches to a modern day "Islamic Religion Divides and rule

Fear is, and has always been, the hallmark of political tactics. The people will only willingly submit to tyranny if they are made to believe that without government a fearful state of affairs might obtain. No other emotion can bypass rational argumentation, grab allegiance and push people to violence like fear. he always remind me not be vulgar but street is my university ,
When I look at Najib, Muhyiddin, Mahathir, Ibrahim Ali – all those bombastic self-proclaimed Ketuanan Malay "leaders," I do think of Hang Tuah! Huh! All they remind
AIDS has killed more than 25 million people worldwide [EPA]
An experimental vaccine has helped monkeys with a form of the AIDS virus control the infection for more than a year, suggesting it may lead to a vaccine for people, US researchers have said.
The vaccine works by priming the immune system to quickly attack the HIV virus when it first enters the body, a point at which the virus is most vulnerable, US researchers said in a study published in the journal Nature on wednesday.
Doctor Louis Picker of the Oregon National Primate Research Center said he thinks it will be possible to have a vaccine ready to test in people within three years.
"We feel it has a possibility of keeping the virus under complete control or clearing the virus," Picker said.
Tests of the vaccine with a primate version of the virus called simian immunodeficiency virus showed more than half were able to keep the virus from replicating so that even the most sensitive tests could not detect any traces of the virus.
So far, the vast majority of the vaccinated monkeys have maintained control over the virus for more than a year, gradually losing any signs that they had ever been infected.
Picker and colleagues use a relatively harmless virus called cytomegalovirus (CMV) as a transport system to take the experimental vaccine into the body.
Virus stopped
They chose it because scientists think most people are already infected with CMV - a virus that remains in the body for life but causes little or no symptoms for most people.
Picker said because the virus is persistently present, it keeps the immune system on alert, ready to attack the virus as it first enters the body, when the virus is thought to be less impervious to the immune system.
"The virus comes in and can be basically stopped in its tracks," Picker said.
The human immunodeficiency virus that causes AIDS infects 33.3 million people globally, according to the United Nations agency UNAIDS.
It has killed more than 25 million people.
Because it is spread in so many ways, there is no single easy way to prevent infection so a vaccine is the best hope, and many drug companies and scientific research groups are working on various ways to try to develop one
About thick-skinned politics
And the tyrants looked at them and desired what they owned
And plotted and planned to take it.

"Dispossess them!"
"Massacre them!"
"Use all necessary force to bring them to submission!"

And the dispossessed cried for mercy.
Yet, no one heard.
" reformasi" They yelled.

And the tyrants cried "ISA THEM KUGAN THEM!"
"Starve and beseige them!"
"Use all necessary force to bring them to submission!"

And to the world the tyrants raged: "Security!"
And the sycophants cried in defense of the tyrants.

Then Conscience spoke and asked.
"Who will secure the starved, beseiged and dispossessed?"
Silence.
"Accountability!"
Their newspaper played with fire based on unsubstantiated blog posts, and now the owners are blaming others for their own indiscretion.'
'Christian-state row a trap for Umno'Penang Umno Youth chief Shaik Hussein Mydin says, "It is easy to link the matter with Umno but we can also accuse the DAP. Jelutong MP Jeff Ooi was there at the closed-door meeting, not us. How did the information get out?" the culprit becomes the victim. Umno walked into a trap sprung by the DAP and ended up as dead meat. That makes the home minister… well, he's even more stupid than I thought. Hey, who is the victim here – PM Najib Razak, Islam, Malays, the Christian church, Lim Guan Eng, DAP or Umno?I have a simpler explanation to help Shaik Hussein out of his predicament to save his brains from overheating. Gremlins in Umno have been throwing sand into the wind at their opponents and the sand is blown right back into their faces.
 The more Umno is trying to rationalise their blunder, the more Malaysians will be pissed. Their newspaper played with fire based on unsubstantiated blog posts, and now the owners are finding all means to blame others for their own indiscretion. An apology would be better received.: "The trap, he (Sheikh Hussein) claimed, was hatched by certain quarters who stand to benefit from the controversy, to run down his party (Umno)'s image."
Really? Blame it on Utusan Malaysia and pro-Umno bloggers. Umno minister Hishammuddin Hussein should also be blamed because he supported the Utusan report without first finding out if it was true. Are you guys shooting at each other feet or what?
This is the most ridiculous conspiracy theory put forward ever. So now Utusan is helping DAP trap Umno – wow, that is truly a new one. Also it is good to see that Umno for once is behaving more like a good opposition. However, their current elected reps are acting more like clowns. Shaik Hussein, if your conspiracy theory is true, that only leaves us with two possible conclusions.
1) Umno is run by a bunch of idiots as the left hand obviously doesn't know what the right hand is doing, and both are in it for showmanship. That spells danger for those who still think Umno can produce quality leaders to run the country. If they can't get the party in order, how are they going to run the country?
2) Umno is outdated and can't keep up with the time. This is clear case of failure to multitask hence everyone running round doing their own things while the cumbersome and slow leadership can only afford to address one issue at a time. Not only is it not proactive, it is reactive and faced with problems, it just froze and act defensive, like a roadkill before being run over by a truck.
 This is the classic case of a thief who tries to scale and enter a victim's house with ropes. When he entangles himself with his own ropes in trying to enter the house, he accuses the house owner of trying to hang him.
How ingenuous can these fools be in trying to extricate themselves. The rakyat will give you more ropes to hang yourselves.
 Now we get another spin or is it damage control? Even the home minister has mellowed in his statement; and now wants to find out why Utusan wrote the article. Had it been Sin Chew Daily, the top management would be called up and the editor sacked and the newspaper threatened with suspension of its publishing licence.
Remember the Sin Chew reporter who was locked up under ISA under the absurd excuse "to protect her"? Now, the home minister should also try to protect the two bloggers and Utusan editor.As long as Gerakan, MCA and MIC are beholden to Umno, there is no way BN is going to retake Penang. With all the such low mentality of the leaders who can't see beyond race and religion, it will take a miracle for Penangites to switch from DAP to BN. Right now, the BN leaders can carry on with their wishful thinking. Trap? This is the most ridiculous excuse of being completely dumb. It was Utusan that wrote the news. Not other newspapers. Utusan has been here long enough to understand the ethics of journalism if they are serious about being a respectable newspaper company.Now Utusan has reduced itself to a mere Umno daily newsletter. Umno dares not to do anything to Utusan, or else falling newspaper sales means falling income for the party.
 So who 'forced' Utusan to publish it without due journalistic verification? Did DAP or the churches force Utusan? Did they force Pembela and Perkasa to make the stupid protests? Did they force Hishammuddin to make his stupid statements?Give me a break – just call a spade a spade. Umno needed to distract the populace from the price increase of sugar, petrol and is playing with fire trying to create bogeymen. Two weeks ago it was the Chinese (also an Utusan editorial) and now Christians.Remember Najib's response over the editorial, "It's the editor's personal opinion." Garbage. Umno is full of it and it is turning Malaysia into a landfill. Utusan created a big fuss out of unsubstantiated accusations to create religious fires. Keep trying – from cow-head stomping, pig's heads thrown into mosque, church and surau burning to the latest, the Christian-state conspiracy.We won't bother as the failure of the Umno-led government has caused prices of essentials such as food and petrol skyrocketing. Malaysians are too busy to make ends meet to react to such nonsensical antics of Umno. Was Shaik Hussein trying to say that Umno is so dumb that it fell into its 'own' trap? Or rather a trap set up by bloggers Big Dog and Marahku?
Posted: 11 May 2011 10:33 PM PDT
Sssssssssssssssshhhhhh! Cabinet meeting in session.
This is a good Thursday for a few laughs from the newspapers and online news portals.  On the front page of
The Sun
today there is a story headlined
"Islam's status secure"
. The story is about Najib's furious attempts at defusing the tensions raised by the Utusan Malaysia articles about a Christian plot to take over the government and make Christianity the religion of the country. The PM said that "
everyone must accept the fact that Islam is the official religion of the country

and that it cannot be changed in whatever form. 
This is because the reality is that we have the Federal Constitution and its provision on the

position of Islam and the other religions is very clear

......
Under whatever circumstances,

the Federal Constitution cannot be amended

and as such, no one should be worried or feel uneasy on this matter"...
What's funny is that Najib said the Federal Constitution is cannot be amended

"under whatever circumstances"

.  I think it is common knowledge that the Malaysian Constitution, since Merdeka, has been amended more than

600 times

!!! So why our prime minister tell us cannot? Like that will sure scare anyone who thinks that the nonsense Utusan says will come true, right? Funny, right?
Another funny can be found on page N3 of The Star today.  The headline read

DOE: Drop in visibility an annual affair

.  The story was in reference to the shitty air-quality that we are currently experiencing. Haze up your ass that chokes your lungs faster than a pack of finest Virginia tobacco.  What's funny? Don't you remember that just a few short years ago it was,

"What?! Fuck the baargers!"

. Demonstrate in front of their Embassy. Boycott their maids and labourers.  Report them to the United Nations. 
Stop listening to keroncong. How can they do this to us every year? And now it is

"An annual affair"

?  But at least now they do say that the haze is the result of winds blowing over smoke from open burning in

Sumatra

.  No more that "a neighbouring country" kind of shit. Progress!
On another page of The Star today is the report about Taib Mahmud's son divorcing his estranged wife.  Mahmud's wife is asking for

RM400million in matrimonial property and 'gifts'

.  Now I find that really funny. Why?  How come Barisan Nasional chief ministers and YB's always have the ability to raise children who have such brilliant entrepreneurial skills as to amass vast fortunes in such a short time and at such a young age? Funny, right? Okay la. So it also pisses me off la. You too, right?
And this to me is the funniest bit from The Star today......

"Umno has to be the pillar of the country. The Umno brand and its leaders are still strong and valued by the people. If we work hard to maintain our position by putting the people first, we will continue to celebrate more anniversaries in the future"....Najib Razak, president of Umno.
I want to laugh with you some more la but the haze is coming inside and I'm choking. It's just an annual affair la.
NIAMAH!!!
Bolasepak Penang Tercorot Angkara MP Lompat Zahrain?
Posted: 11 May 2011 11:29 PM PDT
NOTA EDITOR: Logik jugak hujjah Jagdeep Singh, ADUN Datuk Keramat. Zahrain, MP lompat Bayan BAharu telah dilantik Presiden Persatuan Bolasepak Penang atas tiket Pakatan Rakyat.
Sekiranya beliau bermaruah, beliau sepatutnya letak jawatan tersebut kerana beliau dilantik pada mulanya sebagai memegang amanah dari Pakatan Rakyat.
Sekarang ini, oleh kerana beliau adalah balachi kepada UMNO, menjalankan kerja-kerja kotor UMNO dengan menyebarkan fitnah2 terhadap Pengerusi Pakatan Rakyat, Anwar Ibrahim, sudah tentu beliau segan dan alah untuk memohon bantuan dari Kerajaan PAkatan Rakyat Penang.
Maka, yang menderita adalah pasukan bolasepak Pulau Pinang yang menduduki tempat tercorot dalam Liga 2 Malaysia. Dalam 13 perlawanan, mereka cuma seri satu perlawanan dan kalah semua yang lain.
Yang sedap adalah Zahrain dgn muka tidak malu mengutip elaun sebagai Pengerusi Persatuan Bolasepak Penang. Macam ni punya manusia pun boleh ada kat Malaysia ni ye?

http://www.blogger.com/img/blank.gif

Jagdeep dakwa Zahrain punca Pulau Pinang corot
Fakhri Ali

GEORGETOWN, 4 Mei: Kedudukan tercorot pasukan bola sepak Pulau Pinang dalam Liga Premier 2011 dibidas oleh Ahli Dewan Undangan Negeri Datuk Keramat, Jagdeep Singh Deo dalam sidang Dewan Undangan Negeri (Dun), semalam.

Menurut beliau lagi, selepas 16 aksi permainan dalam liga tersebut, Pulau Pinang hanya mampu berada di tangga tercorot dengan kemampuan hanya mengumpul satu mata tanpa adanya kemenangan yang telah diperolehi.

"Sesuatu harus dilakukan bagi mengatasi masalah prestasi skuad bola sepak negeri ini, yang pada suatu ketika dahulu pernah digeruni dan menjadi kuasa besar dalam arena bola sepak dengan menggondoli beberapa kejuaraan utama.

"Ini juga adalah berpunca dari Presiden Persatuan Bola Sepak Pulau Pinang (FAP), Datuk Seri Zahrain Mohamed Hashim yang tidak berfungsi serta berperanan untuk membawa kejuaraan dan kegemilangan persatuan bola sepak ini," dakwanya.

Katanya, pengurusan yang tidak cekap itu harus diberi perhatian oleh kerajaan negeri, dengan mengambil tindakan tegas bagi mengatasi masalah kemerosotan prestasi pasukan bola sepak negeri ini.

Dalam 15 perlawanan yang telah disertai pasukan negeri semuanya tewas dan hanya mencatat seri bagi satu perlawanan sahaja.

Ini, katanya menunjukkan adanya ketidakcekapan dalam pengurusan yang ditadbir oleh Zahrain yang juga Ahli Parlimen Bayan Baru.

Zahrain mengisytiharkan wakil rakyat Bebas pada 12 Februari 2010.

Semasa pilihan raya umum 2008 beliau mewakili PKR mengalahkan calon Barisan Nasional, Ooi Siew Kim dengan majoriti sebanyak 11,029 undi. Beliau memperolehi 27,618 undi berbanding lawannya 16,589 undi.
An Interesting Diversion to Wall Street...
Posted: 11 May 2011 11:15 PM PDT
And who says "Asians" don't make it BIG? (as far as media headlines is concerned:(OR :)
Raj Rajaratnam, billionaire co- founder of Galleon Group,maketh the news on Wall Street -- is it good or bad? ~~ YL, Thinking Aloud
********************************
Wiretaps key in conviction of ex-hedge fund giant

Wall St. titan convicted with help from wiretaps, which may get more use in white-collar cases
Tom Hays and Larry Neumei

ster, Associated Press, On Wednesday May 11, 2011, 5:24 pm EDT
NEW YORK (AP) -- Former hedge fund titan Raj Rajaratnam was convicted in an insider-trading case Wednesday thanks largely to weapons prosecutors have using against mobsters and drug lords for years: wiretaps. What that means for his former peers depends on whether it's true, as his lead attorney asserts, that what he did "happens every day on Wall Street."
Federal prosecutors used nearly three dozen recordings at trial to back up their claim that Rajaratnam made a fortune by coaxing a crew of corporate tipsters into giving him an illegal edge on blockbuster trades in technology and other stocks. In a clear signal of the tapes' importance, the U.S. District Court jurors asked several times to rehear some of the recordings before convicting Rajaratnam of all 14 counts: five of conspiracy and nine of securities fraud.
Rajaratnam could be heard wheeling and dealing with corrupt executives and consultants -- in one case demanding "radio silence" on information that could affect a stock price.
The tapes spelled the demise of a defendant who "was among the best and the brightest, one of the most educated, successful and privileged professionals in the country," U.S. Attorney Preet Bharara said in a statement. "Yet, like so many others, he let greed and corruption cause his undoing."
Authorities have said the recordings represent the most extensive use to date of wiretaps in a white-collar case. The defense had fought hard in pretrial hearings to keep the evidence out of the trial by arguing that the FBI obtained it with a faulty warrant.
Once a judge allowed the recordings in, prosecutors put them to maximum use by repeatedly playing them for jurors, who convicted Rajaratnam on their 12th day of deliberations.
Bharara's office "took wiretaps for a test drive, and I'd say it was a resounding success," said Stephen Miller, a former federal prosecutor in private practice in Philadelphia.
The tapes were "a gold mine," said Steven Scholes, an attorney in private practice in Chicago who formerly worked in the Securities and Exchange Commission Division of Enforcement. "There's an old saying that you can't cross-examine a tape," he said.
Kenneth Herzinger, another former attorney in the SEC enforcement division, predicted prosecutors will expand the use of wiretaps to other white-collar prosecutions.
"I view the use of wiretaps as a game changer and something that certainly the defense bar has taken notice of and I think that Wall Street has taken notice of," said Herzinger, now a San Francisco attorney in private practice.
Prosecutors had alleged that illegal tips allowed the 53-year-old Rajaratnam to make profits and avoid losses totaling more than $60 million. His Galleon Group funds, they said, became a multibillion-dollar success at the expense of ordinary stock investors who didn't have the advance notice he enjoyed of mergers, acquisitions and earnings reports.
On Wednesday, Rajaratnam sat at the defense table, a rarity for him at the trial, and stayed motionless as the verdict was read.
After the jurors were dismissed with a warning from U.S. District Judge Richard Holwell not to talk about deliberations, Assistant U.S. Attorney Jonathan Streeter asked Holwell to jail Rajaratnam. The defendant's overseas bank accounts and properties give him the means to flee, and the prospect of a lengthy prison term gives him a "tremendous incentive" to do so, Streeter said.
But the judge ruled that Rajaratnam could remain free on $100 million bail as long as he was placed under house arrest at his Manhattan home to await sentencing on July 29. Prosecutors said he faces a possible prison term of roughly 16 to 19 years under federal sentencing guidelines. Financial penalties including fines and restitution have yet to be determined.
Outside court, with Rajaratnam at his side, defense attorney John Dowd said there will be an appeal filed with the 2nd U.S. Circuit Court of Appeals. Of the 37 trades that the government sought to prosecute, he added, only 14 made it to trial.
"The score is 23-14 in favor of the defense," he said. "We'll see you in the 2nd Circuit."
The verdict followed seven weeks of testimony. Some of the people who were recorded talking to Rajaratnam pleaded guilty and testified against the Sri Lanka-born defendant.
The defense had argued that the tapes revealed nothing more than that Rajaratnam was doing his duty by asking questions about information already circulating in the "real world" of high finance.
"That happens every day on Wall Street," Dowd told the jury. "There's nothing wrong with it."
Dowd headed a team of attorneys who crowded around the defense table each day. The defendant took an uncustomary position on a bench behind them and listened along with jurors as his recorded voice filled the courtroom.
In one July 29, 2008, call, Rajaratnam could be heard grilling former Goldman Sachs board member Rajat Gupta about whether the board had discussed acquiring a commercial bank or an insurance company.
"Have you heard anything along that line?" Rajaratnam asked Gupta.
"Yeah," Gupta responded. "This was a big discussion at the board meeting."
Prosecutors sought to maximize the impact of the Gupta tape by calling Goldman Sachs chairman Lloyd Blankfein to testify that the phone call violated the investment bank's confidentiality policies. Gupta, who has not been charged, has denied any wrongdoing.
The government also played tapes it said proved Rajaratnam was trading secrets and orchestrating cover-ups with fellow hedge fund manager Danielle Chiesi, who pleaded guilty in the case.
"I mean, I think this stock could go up $10, you know? But we got to keep this radio silence," Rajaratnam said in one tape.
"Oh, please. That is my pleasure," Chiesi responded.
"Not even to your little boyfriends, you know?"
"No, believe me, I don't have friends," she replied.
Rajaratnam advised Chiesi to buy 1 million shares of a tech stock on an inside tip, then sell 500,000 of those shares -- a tactic prosecutors say was used to throw regulators off the trail. In another instance, about 30 minutes of calls with an Intel tipster scored Rajaratnam a $2 million windfall on the computer chip-maker's stock, prosecutors said.
Former financial consultant Anil Kumar testified that he and Rajaratnam -- his former classmate at the University of Pennsylvania's prestigious Wharton School -- broke the law by speaking regularly about the negotiations over the acquisition of ATI Technologies Inc. by Kumar's client, Advanced Micro Devices Inc., before the deal was announced.
"I told him that this was `red hot' and shouldn't be discussed," Kumar said. Later, he said he cautioned the defendant, "This is going to be a complete shock to the industry ... so treat this with the strictest of confidence."
Prosecutors say Rajaratnam raked in $20 million by trading on his advance notice of the ATI-AMD deal. Afterward, he called Kumar at home and said, "You're a star," Kumar told the jury.
When Rajaratnam later informed Kumar that he would be rewarded with a $1 million kickback, "I almost fell off my chair," the witness said.
Rajaratnam was charged in October 2009, days before Galleon, which had up to $7 billion in assets under management, announced that it was shutting down its hedge funds.
The Galleon probe has resulted in more than two dozen arrests and 21 guilty pleas. It also has led to a second investigation aimed at consultants in the securities industry who pass off inside information as the product of legitimate research.
Only Rajaratnam has gone to trial, where he relived conversations that the insiders never suspected were being monitored. On one tape, Rajaratnam sounded sheepish when one particularly effusive tipster praised him for being a star in the hedge fund universe.
"The myth," Rajaratnam said, "is larger than the reality."
Follow Larry Neumeister at http://twitter.com/Lneumeister
Di antara kesetiaan dan tanggungjawab
Posted: 12 May 2011 03:55 AM PDT
"Abang Aspan, bagaimana kalau UMNO mengambil tindakan terhadap abang Aspan dengan memecat abang sebagai ahli UMNO?"
Di atas ialah soalan yang sering ditanya kepada saya akhir-akhir ini. Saya tahu sebab pertanyaan itu di tujukan kepada saya kerana mereka menganggap saya sebagai anti-UMNO kerana mengkritik parti kadangkala agak keras. Oleh kerana soalan ini sudah begitu banyak ditanya maka elok saya menjawab sekali gus dan tidak payah diulang-ulang acapkali pertanyaan itu. Saya adalah ahli UMNO tulin sejak 1971 lagi…
no business, no position, no cronies, no ambitions and no nothing.

Pertamanya saya ingin memberitahu dan mengaku yang saya bukan macam seorang yang berpengaruh untuk menjejaskan sokongan orang ramai kepada UMNO. Saya hanya duduk di rumah dan tidak bergiat seperti orang UMNO yang lain berdemonstrasi melalui GAPS Selangor dan sebagainya. Berdemonstrasi ini saya lakukan semasa zaman pelajar awal tujuh puluhan dahulu.
Tidak ada sebab UMNO nak pecat saya kerana saya seorang yang tidak ada 'consequence' seperti ramai yang lain. Malahan tidak ada di kalangan yang berkuasa membaca dan mengetahui wujudnya blog yang kecil seperti blog saya ini. Saya adalah hamba yang lebih kecil dari habuk di atas tunggul di sisi semua pihak, apatah lagi di sisi Tuhan. Saya bukan setengah orang, jadi pemimpin dan berkesempatan memperkayakan diri dengan kuasa dan cuba berselindung di sebalik Tuhan. Saya tidak ada kemampuan itu walaupun sekecilmana sekali pun.
Jika pun saya dipecat ia tidak akan membawa apa-apa kesan kepada saya kerana memecat dan dipecat dalam parti adalah perkara biasa. Dr Mahathir pun pernah kena pecat sehinggakan beliau berdiri di atas pentas PAS semasa pilihanraya kecil Kapar setelah ADUNnya Hamzah Alang meninggal dunia. Semasa itu jarang-jarang ADUN atau Ahli Parlimen meninggal dunia seperti sekarang ini.
Saya bukannya ada kedudukan yang boleh membuatkan saya kecewa dan bersedih jika dipecat. Sedangkan Nabi Adam sendiri telah dikeluarkan dari syurga, jadi apalah sangat kesannya jika saya terpecat dari UMNO. Malahan apabila Adam dipecat dari syurga Adam telah berbakti dengan mengisi dunia ini dengan manusia sehingga penduduk dunia sekarang telah dihuni oleh lebih dari 3 billion manusia.
Kita semua adalah cucu-cucu kepada Adam termasuklah Samy Velu, Chua Soi Lek, Dr Mahathir, Eskay, Rahim Thamby Chik, Rosmah Mansor, kluangman, Tengku Adnan, Sanusi Junid, Aziz Sattar dan Sophia Loren serta kesemua manusia yang ada di muka bumi ini samada yang masih hidup atau pun yang telah mati.
Tetapi setelah Adam dipecat dan dihantar kedunia ini, Adam juga telah menurunkan keturunan-keturunan mulia seperti Rasul-Rasul dan Nabi-Nabi, aulia-aulia, ambia-ambia dan wali-wali Allah yang menjaga dunia ciptaan Maha pencipta ini. Apabila dipecat, Adam menjadi pencetus untuk membuktikan kebesaran Tuhan semesta Alam. Kita semua tahu Alam yang terbentang ini adalah dalil wujudnya Tuhan yang Maha Esa itu. Jika Adam tidak wujud kita tidak wujud untuk mengakui
Tuhan itu adalah definite dan infiinite.
Jadi saya bermohon kepada semua orang supaya tidak mengambil pot jika saya dipecat atau dibuang dari parti. Tidak ada masalah dan tidak ada hal bagi saya. Ia tidak akan menjadi isu kepada diri saya dan UMNO. Kalau nak pinjam kata-kata MB NS Mohammad Hasan, saya ini bukan boleh
'mendalamkan air' pun.
Cakap MB itu benar. Bagi diri saya yang penting ialah niat saya dalam mengkritik parti saya. Tetapi saya tidak lah sampai hendak melakukan sumpah laknat seperti Eskay atau sesiapa yang berselindung di sebaliknya.
Sekian jawapan kepada pertanyaan beberapa orang yang bertanya itu. Wassalam.
'Wrong to Be Happy Osama Died' Smug Moral Equivalence
Posted: 11 May 2011 10:07 PM PDT
Lots of Smug people are saying that celebrating Osama's death makes us as bad as those who cheered when 9/11 happened.
That is moral equivalence of the worst type.
It's like if a serial rapist/killer attacks twenty victims and his gang members cheer him on, then when he is cornered and gunned down by police the public cheers – and the Smugs say the public might as well be cheering rape/murder.
IN SEARCH OF A GOOD NURSING HOME
Posted: 11 May 2011 09:28 PM PDT
Eldercare Nursing Home, Taman Seputeh
One thing I've learned from my online search for a good nursing home is that there's a world of difference between what you see on the website, and what greets your eyes when you visit the homes.
Over the past couple of weeks, my young friend Perrin Rodrigues and I have been on a quest to find a suitable nursing home - she for her 87-year old granny, and me for my 85-year old mother. Both women recently underwent hip surgery after a fall at home. Perrin and I have been exchanging notes on the homes we have visited and crossing them off our list one by one. It's easier to find an oasis in a desert than finding a home that meets our standards.
A locked gate drives away visitors, and makes one wonder about the quality of life for the residents in this nursing home.
Most homes, or at least the ones we have checked out so far are in appalling condition. They are little more than rundown bungalows in desperate need of repair and a fresh coat of paint. The garden, if there is one, could do with some TLC, like the residents inside. A whiff of urine and stale food assaults your nostrils as you cross the threshold into the living room or lobby. The WELCOME mat has seen better days. As someone so aptly put it, "I wouldn't even want to put my dog there!" I couldn't agree with him more.
Inside you are greeted with an equally depressing sight of elderly folks shuffling aimlessly about, or sitting around looking blankly at the TV screen. The bedridden ones lie there with their faces to the wall or just staring at the ceiling. I am sure the days pass painfully slowly for most of these aged residents. There is nothing to look forward to each day except meals and, if they are lucky, a rare visit from a family member.
First impression counts, and it begins with a bright welcoming smile.
Fortunately, there are a few homes that have won us over. Currently top on my list is
Eldercare Nursing Home
in Taman Seputeh. It's clean, airy, spacious, bright and well-maintained like a home should be. The staff appear friendly and caring, and the residents seem quite content.
It was lunch time when I dropped in unannounced last Saturday with some friends. The food looked inviting enough. We had a peek into the bedrooms and bathrooms, and were pleased at what we saw. All rooms have queen-sized beds, with comfortable mattresses and clean sheets. Hospital-type beds are available on request.
Residents have a choice of single rooms or 2-3 beds in a room. Each room comes with a flat-screen TV (with Astro), and an attached bathroom. Monthly charges start at Rm1850, with an extra Rm300 for diapers if needed. Apparently, there are no vacancies at the moment, and there's a long waiting list. For more details, visit the website at
http://www.eldercare.com.my/
The spacious lobby with a mini-fountain and an ornate staircase leading to the upper floors.
That same afternoon, we were invited to check out the newly-opened second Eldercare Home further up the road off Jalan Klang Lama. We were impressed by what we saw. A guided tour and a chat later with Brian who runs both homes with his wife Sonia left us with no doubt that this couple is driven by a passion to raise the standard of residential nursing care in the country, with Eldercare leading the way.

One of the air-conditioned rooms at Eldercare Villa.


Brian has years of experience running a nursing home in the UK, and wife Sonia is a UK-trained nurse. The couple looks set to change the face of nursing homes in Malaysia.
At Rm2200 a month for a shared room, and Rm3200 for a single room, Eldercare Villa is definitely for those who want the best and can afford the best.
The landscaped garden at My Manor.
If that's not upmarket enough for you, try
My Manor
. At Rm5000 a month, it must be the most expensive nursing home in the country. I visited it two years ago. The charges would probably have gone up by now. The website is currently under construction. If you are interested in checking it out, the address is 27, Jalan Taman 7/6, Petaling Jaya. Contact Janet at +603
7954 8421 or  +6016 233 8421, or email her at janmm27@gmail.com       
Bellevue Residential Homecare is just round the corner from EPF, Jalan Gasing.
If you prefer something more affordable, you might want to consider
Bellevue Residential Homecare
in Section 5, Petaling Jaya. Medical Director of the home is Dr Teh Ban Hup. When I called up this afternoon for directions, Nursing Sister Lee Mee Ngor told me to look out for "the tallest building along that road. It's pink, with a black gate that's always open". I liked that visitors were always welcomed. Sister Lee gave me a quick tour of the place. My verdict? Well, it's on my KIV list if that means anything. You can check out the facilities and services on their website. Monthly charges are Rm1500 and above.
And so my quest for a good nursing home continues...

Related articles:
If you are interested in housing options for retirement living in Singapore, India, China, Australia and elsewhere, click on the link below:
HOUSING OPTIONS FOR RETIREMENT LIVING
When it comes to retirement living, I'm a huge fan of Dr HANS BECKER, CEO of the
Humanitas Foundation
. He is the driving force behind Apartments for Life, the model for retirement living worldwide. The good news is that
Dr Becker will be in Kuala Lumpur on June 7
for the first of three workshops in the AGEING ASIA LEADERSHIP WORKSHOPS series. Don't miss this chance of meeting Dr Becker in person. He will be speaking on
"Development Focus: Integrated retirement living & age-friendly housing models".
For more details, click on the link:
AGEING ASIA LEADERSHIP WORKSHOPS 
A THREESOME TONIGHT, HONEY DATUK AHMAD MASLAN AND DATUK SHAZRYL ESKAY ABDULLAH LIKE SHARE WITH US AS WHAT HAPPEN ON THAT SEX VIDEO NIGHT
Posted: 11 May 2011 09:28 PM PDT
UMNO INFORMATION CHIEF DATUK AHMAD MASLAN SAID TODAY THAT HE HAD WATCHED WITH HIS WIFE A SEX VIDEO RELEASED RECENTLY AND IS CONVINCED THE MAN FEATURED IS DATUK SERI ANWAR IBRAHIM.DATUK AHMAD MASLAN LIKE SHARE WITH AS WHAT HAPPEN ON THAT NIGHT WHEN DATUK SHAZRYL ESKAY ABDULLAH SHOW US THE TAPE IN OUR BEDROOM THIS IS WHAT I TOLD MY WIFE A THREESOME TONIGHT, HONEYI CONSIDER MY WIFE  VERY BEAUTIFUL  SHE HAS GOT A VERY ATTRACTIVE SEXY FIGUREUMNO INFORMATION CHIEF DATUK AHMAD MASLAN SAID TODAY THAT HE HAD WATCHED WITH HIS WIFE A SEX VIDEO RELEASED RECENTLY AND IS CONVINCED THE MAN FEATURED IS DATUK SERI ANWAR IBRAHIM.DATUK AHMAD MASLAN LIKE SHARE WITH AS WHAT HAPPEN ON THAT NIGHT WHEN DATUK SHAZRYL ESKAY ABDULLAH SHOW US THE TAPE IN OUR BEDROOM THIS IS WHAT I TOLD MY WIFE A THREESOME TONIGHT, HONEYI CONSIDER MY WIFE  VERY BEAUTIFUL  SHE HAS GOT A VERY ATTRACTIVE SEXY FIGURE. I AM VERY LUCKY TO HAVE HER AS MY WIFE. I THINK, ANY SEXUALLY ACTIVE PERSON, IF ONCE LOOKS AT MY WIFE, WILL DEFINITELY HAVE A HIDDEN DESIRE TO FUCK MY WIFE. BUT THERE IS ONE CATCH.  IS A TRUE MALAY WIFE WHO WISH TO GO ALONG WITH ONE THROUGHOUT. ON THE OTHER HAND, I AM OF THE OPINION THAT THREE IN A BED (TWO MALES AND ONE FEMALE ARE MUCH BETTER TO FULLY ENJOY THE SEX LIFE.I AM ACTUALLY VERY FASCINATED WITH THIS IDEA AND THEREFORE WANTED TO ARRANGE DATUK SHAZRYL ESKAY ABDULLAH   TO JOIN US.
Right, wrong, conventional, unconventional – these are mere words. What is 'unconventional' for one, maybe 'conventional' for the other, who's to decide? Read through the ensuing pages and know for yourself the advantages and disadvantages of certain relationships.
In order to fully enjoy these practices, you must ensure you understand all of the potential ramifications prior to engaging in them the problem is that my sweet wife, won't agree for it. Many times I tried to persuade her. Even during the night, while fucking her, I narrated very hot sexy stories involving my friends having sex with her. Though she enjoyed the stories, but never agreed for the third partner. Sometimes, I even suspected that she is not getting full sexual pleasure with me, although she did not complain anytime. My reason for such thinking is that I don't have a large penis, it's only 5 inch in erected stage. What I feel is that wife needs a much bigger cock than mine. So I was thinking the ways to get someone with bigger cock to fuck my wife passionately.
Three is not a crowd
It is a common fantasy which in today's time and age has the potential to be oh-so real. It involves you, your partner, and another person. Most people enter it to experience a new form of 
sex
 as they are bored of the 'vanilla' sex they have with their partner. However, the best would be if all three of you are reasonably well known to each other and comfortable enough to enjoy a sexual act.
 my wife was sleeping on the bed and looking very sexy in her pink gown.
ESKAY  APPEARED TO BE VERY HORNY AFTER LOOKING HER LYING IN FRONT OF HIM. I WATCHED AT HIS PANT. HIS COCK SEEMED TO BE BURSTING OUT. I UNZIPPED THE PANT OF ESKAY  AND TOOK OUT HIS COCK WITH MY HAND. OH MY GOODNESS! IT WAS FULLY BLOWN 7 INCH COCK READY TO FUCK MY SEXY WIFE.I NEVER IMAGINED THAT SUCH A LEAN AND THIN PERSON COULD HAVE SUCH A MIGHTY COCK. ESKAY  TOLD ME THAT HE FUCKS BETTER AFTER GETTING HIS COCK SUCKED. I TOLD HIM THAT THIS IS NOT A PROBLEM. I WILL SUCK YOUR COCK IN PLACE OF MY WIFE. EVEN OTHERWISE, MY WIFE NEVER LIKES TO SUCK THE COCK. I HOLD THE END PORTION OF ESKAY  'S BIG COCK WITH MY RIGHT HAND AND GALLOPED THE FRONT PORTION IN MY MOUTH AND STARTED MOVING UP AND DOWN IN MY MOUTH. ACTUALLY, THIS WAS THE FIRST TIME I WAS SUCKING A COCK. I REALLY ENJOYED THE ACT. ESKAY  WAS ALSO GETTING PLEASURE OUT OF IT, AS I COULD GUESS. AFTER SOME TIME, ESKAY   ASKED ME TO STOP SO THAT HIS SEMEN COULD NOT BE WASTED IN MY MOUTH.THEN WE TURNED AROUND MY WIFE WHO WAS STILL SLEEPING. I LIFTED HER GOWN UP AND COMPLETELY UNDRESSED HER. THEN WE TURNED AROUND MY WIFE WHO WAS STILL SLEEPING. I LIFTED HER GOWN UP AND COMPLETELY UNDRESSED HER. ESKAY WAS ASTONISHED TO SEE SUCH A SEXY BODY IN FRONT OF HIM. I SPREAD THE LEGS OF MY WIFE APART TO HAVE A TOTAL VIEW OF HER BALD PUSSY. WITHOUT ANY FURTHER DELAY, ESKAY JUMPED OVER MY WIFE PASSIONATELY KISSING ON HER LIPS, FACE, THROAT AND OVER THE WHOLE BODY. NOW HE COULD NOT WAIT ANY LONGER WITH HIS COCK HE PUSHED HIS STRONG COCK INTO THE PUSSY OF MY WIFE. THE ENTIRE LENGTH OF THE COCK WAS IN. ESKAY THEN STARTED MAKING FAST STROKES INTO HER PUSSY. THIS MADE WIFE GAINING CONSCIOUS. SHE FELT BEING FUCKED. UNKNOWINGLY, SHE PUT HER BOTH HANDS ON THE HIPS OF ESKAY AND STARTED PUSHING THEM DOWN WITH THE DOWNWARD STROKES OF EKAY. FOR THE FIRST TIME, I WATCHED HER HAVING FULL SATISFACTION WITH THAT LONG COCK. SOON SHE REALIZED THAT IT WAS NOT HER HUSBAND WHO IS FUCKING SO HARD TILL THE END OF PUSSY WALL. SHE OPENED HER EYES AND SURPRISED TO SEE THAT IT WAS ESKAY WHO WAS GIVING SUCH IMMENSE SEXUAL PLEASURE TO HER. SHE UTTERED "OH ESKAY KING FUCKER, YOU CAN HAVE ME EVERY NIGHT .I WAS WATCHING ESKAY AND ANDMY WIFE GOING WILD. THIS ALSO MADE ME HORNY. I ALSO WANTED TO DO SOMETHING. I ASKED ESKAY TO ALLOW SOME SPACE SO THAT I COULD LICK THE CLIT OF MY WIFE SIMULTANEOUSLY (ACTUALLY, I ENJOY LICKING THE PUSSY VERY MUCH AND EVERY NIGHT I LICK HER CLIT BEFORE THE MAIN ACT). ESKAY NOW SHIFTED THE POSITION OF FUCKING SO THAT I COULD INSERT MY TONGUE ON HER CLIT. I STARTED LICKING THE CLITORIS OF MY WIFE WHILE SHE WAS BEING FUCKED BY ESKAY. IN BETWEEN, MY TONGUE WAS ALSO TOUCHING THE FUCKING COCK OF ESKAY WET WITH PUSSY FLUID AND THAT WAS GIVING ME MORE PLEASURE. WE HEARD SOUNDS OF IMMENSE PLEASURE FROM MY WIFE. SHE TOLD US THAT NO PLEASURE IN THIS WORLD CAN BE BETTER THAN THIS. AND THIS WAY, I MADE HER AGREE THAT THREE IN BED ARE MUCH BETTER FOR SEXUAL PLEASURES.READMORE A THREESOME TONIGHT, HONEY DATUK AHMAD MASLAN AND DATUK SHAZRYL ESKAY ABDULLAHLIKE SHARE WITH AS WHAT HAPPEN ON THAT NIGHT
PROTON: Dr. Mahathir Merapu Lagi.....
Posted: 11 May 2011 08:21 PM PDT
Kenyataan terbaru Dr. Mahathir
menafikan bahawa kenaikan harga kereta di Malaysia adalah disebabkan oleh Proton
.
Suka Tulang Besi menaqal dari WIKIPEDIA berkaitan kenyataan Dr Mahathir itu:
Government policy has kept the Proton cheaper than other makes by the simple strategy of taxing the competition, while giving Proton exemptions or rebates from these same taxes.
(TERJEMAHAN:
Polisi kerajaan menyebabkan harga Proton lebih murrah berbanding kereta lain yang dijual di Malaysia dengan strategi yang cukup mudah, yakni dengan memngenakan cukai yang tinggi kepada jenama kereta yang bukan Proton sementara Proton pula tidak dikenakan cukai yang sama.
)
Mungkin juga Dr. Mahathir dah nyanyuk kerana beliau lah yang telah meluluskan cukai-cukai ini yang menyebabkan harga sebijik kereta Honda lebih mahal dari harga sebuah rumah teres satu tingkat.
Hakikatnya, Proton sewaktu pelancarannya sedang menuju kebangkrapan dan tutup kedai. Maka, terpaksalah Dr Mahathir menjalankan cukai tidak masuk akal beliau semata-mata untuk memaastikan rakyat Malaysia membeli Proton dan bukan jenama lain.
Cuba bayang. Proton Saga pertama yang keluar dari kilang dahulu harganya sekitar RM15000 sahaja. Selepas Mahathir melaksanakan cukai beliau, harga Proton naik kepada RM60 ribu. Harga kereta lain jangan ceritalah.
Sampai sekarang harga kereta di Malaysia antara termahal di dunia kerana kebodohan dan kebongkakan Dr. Mahathir Muhammad Iskandar Kutty.
Projek Proton hanya merugikan rakyat Malaysia dan merugikan negara. Yang untung hanya kroni sahaja. Kalau nak tengok kerugiannya, tanyalah mangsa-mangsa feri karam di Penang satu masa dahulu.
Semata-mata untuk menjaga Proton, Dr Mahathir membelanjankan ribuan juta untuk membina jalan dan jambatan menyebabkan perbelanjaan ke atas pengangkutan awam menjadi semakin kecil.
Rakyat Malaysia juga terpaksa membelanjakan 30% dari pendapatan mereka untuk membayar kos kereta serta yang berkaitan dengannya (repair, minyak dsbnya).
Dan, kerajaan di bawah Mahathir menghabiskan wang untuk membina jalan2 raya yang besar-besar (rakyat juga yang kena tol) menyebabkan perbelanjaan ke atas pengangkutan awam menjadi semakin mengecil.
Kalau Dr. Mahathir pandai mentadbir, sudah tentu beliau membina Sistem Aliran Ringan semenjak tahun 80'an lagi di waktu kos pembinaannya masih murah.
Namun, beliau mahukan Proton yang jelas telah gagal menyebabkan beliau terpaksa menaikkan harga kereta dengan begitu tidak masuk akal.
Dr. Mahathir hendak menyorok kebodohan beliau di dalam mentadbir negara. Sebab itulah dia buat kenyataan merapu ini.
Saya rasa kalau letak kambing sebagai Perdana Menteri pun, kambing tersebut lebih berkebolehan sebagai Perdana Menteri berbanding Dr. Mahathir.
Tulang Besi
Kerajaan Kedah Tidak Membantu Kaum India?
Posted: 11 May 2011 07:04 PM PDT
NOTA EDITOR: Tulang Besi merasa risau dan gundah dengan laporan FreeMalaysiaToday yang terbaru. Kerajaan Pakatan Rakyat KEdaha dikatakan TIDAK MEMBANTU KAUM INDIA langsung. Ini adalah antara respon yang diberikan oleh kaum India dalam Pakatan Rakyat sendiri. Bayangkan kalau orang-orang India di luar sana yang tiada ketaatan kepada mana-mana parti.

Tulang Besi mengharapkan khabar ini cuma salah faham. NAmun, kalau benar, ianya pasti akan menyebabkan tumbangnya Kerajaan Kedah kerana pengundi India adalah antara pengundi yang memenangkan PAS dan Pakatan Rakyat di Kedah.

Sekiranya pengundi India berpaling semula kepada MIC dan BN, maka harapan kerajaan Kedah untuk kekal memerintah adalah amat tipis.

Ustaz Azizan akan mengikut jejak langkah Presiden PAS menjadi MB satu penggal.


http://www.blogger.com/img/blank.gif
PKR Indians present a litany of woes
B Nantha Kumar
| May 11, 2011

The Indians in the party feel that they are being sidelined and they are fed up with mere lip service.

PETALING JAYA: The Indian vote was a crucial factor for PKR doing so well in the 2008 general election. But now the Indians in the party feel that they are being marginalised.

At a meeting on Monday night the Indian leaders presented a litany of woes to the PKR leadership.

The meeting was helmed by PKR deputy president Azmin Ali and sources say it turned out to be a heated affair.

Apart from Azmin the closed door meeting was attended by vice president N Surendran, deputy secretary general T Kumar, Kapar member of Parliament (MP) S Manikavasagam, Subang MP R Sivarasa, Hutan Melintang state assemblyman S Kesavan, Bukit Selambau state assemblyman S Manikumar and Port Dickson state assemblyman M Ravi.

Others included Ampang MP Zuraida Kamaruddin and Indera Mahkota MP Azan Ismail.

The meeting attended by more than 150 Indian leaders in PKR was aimed at drawing-up strategies to win back the Indian support for the opposition bloc — Pakatan Rakyat, which comprises PAS, DAP and PKR.

But the Indian leaders took the opportunity to tell the party that the Indians and the community's problems were sidelined.

The leaders, a source said, questioned why Indian leaders were not given positions in Pakatan led states.

"We also raised the Tamil schools land issue, the lack of business opportunities and the level of poverty in the community," he said.

The source said Manikavasagam claimed that the PKR-led Selangor government was discriminating against Indians in the state.

"He also raised the issue of sand mining in the state. The state government recently refused to renew the sand mining license of KL Larut Sdn Bhd just because the company belongs to an Indian.

"He also questioned why there were no Indians appointed to high post at state government linked companies," said the source.

Lack of funding

The issue of the controversial Interlok novel was also raised, added the source, with local leader Dr P Sri Ram from Petaling Jaya Selatan division asking the party to clarify its stand on the novel.

The PAS-led Kedah government also came under heavy criticism for not helping the community in the state.

"Azmin could not answer our queries. He could not even answer a single question raised. Surendran tried to answer but this was not enough. The deputy president sat silent like he was under a spell or something," said the source.

The Indian leaders also raised the issue of funding as many were not satisfied with the lack of funds to run grassroot programmes.

"What can we do if there is no money. The main problem is that Indians are still poor and without money we can't reach out to help them. Mere lip service alone will not do," said a leader who attended the meeting.

The leaders also questioned the Selangor government's move to finance Malay and Chinese village headmen but limited financial assistance were given Indians.

"Many Malay and Chinese village heads get up to RM8,000 to RM10,000 through allowances, other goodies, while the Indian village heads just get a monthly allowance of RM450," said the source.

Talking strategies

A notable absentee at the meeting was Selangor exco Dr Xavier Jeyakumar. The Seri Andalas assemblyman, it is learnt, could not make it for the meeting because he was attending the Pakatan Rakyat executive council meeting in Langkawi.

Azmin, on his part, sources said requested the leaders to hit the ground to regain the lost Indian support for the party and the opposition coalition.

PKR is on a drive to win back Indian votes, especially after the community started moving back to the Barisan Nasional (BN).

The support of the community is also vital as it would enable Pakatan to cling on to Selangor. The BN on the hand has vowed to retake the state at the next general election.

Meanwhile, Surendran denied that the meeting was heated.

"It was a calm meeting and we spoke about the strategies to be used for the upcoming general election..it was a normal meeting," he told FMT.
Brother Anwar Bin Ibrahim's Crackup Continues!!
Posted: 11 May 2011 07:00 PM PDT


By
Christopher Badeaux
In some ways, vile anti-Semite and cowardly woman-abuser though he is, you have to feel sorry for Anwar Ibrahim. Well, you'd have to if he didn't truck with Jew-hating Muslim extremists and use adoring political crowds as opportunities to take shots at his political opponent's wife. But a more sympathetic man than Anwar would be a perfect tragic figure: A man who reaches his limits just shy of his goals; a man who can never quite reach the top; a man whose past crimes become less important than his present successes, which are themselves ultimately failures.
Anwar Ibrahim is a Sisyphus who never reaches the middle of the slope.
Anwar's most famous, present achievement is to craft a dysfunctional opposition coalition composed of his own vanity party, Parti Keadilan Rakyat (PKR); the socialist-left/secularist Democratic Action Party (DAP); and the sh'ria-obsessed Parti Islam Semalaysi (PAS). Just the descriptions of those parties makes clear that their unifying plank is desperation, a determination to finally win a national election against the hated Barisan Nasional, the governing coalition whose primary achievements are rapid economic progress and continued democratization. In other words, Anwar's merry little band of schizophrenics must convince Malaysians that democracy and increasing standards of living are bad things, and that a group of socialists, Islamists, and rich poseurs will somehow form a government together, maintain that government, and keep the democratic and economic development going full-tilt.
Unsurprisingly, Malaysians show no sign of accepting this argument.
Anwar's second great achievement is to convince the world at large — if not Malaysians yet — that his conviction for corruption (upheld on appeal), much-documented association with the Muslim Brotherhood, and apparent proclivity for finding himself denying wide-ranging sexual adventures, are not remotely reflective of the sort of head of government he would be, if he could convince his countrymen to elect a government composed of Islamic extremists, far-left socialists, and general malcontents. While the U.S. foreign policy establishment is finally coming to grips with Anwar's real nature, his constant self-promotion and the general laziness of a large number of foreign reporters and foreign ministries have aided his disproportionately favorable image.
Both of these achievements will be for even less than the nothing they currently are if Anwar is unable to better, during the upcoming national elections, his just-shy-of-the-goal electoral result from the 2008, when the wind was at his back and the electorate was in a mood for national change. Three-and-change years later, Anwar is showing the stripes that led to his corruption conviction years ago, and reminding the world why Malaysians have not yet shown any inclination to hand the reins of power to a man who seems to spend a lot of time making amateur porn videos.
Anwar's latest stumble — stumbles seem to come more rapidly for the man these days — lies in calling Prime Minister Najib Tun Razak a "pandi kutti," a Tamil term for a piglet, to a group of Indian Malaysians. The Prime Minister was not, of course, present; Anwar's stock in trade these days is to belittle his political opponents (and their wives) before adoring crowds, displaying the sort of raw political courage that has led to nearly a month of silence on the allegations that he was, according to long-time new media backer Raja Petra, possibly the man behind a series of preposterous allegations against the Prime Minister (detailed here). So, quite aside from the sheer heroism Anwar displayed and the statesmanlike pose he has adopted (calling one's opponent an animal is no more acceptable in Malaysia than in any other civilized country), he elected to call a devout Muslim a pig.
Smart opposition leaders with the wind at their back take pointed jabs at their opponents. Elitists with coalitions doomed to failure by their very nature and no chance of success resort to name-calling. The difference is subtle in print, but obvious in practice: Suggesting that one's opponent is asleep at the wheel, confused, incompetent, corrupt: These are all on the table. Name-calling is a way of indicating that one's primary schooling was not an unrivaled success. Naturally, the Prime Minister is unfazed, but when his putative opponent has been reduced to calling him a poopy-head, it would seem reasonable to treat Anwar as a nuisance rather than a danger.
Anwar's world is not only crumbling on the political front, where his coalition is starting to crumble and his own party shedding supporters, and his former attack-dog blogger has implicated him in a major controversy. He is dealing with yet another sodomy trial, one looking progressively worse for him over time. Indeed, "worse all the time" is an understatement, as authorities have positively identified Anwar's DNA from the samples collected at the scene. No matter what we in the West think of making sodomy a crime, the man who would be prime minister should be the first to obey his nation's laws, and the first to righteously demand exoneration if he was innocent, offering his own DNA to test against the sample, thundering for justice from the heavens.
Instead, Malaysians get more rallies about the prime minister's wife.
An honest assessment of the opposition in Malaysia shows that they have no real chance in the upcoming elections, and that even if they somehow succeeded in getting past the post, they would neither make Anwar Ibrahim prime minister nor last as a governing coalition for very long. An honest assessment of Anwar's life shows a man who has striven, sought, found, not yielded, and ultimately, will never win. His desperation is clearly overwhelming him.
Were he a man of even average moral decency, we should ache with his tragedy. It is a pity that at the last, amid a storm of name calling and gutter politics of his own making, he cannot even succeed in being of average moral decency.