---
Apple Under Fire For Approving 'Gay Cure',Saifool to help Gay Individuals become heterosexual-Gay Marriage
Posted: 19 Mar 2011 12:56 PM PDT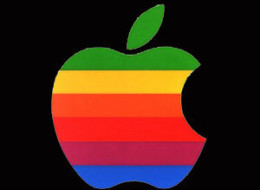 Apple is under fire for approving a controversial iPhone app created by a religious organization that seeks to help gay individuals become heterosexual.
The application,
"Exodus International,"
was created by a 
ministry
of the same name that says its 
mission
is to "[mobilize] the body of Christ to minister grace and truth to a world impacted by homosexuality."
The app's description notes, "With over 35 years of ministry experience, Exodus is committed to encouraging, educating and equipping the Body of Christ to address the issue of homosexuality with grace and truth."
It received a "4″ rating from Apple, which indicates the company considered the app to contain "no objectionable material."
Yet many disagree with Apple's assessment and are demanding that it be removed.
"No objectionable content? We beg to differ," wrote 
TruthWinsOut.com
. "Exodus' message is hateful and bigoted."
Change.org has launched an 
online petition
calling for Apple to remove the app that has garned over 21,000 "signatures."
The app received 85 five-star reviews–the highest rating–from App Store users, but it also received nearly twice as many one-star reviews.
"What a shameful, deceptive app," wrote one user. "Disgusting."
In an 
interview
with the Christian Broadcasting Network posted March 15, Exodus International's Jeff Buchanan said the ministry had not yet had any direct contact with Apple regarding the app.
Apple's approval of the app is particularly noteworthy given that the company requires all apps submitted to the App Store be scrutinized and vetted by Apple itself. Last year, the company 
removed
, without warning, thousands of "sexy" apps from the App Store. (See
apps
Apple has banned 
here
)
Earlier this year, Apple was criticized for its 
approval of an application from the Manhattan Declaration
, which encouraged users to take a stand against gay marriage. Apple later 
removed
the app.
Source: 
www.GutterUncensored.com
The tech world runs on rumors. And it is rumored that Apple CEO Steve Jobs has "six weeks to live" and was allegedly photographed entering the Stanford Cancer Center in Palo Alto, Calif., according to the tabloid National Enquirer. The photos published by the tabloid showed a frail and thin man that closely resembles Jobs, although the person's identity is not confirmed. Jobs who took medical leave in January, had said in an email to employees, "At my request, the board of directors has granted me a medical leave of absence so I can focus on my health." "I will continue as CEO and be involved in major strategic decisions for the company."
Jobs has had cancer in the past, and he is currently on medical leave from Apple, so it is possible that his cancer has come back. In 2004, the computer genius had surgery for pancreatic cancer while in 2009, he had a liver transplant. However, his current health condition cannot be confirmed. But the rumor is co-founder and CEO of Apple, Steve Jobs, reportedly might be dead by summer. Proving once again that pancreatic cancer just doesn't give a fuck who you are, how smart you maybe or how important everyone think you are to one of the world's largest corporation. National Enquirer reports:
Shocking photos obtained exclusively by The ENQUIRER show the 56-year-old cancer-stricken computer genius has become rail-thin and heartbreakingly weak in recent days despite putting up a tremendously courageous battle.

Since the print edition of the new issue of The ENQUIRER containing this blockbuster story began hitting newsstands on Wednesday in New York, media outlets worldwide have reported our story – and some websites have even attempted to rip off our exclusive photos!

For nearly seven years, the Apple co-founder has battled a rare form of pancreatic cancer – called a neuroendocrine tumor. It is a slower moving cancer than the type that killed actor Patrick Swayze in 2009 and actor Michael Landon in 1991.

Only about 4 percent of patients with any form of pancreatic cancer can live longer than five years.

Jobs has taken three medical leaves of absence from Apple and had a 2009 liver transplant after the cancer spread.

But after studying the new photos of the world-renowned entrepreneur – taken on February 8th in California – medical experts consulted by The ENQUIRER say it appears he's losing his battle.

Jobs was photographed outside the Stanford Cancer Center – the same place where Swayze was treated during his final days. 

The heartrending photos show the terrible damage cancer has done to Jobs' 6-foot-2 frame – dropping his weight from a precancer 175 pounds to about 130 now.
The Enquirer also quoted two doctors who claimed that the technology genius only has six weeks to live and that he is "losing his battle" against cancer. Physician Dr Samuel Jacobson told the Enquirer that judging from the photos, he is "close to terminal" and the other doctor gave him only a few weeks. But these doctors have never personally met with Jobs and are making predictions completely based on the unverified photos. And in March 2008, the Enquirer reported that Patrick Swayze had five weeks to live. He died on September 14, 2009. So based on that, on one hand this six weeks thing might not be such bad news for Steve Jobs. On the other hand, I would give him two more years max. Some people might be starting to short the Apple stock now… Click on pictures to enlarge.
Some lucky paparazzo got the shots of his lifetime, when he happened to stumble upon the heir to the throne, 
Prince William
, taking an 
outdoor piss
during a break from Polo match. I wonder how much millions he got for these photos. One thing is fore sure, some where out there a former paparazzo is driving his new Bentley. Girl, this is not a typical holding pose for us boys. Maybe Royals fingers grab 
differently or something like a cigar.
DR MAHATHIR MOHAMAD DEDICATED 20 PAGES OF HIS MEMOIRS INTO DETAILING HOW HE CAME TO KNOW ABOUT ANWAR IBRAHIM'S ALLEGED SEXUAL LIAISONS WITH MEN AND WOMEN, LEADING TO THE LATTER'S SACKING IN 1998.ZIONIST BAPTIZED PARAIAN AHMAD ZAHID WILL RATHER SHARE BED WITH UMNO'S PROSTITUTE UMMI HAFILDA ALI THEN BREAK THE WALLS OF MUSLIM DIVISIONUMNO VICE-PRESIDENT AHMAD ZAHID HAMIDI ON SATURDAY VOWED TO DEFEND PARTY PRESIDENT NAJIB ABDUL RAZAK TO HIS LAST BREATH. "IF ANYONE WANTS TO TOPPLE NAJIB, THEY WOULD HAVE TO CROSS OVER THE BODY OF THIS PERSON IN FRONT OF YOU. "WE WILL HAVE TO DEFEND HIM. THE BLOOD THAT FLOWS IN HIS VEINS IS … READ MORE IN THE CHAPTER 'ANWAR'S CHALLENGE', MAHATHIR STATES: "FOUR YEARS AFTER IGP TUN HANIF FIRST TOLD ME ABOUT ALLEGATIONS LINKING ANWAR TO HOMOSEXUAL ACTIVITIES, SOMEONE SENT ME THE BOOK '50 DALIL KENAPA ANWAR IBRAHIM TIDAK BOLEH JADI PERDANA MENTERI' ('50 REASONS WHY ANWAR IBRAHIM CANNOT BECOME PRIME MINISTER').
UMMI HAFILDA THE PROSTITUTE'S ULTIMATE FANTASY: SIZE NOT FOREPLAY BUT SHE  LOVES ORAL SEX Karima el-Mahrough isn't letting the ongoing media frenzy over her alleged involvement with Italian Premier Silvio Berlusconi get her down.   Yes, God has sent us many signs. If not why would Augustine Paul expire at the same time as the sign … 
Read more
"The book was clearly a sensationalist attempt to make money so I did not read it, but the rumours about Anwar refused to go away."He then cites, "Then in 1997, I received a letter from a woman named Ummi Hafilda Ali. Its contents disturbed me as there were more specific detailed allegations of
Taib hendak berundur? - Jangan hiraukan janji itu.
Posted: 19 Mar 2011 12:15 PM PDT
Taib Mahmud berkata beliau akan mengundurkan diri sebagai Ketua Menteri Sarawak selepas kemenangan BN di dalam pilihanraya negeri Sarawak yang akan tiba tidak lama lagi. Walau bagaimana pun beliau akan berundur sesudah dapat mencari pengganti beliau yang sesuai. Tidak diberitahu pula kita samada yang sesuai untuk beliau atau untuk rakyat yang inginkan kerajaan yang bersih. Sudah 30 tahun beliau menerajui negeri itu, namun sehingga hari ini beliau masih tidak dapat mencari pengganti beliau. Mungkin rakyatlah yang patut mencari pengganti Taib ini.
Setakat ini beliau hanya mampu untuk membuktikan yang Sarawak tidak ada pemimpin yang boleh memimpin selain dari diri beliau sendiri. Kalau dahulu, dalam keadaan Sarawak mempunyai ramai pemimpin yang boleh menggantikan beliau, Taib tetap tidak mahu berundur. Maka kita tidak nampak sesiapa yang mampu pada hari ini setelah pemimpin yang berkemampuan semuanya telah berhenti dan bersara dari bergiat dalam politik negeri itu.
Di kalangan kepimpinan BN Sarawak khusunya PBB sekarang sedang menghadapi ketandusan kepimpinan dan 'vacuum' yang disebabkan keengganan Taib untuk berundur selama ini menjadi masalah yang sangat besar di Sarawak. Jika pilihanraya di adakan dengan bersih sudah pasti Taib dengan BN nya sudah lama jatuh dan tidak berkuasa lagi.
Tetapi oleh kerana Sarawak masih mundur dan ramai di antara pengundinya berada di pedalaman dan miskin mereka akan terus bersama BN apabila Taib dan wang ringgitnya sampai lima tahun sekali bagi membeli belah undi untuk berkuasa selama 5 tahun lagi. Dalam lima tahun itu segala perbelanjaan pilihanraya itu akan dapat digantikan dengan kerja-kerja rasuah dan melalui penebangan hutan belantara negeri itu.
Janji pemimpin rakus seperti ini memang sudah biasa didengar oleh rakyat khususnya mereka yang sudah lama hidup dan banyak pengalaman. Janji pemimpin untuk berundur diri hanya mainan bibir sahaja. Lidah yang lembut itu mudah mengenakan kata-kata manis untuk menabur janji yang akhirnya tidak ditepati.
Di antara yang saya ingat ialah janji Dr Mahathir semasa ucapan penggulungan Perhimpunan Agong UMNO 1981 dahulu semasa mengambil alih kepimpinan dari Datuk Husein Onn. Semasa itu perhimpunan agong tahunan UMNO masih di adakan di Dewan Nirwana Hotel Hilton Kuala Lumpur. Saya mendengar ucapan itu dengan jelas kerana perwakilan dari Bahagian saya duduk di hadapan sekali didalam Dewan Persidangan itu. Dr Mahathir memberi tahu perhimpunan itu agar memberi beliau signal jika ada tanda-tanda yang beliau tidak digemari lagi oleh rakyat dan ahli UMNO, dan beliau akan berundur secara terhormat.
Tetapi apabila ahli-ahli UMNO telah menunjukkan tanda-tanda itu beliau tetap bertahan sehingga beliau memimpin negara selama 22 tahun. Apabila UMNO sudah menunjukkan yang beliau sudah tidak popular lagi beliau menubuhkan parti baru untuk membawa pemulaan baru bagi beliau dan terus memimpin sambil meninggalkan ramai pemimpin yang beliau geruni duduk di luar parti yang baru beliau tubuhkan itu.
Pada tahun 1985 apabila PBS ditubuhkan dengan pantas untuk menyertai pilihanraya negeri Sabah bagi menandingi parti Berjaya pimpinan Ketua Menteri Haris Salleh, Dr Mahathir telah berucap keseluruh negara melalui stesen-stesen TV, Dr Mahathir berkata "I will sink and swim with Berjaya'.
Tetapi apabila Berjaya kalah dan Haris sendiri kalah di tangan Kaduh Agundung Dr Mahathir "swam with PBS and ignored the sinking Berjaya". Berjaya hanya tinggalkan dalam coretan ahli-ahli sejarah dan kalau tidak silap saya parti itu sudah tidak ada lagi di dalam pendaftar pertubuhan. Dr Mahathir bermain politik mengikut resmi air; dimana lekok di situ beliau berhenti.
Berbalik kita kepada janji Taib Mahmud tadi, lebih elok jangan kita hiraukan janji-janji manis beliau itu sehingga beliau benar-benar berundur. Kita anggap sahaja beliau akan terus duduk di singgahsana kuasa sampai beliau meninggalkan kita semua. Janji-janji seperti ini memang selalu kita dengar. Jarang-jarang janji-janji itu ditepati.
Kadang-kadang ingin rasanya meminta pemimpin kita membuka mulut mereka luas-luas; nak tengok lidah di dalam mulut mereka itu lidah manusia atau lidah…… .
Libya Latest: Jet Ditembak Jatuh Oleh Regim Gaddafi!
Posted: 19 Mar 2011 10:20 AM PDT
Al jazeera melaporkan Jet tentera pembangkang Libya ditembak jatuh oleh tentera Gaddafi, bagaimanapun, zon larangan penerbangan telah disetujukan oleh PBB untuk dilaksanakan di Libya...



[ADS] Terima Email Dan Dapatkan $$$ Setiap Kali Membacanya !!!
[ADS] Malaysia Online Contest, Promotion & Earning Blog!!!

Benjamin Fulford: Timely message for humanity from White Dragon Society
Posted: 19 Mar 2011 10:17 AM PDT
Just came across the videos below, released on 18 March 2011, and thought perhaps the messages featured are worth sharing.
Some info about Benjamin Fulford. He is a former journalist/editor for Forbes business magazine based in Tokyo, where he now calls home. He authors two blogs. The first is a free-to-read blog while the second a pay-to-read one. The links are as follows …
http://benjaminfulford.typepad.com/
This posting includes an audio/video/photo media file: Download Now
LoyarBurok gets physical with centre Part 2
Posted: 19 Mar 2011 05:26 AM PDT
LoyarBurok, the popular 'blawg' (www.loyarburok.com today opened their Pusat Rakyat LB in Bangsa Utama. This represents their existence outside of cyberspace where they will conduct a range of initiatives to 'win back the country for the rakyat'. Initiated by a group of six lawyers, the LoyarBurok membership now number over 200 people from all backgrounds and profession. The centre is also known as the Malaysian Centre for Constitutionalism and Human Rights.

Time:

05:29

More in

News & Politics
LoyarBurok gets 'physical' with centre
Posted: 19 Mar 2011 03:08 AM PDT
LoyarBurok, the popular 'blawg' (www.loyarburok.com today opened their Pusat Rakyat LB in Bangsa Utama. This represents their existence outside of cyberspace where they will conduct a range of initiatives to 'win back the country for the rakyat'. Initiated by a group of six lawyers, the LoyarBurok membership now number over 200 people from all backgrounds and profession. The centre is also known as the Malaysian Centre for Constitutionalism and Human Rights. Malaysiakini.tv speaks to K Shanmuga, one of the six founders of LoyarBurok.

Time:

03:59

More in

News & Politics
Isu Interlok bukan hanya isu kaum India
Posted: 19 Mar 2011 01:52 AM PDT
Members from the education ministry's panel (below) to review the novel 'Interlok' say that apart from the passages referring to the term 'pariah' that have caused offence, they have found others that they claim to be "misleading" and "humiliating" to the Indian community. More stories: malaysiakini.com malaysiakini.com

Time:

09:17

More in

News & Politics
Dissolution Of Sarawak State Assembly….
Posted: 19 Mar 2011 06:09 AM PDT
Phew….Finally thats it…
Battle stations ahoy…
The Chief Minister of Sarawak has decided that on Monday 21st March he will call for the dissolution of the State assembly and go back to the people for a fresh mandate. The speaker of the house Asfia will inform the election commission accordingly.
The Elelction Commission has fixed next wednesday 23rd March  for a special meeting in Kuching to discuss the Sarawak election. A press conference will be held after the meeting.
All the waiting and speculations of the dissolution has been put to rests and the next excitement will be the polling dates and also the candidates picked by all the political parties involved. 
A BN YB when asked for comment said," We are ready as we have never stop working since the last elections in 2006 and the people of my kawasan(constituency) knows what has been done and they will know who to vote for when they affix their mark on the ballot paper."
PKR spokesman and information chief See Chee How said,"The waiting process is over and we will go into battle with BN."
According to an emeritus professor Taib is making use of the uncertainties and squabblings in the Sarawak opposition front to quicken up the polls and they will not have the time to put their house in order.
 The signals are good and the time is perfect for the State BN to get a fresh mandate from the people. It will be an uphill battle for the opposition front as they cannot agree on their seat allocations.
Lets just wait for the EC dates for the Sarawak State elections. Waiting is over…Phew…
Bible Melayu:Kenapa Ustaz Nasa dan Ustaz Harun Taib bantu Agenda UMNO?
Posted: 19 Mar 2011 02:10 AM PDT
Kalau kita masih ingat, kedua-dua tokoh ini adalah yang paling lantang menentang penggunaan Kalimah Allah oleh bukan Islam. Namun, secara tiba-tiba, bila angin takda ribut takda, mereka keluar dengan bangganya menyokong peng"halal"an
bible Melayu
yang mengandungi RIBUAN KALIMAH ALLAH di dalam nya.
Bukan kah ini pelik. Bila UMNO menentang penggunaan kalimah allah, Ustaz Nasa dan Geng Perpaduang pun menentang. Bila UMNO sokong Bible Melayu, mereka ni pun sama sokong.
Apa yang Tulang Besi nampak, sokongan Ustaz Nasa kepada Bible Melayu adalah untuk menyelamatkan imej UMNO. Dengan sokongan PAS, maka tidaklah nampak jelek sangat NAJIB memberi restu beliau kepada Bible Melayu.
Maka, terselamatlah imej UMNO di kalangan orang Melayu.
Patutnya Ustaz Nasa mempersoalkan sikap Najib yang lidah bercabang dan kelingking berkait ini, Dahulu bukan main maki PAS dalam isu Kalimah Allah. Sekarang ini, bagi sokongan pada Bible Melayu pula.
Itu kalau Ustaz Nasa ni PAS tulin la. Tapi, susah juga nak kata kan.
Tulang Besi
Tahniah Selangor Kerana Tidak Menyembuyikan Kesalahan!
Posted: 19 Mar 2011 01:25 AM PDT
Tahniah diucapkan kepada Kerajaan Selangor kerana tidak menyembuyikan kesalahan...



Malaysiakini





MB: Kontrak timbalan GM Yayasan S'gor ditamatkan



Kerajaan Selangor hari ini mengedarkan laporan audit Yayasan Selangor yang menurutnya terdapat beberapa isu berkaitan aturan perbelanjaan yang dikatakan tidak mengikut aturan biasa.

Menteri Besar, Tan Sri Abdul Khalid Ibrahim berkata, perbelanjaan tanpa perancangan menyebabkan kedudukan kewangan Yayasan Selangor mengalami defisit sebanyak RM7.41 juta sehingga November 2010.

NONEKatanya, demi menjaga kredibiliti Yayasan Selangor milik penuh kerajaan negeri, pada pada 5 Januari lalu, surat tunjuk sebab dikeluarkan kepada timbalan pengurus besar (pengurusan) bagi menjawab setiap kuiri yang ditimbulkan.

"Proses yang teratur, adil dan bebas telah dijalankan. Pandangan serta saranan dari pejabat penasihat undang-undang negeri juga telah diperolehi," kata menteri besar dalam satu kenyataan hari ini.

[ADS] Terima Email Dan Dapatkan $$$ Setiap Kali Membacanya !!!
[ADS] Malaysia Online Contest, Promotion & Earning Blog!!!

"Akhirnya pada 17 Februari 2011, Mesyuarat Khas Lembaga Pengarah Yayasan Selangor sebulat suara memutuskan untuk menamatkan kontrak timbalan pengurus besar (pengurusan) dengan alasan gagal menunaikan tanggungjawab dan urus tadbir kewangan yang baik serta tidak prihatin dengan prosedur yayasan," katanya.

Menurutnya lagi, pada 18 Februari lalu, surat yang ditandatangani menteri besar telah dikeluarkan yang mengarahkan timbalan pengurus besar (pengurusan) ditamatkan kontrak dalam tempoh 24 jam berkuatkuasa serta merta.

Menteri besar berkata, semakan audit Yayasan Selangor banyak menumpu hal-hal berkaitan pengurusan perbelanjaan Majlis Ulang Tahun ke-40 Yayasan Selangor yang dirancang ada 15 November 2010.

NONEMenurutnya, hasil audit dalaman bertarikh 14 Disember 2010 itu juga mendapati ada tindakan yang dikatakan tidak menjaga kepentingan Yayasan Selangor.

"Antara tindakan yang menunjukkan tadbir urus korporat yang tidak baik ialah seramai 18 warga kerja telah berhenti dan 50 lagi ditukarkan dalam tempoh Mac hingga November 2010.

"Perbelanjaan yang tidak telus, tidak berhemah dan tidak munasabah menyebabkan kos perbelanjaan Ulang Tahun ke-40 Yayasan Selangor mencecah hampir RM1 juta, malah terdapat perbelanjaan yang selesai dibayar kepada pengurus acara walaupun aktiviti belum dilaksanakan," tambahnya.

Pengurus besar juga, kata menteri besar, meluluskan elaun-elaun yang tidak sepatutnya dibayar kepada ahli mesyuarat.

Abdul Khalid berkata, terdapat 12 keputusan tertinggi dibuat sepanjang 2010 hanya melalui 'Circular Resolusi', malah tidak dimaklumkan atau diluluskan oleh pihak berkuasa negeri mengikut kehendak Pekeliling Perbendaharaan Bilangan 12 1993 - arahan bagi meningkatkan kualiti perancangan dan kawalan ke atas pengurusan syarikat-syarikat kerajaan.
Semakan audit juga, tambahnya, mendapati timbalan pengurus besar (pengurusan) tidak menghormati arahan bercuti dalam siasatan dengan hadir mesyuarat yang dihadiri pengurus besar.

Kerajaan Selangor, tegas menteri besar, telah dan akan terus meneliti setiap syor yang diberikan dan akan menggunapakai cadangan tersebut dari semasa ke semasa demi menjaga kredibiliti Yayasan Selangor milik penuh kerajaan negeri.

Kerajaan Selangor, tambahnya, sentiasa berpegang pada prinsip ketelusan dan kebertanggungjawaban.

"Adalah menjadi harapan kerajaan negeri semua institusi termasuk syarikat berkaitan kerajaan negeri bukan sahaja mengamalkan perbelanjaan berjimat cermat dan berhemah, malah menyediakan audit tahunan yang tertib, lengkap dan teratur untuk semakan umum.

"Kerajaan Selangor akan sentiasa bersikap telus dan tidak akan menyembunyikan sebarang salahlaku yang dilakukan oleh mana-mana pegawai, kakitangan awam dan anak-anak syarikat di bawah kerajaan negeri.

"Kita juga tidak akan teragak-agak mengambil tindakan yang difikirkan perlu demi menjaga amanah yang diberikan rakyat Selangor," katanya.



http://www1.malaysiakini.com/news/159014




Bible Melayu: Dasar Najib Lidah Bercabang
Posted: 18 Mar 2011 09:55 PM PDT
Sewaktu kontroversi Kalimah Allah dahulu, bukan main UMNO ke hulu ke hilir tuduh PAS jual agama, jual bangsa, jual maruah dsbnya. Kononnya PAS sesat dan PAS telah merosakkan agama Islam.
Namun, kebenaran terbaru terhadap Bible Melayu yang diberikan Najib selaku Menteri Dalam Negeri mendedahkan rupa dan sikap sebenar UMNO. Isu Kalimah Allah tidak lain tidak bukan satu percubaan untuk menjual politik murahan mereka demi mempertahankan sokongan orang Melayu semata-mata. Tiada kena mengena dengan ISlam mahupun Melayu.
Sekarang apabila keadaan mereka genting di Sarawak, mereka dengan segala relanya menjual agama mereka. TIada segan silu. Tiada ragu-ragu.
Inilah dasar UMNO. Dasar Lidah Bercabang. Dasar Telunjuk Lurus Kelingking Berkait.
Tulang Besi
Posted: 18 Mar 2011 08:10 PM PDT
Of pseudo-environmentalist, Clare Brown, RPK, and Sarawak's Taib Mahmud!
Posted: 19 Mar 2011 12:03 AM PDT
There is this very interesting website called "Sarawak Reports" with an "s", about Raja Petra Kamaruddin's (RPK) relentless jibing at the Malaysian government.
This one is about the Reports' insinuation that RPK is really hoping to get a position if Brother Anwar Bin Ibrahim (BABI) gets to power.
The article in the Sarawak Reports (with an s) is critical of how foreign journalist and activist like Clare Brown, the sister-in-law of the failed British prime minister Gordon Brown, who consciously left out the development aspect of Sarawak under Chief Minister Taib Mahmud rules.
Read more here.
The truth of the matter is bleeding heart liberals like Clare Brown, who loves to romanticize the glory of the "White Rajah of Sarawak", still wants to see Sarawakians to live on trees and to still wear loin cloth and to be half-naked!
Read more here.
and
here
!
Sarawak Bibles Stamped With Home Ministry Seal - By Debra Chong & Sheridan Mahavera.
Posted: 18 Mar 2011 07:05 PM PDT
Thirty thousand Malay Bibles seized by Home Ministry officials from the port here were stamped today with the government's seal without the importer's consent despite Putrajaya's assurance that the holy books for Sarawak Christians would be left untouched.
The move comes on the heels of an alleged defacement of a separate consignment of 5,100 Bibles shipped into Port Klang from Indonesia by the Selangor-based Bible Society of Malaysia (BSM), and has caused a surge in jitteriness as Sarawakians brace for a emotive state election expected to be called next month.
Home Minister Datuk Seri Hishammuddin Hussein had defended yesterday his ministry's stamping of 5,100 Malay-language Bibles in Port Klang with its official seal, saying it was standard protocol and not done to "deface" the Alkitab.
"As for the serial numbers on the Bibles, the reason why it was done to the specific Bibles is because they are subject to the particular seizure in Klang," he added.
Hishammuddin's Cabinet colleague Datuk Seri Nazri Aziz had also said the 5,100 copies in Port Klang remain illegal due to a prohibition in Selangor Islamic laws.
However, the de facto law minister had told The Malaysian Insider that the 30,000 Alkitab in Kuching could be released immediately as there was no enactment in Sarawak against the use of the term "Allah" in non-Muslim publications.
The Sarawak importer, James Redas, told
The Malaysian Insider
that local Bumiputera Christians are highly upset at what they see as a desecration of their holy book and will make their feelings felt at the ballot box.
"They know what to do when the elections come," he remarked.
Sarawak is the most culturally-diverse state in the country; but in terms of religion, about seven out of 10 people there are non-Muslim.
Yesterday, The Malaysian Insider reported that the Sarawak cargo worth RM78,000 had been left untouched after the BSM complained its Port Klang consignment had been defaced.
Today, Redas related the situation has changed.
He received a phone call from the Home Ministry's state director, one Julia Johari, this morning telling him Putrajaya had given explicit instructions to immediately carry out the stamping on the entire cargo of 30,000 holy books as per the conditions imposed for the release.
Alarmed, Redas said he asked the director to withhold the task while he consulted national church leaders.
However, by afternoon, he received another call that the deed had already been carried out.
He said he rushed to the ministry's office in Jalan Satok here where the holy books had been stored since being seized from port in January, and asked for two copies as proof.
"I requested two copies of the Bible to confirm that they have been stamped. I specifically said I won't want to take the collection," Redas said in recounting the day's events, adding he had to fill out a form to acknowledge the move.
"This in no way means that the Christian community accepts these Bibles. These two copies are just samples," he stressed.
He said the peninsula-based Christian Federation of Malaysia (CFM), which represents over 90 per cent of churches nationwide, had advised him against retrieving the remainder of the ministry-endorsed cargo.
As can be seen in the pictures snapped by The Malaysian Insider, the stamp which appears on the inside page of the Bible's cover prominently displays the words: "Untuk kegunaan penganut Kristian sahaja ["For Christian use only"].
The government's move to release the Bibles has, however, sparked fresh concerns of reigniting Malay-Muslim anger and fears over non-Muslim use of the word "
Allah
", which reached a critical point last year with arson and vandal attacks on several houses of worship.
The Christian and Muslim religious communities have been engaged in a tug-of-war over the word "Allah", with the latter group arguing that its use should be exclusive to them on the grounds as Islam is monotheistic and the word "Allah" denotes the Muslim God.
Christians, however, have argued that "Allah" is an Arabic word that has been used by those of other religious beliefs, including the Jews, in reference to God in many other parts of the world, notably in Arab nations and Indonesia.
The tussle is still trapped in the courts after the ministry won a stay of the 2009 High Court ruling that allowed Catholic weekly The Herald to use "Allah" in its Bahasa Malaysia section.
"This is because in Selangor and other states in the peninsula besides Penang and the Federal Territories, there is still an enactment that prohibits the use of Allah by non-Muslims," Nazri said.
The 10 remaining states currently enforce the Control and Restriction of the Propagation of Non-Islamic Religions Enactment, which restricts the use either verbally, or in print, of the word "Allah" by non-Muslims.
The Najib administration was to have discussed the Alkitab and Allah row in the weekly Cabinet meeting in Putrajaya today, but has maintained an elegant silence on the subject to date.
Courtesy of The Malaysian Insider