---
Anwar Ibrahim Lodged Police Report To Bring Culprits To Book
Posted: 22 Mar 2011 10:20 AM PDT
As reported in Malaysiakini, PKR de facto leader Anwar Ibrahim lodged a police report in Kuala Lumpur today, denying he is the man in the sex video screened to members of the media yesterday and urged police to investigate the matter.
 Speaking to reporters after spending about an hour lodging the report, Anwar said that for such a crime to be committed without the police investigating raises suspicion of involvement of top level government and police personnel.

"Is it possible for a pornographic video to be screened in a public area with prior notice?

"This serious crime has been ignored and it can't possibly be without the involvement of the prime minister, home minister and top officers of the police force," he said.
He added that Prime Ministry Najib Abdul Razak and Home Minister Hishammuddin Hussein's statements yesterday, denying police involvement despite a lack of investigation, also sounds fishy.

"Why are they so apologetic, defending what they don't know?" he asked, also addressing about 100 people who had come to support him.

"I am giving a warning to the home minister not to use this police report to cover up their wrongdoings… (It is) corrupt Umno leaders using the police to cover the stench in their own backyard."
Anwar has denied that he was the man in the 17-minute video which shows a couple having sex in an unnamed hotel room. He called it a high-level conspiracy.
Also present were parliamentarians and PKR leaders Tian Chua, R Sivarasa, Loh Gwo Burne and M Manikavasagam, Perak PAS secretary Nizar Jamaluddin, PKR vice-president N Surendran and PKR Youth chief Shamsul Iskandar Md Akin.

Anwar was accompanied into the police station by his wife and PKR president Wan Azizah Wan Ismail, the parliamentarians, Surendran, PKR legal bureau chief Latheefa Koya and lawyer Fadiah Nadwa Fikri.

His supporters, who waited at the entrance, carried two banners labelling the video as Fitnah II++ (slander II++) and chanted "Reformasi" and "Hancur BN".
But wil the police bring the so-called 'Datuk K' and company to book? In 1998, after Anwar lodged a police report on a similar incident, not the person who was reported was investigated, but Anwar himself was detained and charged subsequently instead. Will history repeat inself? Or, will the police show its true professionalism this time?
Many viewed the latest move as a dirty tactic of the power that be to divert the attention from the Sarawak State Election and to make the Pakatan Rakyat supporters losing confidence in their leader. For a start, the Opposition will be made defensive instead of being offensive, and be bogged down with denial on the dirts being thrown on them.
David Icke: Fork in The Road (They Want To Trigger World War III)
Posted: 22 Mar 2011 09:53 AM PDT
As I see it, the dark cabal will not stop at anything to bring about chaos worldwide and try to force their New World Order on humanity. Apart from the slew of manufactured environmental and ecological disasters and mass culling of birds, bees, beasts in the seas and on land, which country, region or continent have they not left unscathed since the manufactured event of September 11 in 2001? The latest casualty, so soon after Japan, is Libya and it smacks of an uncanny replay of the terrorism waged against Iraq in 2003. More chaos will be fomented that's for sure. Of every kind imaginable. In diverse places. Even to the extent of exploiting mother-nature's transitional events to exact greater damages and bringing to pass their version of prophecies to fool even the most elect. We are now living in challenging times. Also a time of confusion. And our collective fear is what they hope to elicit and then thrive on in order for them to accelerate our 'enslavement.'  More than any other time, discernment is crucial and wake up, be awake, and not be suckered into their dirty, evil games.
But, truly, there's a other New World Oder that I would welcome. The one wrought from on high and I believe to be coming soon, too, "like a thief in the night" and "at the twinkling of an eye." The devil, being the father of all lies – and vanities – would, no doubt, be hell-bent to try and hijack.
David Icke's website address is www.davidicke.com and the link to this video is here.
This posting includes an audio/video/photo media file: Download Now
Pakatan leaders trash sex video as 'dirty tactic'
Posted: 22 Mar 2011 04:41 AM PDT
Top leaders in PAS and DAP have given their full support to PKR de facto leader Anwar Ibrahim, also rejecting the sex video that emerged yesterday. PAS president Abdul Hadi Awang described the allegation as a "dirty tactic" that only serves to confuse the public into believing the claim that Anwar is immoral. Abdul Hadi stressed that there are too many factors to consider, which ultimately raise questions about the credibility of the individuals behind the video screening. Full Story: malaysiakini.com

Time:

05:25

More in

News & Politics
Posted: 22 Mar 2011 05:48 AM PDT
In an angry tone and pointing his fingers at the report which appeared at one of the internet portal PBB Youth Vice Chairman Pandi Suhaili chatised the so-called report and in one of his strongest offensive statement to date said,"BN Kalah"over my dead body" as the figures from the imaginary or 'secret' polls were seemingly meant to discredit the Chief Minister and his leadership.
What was more glaring was that it was carried out by the information department and this in turn has terrifed both Putrajaya and the ruling household in Petrajaya.
Why,Who and Whose orders was this made public to the internet portal? 
Whats more is that the anti BN blog "sarawak report " cashed in by saying "that this was the reason for the unprecedented appearance of Prime Minister Najib Tun Razak and his deputy Muhyiddin Yassin in Kuching last weekend."
According to the report, both leaders came to Kuching to force Taib to step down."I have seen them (the results) with my own eyes. In this election, Najib and Muhyiddin know that it is inevitable that Taib will lose.
"He is finished… the results from BN's secret polls is devastating. Najib and Muhyiddin came down to tell Taib there is not going to to be anymore compromises," said an insider.
It seems the spin on this story is being done to discredit not only the CM but also halting the 'feel good factor" and the momentum of the BN as it prepares to face the opposition.
The Pakatan cybertroopers are already entrenched in their foxholes and they are training their guns towards the BN Unit media. BN losts the war in 2008   GE and the guns of the Pakatan are all geared up to fight and slug it out to win the blogsphere. CM Taib and his BN candidates needs all the necessary help they can muster .
Ground zero does not look too good according to PRS president when he was quoted to say,"PRS was aware of the powerful influence of the alternative media, adding that the party was reaching out to the IT-savvy Dayaks to to counter the negative propaganda against Barisan leaders.
He continued,"The alternative media is a very powerful tool. It nearly caused the collapse of the Federal Government during the last general election. We should never underestimate the powers of the alternative media."
An SPDP SC member was very upset and he did not mince his words,"We in SPDP are all ready.What secret poll.??This state election is about the people of Sarawak mandate and they will know who to choose. They know who to choose and BN government after 47 years doesn't suddenly become a bad government does it.?
SUPP Youth Chief (BN Batu Lintang likely candidate) Sih Hua Tong was equally not too happy with the secret polls. He said,"Where are the figures and datas for all to see and its only speculative by the portal.
 We in BN/SUPP have not stop working for the people of Sarawak and we will continue to ensure that SUPP will remain close to the hearts of the people. The people will not abandon BN and the report of "90% of its current votes, amounting to 10 out of its 12 seats has been made to give the opposition all the more reasons to attack SUPP. We are ready and we will give them a good fight and will not justs believe in the speculations. We believe in statistics and figures and we have done our homework.
According to an opposition supporter he says that the BN leaders are indeed not too comfortable with this report and are blaming the portal for stirring up the speculative nature of this article. This will make them(BN) more ready and it might just have a backlash on the Sarawak opposition parties.
Very Soon we will know who rules right…!!
Posted: 22 Mar 2011 04:59 AM PDT
Time for another uncles' story wakakaka.

To start off, I have to quote Terence Netto's Malaysiakini article
Factual veracity of Dr M's memoirs questioned
, which commented on Dr Mahathir's memoirs.

However, my story is NOT about Dr M - sorry to disappoint you admirers and haters of Dr M ;-)

Terence Netto wrote [relevant extracts]:

One of the puzzles of his [Dr M's] standing as a champion of the Malay position in the country's politics is that he ascended to that status despite the dim view of the race's capacity for advancement, as evidenced by what is said in 'The Malay Dilemma.'

Attempts were made by contemporaries to rebut those opinions, most notably by the late academician Syed Hussein Alatas, who was responsible for a slender tract 'Siapa Yang Buta?' (Who is More Blinkered?), which exposed as unscientific and poorly researched the opinions espoused by Mahathir in his diatribe ...

… the banning of 'The Malay Dilemma' had the unfortunate effect of giving a spurious legitimacy to Mahathir's views, as if the fact that his book was contraband meant that the opinions propounded in it were necessarily cogent.

If the book had not been banned and the author not been sacked from Umno, it is doubted that Mahathir's career would have gained the springboard from which he vaulted to the top positions in Umno.

In the event, terminal illnesses to Abdul Razak Hussein and Dr Ismail Abdul Rahman, Razak's unease with Harun Idris' Umno Youth-fuelled ascendancy, Hussein Onn's being unduly enamoured with Ghazali Shafie, Ghafar Baba's lack of tertiary education and Razaleigh Hamzah's unpreparedness due to relative youth - were the potpourri of factors that enabled Mahathir to ghost through to the No 1 position.

Essentially, Mahathir came in from left field and upended the whole arena.

Let's consider the second last paragraph, where my story, true or just typical Malaysian rumour-mongering, centres around Malaysia's second PM, Tun Razak.

From stories I heard in my teenage years, it would seem that Tun Razak, rather than Tun Hussein Oon, was the one who was (to use Terence Netto's word) 'enamoured' with Ghazalie Shafie. Hussein Oon merely continued his brother-in-law's plan to have Ghazalie groomed as a potential PM.

The tale went that Razak was so taken by the intellect of Ghazalie Shafie (one of 2 men he was impressed with*) that he persuaded that top civil servant to leave his government job, join UMNO, participate in a general election and become a minister. Ghazalie eventually rose to become the powerful Home Minister after the late Tun Dr Ismail passed away. As mentioned, Razak was grooming him to be a future PM.

* the other bloke Razak was immensely impressed with was Tan Sri Haniff Omar who as a young police ASP (or DSP?) (and golly be, with a university degree too, which was very 'wow' in those days) served in the NOC after the May 13 riots, which was where he attracted Razak's attention. Haniff was fast tracked by Razak into the IGP post.

Ghazalie was an avid anti-communist crusader. Even in the very sad f*up days of his declining UMNO/political star he continued to belabour this point, where following a disastrous air crash in which he survived, he claimed to spend a night in a wild boar's pit, hiding from the communist insurgents.

Anyway, after Razak's demise, Ghazalie made his move and arrested a number of Malay leaders close to Razak, including renowned journalist-editor Abdul Samad, for (alleged) communist leanings/affiliations. There was another bloke, a minister who my uncles couldn't recall his name, one who was virtually whispering in Razak's ears daily while the former PM was alive, who was also detained for (alleged) communist connections.

My uncs and their friends weren't too sure whether the expulsion from Malaysia of several USSR (Russia's predecessor state) embassy personnel around that time was related to the above arrests of prominent Malaysians (close to the late Tun Razak).

Like most events in Malaysia, the story would not be complete without some kind of outrageous rumours ensuing from these collection of events, namely, Razak's death from leukaemia, arrests of (alleged) communist or pro communist Malay leaders, expulsion of USSR embassy stff, etc.

The story wakakaka went that the Yanks were worried about the closeness of the (alleged) Malay communist leaders to Tun Razak, and had him (Razak) 'done' – you know, gave him something to cause his death (something that ended up like leukaemia), not unlike those Israeli terrorist assassins poisoning Palestinian leaders.

They also allegedly alerted Ghazalie Shafie to the USSR infiltration at the highest level of the Malaysian government, namely the close confidantes of the late PM himself. It was also said that Ghazalie only dared act against those (alleged) communists close to Razak after the PM has passed away.

Of course, subsequently, after Dr M (the Malay street-wise fighter) became the PM, Ghazalie who was more of an intellect than a wily politician like Dr M, suffered a bad turn in his political fortune. His (alleged) Malay communist leaders were politically resurrected (or as Ghazalie preferred to describe it, 'rehabilitated').

What do you reckon? Is it another of those the Italians would describe as: 'Se non è vero, è ben trovato' meaning 'Even if it's not true, it's a good story', wakakaka.

But perhaps the far more interesting question to ask would be: what if Tun Razak didn't die, and his plan for Ghazalie Shafie to be his successor eventuated? What sort of Malaysia would we have?
No apology from Zahid, Pua to file suit
Posted: 22 Mar 2011 03:34 AM PDT
Petaling Jaya Utara MP Tony Pua will proceed with his suit against Defence Minister Ahmad Zahid Hamidi for a host of allegations, including one which insinuates that the former was once charged in a Singaporean court. Pua (left in photo) said that he was left with no choice but to initiate legal proceedings to clear his name because Zahid had refused to apologise within the stipulated time frame. Full Story: malaysiakini.com

Time:

03:15

More in

News & Politics
Anwar lodges police report on sex video
Posted: 21 Mar 2011 11:24 PM PDT
PKR de facto leader Anwar Ibrahim today lodged a police report at the Dang Wangi police station in Kuala Lumpur, to deny that he is the man in the sex video screen yesterday and urged police to investigate the matter. Speaking to reporters after spending about an hour lodging the report, Anwar said that for such a crime to be committed without the police investigating raises suspicion of involvement of top level government and police personnel. Full Story: malaysiakini.com

Time:

10:28

More in

News & Politics
Life After 50: Afraid of Aging? A good sex life helps you live longer
Posted: 22 Mar 2011 01:43 AM PDT
Welcome to the ongoing discussion about living your best life after 50. Each week, I post an article to ignite a discussion about the challenges and joys of midlife. Please read, share, comment and engage! The more people involved in the conversation, the more we'll all connect and learn from each other. If there's something specific you'd like to discuss, I'd love to hear from you.
Women
indulge in 
sex
not for love and passion, but for various other "unromantic" reasons— including relieving themselves of boredom, out of pity for a man and even to cure a migraine headache—says a new book.
Why Women Have Sex by Cindy Meston andDavid Buss has highlighted 200 reasons as to why women have sexual intercourse.
While attraction ranks way down in the list, it seems that women go to bed with their partners as a way of relieving boredom, keeping the peace, curing a headache and even as a thank you for a nice dinner.

"Research has shown that most men find most women at least somewhat sexually attractive, whereas most women do not find most men sexually attractive at all," the Telegraph quoted the authors, who are both psychology professors at the
University of Texas
, as saying.
The researchers interviewed 1,006 women as research for the book, and found some very surprising answers.
One revealed that she did it for a spiritual experience, as she thought it to be "the closest thing to God".
Others listed "cure for stress headache", "to make my sexual skills better" and "for a clearer complexion".
However, the majority (84 per cent), admitted that they had sex to ensure a quiet life or to bargain for their partners to carry out household chores.
"I have sex to relieve the boredom. Because it's easier than fighting. Plus it gives me something to do," said one of the interviewee.
While another admitted: "I had sex with a couple of guys because I felt sorry for them."
One of the surveys carried out by the authors revealed that one in ten women admitted having sexual intercourse in return for presents, or lavish meals.
Responses included "he bought me a nice dinner" or "he spent a lot of money on me early on", "he gave me gifts early on" and "he showed me he had an extravagant lifestyle"
Recently, I posted an article here on The Huffington Post that generated many comments and lots of shares. "
The Seven Biggest Mistakes We Make in Midlife (and How to Avoid Them
" delved into some of the areas that seem to cause the most angst for us as we age, holding us back. I offered thoughts on how to address them, head-on. Based on the input I got from readers on HuffPost, Facebook and Twitter, one of the biggest issues for a lot of us is fear, and specifically the fear of aging. Many people talked about the fear of being alone, of poor health and of being forgotten. Here's a snippet of what I wrote in that article:
The best advice I can give you is this: Be fearless after 50. Fear will stop you from pursuing your dreams, and could cause you to give up and give in, keeping you a prisoner in your comfort zone. This is the simple concept I learned from researching, writing and living the advice in my book. If you're healthy, you feel good. If you feel good, you look good. If you feel good and look good and have a vision for your future, you feel even better. If you've got all that plus the knowledge how to stay that way, you feel amazing. And if you feel amazing, who cares about age?
We tend to associate good sex with heat. We use terms like hot, steamy, scorching, searing when describing memorable sex. On the other hand cold showers, cold shoulders, and cold hearts generally aren't associated with lustful pursuits.
Here are some hot and cold tips to spin your world on its head!
- Bring something cold and hot to bed. That bag of frozen peas may not be ready to be cooked rightaway, but wrap it in a t-shirt and bring it into bed tonight.
- Ice-cubes are always there. Dip them in chocolate or strawberry syrup and enjoy licking it off your partner. You don't want to use the cold to shock your lover. Be sure to wait until things have hit a rhythm in the sex, and then gently touch a less sensitive part of your partner's body with the cold. Once they know what's coming, you can experiment heating things up with your bodies, and then cooling it down with a more sensitively placed cold touch.
- To heat things up, you can explore everything from silicone toys and glass toys (both of which retain heat and warm up nicely if you soak them in hot water before using).
As always, have fun!
Getting and staying healthy and fit is essential as we forge ahead, and I wrote a lot about how to do that in "
The Best of Everything After 50
." In fact, I will never stop saying it, and try to work it into every article I write and every talk I give, because this much is true: if you feel good about how you look and how you feel, you'll be much more open to new experiences, people and opportunities. We need to be as fit as we can be so we'll be able to keep more of the illnesses and diseases that can plague us after 50 as far away as possible, for as long as possible. This is the most important thing we can do for ourselves.
A new study has revealed that a great 
sex
life will not only help you feel and look younger — it will also help you live longer.
Dr Eric Braverman, an anti-ageing expert from the US, has written a new book 'Younger (Sexier) You,' in which he says that sex not only raises your hormone ­levels (so keeping you young), but can also boost your metabolism, brain function, heart health and immunity.
Braverman says that coffee can help boost a flagging 
libido
, while snacking on peanuts can enhance arousal, reports the Daily Mail .
Eating brown rice can help combat sexual coldness, while avocadoes might increase your capacity for pleasure.
Braverman also points to a study by Queen's University in 
Belfast
that suggested having sex three or more times a week reduced the risk of heart attack or stroke in men by half.
Orgasms are thought to fight infection – increasing the number of infection-fighting cells by up to 20 per cent.
A recent study also found that greater sexual activity in older men might protect them against prostate cancer.
According to the doctor, the best aphrodisiacs are asparagus, bananas, cabbage, celery, figs, oysters and sea veggies.
But it's not just about the mechanics of sex. Healthy sexual function is also about how your brain reacts to the messages it's receiving from your body, he adds.
When your brain is working at its peak, brain chemicals are produced and dispersed at the correct levels. A reduced sexual desire can apparently be the first sign there's a problem with one of the four key brain chemicals – dopamine, acetylcholine, GABA and serotonin.
The following spices can also boost dopamine levels: basil, black pepper, cayenne, chilli peppers, cumin, fennel, flax seeds, garlic, ginger, mustard seed, rosemary, sesame seeds, tarragon and turmeric.
Spices good for boosting acetylcholine include allspice, basil, cumin, peppermint, sage, thyme and turmeric.
Alcohol increases GABA ­levels, but make sure you stop at one or two glasses a day — a man might not be able to maintain an erection and a woman could nod off.
Good antidepressant spices for serotonin include anise, dill, marjoram, nutmeg, peppermint, saffron, spearmint and turmeric.
But beyond that, the bigger questions are:
How can we be fearless after fifty?
How can we ignore the noise from the media about how "younger is better" and stay the course?
How can we leave our comfort zones and move ahead into (potentially) unknown waters?
How can we stop fearing (and fighting) the aging process, and learn to embrace it?
It isn't always easy getting older, on many levels, especially when the media tells us that we're invisible, and academic studies insist we're glum. But this is not the time to simply give up, give in and hide away in fear. On the contrary, this is probably the most important time for you to rise up and stare those fears down.
Here are five key ways to help us fight the fear:
Visualize How Big We Really Are
Picture this: We are part of the largest demographic in the history of the world. If you're feeling isolated or invisible (another big issue for many people over 50, especially women), keep this in mind. We are not alone, and there are enough of us to enable our voices to be heard. There is power in numbers, and we wield a considerable amount of power, especially economically.
Share How You Feel
A recent 
article
I wrote talked about how women very often deal with the more difficult sides of aging a bit better than men because we've mastered the art of staying connected, relating and maintaining friendships, all of which help us to weather the aging storms. By simply sharing your thoughts — especially those that are most frightening — with other people who might be going through the same experience is very effective, and can ease your mind. Consider joining Facebook and getting involved with some of the sites that are specifically geared to those over 50 (I offered a list of some of the best in last week's article). Based on recent research, staying connected to others should be a part of a healthy lifestyle. "
Schmoozing With Your Girlfriends Is Great for Your Health!
" says it all.
"Do I have a perfect sex partner? If not, how can I get one?' Indeed a million dollar question that hovers in the minds of most couples!
Though it might be hard to find an absolute sexually compatible partner, but most couples don't even know the traits that they or their better half should posses to be a perfect sex partner.
Having an outstanding sex partner takes a huge burden off an individual's mind. It allows them concentrate more on the act, instead of thinking too much about whether they're making love to the right person or not. When it comes to a perfect sex partner, attributes like height, weight, age, behaviour, choices etc take a backseat. What matters is that he/she suits you and shares an amazing chemistry in the bedroom.
Dr. Kirti Mishra, a clinical physiologist and a relationship expert elucidates, "The idea of a perfect sex partner varies for different individuals, but some common traits like sexually active, experimental in bed, hygienically sound etc are a must, as they are the key for finding sexual bliss. Most couples today are working on their personal attributes to match their partner's prerequisites and thus become a perfect sex partner."
Apart from good looks, a hot body and a heady sex drive, let's explore the less superficial elements of what makes a perfect sex partner. And if your partner bears these qualities in bed, you can unquestionably boast of having a great sex partner…
1. Hygiene holds the key
Everyone likes making love to a clean and tidy partner, so good hygiene holds great importance in a sexual relationship. Ensure that your partner is well manicured with a fully waxed body to ensure a higher comfort level. Too much hair on body makes it uncomfortable to enjoy each inch of your lover. So look out for a soft and clean skin in your partner complemented with a nice smell, as a bad body odour is a huge turn-off.
Hot tip : "During sexual intimacy, everyone wants a hygienically fit partner, as this not only enhances the comfort level, but lets you enjoy the act more. So make sure you seem as fresh as if you have just stepped out of the shower before getting into bed. Sexual scents and aphrodisiacal fragrances are a good choice," recommends Dr. Devesh Roy, a sex therapist.


2. Oral sex shouldn't be an issue
You know what pleases you, so a wonderful partner to have in bed is one who doesn't hesitate going out of the way to give you that pleasure. If not routinely, your partner should be ready to please you orally as per their own mood and comfort level. While no one is perfectly adept at the oral act, but a partner who tries learning the little tricks to arouse you can surely add magic to your love life.
Hot tip : "Don't wait for your partner to tell you or give hints each time they feel like experiencing oral pleasure, instead make it a part of the love making act. It is quite safe and enjoyable as the actual act, so don't be unwilling to go for it," states Dr. Deepak Gupta, a sex expert.
Get Out Of Your Comfort Zone
How will you ever know what you're capable of doing if you don't get out there and try? You can always find reasons why not to do something, so instead focus on all the reasons you should. It's a mind shift. All of us need to be in a place of "productive discomfort," as
Daniel Pink
, author of "Drive: The Surprising Truth About What Motivates Us," calls it. He wrote, "If you're too comfortable, you're not productive. And if you're too uncomfortable, you're not productive. Like Goldilocks, we can't be too hot or too cold."
Create Your Own Board Of Directors Club
Starting a new business can be daunting and scary. It brings out every single insecurity you can imagine: Will they buy it? Can I get the financing? Is this crazy? Will I lose all my savings? It's also frightening to consider leaving a marriage or starting a new one in midlife, or thinking about retiring. Any change can make us want to put the proverbial blanket over our heads and simply do nothing. I'm in the throes of thinking through a business idea right now, and so decided to start my own Board of Directors Club (which I also refer to as my "Kitchen Cabinet"). Here's how it works: The four of us (but any number of people will do) get together every Tuesday morning, without fail, at the same diner. Each one of us gets 15 minutes to discuss everything and anything that needs to be discussed. Usually it pertains to our blossoming businesses — or, as in one member's case, getting a new job — but not always. Sometimes we talk about exercise, or men, or kids, or whatever is most pressing. But the real goal of this club is to get input, to brainstorm and to create a level accountability that is often hard to do on your own. We leave the meeting each week with our own personal "To Do" lists, and the items must be checked off the list by the next meeting, or there's a lot of explaining to do.
Embrace Your Age
Make this your personal mantra: "Don't fight your age. Embrace it, whatever it is." Again, this doesn't mean giving up and giving in. It is a very powerful concept — letting go of your younger self, and embracing and loving your aging self. Treat yourself with kindness and respect, and take care of you — body, mind, and soul — as you would your children, your family and your friends.This is your time.
People in glass houses shouldn't throw stones!
Posted: 22 Mar 2011 08:30 AM PDT
Clare, a paid foreign
agent and operative!
It was reported in the Time magazine and a UK tabloid that Clare Rewcastle Brown and her brother-in-law Gordon Brown, the former Labour Prime Minister of Britain, have made a series of allegations about Sarawak, but there's an old saying, that "people in glass houses shouldn't throw stones."
Read here!
Then again this self-declared protector of Sarawak rainforest, Clare Rewcastle Brown, defended his brother-in-law, the former failed British prime minister, Gorgon (medusa) Brown, who cheated the British government over a measly few thousands pound house cleaning claim.
So a cheat like Gorgon (medusa) Brown and paid pseudo environmentalist like Clare should come out clean and not allowed themselves to be made use of and paid by unscrupulous people to lie about Malaysia, namely Sarawak!
HEY MOTHER FUCKER SHAZWAN MUSTAFA KAMA FROM PUSSY LICKING MALAYSIAN INSIDER WHO ARE YOUR MOTHER FUCKING POLITICAL ANALYSTS
Posted: 21 Mar 2011 09:23 PM PDT
The prognosis for Datuk Seri Anwar Ibrahim's political career appear grim after the emergence yesterday of a video which allegedly shows him having sex with an unidentified woman. 
Political analysts say it will also complicate Pakatan Rakyat's (PR) Sarawak campaign and its efforts to arrest a slide in popularity.
They said that while the allegations remain unproven and the video's source murky, the all but certain eventual leak of the recording onto the Internet will likely dent Anwar's image.
It will also put into focus the opposition pact's lack of a credible prime ministerial candidate.
"It might degrade Pakatan's focus, if the leadership is not focused…it will affect the effectiveness of the coalition's preparation for the upcoming state elections, instead of prepping on campaign issues, they will be made to address issues relating to his personal affairs," independent analyst Ibrahim Suffian told The Malaysian Insider.
The Merdeka Center director said that the battle for public perception over Anwar's image as a leader depended on whether or not the sex video was made available to the public.
But he cautioned that Anwar was in a lose-lose situation no matter what happened.
"In a lot of ways, it will be a lose-lose situation. If the public gets access to it, and if they become convinced that it's him, it will be bad for him.
"Even if they don't believe that it's him the chances of Anwar coming out of this unaffected is unlikely," said Ibrahim.
Anwar has been repeatedly accused of having affairs culminating in two criminal charges of sodomy in the past 13 years, one of which he is still on trial for.
"Sometimes too many attacks can also be bad," said Ibrahim..
PR leaders were on the defensive yesterday, denying that man in the video was Anwar, almost immediately after the video was screened to selected journalists by a shadowy figure who only identified himself as "Datuk T."
"Datuk T" had said that the video was taken from closed-circuit television camera recordings found in a hotel room in Kuala Lumpur.
Anwar has himself denied that he was the man, and called the emergence of the video recording a "scurrilous attack" against him, his family and Pakatan Rakyat (PR).
This has not been the first time the opposition leader has been accused of having affairs, but analysts like Ibrahim say the latest accusation might prove to be the breaking point for the federal opposition.
Anwar was sacked as Deputy Prime Minister in 1998 and charged and convicted of sodomy. He spent six years in prison before the country's top court overturned the conviction in 2004.
After his release, Anwar led his PKR, DAP and PAS to record gains in Election 2008, denying Barisan Nasional (BN) its traditional two-thirds parliamentary majority and cemented the three parties' status as serious challengers for power with the formation of the PR pact.
But he was arrested later the same year and charged again in court on another sodomy accusation involving a former male aide, a charge he has denied.
USM political scientist Dr Sivamurugan Pandian also echoed Ibrahim's views, and charged that the latest scandal could very well affect how "fence-sitters" vote.
"The last thing Pakatan needs right now is to face this, especially with this timing.
"Anwar is a captain who can connect both PAS and DAP, but now he is being seen as more of a liability as he is facing a series of crises which have affected PR," Sivamurugan told The Malaysian Insider.
"There is also the matter of whether PAS and DAP would want to fully support Anwar now."
According to Dr Sivamurugan, PKR now needed to think of a possible replacement to fill Anwar's shoes, but said that the problem would be on finding a candidate who could also appeal to coalition partners PAS and DAP.
"Who can they take? You can't have Kit Siang or Hadi as Pakatan Rakyat leader..and Azmin has got issues.
"The question now is who can take over once Anwar is no longer at the top? Bear in mind that people want to know who will Pakatan trust in post-Anwar?" said Sivamurugan.
So far Anwar has remained defiant in the face of the latest scandal, and despite the bleak outlook his supporters point out that he has made at least one improbable comeback in his career after he was jailed and could still do so.
face to face with
face to face Datuk Tulukan
This shows very clearly one thing and one thing alone. That Anwar is a very expensive man indeed just his
alone can make you a millionaire all the Umno bigwigs that they will stop at nothing to prevent him from becoming PM, including desperate measures such as this.
They are so desperate that they can't even think clearly anymore. And the most desperate one of all is the one with most to lose.
Datuk Tulukan
Video Seks 'Anwar' ~ Beberapa persoalan...
Posted: 21 Mar 2011 09:25 PM PDT
Ikutkan hati saya, memang tak teringin langsung untuk mengulas kontroversi terkini mengenai pertuduhan bahawa Anwar Ibrahim terlibat didalam skandal seks bersama seorang pelacur dan ada bukti rakaman video secara curi seperti heboh digembar gemburkan didalam media massa perdana dan laman laman blog.
Bilamana Anwar Ibrahim mengadakan sidang media mempertahankan dirinya seperti dijangka, saya jadi tak hairan. Saya juga tak boleh terima secara total video yang disiarkan oleh Malaysiakini seperti dibawah ini kerna ia nya telah disunting! 
Perhatikan klip klip yang telah disusun dan diolah sedemikian rupa oleh Malaysiakini. Ianya cuma memaparkan Anwar menjawab soalan soalan wartawan yang menunjukkan Anwar menjawab dengan elok. 
Namun apa sebenarnya yang telah disunting keluar dari rakaman sidang media ini?
Soalan soalan cepumas yang manakah telah dihilangkan dari rakaman ini?
Mungkin Anwar menggelabah ketika menjawabnya? Wallahu'alam!
Andainya tak ada benda yang akan menyabitkan diri tertuduh atau 'tersangka' seperti kelaziman laporan media negara jiran Republik Rakyat Indonesia, kenapakah rakaman ini disunting?
Ini persoalannya?
Beralih pula kepada soal kenapa diadakan sidang media di Seri Carcosa?
Kemudiannya hanya untuk tatapan ketua ketua pengarang media yang terpilih pula?
Dikatakan pula bahawa sidang media tertutup ini dikawal ketat oleh pasukan elit Cawangan Khas Polis Di Raja Malaysia?
Pendedahan ini pula dikatakan dibuat oleh seorang kepercayaan Anwar Ibrahim bergelar cuma sebagai 'Dato T'?
Apakejadahnya semua ini???
Jika memang benar video seks itu menunjukkan Anwar Ibrahim, kenapa perlu dibuat semua ini secara misteri???
Dato T kepala atok dia

sekiranya dia benar benar 'jantan'

maka tampil lah kemuka dengan bukti bukti kamu!
Sekaffir kaffir Chua Soi Lek, dia berani mengaku akan kesalahan dia berzina. Padahal video yang dirakam itu tak jelas menunjukkan wajahnya dengan terang terang.
Maka jika dituduh oleh kem Anwar bahawa ini semua fitnah jahat yang terancang, kita sebagai warga Malaysia dan yang prihatin akan setiap sesuatu yang sedang dan telah berlaku didalam persada politik tanahair turut musykil akan cara pendedahan 'video seks' ini?
Macam ada benda yang tak kena dengan cara pihak 'Dato T' yang bacul ini keluar dengan berita yang ingin mencemar peribadi Anwar yang pada hemat saya memang sudah keruh dengan segala pertuduhan liwat sebelum ini.
Jika pihak pemerintah benar benar ingin menegakkan keadilan didalam ertikata sebenar benarnya, maka wajib pihak pemerintah berlaku tegas dan adil didalam menangani isu isu sensasi seperti ini.
Tidak boleh ada kesamaran didalam penguatkuasaan undang undang. Pihak pemerintah samada Perdana Menteri atau Menteri Dalam Negeri mestilah berani menguatkuasakan undang undang sedia ada.
Jangan bermain tarik tali atau lempar batu sembunyi tangan!
Ini tugas dan tanggungjawab tuan tuan.
Rakyat tetap memantau dan memerhati episod episod politik semasa tanahair ini dengan penuh rasa ingin tahu akan arah tuju pihak pendakwaraya dan sistem keadilan negara ini!
Gentleman lah kalau nak menuduh!
Andaikata pihak yang bergelar Dato T ini tidak mendedahkan siapa diri ia sebenarnya, maka ada pepatah yang sesuai untuk orang seperti ini...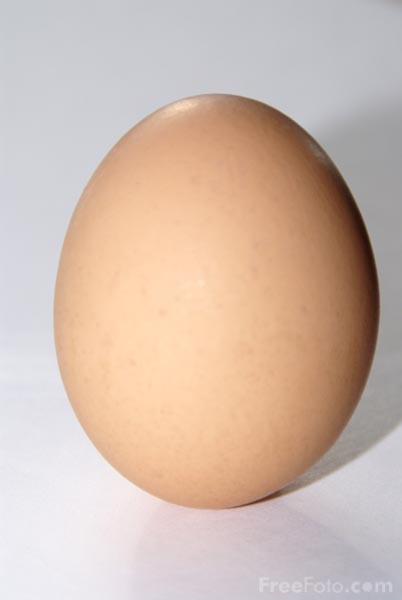 Grrrrrrr.......
This posting includes an audio/video/photo media file: Download Now
Desperado BN/UMNOohNO! Politics via RM-Desperado Datuk T!
Posted: 21 Mar 2011 09:03 PM PDT
When Desi was alerted by mGf dpp and Jon from KL to read Rockybru's yesterday afternoon, I was still watching CNN - I do that everydie the past two weeks to keep track of Japan and Libya -- so I thanked them for dIe alert, said would peep in later.
Now it wasn't the sort of new level of "gutter politics" I was expected, but a useful "LINK" from Rocky's led to a Datuk T's antics of trying to bring Opposition Leader (my party chief BTW mention so that my ER know where I'm kambing from...) DS Anwar Ibrahim down.
After Sodomy I and Sodomy II still in progress, this Datuk T must be paid BIG money to hold a video screening at Seri Carcosa.
I wished I had a sponsor in his/her/its league so I can proceed organising BUM2011 now in limbo -- OR IS THIS T GUY DOING NATIONAL SERVICE,in his corrupted mind?
I patiently waited for this moUrn's MSM reportage before I do this comment -- I think the goings-on in Japan with its terrible quake-tsunami aftermath of nuclear and humanitarian woes, and the "uncertain and quick-changing" scenearios played out before my very/weary eye in Libya/Yemen/Syria/Bahrain were good enough to keep Desi on sitting knife edge -- badder than watching "24" but REALITY being played out via the idiot box the past two weeksentertaining and educating Desi more than Jack Bauer... Maaf I digress...THAT'S A BUMmer's privilege to abuse wantonly and randomly, so please get aboard the Bloggers' band-wagon, koboi style oso cun!
Let me just give extracts from Rocky's**** and The Star's frontpage++++ lead (I spent RM1.20 for de kopi OK, although I lead a chuch mousey writHer's life!), OK!? -- hey that's a rhetoric Q,no need answer or AP from ye K! --
****
Monday, March 21, 2011
Have you watched Anwar's sex video?
NO, I have not watched the video. I was not invited this morning to Carcosa for the special screening of the explosive sex video for journalists. And because I have not watched the video, how can I believe that's him on the video thumping away a Chinese-looking woman, said to be a prostitute? But I can't say I don't believe, either. I am skeptical but I can't do YB Nik Nazmi and declare that it's a doctored video even though Nik Azmi has not watched the video. Remember, we thought it could not have been Chua Soi Lek in that sex video from Batu Pahat, but it was. We thought it could not have been Vijendran, but it turned out to be him.
++++
Tuesday March 22, 2011
Sex video shocker
KUALA LUMPUR: The release of a video recording of a man resembling an opposition party leader having sex with a foreign prostitute has shocked the nation in the latest scandal to rock the country.
Datuk Seri Anwar Ibrahim, speaking at a press conference at 5.30pm – some four hours after news of the recording's existence first got out – denied that he was the man and dismissed the whole thing as a political ploy.
Anwar gesturing during a press conference at the PKR headquarters in Petaling Jaya to counter claims about a sex video. — ROHAIZAT MD DARUS / The Star
A mysterious Malay man, who identified himself as "Datuk T", released the video at Carcosa Seri Negara. Invited newsmen were shown the almost 22-minute video under much secrecy and security.
"Datuk T" gave the politician and his wife a week to quit politics and threatened to make public the video through some NGOs if they did not.
The revelation of the tape also overshadowed other events and even rendered the Parliament debates tame as both sides of the divide digested the latest scandal.
Related Stories:
Sex video becomes talk of the town in a matter of hours
Cops not involved in sex video, says Najib
XXXXZaid: It is standard PKR reaction
High security and secrecy before screening
Video of man resembling politician shown to pressmen
&&&&Anwar: I'm not the man
PAS may review ties if video is authentic
DESIDERATA:
Sdr Anwar in his reaction is best read at The Star at report marked&&&& as you have to see the picture which does give one sight of his body language, with wife Wan Azizah at his side-- brave womann of PKR, I'm mighty proud of this Prez!
My take on all this "expose" shows the desperate state of the powers-that-be that fear Anwar-becoming-PM most, which of course means the present, and some past, leaders of UMNO (Along with cronies in MCA, PIC and other hangers-on...).
I must also urge readers to take note at item marked XXXX that a former UMNO leader who joined PKR and tried to burn down the house when he couldn't reach the deputy Prez' seat last year, also joined in the gutter politics -- may the gOoD Lord keep Anwar save from the ilks of now KITA's chief Zaid Ibrahim, UBF's chief Jeffrey Kitingan and "the moneybagman behind the scene" Soh Chee Wen whom I have written much about as the triumvirate who acted/act as the "moles" trying to destroy PKR and Anwar from within.
I am truly amazed how low Malaysian gutter politics has descended. We had already made headlines a decade ago with Sodomy I; yet the powers-that-be refused to exercise somemilk of humanity.
MALAYSIA, HOW LOW CAN YOU GO?
before we hang our heads in shame when Datuk T and more clones of the same ilk keep trying to displace Libya and Japan from the international news headlines?
Who indeed, weep for NegaraKu, I have lamented many times...
GOD save us from these desperadoes who make Desi shake his head in sorrow:
Will Malaysia also meet its near-"Apolcalyse" enddimes before of some Malaysian's heinous acts
for the almighty dollar -- RM20million, to beat She Nyet Foong's recrd?-- Datuk T???
IF THE ROYAL MALAYSIAN POLICE ARE SERIOUS IN DOING ITS WORK WITHOUT DOUBLE STANDARDS
, the first person to nab would be "Datuk T" for screenig a "porn movie" at Seri Carcosa, and also another bunch of MPs at Parliament House lounge.
Just his Pubic Hair Alone can make you a Millionaire Face to Face Datuk Tulukan Anwar is a very expensive man indeed
Posted: 21 Mar 2011 07:59 PM PDT
face to face with
face to face Datuk Tulukan
This shows very clearly one thing and one thing alone. That Anwar is a very expensive man indeed just his
alone can make you a millionaire all the Umno bigwigs that they will stop at nothing to prevent him from becoming PM, including desperate measures such as this.
They are so desperate that they can't even think clearly anymore. And the most desperate one of all is the one with most to lose.
Datuk Tulukan
VK Lingam the past, Anwar the present
Posted: 21 Mar 2011 07:33 PM PDT
2007
VK Lingam: "Looks and sounds like me, BUT it is not me."
2011
Anwar Ibrahim: "Look, long and strong like me BUT
perut buncit
..."
Read Anwar's denial in The Star
here
. Still blaming others, particularly those with bulging stomach.
How come he can deny? Has he seen the video?
Why the latest sex video is the Opposition's own doing
Posted: 21 Mar 2011 06:17 PM PDT
Is the latest sex-video revelation a Chan Shui Bian episode
crafted by the Opposition?
Surely the person trusted to recover a lost watch at a prostitution den is someone who is at least very trusted or the person who organised the tryst, the way Datuk Nalakaruppan did for certain people in the 1990s.
So if the trusted person finds the video recording, why are they suddenly surprised to see that it features their friend in coitus with a woman who is known as a provider of such services?
Curiouser still is the video finder's sudden flip in moral compass and disgust in the act, enough disgust to cause him to insist that the political leader and his wife resign if the video is indeed of the political leader  having sex with a prostitute? What the F**K?
You know he went to F**K a prostitute, you find a video of him F**KING the prostitute and suddenly you are disgusted with him and wants him to resign?
let me say that again WTF is going on?
I think many people are beginning to realise that the video is Anwar's own game, it is the opposition leader's way of diverting attention away from the DNA issue.
Because, lets face it, if they were to find the video recording and suspect that it was BN's doing, Datuk T, a known Anwar lackey would have quietly shared it with Anwar and made a huge hue and cry about invasion of privacy and breach of basic human rights.
Remember that joke when Khalid gagap said he found video cameras in his office and tried to pin it down on BN and later when it turned out the video was put there by his wife to catch him and his mistress, the story went quiet didn't it.
In fact I would not be at all surprised if it is later proven, with embarrassingly lavish amount of patent evidence, that the man is not Anwar.
Blogger unspinners is looking at it from a different angle, the thinks that this is a
Chan Shui Bian
episode that is carefully crafted by the Opposition leader to gain sympathy, he is selling this as BN's attempt at political assassination.
Well, I say let's not harp on it because it is not BN's doing, don't give the video any publicity and let the Opposition play this story whichever way they like.