---
Posted: 01 Feb 2011 09:30 AM PST
The talk of the town is only two things 1. The beauty of Taibs marriage 2. SNAP the willing partner. For the last few months the incessant attack has been on Taibs properties abroad and his lavish lifestyle but it seems the "marriage" of Taib at 74 and his wife of 28 has diverted the talk. The masterstroke and an ingenious plan plus timely exquisite arrangements has open the eyes of many as what the man is all about rather than his accumulaton of wealth.Many leaders before him has failed to negotiate the trickiness of the situation but Taib has found a new ally in this marriage. He reamins steadfast that he will be returned to power and the Key to the DUN is his for now.
Many are also pointing the fingers to his capability of making it "two for the price of one" On one side its his beautiful marriage but on the other side is the marriage of former PBDS leaders towards SNAP. The remnants of a former force is more dangerous than an enemy which can be seen. Basically the person who can play the fullpart is someone who has always been a true blue loyalists.
Who holds the key to the safe? The person in question who wants anonimity is just a shadow for a bigger picture which will unfold if BN still remains in power after the next State elections. I was told by my direct links to Tedewin who himself confirmed to audie61 that there are three scenarios which are being played up on him.
I would not like to rewrite so a lazy way but capitalising on others who has put on a lot of good work which is a NORM  would be just to copy and paste.
Here goes:-
Scenario 1. Tedwin, frustrated with Masing's refusal to grant him further 'concessions' and 'goodies', has decided to try his luck with SNAP.
Scenario 2. Tedwin, once a trusted ally of Masing, has been forgiven by Masing and sent into SNAP not just as a mole but also as the pre-cursor to an eventual take-over of SNAP by PRS.
Scenario 3. Tedwin has been promised a handsome sum by Jabu to muddy the waters at Layar. Locals are aware that Tedwin is related to Jabu and will not fall for this old trick employed by Jabu in previous elections.


DOES THIS ALL MAKE SENSE.??
No way. They want YOU to see it this way and as we focus on the "one man" We all forgot about the 50 and 80 people"Generals" who was present at the symposium. Whats the use of having 20000 people when the time is not right to mobilise when its just talk,plan and listen in a seminar room.
I will use the anlaogy of a small spark which will engulf into a fire which is more damaging than shouts of bravery,screaming and shouting till the voices are hoarse like the fans on the terraces of a football match. What spark up the breakup SNAP into PBDS and SPDP? What will be the spark that will engulf this 2011 elections?
People will forgive Taib but they will not forgive the person who is directing the operations willingly and obviously very arrogantly. Revealing the person here would be giving too much praise for the unknowing damages already done and bestowing too much respect for the greediness which has really caused ill hatred to the core to Taib himself. Taib in saving face himself is using SNAP and the beautiful marriage to ensure he remains at the helm.
SNAP remains the useful tool and as a tool the KEY OWNER to the safe is carefully choosing the right time to open up. Its justs an excuse by the new SNAP leaders to divert the attention of the "FINANCIER" so that those in the BN component parties will be complacent and will not know what hit them.Taib has sounded the WARNING and the YBs must know what he means.
We heard of the saying,"Better safe than sorry" and if BN leaders are not n sync with the top man they will suffer miserably and saying one thousand times "sorry" will be a little too late. YOU WILL WALK INTO THE SNAP CAGE  AND BE A PART OF THE COMBINATIONS TO THE SAFE.
The Key remains in a safe place until the time is right for locking it all up or opening a new window of OPPORTUNITY.
Taib is saying,"This is just the beginning of a new marriage…..
Are we all Confused….? Think Deeply now…… 
A super computer masquerading as a smartphone!
Posted: 01 Feb 2011 09:16 AM PST
go Motorola Atrix; watch out iPhone!
Ma, I want one! … please? Click on videos to know why I've got to have it lor …
And here's the Motorola Atrix Promo …
Headup on this piece of good news from here.
This posting includes an audio/video/photo media file: Download Now
KOMPAS: Indonesia Kirim 5 Pesawat Hercules ke Mesir. Malaysia Kirim Apa???
Posted: 01 Feb 2011 08:27 AM PST
NOTA EDITOR: Dari maklumat Tulang Besi dapat, kerajaan Malaysia tidak akan mengirim apa-apa ke Mesir bagi menyelamatkan lebih 11k rakyat Malaysia di sana. Mengikut seorang kawan Tulang Besi:
"......kerajaan kata siapa nak keluar kena effort sendiri, including mara. ramai belum dapat tiket unutk keluar within 4 days......"
Kerajaan Indonesia tak fikir panjang. Mereka terus hantar 5 Hercules (C-130) untuk "evakuasi" rakyat mereka yang berjumlah tidak lebih 6000 orang itu. Khabarnya, rakyat Indonesia akan dibawa ke negara Arab berdekatan dan mereka boleh ambil pesawat komersial pulang ke Jakarta.
Selain pesawat, turut mengiringi rombongan ini adalah seorang Major Jeneral dari ABRI. Selain itu, beberapa penjawat jawatan tinggi dalam Abri.
Hairannya, Kerajaan Malaysia cuma boleh duduk diam sahaja. Padahal Malaysia pun banyak Hercules (C-130). Hantar Rosmah belanja ratusan ribu, boleh pulak????
Jangan lupa, rakyat Indonesia di Mesir 98% adalah terdiri dari pelajar-pelajar agama di Al Azhar.
Lima Pesawat Hercules Dikirim ke Mesir
Editor: Tri Wahono
Selasa, 1 Februari 2011 | 19:50 WIB

MALANG, KOMPAS.com — Tentara Nasional Indonesia akan mengirim lima pesawat Hercules ke Mesir untuk mengevakuasi warga negara Indonesia. Tiga pesawat dari Jakarta dan dua unit dari Malang.

Tiga pesawat Hercules dari Skadron Udara 31 Wing I Lanud Halim Perdanakusuma, Jakarta. Sementara dua unit dari Skadron Udara 32 Wing II Lanud Abdulrachman Saleh, Malang, Jawa Timur.

Wakil Asisten Kepala Staf TNI Angkatan Udara Bidang Operasional Marsekal Pertama FHB Bambang Soelistyo, Selasa (1/2/2011), mengatakan, dua pesawat Hercules dari Malang, yaitu Hercules A-1305 dan Hercules A-1316, telah diberangkatkan ke Lanud Halim Perdanakusuma.

"Kedua pesawat tersebut hari ini diberangkatkan ke Halim untuk bergabung dengan tiga pesawat Hercules lain. Masing-masing berangkat pukul 08.11 dan pukul 09.18," katanya.

Pesawat Hercules A-1305 dipiloti Komandan Skadron 32 Letnan Kolonel (Pnb) Wayan Suparman dengan kopilot Kapten (Pnb) Ari Sutiono. Sementara Hercules A-1316 dipiloti Mayor (Pnb) Hermawan. Bambang menjelaskan, selain menyiapkan lima pesawat yang akan diberangkatkan ke Mesir, TNI AU juga menyiapkan personel Paskhas.

"Personel Paskhas tersebut terdiri atas Detasemen Bravo 90 dan Paskhas yang sudah berpengalaman dalam UN Mission," katanya.

Menurut dia, pasukan itu terbagi dalam tiga kelompok yang mempunyai tugas tersendiri. Kelompok 15 bertugas sebagai komando pengendali, kelompok 42 sebagai tim inti dalam evakuasi, dan kelompok 45 sebagai ground handling.

"Tugas itu adalah bagian dari operasi militer selain perang yang merupakan tugas negara dan harus dijalankan demi menjaga nama baik TNI AU dan NKRI dengan menjaga penampilan, bertindak tegas, dan santun," ujar Bambang.

Pasukan tim evakuasi TNI AU dipimpin Komandan Tim Kolonel Psk Rolland DG Waha dan Komandan Detasemen Bravo '90 Letkol Psk M Juanda.

Dalam upaya mengevakuasi WNI di Mesir, Presiden menunjuk Wakil KSAU Marsekal Madya Sukirno sebagai Post-Commander Satuan Tugas Evakuasi WNI dan telah berangkat menuju Mesir, Senin malam.

Turut mendampingi Wakil KSAU adalah Mayor Jenderal (Mar) Affan Gafar (Dan Kormar), Marsma TNI Sudipo Handoyo (Danpuspomau), Kolonel (Pnb) Yuyu Sutisna (Asops Kohanudnas), dan Letkol Inf Almukolis Suryo, sebagai tim pendahulu.
Malaysia tidak Bantu Rakyat Malaysia Keluar Mesir. Indonesia Hantar Sebuah C-130
Posted: 01 Feb 2011 08:07 AM PST
KOMPAS melaporkan Indonesia telah menghantar lima buah pesawat C-130 (lihat gambar) bagi menyelamatkan warga Indonesia yang dianggarkan seramai 6000 orang di Mesir. Warga-warga Indonesia ini kemudiannya dihantar ke negeri-negeri Arab yang berdekatan seperti Dubai dan Kuwait supaya mereka boleh pulang ke Jakarta dengan pesawat-pesawat komersial biasa.
Soalan saya adalah: Apa yang Malaysia hantar ke Mesir bagi menyelamatkan warga Malaysia yang dianggarkan dalam 11000+ jiwa?
Seorang rakyat Malaysia yang sekarang ini berada di Mesir menghantar email kepada inbox saya. Beliau berkata beliau sedang berusaha sendiri membeli tiket kapalterbang untuk keluar dari Mesir. Sepertinya rakyat Malaysia di Mesir tiada tempat untuk bernaung dan terkonteng-konteng bersendirian menyelamatkan diri mereka.
Kalau mengikut kawan saya ini:
"kerajaan kata siapa nak keluar kena effort sendiri, including mara. ramai belum dapat tiket unutk keluar within 4 days."
Jelas, kerajaan Malaysia tidak mahu membantu rakyat Malaysia keluar dari Mesir. Sedangkan Tentera Udara Malaysia pun ada C-130.
Indonesia Boleh!!! Malaysia..........tak tau la
Salam,





Kepada semua yang ada kenalan di egypt, adik di sana tadi inform, najib announce agypt bagi masa 4 hari unutk rakyat malaysia keluar dari kuwait, lepas 4 hari stop untuk flight keluar.





Saya baru dapatkan tiket unutk adik dari alexandria, gulf air unutk esok, last seat, qatar airways tinggal 2 seat lagi (sejam lepas).





flight ke dubai penuh. sesiapa yang nak keluar dari wgypt especially dari alexandria, filght ke kuwait sti...ll banyak kosong, jazeera airways & kuwait airways.





internet di block, sms block, call sahaje boleh, atm tutup dari jumaat, catuan makan start dari jumaat. perintah berkurung 2pm-8am.





beli tiket flight lepas tu bagi no flight pakai call. kerajaan kata siapa nak keluar kena effort sendiri, including mara. ramai belum dapat tiket unutk keluar within 4 days.





Travel agent kata Britidh airways still ada flight dari alexandri unutk sekarang. Kalau ikut travel agent inform, kuwait akan akan terus ada flight ke egypt sebab ramai srudent kuwait di mseir, orang mesir pun ramai di kuwait, tapi tak tahu la sampai bile.






BR,





Tulang Besi
ps untuk pengetahuan saudara/ri sekelian, email di atas menyatakan ada pesawat yang terbang dari Alexandria. Jarak dari Kaherah ke Alexandria adalah 2 jam perjalanan dengan kereta. Dalam keadaan yang tidak stabil sekarang, kita boleh kena rompak atau kena bunuh kalau naik kereta ke Alexandria dari Kaherah.
"Musuh Mesir adalah Mubarak, Bukan Orang Kristian"
Posted: 01 Feb 2011 07:23 AM PST
Begitulah kata-kata Tulang Besi kepada seorang kawan Tulang Besi yang beragama Kristian Koptik sewaktu Tulang Besi bekerja di Mesir 3 tahun lepas.
Kawan Tulang Besi itu bernama Bassam yang beragama Kristian Koptik. Saya memberitahu beliau bahawa orang Kristian Mesir sudah hidup sebelah menyebelah dengan orang Islam sejak 1500 tahun yang lepas. Sepanjang masa itu, tiada pernah berlaku apa-apa masalaah antara Islam dan Kristian.
Begitu harmoninya Kristian Koptik Mesir sehingga:
1.0 Penganut Koptik Kristian Mesir tidak mengerjakan "Haji" mereka selagi Baitul Maqdis dibawah penguasaan Yahudi dan Zionis.
2.0 Mereka menggunakan kalimah Allah dalam upacara ibadah mereka tanpa ada SATU FATWA dari Al Azhar mengharamkannya
3.0 Kristian Koptik Mesir bersembahyang pada hari Jumaat berbanding Kristian lain yang bersembahyang pada hari Ahad.
4.0 Upacara-upacara keagamaan Kristian Koptik adalah dalam bahasa Arab, bukan Latin
5.0 Lelaki Islam Mesir bebas berkahwin dengan perempuan Kristian Koptik tanpa perempuan tersebut menukar agama mereka. Pada hari Jumaat, suami pergi masjid, isteri pergi gereja. Sehingga ada ulama Al Azhar pun berkahwin dengan perempuan Kristian Koptik.
6.0 Mereka tinggal sebelah menyebelah dan berjiran selama bertahun-tahun lamanya.
dan banyak lagi.
Bagi saya, adalah tidak bijak bagi orang Islam Mesir bermusuh dengan orang Kristian kerana kesusahan yang dihadapi oleh rakyat Mesir angkara Mubarak adalah dirasai oleh semua, tidak kira agama. Kezaliman Mubarak dirasai oleh semua rakyat Mesir tidak kira agama.
Maka, saya tambah lagi, Kristian dan Islam di Mesir wajib menumbangkan Mubarak dan membina sebuah masyarakat yang harmoni dan terjamin untuk masa depan mereka.
Kebetulan kami berborak sambil makan malam di Restoran Ghad. Kami turun ke bawah, dan terserempak dengan seorang "makcik" yang memakai tudung sedang duduk di kaki lima kedai tersebut. Kebetulan masa itu musim sejuk, makcik tersebut memakai selimut untuk memanaskan badan beliau.
Rupanya makcik tersebut tinggal di kaki lima dan mencari rezeki dengan meminta sedekah. Hati saya terus "jatuh" dan hiba melihat nasib makcik tersebut.
Saya dan Bassam terus mengeluarkan 5 geneh dan memberi makcik tersebut. Ertinya 3 tahun dahulu, orang-orang tua di Mesir sudah mulai tinggal di kaki-kaki lima di dalam kesejukan padang pasir Mesir.
Saya terus berkata kepada Bassam, dalam masa 2 atau tiga tahun lagi, akan berlaku satu revolusi besar-besaran di Mesir ini. Kalau orang-orang tua Mesir merempat di tepi-tepi jalan meminta sedekah untuk hidup, ertinya kezaliman di Mesir sudah terlampau meluas.
Terbukti tebakan saya itu benar, alhamdulillah.
Tulang Besi
Terror links: Another 'get Anwar' witch hunt
Posted: 01 Feb 2011 05:15 AM PST
PKR leadership has attributed the Home Ministry move towards investigating PKR de facto leader Anwar Ibrahim's alleged links to militant Muslim groups as a witch hunt. While campaigning during the Tenang by-election, Home Minister Hishammuddin Hussein said that the country's Special Branch and the government's anti-terrorism taskforce had begun probing a report alleging Anwar has links with international terrorist groups. The remarks were made following a CNN report that it had sighted a document purporting a secret Saudi Arabian probe had been launched into complaints by Prime Minister Najib Abdul Razak that Saudi personalities were funding Anwar. The CNN report said that the probe found no such evidence. www.malaysiakini.com

Time:

07:29

More in

News & Politics
Di bawah adalah kesah benar yang saya ambil dari Facebook
Posted: 01 Feb 2011 03:38 AM PST
Di bawah adalah kesah benar yang saya ambil dari Facebook datang dari seorang ahli Facebook bernama Azamin Abidin.
Beliau membuat perbandingan penjualan arak di tempat beliau tinggal, Bangi, sebelum dan selepas Kerajaan Pakatan Rakyat mengambil alih tampuk pemerintahan.
Ketahui saudara sekelian UMNO tidak pernah mahu membasmi arak. Cuma sekarang buat isu besar sebab nak fitnah kerajaan Pakatan Rakyat. Itu aje.
Macamana UMNO nak tutup kilang arak. Kilang Guiness Anchor di Sungai Way tu, bekas Presiden UMNO yang rasmi.
Selamat Membaca.
Azamin Abidin


masa berjanji... segala halangan nak tutuk kilang arak tu tak nampak.. sekarang ni nak tutuk ada benda yg kerajaan selangor tiada kuasa... mungkin bila PR poerintah malaysia baru boleh settle benda ni... tapi ada juga usaha usaha utk atasi...... bukan macam kerajaan selangor dulu... dan pasai apa dulu UMNO tak nak tutup???

sapa kata dulu shah alam dan bangi tak boleh jual arak??? dulu lagi bebas 7-11 jual arak... saya dulu duduk section 8 shah alam... dekat dgn yg kes 7-11 heboh tu.. Penduduk sec 8 dah mintak 7-11 tak jual arak sejak ianya mula dibuka tahun 2003-4 lagi.. aduan kat MBSA, kat ADuN tapi di bo layan... mai PR perintAH BARU ADA TINDAKAN... dan sekarang 7-11 di kawasan org IOslam dah tak boleh jual arak dah... 7-11 dgn sukarela buat after dialog dgn kerajaan selangor sekarang.. jangan berbohong di sini en. pasarmalam... ko ni duduk shah alam ke???
When theTehtarik (MCLM) as a third force Gets Straightened Out By TeaPartyUMNOHD will the Malaysian voters go for the Rojak Speacial
Posted: 01 Feb 2011 03:19 AM PST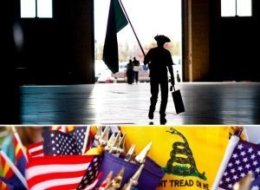 the Malaysian Civil Liberties Movement (MCLM) as a third force in Malaysian politics.
If politics is the art of the possible, then compromise is the soul of democracy. In the deal he proposed to extend the Bush-era tax cuts (now signed into law), President Obama reminded his critics on both sides of the aisle that the refusal to compromise can make everyone worse off. It privileges the status quo — in this case an earlier status quo that virtually no one wanted.
Syed Husin knew of this "guy" candidate quite well, so he told off the backers that they should have done a thorough background check and would have found that their nominee was a regular pub-goer who often ended up drunk.
By StraightTalking
"…if MCLM really wants to represent the 'civil liberties' movements, where are the 'unions'? Where are the human rights groups? Where are the NGOs? I don't see them joining the MCLM in droves. If MCLM cannot accept genuine and pure criticism, is it not going to be similar to 'Suhakam', saying the right things but doing the wrong things? Bersih was a better movement by the way! Why not Bersih constituting a massive group under Pakatan and MCLM offering its 'members' as candidates only? The fact that the MCLM refuses the 'orders' from PKR, PAS and DAP and the fact that they fear the leadership of these parties, shows that there is a deep division among the opposition support panels and this will definitely be cannon fodder for the BN to target in the next GE. One last point: The MCLM is being created not at the 'demand' of the people but by the thinking of a group of good intentioned citizens but let me tell you, not all good intents end up in good things!"




a blind fan of Pakatan. I've seen all three movies that are now showing in our cinemas:



READMORE
Why is compromise so hard? Obama was in a difficult position because in the 2008 campaign he had promised to reject tax cuts for the wealthiest Americans. Now he was proposing to accept them. His Democratic critics cried betrayal: We are not against compromise, they said, only this compromise, at least so soon. Stick to the principles you championed in the campaign. Hold out for more.
The Republicans were suddenly seized with the virtues of compromise, but only for this compromise, and only after their electoral success. If the Democratic critics are looking to the promises made in the last campaign, the Republicans are looking to the promise the next campaign holds for them.
The critics on both sides misunderstand what compromise in a democracy really requires: a different mindset than what they are currently displaying. But achieving this crucial mindset is becoming increasingly difficult – because of the rise of the never-ending campaign.
Campaigning vs. governing
Compromise requires a shift from the postures of campaigning to the positions of governing. The president's critics miss the depth of the problem when they focus on how the specific gains and concessions in the proposed compromise match their campaign platforms. They are still in campaign mode, operating with a mindset that is perfectly appropriate for running for office, but counterproductive for running a government.
This uncompromising mindset stands tenaciously on principle and mistrusts opponents. In that frame of mind, you can always believe that your side could have won more if only you had pressed harder or the other side had been more reasonable. When the uncompromising mindset prevails, desirable legislation founders.
The mindset that promotes compromise – which favors adapting one's principles and respecting one's opponents- used to be more robust than it is today. The most comprehensive tax reform legislation in modern American history, the Tax Reform Act of 1986, was forged with the support of a bipartisan group that included President Ronald Reagan, Democrats Dan Rostenkowski and Bill Bradley, and Republican Bob Packwood. They were partisans – by no means oblivious to electoral pressures, but prepared to take responsibility for governing, and adopt the attitudes required to fulfill it.
The incursion of campaigning into governing is increasing because campaigns have become, in effect, permanent. Campaigning is an essential part of the democratic process, but when it spreads out of its natural environment and threatens the process of governance, it needs to be pruned back. The mindset it breeds is hostile to governing.
To govern, politicians need to look beyond how a particular compromise matches their campaign principles or how it affects their opponents' fortunes. While the compromising mindset attends to political realities, it also focuses on the most critical question for governing: Compared to the realistic alternatives, does this compromise promote the principles of both sides better than the status quo?
Shifting the balance
The influence of campaigning is not necessarily greater than other factors that make compromise difficult. Increased polarization in Congress and the parties certainly does not help. But the mindset associated with campaigning – with its overriding goal of producing a winner and a loser – reinforces and exacerbates all of the other factors. Sharp ideological differences would present less of an obstacle to compromise in the absence of the continual pressures of campaigning, and the mindset on which it thrives. Despite standing toward the right and left wings of their parties, respectively, Senators Orrin Hatch (R) and Ted Kennedy (D) managed (according to Hatch) "to come together in a bipartisan fashion to craft some of this nation's most important health legislation," among other legislative achievements.
We need to shift the balance in our democratic process more toward the compromising mindset and the promotion of political compromises it makes possible. This shift requires less governing by campaigning, and more respect for the virtue of compromise in its place.
This shift also requires some fundamental changes in our electoral and governing processes – changes that many observers believe desirable anyhow. We must regulate fundraising and provide public financing so that the pressures of campaigning are not so dominant in governing. We must prevent the abuse of congressional investigations for partisan purposes to make campaign points. We must design open government initiatives so that they engage moderate citizens and inform rather than manipulate, simply to mobilize. We must also regularly raise questions during the campaign about how candidates will govern.
The capacity for compromise has long been one of American democracy's greatest natural resources, which we are now squandering. As the 112th Congress convenes, its conservation has never been more needed.
How Corporate America Is Pushing Us All Off a Cliff (APCO) at Anwar Ibrahim
When someone talks about pushing you off a cliff, it's just human nature to be curious about them. who are these people, you wonder, and why would they want to do such a thing?
That's what I was thinking when corporate whistleblower Wendell Potter revealed that, when "Sicko" was being released in 2007, the health insurance industry's PR firm, APCO Worldwide, discussed their Plan B: "Pushing Michael Moore off a cliff."
But after looking into it, it turns out it's nothing personal! APCO wants to push everyone off a cliff.
APCO was hatched in 1984 as a subsidiary of the Washington, D.C. law firm Arnold & Porter — best known for its years of representing the giant tobacco conglomerate Philip Morris. APCO set up fake "grassroots" organizations around the country to do the bidding of big Tobacco. All of a sudden, "normal, everyday, in-no-way-employed-by-Philip Morris Americans" were popping up everywhere. And it turned out they were outraged — outraged! — by exactly the things APCO's clients hated (such as, the government telling tobacco companies what to do). In particular, they were "furious" that regular people had the right to sue big corporations…you know, like Philip Morris. (For details, see the 2000 report "The CALA Files" (PDF) by my friends and colleagues Carl Deal and Joanne Doroshow.)
Right about now you may be wondering: how many Americans get pushed off a cliff by big Tobacco every year? The answer is 443,000 Americans die every year due to smoking. That's a big cliff.
With this success under their belts, APCO created "The Advancement of Sound Science Coalition." TASSC, funded partly by Exxon, had a leading role in a planned campaign by the fossil fuel industry to create doubt about global warming. The problem for big Oil speaking out against global warming, according to the campaign's own leaked documents, was that the public could see the "vested interest" that oil companies had in opposing environmental laws. APCO's job was to help conceal those oil company interests.
And boy, have they ever succeeded. Polls now show that, as the world gets hotter, Americans are getting less and less worried about it.
How big is this particular cliff? According to the World Health Organization, climate change contributes — right now — to the deaths of 150,000 people every year. By 2030 it may be double that. And after that…well, the sky is literally the limit! I don't think it's crazy to say APCO may rack up even bigger numbers here than they have with tobacco.
With this track record, you can see why, when the health insurance industry wanted to come after "Sicko," they went straight to APCO. The "worst case," as their leaked documents say, was that "Sicko evolves into a sustained populist movement." that simply could not be allowed to happen. something obviously had to be done.
As Wendell Potter explains, APCO ran their standard playbook, setting up something called "Health Care America." Health Care America, according to Potter, "was received by mainstream reporters, including the New York Times, as a legitimate organization when it was nothing but a front group set up by APCO Worldwide. It was not anything approaching what it was reporting to be: a 'grassroots organization.' It was a sham group."
Health Care America showed up online in 2007 (the year "Sicko" was released) and disappeared quickly by early 2008. You can still find their website archived here. as you'll see, their "moderated forum" allowed normal, everyday, in-no-way-employed-by-the-insurance-industry Americans to speak out. for instance, here's something Nicole felt very strongly about:
"Moore shouldn't be allowed to call his film a 'documentary.' It should be called a political commercial. We need to fix our health care system, but we shouldn't accept a Hollywood moviemaker's political views as the starting point."
Here's what Wendell Potter revealed about the insurance industry's media strategy:
"as we would do the media training, we would always have someone refer to him as 'Hollywood entertainer' or 'Hollywood moviemaker Michael Moore.' They don't want you to think that it was a documentary that had some truth."
Thanks for your perspective, "Nicole"!
Now, how big was THAT cliff? A pretty good size — according to a recent study, 45,000 Americans die every year because they don't have health insurance.
And here we are in 2010. A lesser PR firm might be resting on its laurels at this point, content to sit back and watch hundreds of thousands of people continue to be pushed off the various cliffs they've built. but not APCO! Right now they've taken on their biggest challenge yet: leading a giant, multi-million dollar effort to help Wall Street "earn back the trust of the American people."
We may never know the size of this particular cliff. but we can be sure it's gigantic. According to the New York Times, one of the things Wall Street's recession gave us is "the crippling of the government program that provides life-sustaining antiretroviral drugs to Americans with H.I.V. or AIDS who cannot afford them." Internationally, organizations fighting AIDS and other diseases are "hugely afraid" of cutbacks in funding.
Of course, there are the 101 ways recessions kill quietly. for instance, children's hospitals are seeing a sharp 55% rise in the abuse of babies by parents.
And that's just the previous cliff. If APCO and its Wall Street co-conspirators lull us into turning our backs on them again, we can be sure the next cliff — the next crash — will be much bigger.
Anyway, this is all just a way for me to say to APCO: No hard feelings! my getting mad at you would be like a chicken who's still happily pecking away getting mad at McDonald's. Compared to the millions you've already turned into McNuggets, you've actually treated me much, much BETTER! Spying on my family, planting smears and lies about me, privately badgering movie critics to give the film a poor review, scaring Americans into believing they'd be committing a near-act of treason were they to go to the theater and see my movie — hey, ya done good, health insurance companies of America. And, most important, you stopped the nation from getting true universal health care. Good job!
There's only one problem — I'm not one of those "liberals" you fund in Congress, the ones who fear your power.
I'm me. And that, sadly, is not good for you.
Yours in good health,
P.S. It seems to me that APCO's discussion of pushing me off a cliff should legitimately be part of their Wikipedia page. And why not something about their role in Wall Street's new PR offensive? So I'm asking everyone interested to write something up that meets Wikipedia's guidelines and help bring the APCO Worldwide entry up to date. Post it somewhere online and send a tweet about it to @mmflint. I'll award a signed copy of "Sicko" by noon Sunday to the best entry…and then deputize you to post it on Wikipedia for real and make sure APCO's minions don't take it down. just be sure afterward not to walk near any cliffs!
P.P.S. The late, great comedian bill Hicks had some thoughts about marketing and the people who do it.
Michael Moore is a frequent contributor to Global Research. Global Research Articles by Michael Moore
Posted: 01 Feb 2011 03:12 AM PST
PKR goes on a roadshow to repair dented image
Posted: 01 Feb 2011 12:23 AM PST
PKR today kicked off its nationwide road show after its much-hyped internal election last year left the party's credibility challenged. The road show dubbed as "Program Jelajah Pimpinan" will begin at Empire Gallery, Subang Jaya at 4pm this afternoon by PKR vice-president and Lembah Pantai MP Nurul Izzah Anwar as well as party's communication chief and Seri Seti state assemblyperson Nik Nazmi Ahmad. It was noted in a study conducted by University Malaya's (UM) Centre of Democracy and Election Studies (Umcedel) that PKR's popularity had been going downhill following adverse media coverage into its internal crisis. www.malaysiakini.com

Time:

09:40

More in

News & Politics
The world of personal blogging and social networking
Posted: 01 Feb 2011 01:16 AM PST

Kari Henley
Writer, speaker, founder, Gather Central
I am turning 44 years old in two weeks — officially a dinosaur. Despite entering into my third year of weekly writing for 
The Huffington Post
, the world of personal blogging and social networking is still somewhat mysterious to me. I am on the cusp of generations who did not grow up with computers, and remain slow to jump in the pool of gizmos, gadgets and social networking. So far, Twitter has been a befuddlement, Facebook an occasional dabble, and texting a rarity. Any of you out there in the same boat?
We the Media
I have now seen the light and stumbled upon a remarkable breed of intensely smart, savvy businesswomen that you do not want to mess with: mommy bloggers. On something of a whim, I decided to attend the Blissdom Blogger conference in Nashville, Tenn. to meet a dear friend and get a little blogging education. Nearly 650 mom bloggers, from hobbyist to pro, were there. On another whim, I bought my first smartphone for the occasion.
Always being an overachiever, I decided to attend the "advanced" professional track sessions. As I entered the conference room, armed with my trusty red leather notebook and pen, I was greeted by a sea of laptop screens and handheld mobiles blinking away, and a steady clickity-clack of fingers flying over keyboards like hummingbird wings. The seats near the outlets were premium, and many arrived with their own power cords. I was taking notes… on paper?
I learned that no one sits and takes notes at these sessions anymore… Oh, nooo. Instead, mommy bloggers are listening with one ear while simultaneously taking notes online, posting their favorite nuggets to various lists, reposting links to Facebook, and managing their tweet deck at the same time. We're talking multitasking on steroids.
Mommy bloggers totally rock. They are unapologetic about their dual role of raising children and having a professional life. Many of these women came with their babies in arms, and no one cared because they are bad-ass experts in SEO optimization, personal branding, sponsor ambassadorship and networking. It was shockingly refreshing — and for me, a mother of four, it was like a coming home.
Alli Worthington, mommy blogger rock star and founder of Blissdom, was there. (I had to Google her after the session to find out what a big deal she was.) Bright, bubbly and completely engaging, she spoke of her life of raising five kids, running multiple businesses, including the hugely popular blog 
Blissfully Domestic
, and making sure all the attendees were properly "loved on."
At one point, Worthington stressed not to be afraid to share our lives online, from the moments at the pediatrician's office, to the linking of industry-related articles, to heartfelt beliefs. "Just tell the world why you're awesome!" Worthington smiled. On a whim, she challenged, "In fact, everyone tweet me right now why you are awesome." With a grin and a flick of the finger, hundreds of women instantly responded, and Worthington proudly displayed her iPad on stage with a running list.
Meanwhile, I am breaking into a sweat. How do I unlock my smartphone again? Did I download that Twitter app thing? What are all these hashtag marks, and why does everyone have an @ sign in front of their "Twitter handle"? Why did I sit near the front of this session? Noticing my impending meltdown, Worthington looked at me, and I had to publicly wave my stupid damn phone and confess, "I don't know what I am doing! I can't tweet you why I am awesome!" At that point, I seriously considered hiding with the guys at the Sherwin Williams conference next door.
Luckily they all "loved on me," and I stayed.
Mom bloggers have begun to infiltrate almost every area of domestic life, actively writing about cooking, traveling, buying on a budget, sharing opinions about new products and offering deals from sponsors eager to capture their market. Many write as a hobby, but plenty more have found ways to make a living blogging from home. What was most striking: they are all so nice.
Unlike corporate hierarchical principles, the online world is a flat line, or an embracing circle. Bloggers are eager to share ideas, collaborate and help one another out. Their b.s. meter is huge, though — don't try to pull any guerilla tactics here or they will crush you like a bug with their sheer networking power.
Scott Stratten was also there. He is a Twitter god. I did not know that before yesterday, but he is. Author of the book "
Un-Marketing
," Stratten served as keynote wearing jeans and a white T-shirt that says, "I'm sort of a big deal on Twitter." He is the king of understanding the power of social networking and continually stresses the importance of letting go of the "selling" mindset and into "sharing" to get ahead today.
Gradually, ever so gradually, the new world of social networking began to unfold to me. The new frontier is found in 140 characters, and online bloggers are the true Lewis and Clark of the virtual Wild West. Bloggers want to hear the truth, from the mundane to the profound. They like to engage in a way that is intimidating at first, but clearly addictive once properly attuned.
Have you ever wanted to start a blog but were afraid to try? Here are a few tips I gleaned from the pros:
Just start. Open up that template on WordPress or Blogger and start writing. Write about what matters to you. Make the thoughts short and in your own words — as if you were talking to a friend.
Don't worry about who is reading it. One of the big no-nos in the blogger world is begging everyone on your list to "retweet this" or "post this to Facebook." Write it and they will come.
Do not feel obligated to follow every person who follows you on Twitter. It is not an automatic obligation to follow everyone. Be selective of who you truly are interested in before you become "attached."
Ask for help. As I discovered, bloggers are more than willing to share what they know and hook you up. Whether you are a beader, mechanic, chef or bookworm, there is a "tribe" waiting for you out there.
For all you hotshot bloggers out there, my hat's off to you. Rock on, mama's with babies, businesses and communities all at the same time. These are the women who will run for office, manage major companies or end world hunger in a no-nonsense, inclusive and innovative way.
***
Please feel free to follow me on Twitter (@karihenley). My tweets will be lame, but I look forward to bringing a few of you with me into the new world. Come on! The water's fine once you jump in. Tweet me why you're awesome.
Pemberian untuk warga emas Sri sentosa
Posted: 01 Feb 2011 12:22 AM PST
Posted: 01 Feb 2011 12:24 AM PST
Today I feel like having a bit of PKR bashing, mind you, not Anwar bashing but PKR bashing wakakaka! Apart from Anwar Ibrahim, PKR was noticeably conspicious by its absence in Tenang. This party is in deep disarray, and I don't have an iota of sympathy for it.


The Malaysian Insider -
Azmin says Tenang a victory over MCA


Now, since when has he appointed himself as Pakatan spokesperson?


The Malaysian Insider -
Pakatan wants local elections in KL


My dear Tian Chua, considering your party is in deep spin (downwards), shouldn't you be focussing on far more important things than to ask for the currently impossible? Incidentally, when were you appointed to speak on behalf of Pakatan?


Malaysiakini -
PKR goes on a roadshow to repair dented image


So … attempting to close the stable doors after the horses (Zaid, Gobala, and soon a few more) have bolted! How about first answering the complaints about the party polling irregularities by Chegubard, Jonson Chong and Mustaffa Kamil, if not those by Gobala and Zaid? And what about the Jenapala scandal?


Malaysia-Today -
The sour grapes syndrome


RPK wrote: Whenever anyone resigns from PKR or Pakatan Rakyat, the opposition supporters always say it is because these people are ex-Umno or ex-Barisan Nasional people; so what do you expect? These ex-Umno or Ex-BN people are not reliable or honest and eventually they betray the opposition cause and go back to their old party, is the argument we are given. Does this argument apply to all ex-Umno or ex-BN people in the opposition who are yet to leave the opposition to go back to the ruling party?

Wakakaka … see my related post
Gobalakrishnan leaves the poison behind
Ustaz Azhar Idrus ~ Pentingnya Ayah jadi contoh yang baik dan berilmu agama
Posted: 01 Feb 2011 12:31 AM PST
Ilmu agama amat penting dikuasai seseorang ayah kerana anak anak akan ikut segala tabiat ayah itu.
Saya naik risau sangat sangat bila saya terjumpa ayah ayah muda dipasaraya  yang bertindik kening, telinga dan kekadang lidah macam budak punk rockers mendukung anak anak mereka yang masih bayi lagi.
Dari satu segi, saya bersyukur kerana si ayah muda belia ni mahu bertanggungjawab dan menjaga anak kecilnya itu tetapi dari sudut agama, saya risau akan contoh tauladan yang ia tunjukkan kepada anak dan isterinya.
Kekadang si isteripun sama dengan imej rockersnya, memakai pakaian yang tidak menutup aurat dan masih kelihatan kurang matang.
Saya susah hati memikirkan akan masa depan anak kecil itu. Bagaimanakah nanti ia membesar? Sebagai anak Muslim atau anak liar bagaikan yang selalu kita lihat dikawasan kawasan kota dan desa, terlibat dengan pelbagai macam gejala sosial.
Siapakah lagi yang boleh kita harapkan jika tidak ayahnya? Lain lah keadaan jika si ayah sudah tiada lagi didunia ini atau sudah berpisah dari ibu mereka. Maka keadaan nya berlainan lah. Tanggungjawab mendidik anak itu jatuh pada penjaganya atau orang yang diberi hak oleh mahkamah / kadhi.
Didalam video siri ceramah Ustaz Azhar Idrus di atas, apa yang beliau sampaikan memang kerap berlaku didalam masjid masjid dan surau kita. 
Jenis kaki angkat takbir yang tak kusyuk kusyuk sampai kekadang Imam dah masuk ke rukun lain, ia masih tak 'masuk' lagi didalam 'online' dengan Allahu Ta'ala.
Kita yang cuba nak kusyuk didalam solat kita pula terganggu dengan tingkah laku sijemaah kat sebelah yang tak sudah sudah bertakbir atau bergerak gerak sepanjang solat.
Kalau kita dah niat nak menegur si pengganggu selepas solat, sebaik sahaja selesai salam, sipengacau tadi bingkas bangun terus bergerak keluar dari masjid tak sempat kita nak nasihat apa apa! 
Semuanya berpunca dari terikut ikut ajaran ajaran terlampau didalam soal fardhu Ain sehingga memudaratkan diri sendiri didalam amal ibadat.
Sebenarnya ada banyak perkara yang melibatkan salah laku didalam masjid dan ketika solat namun biarlah kita tumpukan pada perkara perkara ini satu persatu! Insya Allah.
Ikutilah ceramah Ustaz Azhar yang walaupun ada diselitkan unsur unsur lawak tetapi masih ada ilmu agama yang patut difahami dan dilaksanakan kita semua tanpa mengambil kira perbezaan fahaman politik sekular UMNO, PAS atau PKR?
Mudah2an ada manfaatnya bagi kita semua.
Insya Allah.
Posted: 31 Jan 2011 11:28 PM PST
The Tenang candidates. Let's hope eventual winner Mohd Azahar Ibrahim (right) has been certified medically fit to carry out his duties for the full term. (Pic: NST)
So the BN has won the Tenang by-elections. Not unexpected. Johor is traditionally a BN state. Voters there probably went with the familiar BN symbol rather than vote for the better candidate. Understandable. After all, who has heard of Mohd Azahar Ibrahim or Normala Sudirman? But everyone recognizes the BN and PAS logos.
Voters in Malaysia are clueless when it comes to choosing the best representative for their constituency. That's why people end up electing frogs who are in the habit of leaping from one party to another for their personal gain. This year being the year of the bunny rabbit, will Malaysians be seeing more party-hopping from their representatives?
There have been 14 by-elections since March 8, 2008. The 15th one is coming up in Merlimau, Malacca. The Election Commision has declared Feb 26 for nomination day, and March 6 for polling day. That gives voters a grand total of
8 days
to get to know the candidates. It's that enough time? NO!
(Left): MCLM Chairman Raja Petra Kamarudin, (Right): MCLM President Haris Ibrahim
That's where the
Malaysian Civil Liberties Movement (MCLM)
comes in. MCLM plans to offer 30 candidates to opposition parties looking for suitable candidates to field in coming elections. So far, it has named four candidates: Malik Imtiaz Sarwar (National Human Rights Society president), Sreekant Pillai (human rights lawyer), Haslinah Yacob (former president of AWAM), and Dr Nedunchelian Vengu (private dental surgeon).
These people have solid credentials. Regardless of when the PM calls for general elections, these candidates will have months to prepare themselves. More importantly, voters will have more time to get to know the candidates and vote for the one they can trust to best represent them at state or federal level.
If you see yourself as a potential candidate, approach MCLM. Just be sure you have the right qualities: the passion to serve the people, a seeker of truth, a man of principles and integrity. And of course, an aversion to party-hopping.
For more on why MCLM's objectives resonate with many Malaysians, read the
Sunday Star interview
with Haris Ibrahim, MCLM president, or visit the website.
Super Strict Success Asian Mom and Dad Meme Lols
Posted: 31 Jan 2011 10:39 PM PST
Lololol! Further to my earlier post on Strict Asian Parenting, here's a collection of my favourite submissions at Meme Generator – Tiger Mom and Tumblr – High Expectations Asian Father:
Getting rid of all the 'KELINGs'
Posted: 31 Jan 2011 08:19 PM PST
I think it's time to clean Malaysia of all the Kelings. Find a new name for Tanjung Keling in Melaka and Masjid Kapitan Keling in Penang. Also, get rid of the name 'Kuih Telinga Keling' and a proverb 'Keling Karam'.
Perhaps we can replace it with 'Anthony Muthu', 'kuih John Murugesu', 'Masjid Jimmy Sivanathan' or something similar. I believe the Indians who embraced Christianity will approve it as being a Christian-Indian separates one from being called 'Hindu'. Of course, there is no pariah in the country although the Indians in Greater Indian, the land where their ancestors came is still practicing it.
My suggestion to the government, especially DPM and Education Minister Tan Sri Muhyidin Yassin, let us change every history fact about the Malaysian Indians. Let's erase the undeniable facts that their ancestors were brought to Malaya as rubber-tappers and that some of them were pariahs in Greater India then.
Let's replace the fact to something like 'they came by flights, rich and wealthy, bringing together their tonnes of gold and diamond, setting up ammunition factory to fight the Japanese...', etc
If we are willing to change some true contents of the history novel Interlok, may as well we write a new history about Malaya and Malaysia. For intance, we can start telling the people that it was an Indian who set-up Majlis Amanah Rakyat (Mara) for the Malays, the first Prime Minister was an Indian and the population of the Indians in Malaysia is more than the Malays. Being a majority, they can control the government.
Well done! Umno is on its knees for a little history fact. Read what Aspan Alias wrote about such a humiliation. Titled
Interlok: Akhirnya Umno sujud kepada MIC
, the blogger was disappointed that the Education Ministry and Umno have to change history just to respect the minority Indians.
(To bro Aspan - DPM said that in Tenang to woo Indians to vote for BN laaaa!).
"Apa? Bangsat sangatkah kita orang Melayu ini? Tunduk disana dan sujud disini untuk menagih sokongan dan simpati. Bagaimana Palanivel pula yang menentukan mana-mana yang patut dipinda dalam penulisan seorang sastrawan negara? Bukankah Interlock itu adalah hasil penulisan seorang sasterwan negara. Bagaimana perasaan sastrawan negara itu jika penulisannya dipinda, dialih dan dianjak kerana tekanan politik? Segala apa yang ada untuk orang Melayu boleh diabaikan dan dibuang begitu sahaja.

Elok dibatalkan sahaja pengambilan buku itu sebagai buku sastera untuk sekolah-sekolah daripada diteruskan pengambilannya tetapi sudah hilang 'originality' pemikiran penulisnya. Jika buku itu masih diterima sebagai buku teks sastera ianya mestilah dalam isi kandungannya yang asal."
Former premier Tun Dr Mahathir Mohamad also chided the move. In one of his latest blog postings
SEJARAH
, he said:
"Umpamanya ada dakwaan berkenaan dengan penduduk asal semenanjung ini yang bercanggah dengan kebenaran. Apakah kerana sensitifnya perkara ini maka kita tidak akan sebut berkenaan penduduk asal negeri-negeri Semenanjung, berkenaan orang asing yang datang menduduki semenanjung ini, yang menjadikan bahasa tempatan sebagai bahasa mereka, menerap sebahagian daripada budaya dan pakaian tempatan sebagai budaya dan pakaian mereka. Sekarang tidak ada lagi orang seperti ini kerana di zaman ini perlakuan seperti ini tidak dapat diterima oleh kaum tertentu.
"Dan banyaklah lagi kebenaran sejarah yang boleh dianggap sensitif, sensitif kepada Melayu, Cina, Tamil, Iban, Kadazan dan lain-lain suku kaum. Jika semua yang sensitif kepada kaum-kaum di Malaysia ditapis maka tidak ada pelajaran yang akan diperolehi penuntut."
Seasoned journo-blogger A Kadir Jasin (blog
The Scribe
) wrote:
"Secara peribadi, sebagai penulis, saya lebih rela karya saya dibakar dan dinyahkan daripada persada ilmu dan kecendekiawanan hambar daripada disunting dan dipinda kerana KONONNYA menyentuh dan menyinggung sensitiviti kaum tertentu.

"Kalau karya Sasterawan Negara seperti Abdullah Hussain pun tidak selamat daripada interpretasi tohor dan gunting para penapis makan gaji, maka karya siapa lagi akan selamat?

"Dan kalau kita benar-benar berada dalam 1Malaysia yang majmuk, mengapa hanya bangsa India yang mendapat keistimewaan memegang gunting tapisan dan pena merah untuk "meminda" Interlok?"
There you are. I agree that we have to change some sensitive facts about history. There was never May 13, 1969 incident, Anwar was never sent to jail for sodomy. Was Chin Peng our hero for fighting against the British?
When did we achieve Independence? Please tell me... thank you!
Social Unrest, Networking & the Economy
Posted: 31 Jan 2011 07:07 PM PST
Is social unrest a reflection of the rise of social networking on the internet, or is it a reflection of a more fundamental flaw in society that demands a paradigm change?
Social unrest is nothing more than just a bunch of people who gather in a particular geographical space and time to demonstrate for a common cause. The communication of the mind and intention could be transmitted by way of smoke, paper, buns, or electronic signals. The medium doesn't really matter. What matters is that there are a sufficient number of people who are willing to risk their lives to make their views heard. The risk is worth taking presumably because they have nothing else to lose. Why?
It is very hard to imagine that comfortable working men and women will not got to work but instead take to the street to give vent to their emotions, unless those emotions are very strong and overwhelming their senses. Such a condition arise in human beings, as well as other creatures, I believe, when they are hungry and angry.
The problem with the stomach is very real. For the lucky ones, the stomach needs to be fed three times a day. For the unlucky ones, refill once a day seems like a luxury. When the refill is not forthcoming, anxiety arises. And when there are enough number of people who share the same traumatic experience, they will act. There is nothing for them to lose: they will die soon if they choose to do nothing. They choose to act as an act of survival.
In traditional society, the distribution of food is by way of rationing. I have more and you have less, because I have political power - that power being obtained by how many men and women one can employ to do one's bidding (pursuing one's agenda) by the degree of access to food resources.
In modern times, this power to access food resources is obtained by way of money or wealth. This access is usually thought by good people to be obtained through hard work by means of diligence and wit. Unscrupulous people can obtain access to food and other resources by way of quantitative easing, among others - which is just an economic jargon for the central banks to give cash to governments in returning for a simple IOU called government bonds. That extra cash is then distributed in the form of contracts for jobs for public works - the bigger public projects are, the bigger the leakage to the elite. One sure sign of troubles for the finances of a nation and eventually the economy is the spate of new public projects which are usually undertaken on the pretext of national pride, rather than economic necessity or pure business opportunity. With more public projects, real estate prices increase and while the elite feels justified that their is an increase in asset prices and hence asset value, rentals get pushed up for pay higher returns to property speculators, and retail prices soar. As new public projects are laboured by poor under-represented foreign semi-skilled labourers, the home grown fresh graduates, the semi-skilled and unskilled become left out of the mainstream of economic development. The graduates take to the streets to talk of justice, and the uneducated take to the streets as gangs to loot.
Things can be made worse by natural disasters which suddenly and unexpectedly put a dent in the national budget. This the Chinese have long called the Mandate from Heaven.
The underlying economic disaster is served its final straw when a stone is thrown to cause a ripple across the waters.
Posted: 31 Jan 2011 06:31 PM PST
Proses untuk dapatkan kelulusan dari pelbagai jabatan dan agensi kerajaan persekutuan dan tempatan bagi pembangunan hartanah memang satu kerja pening kepala. Bayangkan satu pembangunan perumahan perlu kelulusan dari sekurang-kurangnya 16 jabatan dan agensi.
Bagi Cina, senang saja ... sogok duit, mudah kelulusan. Peduli haram, halal.
Kisahnya ada orang kita hadapi masaalah banjir di projek pembangunannya. Ianya berlaku setahun dua lepas rumah-rumah itu diserahkan dan sudah duduk pun.
Pasal ada satu YB duduk di tempat yang air naik, maka terpaksalah dia segerakan penyelesaian. Setelah dapat persetujuan mulut dari Dato Bandar, terus di buat satu parit bawah tanah untuk membolehkan air disalirkan dari menjadi bertajung.
Pelan masuk kelmudian dan Dato Bandar dah kasi komitmen mulut akan luluskan. Tak payah tunggu berbulan-bulan tunggu kelulusan dan banjir akan berterusan saja.
Untuk dapatkan kelulusan, kenalah satu pegawai, Haji Rahman dari satu PBT datang untuk lihat. Setiap kali minta appointment, ada saja cerita dia tidak boleh datang. Mesyuaratlah, Pergi kursus. Majlis dengan Menteri, Macam-macam.
Akhirnya setelah tiga bulan Haji Rahman berdalih, Zahari faham ... Haji ini mintak sesuatu baru dia bersedia datang. Pasal dia tak suka urus benda macam gini, dihantar site supervisor si Ah Cheng pergi nego.
"Kau offer dia RM5,000 dulu."
Ah Cheng pergi dan buka mulut sama Haji Rahman pada harga yang seperti diarah boss. Dia pulang dan beritahu boss, "Haji Rahman diam saja. Mesti dia mahu lebihlah boss."
"OK besuk kau jumpa dia lagi. Cuba dia pada RM6,000. Maksimum sampai RM8,000. Takda takpa ... aku lapor benda ini ke SPRM atau Dato Bandar."
Besuk pagi-pagi Ah Cheng pergi lagi ke pejabat Haji Rahman. Dalam pukul 9 dia dah keluar.
Masa Ah Cheng tengah sarapan, Zahari talipon.
"Amacam Ah Cheng? Berapa dia setuju?"
"Dia tak mahu wang la boss."
"Baguslah ... Apa dia mahu sebelum dia sedia datang inspect site?"
"Dia mahu itu perempuan...."
Tak habis Ah Cheng cakap, Zahari dah sanggup biayai.
"OK aku kasi duit, kau bawak Haji itu pergi Phuket. Bila dia boleh datang?"
Ah Cheng menghabiskan kata-kata, "Tak ... Haji Rahman mahu Russian ...."
"Amboi besar selera Haji ni!"
Disini ramai Muslimnya tetapi kurang Islamnya - Disana kurang Muslimnya tetapi banyak Islamnya
Posted: 31 Jan 2011 11:40 PM PST
Nik Aziz, Mahathir dan Lee Kuan Yew (LKY)adalah nama-nama yang terbabit dengan polimik 3 segi. Dr Mahathir sememangnya berseteru politik dengan LKY ini dan Nik Aziz pula adalah seteru politik dengan UMNO yang ditubuhkan oleh Dr Mahathir yang melantik diri beliau sendiri sebagai Presidennya yang pertama yang dikenali sebagai UMNO (baru).
Dalam permainan politik Dr Mahathir, beliau menggunakan isu Melayu dan Islam diSingapura sebagai isu untuk menyatukan orang Melayu Islam untuk terus menyokong kerajaan yang memerintah hari ini. Dr Mahathir sentiasa menjadikan orang Melayu Singapura sebagai contoh dan alat untuk menakutkan orang Melayu diMalaysia supaya jangan menerima parti lain selain dari UMNO dan BN jika Melayu masih mahukan masa depan mereka tidak menerima nasib seperti Melayu Singapura.
Secara tradisinya UMNO terutamanya Dr Mahathir telah menggunakan isu 13 Mei sebagai 'allying factor' untuk menakutkan orang Melayu dan bangsa lain yang kejadian berdarah itu mungkin akan berulang jika rakyat membelakangkan UMNO dan BN dalam pemilihan untuk mencari pihak mana yang patut memerintah negara ini. Tetapi isu 13 Mei ini sudah terlalu usang dan tidak laku lagi, maka Dr Mahathir menggunakan isu yang dikatakan olehnya yang Melayu diMalaysia akan menjadi Melayu Singapura yang kononya di'marginalized' oleh kerajaan Singapura.
Tetapi Melayu Singapura sendiri menyatakan rasa puas hati mereka dengan kehidupan diSingapura. Malahan mereka merasakan mereka adalah lebih baik keadaan mereka dari Melayu diSemenanjung Malaysia ini. Mahathir menyatakan yang orang Melayu diSingapura telah dihimpit dengan dasar kependudukkan negara itu dengan mengambil alih tanah-tanah kepunyaan orang Melayu untuk dibangunkan rumah-rumah kediaman untuk semua rakyat disana.
Dr Mahathir membidas Nik Aziz kerana Nik Aziz berpandangan yang Islam Yang dianuti oleh Melayu Singapura adalah lebih baik dari Islam yang diperjuangkan oleh Nasionalis diMalaysia. Mahathir menuduh Nik Aziz sebagai pemecah orang Melayu kerana dengan sokongan Nik Azizlah orang yang dipecat dari UMNO (Anwar) menjadikan Melayu berpecah 3 dalam siasah negara kita.
Segala yang disebut oleh Dr Mahathir dan Lee Kuan Yew sebenarnya adalah semata-mata 'political statement) yang amat sempit. Semuanya mengambil Islam dalam bentuk 'form' semata-mata. Semuanya ada perbahasan masing-asing jika dibahaskan dalam kontek politik semata-mata.
Blog ini pernah menyebut yang kita boleh lihat banyak Islamnya dinegara barat tetapi Muslimnya kurang. Yang tepenting didalam mana-mana agama sekali pun ialah cara hidup mereka (Addin) bukannya dalam kontek 'form' semata-mata.
Dinegara seperti negara kita ramai yang Muslim tetapi tidak ramai yang Islamnya. Yang terlebih penting ialah menjaga Islam itu jika kita sudah menajdi seorang Muslim atau dilahirkan sebagai Muslim. Apakah dia cara-cara menjaga Islam itu?
Salah satu dari yang banyak cara menjaga Islam itu ialah mengelak dari mengambil dan memakan rasuah. Tetapi inilah sebenarnya selalu dilakukan oleh orang-orang Muslim dinegara kita. Berkokok pemimpin-pemimpin kita bercakap perihal Islam tetapi mulut yang bercakap tentang Islam itulah yang begitu biasa dengan menjamah rasuah.
Ramai diantara media arus perdana dan alternative dipenuhi dengan isu agama yang dimainkan kerana politik. Masing-masing membuka pekong individu-individu yang dibencinya dengan memanggil mereka sebagai anjing, binatang, babi, haram jadah, sial dan berbagai nama lagi yang dilemparkan kepada orang lain kerana perselisihan faham atau pun semata-mata kerana politik berpuak-puak itu. Islam kah ini?
Sampai bilakah kita hanya berjuang untuk meningkatkan 'form' semata-mata tanpa 'content' ini?. Sampai bila kita yang ramai pula membiarkan dan selalu bersubahat dengan perasuah dan menyokong pihak yang melakukan rasuah sebegitu besar? Islamkah kita ini? Adakah sudah pasti kita mendapat syurga jika kita menumpang dosa dengan menyokong pimpinan yang rasuah dan tidak bermoral itu.
Itulah sebabnya dinegara Scandinavia tidak kedapatan rasuah dilakukan dengan sewenang-wenangnya, dan itu adalah tuntutan Islam. Sebenarnya kah negara kita ini sebagai negara Islam jika dinegara ini kedapatan terlalu banyak kes-kes yang menghina Islam seperti membuang bayi yang berlaku saban hari saban minggu? Mayat anak-anak kecil yang baru lahir bergelempangan dimana-mana.
Pembunuhan dlakukan dengan begitu banyak sekali setiap hari dimana-mana. Sumbang mahram sudah menjadi kejadian yang biasa dan tidak dapat dikira lagi. 'Haruan' yang memakan anak-anaknya adalah fenomena biasa.
Kenapa perkara ini sering berlaku dinegara kita sedangkan kita adalah sebuah negara Islam? Percayakah atau tidak yang Islam itu mestilah ada didalam sanubari kita? Islam itu mesti berada didalam darah kita yang mengalir didalam tubuh kita. Apabila Islam itu benar-benar mengalir didalam sanubari kita barulah berkat perjuangan Islam yang disebutkan oleh pemimpin-pemimpin kita yang sedang berkuasa dan sudah bersara.
Apabila sanubari kita dikotori dengan memakan rasuah yang haram, tidak mungkin seseorang pemimpin itu mampu memperjuangkan addin Islam itu tadi kerana segala-galanya adalah bergantung kepada naluri yang bersih untuk membina niat yang suci dalam perjuangan Islam itu tadi. Jika terlalu ramai diantara kita yang memakan rasuah bagaimana darah yang kotor yang mengalir didalam tubuh kita hendak memperjuangkan Islam itu?
Naluri yang kotor tadi tidak akan mampu menghalang seseorang itu dari melakukan perkara-perkara yang haram sepertu rasuah dan sebagainya. Bayangkan jika ramai diantara kita khususnya pemimpin-pemimpin yang memakan hasil rasuah bagaimana nak dikatakan Islam dinegara ini lebih baik dari Singapura dan negara maju yang lain.
Jika kita hendak memperbandingkan negara mana yang lebih baik Islamnya, cuba kita bertanya negara mana yang lebih dan negara mana yang kurang rasuahnya? Negara mana yang ramai melakukan sumbang mahram dan yang mana yang kurang berlakunya perkara-perkara seperi itu? Dimanakah lebih banyak berlaku rompakkan dan yang mana yang kurang berlakunya perompakkan itu?
Saya lebih cenderung untuk meyakini yang Singapura lebih berjaya memperjuangkan kebersihan pentadbirannya tanpa rasuah yang keterlaluan dan itu adalah kejayaan memenuhi tuntutan Islam.Cuba kita lasakkan mulut kita sedikit; diantara Singapura dan Malaysia negara mana yang lebih banyak kegiatan membuang jenin didalam tong-tong sampah dan longkang-longkang atau dimana-mana?
Sesungguhnya baik atau buruknya Islam dilihat dianatara dua negara ini berpaksikan kepada cara dan addin Islam itu. Jika kita adalah seorang Muslim tidak semestinya kita adalah seorang yang Islam. Islam itu berada didalam diri kita sendiri. Jika kita penuh dengan noda dan dosa dan sentiasa melakukan perkara buruk seperti rasuah dan penyaahgunaan kuasa itu kita belum lagi seorang Islam walaupun kita adalah seorang Muslim.
Itulah sebabnya dinegara maju seperti diEropah dan Jepun kita banyak melihat elemen Islam itu walaupun tidak ramai Muslimnya tetapi dinegara kita walaupun ramai Muslimnya tetapi Muslim-Muslim inilah yang memperkosa Islam dengan begitu nyata sekali.
Rami diantara kita hanya memakai baju Islam tetapi didalam baju itu terselindung kebathilan yang tidak terhingga besarnya. Perjuangkanlah Islam itu dengan sebenar-benarnya. Islam bukan setakat selesai dengan formnya sahaja. Perjuangkan Islam itu untuk mencari jalan yang membina addin agama itu dengan sebenarnya.
Pejuang Islam tidak akan tertipu dengan ketakutan untuk berkata benar dan tidak akan bersama-sama menutupi dan melakukan kesalahan yang bertentangan dengan segala tuntutannya. Melindungi rasuah oleh pimpinan kita itu merupakan kerja hina yang 'unislamc' dan elok bagi mereka yang melakukannya itu supaya berhenti berkata-kata tentang Islam. Mari kita perbaikki diri kita dahulu sebelum kita berani mengatakan Islam kita lebih baik dari Islam sianu itu.
Dinegara-negara maju, walaupun bukan negara Islam tetapi banyak nilai dan cara Islam itu terdapat disana. Yang terpenting ialah mereka dapat dan berjaya mengurangkan berlakunya kerja-kerja yang tidak digemari oleh Islam itu.
Untuk meletakkan seseorang itu jauh atau dekat dari Tuhannya adalah kerja Tuhan semata-mata. Hanya DIA yang Maha MengetahuiNya.