---
RM6 billion for 6 boats. Wahhh lannnn...!
Posted: 08 Feb 2011 11:16 AM PST
I agree that our sea surveillance needs to be enhanced. Of course our military must be equipped with state-of-the-art technology. High speed patrol boats are one of these.
However, a whopping RM6 billion for 6 patrol boats is beyond comprehension. I dont know how Mindef or MoF arrived at the figure or whether Boustead Heavy Industry has recommended that price.
But still, RM1 billion for a boat is simply an exaggeration. Even Norway and Sweden, two countries that produce the finest patrol boats on earth do not have such price tags. Unless if we want them (or other makers) to design and build extraordinary boats.
Let's not repeat the same mistakes again and again. Remember the submarine issue? Its fine that the govt has appointed Boustead to do the shopping but are we retaining the same group of people who twisted our arms once?
How old is our navy now? 10, 15 or 20 years? Its more than that, right? So, why talk technology transfer if we still need to continue buying such items? We spent so much money on 'transfer talks' but nothing seemed to happen.
We already have Proton, Perodua and two satellites well-placed in the orbit, and yet we cant afford to build our own patrol boats for our own use!
Blimme... I forgot that we have so much money to spend, including that RM60 million to refurbish the PM's official residence and sending irrelevant people overseas on 'govt official business'.
If Singapore can develop the 'fearless class' patrol vessel, what is the capability of our Lumut and other local dockyards? The Republic's boats are armed with 76mm cannon, Simbad AA and Gabriel SSM missiles and 308mm torpedos. The 300-tonne vessel can easily notch over 20 knots of speed and is more vicious than the ANZAC frigate.
Again, why cant we build our own patrol boats? How big and sophisticated a RM1 billion patrol boat can be?
On top of that, who is getting the commission this time?
BN kangkoh – U Ki,Chai Ki,Liaw Liaw Ki ..!!"
Posted: 08 Feb 2011 09:30 AM PST
OH No!

What have we got ourselves into.??
 A non deserved bashing by pro-BN supporters who acted as if their world just caved in. It was supposed to be a friendly gathering where liquor and good food was served. However when the drinks are consumed and the alcholic levels are way above the recommended limits by JPJ and Police  breathalyzer test the undisputed TRUE words will just come out.
The heading BN KangkoH means BN is in difficulty as Oil,vegetables and subsequently everything connected has risen up. The elderly folks who once voted for BN are now turning their backs against the BN administration not because they hate the BN but they feel that the YBs in the town areas are not fighting for their daily needs. If the medium income are complaining it means that the low income group will certainly vote for the opposition.
Their argument is simple,"The BN YBs drive good cars plus very kilat( polished) with an air of show off and do you honestly think they really care for the rakyat(people).?" One even pointed to a fact that a DAP assemblyman has gone round the houses of common people in his visitation and also join in with a little flutter of black jack. Do you see SUPP YBs do that..??
Its the little things which counts and if Najib says,People first,Performance Now is it being practised at grassroots level? Seriously,BN YBs needs to take a long hard look at the mirror and tell themselves they might just eat humble pie and be knocked out if they do not change their attitude. Their very own assured BN friendly supporters are beginning to take a long hard look at whether they will continue to vote for BN if prices keeps escalating.
Najib knows that but can he really stop the unpleasantness of asking his assemblyman and MPs to tighten their belts and stop the lavish outlooks.Its easier said than done and how many of Najibs man can be seen at constituency coffeeshops ,eateries and local vegetable markets.
Those who are reading this might say Yes we do,but many will shyly say Yes its only during the election periods only? We are not battering anyone but we must really look at why the people are complaining to such an extend now that it really looks bleak for the ruling government.
If the BN government feels confident enough with all the SB ,Jasa,Rela,local agencies and Military intelligence reports and go with the flow just go ahead and call for the elections. See what would happen?
Even a local based UMNO protem supporter said Sarawak will not have it easy and Najib if calling a general election now its "PURE CURTAINS DOWN " for him. The recent byelections wins should not be taken in as the people are with BN.Its just not the indicator and really hard work needs to be done by Najib himself and his team before he calls for GE13.Dont be fooled into a short term excitement.
Everything is going up and BN needs to really have a long hard look at the local consumer goods and products and ensure that the people are blaming the government for all the PRICE HIKES. The businessman are going for profits a plenty at the expense of the government and if the government agencies are justs saying at ground zero level all is well Najib might as well give me a good kiss.
These are hard and cold facts. What happens I ask at polling day the bastion of BN rural areas the natives just woke up and had enough of the paying for high prices to accomodate their daily essentials.They might just give a good spit," Peee No more BN"
It will happen and many are already sending signals to the top leaders but there is still the overzealous representatives who justs dont believe that they will be detroned and thus are keeping it away from the PM Najib. They too have their agendas.
 Reality hurts and if BN justs continue to feel all is well,Pakatan will capitalise and ensure that BN is history. As if we dont know..
BE VERY AFRAID.THIS IS REAL…KANGKOH……
'Sivan Temple not open, site still unstable'
Posted: 08 Feb 2011 03:50 AM PST
Contrary to claims, the Sivan Temple in Bukit Gasing has not been re-opened to the public, as the Petaling Jaya City Council does not deem the site to be safe as yet. Full story : www.malaysiakini.com

Time:

06:43

More in

News & Politics
Pakatan: Time to slash taxes on cars
Posted: 08 Feb 2011 12:10 AM PST
Pakatan Rakyat will propose a "radical solution" to greatly reduce the tax burden imposed on Malaysians under the National Automotive Policy (NAP).PKR deputy president Azmin Ali (right) said the proposal will be tabled during the Pakatan Economic Summit, scheduled to be held next month. Full story here: www.malaysiakini.com

Time:

13:20

More in

News & Politics
BMC residents lose 'brutality' suit against police
Posted: 07 Feb 2011 09:19 PM PST
The Bandar Baru Bangi Sessions Court has dismissed a civil suit against the federal government and the police force, over alleged brutality in dispersing a gathering over issues with the Grand Saga Highway in 2007.Lawyer Lim Lip Eng, representing the three plaintiffs, said the judge Mohammed Mokhzani Mokhtar gave three reasons in dismissing the case. Full story here: www.malaysiakini.com

Time:

05:09

More in

News & Politics
BMC residents lose 'brutality' suit against police!
Posted: 08 Feb 2011 04:52 AM PST
Anwar's Indian bid - too little too late
Posted: 08 Feb 2011 03:36 AM PST
The Malaysian Insider -
Anwar in bid to win back Indian support
.

Nallakaruppan, Jenapala, Gobalakrishnan, etc!

A stupid case of stopping the Indian temple bells from ringing (in PKR), as Anwar had threatened when he was DPM.

But I reckon his survival-driven bid, galvanized by the recent collapse of his Sabah house of cards, may be too little too late. Anwar's dream of Putrajaya is becoming more of a nightmare.

As I had mentioned in my 3-part
The Poison within PKR
, that so long as Anwar Ibrahim blindly supports Azmin Ali to the extent of unfairly sweeping the latter's competitors aside or stacking the odds up for Azmin's supporters, this poisonous policy will eventually destroy his party.

The lamentable Sabah situation for his party is yet another case of this poison. Does anyone really believe Dr Wan Azizah has her heart in settling the Sabah issue, or the ability to do so? She's nothing more than a puppet of either Anwar or Azmin, or both. The poison continues to prevail.

The Anwar-Azmin poison has affected more than just the Indians. Zaid Ibrahim has been the biggie, but soon we may see Jonson Chong, Chegubard and other good people leaving the 'party-for-two' in sheer frustration, as Zaid Ibrahim and Gobalakrishnan, the latter once his biggest supporter, had recently done.

And then Anwar doesn't have to worry about stopping the Indian temple bells from ringing, because there won't be any Indians (including a number of good non-Indians) in PKR anymore.
CNN VIDEO: #USHIKERS GO ON TRIAL Court authorities imposed a blanket ban on observers, including Swiss Ambassador
Posted: 08 Feb 2011 03:11 AM PST
I testify that Shane is a very gifted person. He loves everyone. He is a person who can walk up to anyone and start a conversation with him or her. He likes checking out people's stories and then tries to help them out. He likes seeing people happy. When he was in school if he met someone on the sidewalk carrying groceries he would stop and ask them if they needed help.
Al Bauer
TEHRAN, Iran — Two Americans accused of spying appeared in a closed-door Iranian court session Sunday to begin trial after an 18-month detention that has brought impassioned family appeals, a stunning bail deal to free their companion and backdoor diplomatic outreach by Washington through an Arab ally in the Gulf.
All three – two in person and one in absentia – entered not guilty pleas during the five-hour hearing, said their lawyer, Masoud Shafiei. He added that he was barred by Iranian law from giving any further details of the proceedings. But he noted that the judge decided for at least one more session in Tehran Revolutionary Court, which deals with state security cases including some of the high-profile opposition figures arrested in the violent aftermath of Iran's disputed election in 2009.
He described the jailed Americans – Shane Bauer and Josh Fattal – as appearing in good health and said they sat next to him during the trial session.
"I hoped the case would have ended today," Shafiei told The Associated Press. "I now hope they fix the next session for the near future."
Samantha Topping, a spokeswoman for Bauer's and Fattal's families in the U.S., said Sunday afternoon that they had no comment on the trial.
The case highlights the power of Iran's judiciary, which is controlled directly by the nation's ruling clerics and has rejected apparent appeals by 
President
Mahmoud Ahmadinejad to show some leniency.
But Ahmadinejad has also tried to draw attention to Iranians in U.S. jails, raising the possibility the detainees have been viewed as potential bargaining chips with Washington at a time of high-stakes showdowns over Iran's nuclear program.
Court authorities imposed a blanket ban on observers, including Swiss Ambassador Livia Leu Agosti, who represents U.S. interests in Iran in the absence of direct diplomatic relations.
The third American, Bauer's fiancee, Sarah Shourd, was released in September on $500,000 bail arranged through the Gulf nation of Oman, which maintains close ties to the West and Iran. She was ordered back to Tehran for the trial by Iranian officials and the bail will likely be forfeited because of her absence.
The Americans were detained in July 2009 along the Iraqi border. They claim they were hiking in Iraq's Kurdistan region and that if they crossed into Iran it was inadvertent.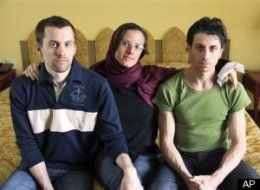 Iran, however, pressed forward with spy charges that could bring a maximum sentence of 10 years in prison if convicted.
Shourd and Bauer had been living together in Damascus, Syria, where Bauer was working as a freelance journalist and Shourd as an English teacher. Fattal, an environmental activist, went to visit them in July 2009 shortly before their trip to northern Iraq.
The families of the detainees have made high-profile appeals for their release, including during a visit by the three mothers to Tehran in May. The trip, however, was carefully orchestrated by Iranian authorities and included a meeting between the mothers and relatives of five Iranians held for more than two years by the U.S. military in Iraq.
Just days after her release, Shourd met Ahmadinejad while he was in New York to attend the U.N. General Assembly and asked for his intervention to free Bauer and Fattal.
In an interview with The Associated Press at the time, Ahmadinejad noted that while the Americans had broken the law by crossing into Iran, he would ask the judiciary to expedite the process and to "look at the case with maximum leniency."
Yet Ahmadinejad also has used the case to draw attention to Iranians held in the United States.
In particular, he drew a link to the trial in the U.S. of Amir Hossein Ardebili, an Iranian who was sentenced to five years in prison last year after pleading guilty to plotting to ship sensitive U.S. military technology to Iran.
According to court papers, Ardebili worked as a procurement agent for the Iranian government and acquired thousands of components, including military aircraft parts, night vision devices, communications equipment and Kevlar body armor. U.S. authorities targeted him in 2004 after he contacted an undercover storefront set up in Philadelphia to investigate illegal arms trafficking.
The current case in Tehran recalls that of American-Iranian journalist Roxanna Saberi, who was arrested in Iran in January 2009 and convicted of espionage and sentenced to eight years in prison. She was freed on appeal in May 2009.
A 
political
analyst at the independent Mardomsalari newspaper in Tehran, Hamid Reza Shokouhi, said the secretive nature of the court proceedings is "not necessarily a negative point" for the jailed Americans. He said that past experiences, such as Saberi's case, showed that the judiciary can eventually show a "positive attitude."
Today Josh and Shane's trial in Iran began in a court closed to the public. For the last week family, friends, and colleagues have been testifying to Shane and Josh's humanitarian deeds and good records at 
www.blog.freethehikers.org
. Here are some excerpts from those posts.
"I testify that my son, Shane is an extraordinary human being. His assets are not of monetary value but of great human value…To those that hold my son, please understand that Shane's work in the world is important to all, as is his example of humanness. Please show compassion and release him." ~ Cindy Hickey, Mother of Shane Bauer
"I can testify that he was a diligent student and that his questions during and after lectures were always directed to the injustices perpetrated through the global economy, both on American workers and on disenfranchised people abroad." ~ Richard B. Norgaard, Professor of Energy and Resources, University of California, Berkeley
"I can only testify to the wrenching irony that Shane of all people, & Josh just as much, the most free & most just people I have ever met in my life, have so long been kept unfree & prevented from living out their lives, as they always have, for love & for justice" ~ Shon Meckfessel, Friend of Shane Bauer
"I can say without hesitation that my son, Josh Fattal, is a wonderful person innocent of any crime… I have only one wish. It is that Josh is freed immediately so that he can share his great gifts with the whole world." ~ Laura Fattal, Mother of Josh Fattal
"Shane's photographic work eloquently testifies to his commitment to seek out injustices & speak out against them" ~ David Brazil, Friend of Shane Bauer
"Given the opportunity to testify for Josh, I would speak to the inspiring individual I witnessed him grow into over the last ten years." ~ Jennifer Heinlein, Friend of Josh Fattal
"Much of who we are today is because of the positive influence that our older brother, Shane, has had in our lives. Because of Shane, we believe in the innate kindness of everyone; he is the type of person that can point out wonderful things about his biggest critics." ~ Nicole Lindstrom and Shannon Bauer, Sisters of Shane Bauer
"In the time that I have had the privilege of having Josh Fattal as a friend, he has provided me with the daily example that life is about constantly trying to become your best self. It is an honor to testify on the character of this good man. Josh Fattal, I will always stand beside you as my tallest and best self." ~ Molly Nakahara, Friend of Josh Fattal
"One needs only look at what Shane has done in his short career as a photographer & story teller to know he is genuinely a humanist & world citizen" ~ Ken Light, Director Center for Photography, UC Berkeley
"The fruits of Josh's labor and his love for the Willamette Valley are powerful testimony to his uniquely amazing character. His spirit is here and hopefully he will be too, very soon." ~ Alex Fattal, Brother of Josh Fattal
"IHP knows Josh well and supports him fully as a bright, thoughtful, caring individual of integrity." ~ Joan Tiffany, President and Senior Director, International Honors Program
"For four months, in five countries, I witnessed Josh's every kind word and peaceful action. For more than eighteen months I have witnessed the outpouring of kind words and peaceful actions for Josh from people all over the world who know and love him." ~ Farah N. Mawani, Colleague and Friend of Josh Fattal
"I testify that Shane is a very gifted person. I think he has a lot of love left for a lot of people; I would dearly love to see him come home." ~ Al Bauer, Father of Shane Bauer
"Mr. Bauer is a highly talented photo-journalist dedicated to helping Americans gain a clearer picture of the lives and perspectives of ordinary Arabs throughout the region. It is my fervent hope that the government of Iran will release him and his friend Josh Fattal and allow them to return to the United States." ~ Sandy Close, Executive Director, New American Media
"We testify that Josh Fattal is an extraordinary teacher, activist and, above all, friend… He has been in prison 554 days too long. We need more people like Josh, who have a keen ability to bring people together despite cultural and geographic differences… It is time for Josh to be released so he can continue on his journey and better the lives of those around him." ~ Yogeeta Manglani and Samantha Feld, IHP Health and Community Alumni 2009
"His every gesture and word testifies for a greater humanity, for both a return to and a leap into decency and generosity." ~ Tegra Fisk, close friend of Josh Fattal
"[Josh] participated in many different elements of our organization, from curriculum development to teaching, trail building to consensus building, and I can testify that his work and who he is provides inspiration for every Aprovecho student, volunteer, and community member. " ~ Tao Orion, Co-Director, Aprovecho
"I want to beseech Iran's religious and political leaders to set Shane and Josh free so that they can help make a difference. Give them a chance to do the good work in the world that they were destined to do." ~ Sarah Shourd, freed on September 14.
This posting includes an audio/video/photo media file: Download Now
Posted: 08 Feb 2011 03:51 AM PST
In Malaysiakini's
Ex-US envoy launches broadside at M'sia's racism
we read of former US Ambassador to Malaysia, John Malott, shooting down Najib's 1Malaysia as a policy reeking with hypocrisy, when the PM failed to unreservedly repudiate the many racist-bigoted incidents/utterances conducted or perpetuated by his UMNO colleagues, media mouths or staff.

But the one which most shamed me, yes me!, was the instruction that no crucifix be displayed at the residence of the Catholic archbishop of Kuala Lumpur when Najib visited the cleric during a Christmas Day open house.

The person who issued that instruction was a top Najib aide, Hardev Kaur, though she claimed that she 'had made it clear that it was a request and not an instruction'.

But for f* sake, no crucifix in a Catholic archbishop's house? Where did she f* come from?

John Malott sneered at her excuse, questioning the ridiculous notion that any Malaysian would or could say no to a request from the prime minister's office.

Though I was ashamed by our 'country woman' for her totally needless & moronic 'extra mile', way way way beyond the 'call of duty', in reality I wasn't surprised. It's the non-Malay aides of Malay ministers who would be more likely to try to do such stupid things to either please or 'protect' the boss.

She reminds me of a certain DNA Denier who always write "Kita Melayu ...". when the more appropriate (& far more dignified) declaration for him should have been 'Kita orang Muslim ...'.

Just bloody make the hair on my neck stand up, but alas, these 'nons' just love to go that 'extra mile'.
Ex-US Diplomat Warns Malaysia Against Resisting Reforms - By Adib Zalkapli.
Posted: 08 Feb 2011 02:33 AM PST
Former US ambassador to Malaysia John Malott warned the Najib administration today against delaying its reform plans.
Malott added that Malaysia also risked further losing its competitiveness over the actions of the ruling party in stoking racial sentiment.
"But stalling reform will mean a further loss in competitiveness and slower growth. It also means that the cronyism and no-bid contracts that favour the well-connected will continue," said Malott in an article published by the Wall Street Journal today.
"All this sends a discouraging signal to many young Malaysians that no matter how hard they study or work, they will have a hard time getting ahead," he said.
Malott said that the Prime Minister Datuk Seri Najib Razak has been forced to give in to pressure by Perkasa who has spoken out against the government's economic reforms plans for fear that they would threaten the special position of the Malays.
"Although Mr. Najib held out the hope of change a year ago with his New Economic Model, which promised an 'inclusive' affirmative action policy that would be, in Mr. Najib's words, 'market friendly, merit-based, transparent and needs-based,' he has failed to follow through," said Malott.
"This is because of opposition from right-wing militant Malay groups such as Perkasa, which believe that a move towards meritocracy and transparency threatens what they call Malay rights," he added.
Malott said the political parties in the ruling coalition tasked with representing the non-Malays have been unable to perform their duties and have contributed to the migration of 500,000 members of minority groups between 2007 and 2009.
"The Chinese and Indian political parties in the ruling coalition are supposed to protect the interests of their communities, but over the past few years, they have been neutered," he said.
"They stand largely silent in the face of the growing racial insults hurled by their Malay political partners," said Malott.
The former diplomat who served in Kuala Lumpur from 1995 to 1998 said while he believed that Najib may not share his party's racial rhetoric, he has been forced to accept it to maintain the support of the Malay electorate.
"It's politically convenient at a time when his party faces its most serious opposition challenge in recent memory – and especially when the opposition is challenging the government on ethnic policy and its economic consequences," said Malott.
"Malaysia's government might find it politically expedient to stir the racial and religious pot, but its opportunism comes with an economic price tag. Its citizens will continue to vote with their feet and take their money and talents with them. And foreign investors, concerned about racial instability and the absence of meaningful economic reform, will continue to look elsewhere to do business," he added.
Courtesy of The Malaysian Insider

Opposition Leader Datuk Seri Anwar Ibrahim remorsefully feel that we had indirectly contributed to Seetha and Shumaila Kanwal's suicide. rest in peace after the marginalised, discriminative life
Posted: 08 Feb 2011 02:10 AM PST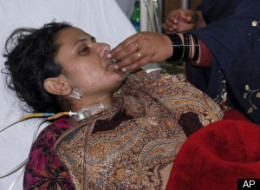 Anwar wants Indian leaders to end their squabbles and work as a team. c
Opposition Leader Datuk Seri Anwar Ibrahim last week met PKR's Indian leaders, leaders of Indian NGOs and individuals sympathetic to Pakatan Rakyat (PR) in a bid to reignite the Indian community and get them to support PR once again.
About 60 people attended the two-hour, closed-door meeting at the PKR headquarters last week.
"We talked about how to win back Indian voter support that has drifted back to Barisan Nasional," said one Indian PKR leader who attended the meeting.
"Anwar rallied the Indian leaders to end their squabbles and work as a team," he said.
Two decisions were taken during the open, candid and wide-ranging discussion.
One, Anwar has tasked newly-appointed PKR vice-president N. Surendran to form a three-man committee to handle Indian grouses. Major issues that can't be resolved will be brought before Anwar for an immediate resolution.
One example Anwar cited, PKR insiders said, was the public holiday for Thaipusam in Kedah which the Pakatan had promised but has failed to deliver.
"Anwar wants to know what is holding it up," the insiders said.
The second decision was to open talks with lawyer and Hindraf founder P. Uthayakumar and if possible accommodate him and his HRP group in return for his help in getting the support of the Indian community.
Anwar silenced opposition to Uthayakumar that was raised by several  PKR leaders and NGO leaders, saying "politics is all about accommodating each other."
Sources said Anwar informed the meeting that he would take up the "Uthayakumar matter" with Pakatan leaders like PAS president Datuk Seri Hadi Awang and DAP adviser Lim Kit Siang.
The meeting discussed the reasons why Indian voters were leaning towards BN after voting overwhelmingly for Pakatan Rakyat in the 2008 general election.
"Anwar was open and listen carefully to everyone. The discussion was heated at times because everyone was blaming each other for the erosion of Indian support," said one NGO leader who attended the meeting.
Anwar blamed the massive infighting among Indian leaders for the erosion of Indian community support.
"I really don't understand why there is so much infighting among yourselves," Anwar alleged said, pointing to the poor showing among Indian Pakatan leaders in the recent Tenang by-election.
"Don't fight in Merlimau," Anwar told them, referring to the upcoming by-election in Malacca.
"Go down now (to Merlimau) and please work together. Don't go to the media with your grouses," a visibly upset Anwar told the meeting.
Anwar also picked out several key Indian PKR leaders at the meeting and urged them to close ranks and not continue the infighting. "If you are unhappy leave the party," Anwar pointedly said.
The meeting concluded that the return of Indian voter support was crucial for Pakatan if it was to not just win more seats but retain what it won in 2008.
"I am happy Anwar is willing to listen and put the PKR house in order, at least in the PKR," said an Indian NGO leader. "My only fear is that the new thinking in PKR might be too late in the day."
While most of the leaders present, who included all the elected state and Parliament representatives, were not in favour of approaching Uthayakumar, a small group was however vocal in wanting to rope him into the Pakatan Rakyat coalition.
They felt that it was he and Hindraf that gave the Pakatan the big lift in 2008 and without him the Pakatan could not perform as well as it did in 2008.
"Let's admit it, it was Uthaya who gave Pakatan the big win in 2008. Without his involvement Indian voters are unlikely to back the Pakatan in a big way again," said T. Balakrishnan, a Pakatan supporter who attended the meeting and is better known as David Bala for his staunch support of the late DAP leader and trade unionist V. David.
"Anwar has an open mind about Uthaya. He has no problems exploring alliances with him and other Indian NGOs," Bala said. "I am happy he (Anwar) is personally attending to Indian issues. It is a recognition that Indian voters matter."
However Hindraf/HRP information chief S. Jayathas told The Malaysian Insider that it was willing to open talks but its platform was already well known.
"We must be taken seriously and treated with respect. Pakatan must also attend to numerous issues of the Indian community like land for temples and Tamil schools," he said.
LAHORE, Pakistan — The wife of a Pakistani man shot and killed by a U.S. official committed suicide by eating rat poison Sunday, explaining before she died that she was driven to act by fears the American would be freed without trial, a doctor said.
The U.S. has demanded Pakistani authorities release the American, saying he shot and killed two armed men in self-defense when they attempted to rob him as he drove his car in the eastern city of Lahore. He was arrested on Jan. 27, and the U.S. has said he has diplomatic immunity and is being illegally detained. The shootings have stoked anti-American sentiment in Pakistan, feelings that could be further inflamed by Shumaila Kanwal's suicide. She died several hours after being rushed to a hospital, said Ali Naqi, the doctor in Faisalabad city who treated her.
"I do not expect any justice from this government," said Kanwal in a statement recorded by the doctor before she died. "That is why I want to kill myself."
Kanwal also spoke to reporters after arriving at the hospital, saying "I want blood for blood."
"The way my husband was shot, his killer should be shot in the same fashion," she said.
The case puts Pakistan's government in a difficult position. The government relies on the U.S. for billions of dollars in aid but is wary of being seen as doing Washington's bidding. The U.S. is widely unpopular in Pakistan, in part because of its undeclared campaign of drone missile strikes along the northwest border with Afghanistan.
The government could face charges of being an American lackey if it hands Raymond Davis over to the United States. But refusing to do so risks harming a relationship with a vital ally.
Pakistani officials have avoided definitive statements on Davis' level of diplomatic clearance and whether he qualifies for immunity.
Federal officials have said the decision on his fate is up to courts in Punjab province, where the shootings occurred. But provincial officials have said the federal government must decide whether Davis has immunity. The two governments are controlled by rival political parties, which has further complicated the case.
Besides the two men who were shot dead, a bystander was also killed when he was struck by an American car rushing to the scene to help Davis. Police have said they want to question the Americans suspected in that death as well.
Relatives of the men who were allegedly shot by Davis have participated in several protests in Lahore, including one Thursday outside the U.S. consulate where demonstrators shouted "Hang the American killer!"
Some commentators have tried to paint the two men as innocent Pakistanis rather than thieves who were attempting to rob Davis. But the U.S. Embassy has said the men had criminal backgrounds and had robbed money and valuables at gunpoint from a Pakistani citizen in the same area minutes before the shootings.
May Seetha rest in peace after the marginalised, discriminative life she had led in Malaysia. I remorsefully feel that I had indirectly contributed to
We must understand that for the last twenty-odd years, the sole purpose of this nation along with its people has been to make money without a uniting factor. The unity part can only happen if we participate, unite and act to uplift those segments of our society that have been neglected for the as opposes to our own needs.
Only we Malaysians in unity can ensure that a Malaysian Indian's life is not so cheap and worthless for the betterment of our own community and for our common cause.
May Seetha rest in peace after the marginalised, discriminative life she had led in Malaysia. I remorsefully feel that I had indirectly contributed to the neglect of this society selfishly for my own needs.
Sita has always intrigued me. She's quite a standalone. She's the one woman who the janta hasn't sort of figured out quite. Through the entire Ramayana story, of which I've read no 'original', all I keep realising is that there's something about Sita. She eludes specific characterisation, lending herself only to interpretations of which there are a zillion. She's probably the only character among all our 'gods' in whom we see what we want to. It's our reaction to, our interpretation of Sita's life that truly sets her value, and our beliefs.
Not certain why, but I've always been miffed at suggestions of her being a doormat, of being helpless, of her not having a say. There's something about the viewpoint that don't seem right. I have my own over-simplistic, interpretations of the major points in the lady's life. I still flounder at the abandonment, though, when she's sent off to the forest although she's pregnant.
For starters, her joining Rama on his punishment posting. It's mostly spoken of as sacrifice. Sita 'gave up' her royal lifestyle to go with hubby. But look at the choice the woman had: she could either go with handsome hubby or stay back with three mothers-in-law and a hen-pecked dad-in-law. Not much choice there, if you ask me. Any girl in her right mind would go with hubby, discomfort be damned. And she finally had cool dude bro-in-law Lakshmana tag along as well who respected her no end. What could be better? You always need an assistant for sundry work. Hubbies don't oblige often, only lip-sync.
Then the Lakshmana-rekha. Ooh, the line that was crossed, which led to her kidnapping by a man besotted. Yet, nothing happened. Ravana was scared of the curse that if he dared molest another woman, his tenner would splinter. Capital punishment, no less: quite a deterrent that if it was what kept Ravana away. But surely he knew that when he was plotting? Kidnapping Sita was a rather elaborate plan. He yanked her all the way to his kingdom and then got cold feet worrying about his heads? I find the argument a tad insufficient.
What I would like to believe, instead, is that Ravana was ultimately kept away from Sita not by any male-drawn limits or codes, but by Sita herself. There was something about Sita. What it was every woman might want to figure out. It was Sita's own drawn 'rekha' that Ravana didn't dare cross. Learned he may have been, great 'love' — for want of a better word — he may have had, but rakshasa he was and he had kidnapped her for a purpose. Which he didn't complete. Why? What kept him away? What was that quality in Sita? To me, men can keep drawing lines crisscrossing women's lives till they do themselves to exhaustion, but when it comes to crunch, women draw their own lines, which no Ravana dare step over.
In fact, Sita kept drawing lines for herself throughout her life. So much and no more. Meghnad Desai makes a damn neat point in a recent book, In Search of Sita by Malashri Lal and Namita Gokhale. In commonsensical reasoning, referring to a footnote in his Gujarati translation of Ramayana, he writes that Rama marries at age 16 and lives 12 years after that in King Dasharatha's palace. At 28, he goes into exile for 14 years to return when he is 42 years. "If this is true, then during the twelve years of marriage …and thirteen years of exile…Rama and Sita have no children and Sita becomes a mother in her late thirties. This implies that she is at least in control of her reproductive cycle, as she manages to delay her child-bearing until her husband is secure on a throne." How cool is that?
Alright, to the agni-pareeksha. Here I go with what cartoonist Nina Paley says: that it was demonstration of a woman's deep grief. Rama had his compulsions, they say, but really, what true-blue independent queen would endure such ridicule? So, Sita snapped, was tired, angry and got a fire crackling in seconds to show she meant business. That kind of wild anger and hurt is completely understandable. Heart-breaking grief that after all that, this. At the same time, you have to spare Rama a thought. He may have snapped too. He was no god at the time, right? He was a human king. So he could surely snap? He probably thought, for this silly woman's silly desire, I've had the most harrowing time on earth. Using 'citizens gossip' to explain his directive is just shooting off the hapless citizens' shoulders. He wanted to hurt her, probably, real bad. And he did. She shot back. It's been known to happen. Zooksh, zoom, that kinda thing.
What line did Sita draw at the abandonment? I've told myself maybe Rama and Sita had a good chat and figured the city's no place for kids, pollution and all, but it don't ring true. It equally doesn't ring true that Rama actually got manipulated into believing Sita had a soft spot for her kidnapper. I don't know if the equivalent of Stockholm syndrome existed in those days. Haven't figured that out. It's not as if they split. They simply separated. And stayed so. That's saying something grand about Sita's freedom alright. And also that single mothers can well manage on their own.
Rama ended up a miserable wreck, and Sita, when wounded again, simply said enough and went back home into the earth. Still figuring that out. Maybe I'm too Bollywood-conditioned into wanting endless happy endings. More when I've cracked it. Meanwhile, for Sita seekers, go find her. And send across some thoughts. Nothing like figuring out what Sita was all about.s a Malaysian Indian's life so cheap and worthless in Malaysia? I believe so. After all, this segment of the society, the current underclass, contributes to practically all the majority negative vices or worsening social ills in the country ie, murder, robbery and white-collar cime.
Now look at the history. When the plantations were one of the pillars of the nation, this was not the case – until probably the late 80s when the 'magnanimous' Dr Mahathir Mohamed came into the picture for the 'benefit' of the Malaysian Indians (I am actually being sarcastic here).
Despite the economic significance of their contributions in the yesteryears, these plantation workers received scanty attention yet they never turned to the negative vices that are prevalent today.
Sure, we talk of development, fine. But then what happened to the hundreds of thousands of Malaysian Indians who were shortchanged in the process and left stranded without the right infrastructure or government planning to address their social development along with the other Malaysians.
The Malaysian Indian, being as much as the son of the soil, needs to survive and the plight of the Indian community, especially the plantation workers in Malaysia, has largely remained unchanged since independence in 1957. At least then, they had their plantation work to ensure their survival no matter how poorly they were paid.
But in today's scenario, with their displacement from the estates and without proper planning and equal opportunities, they resort to negative vices as a matter of survival.
For argument's sake, one would, of course, say why resort to such things. Frankly I don't have any answer to this but we are all not made equal to our five fingers or to our siblings. What is perplexing is that other than passing their two sen comments, nobody wants to neither understand nor comprehend why the Indians have come to this stage within two decades.
A simple example is R Seetha, the latest suicide casualty of this engineered social displacement of the community.
Associated Press writer Asif Shahzad contributed to this report from Islamabad.
EXCLUSIVE:Raja Petra Kamarudin's Friday Night Boozesssy Stand Up Fool-Proof SPINNINGS
Posted: 08 Feb 2011 12:17 AM PST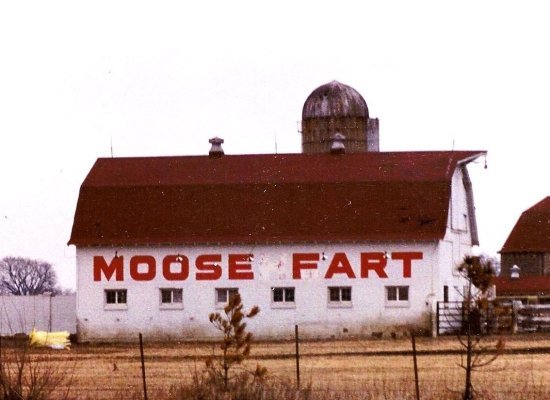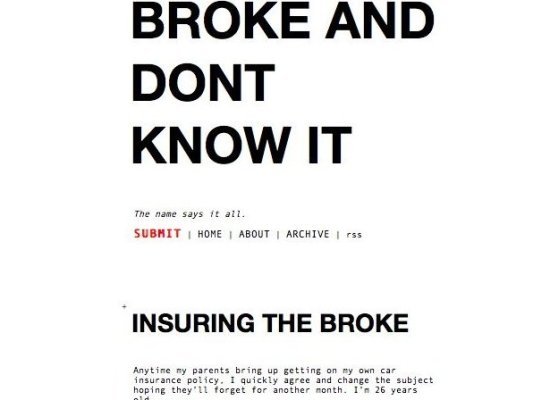 Malaysia and Freemalaysia today are broke running out no brains
Bro
ke And Don't Know It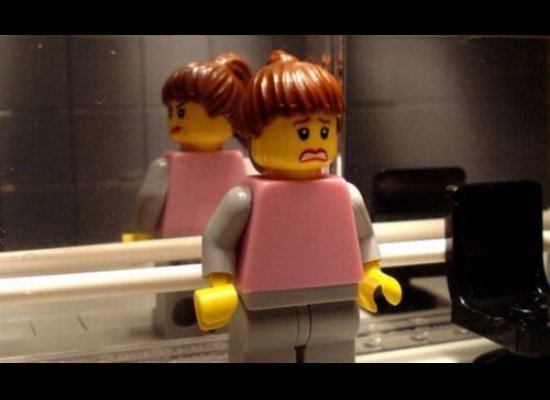 Raja Petra Kamarudin Taught Me How To your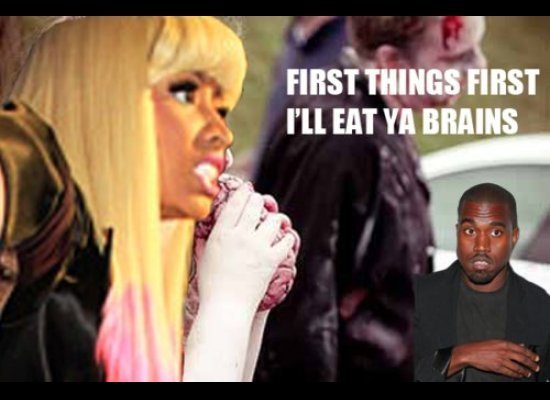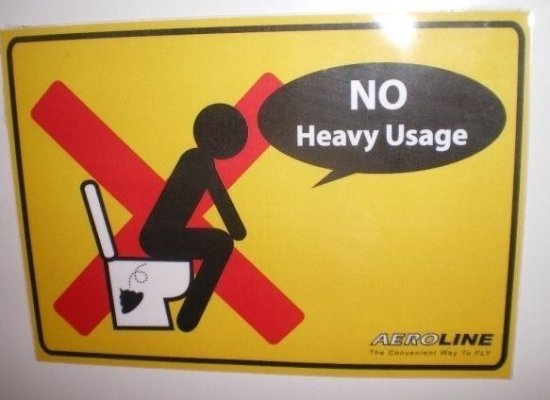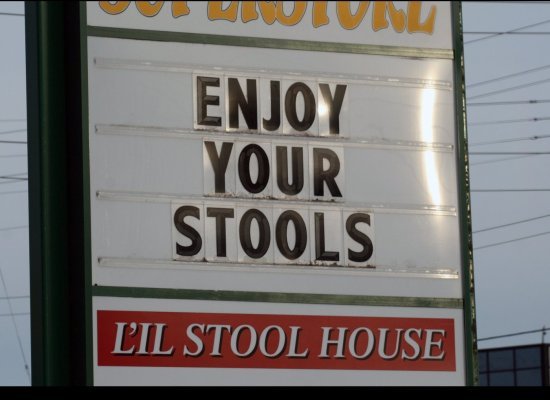 NOW  ENJOY THE STOOL FROM MALAYSIA TODAY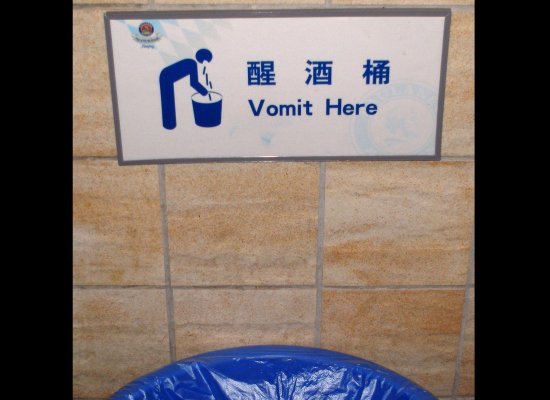 8:36 am: Get woken out of dead sleep by cats begging for breakfast. Nudge partner to get out of bed to do it since they have to get up for work in 20 minutes and you don't. Go back to sleep.
9:43 am: Open eyes, see time on the clock, mutter to self that this natural wakeup stuff might be nice, but it's getting old. Force self out of world's greatest bed. Perform morning toilette with underlying feelings of self-loathing.
9:55 am: Walk downstairs to find dishes piled in the kitchen sink. Tell self you have all damn day to do them.Turn on computer, open first Diet Coke of the day. Look longingly at bong on kitchen counter. Tell yourself you must wait.
9:56 am: Check email. Of the 23 new messages cluttering the inbox, 22 are from stores offering discounts on clothes you can't afford, even with 25% off and free shipping. Delete them without reading. The 23rd message is a reminder from the library, demanding the return of a book you still haven't read yet, written by someone who isn't you.
9:57 am: Change Facebook status to something appropriately entertaining while being self-deprecating, yet not desperate. Enjoy small endorphin rushes when people reply. Know you are pathetic.
9:58 am: Check number of Twitter followers. Mentally calculate difference from last night when you signed off.
9:58::30 am: Check www.whounfollowedme.com and rationalize that you didn't need those people, or they were most likely Justin Bieber fanbots anyway.
9:59 am: Open Tweetdeck. Check mentions. Wonder why you don't have more.
10:00 am: Look longingly at bong. Decide 10 am is too early. Glance at clock. 10:01 am is also too early.
10:02 am – noon: Read news provided by links from Twitter. Re-tweet the links you find meaningful. Try to cleverly come up with your own variation on a Trending Topic. Repeatedly smack self on forehead when you realize yours will never be as clever as the ones sent out by already famous comedians. Consume three more cans of Diet Coke and maybe a piece of toast. Check local websites and Perez Hilton. Begin writing a blog about how reality TV stars suck. Realize you can bring nothing new to the topic. Glance longingly at bong, ignoring the cats' disappointed glare that you aren't feeding them yet. Check email. Nothing. Make appropriately cutting remarks to self about how of course no one's emailing you. Feed the cats to shut them up already.
Noon: Realize you haven't showered. Calculate hours until partner's return from work. Wonder how long you and the cats can stand yourself.
12:01 pm – 12:30 pm: Shower. Blow dry hair because it looks awful when you don't. (Put off makeup application until 10 minutes prior to partner's return, because no one else is going to be seeing you, anyway).
12:30 pm: Return to computer. Check emails, Facebook, and Twitter to see who's doing what and where and with whom. Feel left out. Look over at the bong, now gleaming in the mid-afternoon daylight streaming through the windows. Sigh heavily. Avoid the disappointed looks in the cats' eyes. If they could only shake their heads at you, they would.
1:45 pm: Dodge third phone call of the day from the credit card company. They are under the impression that you don't know you owe them money. Clearly, they are stupid, stupid people.
1:46 pm: Check Craigslist for jobs. Wonder when "Developed leg model" became a 'talent'. Mumble "Yeah, right" at all the no-pay gigs. Loudly curse the lack of employment opportunities in your ridiculously narrow field. Wonder how you can spin your situation into a bestselling memoir.
1:48 pm: Read online article about how memoirs are flooding the market, while few merit any attention whatsoever. Muse aloud that no matter what you want to write, someone somewhere will announce that it's just too late for you. Loser. The cats seem to agree.
1:56 pm: See "10:02 am – noon", minus the toast and blog attempt.
3:56 pm: Turn on TV. Check to see who's on "Oprah".
3:56::05 pm: Shut off TV.
3:56::07 pm: Read other blogs for inspiration. Tell self yours is just as good and that someday someone will read it and want to give you money for your book.
3:57 pm: Laugh derisively at self.
3:59 pm: Check Twitter followers. Wonder how many will unfollow you once they realize how much you Tweet. Block several gross people who send you porn links and wonder why people even bother to do that anymore, it's just so late 90s.
4:00 pm: Update Facebook status to make it seem like you've accomplished something today, when all you've really done is take a shower and fed the cats two of their three meals. You haven't even done the dishes. You so totally suck.
4:20 pm: You know what happens here.
4:22 pm – 5:00pm: Write at least one thing that doesn't make you want to curl up into a fetal position of despair. Exchange witty banter with other funny people on Twitter to keep up Front of Togetherness. Feel slightly better about life thanks to others validating your existence and boosting your withering self-esteem.
5:00 pm – midnightish: Pretend to be involved with whatever TV show is on in front of you while trying not to think how you wasted yet another day. Play with the cats. Keep email and Tweetdeck open so you won't miss anything, even though you know that everyone's workday is over and no one is going to be offering you a paying gig today. Move the bong from the kitchen to the living room. Watch people on TV who have no discernible talents, yet are being paid excruciatingly high salaries. Decide your time is coming, oh yes it is, sure it is. Trudge up the stairs to bed. Trip over cats.
1:14 am: Suddenly wake from a terrifying stress dream of riding an underwater roller coaster. Take deep, cleansing breaths. Know that tomorrow you will start again, and keep trying, trying, trying.
Oh, but good luck falling back to sleep.
The Price of Malaysia's Racism – WSJ
Posted: 07 Feb 2011 11:13 PM PST
This is an article in a renowned paper and written by a former Ambassador to Malaysia:
* The Wall Street Journal
* OPINION ASIA
* FEBRUARY 8, 2011
The Price of Malaysia's Racism
Slower growth and a drain of talented citizens are only the beginning.
By JOHN R. MALOTT
Malaysia's national tourism agency promotes the country as "a bubbling, bustling melting pot of races and religions where Malays, Indians, Chinese and many other ethnic groups live together in peace and harmony." Malaysian Prime Minister Najib Tun Razak echoed this view when he announced his government's theme, One Malaysia. "What makes Malaysia unique," Mr. Najib said, "is the diversity of our peoples. One Malaysia's goal is to preserve and enhance this unity in diversity, which has always been our strength and remains our best hope for the future."
If Mr. Najib is serious about achieving that goal, a long look in the mirror might be in order first. Despite the government's new catchphrase, racial and religious tensions are higher today than when Mr. Najib took office in 2009. Indeed, they are worse than at any time since 1969, when at least 200 people died in racial clashes between the majority Malay and minority Chinese communities. The recent deterioration is due to the troubling fact that the country's leadership is tolerating, and in some cases provoking, ethnic factionalism through words and actions.
For instance, when the Catholic archbishop of Kuala Lumpur invited the prime minister for a Christmas Day open house last December, Hardev Kaur, an aide to Mr. Najib, said Christian crosses would have to be removed. There could be no carols or prayers, so as not to offend the prime minister, who is Muslim. Ms. Kaur later insisted that she "had made it clear that it was a request and not an instruction," as if any Malaysian could say no to a request from the prime minister's office.
Similar examples of insensitivity abound. In September 2009, Minister of Home Affairs Hishammuddin Onn met with protesters who had carried the decapitated head of a cow, a sacred animal in the Hindu religion, to an Indian temple. Mr. Hishammuddin then held a press conference defending their actions. Two months later, Defense Minister Ahmad Zahid Hamidi told Parliament that one reason Malaysia's armed forces are overwhelmingly Malay is that other ethnic groups have a "low spirit of patriotism." Under public pressure, he later apologized.
The leading Malay language newspaper, Utusan Melayu, prints what opposition leader Lim Kit Siang calls a daily staple of falsehoods that stoke racial hatred. Utusan, which is owned by Mr. Najib's political party, has claimed that the opposition would make Malaysia a colony of China and abolish the Malay monarchy. It regularly attacks Chinese Malaysian politicians, and even suggested that one of them, parliamentarian Teresa Kok, should be killed.
This steady erosion of tolerance is more than a political challenge. It's an economic problem as well.
Once one of the developing world's stars, Malaysia's economy has underperformed for the past decade. To meet its much-vaunted goal of becoming a developed nation by 2020, Malaysia needs to grow by 8% per year during this decade. That level of growth will require major private investment from both domestic and foreign sources, upgraded human skills, and significant economic reform. Worsening racial and religious tensions stand in the way.
Almost 500,000 Malaysians left the country between 2007 and 2009, more than doubling the number of Malaysian professionals who live overseas. It appears that most were skilled ethnic Chinese and Indian Malaysians, tired of being treated as second-class citizens in their own country and denied the opportunity to compete on a level playing field, whether in education, business, or government. Many of these emigrants, as well as the many Malaysian students who study overseas and never return (again, most of whom are ethnic Chinese and Indian), have the business, engineering, and scientific skills that Malaysia needs for its future. They also have the cultural and linguistic savvy to enhance Malaysia's economic ties with Asia's two biggest growing markets, China and India.
Of course, one could argue that discrimination isn't new for these Chinese and Indians. Malaysia's affirmative action policies for its Malay majority—which give them preference in everything from stock allocation to housing discounts—have been in place for decades. So what is driving the ethnic minorities away now?
First, these minorities increasingly feel that they have lost a voice in their own government. The Chinese and Indian political parties in the ruling coalition are supposed to protect the interests of their communities, but over the past few years, they have been neutered. They stand largely silent in the face of the growing racial insults hurled by their Malay political partners. Today over 90% of the civil service, police, military, university lecturers, and overseas diplomatic staff are Malay. Even TalentCorp, the government agency created in 2010 that is supposed to encourage overseas Malaysians to return home, is headed by a Malay, with an all-Malay Board of Trustees.
Second, economic reform and adjustments to the government's affirmative action policies are on hold. Although Mr. Najib held out the hope of change a year ago with his New Economic Model, which promised an "inclusive" affirmative action policy that would be, in Mr. Najib's words, "market friendly, merit-based, transparent and needs-based," he has failed to follow through. This is because of opposition from right-wing militant Malay groups such as Perkasa, which believe that a move towards meritocracy and transparency threatens what they call "Malay rights."
But stalling reform will mean a further loss in competitiveness and slower growth. It also means that the cronyism and no-bid contracts that favor the well-connected will continue. All this sends a discouraging signal to many young Malaysians that no matter how hard they study or work, they will have a hard time getting ahead.
Mr. Najib may not actually believe much of the rhetoric emanating from his party and his government's officers, but he tolerates it because he needs to shore up his Malay base. It's politically convenient at a time when his party faces its most serious opposition challenge in recent memory—and especially when the opposition is challenging the government on ethnic policy and its economic consequences. One young opposition leader, parliamentarian Nurul Izzah Anwar, the daughter of former deputy prime minister Anwar Ibrahim, has proposed a national debate on what she called the alternative visions of Malaysia's future—whether it should be a Malay nation or a Malaysian nation. For that, she earned the wrath of Perkasa; the government suggested her remark was "seditious."
Malaysia's government might find it politically expedient to stir the racial and religious pot, but its opportunism comes with an economic price tag. Its citizens will continue to vote with their feet and take their money and talents with them. And foreign investors, concerned about racial instability and the absence of meaningful economic reform, will continue to look elsewhere to do business.
Mr. Malott was the U.S. Ambassador to Malaysia, 1995-1998.
Posted: 07 Feb 2011 09:47 PM PST
I have a refreshing few days in Singapore, spending my New Year with my sister and her family. Visited Universal Studio, where there were so many people that all the attractions had long queues. It was not as big as the one in LA nor as nice as the Disneyland, but I thoroughly enjoyed the 'Shreks 4D' show. By 4 D it means that the chair can rock when the Donkey is running, and when Donkey sneezes , the audience will all feel water splashes on their faces, and when spiders dropped down, we really felt like something was crawling up our legs. Such was the advance of technology and creativeness.
One thing that struck me was the number of mainland Chinese tourists. They were so many of them. It was like the 80s, wherever one travelled, one would meet hordes of Japanese. Only difference is that this time , there were really so many of the mainland Chinese that I as a Malaysian, feel overwhelmed. My sister told me that many Singaporeans have started to write to their papers , complaining of the policies of having too many of these Mainland Chinese there. But this is perhaps the trend that will dominate the future. You want their money, you have to accept them.
After coming home, WE started visiting relatives yesterday. Met one relative (by marriage) who  informed me that his brother, a well known psychologist with a doctorate degree, has decided to throw in the towel, and is going to emigrate to Australia. He has already accepted a job offer in Australia, and will be leaving soon.
I asked the reason why he is leaving since he is doing very well here, and the answer is that he has given up not just the ruling coalition, but the opposition parties as well.
This is perhaps the sentiments of many professionals in their 30s and early 40s. Many of them are now applying to leave this country. They are earning good money here, and what makes them go away is the sense of hopelessness to see any real change in this country.  Unlike just after 308, when many people have become optimistic of change, now the same people are becoming pessimistic, mainly because of the happenings within PKR  as well as the racist rhetoric of some of the BN politicians.  It would perhaps take much longer for any real change to happen , to realise the dream of having a fair and equal society.
Met another relative last night and his son has got PR in Australia, and won't be back in Malaysia. 2 such stories in a day would be a shocker, but now, so many of the people I know have gone overseas, that I am quite numb to this type of news anymore..
The Tenang by election has shown that Malay  votes, especially in the rural areas, where commodity prices are good and they are enjoying good living,  have definitely gone back to the Big Brother.  I see a scenerio where the Big Brother will do better than in 2008 in the next election, but the same cannot be said of component parties. Many will probably become mosquito parties after the next GE,  with the Big Brother winning and these parties losing. Political realities will result in many of their traditional seats being taken away from them after the next GE, just like what  happened to PPP before.
Herd Instinct: Key Emerging Markets and Developed Asia Fund
Posted: 07 Feb 2011 08:33 PM PST
From *Emerging Market Equity Research*

*This weekly charts the equity flows into major Emerging Markets and
Developed Asia, plus net subscriptions into Global and Regional Funds*
During the week to 2 February, there were net outflows from all emerging
market equity funds. The net flows by mandate were:
   – *Total EM equity funds* US$7.0billion redemption. *GEMS equity
funds *US$4.2billion
   redemption.
   – *EMEA equity funds* US$141million redemption.
   – *Asia ex Japan equity funds* US$2.0billion redemption.
   – *BRIC equity funds* US$316million redemption.
   – *US equity funds* US$107million subscription.
   – *US bond market* US$4.4billion subscription.
   – *US money market* US$21.9billion redemption.Text to come.
*Net foreign buying/selling activity:*
*Japan* inflows of US$1.4billion.
*Outflows from all emerging markets except Taiwan, Thailand and Indonesia:*
   – *Taiwan* US$776million inflows
   – *India* US$735million outflows
   – *Brazil* US$621million outflows
   – *Korea* US$567million outflows
   – *South Africa* US$200million outflows
For countries that do not publish official foreign transactions in their
equity markets, we use the monthly data from EPFR Global (they cover 12,000
international, EM and US funds with total net assets greater than US$ 6
trillion). During the month of December, funds were net buyers in Australia,
Hong Kong, Malaysia, Mexico, Chile and Poland. Funds were net sellers in
Singapore, China, Russia and Turkey.
*Consensus Asset Allocation for December 2010*
*Consensus overweight markets*
Indonesia, Mexico, Russia, Brazil, Turkey, Thailand
* *
*Consensus underweight markets*
India, China, South Africa, Malaysia, Korea, Taiwan, Egypt, Poland, Chile,
Hungary, Philippines and Czech
INVITATION TO MAJLIS MESRA PARTI KEADILAN RAKYAT 2011
Posted: 07 Feb 2011 08:10 PM PST
Ada wakil rakyat nak undur diri
Posted: 07 Feb 2011 07:58 PM PST
SALAM! Beberapa ADUN Sarawak menyuarakan mereka tidak mahu dicalonkan untuk pilihanraya negeri yang dijangka berlangsung sebelum pertengahan tahun ini. Nama2 mereka tidak diketahui tetapi spekulasi memang banyak. Rata2, umum berkata mereka adalah antara ADUN yang sudah lama berkhidmat. Kita tidak pula tahu mengapa mereka tidak lagi mahu dicalonkan tetapi tindakan ini adalah satu yang positif. Sebelum bersara, kita juga ingin tahu samada mereka sudah melaksanakan tugas dengan baik. Kita juga tertanya-tanya apakah mereka mahu berundur setelah dinasihat demikian oleh ketua mereka. Bagi Adun yang bertugas dengan baik dan berkesan, mungkin mereka boleh terus dicalonkan. Tetapi jika tidak, berundur lebih baik. Kita mahu lihat siapa lagi di kalangan wakil rakyat seluruh negara yang mahu berundur untuk memberi laluan kepada orang baru.
Mamak berjuang untuk Melayu selama lamanya
Posted: 07 Feb 2011 07:46 PM PST
Oleh

Anak Mami



Cuba kita Tanya Mamak Mahathir. Adakah benar Tanah Melayu itu milikanan bangsa Melayu, semua kaum yang hijrah ke Tanah Melayu ditakrifkan sebagai kaum Pendatang. Kalau macam itu , ayah kepada Mamak Mahathir pun dating dari Kerala, kenapa jadi Melayu dan berjuang untuk Melayu? Malah hamper lupa rumpun diri adalah mamak.

Ciri Ciri Budaya Melayu.
Baik Sumatera, Semenanjung, Selatan Thailand, Kalimantan, Sulawesi, Utara Australia atau gugugan Filipana, semuanya dihuni oleh sekelompok manusia yang:-

1. Budaya hampir sama (makan tanpa bersudu @ menyuap tidak guna copstik), berkain bersarung
2. Rupa bentuk yang sama (kulit perang, pendek, mata hitam etc..etc..)
3. Kepercayaaan yang hampir sama (sejarahnya)
Sekompok manusia ini, berhijrah berlayar dari satu pulau ke pulau lain, berdagang sesama sendiri dan BERPERANG sesama sendiri.

Asal usul Melayu
Dahulu sekali sebutan 'Orang-Melayu','Bangsa-Melayu' sebelumnya tak-pernah ada.Kata 'melayu'
Dalam bahasa-Jawa Melayu bererti 'melarikan-diri'(kabur).Setelah Kerajaan Sriwijaya hancur diserang Kerajaan Majapahit (Jawa),kemudian berdiri Kerajaan-Jambi.Namun kemudian Kerajaan-Jambi dihancurkan oleh Kerajaan Singosari dari Jawa.Setelah itu berdirilah Kerajaan-Palembang yang raja-nya membangun Pulau-Temasik (Singapura) & menjadikannya Bandar-Raya yang makmur selama 5 generasi.

Tetapi kemudian datang serangan dari Majapahit.Lalu Raja-Parameswara & sebahagian-rakyatnya melarikan diri ke Semenanjung-Melaka dimana ia kemudian mendirikan kerajaan barunya. Kerana sering kabur/melarikan-diri kalau diserang kerajaan2-Jawa maka mereka dipanggil 'Orang-Melayu'(orang-pelarian) dan Semenanjung tempat-tinggal mereka pun dinamakan 'Tanah-Melayu'

Kalau lah kedatangan Parameswara dijadikan bukti bahawa beliau terjumpa Tanah Melayu, sememangnya tidak logic, Ada riwayat mengatakan Parameswara bunuh temagi 3 hari selepas beliau diterima masuk ke Singapura. Memang pun peromak dan penyamun yang dikeji dan suka tikam belakang Parameswara adalah orang yang gila kuasa dan sanggup mengkhianati orang yang telah menolong beliau So apa yang patut banggakan , wahai kaum Melayu?

Maka wahai orang2-Melayu, janganlah bersikap angkuh atau tamak terhadap bangsa2 lain, kerana dahulu Nenek-Moyang Kaum Melayu adalah Para Kecundang (Loosers) yang selalu lari (MELAYU) Orang yang sepatutnya yang mendiami semenanjung adalah org asli kerana mereka memang penduduk asal sana.. Mana hak org asli sebenarnya?? siapa yang perampas??

Fakta sejarah pun ditukar oleh kaum mamak, Apakah malunya jadi Melayu yang kecundang, Bahasa pun bahasa pinjaman, budaya pun tak ada haluan, pinjam sini pinjam sana, last sekali melayu nak tukar jadi Bangsa Islam yang paling suci dan paling alim dibumi ini . Wa kah kah kah
Feedjit Live Blog Stats
Posted: 07 Feb 2011 07:06 PM PST
I have been unashamedly enjoying myself writing this blog in the last few months by taking a long detour through my childhood experiences, the transformations I went through while being educated and still being educated by the world in which I find myself in.
As you can see by now, Malaysia is my country and this is my way of fighting for it. Race is not a matter that I can choose, and I have to accept it as it is like all the things in life that I must accept if I am not to become witless. Religion is a personal thing between me and myself and how I come to terms with myself, with the community I am in, with the environment which I have unwittingly helped to destroy and the endless everlasting universe and cosmos that I can only hold in awe in all my little eternity.
I think we have all come away from the old foggy nationalism that arose way back when our fathers were trying to drive off the old colonial power - which was nothing but an institutional structure with the ability to impose a certain set of strictures or law and order as they call it in order to derive a certain end result. It was an order of establishing a global social economic network to drive resource-scarce but value-added rich industrial machinery first in Europe then Japan and now China (it seems). Those so-called imperialistic tentacles do stretched themselves far and wide and they are now collected called globalisation.
Malaysia is nothing but a little stretch of tropical land with fertile soil and some valuable deposits in the ground. The once idyllic community was disturbed when the economic machinery was brought in with people to man them in order to produce an economic output. That little act became a way of life for the people working here. In chasing the colonial investors out, Malaysia had effectively severed its economic ties with its major trading partners, and its economy took a major dent. In looking east, we tied our fate with Japan whose economic miracle pulled up Asia including Malaysia but only for a while before Japan failed under the weight of the American attempt to "rebalance" the exchange rate to correct its poor budgetary management. Asia worked hard to create the American obesity. Having seen the rise of Asia, or rather South East Asia and the city states, China realised that there was also a way out of their economic misery.
Malaysia's economic fortunes are closely tied to these global developments. As the global economy swings, the Malaysian economy must also adjust itself in order to make itself relevant to the latest new world order. We have rested out fortunes on the minerals that we can dig up, the produce of the land we can from planting and harvesting, and we have to some extent ventured into the assembly line business. The rest are just pure services connected with banking, communications, transport and logistics, education, commerce and a host of other services that ordinary people can provide.
In restructuring society, the first attempt was to bring the Malays into the modern economic mainstream which is the world of towns and cities and plantations and factories. It is urban pressurised living which goes according to the clock and not the heavens. There is a disconnect between man and nature, and there is very much a connection between man and man through agreements and contracts and other artificial constructs in order to solve urbanised connected living such as economic risks, healthcare and other urban ills.
But the modern economic mainstream thrives on openness, on communication and trade, the creation of markets, the synthesis of old ideas into new innovations, the stimulation of waves and waves of forward movement in order to keep up with the new developments around the world.
The Old Malaysia responded by imposing strictures, a corset to cater to the chosen few and ignoring the masses. The battle for a piece of the old cake was futile as the cake eventually crumbled out of dryness and lack of care in nurturing its growth. When the economy faltered, new money was injected by oil money while Japanese investments kept some urbanites in fairly well managed state of progressive misery. Once upon a time, firm control was held over the money supply to prevent any unwarranted exuberance, otherwise called speculation. Then suddenly, the new elite in the government took over the treasury. They burst into the stock and property markets. When things didn't go their way, they took over the central bank. They took over the judgment over criminal and commercial and political justice. They took over the monopoly of the economy. They created inflation and this fueled the state of dysfunction that the economy is now suffering, when fiscal stimulus means more jobs for unskilled foreign workers and the local graduates are left with nothing much to do except to contemplate revolution, and causing so-called political tsunamis.
The New Malaysia that we are now in is a honky dory world of escalating property prices and pushing the stock market through monopolies. Nobody has to work that hard. Money flows easy as banks send everybody cash to spend now and pay latter. In this new paradigm, the Old Politics looks decidedly anachronistic. Old Politicians look and sound decidedly dinosaurial.
The New Malaysia does not talk about religion, race or nation. The New Malaysia talks about building an effective and efficient economic structure and institutions that can create flexibility and dynamism in the New Economy. A robust New Economy. The New Malaysia wants New Leadership at all levels to be able to lead, to create New Frontiers for the nation and the world. The New Malaysia is not about Old Money but New Ideas. Forget about the 30% equity. Create New Wealth and you will get your percentage. The New Malaysia requires New Collaborations between all Malaysians, and between Malaysians and Foreigners. The Old Malaysia was about the Old Malaysian Elite collaborating with the Old Foreign Elite to make use of the poor locals to make their money. The New Malaysia must explore the potential in the local economic and social environment to create a New Malaysian Economic Force to fight the rest of the world, armed with electronics and brains. The New Malaysia does not kill and destroy other Malaysians.
In the new paradigm, Malaysia must guard itself against international human trafficking, international money laundering, international crime rings, international terrorism. The much expected beauty of the new world of globalisation has also ushered in a new world of globalised undesirables. The free and rapid movement of people, capital and goods means tighter security run by well-equipped and well-trained personnel. Who says there are no jobs for graduates. The only challenges is to kick out the Old Politicians in the civil service and replace them with fresh technocrats. There is nothing much to lose. The civil service has lost so much of its credibility and intellectual rigour that things cannot really get much worse.
Statement: RM70,422 per meter walkways?
Posted: 07 Feb 2011 06:23 PM PST
PRESS STATEMENT
FOR IMMEDIATE RELEASE
8 February 2011
It is with mixed feelings that I read the Bernama report (7 Feb 2011, Pedestrian Walkways In Kuala Lumpur To Be Ready By Year End) where the Minister for Federal Territories and Urban Wellbeing Datuk Raja Nong Chik Raja Zainal Abidin launched the first phase of the pedestrian walkway project, which links the Kuala Lumpur Convention Centre to Hotel Impiana KLCC.
While as a Federal Territory Pakatan Rakyat MP I am happy that such infrastructure is built for the benefit of KL residents and tourists, I would like to draw close attention to the figure of RM10 million which was reportedly the amount used to construct the 142m air-conditioned pedestrian walkway. This figure translates to an average of RM70,422 per meter, an amount which demands clarification as public monies were undoubtedly used – a Bernama report dated 8 September 2010 disclosed that Petronas contributed RM100mil for the two-phase construction – and therefore must be taken to task.
What are the exact figures for the construction of these walkways? As the elevated pedestrian walkway is air-conditioned, what are the maintenance and operational costs involved and as the unit price of energy increases how will these costs increase over time? As government linked companies and agencies (Petronas, KLCC Holdings Sdn Bhd, DBKL, and Prasarana) were involved, was there an open tender process to ascertain whether there were any lower-priced options available? These are all questions that I hope will be answered dutifully and truthfully by Datuk Raja Nong Chik as the minister in charge, as well as by the mayor of Kuala Lumpur Datuk Seri Ahmad Fuad Ismail.
At a time when Malaysian citizens in general and FT residents in particular are told to "change their lifestyle" as the price of basic goods and petrol increases, I welcome efforts by all parties to develop basic infrastructure for pedestrians in Kuala Lumpur. At the same time, I call upon all related government ministries, agencies, and organizations to lead by example and end such excessive expenditure.
Lastly, this matter presents itself as more the reason to have an elected mayor who is ultimately accountable to the people of Kuala Lumpur.
Nurul Izzah Anwar
Member of Parliament for Lembah Pantai
==========
Additional facts:
- RM100mil contributed by Petronas for both phases, linking KL Convention Centre to Impiana, eventually to Jln Raja Chulan
- Another RM60mil contributed by Syarikat Prasarana Sdn Bhd (SPNB) for 6 other walkways (Pasar Seni LRT-Dayabumi, DBKL main building-Sogo Shopping Complex, KTM Commuter-Bandaraya LRT, Jalan Sultan Ismail-Maju Junction-Medan Tunku Monorail station, Plaza Rakyat- Puduraya terminal bus station and Albukhari Mosque-Hang Tuah LRT station)
Source: The Star
Original Bernama report