---
Posted: 02 Feb 2011 01:49 PM PST
I don't know why my company bothers to pay my salary. I barely do much work anyway ;-)
Instead, I spend most of my time discussing politics via email with my friend, Kenneth.
As a political-activist type, most of my mates think like me and have access to the same sort of information. So it's refreshing to get views from people like Kenneth.
He was relating how the average citizen would react in the current political climate.
He said, "With things getting more expensive at home, do you think people will take the risks and vote in an Opposition team, knowing that BN might starve their constituent from funds? People have seen this happen in the papers, so they'll be wary."
I have heard this before from many people who have been disillusioned about what Pakatan Rakyat can do for them. And these are actually very valid concerns.
The mainstream media goes on overdrive to report about how some eatery owner did not get his license renewed and now bears a grudge against the Penang state government.
But it does not report this:
The 4 PR states of Penang, Selangor, Kedah and Kelantan have beat the other 10 BN states by attracting RM25 billion in investments comprising 53% of Malaysia's total investments of RM47.2 billion in 2010.

For the first time in history, Penang is now the new champion of investments in Malaysia, coming out top in 2010.

Penang replaced the previous 2009 champion Sarawak by recording RM 12.2 billion in 2010 as compared to Sarawak RM3.9 billion. Penang was No. 4 in 2009 with RM 2.1 billion but shot up 5 times to No.1. On the other hand Sarawak went down from No.1 in 2009 with RM 8.5 billion to No. 4 with RM3.9 billion in 2010. Penang's success in drawing in RM12.2 billion is an extraordinary vote of confidence by both foreign and local investors in the PR state government of Penang.

The No.2 state after Penang is another PR state of Selangor with RM 10.6 billion in investments. In fact the 4 PR states of Penang, Selangor, Kedah and Kelantan combined comprise RM 25 billion investments or 53% of the total investments in Malaysia of RM47,177 million in 2010. These 4 PR states alone can beat the remaining 10 states of BN Malaysia combined!

Despite the financial constraints and limitations imposed by BN, PR has shown good governance.

Penang was mentioned in the Auditor-General Report for being the best financially managed state with record surpluses of RM88 million in 2008 and RM77 million in 2009. Penang became the first state government in history to be commended by Transparency International for CAT (Competency, Accountability and Transparency) governance in establishing integrity in leadership.

Penang has wiped out hard-core poverty, the first state to do so in Malaysia. They give their senior citizens RM100 every year and when these seniors die, their beneficiaries get a one-off RM1,000/-. All partially assisted schools - Chinese, Tamil and Sekolah Agama Rakyat are given a fixed sum of at least RM11.3 million every year.

They are working towards wifi state-offered and free of charge.

Penang is going green and leading in green practices such as "No Free Plastic Bag" campaigns and waste treatment through 3R of Reduce, Reuse Recycle. Penang enjoys the cheapest water rates in the country. Penang is also the Silicon Valley of Malaysia and selected as the most livable city in Malaysia on par with Kuala Lumpur.

Pakatan Rakyat has done more in 3 years what Barisan Nasional failed to do in 51 years.

So who says that PR can not govern? They may not have the experience but neither do they have the experience to cheat or be corrupt. PR has proven that a clean government can outperform corrupt governments.
Penang once used to be renowned only for tourism. Today, it is moving beyond that.
Those of you who have friends who doubt Pakatan Rakyat's capability, please forward this and let them read what the mainstream media would never dream of publishing.
PKR not welcome in Ladang Bukit Dato
Posted: 02 Feb 2011 03:25 AM PST
Ladang Bukit Dato in the state constituency of Tenang was an unwelcome place for PKR campaigners campaigning for PAS candidate Normala Sudirman. The PKR campaigners were led by Penang State Assembly person, Sim Tze Tzin.

Time:

02:11

More in

News & Politics
Posted: 02 Feb 2011 02:03 AM PST
Permit: check! Ticket: check! Winter jackets: check! Facebook status is up! She's all packed, and the count down begins. In less than 24 hours, Vanajah Siva will board a plane for Sweden where she will spend the next 5 years pursuing her Ph.D at the Chalmers University of Technology, Gothenburg. Vanajah is the happiest woman on the planet today... her only wish is to be surrounded by close family and friends who are bidding her farewell as she board the plane tonight. But her actual journey began seven years ago when three men and one woman were chosen from 11275 applicants by the Malaysian National Space Agency (ANGKASA) to spent two weeks in Star City, outside Moscow, Russia. They were a part of the Angkasawan spaceflight training program, and Vanajah Siva was the only woman on the team. The project was conceived in 2003 when Russia agreed to send a Malaysian to the International Space Station as part of a billion-dollar purchase of 18 Sukhoi 30-MKM fighter jets. Out of the four candidates, two were shortlisted upon their return from cosmonaut training, and eventually an Orthopaedic Surgeon, Sheikh Muszaphar Shukor was picked as the Malaysian cosmonaut-researcher to crew the Russian Soyuz TMA-11 mission on October 10, 2007. In many interviews, Vanajah has admitted that participating in the programme was the best thing to have happened to her. But despite being on the threshold of the greatest experience of her life, her dream was shattered when she did not make the cut <b>...</b>

Time:

10:39

More in

News & Politics
Ibubapa risau, talipon tak berjawab
Posted: 02 Feb 2011 09:26 AM PST
SALAM!Hari ini saya bergegas ke TUDM Subang meninjau kawan2 wartawan yang buat persiapan terbang dengan C130 ke Kaherah. Mereka dibawa ke sana untuk merakamkan kerja-kerja membawa pulang penuntut kita yang terperangkap dalam kemelur politik Mesir. Tunjuk perasaan mendesak Presiden Hosni Mubarak melumpuhkan Mesir. Setelah mendapat laporan terpeinci dari Setiausaha Politiknya, PM DS Najib Razak mengarahkan supaya segala usaha dibuat untuk membawa kira2 12,000 penuntut kita pulang ke tanahair. Ibu bapa mana yang tidak risau mendengar dan melihat berita mengenai kekecohan di Mesir? Kedutaan kita di Kaherah pula seolah-olah tidak tahu macam mana mahu bertindak. Atau tidak tahu macam mana nak menghantar berita ke tanahair. Apabila nombor yang dihubungi di Kaherah berdering tanpa sesiapa menjawabnya, maka keresahan ibu bapa menjadi lebih kuat. Alhamdulillah, sekarang semua pihak dikerah untuk membantu. Kita semua sedar bahawa Kementerian Luar dibebani amanat dan tanggongjawab yang berat, tetapi wakil kementerian di Kaherah perlu lebih pro-aktif, setidak-tidaknya dalam kerja mengirim maklumat ke KL. Kita diberitahu sistem komunikasi disekat beberapa ketika. Takda talipon satelit ke? Apapun, kerisauan ibu bapa dan sanak saudara kini reda dengan butiran yang dikeluarkan oleh Kementerian Luar di KL dan semua agensi lain. Kita doakan semua usaha ini berjalan lancar dan anak-anak kita selamat diperantauan.
Gambar: menghantar wartawan bertugas ke Kaherah menaikki Emirates Airline dari KLIA pada 1 Feb.
Proof positive that PAS has sold out
Posted: 02 Feb 2011 09:01 AM PST
These are words coming from a PAS MP, it is not made up by the newspaper or manipulated by some self-exiled blogger living in the UK. This is real
This is the real deal.
Even as BN takes small steps to infuse Islam into Malaysian life through all sorts of moves, campaigns, organisations such as Tabung Haji, Pusat Islam, systematic Zakat collection and distribution, Poverty eradication, Felda, etc, PAS apparently has given up hope on the Islamic state.
So where should the Malay/Muslim conscience go for a relief?
They used to be able to tick the moon every few elections or so just to convince themselves that they are supporting a party that wants to turn Malaysia into an Islamic state in the model of the Medina Constitution.
They secretly and quietly hoped that PAS would slowly convince Umno to realise the dream of many Muslims in Malaysia of living in a country that runs on the same principle as laid down by Prophet Muhammad S.A.W. but with this open admission, many sighs of disappointment can be heard across the nation.
I have long suspected that PAS has sold out, I even followed the BN propaganda line that PAS has sold out its principles for power but until now all we had was Karpal Singh warning PAS that they have to step over his dead body to get to an Islamic State in Malaysia
Up till now, all we have is Nik Aziz being friendly with Karpal despite his open hatred and opposition of the establishment of an Islamic State in Malaysia
Up till now, all we have is BN spin but this time there is simply no room for error, the proof is as clear as day and as obvious as a needle prick in the eye.
PAS no longer thinks it is possible for it to form an Islamic State under the current arrangement
With DAP leading the mongrel pack, there is no hope in hell that an Islamic State can germinate and take hold because DAP runs a fiercely Christian campaign that revolves around watering down and eventually reducing Islam to an insignificant part of life
Make no mistake about it, DAP is a Christian party that is first and foremost anti-Islam and all the quran spewing that they do is in the mode of the orientalists, to damage Islam
Karpal Singh has never retracted his 'langkah mayat aku dulu' incantation and he has never been asked by Kit Siang, Guan Eng or anyone to retract the threat
PAS on its own accord has retracted their aim for an Islamic State because they realise that the mongrel coalition they are in will never give them enough say to push through an Islamic State agenda.
The only way they can realise the dream of an Islamic State is by forming a strong alliance that gives them two third majority
The only way to form a two third majority of representatives who want to form an Islamic state is by forming a coalition with another Muslim powerhouse.
The truth is PAS is the real backbone of Pakatan Rakyat and Umno is the backbone of Barisan Nasional, the worst thing that can happen to anyone who is against an Islamic state is if these two parties were to become friends.
Anyoen who wants to see Islam weak in Malaysia has no choice but to continually drive a wedge between PAS and Umno.
But.........
WELCOMING THE YEAR OF THE RABBIT
Posted: 02 Feb 2011 08:41 AM PST
Posted: 02 Feb 2011 08:25 AM PST
Posted: 02 Feb 2011 07:40 AM PST
Pertama sekali, saya dan keluarga ingin mengucapkan Selamat Tahun Baru kepada semua pembaca warga Tiong Hua!
Buat rakyat Malaysia amnya, saya berharap kita semua akan mengambil langkah berjaga-jaga bukan sahaja ketika berada di jalan raya tetapi juga apabila meninggalkan rumah masing-masing, dengan memastikan kesemua tingkap dan pintu terkunci kemas.
Pada masa yang sama, rasanya eloklah kita beringat-ingat kenyataan Bank Negara Malaysia di penghujung tahun lepas: setakat November 2010, hutang isi rumah rakyat Malaysia berjumlah RM577 bilion, yang tertinggi di Asia! Oleh itu, di waktu perayaan sebegini, berjimat lah kita setakat mana yang boleh, sejauh mana yang mampu, demi masa depan kita dan keluarga kita. Pada masa yang sama, jangan lupa mengingatkan pimpinan sedia ada agar mentadbir kewangan negara dengan penuh berhemah! Untuk tahun 2011 sahaja, terbitan Bon kerajaan pusat bernilai RM80 bilion! Ternyata, kita mahukan kepimpinan melalui tauladan terbaik.
Pun begitu, saya berharap semoga Tahun Arnab ini akan memberi peluang yang baru untuk kita memperbaiki diri, mempererat persefahaman di antara kita, dan memperkukuh tali persaudaraan sesama rakyat Malaysia.
Peng you men, Xin nian kuai le!!
Posted: 02 Feb 2011 07:13 AM PST
Gong Xi Fa Cai or Kong Hee Fatt Choy, no matter how one may pronounce it, it means joy and victory.
To all my Chinese friends and Malaysians, I hope the Year of The Rabbit will bring out the best in us.
To
Ah Wei
and his 7-year old daughter Yee Ling (I posted their plight last year, and thanks to a good Samaritan who provided them a shelter and a job for him after reading it), I really miss the 3 years when both of you were in my house, sharing everything except religion. It taught me one good thing - to be human, we must not talk race, religion and color.
HAPPY CHINESE NEW YEAR!

Freedom Of Expression And Communication In Egypt
Posted: 02 Feb 2011 05:58 AM PST
The Egyptians finally had enough after about 35 years.
They told their President to get lost.
He didn't want to resign, however. He enjoyed being in power - kinda like BN, I guess.
I suppose he also liked the corruption, nepotism and cronyism that go along with political and economic power.
So like all despots, he played dirty. He pulled the plug - got rid of the power. Internet and mobile cellular power of the average citizen, that is.
The scale of Egypt's crackdown on the internet and mobile phones amid deadly protests against the rule of President Hosni Mubarak is unprecedented in the history of the web, experts have said.

US President Barack Obama, social networking sites and rights groups around the world all condemned the moves by Egyptian authorities to stop activists using mobile phones and cyber technology to organise rallies.

"It's a first in the history of the internet," Rik Ferguson, an expert for Trend Micro, the world's third biggest computer security firm, said.

Julien Coulon, co-founder of Cedexis, a French internet performance monitoring and traffic management system, added: "In 24 hours we have lost 97 per cent of Egyptian internet traffic".

Despite this, many Egyptians are finding ways to get access, some using international telephone numbers to gain access to dial-up internet.

According to Renesys, a US Internet monitoring company, Egypt's four main internet service providers cut off international access to their customers in a near simultaneous move at 2234 GMT on Thursday.

Around 23 million Egyptians have either regular or occasional access to the internet, according to official figures, more than a quarter of the population.

"In an action unprecedented in internet history, the Egyptian government appears to have ordered service providers to shut down all international connections to the internet," James Cowie of Renesys said in a blog post.
It's good to know what despots can stoop to though. One day we will be prepared for the worst, when BN refuses to admit defeat and all hell breaks loose.
But when that happens, I hope we will have supporters on the other side of the world. For now, it's our turn to spread the word and pressure the service providers by signing this:
STAND WITH THE PEOPLE OF EGYPT
Related:
Egypt, Tunisia, Malaysia: A quick comparison
Keong Hee Huat Chai / Blogging differently in the Year of the Bunny
Posted: 02 Feb 2011 04:27 AM PST
Happy Bunny Year!
Whoops, I mean…
D'oh! I mean…
I hope it's a good and happy time for all.. :)
I wanted to take this quick opportunity to follow up on an earlier post and say that I think blogging in the year ahead will prob be a bit different.
I can't help remembering that the last time I started thinking along these lines, where I was hoping to follow in a little mouse's footsteps and blog a little more diversely, something happened soon thereafter that derailed those plans.
This being a time for luck, I hope such luck will keep me from such fates again :)
But yes, politics is basically a day job now, and there seems to be sadly less place for commentary that needs to be longer than a Tweet (where I seem to do most of my 'writing') but shorter than a column.
So, I hope you don't mind if the blog might take a little bit more of a Tumblr like direction – shorter posts sometimes, much more variety in topics, copy/pasting, that sorta thing.
Apologies if this disappoints anybody, or changes the reading experience in any significant way.
I don't really know how it'll all pan out, but we'll take it as it comes I guess… :)
It's been a topsy turvy year, and as we leave the tiger for the rabbit, there is no let up in the maelstrom of madness.
Well, it's time to spend with family. So as far as rumination goes, I'll just (hopefully not offensively, given the glib beginning of the post – I received this video half way through writing) leave you with this.
Have a good year of the Rabbit everyone, let's do good things for Malaysia and beyond.
Posted: 02 Feb 2011 02:16 AM PST
Bangsa Malaysia & bangsa malaysia
Posted: 02 Feb 2011 01:56 AM PST
Tun Dr Mahathir was the Father of Bangsa Malaysia or 'Bapa Bangsa Malaysia'. We Malaysians like to confer our leaders with 'Father' of this and that. Tunku was 'Bapa Merdeka', Razak was 'Bapa Pembangunan', etc. Maybe Anwar Ibrahim hopes to be a 'Bapa' something too wakakaka.

But alas, when our Bapa Bangsa Malaysia talks about a national identity, where all Malaysians would be able to identify themselves with the country, speak Bahasa and accept the Constitution (presumable Article 153), he actually has many categories of Bangsa Malaysia in mind.

Initially, he wanted to create an inclusive national identity for all Malaysian citizens, full stop.

When the concept of Tun's Bangsa Malaysia was raised some years ago, the Johor MB, Ghani, was furiously against it, insisting that the Malays must continue to be the 'pivotal' race, whatever that word means, though of course we know Ghani's concerns (and those of many others in UMNO) about Malays continuing to hold key positions in the Malaysian political leadership, such as PM, DPM, Finance Minister and various crucial ministries, and the most important part (his crucial concerns), that the gravy train steams jolly fully forward for selected UMNO members.

Well, after all, Dr Mahathir himself admitted that UMNO today is just

a

party of contracts

.

Then last year Dr Mahathir qualified his call for a Bangsa Malaysia. As I recall, he said his concept of Bangsa Malaysia had been premised on the Malays doing well, when he then claimed they hadn't. In other words or rather his words, Malaysia's social-economic situation wasn't ripe yet for the implementation of Bangsa Malaysia. Malays must continue to have special privileges and benefit from the official socio-economic engineering program.

It would seem then that he came to agree with MB Ghani about the latter's pivotal race.

But then, when will Malaysia's socio-economic situation be ripe for the acceptance and emergence of his wonderful Bangsa Malaysia?

No one knows, nor will there ever be an agreement on the achievement of that nirvana-like socio-economic state, because it all depends on the Malay share of the economic cake.

Unfortunately, the fact on Malay economic equity has been yo-yo-ing from a measly 19% to well over 45% and down again, depending on who made the assessments.

It's no point arguing who had been right or who was bullsh*tting, because politics rather than statistics have dictated that Malay share of the economic kueh is still low, and therefore the NEP must continue.

Thus the less-than-happy socio-economic assessment, according to the gospel by Dr Mahathir, requires that the concept of Bangsa Malaysia be postponed further.

But wait, he has now changed his mind. The Malaysian Insider just reported in its

Malaysia is Tanah Melayu, says Dr M

that Dr Mahathir is revisiting that rather smelly ikan kembong called Bangsa Malaysia. Apprently he wants to have his cake and eat it as well.

Wondrously and wonderfully (well, initially) Dr Mahathir asserted that "… non-Malays must accept the concept of "Bangsa Malaysia" (Malaysian nation) to help strengthen national unity. … the communities must place country before race and identify themselves as Malaysians."

Yay! High-5's!

But alas, he then spoiled it when he qualified the above noble aspiration. The Malaysian Insider quoted him as saying that Malaysians (presumably non-Malays) today must accept/admit that the country belongs to the Malays. He reminded us that Malaysia used to be called Tanah Melayu.

Hmmm, I wonder how Sabahans and Sarawakians would say? Besides, I thought Malaysia would belong to Malaysians, all Malaysians [sigh].

He urged non-Malays to accept the culture and language of the dominant community, which I personally believe that's not only okay but already a given. I love wearing my sarong and eating nasi lemak, and certainly look forward to dating some sarong-kebaya-ed nyonyas (or nonas in Indonesian, which defines nyonyas as married women).

Then he launched into that old tired argument that the Malays gave the Chinese and Indians citizenship because they expected the communities to respect Malay sovereignty. Thank goodness he didn't use the 'grateful' word.

But what does he mean by 'Malay sovereignty'?

The rulers? No problem, I sembah their HRH with utmost respect and loyalty.

But I suspect he wants the non-Malays to accept that the rights, privileges and whatever of Malays must take precedence over nons. Something like what is/was practised in Israel, White Zimbabwe and White South Africa? Okay, maybe not as bad, but certainly we can forget about equality.

In other words, there are Bangsa Malaysia and (in lower cases or uncapitalised) bangsa malaysia.

But he said: [the]

Malays will feel less threatened if the country adopts the concept of Bangsa Malaysia. Former Philippine President Corazon Cory Aquino is Chinese but she identified herself as a Filipino. Former Thai Prime Minister Thaksin Shinawatra is Chinese but he speaks the Thai language and lives the Thai culture.



It is different in Malaysia. We still introduce ourselves according to our race. This is why the question of race will continue to haunt us.

I have to admit he's right in the above second paragraph, but alas, Tun didn't probe a bit deeper and ask why so?

Tun, I think the answer for you lies in fact in the above first paragraph, where ethnic Chinese like Corazon Cory Aquino and Thaksin Shinawatra could become the top political leaders of their respective countries.

Could that happen in Malaysia?

As Tun had alluded, there are Bangsa Malaysia and bangsa malaysia [sigh again].

The more cynical political observers have analysed his pitch to the non-Malays, particular the Chinese after the Tenang by-election showed that BN-UMNO, even in its (MCA) heartland have lost Chinese support. They suspected Tun has strategized, in an apparent willingness to accord a common national identity to the nons but one which would be spelt with lower cases - bangsa malaysia.
Posted: 02 Feb 2011 01:04 AM PST
By

Admin



According to the Chinese Zodiac, the Year of 2011 is the Year of the Golden Rabbit, which begins on February 3, 2011 and ends on January 22, 2012. The Rabbit is the fourth sign of the Chinese Zodiac, which consists of 12 animals signs. The Rabbit is a lucky sign. Rabbits are private individuals and a bit introverted. People born in the Year of the Rabbit are reasonably friendly individuals who enjoy the company of a group of good friends. They are good teachers, counselors and communicators, but also need their own space.

According to Chinese tradition, the Rabbit brings a year in which you can catch your breath and calm your nerves. It is a time for negotiation. Don't try to force issues, because if you do you will ultimately fail. To gain the greatest benefits from this time, focus on home, family, security, diplomacy, and your relationships with women and children. Make it a goal to create a safe, peaceful lifestyle, so you will be able to calmly deal with any problem that may arise.

The Scribe and The MarGeeMar Blog Team wishes everyone

GONG XI FA CAI 新年快乐


Malaysians, just like the Tunisians must reflect on this proverb

除旧布新

when we celebrate the New Year.
Feedjit Live Blog Stats
Posted: 02 Feb 2011 12:00 AM PST
Happy Lunar New Year 2011
Courtesy of pix from here
Wishing you and family
Prosperity, Wisdom, Good Luck & Good Health
in the Year of The Rabbit
Tagged:
lunar new year
Spammed by Malaysian Prime Minister
Posted: 01 Feb 2011 11:02 PM PST
"Salam 1Malaysia. Selamat tahun baru cina kepada semua rakyat terutama kepada kaum cina. Ikhlas Dari Najib Razak Dan keluarga. Najib@1malaysia.com.my "

Yes! Got sms from 'old friend' Najib. How did the Prime Minister of Malaysia got my phone number?

Called Maxis to their customer service (123) and they say that it's an external provider who generated phone number on random. I was assured that no such thing would come from Maxis and they would block that number.
Then, their customer service called back that 62002 is unregistered and they cannot detect in their system. So, how does government got hold of my phone number and how do they access Maxis network? I am totally unhappy that a third party provider is able to access the network and are able to obtain my phone number. The person said that he will investigate and call back.
I then got a sms to give feedback on their customer service. Noticed that the number is 20002. The spam came from 62002 and the customer service is from 20002. Hemm....
From their explanation, they seemed unconcerned. By now, I have got information that the same message is spammed by the other 2 Malaysian Telco provider - Digi and Celcom. And later in the day, even Citibank in Malaysia got into the act of misusing access to customer data to send unsolicited, unnecessary sms to its user.
Does Maxis, Celcom , Digi and Citibank protect the privacy of their customers?

Does Maxis, Celcom , Digi and Citibank have the concern of their customers at heart?

At least DIGI customer service is upfront that the government of Najib Razak through MCMC forced them to broadcast this. FORCED! What is a regulator like MCMC forcing telecommunication companies to propagate ?


A webchat between my friend and Digi customer service with a transparent description of what it is .. a forced spam.
Malaysia is becoming more like Tunisia and Egypt by the systemic abuse of power by the government. And the businesses are just too happy to make the government happy by forsaking the rights of their customers.

Maxis , utterly disappointed by your lies and pretence. No apologies so far even when I said that i want explanation from higher management. I am keen to review my 12 year relationship with you Mr Maxis because you have betrayed the trust.
MAXIS lied!
Posted: 01 Feb 2011 09:17 PM PST
Alhamdulillah, saya diberi peluang melawat Adik Fathin menghadapi penyakit Barah Otak di rumah kediamannya di Blok E Pantai Permai. Kami dengan berbesar hati juga berpeluang menyerahkan kerusi roda. Kerana menghidapi kanser ini, adik Fathin telah kehilangan daya penglihatannya sejak 2 tahun yang lalu. Apa yang paling mengagumkan adik Fathin menyatakan cita-citanya untuk menjadi seorang pensyarah

Mari kita mendoakan semoga Adik Fathin tabah melalui ujian ini, dan mencapai cita-citanya, inshaAllah.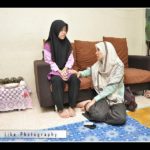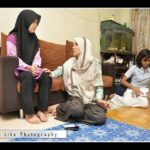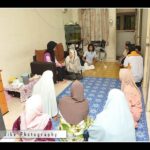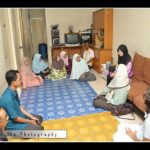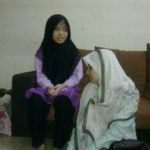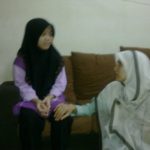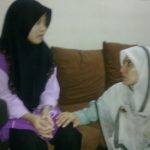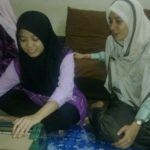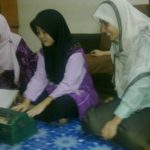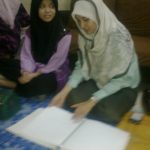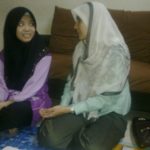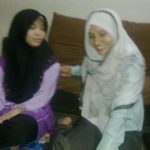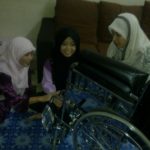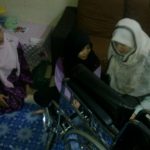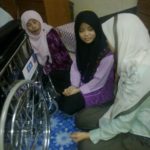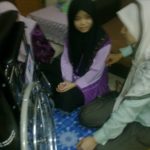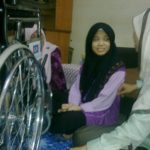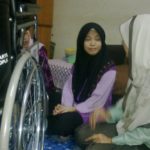 Nurul Izzah Anwar
Kredit Gambar:
Klik Like Photography &
Mohd Ridzuan Bin Othman
Perbandingan Penjualan Arak di Selangor:UMNO vs Pakatan Rakyat
Posted: 01 Feb 2011 06:57 PM PST
Di bawah adalah kesah benar yang saya ambil dari Facebook datang dari seorang ahli Facebook bernama Azamin Abidin.
Beliau membuat perbandingan penjualan arak di tempat beliau tinggal, Bangi, sebelum dan selepas Kerajaan Pakatan Rakyat mengambil alih tampuk pemerintahan.
Ketahui saudara sekelian UMNO tidak pernah mahu membasmi arak. Cuma sekarang buat isu besar sebab nak fitnah kerajaan Pakatan Rakyat. Itu aje.
Macamana UMNO nak tutup kilang arak. Kilang Guiness Anchor di Sungai Way tu, bekas Presiden UMNO yang rasmi.
Selamat Membaca.
Azamin Abidin


masa berjanji... segala halangan nak tutuk kilang arak tu tak nampak.. sekarang ni nak tutuk ada benda yg kerajaan selangor tiada kuasa... mungkin bila PR poerintah malaysia baru boleh settle benda ni... tapi ada juga usaha usaha utk atasi...... bukan macam kerajaan selangor dulu... dan pasai apa dulu UMNO tak nak tutup???

sapa kata dulu shah alam dan bangi tak boleh jual arak??? dulu lagi bebas 7-11 jual arak... saya dulu duduk section 8 shah alam... dekat dgn yg kes 7-11 heboh tu.. Penduduk sec 8 dah mintak 7-11 tak jual arak sejak ianya mula dibuka tahun 2003-4 lagi.. aduan kat MBSA, kat ADuN tapi di bo layan... mai PR perintAH BARU ADA TINDAKAN... dan sekarang 7-11 di kawasan org IOslam dah tak boleh jual arak dah... 7-11 dgn sukarela buat after dialog dgn kerajaan selangor sekarang.. jangan berbohong di sini en. pasarmalam... ko ni duduk shah alam ke???
Ground Based Temperature Recording Stations: Stupid Locations For Measuring Global Warming
Posted: 01 Feb 2011 05:53 PM PST
This post is featured as part of Global Warming is Unfactual
These pics from surfacestations.org really struck me with the absurd selective blindness of global warming researchers. It shows the location of ground-based temperature sensors whose recordings are currently used as 'proof' that global temperatures have been rising.
The urban heat island effect is often cited as one reason ground-based temperature readings are higher than atmospheric readings taken by sattelites (see point 4 of my post on that).
Basically, the heat generated by cities full of vehicles, people, steel, glass and concrete cause cities to be much warmer than other areas.
Global warming skeptics contend that most of the 'global warming' detected by ground-based temperature recording stations are located very near (or inside!) cities, thus skewing the data.
Global warming supporters say that the urban heat island effect has been accounted for in the interpreted data. The skeptics counter that the effect has not been adequately accounted for.
The gist of it: Skeptics feel that global temperatures have NOT been rising nearly as much as the alarmists claim. The perceived and much-touted data showing tempeature increase is mostly due to inaccurate data from badly-placed recording stations.
Take a look for yourself at a small selection of sensor locations from the surfacestations.org page and tell me if the stations are badly placed in utterly idiotic (or intentionally biased to get high temperature readings) areas.
Explanation follow pix:
———–
GOOD PLACES TO GET CORRUPTED TEMPERATURE DATA FROM:
Apparently the firefighters use that BBQ can 3 times a week. Wonder if that (or the concrete or steel tower or air-con vents) has ANY effect on the temperature readings?
Close to an air-con vent and VERY close to a steel chain-link fence. Quiz for you: What happens to the temperature sensor when it's a hot day and the house owner switches the air-con on while the fence absorbs and radiates heat from the sunlight?
Out in the middle of bare ground, a few feet away air-conditioning vents, where planes land after running their engiens for hours. Does this location skew the temperature readings AT ALL?
No? Then how about close-up of the same box, showing a non-fluorescent light bulb located inside the temperature reading station shelter itself? After all, everyone knows that light bulbs switched on for hours do NOT get hot enough to burn your hand.
Coyote Blog's post also has the accompanying temperature measurement graph…
Which shows a sudden, inexplicable spike. Just around the time the air-con unit was installed! MUST be coincidence, because global warming is DEFINATELEY PROVARN AND REEL, right?
Just like in this case where:
Temperature graph shows a sudden spike in 2000…
Which just happens to be, pure coincidence, cannot possibly affect the data, the time when the temperature sensor was shifted to a totally inappropriate urban site contaminated with hot asphalt, car radiators, nearby buildings, air conditioning exhaust, etc.
ADOI… Sitting right next to a barrel used to burn trash. Burn = fire = heat = higher temperature recordings, yes no?
Oh look… I don't suppose that being surrounded by hot aphsalt and brick walls – that reflect sunlight and heat at the sensor – would in any way affect the temperature data? But wait! Look what's on the other side…
Why, it's the good old, heat spewing, data distorting air-conditioner exhaust vents. Huge ones at that! If you doubt that these vents can really affect the temperature recordings, just stand in front of one for five minutes and tell me if you change your mind.
Heck, why don't they just set up stations next to active volcanoes or the open wood fires at Kenny Rogers restaurants? Heck, why not set up stations in Heck? That should gatehr some really convincing alarmist data to jolt the masses into acknowledging global warming!
———–
Seriously folks, even I in my thesis – with my lazy disposition, lack of interest and disregard for the proper procedure of sitting on my butt looking at bugs every day – never ran an experiment as uncaringly or ineptly as the researchers monitoring those temperature sensors.
Just listen to what the IPCC says: Urban heat island effects are real but local, and have a negligible influence (less than 0.006°C per decade over land and zero over the oceans) on these values.
So concrete hot enough to fry eggs on, raw steel, hot-air spweing air conditioners and point-blank filament bulbs have a negligible influence on temperature reading values, eh?
If you still aren't convinced that the surroundings affect the data, then take a look at this posting that compares two sites – one pictured above that has rising temperature records, and another one which has FALLING temperature records.
Does any 'scientific' body give a care about the falling temperature graph? About any of this invalidated data? Not the IPCC, that's for sure! Why include information that runs contrary to your pre-formed conclusions? All that will do is foster rational debate, and the IPCC don't want none of that shikes. It might lessen their funding and paycheques! Horrors!
Temperature recording stations – as ineptly planned, shoddily executed and downright falsified as most of the rest of global warming pseudo-science.
See also this post for more ranting against the moron machine.