---
Posted: 18 Feb 2011 04:02 PM PST
Oleh

Anak Mami



Rakyat minat kes Misteri ?

Di ambang globalisasi, kes buang bayi telah meningkat , projek anti valentine dan projek jaga puki kian ketat, kesemua tindakan oleh kerajaan adalah untuk mengawal morality bangsa melayu. Di sebalik projek jaga puki ini diimplementasikan oleh golongan alim, ulamak, mufti…. Semuanya gagal, porak peranda disebabkan melayu semakin muak nak dengar teguran mereka.

Cara macam mana meayu nak kekalkan maruah bangsanya? Dalam kes Liwat Anwar Ibrahim, sering mengajar pemuda melayu main bontut, persetubuhan yang luar biasa, dalam kes Liwat, kalau diteliti ia adalah suatu khursus seks yang terselamat untuk menelakkan kes dianayai, atau mengelakkan disaman naik mahkamah.

Memang pun Anwar Ibrahim terdapat banyak bukti membantah bahawa, kes ini adalah tomahan, kes fitnah hingga kes ingn memerangkap Anwar Ibrahim dan PKR bankrap. Ini lah kisah gila kuasa

Kes Liwat ini mengajar budak Melayu mengeali seks rambang kes liwat ini mengajar pemuda pemuda melayu lakukan anal seks dengan selamat, Kes Liwat ini telah menghala pemuda Melayu memahami dan menikmati keindahan main jubur. Awas, ini lah budaya UMNO meracuni otak fikiran pemuda Melayu menerajui ke perinkat keterbukaan seks.

Tengoklah apa sudah jadi ?? laporan yang dikemukakan :

The defence in the Anwar Ibrahim Sodomy II trial has put forward the possibility of the DNA from up to 10 men, including that of Mohd Saiful Bukhari Azlan, being found from the victim's anus.

Persoalannya

- Siapkah lelaki Y ?? muka macam mana ? tapi apa yang disahkan bukan lelaki Y,mungkin lelaki ABCDEFGH… whahaha Mistery, kalau bukan istery it ubukan nama Malaysia !!

- Menurut Seah, campuran DNA yang ditemui itu mungkin akibat penggunaan atau perkongsian mangkuk tandas yang sama. – solannya Saiful tahan jubur tidak berak 2 hari, kerana nak jaga air mani di usus besarnya, macam mana masuk jamban pula? Konflik. !!

- Kalau anwar yg meliwat kenapa air mani saiful pon ada??? Yang diliwat pun keluar air mani?

- Kalau air mani saiful dan anwar ada, siapa liwat siapa??

- Kalau dua dua meliwat kenapa anwar sorang je yang didakwa??adakah sukasamasuka???

- Kalau sebelum Saiful kata memakai tuala, kenapa ada airmani kat seluar??

- Kalau saiful pakai seluar semasa kejadian, kenapa ada 2 DNA air mani???

- Kalau anwar meliwat saiful kenapa airmani saiful yang ada kat zip seluar saiful??? Ini bukan keretapi punya loh !! wakah kah

- Kalau DNA anwar, kenapa dekat bawah seluar?? Ini mesti kerja orang UFO

kenapa bukan lekat belakang??

- Kalau dekat bawah,macamana posisi semasa diliwat????

Kesemua soalan yang dikemukakan di mahkamah, kesemua jawapan yang dikeluarkan oleh pakar pakar seolah olah jawapan untuk budak tadika. Tetapi malangnya tuan hakim ingin kekalkan kes ini supaya membelanjakan wang rakyat,
Posted: 18 Feb 2011 03:59 PM PST
Oleh

Anak Mami



RCI ini apa dia ? Rojak Campur Icecream?

"It affected fingerprint lines when we dusted (for fingerprints)," said Mazli.

"There were only three or four (characteristics) on the fingerprints. To identify, we need at least eight characteristics on a fingerprint," he added.

The Selangor police forensic expert said, however, that the fingerprints were new as they did not have a layer of dust covering them.

Teoh's body was found on the fifth floor corridor of Plaza Masalam after an overnight interrogation by MACC officers on the 14th floor of the same building.

-----------------------

Inkues pun tak dapat tentukan kematian Teoh Beng Hock. Bukan mati dibunuh, bukan bunuh diri, satu keputusan open verdit lawak satu dunia.

- sekarang nampak pula satemet dar ketua inspektor Mazli Jusoh Che Kob (kiri) berkata beliau hanya dapat menemui tiga hingga empat ciri pada cap jari di bingkai tingkap tingkat 14 Plaza Masalam, tempat Teoh didakwa jatuh menemui ajalnya dua tahun lalu. ..cap jari sudah dipadam sebelum kerja bodoh ini dilakukan oleh ispektor berkenaan. Semua bukti sudah dihapuskan,, macam mana dapat kesan pembunuhan? ingat dak?? lepas kejadian 3 hari TBH mati lemas , polis tidak enarkan orang masuk kedalam pejabat MACC. apa mereka lakukan

- Katanya, berdasarkan itu, beliau memutuskan untuk tidak mengambil cap jari itu atau mengambil gambarnya.

Inilah cara cara polis memadamkan bukti, dia boleh kata semua ikut suka dia, nak ambil tak ambil ... janji kerjanya selamat , ikut arahan orang atas, semua selesai.

Hakim Mahkamah Persekutuan Tan Sri James Foong Cheng Yuen ikut skrip drama wayang kulit, tak kanah Hakim Mahkamah ini tidak mengerti MACC diplaza Masalam sudah digunakan untuk jadi bilik pengajian? Buat apa dia melawat kawasan tersebut? kes ini sudah berlaku 1.5 tahun buki sudah dipadam, tapi dia ayik nak siasat??? ini hakim bole cayakah??

Searang RCI nak Ba'diah bt Yahya seorang Pakar psikologi jadi saksi dalam RCI, apalah gunanya pakar psikologi ini, seolah olah RCI nakkan pakar psikologi ini menyatakan TBH mati unuh diri, ...kita tunggu laporan RCI.

Kambng hitam pun sudah dapat dicari , namanya AZIM , kalau kes ini tidak dapat diselesaikan , maka pihak MACC cari lah kambing hitam AZIM, supaya mengaku dirinya dilakukan pembunuhan, ....

Adakah RCI ini betul betul independent?? nampaknya RCII seupama mengikut skript AG Guni Petai, Guni Petai pula ikut skript UMNO, ini lah cara menghasut kaum Tionghua supaya jangan menyokong PR khasnya DAP. Cara ini lah menakut nakutkan kaum Tionghua, maka mudah lah UMNO mengambil kuasa Selangor.


Posted: 18 Feb 2011 03:57 PM PST
Oleh

Anak Mami



Mahkamah di Iran pada 09.06.2009 kerana "menghina kemuliaan, memperlekeh Al Quran dan tidak menghormati kitab suci umat Islam ini" Zul Nordin memberi komen bahawa Mohsen Namjoo fahaman libera, anti Islam dan sebagainya. Zul telah jatuhkan hukuman mandatory keatas Mohsen Namjoo dengan alasan islam

Iran sebuah negeri islam yang mundur, mahupun negera kolot dan sering menyekat kebebasan masarakatnya, Iran sebuah negeri yang menjalankan mahkamah syariah untuk menghukum keatas sesiapa yang menentang kerajaan, negara kolot ini, golongan mufti lah golongan yang berkuasa, golongan disebalik pentadbiran pihak berkuasa.

Mohsen Namjoo seorang muslim liberal yang membangkitkan rakyat mencintai kebebasan, mencitai demokrasi dan seorang penyair serta penyanyi yang merangsangkan semangat perjuangan, kini beliau bermastaudin di Vienna Austria, Kalau kita fakir dengan elok, pihak mahkamah Iran menjatuhkan hukuman 5 tahun keatas penyanyi ini, adakah logic bahawa beliau tidak sandar di Mahkamah? Beliau tidak hadiri bicara dimahkamah dan cara mana mahkamah dapat jatuhkan hukuman keatasnya, Ini membuktikan system mahkamah Islam di Iran tidak memberikan keadilan langsung.

``Namjoo, who practices a subtle form of protest music, was charged with "disrespecting religious sanctities", "a contemptuous performance of Quranic verses", and "insulting Muslim holy book".

- He had presented "an insulting, sneering performance of Quranic verses with musical instruments, ''

Kenapa Zul Nordin dan Rais Yatim mengesahkan konsert Mohsen Namjoo yang dijadualkan Jumaat ini, diharamkan kerana tidak bersesuaian dengan agama, budaya dan kemasyarakatan pelbagai kaum. Kenapa keadaan ini berlaku ?

Jawapan:

1) Mazhab Sunnah Wal Rasuah menentang Mazhab Syiah di Malaysia mazhab Syiah adalah mazhab haram. Salah satu sebab konsert dibatalkan.

2) Pihak Umno takut angina pemberontakkan di tanah Arab meniup ke Malaysia, UMNO takut melayu akan bangkit menentang pihak kerajaan.

3) UMNO takut penyebaran ideology dan semangat seniman ini membakar hati Melayu supaya bangkit menentang, lagu Mohsen Namjoo dijadikan sumber inspirasi rakyat.

Di Iran, mahupun di Negara Negara Islam, sesiapa yang menentang pihak kerajaan, maka di hukum sebagai pengkhianat Islam, pengkhianat bangsa dan negara, begitu juga di Malaysia, Raja Petra juga menanggung hukuman ini, apa tah lagi di Iran, kebebasan seorang penyanyi, penyair dan ahli seni tidak terlepas dari hukuman ini..

Lagu yang dinyanyikan oleh Mohsen Namjoo sudah jadi sumber inspirasi pihak pembangkang, malah parti pembangkang menggunakan lagunya sebagai tema untuk membangkitkan rakyat iran menentang kerajaan, antara lagunya :

Hamrah Sho Aziz

Come along with us, my dear.

Suffer not alone,

For our shared suffering

Can never be healed in separation.

The troubles of life

Will never get easier for us

Without a shared resolve.

Mohsen Namjoo ((ey Sareban))

Translation part 1: You cameleer, oh you caravan! Where are you taking my Leili( My lover)?As you take my Leili with yourself, you take my heart and my soul along, you cameleer, where are you heading to? Why are you taking my Leili along with yourself? You cameleer, where are you heading to? Why are you taking my Leili (My love) along with yourself? Lord was the only witness when we promised our love,then, as long as this world is revolving, our love will remain secure.

Translation part 2; you cameleer, you caravan! Where are you heading to; Where are you taking my Leili( My lover)?The entire of my belief to this mortal world was sparkle of a love which became my living.Sweet to shed a tear in the memory of a lover, Good to live with burning blast of a love,The Lord, let the glow of this love always remain in our hearts. Let our love become immortal like the story of Leili and Majnoon[ the Persian legendary lovers].

Translation part 3; Now, you are running away from my love. Now, you do not read my grief through my eyes; you are not aware how I am handling that grief. Swear to God, I will not survive after you. At least, stay and see the death of my heart and then leave. Like a heavy storm, pick the flower of my being from the branches of sorrow and then leave. Now, I am that lonely tree standing on the way of the storm. A tree that entire of its branches have been broken by the anger of the nature.


Posted: 18 Feb 2011 03:52 PM PST
Oleh

Anak Mami



Melayu bukan lah bangsa.,melayu lahir dari agam islam itu sendiri

memperjuangkan melayu bererti memperjuangkan islam, Melayu adalah panggilan/gelaran kepada mereka yang beragama islam yang menetap di Nusantara.

melayu adalah dari campuran bangsa monggol, arab,parsi, cina dan india. mereka semua asalnya beragama puja dewa dan menjadi rakyat jelata kepada raja yang memerintah negeri kalaha merong mahawangsa (zaman kedah tua). raja pada zaman itu telah di islamkan oleh seorang ulamak dan diberi gelaran sultan yang pertama, Sultan muzafar shah. (di istana bukit meriam kota kuala muda. peristiwa berlaku pada pada tahun 531Hijrah (1136Masihi).

sultan muzaffar shah kemudiannya mengislam kan rakyatnya yang terdiri dari kaum yang diatas tadi. Mereka yang telah memeluk agama islam kemudiannya diberi gelaran MELAYU.

MELAYU mengikut skop di malaysia

dalam perlembagaan negara juga ada tertulis

melayu itu islam. islam itu melayu.
dalam Perlembagaan Persekutuan, termaktub takrif Melayu dalam Perkara 160

takrif Melayu menurut perlembagaan negara ialah seseorang yang beragama Islam, berbahasa Melayu dan mengamalkan adat resam Melayu. Tanpa Islam, Melayu akan kehilangan segala-galanya termasuk maruah dan keperibadiannya. Sebarang usaha menanggalkan Islam juga bererti menghilangkan nilai kemelayuan itu sendiri.

setiap yang mengaku dirinya Melayu itu mestilah beragama Islam dan sesiapa yang murtad tidaklah boleh diiktiraf sebagai Melayu menurut Perlembagaan. Malah dalam masyarakat kita, apabila orang Cina atau India memeluk Islam, mereka juga dikatakan masuk Melayu.
Setelah kita memahami bahawa Melayu itu Islam dan Islam itu Melayu, maka kita tidak boleh melabelkan perjuangan memartabatkan bangsa Melayu sebagai tidak Islamik atau asabiyyah

----------------
Kalau kita tanya balik adakah Islam = Melayu ? jawapan yang diulas seperti diatas memang jelas memberikan pengertian bahawa Islam= Melayu. , Jadi Melayu Islam ini perkataan yang paling sesuai untuk gelongan melayu Pro UMNO.

kalau Melayu = Islam, kalau Melayu rasuah, adakah Islam mengajak umatnya rasuah? tiada
Kalau Melayu = Islam., Kalau Melayu buang bayi, zina , dakah Islam mengajak umatnya buang bayi dan zina?
Kalau Melayu= Islam, kalau Melayu minat jubur, adakah islam mengharamkan main jubur > yang bertentangan dengan Islam.
Kalau Melayu kuat fitnah, tomahan, menindas , tapi adakah Islam mengizinkan melayu buat demikian ?Jawapanya haram tetap haram. Agama tidak mengajak umatnya uat sedemikian .

So. Melayu = Islam?? jawapan yang bangang, bodoh dan patut dikeji. Begitu juga perjuang Islam yang mendaulatkan Melayu, atau melayu yang mendaulatkan Islam haruslah jauhkan diri dari tafsiran sedemikian, malukan Melayu dan malukan Islam .
Posted: 18 Feb 2011 03:48 PM PST
Oleh

Anak Mami



Seketika dunia merayai hari Vaentine, seketika Jais menangkap melayu yang lakukan zina di hari Valentine, pada waktu ketika itu Ali Abdulhadi Mushaima, 21 di tembak mati di Bahrain. Maka mula lah rakyat bersatu padu, tidak kurang puluh puluh ribu manusia mula panas hati mengepung pusat bandar Manama.

Bahrain, negara Islam berparlimen, King Hamad bin Issa Al Khalifa amat kesal dan mengkritik pihak autoriti menggunakan kekerasan terhadap golongan tunjuk perasaan, PJ Crowley dalam statementnya mengatakan . "We also call on all parties to exercise restraint and refrain from violence.

Kenapa gejala ini berlaku di Bahrain?
1) Kuasa penindasan oleh pihak kerajaan
2) Pengangguran yang tinggi
3) Pendapatan sangat sedikit, malah inflasi
4) Perut rakyat lapar, miskin,
5) Kerajaan mengawal internet
6) Pergaduhan antara mazhab Sunni dan Syiah , menjadikan rakyat bermusuhan, dimana mazhad Sunni wal Rasuah mengeksploittasikan sumber negara, mazhad Syiah sebagai hamba abdi membayar cukai.
7) Ahli politik pemangkang ditangkap dan dipenjarakan tanpa bicara, ini seolah olah macam ISA di Malaysia, kenapa kah negara Islam menyokong perlembagaan yang tidak perikemanusiaan ?

Kalau kita menganalisa dengan teliti , bahawa sahnya negara negara Islam amat bercanggah dengan erti kemanusiaan, Negara negara Islam mempertuhankan kuasa sebagai tuhan, tapi rakyat dibelasah dicekik dan ditindas. Apa ertinya Islam, kalau perlembagaan negara Islam tidak membawa manfaat kepada rakyat?

Apakah ertinya negara Islam, kalau rakyatnya dibicarakan mengikut undang Islam yang tidak lengkap ? Apa ertinya naik mahkamah syariah tetapi manusia sendiri menjadi hakim ? Hakim Islam yang porak peandakan keadilan? Bila di sentuh kezaliman di negara Islam ,maka Melayu Islam pula menujukan faktanya dan menyalahkan Amerika, Nasrani, Yahudi , Zionist , golongan anti Islam, Musuh Islam...... ingin memusnahkan perpaduan Islam。 Ini lah jawapan yang tidak masuk akal.
Bloggers' Hazard, Occupational or Othervvise
Posted: 18 Feb 2011 03:41 PM PST
FROManilnetto.com:
MNC hits blogger with RM10m demand
A Japanese multinational company is demanding RM10 million by today and a public apology from lawyer-activist-blogger

Charles Hector

after he highlighted problems faced by Myanmar migrants working at the firm's plant in Malaysia.
The firm,
Asahi Kosei (M) Sdn Bhd,
is claiming that the workers are not legally theirs as they were supplied by a third party and that Hector had defamed the company through his blog by suggesting that they were the company's workers.
Hector had released a joint statement, endorsed by 82 civil society groups and published on his blog, to express concern about the workers' plight.
This is an issue that extends well beyond the case at hand in its significance.
There are two major areas of concern that should be nipped in the bud:
First, an issue of freedom of expression: It is not just governments that are stifling freedom of expression. Multinational corporations too, as they grow in reach and influence, are now flexing their (economic) muscles; some of them now think that all media coverage about them should be favourable and fawning. Like many governments, some of these MNCs think they too can silence critics. This issue may grow even more serious as more MNCs set up shop here with the signing of all those Free Trade Agreements.
Second, an issue of workers' rights: As former MTUC president Syed Shahir, in a statement of concern released today, says, some corporations now think they can escape their responsibility to workers by using workers supplied by third parties.
It may be all right for agents and companies to assist companies in identifying and providing workers for companies, but the moment the companies accept these workers, there must immediately be an employment agreement and relationship with all these workers directly and the said company. The workers thereafter are the workers of the said company, and the company shall be fully responsible for the recognition and protection of all workers' rights.
Any good company that respects universally accepted human rights and workers' rights will not resort to using workers of another at their factories, and will not shirk their responsibilities to their workers with claims that they are not their workers, and when there are allegations of workers' rights violations to try and divert this responsibility to workers to some other third party.
Since then, more than three dozen local and foreign civil society groups have endorsed a fresh joint statement, published on the Aliran website, expressing outrage at the firm for its "intimidation" of Hector.
Because of the larger significance of this case, it is likely to receive international attention as an attempt to silence freedom of expression over an issue of public interest and workers' rights.
(Visited 299 times, 299 visits this month)

DESIDERATA:
This will be the sort of issues the BUMmers should be looking out for to support -- YES, bloggers mostly are writing out of passion and, except for a few mercenary writers, write for free using their own private time and resources because IT'S THE RIGHT THING TO DO.
Kenapa Isu Syiah Tidak Timbul Waktu Shah Iran Memerintah?
Posted: 18 Feb 2011 01:56 PM PST
Hakikatnya, isu Shiah-Sunni ini ditimbulkan apabila jatuhnya boneka Amerika bernama Shah Reza Pahlavi di Iran. Untuk memastikan pengaruh Revolusi Iran di kengkang dari mempengaruhi umat Islam seluruh dunia, maka pihak Saudi/Wahabbi telah mengambil inisiatif memainkan sentimen Sunni-Shiah yang sudah sekian lama tidak diperkatakan.
Yang ditakuti oleh Amerika dan Barat adalah tersebarnya Revolusi Iran di seluruh dunia umat Islam. Ini kerana rakyat Iran pada tahun 1979 mengambil keputusan untuk menjatuhkan diktator lantikan Amerika bernama Shah Reza Pahlavi.
Shah ini juga telah menjalin hubungan diplomatik dengan Israel serta aktif menyebarkan fahaman sekular dikalangan rakyat Iran.
Maka, rakyat Iran telah bangun dan dalam beberapa siri demonstrasi yang berlansung selama lebih setahun, Shah Iran berjaya ditumbangkan. Diktator kesayangan Amerika ini terpaksa melarikan diri tengah malam dengan menaiki pesawat ke Mesir.
Yang lebih menghairankan Amerika adalah sewaktu berlaku Revolusi Iran 1979 ini, ekonomi IRan sedang membangun dan Iran adalah negara paling maju dalam Timur Tengah. Namun, rakyat Iran tidak rela negara mereka diperkosa oleh boneka Amerika bernama Shah ini dan dengan korban darah yang bukan sedikit, mereka menjatuhkan diktator boneka Amerika bernama Shah.
Kejatuhan Shah Iran amat menggusarkan Amerika pada masa itu. Yang paling utama pada masa itu adalah mengengkang penyebaran semangat dan fahaman Revolusi Iran ini dari merebak ke negara-negara umat Islam yang lain.
Maka, isu Shiah dan Sunni ditimbulkan semula setelah sekian lama tidak kedengaran. Mereka menggunakan boneka mereka yang lagi satu, Arab Saudi, untuk melancarkan kempen membenci Syiah di kalangan negara Arab.
Maka, secara tiba-tiba isu Shiah menjadi hangat diperbincangkan di kalangan umat Islam di negara Sunni. Hasilnya, semangat Revolusi Iran sudah tidak lagi diperbincangkan. Yang menjadi topik hangat adalah betapa sesatnya dan jahatnya fahaman Syiah ini.
Usaha mereka berjaya. Boneka mereka, Arab Saudi, berjaya mengengkang tersebarnya fahaman Revolusi Iran seterusnya menyelamatkan diktator-diktator sekular lantikan Amerika di seluruh dunia Arab dan dunia Islam.
Umat Islam sekali lagi diperbodohkan dengan isu-isu yang kecil dan tidak releven. Isu yang LEBIH BESAR dari REVOLUSI IRAN adalah isu kebebasan umat Islam dari pemerintahan diktator-diktator lantikan Amerika dan Barat di seluruh dunia Islam. Bukan isu perbezaan madhzab Syiah ataupun Sunnah.
Macamlah fahaman Wahabbi anutan Kerajaan Saudi tidak sesat? Kalau mereka tidak sesat, mengapa mereka sanggup menjadi penjilat kepada Amerika dan Israel? Kalau mereka tidak sesat, apakah tindakan yang diambil oleh Kerajaan Saudi sewaktu umat Islam dibantai dan dibunuh dengan kejam di Gaza?
Kalau Saudi benar-benar ikhlas mahu memperjuangkan Sunni, mengapa Arab Saudi menyokong Amerika dalam menjatuhkan Saddam sehingga tertubuhnya sebuah kerajaan Syiah yang baru di Iraq?
Janganlah kita tertipu dengan fahaman-fahaman sesat kaum Wahabbi dari Arab Saudi ini. Mereka ini tidak lain dan tidak bukan semata-mata "pelacur" kepada Amerika dan Israel.
Di Bahrain sekarang ini isu Shiah-Sunni sedang dinaikkan semula. Sedangkan kebangkitan rakyat Bahrain adalah di atas bosannya rakyat Bahrain terhadap sikap Raja Bahrain yang sentiasa tunduk kepada kehendak Amerika dan kuasa Barat. Juga, mereka bosan dengan korupsi dan salah guna kuasa keluarga Khalifah di Bahrain. Tiada kena mengena dengsan madhab Syiah mahupun Sunni.
bagi saya, lebih baik Shiah yang adil berbanding pemerintahan Sunni yang kuat menipu dan menjadi boneka kepada Amerika dan kuasa Barat.
Wallahualam bissawab.
Tulang Besi
ps di Malaysia, kempen membenteras Syiah ni dilakukan kerana mahu memburukkan PAS. Kalau sesat, kenapa tak tangkap pemimpin2 UMNO yang menghalalkan judi dan arak.
Bila kah agaknya kita dapat menikmati demokrasi sebenarnya?
Posted: 18 Feb 2011 10:45 AM PST
Kerajaan demokrasi ialah kerajaan yang benar-benar dipilih oleh rakyat setelah rakyat membuat pertimbangan yang serius dengan bebas tanpa gangguan dan kawalan dari unsur yang menekan. Demokrasi yang terunggul ialah demokrasi yang dilaksanakan dengan penuh jujur dan etika yang tinggi.
Yang dimaksudakan sebagai kejujuran dalam demokrasi ialah dengan membiarkan rakyat membuat penilaian tanpa tekanan dan penggunaan kuasa yang dilakukan oleh pihak semasa yang sedang memegang tampok kuasa.
Apabila sampai tempoh dan penggalnya kerajaan akan kembalikan kepada rakyat untuk membuat keputusan samada untuk mengekalkan kuasa yang ada pada pemerintah yang sedang menyandang kuasa itu atau memberikannya kepada pihak lain yang menawarkan kepimpinan dan kerajaan alternatif kepada rakyat.
Pihak yang sedang memerintah mestilah berlaku adil dan memberikan sepenuh peluang kepada pihak pembangkang kepada kemudahan media seperti telivision dan media letronik serta media cetak yang ada untuk rakyat mendapatkan maklumat bagi mereka membuat pertimbangan yang tepat.
Malahan di negara-negara maju pilihanraya ini dibiayai oleh kerajaan dan disediakan peruntukan perbelanjaan pilihanraya bagi pihak kerajaan yang menyandang kuasa dan pembangkang yang menawarkan kepimpinan dengan dasar alternatif dan corak pentadbiran yang berlainan bagi memenuhi kehendak rakyat yang mempunyai pelbagai keinginan dan 'preferences' masing-masing.
Di Amerika Syarikat dan di England misalnya kedua-dua pihak yang memerintah dan pembangkang berdiri dibelakang 'rostrum' dan berdebat secara terbuka dan ditontoni oleh semua rakyat melalui peti-peti television dan media alternatif yang ada di dalam negara-negara tersebut.
Masing-masing parti akan memaparkan program serta dasar masing-masing secara terbuka dan tidak akan akan ada pemimpin yang berani untuk bercakap dengan nada lain bila berhadapan dengan kumpulan yang berbeza untuk meraih undi dan sokongan ramai. Di negara-negara maju tidak ada pemimpin yang mengikut resmi cicak kubin yang akan bertukar warna kulit mereka mengikut warna tempat mereka hinggap. Pemimpin seperti ini memang tidak mendapat tempat kerana rakyat menganggap pemimpin seperti ini adalah seorang yang pembohong.
Pembohongan adalah satu kesalahan yang tidak ada kemaafan bagi rakyat di negara-negara maju dan rakyat selalunya akan menolak pemimpin atau parti yang bersifat pembohong itu. Rakyat di negara maju faham dan memandang rendah kepada pimpinan yang tidak bercakap benar kerana mempunyai persepsi yang bercakap bohong itu merupaka satu penyakit yang susah untuk diubati dan disembuhkan. Tetaoi disini lagi pemimpin berbohong lagi kuat mendapat sokongan kerana ramai rakyat yang masih suka dibohongi dari mendengar perkara yang benar.
Mereka percaya kepada perbidalan 'once a liar he remains a liar' dan rakyat di negara-negara tersebut tidak akan merelakan diri mereka dibohongi oleh pemimpin mereka kerana jika mereka ditadbirkan oleh manusia yang berbohong lambat laun negara akan rosak binasa. Begitulah tingginya etika kepimpinan yang mereka amalkan semata-mata untuk menjaga keutuhan dan kebaikan untuk rakyat dan negara mereka.
Sistem demokrasi yang kita amalkan di negara kita tergulung kedalam kategori demokrasi yang lazim diamalkan di negara-negara dunia ketiga. Pemimpin yang berkuasa selalunya akan menggunakan kuasa yang ada kepada mereka untuk mempengaruhi rakyat bagi mengekalkan mandat rakyat kepada mereka. Berbagai-bagai tekanan terhadap rakyat secara sistematik dilakukan untuk mempastikan rakyat kembali memberikan dukongan kepada mereka.
Parti pembangkang tidak dapat menggunakan media massa perdana untuk menyiarkan rangka dan pelan mereka jika diberi mandat untuk memerintah sedangkan parti yang sedang berkuasa akan menggunakan sepenuhnya media massa perdana yang lazimnya akan berpihak kepada yang memerintah.
Dalam sejarah pilihanraya di negara kita belum lagi pernah parti lawan kepada kita mendapat peluang untuk bersama-sama menggunakan media massa letronik yang dipunyai rakyat. Sejak 40 tahun dahulu parti pembangkang seperti DAP telah mendapat momokan yang parti itu adalah parti merbahaya dan cuba dianggapkan seolah-olah parti itu adalah seperti Parti Komunis Malaya.
PAS juga dimomokan dengan sebagai parti yang militan. Tetapi apabila PAS terbukti mampu untuk bekerjasamaq dengan DAP dituduh pula PAS sebagai parti yang tidak islamik. Semua yang dilakukan oleh PAS tidak kena kepada pihak yang berkuasa. Tetapi sekarang kesusahan yang dihadapi oleh PAS sudah mulai reda setelah parti itu telah terbukti mampu untuk membina kerjasama yang baik walaupun diantara komponen PR itu banyak perbezaannya. Malah kejasama itu lebih jelas berjaya kerana berkemampuan untuk bersama mentadbir kerajaan-kerajaan negeri yang dikuasai oleh PR.
Kejayaan inilah yang tidak disukai oleh BN dengan menggunakan media massa perdana untuk memcahkan kesatuan yang telah terjalin diantara parti-parti altenatif ini. Tetapi itulah politik kita di dunia ketiga ini walaupun kita mendengar pimpinan kita hendak menjadikan negara kita sebagai negara maju menjelang tahun 2020.
Walaupun permainan media massa ini tidak ada noktahnya tetapi rakyat sudah mula pudar keyakinan terhadap media perdana kerana setelah kian lama rakyat sedar yang media perdana yang dikuasai kerajaan itu hanyalah alat propaganda pihak pemerintah sahaja. Rakyat kini mahu melihat dan membaca perkara yang lebih 'quantitative' yang lebih yang lebih memberikan input pengetahuan yang berfaedah secara terus kepada rakyat.
Media massa yang hanya berelemenkan propaganda sudah mula tidak diminati oleh orang ramai dan ini boleh dilihat dari kejatuhan pembaca kepada beberapa akhbar media perdana yang dahulunya mempunyai 'circulation' dalam bilangan ratusan ribu sehari.
Kalaulah kita mahukan kesuburan demokrasi yang benar-benar demokrasi kita sepatutnya memulakannya dengan mengendalikan pilihanraya dengan perbelanjaan kerajaan. Kedua-dua pihak dari kerajaan dan pembangkang patut diberikan peruntukan oleh kerajaan seperti yang dilakukan di Amerika Syarikat dan banyak negara maju yang lain.
Rakyat sepatutnya memulakan tuntutan untuk dilaksanakan demokrasi secara ini kerana ianya bukanlah satu perkara yang baru didalam proses demokrasi. Hanya di negara kita dan Singapura sahaja di rantau ini yang parti pembangkang yang halal kewujudannya tidak diberikan kemudahan ini. Kita tidak boleh lari dari melaksanakan sistem ini jika kita benar-benar mahu menjadikan negara kita sebagai negara maju.
Kita tidak boleh lagi menafikan hak mana-mana pihak untuk mendekati rakyat seperti tidak mengeluarkan 'permit' untuk berceramah dan sebagainya. Berdebat secara terbuka diantara parti kerajaan dan pembangkang patut diadakan selalu bagi membolehkan rakyat menilai pihak mana yang lebih berkemampuan untuk mengeluarkan 'idea-idea' yang bernas dan mampu dilaksanakan. Politik secara ini merupakan satu tuntutan masa dan kita wajar mengikuti kehendak masa dan zamannya,
Jika debat terbuka boleh diadakan kerap kali maka tidak akan ada lagi tuduh menuduh diantara satu pihak dengan pihak yang lain dan fitnah memfitnah tidak akan mudah dilakukan lagi. Debat terbuka ini juga akan membolehkan kita menilai pihak mana yang bertotokohan untuk menjadi pemerintah.
Bagi pendapat saya seorang jika benar pihak kita ini jujur, ikhlas dan tidak pernah melakukan perkara sumbang kepada negara maka tidak ada sebab kita perlu takut untuk berhadapan untuk berdebat dengan pihak pembangkang. Malahan disitulah kesempatan yang keemasan untuk membuktikan yang tuduhan pihak BN yang parti pembangkang itu sebagai kilang mengeluarkan fitnah itu benar.
Tetapi pihak kita tidak pernah berani untuk berdepan dalam debat besar-besaran dengan PR maka sekali gus kita dianggap sebagai pihak yang takut untuk berdebat kerana khuatir segala kelemahan kita yang dituduh oleh pembangkang itu pula yang benar. Kalau kita betul-betul di pihak yang benar kita tidak perlu takut. Jika kita takut maka jelaslah yang kitalah yang lebih bermasalah dari pihak PR untuk menunjuk dan membuktikan kebenaran pihak kita.
Orang ramai memang mempunayi persepsi yang pemimpin BN khususnya UMNO tidak akan bersedia untuk berdebat kerana sesungguhnya pihak kita sedang mengahadapi masalah untuk membuktikan yang tuduhan pihak pembangkang dan pihak-pihak lain itu adalah tidak benar. Menolak cabaran untuk berdebat itu memang dengan pantas dianggap oleh rakyat sebagai mengiyakan tuduhan pihak pembangkang terhadap kita.
Jangan disangkal hakikat ini.
Posted: 17 Feb 2011 09:56 PM PST
Kerdau, Merlimau "test power" BN, PKR
Posted: 18 Feb 2011 08:45 AM PST
SALAM SEJAHTERA SEMUA! Dua pilihanraya kecil serentak - Merlimau dan Kerdau. Ini bermakna penamaan calon akan berlangsung pada 26 Feb dan pengundian pada 6 Mac. Ini sudah tentu membawa cabaran yang pelbagai kepada parti2 yang berhajat bertanding. Segala jentera parti akan digerakkan untuk tujuan ini. Nah, bagaimana agaknya mereka akan mengendalikan PRK ini? Nasib baik Pelabuhan Kelang tidak ada PRK. Kalau ada, ia juga mungkin diadakan pada hari yang sama. Nampaknya, kita berpolitik tak henti-henti. Maka mulai sekarang kita akan lihat perang mulut, poster dan ceramah serta lawatan rumah ke rumah akan bermula dengan kepelbagaian serentak. Kedua-dua kerusi itu milik BN/Umno sebelum penyandangnya meninggal dunia baru-baru ini. PRK di kedua-dua kawasan menjadi kancah percubaan sebelum PRU ke 13. Sudah tentu juga BN dan PKR akan menguji tahap persediaan jentera mereka sebelum PRU 13. PRK di kedua kawasan ini akan menjadi contoh sebersih atau sekotor mana PRU 13 akan diadakan nanti. Lanskap politik hari ini sudah berubah begitu banyak. Maka, tak mungkin parti yang berkempen di Kerdau dan Merlimau akan kembali ke cara2 sebelum PRK 12.
Dalam pada itu, spekulasi mengenai pilihanraya negeri Sarawak semakin menjadi-jadi. Ramai pemerhati politik negeri bumi kenyalang itu meramalkan pengundian ke atas 71 kerusi dewan undangan akan diadakan pada bulan April, atau selewat-lewatnya Mei. Namun, ada juga yang meramalkan ia akan berlangsung pada bulan Mac, apabila ketua menteri TS Taib Mahmud genap 30 tahun sebagai ketua menteri.
WE BARISAN HAVE DEGREE OF CORRUPTION SO WE CAN RULE SARAWAK UNLIKE SELANGOR THEY TOO CLEAN SO THEY KNOW ONLY CLEANING
Posted: 18 Feb 2011 08:15 AM PST
Forget your BAs, MAs and PhDs – Bribery is the criterion of qualification.
I'm a totally uneducated and useless fellow. And chances are that if you've nothing better to do with your time than to read this, you're pretty uneducated and useless too. Why? Because i know that i'm not a BP, let alone an MB, or a PhB. And i've a pretty good hunch that, like me, you're none of these things either. A BP is a degree, or qualification, equivalent to the old BA (Bachelor of Arts) or BSc (Bachelor of Science) or BCom (Bachelor of Commerce). Similarly, an MB is today's equivalent of an MA (Master of Arts) or MSc (Master of Science) or MCom (Master of Commerce). And a PhB – you've guessed it – is the equivalent of the old PhD, or Doctor of Philosophy. What does the B stand for in BP, MB and PhB? That you have to ask shows how useless you are, along with me.
The B in BP, MB and PhB stands for Bribery. People used to put BA, or BSc, or BCom after their names to indicate that they were graduates in the Arts, Sciences, or Commerce. Today, the only degree that matters is the one issued not by a university of education but by the universality of corruption. What counts is not whether you're a BA, or an MA, or a PhD, but whether you're a BP, a Bribery Pass, an MB, a Master of Bribery, or a PhB, a Philosopher of Bribery, which is the highest rung on the ladder of graft.
In days gone by, if you sported a BA, or an MSc or a PhD, people knew that you were qualified in a particular academic discipline and evaluated your worth to society accordingly. A BA would look down on a mere Matric-pass, an MA look down on both, and a PhD look down on the whole jing-bang lot. Today, it's the turn of the BPs, the MBs and the PhBs to look down on the non-BPs, the non-MBs and the non-PhBs. The acid test today is: are you qualified enough ever to have received a bribe? If not, you're a total failure in the school of corruption, which is another word for the school of life in 21st century India.
Receipt of a bribe – no matter how small – indicates that someone, somewhere, has deemed you to be important enough to be given a ghoos in return for a favour or service which is in your power to render to the briber. Once you've passed the bribe test (i.e., been considered useful enough or important enough to deserve a bribe) you become a BP, a Bribery Pass. After which, you can go on to higher educational pursuits, such as becoming a Master of Bribery or even a PhB, a Philosopher of Bribery, a veritable raja of the kingdom of graft.
And that's where I've turned out to be a total loss, an uneducated and useless nikamma. Very like you. Because I've never been considered useful and/or important enough for anyone to offer me a bribe. And I fear that you're in the same pitiable state of disqualification. Everyone else seems to have unlimited access to the ghoos that lays the golden eggs: politicians, babus, defence personnel, judges, even the cop on the beat receiving his regular hafta from truck drivers and roadside chaiwallas. Everyone except me. And you.
Once I thought I'd made it at last, finally got my BP, my Bribery Pass. I held a mall door open for a large sethani who slipped me a two-rupee coin. My first bribe! Then I realised that it wasn't a bribe, but a tip: I'd been mistaken for the gatekeeper employed by the mall to hold doors open for customers.
Desperate situations call for desperate remedies. I'm willing to scratch your back – or rather, your bribe – if you'll scratch mine. You send me 10 bucks by money order and I'll send you the same amount. Then both of us can claim to be genuine, fully paid-up BPs and claim our rightful place in society. I'll post you your tenner, as soon as you post mine. Forget BPs; at this rate we can become instant MBAs: Masters of Bribery Acceptance. Done deal?
The experienced Barisan Nasional (BN) leadership provides cutting-edge management for continued development in Sarawak compared with the new Selangor administration which is in disarray, said Deputy Prime Minister Tan Sri Muhyiddin Yassin.
He said the Selangor Pakatan Rakyat government had failed to live up to the people's expectations.
"We salute the people of Sarawak for their support to the BN which is striving to make the state more advanced, and as such we need continuity in the state government, which is guided by an experienced administration.
"It is no point having a new state administration if does not know how to function, like in the case of Selangor where its mentri besar (Tan Sri Khalid Ibrahim)is bogged down with all sorts of problems, causing the administration to be in disarray.
"According to a survey conducted by a university recently, many civil servants are not satisfied with the Selangor administration as it has failed to meet targets and does not live up to the people's expectations," he said at the ground-breaking ceremony of the RM72 million Jalan Tuie-Supa-Manggut project here today.
Muhyiddin said he hoped the people of Sarawak would not be easily hoodwinked by opposition promises, which would eventually destroy the future of the state.
"Do not listen to the voices that dish out undesirable pamphlets.
After Tunisia and Egypt, can the winds of change blow across the Mediterranean Sea, bringing reforms in another troubled neighbour? Not Jordan or Syria. But Italy.
It may not be justified to compare Hosni Mubarak's 30 years in power or Ben Ali's 23 with Silvio Berlusconi's rule over Italy, interrupted twice by the victory of centre-left coalitions. But many commentators, at home and abroad, have started referring to Italy's past 20 years as Berlusconi's reign, an epoch during which the country has been substantially transformed by the power of one man.
Posted: 18 Feb 2011 08:04 AM PST
Dear POTS,
I write because I have been told that you can help.
I have been told that you have ways and means to eventually get things done your way, even bypassing the Sabah State Health Department (JKNS) and preventing the promotion of a HINDRAF-like character to the post of hospital director.
I am currently working with a 40-year-old MO. She is arrogant, rude and utterly stupid in terms of medical knowledge.
She shows no compassion to patients and sucks up to the boss for protection.
I try my best to practise evidence-based medicine in order to do justice for the patients under my care.
She on the other hand, practises opinion-based medicine.
Needless to say, her opinions are as good as that of a chronic MO who has tried but failed her specialty examinations.
I am outraged at the nonsense care that the patients are receiving under her care.
We even quarrel publicly in front of house officers and patients.
Please advise.
With warmest regards,
SICK OF P.I.S
Dear SOP,

I wonder why you write to me and not Thelma.

Thelma offers much better advice, especially in sensationalized sexacapes of horny Malaysian men.

My reputation is overrated - I did make life hell for a college warden back in 6th College, University Malaya by putting her ugly face on Friendster.

Apart from that, I have no great tales and achievements to boast of.

You must have mistaken me for a close friend of mine.

Anyway, I honestly believe that this monster of a colleague is not worth your time and calories.

Malaysia unfortunately, is full of such characters – people who should never have been doctors and could never have been doctors under a different system.

Do not argue with this 40-year-old spinster – you are merely wasting your saliva.

The hardest thing to change in this world is a person's character and if I were you, I would not even try to.

Your colleague is probably suffering from low self esteem for reasons that are obvious – her failure to pass examinations, her ageing body, free-falling stock value and impending menopause.

I can give you ideas on how to play mean pranks on your enemies and make their lives miserable but that would not solve your differences with her, wouldn't it?

Furthermore, I am trying to turn over a new leaf and just be at total peace and calm, not unlike an ostrich with its head in the sand.

You can write to the Malaysian Medical Council if you think your colleague is professionally incompetent but from personal experience, I think your time would be better off spent flying kites and watching paint dry.

I am sorry if I were not of much help.

Sincerely,

POTS

P/S: What is P.I.S?
Mass 'uprising' of the Middle East
Posted: 18 Feb 2011 07:01 AM PST
It started in Tunisia, then Egypt. The 'mass uprising' in the northern Africa has now reaching out to most Middle East nations - Libya, Bahrain, Iran, Palestine, Sudan, Algeria, Jordan and Yemen. Whether they succeed or not, the Americans are watching the development with great interest.
In Libya, more than 40 people have been killed and Muammar Gaddafi is accused of bringing in soldiers from Chad to crack down on protests. This afternoon, there was also been a savage government crackdown on demonstrators in Bahrain.
The fact that unrest has broken out in a country like Libya, that had not been really anticipated because Colonel Gaddafi has instituted a very repressive system of his own, that clearly shows that people would like to take advantage of uprisings in Egypt and Tunisia in order bring about important changes in their own societies. But whether they are really going to succeed in the case of, for example, Libya, that remains to be seen.
Violence has also erupted in Bahrain in the past two days. Reports have emerged that police fired indiscriminately and without warning onto a crowd of pro-democracy supporters camped out in the city square.
It puts the United States and Saudi Arabian administrations in an uncomfortable position with their apparent ally, the monarch of Bahrain. If the regime in Bahrain goes down, then that will have serious implications for Saudia Arabia, given the relationship or the close relationship between Saudia Arabia and Bahrain.
There is no sign that the monarchy will be overthrown in Bahrain but there is a serious problem in the country, something which could be immediate source of concern for a number of countries in the region and also for the United States.
violence has intensified across the whole region to Algeria, the Palestinian Territories, Yemen, Jordan and Sudan.
Almost from coast to coast, if we could use that phraseology, the Middle East seems to be an area in a period of considerable if not change certainly volatility. Why? The rising levels of poverty are part of the reason people are protesting.
The increasing levels of impoverishment, especially amongst the youth. The Middle East has the youngest population of any region in the world. A country like Yemen, for example, half the population are under the age of 25, most of those have some level of education, many of them are unemployed, disenfranchised, feel disconnected from the rest of the world as well.
All those factors are feeding into the discontent. That is, I think in any political system, a recipe for disaster. The region faces a fairly bleak future, unless the regimes decided to engage in massive political, social and economic reforms in order to close the gap between the rulers and the ruled.
However, the US seem to be more concern of what's taking place in Bahrain.
the Bahraini regime's fall will be tantamount to 'disaster' for the United States. The oil-rich kingdom is home to US' Navy's Fifth Fleet. Also because of its strategic location in the Persian Gulf, it is very important for the US strategy in the area.

If the Bahraini regime falls, it will be a disaster to the American policy in the Middle East and its long-term strategy. The Fifth Fleet is a shield for American forces against many countries, especially Iran. The Fleet is there to spy on Iran and control the Strait of Hormoz.
Just like how Israel was alarmed with Hosni Mubarak's resignation earlier this week, the US would take changes to Bahrain's foreign policy as a disaster to its presence in the region. Israel, which signed the Camp David peace accord with Egypt 1979, is also hoping for the Egyptian new e leadership to respect the accord.
If my arrangement for trips to Bahrain, Jordan, Yemen and Sudan goes on well, I will be there soon...
SPR Umum Tarikh Pengundian PRK DUN Kerdau, Pahang dan DUN Merlimau, Melaka
Posted: 18 Feb 2011 09:37 AM PST
SPR hari ini mengumumkan pilihanraya kecil DUN Kerdau, Pahang dan DUN Merlimau, Melaka akan dijalankan serentak iaitu:
Tarikh Penamaan Calon: 26 February 2011
Tarikh Pengundian: 6 March 2011


[ADS] Terima Email Dan Dapatkan $$$ Setiap Kali Membacanya !!!
[ADS] Malaysia Online Contest, Promotion & Earning Blog!!!

Posted: 18 Feb 2011 06:02 AM PST
Step No.1 – New Members /New Faces/New Uniforms  Step No.2-9 ( Not to be Revealed) Step No.10- Facebook New Media/Cyber Space/Twitter/Blogs.
Do we need to be reminded how important it is in this new political age of Perception and Public Opinion?
 As if we need to look further than this when the No.1 Man in the country on the 16th of January 2011 said at SUPP Rally in Kuching.
He said,"Capture cyberspace to get back young electors'-( So,you are dealing with a different society.Yes,we lost the cyberspace war in the last election 2008,but we can't lose it again.The question is what are we going to do about it?
A Man of Action PM Najib said this today 18th February 2011 and this were his words,"Najib said he had been spending more time on Twitter - in the car and between appointments, before and after work – replying to Malaysians and engaging them in conversation.
"Yes, it is really me replying to your tweets," he said in his latest posting on www.1malaysia.com. "Although my work schedule gets quite hectic, I assure you that these simple connections mean a great deal to me," says Najib.
 Najib knows what is bests for BN and he knows losing the cyberspace means he has to lead and ensure that all those under the umbrella of BN follow suit or they will be left behind. All issues and u pto date information is being posted in cyberspace and now FACEBOOK is being widely used.Pictures /videos/propaganda are all uploaded and now Sarawak opposition party SNAP is also making use of the availability of this media besides the blogsphere.
Some parties are making use of both of these media to posts and engage with each other. Facebook CEO Mark Zuckerberg knows that even many small business owners are using Facebook to drive web traffic resulting in sales gains. Many see a huge increase in traffic and sales.
Political parties are also making use of this as a tool to keep in touch with the grassroots and some political boys just can't get enough of Facebook. It's like an obsession and they spend countless hours just to interact with the thousands who are coming back for more. 
SNAP has taken advantage of this new media tool and PM Najib has indeed got many on board with his enthusiasm.
BN will need their cybertroopers to be all ready as the impending Sarawak State elections is right at our doorstep. It doesn't need the PM Najib to tell Sarawak what they need to do as SNAP is already virtually on board the CYBERSHIP.
ARE YOU READING THIS…???
WELCOME ON BOARD
Martin, Mandela,Anwar Ibrahim, El Ghad and the Mahatma in Tahrir Square
Posted: 18 Feb 2011 05:41 AM PST
The liberal politician founded the opposition party El Ghad, which was formally recognized in 2004. He ran against Mubarak in the 2005 presidential elections – the first under Mubarak that allowed multiple candidates – and won second place, shortly was arrested for allegedly falsifying documents that established his party shortly after the election. According to current law, Nour is considered a criminal, and is therefore barred from running for 
president
.
JUSTICE DELAYED IS JUSTICE DENIED UMNO/BN THE INFIDELS THE SUPREME PURPOSE OF ISLAMIC LAW IS JUSTICE.
The processes involved in our legal system are not a deterrent enough to rein in the rising criminal activities in the country. Heinous crimes go on happening partly because the perpetrators feel that they would not be expeditiously punished for their injudicious acts.
Criminals
these days are shrewd enough to study the loopholes in the processes involved in any legal system. They are sentient of the fact that it is not easy for the authority to 'pin them down' in the court of law. With the help of diligent and experienced lawyers, they can evade immediate punishment or possibly get themselves acquitted at the end of a court trial. A court case, too, can be dragged on for years and years to the chagrin of the party that suffers most – the claimant or the defence.
'
Justice
delayed is 
justice
denied' has become a maxim for legal reformers in many countries who view the 
courts
or government authorities as acting too slowly in resolving criminal and court cases. In some cases and in some countries, the elements of 'outside interference' and corruption of officials cannot be ruled out.
Criminals
are aware that the court processes at times do favour them. The legal process is indeed a wearisome one. To begin with, an investigation has to be done by the police on a crime committed and there must be hard evidence before the accused could be brought to court.
Without adequate evidence, cases can be thrown out by the court. Then, there must be witnesses who are willing to testify against the accused in court. To get witnesses to testify in court is not an easy task. Many would decline to do so for fear of reprisal.
At times, court cases can be postponed for 'medical reasons' or for many other reasons. If the accused is found guilty at the lower or high court, he can still appeal against his conviction while on bail and this again takes a lot more time before justice is done. Second or third delays on appeal are quite common.
Lawyers are smart too. If the case does not seem to favour them, they can find legally accepted means to delay the court processes. Those criminals flushed with money could employ the 
best lawyers
in town to defend them in court. It sometimes go a long way before justice could be seen to be done.
How about the legal redress for the party that has suffered? They have to wait and wait and they are the ones who would suffer most. By the time everything is settled in court, this may take months or years if the aggrieved party wants to see justice done for them. By then, some players in the script would have possibly kicked the bucket.
Anyway, these are the court processes in a democracy. Criminals are aware that it is not easy for the court to readily impose a sentence on them. Thus, we see the number of these criminals increasing despite all the measures taken to curb their activities.
What the party that has suffered wants is for the right to a speedy trial and to expedite the legal process. It is unfair for them to keep on sustaining the injury with little hope for quick justice.
The ordinary people on the street may not be judicial experts but they need to know they can depend on the judicial system and the government to gain justice. It is the slowing down of the process of quick justice that has partly made criminals these days more daring to commit crimes.
This, undeniably, is grossly unfair to the victims who need redress. The slowness of our court system, in a way, has considerably failed to punish criminals expediently. Of course, so many cases are pending at all the courts. The backlogs in the supreme and high courts – both civil and criminal – can also be partly blamed.
Even so, how long does a victim have to wait for justice? We strongly urge the government and the judiciary to take the necessary steps to ensure fair and expeditious trials, as well as quick appeal hearings for the sake of justice to the aggrieved party.
Justice delayed is effectively the same as having no redress at all.
MCA PRESIDENT IS HIRING A PROFESSIONAL "PICK-UP" ARTIST IN BEJING OFFERING TO HELP MCA CHINESE MEN WITH THE ART OF SEDUCTION A ONE-DAY SEMINAR.
Posted: 18 Feb 2011 05:16 AM PST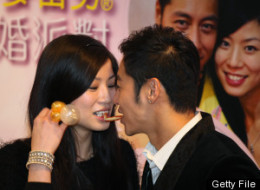 In China, a country where men 
vastly outnumber
women, the art of dating has taken on a certain level of urgency not found in other nations.
Gerakan leader Ong Thean Lye pulled no punches when he accused the scandal-tainted MCA president Chua Soi Lek of being "gutless to face Umno". Umno is the boss of the BN coalition and Prime Minister Najib Razak's party.
"MCA president Datuk Seri Dr Chua Soi Lek should 'semak sebelum tembak' (check the facts before jumping to wrong conclusions), especially on fellow BN component leaders," Ong said in a statement on Tuesday.
"If Dr Chua cared to check, he would have noticed that Dr Koh first strongly criticised Kepong Umno chief Datuk Rizuan Hamid for openly proposing MCA to take over the Kepong seat from Gerakan."
Losers fight However, veteran observers of both Gerakan and MCA smell a rat. They believed it was possible that Koh was play-acting and may have sold the idea to Umno, but in his usual timid style was reluctant to show his hand.
Both Gerakan and MCA have lost massive voter support and now hold only a fraction of the parliamentary seats they used to control.
Their unpopularity has been attributed to their leaders' lack of sincerity in solving voters' concerns, cowardice in resolving national and racial issues, and also because of their running dog-type obedience to Umno.
"We weren't born yesterday. This is typical Tsu Koon and Soi Lek. Which of them is credible? Firstly, whether MCA or Gerakan or Umno contests, Kepong will remain a DAP seat. They are just wasting their own time fighting over a losing proposition but that's all the MCA and Gerakan seem to be able to do these days, not the real work expected by voters," PKR vice president Tian Chua told Malaysia Chronicle.
The predominantly Chinese Kepong seat has been held by DAP since 1975. There is widespread speculation that Najib will dissolve Parliament within the next 6 months.
But as CNN is now 
reporting
, a professional "pick-up" artist in Bejing is offering to help Chinese men with the art of seduction. Despite a hefty price tag — an estimated $150 for a one-day seminar, $1,500 for a full three-day course — the courses have not suffered from any shortage of students, with one especially optimistic man traveling over 14 hours by train in an effort to perfect his game.
The classes are taught by Chris "Tango" Wu, who says he honed his craft in the U.S. by studying 
The Game: Penetrating the Secret Society of Pickup Artists
, the 
bestselling book
by Neil Strauss. Tango was the protege of Wayne "Juggler" Elise, another street-smart lothario who features prominently in 
The Game
, and believes what works on American women will also work on their Chinese counterparts. "Ultimately, people want the same thing," Juggler says. "They want sex, love and excitement."
Watch the full video report here:
Here is a set with couple having an intimate evening at a hotel but for what ever reason was uploaded to several forums. Probably it was uploaded accidentally without setting a password but that is just a guess. The only thing we know for sure is intimate hotel photos are fun to make… Anyway, remember to send any interesting pictures and videos (of individuals 18 year-old or older) toGutterUncensored@yahoo.com ASAP. Click on pictures to enlarge. 
Pilihanraya Kampus: DI mana Suara Pemuda PAS?
Posted: 18 Feb 2011 05:09 AM PST
Saya mengucapkan tahniah kepada Pemuda PAS kerana mengadakan kempen kesedaran sempena Hari Valentine. Saya merasakan kempen itu sangat berguna.
Namun, saya juga ingin bertanya kepada Pemuda PAS. Di dalam kempen piuliharnaya kampus yang sedang berlansung dengan rancak, di manakah suara Pemuda PAS?
Mengapa hanya seorang perempuan bernama Nurul Izzah yang terkial-kial memperjuangkan hak mahasiswa yang dihinjak dan dihina oleh HEP dan UMNO?
Dimanakah suara dari Tantawi, Ketua Pemuda PAS dalam hal ini. Bukankah kezaliman yang dilakukan oleh UMNO melalui HEP Kampus juga satu bentuk kemungkaran?
Mengapa Pemuda PAS tidak boleh mengadakan demo besar-besaran di harapan Kementrian Pendidikan bagi menghalang kezaliman kepada pelajar-pelajar universiti ini diberhentikan?
Kalau setakat mahu berkempen menentang "Hari Valentine" sahaja, menunjukkan Ketua Pemuda PAS kita hanya setaraf dengan presiden mana-mana NGO di Malaysia sahaja.
Apa guna memimpin Pemuda PAS kalau isu yang diperjuangkan hanya setaraf isu-isu yang diperjuangkan NGO sahaja.
Tak tau saya apa akan jadi pada Pemuda PAS. Malang sungguh pemuda PAS ada ketua yang berfikiran setaraf NGO sahaja.
Kalau Pemuda IKhwan Muslimin berjaya mengembeling jutaan pemuda-pemuda Mesir untuk turun ke jalan-jalan raya seterusnya menjatuhkan regim Mubarak, adakah Ketua Pemuda PAS kita ini mempunyai kebolehan untuk melakukan perkara tersebut?
Tepuk dada tanya iman.
TUlang Besi
SODOMY II SCAMS, NOT THE MEDIA, HAVE DAMAGED ANWAR'S IMAGE,IS YOU MR PRIME MINISTER
Posted: 18 Feb 2011 04:04 AM PST
Anwar Ibrahim's sodomy trial just shows that the victims of his trial are truth and justice. Perhaps it is time Prime minister Najib Abdul Razak stops manipulating the courts and stops betraying the rakyat.
There are inconsistencies in the medical examination, missing gaps in the forms and it appears that standard operating procedures were casually ignored. If these are insufficient to throw out the case, then what is?
Najib would be well advised to salvage whatever integrity and semblance of authority left behind. His conduct has thus far been shocking. How many more lies will he feed us? How much more of taxpayer's money will be wasted?
Najib is supposed to be Prime minister but has yet to show leadership qualities. Can he not understand that we should now allow all political parties to concentrate on the country and improve the state of the economy, to restore investor confidence but more importantly to improve the lives of its rakyat?
Najib's distraction is this trial. He is trying to detract us from the shocking state of the country's finances, the economic mess, the disunity of its people, the poor governance, the bickering in his own party, the extravagances of his ministers and corrupt officials and his own fears about the 'Egypt syndrome'.
The problem is he has no clue how to resolve them and there are others waiting in the wings ready to stab him in the back and resume control.
All of Najib's extravagant plans have a habit of backfiring. Look at the other farcical show in town – the Royal Commission of Inquiry into political aid Teoh Beng Hock's suspicious death. That has descended into chaos.
The rakyat is sick and tired of Najib's plotting just to stay in power. We know he was never elected as Prime minister and is desperate to be elected at the next general elections. The problem is, once these men have tasted power, they will not want to let it go.
Moreover, the higher these people climb the ladder of authority, they more they are prepared to lie. Consequently, he is prepared to risk anything.
Yesterday, Karpal Singh and Anwar Ibrahim urged the attorney-general (AG) to drop the charge against Anwar.
Karpal said, "The doctors have contradicted their report and Saiful's complaint. The pro forma form states 'attempted sodomy'."
The proforma report clearly showed that Saiful had complained of attempted sodomy and oral sex; these contradict his own earlier claims.
Karpal implored Najib to stop making Malaysia a subject of ridicule: "I call on the AG to step in immediately and drop the charge, (or it will) result in further embarrassment for the country."
He then explained that there was provision in the lower courts for a charge to be dropped if there was conflict of evidence. However, this was absent in the High Court and that is why Karpal had asked the AG to step in.
Another defence team lawyer, Param Cumaraswamy, repeated Karpal's call.
He said, "It is proper now for the prosecution to honourably withdraw the charge in light of this latest development."
Param, is a former UN special rapporteur and he noted that what the public wanted was for the prosecution to abide by standards set up in the UN Standard Rule on Prosecution.
Anwar reiterated his stand that the charges were frivolous and politically motivated.
He took swipes at Najib and said that the excessive malice shown to him by the Najib administration ranged from denying him access to key documents,  to the unprofessional attitude of the Attorney-General's office.
Anwar warned, "The AG should not act in the interests of his political masters".
PKR director of legal affairs Latheefa Koya said: "We are happy but also extremely angry. This is the most farcical show. Not only has the trial caused Anwar and his family deep pain but it has embarrassed the entire nation. It has made Malaysia's name mud."
She added, "This case should never have gone to trial in the first place. The so-called evidence against Anwar is so flimsy. As a professional, he should have advised the government that not only is it against the interests of justice, but it also makes a mockery of our judicial system."
Desperate men will do anything to cling onto power, by whatever means available.
For men like Najib, truth is a rare commodity. Truth is a word that they often use when trying to convince us that they have the answer to our problems.
Two unknown male DNA profiles were found on a swab of Mohd Saiful Bukhari Azlan's perianal region, the High Court was told in the Sodomy II trial today.
Government scientist Dr Seah Lay Hong, who was the sole expert witness to testify today, said she had detected a mixture of three male DNA profiles from swab stick "B5" said to be taken from the area just outside Saiful's anus.
Of the three, she said her chemistry report dated July 7, 2008 found that one had matched Saiful's bloodstain sample provided while a second matched the DNA profile of an unknown man she had earlier called "Male Y" who had also left semen stains on a pair of grey Levi's briefs said to belong to Saiful.
Opposition Leader Datuk Seri Anwar Ibrahim's defence moved to cast doubt on a government scientist's DNA profiling report today, claiming her analysis was too simple and incomplete.
Forensic scientist Dr Seah Lay Hong had determined that one of the male contributors of semen stains found on a pair of black trousers belonged to its owner, Mohd Saiful Bukhari Azlan, a former aide to Anwar.
Saiful had complained he was sodomised by his then-employer in a luxury condominium here three years ago.
"The probability of a coincidental match from a randomly selected, unrelated individual as calculated based on the population database of Malaysian Malays is one in 570 quadrillion," Dr Seah had told the ongoing sodomy trial yesterday, while under questioning from the prosecution.
She added that the DNA profile from a swab of the semen stain on the trousers had matched Saiful's DNA profile taken from his bloodstain sample.
She said she had performed the statistical evaluation calculations that yielded those results as it was important to make sure the DNA profile was Saiful's and not someone else's.
Today, the defence challenged that view.
Anwar's lawyer, Ramkarpal Singh, asked Dr Seah if she had carried out the statistical evaluation to confirm a probability match of the other male DNA contributors.
She admitted she had not.
Ramkarpal then questioned if this meant she could not exclude the possibility of there being other male contributors in the samples she was given.
Two other male DNA profiles had been detected on swabs of Saiful's perianal region and high rectal zones, but have not been identified in court yet.
Dr Seah told the court she had found a matching DNA profile of another male contributor that was not Saiful, between the semen stain found on the black trousers and a swab of Saiful's high rectal zone.
She called this unknown male contributor "Male Y".
She had also recorded the presence of a third male contributor in a swab of Saiful's perianal region, which she said was also of unknown origin.
Referring to the results in a three-page summary of a Short Tandem Reaction (STR) test she had carried out, Ramkarpal pointedly asked if there could be other male contributors involved, based on the combination of the DNA fragment sequences.
He rattled off several sequence combinations to illustrate his point.
"You said 12, 13 is concordant with the complainant," he said, referring to the numerical value accorded to Saiful at point "D8" in the printout of the STR test.
"What about 13, 15? 12, 14? 14, 15?" the lawyer pressed.
He said there appeared to be the possibility of eight other male contributors apart from Saiful and "Male Y" involved.
Dr Seah grudgingly admitted to the possibility, but stressed that the profiling of the number and identities of the contributor could not be evaluated based on just one locus, as the defence appeared to suggest.
Ramkarpal told reporters later that the defence sees Dr Seah's DNA profiling analysis as incomplete.
"She's doing it simply by looking at those graphs, but it's a more complex process," he said.
An Australian DNA expert, Dr Brian McDonald, was seen whispering frantically to the lawyers earlier this morning while the prosecution was carrying out its examination-in-chief.
Ramkarpal said that based on Dr Seah's own STR test, there appeared to be a possibility of 10 contributors in total, and in order to exclude the other eight — she had already identified Saiful and "Male Y" — she must conduct a statistical evaluation.
"This is important. She admitted she only did one for A3, the trousers. And for that, she didn't give us a copy of the report.
"Her analysis is not complete. She has to do more tests to be sure," he said during a break in court proceedings.
The defence continued to interrogate Dr Seah over her analysis of the information of the DNA profiles, when trial resumed in the afternoon.
Ramkarpal suggested that she had not consistently followed international standards and guidelines, which was hotly rebutted by Dr Seah in the witness box.
Appearing somewhat flustered, she insisted that the Chemistry Department's laboratory in Petaling Jaya had been accredited by several world bodies and passed muster, saying the systems used for genetic profiling work was up-to-date.
But Ramkarpal persisted in his questioning, asking her if she had adopted the guidelines set out by the International Society of Forensic Genetics — of which she was a member — in this case.
Dr Seah reluctantly admitted she had not, after trying to explain that each lab had its own benchmark methods.
"It was not employed in this case," she said.
The defence team later explained to reporters that it needed to find out what methods Dr Seah used in her laboratory, if she had followed international guidelines and whether she had been consistent in adopting them to come to her conclusion.
The trial resumes at 8.30am on Monday.
The identities of the two male contributors have yet to be established in court.
Semen stains were also found on two spots on a black pair of his trousers.
But it was the presence of a third male on Saiful's anal region that caused a stir in court today.
The university dropout, who had previously worked for Opposition Leader Datuk Seri Anwar Ibrahim, had complained his ex-boss had sodomised him at a luxury condominium in upper-class Bukit Damansara on June 26, 2008.
Saiful, now aged 25, has never named anyone else.
Dr Seah appeared hesitant to speculate about how a second mystery male DNA profile had been transferred to the perianal region, saying she was not an expert.
But when the prosecution pushed the question despite the defence lawyers' objection, Dr Seah said it was mostly through a third-party contact and not directly.
She said it was possible for the DNA profile to transfer from another surface to Saiful's perianal region; such as a through the backside's contact with a common toilet seat.
Dr Seah also noted that two other swabs of Saiful's rectal area showed the presence of a male DNA profile other than his own.
She said that another swab stick marked as "B7", which was one of two taken from the high rectal area, showed that the mystery man Male Y's DNA stamp there to be more dominant than Saiful's own.
A second swab of the same area however revealed neither Male Y to be more dominant than Saiful or otherwise.
Dr Seah spent the afternoon expanding on an indepth analysis of her findings.
The court proceedings were abruptly halted less than two hours into the prosecution's questioning of Dr Seah when the defence team informed the judge of yet another discrepancy in their copy of the 52-page detailed profiling report.
Judge Datuk Mohamad Zabidin Mohd ordered the prosecution to hand over a proper copy before adjourning the trial to tomorrow at 8.30am.
The trial had been set back in its morning session when the defence team was supplied with a different version of a police document, triggering an outcry from Anwar's side.
Anwar, the 63-year-old PKR de facto leader, is currently facing sodomy charges for the second time in his life.
The former deputy prime minister is charged with sodomising his former aide at Unit 11-5-1 of the Desa Damansara Condominium in Jalan Setiakasih, Bukit Damansara here between 3.01pm and 4.30pm on June 26, 2008.
Anwar has denied the charge, describing it as "evil, frivolous lies by those in power" when the charge was read out to him.
He is charged under section 377B of the Penal Code and can be sentenced to a maximum of 20 years' jail and whipping upon conviction.
The trial is taking place 18 months after Anwar was charged in court in August 2008.
He was charged with sodomy and corruption in 1998 after he was sacked from the Cabinet and was later convicted and jailed for both offences.
He was freed in September 2004 and later resurrected his political career by winning back his Permatang Pauh parliamentary seat in a by-election in 2008, which had been held in the interim by his wife.
He had three years ago led the opposition coalition, Pakatan Rakyat, to a historic sweep of five states and 82 parliamentary seats in Election 2008.
Surat Terbuka YB Nurul Izzah kepada Datuk Bandar Kuala Lumpur : Isu Jejantas
Posted: 18 Feb 2011 12:00 AM PST
Rujukan Anda :
Rujukan Kami : PPLBM/P121/DATUK BANDAR/ISU SETEMPAT/11/02/009
Tarikh : 16 Februari 2011
Yang Berbahagia Datuk Seri Ahmad Fuad Bin Ismail
Datuk Bandar Kuala Lumpur
Tingkat 27, Menara DBKL 1
Jalan Raja Laut
50350 Kuala Lumpur
Assalamualaikum w.b.t Yang Berbahagia Datuk Seri Ahmad Fuad ,
MOHON PENJELASAN BERKENAAN DENGAN PROJEK JEJANTAS YANG MENGHUBUNGKAN PUSAT KONVENSYEN KL DAN HOTEL IMPIANA KLCC
Dengan hormatnya saya merujuk kepada perkara diatas.
Buat pengetahuan pihak Yang Berbahagia Datuk Seri Ahmad Fuad, saya telah melawat projek Jejantas yang menghubungkan Pusat Konvensyen Kuala Lumpur dan Hotel Impiana KLCC, yang telah membawa saya kepada persoalan-persoalan berikut:
1. Menurut laporan Bernama (terbitan The Star bertarikh 8hb September 2010):
"Petronas telah menyumbangkan RM100 juta kepada pembangunan kemudahan dua-fasa ini yang menyokong usaha kerajaan bagi menggalak dan merangsang pertumbuhan industri pelancongan. KLCC (Holdings) Sdn Bhd (KLCC), sebuah subsidiari milikan-penuh Petronas telah ditugas mengurus peruntukan tersebut bersama DBKL sebagai penyelaras projek utama untuk laluan pejalan kaki di KL."
Dalam pengurusan peruntukan tersebut, sudah pasti DBKL menjadi badan yang meluluskan reka bentuk dan spesifikasi jejantas tersebut. Maka persoalan yang timbul adalah daripada RM10 juta yang diperuntukkan, berapakah jumlah sebenar kos pembinaan jejantas 142m tersebut? Dan apakah kos sebenar untuk pembinaan jejantas fasa kedua sepanjang 375m, yang mengikut laporan The Edge (4hb Januari 2011) akan direka dan dibina oleh Sunway Construction Sdn Bhd?
Dan adakah kesemua aspek reka bentuk kedua-dua jejantas ini benar-benar mematuhi Undang-undang Kecil Bangunan Seragam 1984 (Uniform Building By-Laws 1984)?
2. Laporan di The Star bertarikh 9 Februari menyatakan Datuk Bandar Kuala Lumpur Datuk Seri Ahmad Fuad Ismail dan ketua pegawai eksekutif KLCC (Holdings) Sdn Bhd Hashim Wahir telah "menandatangani surat perjanjian untuk penyerahan jejantas ini dari KLCCH ke DBKL."
Ini dengan terangnya menunjukkan suatu mekanisme "Bina dan Pindahmilik" (Build and Transfer) telah diguna secara diam-diam, tanpa pengetahuan umum dan dengan tiada kebertanggungjawaban. Akhirnya, wang rakyat akan diguna untuk menyelenggara kemudahan ini. Adakah penduduk KL bakal dikejutkan dengan nilai yang "maha besar"? Adakah pihak DBKL akan mengenakan "tol" kemudian untuk membayar kos yang menggunung, atau adakah ianya akan diswastakan?
Berapakah kos penyelenggaraan kemudahan ini (dan juga jejantas fasa kedua) pada tahun-tahun akan datang, dan siapa yang akan menanggung beban penyelenggaraan tersebut? Dan adakah kos ini yang akan ditanggung oleh rakyat kerana penggunaan duit rakyat dalam pelaksanaan projek ini?
Saya amat berharap agar Yang Berbahagia Datuk Seri Ahmad Fuad dapat memberikan respon segera di atas persoalan dan permasalahan yang saya bangkitkan di dalam projek jejantas ini.
Segala kerjasama daripada pihak Yang Berbahagia Datuk Seri Ahmad Fuad, saya dahului dengan ucapan terima kasih dan mudah-mudahan segala kerja kita diberkati Allah S.W.T..
"Bersama Menegakkan Keadilan"
Sekian. Wassalam.
Yang Berkhidmat,
Nurul Izzah Anwar
Ahli Parlimen Lembah Pantai
S.k Yang Berhormat Senator Datuk Raja Nong Chik Bin Raja Zainal Abidin
Menteri Wilayah Persekutuan Dan Kesejahteraan Bandar
Pejabat Menteri
Aras 4, Blok 2, Menara PjH
Presint 2 62100 Putrajaya