---
Anwar: No need for shadow cabinet
Posted: 23 Feb 2011 05:38 AM PST
Opposition leader Anwar Ibrahim today rubbished Premier Najib Razak's challenge for the Pakatan Rakyat opposition to form a shadow cabinet to show that it is a credible and united front. Najib made the challenge on Feb 19 last week while speaking at a function in Merlimau.

Time:

06:10

More in

News & Politics
At times, courts are helpless to safeguard minority rights: a small alleged scuffle on Godhra platform in the evening of 27th February nine years ago would stain the secular India by a lot of bloodshed?
Posted: 23 Feb 2011 05:37 AM PST

Who would have imagined that a small alleged scuffle on Godhra platform in the evening of 27th February nine years ago would stain the secular India by a lot of bloodshed? As mentioned by Wikipedia.com, the unprecedented repercussions of the sordid event of burning 58 passengers, mostly Hindu pilgrims, led to "the retaliatory massacres against Muslims on a large scale, in which 790 Muslims and 254 Hindus were killed. 223 more people were reported missing. 523 places of worship were damaged: 298 dargahs, 205 mosques, 17 temples, and 3 churches. Muslim-owned businesses suffered the bulk of the damage. 61,000 Muslims and 10,000 Hindus fled their homes. Preventive arrests of 17,947 Hindus and 3,616 Muslims were made. In total 27,901 Hindus and 7,651 Muslims were arrested. Nearly 10,000 rounds of bullets were fired by the police, killing 93 Muslims and 77 Hindus".  The local Muslims have been maintaining that the scuffle, the burning of S-6 compartment and the entailing riots were the part of one big conspiracy. Their viewpoint got strength from the report of the Ahmedabad-based Forensic Science Laboratory (FSL), which expressed that "it is impossible that inflammable liquid could have been poured from outside into the train compartment". One of the reasons it gave was that the height of the window of the coach was around 7 feet from the ground at the place and in the position it was not possible to throw any inflammable fluid inside from outside the coach from any bucket because by doing this, most of the fluid was getting thrown outside. According to the report, inflammable liquid was already present in the train compartment and fire started from inside.
New Delhi: Union Law Minister M Veerappa Moily has finally accepted the fact that there is inability on the part of Court or the Constitution to safeguard minority rights at times. His statement comes a week after former Chief Justice of India A. M. Ahmadi accepted that the Supreme Court could have
prevented the demolition of the Babri Masjid.
Moily said, "At times Courts or the Constitution may become helpless to go to the "rescue of the minority when there is a tyranny of the majority."
Moily said this while addressing a gathering at a panel discussion on Indian Constitution and the US Bill of Rights, a report in the Indian Express said.
Elaborating further on his idea about safeguarding minority rights in India and a comparison with the US, Moily said that US President Eisenhower had sent federal police to take action and put an African-American student back on the bus, when that student was reportedly thrown out.
But if an Indian Prime Minister or the President does the same kind of thing in case of any discrimination, then "a stricture may come from the Supreme Court," he further added.
the burning of a train in the village of Godhra, in India's Gujarat state, in 2002 killed 59 Hindu pilgrims.
Rightist Hindu politicians blamed Muslims for the fire and it led to Indian's worst religious violence in years, killing about 2,000 people, mostly Muslims
After a trial lasting almost nine years, 59 people were found guilty.
Al Jazeera's Prerna Suri reports from Ghodr
From Jasmine Revolt To Armageddon
Posted: 23 Feb 2011 02:03 PM PST
Inside the dank of dictatorships, authoritarian regimes and monarchs that have spun class miseries by a serial lark of severe unemployment and high food prices in an oil-rich region, a spreading waft of refined jasmine has inspired the world into believing a new culture will settle over the world.
What began with the self-immolation of an educated unemployed youth in Tunisia on 17 Dec. 2010 has spread across the Middle East and North Africa (MENA), taking in Iran and the Ivory Coast as well.
President Zine El Abidin Ben Ali of Tunisia lost his foothold and slipped away to Saudi Arabia, a fallen star that was soon to be followed by Egypt's long time president, Hosni Mubarak, said to have amassed a fortune estimated to be between 40 and 70 billion USD.
Today, after the fragrance has floated into Libya, the Jasmine Revolution, as it has been called because members of the Tunisian chapter had worn the flower behind their ears, has reached a crest that is likely to become a turning point
Muammar Ghadafi, the Arab revolutionary of a unique plumage, now under pressure inside that regional stress that is read as the making of the New Middle East and Greater Israel, has vowed to die as a martyr rather than slip out of the dank like a cur.
It may be naïve to say the Jasmine Revolution need not be about the New Middle East or Greater Israel. But it is a fact that the street uprisings are primarily about gross unemployment, averaging nearly 20 percent in the region and food prices that have gone out of reach for a lot of literate and lower-middle class families. But the demonstrators in Libya could be strongly Egyptian workers.
Still it settles the matter neatly as the making of an underclass from people who are often highly educated against a backdrop of heaven-reaching illiteracy that may be 40 percent of the adult population, in Egypt.
It is, in short, serious inequity, the power sustained by the police state, like it was under Shah Reza Pahlavi of Iran.
In Iran, where the unexpected turn of events has been said to be expected, street-showings of an assortment of citizens demanding basic freedoms and rights were quickly squashed.
But for whatever niceties Iran have stood for in the eyes of the religious, the Islamic Republic cannot escape global scrutiny for the incarceration of Jafar Panahi.
Jafar Panahi, 50, is the film-maker who drew on celluloid the tongue-in-cheek,
Offside
, which has been widely publicized.
Panahi made a movie showing a group of Iranian women who dressed as men to gain entry into a stadium to see a football match featuring their favorite team.
The good man was sentenced to six years in jail for that and banned from film-making for 20 years, a senseless reaction of paranoia over what is clearly a simple protest against cultural constraints stemming from patriarchal ridicule of simple freedoms for women, and against the social critics.
This is the difficulty about religion, and especially about Islam. It has little tolerance for the social critics and it is often a killer of ideas too.
Iran is Shi'ah. The Shi'ah, still in sectarian combat against the Sunni school of Islam in Lebanon, Iraq, Afghanistan and Pakistan, numbers 70 percent of Bahrain, which is a Sunni monarchy.
While Bahrain is also street-bound in the Jasmine Revolution and which can disrupt the flow of oil in the Gulf, the greater danger to regional stability issuing from the Sunni-Shiah contrast in the Gulf is the lurking Shiah community of Saudi Arabia.
They are between 12 to 15 percent of the oil giant, a number larger than what is required to stage a successful revolution of the kind that is rolling through the region.
Egypt's revolution that ended the reign of Hosni Mubarak was performed, at its peak, by less than 2.5 percent of the whole population of 80 million.
But are we now reaching the turning point of the movement for rights and for equity?
In Libya Muammar Ghadafi reportedly ordered his country's oil-plants to be closed, a clear address to the world that the Arab (and Iranian) reactions are on the way. Oil price surged as a result, and markets slid all over the world. Libya produces 1.6 million barrels per day.
Iran sent two naval ships through the Suez Canal en-route to Syria. About 2.4 million barrels of oil move through the Suez and the Suez-Mediterranean pipeline per day.
The threats are real, the warnings ominous. This is, after all, not merely an exercise for regional reformation but an existential conflict to the given cultures, some of which remain tribal and unaccustomed to the demands of open and democratic society.
These demands, for freedom of speech and expression, freedom of conscience (the right to choose our beliefs and faiths), and the freedom of assembly, are anathema to many of the surviving tribal communities in the region.
While they are human essentials and for them we must cut across the boundaries of national sovereignty, making it our business to reach for (democracy), throughout the world, this view would be inadmissible in the monarchical Arab states or in the tribal reaches of Libyan society as well as with many communities in Iran and Iraq.
This is the underlying sensibilities in the Jasmine Revolution, an under-layer of sensibilities that may be diverse from our own and which can, in the given conflict of values, recoil as an intense and intimate conflict that is existential, and not merely a conflict of cultures.
In other words, it is clearly favorable to the making of Armageddon.
The movement for a free world will have to face the threats----a. ghani ismail, 23 February, 2011
Zairil Named Guan Eng Aide In DAP Bid To Lose Anti-Malay Tag - By Clara Chooi.
Posted: 23 Feb 2011 03:30 AM PST
Lim Guan Eng has named newcomer Zairil Khir Johari, the son of the prominent Umno stalwart, as his political secretary in what appears to be the DAP's latest attempt to shake off its anti-Malay stigma.
The son of the late Tan Sri Mohd Khir Johari is the first Malay to be appointed political secretary to the secretary-general in the history of DAP, which was founded in 1966. He joined DAP last year.
The Penang chief minister, however, stressed that Zairil's appointment, effective today, had been based on the latter's attributes and qualifications and not on his race.
The fact that Zairil is a Malay, he added, was "purely coincidence".
"It is not because he is a Malay but because he is a leaned individual. He can probably even teach me things that I do not know," he told a press conference today.
The Bagan MP added that a person's level of competency is "race-blind" and not "race-specific".
"Zairil is an entrepreneur, an idealist and a reformist — a truly dangerous combination. The fact that he is all that makes him fit the bill for our requirements... it is by coincidence that he is a Malay. With his extensive experience and positive contributions to the party, we feel that he can help us to bring real change," he said.
Lim however admitted that DAP's popularity among the Malays could improve with Zairil's involvement in the party, but stressed that support should be attracted based on a community's needs.
"We do not want to attract support based on race but on needs. And if the Malays have the greatest needs, then they should be the main beneficiaries. Zairil happens to be a Malay but it is about his attributes and qualifications first and only then, as a coincidence, our Malay votes may improve," he reasoned.
Lim said that the "anti-Malay" tag on DAP had been created due to the success of Barisan Nasional's political propaganda.
"We have never been so... it has always been the success of the propaganda of BN that we are anti-Malay or anti-Muslim so we have to break and fight this. I do not want to concede that we are a racist party like Umno. No, we are open to all Malaysians and of course if Zairil or anyone else can help us to breach the gap, then that would be a step in the right direction," he said.
Lim however admitted that Zairil has only been a DAP memnber for about six months, but insisted that the youth, with his qualifications could assist the party well.
"We want to reach out to all, including the Ibans, Kadazans, Chinese, Indians, Malays. It is not about race or ethnicities. We talk about the lowest 40 per cent of household income earners, most of whom are Malays. We want to focus on this group," he said.
Lim added that DAP's Malay support had improved since Elections 2008 but noted that it was difficult to ascertain if this could help Pakatan Rakyat affect significant changes in the government.
"But if you look at our support, it is much more now than before 2008. In Penang where I am CM, the Malays can see how we have made Penang cleaner and greener," he said.
Zairil later told the media that he chose to join DAP as he had wanted to be on the side of "what I feel is right".
"When I first wanted to get involved in politics, I spoke to many people. I made up my mind that I want to be with what I feel is right which is PR," he said.
He added that Lim had already given him many duties and pledged that he would work "25 hours a day" for the party.
"Any work that YAB Lim gives out is not easy because he is a very hardworking boss who works 24 hours a day. So we have to work 25 hours a day," he said.
Zairil will serve Lim as political secretary in the latter's position as DAP secretary-general and will be based at the party headquarters in Kuala Lumpur.
The 28-year-old is a Master of Arts graduate in International Studies and Diplomacy from the School of Oriental and African Studies in the University of London.
He also has a degree in Information Systems Engineering and was an entrepreneur in the chocolate industry, where he introduced the first full-coloured chocolate printing technology in Malaysia.
The father of one comes from a family of nine siblings including himself and his father was formerly the education minister who served three prime ministers including the late Tunku Abdul Rahman, the country's first prime minister.
Courtesy of The Malaysian Insider

US must stay out of Middle East revolts
Posted: 23 Feb 2011 02:39 AM PST
In his e-mail, my journo friend Romy Trinidad of the Manila Chronicles wrote from Muscat that the Americans should step in fast to safeguard its and allies' interest in the region. As more countries - with China in the probable lineup - facing the 'uprising', Washington has a big role to play in ensuring the transition of power is carried out smoothly.
My immediate answer to him is: "Sorry bro, I beg to differ!" And so, I sent him a reply:
"This assumption is incorrect and ignorant. People in the United States want to assume they are the center of the universe, and act as overbearing parents to every other nation in the world. They take this responsibility in many situations because they cannot stay out of others' business.

"If their help is asked for, then assistance can be considered. Otherwise, they need to stay out of the Middle East and China if these countries continue to revolt. They are grown-ups and can handle change if they seek it. These changes are their doing, and the US had nothing to do with it — the US needs to leave them alone unless they ask for its help. Only then will any form of responsibility fall on the US.
"China's revolution, if it continues to exist, is going on the same path as the Middle Eastern countries fighting for rights. It would appear Tunisia set off a powder keg. All repressed citizens who have seen change can happen, and finally have the courage to step up and take their lives into their own hands.

"This, despite what some may believe, is something that has been waiting and needing to happen for quite some time.

"No one deserves to live a life less than satisfactory, and many countries do not have the freedom like what they have in the US. Even though some do not want this level of freedom, if others do no one has the right to deny it to them.

"It has also been said because of these revolutions it will become the US's responsibility to provide funding and military support to those countries revolting, especially considering statements made by President Barack Obama that encourage Egyptians to take what they want.

"Wrong. Egypt belongs to the Egyptians, Bahrain belongs to the its people while Libya belongs to Libyans. They dont belong to the US. Not even Obama can claim any part of them as being an American interest.
"So, let them settle their domestic problems. After all, they are not attacking their neighbors. We can only hope for the best. I am convinced that any new leader would look forward to maintaining good relations with the US and other countries, including Malaysia. For us to tell them what and how to do, is not right..."
Carry on with your reporting bro. I always follow your reports.
M.C.A WOMEN MODERN DAY CUSRING ARE MEN NATURAL-BORN CHEATERS? AFTER BEING LOVED AND LEFT DRY BY CASANOVA
Posted: 23 Feb 2011 12:29 AM PST

One victim, who wished to be known only as Tang, 28, said the man she knew as Ken Isaac told her his business was having financial difficulties last year.
"I was initially reluctant but I eventually gave in after he promised to return the money after three days," said Tang.
The other victims, who only wanted to be known as Eng, Beh and Lee, all in their late 20s, said Ken had used many aliases – like Isaac Leong and Leong Ken Lee – to trick them.
Beh, who works in accounting, believed Ken had cheated at least two other women and a man of their money.
All the women, except Lee, have lodged police reports.
Lee was reluctant as the Casanova had threatened to "fix her" by claiming that he had connections with the police.
Eng said the conman had even seduced her friends and turned them against her when she cautioned them against going out with him.
He said his department had received 22 cases involving such Casanovas since 2006, adding that many of the cases involved more than one victim.
"So far only two Casanovas have been successfully dealt with. But the women have lost their money and much more," said Chong.
He was charged under Section 457 of the Penal Code and sentenced to four years' jail and three strokes of the cane by a magistrate's court after he pleaded guilty to theft.
There must be something wrong with the judiciary of our country if the life of a little girl has little value, if at all.
Her rapist escapes with a sentence which is similar to giving him a rap on the knuckles. He will be let off after two years' jail, possibly earlier, with good behaviour. He can pick up the pieces of his life. He will also continue to be a danger to society.
And what about the illegitimate child? He or she has to live with the knowledge that its father was a rapist.
Why do our courts treat the victims worse than they do the perpetrators? Instead of being helped, the victims undergo more humiliation and punishment.
Whatever sentence that is passed down to the rapist can never be sufficient and will not undo all the damage to his child. She is the one to bear the mental and physical scars for life. Her parents will bear some guilt for what has happened to her child.
Most child sexual abuses are never disclosed, but if this is the sort of punishment that is meted out by the courts, it is no wonder that families of the children and the victims themselves, would rather suffer in silence.
When will the courts act to protect the victims of child sexual abuses?
It is also time we had more severe punishments which will act as deterrents. Our courts are flawed.
Although Bint claims, "If I could go back 25 years and start again I would," his
interview
hits some unrepentant notes as well. "What I've done is turned a lot of my dreams into reality," He told the 
Daily Mail
. "I've gone that extra step. Instead of fantasizing what it would be like to own a Ferrari I went out and got one." 
Dealbreaker
hypothesizes about which is the most plausible Bint lie 
here.
)
So, now that Bint's (second) jail term is behind him, will he play by the rules? "…I can't say never again. Let's be honest, nobody would believe me if I said was going straight," he told the Daily Mail.
Many more details of his outrageous lies and manipulations can be found 
here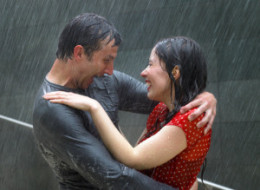 For everything that gives us comfort and pleasure, obviously shifting from a lot to a little would be tougher than shifting from none to a few. So, if for a while we simulate a situation that denies us the stimulant completely, the shift changes perspective.
Take a child who craves chocolates all day through. Try and decrease her supply from five to one and she will not accept it, so used is she to five. Stop her supply for a few days, telling her clearly the denial is just for a limited period so as to win her cooperation. And then when the time comes, give her one a day. Comparing this to the total denial, she may be able to happily accept the new situation!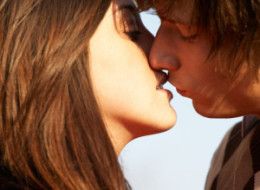 The same technique can 
work
for 
relationships
as well. Minimising contact with someone you are close to can be a slow and painful process, involving much heartache. And if you know its forever, it involves a lot more angst and hesitation. You keep telling yourself you should stay away and still are not able to do so. You allow yourself that one text message that leads to another, that one conversation that leads to a meeting, that one meeting that makes it difficult to move away again. Sometimes one partner is able to move on faster than the other, who may keep knocking at a door that's long been shut with demands that cannot be met any more, thus losing dignity in the process. Perhaps that's why they say ex-lovers can never be friends.
But what if you were to give yourself a month of total separation without any contact you know it's just for a month, 
so there is
something to look forward to. And if there is a glimmer of hope in the distance that carries you forth,the situation always becomes easier. As you near the end of the month, you can decide on the coordinates for a new 
relationship
, a
friendship
. For now you have seen that you can be in control of the situation and this confidence arms you with a new power. And you may be able to prove wrong the adage that you cannot be friends with a former flame!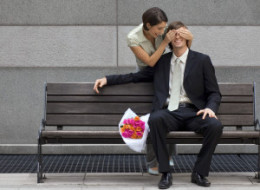 The point is that now you approach the situation with lowered expectations and so there is lesser scope for disappointment. Every relationship has its high points which are bound to be levelled out over time. If we base our expectations forever on those highs, the rest of the relationship is bound to be disappointing. For a stable, lasting relationship, you have to learn to deal with expectations. This is exactly what we do when we distance ourselves from a situation in order to get an objective perspective, which distance always provides us with.
Looking for a professional nod for my sugar theory, I consulted 
my friend
, psychiatrist Dr Deepak Raheja. He at once confirmed, the parameters of comparison are determined by the baseline. If you increase the threshold, it alters the neuro adaptation in that frame you mentally, physically and psychologically get used to that lesser amount of interaction. Sometimes weaning doesn't work and it is more effective to snap the cord. When you do this, the craving is a lot more. And then the re-experience helps the mind accept better.
He went on to explain theories of attachment which state that when you get attached, it fosters a state of dependence and lead to an increase in receptors in the brain that determine binding, and the body starts yearning. A smaller amount of the usual dose isn't enough to satisfy the receptors It is only when you give it the shock of total denial that the receptors are able to accept the lesser stimuli.
However, 
the doctor
warns that this is not likely to work in extreme situations, such as people with sexual addiction, etc. In extreme situations, unless dynamics of the mind are worked on, the mind will still keep yearning.
Even stellar 
relationships
lose their spark over time. Here are the ingredients of a lasting, fruitful partnership, and techniques for weathering the stormy periods.
.
describe it as a process of "individuation," with each party becoming a more sophisticated person through the ups and downs. The ancient tale of Amor and Psyche depict 
love
as a rite of passage, full of trials that eventually lead to a productive union.
I have been practicing psychotherapy for 35 years. Much of that time has been devoted to matters of love. Out of that experience, I can distill five basic issues that people face. These can be seen as guidelines for loving:
Love your partner. People struggling in a relationship are often focused more on themselves than on their partners. Or they worry so much about the quality of interactions that they don't see their partners as separate people. Jung once said that people often mistakenly assume that their partners have the same psychological make-up as they do. In this context, I would define love as taking an interest in your partner's life as different from your own. When I do therapy with couples, I sometimes ask one partner to sit aside and observe as I speak about deep matters with the other. I hope that each person will come to appreciate the other's complexity, depth and difference.
Deal with shadow elements. Another person is bound to have ideas, behaviors and emotions that are particularly difficult for you. We are all raised differently and may have different spiritual and religious ideas, and certainly different ways of doing things. These may touch the shadow in a partner, raising issues that are taboo or anxiety-filled. It helps to anticipate these shadow factors and make them part of your philosophy of love. Many people go into a relationship unconsciously and deal minute-by-minute with its challenges. It's better to have thought things through and come up with a working and flexible philosophy that includes dealing with differences.
Diffuse your sexuality. Sex is not only about love-making, but about having pleasure and fun in a broader sense. You can develop a life of pleasure with your partner, doing things that give deep satisfaction. It's not just about partying, but enjoying nature, the arts, yoga or some other spirit and body care. A sensuous life can make love-making less pressured and more enjoyable. Take care of your body. Baths and oils and sensuous clothes don't have to be superficial. It all depends on your attitude. Many people have deep puritanical ideas about the body that carry over into relationships. Often these ideas come from one's family background, or sometimes they're just in the air. Love asks for some indulgence and lightness.
Aim for friendship. Many happily married couples say that what makes their relationship work is that their lover is also a friend. The history of philosophy would support that idea. Many writers of the past have said that friendship is the most important pleasure that life offers. You may be an intense lover and yet are still on the way toward friendship. It is a kind of love that is relatively free of illusions and wild emotions. It tends to be steady and aims at the well-being of the other. But you have to cultivate friendship. It doesn't come into being automatically, and it fades from lack of attention. Intense relationships don't seem to do well in the unrelenting fire of passions. Friendship is cooler, but, of course, not cold. It is a warm way of being together that takes its pleasure from sheer companionship, rather than from the cauldron of needs and desires that usually make romantic love so hot.
Make a life. Some couples are so focused on each other that they get tied up in interpretive knots that choke the relationship. Or it dries out from excessive analysis and attention. Love between two people naturally spills over into a community of friends, renewed contact with family members, making a home, perhaps having children and creating a life that extends beyond the couple. You can cultivate a life together and not just a relationship. Often this means learning about your partner's interests and work and finding common activities in society. Love presses outward, feeding the world from the intensity of its passion. I often imagine world peace growing out of good sex and the interesting lives of couples. Our imagination of a relationship could be larger in scope and more dynamic. We could understand our feelings of love and our struggles to be reaching into a world in need of what we have found in the privacy of our personal lives.
Plato said that love is a mania — a good kind of madness that drives us crazy and yet makes a world. Ancient philosophers said that the same drive that draws us together keeps the planets in orbit. Our loves are large in scope and definitely deserve creative attention and constant devotion.
Even stellar relationships lose their spark over time. Here are the ingredients of a lasting, fruitful partnership, and techniques for weathering the stormy periods.
Joy, passion, great sex: when a couple heads into 
marriage
, this is what they have in mind. Of course they want their relationship to last—but without losing a shred of that initial high from when they first met, began courting, and fell in love. But people change. Relationships change. Some couples' bonds deepen and relationships flourish over time; other partnerships don't fare as well. When our relationships lose intimacy—as many of us fear they will—is the love lost forever or just temporarily misplaced?
As a 
marriage and family
therapist in practice for 40 years (and married for nearly 35), one thing I've learned is that even stellar relationships lose their spark over time. I help people understand how to weatherproof their relationships for the long run.
♦◊♦
Research shows that modern couples are looking for a partnership that's "interesting." They want partners who enhance their lives and with whom they can grow over time. Gary W. Lewandowski Jr. at Monmouth University in New Jersey talks about "self-expansion": how people learn about themselves from their relationships. His research demonstrates that as self-expansion increases, so do commitment and relationship satisfaction. In expansive partnerships, he argues, couples don't lose themselves in the marriage—they grow in it. Behaviors and character traits that had previously not been a part of their identity become essential to how they experience life.
UCLA's Family Studies Center researched 1,500 couples who had been together for five or more years and who acknowledged having a strong, close, deeply committed bond. The couples revealed six common characteristics:
There was a physical attraction between them.
They were in the relationship out of clear choice rather than out of obligation or fear of being alone.
They shared fundamental values, beliefs, interests, and goals.
They were able to express anger clearly and directly and they resolved differences through communication and compromise.
They experienced laughter, fun, pleasure, and play with each other.
They were able to express support for each other and support each other's activities, interests, and careers.
In relationships with potential for durable longevity, each individual is willing to make the relationship a priority, giving it time, energy, and sustenance. As couples age together, the traits inherent in true friendship and close companionship take on greater significance. The partners constantly re-choose each other and feed positive energy to the relationship. They have each other's back. They look out for each other.
In healthy relationships, both partners feel appreciated. He knows she respects and admires him; she feels nurtured and desired by him. Men tell me that their partner's sweetness helps them to keep their hearts open. Women tell me that a man's self-confidence is sexy. Conversely, men fear and resent it when their partners lose the sweetness and become brittle, bitter, and "bitchy." Women fear and resent it when their partners become disengaged and either passive or controlling.
Gordon Brown's Sis-In-Law Behind Anti-Taib Campaign, Says Report - By Shannon Teoh.
Posted: 22 Feb 2011 11:10 PM PST
Radio Free Sarawak, an independent radio station that has been critical of Sarawak Chief Minister Tan Sri Abdul Taib Mahmud, is being broadcast by former British prime minister Gordon Brown's sister-in-law and a Dayak from London, according to a report by the London Evening Standard.
The tabloid revealed yesterday that Clare Rewcastle Brown is also the author of Sarawak Report, until now an anonymous blog that targets the Barisan Nasional (BN) government in the state and receives 18,000 hits a day.
The daily said that Rewcastle Brown and Peter John Jaban, known as Papa Orang Utan by his listeners, have decided to reveal their identities ahead of state polls that are expected to be held in April.
Her work, she said, is about "giving the 2.5 million oppressed people of Sarawak a choice."
Rewcastle Brown, 51, was born in Sarawak to British parents before the former British colony was handed over to Malaysia, lived in the region until the age of eight, said the paper.
The unlikely duo broadcast from a flat above a restaurant in Covent Garden, located in the heart of London, to Sarawak, over 10,000km away.
Their aim is no less outlandish: To expose the alleged corruption of Abdul Taib, who has ruled over Sarawak for 30 years.
The London Evening Standard visited their studio where the tattooed tribesman Jaban was interviewing a village headman who has been forcibly removed from his land and was speaking to them on a mobile phone from the edge of the Borneo rainforest.
Rewcastle Brown briefed Jaban: "Make sure you ask if he knows that it's chief minister Taib who has stolen their land? And get who he'll be voting for!"
The paper said that the two had kept their identities secret over fears that Taib, 74, said to be one of the world's most ruthless and wealthiest men — richer allegedly than the Sultan of Brunei, whose independent country lies alongside — would seek them out with "the full force of his retribution."
"English is still the unifying language in Sarawak and I use my blog and broadcasts to expose the outrageous deforestation which has seen 95 per cent of Sarawak's rainforest cut down and replaced by logging and palm oil plantations which have enriched Taib and his family," Rewcastle Brown said.
"What's more, my investigations indicate some of the Taib family money is right here in London and includes a lucrative property portfolio in the heart of our capital. The leader of the opposition party, a charismatic human rights lawyer called Baru Bian, inspires hope of real change in the upcoming election, but scandalously only one-third of the electorate are registered to vote and the corrupt Malaysian government turn a blind eye because Taib always delivers them Sarawak, their richest state," she said of the Sarawak PKR chief.
She said their decision to go public was prompted by death threats posted to Sarawak Report and by the mysterious fatality of her chief whistleblower in the US.
"Before Christmas, Taib's disaffected US aide Ross Boyert was found dead in a Los Angeles hotel room with a plastic bag around his head. The inquest is still pending but there was a sense that Peter and I could be in danger. Rather than hide, we've decided to come out fighting," she told the London Evening Standard.
"The irony is that Taib and his people think we're a huge operation but there are just five of us with a couple of laptops and a mixer. Advances in MP3 technology mean that these days shortwave radio is cheap and easy to do. We've been so effective that Taib's people believe we're funded by George Soros, whose foundation funds Radio Free Burma," she said, referring to the billionaire US financier.
Her outfit — started in October from the dining room of her loft in Victoria where she lives "in shabby dilapidation" with her husband Andrew and their two teenage children — costs less than £10,000 (RM49,000) a month, she said.
Initially she funded it herself but she has since roped in some "better-off friends" who help out "anonymously".
"Not Gordon," she said, referring to the former British PM. "His support is strictly moral!"
Her passionate dedication to a cause 99 per cent of Londoners have never heard of sometimes creates strains, she admitted, with friends and family.
"But I honestly believe that Taib is probably one of the worst environmental criminals on the planet and that he has taken huge amounts from the country of my birth," she said.
"He never saw me coming. When he set up his property companies in 1982, he could never have imagined that some mad woman sitting in her kitchen in London would unravel his property empire simply by scrutinising company reports online," she added.
As an investigative journalist who started with the BBC World Service in 1983, she is better equipped than most to uncover the wealth of the Mahmud family, wrote the LES.
"My investigations have indicated that Taib and his family have a property empire in Canada, the US and the UK. Funds have been generated by Taib selling off rainforests with some of the money going through the British Virgin Islands," she said.
The London Evening Standard put these allegations to those who are behind the companies and they were denied.
Rewcastle Brown's passion for the rainforests of Sarawak was kindled as a child when she accompanied her mother, Karis, a midwife, into the jungle. Back then, Sarawak had the most diverse rainforest in the world with 3,000 species of trees, 15,000 plants, 420 birds and 221 mammals, said the report.
"My mother would drag me to remote clinics to show the indigenous Dayaks what a healthy baby should look like. Everyone in those villages sleeps in one long-house and my mother frequently saved the lives of their sick babies. As a kid, my first friends were the local children and we used to climb trees and run barefoot, dodging the odd scorpion," she recalled.
The article added that her family came to the UK when Rewcastle Brown was eight and she attended a private boarding school and later finished her masters in international relations at the LSE.
It would be 38 years before she returned to Sarawak on a media trip where the degradation of the rainforest — so evident from the air — shocked her to the core.
In 2008, she went back to report on a by-election and secretly filmed companies clearing rainforest for oil palm.
That was when she "fell into a peat bog and nearly died", and it was also when she met Jaban, 46, an election monitor fired from Taib's state-controlled radio for allowing callers to criticise the chief minister.
Last year, she invited Jaban to become the voice of Radio Free Sarawak in London. It was a drastic step because it meant that while Taib stayed in power, Jaban can never go back, the LES said.
"I miss my four children, I miss my home," Jaban said, tears streaming.
"I am prepared to die for this cause," he added. "In the days of my grandfather, you had to bring a decent clutch of heads as a sign of your masculinity when you got married. Today things have changed but you still have to be a man."
What are their chances of success?
"People say our man hasn't got a prayer in the election and that Taib will intimidate voters as he always does but I think our reports are having a huge effect and that there's a groundswell for change. You've got to take heart from what is happening in the Middle East to rulers who seemed equally immovable until just a few weeks ago," she responded.
Courtesy of The Malaysian Insider

IN THE INDIAN STATE OF MIZORAM THE WORLD'S BIGGEST FAMILY ZIONA CHANA VS ITALIAN PRIME MINISTER SILVIO BERLUSCONI 57 YEARS OLDER THAN "RUBY THE HEARTBREAKER"BELIEVED TO BE JUST 17 YEARS OLD AT THE TIME OF THE ALLEGED AFFAIR
Posted: 22 Feb 2011 09:59 PM PST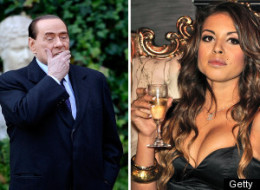 Intimate details of the alleged 
sex scandal
involving Italian Prime Minister Silvio Berlusconi and a Moroccan teen dancer are beginning to find their way into the international press. 
Newly released is a list of 24 uber-extravagant presents — to the 
tune
of a cool $322,648 — that the Italian premier is said to have given to Karima El-Mahroug, better known as "Ruby the Heartbreaker" and believed to be just 17 years old at the time of the alleged affair.
As the 
Telegraph
is
reporting
, among the spectacular goodies are two Rolex watches, a pair of Versace heels, a diamond necklace worth $20,495 and a red fox fur stole worth $24,594. In addition to the glamorous cache, Berlusconi is said to have 
promised
Ruby a sporty Audi R8, but ultimately never delivered.
Check out just some of the many gifts Berlusconi is alleged to have given Ruby below:
Ruby is said to have received two Rolex watches, one of which was worth $68,306.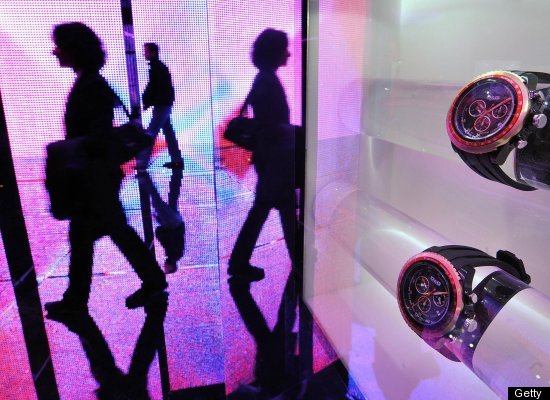 Though Berlusconi had already given her two Rolexes, Ruby allegedly claims she was also given a Dolce & Gabbana Swarovski crystal designer watch "because I told him that I didn't like the Rolex watches."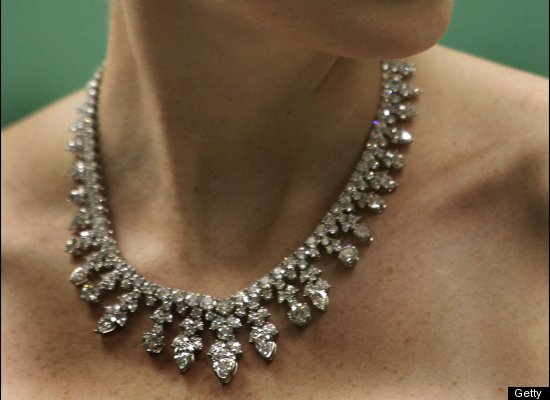 Ruby also allegedly picked a $20,495 diamond necklace made by Recarlo, a Valenza-based design jeweller which provided rings that Berlusconi gave to 24 women MPs and 13 Senators at Christmas.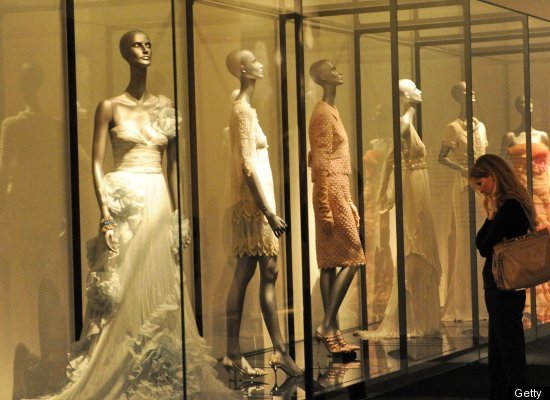 For Valentine's Day, Berlusconi allegedly gave Ruby a Valentino dress encrusted with Swarovski pearls in honor of their first meeting.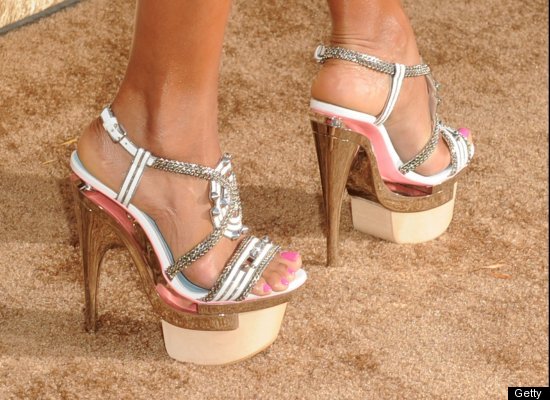 Versace designer heels are just one of the gifts listed
.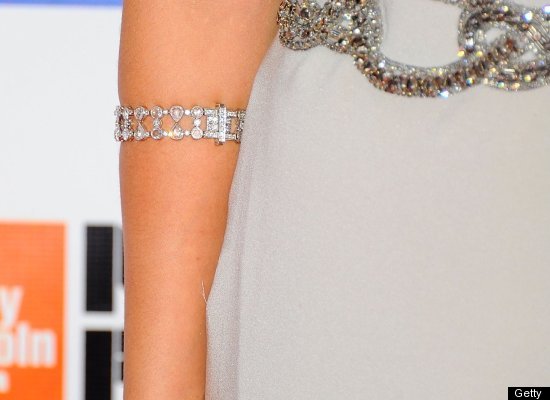 One of the Tiffany diamond bracelets bought by Berlusconi was even allegedly engraved with the initials of her nickname, R.R. for Ruby Rubacuori, or "Ruby the Heartbreaker."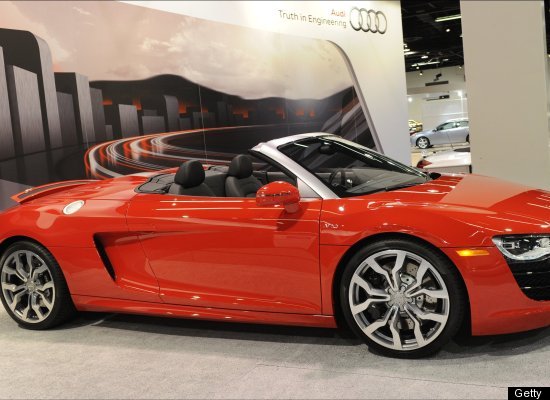 Though Ruby had allegedly been promised an Audi R8, it was never delivered.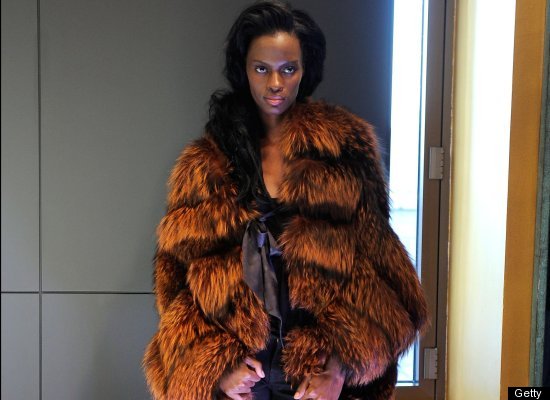 According to the Telegraph, Ruby visited a Helen Yarmak store to determine how much a red fox fur stole the Italian premier had given her was worth. "I knew after taking myself to the store in Via Torino that it cost [$24,594]," she told prosecutors.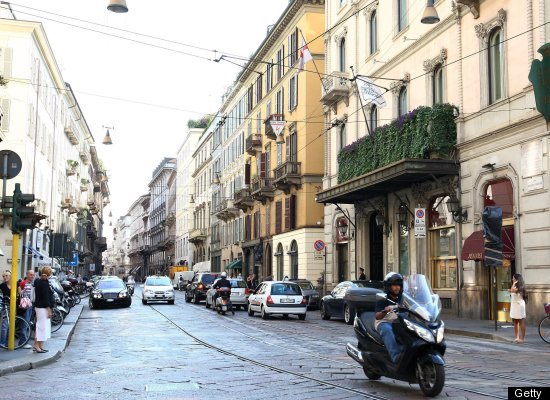 Ruby says Berlusconi also gave her an expensive "brooch" which was bought on Via Montenapoleone, Milan's premier shopping street. "In fact he told me I should not have a very low neckline, so the brooch helps to cover me up," she told the Telegraph.
Ziona Chana lives with all of them in a 100-room mansion
His wives take it in turns to share his bed
It takes 30 whole chickens just to make dinner
He is head of the world's biggest family – and says he is 'blessed'  to have his 39 wives.
Ziona Chana also has 94 children, 14-daughters-in-law and 33 grandchildren.
They live in a 100-room, four storey house set amidst the hills of Baktwang village in the Indian state of Mizoram, where the wives sleep in giant communal dormitories.
Zakat collection is 4 ALL who R poor - Non-Muslims included
Posted: 22 Feb 2011 09:03 PM PST
Muslim zakat collectors like JAIS is also responsible and must answer to God if anyone in Selangor, which is under their care, lives in poverty - like these families.

from Malaysian Insider -
KUALA SELANGOR, Feb 23 — Letchmy Ponasamy has not heard of a political tsunami. Neither has her friend Selvimari. The change that it was supposed to bring did not reach their village of Sungai Yu, Kuala Selangor.

Letchmy and Selvimari do not have identity cards. Nor do Lecthmy's four children and Selvi's middle child. The women cannot get jobs and their IC-less children have never attended school. To read further click here.

How come zakat (alms) in Malaysia is only for the Muslims when the Quran says...
"The alms are only for the poor and the needy, and those who collect them, and those whose hearts are to be reconciled, and to free the captives and the debtors, and for the cause of Allah, and (for) the wayfarers; a duty imposed by Allah. Allah is knower, Wise. - Quran 9:60
Senior Accounts Executive (1) Vacancy Available
Posted: 22 Feb 2011 08:32 PM PST
Applications are invited from h
ighly motivated, diligent, positive, qualified and well experienced Malaysian mature female Senior Accounts Executives.
A vacancy for the  position stated above is currently available.
Those who are applying must have the following qualifications and criteria:
Degree or Diploma in Accounting or its equivalent

Minimum 3 years experience in the Accounts and Finance Department

Knowledge of computerized accounting software and proficient in MS Word & Excel

Able to handle a full set of accounts, work independently and as a team.
Please send your application along with your cover letter stating the position you are applying for, your full and comprehensive resume, employment history, testimonials, full contact details and a passport sized photo attached to:
CONTRACT ADVERTISING SDN BHD
Only those shortlisted will be notified. Send your applications only once. 
Posted: 22 Feb 2011 07:29 PM PST
I first heard of the 'Mad man' Gaddafi when I was in form 5.  Then a colonel (some says he was only a captain then), he and a group of young officers staged a coup detat, and grabbed power,  apparently with only 48 rounds of ammunition (according to Wikipidea), when the former King was away from the country.
Now that I am in my late fifties, this madman is still around.
He closed the AMerican and British bases, nationalised oil companies, and was one of the main movers of embargo of oil to the west, causing the oil price to escalate in 1973. He was also suspected to be behind certain terrorist groups.
He was called Mad man of Africa for a reason. In recent days, people of Libya has come out in full force to demonstrate and demand that he steps down , after ruling the country as his private fiefdom for 41 years. Instead of negotiating and bowing to such demands, he ordered air fighter planes , which are meant to protect the people of Libya from invasion, to bomb the demonstrators.  He also used mercenaries , as some of his own troops were reported to have resisted his order to open fire on their  own countrymen, to kill demonstrators.
Fighter pilots and navy vessles have gone to Malta to resist his orders. Many diplomats all around the world too have resigned and spoken out against the massacre. It is clear that this is just the beginning of killings, as the mad man has vowed to fight to his last bullets .
The civilised world must do something to stop this madness and massacre of the innocent. Although it is the practice for countries not to interfere in the problems of other countries, in this case, it has already gone beyond 'internal affairs' and has become a case of intentional genocides against ordinary people.
By using fighter planes to bomb demonstrators, it has gone beyond normal limits and practice of trying to maintain order. It is massacre and intentional killings, like what the Nazis did to the Jews, only this time, it is one Arab doing it to other Arabs, who have supported him for more than 4 decades.
A ruler has certain obligation to his people, not the least the protection of their lives and properties. The country belongs to the people, not to any single person. It is the people that make up a country. It is the citizens that are the ultimate bosses of the country.
Mao once famously said that power comes from the barrels of the guns, but what gives the legitimacy to that power is the people's support. When that support is no longer there, insisting on using gun barrels will just buy  time, at the expense of killings tens of thousands of innocent. Ultimately such dictatorship will not be sustainable, as people around him will start to abandon ship.
It is really sad to see innocent people being killed just because they want better lives and more freedom. For the sake of Libyan people, perhaps the army must do to him what he did to the  former King in 1969, for that is the only way to save more people from being killed.
Kerdau: Ibrahim Ali menang takpa juga
Posted: 22 Feb 2011 07:04 PM PST
BN sudah umumkan Syed Ibrahim sebagai calun untuk PRK Perdau.
Husin dengar Tuan Ibrahim Tuan Man disebut-sebut akan bertanding untuk PAS di Kerdau.
Puh
... susah UMNO kalau Tuan Ibrahim bertanding.
Naib Presiden PAS itu calun hebat. Mulut dia tidak celupar seperti ramai pemimpin lain PAS. Jarang dengar dia sakitkan hati orang dengan lakukan seperti memburuk UMNO berdasarkan putarbelit atau menghina.
Dia tidak ada kisah tambah bini, pergi dangdut, sapu balak atau kafirkan orang. Pernah jadi ADUN pada tahun 2004 tapi kalah Parlimen Jengka dalam jumlah ratusan saja.
Pasti berentap kalau
Ibrahim lawan Ibrahim.
Calun BN Tuan Syed Ibrahim pun bukan calang orang. Baca biodata berikut:
Nama:

Syed Ibrahim bin Syed Ahmad


Tempat Lahir:

Kg Kuala Tekal, Temerloh, Pahang.


Tarikh Lahir:

18 Januari 1967


Umur:

44 tahun


Alamat:

Kg Bukit Seding Dato Sharif, Temerloh, Pahang.


Status:

Berkahwin


Nama Isteri:

Sharifah Farunai Syed Ahmad


Bil Anak:

Satu Lelaki dan Dua Perempuan



Pendidikan:




(i) Sek Ren Keb Kuala Krau, Temerloh
(ii) Sek Men Agama Al_Kahiriah, Temeloh
(iii) Kuliah Sultan abu Bakar, Pekan Pahang
(iv) Universiti Al Azhar

Pengalaman Kerjaya:




(i) Pembantu Pegawai Yayasan Pahang, Kaherah, Mesir (1993-1996)
(ii) Guru Bahasa Arab dan Agama Sek Men Agama Darul Naim, Kuala Krau, Temerloh, Pahang. (1997 – 2000)
(iii) Pegawai Penyelaras Masjid Daerah, Jerantut. (Nov – Dis 2000)
(iv) Pegawai Khas kepada YAB Menteri Besar Pahang (2001 -)

Pengalaman Politik




(i) Naib Ketua UMNO Bahagian Kuala Krau.
(ii) AJK Dakwah Kerajaan Negeri Pahang
(iii) AJK Persatuan Pelajar Timur Tengah, Pahang
(iv) Ajk Biro Latihan UMNP Pahang.
(v) Ketua UMNO Caw Kuala Tekal, Temerloh

Isteri:

Sharifah Farunai Syed Ahmad


Umur:

45 tahun


Tarikh Lahir:

19-01-1966



Pendidikan:




(i) Maahad Muahmmadi, Kota Bharu, Kelantan.
(ii) Ijazah Sarjana Muda (Usulludin.

Pengalaman:




Guru Sek Menengah Agama Darul Naim
Harap PAS tidak takut. Usahlah takut calun hebat mereka kalah di PRK.
Husin cuma takut Syed Ibrahim lawan Tuan Ibrahim, tapi Anwar Ibrahim atau Zaid Ibrahim yang menang. Ibrahim Ali takpa juga.
Revolusi Arab - Jangan biarkan merebak ke sini.
Posted: 23 Feb 2011 09:42 AM PST
Sekarang Libya pula bergolak. Muammar Gaddafi kini menghadapi masalah yang sama seperti apa yang berlaku di Mesir, Tunisia.,Yemen, Bahrin dan hampir keseluruhan negara-negara Arab dan Utara Afrika. Kekacauan berlaku tengah malam semalam di Benghazi dan Trippoli yang telah menggoncang kekuatan mutlak dan kekebalan Muammar Gadafi yang telah berkuasa sejak 42 tahun dahulu selepas beliau menjatuhkan Idriss pada tahun 1969.
Semasa saya menulis ini seramai ratusan orang di Tripoli dan Benggazi telah mati terbunuh oleh gerakan tentera yang setia kepada Muammar Gadaffi bertindak terhadap penunjuk perasaan itu dengan disambut dengan kecaman terhadap kerajaan Libya dari negara-negara barat khususnya Amerika Syarikat dan EU.
Malahan beberapa duta Libya ke beberapa buah negara termasuk dutanya ke Malaysia telah mengkritik kerajaan mereka sendiri kerana tindakan yang keras yang diambil keatas penunjuk perasaan yang mulanya aman yang menjadi 'violent' apabila tindakan pihak tentera dan pasukkan keselamatannya bertindak ganas terhadap penunjuk perasaan itu. Malahan dutanya ke India telah mengambil tindakan meletakan jawatan beliau kerana membantah kezaliman pihak pemerintah. beberapa buah jet pejuang Libya telah digunakan oleh tentera udara yang berpaling tadah dan telah mendarat di Malta, sebuah pulau di Laut Mediterranean.
Saif al Islam Gadaffi, anak Muammar Gadaffi telah menjadi kutukan rakyat kerana sifatnya yang 'arrogant' apabila muncul di peti television sambil menggertak rakayat mereka akan diambil tindakan kepeluru yang terakhir. Saif telah menyalahkan pihak pembangkang dan kumpulan Islam yang menyebabnya berlakunya pemberontakan ini. Tuduhan ini ialah untuk meyakinkan dunia barat yang keadaan barat akan terancam jika kumpulan ini mengambil alih kuasa dari keluarganya.
Saif telah menggertak negara barat yang Tripoli tidak akan menghantar menjual minyak ke negara EU jika barat mengambil sikap memihak kepada penunjuk perasaan itu. Tetapi Saif tidak memikirkan yang kesemua telaga minyak yang terletak di Timur Libya telah dikuasai oleh rakyat yang memberontak itu.
Tetapi yang lebih menarik untuk kita bertanya ialah kenapa dalam sekelip mata sahaja 'arab revolution' ini berlaku di hampir keseluruhan negara Tmur Tengah dan Utara Afrika? Kenapa ianya berlaku hanya kepada negara-negara Islam sahaja dan kenapa pula negara-negara barat khususnya Amerika Syarikat yang mengudakan Ketua-Ketua Negara yang sedang menghadapi pemberontakkan ini sekarang memihak kepada pihak yang berdemostrasi dan yang cuba menggulingkan kuasa yang dilindungi oleh pihak barat ini?
Kenapa negara barat yang sejak sekian lama yang mempertahankan Muammar Gadaffi tidak mengindahkan Muammar dan keluarganya dalam keadaan sekarang ini malahan Menteri-Menteri Luar EU telah membuat kenyataan mengutuk Muammar kerana berkeras dengan pemberontak di Libya?
Barat selama ini telah berkawan dan bersahabat rapat dengan maharaja-maharaja arab dan pemerintahan 'absolute monarchy' di Timur Tengah kerana kepentingan ekonomi dan dalam masa yang sama dapat memecahkan perpaduan Arab yang menjadi jiran di sekeliling negara haram Israel itu.
Dengan apa yang berlaku di dunia arab sekarang ini ialah timbulnya manifestasi rakyat negara arab mahukan perubahan kerana sudah terlalu jemu dengan sistem pemusatan kuasa kepada pemerintah yang zalim yang selama ini diperkuatkan oleh kuasa-kuasa barat yang mengambil kesempatan di atas kekayaan dunia arab dengan hasil buminya iaitu minyak.
Pemerintahan keluarga monarchy dunia arab pula berpaut dengan sokongan kuasa besar barat khususnya Amerika Syarikat dan EU sedangkan rakyat negara-negara ini tertekan oleh kuasa keluarga monarchy yang menekan rakyat sejak berabad yang lalu.
Kata perbidalan, 'lulus jarum lulus kelindan'. Apabila berlaku sahaja penentangan negara Tunisisa yang menggulingkan pemimpin mereka Zainal Al Abidin semangat itu merebak keseluruh negara arab dan Utara Afrika yang sama mengalaman sistem pemerintahan keluarga yang berkuasa penuh terhadap rakyat.
Apabila kejadian penggulingan pemerintahan kuku besi seperti ini berlaku kuasa-kuasa besar yang memperjuangkan demokrasi beralih sokongan kepada rakyat yang memberontak untuk mendapatkan sokongan rakyat yang akan mengambil alih kuasa di negara masing-masing. Kuasa-kuasa besar seperti AS selepas ini akan berbaik-baik dengan kuasa rakyat untuk kepentingan ekonomi dan 'so-called' keselamatan AS dan sekutunya yang rapat di kawasan itu iaitu Israel.
Apabila jatuhnya pemerintahan Hosni Mubarak ramai rakyat Israel yang kayaraya telah terbang keuar dari negara Israel untuk menentukan keselamatan mereka kerana mereka khuatir dengan sikap pemerintahan baru Mesir yang tidak pasti melindungi keselamatan negara haram Israel itu.
Dalam situasi di dunia arab sekarang ini kita akan melihat perubahan pattern dan lanskap politik dunia dan ini mungkin memberikan harapan yang kemunculan perpaduan arab yang baru yang selama ini disekat oleh 'conspiracy' pemimpin-pemimpin 'monarchy' negara-negara ini dengan AS untuk menjamin keselamatan Israel.
Jika kita lihat yang sangat bersyukur dengan apa yang sedang berlaku hari ini ialah rakyat negara-negara dunia arab ini yang akan mengalami politik yang baru dan yang lebih merasakan nikmat setidak-tidaknya buat sementara waktu ini ialah rakyat palestin yang selama ini dihimpit oleh kezaliman Israel terhadap rakyat dan negara mereka. Palestin selama ini berjuanga sendirian kerana pemimpin-pemimpin negara aran yang berjiran dengannya tidak dapat membantu hasil dari permainan politik pihak barat.
Apa yang kita harapkan ialah supaya pemerintahan baru negara-negara arab yang bakal terbentuk akan benar-benar bersatu kerana perpecahan di antara mereka selama ini adalah hasil dari permainan politik dunia barat. Barat telah membuatkan yahudi zionis Israel bermaharajalela menekan dan menzalimi rakyat palestin yang sedang bergelumang mempertahankan negara mereka yang semakin hari semakin mengecil hasil dari pencorobohan kawasannya oleh regim Israel sejak kewujuddan negara itu pada tahun 1948 dahulu.
Kita sekarang boleh belajar dengan apa yang berlaku di negara arab ini. Satu pelajaran yang kita dapati ialah kesabaran rakyat ada batasnya. Pihak yang tertekan dengan kezaliman tiada hijabnya dan doa mereka selalunya terkabul. Yang menzalimi pihak yang lain tidak akan kekal dan itu adalah hakikat 'nature' yang jelas.
Permainan politik peribadi yang tidak terbatas oleh pemimpin yang mabuk kuasa akhirnya akan berakhir kerana doa rakyat yang ramai yang tidak berpuas hati dan terhimpit itu akan akhirnya termakbul. Kita mesti mengelak dari berlakunya seperti yang berlaku di dunia arab. Kita tidak mahu melalui pengalaman di mana rakyat keluar ke jalanraya untuk menuntut apa yang mereka kehendaki.
Negara kita adalah negara demokrasi walaupun ada elemen-elemen penekanan yang sangat sistematik di negara ini. Jika kita tidak berpuas hati dengan pimpinan kita ada jalan keluar yang terbaik, iaitu beramai-ramai kepeti undi untuk merubah kepimpinan yang kita rasakan tidak baik.
Rakyat negara ini tidak perlu menunggu sampai ketahap yang terlalu buruk sebelum kita bertindak. Kita ada pilihanraya dan rakyat berwajib untuk menukar kepimpinan kita yang tidak berguna secara aman dan beransur-ansur.
Selalu saya berkata; kita lakukan pembersihan seperti makan tebu, busuk seruas kita buang seruas. Kalau busuk dua ruas kita buang dua ruas. Jangan kita tunggu sehingga keseluruhan batang tebu itu busuk, kerana jika sampai ketahap itu maka kita terpaksa buang keseluruhan batang tebu itu. Itu akan membawa kepada rakyat memilih cara menukar kepimpinan seperti apa yang berlaku di dunia arab sekarang ini.
Itu sahaja setakat ini.