---
Anti-Mubarak protest detainees denied legal assistance
Posted: 04 Feb 2011 07:15 AM PST
Thousands demonstrate against Mubarak, 8 arrested
Posted: 04 Feb 2011 03:16 AM PST
Eight people are said to have been arrested after thousands of people gathered today in Kuala Lumpur to protest the violent crackdown in Cairo, Egypt, against pro-democracy demonstrators which have seen half-a-dozen killed. Representatives of the group Lawyers called for lawyers to come to the Dang Wangi district police station to assist affecting their release. Reports are unclear, but Malaysiakini understands that after Friday prayers at the Masjid Syakireen mosque in the Kuala Lumpur City Centre park and the Tabung Haji mosque on Jalan Tun Razak, members of the respective congregations streamed out and unfurled banners and took out posters condemning Egyptian president Hosni Mubarak. Calling for "Yasqut Mubarak!" (Mubarak step down!) and "Yahya al-sha'ab!" (Long live the people!), the two groups marched and converged to Jalan Tun Razak. They headed towards the US Embassy about 300 metres from the Tabung Haji mosque on Jalan Tun Razak where they will seek to submit a memorandum on the matter to embassy officials. According to a report, Dang Wangi police chief ACP Mohd Zulkarnain Abdul Rahman said the eight were arrested after they failed to disperse despite receiving orders to do so.

Time:

06:59

More in

News & Politics
Posted: 04 Feb 2011 01:26 AM PST
Hundreds of people gathered today in Kuala Lumpur to protest the violent crackdown in Cairo, Egypt, against pro-democracy demonstrators which have seen half-a-dozen killed. After the Friday prayers at the Masjid Al-Shakireen mosque in the Kuala Lumpur City Centre park and the Tabung Haji mosque on Jalan Tun Razak, members of the respective congregations streamed out and unfurled banners and took out posters condemning Egyptian president Hosni Mubarak. Calling for "Yasqut Mubarak!" (Mubarak step down!) and "Yahya al-sha'ab!" (Long live the people!), the two groups marched and converged to Jalan Tun Razak. They are headed towards the US Embassy about 300 metres from the Tabung Haji mosque on Jalan Tun Razak where they will seek to submit a memorandum on the matter to embassy officials. It has been reported that eight people were arrested in and around the Tabung Haji building area.

Time:

07:02

More in

News & Politics
Propaganda UMNO dan Mubarak Sama Sahaja
Posted: 04 Feb 2011 11:02 AM PST
Dalam percubaan terakhir beliau mahu mempertahan kuasa, Mubarak memberi jaminan mahu mengembalikan kestabilan kepada negara Mesir.
MAsaalahnya, sebelum ini, kestabilan yang dikecapi oleh rakyat Mesir adalah melalui penyiksaaan tahanan, korupsi, nepotisma, kronisma, kebuluran dan sebagainya.
Saya teringat sewaktu kita mengadakan Himpunan Bersih sebelum 2008. UMNO dengan otomatik menubuh kita cuba mencetuskan huru-hara dan keadaan tidak stabil.
Padahal, protes BERSIH itu dilakukan kerana pihak SPR bersikap TIDAK ADIL dan BERAT SEBELAH. SPR telah menjadi parti komponen Barisan Nasional yang ketigabelas.
Baik Mubarak mahupun UMNO, mereka menjual idea kestabilan kerana mereka mahu rakyat negara masing-masing menerima segala yang dilakukan oleh mereka tanpa soal. Bila kita protes dan marah, mereka tuduh kita mahu mencetuskan huru hara.
Namun, apabila kita ikut mereka, kita terus menerus dirompak dan ditipu oleh mereka. Harga barang makin naik, pendapatan kita tidak berubah, pemikiran kita terus dikongkong.
Itu yang di Malaysia, rakyat Malaysia terpaksa bayar tol semata-mata mahu menyelamatkan Bangunan PWTC dari dilelong oleh Bank Bumiputra.
Sebagai penutup, sedarlah. Apabila UMNO atau MUbarak menyebut perkataan "kestabilan", mereka hanya mahu kita mengikut telunjuk mereka tanpa soal supaya mereka boleh terus merampok kekayaan negara untuk kroni-kroni mereka sahaja.
Tulang Besi
Mat Kilau did not fight for the independence of the Malaysia we have today
Posted: 04 Feb 2011 08:54 AM PST
Many of the early freedom fighters who laid down their lives for Tanah Melayu were also spiritual leaders of their community or at the very least they were very spiritual people  who understood the importance of Islam to the lives of the Malays who inhabited this blessed land.
I am not making any apologies for the fact that they fought for the independence of Tanah Melayu and not Borneo or Sabah or Sarawak because East Malaysia had their own heroes.
The heroes of our independence fought for Islam and everything it stood for.
Tanah Melayu and Nusantara is known for its spirituality and is significance were never lost to the Ottomans, who sent legions of scholars and saints to the region.
Today we hardly hear anyone talking about spirituality
Today we hear a lot of people claiming to champion Islam but never talk about Adab
Today we hear many people who say they are fighting for justice but never talk about the importance of suppressing the Ego. Ego is the root of all injustice.
Today we find spirituality to be shackles of fire around our necks. Instead of seeing spirituality as the best guide to a happy life, we see it as a barricades keeping us away from instant base rewards.....
Allah is not Zalim, Allah is eminently just, it is we who are Zalim to ourselves, He simply lets us do what want in the hope that we will learn the lesson before we return to him.
I believe now that the reason why the country is in such a mess politically, economically and socially is that two equally unjust political force is fighting for our lost souls.
We have to find our own personal spiritual centre before the country will go through any form of self correction.
This rather incoherent posting was slapped together after a short discussion with my friend Z. I will try to clean up my thoughts and repost this in the near future...
Posted: 04 Feb 2011 07:35 AM PST
M Bakri Musa wrote:
Malaysia in the Era of Globalization #51
Chapter Six: Malaysia: Assets and Liabilities. Enhancing Special Privileges.
Do click on the link to read the article.
The article was forwarded to one of the e-Groups I moderate by a member, "X" who is a retired senior officer in the armed forces. The following was the exchange which is the subject of the blogpost title, "Attitudes And Fortitude". Some parts have been removed for privacy reasons.
*****************************************
Comment 1 (From Y, a senior government servant):
"Abang X,
This may sound like preaching but being very familiar with the communication laws (I was actively involved in their drafting and passing by Parliament), I want to remind members of the list that forwarding any material on line that is seditious in nature is a very serious offence, and it opens us all to the possibility of prosecution for participating in the propagation of seditious material. As such, I would like to state that as a list member, I disassociate myself completely from the material written by one Bakri Musa which ended in my inbox unsolicited.
Regards, Y"
*****************************************
Comment 2 (From me as e-Group Moderator)
"Dear Y,
Thank you for the warning. I think we shall put a caveat in the e-Group web-page which is along the lines of your statement: "As such, I would like to state that as a list member, I disassociate myself completely from the material written by one Bakri Musa which ended in my inbox unsolicited."
Hopefully that would provide some form of blanket immunity or panacea to members of the e-list. Personally, I hate to see freedom of speech being stifled in the name of sedition or fascism being cloaked in nationalism. There are opinions that the Sedition Act should be repealed.
Regards.
Cheah
Moderator"
*****************************************
Comment 3 (From X)
"Dear Y & Cheah,
There is a clear escape clause for the elist which states " If it is offensive to you, then don't continue reading it".
Admittedly, I am on the distribution list of Dr. Bakri Musa. Today, the draconian Sedition Act is with utmost vulgarity and cowardice is thrown at me. Why did they not throw the shit at me when my life was "dihujung senapang" against the militants of the CPM, the enemy in the Congo, the Indons in Konfrantasi and the the PGRS in Sarawak? Do you, Y, by any chance believe that I have lost the conquest of fear? I have not lost my balls. The Sedition Act was a Colonial invention, and we are rather happy to perpetuate its backward and barbaric nature. That was how we had Tunisia and currently Tahrir in Egypt.
I remain,
Agi Idup Agi Ngelaban."
*****************************************
Comment 4 (From me)
"Dear X,
Thanks for reminding us of the escape clause which I put in 8 years ago when I started this e-Group. Knowing the nature of (---), it was necessary. The following is the exact notice:
The rule of thumb is:
"if it is offensive to you, then don't continue reading it"
"if you think it will offend most people here, then don't post it"
Sort of looks like an irresistible force meeting an immovable object doesn't it? Well it did not prevent us from being classified as "Adult Category" by Yahoo [I still blame (--) for this :o)] but life in here goes on.
Perhaps our eminent member here, the journalist (--) would like to share his opinion on the subject."
*****************************************
Comment 5 (From Z, a Malaysian living in Singapore)
"Many decades/centuries ago, when religious groups were running the show at different corners on this earth, they also passed law such as death/jail for questioning "god" or the religious rituals or law (which were enacted to either keep the area of control in order OR to protect certain corrupted leaders)
One will see more laws will the ones in power are threatened."
*****************************************
Comment 6 (From X)
"Dear Z,
In Malaysia, there is the actual Sedition Act which the civil servants as sycophantic mercenaries proudly amplified from what was inherited from the Colonial British. They automatically become immune to this barbarism coz they protect each other (re: Syed Hussein Al-Attas, Sociology of Corruption).The other phenomenon is that everything is seditious if you criticize Islam, including the use of Allah by non-Muslims or pray for your departed at the Tugu Negara.
My job, for the best part of my life, by blood and sweat was to ensure that Malaysians had a good sleep every night. Funny about life!? Some of us who carried weapons for the Country were better schooled and had better education that the Chief Secretaries of the Gormen. It tickled us when two of us - Tan Sris (--) and (--) were made Chief Secretaries. Civil servants shud not shake in their pants in fright that there is an anti-BN ghoul behind each tree in Malaysia. There is a factor in leadership called moral courage."
*****************************************
Comment 7 (From me)
"Hear! Hear!"
*****************************************
Comment 8 (From Y)
"Hi Cheah and Abang X,
Your suggestion below might work but I'm not a lawyer so I don't know if it will.
But the other suggestion in another email to merely say 'delete if offensive' will not work in the case of seditious material especially against rulers.
I have read all the other 'hangat' responses as well and understand that people have varied feelings towards all happenings around us. Nonetheless, regardless of how one feels about certain situations, the law on online communication is what it is and the laws on rulers' rights also is what it is and still prevails.
Chatting over a drink or in one's home is one thing but forwarding such material online and the discussion of such privileges does render the sender/forwarder open to prosecution in this country.
It is of course every reader's choice to continue forwarding. I am merely protecting myself and tried to share some information that I happen to know. No one is obliged to follow it. As I said, I'm not preaching. Its everyone's choice if you wish to do first-hand research on the other side of prison walls.
Rgds, Y."
*****************************************
Comment 9 (Also from Y)
"Abang X,
Pls read my final response to Cheah. Its as clear as clear can be. No one disputes your heroism and sacrifice just like that of every individual who helped this country develop one way or another, including even thru the exchange of emails such as these. Neither is there yet a perfect law in the world.
But one lives by rules until the rules change, then we live by those rules until they change and so life goes on.
Salam, Y."
*****************************************
Comment 10 (From X)
"Dear Y,
I have taken the trouble to send Bakri Musa's article to my (--) colleague, and senior lawyer, Datuk (--) for his learned view if the ingredients of Musa's article contain any seditious part or parts. I have read it three times and could not find any seditious inclusions in it. I cannot understand how anyone can be spooked by it. They are all well considered propositions for a better Malaysia. Making royalty more acceptable to the rakyat is surely not seditious!!
Rithuan Tee bin Abdullah writes vicious anti-national postings, pro-Islam, pro-Perkasa, and BN in Utusan. There has been no redress of wrong. Blardy double-standards.
Btw, Dr Bakri Musa is a medical specialist and a prolific writer. He was MCKK."
*****************************************
Comment 11 (From Y)
"Hi Abang X,
Sabar ajelah. Many worse things in the world to worry about. Happy holidays. Y."
*****************************************
Ends
Anwar Ibrahim at PKR Stampin CNY…
Posted: 04 Feb 2011 03:41 AM PST
The smses are all out. PKR Stampin will be welcoming the PKR defacto leader Anwar Ibrahim at their branch service centre at 12 noon Saturday 5th February 2011.
Our source also informed us that Anwar will be stopping by and wishing the sole Sarawak Assemblyman Dominique Ng 'Selamat Tahun Baru Cina" at his residence.
The information also requests all supporters and keadilan members to be present before 12 to welcome their leader and join in the merrymaking.
Kalau tidak mahu berubah, rakyat akan mengubahnya.
Posted: 04 Feb 2011 03:38 PM PST
Hosni Mubarak buat kali pertamanya bercakap kepada media dan semalam beliau telah bercakap kepada ABC TV. Dalam temu ramah dengan ABC Hosni berkata yang beliau sudah bosan memegang tampuk kuasa sejak 30 tahun yang lalu dan ingin bersara dari jawatan yang disandangnya sekarang apabila pilihanraya pada hujung tahun ini tiba. Beliau juga tidak berminat untuk meletakkan anak beliau Gamal Mubarak untuk menggantikan beliau seperti mana yang diwar-warkan oleh setengah pihak.
Hosni juga memberi amaran kepada parti Hisbul Muslimin Mesir akan mengalami 'vacuum' kepimpinan yang besar jika beliau meletakkan jawatan sekarang dan meminta pihak-pihak yang menentangnya untuk bersabar dan menunggu pilihanraya yang tidak lama lagi akan diadakan. Hosni Mubarak memberi tahu Barak Obama yang Amerika tidak faham situasi di Mesir dan pemikiran rakyatnya dan adalah tidak wajar jika Obama menekannya untuk meletakkan jawatan sekarang.
Kita tidak ada kena mengena dengan Mesir tetapi nilai dan keperibadian kepimpinan itu memang ada kaitannya kerana nilai kepimpinan itu adalah satu nilai yang universal; yang baik diterima dan yang tidak baik itu dihindarkan. Kalau kita kaji dengan terperinci dengan apa yang disebut oleh Hosni itu, alasan yang diberikan itu adalah alasan yang agak biasa didengar kepada mana-mana pemimpin yang sedang didesak untuk mengundurkan diri.
Kalau disini pihak yang memeritah akan menggunakan alasan 'continuity' atau kesinambungan pentadbiran itu penting untuk menjana pembangtunan negara dan rakyat. Tetapi jika dibandingkankan dengan apa yang disebut oleh Hosni itu memang tidak ada bezanya dengan alasan pimpinan kita apabila berhadapan dengan rakyat semasa pilihanraya. Matlamatnya sama; iaitu untuk terus berkuasa.
Tetapi lebihnya Hosni kalau dibandingkan dengan pimpinan kita beliau berikrar yang beliau tidak akan lagi mempertahankan jawatannya semasa pilihanraya pada penghujung tahun ini. Disini pula yang ada sikap itu ialah Datuk Husein Onn yang telah dari awal mengumumkan yang beliau tidak akan mempertahankan jawatan Presiden UMNOnya pada pemilihan berikutnya, iaitu pada tahun 1981.
Datuk Husein, sebagai seorang yang datangnya dari keluarga 'aristocrat. yang 'magnanimous' telah mula merasakan yang beliau tidak mendapat sokongan yang bulat hasil dari kekecohan parti disebabkan isu Dato' Harun Idris. Dato Harun telah menjadi korban dan telah dikambing hitamkan oleh setengah pihak kerana takut dengan pengaruh Ketua Pemuda UMNO itu dalam politik tanahair. Hasil dari rasa tidak puas hati setengah pihak terutamanya dikalangan Pemuda, maka Datuk Husein telah ditentang jawatannya sebagai Presiden UMNO dalam pemilihan 1978 dahulu.
Syed Jaafar Albar yang ketika itu berusia 62 tahun telah memenangi kerusi Ketua Pergerakkan Pemuda dan kemenagan Jaafar Albar itu merupakan manifestasi jelas tentang pengaruh pemuda yang begitu kuat dan kemenangan Albar itu merupakan isyarat jelas untuk Husein membuat keputusan tentang kepimpinannya.
Tindakkan Sulaiman Palestin menawarkan diri untuk menyaingi Datuk Husein itu adalah hasil dari permainan politik seseorang yang inginkan Husein cepat-cepat bersara. Husein tidak mahukan UMNO itu berpecah kerana beliau, maka beliau mengumumkan dari awal lagi yang beliau tidak lagi berhasrat untuk mempertahankan jawatan itu dalam pemilihan pada 1981.
Jika Husein masih mahukan jawatan itu memang mudah bagi beliau kerana beliau telah memenangi pertandingan itu dengan majoriti yang besar kerana Hj Sulaiman hanya mendapat sebanyak 125 undi sahaja. Tetapi Husein sanggup berkorban untuk menjaga keutuhan parti dan kiat mesti juga ingat pengorbanan Husein itu adalah disebabkan ada orang yang mahu mengambil kesempatan diair yang keruh itu untuk mengorbankan beliau.
Begitulah sikap seorang pemimpin jika ianya datang dari keluarga 'aristocrat' yang 'magnanimous' dan beliau tidak bertindak untuk mempertahankan kuasa dengan melakukan berbagai-bagai helah seperti mematikan partinya dan sebagainya untuk terus berkuasa. Tetapi pemimpin yang bercirikan 'gentleman' itu sudah tiada lagi dan jika ada pun pemimpin seperti ini tidak digemari oleh UMNO. Pemimpin yang berkualiti ini selalunya akan diketepikan secara sistematik untuk memberikan tempat kepada pimpinan yang agak 'gullible' dan 'ungentleman'.
Apa yang berlaku di Mesir sekarang ialah kekosongan kepimpinan seperti apa yang disebut oleh Mubarak itu. Tetapi kekosongan itu adalah hasil dari kerakusan beliau sendiri yang tidak menunjukkan niat untuk berhenti. Tiga dekad pemerintahannya telah melenyapkan semua benih-benih kepemimpinan dinegara itu sehinggakan tidak ada sesiapa lagi yang layak untuk menjadi pemimpin yang 'viable' untuk mentadbir Mesir.
Jika kita kaji dimana-mana negara yang dipimpin oleh seorang pemimpin yang duduk ditampuk kuasa dengan begitu lama sesiapa sahaja yang mewarisi kepimpnannya akan menghadapi masalah yang besar. Presiden Tito dari Yugoslavia telah memerintah negara itu selama 3 dekad dan apabila beliau meninggal dunia negara itu telah berpecah kepada lima wilayah dan telah berlaku peperangan pembersihan ethnik yang begitu menyanyat hati bagi orang yang mimpikan kedamainan.
Hallie Salasie dari Ethiopia telah memerintah negara itu selama lebih dari 3 dekad dan akhirnya negara itu jadi muflis dan kucar kacir. Hanya yang didapati dari peninggalannya ialah hartanya yang melebihi 30 billion dollar.
Romania telah bertindak membunuh ketua negaranya dikhalayak ramai setelah memerintah hampir 30 tahun, dan Indonesia telah menggulingkan Suharto setelah menjadi pemimpin kuku besi selama 3 dekad dan kesemua negara-negara yang mana pemimpinnya bergayut kepada kuasa terlalu lama sememangnya akan meninggalkan kekosongan kepimpinan yang akan memudharatkan negara.
Kita juga hampir menjadi begitu tetapi kita lebih demokratik sedikit dari negara-negara yang disebutkan tadi. Tetapi kesan dari tindakkan Mahathir mengekalkan kuasa sebegitu lama memang banyak meninggalkan 'vacuum' kepimpinan dan ianya begitu nyata. Selepas kepimpinan beliau negara tidak lagi berada didalam keadaan yang begitu diyakini oleh rakyat. Ini adalah disebabkan semua mereka yang sepatutnya mengambil alih tempat beliau yang berkepimpinan telah tidak berada didalam kepimpinan parti lagi. Semasa Mahathir meninggalkan Putrajaya, yang tinggal hanyalah Pak Lah dan Najib. Maka bergunalah akar-akar ini kerana tiada rotan yang tinggal lagi.
Yang tinggal bersamanya hanyalah barisan apa yang dipanggil sebagai 'blind sycophants' yang hanya mengangguk macam burung balam dan Mahathir memunafaatkan sokongan yang diberikan oleh pemimpin pelapis yang tidak bertulang belakang ini untuk menyambung kuasa yang dinikmatinya tanpa banyak halangan. Tidak ada seorang pun pemimpin yang berkemampuan bersamanya untuk meneruskan kepimpinan 'viable' bagi negara ini lagi. Siapa sahaja yang ada didalam hiraki parti itulah yang menerima warisan kepimpinan dan inilah yang kita dapati sekarang ini.
Ramai diantara pemimpin kita hari ini ibarat garam. Garam itu penting untuk mengenakkan masakan, tetapi tidak boleh dibubuh terlalu banyak pula; nanti tidak termakan pula masakan itu. Garam hanya perlu setakat sesedap rasa sahaja, tidak boleh lebih.
Sesungguhnya diMesir, Tunisia dan di Yaman keadaan yang berlaku lebih kurang sama dengan apa yang berlaku disini. Tetapi rakyat disini lebih baik dari di negara-negara yang disebutkan tadi. Mereka lebih suka untuk menolak pimpinan negara melalui undi yang ada kepada setiap seorang satu undi itu. DAN eloklah begitu. Kita tidak akan membudayakan cara yang dilakukan oleh rakyat di Mesir, Yaman dan Tunisia itu.
Kita orang Melayu masih lagi ada sedikit adab dan adat. Hanya kita berharap agar kebaikan orang kita Melayu ini tidak dianggap sebagai kelemahan atau kebodohan. Rakyat tidak bodoh. Hanya mereka mempunyai kesabaran yang lebih. Mereka sedang memerhatikan segala-galanya dengan penuh fokus.
Mereka sekarang sudah tahu yang berkuasa sebenarnya adalah mereka. Mereka tidak rela lagi diperintah untuk membajak sawah seperti kerbau, siang dan malam sedangkan 'tikus-tikus' gemuk memakan hasilnya di kepuk padi.
Apa yang dilakukan oleh rakyat Mesir, yaman dan Tunisia itu ialah untuk menghapuskan tikus-tikus yang berkeliaran di merata-rata negara tersebut yang telah membaham segala hasil pembajakkan mereka selama ini. Sekarang mereka mahukan hasil penat jerih membajak itu kembali kepada mereka.
Kita yakin apabila tikus-tikus itu sudah tidak ada lagi hasil padi mereka akan dapat mereka menufaatkan untuk kesejahteraan keluarga setiap rakyat.
MalaysiaRM28 billion lost is real!i While Pentagon Paid Billions To Fraudster Contractors
Posted: 04 Feb 2011 02:30 AM PST
Pentagon Paid Billions To Fraudster Contractors

The military paid a total of $285 billion to more than 100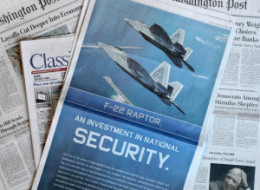 The military paid a total of $285 billion to more than 100 contractors between 2007 and '09, even though those same companies were defrauding taxpayers in the same period, according to a new Defense Department report.
What's perhaps most shocking is that billions of dollars went to contractors who had been either suspended or debarred for misusing taxpayer funds. The Pentagon also spent $270 billion on 91 contractors involved in civil fraud cases that resulted in judgments of more than $1 million. Another $682 million went to 30 contractors convicted of criminal fraud.
<div style="text-align:left;font-size:x-small;margin-top:0;width:480px;"><a href="http://www.funnyordie.com/videos/881282d66e/12-reasons-to-extend-tax-cuts-for-the-rich-doug-s-dozen-54″ title="from DougM">12 Reasons to Extend Tax Cuts for the Rich (Doug's Dozen #54)</a> – watch more <a href="http://www.funnyordie.com/" title="on Funny or Die">funny videos</a></div>

The analysis was mandated by a provision that Sen. Bernie Sanders (I-Vt.) inserted into the defense bill last year. The measure also requested that the Defense Department recommend additional ways to punish the violating contractors, but the Report to Congress on Contractor Fraud concluded, "The department believes that existing remedies with respect to contractor wrongdoing are sufficient."
"It has been said that insanity as doing the same thing over and over and expecting different results," replied the Sanders staff in an analysis of the findings. "It is clear that DOD's current approach is not working, and we need a much more vigorous approach to dealing with contractor fraud."
Pakatan Rakyat's "Buku Jingga" has been a centre of much debate since its unveiling in December. Ironically, the immediate response by Barisan Nasional's top leadership has added weight to its instant fame, not least when the prime minister himself promised to present to the nation a point-by-point rebuttal of the reforms outlined. While the nation is still waiting for the point-by-point rebuttal from the prime minister (either in the form of published article or through a live debate with the leader of opposition), Umno's Youth chief has kindly set out a basis for an exchange of arguments on the merits of Pakatan Rakyat's "Buku Jingga".
I must commend him for the effort, although he only commented on three points out of the 10-point reform programme. There was no response whatsoever on the commitment to restore the independence and integrity of the key national institutions of the nation such as the judiciary, Royal Malaysian Police and A-G's Chambers. Nor was there any mention of our promise to abolish ISA.
I would understand why he was silent on our commitment to make water a public asset of the rakyat and the pledge to guarantee availability of free wi-fi Internet service to all urban and semi-urban areas; because Pakatan states are already striving to achieve this since taking over. Nevertheless, he could at least share with the rakyat why he thought it is not possible to set up a royal commission to decidedly resolve the problems of immigration and citizenship in Sabah; or what has been stopping BN's federal government from raising the royalty for hydrocarbon extraction to states to 20 per cent?
Irrespective of my personal feeling of the incompleteness of the response, I shall present Pakatan Rakyat's arguments on the key issues raised by him.
He questioned the accuracy of the RM28 billion estimate of the public monies lost each year due to leakages, corruption and shoddy procurement practices, on the basis that it was not specifically reported in the Auditor-General's Report. My good colleague must understand the nature of audit and how audits are conducted. Having spent a good portion of my professional life as a chartered accountant and an auditor, I must impress on the public that audits are carried out on the basis of sampling. We test samples of transactions to estimate the extent and nature of the financial and operational positions.
The RM28 billion exact figure may not be reported explicitly in the A-G's Report, but the results of the audit clearly point to leakages of that proportion based on the extent of over-pricing and over-spending of individual items; as well as losses due to mismanagement detected during field audits.
One only has to peruse up to the quarter of the A-G's Report to understand the magnitude of the leakages. Let me give a few easy examples.
In the 2008 A-G's Report, it was revealed that the federal government had to bear an estimated loss of RM1.14 billion due to the mismanagement of the electrified double-tracking project between Rawang and Ipoh. Another RM500 million of taxpayers' money was used to set off the accumulated losses of government's investment in the US-based Columbia Aircraft Manufacturing Corp.
We should not forget too easily the shock that the nation had to endure when we discovered that taxpayers' money paid for a RM42,320 laptop; perhaps the most expensive in the world. Or gasp when we realised government departments paid RM262,256 maintenance cost for a Perdana over a four-year period when a market estimate is only RM15,000.
It feels only yesterday that the A-G rapped the Youth and Sports Ministry for a series of out-of-this-world purchases; including a RM224 screwdriver set, a RM5,700 car jack or a RM8,254 digital camera — when the market price per piece was RM40, RM50 and RM2,990 respectively.
My good friend can argue on technical grounds that the RM28 billion was never reported per se in the A-G's Report, but his argument is out of touch with the reality on the ground. The excesses and huge leakages due to the mismanagement and BN's lackadaisical attitude in combating corruption are real.
The examples cited in the A-G's Report are reflected annually in the overall financial position of the government. The financial indiscipline due to the lack of political will to impose good governance has caused over-spending each year beyond what was approved for the annual spending budget.
Take the 2009 A-G's Report, for example, released in June 2010 (the latest report available). In 2009, the federal government overspent by a whopping amount of RM4.83 billion above what was approved for its operational expenses. More alarming was the fact that this malpractice of financial indiscipline has persisted over the years —between 2005 and 2009; the federal government's cumulative overspending on operational expenses was RM19.41 billion.
Over the same period, the federal government's development expenditure had also exceeded the approved budget for RMK9 by 34 per cent. Forty-two projects listed as RMK9 projects exceeded the approved budget by a total amount of RM3.74 billion; topped by the defence procurement by a ministry previously helmed by the prime minister.
I can go on and list other numbers especially the amount of loans guaranteed or given to GLCs and government bodies; which forms a significant financial risk and liability to the federal government. By the end of 2009, the federal government guaranteed a total of RM84 billion in loans to 20 GLCs and two government bodies. If my good friend finds it difficult to comprehend the magnitude of this, we have to refresh our memories on the PKFZ loan guarantee fiasco which saddled the federal government with billions worth of debts.
Or he can visit my hometown of Kemaman to grapple with the magnitude of public funds that Perwaja has sucked over the years from the rakyat. As at December 31, 2008, Perwaja owed RM3 billion worth of debts that fell due on that date to the federal government. It was not able to pay; in fact it couldn't even pay the RM319 million instalment due in 2009 that the loan had to be restructured and paid over a longer term. Such was an instance of a series of financial imprudence when public funds are used to subsidise corporate companies. In 2009, 45.7 per cent out of the 70 loans worth billions of ringgit given to corporate companies could not be serviced on time.
I listed all these examples published in the A-G's Report to provide a glimpse of the extent of leakages, overspending, financial indiscipline and corruption that are rampant in this country. The figures cited are bona fide audited figures presented to Dewan Rakyat by the Auditor-General. These figures on their own, without the need to extrapolate and estimate as alleged by my good friend; already amount to billions of ringgit each year.
So, our basis for estimating that there is a potential saving of RM28 billion if we fix the leakages, mismanagement and corruption has its merits; corroborated by years' worth of A-G's Reports. In fact, some quarters even believe that the estimate is conservative.
When Pakatan Rakyat takes over, with a single-mindedness for political and economic reforms, there is a room to return the RM28 billion back to the people in the form of the programmes outlined in "Buku Jingga".
I have an equally long explanation backed by facts and figures for the other three points raised by the good gentleman on gas subsidies/IPP, GLCs and affordability of the RM500 teaching allowance; but it will have to be in different instalments of my column as the space does not allow it.
But I hope this "point-of-information" (POI, as we often refer to interjections in debating tournaments) is enough to enlighten the public for today. I trust there will be more such debates in the press (through various writings) after this since my good friend has not responded to a debate challenge, so I shall keep the other points for the future!
* Rafizi Ramli is chief executive of the Selangor Economic Advisory Office.
* This post from his website rafizirali.com was a response first published in The Edge.
Sanders underscored the importance of reining in contractor abuse by pointing to the U.S. fiscal situation, saying that the deficit cannot be reduced without looking at the waste, fraud and abuse in the Pentagon's budget.
"With the country running a $14 trillion national debt, my goal is to provide as much transparency as possible about what is happening with taxpayer money," he said. "The sad truth is that virtually all of the major defense contractors in this country for years have been engaged in systemic fraudulent behavior, while receiving hundreds of billions of dollars of taxpayer money."
On Monday, Sen. Tom Coburn (R-Okla.) pressed the Joint Chiefs of Staff to get the military's books in order, saying he would "continue to push for a budget freeze of all base budget non-military personnel accounts at the Defense Department until it complies with the law regarding auditable financial statements."
This posting includes an audio/video/photo media file: Download Now
BLACK MONEY - NAME AND SHAME THE PERPETRATORS
Posted: 04 Feb 2011 01:30 AM PST
Source: Star 31 Jan, 2011
Going through some back copies of  The Star, I came across the above headlines. My initial reaction was one of delighted amazement. Finally the local mainstream media (MSM) is drawing attention to what only the online alternative media has dared to print - illegal movement of funds out of the country. On reading further, my initial elation was replaced by utter disappointment.  The report was about India, not Malaysia.
Considering the figures were taken from the same
Global Financial Integrity Report 2000-2009
published on January 18, 2011, it is pertinent to question why India, which occupies 15th spot in the Top 20 list of countries with illicit outflow of funds, should be mentioned in the MSM, whilst Malaysia in 5th spot with USD291 billion of black money stashed overseas during the same period escapes mention. We are talking about almost
RM888 BILLION
being taken out of the country illegally.
A
Malaysiakini article
quoted figures from the GFI Report of RM67.7 billion illicit outflow of funds in 2000. Eight years later, this has tripled to a massive RM208 billion. What are the sources of these funds? Who are these people or companies illegally transferring funds out of the country? Where have they stashed the money?
Similar reports have appeared in
The Malaysian Insider
,
Malaysia Today
and
Free Malaysia Today
and other alternative news media websites. But the MSM has yet to highlight this staggering financial loss to the people of Malaysia.
The Top 10 - Malaysia is ranked #5. Nothing to be proud of, everything to be ashamed of.  (Source: GFI report)
DAP
and PKR have called on Barisan National for a full explanation. In response, International Trade and Industry Deputy Minister Datuk Mukriz Mahathir said at a recent press conference that the government did not see the need to look into claims that the RM888 billion channeled to secret banks abroad was due to corruption and mismanagement under his father's premiership.
It's just a matter of time before the truth will out. Already a former Swiss bank employee has handed over to Julian Assange of Wikileaks details of
2000 high net-worth accounts
. I am sure Malaysians would be curious to know if any of their fellow countrymen are on the list.
This posting includes an audio/video/photo media file: Download Now
Revolusi Mesir Menghalang Tulang Besi Menulis Berkenaan Isu Malaysia
Posted: 04 Feb 2011 12:34 AM PST
Masa lapang Tulang Besi sekarang dihabiskan menonton Al Jazeera dan BBC kerana mengikuti perkembangan di Mesir. Tulang Besi pernah bekerja di Mesir dan bercampur dengan masyarakat setempat. Tulang Besi melihat sendiri penderitaan rakyat Mesir dan cuba merasai kesusahan mereka.
Apabila melihat rakyat Mesir bangun untuk menjatuhkan kerajaan mereka, maka TUlang Besi merasa begitu terharu dan bersyukur kepada Allah SWT. Buat pertama kali, rakyat Mesir mempunyai peluang untuk membina masa depan yang lebih baik bagi masa depan anak cucu mereka.
Di bawah pemerintahan regim Mubarak, hanya kroni dan anak beranak Mubarak yang diizinkan kaya. Segala kekayaan Mesir di kaut oleh segelintir yang rapat dengan beliau. Bayangkan, beberapa CEO boleh dilantik dan duduk dalam Kabinet Mubarak. Pada waktu yang sama, mereka masih menjalankan perniagaan-perniagaan mereka.
Perkara yang sama juga berlaku di Malaysia. Dalam kes pemberian kontrak Lebuhraya Utara Selatan, konsessi tersebut diberikan kepada UEM yang dipunyai oleh Hatibudi Sdn Berhad. Pada masa yang sama, 4 anggota Kabinet Malaysia duduk sebagai Pemegang Amanah kepada Hatibudi Sdn Bhd. Mereka adalah: Dr Mahathir Muhammad, Sanusi Junid, Daim Zainuddin dan Ghaffar Baba.
Rupanya, rakyat Malaysia dipaksa bayar tol untuk menyelamatkan bangunan UMNO dari dilelong Bank Bumiputra. (Untuk membaca penerangan lebih detail, sila klik di
sini
)
Berbalik kepada Mesir, setelah sekian lama rakyat Mesir dihina, diperbodohkan, ditindas, disiksa dan ditipu, akhirnya rakyat Mesir bangun dan menuntu hak mereka serta mahu mengambil kembali kekayaan Mesir dari tangan kroni dan anak beranak Mubarak.
Kebangkitan ini menunjukkan zaman pemerintahan diktator ke atas umat Islam seluruh dunia menuju zaman akhir mereka. Para diktator ini diletak oleh penjajah sewaktu mereka meninggalkan negara umat Islam. TUjuan diletakkan diktator-diktator ini adalah untuk memastikan umat Islam tidak kembali kepada ajaran Islam yang syumul serta sentiasa lemah dan tidak mampu bangun sebagai kuasa dunia.
Misalnya Mubarak yang zalim ini, bukan setakat mendapat sokong padu dari negara Barat, tetapi mendapat sokongan padu dari Israel. Setakat ini, hanya Israel yang memberikan sokongan kepada Mubarak secara terbuka. Malahan, penulis-penulis Israel sekarang ini mengkritik Amerika kerana tidak mahu berusaha meneruskan pemerintahan Mubarak.
Ada khabar angin yang menyatakan Mubarak mungkin akan melarikan diri ke Israel. Juga, ada khabar angin mengatakan Mubarak sudah pun berada di Sharmul Sheikh kerana Sharmul Sheikh ini berada di sempadan Mesir-Israel. Mudah bagi beliau untuk melarikan diri ke Israel.
Para diktator di negara Umat Islam ini adalah hamba kepada musuh-musuah Islam. Mereka berfungsi memastikan umat Islam senantiasa lemah dan terjajah serta mengikut telunjuk Amerika dan Israel.
Para nasionalis ini adalah "munafiqeen" yang sentiasa berusaha melemahkan Islam dan umat Islam. Di hadapan kita mereka berkokok konnya mereka berjuang Islam. Tapi hakikatnya mereka adalah pengkhianat Islam nombor wahid.
Misalnya di Malaysia, UMNO ke sana ke mari berkokok memperjuangkan Islam. PAdahal, mereka yang keluarkan lesen judi bola. Dr. Mahathir yang telah isytihar Malaysia sebagai negara Islam itu telah memberikan lesen judi bola kepada Vinsetan beberapa bulan selepas membuat pengisytiharan tersebut.
UMNO juga bertanggungjawab menjual tanah rezab surau di Rawang seluas hampir satu ekar itu kepada tauke dalam keadaan UMNO mendakwa memperjuangkan hak Melayu dan ISlam.
Di Palestin pula, nasionalis Palestin telah menjual dan menggadai banyak tanah umat Islam kepada Palestin.(Baca di
sini
)
Pokoknya, para nasionalis ini adalah hamba kepada penjajah dan mereka tidak boleh dipercayai serta lidah bercabang.
Kalau Melayu hendak bangun dan maju, wajiblah umat Melayu mencampak UMNO ke Laut Cina Selatan.
Tulang Besi
Woman wants case transferred to Selangor police HQ
Posted: 03 Feb 2011 10:47 PM PST
Chow Soo Meng, the business person who submitted a police report claiming that plaincothes police had entered her shop without identifyingn themselves, wants the case transferred to the Selangor police HQ. During the incident that ocurred on February 1, she alleged that police officers slapped her twice and took from her handbag RM20,000. Despite being eight months pregnant she was handcuffed and taken to the police station. Malaysiakini's report of the incident is here: www.malaysiakini.com

Time:

15:25

More in

News & Politics
Nik Aziz: Umno Oppresses Malays - By Shazwan Mustafa Kamal.
Posted: 03 Feb 2011 09:45 PM PST
Datuk Nik Abdul Aziz Nik Mat hit out at his political foe Tun Dr Mahathir Mohamad today and accused Umno of continually oppressing the Malays through undemocratic means.
The PAS spiritual leader claimed that Umno's governing methods were unIslamic, saying that the country's largest party had never emphasised Islamic teachings, only secular nationalism.
"Initially, we see Tun Mahathir as a person who loves Malay unity. Does Tun Mahathir realise that Umno has been the one oppressing the Malays?" said Nik Aziz in a statement.
The Kelantan mentri besar was responding to Dr Mahathir's recent blog posting where the latter had accused Nik Aziz of "dividing" the Malays and Muslims in the country.
Dr Mahathir had described Nik Aziz's brand of Islam as worse than that of Umno nationalists.
"I want to ask Tun Mahathir, what is the basis of Umno's struggles? Has Umno in any way put Islam as the basis of its struggles ahead of national struggles? Practically can Umno even call themselves pious?" asked Nik Aziz.
The popular PAS leader listed down events which showed that Umno did not care about the rights of the Malays or even Islam, bringing up examples like the federal government's now-aborted plans to award gambling licences, the government's abolishment of the Jawi script in schools back in 1968 and also a reduction of national funds for Islamic schools during the Mahathir administration.
Nik Aziz also accused Umno of using undemocratic means to stay in power, claiming that Umno had "kidnapped" PAS assemblymen and MPs back in 1961 just to deny the Islamist party a win in Terengganu and Kelantan.
According to Nik Aziz, Umno had also ordered the mass killings of Malay followers of Ibrahim Libya in Memali.
"Till this day Umno continues its undemocratic practices. In Perak, they topple the government from behind. In Selangor, they appoint the state secretary without any prior discussion with the mentri besar. Strangely, it is this same 'ketuanan Melayu' party which had opposed an amendment to return the powers of the Selangor Sultan. In Kelantan, they (Umno) deny us oil royalty rights and instead set up a federal development department (JPP). This is not democracy, federalism and a far cry from being Islamic," he said.
Yesterday, Dr Mahathir called Nik Aziz an opportunist who was willing to forsake his Islamic beliefs for political mileage.
"It is because of Malay nationalists our country is now governed by Malay-Muslim leaders. These leaders instil Islamic practices in the government administration and build mosques and banned the national lottery... how bad can these nationalists be?" said Dr Mahathir, who stayed in office for a record 22 years.
Comparatively, he said, Nik Aziz's and PAS's only contribution to the country was dividing the Malays into three splinter groups, with no hope for Malay unity.
"This is Nik Aziz's contribution... He ignored one of the most important Islamic concepts, that is brotherhood among Muslims," added the former prime minister.
Seemingly unperturbed by Dr Mahathir's scathing remarks, the PAS leader said in response that Dr Mahathir was suffering from the "Melayu mudah lupa" (Malays easily forget) syndrome.
"Tun Mahathir labels me and PAS as the reason for the division among the Malays. Perhaps it is me then who caused Umno to be banned in 1987 which lead to the formation of Semangat 46. Perhaps it is me who caused the deputy president of Umno to be sacked in 1999 and eventually formed PKR. I am worried... Tun Mahathir has already contracted the 'Melayu mudah lupa' disease which he talked about some time back," said Nik Aziz.
Courtesy of The Malaysian Insider
LKY really hates Malays and Islam
Posted: 03 Feb 2011 09:11 PM PST
Lee Kuan Yew is anti-Malays, anti-Indians and anti-Islam. In fact, when he succeeded in separating Singapore from Malaysia in 1965, there was a secret plan to flush out the Malays and Indians out of the Republic. However, due to his 'good-on-the-surface' relation with the Malaysian Malay leaders, he jettisoned it.
And about 45 years later, he could not hide his disgust at the Malays and Islam in his newly-launched book
'Hard Truths to keep Singapore Going
'. Of course, the Singapore Malays got insulted and are suing him, the government and Majlis Ugama Islam Singapura (MUIS) for playing puppet to the govt.
LKY wrote in his book, among other things:
"...we were progressing very nicely until the surge of Islam came. The other communities have easier integration … than Muslims... and today, we can integrate all religions and races, except Islam.... Muslims socially do not cause any trouble, but they are distinct and separate."
In order to facilitate integration in Singapore with its predominantly Chinese population and minority races including Malays and Indians, he urged Muslims to 'be less strict on Islamic observances.'
His comments annoyed Muslims, prompting some strong reactions in local internet forums. "Who you or your family prays and what you eat, drink and do is your business. We Muslims don't give a hoot," said one comment, telling Lee to "mind your own business."
Although his PM son Lee Hsien Loong was trying hard to calm down the situation by saying he didnt share his father's view, the Malays got more igitated as the contents of the book seemed to be 'fully'accepted' by his govt.
Former premier Tun Dr Mahathir Mohamad, who exchanged verbal blows with Lee over several issues during his administration, slammed the minister mentor over his comments.
"I am not surprised by his statement because to him religion is not important. For him the end justifies the means, so if he wants racial integration in Singapore, he won't let Islam stand in the way of his goals.
"The Malays over there (in Singapore) are actually afraid of the government," he claimed, adding that Muslims were under a constant siege from the authorities and had no choice but to compromise their Islamic belief.
LKY is lucky, and so is Singapore. The Malays in the Republic did not react like how the Malaysian Indians had over a novel by Abdullah Hussain, Interlok. The Malaysian Government and the Malay largest party Umno had finally agreed to erase of amend the word 'pariah' in it before it can be used as a literature reference in secondary schools.
Read the comments for my posting 'Getting rid of all the KELINGs' and you will understand the issue better.
As for the Singapore Malays, we cant interfere but the balls are at their feet. At 87, LKY is getting senile, I guess. Tapi, takkan nak maafkan dia macam tu je kot? Mungkin tengah buang tabiat....

Who Is This Guy, Capt. Iskandar Dzulkarnain?
Posted: 03 Feb 2011 09:20 PM PST
Embarassing indeed! What is Mahathir today? Is the Mahathir of today the reason even his outspoken daughter Marina has become rather muted in cyberspace of late? Has a father's latest stance become indefensible even for his own daughter? Please read:
What an Embarrassment
Today, you are championing Malay Rights. You are angry that Non-Malays are questioning these rights. You are also angry that Malays themselves are questioning these so-called Rights. You want the other races to acknowledge that the Dominant Malays are the rightful heirs to this country called Malaysia. What an embarrassment to us Malays.By Capt.Iskandar Dzulkarnain
Tun Dr Mahathir was Prime Minister of Malaysia for 22 years. All of us lived under his leadership during his tenure, and many of us have come to admire him and regard him with our deepest respect, for what he has done for the country. The Galleria Perdana in Langkawi is testimony to his achievements.
His Vision 2020, the Look East Policy, the Multimedia Super Corridor, the Internet and his efforts to industrialize the country has brought countless prosperity to our nation. We look upon him as the most successful leader since our nation's independence.
Lately, we see a sudden about turn to his speeches and rhetorics. Many who listened with interest to his sermons, is alarmed at the vast distortion of everything he has tried to impress upon us in the past. He is beginning to sound incoherent, with a tinge of cynicsm. The great empire you built in the last 22years is slowly unravelling, crumbling, torn assunder by the words that spews forth from your mouth. Everyone, who knows you in the past, is becoming dissapointed in what you hold dear to.
At your age, we expect the Grand Old Vizier with bottomless wisdom, intellect, and wide political experience to advise us, and tell us where we went wrong, and to correct us. To bring continuous change, to unite us, and to tell us that we are all Citizens of this great nation, to warn us of the pitfalls of racism, corruption and to protect this country from tearing itself apart.
Lately, many of your speeches has been met with apprehension, and later with disgust as you keep on levelling criticism on the different races. Even Singapore was not spared. Your latest speech that Malaysia belongs to the Malays, that Malays think 1Malaysia is about abolishing vernacular schools, and that Chinese and Indians think that 1Malaysia means abolishing Malay Rights, is really hurtful and hard to swallow. I really wonder what is going through the mind of this once Great man?
Today, you are championing Malay Rights. You are angry that Non-Malays are questioning these rights. You are also angry that Malays themselves are questioning these so-called Rights. You want the other races to acknowledge that the Dominant Malays are the rightful heirs to this country called Malaysia. What an embarrassment to us Malays.
What special rights are you talking about? If the Malays have benefited from it, and given us a window of opportunity, and an edge over others, why has the Malays not advanced any further? All these years, the bragging and the promises about Special Rights has only led us to acknowledge that it is only a big pie in the sky.
Through 3 generations, we have come to accept that we are all Malaysian Citizens, and everyone is equal to everyone, and now we find out that we indeed do have Special Rights accorded only to us, and not to the others. We must also fight for our Rights and not let the other community take it away from us. But what are these Rights??? If we had Special Rights, why are the Malays still lagging behind? Did anybody actually accorded the Malays these Rights in the past? Did the Malays reject these Rights, so much so that they are now living in utter poverty? Can someone start going around and bestow this Rights upon us right now? When are we going to get these Rights? As far as we know, we never had any Rights!!! Ony the Chinese and Indians think we have Special Rights.
Most Malays don't give two hoots about Tanah Melayu, Ketuanan Melayu or Special Rights, because it does not exist. We also got bored waiting for these rights to be transfered to us. We just want a decent life, job, a brighter, predictable future. And the Right to practice our Religion free of encumbrance. We are a loosely knitted race that comprises mixed Javanese, Sumatran, Indian, Hunanese, Thai, and Middle East blood bound together by our Religion Islam. And yet in the INTERLOK novel we branded other communities as Pariahs.
And if there is a Special Right, I think I would want to have the Right to mingle freely with our Chinese and Indian friends, step into a church and listen with interest to their choirs singing Christmas Carols, drop by a Chinese temple, and observe the monks chanting their mantras, or to an Indian Temple to see how they worship. And to drop by the Pub, for a glass of cold Coke, withourt feeling a little peculiar. I want the right to tell all our fellow citizens that we do not harbour any ill will against them, that we are just like them and that we will always stand by them.
22 years in power, and yet so many of our kin still live in misery. We are not asking for utter riches, just a decent life, but many Malays still lives in utter misery, and in such contrast to the Super rich UMNOPutras. And in the last election, many Malays were abandoning BN in droves, and now the ruling elite are not confident any more of retaining their power and has started to take drastic measures to regain their support.
Lastly, keep this in mind. There is no racism in Malaysia. 99 percent of Malaysians are not racist. We are too busy living our lives than to check on our neighbours. It is the one percent who is desperately clinging on to power, bent on staying, and who will do anything at any cost,even selling their souls to the devil, that is causing all this ruckus about Racism in this country. The one percent of Malays, Chinese and Indians who are about to be given the boot are shouting Ketuanan Melayu and Ketuanan What not!!
Malays, in their right minds are not going to support this bunch of losers. That is why they say that the Malays are split between UMNO and PAS. And

the blame

was put on poor old Nik Aziz, who became the scapegoat for splitting the Malays.
They really must go!
Posted: 03 Feb 2011 07:00 PM PST
Anda menunggu bas di stesyen bas dan rakan anda terjumpa anda dan bertanya: "Tunggu bas ke?"
Anda harus menjawab: "Taklah aku tengah tunggu helikopter, lambat plak hari ini"
--------------------------

Anda hendak pergi ke bilik mandi untuk mandi dan rakan sebilik anda berkata: "Ko nak mandi ke?"
Anda patut jawab: "Taklah, aku nak pergi main bola kejap. Ko nak join?"
--------------------------

Anda sedang menulis surat dan rakan anda menegur: "Aik! Tulis surat nampaknya?"
Jawab: "Oh ye ke? Aku tak perasan ah ... tangan aku bergerak sendiri."
--------------------------

Anda baru pulang dari kerja dan jiran anda bertanya: "Baru balik dari kerja?"
Jawab yang baik punya: "Taklah saya dari rumah nak pergi kerja nie ... opis saya dah pindah kat rumah .... dan rumah saya dah pindah kat opis."
--------------------------

Tuan Ibrahim Tuan Man mintak
kerajaan tindak segera bawa balik penuntut Malaysia
di Mesir dan Nasruddin Hasan Tantawi minta kerajaan tidak pilih kasih antara pelajar biasiswa kerajaan dan pelajar persendirian.
Mahfuz pula kata "Kerajaan yang dahulukan rakyat patut bela rakyat Mesir."
Jawapan kepada
kenyataan cerdik
ini: "Kerajaan bawa balik penuntut lain untuk bersedia bawa balik mayat penuntut yang sokong arahan Pas bantu Ikhwanul Muslimin.
"Insya Allah, tidak lambat dan tidak pilih kasih, semua mayat boleh dibawa pulang dengan selamat ..."
Posted: 03 Feb 2011 06:15 PM PST
Posted: 03 Feb 2011 06:01 PM PST
A  leader is  supposed to lead and chart the direction for his people to follow. A direction that will lead his nation and people towards better standard of living. To do that, that leader must show the way through his own action and the policies that he advocates.
No nation in the world can move forward as a fractured state. To move forward, a nation must be united. A House divided against itself cannot stand. A leader of a multiracial society thus must stress on unity rather than trying to say something that will divide his people.
Recently, a senile senior leader says that this land belongs to a particlular ethnic group only, and he urges other ethnic groups to admit it.
By saying this, he is trying to sow a seed of division among the people. He is trying to divide a house that is already starting to show cracks. As a leader, he is trying to chart  way to make the people more race conscious, thereby going against the very fabric of our forefather' vision of a united Malaysia.
Our Constitution which is the supreme law in the country clearly states that all citizens are equal, implying that this land belongs to all of us.
For the benefits of the readers, I will quote Clause 1 and 2 of Article 8 here. Article 8:
All persons are equal before the law and entitled to the equal protection of the law.
Except as expressly authorized by this Constitution, there shall be no discrimination against citizens on the ground only of religion, race, descent or place of birth in any law relating to the acquisition, holding or disposition of property or the establishing or carrying on of any trade, business, profession, vocation or employment.
While the PM is playing the 1Malaysia card, this senior is trying hard to show the other way. This leads many people to believe that they maybe  in cohort playing the Beijing opera, where there is a black face acting as a villian, and a white face acting as a hero, and both the black face and white face have only one aim: to attract more people so that they can sell more tickets.( Read this excellent article in Malaysia Chronicle here.)
If this is the case, then the old horse is playing a very dangerous game. He is trying to stir up fire in a certain segment of the people, but as we all know, even a sparkle can sometimes lead to an uncontrollable fire that will destroy everything that we have so tediously built over the years.