---
Posted: 04 Jan 2011 11:02 AM PST
Posted: 04 Jan 2011 11:01 AM PST
Tok Guru Tidak Nafi Berlakunya Perbincangan UG Sewaktu Majlis Persantapan
Posted: 04 Jan 2011 09:39 AM PST
NOTA EDITOR: Membaca kenyataan rasmi TOk Guru Nik Aziz berkaitan dengan kontroversi
Perjumpaan Dalam Gelap 2
, saya tak nampak walau SATU PATAH penafian dari Tok Guru Nik Aziz atas berlakunya perbincangan "PERPADUANG". Yang dapat dibaca adalah bagaimana Tok Guru dijemput ke majlis persantapan dan beliau tidak mahu mendedahkan apa yang telah dibincangkan dalam majlis tersebut.
Sudah tentulah Tok Guru tidak akan mendedahkan butiran perbincangan secara terbuka kerana ianya melibatkan Istana. Sekiranya Tok Guru mendedahkan butiran perbincangan kepada umum, maka Tok Guru boleh dituduh sebagai menderhaka atau tidak menghormati Raja-Raja Melayu.
Apa yang Tulang Besi nampak juga, gambar Hj Mustafa Ali dan Presiden PAS tidak berapa ceria sewaktu sidang akhbar tersebut:
Yang jelasnya, khabar Presiden PAS menghadiri majlis tersebut adalah benar. Dan, khabar berlaku perbincangan dalam gelap ke arah PERPADUANG tidak dinafikan oleh Tok Guru Nik Aziz dalam KENYATAAN BERTULIS beliau.
Sama sama kita tunggu perkembengan selanjutnya, inshaalah
Tulang Besi
Kenyataan Media

Tuan Guru Dato Bentara Setia Menteri Besar Kelantan

Merangkap al-Mursyidul Am PAS


Ekoran beberapa kenyataan yang mengelirukan berkaitan pertemuan saya dengan KDYMM Yang Dipertuan Agong, Tuanku Sultan Mizan baru-baru ini, saya suka menjelaskan seperti mana berikut :

Sewaktu saya berada di Hospital Universiti Sains Malaysia (HUSM) Kubang Kerian, saya telah dikunjungi oleh Tun Abdullah Ahmad Badawi yang membawa titah KDYMM Yang Dipertuan Agong, Tuanku Sultan Mizan meminta saya mengadap baginda bersama-sama beberapa orang pemimpin termasuk Dato' Seri Tuan Guru Haji Abdul Hadi Awang ke majlis santapan malam di Istana Terengganu, yakni istana baginda di Kuala Lumpur. Atas dasar menghormati dan menjunjung titah Tuanku saya telah menghadiri majlis tersebut.

Adalah sangat tidak beretika dan tidak beradab bagi saya untuk menceritakan apa-apa yang menjadi perbualan semasa mengadap.

Oleh itu, saya menyeru semua pihak sama ada media atau mana-mana individu supaya tidak membuat andaian yang tidak menentu dan berharap dapat menghentikan sebarang kenyataan yang tidak tepat demi menjaga kehormatan dan nama baik pihak istana.

Terima kasih. Wassalam.

"MEMBANGUN BERSAMA ISLAM"

TUAN GURU HAJI NIK ABDUL AZIZ BIN NIK MAT,
MENTERI BESAR KELANTAN MERANGKAP AL-MURSYIDUL AM PAS.
And here is the rest of it.
Perlantikan SUK Wajib Dapat Kebenaran Menteri Besar - Perlembagaan
Posted: 04 Jan 2011 09:07 AM PST
NOTA EDITOR: Membaca kenyataan pakar Perlembagaan, Lawyer Tommy Thomas, Tulang Besi tertarik dengan satu kenyataan beliau:
Thomas said the MB's role in the appointment process can be seen clearly in Article 52(4) of the Selangor Constitution, that states: "Before any such official (including the State Secretary) first attends a meeting of the State Executive Council, he shall take and subscribe in the presence of the Menteri Besar the following Oath of Secrecy."
Dengan kata lain, mengikut Artikel 52(4) Undang Undang Tubuh Negeri Selangor, sebelum mana-mana pegawai kerajaan menghadziri mesyuarat Exco, beliau haruslah mengangkat sumpah kerahsiaan di hadapan Menteri Besar.
Sekiranya Menteri Besar menolak untuk hadir di majlis tersebut, maka pegawai itu tidak langsung boleh menghadiri mesyuarat Exco. Dengan kata lain, Khusrin hanya akan menjadi SUK pada nama sahaja, tapi tidak boleh berfungsi sebagai SUK kerana beliau tiada kelayakan menghadiri mesyuarat Exco.
Ini bererti perlantikan Khusrin Munawi:
1.0 Menunjukkan betapa bodohnya Ketua Setiausaha Negara kerana tidak mengetahui peruntukan Undang-Undang Tubuh Selangor ini.
2.0 Menghabiskan duit rakyat kerana terpaksa membayar gaji Khusrin dan elaun beliau
3.0 Mensabotaj kerajaan negeri untuk memalukan kerajaan negeri dengan niat yang sangat jahat.
Ya Allah, makbulkan doa laknat aku ke atas Khusrin Munawi dan KSN sewaktu aku mencium kaabah tempohari
. AMIN!!!!!
Di sini juga saya ingin menunjukkan KEBODOHAN ZUL NORDIN. Lawyer cabuk bernama Zul Nordin kata:
Perlantikan ke jawatan Setiausaha Kerajaan Negeri Selangor adalah kuasa mutlak Suruhanjaya Perkhidmatan Awam. Tidak saperti Kedah dan Johor yang mempunyai Suruhanjaya Perkhidmatan Negeri, bidangkuasa perlantikan SUK Selangor adalah khusus dibawah SPA. Malah dinegeri dimana ianya terletak dibawah SPN, Menteri Besar langsung tiada kuasa mengenai perlantikan SUK, ianya antara SPN dan Sultan yang memerintah negeri
Maknya Zul Nordin tak baca Undang-Undang Tubuh Selangor Artikel 97(1) yang membuktikan wujudnya Suruhanjaya Perkhidmatan Negeri.
Dah nama pun lawyer cabuk. Apa nak harapkan dengan Zul Nordin ni?
Hahahahaha
Tulang Besi
PSC can end Selangor stalemate by talking to MB, says lawyer
UPDATED @ 09:15:18 PM 04-01-2011
By Debra Chong
January 04, 2011

KUALA LUMPUR, Jan 4 — Constitutional lawyer Tommy Thomas has advised the Public Service Commission (PSC) to discuss with the Selangor governmet on resolving the ongoing deadlock over Datuk Mohd Khusrin Munawi's appointment as state secretary.

The senior lawyer said the PSC, headed by Chief Secretary to the federal government, Tan Sri Sidek Hassan, appeared to be the right body to decide who becomes Selangor's No. 1 civil servant; but added that it must first consult the state.

Referring to both the federal and Selangor constitutions, Thomas noted the laws provided for two separate bodies to be set up to deal with the appointment of civil servants.

"Article 52 (1) of the State Constitution of Selangor states that the State Secretary shall be appointed by the appropriate Service Commission from amongst members of any of the relevant public services," he said.

"Article 132 (1) of the Federal Constitution lists seven different types of public services," he pointed that it included the general public service of the Federation of Malaysia — as the country is officially called — and the public service of each state.

"Article 139 (1) of the Federal Constitution states that there shall be a Public Services Commission which shall extend to the general public service of the Federation.

But he said the "ambiguous" language made it difficult to decide which of the two bodies had real power to appoint the state's No. 1 civil servant.

"Article 97(1) of the Selangor Constitution establishes a State Service Commission which shall extend to all members of the public service of the State.

"In essence, federal civil servants belong to the Public Services Commission, while Selangor state civil servants belong to the Selangor Services Commission," the lawyer said.

"Let me therefore assume for the purposes of discussion, that the 'appropriate' appointing authority of Selangor's State Secretary under Article 52(1) of the Selangor Constitution is the Federal Public Services Commission," he said in an email to The Malaysian Insider today.

"It does not however follow that the PSC has a free hand in appointing whoever it wishes, and, particularly, a person against the wishes of the State," he added.

"Accordingly, the PSC (if it is the appropriate appointing Service Commission) must constitutionally consult the mentri besar of Selangor and secures his consent before nominating a candidate.

"What the PSC cannot constitutionally do is to 'thrust' or 'impose' a state secretary upon an unwilling mentri besar," he continued.

Thomas said the MB's role in the appointment process can be seen clearly in Article 52(4) of the Selangor Constitution, that states: "Before any such official (including the State Secretary) first attends a meeting of the State Executive Council, he shall take and subscribe in the presence of the Menteri Besar the following Oath of Secrecy."

The lawyer said that if Selangor MB Tan Sri Khalid Ibrahim was not happy with the PSC's pick, he could "frustrate the appointment" by refusing to attend the state secretary's oath-of-secrecy ceremony as required under Article 52(4) of the state constitution.

By doing so, the state secretary would lose his membership in the state executive council, which is the highest executive decision-making body in the state.

"Further, for practical purposes, a state secretary who does not enjoy the trust and confidence of a mentri besar will be sidelined, and will just fade away," he added.

But Thomas noted that the Pakatan Rakyat (PR) state government would be going against its own principles if it refused to negotiate with the federal body.

"The fact that the federal and Selangor state governments are in the hands of opposing political coalitions should not foreclose such cooperation and consultation, which is vital for the system to work properly.

"The people of Selangor deserve nothing less," he said.

Some parties, including Umno lawyer Datuk Hafarizam Harun, have warned that the stalemate could effectively jeopardise the administration of the state, and the effect would be felt on the ground.

The crisis in Selangor started last month when Sidek named Mohd Khusrin as the new state secretary to replace Datuk Ramli Mahmud who left the post on December 31.

Khalid refused to accept the former director of the Selangor Islamic Religious Department (Jais), with whom he and his executive council had clashed with previously.

The first-term mentri besar insisted that he had the right to decide on a person he could work with and was still working on the final name list.
UMNO'S Fatal Defect The Real Reason That the Bailouts May Not Work
Posted: 04 Jan 2011 08:06 AM PST
A number of analyses of the U.S. and global crisis begin by attempting to explain what they assume to be a paradox — how could so small a market segment (subprime housing and CDOs backed by subprime) have caused (1) the largest financial bubble in history, (2) a U.S. economic crisis, and (3) a nearly global crisis? To these scholars the obvious answer is that subprime lending could not have caused this traumatic trifecta. It follows that the importance of subprime lending must be overstated and there must be other, more powerful causes of the trifecta.
I will show that the focus on subprime loans was excessive and allude briefly to the points I have made in prior columns about the variant causes of the global crisis. The next column will address in more detail how criminologists determine the true incidence of mortgage fraud. Subprime loans were and are a serious problem, but there has been a destructive overemphasis on subprime loans as the core of the U.S. crisis. "Liar's" loans are a far greater problem, and most problem subprime loans are actually liar's loans. While the nonprime mortgage industry's preferred euphemisms were "alt-a" and "stated income" loans, it was the industry that accurately dubbed them liar's loans. It was the industry that created liar's loans and it is liar's loans that made so many officers wealthy.
The industry pitched liar's loans to the regulators on a series of bright shining lie — that they were equivalent to the risk of prime loans and simply underwritten on an alternative basis because the borrowers were entrepreneurs who could verify their incomes. The further lie was that liar's loans were distinct from subprime loans, which were only made to those with serious credit defects with conventional underwriting. The reality is that there is an easy means for small business owners to verify their income — by authorizing the IRS to provide information from their tax returns to the lender via IRS Form 4506. There were two groups of borrowers who had acute needs to avoid disclosing their income and wealth — those engaged in tax fraud evaders and those seeking to deceive their spouses or defraud their prior spouses and children in order to evade alimony and child support payments. (Remember when one of "C's" in lending referred to "character" and we taught loan officers why one should not lend to those of bad character?) People who will cheat their kids are certain to be willing to cheat their lender.
The purpose of liar's loans was to create endemic fraud throughout the mortgage process – from origination to the sale of collateralized debt obligations (CDOs) backed by liar's loans ("cradle to grave" fraud). The lies in liar's loans were so endemic and so egregious that the financial version of "don't ask; don't tell" was essential at every step of the process. Liar's loans were also perfect for the loan origination level variant of "don't ask; don't tell."
Liar's loans were not underwritten. The borrower did ask about income, but only in the sense made famous by Monty Python ("wink, wink; nod, nod"). The lender agreed that it would not verify the borrowers' "stated income" (and often the borrowers' jobs and assets). As I have explained in prior columns, the lenders that specialized in making liar's loans frequently outsourced much of the job of finding the borrowers who would take out the liar's loans to loan brokers. Studies by various state attorney generals, white-collar criminologists, and private and public investigators have confirmed that it is lenders and their agents (loan brokers and loan officers) who overwhelmingly put the lies in liar's loans. There are independent analytical reasons to believe these findings.
Doing so maximized the lenders' (and their loan brokers') reported (albeit fictional) income (and their controlling officers' bonuses). The greater the stated income, the more likely the loan would be made, the larger the size of the loan, and the greater the resale value of the loan in the secondary market. Each of these elements drove the agents' and loan officers' compensation up – and by very large amounts.
By inflating the borrowers' stated income, the lender and its brokers could make the loan appear to be less risky and sell it for a premium to the secondary market greatly inflating the borrower's stated income. The liar's loan lenders could also make the loan appear to be less risky to the regulators (though unregulated mortgage bankers probably made most of the liar's loans), credit rating agencies, and auditors. These entities typically treated the (fictional, far reduced) "debt-to-income" ratio arising from inflating the borrower's stated income as if it were real. (In reality, this willingness to believe, without real due diligence, the lies that would make these professionals wealthy was another variant of "don't ask; don't tell.") It was not exactly difficult for anyone in the trade to figure out that must never treat as truthful the stated income in something the trade called a "liar's" loan. Indeed, the ability of everyone in the trade to know that they should never treat the loans as honest was made even more simple when the mortgage lending industry's own experts as deserving of that label because such loans were "an open invitation to fraudsters" (MARI 2006) – during what the FBI had termed as early as September 2004 to be an "epidemic" of mortgage fraud. Depressing the real debt-to-income ratio by inflating reported income was a useful lie to everyone with a financial stake in the liar's loan machine – which was most of our largest financial firms in the U.S.
Not verifying the borrowers' stated income simultaneously facilitated the lenders' and their brokers' ability to sell fraudulent loans at a premium in the secondary market and minimized risk of the lenders' and their brokers' controlling officers being sanctioned for their frauds essential to their origination and sale of liar's loans. The brokers and lenders obviously, could not verify the fictional incomes that they had inflated. They would have had three choices. They could have honestly sought to verify something they knew to be false – which would have prevented the loans from being made and dramatically reduced their income. They could have claimed that they had verified the income but provided no records of their efforts at verification or the borrowers' true income. That strategy would have added another act of fraud (a false certification of verification) while providing no credible evidence. The other alternative would be for the brokers and officers to forge documents purporting to show that they had conducted due diligence as to the borrowers' true income and attesting to the accuracy of the stated income. This strategy would have made it simple for the Justice Department to convict the loan brokers and officers. The ideal strategy is for the loan brokers and officers to do no underwriting of the stated income and to purport that the borrowers' credit rating (FICO score), in conjunction with the fraudulent LTV and debt-to-income ratios, proves that the loan has risk characteristics equivalent to prime loans. FICO scores, of course, can never demonstrate that the borrower has the capacity to repay a home loan and there are common scams that use someone with a good FICO score as a shill to obtain a loan.
Liar's loans were equally useful in facilitating accounting control fraud by those involved in the CDO process. The secondary market had to rely on "don't ask; don't tell" to be able to securitize and sell CDOs. CDOs were largely backed by liar's loans and fraud was so endemic and so obvious among liar's loans if one engaged in due diligence that it was ideal to claim that liar's loans required no meaningful due diligence and could not be the subject of meaningful due diligence because there were no underwriting files to review because the lender did no real underwriting. Again, consider what would have happened if the securitizers, credit rating agencies, or auditors had actually looked at any reliable sample of the liar's loans for evidence of fraud. They would have reported, as did Fitch in November 2007, that there was evidence of fraud in the nearly every file. If they asked, they could not sell. Their files would show that they knew they were knowingly selling securities backed primarily by fraudulent loans – and claiming the CDOs were "AAA."
Liar's loan borrowers had no leverage to create a "Gresham's" dynamic among appraisers. There is no honest reason why a mortgage lender would inflate the appraised value and the size of the loan. Causing or permitting large numbers of inflated appraisals is a superb "marker" of accounting control fraud by the lender because the senior officers directing an accounting control fraud do maximize short-term reported (fictional) income (and real losses) by inflating appraisals and stated income. As I have noted, and will return to in future columns in more detail, lenders and their agents frequently suborned appraisers by deliberately creating a Gresham's dynamic to try to induce them to inflate market values, leaked the loan amount to the appraisers, drove the appraisal fraud, and made it endemic. As with inflating income in order to minimize the reported debt-to-income ratio, inflating the appraisal allowed everyone with a financial stake in the lies to minimize the reported loan-to-value (LTV) ratio and allow everyone to pretend that the loan was far less risky because it had such a large (but yet again fictional) equity cushion. Given that we know that appraisal fraud was endemic, that endemic appraisal fraud is impossible without being led or permitted by the lenders and their agents, and that no honest lender would permit or cause widespread inflated appraisals, the logical inference is that the lenders and their agents led both the stated income and the appraisal fraud.
Only the lenders and their agents had the inside information and expertise to know how to optimize the deceit in the loan application process. Many of the housing speculators who bought a material number of homes and sought to flip them were industry insiders, and many of them also committed fraud by indicating that they intended to make each of the houses (simultaneously) their principal dwelling. These professionals would have known of the details of the lenders' term sheets and could have picked the debt-to-income and LTV ratios (and sometimes had illegal side deals with appraisals to inflate the appraisals to secure the desired LTV. The great bulk, however, of those that borrowed through liar's loans were not financially sophisticated and had no way of knowing how much they needed to inflate reported income to hit the "sweet spot" that would maximize the loan broker's and the loan officer's fees and bonuses. Loan brokers willing to specialize in making liar's loans had to be able to lead the lies about the borrowers' income that would maximize the loan broker's fees.
The fact that the lenders and their agents specializing in making liar's loans led the stated income frauds does not, of course, mean that the borrowers had no ethical responsibility or culpability. As I will show in future columns, there are millions of cases of mortgage fraud through liar's loans. There are doubtless hundreds of thousands of borrowers who knew that the incomes the brokers and officers told them to report on the loan applications were false.
Yes, it does appear to have been common for the loan brokers and officers to create the false loan applications and even forge the borrowers' signatures. Some of the lenders are reported to have referred to these practices as "Arts and Crafts" weekends. We don't know how common this level of lender fraud was because the regulatory agencies and prosecutors have not publicly reported their investigations. Indeed, there is no public evidence that the regulators or prosecutors are even conducting comprehensive investigations of the endemic accounting control fraud by the lenders that made large amounts of liar's loans.
We now have the analytical basis to begin to explain the supposed paradox as to how such a relatively small number of subprime loans caused an intense global crisis. Here are the central points, which I will flesh out in future columns.
Many subprime loans were also liar's loans
Many hybrid loans existed with greatly reduced underwriting
There were, and are, no official definitions of the loan categories "alt-a", "subprime", or the many hybrid forms
Because there is no definition and the categories of "subprime" and "liar's" loans are not mutually exclusive, there is inherent uncertainty and a need to use judgment to form useful estimates. Credit Suisse reported (2007) that 49% of new originations in 2006 were "alt-a" loans (i.e., liar's loans). The incidence of fraud among liar's loans found in most independent studies is 80% or above. If the Credit Suisse figure is even close to accurate (and some caution is vital there), then we are suffering from over a million cases of mortgage fraud annually in 2005 and 2005 and the frauds were growing in 2007 until the secondary market collapsed. Data on criminal referrals are, when extrapolated, consistent with that level of fraud incidence. The supposed paradox arises from a factual error. Nonprime loans were common. Liar's loans grew massively and hyper-inflated the financial bubble. The size of the bubble and the fraud losses were enormous relative to bank capital. Indeed, the very lack of reliable data on the true composition of liar's loans (Fannie, Freddie, and Lehman all reported them as "prime" loans for most purposes) in mortgage portfolios and CDOs was itself one of the factors driving systemic risk. Investors, rightly, feared that most large financial institutions had huge exposures to fraudulent loans.
At law, fraud's defining element is deceit. The fraudster gets the victim to trust him and then betrays that trust. This is why control fraud by our elite financial institutions is such a powerful acid to erode trust. Trust is vital to an effective economy. Markets shut down in the crisis because bankers no longer trusted other bankers' asset valuations.
Other nations (Iceland and to a far lesser extent Ireland) that have had moderately serious investigations of the causes of their crises have produced reports that provide compelling evidence of accounting control fraud as major drivers in their crises. Spain is notorious for its' banks' accounting abuses, but Spain has not provided any true investigative reports.
The FDIC and OTS created a data base well after the crisis began. It sought (false) precision at the cost of analytical usefulness. It creates a false dichotomy between "alt-a" and "subprime" based on reported FICO scores (which it implicitly assumes to be real). The result is that one cannot use the data to study loans made without underwriting. That category – the single most important characteristic for studying, measuring, and predicting losses – does not exist in their data. It is vital that researchers understand that the FDIC mortgage data base is unreliable and it is vital that the FDIC create a new, reliable data base.
Bill Black is the author of The Best Way to Rob a Bank is to Own One and an associate professor of economics and law at the University of Missouri-Kansas City. He spent years working on regulatory policy and fraud prevention as Executive Director of the Institute for Fraud Prevention, Litigation Director of the Federal Home Loan Bank Board and Deputy Director of the National Commission on Financial Institution Reform, Recovery and Enforcement, among other positions.
This column appeared originally in Benzinga.
Most Popular Content
All
| 
Today
| 
This Week
| 
This Month

CREATE YOUR OWN RATING
1 Votes

December 30, 2010
Concerns over Growing Debt Load of the Al-Bukhary Group
Concerns are rising over the growing debt load in Tan Sri Syed Mokhtar Al-Bukhary's companies now that the tycoon is expected to snap up the multi-billion ringgit tunnelling contract for the city's RM36 billion train service and the Penang Port.
Former rice trader gets bulk of fortune from Malaysia Mining Corp. (MMC), through which he holds concessions to operate a port and an airport in Johor; owns stake in power producer Malakoff. Through listed Tradewinds, recently took over national rice supplier Padiberas Nasional. Owns Harrods in Malaysia.
Singapore's Straits Times reported today that the Kedah-born businessman's debts could be as high as RM25 billion, with RM21 billion itself incurred by his flagship MMC Corp although his officials claimed most of it is due to project financing.
"There are a host of corporate governance issues that plague his group and the chief among them is the rising debt load," said one chief executive of a boutique financial consultancy.
"The fear is that his group could be the Renong of this decade," said a senior politician from UMNO, referring to the politically well-connected conglomerate headed by businessman Tan Sri Halim Saad.
Renong feasted on infrastructure projects dished out by former premier Tun Dr Mahathir Mohamad's government. But when the regional crisis hit in mid-1997, it was crippled by huge debts and was eventually bailed out with public funds.
The Singapore daily reported that in the past year Syed Mokhtar had emerged as "the single biggest beneficiary of state contracts and concessions worth billions of ringgit, making him Malaysia's most favoured corporate son and the government's partner of choice."
But close associates of the lanky and reserved tycoon insist the debt concerns are misplaced and he is not biting off more than he can chew. The newspaper said they acknowledged that the debt load of Syed Mokhtar's corporate flagship, publicly-listed MMC Corp, which stands at just over RM21 billion, may appear high. But the lion's share of the debt is project finance, a complex form of financing reserved for large-scale infrastructure projects where the debt is typically repaid from funds generated from the businesses.
"The debt load is manageable and is high because of the nature of the businesses the group is involved in," said a senior corporate lieutenant of Syed Mokhtar, who insisted it can easily raise funds to finance future projects.
But some Kuala Lumpur-based bankers are not so sanguine, noting that the financial returns from many of the group's assets — such as its power plants — are poor yielding, and that its ports, which are not performing well, could suffer should the global economy enter a slump.
The newspaper also said the shares of the listed companies in Syed Mokhtar's corporate empire "do not seem to appeal to conservative foreign and domestic fund managers".
Born to a family of traders with roots in Bokhara, in present-day Uzbekistan, Syed Mokhtar began his business career peddling Thai rice to the state governments in northern Malaysia before riding the boom on the stock market in the 1990s.
The capital from trading in stocks provided him with financial heft for his first major venture: the purchase of a port in Johor which today is the Port of Tanjung Pelepas.
The Straits Times said by leveraging on his strong ties with politicians such as Dr Mahathir and current Deputy Prime Minister Tan Sri Muhyiddin Yassin, who at the time was the mentri besar of Johor, Syed Mokhtar moved into other areas.
Admirers and close associates told Straits Times that Syed Mokhtar is often favoured because of his lavish donations to Islamic causes and political contributions. His companies contributed around RM350 million last year to his own foundation, which focuses on education and religious causes, the newspaper reported.
However, it said critics argue that the businessman's clout illustrates how the old patronage system where business and politics intertwine in Malaysia remains in force. "He is a master at the political game first and only then a businessman," said a financial consultant who has done work for Syed Mokhtar's group.
SakmongkolAK47 on Sime Darby's RM2.1 billion Loss: Recovering only RM430 million
For a brief moment, most of us were probably reassured at the solemnness by which Sime Darby attempted to seek retribution. They lost RM 2.1 billion; they seek to recover a total of RM 430 million.
This amount must be what the forensic auditors recommended. RM 430 is a pure loss through breach of duty and management negligence.
The balance of the loss is operational loss and can happen through the ordinary course of business operations. The balance of the loss is therefore justifiable and not subject to recovery.
I don't know what to say — you lose this amount of money, all you can come up with, is a civil suit? How dumb can that be? Why no criminal charges proffered? Sime doesn't know the meaning of corruption?
How will Sime seek to prove management negligence and breach of duty? Is there some golden rule, you depart from which constitutes a breach of duty? Breach of duty means what? Negligent? Then when Idris Jala lost many millions of money through his negligent hedging should be asked to pay back the money MAS lost?
Nor Yaakob who has gone crying to see Tun Mahathir, horrified at the thought that he may be shown the exit from cabinet this time, should also be asked to pay back the money he lost when speculating on our currency. There are so many examples which will readily suggest that the move by Sime to recover money through civil suits is a stupid move.
How do you define breach of duty and negligence in business matters? Some people in Sime Darby who were before that, were probably touted as exemplary managers and excellent talent, were found to have caused Sime Darby to lose RM2.1 billion.
Sime is now seeking recovery for RM338 million from 4 people. It is further seeking recovery of another
RM92 million. This means the total amount intended to be recovered is RM 430million. This will also mean that out of the RM2.1 billion lost, if only RM430 billion is the recoverable amount, then the loss of RM1.6 billion is considered loss from business operations. That is acceptable?
Clever, man (left). You come forward to pull wool over public eye by stating with the suitable and accompanying somber tone to say — we shall recover this RM430 million because of principle. People will laugh at this — because you have not fully explained how the RM1.6 billion is a loss that is justifiable and so, there is no need to recover. Sime people think it's their father's bloody money which they can lose.
We find it laughable amidst this gargantuan loss; some people in the Board of Directors have no iota of shame not to resign. I have written a long time ago, the entire board of directors should have resigned at the every moment the financial scandal came to light. If they had, they would still be around to be called in as witnesses to help us discover the truth.
So despite Sime's at first sight, laudable move, there are so many questions unanswered. We shall have to do a bit of sleuthing.
http://sakmongkol.blogspot.com/
Following the maxim that drastic times call for tepid measures, the banking industry continues to pay "lip service" to loan modifications while doing little. On Dec. 15, the Congressional Oversight Committee admitted the government's HAMP loan modification program has failed to help enough homeowners to stem the tide of foreclosures. The vast majority of loan modification requests fail, in part, experts believe, because banks have balked at offering a reduction in mortgage principal, the most effective way to halt costly foreclosures. Trying to revive HAMP, the administration in December announced new regulations designed to push banks into offering more reductions in principal than they have in the past. Fannie Mae and Freddie Mac immediately proclaimed, however, that they remain opposed to making this option available to struggling homeowners. Protecting the interests of the banking industry over the consumer, the Federal Reserve also blocked new foreclosure regulations that would have reined in foreclosure abuses. Although the economic collapse of 2008 has caused the tide to rush in on everyone, there has been no bailout for the "little guy." Left to fend for themselves, increasing numbers of homeowners are turning to a little-known provision in the federal bankruptcy law, which permits the discharge of a second or even third mortgage in its entirety in a Chapter 13 bankruptcy. The American Bankruptcy Institute recently reported that Chapter 13 bankruptcies have risen by 9 percent in 2010 compared to last year.
Flying under the media radar, the right to discharge a second mortgage in a Chapter 13 bankruptcy provides a glimmer of hope to homeowners stuck with a foreclosure because they own a home they can't afford and can't sell. With one in 10 Americans out of work, while others have suffered a pay cut as a condition of keeping their jobs, the amount of disposable income available to pay a mortgage is not what is used to be. Getting rid of a 2nd mortgage payment can sometimes make the difference between keeping a home and losing it to a foreclosure. How then does a homeowner qualify? Quite simply, when a home is worth less than the balance of a first mortgage, federal bankruptcy law — at least in most states — permits a homeowner to treat a second mortgage like an unsecured credit card and discharge it in a Chapter 13 bankruptcy.
Housing prices dipped for the third straight month in October, and hope for a recovery in 2011 has started to fade. According to Corelogic, an industry researcher, 11.8 million homes, or more than one out of five mortgages in the United States are "underwater" — i.e. the total mortgage debt exceeds the value of the home. The U.S. Department of the Treasury estimates eight to 13 million foreclosures will occur from December 2010 through 2012 unless something intervenes. Ironically, the HAMP requirement that a homeowner generally be at least 60 days behind on a mortgage in order to qualify has led to foreclosures on homes where the mortgage payment had been up to date. In fact, a recent National Consumer Law Center's survey of 96 foreclosure attorneys in the US found that mortgage servicers began foreclosure proceedings against 2,500 of their clients even though a loan modification request was pending. Loan servicers do make more in fees from the foreclosure process than from the loan modification process, so this is not surprising.
Bankruptcy is a business decision, no less for a homeowner than it was for General Motors when it filed a Chapter 11 bankruptcy. This economy has sent clients to my door that I seldom used to see — attorneys, physical therapists, nurses, college professors, and scores of people dependent on the real estate market for their livelihood. A bankruptcy is usually preceded by a loss of income, a divorce or medical issues, sometimes all three. Bankruptcy is not on anyone's list of fun things to do, and clients only consider it when the alternative, like a foreclosure, is worse. Many have tried to do a short sale or loan modification to no avail and have found that the bank would rather foreclose. In New Hampshire, a homeowner will be responsible for a mortgage deficiency for 20 years. These problems will persist until the powers that be decide to offer more than half-measures to address the foreclosure crisis.
For those facing the loss of their home and wondering whether a Chapter 13 bankruptcy may help get rid of a second mortgage, the following information may be helpful:
(1) It is disingenuous of banks to lull homeowners into a false sense of security by scheduling a foreclosure auction when a loan mod request is pending. If this happens to you, don't be too trusting when your bank tells you not to worry about the foreclosure because they'll continue the auction if there's no answer by the auction date. What they are really saying is if you are denied, the foreclosure will happen. One client told me that Bank of America won't even consider continuing a foreclosure auction due to a loan mod request until it was 72 hours before the auction date. I regularly receive panicked calls from homeowners denied a loan mod just before the auction occurs. While a Chapter 13 stops a foreclosure automatically, given how busy most bankruptcy lawyers are these days, finding one who has time to do a court filing at the last minute may be difficult. (2) If you decide to see if you can get rid of a second mortgage, ask a broker to give you an opinion in writing of what your house is worth. Brokers will usually do this as a courtesy, figuring if you ever do decide to sell your house, you'll go through them. Make sure you ask for the potential sales price rather than a list price, which may be somewhat inflated. If the estimate is less than the balance of your first mortgage, then removing it in a Chapter 13 bankruptcy is possible.
(3) Even if you can get rid of a second mortgage, however, a Chapter 13 is not for everyone. Removing a second mortgage only works if you have enough income to complete the plan successfully. If the real problem is that you don't have enough monthly cash flow to pay your first mortgage and other expenses, Chapter 13 won't solve that problem.
(4) Chapter 13 will permit strapped homeowners to discharge most or all of their credit card debt. It usually won't discharge certain debt like taxes and student loans.
(5) Before making a decision, you want to be sure you can keep all property. Most states have exemptions sufficient to permit a homeowner to keep a house, vehicles, and other assets, however, some states are more generous than others.
The above is not intended as legal advice for your particular situation. Questions should be addressed to attorneys admitted to practice within your state. Richard Gaudreau is a lawyer admitted to practice in New Hampshire and Massachusetts and may be reached by email at: richard@attorneygaudreau.com or by phone at: 603-893-4300.
Outrageous demands some folks make upon their MP's....
Posted: 04 Jan 2011 08:03 AM PST
If I am to share with you what a Member of Parliament has shared with me about the outrageous demands that some of the people in his parliamentary have made, you'd probably think that these people must truly be escaped patients from a mental hospital?
Really! When I heard the MP relate to me some of his sickening moments facing some weirdos who think that just because they voted for him (allegedly), he owes them big time in fulfilling their each and every ridiculous demands throughout his tenure as the Member of Parliament there!
I know that there are many phony confidence tricksters and fly by night cheats out there who would come up with all kinds of unimaginable stories but these cases really makes me disgustingly sick!
Okay, please brace yourselves for case # 1.
Financial assistance.
An Indian lady who is notorious for seeking financial assistance from just about every imaginable government department or agency came to ask him for cash to help her tide things over.
When he first took office, okay, he helped her out by getting his special assistants to buy her groceries that would last her at least a month.
3 times she had asked for such cash aid and the MP did so at his own expense. 
Just learned that an MP gets an allowance of RM150,000.00 a year to be disbursed for aid to his or her parliamentary constituents.
Just imagine the daily hassle of facing some opportunists who waste no time in trying to skim easy money from the MP's under all kinds of pretext and sob stories?
Well, in the case of that particular con-woman, she had the cheek to go complain at his party's head office that the MP had not given her aid when in fact she had already milked off hundreds if not thousands in cash from him.
Luckily for him, he has both the cash vouchers which she had signed and the photos of her receiving such aid as evidence of her having been so assisted!
So, ladies and gentlemen, dear fellow Malaysians, please be aware that such scammers do exist and in large numbers throughout the nation. They will come and pour out all kinds of grandmother stories and try to filch money the easy sob story way from our MPs who'd rather help out more deserving truly poor constituents instead of having to face such remora's on an almost daily basis.
I recall seeing white dhoti clad small goatee sporting Indian Muslim chaps from South India who would always turn up at the jewellery and moneychanger shops back home in Penang asking for aid to help marry off their daughters!
Yes, in Chennai, South India, the forbidden tradition of paying dowry to the grooms still continues to this day but some of these unscrupulous chaps have made a business out of asking for such aid giving the same old cock and bull story of having a daughter to be married off?
I remember some incidents where the shopowners would be cross examining some of these conmen as to exactly how many daughters of marrying age that they really do have?
Flabbergasted, some of these crooks whose mugs we have already become so familiar with would beat a hasty retreat and disappear from sight! :P
So is the case of the conwoman who has made it a life out of milking the MP's of cash without fail at every chance she gets!
Some people just have no sense of honor and self dignity!
Another case that the MP shared with me was of an Indian couple who came to him with an outrageous demand that he dish out to them a RM1000 to help top up to pay their car down payment!
Hoo hoo hoo...that really takes the cake so to speak!
Hello!!!
Since when has it been a right for any voter for the matter to go demand his or her MP help pay for their car down payment?
Would you like to guess what was their answer when the MP asked them as to how it was his duty to help pay for their car down payment?
Their unforgettable reply was ' We voted for you!!!'
Woo hoo!
Attention all MP's!
Please be prepared to help pay for this and that outrageous and preposterous excuse that these slimy shysters would waste not a second in queuing up before your service centers in the hope that you'd entertain their every wish and desire?
Hehehehe....
I thought I had heard of all kinds of fly by night scams but these cases are really quite shocking and damn disgusting for me to hear of and stomach!
I really hope that such people disappear from our nation.
We don't need such crooks amongst the populace.
Even goats and cattle know to look for grass and shrubs to graze upon. These confidence tricksters really put to shame the general population who know better to go earn their keep!
My sympathies to you dear YB! 
May you be safe from such parasites!
Ameen.
Posted: 04 Jan 2011 07:17 AM PST
Mahathir and Najib were in Paris where they made friend with a French guy named Jean Paul.
They used to go all over Paris with him (he was a good guide and translator for them) when suddenly one day Jean Paul disappeared.
Mahathir and Najib went to the police and lodged a complaint about the disappearance of their good friend.
The police asked Mahathir and Najib if they could give some vital clues about Jean Paul that would make finding him easier.
Mahathir says: " Jean Paul was handsome and not tall."
Police: "All Frenchmen are like that... give us something more specific!!"
Najib says: " Jean Paul had

blue eyes

and was very fair."
Police says: "C'mon guys, all Frenchmen have blue eyes and they are fair, tell us something more specific!"
Mahathir and Najib almost chorused and said: "Oh yes... now we remember, Jean Paul had two holes in his ass!!!
The Policeman

gets really interested now, "Now that's something very specific - but tell me, how do you know this?? Did you guys see his assholes??
Mahathir and Najib: " No we didn't see the assholes, but wherever we went with Jean Paul, everyone was overheard saying, "Here comes Jean Paul with the TWO assholes!!"
Posted: 04 Jan 2011 07:14 AM PST
Surviving the Coming Hard Time !
Posted: 04 Jan 2011 07:01 AM PST
  By Stanley Koh ( Stanley Koh was the head of research unit at MCA.) 
                                It turns out that the government you voted in will
not hold your hand to see you through hard times.
Instead, it will make sure to add to your suffering
because that is the easiest way it can avoid going
bankrupt.
                                 Barisan Nasional has apparently decided that the
time has come to remove or cut subsidies — the kind
of subsidies that poor people depend on, not the
kind enjoyed by big corporations and monopolistic
suppliers of utilities and infrastructural support.
                              So what is the use of a government that will eagerly
shake your hand during election time but will not
hesitate to pull the rug from under your feet when it
needs to save itself?
                              Few believe that the removal of subsidies on essential
food items and fuels can save the Malaysian government
from possible bankruptcy. If it does go bankrupt, it
will be because it has failed to cleanse a corrupt
system.
                              It is better for Malaysians to be rich and to control
a bankrupt government than to be poor and controlled
by a corrupt government. Many countries have rich
citizens with bankrupt governments.
                              You do not need an economist to tell you that RM100 in
Malaysia today does not buy as much as it did last
year.
                              In what we may call the Malaysian Misery Index, we can
see that food prices have been spiralling upwards for
years. For example, fresh tenggiri, which was RM13.23
a kilo in 1997, now costs RM40 a kilo. A roasted duck
cost RM13.47 in 1997, but is now at least RM38. And
Malaysians have become used to the doubling in price
of some food items during festive seasons.
                              Most Malaysians do not expect the situation to
improve. Food prices will continue to go up and there
is little hope that they will come down again.
                              Two years ago, the BN government announced that it had
set up a US$1.25 billion fund to increase food
production and that it was targeting 100%
self-sufficiency in rice consumption. What has
happened to the fund and the target?
                              Double whammy
                              When the GST (goods and services tax) is fully
implemented in 2011, it will be a double whammy for
poor and middle-income households, pensioners, the
unemployed and single parents.
                              Some have argued that imposing GST on Malaysian does
not make much economic sense when only 6.8% of the
population are taxpayers and a large majority earn low
incomes. Furthermore, it is acknowledged that most of
us are paying hidden taxes in highway tolls and
electricity tariffs.
                              Indeed, the future looks bleak.
                              Yet, quite a number of us are gullible enough to think
that the government will protect consumers. Are we not
being stupid? Isn't it better to be wiser and brace
for tougher times ahead?
                              Instead of believing the promises of a government that
has a dismal performance record, we should believe the
law of inflation, which says, "Whatever goes up will
go up some more."
                              Ronald Reagan once described inflation as a violent
mugger, a threatening armed robber and a deadly hit
man. In the Malaysian context, that is an apt
description not of inflation, but of the BN
government's behaviour and policies.
                              So how do we fight the inflation of food prices?
                              Economists generally agree that the average Malaysian
household spends about 75% of its income on food. Food
price hikes will therefore have an adverse impact upon
disposable income and force us to make a lifestyle
change.
                              To fight inflation
                              Here are some of the things we can do:
                              – Stop eating at expensive restaurants.
                              – Boycott traders, hypermarkets and hawker stalls that
charge unreasonable prices.
                              -Shop intelligently for value and do not be too
impressed by branding.
                              -Work out a budget before buying. Look out for special
sales.
                              – Prevent wastage by not buying more than you can eat.
                              – Tell friends and acquaintances about shops that
charge excessively.
                              – Avoid buying expensive beverages or foodstuff and
find alternatives for nutritional value.
                              – Boycott chained markets and fast-food joints. They
are monopolised by a few large companies and can
therefore raise prices at whim.
                              Perhaps economist Milton Friedman was right when he
said, "If you put the federal government in charge of
the Sahara desert, in five years there will be a
shortage of sand."
                              Malaysians do not take the official Consumer Price
Index (CPI) seriously. They know it does not
accurately reflect price rises in essential
foodstuffs.
                              Many suspect that the government uses it as an
instrument to deceive the public into thinking that
things are hunky-dory when they are not. The
government develops statistics so that the
inflation-weary public would direct its hostility
towards businesses, and not blame official
mismanagement.
                              The average household consumption expenditure over the
last 20 years has increased by 181.8%. In 1973, it was
RM412. By 1993-94, it had gone up to RM1,161. In 1999,
it touched RM1,631.
                              According to Prof Lim Teck Ghee, real household income
has been growing, but at the snail-pace rate of 0.9%
per year. More than half of the population are in the
low-income category.
                              Today, a family of five spends 50% to 60% of household
income on food compared with 20% in 1998 and 15% in
1988.
                              Not long ago, there was official acknowledgement that
95% of families are finding it hard to cope with the
rise in food prices.
                              In fact, the biggest failure of the Ninth Malaysia
Plan is that it did not help Malaysians improve their
quality of living. Inflation, whether it is imported
or locally generated, raises the cost of living and
lowers the quality of living.
                              'Why not change the government?'
                              In 2006, when Najib Tun Razak was Deputy Prime
Minister, he asked Malaysians to change their
lifestyle in the face of the rising cost of living.
                              A blogger by the name of Chong wrote in response:
"Perhaps, the prime minister should have done some
simple calculations himself. People like us basically
have no lifestyle, just merely surviving with our
earnings. So how are we going to change (our
lifestyle)?
                              "Inflation has gone up 4.5% (and above) and the
government is pushing the cost of living higher by
increasing electricity tariffs, but our income remains
the same."
                              Others felt it would be easier to change the
government than to change a non-existent lifestyle.
                              "Instead of listening to Najib asking us to change,"
one critic remarked, "why not we change the government
at the next general election?"
                              To me, that makes a lot of sense. Any government that
is willing to build air-conditioned toilets around a
city at more than RM100,000 each has no business
planning a national economy.
                              When such a government decides to cut subsidies, many
of us will wonder whether the so-called "savings" will
instead go towards more majestic arches, fanciful
lampposts, refurbishments of VIP residences, luxurious
government bungalows and fruitless overseas trips by
ministers.
                              Any government that stands accused of having wasted
RM320 billion in 20 years — through corruption,
wastage and mismanagement — definitely does not
deserve to be re-elected.
Wikileaks Blackie Merajuk: Telco bribery scandal could be the cause
Posted: 04 Jan 2011 06:42 AM PST
There is  an interesting story breaking out in the US over improper payments made by Telco infra manufacturer Alcatel Lucent.
Now what has that got to do with the price of fish?
Well apparently it involves a Malaysian fish.
The contract involved jobs carried out in 2004 and 2006, during sleepy PM Dolah Bedawi's time and some bloggers like BigDog has indicated that at the relevant time Dr Norraesah, who is related to Pak Lah was head of Lucent in Malaysia.
I paid little attention to this developing story because it did not ring any bells in my head but earlier tonight I was told that Blackie is shitting bricks because of it.
I am not quite sure who blackie is but I can say for sure that all of Pak Lah's children are fair skinned...
So is the merajuk and going away to study Blackie's way of pleading for his case to be covered up?
I certainly hope that the MACC will look closely at the allegations and bring the culprit to justice, this would be a clear case of graft, bribery and abuse of power that has hit the fan in a foreign country and caused the country much embarrassment.
Whoever Consultant A and Consultant B may be, they must pay for the USD700,000 they received in bribes or improper payments
Merajuk ke, pergi belajar ke....mesti kena charge kalau ada link
Minister asks TM to explain kickback allegations
PETALING JAYA: The Government views the allegations of kickbacks of US$700,000 paid to Malaysians by 

Alcatel Lucent SA

 for it to win a US$85mil telecoms contract between 2004 and 2006 very seriously and Information, Communications and 

Culture Minister Datuk Seri Dr Rais Yatim

 wants the Malaysian Anti- Corruption Commission (MACC) to investigate the matter.

"It does not speak very well in terms of our international image, so the pursuing act we need is to have more details on how and where (all this occurred); otherwise we would appear to be a whole lump of graft givers," Rais told StarBiz when contacted yesterday.

Documents made public by the US Securities and Exchange Commission (SEC) and the US Department of Justice on Monday alleged that French equipment supplier Alcatel paid bribes to employees of 

Telekom Malaysia Bhd (TM)

 in exchange for non-public information.

Datuk Seri Dr Rais Yatim

wants TM to explain its position

It said the information included important documents and budget information relating to ongoing bids and competitor pricing information. Because of the bribes, it claimed, Alcatel won a US$85mil contract. The contract is said to be for the deployment of equipment for Celcom's 3G rollout under phase 2 in 2006. Celcom was then TM's unit and since the demerger, it is now a unit of 

Axiata Group Bhd

.

Alcatel and two other international vendors were the losers for the first phase of 3G deployment as the contract then went to Nokia Networks Malaysia and China's Huawei Technologies.

The SEC alleged that Alcatel Malaysia's management consented to these payments and those who got the kickbacks were two consultants who received payments of US$200,000 and US$500,000 through US bank accounts purportedly for market research.

"It is alarming if it is true and this is the first time it exposes Malaysia as a participating element (to graft). We look at this seriously and I have (instructed) the Malaysian Communications & Multimedia Commission to be on the watchout for telcos in Malaysia so that this is not (standard) practice," Rais said.

The MACC also issued a statement yesterday saying that it would "verify with parties concerned" before proceeding with any potential probe into the Alcatel international bribery scandal despite the telco's admission that it had paid off Malaysian officials.

Irregularities were found relating to the contract and this matter was raised during a meeting at TM, but it was purportedly brushed aside. It was reported that TM 

director Datuk Nur Jazlan Mohamed

 quit as audit committee chairman after the irregularities were found but not investigated.

Rais said since TM was mentioned directly in the documents, it should explain its position and come out with a due process so that things were more transparent and responsibly laid out as TM was a public listed company.

"We take these allegations seriously and will further conduct thorough internal investigations to safeguard the integrity of our procurement process and ensure adherence to our Code of Business Ethics. Upon any substantive findings, we will inform the relevant authorities and will extend all necessary cooperation, where required," TM said in response to the SEC allegations.

TM said "it had zero tolerance policy on improper and irregular practices and will take appropriate action in the event that any of our employees were indeed involved. It said it is fully committed to a fair and transparent procurement policy and adheres to current best practices".

"We have very strict and thorough procurement processes that involve technical assessment of any contract scope, together with stringent requirements on the equipment, support and vendor credentials," TM said.

Even Axiata has responded by saying that "although there was no specific mention of any contract relating to Axiata or its subsidiaries, there may be a potential indirect link as this matter allegedly occurred between October 2004 and February 2006 prior to the demerger of 

TM Group

.

"We view these potential allegations seriously and will investigate this matter as Axiata and its subsidiaries uphold the highest standards of integrity and ethical standards in all its dealings and do not condone or tolerate any breach of code of conduct by its employees, subsidiaries, partners or vendors," Axiata said.

Alcatel agreed on Monday to pay more than US$137mil to settle US charges that it paid millions of dollars in bribes to foreign officials to win business in Latin America and Asia.

Alcatel has been accused of making payments to government officials in countries including Costa Rica, Honduras, Taiwan and Malaysia to win or keep contracts worth millions of dollars, the SEC document said. Between December 2001 and June 2006, the company allegedly used consultants who funnelled more than US$8mil in bribes to officials, and Alcatel also improperly hired third-party agents in countries like Nigeria to help win deals.

The SEC, in its three-page section on Malaysia, alleged that the "TM employees who received bribes were "foreign officials" within the meaning of Foreign Corrupt Practices Act of 1977 and were in a significant position to influence the policy decision TM made. Alcatel Standard also made significant lump-sum payments through US bank accounts to two consultants purportedly for market research."

However, "the work product these consultants prepared could not justify the size of Alcatel Standard's payments. In fact, Malaysian Consultant A and Malaysian Consultant B did not appear to render any legitimate services to Alcatel Malaysia in connection with these payments," the filing said.

The document said Alcatel admitted it earned about US$48.1mil in profits as a result of the improper payments.
Melayu jenis apa ?? Islam Sunnah Wal Rasuah
Posted: 04 Jan 2011 06:37 AM PST
By

Anak Mami
Melayu jenis apa
Islam Syiah punya kah ?
A Chief Editor of a mainstream newspaper who had an affair with a young girl while his wife lay paralysed in bed – Zam himself.
A Chief Minister who eloped to Thailand to secretly marry his second wife – Muhammad Mohd Taib (then Chief Minister of Selangor).
A Federal Minister who was caught with a female artiste in a Port Dickson hotel room – Najib Tun Razak (Defence Minister) and Ziana Zain.
A Federal Minister whose brother was arrested for drug trafficking – Muhyiddin Yassin.
A Federal Minister who had an affair with someone else's wife that eventually resulted in a broken marriage – Ruhaini Ahmad.
A Chief Minister who had an affair with someone else's wife that eventually resulted in a broken marriage – Muhammad Mohd Taib.
A Chief Minister who had an affair with an under-aged girl – Rahim Tambi Chik (then Melaka Chief Minister).
A Chief Minister who had an affair with a girl who eventually gave birth to an illegitimate child – Shahidan Kassim (Perlis Chief Minister).
A Chief Minister who kept an under-aged mistress at a condominium in Kuala Lumpur – Shahidan Kassim.
A religious leader who had an illicit affair and who is now holding a prominent position in a very important government religious body - Ismail Ibrahim of the National Fatwah Council.
A Chief Minister who had an affair with his sister-in-law who have birth to an illegitimate child – Abu Hassan Omar (then Selangor Chief Minister).
2007 – OK you want to talk in English I change my mood. – MR Pukimak who raped Indon maids at home In detail please contact Datok Rocky. Wikileaks.
2007-2008 _ Chief minister of Kedah – Mahadzir having affair with UMNO puteri, Shahanim.
Feedjit Live Blog Stats
Posted: 04 Jan 2011 06:12 AM PST
PROTECTING THE PROTECTORS who will protect our ROYALS FROM EVIL UMNO
Posted: 04 Jan 2011 05:50 AM PST
It is quite possible that the greatest human challenge in this century will be how or whether we humans can fairly share what belongs to all. Aristotle stated the issue: "… what is common to the greatest number has the least care bestowed upon it. Everyone thinks chiefly of his own, hardly at all of the common interest." Garrett Hardin summarized this issue for the present age: "Ruin is the destination toward which all men rush, each pursuing his own best interest in a society that believes in the freedom of the commons." Our economic system is built on the proposition that markets allocate resources best. But what is true of private resources may not also be true of public resources, those we hold in common. The conservative response to this is, of course, privatize all public resources. 20 years ago this was accomplished in Russia, and about a dozen and a half oligarchs ended up with most of the public assets. In the industrial age we let private interests allocate our most precious public resources, our air and water, and we see how that worked out. In this century we are now competing with the rest of the world as to how and whether together we can prevent carbonization of our very climate from fundamentally altering life on earth. Every man for himself would be a (more or less) rational approach to life… if men and women were merely economic creatures. But there is also such a thing as moral man. And it is moral man (and woman) who confront the necessity of protecting the commons and preventing a tragedy brought on by greed. We will either learn to live together and protect and preserve our common resources or our children and future generations — with the exception of the very wealthy — will have to learn how to perish separately. And the prospect of a world of all against all may not even prove to be that attractive to the children of the very wealthy related article
2 Jan 2011 … Simply put, Will the Commons Become Tragic? daulat tuanku … own best interest in a society that believes in the freedom of the commons. …
Elizabeth Warren, the Obama administration appointee now establishing a consumer financial protection agency, plans to name the wife of General David Petraeus–the top American general in Afghanistan–to a new position tasked with protecting military families from predatory lenders, according to sources familiar with the planning.
Holly Petraeus, a longtime advocate for military families, is expected to be named to the senior post sometime later this week, according to the sources, who spoke on condition they not be named. They characterized her selection as part of the administration's designs to crack down on unscrupulous lending operations that have thrived by focusing on vulnerable Americans–not least, military personnel and their families, who have been contending with a weak economy at home just as many breadwinners are serving overseas in the dangerous conflict zones of Iraq and Afghanistan.
Petraeus's appointment is aimed at empowering the agency to target abusive lenders without running afoul of Republicans in Congress, said the sources. Member of the GOP have portrayed the new institution as an enemy of free enterprise, warning that it could restrict credit by impeding the financial industry.
A generally respected commander in the Iraq war and now in Afghanistan, General Petraeus enjoys the favor of both Republican and Democratic lawmakers–boosting the administration's hope that his wife and her initiative will be politically difficult to oppose, the sources said.
Holly Petraeus has spoken passionately about the often-ruthless lending operations that have proliferated outside military bases.
"You see that strip outside installations–the pawn shops, the tattoo parlors, the shady auto dealers," she recently told an interviewer for USAA Magazine, the official publication of the United Services Automobile Association, an insurance and banking firm that caters to current and former members of the military. "I once heard those businesses described as bears lined up at a trout stream."
Nearly three-fourths of financial counselors and attorneys said they have sometime in the last six months counseled members of the armed forces who had fallen victim to abusive or discriminatory auto lending, according to a survey commissioned by the Department of Defense, as cited in a Feb. 26 letter to the Treasury Department from Clifford L. Stanley, under secretary of Defense for personnel and readiness. Auto loans are the "most significant" financial obligations for the majority of military members, Stanley wrote.
He noted that members of the military and their families are under "increasing stress," ranking finances as second on their list of primary worries, behind only "work and career concerns." Among these families, he added, financial concerns trump even their places of deployment, "health, life events, family relationships and war/hostilities."
The issue is of top importance to the Pentagon. With two ongoing wars, the military can little afford to have troops anxious about the financial well-being of family members back home, who are seen as easy marks by predatory lenders.
"The Department of Defense fully believes that personal financial readiness of our troops and families equates to mission readiness," Under Secretary Stanley declared in his letter to Treasury.
In addition to active military personnel, veterans represent a potentially lucrative target for a wide range of scam artists, from online or over-the-phone identity theft rings to bogus charities set up to purportedly help service members.
Many veterans have steady access to benefits through the Department of Veterans Affairs and other government agencies that can be particularly attractive to con operations.
Consumer and veterans groups have warned about such scams for years. In 2003, the National Consumer Law Center, an educational and advocacy group, published an extensive report alleging that "a torrent of consumer-abusing businesses directly target this country's military men and women daily." The report noted the prevalence of cash advance businesses that charged astronomical rates of interest set up right outside military bases.
Three years later, Congress adopted rules setting a 36 percent cap on so-called payday loans made to active-duty military and their families.
Two years ago, the VA warned veterans of a telephone scam in which callers posed as VA employees and asked for credit card information over the phone, supposedly to update prescription information.
The Better Business Bureau last month warned of bogus e-mails seeking personal information that was sent out by someone who claimed to be an attorney with the VA.
Holly Petraeus has been active in assisting military families in their efforts to cope with financial strains. She currently serves as director of an initiative known as BBB Military Line, an educational program launched by the Council of Better Business Bureaus that informs military personnel on sensible financial management and warns them about scams. She helped develop the curriculum now used to educate service members.
Petraeus and under secretary Stanley both spoke in favor of creating the new consumer financial protection agency, despite the strident operation of Republicans in congress.. The agency's creation was the long-standing vision of Warren, a passionate consumer advocate, Harvard Law professor and former federal bailout watchdog.
Warren met with Holly Petraeus for about 30 minutes on Oct. 12, according to Warren's daily calendar. A spokesman for Warren declined to comment.
The Pentagon has grown so concerned about the reach of abusive lenders in its communities that it entered one of the most pitched battles over the legislation that created the consumer financial protection agency.
Pakatan Rakyat leaders expressed support for Mentri Besar Khalid Ibrahim's proposal to amend the Selangor constitution and return the power to appoint the state secretary, finance officer and legal adviser to the chief minister and the Sultan.
related article
20 Mar 2010 … Tun Dr Mahathir Mohamad THE MAN WHO CLIPPED THE POWERS OFSULTAN replacing the Sultan of Selangor Ibrahim Ali disrespect to YM Sultan .
"We hope the BN press will not twist and spin into the Pakatan wanting to restore full powers to the Sultan, especially to target DAP," MP for Taiping Nga Kor Ming told Malaysia Chronicle.
"Selangor MB Khalid is just proposing to return the power to appoint three key officers to both the Sultan and the chief minister. The question of restoring the full powers of the monarchy does not arise."
How to get rid of Khursrin
Indeed, Selangor leaders have been huddled at key meetings this afternoon in a bid to reach consensus on how to oust Khursrin Munawi, the state secretary foisted on them by Prime Minister Najib Razak's government.
Pakatan is up in arms over the appointment as Khusrin, the former head of state religious department JAIS, is an Umno member and has in the past bent the rules at the expense of fair play to help his party.
The powers of the state secretary are wide-ranging and there are fears he has been put in place to serve as Umno's lynchpin in re-taking the state government through the use of Rela phantom voters or even through stirring unrest and paving the way for Najib to declare emergency rule in Selangor.
DAP Speaker of the Selangor state assembly Teng Chang Khim had earlier stressed that it was still possible for Pakatan to ram through amendments in the constitution that would make Khusrin's appointment invalid, even though Pakatan was 3 seats short of the required two-thirds majority needed to do so.
His views were borne out by Selangor DAP chief Teresa Kok, who is also a senior state executive councillor.
"An effort has to be made. Utusan Malaysia has always said that we are against the Sultan, that we are "penderhaka" (traitors). Well with these amendments, we want to see how they will react… will they support us? Who is actually against the Sultan?" Teresa was quoted as telling Malaysian Insider.
"It's not just about (restoring the powers) of the Sultan…it's how the 1993 provision in the constitution was worded. We have to study this. By right, the Agong acts upon the advice of the Prime Minister, similarly the Sultan acts upon the advice of the Mentri Besar or the Chief Minister. It is a return of power to the Sultan, yes, but also (to) the state."
Keep fighting
Selangor, the country's richest state, fell into Pakatan hands during the 2008 general election. Umno watchers have admitted that if Najib – who is also Umno president – failed to regain control of Selangor, he may be pushed out by rivals within the party who are increasingly impatient with his underperformance.
In 2009, he launched a coup d'etat that toppled the Perak Pakatan state government led by Nizar Jamaluddin.
"When we see what is happening in Selangor, we are reminded of the sad injustice that took place in Perak. Our advice to Khalid is to fight and keep fighting. Don't rest even a moment," said Kor Ming, who was also a key member of the outsed Perak Pakatan executive council.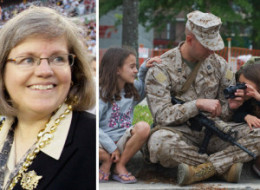 Early last year, some members of the Senate tried to insulate auto dealers from the proposed agency's reach, claiming that new rules imposed on that sector would suffocate credit for car-buyers. Warren and the Obama administration insisted that the agency be able to regulate auto loans provided by car dealers. Some senators, led by Sam Brownback, a Kansas Republican, fought for a loophole.
The Pentagon lobbied to give the agency the authority to regulate. Still, the exemption survived, leaving only auto loans issued by banks under the new agency's purview.
That left the Pentagon's concerns unchecked, adding momentum to the process that is now expected to culminate with Holly Petraeus's appointment later this week.
Khusrin in shaky position as Bill looms
Posted: 04 Jan 2011 03:17 AM PST
The proposed amendment to the Selangor constitution allowing the state and sultan the power to appoint the top three state government officers can be made retrospective, said Selangor speaker Teng Chang Khim. "If the proposed Bill states that the amendment will take effect from Jan 1, 2011 then it will be retrospective," he told reporters in Shah Alam today. www.malaysiakini.com

Time:

10:01

More in

News & Politics
SUK: Pemuda Pakatan protes kepada KSN
Posted: 04 Jan 2011 01:56 AM PST
Kira kira 60 pemuda Pakatan Rakyat berhimpun di perkarangan pejabat Perdana Menteri di Putrajaya hari ini untuk menyerahkan memorandum kepada Ketua Setiausaha Negara, Tan Sri Sidek Hassan, membantah pelantikan Datuk Mohd Khusrin Munawi sebagai setiausaha kerajaan (SUK) Selangor. Full story here: www.malaysiakini.com

Time:

08:31

More in

News & Politics
PKR new Info Chief meets the press
Posted: 04 Jan 2011 01:41 AM PST
PKR's new information chief, Muhammad Nor Manuty, today presented his bureau members to the press.

Time:

05:21

More in

News & Politics
Who gets Alcatel's cash-for-info?
Posted: 04 Jan 2011 03:17 AM PST
MACC goes global. The had cancelled a London trip to interrogate PI Bala last year. Now they will go to Paris in effort to find evidence linking Alcatel to giving out bribes worth millions of ringgit to few Malaysians in a tender which they finally won (
here
).
Hebat MACC ni! That's the way to go but dont waste too much money on it by bringing a big entourage and staying in a 5-star hotel for a month (sorry bro!).
Alcatel was alleged to have paid for confidential information as an advantage to win the public tender sometimes between Dec 2001 and June 2006.
I wonder who are the businessmen (and few politicians, likely) involved in accepting Alcatel's money. There are also reports that the company gave bribes to officials in a few countries as a 'professional fee' in assisting them to win public contracts worth billions of dollar.
In related development, Alcatel-Lucent SA has agreed to pay more than US$137 million to settle charges brought against it by the US government (
here
).
Macam mana orang nak pangkah BN
Posted: 03 Jan 2011 11:00 PM PST
Asal PRU, kita berkempenlah suruh pangkah BN. Setiap kali kita dapat yakinkan pengundi, kekallah dia jadi wakil rakyat atau Menteri.
Orangnya pandai cakap, berpantun dan faham budaya. Pelajan tinggi educated. Kita percaya dia bagus dan baik.
Mana nak sangka rupanya anak dia ada macam-macam hal.
Kemungkinan dah lama sangat Menteri. Dah terambil mudah macam-macam perkara.
Besuk ada laporan polis di IPD Seremban 2 pukul 10:45 pagi pulak. Susah ni ....
PRK Tenang dah dekat. Macam mana pengundi nak ikut cakap dia bila dia ceramah suruh pangkah BN di Tenang?
Pasal dia sendiri tak pangkah BN. Dia pangkah amah.
Praba Ganesan another asshole hitman from the third force to Only the president has the bully pulpit. But will he use it to tell the Big Truth?
Posted: 03 Jan 2011 09:34 PM PST
Praba Ganesan another asshole hitman from the third force
This is the personal opinion of the writer or publication. The Malaysian Insider does not endorse the view unless specified.
What type of intervention did the party activate? Maybe the first few ones failed, but did they learn from the failures, did they do better henceforth?
Leaders have to be managed too, not in telling them what to feel and act — then they would be no different from BN reps. But in managing their expectations, and yes their fears.
This is why expecting just Anwar to heal the party is just asking for trouble. There are just 24 hours in a day, and everything is going on in real-time.
Just look at the list since early 2009 (not in chronological order):
• Bukit Selambau assemblyman V. Arumugam gave up his seat in February 2009, less than a year after winning it.
• PKR Perak excos Capt (Rtd) Mohd Osman Mohd Jailu (Changkat Jering) and Jamaluddin Mohd Radzi (Behrang) withdraw support for Pakatan Rakyat's state government. The state falls to BN.
• Mohd Fairus Khairuddin resigns as Penang deputy chief minister and Penanti assemblyman.
• Zahrain Hashim, Bayan Baru MP and former Anwar strongman, leaves PKR, taking with him Nibong Tebal's Tan Tee Beng.
• Bandar Kulim Baru MP Zulkifli Noordin takes on various avatars of religious indignations and eventually gets sacked from PKR.
• Kapar MP S. Manikavasagam goes back and forth on religious concerns and corruption, and always looks like he has one foot out of the door.
• Zaid Ibrahim leaves PKR… well you know the rest.
• N. Gobalakrishnan waits for expulsion or the right time to exit PKR, it seems.
• Jeffrey Kitingan is leaving PKR the day after tomorrow.
• Badrul Hisham Shaharin or Chegubard turns down the offer to become deputy secretary-general of PKR.
• Mustafa Kamil Ayub, the ABIM faction flag-bearer, did show up in a rebel press conference with Zaid Ibrahim before the latter left the party.
The themes present in the list are political fears, possible criminal prosecutions and disillusionments.
Republicans are telling Americans a big lie, and Obama and the Democrats are letting them. The Big Lie is that our economic problems are due to a government that's too large, and therefore the solution is to shrink it.
The truth is our economic problems stem from the biggest concentration of income and wealth at the top since 1928, combined with stagnant incomes for most of the rest of us. The result: Americans no longer have the purchasing power to keep the economy going at full capacity. Since the debt bubble burst, most Americans have had to reduce their spending; they need to repay their debts, can't borrow as before, and must save for retirement.
The short-term solution is for government to counteract this shortfall by spending more, not less. The long-term solution is to spread the benefits of economic growth more widely (for example, through a more progressive income tax, a larger EITC, an exemption on the first $20K of income from payroll taxes and application of payroll taxes to incomes over $250K, stronger unions, and more and better investments in education and infrastructure.)
But instead of telling the truth, Obama has legitimized the Big Lie by freezing non-defense discretionary spending, freezing federal pay, touting his deficit commission co-chairs' recommended $3 of spending cuts for every dollar of tax increase, and agreeing to extending the Bush tax cuts for the wealthy.
Will Obama stand up to the Big Lie? Will he use his State of the Union address to rebut it and tell the truth? Maybe, but so far there's no evidence.
In his weekly address yesterday, the president restated his "commitment" for 2011 "to do everything I can to make sure our economy is growing, creating jobs, and strengthening our middle class." He added that it's important "to look ahead — not just to this year, but to the next 10 years, and the next 20 years" to find ways to stimulate the economy through innovation. And that it is critical that the U.S. discover ways to "out-compete other countries around the world."
Become more innovative? Out-compete? Who or what is he talking about? Big American corporations are innovating like mad all over the world, with research and development centers in China and India. And their profits are soaring. They're sitting on almost $1 trillion of cash. But they won't create jobs in America because there's not enough demand here to justify them.
In the Republican address in response, U.S. Senator-elect Kelly Ayotte (R-N.H.) restated the Big Lie. "The American people sent us to Congress with clear instructions: make government smaller, not bigger," she said. Deficit reduction "isn't a Republican problem or a Democrat problem — it's an American problem that will require tough decision-making from both parties." And the way to shrink the deficit is to cut government. The extension of the 2001 and 2003 tax cuts over the next two years, she said, was an "important first step" to jump-start the economy.
Starting Wednesday, when the 112th Congress convenes with a Republican majority in the House, we'll be hearing far more of the Big Lie.
George Orwell once explained that when a public is stressed and confused, a Big Lie told repeatedly can become the accepted truth. Adolph Hitler wrote in Mein Kampfthat "the size of the lie is a definite factor in causing it to be believed" and that members of the public are "more easily prey to a big lie than a small one, for they themselves often tell little lies but would be ashamed to tell big ones."
Only the president has the bully pulpit. But will he use it to tell the Big Truth?
.
MB Selangor meragam SUK bukan pilihannya
Posted: 03 Jan 2011 08:28 PM PST
---
SHAH ALAM – 04 Jan – Selepas enam tahun mencapai status Negeri Maju Pertama di Malaysia pada 2005, tiada siapa menyangka Selangor kini terpaksa berdepan dengan masalah yang dianggap kritikal kepada kemajuannya apabila pelantikan Setiausaha Kerajaan Negeri (SUK) yang baru terus mendapat tentangan kerajaan negeri.
Perkembangan tidak sihat itu yang bakal memberi kesan buruk kepada negeri dan rakyat semakin panas semalam apabila Menteri Besar, Tan Sri Khalid Ibrahim menegaskan, majlis angkat sumpah Datuk Mohamad Khusrin Munawi selaku SUK yang dijadualkan pada Khamis ini tidak akan diadakan.
Beliau juga mengharamkan SUK baru itu daripada menghadiri Majlis Mesyuarat Kerajaan Negeri dan Mesyuarat Majlis Tindakan Ekonomi Negeri.
Bagaimanapun, ketika bercakap kepada pemberita selepas memasuki pejabatnya di Bangunan Sultan Salahuddin Abdul Aziz Shah di sini semalam, Mohamad Khusrin menegaskan, beliau tetap meneruskan tugasnya.