---
Dr M: Malaysia is more democratic than Singapore
Posted: 30 Jan 2011 01:59 PM PST
I know I'll be banging my head against a steel-reinforced wall when I say I agree with Dr Mahathir's statement wakakaka, as reported in

The Malaysian Insider

:

Malaysia was a more democratic country than Singapore, and argued that the island republic's "disciplined" image was at the expense of the freedom of its citizens.

Dr Mahathir had said the reason why Malaysians were not as disciplined as Singaporeans was because Malaysia did not resort to extreme measures in governing the country.

Now, don't confuse the non-corruptibility of the Singapore government with greater democracy. There's no denying that on a scale of 1 to 10 (with 10 being excellent) for non-corruptibility, Singapore as one of the 3 top national authorities in the world to be cleanest, the Island State certainly merits a 10.

Alas, I am far too embarrassed to rate Malaysia at all. The corruption of the government and its agencies is just pathetic, and worse, with the lil' Napoleons (officials) not ashamed of or even arrogant in their malfeasance.

But when it comes to democratic practices, Malaysia, warts and all, is by far superior. Mind you, it's just a matter of relativity.

The reason for this seeming incongruity is that a long long time ago, LKY and his cabinet decided for a Singapore without any resources other than its people, and which aspires to survive by becoming a financial centre, not just of the region but of the world, and a shipping, trading, commercial etc centre, it has to be absolutely squeaky clean, a bastion of law and order and super efficient in every which way to assure, motivate and encourage foreign investments and the use of the island as their regional base.

LKY being LKY, intellectually arrogant as a father-who-knows-best for his Sing children went about ruthlessly achieving that status. Any namby pamby opposition would be crushed if they stand in his way towards achieving this planned status. And just as an example of its assurance to western investors that law & order would be its hallmark, many years ago it even allowed western lawyers to practise in Singapore. Another was its non-nationalistic policy of (deliberately) having foreign (orang putih) pilots in SIA, but only because it provides assurance to the much needed orang putih passengers.

Malaysia was at its economic peak when we had Dr Mahathir as the PM. Now, did he go about ensuring a Malaysia that was squeaky clean, a bastion of law and order and super efficient in every which way?

I think in some ways, the abundance of our non-human resources has lulled him and his government into neglect in the above fields. Why bother whether foreign investors want to come or not? They can f*-off if they don't like our style of government. Result? A typical example in stark contrast to the Sing's practice was our very own amazing Adorna shame, where the law supported fraud and wholesale cheating.

Of course it cannot be denied that the Malaysian government always have a far more difficult job to do than the Sing's. There's social engineering to consider, as in the various reincarnations of the NEP and its various permutations in the implementation. Also, there are far too many political warlords to appease.

Additionally, Dr Mahathir was personally driven by an obsessed fear, that the Malays won't be masters in their own land. I have a lot of sympathy for his fear but I think his tactics to address this fear (his strategy) was flawed. Yes, his strategy was noble but his tactics were not.

One of his tactics was to choose a bunch of Malay entrepreneurs to fast track achievement of his strategy, but these wonders let him down, humongously. He compounded the flaw by not getting rid of them. Instead he molly coodled them to their greater disasters. He allowed his fear to blind him into not seeing his chosen ones were far from qualified for the roles he assigned to or provided for them. His generals let him down badly in the field.

Coming to democracy, because of a 'relat lah' attitude, unlike LKY's uptight don't-f*-around-with-father-knows-best mentality, I dare say that was what made Malaysia far more democratic in many ways than Singapore.

But as I said, don't confuse Singapore's super-duper efficiency and non-corruptibility with greater democracy.
Kugan is institutionalised manslaughter and Jon Burge Case: Final Judgment In A Notorious Police Abuse Scandal
Posted: 30 Jan 2011 01:23 PM PST
CHICAGO — The anonymous letters to attorney G. Flint Taylor arrived in police department envelopes, and so the mysterious author was dubbed "Deep Badge."
It was 1989 and Taylor was representing a notorious killer – Andrew Wilson, who had shot two police officers and was behind bars for life. He'd originally been sentenced to death but won a new trial after the Illinois Supreme Court ruled his confession had been coerced. Wilson was now in federal court, claiming that during questioning in the police killings he'd been beaten, tortured with electric shocks, forced onto a hot radiator and smothered with a plastic bag. Among those he was suing: Chicago police commander Jon Burge, a decorated Vietnam veteran.
Taylor was no stranger to unpopular causes. Through the years, his firm – the People's Law Office – has represented the Black Panthers, anti-war activists and members of the FALN, the militant Puerto Rican independence group. So taking on the police wasn't a stretch.
But if Deep Badge was to be believed, this case was different. A ring of cops, the unsigned letter said, was torturing criminal suspects.
The letters launched Taylor on a 22-year odyssey from the streets to the courts to death row and into the heart of a scandal that would stain Chicago for decades.
Abuse claims like Andrew Wilson's would multiply. Eventually, more than 100 black men would claim Burge or his colleagues beat or tortured them to extract confessions or information on everything from robbery to murder.
Like Wilson, many of the accusers were known to the police: They included gang members, robbers, drug abusers – and convicted killers.
But in this topsy-turvy scandal, they claimed to be the victims. Burge and other police, they said, were the villains.
On 20 January 2009, 22 year-old Kugan Ananthan died a horrible, lonely death. His body bore the marks of several wounds from severe beatings and an autopsy showed that he had been starved during his incarceration. The people who allegedly caused his death were the policemen of the Taipan police station in USJ-Subang Jaya.
Kugan's death was mired in controversy right from the beginning. He was detained for questioning about a car theft syndicate. Five days later the police say he keeled over after a drink of water.
The police chief Khalid Abu Bakar promised a thorough investigation and no cover-up. He said that an autopsy revealed the cause of death to be water in the lungs and classified it as 'sudden death'.
Meanwhile, Kugan's relatives and two deputy ministers had managed to take photographs of Kugan's body in the morgue. They demanded that a second autopsy be carried out. The police's reluctance only intensified suspicion that Kugan had been tortured prior to his death.
After a public outcry, Kugan's death was reclassified as murder.
Despite allegations that more than one policeman was involved in the Kugan beating, only one policemen was charged with his death. Apparently 11 rank and file policemen were transferred to desk duty at the Selangor police headquarters.
The 25-day trial, which started on 18 February 2010, saw 24 witnesses take the stand.
On 28 January 2011, 30 year-old police constable Navindran Vivekanandan was acquitted by the Petaling Jaya Session Court. Judge Aslam Zainuddin ruled that the prosecution had failed to establish a prima facie case against the accused and did not call for Navindran's defence.
The result is as shocking as it is depressing. It is a spectacular failure of the police and judiciary to inspire confidence in the Malaysian people.
There is already a common perception that members of the Indian community suffer the most deaths in custody. Why were the police reluctant for the second autopsy to be performed? Why did they only charge one man when others were allegedly involved? Why did the first autopsy fail to mention the other wounds?
Kugan's is not the first, nor the last to test our patience with the government's handling of these cases. The recent verdicts of other cases have eroded our belief in the forces of law and order.
We are told that Teoh Beng Hock did not commit suicide but neither was his death a homicide.
We are told that the police are allowed to shoot as in the case of Aminulrasyid Amzah, the 15 year-old who died in a hail of police bullets. Like Kugan, only one policeman was implicated.
Then there was businessman Chia Buang Hing, 34 who was beaten up when he was stopped at a police road-block.
If the police are supposed to preserve the peace then why are they the ones who cause us most harm? The police are acting as if they are a law unto themselves.
If the judiciary is supposed to ensure we get justice, then why do many people feel that they should be taking the law into their own hands?
If an independent judiciary is an important component of a functioning 
democracy
, then it appears that ours has broken down.
A few weeks ago, the Performance Management and Delivery Unit (Pemandu) CEO Senator Idris Jala said, "The numbers we have from January to November show that crime has dropped."
He explained that the Government had worked hard to reduce crime in the last 11 months, and had mobilised 14,222 police officers to 50 hotspots, mainly in Selangor, Kuala Lumpur, Penang and Johor. This included the installation of 496 CCTVs and the ranking of 753 police stations for their achievements.
Idris pointed out that these measures were successful as crime incidents in those hotspots decreased, with the overall crime index and street crime down by 16% and 38% between January and November 2010, as compared with the corresponding period last year.
Idris failed to inform us that the biggest threat might also be from the policemen.
So, in Malaysia, who really is sovereign? Is it the police, the judges or the people?
___
The first letter was postmarked Feb. 2, 1989.
The author appeared be an insider at Area 2, the South Side headquarters where Burge headed the violent crimes unit for several years. The letter contained tantalizing tidbits, including a claim that officers had used "torture machines" and one such device had been tossed off Burge's boat. (The boat's name? The Vigilante.)
Talk with other officers, the letter said, because, "some of them were disgusted and will tell all. The torture was not necessary."
If Taylor wanted to know more, he was told to place a personal ad in a local newspaper.
He did, then waited more than a month.
"I have learned something that will blow the lid off of your case," the second letter said.
It urged Taylor to look for other cases where the machine was used. It also listed officers' names, dividing them between Burge allies and those who had strained relations with him.
More than a week later, while Taylor was cross-examining Burge as part of Wilson's civil case, he received a third letter and a phone message with the same tip: Talk with Melvin Jones in Cook County Jail.
That visit turned out to be a revelation. The case was much bigger than one man.
Jones, an admitted gang member, told a story later corroborated in city legal documents: After refusing to confess to murder, Jones was shocked in the genitals, foot and thigh by Burge with a hand-cranked electric device. Burge, he said, also pointed a gun to his head.
The methods Jones described became part of a pattern of abuse claims. The electric box was the most sensational. Others included beatings with phone books (to avoid leaving bruises), mock Russian roulette, smothering suspects with plastic or typewriter covers (it was called bagging) and using a cattle prod-like device.
In June 1989, Deep Badge (the name was a nod to "Deep Throat," the informant in the Watergate scandal) wrote again, claiming Burge was the leader and other police involved "were either weak and easily led or sadists."
It was the last letter Taylor received.
But his work – along with that of other lawyers and investigators – was just beginning.
"All of a sudden, the case was getting notoriety," he says. "We'd be talking to public defenders and they'd say, `I had a case back in the `80s and my client said he was tortured.' We started getting letters from prison. We were able to put together lists, interview people and find transcripts."
"It was just like peeling an onion."
___
Francine Sanders had embarked on her own search for truth.
In 1990, she was a civilian investigator for what was then the police department's Office of Professional Standards, assigned to the Wilson case. Since eight years had passed since his arrest and some key people were dead, Sanders focused mostly on documents.
Her 66-page report substantiated Wilson's claims. "I looked at all the evidence," she recalls, "and there was no other possible explanation for someone in police custody coming in looking one way, leaving looking another way."
As Sanders reviewed records, another investigator for the same agency was trying to determine if this was an isolated episode.
His report, released in 1992, was damning: It said "the preponderance of the evidence" showed abuse in Area 2 was "systematic" over more than a decade. It also concluded some in the police command "perpetuated it either by actively participating in same or failing to take any action to bring it to an end."
The next year, Burge was fired because of the Wilson case.
Flint Taylor kept chipping away. So did others. All were heading into another direction: the death house.
___
In the 1990s, a group of prisoners called the Death Row 10 emerged.
They claimed they'd been abused by Burge or his associates, mostly resulting in false confessions. But proving was part of a larger hurdle in this case – getting authorities to believe the accusers and see them as victims.
"I think it's likely that Burge and his men rationalize the misconduct by saying … these guys are lowlifes, they're heinous criminals, it doesn't matter, they deserve what they get," says Locke Bowman, legal director of the MacArthur Justice Center at Northwestern University and lawyer for some alleged Burge victims.
"The system tacitly or otherwise was prepared to go along with that rationale," he adds. "What starts to upend that is when you look at cases … where the Burge crew got it wrong and the guys were innocent. The problem with vigilante justice is at the end of the day, you can't sort the guilty from the innocent."
Taylor began representing Aaron Patterson, one of the Death Row 10 who'd been convicted of a double murder but had used a paper clip to crudely scratch a message on a police station bench recanting: "Aaron I lie about murders, police threaten me with violence …."
As Patterson's case was being appealed, then-Gov. George Ryan, days from leaving office, made a dramatic move: He commuted the sentences of everyone on death row; he'd already halted executions when 13 inmates were found to have been wrongly convicted.
Ryan also pardoned four of the Death Row 10 – including Patterson – and said a "manifest injustice" had occurred because police tortured them into false confessions. (Years later, the four would reach a $20 million settlement with the city.)
By this time, a special prosecutor was digging into allegations against Burge and others.
Investigators ran into a wall of resistance with many former detectives and supervisors – Burge among them – taking the Fifth Amendment when asked about accusations of torture and abuse.
But small cracks began to surface.
Taylor took statements from a handful of retired black detectives. One recalled barging into an interrogation room after hearing a terrible cry, finding a man with his pants down chained to a steaming radiator and seeing a surprised Burge turn "red as a beet."
If the case against Burge seemed to be gaining momentum, it stalled in 2006.
After reviewing 148 allegations, the special prosecution team concluded Burge and others, including some of the detective's "midnight crew," had abused suspects but there would be no action either because the evidence was too weak, or because the statute of limitations had expired. Some cases dated back to the 1970s and 1980s.
The investigation absolved Mayor Richard M. Daley, the county prosecutor when much of the alleged abuse happened. Daley has never been charged with any wrongdoing and has repeatedly defended his tenure as state's attorney.
But Taylor notes the police superintendent at the time of the Wilson case had written Daley alerting him to the abuse claims. "Daley had every power to investigate and indict Burge," the lawyer says. "If he had done what he should have done, this never would have happened."
Many were dissatisfied with the report and the lack of punishment – especially the black community, where the long-running scandal had already intensified a mistrust of the police.
But the case wasn't over.
In 2008, the feds had found a way to deal with the statute-of-limitations roadblock.
Burge was not charged with abuse; he was charged with lying about it. The allegations of perjury and obstruction of justice were based on answers he provided in a civil lawsuit filed by a freed death row inmate when Burge denied he and other detectives had tortured anyone.
That day, U.S. Attorney Patrick Fitzgerald announced the indictment.
"If Al Capone went down for taxes," he said, "it's better than him going down for nothing."
___
Last summer, Burge stood trial.
Prosecution witnesses told now familiar stories of abuse and torture. The defense called the accusers thugs and liars who were maligning an honorable man who'd served in Korea and Vietnam and returned with a Bronze Star.
The trial had been delayed so Burge could be treated for prostate cancer. Now he took the stand and broke his long silence, repeatedly denying he had tortured anyone.
A jury disagreed. It found Burge guilty of perjury.
At sentencing this month, two vastly different portraits of Jon Burge were presented to the court.
There was the villainous former lieutenant who was so cruel, one alleged victim claimed, that Burge laughed while he tortured him. And there was the valiant police officer who dedicated his life to keeping the streets safe.
There also was Burge himself, now 63, his hair white, his burly frame stuffed into a suit, who told U.S. District Judge Joan Lefkow that "while I try to keep a proud face, in reality, I am a broken man."
Burge said he was "deeply sorry" for the disrepute his case had brought on the police department. But he offered no apologies for his actions.
On Jan. 21, Lefkow cited Burge's "unwillingness to acknowledge the truth in the face of all the evidence" and sentenced him to 4 1/2 years in prison.
She said the case demonstrated a "dismal failure of leadership" by the police department and added that if local or federal prosecutors had acted sooner, it could have saved "so much pain."
John Conroy, who has written extensively about Burge and police brutality, agrees.
"Not only were there other police, but state's attorneys and judges who looked the other way and ignored these obvious truths of what people were saying," says Conroy, now a senior investigator at the Better Government Association. "The fact this happened to more than 100 men … and only one man has been indicted and charged … no, justice has not been served by any means."
One of those men is Ronald Kitchen, who says he was tortured into confessing to the murder of five people. He was exonerated in 2009 and freed after spending 21 years behind bars – 13 on death row.
"This is not going to make up for what was taken from me," he says. "The things we were fighting for" – torture charges – "we didn't get." But he finds some solace in Burge going to prison.
"Something," he says, "is better than nothing."
Flint Taylor never discovered the identity of Deep Badge.
He holds out hope for more prosecutions and sees Burge's sentencing as a victory – albeit a partial one.
"I would have to characterize it as incomplete, late and insufficient," he says.
"But it's a start."
___
Less than a week after Burge was sentenced to prison, the police pension board considered whether he should continue to receive his benefits. It narrowly ruled that the former commander's conviction – for lying about the torture of dozens of men – was not related to his job as a police officer.
Burge will receive about $3,000 each month for the rest of his life.
___
Sharon Cohen, a Chicago-based national writer for The Associated Press, can be reached at features(at)ap.org.
This posting includes an audio/video/photo media file: Download Now
BN pertahan Tenang majoriti 3707
Posted: 30 Jan 2011 08:21 AM PST
Urgent message Deputy Prime Minister Tan Sri Muhyiddin Yassin Egypt Death Toll Passes 100 As Protests Continue
Posted: 30 Jan 2011 11:35 AM PST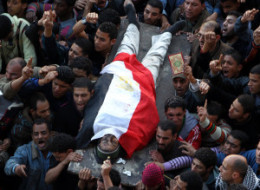 But, as of now, the situation does not warrant such action, Deputy Prime Minister Tan Sri Muhyiddin Yassin said Sunday.
He said that all Malaysian students were reported to be safe and the Malaysian embassy was monitoring their condition.
The contingency plan included moving the students and other Malaysians in Egypt to neighbouring countries like Jordan, Saudi Arabia and Libya, he said in a statement.
Meanwhile, the government will not stop Malaysian students from returning home at their own expense.
Muhyiddin said the embassy will help students wanting to do so and give advice on the airlines that could be used.
There are 10,328 Malaysian students registered with the embassy, but other Malaysian students had visited Egypt when the demonstrations started.
Anti-regime demonstrations are reported to be continuing, with thousands taking to the streets for the fifth day yesterday, demanding that President Hosni Mubarak step down.
– BERNAMA
CAIRO — Gangs of armed men attacked at least four jails across Egypt before dawn Sunday, helping to free hundreds of Muslim militants and thousands of other inmates as police vanished from the streets of Cairo and other cities.
The U.S. Embassy in Cairo told its citizens in Egypt to consider leaving the country as soon as possible, and said it had authorized the voluntary departure of dependents and non-emergency employees, a display of Washington's escalating concern about the stability of its closest Arab ally. Al Jazeera was
ordered to shut down
in Cairo.
The army sent hundreds more troops and armored vehicles onto the streets of Cairo and other cities but appeared to be taking little action against gangs of young men with guns and large sticks who were smashing cars and robbing people.
At least one Nile-side shopping mall in Cairo was on fire after being looted the previous day.
The Arab world's most populous nation appeared to be swiftly moving closer to a point at which it either dissolves into widespread chaos or the military expands its presence and control of the streets.
A broader and tougher military role could be welcomed by increasingly fearful Egyptians but would run a risk of appearing to place the army on the side of the regime and antagonizing protesters.
The demonstrators from all segments of Egyptian society have taken to the streets for nearly a week calling for President Hosni Mubarak, 82, to step down. Mubarak named his intelligence chief, former army general Omar Suleiman, to the new role of vice president on Saturday, a move that perpetuated the overriding role of military men in Egyptian politics.
Have a tip you want to share? You can leave a message for HuffPost at 00-1-315-636-0962. If you know someone there and have email access, send us an email at egypt@huffingtonpost.com. Our Skype account is HuffPostReports.
Scroll down for the latest updates.
This posting includes an audio/video/photo media file: Download Now
YL Chong says: 'RPK, You are a liar and a coward'
Posted: 30 Jan 2011 08:10 AM PST
To put into CONTEXT the subject at hand, I recap, from my own "relevant" posts here (including TYPOS and all) as follows, with only the relevant extracts I wish to focus on:
(Post 1)
Thursday, December 30, 2010
FOR THE RECORD wrt to RPK's highly inaccurate acusations of Desi
I had sent off an email just past midnight to raja petra kamarudin and/or web admin of malaysia-today.net to straighten out "totally false and inaccurate" points about my role by RPK in his latest column. I don't look for fights with anyone -- I believe in civil engagement with fellow writers and readers/commenters whether here or at certain, very selective websites I read.
Following is the official email I sent FOR THE RECORD:
_______________________________________________
Below is what YL Chong wrote about me. It appears like he is going out of his way to try to bring me down for whatever reason only he knows. I don't know what I did to him to make him so full of vile. Anyway, if it is a fight he wants then it is a fight he is going to get.
NO HOLDS BARRED
Raja Petra Kamarudin
Maybe YL Chong has forgotten that when he got his hands on those Official Secrets Act documents from the MACC regarding the investigation of Khir Toyo and other matters his portal, Malaysia Chronicle, was too scared to run the story.
Chong then contacted me and I agreed for Malaysia Today to run it while assuring him I would protect the source of the documents -- which was Malaysia Chronicle and himself.
Anyhow, now he and Malaysia Chronicle have declared war on me and have decided to fight dirty and take no prisoners. In that case, since they have decided on the rules of engagement, I am only too happy to take them on...
_______________________________
I'm reprising only the above paragraphs, and if I need to comment further on other parts of your post, I reserve the right to, and I will keep malaysia-today.net posted CC malaysia chroniclesince you have made allegations that I had acted on behalf of malaysia chronicle.
My reply FOR THE RECORD:
WRT: "Maybe YL Chong has forgotten that when he got his hands on those Official Secrets Act documents from the MACC regarding the investigation of Khir Toyo and other matters his portal, Malaysia Chronicle, was too scared to run the story."

How can I forget something that I never did with respect to your reported OSA incident?
WRT: "Chong then contacted me and I agreed for Malaysia Today to run it while assuring him I would protect the source of the documents -- which was Malaysia Chronicle and himself."

WHEN HAD I EVER CONTACTED YOU regarding following up on "documents" -- I had never received any documents I had to refer to you RPK!
WRT: "Anyhow, now he and Malaysia Chronicle have declared war on me and have decided to fight dirty and take no prisoners. .."
I thought we bloggers read each other's writings and have the right to exchange views based on the principle of "Let's be agreeable in our disagreement."
Signing off: YL Chong, Desi
(Post 2)
Monday, January 03, 2011
FOR THE RECORD 2: I have just sent RPK an email demanding a retraction of an offending article he published ...
PLUS A PUBLIC APOLOGY WITHIN THE NEXT TWO DAYS.
____________________________________
Dear Raja Petra Kamarudin (RPK), and webadmin of malaysia-today.net:
I further refer to your posting of my response to RPK's FALSE ALLEGATIONS against me (relating my personal role and also my role on behalf of malaysia-chronicle.com...), the article of which was subsequently also published by the New Straits Times (NST).
I waited a few days to see if you would retract these false allegations against me and to tender a PUBLIC APOLOGY to me, but thus far,I did not sight any.
From now about 2.40PM Monday January 3, 2011, I am giving you notice to RETRACT THE SAID OFFENDNG ARTICLE and TENDER A PUBLIC APOLOGY TO ME, in both your web portal, as well as in the NST, WITHIN THE NEXT 48 HOURS.
Your failure to abide by my request may see legal action being taken against you -- and/or other parties lending weight to spreading such allegations flowing from your offending article against me.
YL Chong, Desi
posted by desiderata
*****************************************
MY CURRENT VIEWS FOLLOW NOW:
My dear readers, NOTE THAT THE HIGHLIGHTED PORTIONS ARE MY REBUTTALS TO RPK'S FALSE ALLEGATIONS WHICH HE HAD TODATE NEVER RESPONDED!
After a few days of waiting for a response from RPK, and there was none that I know of, I posted up the DEMAND for a RETRACTION of said allegations against me by RPK accompanied by a PUBLIC APOLOGY from him in my post dated January 3, 2011.
I am hence calling Raja Petra Kamarudin (RPK) a "liar" because of the "false allegations" he made against me which I rebutted as HIGHLIGHTED above in my blogpost dated December 30, 2010 and his failure to provide evidence to his allegations means these allegations had been deliberately "manufactured" by RPK, and I believe, for sinister reasons, including getting me into trouble with the government authorities.
He's a "coward" for not being brave enough to admit "wrong" to making "false allegations" against a fellow Blogger who once held him in high esteem from his days as Director of "FreeAnwarCampaign"(FAC) going back more than a decade.Just by the way mention, in the early days of Reformasi, starting early Jan 2000, I was then News Editor at malaysiakini.com for a year, and hence followed writings at FAC regularly. (This esteem of RPK as an iconic blogger began to wane from mid-2010 after I noticed a "change of character" in him,highlighted in my article published by "Malaysia Chronicle" titled "Why is RPK acting so out of character?" dated October 14, 2010, also reprised at my blog on the same day.)
Back to the current issue: since the deadline for RPK to withdraw his false allegatons and tender a public apology has long passed, today I place on record that my opinion of him is that he has lost all credibility as a blogger, once hailed by many as a key fighter for a Better Malaysia.
I would like to now refresh RPK's mind that the last time I interacted with him was in Seremban at a candle-light vigil held to protest against the Internal Security Act at Dataran Seremban (which I am proud to state for the record I helped to co-organise for three consecutive Saturday evenings...) as recorded in my post Saturday, November 08, 2008 titled: "JUBILATION at Seremban Vigil Last Night!"
Soon after, RPK self-exiled himself to the United Kingdom --
enjoying the benefits of a writer living the high life, on donations from diehard fans?
-- writing inconsistently and in the past year, many readers including my own reading, RPK's no more championing the cause of a change in government at Putrajaya which he advocated for a long time! Yes, now I deem him a coward for running away from NegaraKu -- for a real Malaysian fighter would return to the homeland to carry on the fight for a BetterMalaysia, not "and like many other Malaysians including an MCA Minister holding Australian PR, playing safe by having one foot here and another foot there!" I don't know IF a Chines saying is apt here:
Having one leg in two boats?
So RPK's allegations against me could not hold water as the "alleged actions" by me were supposedly very recent i.e. in the course of last year (2010) and were in association with malaysia-chronicle.com which was only started by its founder-editor, Ms Wong Choon Mei, on June 1, 2010. And I was not, am not, a shareholder or staff at the online web portal.
What worries YL Chong more is also what some readers have commented about, is that malaysia-today.net editor had breached the ethics of secrecy by "exposing" whistle-blowers' identities, like mine just because we differed on several current issues. Worse yet, how can anyone trust RPK anymore when he's capable of cooking stories up and he had indeed threatened to do so to those who had passed on "classified government documents" to him in good faith but now stand the risk of being exposed just because of differences of opinion on issues that cropped up later". (In my case, the sin of RPK is compounded because the allegations against me were unfounded and false, and yet he "threatened" my safety with his unfounded allegations. I believe that bearing false witness against a fellowman is a "great sin" for Muslims, and I trust Raja Petra remains a follower of the Islamic faith, yes?)
Last, but not least, I was heartened to read from an anonymous reader at malaysia-chronicle.com who posted a comment on my "Demand for retraction of allegations and tender an apology from RPK", as many of his sentiments struck a chord with me, a freelance writer who has been a member of PKR since January 2005, and my writings are focused on committing my fight for the birth of a two party/coalition system. I will continue my quest to ensure Pakatan Rakyat's efforts to replace the 54-year-old Barisan Nasional government, undeterred by RPK's false stories about me.
I close by reproducing the said Commenter's views in full:
* Comment Link AN Monday, 03 January 2011 19:38 posted by AN
RPK is a ruthless liar. Many time what he wrote is absolutely rubbish lies. At one time he wrote about this Sarawakian Yb for Ngemah who got many wives and that he is running out of money so he jump back to BN. This are all lies as I'm a personal friend of the YB's family.
RPK, with the setting up of this MCLM shows he is a opportunist. He desperate wants attention after making the wrong move of going into exile to run away from all the false allegations he made against some top umnp guys.
RPK was at his best when he went to ISA and everyone treat him as their idol. But not now as he have shown his true colors by taking on PR to show that he is the kingmaker.He can't be what he think he want to be. He is just like you and me except that he have a Petra in his name.
RPK must not try to be the people's leader. We have Anwar and he is the true champion for all the people of malaysia. If RPK wants to steal that title with the help of Zaid, Jeffery or anyone else then he is absolute wrong. He will only earn the hatred of the people in Malaysia.
RPK must repent and come back to show he can contribute to the change of gov't and to make the road to Putrajaya smoother, not rougher.
RPK 's MT was a MUST read blog in those days when he was hot after the Altantuya's murder. All malaysian follow his posting 7/24.He make us all cry when he posted Anwar's daughter speech at UN, makes us all us when he posted 'Dear Pete', makes us all hate umno when he posted all the corruption in umno,particularly Khir Toyo broad daylight robbery of Selangor coffer.He was indeed my icon if not yours. But today I seldom visited his blog and to be honest I don't care much whether he survive or not.I have practically lost all interest in this man . I hope he just fade into sunset.
When he was in Kamunting I also help to keep his blog alive and entertaning by writing hilarious posting about Altantuya's murderer. I was so glue to MT that I could have die for MT.Even after the police raided my house and took away all my computers, I still adored RPK. I even took a doctored photo from Zorro's blog showing RPK been handcuffed and escorted by former IGP Musa Hassan, Najib and Badawi.That photo was placed right infront of my computer to act as a rallying point for me to blast umno/BN. The police took that best doctored photo away but I made another one.
But after the RPK fire die down, I'm back to earth and seeing my former idol belittling PR and using MCLM to open up another front, I lost all hopes in this man,RPK.
This will be my last criticism of RPK and I shall kept my hate in my heart and my mouth shut."
Tenang: Appreciation to fellow bloggers
Posted: 30 Jan 2011 07:36 AM PST
BN retains Tenang state seat with an improved majority of 3,707 votes compared with 2,492 in the 2008 national poll.
Its Umno candidate Azahar Ibrahim secures 6,699 votes while Pas' Normala Sudirman gets 2,992. Voters turnout was 71.71 per cent compared with 73.52 per cent previously.
Congratulations to BN workers and volunteers for the good and hard work.
However, my salute and appreciation are for the new media team comprising pro-govt bloggers and news portal for round-the-clock updates and reporting. They braved heavy rain and flood to feed readers with the latest news.
Not forgetting my team from
Malaysia Aktif
for their true dedication in all assignments. Next will be Merlimau state seat by-election on March 6.
Its time to go home and I just wonder whether the roads in Labis are clear for our exodus. I really miss my 4-year old darling... and....
Posted: 30 Jan 2011 06:58 AM PST
No matter how one analyses the Tenang by election its clear that BN has close the gap on Pakatans earlier runaway wins  in by elections. Another victory under their belt means that BN has now 6 and with Merlimau by-elections in a months time the gap is closing.
The BN will have the feel good factor with them and its up to Pakatan to deny them another victory. The BN will point to correcting the wrongs by the former adminstration and will be confident that the people will give the BN a renewed mandate in the coming GE13.
Pakatan will need to rediscover their form and come up with a winning strategy in  order to keep their faint hopes and dimming lights alive to see that their dreams of Putrajaya is within reach.
The registered voters will have their final say on who runs the country after the next GE. It is up to the present government and the opposition to present itself as the guardian of the peoples trusts when the final votes are tallied. The truth is …….
IT WILL BE UP TO BN AND PAKATAN TO SORT THEMSELVES OUT…….  
Posted: 30 Jan 2011 06:54 AM PST
Sun 11:00 PM | Blog Loaded.Sun 11:00 PM | Starting Blog...Sun 11:00 PM | Downloading 1 feed...Sun 11:00 PM | Checking cache and filters...Sun 11:00 PM | Posting 20 entries...Sun 11:00 PM | Done! Feed items posted: 2. Ads posted: 0.Sun 11:00 PM | Feed items skipped: 18 (free version).Sun 11:00 PM | Purchase the PRO version at www.freeautoblogger.com
Read More...
[Source:
- Posted by
FreeAutoBlogger
]
Posted: 30 Jan 2011 06:53 AM PST
hi all, a question that was posed in the SPSetia thread but couldn't get an answer - anyone knows what happens to the WB warrants after the bonus share has been issued? i think logically the exercise price and terms will be revised accordingly but it wasn't announced on bursa (or is this assumed to be understood in the stock market world?)
i read in their private placement/bonus share announcement about some financial projections if warrants are exercised etc - i take it that it doesn't mean it is mandatory to be exercised right?
thanks guys for the help
Read More...
[Source:
Lowyat.NET: Latest topics in Stock Exchange
- Posted by
FreeAutoBlogger
]
Tenang By Election Result | Keputusan Pilihanraya Kecil Tenang
Posted: 30 Jan 2011 05:52 AM PST
DUN Tenang By Election Result
Keputusan Pilihanraya Kecil DUN Tenang

BN :6699
PAS: 2992
Majoriti :3707



Keputusan di setiap saluran mengundi akan menyusul...



[ADS] Terima Email Dan Dapatkan $$$ Setiap Kali Membacanya !!!
[ADS] Malaysia Online Contest, Promotion & Earning Blog!!!

Gong Xi Fa Cai untuk peminat MarGeeMar
Posted: 30 Jan 2011 04:28 AM PST
Oleh

Anak Mami



Orang yang lahir di Tahun Rabbit mempunai ciri ciri pribadi seperti
- sensitif baik,
- ada kasih sayang.
- Tertib, padat, kerendahan hati,
-suka isolasi diri dengan tenang,
- kesejahteraan estetika secara berperingkat tingkat,
- hemat,
- Paling setia dalam cinta, mereka tidak akan mudah jatuh cinta
- Merasakan cinta yang tulus, melihat seorang lelaki layak cinta, akan menetapkan fikiran untuk mencintai menawarkan semua perilaku orang
-
sikap
optimis, bahagia, tidak mahu terhad kehidupan
-memajukan diri mengejar cita-cita, namun lemah dalam praktiknya,
- cerita dan fragmentasi lebih; Apabila suatu mode baru, iaitu berjalan di hujung
-mempunyai konsep pertahanan iri sangat tajam.
Menurut zodiac Tionghua menyifatkan :
-Cenderung menjadi sangat ringan, tenang, sederhana dan sopan-Nya; cerdas, kesabaran baik, penuh tanggung jawab. Dibandingkan dengan Zodiac lain, orang lebih suka adalah watak amanah arnab..
-Rasa tanggung jawab yang tinggi dan profesionalisme.

Ms Rabbit pula cukup indah, lembut dan sopan, ia memiliki hati yang murni, selalu dalam niat baik terhadap orang di sekitar, ia memiliki sepasang tangan terampil, khas dalam bidang seni seperti lukisan piano, pemotongan memasak, ia kemudian mampu menguruskan keinginan manusia; nya memiliki sebuah elegan, menentang semua tindakan kejahatan, merasa malu di depannya.

percintaan
: jenis yang sangat romantis, penampilan fizikal dan berhati lembut,
Nasib: nasib agar baik baik, walaupun ada kenaikan kecil dan turun dalam nasib, tetapi beliau tahu bagaimana cara menyimpan kekayaan, kestabilan dan kelancaran hidup.
Fikiran terlalu terperinci, suka menekan kecemburuan, berfikiran terbuka, diharapkan dapat memainkan peranan untuk berjaya..

Nota :Bagi orang Islam tidak digalakkan mempercayai penganalisaan zodiac seperti diatas, kalau boleh mesti rujuk kepada
Garis Panduan Orang Islam Turut Merayakan Hari Kebesaran Agama Orang Bukan Islam


http://www.islam.gov.my/garis-panduan-orang-islam-turut-merayakan-hari-kebesaran-agama-orang-bukan-islam
Bagi kaum Tionghua yang merayakan Gong Xi Fa Cai ..... janganlah menjemput penganut Islam yang menghadiri jamuan di rumah, demi mengelakkan diri anda melakukan dosa dan bertentangan dengan akidah atau fatwa

Jakim

terhadap kaum muslim. Anda tidak digalakkan melayan kaum muslim datang ke rumah, supaya mengelakkan tokong buddha, tua pek kong di pindah, Tahun ini tiada program untuk kaum muslim di Malaysia. Tunjukkan sikap boikot anda demi keharmonian negara.
Bomoh UMNO, Bomoh SPRM cekap !!
Posted: 30 Jan 2011 04:23 AM PST
Oleh

Anak Mami



Parti UMNO parti yang paling gila kuasa
Parti UMNO parti yang guna bomoh
Sehingga PRK di Tenang pun dapat nasihat bomoh menentukan harian mengundi
SPRM salah sebuah perubuhan yang dimiliki UMNO
Juga ikut turut nasihat BOMOH untuk mengadakan pilihan hari mengundi

Ini lah akibatnya
Hujan lebat hingga banjir sesetengah tempat
Muhiddyin Yassin memberitahu masyaraat malaysia UMNO menang 5000 undi
PAS mesti gagal mengalami kekalahan dalam pilihanraya kecil ini
Tetapi Hujan lebat membawa mesj , jangan angkuh UMNO
Bomoh UMNO sudah silap kiraan
UMNO sudah saah strategi
Hujan lebat memberi amaran kepada rakyat,
Undi lagi keatas UMNO, semua pembangunan negara akan lenyap

Rakyat keluar menentang UMNO
walaupun hujan lebat, walaupun rintangan hebat
Kuasa Rakyat lah kuasa sakti, mampu melawan segalan halangan .
Syabas untuk penyokong yang lawan UMNO.
Posted: 30 Jan 2011 04:19 AM PST
Oleh

Anak Mami



Kadangkala kita tanyakan sendiri, apakah Malaysia yang kurang ?
Dalam isu pmbahagian kuasa, Malaysia telah mencapai tahap yang mengempakan dunia, Masing masing mengerja kuasa, adanya kuasa dapat lah mengubah peralihan.

Bagi UMNO - Ketuanan Melayu, Mahu tidak mahu UMNO hidup senang selama tengah dekad. Bagi First lady Malaysia, Kepuanan Melayu mula mengambil alih kuasa, Malaysia kini semakin meuju kealam yang ghairah dan penuh mistry. sedang Ketuanan Melayu dikupas timbulnya kepuanan Melayu, Ini lah corak rakyat yang menyokong peralihan kuasa.

Sejak tahun 80 an , Tidak kurang juga Ketuanan Mamak, Apabila timbulnya teknologi Mahathir yang berjaya menukar genitik bangsa, tambahan pula perlembagaan Malaysia yang tafsiran penukaran bangsa melalui agama, maka ramai lah kaum india berjaya jadi Melayu.

Begitu juga Ketuanan Cina muslim, Redhuan Tee juga berjaya menukar genetiknya jadi Melayu Islam, dimana beliau dapat menikmati hak keistimewaan Melayu, tapi malangnya golongan masyarakat Cina Muslim enggan memberikan kuasa sokongan terhadap Redhuan Tee, kalau tidak timbulnya ketuanan Cina Muslim.

Dalam bidang pekerjaan, khasnya pihak Polis, pegawai pegawai kerajaan juga mengamalkan sikap ketuanan mereka, khasnya pihak PDRM sering bertungkus lumus memperjuangkan ketuanan polis. kes suspek dibunuh dalam sel lokap , khasanya kes Krisnan, Kes Kugan, tengoklah apa sudah jadi, kambing hitam dapat dicat diwarnakan mengikut kehendak skript, pembunuh Kugan dijadikan mistri, Navindran mulanya dikenakan dakwaan dakwaan alternatif, di bawah Seksyen 330 Kanun Keseksaan , tapi apa sudah jadi?? senang saja dilepaskan dan keluar dari pintu hadapan Mahkamah. Begitu juga kes Chia Buang Hing , kerana adanya lesen ketuanan Polis , Lans Koperal Norzali Rosle tidak perlu ikat jamin, kini ahkamah terpaka keluarkan waran tangkap .

Banyak lagi kes kes Ketuanan polis yag mengambil rasuah, Dengan adanya ketuanan Polis ini lah pihak polis dapat menyalahkan kuasa demi melakukan rasuah keatas premies primies keatas internet cafe, mereka mulakan `pau' mengikut bulanan, kalau tidak dibayar maka tuan punya kedai akan menghadapi masalah, terutamanya polis akan membawa trak untuk mengangkut semua komputer di primier mereka , cuba lah fikir sekiranya kabinet melakukan pindaan akta media khasnya internet, betapa bahagianya, betapa megahnya Ketuanan Polis, mereka akan mengautkan keuntungan tanpa melabur sesen pun dalam perniagaan , cara paling senang pergi kedai internet cafe dan lakukan projek PAU, sekiranya tuan punya kedai degil settle maka polis menghasut mereka.
Wanita yang paling berani di Malaysia
Posted: 30 Jan 2011 04:17 AM PST
Oleh

Anak Mami



Sepanjang kes kematian Teoh Beng Hock , Adiknya Teoh Lee Lan sudah muncul sebagai bintang yang menyinar keadilan Malaysia, perjuangan beliau bukan saja dapat sokongan dari lapisan rakyat, malah beliau berupaya berdiri di setiap hati rakyat Tionghua di Malaysia.

Dalam inkues Teoh Beng Hock, koroner memberikan jawapan yang penuh dengan misteri, jawapan yang paling banggang dan jadi bahan ketawa di pelusuk dunia. Tapi Teoh Lee Lan sanggup berdiri dan sampaikan mesej perjuangannya. supaya menutut keadilan terhadap abangyanya mediang Teoh Beng Hock.

Begitu juga, Nazri Aziz pernah menyatakan Teoh Beng Hock dengan gaya spiderman meloncat kebawah bangunan untuk membunuh diri, Malangnya Teoh Lee Lan dapat berdiri dengan gagah menyapu muka air Nazri Aziz hingga dapat malu. Najib terpaksa menunduk kepalanya akibat tanggung malu.

Datuk Abu Kassim Mohamed. bermulut tempayan, tampil mengeluarkan kata kata yang memburukkan nama baik Teoh Beng Hock, sekali lagi ditempar hingga jatuh malu. Semangat perjuangan Teoh Lee Lan patut lah dicontohi olh rakyat Malaysia, dimana ramai suspek telah dibunuh tanpa bukti dan mahkamah kangaroo sering memutar belitkan fakta, tidak kurang juga hilangkan bukti bukti tertentu, kalau lah pihak berkuasa menyalahgunakan kuasa tida k diajar , bila akan malaysia maju ? Rakyat malaysia memahami apakah hak asasi manusia yang termaktud dalam dunia ini?

Teo Lee Lan membuat seruan, facebook , buat show di perantaun, beliau gunakan titisan airmatanya sudah sanggup menjatuhkan regime , beliau lah wanita yang patut dianugerahkan pangkat Tan Sri tau TUN, ini lah perjuang yang benar benar memperjuangkan keadilan dan kebenaran, Teoh Lee Lan : called on Najib to extend the RCI's scope of investigations to include the circumstances surrounding Beng Hock's fatal fall and not limit it to the MACC's procedures. .

Aktiviti Teoh Lee Lan merantau semalaysia sambil menitis airmata, bukan sahaja dapat mencacatkan parti MCA dan GERAKAN, malah menyatukan bangsa Cina di Malaysia jangan menaruh harapan keatas kedua dua parti ini, Beliau mengkritik parti politik atas dasar kemanusiaan, kuasa beliau bukan menyatukan bangsa tionghua tetapi sedikit sebanyak dapat simpati dari berbilang kaum di malaysia.

Perjuangan Teoh Lee Lan patutlah dicontohi oleh bilangan masyarakat, khasnya kes kes mati terkejut di lokap polis, kes kes penderaan , Begitu juga dalam masyaraat India dan masyarakat Melayu, keluarga mangsa yang dibunuh mati oleh Polis haruslah memperlajari dan menuntut tektik cara Teoh Lee Lan , semangat Teoh Lee Lan akan berkibar di mana mana pelusuk, nescaya pihak kakitangan kerajaan tak berani menaggung risiko sebeum melakukan penderaan terhadap suspek.

Lihat lah kes Amirul Rasyid yang ditempak mati oleh polis , lihatlah kes Kugan yang mengelap hati manusia, sehingga kini apakah keputusannya? Gagasan Teoh Lee Lan haruslah dicontohi oleh lapisan masayarakt, kalau terdapat apa apa salah laku oleh kakitangan kerajaan, berani lah mengikutilah langhak Teoh Lee Lan, membongkar, mengheret ,hingga terlanjangkan pihak penjenayah. Lawan hingga menyedarkan masyarakat Hak Asasi Manusia amat amat diperlukan oleh rakyat Malaysia.
Tenang: Kita Jangan Lemah Semangat
Posted: 30 Jan 2011 03:45 AM PST
Pada waktu posting ini ditulis, Tulang Besi mendapat maklumat PAS akan kalah di Tenang dengan majoriti sekitar 3500+. Tulang Besi ingin meminta para pendokong dan penyokong keadilan dan kebenaran supaya jangan patah hati.
Mesti diingat, kerusi Tenang ini adalah KUBU KUAT BN. Dengan segala wang dan sogokan yang dicurah sepanjang kempen, saya tak terkejut majoriti BN naik. Tak perlu isu lain, cukup dengan isu MENJAMIN SURVIVAL UMNO sudah boleh mengaut undi yang ramai dari orang Melayu
Yakni, faktor sentimental kepada UMNO itu adalah isu yang besar di Johor.
Malah, sedari awal lagi saya sudah agak majoriti BN akan naik lebih dari PRU2008. Tidak mungkin jentera kita mampu berhadapan dengan wang dan sogokan yang bertali arus dari BN dan UMNO.
Ditambah dengan kempen fitnah dan serangan pribadi yang tiada henti, tidak hairanlah pengundi2 Melayu ada yang kembali pada BN
Namun, harus diingat, pada 2008 terdapat pengundi Melayu yang mengundi protes pada Pak Lah. Pengundi2 ini telah kembali pada UMNO dan BN.
Keputusan ini tidak boleh diulang di negeri-negeri lain kerana orang2 Melayu di tempat lain bukan totok UMNO seperti di Johor.
Namun, ia juga mendedahkan kelemahan Pakatan Rakyat yang utama:
"Program-program Melayu Pakatan Rakyat masih belum sampai maklumatnya kepada majoriti orang2 Melayu".
Persoalan seperti kedudukan Dasar Ekonomi Baru, MARA, ITM, kuota kemasukan universiti, biasiswa dsbnya MESTI DISELESAIKAN dari sekarang.
Dalama masa yang ada, kalau isu2 yang sensitif kepada Melayu dapat diselesaikan saya yakin UMNO akan kalah di merata-rata tempat.
Kepada saudara-saudara ku, jangan patah hati. Inshaalah, kita akan menang balik selepas ini.
Tulang Besi
Posted: 30 Jan 2011 03:29 AM PST
THE DOMINOES HAVE STARTED TO FALL.....WHO'S NEXT?
Posted: 30 Jan 2011 01:14 AM PST
From the French Revolution to People Power in the Philippines, from Tiananmen Square in Beijing to al-Fardous Square in Baghdad, and now Tahrir Square in Cairo. History is repeating itself, this time in the Middle East. Leaders who have lost touch with the people, who have grown accustomed to life in their ivory towers and who choose to ignore the signs of widespread discontent, take heed and learn from current developments in Tunisia and Egypt. It may be their turn next.
Mohamed Bouazizi's public suicide on 17 December ignited widespread demonstrations across the
Arab world
, beginning with the fall of the Tunisian government and the call for Egypt's President Hosni Mubarak to resign. There is now unrest in Jordan, Algeria, Oman, Sudan, Yemen and Morocco.
Self-immolation, bloodshed, chaos and destruction could have been avoided if only these leaders had seen the signs, had listened to the voice of the people.
When the poor in the country see no future, when corrupt leaders and politicians grow rich on ill-gotten gains, when thousands of young people can't find jobs, when runaway inflation takes a toll on the people, the masses will rise and take to the streets to vent their anger and frustration.
Dictators can bring in the soldiers, they can lock up protesters, they can clamp down on the media and shut down the internet, but they can never drown out the voice of the people. There will always be people who are prepared to fight or die for a cause they believe in.
After 23 years of authoritarian rule, Tunisia's president Zine-el-Abidine Ben Ali, 74, and his family have fled to Saudi Arabia. What's of interest is that his second wife, Laila, 54, a former hairdresser, is far more reviled by the people than the president. Tunisia's First Lady has been dubbed "The Regent of Carthage" for her power behind the throne, and for the wealth she has amassed for her family, the Trabelsis, the most powerful business clique in the country. Read the report about their opulent lifestyle in
The Telegraph
.
Malaysians should find the story somewhat familiar.
Power will always belong to the people. In a democracy, the people have the power to choose their leaders, and also the power to get rid of them. Let no President or Prime Minister (and their First Lady) be so arrogant as to assume they can hold on to their position for as long as they want. They should not forget they are PUBLIC SERVANTS, and are there to serve the people.
If leaders are corrupt or ineffective, or have long overstayed their term of office, they should resign or reform. Or they might be the next to flee to Saudi Arabia.
Suasana hari pengundian di Tenang 1
Posted: 29 Jan 2011 09:53 PM PST
Today, 14753 Tenang voters will cast their ballots to elect their next assemblyperson. Their choice is between Umno's Mohd Azahar Ibrahim, 39, a former assistant district officer, and PAS' Normala Sudirman, 38, a former remedial teacher. There are 12 polling districts, each with a polling station. This rural state seat in northern Johor consists of three Felda settlements, five traditional Malay kampong, three Chinese new villages, 25 modern residential areas, one government quarters, four Indian estates and two Orang Asli villages. Malays make up 47.5 percent of the total voters, followed by Chinese (39 percent), Indians (12 percent) and other races (1.3 percent). Voting is from 8am to 5pm. The vote counting will be done in each polling station soon after the polls are closed. The ballot boxes will then be transferred to the main tally centre - Labis municipal hall - and the final result announced there. The Election Commission expects the results to be known by 8pm.

Time:

06:32

More in

News & Politics
The Most Amazing Video on the Internet
Posted: 29 Jan 2011 09:20 PM PST
Posted: 29 Jan 2011 09:04 PM PST
Rainy days and Sundays......
I am sure we all know about Padang Serai MP,
N. Gobalakrishnan
's weeks-old decision to quit the PKR, right? Now, read this Sunday Star story about that YB's decision to quit......
"After weeks of speculation, PKR's Padang Serai MP. N. Gobalakrishnan has resigned from the party."
The MP announced his decision yesterday. A day before the Tenang by-election. Remember the Sunday Star story said that the decision came "after weeks of speculation" which came as a result of his announcement of what he was going to do. But Gobalakrishnan chose the day before the by-election to make the decision final and official.  Now doesn't this raise some questions as to why he chose to make the official announcement one day before the Tenang polls?
1.      Could he have been busy with other matters?
2.      Was he still thinking about it until yesterday?
3.      Was he 'turned' and made to see the light?
4.      Was he made an offer he could not refuse?
It's a rainy Sunday. Frogs love rain don't they? This comment has nothing to do with the above post.
---o0o---
The Very-Bad-Choice-of-Name Award
on this Sunday goes to
Hishammuddin Hussein
, the Home Minister for announcing that The Immigration Department will be the lead agency in
the international crime training academy
in Langkawi. (Didn't even know there was such an academy).  An international
CRIME
training academy??? Wow! I can just picture the characters in the queue at the doors of that academy!
Of course, the YB was just announcing an academy dedicated to COMBATING crime. But the name is kinda misleading isn't it? Maybe my Engrand not up to the mark lah.  Sorry ah.
---o0o---
Last year we read about and saw the gallant efforts of several groups of concerned young Malaysians who'd gotten together to organise campaigns to register Malaysian voters all over the country. Most of these groups were young Malaysians doing their patriotic duty contributing to the country's progress. I do not know how many voters they managed to register on their trail through shopping malls, sidewalks and mamak stalls but I salute their efforts.  So I wonder what they will say or how they will react to the news that the
Election Commissioner's claim
that young Malaysians make up the bulk of unregistered voters. The Tan Sri says that this was because our young flers have "an attitude of indifference, of political apathy." So now how my young Malaysian friends?
Niamah!!!
All good wishes to the good folks in Tenang. Happy voting. Stay safe. Vote well.
---o0o---
NO PRICE INCREASE FOR CHINESE NEW YEAR!
JUST DELICIOUS, FRESH SEAFOOD STEAMBOAT 
&
ORGANIC CHICKEN & MORE
AT