---
Doa Laknat Atas Khusrin Munawi Depan Kaabah
Posted: 02 Jan 2011 01:24 PM PST
Semalam, dengan rasa insaf dan rendah diri, Tulang Besi telah bertindak mengadu kezaliman UMNO dan Barisan Nasional ke atas kerajaan PR Selangor kepada Allah SWT.
SAmbil mencium Kaabah yang mulia, Tulang Besi telah berdoa kepada Allah SWT supaya melaknat dan menurunkan bala ke atas Khusrin Rahmat, Ketua Setiausaha Negara (Tan Sri Mohd Sidek bin Haji Hassan), Pegawai2 Istana Selangor yang terlibat dan juak2 UMNO yang terlibat di dalam konspirasi menaikkan melantik Khusrin Rahmat sebagai Setiausaha Kerajaan Selangor (SUK).
Tulang Besi juga memohon kepada Allah SWT supaya diturunkan bala yang setanding dengan bala yang Allah SWT turunkan kepada kaum Nabi Nuh dan kaum Nabi Saleh. Jadikan hidup mereka tidak senang dan tidak aman buat selama-lamanya.
Tulang Besi telah memohon kepada Allah SWT dihadapan Kaabah yang mulia supaya kerajaan Pakatan Rakyat Selangor dilindungi Allah SWT dari percubaan sabotaj terbaru dari UMNO dan Ketua Setiausaha Negara.
Tulang Besi nyatakan bahawa kami adalah makhluk lemah di depan Allah SWT. Kami tiada kuasa menentang kezaliman serta sabotaj UMNO dan Barisan Nasional yang terbaru ini. Maka, Tulang Besi telah memohon kepada Allah SWT pertolonganNYa serta perlindungNya kerana kekuasaan UMNO dan Barisan Nasional tidak mampu menandingi kekuasaan Allah SWT.
Tulang Besi juga memohon supaya Allah SWT menurunkan bala kepada SUK Perak yang telah memainkan peranan menjatuhkan Kerajaan Negeri Perak. Semoga Allah SWT menurunkan bala yang setanding dengan bala yang diturunkan kepada kaum Nabi Hud.
Ya Allah ya tuhan kami. Bantulah kami. Rahmati kami. Hancurkan musuh-musuh kami sebagaimana kamu menghancurkan kaum-kaum yang telah engkar kepada Mu sebelum ini.
AMIN!!!!!
Tulang Besi
Isu SUK: Khalid dakwa KSN tak hormati fungsi MB, sabotaj Selangor
Oleh G Manimaran
January 01, 2011

KUALA LUMPUR, 1 Jan — Menteri Besar Tan Sri Khalid Ibrahim berkata beliau kesal kerana Ketua Setiausaha Negara Tan Sri Mohd Sidek Hassan yang didakwanya sengaja membelakangkan proses pemilihan yang telah ditetapkan bagi memilih Setiausaha Kerajaan Negeri Selangor.

"Pemilihan Datuk Mohamad Khusrin Munawi sebagai Setiausaha Kerajaan Negeri Selangor, Ketua Setiausaha Negara telah mengabaikan proses pemilihan mengikut Nota Amalan Perkhidmatan Awam yang menyatakan Suruhanjaya Perkhidmatan Awam Negeri perlu mendapatkan nasihat Suruhanjaya Perkhidmatan Awam peringkat pusat dalam pelantikan Setiausaha Kerajaan Negeri," kata beliau dalam satu kenyataan dikeluarkan hari ini.

Mengikut pengumuman Sidek Isnin lalu, pelantikan Khusrin berkuat kuasa hari ini dan akan mengangkat sumpah 6 Januari.

"Proses pemilihan itu memerlukan Jabatan Perkhidmatan Awam Negeri mengemukakan calon yang sesuai bagi mengisi jawatan berkenaan dan mendapatkan kelulusan Menteri Besar sebelum diserahkan kepada Sultan Selangor untuk diperkenan.

"Selepas mendapat perkenan Sultan Selangor, Suruhanjaya Perkhidmatan Awam Negeri memanjangkan nama calon berkenaan ke Suruhanjaya Perkhidmatan Awam peringkat pusat untuk proses dokumentasi pelantikan," kata Khalid lagi.

Sehubungan itu tegas Khalid, kerajaan negeri Selangor telah mengambil langkah sewajarnya dengan membentuk sebuah jawatankuasa khas diketuai Speaker Dewan Negeri Selangor Datuk Teng Chang Khim untuk menemu duga kesemua lapan calon yang dicadangkan oleh Suruhanjaya Perkhidmatan Awam Negeri.

Hasilnya menurut Khalid, jawatankuasa tersebut telah memilih tiga calon terbaik berdasarkan jasa-jasa mereka selain kriteria yang diperlukan bagi mengisi jawatan strategik dan paling kanan dalam pentadbiran awam kerajaan negeri Selangor.

"Ketika mengumumkan pelantikan Datuk Khusrin, Ketua Setiausaha Negara bukan saja membelakangkan Menteri Besar, malah mengabaikan proses pemilihan calon berdasarkan kredibiliti, kemampuan dan pengalaman," kata Menteri Besar.

Menurut Khalid lagi, tindakan Sidek bukan sahaja melanggar Perlembagaan, malah tidak bertanggungjawab dan tidak profesional.

"Malah boleh dianggap bermotifkan politik, sebagai salah satu usaha untuk mencabar kredibiliti kerajaan Pakatan Rakyat Selangor," kata Khalid (gambar).

"Lebih merungsingkan saya, tindakan Tan Sri Mohd Sidek tersebut telah menghantar mesej yang tidak sihat iaitu kemampuan dan pengalaman bukan keutamaan dalam mempromosikan kenaikan pangkat pegawai kerajaan.

"Mesej ini sangat bahaya apatah lagi sememangnya perkhidmatan kerajaan acap kali dikritik sebagai tidak efisyen," kata beliau lagi.

Khalid memberikan kenyataan rasmi bertulis kedua dalam seminggu ini ketika pakar perundangan dan perlembagaan berpendapat bahawa pelantikan kontroversi Khusrin sebagai Setiausaha Kerajaan Negeri dilihat menuju krisis perlembagaan jika istiadat mengangkat sumpah di hadapan Sultan Selangor, yang dijadual akan berlangsung 6 Januari ini, diteruskan.

Pakar-pakar perlembagaan berhujah upacara Khamis depan itu sebagai "tidak sah" memandangkan perlembagaan negeri menyebut bahawa upacara seumpama itu perlu dilaksanakan di hadapan Menteri Besar bukannya Sultan Selangor.

Kerajaan negeri Selangor sebelum ini menegaskan ia mempunyai kata putus dalam menentukan calon Setiausaha Kerajaan Negeri selepas Sultan Selangor memberi perkenan kepada nama yang disyorkan Putrajaya untuk melantik Khusrin.

Khalid yang bercadang untuk menghadap Sultan Selangor Rabu lalu tetapi terpaksa menangguhkan hasrat beliau sebab baginda bercuti sehingga awal minggu depan.

Peguam veteran Karpal Singh berkata, perkembangan itu boleh membawa kepada krisis perlembagaan kerana ia tidak selari dengan perlembagaan negeri.

"Sultan perlu mendapatkan nasihat perundangan daripada penasihat undang-undang negeri sebelum majlis angkat sumpah diteruskan.

"Dalam perkara-perkara macam ini, Sultan bertindak atas nasihat Eksekutif, Tuanku tidak boleh bertindak sendirian. "Perkara yang dikhuatiri ialah jika majlis itu diadakan, ia boleh diisytihar sebagai tidak sah oleh mahkamah," kata beliau kepada The Malaysian Insider semalam.

Dalam pada itu, pakar perlembagaan Prof A Aziz Bari juga menyifatkan majlis angkat sumpah di hadapan Sultan Selangor sebagai "amalan baru" yang tidak pernah berlaku sebelum ini.

"Pada pengetahuan dan pengalaman saya ini kali pertama majlis angkat seumpama diadakan, walaupun saya berpendapat ia hanya satu majlis rasmi semata-mata dan tidak diperlukan," kata beliau.

Menurut beliau, tiada peruntukan dalam perlembagaan negeri Selangor yang memerlukan pegawai-pegawai kanan negeri mengangkat sumpah di hadapan sultan.

Dalam kenyataan pertama, Khalid berkata pelantikan Khusrin, Pengarah Jabatan Agama Islam Selangor (Jais) sebagai Setiausaha Kerajaan Negeri Selangor yang baru belum muktamad kerana beliau tidak pernah dimaklumkan mengenainya
Violet Young on the Plundering of Sarawak's Wealth
Posted: 02 Jan 2011 08:54 AM PST
> A very daring speech by Violet Yong of DAP in the Sarawak State Assembly on 4.11.2010 touching on the Plundering of Sarawak's wealth
 
> Attending DUN is always considered one of a vital duty for me as a people's
representative. This is the time when I would forward the grievances of the people
to the Government. It has always been a challenge for us few in the Opposition to
tell the unfair policies, point out the wrongs of the government and to ask for
the people's needs as we are the minority.
>
>
> When I read out my text of speech in the Dewan last Thursday i.e. 4.11.2010, it
was not smooth sailing. I was interrupted many times by the Speaker, Bawang Assan
ADUN Wong Soon Koh and Pelagus ADUN Larry S'ng in particular when I touched on the
nerves' issues on the wealth of Chief Minister's family members. But I told
myself, the truth has to be told for the people's sake.
>
>
> I have the feeling that the BN state government is so scared that the truth be
known to the people, the Hansard for my speech recorded on 4.11.2010 is still not
furnished to all members until today.
>
>
> Below is my text of speech I read in the Dewan on Thursday and the occasion
interruption which I wanted to share with all Sarawakians.
>
>
> I have to bring to your attention the seriousness of the grabbing of land in
Sarawak by you-all-know-who.
>
>
> So many parcels of land have been taken away, land that belonged to the State that
is rightfully owned by all the people of Sarawak and should be used for building
hospitals, schools, roads or sport facilities. But, NO, in the "Name of Urban
Development", these lands are taken away right under our nose and given to private
cronies companies to enrich themselves.
>
>
> Private lands are now being grabbed by the BN State Government without fair
compensation parcel by parcel. One stark example is the Bako lands where 3,000
acres of land that has been and still is until today subject to Section 47.
>
> (At this junction I was interrupted as they want to know who I am referring to. I
told them, " you be patient. I will let you know who later. keep your ears clear
and clean") since 38 donkey years ago are now going to be taken away by the BN
state government without fair, reasonable and adequate compensation paid to
landowners
>
>
> Tuan Speaker,
>
>
> Most of the lands are purchased through people hard-earned money and some from
savings of their old parents. Many landowners bought the lands with high
expectation of developing the lands or cultivating the lands for fruits gardens,
or otherwise dealing with the lands when eventually the blanket Section 47
imposition is lifted. (at this junction, I was interrupted again and I said: I
will let you know later on.) But now, the BN leaders in the state have stolen
their dreams and hopes they had harboured.
>
>
> There is no transparency in the whole process of the acquisition exercise of Bako
lands. (Interrupted again and I said I will let you know later on, I will name all
the names. You just be patient. Keep it as a surprise.)
>
>
> The true intention of acquisition is not made clear to the landowners until today.
Is there something to hide? The State Government never makes known to the people
of its detailed development plan in acquiring 3000 acres of Bako lands. The people
want to know why the State Government takes away 3000 acres of lands at one go? If
indeed there is a development project, why don't the government reveal it? The
state government should also inform the public when will the project start? Who
are the developers developing these lands? How do the people benefits from the
development scheme?
>
>
> Or like always the case, will these lands going to be another parcel of land like
in Batu Lintang and BDC which are alienated to CM's son, daughters and cousin?
>
>
> If the BN state government continues with such high handed manner when it comes to
land acquisition, who dares to come to Sarawak to invest? Hantu also takut. (Again
interruption. I said, I am telling the facts here. Don't try to cover up the facts
for the Chief Minister). The practice of this unfair policy will frighten foreign
investors away. How can the people feel safe when the landed properties own by
private individual or sectors are worthless when their lands can overnight ended
in the hands of the cronies and friends of the BN leaders? ( More interruption
from others but I ignored them and read on)
>
>
> Tuan Speaker,
>
>
> The offers of compensation of RM40,500.00 to RM80,900.00 per acre by the Sarawak
state government which are not based on current market value of lands is an insult
to anyone's intelligent. It is unfair and unreasonable for the state government to
offer compensation based on value in 1973 ( Interuption again from a few when s.47
was imposed. It is the talk of the town now that the State Government only knows
how to makan the rakyat lands and give them to their relatives and cronies. The
people cried foul that it is "Daylight robbery" and I would say it is clear case
of exploitation of the people of Sarawak.
>
>
> Is this the caring and responsible government you all professed to be? Are you not
ashamed of taking away again and again from your own Sarawakians, your very own
subjects? Do you just take a map of Sarawak and drew a 'red line' and said "Oh, I
want this, my brothers want this and yes, my sisters need this piece and that
A,B,C company or Naim wants that, then you mark it under Section 47, or 48 or
whatever it is to make it YOURs. Is this how the government is being run?
Exploiting the subjects who had worked for the State all these years.
>
>
> The present Land code has not benefit the land owners (More interruption and I
told them that I will move on to another subject but I continue reading my text)
in any way except for the top BN leaders and cronies. It is sad to see that the BN
state government has abused the law to enrich themselves. Over the years, we DAP
and the people had through their votes told and reminded the Sarawak State
government to amend all the unfair provisions in the Land Code including the
Section 47 and yet the calls have all fallen to deaf ears.
>
>
> And now, the self claimed caring and responsible BN government tells the
landowners that nothing much can be done because the law provides so. Everything
we do we have to follow the law. It is obvious that the present Land Code has been
subject to abuse by the BN leaders.
>
>
> The arrogant government officer even challenges the people to take the matter to
court if the landowners are not happy with the decision of the government. Do you
think that you are the government and you can simply do whatever you want and even
held the landowners to ransom? Do not think that the people are stupid and would
believe and accept what the BN leaders said. DAP had thought the people smart and
the people are not so easily get cheated by the sweet talks and lies of the BN
leaders.
>
>
> Tuan Speaker,
>
>
> The Bako land owners wants the compensation paid based on current market value
instead of that of 1973. At the same time, they have also put forward a suggestion
that if the State government is really interested to develop their lands, they
want a share in it.
>
>
> The land owners who met up with me recently said if truly there is a development
plan for Bako area, they are ready to be involved in the development of their
lands. I would say it is extremely unfair to exclude them from the development
scheme since they are the rightful owners to the lands for all these years. The
development of Sarawak should not be allowed to concentrate in the hands of few of
the cronies companies of the BN leaders. Why don't the state government invite all
interested landowners to take part in the so called "Urban Development Scheme" and
have a share on the economic pie?
>
>
> Tuan Speaker,
>
>
> If not because of the imposition of the blanket Section 47 on Bako lands by the
state government since 1973, I verily believe that the area would have fully
developed by the landowners themselves over these years. The state government is
to be blamed for all opportunity loss as well as monetary loss suffered by the
landowners of their investment in Bako lands.
>
>
> May I also suggest to the State Government that another possible way to solve the
compensation issue for lands in Bako that are subject to Section 47 notification
is that the state government could uplift the Section 47 notification first and
then impose Section 48 notification so that compensation can be based on current
market value and not market value in 1973.
>
>
> I sincerely urge the BN leaders to listen to the voice of the people and adopt
this suggestion. For once, do leave a legacy behind for the people of Sarawak.
>
>
> Alienation of 269 Acres of Lands in BDC to CM's children
>
> Tuan Speaker,
>
>
> Still on the land issue. Do you know the discovery on three parcels of state lands
with a total area of 269 acres known as Lot Nos. 9192, 9193 and 9194 Block 11 all
of Muara Tebas Land District in BDC area have been alienated to a dormant company
called Monarda Sdn. Bhd. at an obscene low price?
>
>
> These three parcels of land of 269 acres are in prime area in BDC area. A land,
every developer would love to own. It would be a 'gold mine' for mixed
development. Any developer would love to get it at RM78, 647,112.00 million and
earn hundreds and hundreds of millions from it. The said sum of RM78 million is
not paid by cash but in kind.
>
>
> While the Bako land owners are crying for their lands lost due to unfair Land law
and policies of the Sarawak Government, Monarda Sdn. Bhd. a dormant company is
laughing all the way to the bank as the RM78 million land is actually worth more
than RM500 million. In other words, if we do a simple calculation, the lands in
BDC can easily fetch between RM2 to RM2.5 million have been alienated to Monarda
at only RM291,000 per acre. This is really "lelong" land.
>
>
> Tuan Speaker,
>
>
> Let me tell you who owns Monarda Sdn. Bhd. You want to know. son of Chief
Minister, This dormant company belongs to the eldest daughter of the Chief
Minister, Jamilah Hamidah Taib owns 12 shares, President of SUPP, Tan Sri George
Chan's daughter, Anisa Hamidah Abdullah alias Chan Wai Kuen owns 12 shares,
youngest daughter of Chief Minister, Hanifah Hajar Taib, 12 share, eldestMahmud
Abu Bekir Taib who owns the biggest share of 52 and another crony who owns 12
share. (at this junction, interruption start again) I said, I am standing by the
people to this Dun demanding for an answer from the state government as to why are
the state government did not alienate this land through an open tender, which the
state can earn revenue RM500 million. Ok, We want the Government to give us an
answer why Monarda can have this parcel of land.
>
>
> Tuan Speaker,
>
>
> It is injustice and sickening to see state lands parcel by parcel being grabbed
and given cheaply away on a silver platter. I hope something can be done.
>
>
> You are the government of the day. Do something decent for the people. Do not
'grab' all and leave crumbs for the people to fight over it.
>
>
> Senior Citizens Appreciation program
>
>
> Tuan Speaker,
>
>
> Within two years of taking over, Pakatan ruled Penang State Government led by YAB
Chief Minister Lim Guan Eng under the CAT Policy (Competency, Accountability and
Transparency) has generously given out RM100 annually to every senior citizen
above 60 under the Senior Citizens Appreciation Program.
>
>
> I wondered why Sarawak, a Barisan Nasional State Government led by YAB Chief
Minister for the past thirty years with rich resources of oil, gas, timber, lands
to name a few could not afford a sen to their senior citizens. What a failure and
shameful Sarawak State government.
>
>
> Tuan Speaker,
>
>
> The Sarawak BN State Government often claims that it has insufficient funds to
provide or improve the welfare and interest of the people and also always threaten
the people that if the BN State Government gives freely to its people, the State
will go broke. What a joke?
>
>
> The Sarawak Government's revenue is 6 times that of Penang Government. If Penang
State Government could do it, why can't Sarawak state government?
>
>
> This is the failure of the State Government. It goes to show how selfish and how
much the State government cares for the people. There is hardly any appreciation
at all for people of all walks of life unless you are lucky to be one of the
cronies or related to the first family of the State.
>
>
> On the other hand, we keep reading reports in Sarawak Report website about the
immense wealth amassed by the family of the Honourable Chief Minister of Sarawak
in Canada, US, and UK, Australia, the wealth that most families (at this point I
was stopped by the Speaker)
>
>
> Speaker: This one I have to stop you. You can only do so unless you answer me. Are
you the author of Sarawak report? He then turned off the mike making it impossible
for the August House to hear me.
>
>
> Me: You have to on the mike, let me answer it and record it. We want to ask the
Chief Minister to answer is this true? If not true, the Chief Minister should
explain.
>
>
> Speaker: Are you the author, are you the author of this website?
>
>
> Me: No.
>
>
> Speaker: Are you giving information.
>
>
> Me: I am not giving information, I want the Chief Minister to explain why all
these allegation and he has been keeping silent about it. Let me speak. Let me
finish this.
>
>
> Speaker: Can you erase the statement…..
>
>
> At this juncture, I hold our DAP leaflet reporting on the allegations made in
Sarawak Report and showed it to the members of the Dewan.
>
>
> Me: The people want an answer. Taib, we want answer. We are not saying this is
true. If this is not true, let the Chief Minister say so. You don't have to
protect the Chief Minister.
>
>
> Speaker: That is Rocket and it is only for DAP members. You are breaching the law
of KDM.
>
>
>
> Me: No, No, this is for everyone. This is not Rocket. This is a leaflet. This is
not Rocket. I will move on to next point. Don't be so scared of Sarawak Report.
>
>
> Land lease renewal refund
>
>
>
> Tuan Speaker,
>
>
> On the issue of refund of land premiums. SUPP never stop lying to the people and
keep fooling the people around.
>
>
> When the previous land policy on land premium was announced in 2007, SUPP leaders
had been going around telling and persuading landowners especially those in
Kenyalang Park to quickly pay up. SUPP leaders told the people that the renewal
premium is the cheapest they could find in Malaysia and if they do not do so, the
premium could increase higher.
>
>
> Because of SUPP lies, the landowners were being hoodwinked to pay up the renewal
land premium.
>
>
> See now, what happen, after new revised rate of land premium was announced during
the Sibu By-Election by the Chief Minister thinking that it will fish more votes
for BN, sorry to say the tactic failed miserably, the land premium refund issue
has turned into a sandiwara for SUPP who set up booth in front of Kenyalang
Theatre for two consecutive Sundays to collect information from the landowners who
had paid the land premium under previous policy to seek for refund. What a joke?
>
>
> Land & Survey Department is able to furnish me with the data and information
complete with lot number, house number, shop number, dates of application and
approval of the land lease renewal data of those landowners in Kenyalang, SUPP,
being a hopeless ruling party could not do so. What is more shameful is the
leaders of SUPP have now self-downgraded to become the agent of Land & Survey
Department, filing forms for public. (Interruption from Bawang Assan. I asked,
what point? I am not scare of you. What is your point of Order. If you cant find a
point of Standing Order, sit down. I am not giving way. Wasting my time.) Wong
still making a lot of noise in the background as I continued reading for a while.
>
>
> Tuan Speaker,
>
>
> SUPP was just seeking for political mileage. SUPP being the government, why need
to collect data which was already in their files and the archive of the Land &
Survey Department? Is SUPP so desperate that they have to force the people to go
through them?
>
>
> It irked me when the party's president came out with an irresponsible statement
that only those landowners who applied through SUPP are entitled to the refund.
>
>
> Is it very difficult for the BN state government to come out with a policy in
refunding all moneys which are due to the people? Or is SUPP too scare to tell the
Chief Minister or too afraid to antagonize the CM to let him know what the people
want?
>
>
> If the State Government allows and is prepared to alienate 269 acres of state
lands at obscenely cheap price to CM's children company's Monarda Sdn. Bhd. by
letting go the profits of about RM500 million had the land alienated through
public tender system, there is no reason for the State Government for not willing
to return what actually belong to the people. Is the State Government trying to
steal or rob from the people who now mostly live under desperation?
>
>
> (Interruption from Bawang Assan on Standing Order. I said, Point of Order, Cite
point of Order. Not enough. You need to read the Standing Order. If Speaker not
going to extend my time, I am not going to give way. Then Bawang Assan start
explaining. I said, You can do it in the Ministerial reply. Don't answer now. Let
me finish.)
>
> If there is a refund, refund the money now. All those who have overpaid would be
more willing to go to Land and Survey to collect the refund. The people do not
need the supp to be the postman. OK, not need, they can go to the land and survey
if there is refund policy.
>
>
> It is really sickening to see the SUPP leaders fooling the people as clowns for
their act in gaining their political mileage. It is just too cheap. Have some
dignity and pride. I urged, supp leaders like Bawang Assan and Piasau to go back
to the Chief Minister and get him to refund the people who had overpaid if you are
not the puppets of the Chief Minister.
>
>
> Jalan Song Fly-Over
> 
>
> Tuan Speaker,
>
>
> The beautiful trees which formed the boulevard along Jalan Tun Jugah had been
chopped off on June 2009 with the promise of an overhead flyover to ease the
traffic jam. (Bawang Assan still going on and on and I said, I am on another point
already)
>
>
> While the Kuching people were deprived of the over 200 beautiful trees in exchange
for a promise of a smooth flow of traffic along the area, they were greatly
disappointed because up to this day, they had not only lost beautiful trees but
there was no flyover.
>
>
> It is common to see traffic jam along the stretch from the Airport to the junction
of Jalan Jugah/Jalan Song to Simpang Tiga and Jalan Mendu in the peak hours of the
morning and late afternoon.
>
>
> Since the trees had been chopped in mid 2009, till today, what greets us when we
use the road is just a barren stretch of road.
>
>
> The contractor who also promised to build the Tar College in Bintangor (of course
is a lie we know) has taken the initiative to chop off the beautiful trees and
then ridiculously charged the Kuching City South the exorbitant sum of RM7.5
million and promised that the project would be completed in 6 to 8 months. What
happen to the project now? Where is the Jalan Song/Jalan Tun Jugah flyover as
promised? The people also want to know what happen to all the trees that chopped
down? Have them all been swallowed? Of course, the people also want to know who
foot the bill of RM7.5 million charged to MBKS?
>
>
> Tuan Speaker,
>
>
> And I understand that Infrastructure Development and Communications Minister had
through the media said that the project was delayed due to lack of fund. If the
government is really lack of fund why then the government still goes against the
people's will in building the 12 dams within the State, why built this RM300
million Dun Building and 100 storey Mega Tower in Kuala Lumpur? These are all
"White Elephant projects", a true wastage of taxpayers' money which benefited CMS,
Naim and cronies and friends of BN leaders.
>
>
> It is always the case when it comes to the people welfare and interest, government
always don't have money. Certain things that need to be attended to in order to
make life easier for the people always come last as most of you in this August
House do not know the nightmare of waking up early or getting caught in the jam.
Do you call this "Rakyat Didahulukan Pencapaian Diutamakan"? The government who
are elected by the people should understand the people's need and set the
priorities correct. True developments are developments that can benefit the people
and not the pockets of friends and cronies of the BN leaders.
>
>
> Most of you here are chauffeur-driven during peak traffic hours and some even have
the privilege to travel with outriders like our CM, did not know or have to go
through the hardship felt by the ordinary people. Try doing it a month, give your
drivers a break, stop travelling with outriders and see for yourself what a
nightmare it is driving along Jalan Tun Jugah at peak hours. You will only
understand if you have been caught in the jam daily.
>
>
> Hence, I urge the state government to carry out their promises to the people by
bringing back the building of the flyover at Jalan Song and Jalan Tun Jugah
intersection without further delay.
>
>
> Tuan Speaker,
>
>
>
> Lastly, since Tuan Speaker had rejected all the questions which Honourable Member
from Kota Sentosa submitted two weeks before, I am now adopting all the questions
as my issues for my debate. Sorry to say the Chief Minister and all government
servants involved have to burn the midnight oil and furnish all answers to this
August House for each and every Question asked. Never try to run away from the
people. The people demands truth to be revealed.
>
>
> To ask the Honourable Chief Minister to state: (Interruption by the Speaker again
refusing to let me raised the questions. Me: It is my issue. We want answer. The
people want an answer. Why not? This is my debate and issue).
>
>
> 1. To ask the Honourable Chief Minister to state:
>
> (a) The total costs of Sarawak International Medical Centre (SIMC) to the Sarawak
State Government, including the building costs, equipment costs and administrative
and financial costs;
>
>
> (b) What are the terms of the takeover of SIMC by the Federal Government from the
Sarawak State Government?
>
>
> 2. To ask the Honourable Chief Minister to state:
>
> (a) In the last 15 years, the list of the parcels of land alienated to companies
whose shareholders consist of the son, daughter, brothers and/or sister of the
Honourable Chief Minister and the acreage of these parcels of land;
>
> (b) The premium charged by the State Government for the alienation of such land to
these companies; (Interruption again by Speaker. I am not. We are asking queries
and want answer. Why are you so Scared Mr. speaker. We are asking question and let
me speak).
>
> (c) Are these land alienated to these companies through open tender? If not, what
are the reasons for alienating these parcels of land to these companies?
>
>
> 3. To ask the Honourable Chief Minister to state:
>
> (a) The total amount expended by the State government in 1st Silicon (Malaysia)
Sdn Bhd since its inception, including the salvage exercise carried out by the
Government in the merger exercise with X-Fab;
>
> (b) How much is the Government paying annually for the settlement of the debts
taken over by the Government from 1st Silicon (Malaysia) Sdn Bhd (Honorary
Minister, can you give answers and not thesis).
>
> (c) The total amount of loss suffered by the Government in its venture in 1st
Silicon (Malaysia) Sdn Bhd;
>
> (d) The detailed reason for such losses; and
>
> (e) Whether the government intends to set up an enquiry committee answerable
directly to the Dewan Undangan Negeri to investigate into the 1st Silicon
(Malaysia) Sdn Bhd scandal.
>
>
>
>
>
> 5. To ask the Honourable Chief Minister to state:
>
> (a) the rationale for agreement to supply 600MW of electricity to Press Metal
Berhad at the price of RM0.10/KwH while the average costs of generation and
transmission of electricity by Sarawak Energy Berhad is RM0.20/KwH?
>
> (b) given that Sarawak Energy Berhad is currently supplying 90MW of electricity to
Press Metal Berhad at such low price, which means Sarawak Energy Berhad is losing
an approximate sum of RM78,840,000.00 (RM0.10 x 90,000 x 24 x 365) this year, how
is Sarawak Energy Berhad going to finance the loss?
>
> (c) How is Sarawak Energy Berhad going to finance the loss when it comes the time
for Sarawak Energy Berhad to supply the full 600MW electricity at such low price
whereby the loss to Sarawak Energy Berhad will be approximately RM525,600,000.00
per annum?
>
> (d) Is the Government going to transfer such loss to the people of Sarawak by
increasing the domestic, commercial and industrial tariff chargeable on the
people?
>
>
> 6. To ask the Honourable Chief Minister to state:
>
> (a) What is the proposed method of financing for the purchase of the Bakun Hydro
Project by Sarawak?
>
> (b) Taking into consideration the purchase price and the interest costs, what is
the cost of production of electricity (per KwH) of the Bakun Dam?
>
> (c) If the cost of production of electricity is cheaper than the current costs of
production of Sarawak Energy Berhad, will the Government lower the electricity
tariffs for domestic, commercial and industrial usage?
>
>
> 7. To ask the Honourable Chief Minister to state:
>
> (a) what is the rationale of the Sarawak Energy Berhad in employing a foreign
Chief Executive Officer at the annual salary of US$1.2 million together with 10
return trips to and fro Kuching Norway annually?
>
> (b) How many foreigners has Sarawak Energy Berhad and /or its subsidiaries
employed in the last two years? What are the amount and the breakdown of their
respective salaries and allowances?
>
> (c) How many more foreigners will Sarawak Energy Berhad and /or its subsidiaries
employed in the next two years? What are the amount and the breakdown of their
respective salaries and allowances?
>
> (d) Are Sarawakians not capable enough for the posts taken by these foreigners
that Sarawak Energy Berhad has to spent so much to employ these foreigners?
>
> 8. What is the monthly salary amount for Mayor of MBKS? The current Mayor? How
many new vehicles did MBKS buy since the current Mayor took office?
>
>
> With that I conclude my speech. Thank you.
>
> Posted by Violet Yong at 9:23 AM
Posted: 02 Jan 2011 09:38 AM PST
Here ye! Here ye!
Just a quick announcement here.
Shahnon.com
is finally...UPDATED! (the content is not up yet though). It's been more than a year, I think, since I last changed my web layout.
Next plan: I am in the midst of compiling and analysing some of my serious blog articles. The reason being is simple, I have done a thorough academic study on the state of Malaysian blogosphere, so now is the time for my to analyse my own blog for the past 5 years or so. Of course, I won't take into account 70-80 per cent of them, which are mostly personal stuff. Ha ha.
Later folks.
NUJ Blames Racist Editors For Utusan's Circulation Drop - By Adib Zalkapli.
Posted: 02 Jan 2011 07:33 AM PST
National Union of Journalists (NUJ) president Hata Wahari blamed Utusan Malaysia editors and what he called their racial rhetoric for the daily's declining sale.
He also called on the authorities to act against Utusan Malaysia editors for fanning racial sentiment in its reports.
"Utusan Malaysia which used to enjoy daily circulation of 350,000 has now become government's propaganda tool in playing up racial issues and creating discord among the people of various races," said Hata in a statement today.
"NUJ Malaysia also calls on the authorities to act against the chief editor and other editors of Utusan Malaysia for undermining racial harmony in the country," he added.
Audit Bureau of Circulations (ABC) figures for the full year ended June 30, 2010 showed that Utusan Malaysia's circulation dropped from 181,346 to 170,558, or a drop of 5.9 per cent.
"NUJ Malaysia hopes that the chief editor and editors of Utusan Malaysia will revert to the objectives of the newspaper during the early days of its publication," said Hata who is also an Utusan Malaysia journalist.
The Utusan Group was founded in Singapore in 1939 by Malay intellectuals including the republic's first president Yusof Ishak who were critical of the then colonial government.
The company is now controlled by Umno and Utusan Malaysia has been accused by Pakatan Rakyat (PR) leaders promoting racial hatred in its reporting.
It had accused Penang Chief Minister Lim Guan Eng of being anti-Malay and recently launched an attack against DAP's Serdang MP Teo Nie Ching for alleged failure dress appropriately in her visit to a mosque.
"Failure of the authorities to take action against Utusan Malaysia chief editor and editor would only show that they are consenting to the agenda of creating racial discord in the country by a racist and undignified newspaper," said Hata.
He also urged editors of other mainstream dailies that have suffered declining circulation to stop from being government propaganda tools.
"The union also asks editors of mainstream media especially Utusan Malaysia, New Straits Times, Berita Harian and the The Star to play the role of disseminating information to the public and not as propaganda machinery of the government, political parties, or any individual," said Hata.
The ABC report also showed that The Star's circulation dropping from 295,479 to 286,409 (-3.1 per cent), the New Straits Times from 120,770 to 109,341 (-9.5 per cent), and Berita Harian from 183,187 to 160,597 (-12.3 per cent).
Sales of the three newspapers and Utusan Malaysia have been falling these past five years, with all but The Star registering drops of 20 per cent or more between 2005 and 2009.
So-called "light reading" newspapers like Malay-language Harian Metro and Kosmo, on the other hand, continue to go from strength to strength, posting higher sales numbers this past year on top of already impressive circulation numbers.
Kosmo was the biggest winner with a massive 32.9 per cent jump in circulation from 129,633 last year to 172,252 this year. Harian Metro also managed to chalk up an impressive 11.8 per cent rise in circulation to 378,354.
The weekend editions of both newspapers, Kosmo Ahad and Metro Ahad, saw similar increases of 35.1 per cent and 11.5 per cent, respectively.
All Chinese-language papers managed slight single-digit bumps in sales this past year, with the exception of Guang Ming Daily which slipped by 2.67 per cent to 95,158.
Circulation for Sin Chew Daily went up from 374,757 to 382,578 (2.1 per cent), China Press from 159,034 to 160,841 (1.1 per cent) and Oriental Daily News from 97,882 to 103,827 (6.1 per cent).
Free paper The Sun recorded a 4.38 per cent boost in circulation from 287,935 to 300,512.
Courtesy of The Malaysian Insider

Kata Nik Aziz, Di Dada Karpal Ada Bulan!!!
Posted: 02 Jan 2011 06:14 AM PST
Ketegasan Karpal Singh, Pengerusi DAP amat jelas dalam menterjemah pendirian partinya – tidak ada kompromi bagi DAP menerima pakai dasar Islamik Pas . Langkah mayat Karpal dulu. Satu pendirian konsisten. Bukan macam Pas . Bila bersekongkol dengan DAP dan PKR… sekejap haram sekejap halal. Semuanya sama rata sama rasa!
Nak tergelak pun ada naik loya tekak pun ada bila NIk Aziz kata di dada Karpal ada bulan!.
Nampaknya roket dah tembak bulan! Karpal tempelak Pas. Karpal bukan buat kenyataan peribadi. Itu kenyataan sebagai Pengerusi DAP. Karpal bukanlah calang-calang orang. Karpal berani. Tidak berselindung dan menikus dalam kata-kata seperti orang Pas. Banyak main wayang , sandiwara.
Bila Karpal serang Pas, pemimpin-pemimpin DAP tidak ada yang membantah. Wahai penyokong Pas yang selalu sangat kena temberang, sedarlah bulan tidak pernah ada dalam dada Karpal. Hanya i Nik Aziz yang terhegeh-hegeh menagih sokongan politik DAP sehingga sanggup menggadai maruah perjuangan agama Islam yang suci.
Sedarlah, sampai kiamat pun DAP si kafir harbi laknatullah tidak akan bertolak ansur dalam soal Negara Islam. Idelogi perjuangan Pas dan DAP macam langit dengan bumi. Kepad aPas tolonglah berhenti menjadi sesumpah dan boneka.
Sedarlah. Yang bertolak ansur ialah Pas, bukan DAP. Pas sanggup "lacurkan'' perjuangan agama asalkan dendam kesumat, niat busuk hati untuk menghancurkan UMNO, sebuah parti keramat yang memperjuangkan agama bangsa bangsa dan tanahair tercapai!
Pas tidak peduli, tindakan mereka akhirnya akan merugikan orang Melayu khususnya dan orang Islam secara keseluruhannya.
Kepada sahabat-sahabat Pas, jangan terus ikut si Luncai terjun dengan labu-labunya. Marilah sambut salam ukhuwah dari saudara se Islam dalam parti keramat UMNO.
Berfikir dan bertindaklah mengikut cara Nabi kita, Nabi Muhammad SAW. Perpaduan sesama se Islam akan membawa keberkatan di dunia dan di akhirat. InsyaAllah.
Semoga Allah mengekalkan karomah yang dikurniakanNya kepada UMNO dengan berlaku pelbagai hal-hal luar biasa yang menjadi penyebab UMNO makin gagah. Semoga Allah memberi taufik dan hidayah kepada perjuangan UMNO.
Posted: 02 Jan 2011 03:36 AM PST
A new Malaysian Dick Head in Kedah
I just read that Kedah Gerakan Youth Chief, Tan Kheng Liang asked someone if they would choose MCA's Jez Lai, National Treasurer Beliawanis Wanita MCA over Hannah Yeoh who will be going on maternity leave soon!!!
His tweet..."@jqquah Would u choose @jezlai or @hannahyeoh which will be on maternity leave soon?"
His engrand is so bad he refers to Hannah as a "which"!
When the shit hit the fan he tried to defend himself......
"@hannahyeoh I imply u may x able to service area during maternity leave,which u r entitle.Anyway,congrat welcoming ur baby"
"@hoongling @hannahyeoh Correction:I never say elected rep cannot be pregnant or take maternity leave.I only state facts 4 rakyat 2 consider"
"@5xmom Stating someone wud go on maternity leave is an insult to woman? That's false perception @hannahyeoh"
"@jasonbhlee Is it wrong 2 state someone wud b going on maternity leave soon? It's ur perception of my statement that's confusing @hannahyeoh"
"@5xmom Yes.I said ppl on MaternityLeave cannot work as I believe any1 after delivery should take proper rest &take care newborn @hannahyeoh"
And then of course being a dick-head politician he had to say.....
"My simple statement @hannahyeoh will go maternity leave has been twisted.Perhapw,PR under heavy pressure 2 deliver propoganda even if untrue"
And......
"Same like d 20sen RON97 hoax on NewYear eve, don't listen to anyone that suggest I'm against maternity leave or pregnant ladies @hannahyeoh"
And he also finds egg on his face quite fascinating......
"Facinating tat stating PakatanRakyat MP will go on maternity leave would caused some PR supporter label me as sexist.Wonder what's next?"
For those of you who don't know this Tan fler is a practising lawyer too. His Twitter profile reads......
"Practicing as a lawyer and also known as Kedah Gerakan Youth Chief".
He is "known as" the Kedah Gerakan Youth Chief?  Is he or isn't he? Well, as of right now he will also be known as Malaysia's biggest scumbag DICK HEAD!!!
NIAMAH!!!
By the way, how did someone with such a deplorable standard of English qualify as a lawyer? Oh wait, he did say he was a practising lawyer. Ah I see, if he practises hard enough he might actually graduate. Or he might just become ..... nah he's already that. 
de jure united States of America ready to step in peacefully when de facto UNITED STATES OF AMERICA finally collapses
Posted: 02 Jan 2011 02:45 AM PST
2011 will be unnervingly interesting and the year to watch intently.
Likely to happen will be two possible disastrous events. The final demise of UNITED STATES OF AMERICA as a corporate entity. But, from elsewhere that I have been able to glean, this collapse will be preceded by the death of the Euro currency. It does not matter really which comes first – the effects will be the same. For sure the world, as we know it today, will not be the same. You can count on it there will be exceedingly rough times before calm and sanity are restored. How protracted this inconvenience is going to be is anybody's guess. So be mindful and be prepared.
I sincerely hope our government and elected representatives have been watchful and have their ears to the ground and will know the right things to do by the people way before the day of reckoning strikes. I would offer that we seriously look into our agricultural sector haste post haste and make every effort to be self-sufficient quickly. (But do not ever be 'persuaded' to adopt the genetically-modified route for the consequences are far too environmentally destructive and life extinctive.)
It's plain common sense that when the proverbial sh*t hits the fan no amount of mega high rise projects is going to provide sustenance for human survival. Bricks and mortars do not food make, agree?
Forget about even thinking of importing the essential commodities when the time comes for there would be a worldwide shortage and the cost far too prohibitive to make it sustainable even for the short term. By the way, has anyone in authority given thought to what the current unprecedented and, what appears to be, protracted bad weather phenomenon worldwide is going to result in? If, at the top of mind, the issue of crop failures do not surface then one would have failed miserably.
For the long term, it is perhaps even not unwise for the government to revive our agricultural sector in a big way and put our graduates from our local agriculture university which is ranked one of the finest in the world, to high-income employment and productive nation-building. Seriously, for a country to advance into a first-world entity, why is it the agricultural sector is often subject to a step-child treatment? We used to grow the best rice in the region, if not the world, and was self-sufficient but now we are scurrying all over the globe to import this staple commodity. What a shame. If the willful marginalization of our agricultural sector was a question of image and labour shortage, then what is there to stop us now to take it to a higher level when foreign labour is in abundant supply? Think about it, PM and Minister of Agriculture!
Gleaming high-rise bricks and mortars are fine but when a country cannot fundamentally feed its people on its own strength, in abundance and at a reasonable cost, they might as well stand as dull tombstones for a shameful reminder.
The shame of UNITED STATES OF AMERICA today is not that much different.  It is the most powerful and once richest country in the world but has lost almost all its luster. It has become a monstrous corporation being grossly mismanaged. Bankrupt. Dying. The American dream altogether has become a nightmare. Over 40 million of its people are on food stamps and likely as many are out of gainful employment, not just for the short but for long term. Thousands of its middle-class live in tents by the wayside and parks for homes. Which is unheard of before 9/11.
Before the country can get better it has to go through a painful death. It's not going to be easy. But it's good to know, when corporate UNITED STATES OF AMERICA breathe its last breadth a new united States of America is on hand to step in and pick up the pieces peacefully and restore the country back to a Constitutional entity, as originally intended by its founding fathers.
Read about what really happened to America and how it was progressively brought down to its knees in its current state … a poignant piece by a former member of the Restore America Plan …
Let me introduce myself. My name is Jim Lovell. I was part of the Restore America Plan. I'm now part of the Restored United States of America. To quote Einstein – 'Condemnation without investigation is the height of ignorance.'

I will use the terms 'de jure' and 'de facto.' De jure is from Latin – means – 'from law.' De facto means 'acting as.' A policeman is charged with keeping the peace. He's a de jure – legitimate – policeman with a badge – operates under a certain jurisdiction. If a teacher breaks up a fight in a school, that teacher is – a de facto policeman – acting as a policeman though he is not a de jure policeman.

We, in the United States – have had a de facto government for about 150 years. If you want a clear picture of how this happened, go to http://www.USAvsUS.info. It's the best short, concise explanation for this that I have ever found.

This de facto government – working slowly with stealth and lies – incorporated in Delaware – 1871 – replaced the legitimate, de jure government with their own constitution – the Universal Commercial Code (UCC). Please note: When you see the UNITED STATES OF AMERICA in all capital letters, that refers to this corporation. When you see it in upper and lower case – that's the legitimate, de jure government.

This lawyer-trick that you see – is only one small part of the deception that has been foisted upon us. When the Supreme Court Justice reads the oath of office to the president-elect, the UNITED STATES OF AMERICA is in capital letters, so when the president swears to defend and uphold its (corporate) constitution – which is the UCC – he can tell himself that he isn't lying.

This de facto corporate so-called government – working in collusion with a private corporate counterfeiting company – called the Federal Reserve Board that is no more federal than Federal Express – was incorporated in Delaware in 1913 – along with the private Internal Revenue Service and private Bureau of Alcohol, Tobacco, Firearms and Explosives – now off-shore corporations – located in Puerto Rico – have been in collusion to take our country down – to rob us blind, take our property, disarm us, enslave us, and worse. The United Nations – is a very large part of this plan.

By issuing currency out of thin air, they have slowly and surely bought up our corporations, Wall Street, and yes – Washington. They have bought influence in many areas – education – media – and yes – many churches – with everything from contributions to coercion. Anybody who has influence to sell – to sell – has already been bought by these people, with money created out of thin air, to help carry out their evil plans. To put it simply, they are thugs, dressed up in business suits.

They are puppet-masters, and they first trapped many of their puppets – maybe with just a paycheck, but it is much worse. If they cannot deceive someone, they try to blackmail them. If they cannot blackmail them, they try to buy them. If they cannot buy them, they threaten their lives and lives of their family. If that doesn't work, they kill them. They buy or coerce people into shutting up, lying, and/or carrying out their plans – the dirty work that you see – while they hide in the shadows – like the mob bosses they are.

To put it simply, a group of very wealthy people have gained almost total control of our government, to quash their competition – and force us to become their customers. In a word, this is fascism. When those who are to protect us, oppress us – we call that tyranny. Tyranny abounds in our land. As you pull the curtains back, you will find the Queen of England, Queen Beatrix of the Netherlands, and some family names you will instantly recognize. 'Tis they who have foisted this upon us. 'Tis we who have been duped.

The UNITED STATES CORPORATION went bankrupt in 1933. It was handed over to the Federal Reserve – in unconstitutional bankruptcy proceedings. In simple terms, the Federal Reserve controls the UNITED STATES OF AMERICA corporation – and they have bled this corporation dry with compound interest on our national debt. Our national debt was created – by design – to do just this. A federal government that wanted to tax even the yet unborn – borrowed money at interest – furthering the agendas of borrower and lender.

They can hire the best – or should I say – worst – criminals. Insider information from Washington, DC – shortly after JFK's assassination: 'After they killed Kennedy, even lifetime appointed federal court judges are afraid of the Federal Reserve boys.' This can certainly explain a few Supreme Court decisions.

Their plan included crushing our federal government and military, to usher in one-world government. They have come perilously close to doing this. This activity in our nation was and is part of a world-wide plan – hatched centuries ago. The kings of old and wealthy merchant/bankers wanted a New World Order – just like the Old World Order – comprised primarily of western European ruling families – ruling over slaves. We – were to be their slaves. They wanted total control of all property and people. They wanted all of us to work for them, and rent from them. They wanted control over all currencies and trade. They wanted control of all who held any influence – over anybody. Their plans included cashless currency over which they had control, to stop anyone they wanted from trading.

At this point we are very economically enslaved, as 2/3 of every dollar we spend goes to them – through taxation to this corporation at all levels of production of goods and services. They have been using this money – taken from all of us – the rich and the poor alike through taxation – to enslave us even more. One of their favorite means of taxation: Business taxes. In that manner, the business gets blamed for high prices, and they get the money. Never in history have businesses paid taxes. Truth: Their customers always pay those taxes when they buy anything.

The UNITED STATES OF AMERICA corporation – totally controlled by the Federal Reserve – has been bankrupt beyond any hopes of redemption for over a decade. It is now insolvent. The Federal Reserve private central bank – robbed from the inside by its owners – is also bankrupt. The only difference between bankruptcy and declaring bankruptcy is a declaration. There is no need to overthrow something that is collapsing. It will fall in on itself – completely – very shortly – at all levels.

The Corporate UNITED STATES OF AMERICA has many agencies – just as – say – an insurance company has many agencies. These agencies – are also broke. By now, most people know that Social Security is broke, along with Medicare and dozens of other such agencies.

Please note that there are many subdivisions of this UNITED STATES OF AMERICA corporation. Among them is a corporation called the STATE OF WEST VIRGINIA – along with counties in capital letters and cities – such as the CITY OF CHARLESTON in capital letters. If you go to http://www.manta.com, you will find a list of these corporations. It is this form of private, corporate government that is collapsing – all around us – by design – along with their private, counterfeited currency. The stockholders robbed the corporations – from the inside. We have been ruled by fraud. Fraud always negates consent.

Because good always rises up to fight evil – a group of very powerful, extremely wealthy people – whose names aren't public – have been preparing for this for a very long time. They knew that the de facto corporation was destined to fall. If the United States falls, the rest of the world goes with it – and worldwide – societies will collapse due to hunger, disease, and violence unless this 'new' – actually restored – government goes into place.

Starting years ago, these wealthy, powerful behind-the-scenes people built a well-funded plan to restore the legitimate, de jure, united States of America – that is actually a collection of republics. West Virginia is one of those republics. A republic is a form of government that is an agreement between the governed and governing – where the people give certain powers to the government, and the government guarantees certain rights to the people who grant these powers to the government. In a good republic, the governing answer directly to the governed through things like the de jure – legitimate – Grand Jury – which is the legitimate – de jure – fourth branch of government – very unlike the puppet 'grand juries' that the de facto uses.

The grand jury has its roots in antiquity, along with the Magna Charta – signed into law in 1215 AD. The Magna Charta is so foundational to English and American law, that it is just referred to in the Constitution of the united States – when it mentions the right of habeas corpus. It was such a part of law that it was a 'given' – but has been intentionally – deceitfully – but unsuccessfully been buried by rules, regulations, statutes, mandates, policies, codes and such – but not law. Incidentally, a code is so-called 'evidence of law' – but is not – law. I could go on with other explanations for the names of instruments that are only color of law – but not law.

These lawyer-tricks abound. The word 'commerce' means international trade, not trade upon the land. Our federal government was allowed to control only international trade. When you see a United States flag with a gold fringe around it in a courtroom, you're entering a court of international law. When you lift up the railing, you're walking onto a legal fiction – a ship at sea – where you're in maritime law and the judge acts as captain of the 'ship'. Under maritime law, the judge can tell you to walk the plank – and you walk. If you go to the highest point in any state, you will find a plaque – that states that is the location of the high water mark for that state. I could go on and on and on and on and on. You've been ruled by fraud. It is about to end – about to fall in on itself.

This Restored united States of America – has restored legitimate – de jure – governments in the various republics we refer to as states – and a restored federal government – a federation of states.

For the sake of what I will write, I will refer to the West Virginia Republic as – our state – but it is a form of state that is a republic – with democratically elected representatives and officers. In this republic we call West Virginia, the governor is not to govern the people. The governor is to govern the government. He takes his orders from the people. Foremost among his duties is to protect the rights of the people – from the government they the people – have put into place.

This – was the original intent of our founding fathers. It is this – that we the people have risen up to restore. It has no intentions of overthrowing – anything. As the de facto falls, this restored Constitutional government – is waiting in the wings.

Were this government not ready to go into place, our nation would fall into chaos. This government has been formed. It is funded – awaiting the turn of certain events to be fully funded. If you're interested in this subject, may I suggest that you go to http://www.republicfortheunitedstates.org.

Let me list out – what this de facto corporation has in mind in the very near future:

1) Banking regulation changes in January, designed by the big banks to eat the small banks – only one problem –

2) The big banks are broke.

3) The first big bank that goes broke – FDIC gone – bank runs/closings

4) Customers take physical gold and silver out of COMEX and LBMA – both collapse

5) Currencies worldwide go down – gold and silver prices explode

6) Stock market way overpriced – just check the P/E ratios

7) Bond market still quivering – AMBAC failure – and another bond insurer is on its way down

8) Local governments going belly-up…. What bond market?

9) Obama-care comes on-line – businesses go off-line – into the dumper

10) Food prices explode due to 'Food Safety Bill'

11) Internet goes down

12) Unemployment gone – all hell breaks loose by spring

Answer: The Republic for the Restored America – 'Jim from West Virginia'
Tagged:
jim lovell
,
Restored United States of America
Posted: 02 Jan 2011 01:46 AM PST
The stats helper monkeys at WordPress.com mulled over how this blog did in 2010, and here's a high level summary of its overall blog health: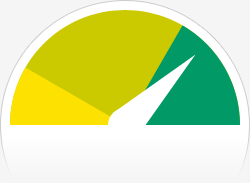 The Blog-Health-o-Meter™ reads Fresher than ever.
Crunchy numbers
A Boeing 747-400 passenger jet can hold 416 passengers. This blog was viewed about 3,100 times in 2010. That's about 7 full 747s.
In 2010, there were 8 new posts, growing the total archive of this blog to 94 posts.
The busiest day of the year was September 21st with 145 views. The most popular post that day was Plotting to overthrow the BN govt – one day at a time….
Where did they come from?
The top referring sites in 2010 were mail.yahoo.com, mail.live.com, facebook.com, mail.google.com, and langkawicentre.com.
Some visitors came searching, mostly for teoh beng hock, polis diraja malaysia, malaysiakini, polis malaysia, and utusan malaysia.
Attractions in 2010
These are the posts and pages that got the most views in 2010.
1
Plotting to overthrow the BN govt – one day at a time… June 2008
2
1malaise-ya poll – the results!! December 2009
3
freaky friday: four fierce feories January 2010
4
Natural Law – Pakatan's Dangerous Tool (layman's version) July 2010
1 comment
5
quran burning and freedom of expression September 2010
1 comment and 1 Like on WordPress.com,
Posted: 02 Jan 2011 12:36 AM PST
SHOCKING FACTS .USS Enterprise Video ScandalNavy Commander Revealed As Mastermind Behind Raunchy Videos
Posted: 01 Jan 2011 10:50 PM PST
Owen Honors, Captain of the Norfolk-based USS Enterprise, was revealed as the producer of a series of "raunchy" videos made aboard the Navy carrier several years ago in a reportreleased by the Virginian-Pilot on Saturday.
Filmed in 2006 and 2007 when Honors was the Enterprises's executive officer, the clipswere reportedly shown to 6,000 sailers and U.S. Marines on the ship as part of what was called "XO Movie Night."
The Pilot reports:
In one scene, two female Navy sailors stand in a shower stall aboard the aircraft carrier, pretending to wash each other. They joke about how they should get six minutes under the water instead of the mandated three.

 

In other skits, sailors parade in drag, use anti-gay slurs, and simulate masturbation and a rectal exam. Another scene implies that an officer is having sex in his stateroom with a donkey.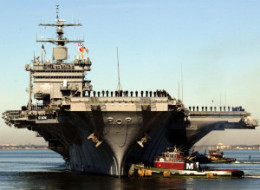 According to the Virginia-based outlet, the videos were made with government equipment. Some were reportedly produced at times when the ship was actively deployed to help the country's war efforts in Iraq and Afghanistan. Sailors, who declined to be identified by name, indicated to the Pilot that the footage in question was broadcast on a weekly basis aboard the ship.
Honors, who is expected to deploy in upcoming weeks, suggests in the videos that his intent in generating the content was for entertainment purposes. The Pilot reports that the clips drew complaints from female sailors aboard the carrier who found the material offensive.
The Navy issued a statement on the matter appearing to downplay any hint of controversy.
"The videos were intended to be humorous skits focusing the crew's attention on specific issues such as port visits, traffic safety, water conservation, ship cleanliness, etc," said a written statement, according to the Pilot.
Honors himself acknowledges in one clip the controversial nature of the videos. "Over the years I've gotten several complaints about inappropriate materials in these videos," he says. "Never to me personally but, gutlessly, through other channels."
Honors himself acknowledges in one clip the controversial nature of the videos. "Over the years I've gotten several complaints about inappropriate materials in these videos," he says. "Never to me personally but, gutlessly, through other channels."
WATCH:
Was This Indonesian Maid Raped By A Malaysian Minister?
Posted: 01 Jan 2011 10:37 PM PST
By

Admin



An online news portal focussing on East Malaysian politics has published a photo it claimed was

Robengah

(pic above), an Indonesian women said to be a victim of rape by a 'senior minister', as revealed by WikiLeaks and several blogs recently.



Sabahkini.net

also named the minister, a staunch critic of former prime minister Dr Mahathir Mohamad who made a cabinet comeback during the premiership of Abdullah Badawi, and who is still serving in the current cabinet.

Accompanied with a statement by non-governmental organisation Migrant Care, which had earlier claimed that a cabinet minister was let off despite allegation of rape by his maid, the website quoted a Sabah PKR leader urging the minister's resignation.

Since the news about the hitherto unnamed cabinet minister's rape case was first exposed through WikiLeaks, it has been making waves on the internet, with users posting comments on blogs and microblogging site Twitter. Read below the Malay online Newsportal Report by

SABAHKINI MIRROR

:



Oleh: MALAYSIALEAKS

TINDAKAN Mantan Perdana Menteri Malaysia, Datuk Seri Abdullah Badawi (Tun) bersubahat menyembunyikan kes 376 Kanun Keseksaan yang dilakukan oleh Menteri Menteri Kebudayaan, Kesenian dan Warisan, (Februari 2006 sehingga 15 Februari 2008) Datuk Seri Utama Rais Yatim pada 2007 merupakan tindakan tidak bermaruah Perdana Menteri ketika itu.

Selain kes Datuk Rais Yatim, Pak Lah juga menyembunyikan kes perzinaan Menteri Besar Perlis, Datuk Seri Shahidan Kassim dengan membenar beliau bertanding dalam pilihanraya umum ke 12 telah menandatangani watikah perlantikan Shahidan sebagai Menteri Besar Perlis sekalipun tanpa persetujuan Raja Perlis.

Ketika itu, Pak Lah meresetui perzinaan antara Shahidan dengan seorang gadis sehingga gadis tersebut mengandung dan Shahidan memaksa gadis berkenaan menggugurkan kandungan.

Murut fakta kes, mangsa telah bertemu Pak Lah bersama Doktor yang menggugurkan kandungannya dan beberapa VIP yang mengetahui Skandal Seks Shahidan, namun Pak Lah enggan mendengar aduan mereka kerana begitu sayang kepada Shahidan.

Read on about more sexcapades by BN/Umno leaders here

http://sabahkinimirror.blogspot.com/2010/12/pak-lah-halalkan-rogol-umno-halalkan.html

Nothing changes on New Year's Day
Posted: 01 Jan 2011 10:05 PM PST
Shalom, all.
The new year 2011 is already more than 24 hours old here in the fair Melayu Islamic Republic.  Events in 2011, unfortunately, seem decidedly 'old year' with an
Islamic-inspired church bombing in Egypt
.  The new year looks a lot like the old year, but what else could we expect?
On television here in Malaysia today there was a programme I saw with a brief scene involving a phone call between an American character and an Israeli one. The dialog certainly involved nothing objectionable--the characters were discussing their wishes for the future and expressing their hopes for a peaceful world. And the scene wasn't long--maybe two to three minutes at most.  But I discovered another thing that the Malaysian Guardians of Morality (i.e. the Muslim censors) do not want people to hear or see, besides the usual and profanity, violence, or nudity.
What horrible word did they remove from this conversation?  It was the word "shalom", repeatedly and consistently removed, in that brief scene on television. I could read the lips of the actors, and considering the context, there was no doubt that this was the 'offensive' word in question.
So, what is so terrible about the word "shalom" that the Malaysian authorities don't want us to hear it?  "Shalom" has multiple meanings, such as 'peace' and 'hello' and 'goodbye', and is used in the same way and meaning as the Arabic word "salaam".  What could be so terribly offensive about any of those meanings?  The only conceivable reason why the Right Honorable Islamic Censors would want to omit this word from a TV show is solely because it is a Hebrew word. Hebrew must be a language that the anti Semitic, Jew-hating Malaysian government wants to erase from our collective memories. There can be no other explanation.  This thought is almost as disturbing as the carnage freshly wrought by the Islamic bomber(s) in Egypt. I am against censorship in general, but this degree of censorship is particularly appalling. We cannot and must not let these people have their way.
So let us always remember the word 'shalom' and especially remember the meaning of this word, for our world so desperately needs it.  Let's all use the Hebrew words that the Malaysian government so desperately does not want the world to hear.
Shalom and Shana Tova -- peace to all and a happy new year.
Posted: 01 Jan 2011 10:05 PM PST
By

Anak Mami



The first questionable whether Interlok is English or Malay terminology? Why did Pena never feel shy about Malay language as ``Bahasa Pinjaman?'' or PENA never work hard o create any new malay words? Malas tapi mahu samseng.

To UMNO and the gang what is Interlok means?
Interlock covers the period from the early 20th century to

Malaya's independence from British rule

. The main theme in this novel is the integration of the various majority races of Malaya and how the Malays, Chinese and Indians, represented by three families, have contributed towards this sovereign nation.

Pena should just shut up and understand the sensitivities of the others. Indians may be the minority but it doesn't mean that they have no feelings. What if the same were to be written of the Malays. Please be more civilised before PENA open your mouth

Zakir's stand to gather Malay NGOs to defend a 'factual' novel that purportedly promotes integration among the various ethnic groups ...

Well, it's laughable at best. If he's trully genuine in his wishes, he should be engaging the groups, and find out why and what is it that the Indian groups find objectionable. He's an intellectual, after all. Can't he explain? What fact can he establish by gathering people and protesting? Will the objectionable view points become less offensive if a large number of Malay NGOs gathered to support it?

Since BM became our first language in schools; unfortunately, thanks largely to UMNO's misguided policies and confused priorities, it remains a second-class language outside, in the private sector.

The Malays themselves do not respect their language.
Question: do the Malay elite read Bahasa Malaysia? They don't even speak it these days, even in their houses! So, who is to be blamed for the pitiful state of Malay literature?

As our best wishes to Rakyat in year 2011, please say laoudly ``Go to Hell PENA  , racist Pena''  as with most umno institutions with "national" in front. Nary a whimper over Kutuksan over the decades past!
Major political divisions in Malaysia
Posted: 01 Jan 2011 10:00 PM PST
By

Joe Fernandez



Take your pick

M'sian politics is clearly emerging along the following seven major divisions viz.

PR: the opposition alliance is composed of many of those people opposed to Umno and BN and willing to work together;

Umno/BN: Muslim/Malay/Islamic/Bumiputera/illegal immigrants on the electoral rolls;

3 rd Force: Sabah, S'wak/Christian/Marginalised communities/anti PR & anti BN (1.125 out of every 4.5 non-Malays is a Christian. There are 5.5 Malays to every 4.5 non-Malays);

Islamic;

Hindu/Indian/Marginalised communities (think Hindraf Makkal Sakthi);

Buddhist/Chinese/business community; and the

BN Fixed Deposit from among the illegal immigrants in Sabah on the electoral rolls.

In Peninsular M'sia, Hindraf, the Orang Asli, the Christians and those who are neither for Pakatan Rakyat or Barisan Nasional are natural allies of the 3 rd Force.



The 3 rd Force should reach out especially to Peninsular M'sia, not have an exclusive policy confined to Sabah, S'wak.
Glorious rise of Islam in Europe ~ Learn of your birthright to be a Muslim!
Posted: 01 Jan 2011 09:45 PM PST
Alhamdulillah! As prophesied by the Glorious Messenger of Allah, the Final and Greatest Prophet, Muhammad Sallalahu Alaihi Wassallam, the Truth of Islam is opening up hundreds of millions of hearts and minds in Europe and the rest of the world.
Study Islam for what it really is and not what it is made out to be by those who fool thems
elves into believing anything other than Almighty Allah to be their God! 
Verily, Islam is the only Way of Life that Allah the Creator taught our Father Adam Alaihis Salam, the origin of all mankind and from him, created our Mother Sayyidatina Hawwa Radhiallahu Anha.
From her blessed womb, came forth the zillions of human beings, who in turn became multitudes of tribes and various ethnicities returning to their origin from which the earth taken from all parts of the world by Sayyidina Izra'il Alaihis Salam, the Malaikat @ Angel who succeeded when all others failed to take from an unwilling Mother Earth, the sources of Adam's Creation and was appointed as the Malaikatul Maut ~ Angel of Death , a most important task of taking the lives of each and every creation when their time is up in this 3rd realm of our existence.
Islam is the answer to mankind's struggles yet many amongst the Muslims of today fail to unlock the secrets to its Treasure Trove of Knowledge that is to be found in the vast encyclopedia of the Holy Al Quran and the Authentic Hadiths ~ Sayings of the Blessed Prophet Muhammad Sallalahu Alaihi Wassallam.
Islam is to be known and learned through reason. A true Muslim is one who studies and learns his or her faith through a commitment to equipping oneself with the know how's and reasons for each and every act of worship that is obligatory upon a true Muslim.
None can vouch to be a proper Muslim if one is not practicing the main pillars of Islam. We can't label ourselves as Believers if we fail to put to practice what Islam demands of us?
There are today millions of reliable sources to learn about Islam, mankind's birthright to be a Muslim. One who submits to Almighty God. Allahu Ta'ala. The One and Only True God and Creator of us all.
Everything else is not.
Learn about Islam. Its our key to our eternal salvation in the forthcoming realms of our existence.
I wish you all the best in your journeys to discover God.
He will guide those who are sincerely looking for Him.
Insya Allah.
Don't dare touch me. I am a VIP.'Burnt Bridges SEX, MISINFORMATION MINISTER is he a SERIAL sex attacker what's going on?
Posted: 01 Jan 2011 07:50 PM PST
About thick-skinned politics
"Bollywood is full of rapists… some get caught. Others screw themselves.'' Who said that? Never mind. Crudely put… but broadly speaking, i agree. I was the editor of India's raciest film magazines for 11 long years. You can say, i've had a ringside view of the goings on.
Showbiz is a strange destination. It's a planet in itself. Those who occupy it, create their own rules. Hollywood is full of rapists, too. Again, some are stupid enough to be caught with their pants down. But out there, those chaps go to jail and stay there, serving out their sentence. The Shiney Ahuja case would have been just another sorry episode had it not been for the victim's age and social position. Plus, the fact that she chose to go to the cops. Most actors believe it is their birthright to get sexual favours from whosoever catches their fancy. They aren't terribly discriminating either. If they can't bed their co-star, they happily settle for her sister, friend, cousin, aunt… even mother. If even those options are shut, they look a little further — at the 'extras'.
Most of the junior artistes don't object — in fact they consider it an 'honour' to be picked by the big guy. Those who do, are chased out of tinsel town for being 'unco-operative.' If only spot-boys (lackeys of stars) could open their mouths, what stories they'd have to tell.
Shiney allegedly attacking his young maid, is not news. Shiney's wife deciding to stand by her man and declare her undying love for the guy, is. As of now, she is doing a pretty convincing job of defending her husband, claiming he has been framed, and more amusingly, that it is he who may have been raped.
The person one feels sorriest for is Shiney's father, an ex-services man. Wicked smses are doing the rounds. Once a case is deemed sms-worthy, you know the case has hit bull's eye — till something juicier happens. My sympathies are with Anupam, the fiery wife who has had to round up neighbours and 'friends' for character certificates while facing a hostile media mocking her every utterance.
That she hasn't cracked under pressure so far, is no small miracle. It can't be easy for a woman to deal with such a disgraceful chapter in her marriage. Assuming she genuinely believes Shiney is innocent, and it turns out that way, Anupam will be the biggest hero. But what if she discovers the horrible truth that her husband was a beast who ravaged an innocent domestic? How will Anupam live with that?
Discussing the Shiney case with a powerful film producer, i nearly fell off my chair when he said he was ready to sign Shiney for his next film on the spot! Reason? Shiney Ahuja has become a household name in India, and everybody will now be keener than ever to see him on screen. He pointed out how Hugh Grant became a super hero after he was caught with a prostitute in Los Angeles.
''Audiences love Bad Boys. The worse a man behaves, the more his box office value goes up,'' he said smiling devilishly. To further his argument, he added, ''Don't believe me? Here, talk to my driver. Even he thinks i should sign Shiney for my next film.'' Sounds rotten, right? Cold blooded, devious and manipulative? But that's how the cookie crumbles in Bollywood. Look no further than Sanjay Dutt and Salman Khan.
If the producer's gut feeling is right, one can cynically look at Shiney's crime as a shrewd career move. He was never an A-lister, but after this, he may get a promotion! Audiences can be so perverse sometimes. Notoriety has its spin offs in this vast palace of illusions. Here we are wasting time and energy taking sides, feeling sorry for Shiney, sorry for the maid, sorry for the wife, sorry for the daughter, sorry for the father.
When we should actually be feeling pretty sorry for our own foolish selves. Shiney may get shinier. Anupam, richer, and the maid will definitely receive lucrative offers to sell her story (if Rubina, the Slumdog Princess is penning her autobiography, why not a star's rape victim?). What's the bet Madhur Bhandarkar/Mahesh Bhatt are feverishly working on the script of their next film titled — what else — 'Maid in India' starring all the characters playing themselves?

A SERIAL sex attacker subjected one of his victims to a horrific ordeal after chillingly informing her: 'I am not here to rob you. I am just the rapist', a court heard yesterday.
Lee Hill was given three life sentences for raping a woman of 32 five months after being freed from prison for an identical offence.
In a moving statement, the woman told the Old Bailey how her life had been destroyed by the attack, which took place while her two-year-old daughter slept in the next room and her husband was in hospital suffering from pneumonia.
Previously a 'very happy, confident and secure person', she now suffers panic attacks, cannot stop herself from vomiting, has been forced to move home, is afraid to go out alone and allows no visitors without prior appointment.
She said: 'This man has violated my life in every way. He has violated my body, my mind, my marriage, my family and friendships, my personal security and my home.
'These are the very foundations of any person and I no longer understand who I am. It is like grieving for a loved one who has died, but it is me who has died inside.' On November 26 last year Hill, 25, broke in through the living room French windows of his victim's home in Esher, Surrey.
He had been released early from Exeter Prison in June after serving part of a nine-year sentence for rape imposed in December 1994.
His release came despite the fact that while on home leave from jail he had attacked a policeman.
Hill confronted his victim at 9.20pm as she sat on the bed preparing menus for her husband, who needed a special diet.
He was due out of hospital the following day and a 'welcome home' banner hung on the stairs, said Mr Ian Paton prosecuting.
He slashed at her and cut her hands with a penknife as she tried to fend him off. She told him: 'Just take anything. It is OK.' But he announced: 'I am not here to rob you. I am just the rapist.' Then, with what the prosecution described as 'chilling calculation', he inflicted a series of horrific sexual assaults.
When the terrified woman screamed in pain, he told her to shut up and claimed 'you like it'.
During a sustained ordeal, he carved a cross on her inner thighs.
As he left, Hill threatened that he would kill the woman and her husband if she went to the police.
Two weeks later, Hill broke into the home of a 42-year-old multiple sclerosis sufferer, who isbedridden. He forced her to hand over [pounds sterling]140 and, before leaving, taunted: 'I could have sex with you.' Hill of Walton on Thames, Surrey pleaded guilty to two charges of rape, indecent assault, aggravated burglary and burglary.
He was given life terms for the rapes and the aggravated burglary, all involving the 32-year-old victim.
The prosecution said police were prepared to leave a further charge of aggravated burglary – relating to a third victim – to lie on the court file as he already faced life sentences.
Sentencing Hill, who had a string of previous offences dating back to when he was 15, Judge Valerie Pearlman said: 'You broke into a house knowing the victim was alone with her children. You subjected her to a prolonged and vicious sex assault.
'In my judgment, the attack was deliberate, sadistic, vicious and violent.
It is quite clear from the impact statement that the attack has had a devastating and lasting effect on this lady and her family. You are very dangerous to women, with a great potential for harm.' The defendant refused to allow any mitigation to be heard on his behalf.
As he was led to the cells a woman shouted from the public gallery, 'I love you' and he winked back at her.
Norman Brennan, director of the Victims of Crime Trust, last night condemned Hill's early release from prison.
He said: 'It is blatantly clear that this man is a danger to women and society, yet time and time again the sentence appears not to have fitted the crime.
'After serving just a short period of imprisonment, he has been released and gone on to commit further crimes.' In 1994, Hill broke into the detached home of a 54-year-old divorcee in Woking, Surrey. Armed with a set of hedge trimmers. He warned that he would kill her if she resisted, then raped her and stole cash.
His victim, who is still attempting to come to terms with what happened to her, said: 'I was told that there was no way I needed to worry, that the last thing he would do would be rape again or that he would come after me.
'I feel very sorry for this lady. I still have nightmares and there's never a day that goes by when I don't think about it.'




This rape allegation involving a senior minister will not rest. And true to fashion, our government has maintained a stupefying silence. When Wikileaks revealed Malaysia was run by incompetent politicians or that Opposition leader, Anwar Ibrahim was led into a trap and that Prime minister Najib Abdul Razak's reputation was sullied by 'that' murder, what did our government do? It discredited Anwar further, and simply ignored the bits about Najib. It did not deny those incriminating revelations nor did it attempt to defend its leader.
This time round, cyberspace is full of stories that a Malaysian minister allegedly raped his Indonesian maid.
According to the WikiLeaks disclosure, the rape happened during former Prime minister's Abdullah Ahmad Badawi's tenure. Abdullah decided to keep the matter under wraps because he was worried that the issue could affect Malaysia's relationship with Indonesia. The deputy Prime minister then, Najib Abdul Razak was supposedly also aware of the rape allegation.
Najib has to get to grips with himself and sort out this mess before it spirals out of control. At the moment it appears that Najib is in charge of a Cabinet that is looking more and more like Ali Baba and the forty thieves, except interspersed in the gang are rapists and sexual deviants.
Already, Najib has been severely criticised for his poor judgement call to appoint Mohd Isa Abdul Samad to be the chairman of FELDA. Now, his dithering will only add credence to the claims that Najib is incapable of selecting people to run the various departments and institutions.
At stake is his political future and also that of his government if he were to maintain what he may think is a dignified silence.
Najib must come clean to protect his cabinet as well as to preserve his own integrity and capability by "outing" this minister who has been allegedly accused of rape.
He must refrain from making any more deals to buy anybody's silence or even to instigate more whitewashes and cover-ups.
What is one ageing minister who is a liability and might cost him an election victory? Surely Najib can weigh up the pros and cons and know that it is important he protects the reputation of his Cabinet and also that of Umno/BN.
A desperate man (the alleged rapist) might do more harm and if left in the Cabinet might feel threatened and drag down members of the Cabinet, if not bring the whole government down.
If Najib did the right thing and let the police do their good work, several things will happen as a result. His reputation is enhanced. His cabinet knows who is boss and they too will get a boost from being seen as 'clean'. Diplomatic relations with Indonesia are repaired. The people will have greater faith in Najib's administration. Najib's international reputation is restored. The women of both Malaysian and Indonesia will see him as a sort of hero. Lawmakers will feel confident that he is interested in justice for the common man
Has Najib the courage to make this decision and 'out' his one time cabinet colleague? Sadly, Najib does not have the luxury of time.
As a writer, I meet scores of fascinating people — some famous, mostly regular folks who have done extraordinary things. All are memorable, but few have taken up residence in my brain like 15-year-old Lizette* whom I met two years ago.
The timing of our meeting was not optimal for her. The Division of Family and Children Services (DFCS) had recently placed the teen and her new-born, Jason,* into a group home. Lizette was angry. Very angry. And distrustful of everyone — even other girls. And no one was allowed to touch Jason.
"I told DFCS to leave me alone," she said angrily. "Jason and me were doing just fine." I gently reminded her that she had been living alone in an empty apartment with no furniture, no electricity and no food in the cupboard. How could she feed herself to stay healthy and nurse her baby?
"They wanted to take my baby away from me and put him in a different foster home," she said loudly. "My mother ran out on my brothers and sisters. There was no way I was going to run out on my baby."
The transition proved harder than she imagined. After skipping more school than she attended and living without supervision, Lizette wasn't accustomed to rules. There were mandatory curfews, assigned chores, school attendance, a part-time job, plus caring for Jason. She gave her house mothers considerable grief. They answered with patience and a large dose of psychological counseling and tutoring.
When I returned two years later for a follow-up story on G-CAPP, I barely recognized Lizette. Gone was the angry snarl, the attitude and the underlying fear. Rhinestones sparkled on the rear pockets of her jeans and the word "Princess" was written in gold letters across her black t-shirt. She stood regally, obviously proud to share her successes with me. Best of all, she was holding a healthy, happy 2-year-old. When Jason's chubby arms reached towards me — and she let me take him — I melted.
"I'll graduate from high school this year, and I signed myself back into DFCS custody so I can go to a technical school," she said excitedly. "Will you come to my graduation?"
Lizette is only one of GCAPP's success stories. More than 350 teens and their babies have been given a second chance since 1994 when Fonda declared war on Georgia's teen pregnancy epidemic. Her calls to action were a United Nations Conference on Population and Development and a visit to the North Georgia mountains where she saw poverty at its worst.
"The problem with 'just say no,' isn't the 'no.' It's the 'just,' says Fonda, who despite her move to Hollywood remains hands-on with the organization headed by executive director Michele Ozumba.
Teen pregnancy is not a simple issue, but the Centers for Disease Control and Prevention have declared it a winnable battle. They've just awarded G-CAPP a $7.5 million grant over five years to implement a community-wide initiative in Augusta (Richmond County) which has one of the highest teen pregnancy rates in the state.
Ozumba expects the expanded initiative aimed at reaching 16,000 teens before they get pregnant will produce significant results in both human and economic terms. "Teen pregnancy costs Georgia taxpayers $344 million a year," she says. "Less than one percent of the girls in our program have second babies and 100 percent remain in school. That significantly reduces the chances of their future dependency on government programs and food stamps."
Far from just a one-state issue, teen pregnancy is a significant problem throughout the U.S. G-CAPP offers a cost-effective solution.
Posted: 01 Jan 2011 08:27 AM PST
PAS MP for Shah Alam, Khalid Samad comments on the book by PAS central committee member Mujahid Yusof Rawa's book 'Towards a New PAS' which is causing unease amongst party members. The book is seen as challenging the position of the ulamaks by the so called 'young turks' within the party.

Time:

06:02

More in

News & Politics
Isu SS Selangor - Hormati semangat Persekutuan.
Posted: 02 Jan 2011 03:36 AM PST
Isu perlantikkan Setiausaha Kerajaan Negeri Selangor masih belum reda. Apa kesudahan terhadap isu ini belum lagi kita dapat jangkakan. Tetapi saya percaya isu itu akan dapat diselesaikan apabila setiap pihak yang terbabit itu kembali kepada kepangkal jalan dan selesaikan masalah itu dengan cara dan tata-cara perlantikkan dengan baik dan ikut cara dan semangat serta sistem bernegara yang lazim kita praktikkan.
Kita mesti kembali kepada asas, iaitu mengakui bahawa negara ini adalah negara Persekutuan (Federation) dan negara kita bukannya negara 'unitary' seperti Thailand dan negara jiran yang lain. Kita ada perjanjian Persekutuan yang ditandatangani pada 2hb Februari 1948 dahulu semasa perjanjian ini ditanda tangani diantara negeri-negeri bersekutu dan bukan bersekutu. Perjanjian Persekutuan itu adalah untuk menggantikan Malayan Union (MU), dan Persekutuan itu diwujudkan untuk menggantikan usaha keparat British mewujudkan sebuah negara 'unitary' disemenanjung ini.
Jika kewujuddan perjanjian Persekutuan itu dibuat untuk menggantikan MU, kenapa pula kita sekarang hendak mentadbir negara ala MU itu? Kita sepatutnya memperkayakan semangat Persekutuan itu kerana terbukti dalam banyak negara Persekutuan yang benar-benar mengamalkan semangat itu telah mencapai kejayaan untuk memajukan negara dan rakyatnya.
Negeri Selangor adalah salah sebuah negeri dalam Persekutuan ini Negeri Selangor seperti juga dinegeri-negeri lain mempunyai Lagislatifnya sendiri, kerana Selangor ada Dewan Undangan Negerinya sendiri. Selangor ada kerajaannya sendiri dan ada ketua kepada kerajaan negeri itu dan dianya dinamakan Menteri Besar yang dipilih diantara ahli-ahli Lagislatif yang dipilih oleh rakyat Selangor. DAN Menteri Besar itu ialah Abdul Khalid Ibrahim yang mewakili Dewan Undangan Negeri bagi kawasan Ijok.
Bagi seorang rakyat yang menjunjung semangat Persekutuan ini, kerajaan persekutuan mesti mempunyai perhubungan dengan Selangor berlandaskan kepada semangat persekutuan dengan negeri Selangor, sebuah negeri yang berdaulat. Kerajaan Persekutuan mesti berhubung dengan Selangor dalam semangat itu dan kerajaan persekutuan mesti menghormati negeri Selangor sebagai sebuah negeri yang berdaulat.
Jika kerajaan persekutuan tidak menghormati pandangan kerajaan negeri Selangor ianya bermakna persekutuan tidak menghormati rakyat negeri Selangor. Ini adalah 'basic'. DiPutrajaya itu adalah Pusat Pentadbiran kerajaan Persekutuan, bukannya kerajaan Pusat. Kedaulatan kerajaan Persekutuan itu datangnya dari kedaulatan kerajaan-kerajaan negeri yang berada didalam Persekutuan ini.
Sepatutnya kerajaan pusat mesti bertanya kepada rakyat Selangor dalam isu perlantikkan Setiausaha Kerajaan ini. Cara untuk bertanya rakyat Selangor itu ialah bertanyakan kepada Tan Sri Khalid Ibrahim, Menteri Besarnya yang mewakili rakyat Selangor seperti yang dipilih oleh mereka didalam pilihanraya yang lalu. Itu caranya yang patut dilakukan oleh kerajaan dan pemimpin persekutuan jika benar menghormati rakyat yang telah membuat pilihan secara demokrasi.
Yang sepatutnya mengadap Kebawah Duli Tuanku Selangor itu ialah TS Abdul Khalid Ibrahim kerana Khalidlah yang sepatutnya menasihati DYMM Tuanku, bukannya dari sesiapa yang datang dari Persekutuan. Jika ada usaha dari kerajaan Persekutuan untuk menasihati DYMM Tuanku Selangor itu merupakan usaha yang cuba untuk memecah belahkan Raja dan kerajaan Selangor yang berdaulat.
Ketua Setiausaha Negara (Sidek Hasan) wajib menjaga dan menghormati kedaulatan Negeri Selangor dan mesti mengakui yang Negeri Selangor adalah salah sebuah negeri yang berdaulat yang menganggotai Persekutuan ini. Hormatilah diri kita sebagai seorang rakyat negara Persekutuan. Ikut cara dan semangat Persekutuan itu. Negara kita bukan negara kominis.
TETAPI kenapa agaknya isu seperti ini berlaku? Pastinya kerana politik kepartian. Kalau itu sebabnya betullah kata banyak pihak ini merupakan usaha pemimpin parti yang berkuasa dari Putrajaya untuk memcahkan keutuhan kerajaan Negeri Selangor sebab pilihanraya akan tiba dan BN sedang berusaha untuk mengambil alih kepimpinan kerajaan Selangor, negeri yang terkaya dalam Persekutuan ini.
Kalau itulah sebabnya saya tidak mahu melanjutkan komen ini. Perkara yang sama telah dilakukan diPerak dan hasilnya memudharatkan rakyat Perak. Bolehlah mendapat kuasa dengan 'arm-twisting' seperti ini tetapi ramai menjangkakan yang rakyat Perak akan memberikan pengajaran kepada pihak yang sudah hilang hidayah ini. Kata mereka yang PR akan kembali mentadbir dibangunan Setiausaha Kerajaan diIpoh.
Kalau BN hendak mengambil alih kerajaan Selangor buatlah cara yang 'gentleman'. Lakukan semasa pilihanraya nanti. Kempen kuat-kuat dan yakinkan rakyat Selangor yang BN perlu memerintah Selangor kembali. Janganlah menggunakan taktik kotor untuk mencapai kuasa politik dinegeri ini kerana mendapat kuasa dengan bermain kotor tidak akan sampai berkatnya.
Tetapi siapa pula yang aka menerajui kerajaan Selangor jika BN menang?? Noh Omar? Khir Toyo? Atau siapa? Oh! Ezam Mohd Nor? Kalau inilah nama-nama yang tersenarai ramai rakyat Selangor berkata biarkanlah negeri Selangor diperintah oleh Pakatan Rakyat sepenggal lagi, sehingga BN boleh mencari pemimpin yang 'viable'.
Buat masa sekarang BN, bagi pendapat mereka belum lagi berjaya mencari pemimpin yang diyakini rakyat Selangor. Jika permainan seperti ini diteruskan juga maka percayalah rakyat akan lebih menyampah kepada kita. Apabila rakyat menyampah dan menolak kita, kita juga yang terloncat kesana kemari macam cacing dalam kepanasan. Lepas itu salahkan orang lain pula.
"Tak payah nak ganti-ganti!" kata mereka.