---
Posted: 06 Dec 2010 05:00 AM PST
Land grab in Sabah by crony developers is alleged.

Time:

08:42

More in

News & Politics
Dr Chen Man Hin's Support for Wan Azizah's KETUANAN RAKYAT Goal
Posted: 06 Dec 2010 03:51 PM PST
The following article is sighted at
malaysia-chronicle.com:)
Thursday, December 2, 2010
Wan Azizah's 'Ketuanan Rakyat'
PKR president Wan Azizah
Chen Man Hin
Wan Azizah policy speech at the recent PKR congress was a breath of fresh air into politics in the country. She did not introduce some policy of the nature of 1 Malaysia. What she gave was a dream of building a united and progressive Malaysia with a policy designed to change the political landscape.
Wan Azizah has a dream for Malaysia where all Malaysians whether Malays, Chinese, Indians or Kadazanas are considered as masters and equals in their own country. Her dream is to spread the concept of KETUANAN RAKYAT which means that all Malaysians have the same status and equal opportunities in all the fields of human endeavour.
This is a bold step by Wan Azizah, and just as Martin Luther King had a dream which unleashed a new era for the blacks of America, so will Azizah's dream open up a new world for Malaysia to be as progressive, compeitive and a high income economy as the tigers of Asia like Singapore, Hong Kong, S Korea and Taiwan.
Wan Azizah does not believe in ketuanan Melayu (Malay supremacy) as espoused by Umno and Perkasa. A policy which has divided the people and imprisoned the poor whether Malays, Chinese or Indians in the world of poverty and backwardness.
Four decades of Malay supremacy and the New Economic Policy have caused the economy to stagnate compared to the tiger economies whose per capita income range from US$18,000 for Taiwan to US$34,000 for Singapore compare to a per capita income of US$8,000 for Malaysia.
40 years of Malay supremacy have kept kampong Malays poor, uneducated, uncompetitive and their youths ill prepared for the competitive era of a global world. Admittedly, the ones who benefitted from Malay supremacy were Umno cronies, rent seekers who made millions from negotiated tenders, APs and land concessions.
It is cruel for Umnoputras to insist on Malay supremacy and corrupt practices just to make cronies into millionaires while the poor in the kampong stay poor, uneducated and not adaptable to the modern world.
All these have to change, and it is up to leaders like Wan Azizah who will make the change with her dream of ketuanan rakyat where opportunties are given to all, and by their own initiative, dedication and hard work, they will become rich and prosperous in a high income economy on the same level as the Asian tiger economies.
The three partners of PR have given full support to article 153 of the constitution which gives guarantees to uplift the economic status of Malays and natives. PR have our plans that they will receive the best education and financial asistance to top education, acquisition of technoloy and the know how to be successful professionals, entreprenurs and successful businessmen.
Chen Man Hin is the DAP life advisor


********************************************************

And WORDS OF WISDOM from PAS spiritual adviser
Tuan Guru Nik Abdul Aziz Nik Mat
whom I hold in the very highest esteem, aweways:) ~~ Desi

Via malaysia-chronicle.com:)

Friday, December 3, 2010
Nik Aziz: God-fearing Chinese is more noble than corrupt Malay
PAS' no-nonsense spiritual adviser Nik Aziz
"A Chinese who is fearful of God is far more noble than a Malay who indulges in corruption, oppression, betrayal and so forth. No matter how high the songkok is on his head, without the fear of God, he is worthless."
KOTA BHARU - PAS Murshidul Am Tuan Guru Nik Abdul Aziz Nik Mat (pic) has reminded that a person's race was worthless in the eyes of Islam, and that one was only judged by one's fear of God.
"A Chinese who is fearful of God is far more noble than a Malay who indulges in corruption, oppression, betrayal and so forth. No matter how high the songkok is on his head, without the fear of God, he is worthless," he said in a statement.
He was responding to the strong reactions over the purported decision by Pakatan Rakyat to appoint DAP's Lim Kit Siang as a deputy prime minister.
According to Nik Aziz, anyone can become a leader, "including Lim Kit Siang and whoever else", as long as he was a pious Muslim.
"A non-Malay Muslim who is pious will be more beneficial to the country than a Malay who is corrupt," he stressed.
The Kelantan Menteri Besar however questioned whether the media frenzy over the issue was a sign that the curtain was finally being drawn on Barisan Nasional.
"To me, this is no more than a sign that UMNO and Barisan Nasional are on their death bed and have no chance of recovery. Praise to God, even the UMNO-controlled media have realised this," he said.
UMNO mouthpiece Utusan Malaysia recently reported that Opposition Leader Anwar Ibrahim had agreed to appoint the veteran DAP politician as a deputy prime minister should Pakatan Rakyat win the impending general election.
Nik Aziz said the euphoria generated by the report showed that the ruling party was chronically ill and dying.
Giving the analogy of distribution of one's inheritance, Nik Aziz said it was not always the case that "such questions of inheritance would be debated when a person is healthy".
"Issues of inheritance are usually debated when someone is on his death bed or is already dead," he added.
'What else is new?'
Nik Aziz also clarified that there had been no discussion or decision made regarding the appointment of a deputy prime minister.
"What else is new with the UMNO media?
"Not long ago, they misquoted a phrase I used, 'Plastic Islam', as 'Palestinian Islam'. Misquoting and misreporting is a norm in UMNO-owned media," he added.
On the angry reactions from UMNO leaders over the report, Nik Aziz reminded that the rise and fall of Malays in the country did not depend on UMNO.
"Is UMNO the only party defending the Malays? Is the Malay race sovereign only upon the blunt keris of UMNO, and that they would fall when UMNO falls?"
He reminded that UMNO had once surrendered the post of Chief Minister in Penang to Gerakan, even though the UMNO dominated the state assembly then.
"Where was ketuanan melayu? Hidden in UMNO's tall songkok?
"At that time, where were those professors and so-called intellectuals to comment on 'ketuanan melayu'?" asked Nik Aziz, referring to earlier condemnations from UMNO leaders over the speech by Parti Keadilan Rakyat president Dr Wan Azizan Wan Ismail, urging Malays to become a "dignified race" rather than harping on 'Ketuanan Melayu' (Malay supremacy).
He said when former prime minister Dr Mahathir Mohamad once called for Malaysians to ignore one's origin for the sake of 1Malaysia, there were no calls for him to be expelled from the country.
"Isn't ignoring one's origin tantamount to ignoring 'ketuanan melayu'?"
-
Harakahdaily
Pendakwaan Khir Toyo: Satu Sandiwara?????
Posted: 06 Dec 2010 12:57 PM PST
Mengapa Khir Toyo didakwa sekarang? Diwaktu kemarahan rakayt memuncak akibat kenaikan harga barang dan petrol? Diwaktu rakyat Selangor turun ke jalanraya memprotes kroni2 UMNO merompak air mereka? Di waktu rakyat Malaysia dihimpit dengan masalah kenaikan harga barang serta kenaikan kos hidup?
Sudahkah kita lupa apa yang berlaku kepada Eric Chia dalam kes PERWAJA.? Apakah Eric Chia telah didapati bersalah?
Siapakah Khir Toyo? Seorang bekas Menteri Besar yang kemungkinan besar tidak akan dicalonkan semula sebagai calon pilihanraya. Seorang yang dipersalahkan di atas kekalahan UMNO dan BN di Selangor 2008. Apa ruginya UMNO sekiranya Khir Toyo didakwa?
Kemungkinan besar Khir Toyo didapati tidak bersalah adalah sangat kecil. Lupakah kita kepada kes liwat Anwar Ibrahim. Walaupun begitu lemah kes pihak pendakwa, kes beliau terus berjalan.
Mengapa pula sistem yang jelas berat sebelah kepada UMNO tiba-tiba bertindak keras ke atas penyokong mereka?
Jawapannya, bagi saya, adalah semua ini tidak lain sebuah SANDIWARA!!!!. Khir Toyo cuma didakwa. Bukan didapati bersalah.
Kesan dari pendakwaan ini diharapkan adalah supaya rakyat kendur kemarahan mereka kepada UMNO terutama mereka yang berada di atas pagar. Pendakwaan ini diharapkan dapat memberi gambaran positif kepada rakyat Malaysia seolah-olah Barisan Nasional ikhlas di dalam memerangi rasuah dan salah guna kuasa.
Ingat, wahai pembaca2 sekalian. Ini cuma PENDAKWAAN, belum lagi PENSABITAN KESALAHAN oleh mahkamah. PENDAKWAAN tidak menjamin apa-apa.
Cuma ia sekadar peluang kepada Barisan Nasional mengendurkan kemarahan rakyat kepada mereka.
Itu sahaja.
Tulang Besi
Khir Toyo didakwa atas tuduhan rasuah

Bekas menteri besar Selangor, Datuk Seri Dr Mohd Khir Toyo dan pengarah Ditamas Sdn Bhd, Shamsuddin Haryoni dihadapkan ke Mahkamah Sesyen Shah Alam hari ini atas tuduhan rasuah.

NONEKedua-duanya tidak mengaku bersalah terhadap tuduhan tersebut.

Khir Toyo, 45, didakwa berhubung pemilikan dua lot tanah dan sebuah rumah mewah di Seksyen 7, Shah Alam.

Beliau mengaku tidak bersalah ketika tuduhan itu dibaca di hadapan Hakim Azhaniz Teh Azman Teh.

Beliau didakwa telah mendapatkan untuk dirinya dan isteri Datin Seri Zahrah Kechik, 45, suatu barang berharga dengan suatu balasan yang beliau ketahui tidak mencukupi iaitu dua lot tanah dan sebuah rumah yang terletak di alamat no 8 & 10, Jalan Suasa 7/1 L, Shah Alam, daripada Ditamas Sdn Bhd melalui pengarah Ditamas, Shamsuddin Hayroni, dengan harga RM3.5 juta, sedangkan hartanah itu telah dibeli oleh Ditamas pada 23 Disember 2004 dengan harga RM6.5 juta.

khir toyo mansion 060709 06Khir Toyo didakwa melakukan kesalahan itu di kediaman rasmi menteri besar Selangor, di Jalan Permata 7/1, Seksyen 7, Shah Alam, pada 29 Mei 2007.

ADUN Sungai Panjang merangkap Ketua Pembangkang DUN Selangor itu didakwa mengikut Seksyen 165 Kanun Keseksaan yang memperuntukkan hukuman penjara sehingga dua tahun atau dengan denda atau kedua-duanya sekali, jika sabit kesalahan.

Shamsuddin didakwa di bawah akta yang sama serta satu tuduhan tambahan di bawah Seksyen 109 Kanun Keseksaan kerana bersubahat dengan Khir Toyo.

Pendakwaan dijalankan oleh Peguam Negara Tan Sri Abdul Gani Patail yang dibantu Ketua Unit Pendakwa Raya Jabatan Peguam Negara, Datuk Tun Abdul Majid Tun Hamzah.

Azhanis menetapkan ikatjamin sebanyak RM750,000 tiap seorang.

Khir Toyo diwakili peguam M Athimulan dan Mohd Afifuddin Hafifi.
Beliau menjadi menteri besar Selangor ke-13 dari Ogos 2000 hingga Februari 2008.

Sebelum itu, SPRM menahan Khir Toyo ditahan di pejabatnya di Shah Alam kira-kira jam 9 pagi tadi sebelum dibawa ke mahkamah.

NONEDifahamkan kedua-duanya disoalsiasat pagi ini di ibupejabat SPRM Selangor di Wisma PKPS di Shah Alam.

Ketua pendakwaraya SPRM, Abdul Razak Musa tiba di mahkamah kira-kira jam 11.10 pagi dan terus menuju ke kamar DPP.

Khir Toyo pula tiba kira-kira jam 11.25 pagi.
SPRM telah menyiasat kes tersebut ekoran dakwaan yang dibuat oleh ADUN Sekincan, Ng Suee Lim.

Ng mendakwa hartanah seluas 50,000 kaki persegi itu dibina pada anggaran kos RM20 juta, manakala tanah itu dibeli dengan harga RM3.8 juta.

Khir Toyo telah menafikan dakwaan tersebut, dengan mengatakan beliau membeli rumah dan tanah tersebut pada harga RM4 juta. Beliau juga telah memfailkan saman fitnah terhadap Ng
A Little Late But Still Fun...
Posted: 06 Dec 2010 10:07 AM PST
This posting includes an audio/video/photo media file: Download Now
Senarainya panjang - Selepas Khir Toyo, siapa pula?
Posted: 06 Dec 2010 11:20 AM PST
Penangkapan keatas Dr Mohd Khir Toyo, bekas Menteri Besar BN Selangor dan seterusnya pertuduhan keatas beliau memang sudah lama dijangkakan akan berlaku oleh orang ramai khususnya diNegeri Selangor. Pada hari minggu yang lepas saya telah menerima banyak panggilan dari ramai rakan-rakan bertanyakan samada berita yang bertiup kencang tentang penahanan beliau itu adalah benar atau hanya spekulasi.
Saya memberitahu mereka yang saya ada mendengar berita itu tetapi saya tidak tahu keadaan sebenarnya kerana maklum sajalah kadang-kadang berita seperti itu hanyalah spekulasi-spekulasi murah dari penggiat politik yang bertentangan.
Tetapi pagi semalam apa yang saya jangka sebagai spekulasi itu rupa-rupanya bukanlah satu spekulasi semata-mata, tetapi adalah berita yang benar. Khir Toyo telah pun dituduh diMahkamah diShah Alam. Beliau dituduh bersama seorang Pengarah Syarikat Ditamas Sdn Bhd. Shamsudin Hayroni yang berkaitan dengan 2 lot tanah dan sebuah rumah mewah Khir Toyo diseksyen 7 Shah Alam, Selangor yang dikatakan berharga 24 juta ringgit.Wah, macam manalah rupanya wang RM 24 juta itu?
Selama ini kita hanya mendengar bermacam-macam cerita tentang Khir Toyo ini tetapi tidak ada apa-apa tanda yang beliau akan diambil tindakkan keatas isu itu. Yang kita dengar hanyalah Khir Toyo membuat kenyataan-kenyataan menuduh kerajaan PR Selangor menyalahkan kuasa dan rasuah saolah-olah Khir Toyo sendiri tidak ada apa-apa kes yang hendak disiasatkeatas dirinya.
Kalau dilihat dari rumah yang begitu besar saya tidak yakin yang jumlah wang yang dibelanjakan untuk membina rumah mewah ini datangnya bukan dari jualan surat khabar atau menjual tempe seperti yang diceritakan oleh beliau semasa beliau muda-muda dahulu.
Khir Toyo tetap mengatakan rumah yang dibinanya itu hanya berharga RM3 juta sahaja dan bukannya RM 24 juta seperti yang dituduh itu. Saya sendiri pernah pergi melihat rumah yang didakwa berharga RM24 juta itu secara tidak sengaja. Saya melihat rumah itu sangat besar dan terlalu mewah bagi Khir Toyo yang selalu bercakap merendah diri dengan saya semasa bertemu dengan beliau beberapa kali tidak berapa lama dulu.
Sekarang kes beliau telah dibawa kepengadilan dan kita tidak perlulah menjatuhkan hukuman mengikut pandangan kita terhadap apa yang beliau hadapi sekarang. Kita tidak boleh 'sub-judice' kerana kes itu sudah berada dimahkamah untuk diadili.Pertuduhan dilakukan oleh AG TS Ghani Patail,yang juga mempunyai bermacam-macam cerita tentang beliau dipasaran.
Yang dituduh ini adalah pemimpin UMNO dan BN yang dikatakan orang sebagai sinonim dengan rasuah. Rasuah dan UMNO itu adalah ibarat 'aur dengan tebing', saling sandar menyandar diantara satu dengan yang lain. "Tidak membiak rasuah tanpa UMNO dan tidak berfungsi UMNO itu tanpa rasuah" kata mereka.
Begitulah dahsyatnya imej UMNO kepada orang ramai sehinggakan UMNO dan rasuah itu dianggap 'synonymous'. Imej dan stigma itu tetap kekal dan dengan melakukan pertuduhan kepada Khir Toyo seorang sahaja tidak akan dapat mengubatkan ketenatan imej UMNO dalam hal yang berkaitan dengan rasuah ini.
Rais Yatim semasa menjadi Menteri yang mengelolakan Undang-Undang dahulu, pernah membuat kenyataan yang mengatakan ada 18 kes berprofil tinggi dan kita tidak tahu samada kes yang dihadapi oleh Khir Toyo ini adalah salah satu daripada 18 kes yang dikatakan oleh Rais itu.
Belasan kes yang lain yang disebut oleh Rais itu belum lagi sampai kemuka pengadilan dan jika tidak diambil tindakkan keatas kesemua 18 kes ini bermakna UMNO yang memerintah sedang menutupi banyak lagi kes yang berat dan tidak ada tindakkan yang telah diambil keatas kes-kes itu.
Kita mahukan kesemua yang terlibat diambil tindakkan pengadilan sebelum kita menghadapi pilihanraya umum ke13 untuk membawa UMNO kehadapan menghadapi rakyat dengan imej yang bersih seperti mana yang didakwa oleh pimpinan kerajaan BN yang memerintah diperingkat Persekutuan. Wang yang terlibat dalam rasuah itu adalah wang rakyat bukan wang pemimpin atau mana-mana parti politik.
Rakyat mahukan tindakan keatas semua pesalah-pesalah rasuah ini. Najib tidak perlu tergesa-gesa untuk mengumumkan ETP, NEM, NKRA, NKREA, PTP, TTP, KPP, dan entah apa-apa lagi yang mengelirukan selama ini. Selesaikan kes rasuah yang banyak-banyak ini dulu. Inilah yang menyebabkan UMNO hampir tersemban kebumi dalam pilihanraya umum dan kecil selama ini. Inilah dia penyakit 'terminal' yang dihadapi oleh UMNO dan pemimpin-pemimpin BN yang lain.
Buktikan yang Najib adalah serius untuk membetulkan keadaan parti dan pemimpin-pemimpinnya serta pastikan yang beliau sendiri mesti menghindarkan segala persepsi yang negatif terhadap diri beliau yang kita dengar menjadi umpatan rakyat dimerata-rata tempat diseluruh negara.
Pastikan supaya bukan kes rasuah sahaja yang dibawa kepada pengadilan.Salah laku kepimpinan pun mesti dibersihkan. Jika ada kepimpinan yang mencuri-curi menghantar wang keluar negara yang puncanya dianggap dari punca yang 'dubious' melalui cara yang tidak betul seperti melalui mengurup wang dan tidak melalui sistem banking yang halal. Kesalahan ini tidak boleh diambil ringan kerana yang dianggap kecil sekarang akan merebak seperti api yang akan membakar sistem baik yang ada dalam negara kita ini.
Isu-isu ini adalah isu kepimpinan negara. Itulah sebabnya kita tidak boleh mengambil ringan. Yang kita sebutkan ini adalah masalah negara bukannya masalah mentadbir pasukkan sepak takraw daerah Pekan atau Kuala Pilah. Selama ini isu ini tidak diambil 'pot' oleh pimpinan sehinggakan kerja-kerja seperti ini juga menjadi perkara biasa dan tidak lagi dianggap salah dari segi undang-undang dan moral bagi negara kita.
Sekarang keadaan sudah menjadi terlalu serius dan rakyat sudah melihatnya dengan jelas tentang bahayanya jika kesalahan ini tidak dibendung. Imej kotor memakan masa kadangkala memakan masa satu dekad untuk diperbaikki. Persoalannya sempat kah kita membersihkan imej ini sebelum kita menghadapi pilihanraya yang akan datang?
UMNO mesti dilihat bersih sebelum berhadapan dengan rakyat. Tetapi sempat kah kita membersihkan persepsi buruk ini menjelang pilihanraya yang akan datang? Tidak payahlah saya menjawabnya. Saudara-saudari tahu jawapannya.
A Buddha Lerics Exhibition In KL – An Eye-opening to All!
Posted: 06 Dec 2010 08:13 AM PST
Facebook ~ Idea of Divya Narendra? Claims Mark Zuckerberg stole his brainchild!
Posted: 06 Dec 2010 06:33 AM PST
Bangalore: A 28 year old, Divya Narendra, son of an Indian immigrant doctor couple in the U.S., has moved to courtroom in battle with Facebook CEO Mark Zuckerberg. He believes that he, and not Mark Zuckerberg, came up with the idea of social networking website Facebook. Narendra, along with his former Harvard University classmates Tyler Winklevoss and Cameron Winklevoss, has charged Zuckerberg with stealing the idea they conceived over a year, when they were students at Harvard University, reports Ishani Duttagupta from The Economic Times.
Local Startups: Are they ready to handle Govt. projects?
Narendra said, "I spent almost one year developing the concept and searching for programmers along with two of my classmates to build what was then called Harvard-Connection.com, which was a social network for Harvard students which was to expand to other schools. When I heard about Mark Zuckerberg for the first time in the fall of 2003, he seemed like a natural fit to join our team. Three months later, Facebook launched and all the time and effort I had put into my vision had been taken away."
He and the twins first tried to convince Harvard's administrative board and president to take action against Zuckerberg. But they had to file a lawsuit as the matter was outside the jurisdiction of the university. While an initial settlement had been reached in the suit, reportedly at $65 million, it was reopened in May 2010. If the current suit goes in favour of Narendra and his friends, the value of the settlement could escalate to about $466 million.
The most talked social networking site is a stolen concept? can't believe it. Now its up to the court to decide, who is the owner of Facebook?
Report from Silicon India.
~~~~~~~~~~~~~~~~~~~~~~~~~~~~~~~~~~~~~~~~~~~~~~~~~~~~~~~~~~
Whether we realize it or not, many of today's technological advances especially in the world of cyberspace applications and technologies are often the brainchild of the technological wizards and geeks from India.
These brilliant geniuses often end up getting the short end of the stick so to say and have their ideas and inventions stolen right from under their noses or end up as the victims of fraudulent business arrangements where shysters from the USA or other Western countries rip them off and pocket the gazillions of big bucks at the expense of these poor Indian scientists and brainiacs!
Divya Narendra needs to prove that Facebook is his brainchild. He also needs to have the best patent rights lawyers to fight his case.
Its billions of dollars worth now. This Facebook idea that he claims to be his? Let's see what turns up?
At the same time, identical twins Cameron and Tyler Winklevoss who were co-founders with Divya Narendra of the social networking system initially called the Harvard Connection.com are demanding their share of the pie from Mark Zuckerberg whom they had all engaged to help with their idea and ended up getting their idea stolen by him! 
They had settled for US$65,000,000.00 before but now say that they were misinformed of the total value of the social network. Here's a report on this.
Geeks and money. What a combination! :P
This posting includes an audio/video/photo media file: Download Now
Posted: 06 Dec 2010 06:12 AM PST
(布城6日讯)马华总会长拿督斯里蔡细历医生说,副首相兼教育部长丹斯里慕尤丁已同意,明年起独中毕业生可凭着包括中文在内的三个统考科目优等,以及大马教育文凭国语优等成绩申请进入师训,解决华小缺乏师资问题。

他说,过去独中毕业生无法申请进入师训,如今政府这项决定,对多年悬而未决的承认统考文凭课题是一项重大的突破。

争取更多机会
他说,承认统考文凭课题超过30多年的问题,这是必须逐步解决问题。他感谢首相拿督斯里纳吉及慕尤丁认同独中生所扮演的角色,还有董总提出的建议,促使这些问题得以解决。

他希望未来独中统考生,可以获得更多机会,包括争取让独中生申请进入本地大学及申请其他公务员职。

"明年起,只要独中生符合上述条件,特别是毕业生拥有大马教育文凭国语优等成绩,即可申请进入师训。这次师训申请能让独中生的统考成绩为主,算是很大的突破。"他今日在酒店内召开记者会时,这么说。

首相抨击民联无可厚非

蔡细历医生认为,国阵大会是政治平台,绝对可以发表政治言论,因此首相兼国阵主席拿督斯里纳吉在国阵大会抨击民联无可厚非。

他反击民联领袖,应该搞好内部事务及维持党稳定,实践向人民许诺的改革,而不是一味抨击国阵。

他是回应民联议员抨击纳吉利用国阵大会抨击民联,捞取政治资本一事,在记者会上这么说。

没商展延马华党选课

蔡细历强调,国阵在3·08大选后已作出多项改革,如经济及政治转型计划,然而民联虽然执政多个州属,但却没有做出任何改革。

"民联有11个国州议员退党,如果只是一、两个可以说金钱政治,但现在11人退党及批评民联,民联应该自我检讨及管理好内部问题,不要一味批评国阵。"

他也以雪州水供问题为例,认为民联雪州政府应该优先以民为本,优先解决水供问题。

蔡细历指出,马华中委会没有讨论展延明年马华党选课题。

他说,目前只是马青在记者会上建议展延马华党选,并没有向母体提呈正式的建议。

他说,除非有人正式向中委会提出展延马华党选课题,那中委会才会讨论。

全力配合州政府发展槟港口

槟州港务局新任主席拿督斯里蔡细历强调,他会以槟州及全国人民利益为本,全力与槟州政府配合发展港口潜能,绝对不会以政治利益出发。

他说,他会以发展槟州港口为最终目标,愿意与州政府全力配合。

蔡细历也是马华总会长,他今日在记者会上,针对出任槟州港务局主席一事,这么说。

针对槟州政府献意私营化港口,他说,任何私营化计划必须进过经济策划局讨论。

他说,若这项计划是能惠及全民及槟州人民,相信中央政府会接纳有关建议。

国语优等是基本条件

针对若独中生所考取的大马教育文凭国语没有优等,是否可以申请师训后再补考,蔡细历说,这是技术问题,必须与教育部做进一步探讨。

询及是否有可能让独中生无需以国语优等成绩申请加入师训,他说,国语优等是作为公务员的基本条件,任何有意成为教师的毕业生,都必须符合条件。

他解释,每个国家都有本身的条件,如在欧美国家学生的英文必须及格,所以在我国若要申请为公务员必须确保国语优等。针对很多独中生没有报考大马教育文凭,他说,"很多独中生都有报考大马教育文凭。如果是没有报考国语,那将无法申请为公务员。"
MB2 Selangor Dari UMNO Kerap Dipalit Skandal??
Posted: 06 Dec 2010 11:19 AM PST
Sikit pun saya tidak terkejut di atas pendakwaan Khir Toyo.
Semenjak Merdeka, negeri Selangor hanya mempunyai MB dari UMNO sahaja (sehinggalah tahun 2008). Tiada parti lain yang dapat menghantar wakil mereka ke kerusi MB melainkan UMNO.
Sejarah menunjukkan kepada kita, MB2 Selangor dari UMNO ini amat mudah dijangkiti skandal dan rasuah. Sehingga ada seorang MB tu telah terpecat dan terpenjara gara-gara korupsi yang beliau lakukan. Mana ada negeri dalam Malaysia, MB mereka pernah dipenjarakan angkara rasuah dan skandal. Hanya negeri Selangor sahaja yang menikmati seorang MB mereka tersabit kesalahan rasuah dan dipenjarakan.
Mari kita senaraikan MB2 tersebut. Namun, saya tak nak bagitau apa skandal yang pernah terpalit kepada mereka. Tapi, para pembaca sendiri sudah tahu:
1.0 Harun Idris
2.0 Muhammad bin Muhammad Taib
3.0 Abu Hassan Haji Omar
4.0 Mohamed Khir Toyo
Ertinya, rakyat Selangor telah membuat keputusan bijak mengambil MB dari parti lain dari UMNO. Sekiranya tidak, sampai bilalah rakyat Selangor akan terpaksa mengharungi kesah sedih MB mereka terpalit rasuah dan skandal.
Tahniah rakyat Selangor.
Tulang Besi
ps skandal Dato Harun Idris boleh dibaca di bawah ini:
Krisis Harun Idris berkesudahan pemecatan beliau pada awal 1976. Dia hilang jawatan parti dan kerajaan. Antara tuduhan adalah memiliki harta bernilai RM60 juta yang juga dikaitkan dengan pembabitan dalam mengagih kensesi balak di Bangi.

Pada November 24 1975, Harun disabitkan dengan salah guna wang hampir RM8 juta Bank Rakyat kerana membiyai perlawatan tinju Heavyweight Muhamad Ali dan Jeo Bugner. Dia juga menghadapi tuduhan rasuah RM250 ribu dari Hong Kong & Shanghai Bank Corporation sehingga membawa hukuman penjara.
Khir Toyo lepaskan jawatan Ketua Pembangkang, mahu kekal Adun
December 06, 2010KUALA LUMPUR, 6 Dis – Datuk Ser Dr Mohd Khir Toyo yang hari ini didakwa berhubung pemilikan dua lot tanah dan sebuah banglo di Seksyen 7, Shah Alam memutuskan untuk melepaskan jawatan Ketua Pembangkang Selangor berkuat kuasa serta-merta.

"Saya akan melepaskan jawatan Ketua Pembangkang Selangor berkuat kuasa serta-merta," kata beliau dalam tulisan blognya petang ini.

Berkenaan jawatan dalam parti, kata Dr Khir (gambar), beliau menyerahkan kepada pucuk pimpinan parti.

"Jika ia menjadi masalah besar kepada parti, saya rela mengundur diri. Namun sebagai wakil rakyat, saya akan terus berkhidmat walau atas platform mana pun sehingga mahkamah membuat keputusan."

Beliau juga merupakan Ketua Umno Sungai Besar.

Pagi tadi, Dr Khir, 45, mengaku tidak bersalah dan minta dibicarakan selepas pertuduhan dibacakan terhadapnya di hadapan Hakim Azhaniz Teh Azman Teh.

Beliau didakwa telah mendapatkan untuk dirinya dan isteri Datin Seri Zahrah Kechik, 45, suatu barang berharga dengan suatu balasan yang beliau ketahui tidak mencukupi iaitu dua lot tanah dan sebuah rumah yang terletak di alamat no. 8 & 10, Jalan Suasa 7/1 L, Shah Alam, daripada Ditamas Sdn Bhd melalui pengarah Ditamas, Shamsuddin Hayroni, dengan harga RM3.5 juta, sedangkan hartanah itu telah dibeli oleh Ditamas pada 23 Disember 2004 dengan harga RM6.5 juta.

Dr Khir didakwa melakukan kesalahan itu di kediaman rasmi Menteri Besar Selangor di Jalan Permata 7/1, Seksyen 7, Shah Alam, pada 29 Mei 2007.

Ahli Dewan Undangan Negeri (Adun) Sungai Panjang merangkap Ketua Pembangkang DUN Selangor itu didakwa mengikut Seksyen 165 Kanun Keseksaan yang memperuntukkan hukuman penjara sehingga dua tahun atau dengan denda atau kedua-duanya sekali, jika sabit kesalahan.

Beliau merupakan Menteri Besar Selangor ke-13, dan memegang jawatan itu dari

Ogos 2000 hingga Februari 2008 dan dilantik sebagai Ketua Pembangkang Dewan Undangan Negeri Selangor.

Dr Khir berkata, beliau mengucapkan terima kasih kepada pihak pendakwa raya yang menghadapkannya ke mahkamah kerana ini memberi peluang kepadanya mmenjelaskan isu ini dalam mahkamah dan membersihkan dirinya.

"Ini juga bermakna rumah saya bukanlah berharga RM24 juta seperti yang dituduh oleh pembangkang.

"Saya membeli rumah saya dengan harga pasaran semasa yang dinilai oleh beberapa penilai hartanah dan melalui pinjaman bank, justeru saya tidak takut untuk ke Mahkamah menjelaskannya," kata beliau.

Kata Dr Khir, apa yang beliau harapkan ialah perbicaraan dilakukan secepat mungkin, bukannya ditangguh-tangguhkan bagi menghalang daripada bergiat dalam politik.
Najib will fix the fixers if that what it to win the coming election
Posted: 06 Dec 2010 05:44 AM PST
Let's start with the facts. Rosmah is a known fixer. She has been around for two decades now, fixing deals for the rich and the famous. Most of her clients are reputed corporate houses. It now transpires she has politician clients as well. Does she have clients in media? I have no clue. What we do know, however, is that everyone aware of how PUTRA JAYA politics works (including me) knew who ROSMA was, and what she was up to
READMORE
We all knew where her expertise lay. Yet none of us exposed her. What's worse, many among us looked upon her with admiration as someone who could get anything done in the Government.
Why is that? I don't know Rosma. Yet why did I not write about her? The reason's simple. Much of what we heard about Rosma came to us through the political grapevine, the buzzing gossip network that keeps us all in the know of what's happening. now and if you trawl the net, you will find that the altunya and Radia's involvement in it is not a new discovery. It's been around for a while. But till RPK, the matter remained in the realm of private speculation, not public discourse.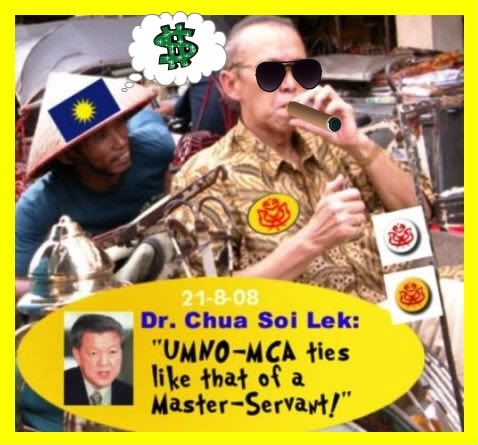 Does this mean print journalism has more credibility than TV or the net? Does this suggest that it's only after the printed word takes over that speculation ends and people start taking an issue seriously? In recent months I have seen many stories hit the headlines on TV and disappear. The impact is far less when print ignores them. On the other hand, social networking sites like twitter add a sense of urgency that makes it almost impossible to ignore a story that's desperately seeking to break. In short, you need all media to work in perfect tandem to reach a story where it needs to go. There's no better example than Wikileaks. Julian Assange, whatever his critics may do to assassinate his reputation, will emerge as the Man of the Year 2010.
That's where RAISE YATIN's wrong. Very wrong. There's a stage where the laws of privacy, however sacrosanct, need to take a backseat to public interest. RAISE, in trying to stop more TRASH coming out, is only making the public even more curious about what they may contain and whether they could further compromise the MAHATHIR'S image. So whoever has advised him to go to the Supreme Court has done him a serious disservice. If the court stops further publication of the LINGAMGATE, it will do his image far more harm than if they were revealed. Insinuation causes far more lasting damage than actual revelation because that's when your business rivals get a free hand to float any rumours they want. And, as we all know, rumours cause greater damage than facts.
Having said that, I know where Mahathir is coming from. We, in MALAYSIA, have created a system so disgustingly corrupt that it's impossible for anyone to survive in any business without having to necessarily resort to fixers and middlemen. That's why people like ROSMA flourish. Not only because there are corrupt business houses eager to grab special favours from politicians and bureaucrats forever ready to offer them but also because there are also honest business houses who have no idea on how to navigate a system as venal as ours. They need an astute guide through the stormy waters. They need people who can advise them on how to deal with each rascal who tries to extort them at every stage. The system breeds its own who, in turn, approach and compromise people, even good people. Those chucking stones today at Vir and Barkha may well find that the friendly floozy they bumped into at some innocuous party last weekend, who later called back to ask for a few dumb favours was actually a honey trap.
What a disgrace, more so when Anwar is the parliamentary opposition leader. It is best for Anwar to take his impending suspension to the court of public opinion.'
So it may be a good idea if instead of throwing stones from a glass house, we all got together to clean up the house. This must begin with dismantling the corrupt system and exemplarily punishing the guilty, not just booting them out. You and I must also stop subscribing to the belief that corruption in MALAYSIA is a given and can't be fought. In Japan, prime ministers have gone to jail. In China, top Government officers have been executed. So instead of cynically talking about moral codes for lobbyists, let's repair and restore our institutions in a manner such that we can combat corruption. But first let's start by believing it's possible.
We all thought P.K.R was beyond redemption. But saudara Anwar did the impossible with just an extra million extra votes. That's all it takes to upset the status quo, bring in change. A few tough steps and we can scare the pants off the corrupt. The question is: Will we fix the fixers or will we continue to wallow in self pity?
They're sneaky. They lie. They're evil. They think everyone else is an animal and therefore without souls. They're the most despicable people on the planet to say the least. These evil doers are behind Hollywood, the porn industry, race mixing,the homosexual agenda …. you name it … and they're the ones orchestrating it.
Before this only 2or 3 countries spoke up. . Now 145. Thousand thanks to the Parliamentarians for the deep concern and firm stand.
This posting includes an audio/video/photo media file: Download Now
Donald Duck the Debt - Malaysian National Debt
Posted: 06 Dec 2010 06:04 AM PST



Click to Expand
  
The amusing argument in Parliament from the Deputy Finance Minister, Donald
Duck
Lim who had given inconsistent figures when replying to questions from Fong Kui Lun, the MP for Bukit Bintang over the National Debt.
The national debt, also known as federal government debt or central government debt is  the sum total of debt owed by the government that includes domestic or foreign borrowing either in the local denominated or foreign denominated currency in totality.
The government borrows through the issuing of securities and bonds or known as (MGS) Malaysian Government Securities or Malaysian Government Bonds or Malaysia Treasury Bills either in local Ringgit or in foreign currency.
The Bank Negara report released on 30th November 2010 as in pic above shows a central government debt of RM 397,846 Billion as at the Third Quarter of 2010. The GDP as at the third quarter is a t RM 560,988 billion. If we were to equate the debt as per third quarter GDP it will work out to approximately 71% of debt to the GDP. 
The nation's Gross Domestic Product (GDP) at current prices is at  RM 679,687 Billion for year 2009 and projected at approximately RM 725,000 billion for year 2010. The debt is estimated to be over RM 420,000 billion by end of 2010 equating to about 58% or more of debt over GDP for year 2010.
For purpose of general comparison for year 2009 estimates the country of Ireland has a debt of 57.7 % of GDP, Spain has a debt of 53.2 % of GDP, Portugal at 76.9 % of GDP, Greece was at 126.8 % of GDP, Italy at 115.2 % of GDP and Iceland was at 107.6 %.
Malaysia has been consistently generating a fiscal deficit and the deficit for year 2009 is at 7.4 %  and at 5.6 % of GDP for this year of 2010. The primary reason for this huge fiscal deficit is that spending has exceeded revenue. Although federal government revenues have increased since 1957 by approximately 3 per cent per annum, this spectacular rise in revenue has been exceeded by an even more spectacular rise in expenditure, which reached a colossal RM220 billion in 2009.
 Report from Malaysia Chronicle
 HERE.
Khir: It was on a willing buyer, willing seller basis
Posted: 06 Dec 2010 03:54 AM PST
Former Selangor Menteri Besar Dr Mohd Khir Toyo said that his corruption trial involving his lavish mansion was an opportunity for him to clear his name. "The property was bought on the basis of a willing buyer and willing seller. The first owner bought the property for RM6.4 million, but he agreed to sell it to me for RM3.5 million. "All of it was done in an above board way, according to procedure and approved by the bank," he told reporters after posting bail at the Shah Alam court complex today. Full story here: www.malaysiakini.com

Time:

03:11

More in

News & Politics
Sex education will be taught separately
Posted: 06 Dec 2010 03:46 AM PST
Sex education or reproductive health and social education (Peers) will be taught as a separate subject next year. Deputy Education Minister Mohd Puad Zarkashi said it would be taught 40 minutes, twice monthly in secondary schools, and 30 minutes weekly in primary schools. "Peers had been implemented since 1989 in secondary schools and since 1994 in primary schools under physical education. "This is done under transformation of the standard curriculum for primary schools," he told a press conference in parliament lobby today.

Time:

03:06

More in

News & Politics
DAP: 'Haram' income should go into separate account
Posted: 06 Dec 2010 03:36 AM PST
Chong Chieng jen (DAP-Bandar Kuching) reveals the government's substantial income from gambling taxes and suggests that since the income is from 'haram' sources it should go into a separate account for the non-Muslim community

Time:

06:08

More in

News & Politics
'Desperation, thy name is Najib'
Posted: 06 Dec 2010 03:20 AM PST
BN chief Najib Abdul Razak's attacks on Anwar Ibrahim and Pakatan Rakyat yesterday smack of 'a desperate bid to restore his image' among voters. Responding to the scathing remarks made during the BN convention, Anwar also said such conduct is unbecoming of Najib, who is the prime minister. "I think Najib is desperate. These are signs of an impending general election (and he feels the need to get) voters' support," Anwar said this morning after his sodomy trial was adjourned.

Time:

09:01

More in

News & Politics
Posted: 06 Dec 2010 03:46 AM PST
Posted: 06 Dec 2010 01:43 AM PST
From The Malaysian Insider,
Najib warns of four BN diseases
, stating that these would fuel hatred and anger against the government if ignored.

One was 'amnesia'.

So Muhyiddin warned against amnesia,

and Hishamuddin reminded us against amnesia,

ditto with Chua Soi Lek - he warned against amnesia,

Me too me too, Koh Tsu Koon kong amnesia boe hoe ay,

Dei tambi, I am still president until midnight 05 December 2010, so Samy Vellu also warned against amnesia, …….. and so the boss' warning was aped faithfully down the ranks.

Flash back - on 10 November 2007
Peaceful Bersih crowd at Masjid Jamek was tear-gas-ed
.

Following that, the 08 March 2008 tsunami occurred.

Nearly 3 years later - on 05 December 2010, a peaceful Pakatan Rakyat rally at the Masjid Negara was tear-gas-ed.

Ooops, amnesia?

What next .... ok, use the 2007's example as a guide.
Posted: 06 Dec 2010 04:46 AM PST
Unity Dance
Dancing should be viewed as an art which can unite and promote unity and teamwork among people, said the first lady Datin Seri Rosmah Mansor.
According to her, dances were often performed in groups and this required coordination between team members.
"Dancing also keeps people fit as it is a form of exercise that involves the movement of limbs," said Rosmah in her speech at the opening of Tarian Cuti-Cuti 1Malaysia Tourism Carnival at Dataran Merdeka yesterday.
Rosmah added that dancing was also an important product of tourism as it helped to promote Malaysia's diverse tradition and culture.
The Tarian Cuti-Cuti 1Malaysia Tourism Carnival showcased dances, accompanied by the Malaysia Truly Asia tune, from six ethnic groups -- Malay, Chinese, Indian, Kadazan, Iban and Orang Asli, who performed the Sewang dance.
Organised by the Tourism Ministry, the Tarian Cuti-Cuti 1Malaysia Tourism Carnival also succeeded in entering the Malaysia Book of Records for the second consecutive year.
The event successfully gathered 15,333 participants to perform in different dances. Last year, the carnival managed to attract 12,000 participants.
Tourism Minister Datuk Seri Dr Ng Yen Yen was present at the event.
Rosmah: Dance to the tune of unity as reported by: http://www.nst.com.my/nst/articles/08dace/Article/#ixzz17JyA0u00
Between goodwill and good intentions
Posted: 06 Dec 2010 12:22 AM PST
I am willing to give the AG's chambers and MACC a bit goodwill today, they got Khir Toyo charged before  a magistrate for some land deal fraud.
I hope that this is not a name-clearing exercise as may have been suggested by some of my friends, millions of Malaysians want to see change, millions of Malaysians want to give BN a second chance because, lets face it, we know they can work together relatively well
millions of Malaysians want BN to be rid of corrupt leaders and this action against Khir Toyo can be the first among many,
I am quite sure that Malaysians will not shed any tears if we charge anyone, top leaders, divisional leaders or grassroot leaders with corruption because corruption is everyone's problem
Gani Patail's name is mentioned with disdain as guarantee for failure so perhaps it is time the PM thinks about a new AG, I don't think the legal system can be respected if the chief prosecutor is known for bungling cases
Kill the monkey to warn other monkeys and chickens
Posted: 05 Dec 2010 11:45 PM PST
MACC has brought a corruption charge against an exMB. This MB stays in a house which is as big as a palace and is rumoured to be worth tens of millions.
I do not wish to go into the case since this is subjudice as the case will be tried in open court.
This is the second big one after a Tun was charged.
But what is important is not just to bring them to court. What is important is that MACC must be able to get  conviction in both these cases, and in cases that are to come.
It is important to nail big fishes so that the ikan billis can be warned. There is a Chinese saying that in order to warn the monkey we must kill the chicken. But the reverse is also true. We must kill the monkey in order to warn the chickens as well as other monkeys..
For the sake of future generations, I really hope that this case can bring a conviction and the palace-like house be confiscated if convicted.
Conviction is important because MACC's credibility is at stake. If none of these cases can result in conviction, and all these big fishes are released back into the ocean, then a strong message will be sent to the chickens as well as the monkeys that it would be OK to be corrupted.
Let us just wait and see!!