---
Economic imperialism à la Singapore
Posted: 31 Oct 2010 07:00 AM PDT
By Maxwell Coopers
COMMENT
A "battle royal" appears to be brewing between Singapore and Australia. And as always in the sometimes testy relationship with Down Under, most of the angst usually revolves around issues of sovereignty amidst a subtext of supposed "economic imperialism".
The latest shot across the bow is a proposed Singapore plan to buy over Australia's bourse at a staggering S$11billion (RM26.4 billion).

According to pundits, Singapore is hoping that the merger of both the Singapore and Australian bourses will boost the former's market capitalisation, which took a beating in the global financial crisis of 2008.

The Singapore Exchange (SGX) currently has a market capitalisation of about A$8 billion while the Australian Security Exchange (ASX) has about A$6 billion.

Yet another benefit is the addition of some huge blue-chip companies like BHP Biliton and mining giant Rio Tinto.

But such allure only hides a looming battle: the deal is expected to meet fierce opposition from Australian legislators who consider ASX as an icon that must not be sold to an overseas interest.

This brings back the memory of the much-maligned and bigger A$14 billion bid by Singapore Telecom for Australian telecommunications company, Optus, in 2001, and the grave security implications the takeover triggered.

Optus is also cherished as an Australian icon.

And like Optus, an important strategic asset (ASX) is being targeted in the eventual hope that it will be sold.

Singapore surely realises that any hostile takeover of a company, particularly if it is a strategic national asset, is not the same as seeking out an airport or seaport in any Third World underdeveloped state.

How intense is the opposition to Singapore's bid for ASX?

"Nobody here liked it when they bought Optus," a publisher in Melbourne told FMT.

"There was no transparency and considering that SGX belongs to Temasek Holdings (Singapore's state-owned investment company), we are deeply apprehensive of them (Temasek). Temasek never explained why Charles 'Chip' Goodyear left so abruptly after he was groomed for high office," he said.

Goodyear was the former CEO of Rio Tinto who was headhunted to lead Temasek. The fact that he was a foreigner did not concern Singapore despite the authorities making it clear that Temasek will always be headed by a Singaporean.

One more precious asset

The publisher's sentiment reflects the depth of resentment against the proposed SGX-ASX deal. But the most strident criticism is expected to come from Australia's legislators who have vowed to block the deal.

Even Japan's Tokyo Stock Exchange (TSE) was highly critical of the deal, with its president making no bones of what he felt.

"As the biggest stakeholder in SGX, we are not happy that the move could cause a big dilution to our holdings," said Atsushi Sato, TSE president.

Yet there is no dismissing the fact that the proposed merger is borne out of commercial profitability and a keen sense of pragmatism.

According to Singapore, if and when Australia's Parliament does indeed approve the deal – which in any case looks increasingly dicey – the merger of the two bourses will propel SGX into the big league: the combined exchange make it the seventh largest in the world.

Perhaps even leading Malaysian companies will be drawn to list on the SGX.

If and when the ASX deal comes through, Temasek will have one more precious asset to hold onto dearly.

Maxwell Coopers in a freelance writer based in Singapore.



Harga Kereta Malaysia Sebab Utama Hutang Rakyat Malaysia Tinggi
Posted: 31 Oct 2010 11:55 AM PDT
NOTA EDITOR: Mana tak nya. KEreta Proton tu sepatutnya bayar RM150 sebulan sahaja. Ni kena bayar sampai RM500 sebulan. Mana tak tinggi hutang seisi rumah rakyat Malaysia. Tu tak masuk kos maintenance dan "repair" dan juga harga minyak yang semakin tinggi.
'Expensive local cars causing more household debt'
Harakahdaily

KUALA LUMPUR, Oct 29: The government has been urged to review the current automotive industry policy as it has burdened local consumers with high bank loans.

"We need to solve this issue so that the country will not be burdened with loans," said Shah Alam member of parliament Khalid Samad (pic) at the parliament lobby yesterday.

Khalid said the current policy, meant to protect national car Proton, had forced car buyers to pay more for the locally-manufactured car than other countries whose prices are based on the market.

Saying the 25-year old national automotive policy was the cause of the high price, Khalid said the policy, introduced by former prime minister Dr Mahathir Mohamad, only benefited Proton.

The result, according to Khalid, was a chain impact of additional debt per household.

"Household debt for cars is due to our high car price, among the highest in Asia," he explained.

Khalid cited a recent CIMB Investment Bank report which said 27 per cent of household debt was from car loans. The figure accounts for 76.6 per cent of the country's Gross Domestic Product (GDP).

As such, Khalid said the automotive policy did not help Malaysians, adding that the problem of household debt was also not addressed by prime minister Najib Razak in the 2011 budget.
Pendaftaran Pengundi Baru: Syabas PAS/PR PJ Utara
Posted: 31 Oct 2010 11:50 AM PDT
Tulang Besi mengucapkan seribu kali syabas dan tahniah kepada Pemuda PAS PJ Utara kerana menganjurkan kaunter pendaftaran pengundi baru pada 20/10/2010 di Subang Parade. Dilaporkan tidak kurang dari 200 pengundi baru telah berjaya didaftarkan.
Kepada PAS-PAS Kawasan yang lain, PKR Cabang2 seluruh MAlaysia dan juga DAP diharap meniru dan menyemarakkan lagi contoh yang ditunjukkan oleh PAS PJ Utara ini.
Jangan hanya syok sendiri, bercakap berdegar-degar dan apabila kalah pilihanraya baru nak tergadah. Waktu ada masa terluang macam sekarang, tidak mahu mendaftar pemilih, bila pilihanraya baru nak tergadah. Bila kalah, mulut masing-masing ternganga luas.
Ingatlah pesanan orang tua-tua:
Sediakan payung sebelum hujan
. Setakat hidup saya selama ini, semua pepatah orang2 tua yang diajar pada saya ini benar belaka.
Jangan setakat kuat berborak dan bercakap semata-mata. Kalau nak menang, WAJIB BUAT KERJA. Mendaftar pemilih WAJIB bagi semua PAS KAwasan, Cabang PKR dan Bahagian DAP.
Masa sekarang untuk bekerja, bukan untuk melobi, tikam belakang ataupun berborak.
Kalau tidak lupakan sahaja hasrat untuk ke Putrajaya.
TUlang Besi
De Facto; De Factee? De Fuckto; De Fucktee?
Posted: 31 Oct 2010 10:07 AM PDT
What is a de facto leader in a democracy? Wikipedia says:
De facto is a Latin expression that means "by [the] fact". In law, it means "in practice but not necessarily ordained by law" or "in practice or actuality, but without being officially established".
 
So we are told that Anwar Ibrahim is the de facto leader of PKR. That means he was not voted in as the leader but is actually the leader of PKR. What does that make democracy? It makes the democracy that PKR sings about, de fuckto! The PKR President is Wan Azizah and she sleeps with the de fuckto PKR leader, Anwar for obvious reasons. So is she the de fucktee President? 
What is the point of having a national internal polls when ultimately even the President answers to a de facto shadow?
Anyway, PKR "de factee" Ezam Nor finally makes some sense below. Be sure you watch the Popteevee "Effing Show" segment too.
PKR ruckus: 'Anwar must take full blame'
SAT, 30 OCT 2010 11:07
By Hawkeye

GUA MUSANG: Opposition Leader Anwar Ibrahim is squarely to be blamed for the present ruckus in PKR because he does not want to assume the party's president post.

His former confidant, Senator Ezam Mohd Nor, said Anwar's indecisiveness about formally taking over the party's reins has sparked a jostling for top posts within PKR.

"Yes! if you ask me, I think Anwar has to take the blame. He has to be accountable for the current infighting in PKR. I doubt the party can close ranks as there are simply too many personalities with a different agenda and diverse political ideologies," Ezam said on the sidelines of the Galas state by-election campaign.

The former PKR Youth head claimed that Anwar's sole ambition was to become prime minister so much so that the latter has become blinded to the spat among the various leaders as they jockeyed for positions in PKR's national internal polls.

Anwar only sees PKR as a short-term strategy as his ultimate goal is to become prime minister, Ezam said, adding that the former deputy prime minister could join DAP or PAS just to realise his aim.

He has set a bad precedent such as when he went around claiming that by Sept 16, 2008, the Barisan Nasional-led federal government would be toppled and Pakatan Rakyat would be able to take over, Ezam said.

This has caused PKR leaders, including newcomers such as Pakatan coordinator Zaid Ibrahim, to fall victim to excessive jostling in the quest for top posts, as the other leaders believe that PKR can take over Putrajaya now, Ezam said.

"Anwar should put a stop to it by claiming the president's post to indicate that he is sincere in leading the party and to stop showing favoritism to vice-president Azmin Ali.

"Azmin is an ambitious politician so he does not care who he steps on, including his fellow PKR comrades. I saw this coming just weeks after Anwar was released from jail (after his Sodomy I trial)."

Ezam claimed he tried to warn other leaders but his pleas fell on deaf ears.

"I quit out of frustration as I saw PKR was losing its original ideology. It was only interested in short-term gains at the expense of its future."

Today, many leaders in the party are only hankering after positions while the grassroots members are a restless lot as Anwar has apparently poisoned their minds with a lust for immediate power at the expense of good governance, Ezam said.
Posted: 31 Oct 2010 08:32 AM PDT
Zaid Ibrahim is trapped in an existential dilemma. Politicians live for power; why would they invite a premature death?
Posted: 31 Oct 2010 07:54 AM PDT
where is

Zaid Ibrahim?
How long does it take to win an ideological war? A confrontation between the armies of ruling elites is conventional and therefore comprehensible: it lasts as long as the powder is dry and the will of the subaltern to fight for the interests of his general can be sustained.A war of ideas is circumscribed by different ponderables and imponderables: conflicting definitions of justice; a vision often compromised by power pitched against a dream stretched into fantasy by a surreal sense of self. The ideological Armageddon starts in the mind, so it is difficult to know when it began. But since it descends to the street we generally know when it ends.Power is the glue of politics. That is why a government is expected to be in array and opposition generally in disarray. Ideology is a fickle custodian of unity in an age of convenience. Its absence has eliminated the difference between single-party rule and coalition government. Both are held together by individual or sectarian self-interest, which is why they last. Ideology is a differentiator; it makes a partnership untenable even if the partners consider it sustainable. Sentiment is irrelevant to any political marriage. This is true of all democracies where coalitions become necessary.
Self-preservation is the default mode of the self-destructive.
Zaid Ibrahim
is trapped in an existential dilemma. He cannot blame himself for the wreck he has wrought. To do so would severely damage, if not abort, a political career born in genetic entitlement and wafted into that exhilarating but oxygen-thin ozone layer of celebrity. He cannot blame the third force clones either, the favoured recourse of imprudent, parties caughtin mousetrap, in a crisis, for he is a child of UMNO in more senses than one. He owes his job to the masters of the Capital, UMNO and more specifically ABDULLH. He tried blaming the opposition,He has, therefore, selected the only escape route he could think of:


PKR No.2 Contest throws up an acid test
by Terence Netto @www.malaysiakini.com
COMMENT A nice contrarian test of authenticity suggests itself after day one of the first weekend of the historic direct election of principal office-bearers of PKR.
Three more weekends of balloting follow in this first-ever enactment of the one-member-one-vote franchise in Malaysian politics. Truly, the very thought staggers the imagination. However, thus far the script for the prelude to the actual balloting has been unedifying. It has resembled the melodrama of soap operas than the mundane histrionics of political process.
That is why the disclosure at the end of day one that deputy presidential aspirant Zaid Ibrahim is in the lead is propitious grounds for the application of a test of sincerity that would redeem things somewhat: let's see if his faction sustains their critical scrutiny of the electoral process and queries its "irregularities" even as he leads.
On the other side, let's see if rival candidate for the No 2 post, Azmin Ali, in trailing in the tally of votes,
keeps his cool about the electoral process, as he has thus far, and disdains to accuse the other side of resorting to underhand tactics even as he lags.

An unedifying prelude
Why the contrarian test to establish sincerity and authenticity? This is because the prelude to the actual balloting has been marked by the tendency of life to imitate art, something that's bad for politics. It leads to exhaustion, suggests that political life is not serious, and that the PKR arena is marred by hamsters and clowns.
An unedifying prelude, if the two prime deputy presidential contestants measure up to this contrarian test, would be followed by a redemptive conclusion – just what proponents of the one-member-one-vote school argue is the elevating thing about the 'vox populi vox dei' theory of democratic governance.
Of course, the best test of the sequel to the deputy presidential contest would be the credible accommodation of the losing side by the winning one. That would be a test of the imagination of the most creative sort, possible when art imitates life.related article
(Gambar) Ceramah Pakatan Rakyat Terkini dari Batu Sapi
Posted: 31 Oct 2010 07:46 AM PDT
Gambar Ceramah Pakatan Rakyat terkini dari Batu Sapi...

[ADS] Terima Email Dan Dapatkan $$$ Setiap Kali Membacanya !!!
[ADS] Malaysia Online Contest, Promotion & Earning Blog!!!




Gambar dipetik dari

Selayang97
http://twitpic.com/photos/Selayang97

Nik Nazmi
http://plixi.com/3105034

Elizabeth Wong
http://twitpic.com/photos/elizabethwong


Cinta terlarang ~ Perkahwinan Campur @ Antara Agama. Emel pembaca.
Posted: 31 Oct 2010 07:02 AM PDT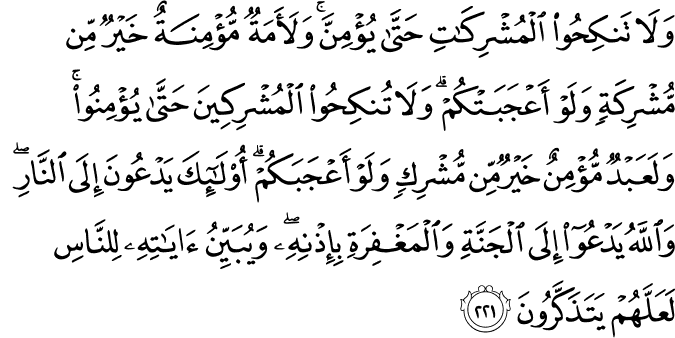 Transliteration
Wala tankihoo almushrikatihatta yu/minna walaamatun mu/minatun khayrun minmushrikatin walaw aAAjabatkum wala tunkihooalmushrikeena hatta yu/minoo walaAAabdun mu/minunkhayrun min mushrikin walaw aAAjabakum ola-ika yadAAoonaila annari wallahu yadAAooila aljannati walmaghfirati bi-ithnihiwayubayyinu ayatihi linnasilaAAallahum yatathakkaroon
Sahih International
And do not marry polytheistic women until they believe. And a believing slave woman is better than a polytheist, even though she might please you. And do not marry polytheistic men [to your women] until they believe. And a believing slave is better than a polytheist, even though he might please you. Those invite [you] to the Fire, but Allah invites to Paradise and to forgiveness, by His permission. And He makes clear His verses to the people that perhaps they may remember.
Muhsin Khan
And do not marry Al-Mushrikat (idolatresses, etc.) till they believe (worship Allah Alone). And indeed a slave woman who believes is better than a (free) Mushrikah (idolatress, etc.), even though she pleases you. And give not (your daughters) in marriage to Al-Mushrikun till they believe (in Allah Alone) and verily, a believing slave is better than a (free) Mushrik (idolater, etc.), even though he pleases you. Those (Al-Mushrikun) invite you to the Fire, but Allah invites (you) to Paradise and Forgiveness by His Leave, and makes His Ayat (proofs, evidences, verses, lessons, signs, revelations, etc.) clear to mankind that they may remember.
Malay
Dan janganlah kamu berkahwin dengan perempuan-perempuan kafir musyrik sebelum mereka beriman (memeluk ugama Islam); dan sesungguhnya seorang hamba perempuan yang beriman itu lebih baik daripada perempuan kafir musyrik sekalipun keadaannya menarik hati kamu. Dan

janganlah kamu (kahwinkan perempuan-perempuan Islam) dengan lelaki-lelaki kafir musyrik sebelum mereka beriman (memeluk ugama Islam)

dan sesungguhnya seorang hamba lelaki yang beriman lebih baik daripada seorang lelaki musyrik, sekalipun keadaannya menarik hati kamu. (

Yang demikian ialah kerana orang-orang kafir itu

mengajak ke neraka

sedang

Allah mengajak ke Syurga dan memberi keampunan dengan izinNya. Dan Allah menjelaskan ayat-ayatNya (keterangan-keterangan hukumNya) kepada umat manusia, supaya mereka dapat mengambil pelajaran (daripadanya).
Saya menerima emel dari seorang wanita muda Muslim yang bertanya kenapa Islam melarang perkahwinan campur di antara seseorang seperti ia dengan lelaki bukan Muslim?
Ia turut menyoal kenapa negara ini melarang perkahwinan sedemikian?
Berikut adalah isi kandungan emel tersebut tanpa mendedahkan identiti dirinya:
ustaz masalah saya ini berkaitan dengan agama...
agama yang jadi penghalang antara aq dan dia...
kami bercinta sudah dua tahun dan terlalu banyak halangan 
sehingga berkali2 aq meminta putus dgn dia...tapi dia seorang yang memahami saya sehingga dia sanggup dgn sifat aq yang hot temper...
tetapi halangan demi halangan kami tempuhi bersama untuk tetap bersama....
orang tua saya uda mengetahui hubungan kami kecuali parents dia...
dorang beragama non muslim...dan orang tua dia mempunyai pegangan agama yang begitu kuat...
uda dua tahun kami bercinta dan saya mahu hubungan kami nie di ketahui oleh orang tua dia dan direstui...
niat kami ikhlas untuk saling mencintai sehingga sanggup suruh si dia bgtau dengan parentsnya...
tapi apa kan daya semua yang kami jangkakan akhirnya 
benar-benar berlaku....
siang malam kami menangis akan hal nie..tp tangisan itu 
takkan memberi faedah kepada kami...tak da yang selesai...
adakah salah kami berkasih dan berhubungan...?
adakah salah kami meminta restui mereka...?
adakah kami salah kerna berlainan agama?
bukan kah kita di dalam satu bumi satu malaysia dan 
juga maha pencipta juga adalah sama...?
sdgkan darah kita pun tetap sama...yang berbeza cuma cara hendak melaksanakan tanggungjawab dan mendapat keredhaan dari 
yang maha kuasa....
kami pernah berancang hendak berkahwin tapi bolehkah ustaz di 
dalam undang2 malaysia...
masing2 memegang agama tanpa mengubah apa2...?
saya tahu negara malaysia merupakan negara islam....tapi ustaz ada banyak halangan yang akan ditempuhi oleh kami....
kami saling mencintai tapi dia pun mencintai keluarganya...
dia buntu saya pun jadi buntu...
sekarang dalam dunia yang maju ini terdapat banyak kes maksiat yang semakin berleluasa...
mahukah pihak kuasa keadaan ini semakin parah macam ini....
bukan kah kahwin itu halal dipandang oleh masyarakat mahupun keluarga dan juga keredhaanya....?
tapi kenapa undang2 malaysia seperti memilih kasih...
jika kami berkahwin dan masih memegang agama masing2...bukan kah ini lebih senang....?
sudah lah mau masuk islam pun begitu sukar...
apply pun mau tukar nama semua mahu ditukar...
bukan ini tak adil bagi mereka...bukan kah kita harus memberikan jalan yang senang pada golongan macam 
ini..?
sedangkan nama orang islam pun ada juga menggunakan nama bukan 
muslim..kenapa nak tukar...
kami nak wat macam tu agar family dia x tahu...!
saya tahu hubungan yang tak direstui itu tidak bagus tp apakan daya agama yang harus ditukar...?
itu yang parents nya tak mahu...dia tak mahu anak dia memasuki 
islam...
bolehkah undang2 dalam perkahwinan ini di longgarkan...?
agar mendapat keredhaan darinya...
bolehkah ustaz undang2 malaysia membuat sedemikian rupa....
dia amat menyayangi keluarga dia tapi begitu juga saya...
saya faham family lagi kenal dia dan sayang dia sehingga kini...
tapi wlupun satu tahun berkawan dan dua tahun bercinta ini perkara betul2 menyakitkan kami...
sehingga seperti mahu bunuh diri...
kenapa keluarga mereka membuat sedemikian rupa bukankah elok mereka restui..
tapi saya faham kenapa mereka membuat sedemikian rupa kerana
mereka mendidik anak mereka sjk dari kecil tentang agama mereka....
dan kenapa undang2 malaysia amat melecehkan...
bukan kah kita akan mendidik mereka untuk memasuki islam ini dengan perlahan2...
bulikah dorang diberi masa untuk memahami islam tapi
nikah harus dijalankan dahulu
dan pasal agama hendaklah kita berikan 
mereka bimbingan dan tunjuk ajar
dengan perlahan2
...?
insayaallh pasti ada byk golongan luar sana mau bernikah dengan agama lain tapi pa kan daya...mereka tak 
diberi peluang...
saya mau hubungan kami direstui dan perkahwinan yang 
dilangsungkan dapat keredhaanya...
kami mau menjalani hubungan ini dengan penuh keredhaannya...
dorang juga sembahyang..kita pun sembahyang juga
sdgkan semua 
berada di bumi inikan adalah makhluk ciptaannya...
oleh itu, harapan saya ustaz
bolehkah undang2 malaysia di perlonggarkan untuk keselesaan bersama...
atau ustaz mempunyai pandangan yang lain...apa yang penting hubungan kami ini mgharapkan tak nak menyakiti mana2 pihak pun...
itu sahaja ustaz....berikan sedikit pendapat/cadangan dan komen atas hal sedemikian ini...
terima kasih...
~~~~~~~~~~~~~~~~~~~~~~~~~~~~~~~~~~~~~~~~~~~~~~~~~~~~~~~~~~~~~~~~~~~~~~~~~
Begitulah isi kandungan emel wanita muda Muslim ini. 
Almaklumlah orang tengah bercinta, makanya mesti rasa begitu tercabar menghadapi undang undang sedia ada baik dari segi hukum hakam perkahwinan mahupun undang undang sivil yang melarang perkahwinan campur sebegini?
Usia muda tuan tuan dan puan puan. Mereka sanggup lakukan apa sahaja asalkan dapat bersama seperti kisah Romeo dan Juliet, Uda dan Dara dan sebagainya yang pernah kita baca.
Namun ini bukan cerita fiksyen atau drama swasta.
Ini realiti semasa.
Perkara sebegini sering kita dengar dan mungkin ada yang telah berlaku pada diri para pembaca atau keluarga kita.
Semasa saya di Pulau Pinang, ada juga anak anak saudara sebelah bekas isteri yang menghadapi perkara yang sama dan ada yang akhirnya berkahwin dengan lelaki idaman mereka yang pada hakikatnya memeluk Islam tetapi sesudah mendapat beberapa anak, masih tidak nampak keislaman pada dirinya secara sempurna!
Lebih kepada bagaikan umang umang, kulit sahaja tampak berlabelkan Islam tetapi dari segi amalannya hampas belaka.
Namun dek kerana itu bukan dibawah bidang kuasa saya secara peribadi untuk menegur secara terus maka jatuh tanggung jawab tu kepada ayah dan ibu mertua individu itu sendiri untuk membimbing anak menantu terbabit!
Tetapi apakan daya ibu dan bapa mertua tersebut itu untuk menunjukkan jalan dan cara kepada sang menantu bilamana penghayatan Islam itu pada diri mereka sendiri hanya bagaikan melepas batuk ditangga?
Sebagai saudara jauh, kita tak berkuasa untuk mengarahkan itu ini pada keluarga tersebut. Tak ada hak menegur secara terus. Nanti alih alih, kita pula dipersalahkan seandainya berlaku sesuatu diluar jangkaan kita seperti perceraian dan sebagainya?
Beralih kembali kepada kes didepan mata.
Seorang wanita muda Muslim mahu berkahwin dengan jejaka idaman hatinya yang kaffir.
Cintanya begitu tebal terhadap lelaki kaffir itu namun dari segi asas kefahaman agama wanita ini jelas menunjukkan ia tidak begitu arif tentang hukum hakam agama Islam kita yang teramat suci dan ia belum mengerti akan natijah berbuat sedemikian?
Berkahwin dengan lelaki kaffir yang jelas tidak mahu menukar agama anutannya demi mahu bersama wanita muda Muslim ini?
Bagaimanakah boleh kita terangkan kepada pasangan muda Muslim/Kaffir ini yang sedang hangat bercinta akan kenapa Islam melarang perkahwinan sedemikian?
Boleh kah minda mereka yang masih muda dan belum matang ini faham akan larangan Allah Subhanahu Wa Ta'ala terhadap mana mana Muslim yang mahu berkahwin dengan pasangan nya yang masih kaffir?
Dari sudut manakah boleh kita terangkan pada pasangan muda ini bahawa natijahnya terlalu banyak dan sudah tentu merumitkan keadaan akan ketentuan akidah si wanita muda Muslim ini yang dari segi penulisannya telah menyamaratakan antara agama Islam kita nan Maha Suci ini dengan anutan pasangannya yang kaffir?
Nak kita belasah sahaja akan keadaan jahil wanita muda ini bahawa Islam itu teramat suci dan tidak boleh sama sekali dianggap sebagai sama dengan apa apa sahaja fahaman atau ajaran kepercayaan ciptaan manusia yang menidakkan Keesaan Allahu Rabbi, akan terkira zalim kah kita kerana tidak mengambil kira akan kelemahan ilmu agama yang ada padanya?
Dewasa ini semakin ramai manusia yang lahir sebagai seorang yang dikatakan Muslim tetapi belum tentu ianya membesar dengan didikan dan kefahaman Ad Deenul Islam yang sempurna?
Islam hanya pada nama dan pada sijil kelahiran masing masing. Ditambah pula ibubapa anak anak zaman sekarang ramai yang berkahwin kerna terpaksa angkara persetubuhan haram sebelum bernikah. 
Anak hasil dari perbuatan zina sebegitu sudah tentu terdedah pada stigma dan penghinaan mansyarakat dan ibubapanya sendiri kurang arif tentang hukum hakam agama, semberono membesarkan ia didalam suasana yang tidak menepati tuntutan syarak dan Syariah Islam itu sendiri.
Saya hanya mengambilkira akan kejadian pembuangan anak oleh muda mudi Melayu Muslim seMalaysia sejak kebelakangan ini sebagai contoh kesimpulan diatas.
Namun, cuba kita berfikir sejenak tentang keadaan semasa umat Islam di bumi Malaysia ini.
Berapa ramaikah diantara keluarga keluarga Melayu Muslim hari ini yang betul betul menjalani kehidupan menepati tuntutan agama Islam kita?
Ramai orang yang saya kenal secara peribadi mengambl mudah akan tuntutan agama kita. Kebanyakan ibubapa hari ini terutamanya mereka yang tinggal dikota dan berpendapatan agak tinggi tidak begitu menekankan pada anak anak mereka akan cara hidup sebagai Melayu Muslim yang beradat dan sopan.
Ada dikalangan anak anak Melayu yang saya lihat berbuat sesuka hati mereka hanyut dibawa arus kemodenan dan cara pergaulan yang boleh dikatakan lebih mirip kepada budaya orang orang Kaffir.
Ibubapa mereka hanya mampu mengeluh dan mengadu hal pada saya tetapi apakan daya dan kuasa yang ada pada saya untuk memerintahkan anak anak mereka untuk akur kepada ibubapa mereka sedangkan anak anak mereka tidak ambil peduli atau mahu mendengar kata orang tua mereka sendiri?
Maka terjadilah kes macam di atas ini dimana seorang anak muda wanita Muslim sudah menanamkan rasa cinta pada diri seorang jejaka bukan Islam dan sampai ketahap mahu membunuh diri mereka sekiranya cita cita mereka untuk hidup bersama dihalangi sesiapa?
Wallahu `alam samada perahu sudah dikayuh menuju tambatan?
Sebagai seorang blogger Muslim yang sudah tua dan berpengalaman, saya hanya mampu menasihati anak muda ini supaya sedar akan kemungkinan kemungkinan yang akan menimpa diri nya dan juga pasangan ia?
Bukan perkara mudah hendak menyekat gelora asmara muda mudi sekarang yang berpegang kepada peribahasa ' membujur lalu, melintang patah!'.
Saya tidak kenal secara peribadi akan pengirim emel ini hanya mampu menasihatinya disini secara umum. Mudah2an mereka yang bermasaalah serupa mahu mengambil perhatian dan nasihat saya ini tentang cara cara menyelesaikan kemelut jiwa muda ini.
Gadis ini bertanya akan kenapa pihak berkuasa agama Islam melarang pernikahan antara agama ia dengan pasangannya?
Sudah tentu pihak berkuasa Jabatan Agama Islam di Negeri Negeri didalam Malaysia melarang sebarang perkahwinan antara agama bagi mana mana pasangan yang mahu berkahwin sekiranya salah seorang dari mereka bukan Islam!
Sedangkan Allah Subhanahu Wa Ta'ala mengharamkan perkahwinan sebegitu, inikan pula kita manusia?
Selama kamu warga Malaysia dan bermastautin disini, makanya kamu tertakluk kepada Undang Undang Syariah Malaysia dan kamu dilarang berkahwin ikut suka kamu melanggar undang undang perkahwinan disini.
Garis Panduan Perkahwinan Antara Beragama Islam dan Bukan Islam Malaysia 
boleh kamu baca disini.
Ianya menuntut supaya mana mana pasangan yang bukan Islam supaya memeluk Agama Islam terlebih dahulu dan kemudian memohon izin bernikah dimana mana Jabatan Agama Islam negeri berkenaan.
Sebagai contoh sila baca syarat syarat yang dikenakan Jabatan Agama Islam Negeri Pulau Pinang disini.
Perkara kahwin ini bukan boleh dibuat main main.
Perkahwinan adalah satu ikatan kekeluargaan. Bukan hanya setakat pasangan itu sendiri.
Walaupun kamu berdua yatim piatu dan tidak ada saudara mara langsung dikedua belah pihak sekiranya kamu berdua berlainan agama, maka pasangan kamu yang bukan Islam wajib memeluk Agama Islam untuk menikahi kamu dan didaftarkan didalam senarai mereka yang telah berkahwin didalam daftar perkahwinan negeri masing masing.
Tidak ada cara keluar melainkan pasangan kamu yang bukan Islam memeluk Agama Islam dan memenuhi garispanduan yang diadakan oleh Pejabat / Jabatan Agama Islam negeri masing masing.
Islam mengharamkan perkahwinan campur diantara umatnya dengan kaum kaffirin.
Ini adalah peraturan nikah kahwin di Malaysia.
Kahwin diantara berlainan bangsa tu tak jadi hal. 
Akan tetapi kahwin diantara berlainan agama memang tak akan di beri izin di Malaysia.
Kelantan Govt owes RM1 Billion to Feds
Posted: 31 Oct 2010 05:33 AM PDT
This is an e-mail I received today....
Hute kerajaan negeri kpd kjaan persekutuan doh berjumlah RM993.75 juta. Doh sebillion pitih PAS berutang dengan BN. Tapi PAS dok gi mari jaja cerito BN tak bantu Kelantan. Baca laporan Ketua Audit Negara, nipu kuat PAS ni! Ciri-ciri Parti Islam ke lagu ni?
There is always two sides to any story
Sent from my BlackBerry® wireless device via Vodafone-Celcom Mobile.
Campaigning on the exclusiveness of Sabah is inappropriate: MCA chief
Posted: 31 Oct 2010 05:28 AM PDT
SANDAKAN: Campaigning on the exclusiveness of Sabah is inappropriate, said MCA party president Datuk Seri Chua Soi Lek.
He said that the campaigning method was wrong as Sabah had enjoyed the same amount of respect as any other state since the formation of Malaysia.
"To say that Sabahans have no access to education opportunities or positions in the Government is wrong.
"We have four ministers and five deputy ministers from Sabah in the Cabinet.
"The speaker and deputy speaker are also from Sabah. That shows the amount of respect the federal government has for Sabahans," said Chua after visiting the Tanah Merah market in the Batu Sapi constituency.
He was accompanied by MCA Youth chief Datuk Wee Ka Siong on the by-election campaign trail in support of Barisan Nasional candidate Datin Linda TsenThau Lin.
"To become a high-income nation by 2020, we need the cooperation of every state, including Sabah," said Chua, adding that the politics of integration, inclusiveness and development should take focus over promotion of hatred among Malaysians.
"We cannot regard votes as automatic. There is no more stronghold for Barisan, PKR and SAPP and the people are more sophisticated and demanding. So, political parties must know how to respond to this new scenario," he said.
Chua also lamented the arrogance shown by junior Umno leaders these days.
"They are not fit to be the public's representative under the 1Malaysiaconcept. What they said about not needing Chinese and Indian voters is uncalled for and unbecoming of a leader," he said adding that MCA gave the same weightage to everyone's support.
He added that the Tanah Merah market should be upgraded to reflect the people's improved standard of living.
THE STAR (Sunday October 31)
7 mati di Genting; titah Raja2 jadi berita
Posted: 31 Oct 2010 04:42 AM PDT
SALAM! Seminggu tak usik blog. Mana lagi tugas biasa di pejabat dan tugas di Kuala Terengganu dan lawatan singkat ke Galas. Balik dari sana terus masuk studio untuk program Soal Jawab dengan MB Negri Sembilan Datuk Seri Utama Mohamad Hassan dan Naib presiden Datuk Seri Ahmad Zahid Hamidi yang juga Menteri Pertahanan. Banyak yang berlaku sepanjang minggu ni. PM India pun melawat Malaysia sebagai lawatan balas selepas PM DS Najib Razak melawat India tahun lalu. Minggu ni juga kita tengok Kelantan jadi juara Malaysia Cup buat pertama kalinya mengalahkan Negri Sembilan 2-1. Dan bas yang membawa penumpang muda ahli Belia 4B terbabit dalam kemalangan yang meragut 7 nyawa. Pemandu bas itu tidak mempunyai lesen, menurut laporan yang heboh diperdebatkan. Akhir minggu, kita dapat satu berita di mana Raja2 Melayu mengingatkan rakyat supaya sentiasa menghormati perlembagaan. Baginda semua juga bertitah agar ahli politik tidak menjadikan isu perkaumnan dan kontrak sosial dalam kempen dan mainan politik. Berita Harian dan NST sempat memuatkan berita itu di muka depan hari ini.
Daulat Tuanku!
Gambar2 ini dirakam di PWTC semasa perhimpunan agong Umno minggu lepas.
Sabah Updates P185:-"No Show Debate"
Posted: 31 Oct 2010 04:28 AM PDT
The turnout of the 3,000 over crowd at the Dewan Hakka for the debate between Sabah Progressive Party (SAPP) President Datuk Yong Teck Lee and Sabah Chief Minister Datuk Sri Musa Haji Aman is an indication, it seems that SAPP have the edge in the P.185 Batu Sapi parliamentary by election. Musa who is also the Sabah BN Chairman has earlier refused the debate challenge issued by Yong denouncing Yong a being power crazy.
In recent ceramahs and election rallys, even Deputy Prime MInister Tan Sri Dato' Haji Muhyiddin Yassin (who had people walking out during his speech) and Pakatan Rakyat Supreme Leader Dato' Sri Anwar Ibrahim has not attracted big crowd unlike in Peninsular Malaysia. This has the Party Keadilan Rakyat (PKR) scrambling to ensure a full capacity in the same Dewan Hakka for the supreme leader rally tonight.
Earlier PKR candidate Ansari Abdullah tried to attend the debate between Yong and Musa but upon hearing the no show of Musa, he waited outside and subsequently went on his campaign.
BN campaign is picking up the momentum after earlier hiccups of poor co-ordination between the various BN component parties. Their candidate Datin Linda Tsen Thau Lin is more confident of herself albeit her poor command of Bahasa Malaysia. PKR Ansari campaign has been largely in the bumiputra dominated area leaving the Chinese area to DAP and the large presence of their non local campaigners.
While PKR and SAPP are slugging it out against one another, BN is going about its own business of propaganda's of bringing development under the 1 Malaysia agenda. With the two opposition parties in mud-slinging contest, the pundits are putting their money on BN to defend the seat which was held by the late Datuk Edmund Chong Ket Wah who died in a fatal motorbike accident.
But then again as in football, nothing is for sure until the final whistle. So will the crowd turn out tonight for PKR in Dewan Hakka?
(Snap shots of Yong Teck lee Campaigning)
UMNO tak perlu sokongan bukan Melayu?
Posted: 31 Oct 2010 10:26 AM PDT
Samy Velu, Presiden MIC sekarang marah-marah dengan pemangku Ketua UMNO Bahagian Titiwangsa Johari Abd Ghani yang menyatakan UMNO Bahagiannya tidak perlu sokongan bukan Melayu kerana Titiwangsa mempunyai 70 peratus pengundi Melayu. Orang ramai yang mendengar kata-kata Johari ini tentunya akan menggeleng kepala kerana Johari masih ingat UMNO itu masih kuat tanpa menyedari yang pengundi-pengundi Titiwangsa telah memberikan mandat kepada PAS untuk mewakili mereka diDewan Parlimen Malaysia.
Samy Velu memberikan reaksi dengan marah-marah dan berkata UMNO akan menghadapi risiko untuk dikalahkan oleh pembangkang di70 kawasan jika bukan Melayu mengambil keputusan untuk tidak menyokong UMNO dalam pilihanraya yang akan datang. Walaupun Johari berucap didalam 'function' yang 'private' kata-kata ini melambangkan yang beliau tidak mempunyai 'sensitivity' yang betul dalam politik tanah air.
Dr Mahathir pernah mengalami kekalahan dikwasan Kota Setar pada 1969 apabila pengundi-pengundi Cina mengambil keputusan untuk mengundi PAS yang diwakili oleh Mursyidul Am PAS semasa itu Tuan Hj Yusuf Rawa. Orang Cina telah mengambil keputusan untuk membelakangkan Dr Mahathir kerana Dr M membayangkan yang beliau tidak perlukan sokongan kaum Cina disana untuk menang.
Perbilangan orang Melayu ada berkata, 'telajak perahu boleh berundur, telajak kata binasa badan'. Adalah lebih molek untuk parti jika Johari memberikan kepimpinan itu kepada orang lain kalau kehadziran beliau boleh membawa padah kepada UMNO.
Kata-kata yang bodoh sombong itu dirakamkan didalam U-Tube dan ianya ditonton oleh ratusan ribu manusia dinegara ini. Johari lupa yang rakyat kita bukan lagi buta huruf; semuanya boleh membaca dan menulis. Saya sendiri sudah boleh membaca dan menulis sikit-sikit.
Dalam isu ini saya tidak menyalahkan Samy Velu.Beliau mengatakan semua ahli parti-parti dalam komponen mesti menyokong diantara satu dengan yang lain dan beliau mengakui yang kehadziran beliau dalam parlimen selama ini adalah diatas sokongan semua pihak. Apabila beliau tidak mendapat sokongan itu lagi didalam pilihanraya yang lalu beliau telah tewas dan kawasan itu diambil alih oleh PR.
Jika benar Titiwangsa tidak perlukan undi kaum lain kenapa pula UMNO telah tersungkur dibahagian itu didalam pilihanraya yang lalu. Apa gunanya mempunyai 70 peratus mengundi Melayu jika orang Melayu sendiri tidak menyokong UMNO dalam pilihanraya yang lalu? Nampaknya jika begini sikap pemimpin utama UMNO Bahagian ini bercakap maka PAS sudah tidak payah bersusah payah lagi untuk mengekalkan kerusi resebut didalam pilihanraya yang akan datang.
Kita tidak faham apa sebenarnya penyakit yang menghidapi penyakit pemimpin-pemimpin kita sekarang ini.saya berpendapat pemimpin seperti Johari ini patut diberikan tarbiah oleh pucuk pimpinan supaya berhati-hati bila berbicara. Tetapi masalahnya pemimpin-pemimpin tertinggi kita pun perlukan tarbiah juga.
Sesungguhnya UMNO perlukan sokongan semua kaum terutamanya kaum Cina. Terimalah hakikat itu.

Posted: 31 Oct 2010 05:37 AM PDT
Malaysiakini -
MCA action 'barbaric' say Malaysians for Beng Hock
and
Teoh Beng Hock's sister arrested in Galas


MCA Senator Heng Saie Kie went to campaign in the Galas by-election. Teoh Lee Lan, the sister of Teoh Beng Hock and her hubby Sor Cher Hai also went there to seek MCA's help in calling for a Royal Commission to investigate into Teoh Ben Hock's unexplained death while in MACC custody. Lee Lan and party had to use the Galas opportunity because they could never get hold of MCA politicians under normal circumstances.

While attempting to present a petition to the senator, her minders rough-housed Sor, shoving him aside but with such force he fell down and hurt his knee.

As if Sor's bleeding bruised knee caused by the MCA people wasn't enough, Teoh Lee Lan has now been detained by our remarkable police for 'campaigning' in Galas. Our remarkable police had acted swiftly on such a complaint – guess from whom?

Our remarkable police is all the more remarkable because they claimed to have acted on the complaint that Lee Lan's group was campaigning despite the well publicised announcement by Teoh Lee Lan and party much much earlier that she intended to seek MCA and other BN politicians at Gua Musang for help in calling for a Royal Commission into Teoh Beng Hock's unexplained death. How could this be considered as campaigning for either the UMNO or PAS candidate?

And the stench of the police double standards reeks to high heaven when we consider that Sor hah earlier lodged a police report for the assault on him, but of course thus far merited no police action, whereas a report by 'someone' sees Lee Lan being detained within 24 hours of that report.

Senator Heng is of course one of those BN back-door senatorial unrepresentative & unelected swill, appointed deputy minister for whatever on the good grace of her Tuan. She doesn't care whether the Chinese disapprove of her deliberate snub of Lee Lan, or her minders behaving like thugs, because she owes her position not to voters but her UMNO Tuan.

She now has the gall to issue a bullsh*t willingness to see Lee Lan in KL but not in Gua Musang. The claimed preference of a different location is nothing more than an excuse, because Lee Lan could never get hold of any MCA leaders in KL.

And Heng's rotten excuse is all the more pathetic and implausible when the opportunity was there in Gua Musang for her to shine and show her concerns for a member of the constituency her party claims to represent? It merely demonstrates MCA's far greater concerns for UMNO's feelings than that of Chinese Malaysians.

She and her MCA colleagues most deservedly earn the most shameful label of chao kow (running dogs).

If MCA leaders think March 2008 had been a tsunami, we'll show then they are wrong, because comes GE 13, we'll teach MCA kau kau and eliminate the party for good like Gerakan - sorry to those MCA mates of mine but we'll have to punish you as collateral damage for Senator Heng's cruel cowardly and callous treatment of the family of Teoh Beng Hock, an unforgiveable act.
Posted: 31 Oct 2010 12:08 AM PDT
"The only one common thing in the Palestine, the Arabs and the Malays is that they are all muslims and nothing else ! So stop trying pretending to be the Arabs or from the Middle East and be proud of what you are ! No doubt some of the Umno made half breeds have ancestors from the Middle East but still you are not from there. Even though the Ketuanan Melayu embraced Islam which is only a few hundred years but what was the believe of the Ketunan Melayu before then ? So stop kissing the Arabs' backside like shenanigan Mahathir does just because he has nothing else to call himself as the only race he can associate himself is his ancestor or better still his grand father was from Kerala in India known as a pariah there. He immigrated to Kedah just trying to get rid of that stigma no matter what he did or where he went to he was still a pariah and consequently his descendants , the shenanigan Mahathir and his descendants are also pariahs !"

Najib Manaukau

Chart above from

Wikipedia

(Click for clearer resolution)

Courtesy of

Hartal MSM



IFJ accuses Hamas over shutdown of journalists' union office in Gaza
The International Federation of Journalists (IFJ) condemned the action of the Hamas Internal Security department which closed down the office of the Palestinian Journalists' Syndicate (PJS) in Gaza, accusing them of 'inexcusable intrusion" in the internal affairs of Palestinian journalists.

Continue reading at IFJ.org

http://www.ifj.org/en/articles/ifj-accuses-hamas-over-shutdown-of-journalists-union-office-in-gaza


Hamas to step up executions of collaborators
Oct 27: Hamas authorities in Gaza have begun imposing the death penalty as part of a campaign against Palestinians found guilty of collaborating with Israel.

Two men have been executed in Gaza this year for passing information to Israeli forces. Dozens more are in jail.

But human rights workers say the executions have been carried out in violation of Palestinian law.

Omar Kaware is one of 42 men who share a single prison cell in Gaza's main jail.

Metal bunks cram the room and the inmates share one toilet and one bathroom between them.

Every one of these men is accused of spying for Israel. And several, including Mr Kaware, have been sentenced to death.

Continue reading at ABC News

http://www.abc.net.au/news/stories/2010/10/27/3050084.htm?section=world


Hamas-Fatah divide turns the lights out on Gazans
Oct 28: … for Gaza residents, a deep Palestinian divide – between Hamas and Fatah – not only prevents peace, but literally leaves them in the dark.The streets here hum with hundreds of diesel-powered generators, the only line of defense against a war-damaged electric grid that plunges the territory into 8-hour-long rolling blackouts each day.

The lack of electricity is largely due to a protracted disagreement between Gaza's Hamas government and the Fatah-dominated Palestinian Authority (PA) in the West Bank over who will pay the territory's electricity bill, estimated at more than 80 million shekels ($21 million) each month.

Both Hamas and Fatah accuse each other of corruption and of mishandling tax revenue and international aid, all to the detriment of Gaza's 1.5 million residents.

Continue reading at The Christian Science Monitor

http://www.csmonitor.com/World/2010/1028/Hamas-Fatah-divide-turns-the-lights-out-on-Gazans



While Hamas and Fatah are accusing each other of being corrupt and "mishandling" the generous donations, Transparency International in its 2010 perception index ranked the top three least corrupt countries in the world as Singapore, Denmark and New Zealand — all tied for first place. Tied at 4th place are Finland and Sweden. Canada, the Netherlands, Switzerland, Australia and Norway round up the Top 10.

Since Singapore has topped the world, the next time government servants 'buat lawatan sambil belajar', they should make Malaysia's small, southern neighbour the destination of choice for study tours. A lot can be learned from the island republic in the way institutions are run.

In fact, Malaysia's 'pegawai-pegawai kerajaan' should be going there in droves. Rather than book flight tickets for so many, we suggest sending them by flotilla so that the officials 'yang sibuk berkursus' can visit Singapore by the boatloads. Read more

http://hartalmsm.wordpress.com/



Feedjit Live Blog Stats
Terkini: Kakak Teoh Beng Hock dan Ahli Msians4BH Ditangkap Di Gua Musang
Posted: 31 Oct 2010 12:53 AM PDT
Teoh Lee Lan (Kakak Teoh Beng Hock) dan ahli-ahli Msians4BH ditangkap dibawah Election Offences Act?


Menurut Twitter LimSweeKuan (http://twitter.com/LimSweeKuan) , wongkahwoh (http://twitter.com/wongkahwoh) dan TeoNieChing (http://twitter.com/TeoNieChing) telah melaporkan Teoh Lee Lan (Kakak Teoh Beng Hock) dan ahli-ahli Msians4BH ditangkap dibawah Election Offences Act. Mereka telah dibawa ke IPD Gua Musang untuk siasatan lanjut.

[ADS] Terima Email Dan Dapatkan $$$ Setiap Kali Membacanya !!!
[ADS] Malaysia Online Contest, Promotion & Earning Blog!!!

Lim Swee Kuan melaporkan:




Wong Kah Woh melaporkan:




Teo Nie Ching melaporkan:






Updated by Teo Nie Ching Twitter [3.50pm]:



Lee Lan, Cher Hai, and 2 others were arrested by Supt Maszely from Prevention Supt D7A, D7, Criminal Investigation Dept, Bukit Aman


(Video) Sumbangan RM20 di Batu Sapi?
Posted: 30 Oct 2010 11:08 PM PDT
Sumbangan RM20 di Batu Sapi?


Video dari MalaysiaKini
http://www.youtube.com/watch?v=V-FCkbQsRrg

[ADS] Terima Email Dan Dapatkan $$$ Setiap Kali Membacanya !!!
[ADS] Malaysia Online Contest, Promotion & Earning Blog!!!



This posting includes an audio/video/photo media file: Download Now
Posted: 30 Oct 2010 10:17 PM PDT
Both these byelections have turned the bookies world into a frenzy.P185 had BN giving a headstart of 2000 votes earlier winning only 90 cents and now it hass dropped drastically to BN giving 500 (95 cents either way). What has happened? Many issues have been brought up and it seems the tables are turning towards a marginal win for BN or SAPP.
Over in Kelantan the euphoria of winning the Malaysia Cup for the first time in the States history has not affected the odds with PAS giving a headstart ot BN of 500 votes losing 85 cents. The football team has done the state proud and now the people of Kelantan will focus their minds on who will be the representative of N45. PAS holds 38 out of the 45 State seats while BN holds 6 with PKR 1 seat. The latest odds for Kelantan is PAS 500 votes headstart winning 80 cents.
Its anyone's guess at the moment and the bookies odds are determined also by groundfeedbacks from various sources. Polling day is 4th of November and there is still time to ensure a shift for votes.  
NO ONE HAS WON YET. WHO WILL BE TAKE THE WHEEL….!!
Posted: 30 Oct 2010 09:08 PM PDT
Zaid's 'beyond Anwar' theme morally correct
Posted: 30 Oct 2010 12:31 PM PDT
By Joe Fernandez
COMMENT Pakatan Rakyat co-ordinator raised more than a few eye-brows when he themed his campaign for the PKR deputy presidency as "beyond Anwar".
Quite a few felt that he was being kurang ajar (ill-mannered) towards the de facto party chief "and more than a little ungrateful". It's not so if one really thinks about it.

The truth is always unpleasant. Many among the party faithful believe that someone has to say it.

Zaid did and now everyone in Pakatan has to live with the bald fact that Anwar Ibrahim will be counting the bars again sooner rather than later, and then what? This is the question uppermost in the minds of PKR members.

Again, they ask, must Pakatan Rakyat revolve around Anwar with everyone doing a song-and-dance act as he commands and die with him? The agenda for change and reform, it is universally felt, must be much more than the fate of one mortal individual. No one is indispensable.

If Prime Minister Najib Tun Razak is thinking right, he will surely cart Anwar off to jail after the next general election while screaming himself hoarse on the independence and integrity of the judiciary. An Anwar in jail before the general election will be even more dangerous for Umno than an Anwar outside.

But how sure is Najib that he will win the next general election? If he calls for snap polls and loses, a strong possibility, it's more than likely that he will be counting the bars himself instead of Anwar. He has more than a few skeletons in his cupboard as well. But jail is a risk that Najib would have to take if he wants to gamble on the odds.

Between Umno and Pakatan, it's more likely that the former would still win the general election, albeit with a simple majority. The political tsunami factor of 2008 is missing thanks to Hindraf Makkal Sakthi parting company with the opposition alliance over Anwar's constant taunts about the human rights movement being "racist". Hindraf distancing itself from Pakatan has had Najib leaping with joy and doing cartwheels.

Simple majority

In a nutshell, there will be snap polls soon, probably at the same time as the Sarawak state election, certainly no later than late next year. Najib needs his own mandate and soon. He cannot afford to continue with the mandate of his predecessor or risk being labelled "utterly unscrupulous and shameless".

Pakatan will not be able to seize control of the Sarawak state government. The 70% literate Ibans will stand solidly behind Chief Minister Abdul Taib Mahmud who doesn't hesitate to play the Dayak card with them. Taib is a Melanau Dayak who claims he's Malay whenever he's in the Malay kampungs in Sarawak.

Umno will win the snap national polls with a simple majority to form the federal government once again. Anwar will be carted off to jail by Najib, shortly after that, as per the script laid out for him by his mentor Dr Mahathir Mohamad. That will be the end of Anwar. He will be history this time.

Mahathir wants to save his son Mukhriz's political future and his family's vantage position in the gravy train. He cannot afford to have Anwar around.

Hence, Zaid's concern that Pakatan should not be history with Anwar out of the picture.

There are also other reasons why Anwar should be taken out of the Pakatan and PKR equation. This is something that PKR president Dr Wan Azizah Wan Ismail and her daughter Nurul Izzah Anwar, the Lembah Pantai MP, would understand and accept.

Anwar was done in during Sodomy I by a brother and sister pair. Azmin Ali is the brother of the notorious duo. Now, Anwar faces Sodomy II but he continues to root strangely for Azmin as if he's "God's gift to Malaysia" in politics.

New heroes

It's obvious that Anwar hasn't learnt anything from Sodomy I and is a poor judge of human character. For this reason alone, he should be taken out of the equation as Zaid has reasoned well. Logic dictates that Anwar should not have anything to do with the likes of Azmin and this is something that both his wife and daughter will agree.

Anwar's exit will no doubt make it easier for PKR to deal with Azmin. He's guilty by association as far as the party faithful is concerned. They want to boot him out at the earliest opportunity before he does further and perhaps irreparable damage. He will perhaps return to Umno where he will be more than welcome in a party desperate for new heroes.

In the unlikely event that Pakatan seizes the reins of power in Putrajaya at the forthcoming general election, Anwar would still have to be removed from the equation. Sodomy I and II have tainted him beyond redemption and the best that he can do is retire from politics and seek a new occupation as a visiting academic at any university that would have him. He can muse there at leisure on the what may have beens.

Sodomy aside, the Sabahans and Sarawakians are not too impressed either with Anwar's integrity and sense of fair play. Pakatan needs to woo the other half of Malaysia across the South China Sea and this can only happen if Anwar is taken out of the equation.

Sept 16, 2008 would have happened had not Anwar instructed Sabah strongman Jeffrey Kitingan to hand over the nearly accomplished task to Azmin. The Sarawakians in particular got cold feet at the sight of Anwar and Azmin renewing the Sept 16 promises.

Like the Sabahans, they were also annoyed that someone like Jeffrey whom they trusted had been taken out of the Sept 16 equation. Anwar and Azmin wrested defeat out of the jaws of victory.

The general feeling in Sabah and Sarawak is that it will be a sad day for PKR should Zaid fail to win the deputy presidency and Azmin instead comes in. Things will never be the same again.

Between Anwar and Azmin, both control freaks, PKR will be even less welcome in Sabah and Sarawak. The prognosis may not be that good for Zaid since the PKR elections are being conducted in the same manner the Judiciary is conducting Sodomy 2.

Zaid may not be the best In PKR in the tussle for the deputy presidency after Nurul and Jeffrey stayed out but he's certainly the best of the worst. Beggars can't be choosers! Zaid still has several more weekends to make his campaign felt.