---
Posted: 05 Sep 2010 12:52 PM PDT
Compare this...
...to this:
One talks direct and the other talks down. Who would you be inclined to trust?
This posting includes an audio/video/photo media file: Download Now
Surat terbuka kepada Perdana Menteri, Menteri Dalam Negara, Ketua Polis Negara
Posted: 05 Sep 2010 10:44 AM PDT
Assalamualaikum Warahmatullahi Wabarakatuh.
Dato Seri Perdana Menteri,
Saya Zainol Abideen @ Mahaguru58, ingin memohon Dato Seri supaya berhenti memberi amaran kepada mana mana anasir yang mencemar maruah umat Islam didalam negara kita ini.
Sudah terlalu banyak kali Dato Seri mengeluarkan kenyataan memberi amaran demi amaran sehingga pihak yang merupakan duri didalam daging kita semua tidak mengendahkan amaran amaran kosong begini.
Sudah sampai waktunya Dato Seri mengambil tindakan!
Ya, kadang kala seseorang pemimpin itu terpaksa mengotakan kata dan mengambil tindakan sepertimana termaktub didalam syarat perlantikan Dato Seri sebagai Perdana Menteri Negara Malaysia ini.
Sudah sampai ketahap Dato Seri dan sepupu Dato Seri, Menteri Dalam Negara diistilahkan sebagai dua sepupu yang hanya tahu memberi amaran tetapi tidak berani mengambil tindakan.
Ini membuatkan mereka yang sudah melanggar tatasusila kebudayaan dan kesopanan selaku warganegara ini berani menghina bukan sahaja agama kita, ummat kita malah kini Allah Subhanahu Wa Ta'ala, Tuhan Rabbul Alamin sendiri!
Sekiranya Dato Seri benar benar seorang hamba Allah sama seperti kami dan menghargai iman dan akidah Dato Seri sama seperti kami, maka saya selaku seorang warga negara ini meminta Dato Seri melaksanakan tugas dan tanggungjawab Dato Seri selaku Perdana Menteri kami dan menggunakan kuasa yang di amanahkan oleh seluruh warganegara ini dan amanat Duli Seri Paduka Baginda Tuanku Mizan Zainal Abidin, Yang Di Pertuan Agong kita dan mengambil tindakan undang undang keatas sekelian para pencaci, pemaki dan penghamun Allahu Rabbul Alamin.
Seandainya Dato Seri tidak melakukan demikian, percayalah Dato Seri, masa depan negara ini akan tidak aman tenteram lagi. Saya khuatir akan ada pihak dikalangan ummah ini yang tidak mungkin boleh senada dan seirama dengan Dato Seri dua sepupu lagi.
Mungkin akan ada puak yang tidak boleh bersabar lagi dengan kebiadapan terlampau kaum kaffirin didalam negara ini.
Ini penyampaian ikhlas dari jiwa dan sanubari saya selaku seorang penulis blog dan pemerhati keadaan sosio-politik dan agama didalam negara ini. Saya sering mendapat perkhabaran dari para pembaca blog saya yang meluahkan ketidakpuasan hati mereka berkenaan keceluparan terlampau puak puak berkenaan.
Kepada Dato Seri Menteri Dalam Negara,
Cukup cukup lah memberi amaran demi amaran. Sama sahaja dengan gaya para penulis blog yang sering memberikan tajuk setiap artikel mereka dengan 'GEMPAR' dan ' PANAS', lama lama istilah demikian tidak segempar mana dan sepanas mana pun.
Istilah itu hilang maknanya sama seperti cerita masyarakat tentang budak pengembala kambing yang asyik menjerit 'Serigala! Serigala! berulangkali dan terbukti ianya bohong semata mata sehinggalah orang kampong tak ambil peduli lagi tentang laungan amarannya itu. 
Bilamana serigala itu benar benar hadir dan membaham kambingnya, jeritan budak pengembala kambing itu tidak di ambil peduli oleh penduduk kampong itu dan akhirnya ia sendiri menjadi korban sang serigala.
Dato Seri jangan lah berkesudahan seperti nasib budak si pengembala kambing  itu.
Dato Seri adalah Menteri yang bertanggungjawab keatas keselamatan dalam negara ini dan diberi amanah menjaga ketenteraman kami semua.
Kami sudah tidak boleh bersabar lagi dengan penghinaan demi penghinaan keatas agama kita Dato Seri.
Kami sudah tidak boleh menerima lagi cercaan keatas umat ini oleh para pengadu domba seperti Wee Meng Chee @ Namewee dan seorang Facebooker bernama Katy Lim Li Lian.
Dulu saya pernah membuat laporan polis terhadap seorang penghina Islam bernama Surind. Sampai sekarang pihak Polis Di Raja Malaysia belum bertindak keatas nya tetapi sikaffir tersebut sudah dipecat pihak majikannya berikutan laporan polis saya itu.
Apakah Dato Seri boleh membiarkan sahaja orang menghina agama kita?
Kepada Tan Sri Musa Hassan, Ketua Polis Negara,
Sebelum Tan Sri menyerahkan tugas kepada Tan Sri Ismail Omar, saya pohon jasa baik Tan Sri menangkap dan mengheret mereka yang saya sebutkan diatas kemuka pengadilan!
Walau apa sahaja tohmahan yang puak pembangkang dan musuh musuh negara hamburkan keatas Tan Sri selaku Ketua Polis Negara, saya minta supaya Tan Sri jangan mengendahkan itu semua.
Kami, warga Malaysia dan umat Islam tahu siapa diri Tan Sri sebenarnya dan keturunan Tan Sri sebagai seorang anak ulamak yang masyhor didalam negara.
Buatlah jasa kepada negara kita dengan melengkapkan jasa Tan Sri dengan mengambil tindakan keatas pengadu domba dan pencaci Ad Deenul Islam kita ini sebelum Tan Sri bersara.
Ini harapan ikhlas diri warga tanah air ini dan saya percaya jutaan ummah diseluruh Malaysia menaruh harapan yang sama dengan saya.
Diatas kerjasama Dato Seri Perdana Menteri, Menteri Dalam Negara dan Ketua Polis Negara, saya dan seluruh umat Islam seMalaysia ucapkan jutaan terimakasih dan Sila Bertindak!!!
Wabillahi Taufik Wal Hidayah.
Wassalamualaikum Warahmatullahi Wabarakatuh.
Posted: 05 Sep 2010 10:25 AM PDT
Yes, outgoing IGP Tan Sri Musa Hassan must answer this nonsense. He knew what actually happened. For the police to act such, approval must be sought from him or his deputy. Only Musa and his deputy (and of course Home Minister) can approve it.
When the
U-Tube
(July 22) about the Police Special Force (UTK) storming Sultan Kelantan's motorcades on May 4, 2010 was made available, many readers came back to me (some did call) asking whether the Sultan was really there in the MPV as the video failed to proof anything. They doubted it.
However, God is Great. One of the UTK members involved in that ambush 'defected' out of his conscience and handed over a copy of the video he took on that day (he was carrying a beta-cam to record the disgusting and disgraceful event). Many thanks to him.
Watch for yourself how the UTK members pointed semi-automatic rifles at the MPV which carries the Sultan, and a photo of the defenseless Sultan inside it.
Now, Musa and Hishamuddin Hussein must answer this. Musa, especially must explain in details what actually took place, who requested it, why did Kelantan Police Chief comply to the request and sought Bukit Aman's approval.
Before you leave the police force for good, clear your name and image of this embarrassment. If you dont, then PDRM is not fit to use the word 'Diraja'. I am sure you, Hisham and few people at Bukit Aman and KDN know the actual truth and got copies of the video.
'Memalukan' is precise to describe what they did on May 4 outside Istana Mahkota, Kubang Krian. When you point a gun at a Raja Melayu, what is the penalty if you are found guilty?
To Hisham, its your responsibility too. You were given a copy of the second video CD but you ignored it on promises that the ministry would investigate and issue a statement. Are you also part of the conspiracy to ambush, hijack and kidnap a Malay Ruler?
Prime Minister knows about it too but he is 'lost in words'! He rather wash his hands than meddling with this insulting episode that smears the good image of his government, the Home Ministry and PDRM.
As I mentioned many times, I have been very supportive of the police but NOT this one!
Posted: 05 Sep 2010 10:11 AM PDT
This will hit the newstands and will be the talk of the day on Monday, 6th of September 2010. The question remains though why is SUPP still mum on the issue of pledging full undivided support or otherwise on CM Taib. Your guess is as good as mine and only …
SUPP KNOWS.. 
All the wings to the entire 71 branches of Parti Pesaka Bumiputera Bersatu (PBB) in Sarawak yesterday had unanimously pledged their loyalty and full support to Pehin Sri Abdul Taib Mahmud to continue and remain as PBB President, Sarawak Barisan Nasional (BN) leader and Chief Minister."We also pledged that Pehin Sri would be able to maintain the continuece of our political stability, peace and harmory, in happiness and without any interruption of transformation of the development and implementation of Sarawak Corridor Of Renewal Energy (SCORE) and development activities in rural areas that will improve the economic status of all citizens and the State."

Journalists on duty and filed the above

:-Abang Salfian Nawawi, Elmer Yeo and Harun Jau

Deputy PBB President Datuk Patinggi Alfred Jabu Numpang who is also deputy chief minister disclosed this to reporters at a press conference after attending a PBB supreme council meeting which was held at the PBB headquarters at Jalan Demak here.
"We also fully support the continuation of close networking and the spirit of cooperation between Pehin Sri with Prime Minister Datuk Seri Mohd. Najib Tun Razak to ensure the success of the Vision 2020 and "Gagasan 1Malaysia," said Jabu while cheered and applaused by all the PBB supreme councils members.
"We are also sincere to fully support the efforts by Pehin Sri as the Sarawak Chief Minister, PBB President and Sarawak BN chairman to uphold the deciplinary in the State BN level to ensure strong and unified cooperation between the BN component parties to guarantee a deciecive victory and integrity for the BN party."
 
"We also pledge to oppose to the very end any attempts from both inside and outside or all other forms of threat that will undermine or challenge the stability of the BN as well as the state of Sarawak and we again pledged to support the excellent leadership under Pehin Sri for him to remain as PBB President and also as the Chief Minister to lead the BN in the coming state election."
"We pledge to unify under the BN in order to for Sarawak to remain safe, secure, stable, prosperous, harmonious and progessive in Malaysia and our pledge and oath of loyalty was signed and forwarded to the honorable Pehin Sri, the Chief Minister Sarawak to show our unanimous support and dedication through the PBB."
When asked whether Taib had made any decision on the matter, PBB permanent chairman Datuk Sri Mohd Asfia Awang Nasar quickly answered that, "Pehin Sri had left for us (PBB) to decide…so we had decided…we sincerely and unanimously wants him to continue leading PBB, Sarawak BN and remain as Chief Minister."
About two weeks ago, Taib had stated that he would let the party and Prime Minister to decide if he is to lead PBB and Sarawak BN in the next State election and since then, massive of responses of solid supports for Pehin Sri to retain his post as the Chief Minister and continued to lead PBB and Sarawak BN poured-in by various PBB leaders, PBB youth branch chiefs and community leaders which later lead to a meeting with PM last week.
We were informed that most of the PBB supreme councils members had arrived at the PBB headquarters as early as 10.30am however, the meeting only started at around 11.45am when Taib arrived at the venue.
The group of reporters whom some, had camped there before noon waited restlessly outside the lobby of the PBB headquarters' building were left earlier left in suspense when Taib appeared out from the conference room exactly at 3.45pm later, keeping mum and were accompanied by several PBB supreme members including Jabu to his car before leaving the venue.
 

Posted: 05 Sep 2010 08:49 AM PDT
(金马仑5日讯)马华总会长拿督斯里蔡细历认为,警方应采取行动调查"校长发表种族言论"风波的2名校长,是否触犯煽动法令,以显示政府公平及无私处理此事件。
他是针对反对党指政府在处理创作歌手黄明志与校长失言事件中,持有双重标准一事说,虽然公务员受到公共服务局监督,但他觉得警方有必要调查这2名发表种族言论的校长。
蔡细历也是马华霹雳州联委会主席,他今天在金马仑为马华中央干训局主催,马华霹雳州主办的"选战干训营:齐心护党威合力选佳局"干训营主持开幕后,在记者会这么指出。
他认为,新兴媒体很多都带有种族化、情绪化以及煽动性的新闻内容,这是不对的,马华要培训党员如何处理外,也要把虚假的讯息纠正为真实、懂得如何进攻,以及不应只是辩护。
政府没干涉主流媒体
"其实反对党有很多问题可攻击,但马华并没有揭发他们的弊端,以致民众以为他们是完美的,目前民众以为只是马华有问题,这是因为马华的宣传做得不够好。"
他说,马华身为执政党,有执行政策的权力,马华应在各区会、州方面要配合党中央的高调问政处理党务,除了讲出不对之处,还要看成绩,不能像反对党般只是提出问题。
此外,他在受询及有关人民不看主流媒体的新闻时说,其实政府并没有干涉主流媒体,就如马华没干涉《星报》般,也呼吁年轻人阅读新兴媒体新闻时,应懂得分辨内容的正确、半真或完全虚假。
中国报 05-09-2010
Zakaria To Sue Over Prayer For Guan Eng Controversy - By G. Manimaran.
Posted: 05 Sep 2010 08:39 AM PDT
Zakaria Ahmad, the Penang prayer leader accused of dropping the Yang diPertuan Agong's name from a Friday sermon last month, has decided to sue two newspapers and an Umno leader over the issue after Hari Raya.
Zakaria said he decided after the dailies and the Umno politician refused to apologise.
"I have decided to file a defamation suit after the parties involved refused to apologise despite making statements that have tarnished my image as a prayer leader," Zakaria told The Malaysian Insider today.
"Initially I gave them two days to apologise, but after I waited for a week, they did not respond, so I decided to sue. My lawyers are currently studying their remarks," he added.
Zakaria said he would have forgiven them if an apology was forthcoming since it was Ramadan.
"I am a PAS member, a Muslim. I am willing to forgive them if they had apologised, but unfortunately they refused," said Zakaria adding that he would still forgive if an apology is made before Hari Raya celebration next week.
Last month Umno Permatang Berangan assemblyman Shabudin Yahaya alleged that a Penang mosque where Zakaria was the prayer leader had dropped the Yang diPertuan Agong's name replacing it with Chief Minister Lim Guan Eng in the Friday sermon.
The controversy was first highlighted by the state Umno chief Datuk Seri Zahid Hamidi.
Zakaria defended his action saying that he was only praying for the well-being of Lim and for the DAP secretary-general to embrace Islam.
He had also said that the congregation had misunderstood the prayer as it was said in Arabic.
Shabudin however dismissed Zakaria's claims adding that it has been a normal practice to pray for only the well-being of the Yang diPertuan Agong and the state governor. Shabudin also claimed that Zakaria is not qualified to deliver the Friday sermon.
Zakaria said that the matter has been exaggerated by politicians. He also pledged that he would not repeat the act when delivering Friday sermon.
"For me praying for non-Muslims is not wrong, only the way it is conducted and the place that matter," said Zakaria.
"God-willing I will not pray for them (in the Friday sermon) and even if I do so, I would do it at a different place," he added.
Courtesy of The Malaysian Insider

A rebuttal to Malaysia's policy of censorship and fear
Posted: 05 Sep 2010 08:29 AM PDT
By The Anti Jihadist
For everyone who argues that Islam is supposed to be all about a 'pluralistic' society, have a look at this headline. From Saturday's edition of the Star:
"PM wants MCMC to act against articles insulting Islam"
(Malaysian) Prime Minister Datuk Seri Najib Tun Razak on Saturday called for stern action by the Malaysian Communications and Multimedia Commission (MCMC) against those who upload articles insulting Islam on their websites or social websites.
"The MCMC has to act. I hope they act firmly in this matter. This is something which cannot be allowed (to continue)," he said.
So, Mr. Prime Minster, what constitutes an 'insult' against Islam? This, of course, is left unsaid, and for all practical purposes, can be whatever the government says it is. Pronouncements such are these are liable to cause fear and self-censorship amongst pundits, bloggers and the intelligentsia. But this is precisely the point. And as for what sort of 'stern action' the Prime Minister has in mind for his enemies; again this is left unsaid. When the objective is to spread fear, it's better to be vague than specific.
As events such as this shows the world time and time again, Muslims are almost universally against freedom of expression. A more cynical observer might say that Muslims are almost universally interested in having freedom of expression for themselves, but not for those who belong to other belief systems. What seems to interest Muslims the most, and Muslim-controlled governments especially, is the shutting down any sort of free discussion or debate. Malaysia, in fact, is 'moderate' in such matters, as 'insulting Islam' constitutes a capital crime in many other Muslim states. When Muslims repeatedly and loudly proclaim that their belief system is the perfect one, the true one, or the best one, what could Muslims possibly fear when others wish to debate the very subject?
Naturally, such a state of affairs bothers Muslims not the slightest. When was the last time you heard of a Muslim public protest in favour of freedom of expression? Cartoons and books and 'infidel' temples draw Muslim outrage, but what about when those who dare to say anything untoward about Mohammed or his ideology are silenced? Remember, silencing critics of Islam by threatening, arresting, torturing, imprisoning, exiling, or worse actually enjoys widespread Muslim support. The next Muslim who stands up for the right of infidels or anyone else to critique Islam, will be the first as far as I know.
What Najib and his ilk always fail to realize is how self-defeating their policies of censorship and fear are in the long run. History shows that to self-censor, to arrest freethinkers (or threaten to) is not only insidious, but self destructive. It ingrains the values of not thinking, not reasoning, but rote obedience and blind faith. It is a policy that encourages the dumb and blind, and drives away the smart and eloquent.
And Muslims keep wondering why they and their countries lag behind so many others in the world.
TV3 ~ Berita Nasional - Iklan Khurafat Sinari Lebaran ditarik balik dan TV3 memohon maaf!
Posted: 05 Sep 2010 07:34 AM PDT
Allahu Akbar!!! 
Wahai umat Islam seMalaysia, inilah dia hasilnya bila kita bersatu menentang kemungkaran dan cubaan menyeleweng akidah umat Islam didalam negara ini oleh stesen TV3 yang sekiranya saya serta rakan rakan blogger yang lain diam akan meneruskan penyiaran iklan karut penuh unsur unsur khurafat yang boleh menjejaskan akidah anak anak kecil serta remaja ataupun dewasa yang jahil tentang hukum hakam Ad Deenul Islam yang teramat suci!
Kita boleh merubah keadaan umat Islam negara ini dengan saling nasihat menasihati diantara satu sama lain dan bersatu menentang kemungkaran!
Tak kira pangkat atau kedudukan, tua atau muda, miskin atau kaya, bangsa apa sekalipun!
Sekiranya kita sayang akan agama kita, sayang akan anak bangsa dan sesama ummah dengan kita, mahupun sesama warga kita, maka jatuh wajib keatas kita menegur akan mana sahaja yang salah!
Tegurlah dengan berhemah jika boleh tetapi seandainya pihak yang sedang melakukan kemungkaran itu degil dan tidak endah terhadap teguran kita itu, maka mahu tidak mahu ada cara cara lain lagi yang boleh kita guna.
Sistem perundangan kita masih belum kita gunakan didalam tuntutan supaya stesen TV3 ini jangan pandai pandai menokok nambah, menyeleweng adat resam serta ketentuan hukum hakam agama Islam kita didalam usaha halus pihak pihak tertentu merubah fikiran anak anak kita serta golongan yang mudah dibentuk fikrah mereka dengan paparan visual yang boleh membawa kepada liberalisasi agama.
Jangan kita ambil enteng atau mudah dengan cubaan merubah akidah ummah seMalaysia oleh stesen TV3 ini.
Kita harus mencari siapa dia disebalik pembuatan iklan khurafat ini dan membawa dia ke muka pengadilan!
Ini bukan sesuatu yang mudah kita maafkan tuan tuan dan puan puan.
Ini satu percubaan jahat meracuni fikiran anak anak generasi muda kita serta mereka yang lemah didalam kefahaman agama.
Selagi hidup, Wallahi Wattallahi Wabillahi, Mahaguru58 serta pejuang pejuang Islam baik dilaman siber ini atau pun di alam nyata akan tetap memerangi puak puak ini dengan segala daya yang ada pada diri ini dan rakan rakan seperjuangan yang lain!
Saya ingin mengucapkan jutaan terimakasih kepada semua bloggers dan Facebookers yang sama sama berusaha menegur pihak pengurusan TV3 supaya menghentikan siaran iklan penuh khurafat Sinari Lebaran itu dan meminta mereka memohon maaf secara terang terang didalam satu sidang media sebenar dan tidak hanya mewakilkan pembaca berita mereka seperti sebentar tadi!
Esok, jam 12tengahari, satu protes besar besaran dijadualkan berlangsung dihadapan Stesen Sri Pentas TV3 di 1Utama.
Kita jumpa disana!
Takbirrr!!!!
ALLAHU AKBAR! ALLAHU AKBAR! ALLAHU AKBAR!
Bagi TV3, kalau lah tak ada langsung ilham nak buat modal produksi iklan Hari Raya yang membawa kepada kebaikan, cuba tengok iklan Raya TV9, bukan TV3 suku dibawah ini :
Mudah2an tahun depan produksi TV3 akan lebih bertepatan dengan kedudukan agama Islam didalam negara ini! 
Jangan sampai kena kutuk 1Malaysia!!!
This posting includes an audio/video/photo media file: Download Now
Pt 1| Saira Shameem: We sanitized our past because its unpalatable to our present
Posted: 05 Sep 2010 05:49 AM PDT
MERDEKA SPECIAL My Merdeka | EP 5 Pt 1| Saira Shameem: We sanitized our past because its unpalatable to our present Saira Shameen is Executive Director of the Asian-Pacific Resource & Research Centre for Women (ARROW) in Kuala Lumpur. ARROW promotes and addresses issues specifically on women's health and reproductive rights in the region and is in special consultative status with the Economic and Social Council of the United Nations. Saira gives us her views on 53 years of Merdeka focusing on social, sexuality and gender issues that young adults especially are grappling with.

Time:

10:35

More in

News & Politics
Pt 2| Saira Shameem: Sex, Sexuality and Merdeka
Posted: 05 Sep 2010 05:42 AM PDT
MERDEKA SPECIAL My Merdeka | EP 6 Pt 2| Saira Shameem: Sex, Sexuality and Merdeka Saira Shameen is Executive Director of the Asian-Pacific Resource & Research Centre for Women (ARROW) in Kuala Lumpur. ARROW promotes and addresses issues specifically on women's health and reproductive rights in the region and is in special consultative status with the Economic and Social Council of the United Nations. Saira gives us her views on 53 years of Merdeka focusing on social, sexuality and gender issues that the youth especially are grappling with. by Indrani Kopal and Shufiyan Shukur

Time:

09:49

More in

News & Politics
Najib why are so scared the new media (MCMC) to act on those who abuse it.watch out the hired Mahathir;'s hitmen will come after you
Posted: 05 Sep 2010 06:06 AM PDT
By TheStar
THE JOKES OF TWO SMS, FROM NAJIB CAN TURN MURDER TO HERO SMS Jokes on Zardari will get get you 14 yearsTAN SRI NOR MOHAMED YAKCOP,THE SACRIFICIAL LAMB TELLS KHAIRY DONT YOU DARE OPEN THAT PANDORA'S BOX
PEKAN: There are laws governing Internet use and the Prime Minister wants the Malaysian Communications and Multimedia Commission (MCMC) to act on those who abuse it.
"I hope the commission will take strict action against these culprits as they are creating mischief and this we cannot tolerate," said Datuk Seri Najib Tun Razak.
He added that those who abuse the Internet by putting up content with racial and religious slurs could spark off tension.
He said the commission, tasked with monitoring such activities, has the power to take action.
Tan Kay Hock is the low-profile controlling shareholder of Johan Holdings Berhad, a public-listed investment holding company. He is also the golf buddy of Najib Tun Razak and this relationship has made him hundreds of millions. Kay Hock recently caused ripples in China when he asked the Chinese for RM500 million and told them that RM200 million is for Najib's family.
SEE VIDEO ON YOUTUBE HERE: http://www.youtube.com/watch?v=jyogycZSSr4
Raja Petra Kamarudin
For about ten years and over three Prime Ministers, the current Prime Minister included, the contract for the double-tracking electric train from Gemas to Johor Bahru has been ding-donging. Despite what was agreed between the leaders of China and the three Prime Ministers, which was later confirmed by the issuance of a Letter of Intent to China Railways Engineering Corporation (CREC), the government is again backtracking.
Najib now wants to award the contract to China Harbour Engineering Co. Ltd. (CHEC) instead, the company that is building the Second Penang Bridge — which shot up from RM1 billion to RM4.5 billion and now to RM22 billion (read more on the matter below).
The man behind this is Tan Kay Hock, Najib's golf buddy. He is brokering the deal on behalf of CHEC.
The Chinese say that Tan Kay Hock is demanding RM500 million from CHEC and he told them that RM200 million is for Najib's family. And this is making the Chinese very unhappy because, in China, both the givers as well the receivers of bribes will be sentenced to death with a bullet in the head plus the cost of the bullet is charged to the family of the deceased.
When the Chinese government offered the Malaysian government a loan to construct the Gemas to JB railway they indicated that CREC should be the contractor. CREC is one of the biggest specialist contractors for electric trains while CHEC has not constructed even one kilometer of electric railway (more details below).
A Letter of Intent had already been awarded to CREC. Now the government wants to cancel this Letter of Intent and issue a new Letter of Intent to CHEC. But for the new Letter of Intent to be issued to CHEC they must fork out RM500 million, which Kay Hock claims RM200 million will be paid to the Prime Minister of Malaysia's family.
This is not only a violation of the terms of the loan from China but CREC is the company with the experience in constructing electric railways, not CHEC, the company already involved in the construction of the Second Penang Bridge. Added to the withdrawal or cancellation of the Letter of Intent to CREC and a new one issued to CHEC, with a RM500 million 'price tag' attached, it puts the Chinese government in a dicey spot when the risk would be a bullet in the head for those who approve the payment.
The Chinese are wondering whether it is worth the risk to pay Kay Hock the RM500 million he is demanding. If the Letter of Intent to CREC can be withdrawn after issuing it, what guarantee is there that the new Letter of Intent to CHEC will also not be withdrawn after they pay the RM500 million?
The Chinese are very aware that Vincent Tan also received a Letter of Approval for his gaming licence, signed by the Deputy Minister of Finance. However, after he paid RM170 million 'under the table', Najib denied in Parliament that Vincent Tan had been given a gaming licence and subsequently the Letter of Approval was withdrawn.
KTM is being used as Najib's new cash cow. The EMU coach was a deal involving Rosmah Mansor (Najib's wife), Mumtaz Jaafar (Saiful Bukhari Azlan's 'godmother') and Cindy (Desmond Lim's wife). Desmond, in fact, handled the deal where KTM coughed out RM1.4 Billion for coaches that cannot function. According to KTM, the coaches are not even worth RM300 million.
The saga gets more interesting with Najib and Rosmah holidaying in Monaco as guests of Jho Low — who told everyone that the yacht belongs to the Prince of Qatar. It was later revealed that Jho Low rented the yacht for Euro 90,000 per day to allow Najib and Rosmah to rub shoulders with Hollywood Starlets.
IT'S ALL IN THE NAME 'MALAYS'. THE GREAT KTM BERHAD ROBBERYDont let the World laugh at Malaysian law and State THE MALAYSIAN CRIMINAL JUSTICE SYSTEM CAN BE MANIPULATED
That brings us to a very crucial question. Where did Jho Low get that kind of money? Well, you see, afterMalaysia Today exposed Deepak Jaikishan — Rosmah's carpetman cum bagman cum toyboy — she was forced to dump him. So now Jho Low is Rosmah's new Mister Fixit and Collector of Commissions.
Let us see how the CHEC-Tan Kay Hock saga is played out. Now that the Chinese government knows that we know about the RM500 million deal would they dare still proceed with it? And does Tun Dr Mahathir Mahathir know that Najib has hijacked his pet electric train project?
***************************************
Mr Tan is said to be a golf buddy of Prime Minister Najib Tun Razak
He is the low-profile controlling shareholder of Johan Holdings, a public-listed investment holding company, and said to be a golf buddy of Najib Tun Razak.
The Financial Times had reported that Tan Sri Tan, 61, was the owner of the 607ha Guiana Island, which is now at the centre of a fraud case brought by the United States authorities against Texan billionaire businessman Allen Stanford. — The Straits Times (Singapore)
Read: The crooked faces of Najib Altantuya's Cronies and their Related Companies(http://ckcounterpunch.wordpress.com/2009/04/04/the-faces-of-najib-altantuya-cronies-and-their-related-companies/)
***************************************
CREC is the third largest civil construction enterprise in the world, and the Asian and Chinese largest railway, road and tunnel construction contractor. It has a leading position in China's construction market, and participates in many large-scale infrastructure projects overseas (especially in countries in the Southeast Asia and Africa). Fortune magazine in the United States reported that CREC ranked 342 in the 500 world's largest enterprises in 2007.
CREC consists of 31 member enterprises including:
- 16 super-large construction enterprises
* China National Overseas Engineering Corporation
* China Railway Resources Co., Ltd.
* China Railway First Group Corporation
* China Railway Erju Group Corporation (China Railway Second Group Corporation)
* Third Engineering Group Co. Ltd
* China Tiesiju Civil Engineering Group Co. Ltd (China Fourth Group Civil Engineering Group Co. Ltd)
* China Railway Wuju Group Corporation (China Railway Fifth Group Corporation)
* China Railway Sixth Group Co. Ltd
* China Railway Seventh Group Co. Ltd
* China Railway Eighth Civil Engineering Group Corporation
* China Railway No. 9 Group Co. Ltd
* China Railway No. 10 Group Corporation
* China Zhongtie Major Bridge Engineering Group Co. Ltd (China Railway Major Bridge Engineering Group Co. Ltd)
* China Railway Tunnel Group
* China Railway Electrification Bureau Co. Ltd
* China Railway Construction Engineering Group
- 3 large or super large surveying and designing enterprises
* Second Survey and Design Institute of China Railway
* China Railway Engineering Consultants Group
* China Major Bridge Survey and Design Institute
- 3 large R&D enterprises
* Northwest Research Institute
* Southwest Research Institute of CREC
* Engineering Machinery Research and Design Institute
- 5 large manufacturing enterprises
* China Railway Shanhaiguan Bridge Group Co. Ltd
* China Railway Turnout Bridge Inc.
* China Railway Bus. Co. Ltd.
* Wuhan Engineering Machinery Works of CREC
* Hengping Trust and Investment Co. Ltd.
******************************************
The Second Penang Bridge
The Second Penang Bridge is a new bridge under construction in Penang, Malaysia. It will connect Batu Kawan on the mainland Seberang Perai and Batu Maung on Penang Island. It will be the second bridge to link the island to the mainland after Penang Bridge.
READ MORE HERE: http://www.penang-traveltips.com/second-penang-bridge.htm
The total length of the RM4.5 billion bridge is 24 km and will become the longest bridge in Malaysia and Southeast Asia. China Harbour Engineering Co Ltd (CHEC) expected to start work on the second Penang bridge in November 2007 for completion in 2011, but it had to be postponed for completion in May 2012, as the construction started late in November 2008, due to Umno-owned United Engineers Malaysia Berhad's demand for a higher contract price. (Read more below).
***********************************************
Second Penang bridge: 'UEM making outrageous demands'
UEM Builders Bhd has been making "outrageous" demands for financial assistance for the construction of the second Penang bridge, a state assemblyman charged today.
And the federal government is bowing to this government-linked company, said Sim Tze Tzin, Pantai Jerejak PKR state assemblyman.
He said the matter came to light after a "whistle-blower" produced a confidential letter from UEM to the Economic Planning Unit (EPU) soon after Pakatan Rakyat took over Penang two years ago.
Sim, who showed the letter to reporters in Parliament, said the letter, dated Aug 8, 2007, was signed by UEM chief executive officer Ahmad Pardas Senin and was addressed to EPU's director-general Dr Sulaiman Mahmod.
Sim said the contents of the letter revealed, among other things, that UEM has asked for financial assistance to the tune of RM22 billion to build the bridge although the actual cost of the project is only RM4 billion.
"This is a very outrageous demand and the federal government has complied with it. We are afraid that the federal government would blindly agree to all other kinds of assistance requested by UEM," he said.
"The letter is genuine. So far, any request from UEM has been complied with by the federal government," he added.
In the letter, UEM has also asked for a concession period of 45 years, including seeking government soft loan and grant.
Something 'amiss'
According to Sim, UEM has also requested that the toll rate be fixed at RM9.40 for the second Penang bridge. It also wants the toll price for the first bridge, currently at RM7, be increased to RM9.40, with the maximum tagged at RM11.50. This price structure will go on till 2051.
The toll collection is expected to amount to RM7 billion.
But Sim said the concession for the first bridge expires in 2018 and "so why did the letter state that it (toll price) will go on until 2051?"
He said UEM had also asked the government to scrap the 20% discount for the Touch 'n' Go cards.
"Lately, the government had announced it would abolish this discount, which goes to show that what the letter had stated is true. But due to public pressure, the government backed down and said the discount would only be for Penangites.
"Last week, the prime minister has said the toll price for the second bridge will be at RM9.40. Now, we are worried if the government had given in to UEM's demand," said Sim.
He added that there is something amiss in the second Penang bridge project, as the federal government is providing a huge amount of financial assistance to UEM. – Free Malaysia Today, 22 June 2010
Posted: 05 Sep 2010 01:44 AM PDT
With so much information thrown about into the cyberworld nothing surprises us anymore. Are all the information factual or stirring up the people for the benefits of the political masters and parties concerned.
The platform of the internet and social blogs gives everyone and anyone a space to upload just about anything. However those who hide behind and try to stay anonymous will soon findout that their days are numbered.
There is so much the Government of the day can take and surely the authorities concerned will need to take the necesary actions. There are so many internet blogs which are putting stories,articles,allegations,accusations up to STIR UP THE EMOTIONS OF THE PEOPLE . Though it is good to be informed of malpractises,corruption,nepotism and all the white collar crimes but most rumours will start from some hyped up blogs.
If the blogs dares to publish the articles in the cyber world why can't or wouldn't they be daring enough to own up. Who will be so stupid though to give up their identity just like that says a political analysts.? In that case it seems that the authoritites concerned will soon be having the cyber troopers checking up on ths sites with anonymous names/withheld identities to own up or face the wrap.
THEY CAN BE

GHOSTS BUT

for How Long..?? Even Ghosts would not like to be wandering spirits do they..? Got you thinking right…!!
If the government/authorities concerned were to follow the olden days of governance the academicians,intellectual thinking minds,political extremists and bloggers included would not even live to FIGHT ANOTHER DAY..
Would you like to live in this world or a world where factual news and not overhyped sensitive news are played up. The PM Najib did say,"we must use alternative media responsibly" He has a blog and he also uses twitter and the PM condones irresponsible individuals who are all out to harm the country for their own personal gains or enhance their own blogging reputations.
Will millions of HITS be enough to satisfy the GHOSTS..? Maybe we need to burn RED candles for them..
You tell me as I have no jurisdiction over their minds and their hands. The Ghosts will obviously have the final say and it is up to those who receive the news via the internet or word of mouth to verify and ensure the news/rumour/speculative content.
The Propaganda can be very damaging and it is hope that genuine bloggers do not just reposts the "GHOSTS ARTICLES" to elevate their own sites. Each individual blog has their own character and personality and that is why at the end of the day the people will judge for themselves. The internet portals will also do well to check some of their cyber journalists stories and try to be more professional in their approach. They  say' In journalism you have to get both sides of the stories or else it is just not even worth a dime"  
The GHOSTS days are numbered and even the GATES OF HELL IS OPEN ON A particular day.. 
BE REMINDED……
The Face of the Racist SMK Bukit Selambau Principal
Posted: 05 Sep 2010 01:44 AM PDT
The Bigot Principal of SMK Bukit Selambau Ungku Aznan bin Ungku Ismail seen here with a hat.

By

Admin



Malaysiakini reported that the

SMK Bukit Selambau principal, Ungku Aznan bin Ungku Ismail

has been temporarily relocated to the district education office for a week, but no transfer has been effected. Differences in the handling of the two principals who allegedly made racist remarks to their non-Muslim students last month raises question marks on how such cases should be dealt with.

In Penang,

The Scribe

was informed that an Uztazah at Convent Greelane Primary instructed Muslim students not to eat from stalls operated by Chinese in the School Canteen. She claimed that the Chinese who ate pork were unclean as they handled food without washing their hands.

The Scribe

also have been informed that an Uztazah at St. Xaviers' Institution, Penang instructed Muslim students not to sing "God Bless St. Xaviers" as she deemed it to be in praise of a Christian God.

The Government must be sincere in reigning in these bigots (especially the Uztaz's and Uztazah's) as they are poisoning the minds of Malaysian kids with hatred. These bigots must be exposed and sacked less we want more Ridhuan Tee's, Zul Nordin's, Harussani Zakaria's or Ibrahim Ali's running around in future.
Feedjit Live Blog Stats
In The Words Of My Future Prime Minister: "Malaysia or Malaysaja?"
Posted: 04 Sep 2010 11:22 PM PDT
Checkmate! Perkasa. Nurul Izzah made an offer to Perkasa it could not accept yet could not refuse.
The "Ultimate Malaysian Debate" has become the ultimate gambit to expose Perkasa for what it actually is; a huge propaganda exercise meant to propagate seige mentality that will imprison majority Malay minds in order for the continued personal gains of the minority.
The expected Perkasa response, "
Perkasa declares Malay rights not for debate
" is the choice between the lesser of two evils for Perkasa in it's "Damned if you do, damned if you don't" dilemma. In this effort to give an impression of a stalemate and to salvage dignity and manhood, the "jantan" Perkasa has had to sacrifice its cojones. Yet the only thing stale is the increasing smell of its defeat.
Nurul Izzah just before she defeated incumbent Sharizat for Lembah Pantai
And as if to balance the gender odds, it was probably instrumental in getting another woman (the vanquished ex-Lembah Pantai MP, Sharizat Jalil) to weigh in with
her two sen
.
Perhaps Nurul Izzah's most telling statement in her debate offer to Perkasa is the question: "...what is the
end-game
scenario that the unresolved 'Malay Anger' will lead to?". I think the answer obviously lies in the hidden agenda of Perkasa.
My own hope is that the end-game will see Nurul Izzah installed as the first woman Prime Minister of Malaysia. That would herald a new chess game which I hope will see ALL Malaysians on the same side. Please read this from the Malaysian Insider:
The ultimate Malaysian debate: Malaysia or Malaysaja? — Nurul Izzah Anwar
August 31, 2010
AUG 31 — Perkasa claims to defend Malay rights in a multi racial Malaysia. And these Malay rights are inalienable, non-negotiable and permanent. Those that disagree with their interpretation of these Malays rights are deemed treacherous and should leave Malaysia.

In the spirit of Ramadhan and Merdeka, I would like to invite Perkasa to a Constructive Engagement for a new beginning for Malaysia with me.

I would like to ask Perkasa, several key questions to better understand, and together seek real solutions for the crisis it claims the Malays are facing.

I believe that Perkasa is the current vocal, and not necessarily the majority voice of the Malays. And by all indication, Perkasa is the alter-ego of Umno.

If Perkasa can be engaged constructively and a resolution found, then we would have answered the acid-test of Malay concerns once and for all?

To have an honest Constructive Engagement or dialogue, I suggest that we must decide on four fundamental principles.

First, we must base our dialogue on an agreed standard reference document. Should it be the Malaysian Constitution? The Umno constitution? Or the Perkasa constitution?

If we are unable to decide then our dialogue becomes futile and a monologue at best.

However, looking at how Perkasa continues to refer to Article 153 (even brandishing a copy of the constitution in media events) we can infer that the Constitution indeed is the preferred standard reference document for this dialogue.

Second, once we decide on the standard reference document, then we have to address the issue of constitutional interpretation?

For example, nowhere in the written constitution is it mentioned specifically of the existence of the term 'Malay rights'. Instead the only term spelled out is the 'Special Position' of the Malays in Article 153.

The Article contains specifically, of the powers vested in the Yang di Pertuan Agong to ensure that places in the civil service and institutions of higher learning along with quotas in the allocation of scholarships, and permits or licences required for business and trade are reserved for the Malays and the natives of Sabah and Sarawak.

Another case in point is interpreting to reconcile the 'Special Position' of the Malays provisions with other non-Malay citizens with Article 8(1): "All persons are equal before the law and entitled to the equal protection of the law"; and Article 8(2): Except as expressly authorised by this Constitution, there shall be no discrimination against citizens on the ground only of religion, race, descent or place of birth in any law relating to the acquisition, holding or disposition of property or the establishing or carrying on of any trade, business, profession, vocation or employment.

It would be ideal to have a mandated entity such as a Constitutional Court or at least a Constitutional Council appointed by the King to act as the final interpreter of any constitutional issues.

The role of the King is central to the issue of constitutional interpretation, as Article 153 of the Constitution states that: "It shall be the responsibility of the Yang di-Pertuan Agong to safeguard the special position of the Malays and natives of any of the States of Sabah and Sarawak and the legitimate interests of other communities in accordance with the provisions of this Article."

However, it should be noted that the existing judiciary already acts as an interpreter of constitutional matters in Malaysia.

For the purpose of this dialogue, both sides can present their interpretation of the constitution to be rebutted subsequently.

Third, the dialogue be made public and presented to the people for feedback and validation.

Again, it would have been ideal if a Referendum Process is legalised whereby such fundamental issue can be decided and resolved by the citizens and made binding to all.

As an alternative, the public feedback for comments and recommendation mechanism through letters or the internet would have to do. It is not binding but it would be a measure of public participation, which can only enrich our democratic process.

Fourth, the dialogue format is suggested as follows, I shall submit my point of view in the form of this open article to Perkasa for a rebuttal, and also later for Perkasa to provide their version for my subsequent rebuttal.

The outcome shall be presented to the public for comments and recommendations.

Then as a test of sincerity I invite Perkasa to a Publicly Televised Debate.



Dialogue Safeguards



I propose both Perkasa and I will indemnify all political parties from our views.

Maybe Umno might disagree with Perkasa's views or PR mine. And all political parties can participate at the comments and recommendations stage if it wishes.

To avoid being seditious, I propose that our views are qualified as an attempt to seek clarification and not to challenge or repeal the Constitution.

I believe that Perkasa and I are true Malaysians and Patriots, but that only our views may differ, hopefully for now.

However, if Perkasa refuses to engage on this matter at all, then it is sufficient for the people and history to judge this dialogue as my sincere attempt to reach out to them for the sake of our country.



My first question is; who is a Malay?
Article 160 of the Malaysian Constitution, defines Malay as being one who "professes the religion of Islam, habitually speaks the Malay language, conforms to Malay customs and is the child of at least one parent who was born within the Federation of Malaysia before independence of Malaya on the 31st of August 1957."

Therefore, constitutionally, a Malay is one who speaks the language, practices the religion of Islam, and performs the rights and rituals of its culture.

My question to Perkasa is, spiritually and intellectually, does a Malay accepts injustices, power abuse, corruption, racism, anti-democratic laws, state institutional degradation to ensure that the Malays are a Supreme Race in Malaysia, with first class citizenship privileges not to be shared with other non-Malay citizens?



My second question is; what are Malay rights?



Malay rights is an ideological and philosophical and not a legal and constitutional construct.

Article 153 only mentions the 'Special Position' of the Malays, and not the 'Special Rights' of the Malays.

The term Malay rights is alluding to the unwritten 'Social Contract' that defines a 'Malay Agenda' which has been extended to include the term 'Malay rights'.

The Social Contract outlines certain privileges that the Malay community enjoys in exchange for granting citizenship rights to non-Malays during independence by the founding fathers as contained in Articles 14-18, Chapter 1 Part III- Citizenship, of the constitution.

These privileges collectively, are referred to as the 'Malay Agenda' which includes provisions on the status of Malay rulers to be preserved, with the head of state, the Yang di-Pertuan Agong to be elected from His Majesties. Islam would be the national religion, and the Malay language would be the national language. The 'Malay Agenda' also includes provisions of economic privileges accorded by Article 153.

It is also pertinent to note, that according to the Reid Commission that drafted the constitution, Article 153 was intended as temporary preferences to seek racial parity, subject to be reviewed after 15 years by Parliament as to its continued need.

It then should have been reviewed in 1972 but was preceded by the 1969 race riots. Efforts were made, that no sunset clause be included for Article 153, and that under the Sedition Act (1971), it is illegal to be discussed even by Parliament.

These economic privileges in the aftermath of the 1969 race riots, was then institutionalised into the New Economic Policy (NEP) which was then extended as the New Development Policy (NDP) from 1990-2000 and currently we are in the final year of the 3rd Outline Perspective Plan (OPP3 2000-2010) which also includes the National Vision Policy.

However, we welcome the announced change from a race-based to a need-based affirmative action policy as outlined in NEM, but if past practices are any indication, the initial affirmative action stance along with an affiliation-based discrimination will still remain. We will continue to find that the actual wealth distribution will still be skewed to the cronies of the ruling elite.

This has become a 'Malay Right and Entitlement' and the cornerstone of 'Ketuanan Melayu', which continues to even overshadow the New Economic Model (NEM) initiated by the Najib government today.

My question to Perkasa is, has the concept of 'Malay Rights' now become a permanent convention that supersedes even the written constitution in policy and practice that has to be accepted by all non-Malay citizens?



My third question is; what is the Perceived 'Malay Anger' about?



Can it be that the 'Malay Anger' built on 'Malay Insecurities', may appear to be racist in form, but in essence is a 'Malay Siege Mentality' defensive reaction, to the failure in achieving the NEP goals (reborn as the NDP in 1990, followed by the OPP3 and refined as the current NEM) after 40 years of implementation?

Can it also be that the false sense of losing Malay Entitlement and Privileges has crystallised into a political ideology of 'Ketuanan Melayu', that further divides the nation?

Can it be that the Malays feel that they are getting poorer, marginalised and disillusioned in their own country in spite of the NEP and billions spent?

Can it really be that the 'Malay Anger' is conveniently blamed on the industry of the non-Malays and reformed minded Malays?

It seems that the 'Malay Anger' is centred on economic entitlements rather than on cultural, royalty, language, legal, educational, religious or political power deficiencies, where the Malay remains dominant and rightfully unchallenged, as seen from the official affirmative action policies, institutions and civil service population composition.

Could it be that the real question nagging the Malay psyche is, what then is the value and utility of having the Malay traditional dances, Royal institutions, Malay language, Malay medium schools, Federal and State Religious bodies, Syariah court system, civil service and the Federal and State governments remain dominantly Malay, when the Malay feels poor?

It is this imbalance of achievements that creates a dysfunctional Malay identity of being only Political Masters in name and not in wealth that keeps 'Ketuanan Melayu' alive.

The 'Malay Anger' is purposely focused on the dismal achievements of NEP goals and targets that is used as the justification to continue it 'permanently' at all cost and beyond reason.

Instead the angry Malays should focus on the diminishing 'enabling' factors to equitable and sustainable economic growth (as increasing the economic pie to achieve NEP targets is the main premise to wealth redistribution policies in NEP) caused by cronyism, corruption, wastages, leakages, wrong resource allocations (big projects phenomenon), racism, anti-democratic laws and state institutional degradation and abuse that in reality subverts and undermine achieving the well intended NEP goals.

My questions to Perkasa are;

Where does the real blame for the 'Malay Anger' lie? Is it with the NEP results or is it with its selective implementation, where only the ruling elite few and their cronies benefit to the detriment of the Malay majority?

How can Perkasa explain just one example, which is the well documented NEP leakage of RM52 billion in equities originally allocated to the Malays that have been sold off?

What impact has cronyism, corruption, wastages, leakages, wrong resource allocations (big projects phenomenon), racism, anti-democratic laws and state institutional degradation and abuse have in shaping the 'Malay Anger'?

Who has really betrayed the 'Malay Agenda and Malay Rights'?
My fourth and last question is; what is the end-game scenario that the unresolved 'Malay Anger' will lead to?



In my final analysis, only through free and fair elections that the people can decide if 'Ketuanan Melayu' or 'Ketuanan Rakyat' shall define Malaysia.

Once the next general election outcome is determined, and if 'Ketuanan Melayu' is victorious, then some may choose to vote with their feet (emigrate with massive brain drain and a diminishing tax base), and some will choose to vote with their wallet (domestic capital flight compounded with decreasing FDI that further stunts our economic growth), which in turn will indicate the makings of a potential failed state with irreversible consequences.

What is left will be a shell of a former Malaysia that could have been a great example of a democratic and pluralistic nation to the world.

We are truly at a monumental cross-road for the soul of our nation.

As a reminder of a possible way forward out of this 'Malay Dilemma', a Malaysian statesman, the late Tun Dr Ismail Abdul Rahman once argued that "the question (of the 'Special Position' of the Malays) be left to the Malays themselves because as more and more Malays became educated and gained self-confidence, they themselves would do away with this 'special position'." Ismail believed the special position was "a slur on the ability of the Malays."

After 53 years, are we Malays not educated and self-confident yet?

After 53 years, are we Malays still ignorant to the real causes of our problems yet?

After 53 years, are we not Malay enough to act as the protector and provider of justice, equality, dignity, fraternity, liberty and peace for all who choose to co-exist as partners and fellow citizens yet?

In conclusion, we the Malays must stand up and do what is right for Malaysia and our children as they face the challenges of a competitive borderless world.

Would we be so blind and selfish to risk their future for our sins of the past and our deliberately induced insecurities of the present day?



Then my last question to Perkasa is; Will you allow our country to remain in name as Malaysia or be renamed as Malaysaja?
* Nurul Izzah Anwar is the MP for Lembah Pantai.
BN Govt Coming Down Hard On Freedom Of Expression
Posted: 05 Sep 2010 02:44 AM PDT
It was quite subtle at first. They tried to
block Malaysia Today
around this time - exactly two years ago.
You and I know how that went.
A mirror site popped up almost immediately, and Malaysians, being the busybodies that they naturally are, forwarded the link for the new site to everyone they knew.
I received the link to that mirror site at least 5 times via email.
And then they put the
Malaysia Today
blog owner Raja Petra Kamarudin behind bars using the draconian Internal Security Act as a tool. RPK has since wisely left the country, but is still running the blog from abroad.
Now they are coming down hard on individuals who speak out against the injustices of the BN government.
Journalist Helen Ang was one of them - for her superb article posted on the CPI website regarding
NEP and minority religions
.
Then Wee Meng Chee (better known as Namewee), was questioned for more than 7 hours over his rap song criticising a blatantly racist headmistress.
The irony of the situation is that the headmistress went scot-free with her statements.
Malaysia to monitor Internet for 'harmful' blogs
(from AFP)
KUALA LUMPUR — Malaysia has formed a task force to scour the Internet for blog postings deemed harmful to national unity, authorities said on Friday in the latest of a series of actions against new media.

Home ministry deputy secretary general for security Abdul Rahim Mohamad Radzi said the unit would involve the police, Internet regulators, the information ministry and the attorney general's chambers.

"It is a mechanism that will coordinate these various agencies to help monitor what is being said in cyberspace and to take action against those that are trying to stoke racial tensions and disunity," he told AFP.

Abdul Rahim said the group would also monitor alternative and mainstream media for similar content.

"There is a disturbing trend now appearing on the Internet where some people are inciting racial unrest and causing confusion and this will damage the peace we have in the country," he added.

Abdul Rahim cited the recent case of a Facebook page that insulted Muslim Malays. They make up the majority of Malaysia's multicultural population, alongside large ethnic Chinese and Indian communities.

Police are also investigating ethnic Chinese rapper Wee Meng Chee for sedition, after he posted a three-minute rap on YouTube criticising a Malay headmistress accused of making racial slurs against minority students.

The government has ordered a probe into the case which caused anger among Malaysia's minorities, who complain their rights are being eroded as the country becomes increasingly "Islamised".

In another case, Malaysian journalist Irwan Abdul Rahman was charged this week over a satirical blog which made fun of the state power firm Tenaga, and faces a year's jail if convicted.

The prosecution caused a stir because unlike the mainstream press, the web and online media in Malaysia have remained relatively free, despite occasional raids, bans and government criticism.

Major newspapers and broadcasters are closely linked with the ruling coalition, so the Internet has become a lively forum for dissent and debate.

The government in 1996 pledged not to censor online content as part of a campaign to promote its information technology sector.
The government, bound by its pledge not to censor online content is now clamping down on individuals who rightfully speak their mind by posting material online.
It would be amusing were it not so tragic, that the intention is portrayed as so noble - protecting the peace in the country.
The only problem for BN is that the Malaysian citizen of average intelligence knows that it is the grandmaster of racial unrest and disunity.
But the frequency and intensity of these events has me worried. I believe something really big is coming - and very soon.
Revisiting the Bumiputera corporate equity issue
Posted: 05 Sep 2010 02:13 AM PDT
By Lim Teck Ghee

COMMENT More than five years have passed since the Asli corporate study report revealed that Bumiputera ownership of corporate equity in the Kuala Lumpur Stock Exchange had exceeded the 30 percent target.
The study's findings of a 45 percent Bumiputera share were based on a different method of measurement compared with the official one. Using market value as opposed to the par value valuation official method, and allocating the equity of GLCs according to racial share, the study noted that it was time to do away with the policy which had been implemented since the 1970s.

The study's findings raised a hue and cry not only because it challenged the official data on the share equity attained by the Malay community but more importantly because it challenged the official orthodoxy.

Strong reactions from various Umno leaders at that time indicated their fury -- and perhaps fear -- that the Asli study negated a long-held belief on how the Bumiputera corporate equity strategy was necessary for Bumiputera economic advancement and synonymous with the interests of the Malays.

Lost in the firestorm were the study's recommendations that encompassed a wide spectrum of issues. Those recommendations are reproduced below.

I hope they will be read more carefully by the present crop of policymakers and politicians that are trying to find their way out of what has correctly been referred to as the "bastardization of the NEP" - an assessment made by one of the nation's foremost bankers, Nazir Razak.

Corporate equity findings (from Centre for Public Policy Studies' Report)
GLCs are leading shareholders of corporate equity. The GLCs' pattern of operation reflects little entrepreneurial and manufacturing capacity.
Regulatory agencies ensure that 30% of the equity of quoted firms are owned by Bumiputera. These agencies do not, however, ensure that individual Bumputera allocated large volumes of publicly-listed equity, especially during IPOs, retain their ownership of this equity.
Publicly-listed shares distributed to Bumiputera minority shareholders during IPOs should be done in a more equitable and transparent manner. Currently, an elite benefits from such IPOs, and these shares are quickly divested for huge profits.
The continuous divestment by Bumiputera shareholders (partly as a means of asset diversification) has been mainly responsible for the so-called "under achievement" by Bumiputera in relation to the NEP corporate equity targets based on the official definition.
Even if this divestment is not taken into account, Bumiputera share of corporate equity presently is well in excess of the target of 30 percent, if more objective methodologies of measurement are used.
There is little intra-ethnic business cooperation among leading Chinese businessmen. There is growing evidence of inter-ethnic partnerships forged on a basis where the partners contribute equally to the development of an enterprise.
Government regulation and policies, principally in the form of NEP measures, are stymieing entrepreneurial development and hindering domestic and foreign investment.
Corporate equity recommendations
Enterprises owned by the GLCs must be managed by competent professionals with expertise in the business of the company under their charge. Senior management positions should not be determined on the basis of ethnic background but on merit and professional achievement.
The government should cease allocating equity to individual Bumiputera during IPOs. The allocation of shares to Bumiputera before IPOs tend to promote Ali-Baba relationships that only serve to undermine investor confidence and foster ill-will.
Bumiputera trust agencies, such as the ASN and ASB, should be the primary beneficiaries of IPOs allocated to this community. At the same time, there should be equal determination by the government to increase the share participation of the Indian and East Malaysian Bumiputera communities through similar community-based trust agencies.
Government initiatives to promote enterprise development on the basis of affirmative action will undermine entrepreneurial endeavours, which have emerged primarily among SMEs, without state support.
The government should focus its attention on promoting key economic sectors and SMEs as a means to develop Malaysia's economic potential. The government should particularly tap into the potential of the new middle class to create thriving enterprises and find means to support such endeavours.
Racially oriented affirmative action and the promotion of Malay-owned businesses have created serious intra-ethnic Malay cleavages while also hindering the creation of a competitive economic environment. The government should not continue with the continued promotion of such policies.
In calculating the respective ethnic shares of the corporate equity, there is need to apportion the share of GLCs as well as nominee companies according to the ethnic composition of the country. This will provide a fairer and more objective computation of the respective ethnic shares as compared with the current methodology.
Government policies to enhance Malay Bumiputera and other ethnic minority participation in commerce and industry are better achieved through capacity building efforts such as investment in human resource development and skills training rather than through forced equity restructuring.
Continuing wayang on Malay corporate equity

It is understandable why Perkasa and similar parasitic groups are raging away at the corporate equity issue. The ultra nationalist movement badly needs issues that can burnish its credentials as the protector of Malay interests and derail the structural reforms the country needs to flourish.

What is incomprehensible is why Umno continues to harp on the attainment of the racial corporate equity share target as a key goal to be pursued for the Malays and country as a whole.

It is absolutely the wrong target to focus on because it has been conclusively shown to benefit only a small minority of well-connected and already wealthy business and political leaders - numbering perhaps no more than a few tens of thousands of individuals and their families at most.

One would have thought that the $52 billion out of $54 billion of equity value sold off by Bumiputera preferred investors between 1985 and 2005 would be sufficient proof that these individuals do not need more perks and special treatment.

More important, the Bumiputra corporate equity target is the wrong one as it will only distract from the more important challenges that the nation and especially the Malays and other Bumiputra communities need to face up to.


---
The writer is the director of Centre for Policy Initiatives. This article first appeared in Chinese in the weekly paper, 'Red Tomato'.
Lurking danger when politics comes before economic
Posted: 05 Sep 2010 02:09 AM PDT
By Etheorist

COMMENT It is true that economics is not without its shortcomings. It is a study of human behaviour which evolves even as their operating environment changes, which in turn brings on new sets of behaviour.
From this perspective, we see a tendency for collective human behaviour, and hence the economics (and the politics), to ascend (becoming more optimistic) or descend (becoming depressive).

Malaysia is in a unique situation of having a potent mix of many colourful ethnic people in an economic cauldron with the fire underneath being gently stoked by the clever few.

If the fire is gentle long enough, Malaysian will meld into a homogeneous entity, probably reluctantly.

However, if someone decides to stir the pot with a stick as well, the different little bits and pieces will spin in their own little eddies round and round the pot, knocking against each other as if in violent agitation.

The New Economic Policy (NEP) was a policy attempt at creating a new economy.

While poverty is, rightly, a universal concern, the other concern was in regard to wealth distribution.

Poverty (or wealth creation) and wealth distribution are both social as well as economic problems.

Poverty is a social problem when the family unit breaks down or when people are physically or mentally handicapped.

It becomes the duty of a moral community to help the unfortunate. It can be an economic problem, through lack of (proper) education.

It can be a systemic economic problem, when an economy goes into a recession or when it is not creating sufficient (good) jobs.

Human invention

Wealth is distributed as a product of the peculiarities of an economic system. An economic system is created to produce wealth, either for the masses, for a select few, or for the top leader.

The economic system is invented by human beings, which means of course it can be changed.

Different economic systems (or models) will create different results, with regard to wealth creation and wealth distribution.

Several economic systems have been tried out in the economic history world, and they are still being tried out - including the one in Malaysia.

The models date back to the Garden of Eden - robbery, subjugation (enslavement and forced labour) - to conquest, and colonialisation.

Apart from the Garden of Eden model (which is favoured by roaming natives in thick jungles), all the other traditional models are based on the labour of others for the benefit of a few.

The current more popular model that is being widely promoted by academicians and practitioners of all persuasions is the model of free enterprise based on free competition and free movement of capital and labour.

This is argued on the basis that it benefits more people (than other more coercive models), as they compete with each other to provide goods and services for each other in order to survive, with the incentive to labour in the form of perceived wealth.

It is argued that people are more given to hard and harder work, which is not a chore to them, because they have a choice, a choice to do the things they want to do, or a choice to do the things they do because they have a noble goal to pursue (such as a better future for their children) - which could just be their meaning in life, their raison d'être for existence.

But, they may not be happy to work that hard if they feel that they are being forced (directly or indirectly) to work that hard because of an artificial quirk in the system which they have no choice to get out of.

Hidden fears

In the design of any good economic system, the thing to watch out for is the incentive to hard work now in order to reap long-awaited much-desired fruit in the future. It may just not be wealth, but education for their children.

The hidden fire under the cauldron of life is the fear of uncertainty, the fear of failure, the fear of having to beg from others, the fear of desertion, the fear of being disrespected - that drives normal sane people to slogging their hearts out, as if to expiate some unaccounted-for sins of theirs (demons, I call them).

Remove that fear and uncertainty, you have removed the incentive to hard work.

The availability of opportunity for everyone of all abilities to climb the economic ladder is arguably the most valued asset of an economic system. As more individuals climb, society improves.

When the people are demoralised and despondency sets in, society crumbles.

It may be necessary to discuss economic issues in racial terms, in order to have a clear picture of which particular groups are in trouble and why.

When politics gets in to solve economic problems on racist terms, by blaming economic problems on particular groups, then the stage is set for policy to take on a more racist solution, if the rhetoric is left unchecked.

The world has seen before how nasty racism can become.

Malaysia's economic problems today may simply be that old policies did not allow it to adjust to the new world economic order, as in the case of many countries, that the old economic system is obsolete.

The challenge therefore is to find new economic ideas. This is also a great time for political agitation, with no one having any answer and each blaming the other.


---
A full version of this commentary first appeared in Economic Policy: The Side View blog.
IMPAIRED VISION? IT COULD BE AMD
Posted: 04 Sep 2010 06:56 PM PDT
I managed to check out the AMD photo exhibition at Khoo Teck Puat Hospital, Singapore just before it ended on 3 September. Held in conjunction with AMD Awareness Week, the exhibition featured photos by
Mr Adam Hahn
from Scotland.
The concept for these photos was a result of seeing his grandmother grapple with AMD, unable to explain her peripheral vision to those who asked. He took portrait photos and digitally manipulated them to reflect how people looked through the eyes of someone with AMD. The photos give us a better understanding of how AMD patients see the world around them.
Various stages of AMD vision. Portraits by Adam Hahn.
If your elderly parents complain of poor vision, they may need more than a pair of glasses. An eye screening will confirm if they have AMD.
For more information about AMD, do read this
excellent article
in The Times.
Posted: 04 Sep 2010 07:19 PM PDT
---->蔡细历(左2)主持马华巴东色海区会服务中心后,在记者会上表明马华必须将教育问题解决后才做出宣布,不会公开的宣扬:右起为陈栋良、黄联泉及张日洲;左是马兴中。
蔡细历说,华小或是华教不可用种族观点看待,因为中国已被公认为世界第二经济强国,中文肯定有其商业价值。

他说,大马贸易伙伴中,以中文为主的国家只占20%,但是世界上以中文为主的贸易国有庞大的资金,大马在这样的国际市场只占2%,要争取这样的市场,就得栽培更多这方面人才。

他也说,纳吉也有一定的认同,是有始以来首个讨论承认独中统考的首相。

"以种族观点看教育,必多阻碍,如果以商业价值看待就不同,对华裔同胞来说,更不可否认的是母语教育重要角色,这是不用质疑的。"
星洲日报/大北马‧2010.09.03
TV3 ~ Ini ha contoh iklan Raya yang bagus - Belajarlah dari cara PKNS!
Posted: 04 Sep 2010 07:07 PM PDT
Dulu ada orang sindir TV3 dengan mengecap stesen TV ini sebagai TV3 suku. Saya tak ambil perhatian langsung sebab memang kekadang blogger blogger yang suka tulis sesuka hati berperangai macam itu, mengata orang, memberi label sesedap mulut!
Tetapi kini nampak ada kebenaran kepada kata kata mereka itu. Dibulan mulia Ramadhan ini, kita dikejutkan dengan unsur unsur khurafat didalam mesej Aidilfitri yang mereka olah dan sajikan kepada para penonton didalam negara kita.
Sakit hati saya bila menonton iklan 'Sinari Lebaran' keluaran stesen yang pada pendapat saya menyumbang kepada arus hedonisma yang keterlaluan didalam negara yang konon nya negara Islam ini.
Hos TV3 seperti Habsah @ Abby Fana semberono saja muncul dikaca tv tanpa bertudung seolah jahil tentang hukum hakam Allahu Ta'ala. Tak belajar agama ke atau buta terhadap perintah Allah didalam Surah An Nur ayat ke 31?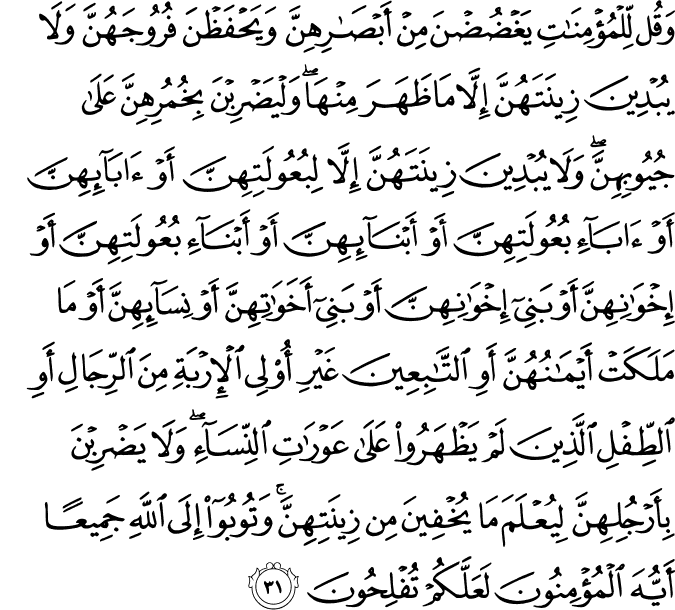 Transliteration
Waqul lilmu/minati yaghdudnamin absarihinna wayahfathnafuroojahunna wala yubdeena zeenatahunna illa mathahara minha walyadribnabikhumurihinna AAala juyoobihinna wala yubdeenazeenatahunna illa libuAAoolatihinna aw aba-ihinnaaw aba-i buAAoolatihinna aw abna-ihinna awabna-i buAAoolatihinna aw ikhwanihinna aw baneeikhwanihinna aw banee akhawatihinna aw nisa-ihinnaaw ma malakat aymanuhunna awi attabiAAeenaghayri olee al-irbati mina arrijali awi attifliallatheena lam yathharoo AAala AAawratiannisa-i wala yadribnabi-arjulihinna liyuAAlama ma yukhfeena min zeenatihinnawatooboo ila Allahi jameeAAan ayyuhaalmu/minoona laAAallakum tuflihoon
Sahih International
And tell the believing women to reduce [some] of their vision and guard their private parts and not expose their adornment except that which [necessarily] appears thereof and to wrap [a portion of] their headcovers over their chests and not expose their adornment except to their husbands, their fathers, their husbands' fathers, their sons, their husbands' sons, their brothers, their brothers' sons, their sisters' sons, their women, that which their right hands possess, or those male attendants having no physical desire, or children who are not yet aware of the private aspects of women. And let them not stamp their feet to make known what they conceal of their adornment. And turn to Allah in repentance, all of you, O believers, that you might succeed.
Muhsin Khan
And tell the believing women to lower their gaze (from looking at forbidden things), and protect their private parts (from illegal sexual acts, etc.) and not to show off their adornment except only that which is apparent (like palms of hands or one eye or both eyes for necessity to see the way, or outer dress like veil, gloves, head-cover, apron, etc.), and to draw their veils all over Juyubihinna (i.e. their bodies, faces, necks and bosoms, etc.) and not to reveal their adornment except to their husbands, their fathers, their husband's fathers, their sons, their husband's sons, their brothers or their brother's sons, or their sister's sons, or their (Muslim) women (i.e. their sisters in Islam), or the (female) slaves whom their right hands possess, or old male servants who lack vigour, or small children who have no sense of the shame of sex. And let them not stamp their feet so as to reveal what they hide of their adornment. And all of you beg Allah to forgive you all, O believers, that you may be successful.
Malay
Dan katakanlah kepada perempuan-perempuan yang beriman supaya menyekat pandangan mereka (daripada memandang yang haram), dan memelihara kehormatan mereka; dan

janganlah mereka

memperlihatkan perhiasan tubuh mereka

kecuali yang zahir daripadanya; dan hendaklah mereka menutup belahan leher bajunya dengan tudung kepala mereka

; dan janganlah mereka memperlihatkan perhiasan tubuh mereka melainkan kepada suami mereka, atau bapa mereka atau bapa mertua mereka atau anak-anak mereka, atau anak-anak tiri mereka, atau saudara-saudara mereka, atau anak bagi saudara-saudara mereka yang lelaki, atau anak bagi saudara-saudara mereka yang perempuan, atau perempuan-perempuan Islam, atau hamba-hamba mereka, atau orang gaji dari orang-orang lelaki yang telah tua dan tidak berkeinginan kepada perempuan, atau kanak-kanak yang belum mengerti lagi tentang aurat perempuan; dan janganlah mereka menghentakkan kaki untuk diketahui orang akan apa yang tersembunyi dari perhiasan mereka; dan bertaubatlah kamu sekalian kepada Allah, wahai orang-orang yang beriman, supaya kamu berjaya.
Hidup kita kat dunia ni sementara saja. Jangan lah dok buat sesuka hati tanpa mengambil kira akan natijah perbuatan dan pekerjaan kita yang akan memberi kesan kepada mereka yang mudah terpengaruh.
Jangan tunggu sampai nazak baru nak bertaubat! Setiap dari kita pasti akan mati dan bersemuka dengan Malaikat Munkar dan Naqir didalam kubur kita nanti.
Apa kita nak jawab bila di soal siasat kelak?
TV3 harus bertaubat!
(Di ilhamkan oleh Karpal Singh ~ "Anwar Ibrahim mesti bertaubat!")
This posting includes an audio/video/photo media file: Download Now