---
Posted: 09 Sep 2010 02:54 PM PDT
Posted: 09 Sep 2010 11:49 AM PDT
Forum: What it's like to be Malaysian
Posted: 09 Sep 2010 09:51 AM PDT
Law lecturer Azmi Sharom says he is bored to death of talk on race ... watch to find out why ...

Time:

12:42

More in

News & Politics
What is Eid without forgive and forget...
Posted: 09 Sep 2010 10:01 AM PDT
Selamat Hari Raya Aidilfitri
,
maaf zahir dan batin
To Allah SWT, forgive me for my sins,
To Omak and Abah, forgive this son of yours for being too busy,
To my siblings, let's forgive and forget,
To my family, I have forgiven you a long time ago,
To my relatives, let's forgive, forget and be one big family again,
To my bro Rockybru, let's call it 0-0 and forget that I used to borrow from you (issshkk...),
To the government, I am sorry for criticizing (once in a while),
To the Opposition, let's shake hands (for the time being),
To my fellow bloggers, go on with you good work,
To my readers, forgive me for I am not perfect,
To friends, let's keep on forgiving and forgetting before we die,
To those who dont like me, I like you and I forgive you,
To all Malaysians, let's celebrate this Eid in the spirit of friendship and without prejudice,
To Muslims in the United States, sorry that your Eid falls on Sept 11 (brave it!),
To Muslims in Palestine, Iraq and Afghanistan, go on protecting yourself, and
To non-Muslims worldwide, Islam is not a religion of terror! Forgive yourself!
Florida pastor's death wish ~ Controversial wish to hold 'Burn a Quran Day on September 11
Posted: 09 Sep 2010 08:36 AM PDT
Sometimes one can only shake one's head in disbelief and dismay to see those who claim to be '
People of the Book
' go on and stir controversy and try to draw attention to themselves by putting up a stunt in wishing to burn the Glorious Quran on the anniversary of the 9-11 2001 World Trade Center destruction in New York, USA?
Well, the idiot has already received so many death threats against him and knowing the ease of Americans carrying out target practice, I wouldn't be surprised if such a target happens to be a weirdo in Florida who wishes to play with fire?
Chances are that not only will he be promised a prime spot in Narr al Jahannam, the bugger might also be roasted here on Earth.
I came across this article about a Syrian Catholic priest who wrote to the Florida arsonist wannabe and invited him to visit the former in Syria and learn as to how Christians and Muslims in his country get along all these while without any problems?
Frankly speaking, I wouldn't worry too much about this stunt that this fella is trying to pull. Only insignificant weirdos like this small town preacher would wish to do something as stupid and as self damaging as this 'Burn a Quran Day' proponent!
I'm only anticipating that there might be those who would want to have a 'Burn a Florida Pastor Day'?
Now, that would truly be a too hot to handle probability!
Too much Anwarism may be bad for Pakatan
Posted: 08 Sep 2010 11:22 PM PDT
By Stanley Koh

COMMENT Politicians, unlike temperamental film directors, cannot simply force their unilateral decisions down others' throats, ignoring agreements they have entered into and dismissing the protestations of the other side simply because they happen to be complicated.

Many observers are wondering whether Anwar Ibrahim was thinking rationally in his recent decisions on Sabah PKR.

Indeed, hiccups within PKR over the past year are worrying some supporters, particularly from the Chinese community. Ardent supporters are inclined to see the party as undergoing the natural process of growing up, but apolitical sympathisers are beginning to compare the leadership maturity of PKR unfavourably with those of its coalition partners, DAP and PAS.

And feedback from the public on the latest leadership developments in PKR is unsurprisingly getting less favourable.

Many are even asking whether Anwar's political capital from the Chinese is starting to show signs of depleting.

Those brought up on Confucian philosophy point out that if Anwar as a leader wants to continue to enjoy electoral support, he must cultivate his own personal character (leadership qualities) and put his own house (PKR) in order before serving the community and nation.

Doubts and scepticism are sprouting in many peoples' minds whether PKR can play an effective role within PR on the treacherous march to Putrajaya.

In short, PKR is perceived as a cumbersome partner and a possible spoiler to Pakatan Rakyat's larger political objective. Is the dominating Anwar factor fast becoming a counter-productive element within the Pakatan coalition?

Even staunch supporters in the public domain are questioning whether leadership complacency is taking its toll on Anwar. Many within the Chinese community are saying that Anwar should not take their support for granted. They see the spilling of bad blood and thirst for power within the party as a distraction from the objectives of Reformasi.

Bad publicity

Insiders may dismiss the apparent disarray within the PKR leadership as trivial or accuse political rivals of deliberately playing it up. But bad publicity can inflict real harm even if Anwar is still able to draw large crowds to his "political ceramah", which for long have been regarded as an unreliable indicator in delivering the hard votes.

Goh, 58, a retired accountant and an ardent PKR supporter, summed up the sentiments of many when he remarked, "Many like me are not really in the know about the truth of the happenings within PKR.

"Who is in the right or in the wrong? There is awareness that the mainstream media may be distorting news on the squabbling within PKR. For the truth, we source from portal news and blogs."

Should Anwar alone be taking the blame for the weaknesses in the PKR leadership?

Tour operator Frankie Lee, 59, frankly told FMT: "I have been giving Anwar a chance to show that he has changed from his old Umno ways. To me, the old Anwar (of Umno) was just another political opportunist.

"Sometimes I wonder whether he would have changed if he had not been fixed up with the sodomy case and eventually sacked from Umno.

"I have no more confidence in PKR because Anwar does not seem to be able to control his own party. How is he going to rule the nation?"

In the past, Anwar earned much respect from the Chinese community for his immeasurable endurance and will in overcoming pain and adversity when he was sacked as deputy prime minister and beaten up in custody.

Evil plot

Many still believe that he was politically crucified in an evil plot. But this goodwill and sympathy from the hearts of the Chinese community will not last forever.

It would be unwise to think that the Chinese community's endearment can be taken for granted although their support for Anwar did not grow overnight.

Increasingly, there are tell-tale signs within the Chinese community of a growing perception that PKR is not as strong as it seemed. It is the weakest link in the Pakatan chain.

On the other hand, there is growing respect towards DAP and PAS.

"PAS is better organised and strategised compared to PKR. PKR leaders are less disciplined, especially with Anwar showing a lack of leadership competency," businessman Cheong, 58, told FMT.

Echoing similar sentiments, building contractor Steven, 55, said, "There is hope for PKR as long as the Pakatan coalition is united, similar to component parties within BN. Otherwise, there little hope of PKR surviving."

Although Anwar is still noted for his charisma and his mediating role within the Pakatan coalition, there are increasing criticisms against his approaches and style in handling internal party problems.

Within the Chinese community, especially among the older generation, there is a kind of bewilderment over Anwar's political maturity.

Sabahan Wong YY, 51, said that any political leader who had tasted the bitter of the bitter should become the man above men. "The personal agony and reformasi years should have moulded Anwar into a better and wiser leader.

"But his recent actions against allies in Sabah is disappointing. Anwar should allow a Sabahan to determine Sabah's own destiny," Wong remarked.

As author of The Asian Renaissance, Anwar should be reminded of the tone of pragmatic wisdom in the voice of Confucius.

Confucius said, "By three methods, we may learn wisdom. First, by reflection, which is noblest.  Second, by imitation, which is easiest; and third, by experience, which is the bitterest."

Anwar must transcend or cast away his old Umno mindset to achieve the great feat of transforming the nation into a true democracy.

In the philosophy of the Chinese, there are two choices in life, with two outcomes: either a sweet beginning towards a bitter end or a bitter start to a sweet ending. The ball is now at Anwar's feet.


---
Stanley Koh is the former head of research unit at MCA

Perutusan Hari Raya Nurul Izzah Anwar 1 Syawal 1431
Posted: 09 Sep 2010 07:25 AM PDT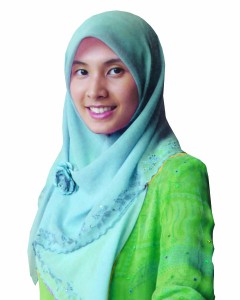 Sekali lagi umat Islam menyambut Hari Raya Aidilfitri dengan meriahnya tahun ini, walaupun baru sahaja dikenakan potongan subsidi minyak dan gula ditambah pula dengan kenaikan kos hidup. Ternyata, semangat Hari Raya terserlah walaupun dengan permasalahan ini.
Bagi saya inilah kali ketiga saya menyambut Hari Raya sebagai Ahli Parlimen.
Agama Islam mengajar bahawa sambutan Aidilfitri ini melambangkan kesucian kita yang kembali kepada fitrah atau asal kita, selepas melaui proses sebulan berpuasa.
Tidak kira miskin atau kaya, umat Islam menahan diri daripada lapar dan dahaga selama sebulan. Dan pada malamnya dimeriahkan pula dengan solat tarawikh dan ada juga yang bertadarus.
Pada musim inilah umat Islam juga diwajibkan membayar zakat fitrah bagi membantu meringankan beban golongan yang kurang bernasib baik. Dalam konteks sejarah Islam, semangat pembayaran zakat fitrah ini adalah merapatkan golongan bernasib baik dengan yang kurang bernasib baik.
Zakat fitrah memastikan yang papa tidak terus merana, dan yang kaya tidak melupakan mereka yang miskin. Ia satu bentuk zakat yang cukup spesifik tujuannya.
Daripada konsep zakat fitrah inilah saya melihat kawasan Parlimen saya yang penuh dengan kepelbagaian taraf ekonomi.
Yang bernasib baik di Bukit Pantai, Bukit Bandaraya dan Bangsar Baru, mungkin tidak banyak berurusan bersama dengan mereka yang mendiami Kampung Kerinci, Pantai Dalam atau Kampung Pasir sekiranya tidak kerana Hari Raya.
Walaupun tidak saling mengenali, saya percaya mereka ada berselisih ketika membeli juadah untuk berbuka puasa atau ketika membuat persiapan mendapatkan barang keperluan Hari Raya.
Sepanjang Ramadhan lalu, saya telah berpeluang berbuka serta bertarawikh bersama sebahagian pengundi-pengundi saya.
Selain daripada pelbagai program kawasan yang sudah saya langsungkan sejak lebih dua tahun lalu, dari masjid-masjid jugalah saya dapat melihat pelbagai keperluan dan kehendak ekonomi mereka yang berbeza-beza.
Saya harap, bersempena semangat Hari Raya ini, penduduk Lembah Pantai yang lebih bernasib baik dapat cuba mengenali mereka yang kurang berada. Alhamdulillah sebelumnya ramai yang telah sudi menyalurkan bantuan melalui saya.
Bukan setiap kali kita mengharapkan bantuan kewangan. Silaturrahim itu diperkukuhkan sekadar solat berjemaah di masjid di kawasan Kerinchi atau Pantai Dalam demi menghulurkan salam perkenalan.
Salah satu cara yang dapat difikirkan adalah kepada yang tinggal di Bangsar untuk  bersolat Hari Raya di Pantai Dalam atau di Kerinchi, saling bermaafan-maafan dari penduduk kejiranan yang lain. Begitulah juga bagi mereka di kawasan lain.
Inilah sahaja laungan "perpaduan Melayu" yang dapat saya cadangkan. Perpaduan yang  bermakna dan merangkumi kasih sayang sesama insan.
Semenjak dua Hari Raya yang lepas, saya sendiri bergerak di celah-celah kepelbagaian di Lembah Pantai ini dalam memahami negara saya dengan lebih dekat. Selain komposisi kaum, kemajmukan dalam kedudukan ekonomi ini menjadikan Lembah Pantai cerminan yang baik kepada negara kita Malaysia. Kerana itulah saya sangat berterima kasih kepada pengundi tempatan yang telah memberikan peluang kepada saya untuk menjadi wakil mereka.
Dalam kegusaran saya yang berterusan menjadi sasaran serangan ahli-ahli politik sepanjang Ramadhan lalu, terubat sedikit apabila melihat kemeriahan warga Lembah Pantai dalam kesibukan bersedia untuk Hari Raya.
Secara peribadi, saya sedar banyak lagi perkara yang mahu saya lakukan di sini kerana masih ada kekurangan yang patut diatasi di Lembah Pantai dan Hari Raya ini adalah peluang terbaik untuk saya menilai kembali khidmat yang telah saya berikan sejak lebih dua tahun lalu.
Saya percaya penduduk Lembah Pantai juga akan dapat melakukan perkara sama, ketika menyambut hari kita kembali kepada fitrah ini.
Oleh itu, jika ada salah dan silap, saya, Shahrir, Safiyah dan Harith mengucapkan Selamat Hari Raya Aidilfitri, Maaf  Zahir dan Batin.
Nurul Izzah Anwar
1 Syawal 1431
Posted: 09 Sep 2010 07:36 AM PDT
消除偏见,迈步向前
我谨代表马华公会,祝贺全国人民开斋节快乐。
经过神圣斋戒月之后,是时候让全马人民一起与我们的穆斯林同胞迎接这欢乐的节日。在此,我们看到了各族人民,不论是同事、朋友或邻居之间,一起分享他们的快乐与欢笑,充分体现了一个马来西亚的精神。
这情景不应仅仅是在各族节日庆典时才体现,我们必须把这种情谊深植于文化之中,并在每日的生活中实践。如果我们能够在这期间建立良好的关系,这将有助我们互相了解及建立信念。
让我们在一个大家庭内,通过共同的欢乐、生活及工作,展现我国多元化的优势。让我们原谅和包容彼此的过失,并透过互相学习来巩固我们的优势。
如果人民可以消除偏见和误解,把各族的力量凝聚起来,我们的国家将继续壮大。
如果我们继续受部分极端宗教言论的影响,而导致人民之间互相仇恨及猜疑,我们的国家将无法强大将。马来西亚要向前迈进,我们不要种族主义,更不容嫉妒及偏狭的宗教极端言论。所以,人民切勿随之起舞。
当我们普天同庆之时,让我们通过认知自身的成就、弱点与优点,以得到各族的谅解。除了出席传统的开放门户,这也是一个增进理解及加强各族的信任的机会。
谨此祝贺:开斋节快乐!
----------------------------
Hari Raya message from MCA President Datuk Seri Dr Chua Soi Lek
On behalf of the MCA, I would like to extend our warm wishes to all Malaysians celebrating Hari Raya Aidilfitri.
After a month of fasting and abstinence during the holy Ramadan period, it is time for Malaysians to come together to join their fellow Muslim friends and neighbours to usher in the festivity.
We see the coming together of all Malaysians as colleagues, friends and families, and sharing food on the same table, having fun and laughter. This is a clear manifestation of what 1Malaysia is all about.
Such a scenario should not be short lived and only enliven during festivities.
We should make it a culture that every day should be as such and not only during each festivity. If we can foster such rapport during this time of period, there is no stopping us from continuing with such a philosophy and understanding.
Let us draw strengths from our diversity to see things as one and to play, eat and work as one family. Let us not see faults in each other but identify strengths for us to consolidate and learn from each other.
The cohesiveness of the people to be able to bond together as a family unit would be the envy of many nations which are trying to come to terms with oppression and internal strives.
Let us not become a duplicate of these weaker nations if we allow ourselves to be entrapped by the religious bigotry of hatred or suspicion.
Racism, jealousy and religious bigotry has no place for a nation like Malaysia that is fast progressing. Let us not place a spanner in between the spinning wheel.
While we rejoice, it is also time to reflect on our achievements, weaknesses and strengths to better understand our pursuits.
Other than the joy of attending the traditional open houses, it is also the time to end the prejudices against anyone and to repair and build bridges of understanding, co-operation, mutual trust and enhancing the catalyst of strength for the nation.
SELAMAT HARI RAYA
Datuk Seri Dr. Chua Soi Lek
MCA President
Posted: 09 Sep 2010 07:25 AM PDT
(吉隆坡9日讯)马华总会长拿督斯里蔡细历希望国民在欢庆开斋节的时候,展现我国多元化的优势,原谅和包容彼此的过失,并透过互相学习来巩固我国的优势。
「如果人民可消除偏见和误解,把各族力量凝聚起来,我们的国家将继续壮大。」
他说,如果国人继续受部分极端宗教言论的影响,而导致人民之间互相仇恨及猜疑,我们的国家将无法强大。
「大马要向前迈进,我们不要种族主义,更不容嫉妒及偏狭的宗教极端言论。所以,人民切勿随之起舞。」
他补充,当大家普天同庆之时,认知自身的成就、弱点与优点,以得到各族的谅解,开斋节也是一个增进理解及加强各族的信任的机会。
蔡细历表示,迎接开斋节的同时,看到各族人民,不论是同事、朋友或邻居之间,一起分享他们的快乐与欢笑,充分体现了一个马来西亚的精神。他说,这情景不仅是在各族节日庆典时才体现,人们必须把这种情谊深植于文化中,在每日生活中实践。
「如果我们能够在这期间建立良好的关系,这将有助我们互相了解及建立信念。」
最后,他代表马华公会,祝贺全国人民开斋节快乐。
東方新聞網 09-09-2010
Stephen Hawking's Junk Science Atheism
Posted: 09 Sep 2010 07:23 AM PDT
EDITOR's NOTE: Stephen Hawking latest attempt to deny the existance of God rebuked. Isn't it a wonder why Stephen Hawking has never won the Nobel Prize for Physics? It's also a wonder how Stephen Hawking is able to come to such conclusion without any physical evidence. Relying only on his theoretical models.
Stephen Hawking's Junk Science Atheism

Commentary by Matthew Cullinan Hoffman

MEXICO CITY, September 6, 2010 (LifeSiteNews.com) - World-famous physics professor Stephen Hawking is making waves and headlines by claiming in his new book, The Grand Design, that God is not necessary to explain the existence of the universe because, in his words, "as recent advances in cosmology suggest, the laws of gravity and quantum theory allow universes to appear spontaneously from nothing."

"Spontaneous creation is the reason there is something rather than nothing, why the universe exists, why we exist," he adds. "It is not necessary to invoke God to light the blue touch paper and set the universe going."

Although the book is not yet available to the public and only a few paragraphs have been quoted in the commercial media, it appears that Hawking is playing the same game he played in his celebrated work, A Brief History of Time, which established his fame in the 1980s and has sold millions of copies worldwide. He takes theories that he admits are unproven, then uses verbal sleight of hand to begin treating them subtly as fact. Even worse, however, is his method of spinning ludicrous philosophical conclusions from such theories, implying that they simply follow from the science.

Hawking makes hay out of the theory of the "vacuum fluctuation" to imply that matter can simply spontaneously appear, created out of "nothing." A vacuum fluctuation is an event in which the forces of nature manifest themselves briefly as "virtual particles," so briefly they cannot be directly observed, and then disappear. Such theoretical entities seem to be well supported by experimental evidence. However, physics has not abandoned the principle of the conservation of mass and energy, and the "nothing" that such particles receive their mass from is in fact something very real, known as "vacuum energy," which permeates all of space.

"Quantum cosmologists," such as Hawking, have made a cottage industry out of speculating that events like vacuum fluctuations could result in the creation of entirely new worlds, although they have no direct experimental proof of such events occurring. This is in keeping with Hawking's general obsession with highly theoretical constructs that have little hard data to support them. He has, for example, spent many years theorizing on the properties of black holes, entities whose very existence remains unproven. This is why, despite his great fame and unquestioned ability, he has never received the Nobel Prize in physics.

In his latest bid for publicity, Hawking appears to be employing his usual shell-game verbiage to imply the "spontaneous" appearance of the physical world, with Nothing itself as a creator. His theory emphasizes vacuum fluctuations, but it apparently slips his mind that the law of conservation of energy remains an axiom of physics. He defines "nothing" in a very peculiar way -- apparently the energy of the vacuum is "nothing." Moreover, Hawking cites two particular "nothings" to justify his something-from-nothing theory, which are the laws of gravity and quantum mechanics (the laws governing microphysical particles). He says that these laws make such events possible. Are gravity and quantum-physical laws "nothing"?

Hawking's current statements are similar to those he made in his Brief History of Time, where he tried to imply that the universe came out of nothing because research suggests that the positive and negative energy of the universe balance each other out. Gravity, which is an attractive force, is understood as "negative energy," and the expansive movement of the universe is seen as "positive energy."

Of course, if you add together a negative number and positive number whose absolute values are equal, you get zero, but so what? Are we to conclude that because these two variables sum to nothing, that they had their origin in nothing, or perhaps that they don't even exist because they cancel each other out? If so, how could one place them as terms in the equation in the first place? Hawking never bothers to answer basic questions like that, apparently hoping that his naive and sympathetic audience won't ask them.

Selective science?

While making selective use of new and untested theories to make his case, Hawking conveniently forgets to mention that the most commonly-accepted interpretation of quantum physics has a tendency to dramatically undermine his position. That interpretation is known as the Copenhagen Interpretation (CI), popularized by Nobel Prize winning physicist Niels Bohr. The CI postulates that particles don't really exist until they are observed -- they only exist in a potential way, as probabilities. Indeed, if one is to take the ultra-empiricist position that Hawking takes, in which perception and reality are naively equated, this is the most logical conclusion one can draw from modern quantum physics, which uses probabilities to address the trade-off between the precision of our knowledge about the location and momentum of particles.

However, if it is true that particles don't exist until they are observed, then human beings themselves would not exist, and therefore the whole universe would not exist, unless there were a non-physical observer outside of the universe causing it to exist. This is one reason that some physicists who initially embraced the CI because it dovetailed with their empiricist worldview, have backed away from it. They don't like the conclusions it tends to lead them to. The non-physical observer outside of the universe, causing it to exist by observing it, sounds too much like God.

Not surprisingly, Hawking has rejected the CI in favor of another, less popular interpretation called the "many worlds" interpretation. According to Hawking's own review of the book, he applies this interpretation of quantum physics as if it is something that flows out of the science itself, rather than being an unproven (and currently unprovable) supposition that is rejected by large numbers of physicists. He then uses this fanciful theory, which claims that every quantum event spawns new, alternate universes where all possibilities are realized, to reject the strong anthropic principle, which argues that the fine-tuning of the universe suggests the existence of a Creator. Hawking argues that with so many parallel worlds, one is bound to be friendly to life, and so no further explanation is needed.

Natural science vs philosophy and religion

However, the errors in Hawking's thinking run deeper than the inconsistencies and speculations in his use of modern physics. They imply a fundamental misunderstanding about the differences between the natural sciences and the sciences of philosophy and theology. While the natural sciences can give answers to questions about the precise nature of physical objects and their behavior, they cannot answer questions about the origins of the physical world itself, which is an area addressed by metaphysical philosophy, theology, and religion.

In fact, Hawking openly characterizes his new book as a challenge to philosophy itself, claiming that modern physics is capable of answering all of the questions addressed by the philosophic sciences, thus rendering the latter obsolete.

The absurdity and arrogance of such a proposition is immediately obvious when one considers that physics and other physical sciences don't have non-physical reality as their subject matter. Physics studies physical things. It doesn't study purely abstract concepts according to their nature, like the formal sciences of logic, mathematics, and geometry - which are ironically sciences on which physics depends. Physics therefore cannot tell us about the origin of all physical things, which would take it to an extra-physical realm outside of its own sphere of competence.

Hawking's incredible naiveté and ignorance about the nature of philosophy and its relation to the natural sciences becomes evident when reading his Brief History of Time, which makes embarrassing blunders about Aristotle, even claiming that he denied the validity of the senses (he is famous for affirming the opposite). However, Hawking's seemingly total ignorance about philosophy also leads him to breathtaking errors in reasoning, which would inspire pity in the reader if it weren't for the fact that he will never be held accountable for them.

Hawking and his fellow-travelers want to attribute the beginning of the universe to physical laws, while ignoring the issue of their source. A law is a concept, a principle, it is not a physical thing. How do such laws exist without a lawgiver? How do concepts exist without a mind to conceive them? If so, where and how do they exist? Are they floating around in the mythical ether?

More problematical is the very existence of things that do not exist by their nature. There is nothing necessary about the laws of physics as we find them, nor the physical objects of our universe and their properties. We can conceive of an infinite number of possible universes, each with their own set of laws, objects, and internal conditions. So why does this universe exist and not others? If others exist, why do they exist instead of not existing? This is known in philosophy as the contingency problem, and it is one that physics cannot begin to answer. The finite things of our world do not exist by any internal necessity. Therefore they must depend on something else for their existence, and ultimately all things must depend on a being that exists by its very nature, that exists per se. Christians, Jews, Muslims and others call that being God.

Other philosophical problems arise with Hawking's belief in "spontaneous," uncaused events. Although the Heisenberg uncertainty principle, which is a fundamental element of quantum physics, requires scientists to use theories of probability and "randomness" when creating mathematical models of the physical world, this does not translate automatically to the conclusion that the world is truly, metaphysically random, and lacking in design.

Randomness is a meaningless concept without a preexisting probability function to define it, along with rules and objects to which it applies. Moreover, randomness itself is only a way of dealing with a lack of complete knowledge about a set of circumstances, much as we deal with a deck of cards that has been shuffled. The idea that the world could be the product of some primordial "randomness" and fundamentally uncaused is absurd on its face, and flies in the nature of science itself, which is the study of causes and principles. If the existence of the universe can be "random" and uncaused, so can any event that takes place within it, which would utterly eliminate science, and the ability to rationally understand the world we live in.

Hawking's thought is symptomatic of the disciplinary hubris that often overcomes academics, especially physicists and other practitioners of the natural sciences, who forget that their respective fields are, after all, limited. The natural sciences in particular seem to attract large numbers of people who are convinced that only physical reality exists, despite the massive edifice of arguments that have been raised against such a worldview for over 2,300 years by philosophy and theology. They are often laboring under the most primitive kinds of philosophical errors, especially empiricism, a long-refuted doctrine that lives on only in the naive minds of otherwise brilliant scientists, whose myopic vision of the world drives them to great achievements in their own fields, while leading them to utter failure in answering the great questions of life.

Jane Hawking, Stephen Hawking's ex-wife whom he left to marry his young nurse, probably put it best when she said of her husband, "Stephen has the feeling that because everything is reduced to a rational, mathematical formula, that must be the truth. He is delving into realms that really do matter to thinking people and, in a way, that can have a very disturbing effect on people -- and he's not competent."

Unfortunately, this brilliant physicist and incompetent philosopher is likely to have quite a disturbing effect on our already confused society, unless other, more responsible physicists raise their voices. Let us hope they do.
Malaysia Today & Anwar Ibrahim Blog Under Attack
Posted: 09 Sep 2010 07:22 AM PDT
Laman Web Malaysia Today masih tidak boleh dilayari sejak awal pagi lagi sehingga sekarang. Selain itu Blog Ketua Pembangkang Malaysia Anway Ibrahim juga mengalami masalah yang sama...


Laman Web Malaysia Today (http://www.malaysia-today.net/) masih tidak boleh dilayari sejak awal pagi lagi sehingga sekarang. Selain itu Blog Ketua Pembangkang Malaysia Anway Ibrahim (http://www.anwaribrahimblog.com/) juga mengalami masalah yang sama...

Menurut laporan daripada Free Malaysia Today, laman web tersebut turut diserang dan tidak boleh diakses sejak jam 3 pagi lagi dan kini sudah kembali ke keadaan biasa...

[ADS] Terima Email Dan Dapatkan $$$ Setiap Kali Membacanya !!!
[ADS] Malaysia Online Contest, Promotion & Earning Blog!!!

Lihat laporan dibawah:



FMT under DDOS attack



PETALING JAYA: The FreeMalaysiaToday website has come under attack, rendering the news portal inaccessible to readers since 3am this morning.

According to FMT's chief technical officer Thirun Nadason, the Distributed Denial of Service (DDOS) attack is believed to be the work of professionals.

"Our tech team is working on ensuring that service can be provided uninterrupted," he said.

FMTs' managing editor Phlip Rodrigues condemned the attacks.

"This is the second time such an incident has happened but FMT will not be discouraged by such unscrupulous actions and will continue to report without fear or favour.

"FMT also wishes to apologise to our readers for any inconvenience caused," he said.

FMT's tech team managed to bring the news site back online at about 9.15pm, after undergoing almost 18-hours of downtime.

"We hope we can keep the site up now but we will be monitoring the situation," added Rodrigues.

Popular blogger Raja Petra Kamarudin's Malaysia Today, which also came under DDOS attack, however remains unavailable as of 9.30pm.

http://www.freemalaysiatoday.com/fmt-english/news/general/10094-fmt-under-ddos-attack

Constricted by boas – the fall of Anson Wong?
Posted: 08 Sep 2010 11:13 PM PDT
By Hilary Chiew

COMMENT "I don't want to go to jail again." -- Those were the words uttered by Anson Wong slightly over a year ago to me.
I was confident that he said that with full knowledge that he is untouchable in Southeast Asia – one of the regions which had become a safe playground for the flamboyant wildlife trafficker.

There is an undoubted air of cockiness in Wong. His underlying message was: Catch me if you can!

From his Toshiba laptop, he nonchalantly showed photographs of him holding a Malagasy ploughshare tortoise purportedly in a market in the neighbouring Zanzibar island off Tanzania. He claimed that he was on holiday there, and declared that he has remained clean since returning from the United States sometime in 2004.

Now, what are the chances of a person who has been convicted of running a wildlife smuggling ring that specialises in rare reptiles like the endangered ploughshare tortoise taking a holiday in Zanzibar and stumbling upon the very same species far away from its native habitat?

The ploughshare – Astrochelys yniphora or Angonoka in Malagasy – is the largest of Madagascar's tortoises with adults reaching about 450cm in length. It is thought to number less than 500 adults in the wild and the entire wild population is found within the Baly Bay National Park, leading it to be classified as critically endangered by the World Conservation Union and listed on Appendix I of the Convention on International Trade in Endangered Species (Cites).

Baly Bay is an extremely poor region and traffickers pay local people to find the animals. However, the real problem lies with the buyers and the collectors who encourage the illegal trade in endangered animals with no thought for the conservation of the species.

The ploughshare is a much coveted collectors' item so much so that the Durrell Wildlife Conservation Trust captive breeding facility in Madagascar has now and then been hit by several thefts of the reptile.

In that interview with Wong, he "shared" an interesting inside story – that the nouveau riche of Chinese were eating the ploughshare. He finds it disgusting that the rare creature should end up in the cooking pot. He also revealed that he saw these tortoises in Bangkok, a place that he frequently visited.

He offered to provide inside information of the trade if I was interested to investigate.

Stroke of bad luck, for Wong

Then, a fortnight ago, by a stroke of sheer luck (good or bad, depending on which side you are on), his luggage broke on the conveyor belt as he was transiting KLIA for Jakarta to personally deliver the consignment to his client, who, according to him, would like to receive the consignment before Hari Raya.

In the bag were 95 Boa constrictors, two Rhinoceros vipers and a mata-mata turtle.

For that, he was jailed six months and fined RM190,000 (RM2,000 for each snake) under the International Trade in Endangered Species Act 2007 (also known as the Cites Act) that provide for a maximum fine of RM1 million and a jail term of up to seven years.

The sentence has now come under heavy criticisms notwithstanding the fact that Minister of Natural Resources and Environment Douglas Uggah Embas has promised to appeal against the lenient treatment.

If I were the judge, I would ask Wong how much is the client paying for a snake and then I would decide how much I would fine him. Of course, the judge would be constricted, pun intended, by the RM1 million ceiling according to the Cites Act.

Do the maths and you will arrive at the figure of RM10,526.30 per snake if Wong was handed the maximum fine instead of the RM2,000 that he had been ordered to pay for each snake. The maximum fine may be more than the market value but the issue here is about deterrent and not a fair fine dictated by market price.

The price offered by the Jakarta buyer must be very tempting for Wong to run the risk in person. Wong is known to use human couriers in this lucrative transnational business. Those poor couriers are mere collateral damage that he could easily pay off to spend a year or two in prison.

Questions abound as to how Wong managed to clear the security check with his bag full of snakes at the Penang International Airport. Why didn't he obtain an export permit if indeed he had brought in the snake legally in the first place?

Have all the 95 snakes been carefully identified to be Boa constrictor constrictor and Boa constrictor imperator which are Appendix II species under Cites where regulated trade is allowed and not Boa constrictor occidentalis that is an Appendix I species where trade is prohibited?

Protected smuggler

Rumour has it that Wong's client in Jakarta is a businessman with similar connection like him over here in Malaysia. Rumour also has it that the two Malagasy women with the inglorious distinction of being the first two persons to be charged under the newly-minted "Cites" Act and are now serving their one-year jail term, were also delivering to the same buyer.

Allegations of Wong's "protected" status by a certain high-ranking officer in the Department of Wildlife and National Park (Perhilitan), the government agency that oversee wild fauna matters ranging from management to trade, is no longer news.

Animal rights groups had lodged reports urging the police and the Malaysian Anti-Corruption Commission to investigate the alleged claims highlighted by the media and the detailed accounts by lawyer-turned investigative journalist Bryan Christy in his book The Lizard King and an article in the January issue of the National Geography titled The Kingpin.

But the reports had so far been ignored.

The ministry also set up a task force to probe the conduct of the said officer and alleged abuse of special permits issued to Wong, but it ended with a lame decision to leave the matter in the hands of the very officer who claimed that she was looking into instituting legal actions against the author and publisher of National Geographic.

The authorities had generally downplayed the issue despite the pressure they had been getting from wildlife activists.

From my personal experience previously as a journalist highlighting numerous cases of mismanagement by Perhilitan, it is obvious that the ministry lacks competent personnel to analyse and probe mismanagement allegations nor has it any political will and determination to resolve the many outstanding issues.

Although the ministry is the final decision-making body on vital issues on wildlife, it is overly reliant on Perhilitan for technical advice.

The public relation arm of the ministry is only good at responding to public outcry by issuing standard PR statement that the government takes illegal wildlife trade seriously and highlighting some recent so-called success cases of enforcement.

So don't hold your breath that there would be a serious probe into Wong's network unless unrelenting public pressure is mounted against the ministry to deliver on its promise of "getting to the bottom" of the issue.

In fact, the speedy manner in which the case has been processed suggest that this would yet be another X file in the many enforcement cases where we the public will never get to know the extent of the investigation and the final findings.


---
Hilary Chiew is a socio-environmental researcher and freelance writer based in Kuala Lumpur.

Salaam Eid Ul Fitr 1431H عيد الفطر
Posted: 09 Sep 2010 05:17 AM PDT
By

Admin



Syawal is upon us and it also signifies the end of fasting during the Holy Month of Ramadan. Ramadan was supposed to be an opportunity to repent and to receive Allah SWT's Grace. Unfortunately what we have witnessed during the Holy Month of Ramadan as far as Malaysia wan concerned was Fitnah (slander), blasphemy, dumping of babies and all types of Evil committed by Muslims. We have seen how politicians, Clerics, individuals and Bloggers who spew hatred and Fitnah all in the name of Race and religion and to secure the continued political dominance of the Ruling Political Party.

On the international front, we are greatly disturbed by the unabated slaughter of Muslims in the hands of fellow Muslims in Afghanistan, Lebanon, Sudan, Yemen, Saudi Arabia, Iraq, Iran, Pakistan and Kirghistan. Unfortunately, Muslims in Malaysia and the world over turn a blind eye to this continuing carnage but are quick to react spontaneously in anger when the perpetrators are Israel and the West. Many react like in this country more for political mileage. Have we ever seen Muslims in this country or elsewhere react in similar fashion if the victims are non Muslims and especially if the perpetrators are Muslim? The strange thing is, whenever Muslims are at the receiving end, it is the non Muslims who stand by the Muslims. Such an example is the case involving the demonic possessed Pastor in the United States who wants to burn the Holy Quran on 9/11. It is the Christians who have come out full force to condemn this idiot.



The Scribe

prays that this Syawal will see an end to the Evil we have witnessed during the Holy Month of Ramadan.

THE SCRIBE

AND THE BLOG TEAM WISHES EVERYONE SALAAM EID MUBARAK.
Feedjit Live Blog Stats
BN "Timely Festive Greeting…??"
Posted: 09 Sep 2010 05:09 AM PDT
The management and staff  of audie61 would like to wish all our muslim friends and readers,"Selamat Hari Raya Aidil Fitri" Please drive home carefully "Maaf zahir dan batin, Pandu cermat pasti jiwa selamat."
It seems the UMNO SG has certainly found the appropriate time to get noticed and be the talk of the Raya Holidays in Sarawak. He seems to be rubbing more salt in to a very delicate situation and this internet report will not win him many friends amongst the 'closest aides" to CM Taib.
 TIMELY ONLY HE KNOWS….
Barisan Nasional (BN) is confident it will keep Sarawak regardless whether Tan Sri Abdul Taib Mahmud leads the ruling coalition, its secretary-general Datuk Seri Tengku Adnan Tengku Mansor said.
But Tengku Adnan reminded state party leaders to be aware of public sentiment outside the coalition and to assess the political situation carefully.
"Whether he is there or not there it makes no difference; BN will still win in the next election. But as you know, recently PBB came out with a statement saying that he should carry on," he said in an interview with The Malaysian Insider.
"It is not for the party to say," he added, noting that the coalition wanted to keep its two-thirds majority in the Sarawak assembly.
Taib, who has served as Sarawak chief minister for the past 29 years, is said to have been under pressure from another leading BN Sarawak member — the Sarawak United Progressive Party (SUPP) — to step down due to his unpopularity in urban areas where the Chinese-dominated party is contesting.
Tengku Adnan, also Umno secretary-general, however stressed that federal party leaders would not interfere in Taib's final decision.
"In Sarawak, I believe that Pehin Sri Taib Mahmud will evaluate what the people really want. He is a statesman, I believe he does not want to destroy Barisan Nasional. It is up to him decide. As you know, we do not like to meddle in the component party members affairs," he said.
Taib has helmed the Sarawak administration for close to three decades. — file pic
Taib leads the Sarawak BN and also its largest party, the Parti Pesaka Bumiputera Bersatu Sarawak (PBB).
 All PBB branches expressed support for Taib's continued leadership of the state in its next polls, soon after he declared that he would step down if he was no longer needed.
SUPP leaders have recently met with Prime Minister Datuk Seri Najib Razak to express their concern on issues affecting the state BN.
Its president and Sarawak deputy chief minister, Tan Sri George Chan, had said this week they received strong support from Najib and would be meeting with Taib soon.
Chan, however, did not elaborate on the details of his meeting with Najib, who is the national BN chairman.
"We also know what is happening there. We know the situation there. I believe the chairman and the prime minister must have spoken to the chief minister, telling [him] the actual situation in Sarawak and what we need to do in order for us to remain in power," said Tengku Adnan.
He also dismissed talks of SUPP abandoning the state BN ahead of the next Sarawak election.
"The situation with SUPP is because they felt that they are no longer effective in the state because of some shortcomings in the state itself. But they have not left [the] state BN, they are still a component member of BN Sarawak and their state assemblymen are still in the Cabinet of Sarawak," said Tengku Adnan.
"We hope that they will still stay on as a component member of BN Sarawak, irrespective of whatever their feelings are and their performance in the last election," he added.
Tengku Adnan also reminded the SUPP that they are in a real partnership where no component party will be left out.
He also said that the party and the Chinese community would still be represented even if SUPP does not do well in the next election.
"We have been 'married' for a long time. We cannot simply ditch our partners just because they are not doing well," said Tengku Adnan.
The Chinese make up only 26 per cent of the Sarawak population, but they reside mainly in urban, more developed regions of Malaysia's largest state.
There are two Chinese SUPP ministers in the Sarawak Cabinet and five assistant ministers.
The current term of the Sarawak assembly expires in July next year and the government is expected to call for state election by the end of this year.
The opposition collectively won nine seats in 2006, seven of which are Chinese-majority.
"We are in a real partnership. We don't have a loose arrangement. Take for example Gerakan. We appoint the president as a minister," said Tengku Adnan referring to Tan Sri Koh Tsu Koon who was made senator and appointed to Cabinet despite failing to win a federal seat.
He also played down the fear that the Chinese would not be represented in the next Sarawak government, adding that SUPP's problems could still be mitigated.
"I still believe if certain things [are] done now, maybe Sarawak needs new faces in certain parts. Maybe George Chan has been there too long, maybe Wong Soon Koh also has been there too long," said Tengku Adnan.
"Maybe they need some new faces, but as I said, we are also taking risks with new faces," he added.
Chan, 74 has been a state assemblyman since 1983 and was appointed deputy chief minister in 1996, while state Finance Minister II Datuk Seri Wong Soon Koh, 68, first won his state seat of Bawang Assan in 1991, and has been in the Cabinet since 1996.
Tengku Adnan also reminded the state leaders to solve the native customary rights (NCR) land issue, which has been used by the opposition in its campaign.
"The RM20 million given for land survey, I said, yes, people will applaud, but at the end of the day they want to see their land titles. We need to perform," said Tengku Adnan.
Najib in his recent visit to Sarawak announced an allocation of RM20 million for the surveying of NCR land.
The measure was to ensure the government's recognition of the Sarawakian natives' land ownership.
Global Indian Fest Model Search 2010
Posted: 09 Sep 2010 04:19 AM PDT
Agenda Suria, the main organizer of Global Indian Shopping festival (GIF) has selected its first batch of Models to contest in the finals which will be held on Saturday 11th Sept 2010. Lets get the views from the panelist on the scenario of the modeling industry especially to the young Indian teens. Video by Arvind Raj

Time:

04:53

More in

News & Politics
Posted: 09 Sep 2010 04:26 AM PDT
… Maaf Zahir Batin
Courtesy of pix from here.
Tagged:
Selamat Hari Raya
We Are Under Severe Attack! - Raja Petra
Posted: 09 Sep 2010 04:40 AM PDT
Malaysia Today is under severe attack! And another website Free Malaysia Today is also block just a few hours ago. There are rumours going around that Wong Chun Wai the chief editor of The Star new media is to be sack.
There is now a cyber war in Malaysia and the suspicion is that the corrupt and evil people are behind the attack depriving Malaysians of their favourite alternative news site.
The government controlled media are fast losing readership and circulations of the main stream news papers fast dropping and there were talks by the authorities in the implementation of a Malaysian Green Dam to block out internet sites.
"We are under severe attack"
Raja Petra said in an email from London as reported by Asia Sentinel just a few hours ago.
The story carried by Malaysia-Today on 5th September about Tay Kay Hock of Johan Holdings Bhd asking for RM500 million for the award of the railway contract and the Penang second bridge project has caught the attention of the Chinese authorities and is viewed with grave concern as the chinese government is on an anti corruption campaign wiht high profile government officials being caught and convicted. Corruption is viewed as a serious capital crime in China and is punishable through public execution.
Read Asia Sentinel "Malaysian Website Block to Cover Up Scandal" 
HERE
Read China Top Official Sentenced to Death
HERE
Read Malaysia Today Under Attack in Sept 2009
HERE
Posted: 09 Sep 2010 03:15 AM PDT
Selamat Hari Raya AidilFitri Kepada Seluruh Pembaca Malaysiawaves
Posted: 09 Sep 2010 02:50 AM PDT
988FM sackings: Don't blame MCA, says Dr Chua
Posted: 09 Sep 2010 01:33 AM PDT
MCA president Dr Chua Soi Lek turned the tables today on sacked 988FM deejay Jamaluddin Ibrahim and chief executive Wong Lai Ngo, ticking them off for blaming his party for their predicament. Full story here: www.malaysiakini.com

Time:

01:00

More in

News & Politics