---
UMNO - seperti batu-batu dipadang pasir?
Posted: 20 Jul 2010 04:05 PM PDT
Saya ada seorang sahabat yang menjadi tenaga pengajar disebuah institusi pengajian tinggi. Beliau mengajar subjek Ilmu Alam dan beliau begitu mahir tentang bidang pengajaran 'physical geograhy'.
Sebagai seorang mengikuti perkembangan politik tanahair beliau memberitahu saya jawapan yang sebenarnya kenapa dipadang pasir kita selalu mendengar letupan-letupan kuat tetapi tidak ada apa-apa jenayah tembak menembak yang berlaku dan bagaimana ianya boleh dibidalkan terhadap apa yang berlaku dalam politik tanahair kita.
Ianya hanyalah satu fenomena biasa dipadang pasir dimana kita sering mendengar dentuman letupan batu-batu yang pecah kerana proses sains fizik semula jadi yang berkaitan dengan perubahan suhu setempat.
Pensyarah ini memberi tahu letupan-letupan yang ddidengar itu merupakan letupan kepada batu-batu yang besar-besar kerana batu-batu itu pecah diluar dan didalam hasil dari pertukarang suhu panas kepada suhu sejuk dan pertukaran suhu sejuk kepada suhu yang panas.
Pertukaran suhu dengan 'extreme' itu membuatkan batu-batu itu pecah dengan sendirinya dan ianya membawa kepada pecahan batu-batu itu yang membawa bunyi dentuman yang kuat.
Batu-batu itu akan naik suhunya kerana cuaca yang panas tetapi pada malam hari dengan suhu yang sejuk makan suhu batu-batu itu akan kembali sejuk.
Tetapi belum pun sempat suhu batu itu sejuk dengan secukupnya, hari kembali siang dan suhu cuaca disiang hari yang panas itu membauatkan batu itu tidak pernah mendapat suhu yang sesuai untuk batu-batu itu kekal dengan struktornya yang asal kerana proses turun naik suhu yang 'extreme' itu membuatkan batu itu pecah dengan sendirinya.
Selain dari itu pengaruh angin yang kuat (wind abrasion) dengan pukulan pasir kepemukaan batu itu membuatkah batu-batu itu akhirnya berubah bentuknya dan tidak lagi mampu untuk bertahan dan terus sahaja pecah dan jatu kebawah.
Faktor cuaca dan suhu serta peranan pasir yang ditiup angin itu mrmpengaruhi batu-batu dipadang pasir itu maka batu-batu sepejal mana pun akhir akan pecah jua dengan pengaruh keadaan sekeliling dipadang pasir itu.
Itulah sebabnya jika kita berada dioersekitaran padang pasir kita selalu mendengar dentuman batu-batu yang pecah dengan sendirinya dan dalam jangka masa yang panjang keadaan perekitaran itu akan berubah rupa kerana proses perubahan yang dihasilkan oleh cuaca yang berubah-ubah itu.
Maka kita tidah payah hendak berkerja keras untuk memecahkan batu-batu itu kerana batu-batu itu akan pecah dengan sendirinya.
Begitu juga UMNO. Jika masih tidak ada proses transformasi yang sangat-sangat diperlukan itu maka UMNO akan berderai dengan sendirinya seperti batu-batu yang pecah dipadang pasir itu.
Suhu didalam UMNO itu turun naik dengan mendadak sejak sekian lama, maka tidak hairan ianya akan pecah dengan dentuman yang kuat seperti yang selalu kita dengari jika berada dipadang pasir.
Kita tidak payah menyalahkan sesiapa jika UMNO itu pecah berderai kerana itu merupakan proses yang telah dibiarkan berlarutan buat sekian lama.
Pembangkan hanya menjadi 'natural recipient' kepada kekalutan yang ada dikalangan kita dalam UMNO.
Itu sebab saya jarang-jarang mengkritik parti pembangkang kerana parti itu bukan parti saya. Ingat, sesaat kita berpecah sesaat pembangkang akan berada diantara kita.
Bayangkan perpecahan sudah berlarutan sekian lama, tentulah pembangkang menjadi pengganti kepada kita dan kita akan menggantikan tempat mereka sebagai pembangkang.
Jangan salahkan ibu yang mengandungkan kita. Kita yang mengundang segala-galanya.
S'gor councils to implement integrity pacts
Posted: 20 Jul 2010 09:52 AM PDT
The Selangor government is in the process of expanding the practice of using integrity pacts at the local government level soon. The pacts were introduced earlier to combat corruption in sand mining by state-owned Kuala Semesta Sdn Bhd and other state-issued contracts. "I am proposing that the integrity pacts be implemented by local governments as soon as possible," said Menteri Besar Khalid Ibrahim. Full story here: www.malaysiakini.com

Time:

02:45

More in

News & Politics
Posted: 20 Jul 2010 11:08 AM PDT
Nikmat Allah SWT Kepada Kita Terlampau Banyak
Posted: 20 Jul 2010 10:24 AM PDT
Apabila kita berjalan dan melihat seorang ayah dan ibu menyayangi anak nya, itu adalah satu contoh nikmat Allah SWT. Apabila kita makan, nasi di pinggan kita adalah nikmat Allah SWT kepada kita. Apabila kita bernafas, oksigen yang masuk ke paru-paru kita adalah nikmat Allah. Kalau kita hendak hitung nikmat Allah kepada kita dalam kadar satu hari, nescaya tidak terhitung nikmat Allah SWT kepada kita.


Kalau kita sujud dan rukuk kepada Allah SWT 24 jam pun, kita tidak mampu membalas semua nikmat Allah SWT yang berikan kepada kita. Rahmat Allah SWT kepada kita adalah apabila Allah SWT menurunkan syariatNya kepada kita yang menyatakan setiap tinkah laku kita adalah ibadah.

Benar, syariat Nya adalah RAHMAT Nya kepada kita. Tapi, kita buang syariat Allah SWT atas alasan2 bodoh yang dijana oleh UMNO. Sedari mula lagi UMNO telah berusaha menghalang perlaksanaan syariat Islam di Malaysia

ALLAH SWT TURUNKAN BANYAK NIKMAT NYA KEPADA MALAYSIA

Malaysia penuh dengan nikmat dari Allah. Percaya atau tidak, dari statistik Bank Negara, Malaysia adalah sebuah negara yang kaya semenjak Merdeka lagi. Ekonomi Malaysia jarang meleset kecuali pada 1980an kerana jatuhnya harga komoditi dunia.

Jadi, mustahil dengan Nikmat Allah SWT yang melimpah ruah ini, Malaysia akan jadi bangkrap pada 2019. Negara kaya raya tapi hampir bangkrap. Hutan negara sudah 64% dari pendapatan negara.

Ertinya, nikmat Allah SWT kepada Malaysia tidak ditadbir dengan baik atau disia-siakan kerana korupsi . Maka, tugas setiap warga Malaysia, kepada Allah SWT, untuk membuang pentadbir yang ada sekarang dan menggantikan dengan pentadbir yang baru.

Sebab itulah Allah SWT berfirman:



"Telah nyata kerosakan di darat dan di laut disebabkan perbuatan tangan manusia, supaya Allah merasakan kepada mereka sebahagian dari (akibat) perbuatan-perbuatan mereka agar mereka kembali (ke jalan yang benar)." [TMQ ar-Rum (30):41].


Dan tugas untuk membasmi mereka yang merosakkan segala nikmat yang Allah SWT beri adalah dipanggil Nahi Mungkar seperti firman Allah SWT:



03:114 "They believe in GodAnd the Last Day; They enjoin what is right,
And forbid what is wrong; And they hasten (in emulation);In (all) good works:
They are in the ranks, Of the righteous."


PENUTUP

Jadi, jangan ingat apabila kita dengar MAlaysia hampir bankrap, ia tiada kena mengena dengan tanggungjawab kita sebagai seorang Muslim. Jelas, ia adalah salah satu contoh bagaimana nikmat Allah SWT telah disia-siakan untuk mengkayakan hanya segelintir UMNOPUTRA.

Padahal nikmat Allah di Malaysia adalah untuk mereka-mereka yang miskin dan memerlukan. UMNO menggunakannnya untuk mengkayakan kroni2 mereka.

Kalau tidak dibuang UMNO, saya tak tau samada nikmat Allah SWT akan terus diberi kepada rakyat Malaysia seperti sebelum ini.

Wallahualam

Tulang Besi

ps Syariat Allah SWT juga nikmat. Apa yang diharamkan oleh Allah SWT adalah untuk menjaga kebajikan serta keselamatan manusia sejagat. Misalnya, apabila Allah SWT mengharamkan riba, ia bertujuan untuk memastikan tiada penindasan dan kezaliman berlaku secara meluas.

Di Indonesia misalnya, hutang2 mereka yang diambil semenjak tahun 1970an masih terus dibayar sehingga sekarang. Di tambah lagi dengan hutang baru yang dibuat Suharto dan kroni2 mereka, hasilnya hutang Indonesia sekarang sudah menggunung.

Maka, Indonesia tidak mampu membantu hatta rakyat sendiri sehingga rakyat mereka sendiri kelaparan dan melacur untuk mendapat sesuap nasik.

Alam sekitar juga terjaga kalau riba tidak diamalkan oleh masyarakat dunia. Manusia menghancurkan segala nikmat dan ciptaan Allah SWT untuk membayar bunga di atas hutang yang mereka ambil.

Riba adalah diharamkan oleh Allah SWT demi menjaga kesejahteraan manusia dan alam sekitar.




Posted: 20 Jul 2010 09:52 AM PDT
This article which appeared at Sarawak Tribune 21/07/10 will inadvertantly quash all rumours and speculations that Larry Sng will join the Opposition Front Pakatan 4 in Sarawak.
There has been an injection of venom into all these speculations/rumours and a close aide to Larry who audie61 interviewed has also said,"There is No truth"
Below is the story:- Abang Salfian Nawawi
20th July 2010 Time: 13:50pm
Larry is very much a BN man, says Jimmy

KUCHING: What has been reported in an internet portal and circulating around the political sphere of an Assistant Minister Larry Sng joining Parti Keadilan Rakyat (PKR) has indeed being doused off if by this exclusive interview by our political correspondent. He clearly said,"Larry is very much a BN man without hesitation."
Former three-term Sri Aman Member of Parliament Jimmy Donald, who has switched from Parti Rakyat Sarawak to Parti Keadilan Rakyat said this through a telephone interview when asked about the rumours of him working in cahoots with Sng Chee Hua (Larry Sng's father) to prepare for Larry to join PKR.
"It is just rumour, Larry is very much a BN man and I have not even spoken to the Sngs within a year," he said brushing off the rumours being brewed-up at blog and also after a Bernama story which New Sarawak Tribune carried on July 19th (Monday).
Jimmy also said also these (rumours) are news to him and when asked about Larry's being pushed out of N.54 Pelagus, he said that is BN's problem not his (PKR's) problem.
According to an internat portal, Larry Sng, an assistant minister in Taib's Cabinet, is currently in political wilderness as no local parties have accepted his requests to join them.
The portal also said that Sarawak PKR chief Baru Bian said he was aware of rumours that Sng was trying to push his son Larry into joining PKR.
When press for further comments on Larry being accepted as a direct BN candidicate, Jimmy says it's up to the BN's leadership and again, it's not his (PKR's) problem.
Posted: 20 Jul 2010 10:39 AM PDT
This article from Patrick Lee who wrote to Free Malaysia Today best describe the facts of the recent price hikes in sugar, fuel and gas. 
Don't forget that the majority of Malaysians today are a poor lot with 57.8% of the total house holds earning less than RM3,000 a month and another 12.9 % of the households earning between 3 to 4 thousand ringgit a month. These are the greater majority of people making up 70.7 % of total households and certainly the umnoputras are not in this category they are in the upper 5 % category living in 24 million ringgit homes.
Patrick Lee wrote:
Akin to a death sentence

How will the price hike affect Malaysians? For high-income groups, perhaps not at all. While the middle-class may feel a bit of a pinch, it is the lower-income category that will suffer the most.

Raja Nong Chik Raja Zainal Abidin, Federal Territories and Urban Wellbeing Minister, stated that RM3,000 should be enough for just about anybody, especially if you're a city dweller. As long as they "do not live in luxurious places".

Even without price hikes, many Malaysians are already finding it difficult to make ends meet, much less live in "luxurious places". A worker from Hulu Selangor's Nigel Gardner plantation may find himself taking home not more than RM600 a month. Many indigenous tribesmen such as the Semai have had to live without basic amenities, such as education, proper roads and even electricity.

Political analyst James Chin says that the increase in fuel and sugar prices would raise a family's expenses by about RM100 to RM150. For the poverty-stricken family, it is akin to a death sentence.
Families will have to cut down on already sparse stocks, and no number of political visits during by-elections are going to assist them.

Government reaction

Just last month, Minister in the Prime Minister's Department Nazri Aziz said that there was not enough money to keep the Public Service Department scholarships going (a decision that was overturned). He also talked about shifting Parliament to Putrajaya, with an RM800 million price tag.

Recently, it was announced that parliamentary speakers and senate presidents were to receive hefty allowance increments, including RM2,500 for hiring servants. Barisan MPs have also been given an additional RM500,000 each, presumably for the benefit of their voters.

And let's not forget the RM800 million allocated for the upcoming palace along Jalan Duta, where many workers there have complained of not receiving their wages.

It is one thing to make a tough, unpopular decision. It is another thing to receive some benefits for yourself after doing so.

Raising the price of essential goods, while saying there isn't enough money for the public, is like adding insult to injury.

The funny thing is, Malaysia is not a war-torn country with a dearth of natural resources. We have an abundance of natural wealth to keep the country going for a long, long time.

So why we are we running out of money? Why are some communities finding it difficult to put food on the table? Why do we still have people without clean water and electricity?

Then again, why is it so easy to approve of yet another multi-billion ringgit contract without public scrutiny?

While Parliament seems to have no trouble increasing its MPs' wages or considering a Goods and Services Tax, there appears to be little effort made to protect workers or implement much- needed infrastructure.

With the government planning to do away with subsidies by 2020, and with people having to "change their lifestyles" in response, it's going to get a lot tougher for Malaysians to survive on a day-to-day basis.
Read the full article
HERE
In the US, and necessarily the world … "Economic Meltdown: The Final Phase"
Posted: 20 Jul 2010 08:06 AM PDT
Malaysian politics have reached a point where it would be best one takes a hiatus from all the mumbo jumbos that have been spewed all over to preserve some semblence of sanity.
That's the position this blogger has taken since a little more than a year ago and has concentrated on highlighting some of the issues, emerging mainly from the US, that have literally brought the world down to its knees.
The Obama's battlecry "For Change" during his presidential campaign trail that finally got him into the Whitehouse has turned out, whether one has woken up to the fact or not, to be an utter sham. For all that he had promised and quacked about, he has delivered nothing to the American people except for changes that serve his political masters and corporate cabals' greed. Thereby changing the lives of a vast majority of Americans for the worse. Where jobs, homes and savings are lost senselessly. Where everywhere one looks there's only doom and gloom.
Closer to home we have one, whose ambition is to get to the highest office in Putrajaya at all cost, that eerily echoes the kind of chicanery that has become the hallmark of Obama.
For me, the promise "Dawn of a new era" is an exact carbon copy of Obama's rhetorics "For Change." I would like to ask now: "Dawn of a new era" for whom? Is it for the hopeful Malaysian rakyat at large, who have been romanced with and are drunk with the idea of a better future come what may as long as BN has no part in it or is it for the missed-opportunities that you covet for yourself and your lackeys? The dawn for a new era is for you to gloat and cavort, isn't it? Fat hopes.
From where I stand now and look towards your direction and the antics that you have been parading all this while I will say this straight to your face now. Your "dawn" has now become a yawn, at least to me, brought on by the dark of the night that's fast enveloping your political hope. Goodbye and good riddance, Anwar Ibrahim! You are just another Obama. An evil deception.
How I have digressed. But I need the load off my chest, what.
Back to the article I would like to draw your attention to, you can click the link here to read the story or just read on …
Never for one moment thinks what happens in the US will not affect us. Everything is connected. Ignore Giordano Bruno's revelation at your own risk. Even he has said it himself that the situation has gone so bad that this may well be his last piece on this kind of reporting.
Economic Meltdown: The Final Phase

 

By Giordano Bruno
Neithercorp Press – 07/18/2010

In the financial life of every culture built upon faulty monetary policy, there are points at which the thin thread of economic faith; the thread that ties the entire failing system together, the thread made tangible by the hopes (and sometimes ignorance) of the general populace, finally snaps. From Ancient Rome, to Weimar Germany, to Argentina, to modern day America, no society fueled by unsustainable debt and fiat inflation can duck the 'Fiscal Reaper' for very long. The U.S. alone has survived since the early 1970's (after Nixon removed the last vestiges of the gold standard) on nothing but questionable credit practices and baseless optimism, but there is a limit to the power of fantasy. This is a fact that most mainstream financial analysts and some in the American public refuse to grasp. Mere belief in the enduring nature of the marketplace is not enough; the fundamentals must also support that belief.

Today, we face an atmosphere in which the fundamentals are fiercely opposed to the publicly promoted perception of the economy, and it is moments in history like this that present a clear primer for total collapse. Financial disaster is bad enough when it is at least partially anticipated. When the masses are caught completely unaware and unprepared in the midst of misguided conviction, this leads to the worst kind of tragedy: the ironic and Shakespearian kind. To avoid this brand of tragedy is one of the primary reasons why we in the Liberty Movement do what we do. We may not be able to stop the current crisis from developing, but we can create awareness, and through this we can lessen the cultural shock, and thereby lessen the impact.

Mainstream economists crowed about the "invincible" rise of globalism and the unstoppable U.S. financial juggernaut for years while more level headed and intelligent men tried to warn the public of danger. The initial derivatives collapse in 2007 / 2008 should have put all of these pathetic establishment cheerleaders to shame, not to mention out of work. Yet three years later, amazingly, we are asked, even expected, to continue to look to such sad and useless people for predictions on market stability that always turn out absolutely inaccurate, and advice on savings and investment that they are not equipped to give.

I suppose we should not be surprised by the continued lifespan of MSM parrots and puppets. They may not be helpful to the average American, but they are very helpful to international banks and the globalist companies that pay their salaries. They distract and confuse us. They comfort when they should caution, and contradict when they should pay heed. Our financial house is burning from the bottom floor up, and they assure us that the warm orange glow is just the dawning of a new and beautiful day. We are told to "look to the future", a return to normalcy is "just around the corner". Never would they dare to weigh the cold hard factors of the present, or the ruse would be up. Whether they are aware of it or not the lies media pundits perpetuate set the stage for even greater upheaval, to the detriment of most, and the benefit of only a handful.

In this article, as we have in so many others, we will examine those lies, as well as the truths they are meant to hide. The most important truth of all being, that not only are we not in the middle of a recovery, but that the final phase of the economic meltdown is about to commence …

Distractions, Half-Truths, And Outright Lies

"We will not have any more crashes in our time."
- John Maynard Keynes in 1927

"I see nothing in the present situation that is either menacing or warrants pessimism… I have every confidence that there will be a revival of activity in the spring, and that during this coming year the country will make steady progress."
- Andrew W. Mellon, U.S. Secretary of the Treasury December 31, 1929

"[1930 will be] a splendid employment year."
- U.S. Dept. of Labor, New Year's Forecast, December 1929

"While the crash only took place six months ago, I am convinced we have now passed through the worst — and with continued unity of effort we shall rapidly recover. There has been no significant bank or industrial failure. That danger, too, is safely behind us."
- Herbert Hoover, President of the United States, May 1, 1930

Most of us were not alive to witness the throws of the Great Depression, but for many, the quotes above sound strangely familiar. Pundits and government officials of our fateful era have taken to spewing the same kind of nonsense on a daily basis, and one begins to wonder if they are TRYING to top the ridiculous statements of their forebears in an attempt of ultimate mockery. Today, not only are we told that "green shoots" abound, but that if those green shoots fail, it will only be because we did not "believe" hard enough in their existence!

http://www.telegraph.co.uk/finance/comment/jeremy-warner/7864373/Will-the-world-suffer-a-double-dip-recession-Only-if-we-talk-ourselves-into-it.html

It is this kind of idiocy that led us to the state of affairs we are in now, and it is the same idiocy that will leave millions of Americans in extended financial ruin in the near future. The absurd idea that prosperity is driven merely by blind optimism must be put to rest if we are ever to rebuild. Transparency, the pure and unadulterated truth, must be present in every aspect of government and finance without question for a culture to succeed. No longer can we operate in a system built upon the premise that the American people must be kept in the dark "for their own good".

The essence of the recovery argument lay in unsubstantiated rhetoric, skewed statistics, and the over-promotion of news items that in reality are very minor economic indicators. Wall street reform has been heralded as a fix-all, yet the language of the legislation does little to nothing in reigning in the toxic derivatives trading practices that fomented the housing bubble, nor does it take any measures against the root cause of the mortgage crisis; the private Federal Reserve Bank, which artificially lowered interest rates and lending standards during the 1990's knowing full well that this would amass pockets of poisonous debt securities throughout the economy. International banks have not been truly punished for their practices of market rigging and faulty accounting, nor will they be. The recent and laughable lawsuit settlements of AIG and Goldman Sachs prove that no bankers will be held accountable, only penalized with fines that amount to little more than pocket change to these monstrous global corporations:

http://www.sec.gov/news/press/2010/2010-123.htm

http://www.cbsnews.com/stories/2010/07/16/ap/business/main6685538.shtml

This means that the conditions which triggered the initial collapse have not been mended in any way. Absolutely nothing has changed since 2007. Americans have only been temporarily shielded from the effects and the particulars of continuing financial corruption. For instance, it has been revealed that the SEC itself has known since at least April that Citigroup has been hiding assets and debts on its books by counting Repurchase Agreements as actual sales. For those of you not familiar with such slight-of-hand, this is the same kind of accounting trick that led to the fall of Lehman Brothers:

http://www.reuters.com/article/idUSTRE66F0NV20100716

Citigroup claims, of course, that these Repurchase Agreements are only a small part of their operation and will not affect their ability to function. The problem is that like Lehman Brothers and Citigroup, it is probable that most global banks have used false accounting procedures to hide the true measure of their leveraged capital. It certainly is not in their best interest to reveal the whole truth, so why would they? Due to the continuing dilemma of hidden and unreported bank debts, it is only a matter of time before we witness yet another credit implosion, followed by even more taxpayer funded bailouts, and even greater stress on the stability of the U.S. Dollar.

While empty promises of reform and the hidden accounting practices of banks have kept markets malleable for the moment, it is really the exaggeration of consumer spending and retail gains, along with rigged unemployment reports from the Labor Department, that have kept the false recovery wheel spinning for over a year. Any profit or production increase by almost any company has been held up as a rallying cry for a bull market, even though in most cases these companies increased profits by cutting their labor force, and increased production by forcing their remaining employees to work harder for the same amount of money. They did not expand profits because the U.S. consumer is spending once again with wild abandon as has been suggested every time new quarterly profit reports are released. After a year of this misrepresentation of the facts, finally, the truth is starting to come out.

Retail stocks are beginning to shed value as they take hits from decreasing sales and profits, meaning, the cost cutting strategy has run its course and retailers are still losing money:

http://www.bloomberg.com/news/2010-07-14/sales-at-u-s-retailers-fell-for-a-second-month-in-june.html

http://finance.yahoo.com/news/Dim-retail-sales-hurt-economy-apf-3335262562.html?x=0&sec=topStories&pos=9&asset=&ccode=

Service sector employment has remained stagnant. The excitable talk that started at the beginning of this year of a hiring resurgence has now faded:

http://www.reuters.com/article/idUSTRE65M2WK20100706

The bottom line; the TRUE unemployment rate of around 20% has become perpetual, and some economists are even suggesting that we accept it as a standard. The American public is now coming to realize that healthy job creation is a very distant goal, one that the government alone has no ability to achieve, bailout or no bailout:

http://www.bloomberg.com/news/2010-07-13/americans-in-70-majority-see-frozen-unemployment-as-budget-deficit-widens.html

On the international scene, news from Europe has gone abruptly quiet. After months of blaring reports on the Greek sovereign debt crisis, and the imploding Euro, suddenly, we are told that the situation is stabilized? But how? What measures were taken and how did they affect a balancing of the EU economy? The fact is, no measures have been taken. No effective adjustments have been made. The MSM has only muted the reports, and for many Americans, out-of-sight truly is out-of-mind.

Greece is still right where it was six months ago, and the debt to GDP ratios of EU member countries continue to rise.

The mere mention that Spain's Aaa credit rating was coming under review for a possible downgrade jolted stocks at the beginning of July. The review is not set to conclude for three months, but the market reaction shows that some of the larger investment firms are keenly aware of the weakness in Spain, and the chance that it will become the next in a long line of Greek style implosions:

http://www.businessweek.com/news/2010-06-30/spain-s-aaa-on-downgrade-review-at-moody-s-as-note-sale-nears.html

Portugal's credit rating was downgraded by Fitch in March, and now it has been downgraded by Moody's as well:

http://www.huffingtonpost.com/2010/07/13/portugals-credit-rating-d_n_644093.html

And, the IMF and the EU have suspended a review of Hungary's funding program while the country is in the midst of meltdown. This means Hungary will no longer have access to the $25.1 billion loan package made available by the IMF to see them through the crisis. Frankly, I think all countries are much better off not taking money from the demon spawn over at the IMF, but many of the citizens of Hungary may not see it that way. The suspension of the loan package almost ensures a national default:

http://www.reuters.com/article/idUSTRE66G0RT20100717

Most European countries are in the same predicament as Greece to varying degrees, Greece just happened to be the first to fall. The combined weight of sovereign debts in all EU countries is now threatening the very framework of the European Central Bank itself. The ECB is now facing higher interest rates, which means increased funding costs that they cannot afford without inflating the Euro:

http://www.bloomberg.com/news/2010-07-07/trichet-faces-threat-of-higher-market-rates-as-debt-crisis-hurts-economy.html

What is this leading to? A situation we have been warning about for years; either the default of numerous EU member nations, or the inflationary collapse of the Euro. In each case, the EU will eventually be forced to turn towards the only avenue left available to them; the IMF and full austerity measures. This, of course, was the plan all along….

We have just covered the broader problems in the world economy that have been obscured by the establishment media in order to perpetuate a false sense of security in the masses. However, these are simply ongoing problems that some may dismiss as "par for the course", troubles that could go on for years without causing immediate damage to America itself. Other recent events, though, now show that the likelihood of a final phase meltdown of the U.S. economy may begin before the end of this year.

The Signs Of Final Phase Collapse

It is difficult to write about economic indicators of collapse for many reasons, but the primary issue is one of relativity. Most Americans alive today have never suffered through an extended depression and few if any have ever witnessed a full fledged meltdown of a country's finance and infrastructure. Therefore, many people in this country have no point of reference with which to compare and contrast the events of the new millennium. The unfortunate reality is, when a society enjoys an extended period of affluence, they often become conditioned to take prosperity for granted. They become unable or unwilling to interpret warning signs of a collapse until the event is already near its end, and they have lost everything.

The signals listed below I believe are truly the last straw, the final alarm before the global financial system spirals completely out of control. It is impossible to say exactly when this larger secondary breakdown will occur, however, when one studies the economic disasters of the past, these same primers tend to appear preceding very fast moving financial decay.

Secondary Real Estate Bubble: If you think you've seen a catastrophe in the real estate market so far, just wait another six months. Now that the government home buyer tax credit has ended, we are starting to see how much the real estate market really was being propped up by taxpayer dollars. Mortgage bond yields have plummeted to their lowest level on record while bond sales have slumped, all in anticipation of another massive round of mortgage defaults:

http://www.bloomberg.com/news/2010-07-13/mortgage-bond-yield-spreads-that-guide-home-loan-rates-approach-record-low.html

http://www.bloomberg.com/news/2010-07-05/property-bonds-slump-most-since-march-09-on-default-risk-credit-markets.html

Sales of new U.S. homes have plunged to the lowest level on record:

http://www.bloomberg.com/news/2010-06-23/sales-of-u-s-new-houses-plunge-to-lowest-level-on-record.html

And, nearly 1 in 3 homes sales in the first quarter of 2010 were foreclosures at rock bottom prices:

http://news.yahoo.com/s/nm/20100630/us_nm/us_usa_housing_foreclosures

Home foreclosures are on track to reach 1 Million or more by the end of 2010, and home seizures have risen 38% as banks process a backlog of mortgage defaults. This is despite efforts by banks to reduce foreclosure numbers by modifying loans and attempting short sales of properties:

http://news.yahoo.com/s/ap/20100715/ap_on_bi_ge/us_foreclosure_rates

http://www.bloomberg.com/news/2010-07-15/u-s-home-seizures-rise-38-to-record-as-banks-process-forclosure-backlog.html

This is nothing compared to the nightmare that is brewing in the commercial real estate market. Commercial real estate transactions have collapsed by 90% as many people are aware:

http://www.mybudget360.com/commerical-real-estate-collapse-90-percent-from-peak-next-taxpayer-bailout-4-times-size-of-credit-card-market/

However, most analysts tend to overlook retail land occupancy rates. Commercial property vacancies have hit a ten year high:

http://www.reuters.com/article/idUSN0610302020100707

In the past, owners of commercial real estate have enjoyed extra credit and loan extensions from banks because financiers hope that by supporting the commercial market through the downturn they might retrieve profits once the economic uncertainty has ended and businesses start making money again. But what happens when the downturn does not end? Banks are only going to extend loans for so long before they pull the plug, even on commercial borrowers. It would seem that the time has come for the commercial real estate bubble to finally burst.

Why are these recent problems in the real estate market an indicator of a final phase collapse in the near term? The issue is one of prolonged instability. The recession / depression that we face today should have transpired sometime in the early 1990's, but the engineered low interest rates supplied by the private Federal Reserve during that decade created the property value boom. Any American could buy a home regardless of whether or not they could actually afford it, and anyone with a home could then use it as collateral for enormous credit lines. This new artificial debt bubble prolonged the collapse for around fifteen years. As of the second quarter of 2010, though, this credit source has been exhausted completely. There is officially nothing left to support the general economy (except, of course, fiat inflation). The effects of this lack of national capital should become very visible by the end of this year.

Unemployment Visibility: It did not come as a surprise to this researcher that the jobs market began to crumble once again in June and July, but it did come as a surprise to some. We've talked on numerous occasions about how the Labor Department hides the true level of unemployment from the public, and I won't beat that poor dead horse any further. Suffice to say, real unemployment counting the U6 measurement is around 20%. The length of the average American's unemployment has reached incredible levels. Many millions have remained jobless for 6 to 12 months. In response, the Federal Government has extended unemployment benefits several times over the past year. While this has been painted as a necessary action to save the livelihood of jobless citizens, it is less about "compassion" from the government and more about obscuring the effects of unemployment until they are ready to let the cradle fall. That time has come.

Congress has not renewed extensions of benefits as of this month, and it looks as though they do not plan to do so again. Barack Obama (or his handlers) have tried to turn this issue into another false left / right paradigm argument, claiming that it is the Republicans that are to blame for the loss of unemployment benefits. This is a distraction from the real matter at hand. The truth is, the ENTIRE government is responsible for the disruption of benefits due to the unchecked and insane deficit spending BOTH parties have enacted over the years. Extending benefits again would add billions if not trillions to the already unsustainable U.S. debt and cannot be continued indefinitely.

Unemployment benefits hide the visible scars of national job loss. Now that millions of Americans have run out, expect to see those scars in all their terrible glory. Expect homeless numbers to skyrocket. Expect crime to skyrocket. Expect suicides to skyrocket. Expect all the problems that were once muted and hidden to now parade across the street where you live. Expect things to deteriorate from the comparably nice, polite, and civil situation we have currently. Expect things to get ugly.

Municipal Debt Implosion: As we have been warning about for the past couple years, municipal bonds are in dire straights. Cities and some states are ready to implode and they are ready to implode now. Look for city defaults to rise to record levels in the next year.

California and Illinois are broke, make no mistake. When Arnold calls for state employee pay to be reduced to minimum wage and Illinois lets $5 Billion in bills go unpaid, there is no turning back:

http://www.bloomberg.com/news/2010-07-14/california-may-cut-pay-illinois-holds-bills-to-bar-downgrades.html

Municipal Bond Defaults now continue at triple the typical rate:

http://www.bloomberg.com/news/2010-07-16/municipal-bond-defaults-continue-at-triple-the-typical-rate-lehmann-says.html

This not only sets the stage for statewide bankruptcies, it also threatens to bring down large holders of municipal securities, such as Citigroup and U.S. Bancorp:

http://www.bloomberg.com/news/2010-07-06/u-s-banks-risk-untold-problem-as-muni-holdings-climb-to-25-year-high.html

Usually, muni-bonds are used by investors as a tax haven and hedge to weather credit storms like that which we are seeing now, yet, investors in the past few months have begun dumping their municipals like a bad date. I believe we will begin hearing about state defaults before the end of the year.

The Dollar? Stick A Fork In It, It's Done: As we recently predicted, the dollar has broken its traditional relationship with the stock market. Usually, when investors pull their money out of stocks, they then place it in dollar based securities as a safe haven. This causes the dollar to increase in value. In the past few weeks, though, the dollar has plummeted at the same time as stocks! This means investors no longer trust the dollar as a safe haven investment during a market crisis. As we have said for years, when this signal happens, the dollar is ripe for meltdown.

Central banks across the world are beginning to abandon the U.S. dollar:

http://wallstreet.blogs.fortune.cnn.com/2010/07/09/central-banks-start-to-abandon-the-u-s-dollar/

Despite the uncertainty in Europe, the dollar has still sunk against the Euro faster than it has in the past year:

http://www.bloomberg.com/news/2010-07-17/dollar-weakens-most-in-14-months-versus-euro-on-signs-of-economic-slowdown.html

In 2008, I predicted that China would radically re-engineer its economy, changing it from an export based hub to a self sustaining consumer hub. I predicted that they would depeg the Yuan from the Dollar after this move was done, and following that, they would dump their vast holdings of U.S. treasuries, causing the dollar to lose its world reserve status, destroying its value, and creating hyperinflation in prices here in the U.S. So far, the first two events have already occurred. China has depegged its currency from the dollar and is allowing it to begin appreciating. They have also almost finished converting their economy into a consumer system while continuing exports through the ASEAN trading bloc:

http://www.nytimes.com/2010/06/25/world/asia/25china.html?_r=1&ref=global-home

The Yuan is now being globalized by the Chinese in an effort to strengthen its base and make it viable as a reserve currency:

http://www.reuters.com/article/idUSTRE66427920100705

Some analysts have suggested that the globalization of the Yuan could take years, however, this is not necessarily so. If the U.S. dollar were to collapse, or the Euro, or both, the Yuan suddenly would look extremely viable as a reserve currency. I believe this is exactly what will happen, and, I believe China will begin depleting its U.S. Treasury holdings in the next 6 months.

Interestingly, some in China have gone out of their way to deny that such plans are in the wings, and the MSM has helped to facilitate this fallacy:

http://www.reuters.com/article/idUSTRE6660VC20100707

Set aside the fact that others in China are calling for the government to dump U.S. Treasuries:

http://www.reuters.com/article/idUSTRE66I05U20100719

Now would be the perfect time considering the dollar's recent rise due to the problems in the EU. A bond dump at this time would mean China could reap maximum profits before a final monetary breakdown. China is reverting to a consumer hub and is no longer relying on exports to the U.S., so the idea that they have any reason whatsoever to continue holding onto U.S. Treasuries is absurd.

The final key to the coming Chinese treasury dump, I feel, is in the relationship between China and Germany. Germany is really the primary pillar of the EU, without it, the EU could not exist. A barely publicized visit by German Chancellor Angela Merkel on July 15th may be the final piece of a long escalating financial relationship between China and the stronger countries of the EU:

http://news.xinhuanet.com/english2010/china/2010-07/14/c_111953600.htm

A Chinese / German financial alliance could create a core economic "shell" which might withstand an anticipated disintegration in the U.S. and some of the more indebted European nations. I do not expect the dollar as we know it to survive past 2011.

The Line Has Been Crossed

I have never seen so many indicators of total meltdown, when compared to past economic collapses throughout history, as I see today. Not to sound melodramatic, but I'm really not certain if I will be writing these financial analysis articles for much longer. I suspect that before the year is out there will be no more need, being that every facet I have laid out over the years will become glaringly obvious to everyone.

As I have stated so many times, we may not be able to stop these events from unfolding, but we can determine their final outcome. Prepare for the worst, because I have no doubt you are liable to see it before the next few years are done. Stand by your principles. Never compromise your conscience. And above all else, survive. No ending culminates without the graces of a new life, one full of possibility. It is up to you, the staunch and independent American individual, to see that that possibility is realized regardless of any obstacle or enemy. A fiscal catastrophe will not stop us, it will not break our spirits, it will not enslave us. It will only strengthen our resolve to remain forever defiant, and forever free.

Special Note To Neithercorp.us Readers: For the past four weeks or more, our website neithercorp.us has come under heavy attack by hackers or agencies employing hackers. Due to the sophistication of these attacks, we are unable to properly secure the site at this time. In order to protect you, our readers, I will be posting my articles to this page until the problem can be resolved. I hope you will continue to follow our efforts here at blogspot while neithercorp.us is on hiatus. Thank you for your continued patronage. It will take more than web attacks to shut me up…

You can contact Giordano Bruno at: giordano@neithercorp.us
Tagged:
anwar ibrahim
,
economic meltdown
,
Giordano Bruno
ACADEMICIANS FROM THE REGION VISIT PENANG
Posted: 20 Jul 2010 07:35 AM PDT
By the Administrator
After 308, academicians and researchers stepped up their interests to know or discover more about the People's Alliance government in Penang.
They are sympathetic to Penang which is now being side-lined by the Federal government that is controlled by BN as what they have been doing to the state government in Kelantan.
Federal funds have been channlled through BN/UMNO war-lords instead of the elected Members of Parliament of the People's Alliance for development, one of which is the heritage development fund that surfaced lately.
The 10th Malaysia Plan also side-lined Penang and resources are arranged to be channelled through the Federal departments, agencies and so-called 'constituency-co-ordinators' who were openly nominated by BN/UMNO, but surviving on government funds and sub subsidies i.e. tax-payers' blood and sweat.
Dato Mustafa Kamal (or more popularly known as Pak Muss), the Penang Senator, played host to our guests from the Philippines and Thailand.
PENANG HILL TO ADD A NEW ATTRACTION SOON!
Posted: 20 Jul 2010 06:51 AM PDT
By the Administrator
(The pictures above show Jimmy Lim and his assistant making presentation of his conceptual drawings)
Lately, the Penang Island Municipal Council has concurred with the Penang State Government to engage a Penang-born architect/designer Mr.Jimmy Lim of Jimmy Lim Design to draw a multi-storey snail-like platform to be erected on top of the Penang Hill at the site of the previous British Coolie Lines.
The proposed platform will provide a 360 degree view for visitors to acquire a pleasant view of Penang Island, and beyond.
Jimmy Lim drew and design natural structures for many parks in the world. He hoped to win a renowned architecture prize this time for his philosophical and environmentalist approach.
At the moment, what the previous BN state government had left us was only a dilapidated hawkers center, some ugly patched-up pavements, and virtually facilites of a typical third-world standard which very much put Penangites to shame.
It is learnt that tender will be called by end of this month by the Council for this multi-million ringgit project which will provide an added value to Penang Hill.
Many commented that it has been long overdue indeed.
As a matter of fact, I actually raised my criticisms on and suggestions to the previous BN state government for their blatant neglect of this natural asset of Penang whilst I was serving as a BN back-bencher. That was much to the displeasure of the then Chief Minister Tan Sri Dr. Koh Tzu Koon who commented that I was 'more opposition than the Opposition' in the Penang State Assembly at the material time.
Viva to the people of Penang to have voted in the People's Alliance government of Penang so as to be able to see through this eco-friendly project to be made of basically local, natural material such as wood and attap. The previous administration wasted hundreds of thousands of our rate-payers money on research and preliminary studies on Penang Hill, but offerred virtually nothing by 308, save and except their empty promises.
The proposed structure will offer space for food and beverages, children playground and other facilities, and more moderate development is anticipated to follow after this.
Penafian CNN dedahkan fitnah Utusan, Anwar
Posted: 20 Jul 2010 06:28 AM PDT
Dari Parlimen Malaysia
Pimpinan Umno, melalui lidah rasminya Utusan Malaysia telah memintal fitnah
jahat demi menggambarkan saya sebagai seorang yang terdesak dan sanggup
menjadi talibarut CIA. Laporan akhbar bertarikh 11hb Julai 2010 telah
memuatkan laporan yang bertajuk "Penulis Blog AS Dedah Anwar Alat CIA" dan
juga memintal pembohongan kononnya saya membuat bayaran kepada Cable News
Network(CNN) untuk muncul di ruangan Connect The World. Dengan hanya
berasaskan tulisan blog Elaine Supkis (kononnya blog terkenal) dan kenyataan
seseorang yang bernama Joshua Trevino, Utusan Malaysia milik Umno, tanpa
berpandukan etika kewartawanan memulakan satu kempen yang berakarkan
kebencian.
Walaubagaimanapun pada 13hb Julai 2010, Cable News Network (CNN) telah
menafikan bahawa saya membuat sebarang bayaran kepada organisasi media
tersebut untuk muncul di ruangan Connect The World. Penafian ini sekaligus
membuktikan tuduhan yang dilemparkan pimpinan Umno-Bn terhadap saya melalui
akhbar Utusan Malaysia merupakan satu fitnah yang jahat dan dangkal. Malahan
organisasi CNN yang berpengkalan di Hong Kong berpandangan adalah janggal
mengapa tiada usaha dari pihak Utusan untuk mendapatkan kepastian dari pihak
mereka. Tindakan Utusan merupakan satu kecurangan yang nyata dari amalan
kewartawanan yang bermaruah dan bebas.
Kita sedar fitnah ini direkayasa khusus untuk merosakkan reputasi saya
sebagai Ketua Pembangkang serta bercita-cita menggugat keutuhan muafakat
Pakatan Rakyat. Pastinya cita-cita jahat mereka hanya akan tinggal sebagai
satu angan-angan kosong semata. Serangan fitnah bertali arus yang ditujukan
kepada saya ini bukanlah suatu yang baru. Sebelum ini saya telah dituduh
sebagai agen Cina, agen India, agen Kadazan, agen Iban dan kini, mengulangi
skrip lama yang usianya menjangkau satu dekad, pembohongan kononnya saya
tali barut CIA kembali didendangkan.
Ternyata ianya tidak mengejutkan. Apa yang mengejutkan ialah kegagalan
pimpinan Umno-Bn untuk menyedari bahawa rakyat sudahpun mual dengan fitnah
sebegini. Apatah lagi sepanjang pentadbiran Dato' Sri Najib, rakyat
disajikan dengan khabar yang muluk muluk kononnya Umno-Bn berhasrat mahu
melaksanakan perubahan. Namun semua itu tidak mungkin berlaku di bawah
pemerintahan Umno-Bn. Setiap kali pimpinan Umno-Bn terdesak mereka akan
menggunakan taktik kekerasan seperti melumpuhkan kebebasan media serta
memintal fitnah jahat terhadap lawan yang berupaya menewaskan mereka. Kita
memberi amaran kepada pimpinan Umno-Bn untuk bersedia dihukum pada
Pilihanraya Umum yang akan datang. Rakyat akan membuat pilihan tepat demi
memilih permuafakatan Pakatan Rakyat untuk memimpin Perubahan.
ANWAR IBRAHIM
Dari Parlimen KeADILan <parlimenkeadilan@gmail.com>
>
>
>
> Alhamdulillah saya dan Azizah dapat menunaikan ibadat umrah dengan tenang.
> Doa kami moga umrah mabrur, sa'i mashkur dan amalan solehah.
>
> Rupa-rupanya tatkala di Makah al Mukarramah, serangan fitnah bertali arus
> ditujukan kepada peribadi saya (Anwar Ibrahim, gambar kanan).  Namun apa
> yang baru?  Pencak mereka hanyalah fitnah, jika tidak agen Cina, India
> pastinya tali barut CIA.  Khabar ini langsung tidak mengejutkan.  Apatah
> lagi walau UMNO-BN punyai dana puluhan juta, kemiskinan idea begitu
> terserlah apabila mahu memintal fitnah.
>
> Hanya dengan mengutip tulisan blog Elaine Supkis(kononnya blog terkenal)
> dan kenyataan seseorang yang bernama Joshua Trevino, *Utusan Malaysia *milik
> UMNO, tanpa berpandukan etika kewartawanan mulai satu kempen dangkal dan
> berakarkan kebencian.  Terpampang di muka hadapan fitnah Anwar Agen CIA.
> Pimpinan UMNO pula bersahuti-sahutan menyokong.  Tidakkah mereka sedar
> rakyat Malaysia mual untuk disogok dengan berita sedemikian?
>
> Hari ini terungkailah segala pembohongan yang dipintal serta dianyam
> pimpinan UMNO yang diketuai Najib Razak.  *CNN* telahpun mengeluarkan satu
> kenyataan bahawa organisasi media tersebut tidak menerima sebarang bentuk
> bayaran dari saya.  Kemunculan saya untuk ruang "*Connect The World*"
> merupakan keputusan penerbit program tersebut.
>
> Penafian *CNN* bukan sahaja meruntuhkan bongkah penipuan media berhaluan
> kanan ekstrem seperti New Ledger, namun mendedahkan makar *Utusan* selaku
> lidah rasmi UMNO yang berusaha memfitnah saya.  Malahan organisasi *CNN* yang
> berpengkalan di Hong Kong berpandangan adalah janggal mengapa tiada usaha
> dari pihak *Utusan* untuk mendapatkan kepastian dari pihak mereka.  Namun
> bagi kita tidaklah mengejutkan kerana mengetahui peranan *Utusan* yang
> selama ini sudahpun luluh integritinya sebagai sebuah organisasi yang bebas.
>
> *Kenyataan media oleh Anwar Ibrahim selaku ketua pembangkang parlimen
> merangkap Ketua Umum PKR.
Posted: 20 Jul 2010 04:46 AM PDT
Malaysiakini –
Guan Eng wants SDO to explain arches fiasco


What has the Malaysian Civil Service come to, with this once hallowed service having among its ranks the likes of renown officers like the impeccable late Tan Sri Ghazali Shafie, when today one of its senior officer could make a speech at [heavens forbid!] an UMNO press conference condemning the Penang CM, and worse, unbelievably calling the CM 'biadap' [disrespectful], one of the worst insults in Malay vocabulary.
In fact, by so doing, that senior public servant has shown himself to be the one who's 'biadap'! As Penangites would say, pehboe boe kar see [parents failed to teach him manners].
Regardless of the fine point that he was a federal officer, Penang state development officer (SDO) Nik Ali Mat Yunos obviously forgot he was a public servant and felt he had the right to lambast a people's representative, none other than Penang's Chief Minister.
Worse, against the very heart of civil service policy, he made his attack against a people's representative at a gathering organized by UMNO, a political party.

I suppose a rude, arrogant and politically biased person like him does not understand protocol, civil service etiquette, basic courtesy and the apolitical nature of the Malaysian Civil Service.

Maybe this bloke has been exactly who former PM AAB had in mind when he termed some public servants as 'Little Napoleons'.

Technically he should be sacked in ignominy but as it's obvious he's allied to UMNO, it's best not to hold your breath.

Another reason for us not to believe in an UMNO-led government being fair and Truly Malaysian!
Hulu S'gor petition: Round 1 to Kamalanathan
Posted: 20 Jul 2010 02:22 AM PDT
MIC's P Kamalanathan has won the first round in his bid to strike out Zaid Ibrahim's petition against the Hulu Selangor by-election result. In dismissing Zaid's preliminary objection against Kamalanathan's application to strike out the petition, election judge Justice Azahar Mohamed ruled against the claim that Election Court had no jurisdiction to hear the matter. "So tomorrow, I will hear the preliminary objection (to strike out Zaid's suit) and the merits of the election petition," said the judge. He cited three case laws, including the recent Ahmad Jamaluddin Abdul Majid vs Rafidah Aziz, in ruling that the election judge must have the power to strike out an application. Full story here: www.malaysiakini.com

Time:

05:14

More in

News & Politics
Posted: 20 Jul 2010 01:09 AM PDT
Saya berpeluang ke upacara perasmian Pertandingan Futsal Piala YB Nurul Izzah di medan sukan Taman Sri Manja pada 3hb Jul 2010 jam 900 pagi. Pertandingan Futsal tersebut adalah anjuran Angkatan Muda KeADILan Lembah Pantai yang dengan usaha mereka mendapatkan seramai 25 pasukan untuk mengambil bahagian. Kejohanan ini diadakan pada 3hb dan 4hb Jul 2010 berturut-turut.
Dalam ucapan perasmian, sempat saya menegaskan dan menyeru agar golongan muda melibatkan diri dalam acara sukan sebegini agar dapat memanfaatkan mereka bukan hanya dari segi mental dan fizikal tetapi juga dapat menghindarkan daripada gejala-gejala sosial yang negatif dan aktiviti seperti ini sekaligus merapatkan silaturrahim sesama lain. Akhir sekali, saya ingin merakamkan penghargaan kepada penganjur, peserta dan semua yang memberikan sokongan untuk pertandingan tersebut.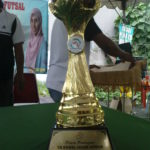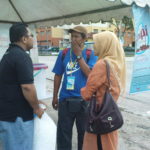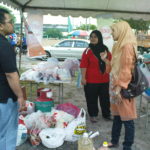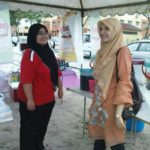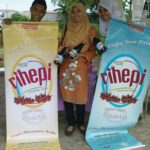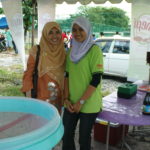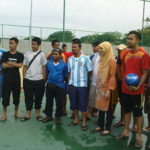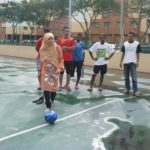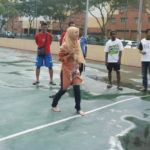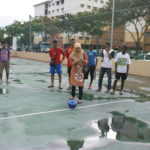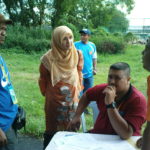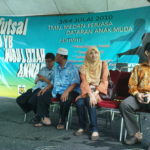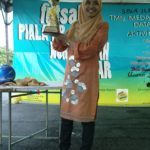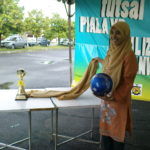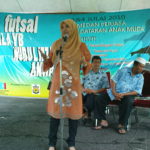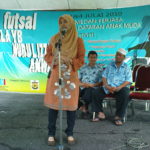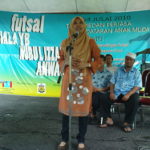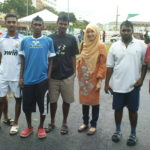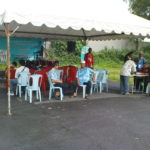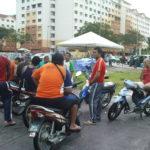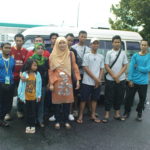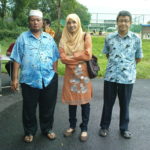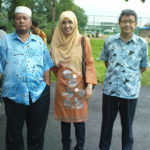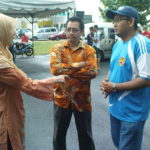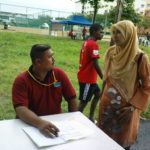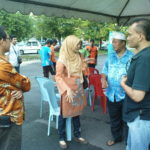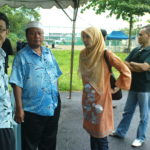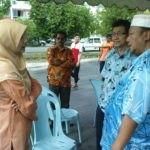 Saya pun berpeluang menjaringkan gol, walaupun pada usaha ketiga, tapi gol juga!
Posted: 19 Jul 2010 11:39 PM PDT
Sudah daftar belum? Program Pendaftaran Pemilih yang telah berlangsung pada 3 dan 4 Julai yang lalu disambut baik dari masyarakat setempat dan yang datang dari jauh. Saya berharap program seperti ini tidak harus dikecualikan pada program-program pendaftaran pemilihan tertentu tetapi patut dijadikan sesuatu inisiatif yang penting untuk menyuarakan hak kita sebagai warganegara Malaysia dan memberi ruang untuk menyuarakan dan menggunakan hak tersebut.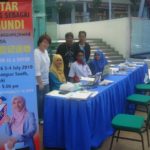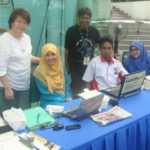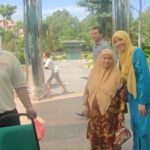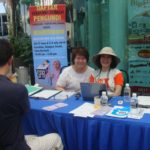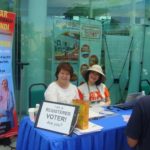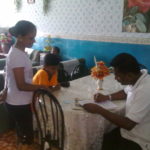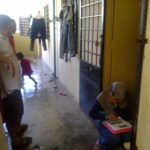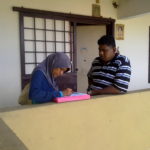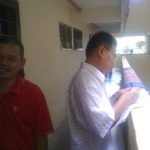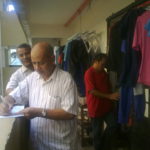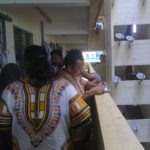 Selain daripada program pendaftaran pemilihan, pejuang -pejuang PKR Lembah Pantai telah turun padang di PPR Sri Anggerik Jalan Klang Lama untuk membuat pendaftaran Pengundi baru pada 27hb Jun 2010 jam 11am.
Harapan saya adalah semua yang belum berdaftar, marilah sama-sama mendaftar dan menggunakan hak anda untuk memastikan integriti dan tadbirurus baik kerajaan, ada didalam tangan anda. Suara rakyat, suara keramat!
Tempat-tempat berdaftar dapatkan di sini
J' ACCUSE REVISITED by mGf donpraypuks...:)
Posted: 19 Jul 2010 11:17 PM PDT
Oops, it's donplaypuks -- I'm suppering jackleg:(:(
09/07/2010
I ACCUSE THE GOOD DR.M :(
by donplaypuks®
HEROES AND VILLAINS
The 112th anniversary of the publication of the most famous denouncement in the history of the wor
ld of a racist conspiracy quietly passed us by on 13th January. The French writer Emile Zola
took on the might of the entire Government of France when he sounded that clarion call for justice in the L' Aurore newspaper in Paris on 13th January 1898.
'J'accuse' or 'I Accuse' represents the triumph of human intellect, endeavour, strength and resolve over hopeless odds when faced with institutionalised government misbehaviour, thuggery and gangsterism.
I had recourse to 'J'Accuse' in an earlier blog in 2008 click here
There are other epochal markers for human intellectual development like the 1776 'American Declaration of Independence' with its doctrine of self- evident truths, that all men are created equal by their Creator with inalienable human rights, that among these are Life, Liberty and the pursuit of Happiness, and......especially that:
"Governments are instituted among Men, deriving their just powers from the consent of the GOVERNED".
Were you not inspired by Lincoln's 'Gettysburg Address'?:
"Four score and seven years ago our fathers brought forth on this continent, a new nation, conceived in Liberty, and dedicated to the proposition that all men are created equal.
.... that we here highly resolve that these dead shall not have died in vain - that this nation, under God, shall have a new birth of freedom— and that a government of the people, by the people, for the people, shall not perish from the earth."
Or by Churchill's war speeches as he stood alone against the onslaught of Hitler, The Third Reich, Gestapo, 'blue eyed and blonde' Aryan superiority racist Nazism hypothesis, Holocaust, Mussolini and Hirohito, fascism and an Axis of Evil:
"I would say to the House, as I said to those who have joined this Government: I have nothing to offer but blood, toil, sweat and tears......
....our policy is to wage war, by sea, land and air, with all our might and with all the strength that God can give us.....against a monstrous tyranny never surpassed in the dark, lamentable catalogue of human crime..... You ask, what is our aim? I can answer in one word: It is victory at all costs, victory in spite of all terror, victory, however long and hard the road may be.....
We shall fight on the beaches, we shall fight on the landing grounds, we shall fight in the fields and in the streets, we shall fight in the hills; we shall never surrender, and even...armed and guarded....we would carry on the struggle, until, in God's good time, the New World, with all its power and might, steps forth to the rescue and the liberation of the old."
Stirring words and actions such as these represent the uncanny arrival of the right men and women at the right time to lead, guide and inspire the world to safety. They feature prominently among the pinnacles of the advancement of human mind and ethics.
THE AWAKENING – 1 NATION, 3 SYSTEMS
When I first watched the black and white movie versions of 'The Life of Emile Zola' and 'The Dreyfus Affair' on Malaysian TV, I must have been 17 or so. The anti-Semitic aspect of the Dreyfus saga did not register much with me then though that was the central reason for the victimization of Dreyfus, seen as a pushover by dark and dangerous elements in the admiralty of the French Navy. Most of my classmates and schoolmates, including me, were politically ignorant and naive even at a time when the Vietnam War was raging so close to home and the 1969 race riots, pretty much restricted to Malays and Chinese in Selangor, Ipoh and Penang following the general elections, changed our world! Back then, Kuala Lumpur was part of Selangor; it became the first Federal Territory on 1st February 1974.
But if today, anyone here were to say he is ignorant of the Israeli-Palestine conflict or the USA-Iran/Afghan War when Malaysians have justifiably sponsored and boarded flotillas heading for Gaza, and unjustifiably spawned local bomb makers and regional terrorists, that would be the height of ignorance or hypocrisy!
So, as in 1957 and 1969, Malaysia is once again at a crossroads. Now, we are faced with a right wing organization, an NGO which claims to represent an "oppressed MAJORITY"! Now, isn't that a little odd, if not an awful lot, given they are celebrating the 40th anniversary of the New Economic Policy (NEP)? More than that, the last 40 years has seen the almost complete domination at every level of Government, the Civil Service, Army, Navy and Air Force, Police, Judiciary, the administrative and teaching corps at Government owned schools, colleges and universities and Government Linked Companies (GLC's) such as Petronas, Sime Darby, MAS, Maybank and sports organizations, scouts movement and many others, by one group of Malaysians over any other.
Yet, they would have us believe, this has created an unprecedented level of insecurity among the majority that seemingly defies analysis. The NEP was formulated in 1970 to address the charge that indigenous Bumiputra majority in Malaysia only owned some 2% of the economy and to rectify the imbalance therein through affirmative action policies. It was meant to be terminated 20 years later, but never was by ex-Prime Minister Dr.Mahathir Mohamad (1981-2003) who summarily claimed its objectives had not been fully realised yet, though he never disclosed any independent statistics to support his fiat.
Some fifteen years later, a leading and highly respected PhD holding analyst and researcher with government resigned his post when his statement that Bumiputras had achieved 45% control of the economy was hotly disputed by then Deputy Prime Minister, Tun Najib Razak (now Prime Minister). It appears that equity valuations are still stated at original cost and not market values!
After 40 years of NEP, our government claims that the originally loosely stated Bumiputra target of 30% share of economy languishes at just under 20% and that of the 40% of the population classified as 'poor' by international yardsticks, Bumiputras constitute the majority!!
Whose fault is all that? Who is responsible for the gross abuse of the NEP to the extent that it only benefited a relatively few cronies, politicians, insiders, the elite and well-connected businessmen and corporate raiders to the tune of billions of dollars, while the masses ate cake? Who's exclusively been holding the reins of power since 1957? Who takes ownership for the endemic corruption and billion dollar financial scandals, the economic looting and plunder that continue to rock and quake the country?
This has led to vociferous demands amid much public hand wringing, breast beating and self-flagellation, prominently backed by Dr.Mahathir that Bumiputras who perhaps constitute some 60% of the populace, should by some law of inverted logic control and share in 67% of the national cake! The NGO leader and his acolytes aver they have a right to speak up and demand actions based on their view of right and wrong, on any and all issues involving or affecting Bumiputra rights; that they have "wide and enormous" support from the "indigenous heartland' (wherever that may be).
Many suspect Dr.Mahathir is the real brain-child and power behind this NGO whose public leader gained a parliamentary seat standing as a candidate under the banner of Malaysia's opposition religious party, PAS, then defected and now operates as an independent MP. Apparently his friendly overtures to the ruling party were roundly and pointedly, ignored!
Accusations have also been hurled against the ruling party that it has outsourced its extremist right wing elements and leanings to Dr.Mahathir and this new kid on the block NGO, thus killing two birds with one stone - appearing to be a moderate multi-racial consensus party AND portraying itself as the only party capable of dealing with overt chauvinism and extremism.
The stance and line of attack taken by Dr.Mahathir and this NGO is very, very clear:
1. The Ruling Party is no longer capable of protecting Bumiputra rights.
2. NEP should continue indefinitely until they and only they say, "enough".
3. Their demands are backed by 'Special Position' clauses enshrined in the Federal Constitution.
4. The award of citizenships to immigrant populations in 1957 was a deliberate act of sabotage by the departing colonial British administration. That this somehow created what is in reality a 2nd class citizenship and a "Social Contract" whereby these immigrant citizens, their children and the children of their children ad infinitum will not question their government, ever, even if the Flames of Valhalla were to engulf them.
5. "Others" should not question anything pertaining to the NEP, its cost or who bears it in what proportion even if there is blatant abuse of it. (This implies the NEP exists only to rectify the economic imbalance among one group of Malaysians and not all, through affirmative action policies which are not defined).
6. Demands by other Malaysian citizens as to their Constitutional rights is not quite cricket, as by virtue of the (iffy) "Social Contract" they are 2nd class citizens!
7. That Opposition political parties such as multi-racial Democratic Action Party (DAP) (unlike the major component parties of the ruling Barisan National (BN) where memberships are by race) are anti-Bumiputra, anti-Islam, anti-Federal Constitution and anti-Monarchy (anti-Sultans). That DAP's malevolent, treacherous and treasonous "secret" master plan/agenda is for the Chinese to re-colonize Malaysia with help from Lee Kuan Yew and Singapore to eventually turn it into a vassal and protectorate slave state of China. The woodwork is crawling with foreign spies out to wreck our nation!
8. If not, multi-racial opposition Parti Keadilan Rakyat (PKR) or People's Justice Party, is anti-Monarchy, pro-Israel and Pro-Zionists. It will turn Malaysia into a Republic and the 51st state of the USA, which, being ruled by proxy by Israel (as revealed so swimmingly by none other than Dr.Mahathir), shall surely result in Malaysia eventually being controlled by the Jews and their Diaspora!
J'ACCUSE III
Now we can clearly see in all its glorious nakedness the intentions of Dr.Mahathir, the new NGO, the ruling party and its MSM in the incessant demonization of DAP, PKR and its leaders. Attack is the best form of defence and when in doubt, play the man, not the ball (my tribute to World Cup Football)! Nazi Joseph's Goebbels' "A big lie when repeated often enough eventually will be accepted as the truth" has become fashionable political strategy. Ooh, you are about to be re-colonized and made 2nd class citizens in your own land by the minority and their foreign imperialistic allies! Boo, beware, or else your children will only be fit to be gardeners, chauffeurs, taxi and bus drivers, office and messenger boys, coolies and keranis (clerks)!
That it should fall to a non-entity, the little guy, the nobody, the small time blogger to sound the nation and the world, raise the cudgel and hopefully strike a blow for reason, freedom, truth and justice to prevail is a little worrying. All these people whom I revere and whose names I have sprinkled about as though I can claim a right to be associated with them - Washington, Lincoln, Churchill and Zola, oh Emile Zola, I ask for their forgiveness.
I am once again drawn to the 1776 'American Declaration of Independence':
"..That whenever any Form of Government becomes destructive of these ends, it is the Right of the People to alter or to abolish it, and to institute new Government, laying its foundation on such principles and organizing its powers in such form, as to them shall seem most likely to effect their Safety and Happiness......
But when a long train of abuses and usurpations, pursuing invariably the same object evinces a design to reduce them under absolute despotism, it is their right, it is their duty, to throw off such government, and to provide new guards for their future security."
And so let me begin:
J'Accuse Dr. Mahathir Mohamad of indulging and engaging in demagoguery, of playing to the gallery and playing with fire to drive a wedge and divide Malaysians, pitting race against race, by promoting envy and jealousy.
J'Accuse Dr. Mahathir Mohamad of scaremongering tactics, of and posturing like Enoch Powell who once scurrilously tried to frighten Britain citizens about being swamped by coloured immigrants and of "rivers of blood"! All this to mislead our people into thinking the ruling party is ordained (by divine right) to govern in perpetuity and there are no alternatives regardless of its excesses!
Let us be very clear. The majority of Bumiputras voting for the Opposition does not constitute loss of political power or control for the Bumiputras. It may be fatal for the incumbent ruling party, but that is not equivalent to a fate worse than death for the Bumiputras. No sirree, not by a long, long way! You see, you need the "consent of the GOVERNED". If you don't have it, you should know where the door is! The Governed today are not the uninformed naive lot that might once have been quietly bled to death by increasingly subtle ponzi and cunning Bernie Madhoff and Goldman Sachs mafia-style rabid conscienceless capitalist schemes!
J'Accuse Dr.Mahathir Mohamad of hypocrisy in ranting about a future government that MIGHT open the floodgates of immigration and reduce the Bumiputras to minorities in their own native land. There is also something quite amiss, something not quite right when Dr.Mahathir is himself actually the son of either 1st or 2nd generation immigrants from Kerala in India. Dr.Mahathir was the presiding prime minister when identity cards were issued by civil servants to illegal immigrants in Sabah attempting to re-engineer the population mix there. It was he who opened the doors to foreign labour and maids and then offered amnesty to a million illegal immigrant workers. Today, it is conservatively estimated that there are about a million illegal immigrants each in peninsular Malaysia, and Sarawak and Sabah.
J'Accuse Dr. Mahathir Mohamad of doing this deliberately and not caring a jot as to the consequences of such actions. In a tinder-dry atmosphere of his creation, when embraced by immature minds and opportunist politicians, such irresponsible utterances, writings and actions can prove to be the flash point for conflagration as in 1969! The highly intelligent Dr.Mahathir is not aware of it? Only too well, I suspect!
J'Accuse our successive governments of allowing the separate arms of a democratic state to deteriorate and be compromised as to their honesty and integrity to the greatest detriment of its people. Corruption and economic looting have been permitted to flourish and their perpetrators, to enjoy the fruits of their ill-begotten gains and escape scot-free!
J'Accuse our government of selective prosecution and double standards. Thus, an opposition MP is prosecuted under sedition laws for merely making a factually correct statement that a Sultan can be sued by law. Reporters and opposition politicians are bafflingly arrested and sequestered under the Internal Security Act (ISA) "for their own safety" based on unfounded rumours about an insult to Islam traceable to a blog posting by a ruling party MP and ex- State Chief Minister. Pro-government newspapers blow the conch for unreserved retaliation without verifying an iota of fact! A cartoonist, because his drawings are seen as anti-Government, has his books confiscated and banned under the repressive 1984 Printing Presses and Publication Act (PPPA) promulgated by Dr.Mahathir.
On the other hand, a government MP is let off with a slap on the wrist for referring to some citizens as immigrants, most of whom are 2nd and 3rd generation citizens or older! As too occurred with the prime minister defending his political aide who was forced to apologise and resign amidst public furore and outrage over a racist speech rant that the mothers of Chinese immigrants came to Malaysia as prostitutes to sell their bodies, and Indians as beggars! Really, PM Najib, do you honestly believe the words that came out of your own mouth that your ex-aide had not referred to "local Chinese and Indians"? He was referring to foreign Chinese and Indians who never set foot on our shores? Really? Then, my grandfather was a Caucasian named Ghandhi Mao!
And insulting foreign Chinese and Indians is acceptable behaviour? It is not blatant racism deserving outright condemnation and possibly, prison sentence for the "orator"?
J'Accuse!
HOPE
You cling to power, fame, the dismal dregs, trappings and illusion of money, property, wealth and a place in the history books.
I am not judging expecting perfection from you. The Lord alone knows my own weaknesses and pathetic failures.
I demand fair play. I demand justice prevails. That's all.
And I say all this with great fear. I am no hero. I "know" no one. If they come after me in the wee hours of the morning because that's what they have learnt from Stalin and Hitler and Idi Amin, Bokassa, Saddam and the Taliban about how to treat their fellow citizens, I shall go quietly and gently in their Black Maria and say nothing. I shall not give the enforcers any statements or the time of the day. I shall not give in to pain!
I have said what I meant to.
My inalienable right to say it is indisputable.
I have the weight of history in my favour and (I hope) God on my side!
donplaypuks®
we are all of 1 race, the Human Race,
we shall all unite around that indisputable truth!
Enhanced by Zemanta
Posted by donplaypuks® at 10:08 PM 42 comments
From clarityofnight.blogspot.com
Posted: 19 Jul 2010 11:06 PM PDT
Jason Evans
and a guest writer host a new short story contest:)
Monday, July 19, 2010
"Uncovered" Short Fiction Contest (featuring Stephen Parrish)
Welcome to the summer Clarity of Night contest!! I'm ready to COOK! You too?
Excellent! Today we welcome Stephen Parrish and his debut novel THE TAVERNIER STONES to the C.O.N. contest family. Stephen has graciously agreed to co-host and hang with y'all. Our theme and our contest photo are inspired by him. In his novel, lost jewels of incredible value called the Tavernier Stones capture the imagination of the world when one turns up clutched in the hand of a famous corpse (well, he was famous before he was corpse, that is). The discovery sparks an intense race to find clues leading to the other stones. Are you ready for adventure? Are you ready to ROCK?? (Yeah, I hear you groaning.)
Jason: So Steve, do the Tavernier Stones really exist? Can you tell us where they are? Um, exactly?
Steve: In a sense, yes, many of them do exist. They're just not all in one place, as my novel would have it. Jean-Baptiste Tavernier sketched the 280 carat Great Mogul Diamond in 1665, and it hasn't been seen since. As early as 1642 he reported the weight of the Great Table Diamond to be 242 carats. He even made a model which he sent to a prospective customer in Surat. It, too, has disappeared.
The Mirror of Portugal was a 30 carat table-cut diamond stolen from the French Crown Jewels during the revolution. No one knows where it is today. The whereabouts of the Pigot, a 49 carat oval-shaped diamond, has been a mystery since the 19th century. Likewise the Florentine, a 137.25 carat yellow double-rose, first described by Tavernier. And the Nizam, a dome-shaped stone of 277 carats.
Some large stones might have entered private collections where they remain secret, either for the sake of security or in adherence to insurance policy requirements. So gemologists and museum curators continue to hope that one day the world's most famous missing diamonds will reappear on the market—before disappearing again.
Jason: The shapely legs of some hotties in your novel wield all sorts of dazzling powers. What notable powers do your legs have?
Steve: I was a sprinter on the track team in high school. 220 and 880-relay. I didn't have enough burst for the 100 or enough endurance for the 440. Sometimes the race isn't to the swift, nor to the strong, but rather to those who find their niche between the two.
But the more interesting answer is metaphorical. I was turned down over 200 times, by publishers, agents, and literary journal editors. I don't think the number is particularly high, yet I keep hearing about writers who quit after a dozen or so rejections.
A dozen? Such writers have no endurance at all.
Jason: On a more serious note, the Tavernier Stones stand for something much deeper. In each of the searchers, they represent a missing piece, an unresolved question, or something unfulfilled. What would your Tavernier Stones teach you if you finally held them?
Steve: First, the novel is really about figuring out the definition of home. "Everything you take for granted," is how I like to put it. Unfortunately early readers thought the story should move quickly and conventionally and not be bogged down by "issues." So a couple of characters I adored, a man and a woman who found each other, rather than treasure, were cut. I believe writers should listen and respond to criticism, right up until the time their inclination to say "no" becomes an inclination to say "hell, no."
What would the stones teach me, if I held them in my hands? That I've been working all my life for the day when I have enough wealth to rip a new asshole in one of the problems facing the world. That is, after all, what treasure is for. We could use a lot more of it.
I encourage everyone to give THE TAVERNIER STONES a try and support all our blogger/novelists.
PLEASE TAKE NOTE: A CHANGE IN CONTEST FORMAT!
But before we get to anything else, I want to alert past contest participants that this contest will follow a different format. Because of the large number of entries last time and the fact that these prizes are BIGGER, only members of the Forties Club (who score at least 40 out of 45) will be posted here. I'm not thrilled about that, but my only other choice was to limit the number of entries and not give everyone a chance. If you score less than 40, I'll let you know with a bit of feedback. Of course, you're free to post your entry on your own blog.
Scoring will be conducted by Jason Evans only. Final judging of the Forties Club entries will be done jointly by Jason Evans and Stephen Parrish.
The Challenge and the Prizes:
Here's how the contest works. Using the photograph above for inspiration, compose a short fiction (or poetry) piece of no more than 250 words in any genre or style. Send your entry to me by email at jevanswriter at yahoo dot com before 10:00 p.m., Wednesday, July 28th (Eastern Time, United States). I'd prefer attachments formatted in Microsoft Word (please see the format request below), but if you have something more exotic, you can paste the text into the body of an email (no docx formats, please). Forties Club entries will be posted and indexed.
Now for the goodies. Thanks to an anonymous donor who loves writing, the prizes have been PUMPED! Serious money is up for grabs:
* 1st Place: $100 Amazon gift certificate and a signed copy of THE TAVERNIER STONES
* 2nd Place: $50 Amazon gift certificate
* 3rd Place: $35 Amazon gift certificate
* 4th Place: $30 Amazon gift certificate
* 5th Place: $20 Amazon gift certificate
* Readers' Choice Award: $40 Amazon Gift certificate and a signed copy of the THE TAVERNIER STONES
* $15 Night Owl Prize (chosen at random from the entries not posted)
But this is about more than prizes. I hope you take advantage of the opportunity to meet and interact with your fellow writers. Our different perspectives, styles, and skills shine when we all start at the same place. It's a great opportunity to learn from each other.
Rules:
1. 250 words maximum.
2. Titles are optional, but encouraged. Titles do not count toward your word count.
3. One entry per person.
4. Any genre or style is welcome. If you choose to submit poetry, you must have narrative movement within the poem if you wish to compete with the prose pieces for the prizes.
5. You grant me non-exclusive, perpetual, worldwide electronic rights to your entry. All other rights remain with you.
6. Scoring will be conducted by me, Jason Evans. For an explanation of the judging criteria and scoring system, click HERE. For specific guidance on winning, click HERE. You can also read the winning entries from past contests.
7. Please provide a name for your byline. If you have a website or a blog, let me know the address, and I'd be happy to link your site to your byline. If you don't have a website or blog, feel free to include a short bio. A bio does not count towards your word count.
8. At the close of the contest, I will give the date and time for the announcement of winners.
9. The Readers' Choice Award is awarded by vote of the contest participants. The entry with the highest number of votes wins. The rules for this portion of the contest will be posted after the entry period closes.
10. Public critiques in comments are encouraged, but must remain respectful. I reserve the right to delete comments and ban participants who do not abide by the collegial spirit of Clarity of Night contests.
11. For prior contests and their results, see the links on the sidebar.
What Stephen Will Be Looking For in His Judging:
When I read flash fiction I look for an "aha!" moment---that point, usually in the final lines, when I get it. There isn't enough time in flash fiction to take more than a passing interest in the characters. A good flash piece chronicles a small slice of a longer story. The smaller the slice, the better.
I agree with all of Jason's "Forties Club" criteria: show don't tell, shun adverbs and adjectives, etc. I would also suggest that you speak in your own natural voice, rather than try to affect one. "He glanced apprehensively at the ominous gray sky" might seem harmless enough, but you wouldn't use such a sentence if you were telling the story around a campfire. Read your piece out loud. If something sounds unnatural to you, it'll sound unnatural to us, too.
Also, anytime you use a dialogue tag, follow it with a period. Otherwise you'll risk committing what I call Square Dancing With Dialogue: "No, thank you," he said, turning away, shaking his head, his hands in his pockets . . . (Do-si-do your partner, then prominade, now alamande left . . .).
Finally, be true to yourself, even if it means ignoring everything Jason and I say.
Format Request:
These are not rules, and I will not reject an entry which does not conform, but if you follow them, my work in running the contest is much less. For that, I will be eternally grateful!
1. Single space lines, and double space paragraph breaks.
2. No tabs or indents for new paragraphs.
3. If you have italics in your text, please code it for html by putting a begin italics code <> where it starts and an end italics code < /i > where it ends.
4. Although it's rarely used, handle bold <>< /b > and underline <>< /u > the same way.
5. Write your title at the top of the document left justified in title case (first letters capitalized). On the next line write your byline left justified (example, by Jason Evans). Add two blank lines, then begin your story.
I declare the "Uncovered" Short Fiction Contest officially open!!
Posted by jason evans
Lift Emergency Decree in Thailand, urges HRW
Posted: 16 Jul 2010 05:51 AM PDT
Selangor says new health care system 'frightening'
Posted: 19 Jul 2010 09:00 AM PDT
Posted: 17 Jul 2010 09:00 AM PDT
Mohamad Fadzullah – yet another victim of the ISA!
Posted: 17 Jul 2010 01:49 AM PDT