---
Selangor BN clutching at straws
Posted: 27 Jul 2010 07:00 AM PDT
By Stanley Koh

COMMENT The Chinese celebrate Zhongyuan, the ghost festival, on the 15th day of the seventh moon in their calendar. That coincides with Aug 15, but some politicians, not necessarily of Chinese descent, have started invoking ghosts earlier than scheduled.
The unexpected bereavement of Selangor's BN government in 2008 bewildered many ambitious members of the coalition. The shock threw them off balance. It dazed and confused them as they tried to figure out what the future held in store for BN and, especially, for their individual selves.

Not anymore. Or so it seems. They appear to have finished licking their wounds and are now vigorously going after the ruling Pakatan Rakyat coalition.

Selangor BN's recent actions and rhetoric can be likened to those of a private demolition company desperately trying to find fault with a spanking new building so that it can tear it down just to keep itself relevant and to spite the contractor chosen to build the new structure.

BN's self-appointed champions have been whipping up trivial issues in the hope that the noise they make will drown out the voices of those recalling the sins of the previous administration.

But it is not so easy to chase away hungry ghosts. Words can mislead, but they cannot obliterate the record of years of extravagant and wasteful public spending, graft, power abuse and poor governance.

Onlookers of average intelligence can tell that BN has conceived its ghost stories poorly and they are not rushing for tickets to watch the theatre versions.

The much-promoted road show about shifting sands and muddy waters is a flop. It has not generated any meaningful interest. Instead of injecting fear into Pakatan, as promised in the pre-publicity, it has shown up the organisers and actors as poor amateurs and losers.

It is hard to tell whether the BN script is supposed to be serious or comical. Perhaps it is a fantasy. In contrast, Pakatan has gone for realism.

To understand the water issue, for instance, one only has to read the explicit and detailed account given by Kuala Selangor MP Dzulkefly Ahmad in his article, "Battle over Selangor's water continues unabated". Dzulkefly, a PAS leader, sits on the Selangor Water Panel.

The would-be BN heroes are even pretending to show deep concern for the health of the natural environment, something they used to rape with abandon. In fact, the previous Selangor state government, like many other BN governments, have a dismal record when it comes to protecting the environment.

The sad truths
"
BN has left a record of poor management of land and water resources, which we can blame for major floods, water shortage, pollution and loss of biodiversity in Selangor and elsewhere.
A biologist with a local university reported in 2005 that eight lakes and 11 rivers in Selangor and Kuala Lumpur had alarmingly high levels of pollutants caused by effluents from livestock farms and pharmaceutical industries.

Mangrove forests in Pulau Ketam, Pulau Tengah and Pulau Klang were over-logged and fast depleting.

The multimillion Paya Indah Wetlands sanctuary was a failure. It had to close down, even though the public had paid RM33.4 million for it.

There are more sad truths. The BN government promised that privatising water services would enhance the quality and availability of household water.

The fact is that millions of homes have been forced to install water distillers and cleansing equipment because of the poor quality of water flowing through the pipes. Water rationing has become an off-and-on affair, partly because of illegal logging under the BN administration.

Indeed, because logging is such a good source of income for BN cronies, many eco-systems in the country have been seriously compromised.

Under BN rule, our rivers die. In 1990, there were 48 clean rivers. By 2000, there were only 34 clean rivers left. It is anybody's guess how many rivers are still clean now.

In short, BN has left a record of poor management of land and water resources, which we can blame for major floods, water shortage, pollution and loss of biodiversity in Selangor and elsewhere.

But incompetence, greed and corruption defile more than just water and air. They pollute morals as well. The Selangor exco village, the Cairo trip of the state public accounts committee and many other unsettled issues from the ghostly past still haunt Selangor residents and taxpayers.

Comic sketches

In 2006, a Selangor resident calling himself Subra wrote in a newspaper's letters column:

"I have very little faith that things will ever change for the better as long as this country (under BN) rewards incompetency and throws merit down the drain.

"Corruption and incompetency are rife. My dealings with MPPJ on my father's behalf were a joke. For instance, it took me three years and countless visits to the engineering department to get the 30-year-old crumbling roadside drain outside my house fixed."

With all these in mind, one wonders where the current onslaught by Umno and MCA is heading. Political point scoring is one thing, but to exorcise the sins of the past is something else.

Hopefully, Selangor voters are cultured enough to distinguish between comic sketches put up by incompetent schoolboys and realistic plays presented by professional thespians.


---
Stanley Koh was the former head of MCA's research unit.
Farah Azlina Latif sex with complainant and chief witness Mohd Saiful Bukhari Azlan 'ruins credibility of the The Attorney-General's Chambers
Posted: 27 Jul 2010 12:40 PM PDT
TUESDAY, JULY 27, 2010
The damage is already done. Due to witness and prosecution involvement, the case will be viewed as a miscarriage of justice and must be thrown out -it will proceed until DSAI is removed forever.readmore
atest updated Farah Azlina Binti Latif,
Deputy Public Prosecutor Farah Azlina Latif was dropped today from the team prosecuting Datuk Seri Anwar Ibrahim for sodomy after allegations surfaced last week that she was romantically involved with complainant and chief witness Mohd Saiful Bukhari Azlan Attorney-
General Tan Sri Abdul Gani Patail told reporters today that the junior prosecutor was removed to prevent negative public perception of the Sodomy II prosecution team "The Attorney-General's Chambers cannot compromise on any issue that can tarnish the image or credibility of the department and we are looking at such matters very seriously
"This can be very difficult for us but any personal matter if it can have any implication in whatever form on the department will be handled very seriously " he told reporters at a press conference at his office here.
Attorney-General Tan Sri Abdul Gani Patail told reporters today that the junior prosecutor was removed to prevent negative public perception of the Sodomy II prosecution team.
readmore
In the run-up to Anwar Ibrahim's sodomy trial, his lawyers including senior counsel Sivarasa Rasiah had warned that in the end the government would try to nail the Opposition Leader based on fabricated DNA evidence.
And it looks like they may have guessed correctly.
On Thursday, lead prosecutor Mohd Yusof Zainal Abidin managed to get Dr Mohd Razali Ibrahim, one of three HKL doctors who examined complainant Saiful Bukhari Azlan, to stun the Court by agreeing that there was anal penetration.
"With all these reports I have now, there is evidence of penetration even without clinical injuries found on the complainant," Mohd Razali said.
No, he did not reverse or overturn his own HKL medical report, which in fact, he stood by. Corroborated by two colleagues, the report had stated there were no conclusive clinical findings suggesting there was penetration of the anus nor were there any significant defensive wound on the complainant's body.
A second medical report from Hospital Pusrawi also came to the same conclusion. Why then did Dr Mohd Razali, who has handled more than 100 cases involving the anal area, tell the Court that he "would say there was penile penetration"?
Malaysia Chronicle spoke to Sivarasa who explained that it was because Mohd Razali was making an inference based on the Chemistry Department's report and not from his own direct evidence, which is the HKL medical report.
"Mohd Razali has no right to make such an inference as it is outside his scope. He is responsible only for his own medical examination and report, which he has confirmed. He stands by the HKL report which states very clearly there were no signs of penetration," Sivarasa said.
"But based on the Chemistry Department's report of having found semen on the swabs, Dr Mohd Razali put two and two together and now he claims there was penetration. Obviously, we will ask the Court to reject this inference and focus on the doctor's direct evidence, which I repeat is the HKL medical report.
"The chemistry report is none of his business. It is the Chemistry Department which is responsible for the identification of the semen and DNA samples and not the Dr Mohd Razali. Any inference on this aspect should come from the Chemistry Department as it is their direct evidence, not Razali's."
During Anwar's first sodomy trial in 1998, the Chemistry Department found semen on a mattress but the findings were so weak that during cross-examination, its testimony was discredited and had to be rejected by the Court.
Dr Mohd Razali will be cross-examined by the defense soon, while the Chemistry Department has yet to testify.
Nevertheless, the doctor's sensational testimony has stirred up a media storm with the mainstream media quick to insinuate that the medical evidence did indeed show penetration.
"Not true at all. As I said, Razali actually confirmed the HKL medical report that there was no evidence of penetration. He only deduced there was penetration when he was asked by the prosecutor to take into account the Chemistry Department's report and he should not do that," Sivarasa said.
Karpal had wanted more time for preparation in light of Dr Razali's testimony today.
Another lawyer, Sankara Nair, agreed with this.
"This is an ambush, unprofessional prosecution. I want time. What the doctor has said just now is merely an assumption during examination-in-chief.
"He is just a general surgeon. He says he's seen many [posteriors], [it] doesn't make him an expert. We will ask him why he didn't know (about the swab samples)," said Sankara.
Anwar claimed "two or three semen samples" were found on Saiful.But Anwar said he was not surprised by the doctor's testimony.
The Pakatan Rakyat de facto leader claimed that there were "two or three semen samples" found on Saiful, but did not elaborate any further.
"The question is, whose semen is this? You'd be surprised to know whose semen is it from," said Anwar.
Earlier on in court, Karpal claimed that Anwar was in unit 11-5-2 of the Desa Damansara Condominium during the time of the alleged sodomy, not in 11-5-1 as Saiful had claimed.
This did not sit well with Saiful, who insisted that Anwar was with him in unit 11-5-1 at the time.
"No, your honour, it's not true," said Saiful.
Karpal also stressed that this would be the defence team's strategy.
"Our defence is alibi," said Karpal.
Anwar, the 62-year-old PKR de facto leader, is charged with sodomising Saiful at Unit 11-5-1 of the Desa Damansara Condominium in Jalan Setiakasih, Bukit Damansara here between 3.01pm and 4.30pm on June 26, 2008.
The former deputy prime minister has denied the charge, describing it as "evil, frivolous lies by those in power"
related article← Prosecutor has deceptively merely manufacturing evidences against Anwar
Attorney-General Tan Sri Abdul Gani Patail told reporters today that the junior prosecutor was removed to prevent negative public perception of the Sodomy II prosecution team.
THE WEEK THAT WAS HERE
Queensland University political scientist David Martin Jones, currently working in Malaysia, says: "There is now an interesting collection of scandals dating from the first Anwar case in 1998 that coincides with the fragmentation of Umno-controlled politics."
"For the second time," Danby said, "the Malaysian legal system is being manipulated by supporters of the incumbent government to drive Malaysia's best-known leader, Anwar Ibrahim, out of national politics.
"For the second time, documents are being forged, witnesses are being coerced, and evidence is being fabricated. This trial, like the first trial, is a disgrace to Malaysia, a country that aspires to democratic norms."
Why do so many successful and beautiful women end up so fragile and brittle? Especially those who have not managed to move into the seemingly safe zone of marriage and family before their shelf life expires …
In Women Who Run With the Wolves, the writer Clarissa Pinkola Estes describes the concept of 'hambre del alma' or the starved soul. She explains that sometimes soul-starvation can come from the environment – a woman finds herself in a culture that does not quite support her, feeling always that she is in some way alone and different.
Surprising factors come into play when you are looking for a mate, we find
What does attraction really depend on? What makes you get attracted to a guy/girl you do not know? Experts say that attraction depends on the play of chemicals in our mind and on the kind of visual imagery presented to us, among other things. We found a few fun factors…
Nosing in
Fragrance really plays a big part when it comes to attraction and your nose can actually be a part of your foreplay. Experts say women should opt for a blend of lavender or something floral, while men should go for a fragrance with hints of musk.
The right period
Women are not attracted to the same kind of guys all the time. One week it may be the muscular physique that drives you wild, while the next week you probably have the hots for the slim guy next door. According to psychologist Seema Hingorrany, "Hormones play a major role in how a woman feels at any given time. When a woman is ovulating, she may prefer men with extremely masculine features. During this period, the sexual desire is usually very high. Meanwhile, menstruating women want men with softer, more feminine looks who seem kinder and more cooperative." Psychologist Shilpa Raheja adds, "The hormones at this time of the month makes the woman feel vulnerable, emotional and they therefore want someone who is empathetic and understanding."
Lady in red
You do not need to hear Chris de Burgh croon Lady in red… to figure out what this colour means to men. They are apparently influenced by cultural symbols that associate the colour with romance and sex. According to social psychologists, red may be 'the' colour men are attracted to. After all, the behind of some animals turn red when they are ready to mate! Seema adds, "Association comes into play here. Red is associated with 'sexy'. It is considered a bright and attractive colour that elevates your moods."
Mirroring you
This is an easy one. Body language experts have declared that mirroring your actions definitely proves that the person is subconsciously attracted to you. Subtle gestures like he/she is sitting the same way as you are, moving their hands in the same way and leaning their heads in the same direction are giveaways that the person likes you. Seema says, "One usually mirrors gestures of people they are attracted to and when someone subconsciously picks up gestures, they are probably just trying to get accepted."
Mommy is the best
Men look for nurturance in their relationships. And that is the reason why some men, unknowingly, look for someone who is similar to their mother in some way. Seema says, "I have had clients who have told me about how they fall for women who have eyes like their mother or hair like their mother. Our brain forms associations and men sometimes expect the same nurturance from their wife or girlfriend."
Be belly sure
Body language experts say that when you are attracted to someone, your whole attitude reflects that. One giveaway is that a man subconsciously positions his belly button toward the woman in the room he is most attracted to – even if he's speaking with someone else.
Touch me, touch me
If a guy touches you five times in the 15 minutes he is with you, then you are totally in! Psychologists say that a man usually finds excuses to touch you in order to see how you react. The way you respond will give him a hint of whether he is accepted or should back off.
Under Viveka Babajee's awful suicide lies a larger story, an ongoing hazy nightmare filled with phantom wolves and women running with them, sometimes towards them. The question is, why do so many successful, beautiful, competent women end up so fragile and brittle? And why is there such a discrepancy between their external and internal worlds? While the disconnect may be more amplified in show business, it doesn't stop there. Clearly, there is something disturbing in the way society treats and perceives women – and in the way women perceive themselves, especially those who have not managed to move into the seemingly safe zone of marriage and family before their shelf life expires.
As a Mumbai socialite drily puts it, "At the end of the day, every one is looking for love, no matter how successful. Every woman needs to become a desperate housewife before she becomes desperate." Show business has serially spawned divas who have ended up lonely, miserable and even mentally unstable. Way back in the 1900s,a maverick singer called Gauhar Jaan – the first woman to have ever been recorded and one who could command any price, including a whimsical demand that an entire train be booked for her entourage – ended her career impoverished, after being brutally cheated by the man she loved.
The Hindi film world has numerous examples of gorgeous women who walked into sunset boulevard, suddenly bereft of trappings and, above all, of love. Meena Kumari drank herself to death; Madhubala ended up as a reclusive mystery woman; Suraiya became a creaking chandelier who would wear kilos of make-up and jewels right to the end. Sadhana closeted herself and refused to take a lifetime achievement award because she said she wanted her fans to remember her the way she was. And no one can forget how Zeenat Aman allowed herself to be brutally mishandled by the men she loved.
As film critic and director Khalid Mohamed says, "From what I've seen, over the decades in the film and modelling world, women are always secondary citizens. Some make a breakthrough using their beauty and sexuality, but they are always conscious that they have a limited shelf life compared with their male counterparts. Some cling on with the hope that they will continue to be popular. Others look for marriage, and if it doesn't work, things go terribly wrong."
Psychiatrist Dr Ashit Sheth explains the peculiar fragility of women who are viewed as sex objects: "This kind of woman desperately
wants to be understood internally. The fear of being abandoned by society and losing whatever she has created so far is very strong. I see this among air hostesses these days. Because, when they join the airline, their world changes so dramatically. In the end, emotional needs are felt by every body – whether you are a dog or a human being."
But does this vulnerability stop at showbiz or does it extend to women across the board? Activist and publisher of Zubaan Books, Urvashi Butalia suggests that whether she is a corporate executive, a model, or a village panchayat head, a woman usually has to pay a deep personal cost for success; she is often forced to make a choice between her career and family. The tragedy is that she can't seem to have both. "I have no doubt that the hollowness of success at the cost of all other things hits men also, but it hits women very differently," says Butalia. And that is, perhaps, where the "soul-starvation" comes in. "When the image in the mirror – of beauty, success or talent – doesn't match the image inside, you have the breeding ground for vulnerability," says literary critic and writer Nilanjana Roy. "Many of the great women writers had this: not so much a fragility as the lack of an extra skin, coupled with an abnormal sensitivity to their environments. I think of writers like Anne Sexton, Sylvia Plath, Virginia Woolf; all of them struggled and often overcame their tendencies to depression, learned to use their insecurities and fragilities as material, but in the end were brought down by this."
Roy questions the prevailing culture "which insists that the beautiful and the successful should be placed under the burden of also having to be flawless – why they can't always ask for or get the help and support they need. We still live in a society where it's considered a sign of weakness to ask for help, or to admit to having problems; the surface counts for more than what's going on inside, and that burden is doubled for the beautiful and the successful."
Selangor Propaganda Levy is unconstitutional
Posted: 27 Jul 2010 11:16 AM PDT
Forcing every man jack in Selangor to pay RM3 to fund Politically motivated channels of mass communication is probably one of the most un-democratic thing that an administration can do. Even in the USSR and Communist China they never imposed a propaganda levy.
TV Selangor and Selangor Kini, the print version of the Pakatan Government's propaganda machinery is neither necessary nor relevant to the daily life of Selangor folk. Millions of us never tune in to these channels of mass propaganda.
It is unconstitutional to force people to pay for a service that they did not ask for and do not need and has no greater importance than political one-upsman ship.
The New Straits Times is a business entity, it survives on its wits, Fox news is a business entity and survives on its ability to generate profit, Asahi Shinbun is a commercial operation that relies on privately raised revenue.
This decision by Khalid Ibrahim is most welcomed by those who do not like him because it is the political equivalent of pulling the trigger of a Magnum on your own pedal extremities.
I am sure that even those who are ahrdcore supporters of Pakatan would balk at the thought of being force-fed information through a state-wide distributed rag called Selangor Kini.
No Government in the world, not even those in Communist USSR and China had the gall to force the people to pay for party propaganda, they provided it free...
If Pakatan wants to provide it free, then by all means, i can use a few extra pages of old newspaper to line the cat litter or to soak up kitchen mess but if you force me to pay 75 sen per week for the benefit of a political party then that is just wrong...
A Menteri Besar who is not recognised by the peole only has himself to be blamed, he is probably not doing a good job, if he is people would know him...like people still remember Mat Taib.
Liwat Anwar Antara Sebab Pelaburan Asing Jatuh di Malaysia
Posted: 27 Jul 2010 08:03 AM PDT
Majoritas rakyat terkejut dengan laporan Bangsa2 Bersatu yang terbaru. Buat pertama kali, kemasukan pelaburan asing ke Malaysia tinggi sedikit dari Timur Leste, Myammar dan Cambodia. Buat pertama kali dalam sejarah, kemasukan pelabur asing lebih tinggi di Filipina dari Malaysia.
Banyak sebab kita boleh sebut, tetapi keadaan kehakiman Malaysia yang tidak diyakini kebebasannya. Kes Liwat 2 Anwar Ibrahim menunjukkan betapa jahanamnya institusi kehakiman dan keadilan di Malaysia.


Bagaimana hakim boleh membiarkan kes Liwat 2 ini berjalan sedangkan sudah ada dua laporan kesihatan yang menafikan Saiful Al KAzzab diliwat? Juga, pihak pendakwaraya membuat pendakwaan yang bersalahan dengan kenyataan Saiful sendiri yakni beliau dipaksa untuk diliwat dan banyak lagi.

Sekirannya sistem kehakiman Malaysia tidak jauh beza dengan kehakiman di Myammar, Cambodia dan Uganda, maka tiada pelabur mahu terus melabur jutaan ringgit di sebuah negara sebegini.

Tidak hairanlah semakin lama semakin banyak pelaburan asing ditarik keluar dari Malaysia. Apabila mahkamah Malaysia tidak jauh bezanya dengan sarang pelacuran, hanya orang yang tidak siuman sahaja yang mahu terus melabur di Malaysia.

Kalau terus UMNO memerintah, maka selepas ini FDI di Malaysia hanya dapat digambar dengan Timor Leste dan Myammar.

Ini kita belum bincang pasal korupsi lagi ni. Tetapi ikutilah atu komen yang saya kutip dari Malaysianinsider:


sreejit · 6 hours ago




If the lower figure indicated "higher quality" investments which brings with it transfer of technology and speed up the country's pace to be a developed nation, isn't it highly probable that the BN government would be spinning the news and squeezing every political point?The fact is, the FDI scene is virtually dead, with no major investments made by MNCs etc in 2009. We are effectively trapped in the "middle income trap".



Mr Sankaran, the foreign investor is a cold fish, he only wants hard returns from his investments - there are no sentimentalism in his choices. He GOES where his money grows. After 52 years of BN rule, everyone knows corruption is rampant and that is a huge cost to doing business. The judiciary is wounded and Mr Sankaran, I am sure you are aware that foreigners prefer arbitration in Singapore than hope for redress in the local courts. Need I mention PKFZ, Sime Darby, Teoh Beng Hock, custodial police deaths, the Perak power grab, the sham trial of Anwar Ibrahim, the rise of Perkasa, all of which happened under your beloved PM's watch? Mr Sankaran, one must give credit to the foreigner for he knows more than you think he knows about our country. Why, he would rather park his cash in Indonesia which is quickly becoming a favourite destination for FDI :).




MARI KITA HUMBAN UMNOCO/BN KE LAUT CINA SELATAN

Tulang Besi
20100727_oilyhairPAL.avi.w.mp4
Posted: 27 Jul 2010 05:30 AM PDT
Posted: 27 Jul 2010 06:19 AM PDT
随着今日传出行动党巴生区市议员郑文福被指盗用雪州行政议员刘天球的信笺索取百万合约的新闻后,马华总会长蔡细历敦促行动党,秉持本身一直坚持的能干、公信与透明(CAT)原则,公开作出交待和解释。
他今日主持马华会长理事会会议后质疑,这起事件已经发生两、三个星期,为何行动党一直都保持缄默,要等待媒体暴露后才讨论。
"我们要质问,为何行动党至今都没有报案?如果此事发生在国阵,他们早就说要向反贪会、警方报案。"
"这名市议员甚至重新被委任,因此我们希望他们能够公开交待。
"他希望,一直坚持能干、公信与透明,并且坚持政府合约应该公开招标的反对党,不要讲一套,做一套。
《星报》是在今天封面不点名报导,一名来自雪州最大地方议会的地方议员,涉嫌盗用刘天球的信头和印章,伪造支持信要求市议会颁发总值超过100万令吉的合约予20家公司。
近期安排会见副首相讨论
蔡细历也回应教育部限制国内中学设立非回教学会的课题,表明马华要求撤销这项在2000年发出的通令。
他表示,非回教学会理应是课外活动的一部分。
"这是课外活动里的教育元素,这也是信奉上苍的问题,并且符合国家五大原则。
"他也指出,马华此前在6月9日会见副首相兼教育部长慕尤丁准备讨论此事,但由于准备讨论的课题多达13项,因此未及讨论。
他说,马华将在近期安排会见副首相,讨论此事。
废除PMR但保留UPSR
针对另外一项热门的教育议题,即重整考试制度的课题,蔡细历表示,马华支持废除初中评估考试(PMR)。
虽然马华认为应该维持小六检定考试(UPSR),但是有必要检讨目前过于偏重考试的方式,并建议应该改成30%评分来自政府统一考试,另外70%来自学校的评分。
"教育部是时候检讨我国教育制度,以建立一个更全面的教育制度,不会过于注重考试,给予学生体育、创意和创新思考的空间。
"他透露,马华今早已经委派3名代表,即教育局副主任邱思祥、秘书张盛闻,以及妇女组教育局主任黄淑华,到教育部圆桌会议表达该党的立场。
他也表示,学校评分可由教育部设立机制来检定,确保成绩统一。
不担心教师滥用参政机会
蔡细历也欢迎政府首席秘书莫哈末西迪今日宣布,允许DG41级到DG48级教师参政的决定。
"我们相信这将给予教师空间扮演更活跃的角色,并且为各政党献力。
"马青总团长兼教育部长魏家祥较后受询时也不担心,教师会滥用这项机会,让学校变得政治化。
"我们会有规则来解决这项问题。
"他认为,教师绝对有足够能力参政,因为早在独立以前,教师就曾经是一股重要的政治力量。
要求检讨独立发电厂合约
针对政府近期削减津贴引发5样统制品"五合一"涨价的课题,蔡细历也表态,马华支持政府调整津贴,唯条件是政府必须分两三年逐步调整,以及透明化交待如何使用节省下来的津贴。
"政府应该尽快提升我国的公共交通系统,不只是吉隆坡,也包括全国各大城市。
"他更敦促政府检讨独立发电厂的合约,以及他们售卖电力给国能的价格,因为有关合约往往是不利于政府,让独立发电厂赚取暴利。
蔡细历也宣布,马华将成立一个以中委兼副内政部长李志亮为首的小组,来检讨内安法令等防范法令。他们希望,这项法令不会继续出现滥用的问题,部长如何援引法令必须向人民交待。
受询及爱国党副主席范清渊注册日前成立非土著权威组织(PERJASA)的问题,蔡细历则表示,他们不能阻止任何人这么做,唯该党坚持拒绝任何极端的宗教和种族组织。
他也拒绝评论今早"牛头示威者"获得轻判,几乎所有被告只是被判罚款的问题,并声称本身并不清楚案情。
(当今大马 10年7月27日)
Posted: 26 Jul 2010 11:39 PM PDT
One Piece's cross-dressing drag queen/king/both, Emporio Ivankov…
…Exists in the real world!
I am scared lol!
See another post related to caused by Ivankov at here.
AG throws Farah Azlina Latif to the wolves
Posted: 27 Jul 2010 04:30 AM PDT
It's no wonder that truth is stranger than fiction. Fiction has to make sense.
- Mark Twain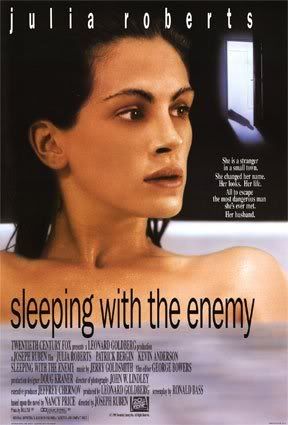 Good gracious. TMI:
Deputy Public Prosecutor Farah Azlina Latif was dropped today from the team prosecuting Datuk Seri Anwar Ibrahim for sodomy after allegations surfaced last week that she was romantically involved with complainant and chief witness Mohd Saiful Bukhari Azlan.

Attorney-General Tan Sri Gani Patail told reporters today that the junior prosecutor was removed to prevent negative public perception of the Sodomy II prosecution team.

The Malaysian Insider reported the allegations last week after fugitive blogger Raja Petra Kamaruddin alleged that Farah was having an "affair" with Saiful.
Sigh, as if we didn't have enough gossip already.
I paid little to no attention to this issue when it broke a few days ago, but I'm a little shocked at the development.
It's very simple, to my mind. If Farah Azlina is innocent, wtf is the AG doing taking her off the case?
In this country, you can steal billions, you can literally get caught with your pants down, and still stand in the highest offices of the land with a straight face.
I mean. The poor girl. She must feel like everyone thinks she's some kind of ho.
And in her time of crisis, what does the AG do? Throw her to the wolves.
Just the kind of employer you'd like right? It seems he's not keen on dishing out the same kind of rewards he himself enjoyed for his 'service' way back in Sodomy I.
And wtf is up with this Saiful guy anyway? I'm the last person qualified to make any kind of moral judgment, but under the circumstances, that's really kinda sketch.
Liu: I don't act based on hearsay...
Posted: 27 Jul 2010 03:03 AM PDT
When approached by reporters on separate occasions, Selangor State Exco Ronnie Liu said that he has heard of the allegations, but there is no way to confirm these. "I first heard about it some time before the last assessment earlier this year. But you know me, I don't act based on hearsay or rumours," said Liu. More in Malaysiakini.com

Time:

03:30

More in

News & Politics
Khalid bewildered over councillor probe 'leak'
Posted: 27 Jul 2010 03:01 AM PDT
The Selangor menteri besar says the state should be allowed to complete investigations before jumping to conclusions. Selangor Menteri Besar Khalid Ibrahim has confirmed that a local government councillor is being probed internally on allegations that he had used an exco's letterhead to secure contracts for his cronies. More in Malaysiakini.com

Time:

04:01

More in

News & Politics
Cow head Protesters gets away with very light punishment
Posted: 27 Jul 2010 03:56 AM PDT
Today's news just piss me off!! Not that I am surprise! T
his act of stupidity 11 months ago was rumoured to have been instigated by UMNO goons! And as such nobody really expected them to be punish by our Malaysian courts!
What we are sad about is that today, we were proven right!
The Cow Head protesters got away with very light punishment!!!
The 12 protesters involved in the infamous cow-head protest last year were

ONLY

fined RM1,000 each by the Shah Alam Sessions court today, after pleading guilty to an alternative charge of taking part in an illegal assembly.
Four of them however were granted a discharge not amounting to an acquittal from additional sedition charges by judge Hasbi Hasan, after the prosecution decided not to pursue the case.
The four maintained their innocence and were supposed to go through separate trials to hear their cases related to the desecration of the cow-head - deemed offensive to Hindus.

But deputy public prosecutor Ishak Mohd Yusoff told reporters after today's trial that they decided not to submit further evidence in both cases as two other protesters, Eyzva Ezhar Ramli, 32, and Mohd Azmir Mohd Zain, 36, had already plead guilty to similar charges.
The group looked visibly relieved when Hasbi read out her judgment, though Eyzva and Azmir appeared expressionless, given the additional punishment meted out to them.

The 12 nevertheless proceeded to congratulate one another and their lawyers at the end of the trial, clearly happy that the whole affair had ended.
The group were initially charged under Section 27(5A) of the Police Act 1967, but were offered an alternative charge under Section 143 of the Penal Code which carries a lower penalty of six months' jail or fine.


(The penalty under Section 27 carries a jail sentence of between two and 10 years and a fine of not more than RM10,000.)


The cow-head protest sparked a nationwide outcry against the offensive display, with a total of 98 police reports lodged across the country against the protest.

THIS IS BULLSHIT

LAH

!



If you demonstrate for Anwar Ibrahim you will be beaten up, shot with tear gas and water hose and lock-up for 2 weeks before you even get your day in court....If you even get to court alive and not thrown into ISA instead.

But demonstrate for UMNO and you will get an audience with the Home Minister Kerishamoodin!!!



This is really BULLSHIT!






Requests To Upgrade Infrastructure In Batu Uban
Posted: 27 Jul 2010 02:28 AM PDT
By the Administrator
The MPPP has stepped up its effort to improve the infrastructure in Batu Uban. The area consists of lower income groups who need special attention which have been lacking all this while.
Last week, I went with Council officers and some local residents to visit the area. Some complained over the sloppy works of the Water and Irrigation Department which was supposed to alleviate flood but caused more serious flood in the area instead. Some complained over neglected cleansing and maintenance of public drains and roads.
I have passed the necessary information to the government departments and agencies concerned and will follow up on it.
'I only dance for you' - Documentary
Posted: 26 Jul 2010 11:29 PM PDT
10-min (Screening Version) Documentary July 8, 2010 | New York City, USA Film by Indrani Kopal (Malaysia) and Simon De Swardt (Zimbabwe) This documentary was produced by Malaysiakini's Indrani Kopal and Simon De Swardt as part of a documentary Fellowship programme of the George Washington University documentary centre. The programme is the 2010 International Emerging Documentary Filmmakers Fellowship. The short documentary titled 'I only dance for you' is a slice of life story, about a gay couple who live in Greenwich Village, New York City. Arsenio Amadis and Don Swift, opened their doors and lives to the two emerging international filmmakers.

Time:

10:52

More in

News & Politics
Exams/no-exams/wtv. Critical minds ftw!
Posted: 26 Jul 2010 08:02 PM PDT
When it rains stuff to blog about, it pours.
I just had a thought about this UPSR, PMR debate.
YB Tony posted some facts about studies that show that kids with major exams like these do better academically. Well and good I suppose.
But it strikes me: what's the big deal? Exam, no exam.
I think many agree that the problem is our kids aren't being given the right environment to build critical minds – the sharp, agile, burning-curiousity type of minds that all world-changers have.
Keep the exams, scrap the exams, whatever. Shouldn't we be discussing how to build those kinds of minds instead?
Some thoughts at The Nutgraph.
In support of Zunar, cartoons & PAS Chempaka
Posted: 26 Jul 2010 10:40 PM PDT
Wanted to give as much support as I can to Zunar and Malaysiakini, who are challenging the ban of their books in court.
I think a major reason they've come down so unreasonably hard on these guys is because comics are truly powerful tools of communication.
See how effectively and instantly they put a message across? I love it.
I was fortunate enough to be invited by YB Iskandar via YB Eli to do a short sharing with PAS Chempaka on political communication last night, which I enjoyed immensely. Comics were one of the tools I touted as effective and underused.
Terima kasih atas jemputan!
Zunar has helped nurture a full-on cadre/generation of cartoonists, and I do hope they keep up the good work :)
ps- Was happy to get a comment from Patrick Saw, whose iconic T-shirts are truly a familiar sight to many :) Encouraged by the strength of his support! His famous shirts:
This posting includes an audio/video/photo media file: Download Now
Posted: 26 Jul 2010 10:06 PM PDT
"banggali (Manjit Singh) mabok,bodoh macam (Raja) petra...perangai babi macam anwar (Ibrahim) !"

By Admin

The Evil Zionist BN/Umno regime is not only using the mainstream media to discredit the Pakatan Rakyat and individuals who support the Truth but are also using Spin Doctors such as Big Dog Com, Parpukari, Ruang Bicara Faisal, Goh Wei Liang, Punithan Shan, Justice4OTK, Unspinners, Rocky Bru, Ti Lian Ker etc do not only attack anyone who speaks up against the Evil BN/Umno regime but also spread hatred and lies to divide and deceive the Rakyat (People). One such Blog is Gerakan Anti PKR which had the audacity to call Lawyer Manjit Singh a "Banggali Bastard". Go to this link to read yet another sickening pro Umno Blog http://gerakan-anti-pkr.blogspot.com/2010/07/manjit-singh-banggali-bastard.html
Feedjit Live Blog Stats
God help these nincompoops who are unclear of their duties
Posted: 26 Jul 2010 01:37 PM PDT
From Francis YM, via e-mail

When you say servant, it literally means to serve, but the irony of government servants in Malaysia is that they expect us to be their servants and they want to be our masters.

How did this come in being? Well, when a system has been around for 50 years without change, complacency sets in along with with corruption, greed, pride, ego and what not.
All this while only Alliance and next, the Barisan National were ruling all the states except for Kelantan (the last several years).

So with this in mind, let's go to the current spat in Penang between the chief minister and a small time SDO (State Development Officer), Nik Ali Mat Yunus who's been labelled a little Napolean.

If I'm not mistaken this title was given to government officers back before GE12, around 2005/2006 by Lim Kit Siang in his articles.

These little Napoleans are not only in Penang but in every state. They bow to no one not even the Prime Minister, cause these small fries are big in their little areas. They are lords.

They control all at their whims and fancies, the government of the day has got no time to do a check and balance, so these fries are are happy and contended. They do not want change

Today the scenario is different. Four states are controlled by Pakatan, they have to be accountable for the sake of the rakyat who voted them in. But can these little Napoleans accept this change in masters.

Life with the previous government was all rosy, they were calling the shots, now it is not the same as someone is watching them. Can they change for the new government of the day? No Way! To make matters worse, there are people who encourage them to go against the current govermnent with the support of the federal government.

So these little Napoleans become Trojan Horses, and create havoc for the ruling government, especially in Penang and Selangor, not knowing that they are betraying their race, the King and the nation.

The chief secretary to the government, Mohd Sidek Hassan has joined in the fray in support of all the little Napopeans. He thinks his bread is buttered by the goverment of the day.

He being the highest officer of the goverment servants thinks his loyalty is with Barisan government. God help these nincompoops who do not understand that a servant is to serve the rakyat who pays taxes to pay these idiots.

My advice to the rakyat and to all the people I know is to go for change. We need a new government now, the old one has lost its usefulness after 50 years.

Read:
DPM: State governments have no power to fire SDOs
FDI Plunge: Unctad's data for Malaysia is wrong
Posted: 26 Jul 2010 01:34 PM PDT
From Calvin Sankaran, via e-mail

The World Investment Report (WIR) 2010 issued by the United Nations Conference on Trade and Development (Unctad), which reported a significant plunge in Malaysian's FDI (Foreign Direct Investment) in 2009, has been a godsend to the leaders and supporters of Pakatan Rakyat.

The report has given them a much needed opportunity and breathing space to deflect intense public attention away from the spate of major scandals and cases of gross mismanagement that is plaguing the states under the Pakatan rule.
Predictably these supporters and leaders had swooped upon this FDI issue like a gaggle of vultures and tried pin the blame squarely on the federal government's shoulders. Reading some of these over the top, irrational and alarmist comments, one would conclude that the county is heading for the Armageddon and has no hope whatsoever for the future.

Unsurprisingly, DAP's 'economic advisor' and Petaling Jaya Utara MP Tony Pua, has been on the forefront of this assault, launching salvoes of statements and colourful charts to buttress his charge that investors had totally lost confidence in Malaysia.

However, even a cursory survey of Pua's argument shows that his analyses and statements are devoid of intellectual merit and betrays a lack an understanding of the issue.

While it is unrealistic to expect a politician to be impartial and objective in his analysis,  it is embarrassingly and painfully clear that Pua knows very little about the local and global investment scenario.

First of all, had Pua followed the FDI trends, he would have taken cognizance of the fact that Unctad's data on Malaysia's FDI inflows are completely wrong. Further, had he done his homework, he would have surely discovered that the data provided by the UN agency simply does not make any logical sense.

I'm not sure how Unctad arrived at the FDI figure of US$ 1.38 billion but MIDA had months ago published in its website that Malaysia procured FDI worth US$6.48 billion in 2009. In fact the states of Sabah and Sarawak alone had attracted more than US$1.38 billion worth of FDI each in 2009.

So it is rather puzzling and incomprehensible that he could have overlooked such basic facts and committed such an obvious and elementary error.

Based on the correct figure of US$6.48 billion, Malaysia has done extremely well compared to its regional peers. In fact, the FDI numbers seem to indicate that foreign investors' confidence in Malaysia had sky-rocketed.

This could be attributed to the various bold reforms and the steady and sure-footed economic and political stewardship of PM Najib Tun Razak.

I had been travelling around Europe, Asia and the US in the last few months for business purposes for my company. During these trips, I had the opportunity to speak to a number of business leaders and investors informally and almost everyone I spoke with seemed to agree that Malaysia has made very significant progress economically and politically under Najib.

This is a quantum leap and a sea change in perception compared to my previous trip in 2008 when the investors' sentiments were pre-dominantly negative and bearish.

The second point that Pua had pointed out was pertaining to the outflow of FDI from Malaysia. I'm unsure of the accuracy of this data by Unctad but I'm again rather surprised that he could not fathom the simple reasons behind this outflow which is apparent even to a non-economist such as I.

Malaysian firms from industries such as finance and banking, telecom, infrastructure, airline, oil and gas, etc. have grown in the recent years to be regional and even global players and champions.

They have expanded and established themselves beyond our borders and have been investing and acquiring companies overseas. As such there is an outflow of FDI for such purposes.

However, there is one key point I do agree with Pua, that is, in his assertion that a drop in FDI shows a complete loss of confidence in the government.

As such I'm sure Pua too, would concur with me that the massive 80 percent drop in FDI for DAP-run and Lim Guan Eng-led Penang is a testament that investors have no confidence in Lim's leadership or his policies.
Ex-Utar student: I feel victimised
Posted: 26 Jul 2010 01:30 PM PDT
From Ariel, via e-mail

I'm an ex-Utar student from the Kampar, Perak, campus. I studied foundation in science for a year and I got terminated before moving on to my next semester.

The reason given was I failed the subjects that I'm supposed to pass in order to move on to my next semester.
The absurd part was my coursework marks were way too high for me to fail because it was beyond the set passing mark.

I forked out money to appeal against termination and for a review of both papers, but the results were the same.

I approached several heads of department and even talked to the director but I was brushed aside. I was very disappointed because I was terminated without valid reasons.

I believe they tampered with my results. So much money was spent on my course and my accommodation but it's now all wasted.

It was heartbreaking for me because I looked up to this university and I was determined to graduate from there as well, but now everything turned topsy-turvy.

Now reading those articles in FMT, it's really disheartening. My parent's hard earned money was burnt just like that.

There are so many students out there from the same university who experienced the same thing I did.

Some even got kicked out in their third year. I bet right now students studying in Utar feel insecure.


Expose the lies perpetrated by the MSM
Posted: 26 Jul 2010 01:28 PM PDT
From Kleng Soo, via e-mail

I refer to the article 'We can't destroy privately owned Malay villages' which quoted Penang chief minister Lim Guan Eng.

The general public did not know this truth, until Lim clarified it. Please ensure that all false accusations that appear in the mainstream media (MSM) be corrected and the facts set straight.
Sometimes, it is misleading for the MSM to announce 'the state government' when if fact, it was the previous state government being referred to.

Imagine, federal owned UDA trying to put the blame on the present state government The public rely on Pakatan Rakyat to explain the truth so that they will not be held responsible.

Organise a 'kenduri' in the kampung to explain and expose lies perpetrated by the MSM. Need permit to hold a kenduri? Get a couple to 'act out' a bersanding, if necessary.

All Malaysians, especially the Malays, should be made aware of the dirty politics of the BN.

Read:
'We can't destroy privately owned Malay villages'