---
Condemn Israel... and the US too!
Posted: 31 May 2010 12:15 PM PDT
In my earlier posting (
here
), I did write about my fear and worries for the safety of the flotilla of nine aid ships to the Palestine, which include a group of Malaysian volunteers and journalists. As expected, they came under brutal Israeli attacks in the international water of the Mediterranean yesterday. Reports said about 20 people died and many injured. The fate of two Malaysians are still unknown.
I came close to the border of Israel in January 1983, a few months after Israel launched a massacre at Sabra and Shatila refugee camps in southern Lebanon on September 17, 1982. A Palestinian journalist Khaleed Amiri took me just about 50 meters from the barbed wires at the border, looking at a dozen Israeli soldiers pointing their guns at us, one of them shouting in Arabic 'Mamnook' (prohibited).
They trusted nobody, not even their friends the Americans. They only love the US for their continuous military and economic supports, which makes their relationship looks good. Anything beyond that is their askance towards other race and religion.
What former Prime Minister Tun Dr Mahathir Mohamad said in Putrajaya yesterday about the Israeli atrocities in Palestine, is very true. Not only Malaysians should condemn them but the world must realise by now how Tel Aviv has gone too far behind the lines of humanity (
here
).
However, my personal opinion is that, there is no need for anybody to fight the Israelis. The force behind them is the US. Without any US aids, Israel will be doomed. It Barack Obama's failure in delivering his promise that gave more rooms for Tel Aviv to continuously oppressing the people of Palestine.
The Arabs, too, are to be blamed. After more than 50 years of letting the people of Palestine to suffer, they still want to go on with the Yankees. Their oil still goes to America. What happens to the Palestinians are none of their business. Dr Mahathir used to suggest that the Arabs stop supplying oil to the US and its Western allies. Without sufficient oil supply, the US economy will weaken and its support for Israel would be reduced.
However, it is sad to note that the Arabs are a coward lot. To them, the US is a god who deserves to be worshiped by the whole world. The OIC is a body that only know how to discuss the Palestinian issue without a proper or a concrete move to help put a stop to it. Many say, if the Arabs join hands, they can just wipe out Israel in one day!
14 activists were killed by Israeli terrorist have attacked a flotilla of aid-carrying ships aiming to break the country's siege on Gaza
Posted: 31 May 2010 11:04 AM PDT
readmore Mossad Agent Kicked Out Of Australia
Palestine Monitor
27 May 2010
Finally a line in the sand. But what does it mean for Israel's international relations? Reporting from Aaron Dearborn.
readmoreFreedom Flotilla Update: Passenger Ship Will Be Attacked First
Palestine Monitor
29 May 2010
As the Freedom Flotilla steams toward the exclusion zone, the 800 passengers are guaranteed a hot reception. Nine boats carrying 10,000 tonnes of emergency aid will arrive in Gaza tomorrow, but Israeli statements indicate the EU's stated desire for a "constructive resolution" is wishful thinking.
readmre Shock And Anger Follows Flotilla Massacre
Palestine Monitor
SEE VIDEO ON YOUTUBE HERE http://www.youtube.com/watch?v=xFEBbDkyrqQ
31 May 2010
At least 14 activists were killed and up to 60 injured by live fire from the Israeli navy as they staged a pre-dawn raid on the Mavi Marmara today. The Turkish passenger ship, was carrying around 600 civilians when it was attacked in international waters 75 miles off the coast of Gaza.
Israeli terrorist forces have attacked a flotilla of aid-carrying ships aiming to break the country's siege on Gaza.
More than 10 people were killed and dozens injured when troops intercepted the convoy of ships dubbed the Freedom Flotilla early on Monday, the Israeli military said.
The Israeli Army Radio had earlier said that up to 16 people had been killed.
The flotilla was attacked in international waters, 65km off the Gaza coast.
Footage from the flotilla's lead vessel, the Mavi Marmara, showed armed Israeli soldiers boarding the ship and helicopters flying overhead.
Al Jazeera's Jamal Elshayyal, on board the Mavi Marmara, said Israeli troops had used live ammunition during the operation.
The Israeli military said four soldiers had been wounded, two of them moderately, and claimed troops opened fire after "demonstrators onboard attacked the IDF Naval personnel with live fire and light weaponry including knives and clubs".
Free Gaza Movement, the organisers of the flotilla, however, said the troops opened fire as soon as they stormed the ships.
Israeli intervention
Earlier, the Israeli navy had contacted the captain of the Mavi Marmara, asking him to identify himself and say where the ship was headed.
Shortly after, two Israeli naval vessels had flanked the flotilla on either side, but at a distance.
Organisers of the flotilla carrying 10,000 tonnes of humanitarian aid then diverted their ships and slowed down to avoid a confrontation during the night.
They also issued all passengers life jackets and asked them to remain below deck.
Al Jazeera's Ayman Mohyeldin, reporting from Jerusalem, said the Israeli action was surprising.
"All the images being shown from the activists on board those ships show clearly that they were civilians and peaceful in nature, with medical supplies on board. So it will surprise many in the international community to learn what could have possibly led to this type of confrontation," he said.
Meanwhile, Israeli police have been put on a heightened state of alert across the country to prevent any civil disturbances.
Protests
Condemnation has been quick to pour in after the Israeli action.
Mahmoud Abbas, the Palestinian president, officially declared a three-day state of mourning over Monday's deaths.
Thousands of Turkish protesters tried to storm the Israeli consulate in Istanbul soon after the news of the operation broke. The protesters shouted "Damn Israel" as police blocked them.
Turkey is also reported to have summoned the Israeli ambassador to lodge a protest.
"(The interception on the convoy) is unacceptable … Israel will have to endure the consequences of this behaviour," the Turkish foreign ministry said in a statement.
Ismail Haniya, the Hamas leader in Gaza, has also dubbed the Israeli action as "barbaric".
Hundreds of pro-Palestinian activists, including a Nobel laureate and several European legislators, were with the flotilla, aiming to reach Gaza in defiance of an Israeli embargo.
But Israel had said it would not allow the flotilla to reach the Gaza Strip and vowed to stop the six ships from reaching the coastal Palestinian territory.
The flotilla had set sail from a port in Cyprus on Sunday and aimed to reach Gaza by Monday morning.
Israel said the boats were embarking on "an act of provocation" against the Israeli military, rather than providing aid, and that it had issued warrants to prohibit their entrance to Gaza.
It asserted that the flotilla would be breaking international law by landing in Gaza, a claim the organisers rejected. –Aljazeera
Israel's worst-kept secret has finally been revealed.
Documents published in recent days show that Israel not only has nuclear weapons — something it has never officially acknowledged — but that it considered selling them to South Africa's white minority government in 1975. The evidence — contained in Sasha Polakow-Suransky's new book The Unspoken Alliance: Israel's Secret Relationship with Apartheid South Africa — appears strong and credible.
But will it cause Europe and America to rethink their relationship with Israel? The truth is that Israel already enjoys such a privileged level of access to their key institutions that any rethink is improbable — at least in the short-term. One of the most important aspects of this relationship relates to how Israel interacts with the North Atlantic Treaty Organization (NATO).
In December 2008, then-Israeli Foreign Minister Tzipi Livni visited the headquarters of NATO in Brussels to sign an "individual cooperation program" with its member states. By hooking up Israel to NATO's computer systems and facilitating its increased participation in the alliance's missions, this agreement has helped give Israel closer ties with NATO and its 28 member states than any other country outside the club.
Within a few weeks of that agreement being signed, Israel launched a brutal offensive against Gaza, killing more than 1,400 Palestinians. The slaughter did not deter then-NATO Secretary General Jaap de Hoop Scheffer from making a public gesture of friendship with the Israeli state. While the death toll in Gaza was continuing to mount, he visited Israel in January 2009 to celebrate "the growing depth both of our practical cooperation and of our political dialogue." Even though Israel's armed forces caused almost all of the deaths in that three-week assault and had unilaterally broken off a ceasefire with Hamas by attacking it two months earlier, he repeated the official Israeli narrative of blaming the violence on Hamas.
Over the past week, NATO has published a paper recommending an update to the "strategic concept" that underpins its activities. Partly authored by Madeleine Albright, the US Secretary of State under President Bill Clinton, this report "NATO 2020: Assured Security; Dynamic Engagement," signals that the alliance is mired in a Cold War funk. As well as advocating that the US, Britain and France hold on to their nuclear missiles as long as these weapons "remain a reality in international relations," it identifies the development of a missile defense shield as "an essential military mission." This system is — if you believe the propaganda — supposed to protect the member countries against Iran, which is singled out as the state most likely to present a fundamental security challenge in the coming decade. Substitute Iran for the Soviet Union and the case for the system is almost identical to that put forward by US President Ronald Reagan when proposing his "Star Wars" initiative in the 1980s.
NATO has already signaled that Israel will be involved in the development of the defense shield (an Orwellian term, given that the project will probably only ratchet up tensions in the Middle East). Earlier this month, NATO representatives took part in an armaments conference in Airport City, a "business park" near Tel Aviv. Alan Berry, a senior NATO official, confirmed that he and his colleagues were studying Israel's own military interceptors and had helped preliminary discussions about how Israel could take part in the defense shield project.
So far Turkey appears to be the only NATO member to have indicated there is an inherent double standard in seeking Israel's assistance to ward off a perceived threat from Iran. Unlike Iran (and most other nations), Israel has refused to sign the Nuclear Non-Proliferation Treaty, with the result that its nuclear weapons program has never been subject to international scrutiny. Ahmet Davutoglu, the Turkish foreign minister, is reported to have raised this anomaly with his NATO peers at a meeting in Tallinn, Estonia, last month, telling them that "no country should be exempted from joining this treaty."
Meanwhile, Israel's reputation for inventing some of the most technologically advanced weapons used in modern warfare is attracting an increasing level of attention from that other powerful club based in Brussels: the European Union.
Sources in the European Defense Agency (EDA) — a body set up following lobbying by leading arms manufacturers and dedicated to boosting military expenditure by EU governments — have told this writer they are particularly excited by Israel's pilotless drones or unmanned aerial vehicles (UAVs). Many officials in the EDA regard the agency's work on drones as its most important activity. In July, the EDA will participate in a major conference here aimed at convincing the public that these sophisticated spy-planes can help achieve such laudable objectives as protecting the environment.
This exercise bears all the hallmarks of what ecologists call "greenwash." Far from being invented to save the planet, drones have been used in numerous attacks by Israel on Palestinian civilians, as well as by NATO forces in Afghanistan and Pakistan. Britain and the Netherlands are among the countries taking part in the war in Afghanistan to have signed contracts to buy or rent Israeli drones in recent months.
A spokeswoman for the EDA explained that while her agency keeps a close eye on Israel's arms industry, there are no plans for a formal cooperation agreement with Israel. The same cannot be said for the EU's multi-annual scientific research program, which has a budget of 53 billion euros ($66.7 billion) for the 2007-13 period. Israel is the largest foreign partner in this program and the country's arms-makers are intimately involved.
To prove that it was committed to former US President George W. Bush's "war on terror," the EU has decided in recent years to include security as a theme within the program. Nearly 60 projects have been financed under this category, with Israel taking part in 12 of them. Motorola Israel, for example, is signed up to a project designed to help the detection of "intruders" to buildings or areas deemed of high economic value. Motorola has ample experience in developing the kind of surveillance equipment that will probably feature in this project: it has installed a "virtual fence" around a network of Israeli settlements in the West Bank. This "fence" uses thermal cameras and other sensory devices to pinpoint anyone — such as a Palestinian — who the Israeli authorities believe should not be allowed to enter settlements built illegally on Palestinian land in open violation of international law.
In another example of greenwash, Israel Aerospace Industries (IAI) is playing a prominent role in the "Clean Sky" project, which is supposed to encourage the development of less-polluting aircraft engines. Far from being an eco-warrior, IAI is a top supplier of warplanes to the Israeli army.
Earlier this year, Irishwoman Maire Geoghegan-Quinn became the new European commissioner for science and research. When her spokesperson Mark English was asked if she has any ethical concerns about how EU-funded projects have been opened up to Israeli firms who have field tested their weapons against Palestinian civilians, rather than answering that question, he said that all of the EU's research activities "maintain an exclusively civilian orientation." He added: "our rules, however, do not preclude enterprises, which are also active in the defense industry — be they in the EU or in an associated country like Israel — from participating."
It is deceptive for EU officials to claim that activities that involve arms companies are entirely civilian, especially when those companies hail from a highly militarized country like Israel and are directly implicated in the occupation and its attendant abuses of international law. As it happens, other officials have acknowledged that the EU institutions are preparing a blueprint for extending the scope of its scientific research programs into more hardcore military research.
Nobody should be surprised if Israel's merchants of death and destruction will gobble up an even greater chunk of the EU's research pie in the coming years. The only positive aspect of this ever-deepening relationship with Israel is that it helps shatter all illusions that the EU is serious when bragging routinely of its commitment to human rights.
David Cronin's book Europe's Alliance with Israel: Aiding the Occupation will be published later this year by Pluto Press. NATO's Other Member State By David Cronin, 27 May, 2010, The Electronic Intifada
Israel wage war on relief volunteers
Posted: 31 May 2010 10:19 AM PDT
TV3 managed to speak to Shamsul Akmar very briefly just before midnight. Many had tried to get him but we were lucky to have got him for a while. Shamsul is one of several Malaysians on board a humanitarian ship bound for Gaza bringing help and relief items. Shamsul sounded calm but we all know that Israeli commandos had stormed a Turkish ship on the same mission. My TV3 crew led by journalist Halim is also on the same boat as Shamsul. Astro Awani's crew is believed to be on the Turkish ship, together with several Malaysian volunteers from the NGO, Haluan. A humanitarian mission such as this is fraught with risks and danger. But to be attacked by Israeli commandos resulting in fatalities and injuries is something else altogether. This can be likened to a declaration of war on humanitarian volunteers. Can you beat that? An act of aggression that defies logic! Let's pray hard for everyone in the humanitarian mission. And let's think and plan something more concrete too.
Picture is of Shamsul (left) and A Bakar in London last year during a photo exhibition of Gaza atrocities.
Mr Saiful has told the court that he went to visit Mr Najib to get assurance that ANWAR WILL BE SENT TO PRISON AND HE CAN GET THAT SENATORSHIP
Posted: 31 May 2010 10:22 AM PDT
So you mother fucker asshole Proate one Malaysia happy thirt There are unanswered questions which need answering otherwise Anwars credibility and judgement will be called into question.How is it an unknown 23 year old strapping boy who joins PKR as a volunteer only for 3 months prior can have access to Anwar Ibrahim's personal mobile phone and exchange sms with him? How is it this boy gets to travel overseas with Anwar Ibrahim and I believe not only on one occasion? There needs to be credible answers otherwise even if sodomy is not proven, there will be a lingering suspicion.
TAXIDRIVER'S THOT
Umno Youth chief Khairy Jamaluddin today failed in his bid to set aside a judgment in default obtained by Opposition leader Datuk Seri Anwar Ibrahim in a RM100 million defamation suit.
Anwar's counsel S.N.Nair told reporters that High Court Senior Assistant Registrar Nazri Yahya dismissed with costs Khairy's application to set aside the judgment in default.
READMORE Sleepy head Abdullah want so much for the police to charge Anwar? Simple: because his Deputy, Najib Tun Razak, would invariably get dragged into this whole mess.
Anwar was also represented by counsel Wan Anwar Shadat, while Datuk Seri Muhammad Shafee Abdullah and Badrul Munir Bukhari appeared for Khairy.
On Dec 4, 2008, Anwar obtained a judgement in default from the High Court against Khairy when he failed to enter an appearance after the writ of summons had been served on him.
Khairy filed the application to set aside the judgement on Feb 20, 2009.
Anwar, 63, filed the suit against Khairy on March 7, 2008 claiming that Khairy, as the then Umno Youth vice chief, had uttered defamatory words and caused the posting on websites including Malaysiakini.com a video clip entitled "Anwar and kin no threat".
Anwar claimed the video clip on Malaysiakini.com contained defamatory words spoken by Khairy at a ceramah in Lembah Pantai, Kuala Lumpur on or about Feb 20, 2008.
He said the defamatory words, among others, meant he was involved in activities contradictory to Islam, did not have good character and was not fit to hold political or other positions.
He sought RM100 million in aggravated and exemplary damages as well as other relief deemed fit by the court.
Judge went to see Mamathir and asked for his advice. He wanted to know how the case is to be decided – in favour of DSAI or Anwar – as the judge knows that Mamathir hates them both. Mamathir did not take long to decide. And the judge ruled accordingly. Now we know who Mamathir hates more. Hopefully, Khairy is made a bankrupt and barred from taking part in politics. Mukhriz then becomes UMNO youth chief and a full minister.
That pariah and corrupted Mamak ex-dicktator of Kerala origin must be getting a natural high from hearing about Khairy's legal proceeding case. His less than average son or moron, Mukhriz probably came all over the place ! must be real happy hearing the outcome of Rembau monkey's case.
And his less than average son or moron, Mukhriz have a much better prospect to move up the ladder now, it seems.
Since when has an UMNO member lost a case in court? Khairy lost this one at a time when the judiciary is still controlled by UMNO. So who do you think wants to get rid of Khairy? Remember he was not given a ministerial post even though he was head of UMNO Youth? So is the Mamak is playing his games again? Not that I have any sympathy for Khairy. I think he deserves it. They are all villains.
I heard someone screwed a Chinese businessman for RM 400M just before the last GE. I cannot confirm this but this Chinaman has settled his "debts" and must be very happy Khairy's balls are cooked. Maybe, he will be twisting the arms of some other Chinese businessman to settle his debt. Not Vincent Tan because Vincent Tan is under the control of his mortal enemy. He has run out of Chinese friends who have the capacity to help him. Maybe Diam but Diam also takut who he offends.
Datuk Seri Anwar Ibrahim succeeded today in obtaining a visit tomorrow by the High Court to the condominium complex where he was alleged to have sodomised a former aide, in order to help establish an alibi in his ongoing sodomy trial.
Anwar's lawyer, Karpal Singh, obtained court approval today to visit the scene of the alleged crime.
"We want to have a relook at the place. We can have a look at it and it will be done before trial resumes at 2.15pm in the afternoon," Karpal told The Malaysian Insider.
According to the veteran lawyer, Anwar's alibi against Mohd Saiful Bukhari Azlan's allegations of sodomy was that at the time when Saiful had alleged he was sodomised in a unit at the Desa Damansara Condominium, Anwar was in an opposite unit with five other people.
When asked whether these individuals would be called in the course of the trial, Karpal replied in the affirmative.
"Yes, if the defence demands it, then we will call them to testify," said Karpal.
Another lawyer in Anwar's team, Sankara Nair, said the police would give them a reply by 12pm.
But The Malaysian Insider now understands that plans to visit the scene of the crime have been postponed for the time being.
The owner of the unit, known only as Hasanuddin, was apparently in Bukit Merah and would not be able to return in time before the trial proceeds this afternoon.
"The owner of the condo is currently in Bukit Merah. We will talk to the judge after lunch to explain and update him on what's happening, so maybe we can visit the condominium tomorrow," said Sankara.
Anwar's defence is seeking to revisit the site where the crime was said to have taken place. — File pic
The lawyer told The Malaysian Insider that any plans to cross-examine Saiful would have to wait until after a visit to the crime scene.
Sankara said they would first see who the prosecution calls to testify in the afternoon, and they would notify the court as necessary if they had any requests or objections.
At the beginning of the trial today, Karpal told the court that various attempts have been made to contact the owner of the condominum, but to no avail.
He insisted that the defence team be allowed to visit the scene of the alleged crime.
"We are not asking for a ruling, but perhaps a direction to the investigating officer. We can't very well break into the condominium," replied Karpal to judge Datuk Mohamed Zabidin Mohd Diah, who had asked Karpal whether he was expecting a ruling from the court to demand the police to allow access to the unit.
This led Solicitor-General II Datuk Yusof Zainal Abiden to suggest that the defence team should have no problem contacting the owner of the unit since he was "Anwar's friend."
This triggered a short outburst from the Pakatan Rakyat (PR) de facto leader.
"He (Hasanuddin) is scared, tak boleh macam itu (you cannot do that)," said Anwar.
This morning's proceedings also saw a continuation of the sodomy trial's star witness' cross-examination by Anwar's legal team.
"On June 24, you met with Datuk Seri Najib Razak, the then-deputy prime minister at his residence. You made a complaint. That you were sodomised without consent.
"Did he give advice (on what to do?)" asked Karpal.
The timing of his oath had nothing to do with the Permatang Pauh by-election, said Saiful. — File pic
In replying, Saiful claimed that Najib said to him that he "could not do anything because it was a personal problem" involving Anwar.
Saiful also said that the same complaint was made to ASP Mohamed Rodhwan Mohd Yusof, Senator Ezam Md Noor, Datuk Mumtaz Jaafar as well as others he had spoken to before lodging a report on June 28.
"What you said is serious. DPM Najib did not make police report after hearing you. He can be imprisoned. It is an offence under section 202 of the Penal Code," said Karpal to Saiful, who then replied that he was not aware of that fact.
Saiful also claimed that the proximity of his oath taken at a mosque to the date of the Permatang Pauh by-election was a mere "coincidence".
"After the alleged sodomy on June 26, there were a lot of chances to make [a] police report, to escape, but you did not do so," said Karpal, to which Saiful conceded.
Karpal then told the court that further questions would depend on the outcome of the visit to the scene of the alleged crime.
When questioned by the prosecution, Saiful maintained that he did not tell Dr Mohd Osman Abdul Hamid of Hospital Pusrawi that he had been sodomised by Anwar.
Saiful claimed he never said that he has been sodomised with a plastic object, and that he had only heard about the report for the first time in court.
Anwar, the 62-year-old de facto leader of PKR, is charged with sodomising Saiful at Unit 11-5-1 of the Desa Damansara Condominium in Jalan Setiakasih, Bukit Damansara here between 3.01pm and 4.30pm on June 26, 2008.
The former deputy prime minister has denied the charge, describing it as "evil, frivolous lies by those in power" when the charge was read out to him. He is charged under section 377B of the Penal Code and can be sentenced to a maximum of 20 years' jail and whipping upon conviction. The trial is taking place 18 months after Anwar was charged in court in August 2008.
Anwar was charged with sodomy and corruption in 1998 after he was sacked from the Cabinet and was later convicted and jailed for both offences. He was freed in September 2004 and later resurrected his political career by winning back his Permatang Pauh Parliamentary seat in a by-election in 2008, which had been held in the interim by his wife.
He had earlier led the opposition coalition Pakatan Rakyat to a historic sweep of five states and 82 parliamentary seats in Election 2008.
After lunch, Karpal informed the court that the defence team could only visit the condominium complex at 2.30pm tomorrow afternoon, and requested that the trial be adjourned till then.
Mohd Diah then ruled that the proceedings would start at 3.30pm tomorrow afternoon, after the visit.
Karpal told reporters outside court that his team would be bringing in its own medical experts this Thursday should the prosecution move to question the doctors who examined Saiful.
He also said the defence will continue with Saiful's cross-examination at 3.30pm.
FOR SODOMY 1&2 READ THIS
Ummi confesses to being the architect behind the Anwar sodomy allegation; a purely fabricated charge During the earlier trial, it was revealed that the Special Branch tried to convince Anwar to "take action" but that Anwar refused, until pressed further by the Director who said it was "for the sake of national security" before Anwar agreed that action be taken.
In a new twist to the Anwar Saga, it was revealed that Ummi Hafilda Ali was the architect behind the accusation that Anwar had sodomised Azizan Abu Bakar. And, for this, she was disowned by her father just months before he died of a broken heart.
Christopher Fernando told the Kuala Lumpur Appeal Court that Said Awang, the Director of the Special Branch, went to meet Azmin Ali, Ummi's brother, who was then Anwar's Chief Private Secretary, to solicit his (Azmin's) assistance to persuade Ummi to retract the allegation that Anwar had sodomised Azizan.
What is most interesting by this revelation is that:
SHAFEE ABDULLAH Fixing and Finishing ANWAR IBRAHIM
In this special police operations centre in Umno lawyer Shafee Abdullah's law firm is a whiteboard and on this whiteboard are two names: Anwar Ibrahim and Raja Petra Kamarudin. Below these two names are all sorts of notes, scribblings and etchings.
Very troubling reports have been published, which reveal the existence of a medical report of an examination done by a doctor on Mohd Saiful Bukhari bin Azlan a few hours before Saiful lodged a police report that he had been sodomised. The medical report apparently shows that there is no evidence that he had been sodomised by anyone.
Such reports raise some very serious questions that require immediate answers:
(1) Are the police in possession of such a medical report?
(2) Was the doctor concerned interviewed by the police and was he detained for any length of time?
(3) Is the doctor concerned facing any form of intimidation and, if so, by whom?
(4) Is there a medical report by another doctor that either confirms or contradicts the first medical report?
(5) If it is true that the medical report exists showing a lack of prima facie evidence, what then could have been the justification for the vigorous actions taken against Datuk Seri Anwar Ibrahim as well as the public call by the authorities for his DNA sample?
The answers to these questions are of paramount importance, as they bring into focus the integrity of our law enforcement system.
These latest disclosures regarding the investigations into the sodomy allegations are not the only ones to raise questions that need answering. There is, for example, also the issue of P. Balasubramaniam's abrupt "disappearance" that has yet to be satisfactorily explained. No one can deny that the circumstances of his first and second statutory declarations are highly unusual. All these show a pattern of events that cause much disquiet to right-thinking members of the public.
The Malaysian people are deeply troubled. A country that truly believes in the rule of law should not be faced with so many disturbing developments and unanswered questions.
The credibility of the Malaysian justice system as a whole is therefore at stake. The integrity of professionals, be they doctors or lawyers, must never be interfered with. The public must be left in no doubt that the criminal justice system in this country will not be misused or abused. There must be nothing less than an open and thorough investigation into these cases. This calls for the courage and professionalism of all those involved to do the right thing no matter the consequences. And those who have shown such courage and integrity must know that they live in a country where it is safe to do so.
Dato' Ambiga Sreenevasan
President
Malaysian Bar
*************************************************
What Ambiga said in her press statement above is certainly true and she has cause for concern. But she would be even more concerned if she knows what we know about this whole matter.
A special police operations centre was set up some time ago to coordinate all activities related to the Anwar Ibrahim sodomy crisis. No, the special police operations centre was not set up AFTER the alleged sodomy act took place on 26 June 2008. It was set up way before 26 June 2008.
Why the need to set up a special police operations centre BEFORE the date of the alleged sodomy act? Are they clairvoyant and did they peep into their crystal ball and 'see' the crime happen before it actually happened? Was the special police operations centre set up so that they could solve the crime? Or was the special police operations centre set up BEFORE the date of the 'crime' so that they could invent the so-called crime?
Yes, questions and yet more questions. But this is not yet the icing on the cake. The icing on the cake is that this special police operations centre is not located in the police headquarters. It is located in the meeting room of the office of prominent Umno lawyer Shafee Abdullah who possesses a notorious reputation for fixing cases such as those involving the people implicated in murdering Altantuya Shaariibuu or those alleged to have pinched the bottoms of cigar girls in the Havana Club in Kuala Lumpur.
Name me any questionable case and you will find the hand of Shafee Abdullah behind that case. And this same person is coordinating the Anwar Ibrahim sodomy allegation from the meeting room of his law office in Kenny Hills.
There are four police officers headed by an officer name Aziz who are based in this special police operations centre in the meeting room of Shafee Abdullah's law firm. But why are they based in an Umno lawyer's office instead of in the police headquarters? Is this an official police operation or is this a rogue operation? Yes, we have watched many Hollywood movies about the CIA's Dirty Tricks Department. Have Shafee Abdullah and the Royal Malaysian Police also seen the same movie? It appears so because the special police operations centre in Umno lawyer Shafee Abdullah's law firm looks like a plot out of these movies.
In this special police operations centre in Umno lawyer Shafee Abdullah's law firm is a whiteboard and on this whiteboard are two names: Anwar Ibrahim and Raja Petra Kamarudin. Below these two names are all sorts of notes, scribblings and etchings. There are also charts and strategies on how both Anwar Ibrahim and Raja Petra Kamarudin can be implicated in various crimes and incarcerated until their teeth fall out of their gums.
Yes, the police report to Umno lawyer Shafee Abdullah. And Shafee Abdullah coordinates this special police operation with the IGP and AG. And the purpose of this special police operations centre in the meeting room of Umno lawyer Shafee Abdullah's law firm is to explore how to incarcerate Anwar Ibrahim and Raja Petra Kamarudin. And the special police operations centre has to be in Umno lawyer Shafee Abdullah's office and not in the police headquarters because, officially, the IGP and AG are not involved in the Anwar sodomy case, as announced by Prime Minister Abdullah Ahmad Badawi.
Shafee Abdullah is no ordinary man. In fact, he is not even a man; he is a devil. But he is Malaysia's first and foremost sodomologist, a specialist in crimes of sodomy. And that is why the Pusrawi doctor's report was rejected. He is just a normal doctor, a GP, argued the government. The prognosis of a normal doctor can't be accepted as evidence in a sodomy case, never mind if he has been practicing medicine for two decades or more. They need the prognosis of a sodomy specialist, a sodomologist, and Shafee Abdullah is Malaysia's first and foremost sodomologist.
That is why Senior Assistant Commissioner (SAC) II Mohd Rodwan Mohd Yusof did not meet Saiful in the police station or at the police headquarters. The special police operations centre is not in the police station or at the police headquarters. It is in the meeting room of Umno lawyer Shafee Abdullah's law firm. So it would be dangerous to meet Saiful in this law firm lest someone finds out. That is why Rodwan met Saiful in room 619 of the Concorde Hotel.
Okay, so Rodwan met Saiful one day before the alleged crime took place. But then maybe Rodwan is clairvoyant or he has a crystal ball and he 'saw' that a crime of sodomy was going to take place the following day. Some people do have this gift of 'foresight'. Nevertheless, whether the timeline appears a bit out of sync or not, they still have the 'evidence' to work on to 'prove' that Anwar did sodomise Saiful the day AFTER Saiful met Rodwan in room 619 of the Concorde Hotel.
One such crucial evidence was supposed to be the doctor from Pusrawi's medical examination of Saiful at 2.00pm on Saturday, 28 June 2008. But then the doctor said that he had examined Saiful and found no evidence of sodomy. This report has since surfaced and the doctor has gone missing so, now, there is no way they can use this evidence.
The next evidence was supposed to be the second medical examination done at the Hospital Kuala Lumpur (HKL) at 4.00pm on Saturday, 28 June 2008. But then the outpatient department of the HKL was closed at 4.00pm on Saturday, 28 June 2008. So how could a second medical examination have been done? Yes, that's right. No second medical examination was done and the doctors at the HKL refuse to doctor a medical report to say that the second medical examination had been done, when none had been done, or to say that they did find evidence of sodomy, when they did not.
Since none of the doctors at Pusrawi or HKL are cooperating with the police, the last piece of 'evidence' will have to be Saiful's underwear. Okay, Saiful's underwear does not really have Anwar's semen stains on it. But this is a small matter. As long as someone from the Chemistry Department is prepared to testify that they did examine Saiful's underwear and they did find Anwar's semen stains on it, then that would be good enough. They will be able to build their case against Anwar and charge him for sodomy based on this 'evidence' from the Chemistry Department.
No, the Chemistry Department has NOT come out with their report yet. There is no report from the Chemistry Department that says they found Anwar's semen stains on Saiful's underwear. This is because they first of all need Anwar's specimen so that they can plant it on the underwear and so that the Chemistry Department can then 'discover' it.
But Anwar is being bloody silly. He is being extremely pigheaded and stubborn. He refuses to hand over his specimen. How can they plant Anwar's semen on Saiful's underwear when Anwar refuses to let them take his specimen? The Chemistry Department can't prepare its report saying that it found Anwar's semen on Saiful's underwear until the police are able to plant it there. But Anwar does not want to voluntarily hand over his specimen so this plan is being upset a bit.
But never mind. As soon as Parliament convenes later this month they will rush through a new law that will make it mandatory for you to hand over your specimen if the police demands that you do so. Refusing to hand over your specimen when the police demand you do so will soon become a crime and you can be sent to jail. They will try to pass this law before Merdeka Day of 31 August 2008 and they will try to backdate the law and make it retrospective so that any 'crime' committed before the passing of this law will also be covered.
Soon they will get Anwar once the DNA Act becomes law and Anwar can no longer refuse to hand over his specimen. Then, once they have obtained Anwar's specimen, the Chemistry Department will be able to 'discover' it on Saiful's underwear. Then they will be able to arrest and charge Anwar. And, who knows, they might even be able to convict him as well.
Yes, this Shafee Abdullah the sodomologist is good. He has names, charts, notes, scribbling and etchings all over his whiteboard in the meeting room of his law firm. This meeting room has been the special police operations centre for quite a while now. It was set up long before the alleged sodomy crime took place on 26 June 2008. It was set up not to solve the sodomy crime. It was set up to create the crime.
But, thus far, they lack one very crucial piece of evidence. They lack Anwar's specimen that they need to plant on Saiful's underwear. But they will get it as soon as the new DNA Act becomes law and they can use this law to force Anwar to hand over his specimen. Then Anwar is finished and they can close down the special police operations
So you mother fucker asshole Proate one Malaysia happy thirt
Fernando then took the court through the testimony of Raja Kamaruddin Raja Wahid, a.k.a Raja Komando, who had, in fine detail, revealed how the conspiracy against Anwar originally unfolded and the role he was given in this whole conspiracy.
THE CORRIDORS OF POWER
Raja Petra Kamarudin
"Ummi Hafilda is a prostitute," said Aziz Samsuddin
Day three of Anwar Ibrahim's appeal hearing at the Kuala Lumpur Appeal Court hit a high note today when Christopher Fernando read out transcripts of the previous trial that quoted Aziz Samsuddin as saying Ummi Hafilda Ali is a prostitute.
Fernando started by recapping yesterday's proceeding where he had told the court Ummi had been disowned by the father after she confessed to writing the letter to the Prime Minister, Dr Mahathir Mohamad, accusing Anwar of sodomising Azizan Abu Bakar, one-time driver of Anwar's wife, Dr Wan Azizah Wan Ismail.
Ummi's father, a religious teacher, just before he died, wrote an open letter to the Harakah detailing the reasons he had disowned her and, in no uncertain terms, implicated her as the prime mover behind Azizan.
"Ummi's father died broken-hearted without ever forgiving his daughter for the role she played in framing Anwar of sodomy charges," related Fernando.
Fernando had earlier read out Azmin Ali's (Ummi's brother) testimony in court that proved she played an active role in the whole conspiracy.
The prosecution never called her to testify in court to rebut this allegation, added Fernando. Instead they expected the defence to call her. The judge, in fact, even mentioned this point in his written judgment.
"But Ummi would have been a hostile witness so it should have been up to the prosecution and not the defence to call her," argued Fernando.
Fernando said that the court should have invoked Section 114 (g) of the Evidence Act on the prosecution for failing to call a most crucial witness to testify in court.
Fernando then took the court through the testimony of Raja Kamaruddin Raja Wahid, a.k.a Raja Komando, who had, in fine detail, revealed how the conspiracy against Anwar originally unfolded and the role he was given in this whole conspiracy.
"The evidence of this witness will show he was invited to join the conspiracy with a view to topple the Deputy Prime Minister," said Fernando.
"The meeting was held in the office of Aziz Samsuddin, the Prime Minister's Political Secretary, on 26 June 1998."
In the meeting, revealed Fernando, Aziz confirmed that Ummi and Azizan would pose no problem as "Ummi is a prostitute".
Raja Komando then asked Aziz whether there was any other way to bring Anwar down.
According to Raja Komando, "Aziz replied sodomy would be the best way. Other ways would have no affect."
"Raja Komando's role was to manage the political assassination part of the exercise," added Fernando. "The sodomy allegation was assigned to Ummi and Azizan."
"Raja Komando was to disseminate the allegation as far and wide as possible. He was also to spread word that Anwar is a CIA agent."
From what Fernando told the court today, it was clearly established in the meeting Raja Komando had with Aziz Samsuddin that he (Aziz) was the Chief Conspirator and that, while Ummi had written the purported "Azizan" letter to the Prime Minister accusing Anwar of sodomy, Aziz was the one who had edited and redrafted it.
The letter, Fernando said, was based on the book "50 Reasons Why Anwar Cannot be PM" – which somehow found its way into the attaché bags of almost 2,000 delegates at the Umno General Assembly that year.
"The judge did not give this evidence the weight it deserved," argued Fernando. "He erred, grossly."
"If he had given the evidence the weight it deserved, would he have arrived at the judgment he did?"
Posted by

the taxidriver786
Gaza TV News Activist Caoimhe Butterfly's Appeal
Posted: 31 May 2010 08:27 AM PDT
The appeal by Irish activist Caoimhe Butterfly goes out to all concerned human beings who are shocked by the latest Israeli atrocities and brutal massacre of 20 unarmed international humanitarian aid volunteers who have now been martyred in the course of their attempt to send much needed aid to the blockaded Palestinians living in inhuman conditions in that strip of land which the Zionist regime has turned into the largest prison in the world!
Imagine the tyranny of a people who once complained of having their kind mass murdered by the Nazi Germans today do the same or even worse to the Palestinians who did not have anything to do with Hitler's Holocaust against the Jews back in World War 1 and 2?
Instead of seeking retribution from the Germans who bear the responsibility of recompensating the Jews for the massacre of their people, it is criminal for today's Israelis to go occupy the lands of the Palestinians and in the process carry out the brutal genocide of such people without any care for the very sons and daughters of the soil!
This brutal blatant atrocity by the Israeli rogue regime must not be left unchallenged!!!
All countries who claim to be for justice and freedom must rally their forces to avenge the massacred international Gaza Aid martyrs!
Miss Caoimhe Butterfly who is speaking here in this Gaza TV News video is a real life hero who has courageously risked her life and even been shot by an Israeli Zionist sniper when she bravely stood in the line of fire and rescued injured Palestinian children who had been shot by the Israeli murderers.
Read
here
,
here
and
here
about the bravery of Miss Caoimhe, an Irish peace activist who has been living in Jenin, Ramallah, Palestine standing in the way of Israeli tanks and facing Israeli gunfire just for the sake of protecting the unarmed Palestinians from being ruthlessly massacred by the Zionist bastards!
She has even
been featured
in the TIME magazine for her selfless heroism and concern for the poor Palestinians.
May Allah bless and protect Miss Caoimhe for her sacrifices for the safety and betterment of the beleaguered Palestinians suffering at the hands of the Israeli Zionist regime!
Ameen! Ya Rabbal Alamin!
This posting includes an audio/video/photo media file: Download Now
SELANGOR MB inc FIASCO..........ctn (2)
Posted: 31 May 2010 07:21 AM PDT
YB Mike @ Selcat
No witness , No Lawyers... mike told
Selcat's letter did not prevent his witnesses from testifying, but cited procedure in stating that only witnesses summoned by the committee may testify.

The letter also said that, if his witnesses want to testify, they are required to submit written testimony with their personal details. If their accounts are relevant to the public hearing, they would be asked to testify.

Manikavasagam insisted that such procedures would only lead to more delays, while information about his witnesses may be leaked, thereby jeopardising their safety.

Mike :
"All of this will take time and it may endanger the witnesses. Look at what was done to me and I am an MP. Imagine what they may do to the witnesses. Mr Zahar here for one, had gone through a lot already,"
witness :
"They sent nearly 30 gangsters to threaten me... A guy with a gun came to my home... My car was even rammed by a another vehicle just after I submitted a report to the MACC,"
wonder if he just using this as a PKR Exit ticket?
Related post :
SELANGOR MB inc FIASCO..........
20100531_MICBoss1WeektoQuit.avi.s.mp4
Posted: 31 May 2010 06:27 AM PDT
Posted: 31 May 2010 05:38 AM PDT
Sydney Morning Herald's

As many as 19 killed as flotilla stormed, says Israeli army

reported that:

Israeli naval forces stormed a Gaza-bound aid flotilla in international waters before dawn on Monday, killing up to 19 pro-Palestinian activists, most of them reportedly Turkish nationals.



'Tis a conflict that has now seen the ruthless fanaticism of the (rightwing) Israelis, their callousness

*

with Palestinian lives and their determination at all cost to deny relief to Palestinians whether in the world's biggest prison Gaza or the bigger but segmented 'other prison', the West Bank.



*

In 1994 mass murderer Baruch Goldstein, a fanatical Israeli, slaughtered 29 Muslims at prayer in the Cave of the Patriarchs and wounded another 150 with a machine gun. At his funeral, Rabbi Yaacov Perrin stated that

even one million Arabs are 'not worth a Jewish fingernail.'
That's how fanatic the rightwing Israelis are, that's how callous they have been with Palestinian lives.

They're no different from the Nazis. I have written on this in my post Australian Opposition Leader became stupid for Israel where I pointed out:

The Israelis have become no different from the Nazis who massacred their forefathers in Europe during WWII.

Then the Nazis ghetto-rised Jews in European; now the Israelis ghetto-rise Palestinians in Gaza and the West Bank.
Then the Nazis imposed punitive group punishment on Jews; now the Israelis do likewise to Palestinians.
The the Nazis murdered Jewish children; now the Israelis massacre Palestinian babies.

At the heart of the tragedy of the Palestinian-Israeli conflict, exist 2 words!

And what are they?

Judea & Samaria.

No matter what peace talks have been/are/will be proposed, or who pushed/pushes/will push these, the Israelis have no intention of participating in any such peace talks sincerely.

They want Judea and Samaria, the religiously scared lands of their ancestors back under Israeli flag. Any peace talks or a Palestinian State would put paid to that. That their so-called ancestral lands were stolen from others and therefore could hardly be religiously sacred is irrelevant – religious fanatics cannot be reasoned with.

Short of genocide - and we cannot put this beyond the rightwing Israelis as we have already seen dark glimpses of their willingness to perpetrate such by stealth in Lebanon (see my post

Children of Qana

) and recently Gaza - rightwing Israelis' aim is to make Palestinian lives so bloody miserable that they would be demoralized and persuaded into migrating away from 'Judea and Samaria' - another form of ethnic cleansing.
In fact some years ago Ariel Sharon had openly and pointedly told the Palestinians to cross over to Jordan and make that their home.

On Gaza, some may point out that Ariel Sharon pulled the Israelis out of there, but that was only a tactical redeployment, to rationalize, facilitate and consolidate the Israeli defence until eventually they are ready to move forward again, and if they haven't succeeded in persuading those stubborn Palestinians to leave, then to push or pull the Arabs out completely from Judea and Samaria (West Bank as well).

It helps when they have a USA in their religious pockets.

Worst case scenario for the Israel would be for them to remain in a superior position to retain large tracts of Palestinian land (but sacred Hebraic Judea and Samaria) and control a vassal state of Palestine, preferably within Israel.

The biggest prize of all would be Jerusalem. Israelis and their kindred Jewish supporters have been secretly buying up large chunks of property in Jerusalem particularly from Patriarch Irineous of the Jerusalem Greek Orthodox Church, which have infuriated Palestinian Christians and indeed Muslims.
The Israeli local authority has also been evicting Palestinians living there for eons, claiming that the Palestinians were illegal squatters. At the same time the Israeli government has been promoting illegal Jewish settlements around the city.
The aim is blatantly obvious, to secure Jerusalem totally in Jewish hands one way or another.
Yes, Jerusalem - King David stole this town from the Jebusites as he stole another man's wife, that of his most loyal general, Uriah before machiavellian-ly sending Uriah into battle to be killed, so as to secure Bathsheba completely for his sole enjoyment.
His descendants have the same propensity to break God's 8th commandment 'Thou shalt not steal'.
Jews (and most certainly Israelis) deem Jerusalem as the holiest city. I would not be entirely surprised that the Israelis have plans to re-build the 3rd Temple after the 'accidental' or convenient collapse of the al Aqsa mosque.
Coincidentally, each time the Israelis or their forefathers built a Temple, this was followed by a foreign invasion and a subsequent Diaspora. Could it be due to an ancient Egyptian curse made 4,000 years ago? For more, see my 2005 post The Curse of Jerusalem?
It's hardly surprising the Israelis have now resorted to Nazi-like atrocities to prevent the peace flotilla from reaching Gaza with relief aid – and their usual mantra? They were only preventing secret arms cargo (with their level of security they could easily check the cargo but no ... they're determined to deny at all cost any relief to Palestinians in the world's biggest prison Gaza) and that they were only defending themselves against Palestinian attacks - machine guns against allegedly knives.
15 people mowed down by those so-called Children of the Holocaust!

Related:
(1) The original Taliban - religiously racist!
(2) Brothers of the Talibans
(3) Clash of Civilizations, or Clash of Civilities?
Great Work on That Economy Obama
Posted: 31 May 2010 02:36 AM PDT
Via Moonbattery, from iOwntheWorld:
So I've been a little amused over the last couple days where people have been having these rallies about taxes. You would think they would be saying, "Thank you!" That's what you'd think!
See also list of Obama 'successes' at here.
This posting includes an audio/video/photo media file: Download Now
PRESS STATEMENT STOP THE ATTACK AGAINST FLOTILLA! THE RIGHTS OF PALESTINIANS TO LIFE AND LIVELIHOOD MUST BE REDEEMED!
Posted: 31 May 2010 04:34 AM PDT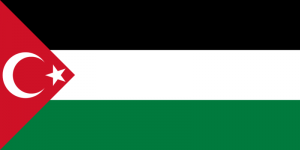 I would like to address the shameless murder of at least 10 activists on Gaza-bound aid ships, the Flotilla, boarded by Israeli military forces on Monday. The attack was a disgrace to humanity and a mockery to human rights. The Flotilla was in no way, aiming to de-legitimize the Israeli government through their actions. Their sheer determination to reach out to thousands of Palestinians in need of food and medical aid despite the cruel blockade by the Israeli military should be applauded by people around the world.
It is time for the Government and leaders in Malaysia to reiterate their show of support and commitment to the cause of the Palestinians by recalling the motion unanimously passed by the House of Representatives of the Malaysian Parliament on 12 January 2009 against the Attack in Gaza. The resolution among others, condemn strongly the Israeli military attacks on the Palestinian Territory of Gaza that are claiming the lives of Palestinian civilians, including women, children, infants and the elderly, and urges the full withdrawal of Israel from the Palestinian Territory of Gaza. In addition to that, we also appeal to the international community to immediately extend humanitarian contributions to the people of the Palestinian Territory of Gaza. In light of this resolution, I would like to call everyone, regardless of political ideology or faith to stand united against the attack on Flotilla and to call to the Government of Malaysia to hold on to the 2009 pledge made by issuing a strong message condemning the Israeli government for the atrocious killings.
I hope our Premiere, Datuk Seri Najib Tun Razak will not follow the foot steps of Barack Obama, in keeping silence over what happened to Flotilla but to stand up against the Israeli military aggression without fear or favour. Therefore, I call for an urgent motion to be tabled in the Parliament next week to further debate and solidify the Malaysian' government's firm response to this incident.
NURUL IZZAH ANWAR
Member of Parliament
Lembah Pantai
OIC and the UN plus the Arab League ..shame on you!!!
Posted: 31 May 2010 04:09 AM PDT
If there is one thing we can expect to see from the Israeli regime's wanton attack against peaceful well meaning humanitarians who were unarmed international volunteers bringing much needed aid to the blockaded Gaza strip Palestinians, will be the endless spewing of hot air from the OIC, the Arab League and the UN in the following days!
All the Arab and Muslim leaders will issue statements of protests and voice their outrage from their respective countries whilst the now occupied Gaza Aid leading ship Mavi Marmara has been taken over by the raiding Zionist regime's commandos and now said to be headed towards Ashdod, an Israeli port.
No news yet about two Malaysian Astro Awani TV staff, TV journalist Ashwad Ismail, 25 and cameraman Shamsul Kamal Latib, 38 who were on board the raided ship where 20 volunteers are said to have been killed by the Zionist commandos and 50 over people injured in the Israeli raid.
The question I want to ask is whether there will be an awakening amongst the Arab nations to take affirmative action against the Israelis and avenge the death of those 20 martyrs aboard the Mavi Marmara?
Hamas in Gaza now has the democratic right to launch reprisal attacks against the Israeli regime for killing innocent multi national volunteers in international waters!
The
blood
of those Israeli murderers
is now halal
!!!
Anwar urges strongly-worded response to Israeli attack
Posted: 31 May 2010 02:46 AM PDT
Anwar Ibrahim, on the sidelines of his sodomy trial which recommenced today, urged the government to come up with a strongly worded response on Israel's attack on the humanitarian flotilla that occured in international waters off the Palestinian coast.

Time:

03:21

More in

News & Politics
Israeli Navy kills 20 Gaza Aid Humanitarian Volunteers
Posted: 31 May 2010 02:53 AM PDT
Israeli Navy commandos board one of the Gaza Aid ships and kill 20 volunteers.
more about "Live! Israeli attack on Turkish ship,...", posted with vodpod
Posted: 31 May 2010 02:44 AM PDT
Depression!

Over five thousand years ago, Moses said to the children of Israel
"pick up your shovel, mount your asses and camels,
and I will lead you to the Promised Land".

Nearly 75 years ago, Roosevelt said,
"Lay down your shovels, sit on your asses, and light up a Camel,
this is the Promised Land".

Now Obama has stolen your shovel, taxed your asses,
raised the price of Camels, and mortgaged the Promised Land!

I was so depressed last night thinking about health care plans, the economy,
the wars, lost jobs, savings, social security, retirement funds, etc.
So, I called Lifeline, the suicide help line.


Got through to a call center in Pakistan and when I told them I was suicidal,
they all got excited and asked if I could drive a truck............
Israel murders unarmed Gaza Humanitarian Aid Flotilla! Where the hell are American and British 'freedom' fighters?
Posted: 31 May 2010 02:43 AM PDT
Is US President Barack Hussein Obama Jr not aware of what has happened? 20 humanitarian aid volunteers have been killed by the occupying Israeli Navy commandos who boarded one of the Gaza Aid ships!
Where is the justice often broadcasted by the US and UK so often during their colonizing the world?
President Obama ! The world is watching!
This posting includes an audio/video/photo media file: Download Now
Posted: 31 May 2010 02:18 AM PDT
Oleh

Barisan Pendekar Melayu Haprak

:

Al kisah Menteri Perdana yang lebih berkuasa dari Najib,
Darurat, Malaysia dalam darurat, semua bahasa melayu mesti diarabikan
muahahaha... Inilah al kisah macik Omar Goh Wei Liang yang memerintah Negara 1Malaysia.
Muahahaha

Mat gemuk @ mat penganggur ANU
nampaknya Omar Goh ni bekas mahasiswa ANU -- Pensyarahnya Saiful ANUS
Jubur dijadikan bank simpanan rahsia...telah berupaya jadi billionaire Rupiah di Malaysia .Tahniah ..... Mua hahahaha

- al-Jadadati al-akui masih ad-Dararati,

- ag-Gemuki anti ab-Berati,

- al-Tipuwi jumpi ad-duiti dalami al-Butti,

- al-Bomohi mahuwi al-Controli,

- ac-Curiwi laki al-orangi nak jadi al-Binisi,

- al-Jadadati ag-Gemukiyiiin.

- al-Jadadati al-Botoxsiyiiin.

- al-Controli al-Projekti al-jabatani al-Pertahani,

- al-kitabi al-tipuwi,

- mak al-Jadadati bik al-Mamami.
Feedjit Live Blog Stats
Malaysia's Muslims need a new Islamic Party!
Posted: 31 May 2010 04:37 AM PDT
A visual manifestation of what the Holy Prophet Muhammad Sallalahu Alaihi Wassallam prophesied about the state of the Muslims of this Akhirul Zaman who will be as the froth of the ocean waves ; numerous in numbers such as the froth in this photo but weak and helpless because of the lack of unity amongst us and the absence of those who are willing to lead us to victory above the Kuffars and the Munafiqs?
Assalamualaikum Brother Zainol...I'm an avid reader of your articles because I can feel the honesty behind your writing. But this particular article got me thinking to ask you this question.
So, as you suggested we Muslims should throw in our support to the leaders who are truly wanting to uphold the Islamic administration but instead of playing the waiting game why aren't the learned, able-bodied Muslim brothers with forward thinking such as yourself, Dr. Haron Din, Dr.Danial(whose name crosses my mind atm) and others take the initiative to form an Islamic party which are born out of true and holy intentions to uphold Ad-Deenul Islam in Msia since PAS is going nowhere with too many culprits inside the party?
Because I believe if all Muslims brothers just sit back and wait for a leader to show himself...then aren't these brothers neglecting their responsibility to the ummah?
If there's no leader...be one so that the void can be filled. So yes, I am still saving my vote for this future leader. Sincerely, a Muslim sister.
Posted by Syahidah Akmal to MAHAGURU58 at Sunday, 30 May, 2010
*******************************************************************************
So asks Syahidah Akmal, one of my readers.
How do I answer my sister in Islam here?
What other authority do I have save through this blog platform in marshalling the forces here in Malaysia from amongst the populace especially those who call themselves as Muslims here in this country and yet be entrapped between the Malay centric UMNO ruling political party with its minions of coalition partners and the unholy pact of the Pakatan Rakyat @ People's Pact consisting of 3 unlikely Opposition parties namely the DAP ~ Democratic Action Party, Parti Keadilan Rakyat ~ PKR and the once Islamist party ~Parti Islam seMalaysia @ PAS?
Frankly speaking dear Syahidah, I am just as hopeful as yourself in that we might eventually get to see the righteous scholars gather up the courage or strengthen their spine to fight for us who do not want to be with those who are corrupt nor with those who are unholy in their political missives.
The problem is when those whom we place our hopes on simply do not have it in them to bring about the alternative Islamic party or group capable to dislodge the ruling party or to thwart off those whose only ambition in life seems to go take power in Putrajaya.
Take Prof Dato Dr Harun Din for example?
He is the Deputy Spiritual Head of PAS, a position similar to that of the Deputy Prime Minister in the Federal Government of Malaysia. There are just that much that both can do? The authority that they hold is subject to the overrule of their immediate superior.
That's why I say that I reserve my support for only Prof Dato Dr Harun Din in the eventuality of him outliving the Spiritual Head of PAS?
Only when Prof Dato Dr Harun Din is elected to head PAS as the Mursyidul Am will we get to see any significant changes in the direction that PAS will head to and return to its original mission in seeing to it that the Syariah of Allah will be the main Laws of this Land.
Even amongst the Islamic NGO's @ ACCIN who are often in the forefront of those speaking up for the interests of those of us who are Muslims, there is yet to come into being a cohesive strong bond of irrefutable sense of esprit de corps to incorporate what we can dream to be the alternate alliance of Islamic organizations who can offer us a way out of voting for either the ruling BN Federal Government or those who call themselves as the Pakatan Rakyat?
So where does that leave us? Those who wish to see Islam be upheld in the truest sense here in Malaysia and have those who claim to hold power over us ~the Malay Sultans and the Politicians to realize their basic responsibilities and trusts that they shoulder to carry out their tasks to the letter and not put up a show of theatrics as they have been doing so far?
We are literally on our own as far as living as Muslims are concerned? The Malaysian Government have shirked in their responsibilities in ensuring that the faith of Al Islam be put to practice in its totality and they are guilty of improvising the Syariah of Allah Subhanahu Wa Ta'ala to be a mere shell of what it actually is as revealed by the Almighty Lord of us all!
Just take a look at the current outbreak of immorality that is taking place all over the nation and reflect for a moment as to what the authorities of this nation have failed to check the onslaught of all that Allahu Ta'ala forbids?
This government and that of the opposition fail to stop the hedonism that is spiraling out of control in every aspect of our Malaysian people's lifestyles. The main culprit is the Ministry of Culture, Arts and Information. Through the complicity of its ministry and information department, our television channels are once again inundated with programs that lull the people into wasting their precious lives and resources away from the remembrance of Allah Azza Wa Jalla and turn the focus of the ummah into wasteful pursuits such as wanting to just be singers, performers and entertainers.
Gone are the days when Muslims used to be known for their prowess in the field of scientific advancements and discoveries. Gone are the golden age when Muslims excelled in the field of literary and academic achievements.
Today's Malay Muslims are infamous for either two extremes? Extremely engrossed in the hedonistic pursuits especially those of the Malay community here in Malaysia who now seem to be so fanatical about getting their sons or daughters into the show business that they are turning up in the tens of thousands at auditions for the so called reality entertainment shows held by the television channels, etc.
Another extreme infamy that the Malays of Malaysia have achieved is the rising number of illegitimate offspring that the fornicating young unmarried couples amongst the largest ethnicity of Malaysia give birth to and are being dumped here and there as they please?
The diluted laws of this country fails to nip the problem in the bud and results in the widespreading of this social malaise throughout this country!
All we hear and witness is the government of this country beat around the bush and pass the blame onto all others but themselves!
The Keepers of the Faith ~ the Malay Sultans are just as responsive as the idols in all the temples of this country.
They exist in flesh and blood but are just as immobile as the statues and figurines out there!
I just don't hold any high hopes for anything positive to come out of the present rulers of this country. All that we can do is to pray for a deliverer to be sent by the Almighty to lead us out of the current state of helplessness we are all facing right now? Insya Allah!
I invite you dear Syahirah to email me if you wish to correspond further on this matter?
IMF Pun Tidak Menolak Subsidi. UMNO Lebih Teruk Dari IMF
Posted: 31 May 2010 12:53 AM PDT
Dalam artikel yang saya ambil dari web site IMF, ditulis:
Benefits of subsidies mostly go to higher income households
Although subsidies are commonly believed to help the poorest, most of the benefit actually accrues to the highest income households. The benefits of gasoline subsidies are the most regressive, with over 80 percent of total benefits going to the richest 40 percent of households. However, an elimination of these subsidies can still have a sizeable negative impact on poor households, and would need to be replaced with better targeted transfers to the neediest. These types of changes would require well thought out reforms, which could include
• Maintaining subsidies on commodities that are more important in the household budgets of the poor, for example, kerosene
• Expanding the funds available to existing programs that help the poor, including school meals, education and health fees, and other forms of cash transfers
• Improving the design of social safety net programs over time.




Jelas, IMF mengaku tujuan subsidi adalah untuk membantu mereka yang miskin dan memerlukan. Namun, yang ditakuti IMF adalah subsidi tersebut digunakan oleh orang kaya juga. Ini jelas satu pembaziran terhadap subsidi itu sendiri.





Oleh kerana itu, IMF mencadangkan supaya penghapusan subsidi minyak diganti dengan subsidi-subsidi lain yang lebih efisyen dari segi menyampaikan bantuan kepada orang yang tidak mampu.





Cadangan adalah meneruskan subsidi pada bahan api yang hanya orang miskin guna seperti minyak gas, menyediakan program2 bantuan kepada orang miskin seperti makanan percuma, makanan di sekolah, bantuan pelajaran dsbnya, dan menggunakan wang subsidi untuk memulakan program-program bantuan sosial kepada mereka yang miskin.





Bukan seperti yang dicadangkan UMNO supaya subsidi dihapuskan terus supaya wang yang dijimat itu boleh diberi kepada kroni melalui projek2 yang diberikan secara terus (direct award).





UMNO nak suruh buang subsidi, tapi UMNO masih mengamalkan pemberian kontrak secara terus. PAdahal jumlah yang kerajaan rugi melalui kontrak pemberian terus lebih banyak berbanding jumlah pembayaran subsidi.





Secara mudahnya, IMF suruh buang subsidi sebab tak mau orang kaya juga disubsidikan. Najib nak buang subsidi sebab dia nak terus bela kroni-kroni (baca:

hantu2 raya

).



UMNO memang hipokrit dan munafik



CADANGAN TULANG BESI





Di adakan cukai pengguna minyak besar (gaz guzzling tax) yang diamalkan di Amerika Syarikat. Di mana, kereta-kereta berkuasa besar, yang hanya mampu dibeli oleh orang kaya, akan terpaksa membayar cukai ini di atas cukai jalan yang mereka telah bayar.





TB juga mencadangkan cukai ini dibayar mengikut jumlah kilometer sesuatu kereta itu telah berjalan. Ini supaya berlaku adil pada mereka yang tidak berjalan banyak berbanding yang berjalan banyak.





Cukai ini mampu memastikan subsidi hanya diberikan kepada orang yang miskin dan memerlukan. Dari RM10billion, Tulang Besi yakin RM4 billion dapat diselamatkan.





Tulang Besi





Posted: 30 May 2010 11:21 PM PDT
GAS rally a 'success' despite lower turnout
Posted: 30 May 2010 11:10 PM PDT
Former MIC deputy youth chief V Mugilan has called today's Gerakan Anti Samy (GAS) rally at the Mines Convention Centre in Serdang a success, despite the use of "gangster tactics" to derail the event. Only 3500 people turned up for the rally when Mugilan had expected 15000. Mugilan pinned the blame on the disappointing crowd-size on money being slashed to stop people from joining to the rally. "RM5 million has been spent to stop people from coming to the rally," claimed Mugilan. "Buses from Penang and Pahang have been stopped. RM5,000 was paid for every bus not to come today." Neverthelss, Mugilan said GAS had succeeded in reaching out to the rakyat to convey its message loudly and clearly. Shot by Shufiyan Shukor Edited by Arvind Raj

Time:

07:39

More in

News & Politics