---
Lim Guan Eng must be incarcerated
Posted: 17 Feb 2010 03:19 PM PST
According the the 13Mil Guy a.k.a Mahathir's Number One Cyber Commando, Ah Bah Lim Guan Eng son of Ah Pek Lim Kit Siang is a Chauvinist.
In another word, he is kurang ajar. In fact, extremely kurang ajar according to Mahathir's Indian, sorry, Eastern Value. And as such, Lim Guan Eng must be sentenced to eternal confinement at Kamunting!
Verdict: ISA.

Today is BigDogDotCom's third commemoration. From the bottom of our probably slightly enlarged heart, we would like to express out utmost sincere and deepest appreciation for the attention and support that so many have given us, over 2.8 million times these past three years. There are over 18,000 comments lodged and approved in 1,015 postings.
To commemorate such anniversary of socio-political blogging, we wish to post the letter which Penang State Government under DAP Chauvinist and Anti Malay Chief Minister Lim Guan Eng initially instruct to cancel this year's traditional Maulidur Rasul annual procession, to mark the birthday of Prophet Muhammad S.A.W.
Cancellation of Penang Mauldur Rasul 1431H
Cancellation of Penang Maulidur Rasul 1431H, Pg 2
Can the Deputy State Secretary II issue such instruction, without an explicit directive from the Chief Minister and/or his office?
The past 52 years of 'Ketuanan Melayu' rule of Malaya, then Malaysia, the predominant Malay government has never denied the Chinse their Lion Dances during Lunar New Years. Neither were the Indians denied their annual Thaipusam Hindu rituals.
For the record, when Penang was under 39 years of Gerakan Chinese rule, the Malays were never denied their Maulidur Rasul celebrations. Now the second DAP Chinese Chauvinist rule, their true colours have been clearly shown.
Please make your own deductions and feel free to reflect them in here. Word of caution: This is aboout DAP and Pakatan Rakyat. This is not about other people!
Demonstrasi Protes Guan Eng Demonstrasi Haram???
Posted: 17 Feb 2010 02:59 PM PST
Nampaknya macam demonstrasi anjuran Dewan Perniagaan Melayu Pulau Pinang (DPMPP) adalah demonstrasi haram kerana ia tidak diiktiraf oleh Dewan Perniagaan Melayu Malaysia (DPMM) sendiri. Buktinya adalah Setiausaha Agung DPMM telah dikasari oleh Rizal Faris Mohideen di Lapangan Terbang Penang semalam.


Ia menyebabkan Datuk Abdul Rahim Abu Bakar sendiri terpaksa membuat laporan polis terhadap Rizal Faris Mohideen, yang juga penganjur demonstrasi tersebut. Di dalam demo tempohari, gambar Guan Eng telah dibakar oleh wakil-wakil DPMPP, pertubuhan yang dipimpin oleh Rizal Faris Mohideen. ( Buat malu bapak dia aje, Haji Mohideen Kadeer, bekas calon PSRM di Balik Pulau tahun 1986).


Dengan peristiwa ini menunjukkan tindakan DPMPP tidak mendapat sokongan dari DPMM sendiri sehingga Rizal Faris telah memaki dan mencarut terhadap Setiausaha Agung beliau sendiri.

Dari maklumat yang saya dapat dari sumber saya di Penang, puak2 yang demo tempohari tu marah sebab mereka tak dapat projek juta2 macam masa zaman Koh Tsu Koon dulu. Mereka mengamuk sebab masa zaman Tsu Koon mereka ni mudah dapat projek. Mereka ni ada hubungan dengan Tan Sri Nor Mat Yaakob yang menjadikan mereka mudah dapat projek.


Tapi, zaman Guan Eng, mereka susah dapat projek macam masa dulu. Jadi, mereka pun demo lah. Tuhan tu Maha Kaya, tak sampai sebulan lepas demo, turun petunjuk dari Nya. Rupanya, tindakan DPMPP ni tak dapat restu pun dari DPMM, pertubuhan induk mereka. Patutnya, bila SU Agung DPMM turun ke Penang, mestilah diiringi oleh wakil-wakil DPMPP.


Tapi, DPMM pun tak minat nak dilihat duduk semeja dengan DPMPP ni. Takut nanti DPMM akan jatuh taraf paria macam DPMPP.

Tu yang si Rizal ni mengamuk macam orang gila kat SU Agung DPMM di airport Penang. Rizal ni sedar tindakan demo tu takdak sapa sokong. Ni kita dengar SU Politik Tan Sri Nor pun dah kena tangkap dengan SPRM sampai terpaksa resign. SU Politik macam mana ada duit sampai RM2 juta saya pun tak tu.


Lepas ni tak tau sapa lagi yang kena tangkap.

Saya kalau ada bukti Guan Eng ni zalim, sila bawa kedepan. Kita lawan sebab kita tak pernah sokong kezaliman dan korupsi.

Tulang Besi

National Malay chamber sec-gen lodges report against Penang President

Written by Regina William, The Edge

The Malay Chamber of Commerce Malaysia secretary-general Datuk Abdul Rahim Abu Bakar has lodged a police report against Penang Malay Chamber of Commerce (DPMPP) president Rizal Faris Mohideen for allegedly threatening him and attempting to assault him at the Penang International Airport last Wednesday.

Abdul Rahim lodged the report at the Selayang police station on Feb 12.

According to the report, Abdul Rahim said that at about 10am on Feb 10, he was with Melaka Malay chamber chairman Datuk Md Ramli Mohamad and Terengganu Malay chamber deputy president Abdul Razak Yaacob at the airport when they bumped into Rizal.

Abdul Rahim said Rizal shouted at them and also used harsh words including "babi, sial, binatang, barua, kurang ajar".

Rizal allegedly warned them to be careful as he was "after them" and tried to hit Abdul Rahim with his hand but was prevented from doing so by Ramli.

"I left the place immediately as I did not want to entertain him, but he told Razak that he would shoot me and throw his shoes at me at the forthcoming meeting," Abdul Rahim stated.

He said he lodged the report for fear of his, his family's and friends' safety.

Hardly two hours after the alleged incident, Rizal lambasted Abdul Rahim for meeting up with Chief Minister Lim Guan Eng behind his back the night before.

At a press conference on Feb 10, Rizal said he had written a strongly-worded letter to the headquarters and to the president, and distanced himself from Abdul Rahim.

He said Abdul Rahim had never set foot in Penang to check out what was actually happening here or the situation of the Malays in Penang.

He also accused Abdul Rahim of seeking cheap publicity for himself and playing politics.

At the conference, Rizal also called Lim a liar, dictator, political reject and hypocrite, among other names.

The national delegation had met Lim for a dialogue following a flare-up between the DPMPP and Lim's administration.

The DPMPP had accused the state government of neglecting the Malays in the state, including intensifying enforcement action against Malay traders.

The DPMPP had also mobilised other Malay and Muslim non-governmental organisations to stage a demonstration against Lim's administration after Friday prayers on Feb 5.


Tulang Besi
Posted: 17 Feb 2010 01:09 PM PST
Divinely Speaking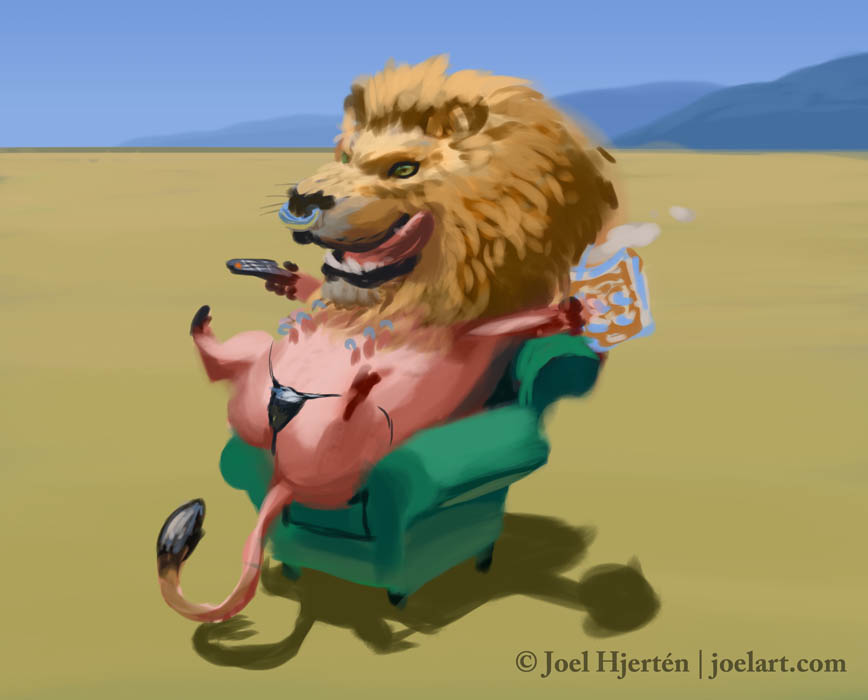 Remember I told you Anwar is born on August 10, 1947. That makes him a Pig, Boar or Hog .. and he is also a Lion (Leo) at the same time. So, zodiac-astrologically, that makes him a
Leonine Hog
.
Don't know what is in store for him yet, but I think the Glamorous Leonine Hog may have some hard luck in the year of Tiger, especially so when faced with his No. 1 Nemesis, the Snake!
Let's see ...
The Pig

The Pig is an innocent, sweet and lovable personality. They can also be quite melancholy and over-sensitive. The Pig loves the company of others, and adores parties, gossip and chit chat. They are highly intelligent, but prefer to keep this side of their nature under wraps. The Pig does not care that much for money, but is one of the zodiac signs that is very lucky.


Forecast for 2010

The Pig loves activity and challenges and the Year of the Tiger will certainly provide this. There may be additional financial pressure on the Pig this year, but with prudent spending and consideration, this need not be a problem. The Pig is an open, friendly soul and very trusting, but this year he must be wary. It's possible that gossip may prove too tempting or that he may listen to false advice, causing upset and trouble. Be guarded and careful this year! The Pig must ensure that he follows up all correspondence or financial dealings – to delay or overlook details will prove costly. Short, fun, unplanned trips will feature throughout the year and will be excellent for off-setting any stresses and pressure the Year of the Tiger may bring. Interest in spirituality and self-development will be to the fore and any opportunity to study and explore these should be taken. November to January will provide excellent opportunites for changing career direction or to find a new job. August to December will prove particularly social, with many fun occasions and opportunities to make new friends.


Interesting Pig Facts

Zodiac Stone: Ruby
Special Flower: Chrysanthemum
Best Hours: 9-11 pm
Season: Autumn
Horoscope Colors: Purple, Red, White
Emmm ... Now, let's see what his is Zodiac-Horoscope says . His is born on August 10, so that makes him a Leo. And this is what is in store for the Lion Pig, sorry, Lion King: -


THE LEONINE PIG
These Pigs throw themselves into everything they do. They work hard, but they play hard. They are genuine and stable with hearts of gold.
Any good? More tomorrow ...
Poor China vs. Rich Malaysia (MUST SEE for Proton Owners!)
Posted: 17 Feb 2010 01:08 PM PST
If you own a Proton, you gotta see this or you deserved to be castrated, really.
Now that's progress……in about 20 years see how far they have grown…. This is what they got from Communist Party of China, what do we get from Parti Gasak UMNO?
Ada: Habok!
Mind you, this takes place in a small town in China and the "actor/actress" are pretty ordinary folks!
See How poor they are!
Courtesy of Malaysian Scandal
Khairy Jamaluddin is a lousy politikus
Posted: 17 Feb 2010 11:54 AM PST
Khairy, it's year of the Tiger, listen to this Chinese proverd carefully: "There can only ONE tiger in a mountain.""
Give you some more tips lah since I begin to doubt Oxford capability to produce world class politikus ... Your mistake is you didn't finish him off the last time around. In politics, middle works only if your opponent appears to be stronger.
Najib's tainted premiership and legacy
Posted: 17 Feb 2010 11:58 AM PST
From around the websites
Najib's tainted premiership and legacy
The two cops were found guilty of murdering Altantuya. The question of who ordered them to do it remains unaddressed. This will continue to fuel no end of speculation since a close aide of Najib was said to be involved. From the close aide, Abdul Razak Baginda, it's just a hop, skip & jump to Najib himself who has denied any involvement. Blanket denials won't do. Former PM Mahathir, Najib's biggest fan, in a candid moment once said that Najib should clear his name. After that he too clammed up. Maybe Najib thinks that there is no way that he will be found linked to Altantuya. PI Bala has made several revelations which have all been ignored. Next, there will be a book out on the Altantuya killing if there hasn't already been one done. A movie is said to be in the works. Such public documentation along with the numerous reports in the print media & in cyberspace including blogs & social networking sites like FaceBook will further tarnish the reputation of Najib &, by extension, Umno.
Gov't should not monopolise education
The political factor should be taken out of education. This won't be the case if the gov't continues to monopolise education. In an increasingly globalised world where lifelong learning is the key to remaining relevant & productive throughout life & economic development, it's important to democratize & liberalise education to cater to the lowest common factor. Having said that, critical disciplines like medicine, law, engineering & architecture should be freed of the race-based quota system so that the brightest & best will enter these professions. At present, only Masters level & Phd courses are free of the race-based quota system. In the case of the two sub-standard local medical colleges, they should work with Indian institutions to elevate their standards. India is only second to the US in the world in her medical & health care standards. Even in the US, Indian doctors make up a significant proportion of the medical community. India turns excellent medical students from Malaysia.
Kalimullah, like Kadir Jasin, ran Nst to the ground
Kalimullah Hassan, like Mahathir another Indian shamelessly masquerading as a Malay for economic gains, was a humble rewrite man at the Nst back in 1989. From there he became press secretary to the late Ghafar Baba when the latter was DPM. He lasted only three months. The Special Branch, who followed him everywhere unknown to him, reported that he was bad-mouthing his boss at his favourite watering-holes all over town. When he was shown the door, he was hired by S'pore Straits Times as their correspondent in KL. By this time he had endeared himself to Badawi, his son & his son-in-law & did them various favours. When Badawi became PM, KM called in his favours. The rest is history. Kalimullah continued ex-reporter Kadir Jasin's job of running the Nst to the ground & must be largely faulted for the bad media advice he gave Badawi. The result was the political tsunami of Sat 8, March 2008 which cut short Badawi's political career. The opposition alliance, if & when it takes over the reins of the Federal Gov't, should think how they can "suitably reward" Badawi & Kalimullah for "secretly" helping them win five states and KL, inadvertently of course. The opposition could do with assholes like them in Umno. Now Kalimullah is running the M'sianInsider to the ground.
The Court of Appeal is only too predictable
The Court of Appeal is only too predictable. Apparently, the story & the DNA tests are more important than the medical reports which should be the basis of a case. Anyone can make up stories & DNA evidence can be planted. But the Court of Appeal wasn't interested in this line of thinking. This can only lead us to conclude that the AG's Chambers are under strict instructions from their political masters to proceed with the case, if for nothing else, to publicly shame & humiliate Opposition Leader Anwar Ibrahim. Any court worth its salt would squash the sodomy case on the grounds that it doesn't merit any attention. But we are in no ordinary country. We are in M'sia where the courts are at the beck & call of the executive & judges are merely glorified gov't clerks.It wouldn't be surprising if the High Court decides that it would not be necessary to call Najib & his wife as witnesses although their names keep popping up everywhere including in the Altantuya & submarine purchase cases.
--
Posted By Joe Fernandez @ Fernz to the oRAcLe weblog OrAcLeOrAcLeOrAcLeOrAcLeOrAcLeOrAcLeOrAcLe at 2/17/2010 11:30:00 AM
Sarawak State Election Is Just Around The Corner
Posted: 17 Feb 2010 09:55 AM PST
Civil Revolution May Usher A Constitutional Democracy Ibrahim Ali if Michael Danby is a homosexual then you the mother fucker of this centuary!
Posted: 17 Feb 2010 11:11 AM PST
dream mother fucker ,dream mother fucker dream 
PREPOSTERIOUS FROGGY ASSHOLE IBRAHIM ALI HAS STARTED LICKING ROSAMAH'S PUSSY
You see Ibrahim shaking hands with Najib? Looks like he's about to join UMNO, for this we have to thank PAS.

Only racist hypocrites and mouthpieces of Barisan Najis like Ibrahim Ali understand and loves the concept of 1Malaysia lies ! !
So WHat if Michael Danby is homosexual.
And how does Ibrahim Ali know unless he has been screwed by him
So in short this mother facker Ibrahim Ali who calls himself Muslmi is also a homosexual.
womaniser,this man uses our woman as a sex object
is he still fit to be our P.M
Mr Prime Minister of Malaysia,
If this protest is becoming of under your honourable administration,it just is considered unhealthy for our young generation to be exposed to. Your leaders and pro-NGO representatives ought to show better mannerisms and reaction.This shows Malaysia has no proper upbringing even to react with distinguished responses. Is that all that one can do,protest with uncalled for banners,name calling and branding? Is lowering oneself to insult the way to get a point across?
Calling or claiming or even slurring that Mr MIchael Danby is homosexual is certainly childish and shows no bearing to Australia's interference as claimed. Does Perkasa Leader knows Mr Michael Danby personally to presume such an insult?
So what will happen tomorrow? Are these people quite happy with their preformance today and when they are at home with their families,they are further going to insight such behaviour on their children and other family members. And such attitude will carry on and are we the people not entitled to put a stop to it? This protest and many more is wrong and I take it personally that your administration allows such situations to occur and this surely jeorpadises our children's well-being and developement. Civil Revolution May Usher A Constitutional Democracy
How did the authorities allow a protest in front of the Australian Embassy? This is very distasteful on Malaysia's part and as usual taking a hooligans' atitude is more favourable in our current system.So why not treathen to throw mono-cocktails at Australian establishments in the country? Is that not the usual way,go beserk like in the case with places of worship etc..? Will this be in good taste with our Malaysian in Australia? So Mr Prime Minister Sir I would think you put a stop to unecessary protest and start teaching these protesters some manners and proper educated methods to handle International and State matters..
We are after all Muslims and the manner should be like what the religion says in a more graceful,
humble and peaceful way…
This is not the trial of Anwar and Anwar alone, every single Malaysian is on trial -
I couldn't agree more. What's sadder is that many disillusioned Malaysians are still sleeping and cannot see the truth for what it is.Opposition leader Datuk Seri Anwar Ibrahim is facing one of the most daunting periods of his political career.
If the court finds that the A-G Chambers is able to prove beyond reasonable doubt and convict Anwar, it will most probably spell the end of a tumultuous career of an enigmatic leader.
For the uninitiated, this "Sodomy Redux" of Anwar's alleged indescretion bears a similar plot, from the main players right up to the actual charge itself.
The story goes of how Anwar, a 62-year-old father of six with a history of back problems who forced himself on his former aide Saiful Bukhari Azlan, a young and fit mid-20s university dropout.
The storyline is bizzare to say the least that would even make Hugh Hefner, founder of the biggest pornographic empire Playboy, smirk in disgust.
While we are being fed with juicy details of the supposedly homosexual tendencies of Anwar, it is nauseating to see how the media is bent on tarnishing and assasinate the character of the person representing the biggest threat to Umno and almost single handedly dented Umno's 50-odd years of hegemony.
Umno pulled out from the book every single dirty trick that it knows to add to the sodomy charge in their desperate attempt to hold on to power by abusing the media, institutions and enforcement agencies in their attempt to hoodwink the people.
With both Anwar and the government jostling to win over the public — one claiming political motives on the charges and the other trying to display Anwar as a sodomist — the mainstream media is siding with the government and the new media tilting towards Anwar.
The irresponsibility of the mainstream media is marked by the glorifying of Saiful that only serve to galvanise public opinion against the claim that he was victimised by Anwar.
Malay-language daily Utusan Malaysia, regarded as the mouthpiece of Umno, led the attack against Anwar and sensationally attempting to paint the picture of a monster with unnatural tendencies.
Just like in the previous sodomy charge on Anwar, the current scenario has the court of public opinion siding with Anwar and a strong perception of mala fide on the side of the government.
The prosecution's attempt to "shock and awe" the defence and the people of Malaysia by putting its star witness as the first on the stand revealed its intention to close its case as soon as possible.
If the judge finds that there is a prima facie case for Anwar to answer, we can expect the defence to launch counter-attacks raising questions from political motives, credibility of witness, authenticity of semen or DNA stain found and key players involved prior to and after the alleged act, etc.
The balance of the case tilts on the question of whether penetration is a key element in the act of sodomy and the court's decision on Feb 17 will determine the course of the trial.
On the other hand, the prosecution is bent on adducing forensic evidence that there is semen found in the anus of Saiful and that penetration is not key to an act of sodomy; which makes the case sound even more ridiculous than it already is.
If the court finds in the favour of the prosecution, we can expect a long and protracted case that will fill the front pages of the local media for quite some time.
After the massive public relations failure of the first sodomy charge on Anwar in 1998, the powers-that-be now prefer a quick resolution rather than a drawn-out case that will not kill of Anwar politically, but may turn the tide against them in the run-up to the next general election.
Malaysians cannot help but feel that the charge is preferred against Anwar due to political motives more than anything else due to the endless questions and doubts raised about the case including the conduct of the preceeding investigations.
Prime Minister Datuk Seri Najib Razak's Umno is the direct beneficiary by the persecution of Anwar, and Anwar himself has accused Najib of playing a role in this case.
With Anwar being kept busy in the corridors of Kuala Lumpur's Jalan Duta Court Complex, Umno on the other hand is roaming, plotting and scheming to disrupt and destroy Pakatan Rakyat.
Umno is fast establishing itself as a hardcore right-wing radical Malay party with its endless animosity against the Selangor and Penang state governments, accusing them of being un-Islamic and anti-Malay.
Beginning from the "Allah" row, where Umno took a very conservative position, it followed that up with attacking Tan Sri Khalid Ibrahim, the Selangor Mentri Besar, over the state's decision to confiscate the land belonging to Yayasan Basmi Kemiskinan (YBK), painted as a pro-Malay institution for not paying up quit rent amounting to more than RM5 million.
Protests and demonstrations have also been loud in Penang with Chief Minister Lim Guan Eng at the centre of the attack.
Utusan Malaysia, displaying pure unethical journalism, lied through its teeth when it reported that the Penang state government cancelled the state-level Maulidur Rasul (Prophet Muhammad's Birthday) procession which was immediately denied by Lim.
Deputy Prime Minister Tan Sri Muhyiddin Yassin and Former Prime Minister Tun Abdullah Ahmad Badawi waded into the controversy by criticising the Penang government on an unsubstantiated report that had no basis whatsoever.
Not letting up on Anwar & Co, Umno followed that through with concerted and subversive moves to accentuate discord among problematic leaders within Pakatan especially within Anwar's own party PKR.
With Anwar distracted in the confines of the court, Umno instigated those mercenaries to quit PKR exemplified by the departure of Datuk Seri Zahrain Hashim, the former PKR Penang chief, which is intended to further put Anwar on the backfoot.
Umno conjured the move to tarnish Anwar, backing that up with mindless polarising moves using the race and religion card to distance the Malays from Anwar.
While Umno is deep in its slumber in the caves of orthodoxy, Malaysians are getting more urbanised, embracing universal values of justice, openness and cosmopolitanism.
Malaysians who are used to be subservient to the government are now taking a pivotal role in the decision-making process of the nation.
While Anwar is being dragged by pro-Umno conspirators into the lairs of Sungai Buloh Prison, questions over the independence of the judiciary, impartiality of A-G Chambers and the abuse of institutions for the benefit of the ruling cliques hover in the minds of many Malaysians.
The incarceration of Anwar represents everything that is rotten in the country — sense of justice, equality and humanity — which is lost among those in Putrajaya making the decisions that affect the daily lives of ordinary Malaysians.
This is not the trial of Anwar and Anwar alone, every single Malaysian is on trial whether we demand for justice, whether we want equality and if we are humane enough and care for a fellow Malaysian as though he or she is a family member.
While Umno attempts to pull Malaysians apart using old-school dogmatic politics, we are left with no choice but to reject divisiveness and demand for reform.
The demand for justice for the slained Teoh Beng Hock and S. Kugan must be accorded to Anwar as he is a respectable human being and, more importantly, he is a fellow Malaysian.
Umno does not realise that it is digging its own grave and Malaysians will read it its final rites in the next general election.
Malaysians will resist Umno's attempt to drag them into the doldrums of mediocrity and immorality.
dream mother fucker ,dream mother fucker dream
PREPOSTERIOUS FROGGY ASSHOLE IBRAHIM ALI HAS STARTED LICKING ROSAMAH'S PUSSY
Mother fuckers "Utusan Malaysia displaying pure unethical journalism, lied through their teeth
Perkasa's movement, with the support of UMNO, is one such bloody blatant racist, bigoted and extreme example. Utusan, the mouthpiece of UMNO proves itself to be more insidious and its subtle ultra racist and anti-social engineering attempts further drive unsuspecting Malays on a war path against their own right thinking and as well as other communities. All that to achieve UMNO's ambition to remain in power so that they could further abuse the Malaysian system according to their pleasures and twisted aspirations. The victims invariably would be Malaysians at large. How much longer shall we allow ourselves to be subjected to such atrocities? I am not surprised that the person who concocted Perkasa, was already a bigoted racist even during student days at ITM Shah Alam. More emotional rather than intellectual in his approaches, that's what I perceived. More for his self interest.
I hope and I know there are more civil servants and other people like Muaz. It also helps me to propagate news and opinions from the net to others in a bid to provoke thought. To people who believe in the mass media I get very hostile reaction. Big Brother's lies to the public is pretty convincing.
Anyway thank you for writing.Let's do our part in the next general election to show UMNO, and their conspirators, what they truly deserve – the exit door from Putrajaya. Malaysians have had enough of garbage and nonsense. We want justice, liberty, dignity, integrity, impartiality, transparency, accountability, etc., etc. Anything less is just not an option.Laudable and highly ethical standpoint, Muaz. Glad there are civil servants who are using their brains, hearts, and mouths!Quite obvious that Perkasa is fraudently making false accusations and using rent-a-crowds to stir up unrest. This is the product of years of brain drained thinking.The BN/UMNO cronies such as Perkasa will resort to anything self serving even at the cost of the Rakyat. It is so true that UMNO it is so ideologically hollow and morally exhausted, riddled with corruption, bereft of ideas and is so concentrated on maintaining its hold on power and pursues policies, illegal and morally unacceptable actions and abuse of power primarily to benefit and enrich a small and privileged circle. The orchestrated actions of Utusan, Muhyiddin and Perkasa to deliberately lie is just to ferment unrest. Nasir was probably speaking tongue in cheek because when he referred to beggars, he was actually referring to the old man mamak begging to bail out his son's Konsortium using Rakyat's money using Petronas and when he referred to selling bodies, he was referring to the umno prostitutes who sell themselves for billions worth of contracts. They are the real beggars and prostitutes.How do respect laws in a country when they are merely the tools of the government of the day? They waste money on game & corruption instead put in good use to COMMON rakyat* Rakyat get murdered politically and there are not solved because COMMON Rakyat are not important* Elite Malaysians are the Lords HERE
POSTED BY THE TAXIDRIVER786
Bloggers, Malaysian MP's and Media Top Guns at the Protest
Posted: 17 Feb 2010 12:11 PM PST
Here are my photos of some of the Bloggers, Members of the Malaysian Parliament, Politicians and Media Personnel who were at the protest against the 50 interfering Aussie MP's held at the Australian High Commission at Jalan Yap Kwan Seng yesterday in Kuala Lumpur.
The controversial blogger Zaharin Mohd Yassin @ Sang Kelembai was there. I shot a video interview of him. Will be uploading it once I have finished processing it to You Tube.
I met NST Editor Firdaus Abdullah at the eatery where we congregated after the protest. First met him when I was with YB Zulkifli Nordin after attending the late Tun Ghazali Shafie's funeral at Maqam Pahlawan, Masjid Negara recently.
Minaq Jinggo was busy processing his photos.
The media chaps saw the BNBBC Members of Parliament passing by and called the YB's over to join us for some refreshments. The YB's sportingly headed over and joined us.
Amongst the MP's was the infamous YB for Kinabatangan and husband of the Malaysian actress Zizie Izzette, the legendary YB Datuk Bung Mokhtar Raden! Hehehehe!
I joked with him regarding his sudden youthful looks and asked him for the secret of looking so? He sportingly answered ' Must be Happy!' and everyone laughed boisterously! Hahahaha!
The charming
former Ketua Puteri UMNO YB Datuk Noraini Ahmad (Parit Sulong)
was also present. Looking elegant and cool despite the stifling heatwave that has been plaguing the peninsular since the last couple of days. YB Datuk Nuraini Ahmad was the former Deputy Minister of Human Resources of Malaysia.
The Tangga Batu MP, YB Datuk Ir. Idris Harun, 1st Deputy Minister of Higher Education was also with the BNBBC group and he obliged me with an interview also.
Malaysian Makkal Sakti Party
President
RS Thanenthiran
was also there with his party members. He too obliged me with an exclusive video interview. To be uploaded later.
Guess who is the latest apple polisher for Najib?
Posted: 17 Feb 2010 12:01 PM PST
It's him ... 1Malaysia's 1Pendatang
DR M GIVES NAJIB HIS NOD OF APPROVAL

KULIM, Feb 9 — Former prime minister Tun Dr Mahathir Mohamad said he is pleased with the leadership of Prime Minister Datuk Seri Najib Tun Abduk Razak for an administration that has met the needs of the people and the nation.

"I have met Najib several times since he took over leadership of the country and I am pleased with the way he leads," he said when speaking at a meet-the-people programme organised by the the Padang Serai Umno division and Yayasan Pembangunan Insan Pulau Pinang at Dewan Utama Politeknik Tuanku yesterday.

Dr Mahathir hopes Najib will continue the tradition of serving the people. He also said he is confident that the internal crises of several Barisan Nasional (BN) component parties will be resolved before the 13th general election.

He said the party leaders are aware that a swift resolution to their problems will ensure a BN win in the general election with a bigger majority.

Dr Mahathir said leaders at loggerheads know they had no choice but to make up. He further said Malaysians should be grateful for the development in various fields the country has achieved since it gained independence 53 years ago, outpacing other countries that became independent at the same time.
Source : Bernama
Anti 50 Interfering Gay Supporting Australian MP's Protest
Posted: 17 Feb 2010 11:36 AM PST
I received an sms from my fellow blogger friend
A Voice
alerting me to the protest against the 50 Australian Interfering MP's yesterday, scheduled to be held at the area before the Australian High Commission at Jalan Yap Kwan Seng today, the 17th of February, 2010.
So, I made my way to the protest area after parking at the area besides Wisma Selangor Dredging. At first, I thought that the protest had been cancelled because I saw none of the usual FRU trucks parked anywhere near?
Yet, I just followed my instincts and made my way slowly to the Australian High Commission at the Jalan Yap Kwan Seng which was just a few minutes walk away.
Suddenly, a couple of traffic policemen came wheezing by with their sirens blaring, cordoning off the road and I sensed that hey, things are happening at last!
Then as I entered the road, I saw more policemen and media personnel getting all flustered for a large group of protesters were loudly making their way to the Australian High Commission with all kinds of banners and placards condemning the 50 Australian MPs brown nosing their way into our Malaysian judicial affairs, especially the sodomy case involving Dato Seri Anwar Ibrahim lodged against him by his former personal aide Saiful Bukhari.
As with any protests nowadays, it is usually sort of a mild affair. Malaysians aren't as volatile as many other folks across the world. The run of the mill chants and slogans condemning the intended party @ those 50 Aussie MP's were peppered every now and then by the protest leaders!
I heard from A Voice that the UMNO Youth guys had stolen the show from the protest organizers @ namely a fellow blogger nicknamed
Bujai
.
I sensed that something was wrong straightaway as I saw the UMNO Youth fellas sort of hogging the protest limelight if you can call it as such when they were calling the shots as to who got to address the crowd?
The burly Lokman Adam was calling out to the UMNO Youth Exco members one by one to speak!
I remember him calling Tun Faisal, Engku Salleh and a Sabahan UMNO Youth chap who lost his voice and squeaked a protest before Khairy Jamaludin came to proudly claim that he and UMNO Youth colleague Datuk Reezal Merican Naina Merican had redeemed Malaysia's honor!
The crowd cheered vociferously not knowing that in the process of getting the Australian High Commissioner to state that her government has no interest to meddle in Malaysia's affairs, the memorandum which a few of the organizing bloggers had signed was left out by an aide to Khairy to be passed on to the Australian High Commissioner!
I have recorded several High Definition videos of the protest and a few exclusive interviews of some prominent bloggers and Members of Parliament plus a never before video shoot of the Malaysian Makkal Sakti Party (embattled) President Mr. R.S. Thanenthiran who spoke in 3 languages ~ Tamil, Malay and English! Quite a remarkable feat I must say!
Wonder if any other Indian politician out there is as versatile?
After this revelation of the UMNO Youth hijacking of the protest, I wonder if I should highlight the videos to you, my readers and viewers?
Would I be doing a disservice to my fellow bloggers or just let you decide? Please tell me what you think I should do? To upload to You Tube or not?
I saw my fellow bloggers such as
A Voice
,
Syed Akbar Ali
,
Parpukari
and
GOMO
amongst the crowd.
Syed Akbar Ali came and greeted me. Parpukari acknowledged me and commented that I'd lost weight since he last saw me. :)
GOMO was pleasantly surprised to run into me again. Several protesters who recognized me came and greeted me as well. I was busy filming the protest as all these greetings were taking place.
This is Syed Akbar Ali addressing the crowd on behalf of the bloggers. I will process and upload the video to my You Tube account later in the morning.
The view of the crowd of protesters comprising of UMNO Youth, PERKASA members, MIC Youth, Makkal Sakti Party members, Bloggers and other Malaysians.
To me, it's not a matter of showing up at the protest to support this or that group!
I attended the protest as a concerned Malaysian citizen and blogger.
When foreigners start demanding that we kowtow to their demands and dictates, that is the start of foreign interference in our nation's sovereignty.
We don't interfere in Australian affairs, do we?
The whole world knows that the Aussies aren't squeaky clean themselves and have been pretty well ruthless in their mistreatment of the Aborigines who were there tens of thousands of years before the first British convicts carrying ships landed at Down Under!
After the protest, I had a mug of coffee with an Australian Army Colonel who happened to be at the eatery where we were having our meals and chit chatting with the MP's such as the newlywed
YB Datuk Bung Raden Mokhtar (Kinabatangan)
,
YB Datuk Ir Idris Harun
(Tangga Batu), Bloggers
Big Dog
,
Sang Kelembai
and Photojournalists such as
Minaq Jinggo
,
NST
Editor Firdaus Abdullah, etc.
I had a pretty interesting chat with the Australian Colonel who said that he had just returned to Malaysia after a stint at Kampuchea and didn't really know the story about the 50 Aussie MP's demands to Malaysia?
After I briefed him about the situation, he agreed that it isn't right for them to make any such demand upon the government of a foreign nation.
He didn't want to speak further about such a sensitive issue and we spoke on other things such as Australia's history of cooperating with our country in ensuring the safety and security of this region.
I will be following up on this protest report later.
More pictures coming after this.
Posted: 17 Feb 2010 07:01 AM PST
Recently, I stated my
dissatisfaction with DAP
and PKR in a blog.
I felt that for the most part, DAP has the interests of the Chinese in mind.
The
response
I got was:
which non Indian-based party has so many Indian leaders, and not just now but since its inception - starting with founder Devan Nair to Patto to Peter Dason to Karpal Singh (chairperson) to his sons Gobind Deo & ?, Perak speaker Siva, Kula, Dr Rama (Penang DCM), Dr Xavier, Sivanesam, Manogaran, Charles Santiago, John Fernandez, Gunasegaran etc etc
I do not deny that DAP has many politicians of ethnic Indian origin, and some of them are the country's best.
But it is not about ethnicity. Merely having an Indian in a position of authority within a political party does not automatically mean he/she has an Indian's best interests at heart.
Heck, look at the multitudes of parties, falling over themselves to represent the Indians as described in
Who speaks for Indians?
Indeed, Malaysian Indians are the smallest minority with the largest number of political parties (groups) representing them.
Given the state of a huge number of Malaysians of Indian descent, obviously someone isn't doing a good job.
Now on the surface, DAP appears to be very fair and equal in its treatment of all races.
The DAP logo, for instance, has all the 4 main languages embellished on it - supposedly to be all-inclusive. Of course, what it does is exclude those who don't come under the category of Malay, Chinese of Tamil.
While Mandarin is representative of all Chinese, Tamil is what the majority of Indians speak. The rest speak Malayalam, Telegu, Hindi, Punjabi etc.
The move to be inclusive fell flat on its face.
Theoretically, it's noble, but in practice, this sort of symbolism does not mean anything.
The Rakyat need people who can cater to their basic needs. In many cases, it is the need for education, jobs and even basic human rights.
Sometimes, it is forgotten in light of reaching to the majority of voters - a fine line, a tricky balance, but an important one nevertheless.
Appeals court refuses to strike out sodomy charge
Posted: 17 Feb 2010 03:54 AM PST
In yet another blow to Anwar Ibrahim, the Court of Appeal today dismissed the opposition leader's appeal to quash his sodomy charge. In a unanimous decision, the three-member panel led by Justice Abu Samah Nordin ruled that the trial should proceed despite documentary evidence from three doctors there was no sign of penetration of Mohd Saiful Bukhari Azlan's rectum. With the decision, Anwar's sodomy trial which began two weeks ago will continue tomorrow.

Time:

03:26

More in

News & Politics
No crisis in Umno Youth, declares Khairy
Posted: 17 Feb 2010 05:59 AM PST
Umno Youth chief Khairy Jamaluddin today declared that the movement is not facing any leadership crisis and that the meeting with the Prime Minister Datuk Seri Najib Razak was only a "courtesy visit".
"Of course there has been a lot of speculation regarding today's meeting, I have read on various online portals, but you have to understand that firstly, our meeting with the prime minister today, was just a coincidence that it took place after various speculation surfaced," said Khairy when met by reporters outside the prime minister's office here.
"It has nothing to do with the last exco meeting, it was not a meeting to solve a crisis because there was no crisis, it was very clear that today's meeting was about our future direction," he added insisting that the alleged infighting was not raised during the meeting with Najib.
Khairy also said a lot of issues within the movement have been addressed but differences of opinion will continue to exist.
"As one of my excos said, I am not running a PIBG, but a political organisation, with 100,000 members, one of the most influential political organisation in the country, so definitely there will be different views, as the Youth Chief I have to accept," he said.
Khairy said among other things raised at the meeting with Najib was the role that can be played by the youths in Umno.
He said Najib had asked the movement to forward their recommendations on various government policies to the administration.
"We touched a lot on the role of the youths and how to create [a] touch point with the youngsters through the Umno and Barisan Nasional Youth," said Khairy.
The two-hour meeting with Najib, which was attended by all members of the movement's executive committee members, took place just about two weeks after a heated Umno Youth meeting where an exco member, Hishamuddin Yahya, was said to have asked Khairy to quit for being ineffective.
Hishamuddin had also called for fresh election to choose a more effective line-up of Youth leaders.
But after reports of the rift surfaced, Khairy made known on his Facebook status that he was attending an Umno Youth function in Labuan with Hishamuddin.
Days later, he appeared together with Datuk Mukhriz Mahathir, whom he defeated to become Youth chief, at a Juara Rakyat event in Jerlun, Kedah, and several pictures of them were also uploaded on Khairy's Facebook page.
news courtesy of Malaysian Insider

Posted: 17 Feb 2010 05:25 AM PST
As each day limps by the United Malay National Organisation (UMNO) and its ever decreasing membership are becoming more interesting to observe. From a monolithic unity which lasted for some 32 years it now by and large faces an overlapping power struggle within it membership.
This has given rise to each aspiring leader within UMNO to seek out every opportunity and capitalize on it and turn such situation into a monologue with the small segment of followers who are monomaniacs.
These small bands of radicals are so obsessed and live with a dysfunctional brain that they believe Malay Supremacy rules the world order. They will never realize that the people of this nation in the first instance who have a diversified out look of the art of politics compartmentalize UMNO's leaders as megalomanias and their followers as sycophants.
The UMNO Membership to a large extent currently consists of morons who survive as rent seekers. They have no strength of character and are incapable of earning a living through dignified means. Thus they have no integrity.
They are now rebels without a cause where they are given the blanket approval by the Royal Malaysian Police Force to demonstrate as and when they so desire.
This morning some 300 hooligans  were led by their nose by non-other than the UMNO youth leader Khairy carrying banners and yelling "mind, mind, mind your own business" and had a rally before the Australian High Commission at Kuala Lumpur.
One wonders as to how such a noisy bunch of fools whose appearance was more akin to some form of lunatics who had amass broken out from some mental asylum were given the freedom to perform such dubious acts with solidarity and were not a threat to the security of other peace loving people of this nation.
The cause for the boisterous rally was owing to a letter sent by some 40 Members of Parliament from Australia to the Malaysia's High Commissioner in Australia expressing their view on the way Anwar is being prosecuted on the Sodomy II sequel currently being shown to the world at large. The letter is reproduced for your ease of reference.
His Excellency Salman Bin L Ahmad
High Commissioner for Malaysia
Malaysian High Commission
7 Perth Ave
Yarralumla ACT 2600
11/02/2010
Dear High Commissioner,
We write to you with regards to the trial of Anwar Ibrahim which is currently taking place in Kuala Lumpur.
We members of the Australian parliament believe Malaysia is an important country, an emerging power in our region, and a friend of Australia. However the trial of Anwar Ibrahim raises serious concerns for us.
While Australia and many other countries no longer have laws against sodomy we respect the right of Malaysia to determine what should be its laws relating to personal morality.
Of more serious concern however is the fact that this trial is taking place at all, particularly given the testimony of Munawar A. Anees in the Wall Street Journal (see attached). We understand that the US State Department has urged Malaysian authorities to resolve this matter in a manner that builds confidence in the impartial rule of law in Malaysia, and we agree with this sentiment. Many friendly observers of Malaysia find it difficult to believe that a leading opposition voice could be charged with sodomy a second time, and so soon after his party made major gains in national elections. It should be made known to the Malaysian Government, that in our opinion, global esteem for Malaysia will be affected by these charges against Mr Anwar.  We hope that Malaysia's authorities will not pursue these charges.
Signed
Members of the Australian Parliament
Now that you have had the benefit of the doubt of reading the letter you can form an informed opinion on the letter.
As far as any right thinking person is concerned they will conclude that the letter is basically addressing the issues which we Malaysians have been discussing for over a year and how Najib's government is purporting to silence Anwar in his political advancement in our nation and against UMNO's hegemony.
When some brave souls carried out a passive resistance last year on the "Death of Democracy" by wearing black shirts or had candle light vigils they were manhandled by the police thugs and even the lawyers who were there to represent their clients were taken into remand.
Some thing seems to be awfully wrong within our government. Now it appears that the Prime Minister is giving orders to his band of thugs to create disorder with the hope that it will give him and his sinking ship the opportunity to act in haste in the name of "National Security."
Don't worry Najib we can tolerate your nonsense and wait to exercise our rights at the ballot box. In the meantime we will forgive you and your thugs for you know not what you are doing.
For those of you who want to have a look at the full letter here is the link.
http://malaysiatoday.net/index.php?option=com_content&view=article&id=30158:letter-from-50-australian-mps-to-the-malaysianhighcommissioner&catid=18:letterssurat&Itemid=100129
As for Khairy Jamaluddin, you are indeed in insult of an export from one of the oldest Institution of higher learning. We wonder how on earth you ever managed with this type of mediocre mentality to get admitted into that fine old Institution.
You are an insult to the word "intellectual" as you clearly demonstrate the fact that you are not able to comprehend a simple and politely written letter in English.
KJ you and the UMNO youths have demonstrated to the world that UMNO is not able over come the greatest problem you face that is the fear of being unseated from the power of the government  and you are using every crippling excuse to demonstrate to your thugs that by your antics you will win over the ethnic Malays that have migrated over to the Pakatan Rakyat.
Remember we have the experience and knowledge to silently outwit the UMNO's morally defunct values and intellectually dishonest behaviour
The Singapore Solution by Mark Jacobson (National Geographic)
Posted: 17 Feb 2010 06:45 AM PST
How did a sleepy little island transform into a high-tech powerhouse in one generation? It was all in the plan.
By Mark Jacobson
If you want to get a Singaporean to look up from a beloved dish of fish-head curry—or make a harried cabdriver slam on his brakes—say you are going to interview the country's "minister mentor," Lee Kuan Yew, and would like an opinion about what to ask him.

"The MM?Wah lau! You're going to see the MM? Real?" You might as well have told a resident of the Emerald City that you're late for an appointment with the Wizard of Oz.

After all, LKY, as he is known in acronym-mad Singapore, is more than the "father of the country."

He is its inventor, as surely as if he had scientifically formulated the place with precise portions of Plato's Republic, Anglophile elitism, unwavering economic pragmatism, and old-fashioned strong-arm repression.
People like to call Singapore the Switzerland of Southeast Asia, and who can argue? Out of a malarial swamp, the tiny island at the southernmost tip of the Malay Peninsula gained independence from Britain in 1963 and, in one generation, transformed itself into a legendarily efficient place, where the per capita income for its 3.7 million citizens exceeds that of many European countries, the education and health systems rival anything in the West, government officials are largely corruption free, 90 percent of households own their own homes, taxes are relatively low and sidewalks are clean, and there are no visible homeless people or slums.
If all that, plus a typical unemployment rate of about 3 percent and a nice stash of money in the bank thanks to the government's enforced savings plan, doesn't sound sweet to you, just travel 600 miles south and try getting by in a Jakarta shantytown.
Achieving all this has required a delicate balancing act, an often paradoxical interplay between what some Singaporeans refer to as "the big stick and the big carrot." What strikes you first is the carrot: giddy financial growth fueling never ending construction and consumerism. Against this is the stick, most often symbolized by the infamous ban on chewing gum and the caning of people for spray-painting cars. Disruptive things like racial and religious disharmony? They're simply not allowed, and no one steals anyone else's wallet.
Singapore, maybe more than anywhere else, crystallizes an elemental question: What price prosperity and security? Are they worth living in a place that many contend is a socially engineered, nose-to-the-grindstone, workaholic rat race, where the self-perpetuating ruling party enforces draconian laws (your airport entry card informs you, in red letters, that the penalty for drug trafficking is "DEATH"), squashes press freedom, and offers a debatable level of financial transparency? Some people joke that the government micromanages the details of life right down to how well Singapore Airlines flight attendants fill out their batik-patterned dresses.
They say Lee Kuan Yew has mellowed over the years, but when he walks into the interview wearing a zippered blue jacket, looking like a flint-eyed Asian Clint Eastwood circa Gran Torino, you know you'd better get on with it. While it is not exactly clear what a minister mentor does, good luck finding many Singaporeans who don't believe that the Old Man is still top dog, the ultimate string puller behind the curtain. Told most of my questions have come from Singaporeans, the MM, now 86 but as sharp and unsentimental as a barbed tack, offers a bring-it-on smile: "At my age I've had many eggs thrown at me."
Few living leaders—Fidel Castro in Cuba, Nelson Mandela in South Africa, and Robert Mugabe in Zimbabwe come to mind—have dominated their homeland's national narrative the way Lee Kuan Yew has.

Born into a well-to-do Chinese family in 1923, deeply influenced by both British colonial society and the brutal Japanese occupation that killed as many as 50,000 people on the island in the mid-1940s, the erstwhile "Harry Lee," Cambridge law degree in hand, first came to prominence as a leader of a left-leaning anticolonial movement in the 1950s.

Firming up his personal power within the ascendant People's Action Party, Lee became Singapore's first prime minister, filling the post for 26 years. He was senior minister for another 15; his current minister mentor title was established when his son, Lee Hsien Loong, became prime minister in 2004.
Lee masterminded the celebrated "Singapore Model," converting a country one-eighth the size of Delaware, with no natural resources and a fractured mix of ethnicities, into "Singapore, Inc."

He attracted foreign investment by building communications and transportation infrastructure, made English the official language, created a super efficient government by paying top administrators salaries equal to those in private companies, and cracked down on corruption until it disappeared. The model—a unique mix of economic empowerment and tightly controlled personal liberties—has inspired imitators in China, Russia, and eastern Europe.
To lead a society, the MM says in his precise Victorian English, "one must understand human nature. I have always thought that humanity was animal-like. The Confucian theory was man could be improved, but I'm not sure he can be. He can be trained, he can be disciplined."

In Singapore that has meant lots of rules—prohibiting littering, spitting on sidewalks, failing to flush public toilets—with fines and occasional outing in the newspaper for those who break them.

It also meant educating his people—industrious by nature—and converting them from shopkeepers to high-tech workers in a few decades.
Over time, the MM says, Singaporeans have become "less hard-driving and hard-striving." This is why it is a good thing, the MM says, that the nation has welcomed so many Chinese immigrants (25 percent of the population is now foreign-born).

He is aware that many Singaporeans are unhappy with the influx of immigrants, especially those educated newcomers prepared to fight for higher paying jobs. But taking a typically Darwinian stance, the MM describes the country's new subjects as "hungry," with parents who "pushed the children very hard." If native Singaporeans are falling behind because "the spurs are not stuck into the hide," that is their problem.
If there is a single word that sums up the Singaporean existential condition, it is kiasu, a term that means "afraid to lose."

In a society that begins tracking its students into test-based groups at age ten ("special" and "express" are the top tiers; "normal" is the path for those headed for factory and service-sector work), kiasu seeps in early, eventually germinating in brilliant engineering students and phallic high-rises with a Bulgari store on the ground floor.

Singaporeans are big on being number one in everything, but in a kiasu world, winning is never completely sweet, carrying with it the dread of ceasing to win. When the Singapore port, the busiest container hub in the world, slipped behind Shanghai in 2005 in total cargo tonnage handled, it was a national calamity.
One day, as part of a rehearsal for the National Day celebration, I was treated to a veritable lollapalooza of kiasu.

Singapore armed forces playacted at subduing a cabal of "terrorists" who had shot a half dozen flower-bearing children in red leotards, leaving them "dead" on the stage. "We're not North Korea, but we try," said one observer, commenting on the rolling tanks, zooming Apache helicopters, and earsplitting 21-gun salutes. You hear it all the time: The only way for Singapore to survive being surrounded by massive neighbors is to remain constantly vigilant. The 2009 military budget is $11.4 billion, or 5 percent of GDP, among the world's highest rates.
You never know where the threat might come from, or what form it will take. Last summer everyone was in a panic about swine flu. Mask-wearing health monitors were positioned around the city.

On Saturday night, no matter how stylo milo your threads, there was no way of getting into a club on trendy Clarke Quay without a bouncer pressing a handheld thermometer to your forehead. It was part of the unending Singaporean state of siege. Many of the newer public housing apartments come with a bomb shelter, complete with a steel door. After a while, the perceived danger and excessive compliance with rules get internalized; one thing you don't see in Singapore is very many police. "The cop is inside our heads," one resident says.
Self-censorship is rampant in Singapore, where dealing with the powers that be is "a dance," says Alvin Tan, the artistic director of the Necessary Stage, which has put on dozens of plays dealing with touchy issues such as the death penalty and sexuality. Tan spends a lot of time with the government censors. "You have to use the proper approach," he says. "If they say 'south,' you don't say 'north.' You say 'northeast.' Go from there. It's a negotiation."
Those who do not learn their steps in the dance soon get the message. Consider the case of Siew Kum Hong, a 35-year-old Singaporean who thought he'd be furthering the cause of openness by serving as an unelected NMP, or nominated member of parliament. With only four opposition MPs elected in the history of the country, the ruling party thought NMPs might provide the appearance of "a more consensual style of government where alternative views are heard and constructive dissent accommodated." This was how Siew Kum Hong told me he viewed his position, but he was passed over for another term.
"I thought I was doing a good job," a surprised Kum Hong says. What it came down to, he surmises, were "those 'no' votes." When he first voted no, on a resolution he felt discriminated against gays, his colleagues "went absolutely silent. It was the first time since I'd been in parliament that anyone had ever voted no." When he voted no again, this time on a law lowering the number of people who could assemble to protest, the reaction was similarly cool. "So much for alternative views," Kum Hong says.
The Singapore government is not unaware of the pitfalls of its highly controlled society. One concern is the "creativity crisis," the fear that an emphasis on rote learning in Singapore's schools is not conducive to producing game-changing ideas. Yet attempts to encourage originality have been tone-deaf. When Scape, a youth outreach group, opened a "graffiti wall," youngsters were instructed to submit graffiti designs for consideration; those chosen would be painted on a designated wall at an assigned time.
Similarly, the government has maintained a campaign against the use of "Singlish," the multiculti gumbo of Malay, Hokkien Chinese, Tamil, and English street patois that is Singapore's great linguistic achievement. As you sit in a Starbucks listening to teens saying things like "You blur like sotong, lah!" (roughly, "You're dumber than squid, man!"), Singlish seems a brilliantly subversive attack on the very conformity the government claims it is trying to overcome. Then again, one of Singlish's major conceits is the ironic lionization of the flashy, down-market "Ah Beng" culture of Chinese immigrant thugs and their sunglass-wearing Malay counterparts. You know that won't fly in a world where the MM ("minister de-mentor" in Beng speak) has advocated "assortative mating," the idea that college graduates should marry only other college graduates so as to uplift the national stock.
Perhaps the most troubling problem facing the nation is a result of its overly successful population control program, which ran in the 1970s with the slogan "Two Is Enough."

Today Singaporeans are simply not reproducing, so the country must depend on immigrants to keep the population growing. The government offers baby bonuses and long maternity leaves, but nothing will help unless Singaporeans start having more sex. According to a poll by the Durex condom company, Singaporeans have less intercourse than almost any other country on Earth. "We are shrinking in our population," the MM says. "Our fertility rate is 1.29. It is a worrying factor."

This could be the fatal error in the Singapore Model: The eventual extinction of Singaporeans.
But there is an upside to all this social engineering. You could feel it during the "We Are the World" production numbers in the National Day show. On stage were representatives of Singapore's major ethnic groups, the Chinese, Malays, and Indians, all wearing colorful costumes.

After riots in the 1960s, the government installed a strict quota system in public housing to make sure that ethnic groups did not create their own monolithic quarters. This practice may have more to do with controlling the populace than with true multiracial harmony, but at the rehearsal, as schmaltzy as it was, it was hard not to be moved by the earnest show of brotherhood. However invented, there is something called Singaporean, and it is real. Whatever people's grumbles—and as the MM says, "Singaporeans are champion grumblers"—Singapore is their home, and they love it despite everything. It makes you like the place too, for their sake.
The kicker is that things are about to change. In a famous quote, Lee Kuan Yew said, "If you are going to lower me into the grave, and I feel something is wrong, I will get up."

But this is beyond even him. "We all know the MM will die someday," says Calvin Fones, a psychiatrist who runs a clinic at Gleneagles Hospital on Orchard Road. Fones likens his homeland to a family. "When the country was young, there was a need for wise oversight. A firm hand. Now we are in adolescence, which can be a questioning, troublesome period. Coming into it without the presence of the patriarch will be a test."
The great engine of cultural change, of course, is the Internet, that cyber fly in the authoritarian ointment. Lee acknowledges the threat. "We banned Playboy in the sixties, and it is still banned, that's true, but now, with the Internet, you get much more than you ever could from Playboy."

Allowing pornography sites while banning magazines may seem contradictory. But attempting to censor the Internet, as has been tried in China, would be pointless, Lee says. It is an exquisitely pragmatic reply.
And so bloggers, like the satirist Mr. Brown and the urbanely pugnacious Yawning Bread, are free to broadcast opinions unlikely to be found in the pages of the government-linked Straits Times. As a result, more and more young people are questioning the trade-off between freedom and security—and even calling for freer politics and fewer social controls.
Last August, a wide-ranging speech by new NMP Viswa Sadasivan created a lot of buzz on the blogosphere: "I do lament our lack of freedom to express ourselves, and the government's seemingly unmitigated grip on power and what appears to be an inconsistent willingness to listen to public sentiment that does not suit it," Viswa said before parliament. "Accountability requires the government to go beyond lip-service in addressing the call for greater democracy … If not, people are likely to feel increasingly alienated."
Irked by Viswa's criticisms of the way some ethnic groups are treated in Singapore, LKY interrupted a medical treatment to angrily refute the "highfalutin" speech in a rare appearance on the parliament floor. The patriarch, in case anyone needed reminding, was not yet in his grave.
Singapore can be a disconcerting place, even to the people who call it home, though they'd never think of leaving. As one local put it, "Singapore is like a warm bath. You sink in, slit your wrists, your lifeblood floats away, but hey, it's warm." If that's so, most Singaporeans figure they might as well go down the tubes eating pepper crabs, with a couple of curry puffs on the side. Eating is the true national pastime and refuge. The longer I stayed, the more I ate. It got so I'd go over to the marvelously overcrowded Maxwell Road Food Centre, stand in the 20-minute queue for a plate at the Tian Tian food stall, eat it, then line up again.
On my last day, I climbed the hill in the Bukit Timah Nature Reserve, at 537 feet the highest point on the island and the closest thing in Singapore to the jungle it once was. In the unexpected quiet, I returned to what the MM had said about Confucius's belief "that man could be perfected."

This was, the MM said with a sigh, "an optimistic way of looking at life." People abuse freedom. That is his beef with America: The rights of individuals to do their own thing allow them to misbehave at the expense of an orderly society. As they say in Singapore: What good are all those rights if you're afraid to go out at night?
When I got to the top of the hill, I thought I might be rewarded with a view of the entire city-state. But there was no view at all—only a rusting communication tower and a cyclone fence affixed with a sign saying "Protected Place" and showing a stick figure drawing of a soldier aiming a rifle at a man with his hands raised.
Later I mentioned this to Calvin Fones, the shrink. "See, that shows the progress we've made," he said. "Until a few years ago, we had the same sign, except the guy was lying on the ground, already shot." And then, being a Singaporean, living a life he didn't believe possible anywhere else in Asia, he laughed. 
@@@@@@@@@@@@@@@@@@@@@@@@@@@@@@@@@@@@@@
Meanwhile, some disgruntled Singaporeans are passing around a petition protesting against Lee Kuan Yew's view of them.
Here is the said petition :
We, the undersigned, demand in no uncertain terms the full, unreserved and public apology to the people of Singapore from Mr Lee Kuan Yew,
NRIC
No. S0000003E of 10 Oxley Rise, Singapore 090001, elected Minister Mentor of the Singaporean Parliament, over the spate of remarks he made in an interview to the National Geographic magazine(the article of which can be accessed here:
http://ngm.nationalgeographic.com/2010/01/singapore/jacobson-text/3
).
The remarks in contention from the article are "Over time, the MM says,Singaporeans have become "less hard-driving and hard-striving."
This is why it is a good thing, the MM says, that the nation has welcomed so many Chinese immigrants (25 percent of the population is now foreign-born).
He is aware that many Singaporeans are unhappy with the influx of immigrants, especially those educated newcomers prepared to fight for higher paying jobs.
But taking a typically Darwinian stance, the MM describes the country's new subjects as "hungry," with parents who "pushed the children very hard." If native Singaporeans are falling behind because "the spurs are not stuck into the hide," that is their problem."
It is especially deplorable that such insensitive remarks can be issued forth from the very person responsible for the social engineering of our Nation to the state of being it is today. By forcing through dubious policies that have largely tanked, such as the Stop At 2 policy, Graduate Mothers scheme, Mr Lee Kuan Yew's irresponsible attempts at altering the demographics of our society have left the present leadership no choice but to import foreign workers in such large numbers in such a short period of time in order to make up for the shortfall in labour requirements.
This has led to widespread disgruntlement and social unrest in amongst the citizenry.
To then turn around and put the blame on the citizenry for being "less hard-driving and hard-striving" is utterly reprehensible, when Singaporeans are already clocking the one of the longest working hours in the world yet their wages continue to slip.
(source:
http://www.asiaone.com/Business/News/Office/Story/A1Story20100105-189718.html
).
This vile act of hitting at Singaporeans through the international media, of the very people he had been elected to serve, in the midst of what many claim to be the worst recession in this present era, shows an appalling lack of empathy to the hardships of the citizenry.
We, the citizens of Singapore, did not elect him into his current position, pay him one of the highest salary amongst all the politicians in the world, only to have him talk down to us, much less liken us to animals.
In order to assuage this grievous insult he has inflicted upon the collective psyche of the Singaporean people, we accept nothing less than a full, unreserved and public apology if he hopes to retain any semblance of goodwill amongst the citizenry.
The Undersigned.
********************************************************************
So, it seems that not everything is sun shiny down there in the island republic, south of our Malaysian peninsular.
Singaporeans are smarting from the insult that their Minister Mentor has brushed them with as published in the National Geographic article by Mark Jacobson above.
In my personal opinion, whatever that Lee Kuan Yew has said might not be palatable to his fellow Singaporeans but that's how and why he has succeeded into turning the small re-sourceless island republic into what it is today?
A first world country with an income and lifestyle that is on par with other developed nations and still growing economically way above all other South East Asian nations.
Singapore may not be perfect but it has still managed to raise the living standards of its citizens to be much more better than what their forefathers had to struggle through?
Despite his iron fisted policies, Lee Kuan Yew has managed to turn the island into one heck of a thriving republic.
Instead of griping about his caustic words, these petitioners ought to take that as a challenge and rise to the occasion. Prove your worth to the old man and see if you have it in you to make him eat his words?
Otherwise, just keep on complaining and watch those China newcomers push you aside as they grab all the opportunities you are not taking advantage of?
Posted: 17 Feb 2010 06:26 AM PST
Water is precious, yet it is being wasted or poorly managed. You can help promote water conservation by sending on this meme. If you do, simply follow these rules:
1. Create a blog entry entitled "Water Conservation Initiative".
2. Post the Water Initiative Network's Water Facts in your post.
3. List 3 things YOU will do to save water.
4. Add in the photo above, or any photo you have taken of a waterfall, river or lake.
5. End with the line: "Find out more about water conservation and good governance by joining the Water Initiative Network on Facebook!
Tag 5 or more blog/FB friends. Be sure to copy the rules, okay?
WATER FACTS
1. Of every 100 drops of water on earth, 97 are too salty to drink, 2 are locked in ice and snow, and 1 is fresh water.
2. The daily requirement for sanitation, bathing, and cooking needs, as well as for assuring survival, is about 50 litres per person.
3. Reducing shower time from 20 mins to 8 mins saves up to 360 litres of water per shower.
4. A small drip from a faucet can waste as much as 75 litres of water a day.
5. Two thirds of the water used in a home is used in the bathroom. To flush a toilet, we use up to 9 litres of water.
6. Water-efficient toilets and washing machines are good ways to save water.
7. A low-tech way to save water is to form the habit of turning on the tap to low flow and turning it off when the water is not needed.
8. Non-revenue water (i.e. stolen or wasted water) constitutes 36% of water 'used' in Selangor, Malaysia, and this raises the cost of water for everyone.
9. Water supply infrastructure cost billions of ringgit. This money could be spent in more useful ways.
10. Large areas of forests are cleared to make way for water supply dams to accommodate our soaring demand for water. These forests and their wildlife represent our natural heritage.
THREE THINGS I WILL DO TO SAVE WATER
1. I will fix the faulty taps that leak drops of water.
2. I will not let the shower run while I lather myself.
3. I will recycle the water used for washing to water the plants.
I AM TAGGING:
1.
Think & Create
2.
The English Cottage
3.
I Am Malaysian
4.
As Zewt As It Gets
5.
O.B.E
Find out more about water conservation and good governance by joining the Water Initiative Network on Facebook! Visit us
AT THIS LINK
.
Balai Ringin Pantu News: Tetangga Arkrab Pelita Pantu Sdn Bhd (Kim Loong Berhad) now used Ex Major Army Robert Ason an Iban to face off with the Indegenous People there after using Ex Asp Police Johnical Linggang to chase the Dayak Away from their Surveyed Natives Land and Natives Customarily Land…..Poor Natives being marginalized…
Posted: 17 Feb 2010 03:52 AM PST
Neo-liberalism and the 'war on terror' industry
Posted: 17 Feb 2010 02:45 AM PST
Posted: 17 Feb 2010 04:06 AM PST
The Terengganu administration under Ahmad Said is said to be shaky, with a faction in the ruling party pushing for a new mentri besar to helm the state.

The dissenting group is said to be siding Idris Jusoh, a one-term MB who was replaced after the 2008 general election amid a controversy that dragged the palace into Umno politics.

A source from the state said the change of leadership could take effect from as early as the first week of March and three names have been submitted to the Barisan Nasional leadership for consideration.


It is also learnt that both Ahmad and Idris have met Prime Minister Najib Abdul Razak to present their respective case and also to get his view about resolving the in-fighting within the state Umno that had been going on for nearly two years.

The rift between the two had started from almost day one that Ahmad was appointed mentri besar.

Ten assemblymen among the 24 Barisan Nasional had even defied his authority by organising a protest against his appointment outside the palace grounds and also humilaiting Ahmad by absenting from a state assembly meeting.

During the boycott of the state assembly in April 2009, Ahmad made no attempt to get them back to the House and it was only when Prime Minister Najib Abdul Razak, newly-appointed to the post, intervened in the matter that the '10 black boys' returned.

It is speculated that Idris would be returned to be MB, as a means of resolving the dispute which had been bugging the state government eversince Ahmad, the choice of the palace, was appointed.
Preparing to be new 'first lady'
The anti-Ahmad faction had repeatedly told their followers that it was only because the palace wanted him there that Ahmad became the mentri besar. They reasoned that if it had been a political decision, he would have not been chosen.


In the event that Idris is again not picked for the job, the speculation is that the choice with be between two other nominees - Cukai assemblyman Mohamad Awang Tera and Teluk Pasu rep Rahin Mohd Said.

On a more gossipy note, word has spread that a wife of a certain state assemblyman had already started to add more sutera dresses to her wardrobe in preparation of being the state's new 'first lady.'

Sources from the state said the latest round of speculations on a 'takeover' started soon after state secretary Mokhtar Nong announced he would go on an early retirment, starting April, despite having two years remaining in the civil service. He will be on a three-month leave.

State officials said Terengganu might see a massive reshuffle among senior officials in the administration when the new man, Mazlan Ngah, currently the state financial officer, helms the state secretariat.

It is learnt that the first restructuring exercise is expected to involve re-designation and transfers of key personnel and would be initiated by the end of this month.

Mokhtar, according to some officials, had said there would be a reshuffle that goes beyond just the department level. It could include the MB's post.

He is said to be also confident that his retirment would be cancelled and he would be recalled as state secretary.

In a speech at a farewell gathering for him on Thursday, Mokhtar sobbed openly before the audience and told them: "My mother always reminded me to treat everyone equally when in power, be humble and don't flaunt."

news courtesy of Malaysian Mirror