---
Ridhuan The Certified Hypocrite
Posted: 05 Jan 2010 03:09 PM PST
LATEST EXPOSE by The Rock News!
Mohd Ridhuan Abdullah
(I refuse to regconize"Tee" as part of his name)
is now a confirmed HYPOCRITE!
All Apek Potong Ridhuan Abdullah's Children Attend Chinese School on Full Time Basis. He is also the President of the Parent Teacher Association of the school, and guess what?

He also openly published a paper to condemn vernacular school system and this Chinese Mamak is currently conducting a research (using your money) on why ethnic Chinese undergraduates are (negatively unfriendly) Biased towards UMNO?

Ridiculous or not? I wonder why he never speak out on the recent use of "Allah" sandiwara? Apek Potong, speak out lah, say no non-Muslim can ever utter "Allah"or face death sentence. Otherwise, how can UMNO put you in their Supreme Council?
Attention: Apek Potong Ridhuan, it's in your best interest apologize to the Chinese community immediately and unreservedly because I have al ready added in my HitList! Else, I'd make sure the Chinese community regard you as vermin. We see one, we kill one!

Notes: Ridhuan Abdullah is translated as Zheng Quan-lines / Zheng Ti Qiang /Zgeng-Wide / Cheng / Zheng Bang or just about any Zheng ort Cheng in the latest article by The Rock News below: -
ZHENG Quan-lines are exposing their children full time post-secondary study of small Chinese ethnic Chinese university students to the UMNO bias
Time :2010-01-05 15:12:57 Source: newspaper coverage Author: Zheng Yi Qiang
(Kuala Lumpur, 5, News) frequently in the near future in the "Herald" extreme statements made out of bits of Chinese-Muslim friends, Division Zheng-wide lines are exposed is words and deeds of the hypocrites, not only all of their children attending Chinese schools, while he also has served as home
Association President.
Cheng is also a senior lecturer in the National Defense University-wide line (Mohd Ridhuan Tee Abdullah) on the eve of National Day last year, in the "Herald" claims unit of education, means the introduction of a pluralist education system in our country is full of defects, damage to the country. 
In the text, he pointed out that education is an important element in nation-building and education model will decide whether the national agenda can be achieved and if the education system is geared towards a race, then it will cause a racial divide will become its outcome.


This also lead to the overall head of WEI Xiang Mazin he came to the debate on the Chinese offer a small problem, but since this morning he did not respond to whether the promised play.


Zheng Bang a full line of children who attend the China Small Doctor thesis UMNO bias against ethnic Chinese college students


However, a full line of intersection with Zheng's friends told us for many years, Cheng is not the case the bank would have, he entered the National Defense University as lecturer in the former, is a liberal Muslim, their comments and present a significant difference
.


He said that Zheng not only full-line of all the Chinese sending their children to a small school located in Ampang, but also previously served in their own homes, the Chairman, to assist the inter-school activities to promote Chinese small.
Later, his children also continue to be sent to Chinese-health-based national type secondary school, while Zheng is once again become a full-line of the home, the Chairman of the school.


He said Zheng's move makes the bank the current was very strange, because it acts before him completely not the case.


According to the National Defense University statistics, ZHENG Quan-line doctoral thesis is to study the internal ethnic Chinese university students for the UMNO political movement bias (Persepsi Pelajar Cina di IPT Terhadap Gerakan Politik UMNO "), at present he is responsible for Malaysia to teach the national curriculum (kenegaraan Malaysia
).


However, Cheng did the bank said in his blog some messages, and confirmed the information provided by his friends, including their children studying in China all the small, has served as co-chairmen of companies, not false to make any rash.


ZHENG Quan-line in the article also pointed out, because he had close contact with Chinese schools, so let him be more understanding of their educational problems faced by ethnic groups.


At the same time, he questioned in the text, when the government should consolidate the Malaysian education system, there is always a group of people to oppose these people often feel that the Government have an agenda to try to eliminate Chinese-language primary.


He noted that China had not been threatened small and vice versa is becoming increasingly powerful, which includes its financial base, just like their children studying in China as a small annual budget is more than 1 million, indicating that the Chinese community for their
education support.
Instead, national education is getting worse, whenever the Government should strive to establish a marginalization of other ethnic groups where there is no native speakers of the school system, but kept opposition.
郑全行被揭孩子全数读华小 专研华裔大专生对巫统偏见
时间:2010-01-05 15:12:57  来源:本报报道  作者:郑屹强

(吉隆坡5日讯)近期内频频在《前锋报》发表极端言论出位的华裔回教司郑全行被友人揭发是言行不一的伪君子,不但其孩子全数就读华小,而自己更曾出任家协主席。

也是国防大学高级讲师的郑全行(Mohd Ridhuan Tee Abdullah)在去年国庆日前夕在《前锋报》主张单元教育,指目前我国实行多元教育制度充满缺陷,对国家造成伤害。
他在文中指出,教育是建国重要的元素,而教育模式将决定国民议程是否能够达致,而假如一个教育制度是趋向种族的话,那就会造成种族分化就会成为其结局。

此举更招致马青总团长魏家祥邀约他来辩论有关华小的问题,只是自今他都没有回复是否答应出战。

郑全行孩子就读安邦某华小 博士论文研究华裔大专生对巫统的偏见

然而,一名与郑全行相交多年的友人向本报透露,郑全行本来不是这样的人,他在进入国防大学当讲师前,是一名开明的回教徒,其言论与现在差异相当大。

他表示,郑全行不但把所有孩子送往位于安邦的华小就读,而且自己还曾经出任家协主席,协助该间华小推动校务活动。较后,他的孩子也继续被送往以华裔生为主的国民型中学就读,而郑全行则再度成为该校的家协主席。

他透露,郑全行目前的举动让人感到非常诡异,因为这跟他之前的行为完全不符合。

据国防大学资料
显示
, 郑全行的博士论文是研究国内华裔大专生对于巫统政治运动的偏见(Persepsi Pelajar Cina di IPT Terhadap Gerakan Politik UMNO"),目前他是负责教导大马国民课程(kenegaraan Malaysia)。
然而,郑全行也曾在其博客中
透露
一些讯息,并证实了其友人所提供的讯息,包括其孩子全数就读华小、曾出任家协主席等,并非虚假妄作。
郑全行在该文中更提出,就因为他曾经近距离接触华校,所以让他更加了解自己族群所面对的教育问题。

同时,他在文中提出质疑,当政府要整合大马教育制度时,总是有一群人来反对,这些人常常觉得政府有议程要试图消灭华小。

他 说,其实华小不曾被威胁过,反之是越来越强大,这包括其财务基础,就像其孩子就读的华小般,每年财政预算案都是超过1百万,这显示华人社会对自己教育的支 持。反而是,国民教育则是每况愈下,每当政府要努力建立一所在没有边缘化其他族群母语的共校制度时,却不停地遭到反对。

Jawapan pada Songkok Putih/Tranung Kite ke atas Artikel Bersiri Beliau Terhadap Tulang Besi
Posted: 05 Jan 2010 01:12 PM PST
Songkok Putih sedang menulis beberapa siri artikel yang bertujuan untuk mendedahkan siapa Tulang Besi sebenarnya.
Tetapi tahukah pembaca, sewaktu Songkok Putih menulis siri 1,2 dan 3, beliau telah menyatakan bahawa beliau telah meletak jawatan sebagai Webmaster TKO. Kenyataan Songkok Putih itu adalah bertajuk
" Perletakan Jawatan Sebagai Webmaster TKO"
.
Tapi, tahukah anda sebenarnya perletakan jawatan Songkok Putih ini adalah satu pembohongan semata-mata.


Berdasarkan email yang saya dapat dari beliau tempohari:




Ini bererti yang Songkok Putih ni tak rasa bersalah ke atas pembohongan yang beliau lakukan tempohari. Beliau bukan sahaja berbohong pada saya, tapi pada keseluruhan pembaca Laman Tranung Kite. Kalau di Amerika, pembohongan begini boleh menyebabkan Presiden Amerika sendiri terpaksa letak jawatan. Contohnya, Richard Nixon yang telah berbohong kepada rakyat Amerika kononnya beliau tidak mengetahui orang yang bertanggungjawab terhadap skandal "Watergate".

Terpulang pada pembaca untuk membuat penilaian ke atas penulisan Songkok Putih ni ke atas saya. Tapi, saya dah buktikan banyak kali, Songkok Putih ni bukan seorang yang boleh dipercayai sama sekali. Berhati-hati lah.

Suka saya ingatkan bahawa saya tidak pernah membuka gelanggang dengan Songkok Putih. Malahan, setiap tulisan saya sebelum ini tidak pernah menyebut nama Songkok Putih. Saya telah bersikap mahu berdamai dengan Songkok Putih. Namun, Songkok Putih telah membuat keputusan untuk memulakan kempen fitnah ke atas saya. Maka, saya terpaksalah mempertahankan diri saya.

JUMPA PIMPINAN DI MEKAH

Songkok Putih ada bertanya kepada saya dahulu adakah saya telah berjumpa dengan Dr Syed Azman dan Husam Musa di Mekah.

Malangnya, jawapan saya Songkok Putih tak sedar atau tak baca. Saya kata saya ada bertemu dengan Dr Hasan Ali di Mekah selepas solat tarawikh. Malangnya, Dr Hasan Ali tidak dapat bertemu lama dengan saya kerana Dr Hasan Ali mengejar waktu mahu bertemu Datuk Zahid Hamidi.

Cumanya, dari pertemuan yang singkat itu, saya masih ingat Dato' Hasan Ali menjanjikan jawatan yang membawa gaji lebih RM10k kepada saya sekiranya saya mahu kembali ke Malaysia nanti. Masih ada kawan saya yang menjadi saksi sekarang ini bekerja di Jeddah. Sesiapa yang hendak membuat umrah, dipersilakan berjumpa kawan saya itu.

SOALAN SAYA YANG SONGKOK PUTIH TIDAK PERNAH JAWAB

Soalan saya ialah:

"Adakah Songkok Putih setuju PAS bekerjasama dengan UMNO?"

Soalan itulah saya acap kali tanya Songkok Putih tapi sampai sekarang dia tak jawab. Cumanya, dia ambil jalan untuk serang saya dan fitnah saya.

Tak eloklah macam ni.

TUDUHAN TULANG BESI AHLI UMNO TAMAN MELEWAR

Kawan si Songkok Putih ni kata saya ahli UMNO Taman Melewar. Sebelum ni saya dah tunjuk bahawa Batu Api telah memfitnah saya dua kali. Dan saya telah bersumpah juga.
Kali ini saya ingin mencabar Batu Api buat sumpah laknat yang berbunyi:


"Wallahi Wabillahi Watallahi, sekiranya Tulang Besi ini bukan ahli UMNO Taman Melewar, maka aku minta supaya Allah menurunkan laknat ke atas diri aku dan tercerailah isteri aku dengan aku dengan talak tiga"
"

Kalau Batu Api tak berani bersumpah begini, maka Batu Api ni sah anak beranak Abdullah bin Ubai.

Yang saya tahu, orang seperti Batu Api ni tak boleh jadi saksi dalam mahkamah syariah di atas kefasikan dan kemunafikan beliau menyebar fitnah dan pembohongan. Semoga Allah SWT menurunkan bala kaum nabi Nuh dan Nabi Salleh ke atas beliau di atas segala fitnah yang beliau berikan ke atas saya. Amiinnn

Tulang Besi

'Is Calling the Christian God 'Allah' Wrong?' by Michelle Vu - Updated.
Posted: 05 Jan 2010 10:06 AM PST
By
Michelle Vu
|
Christian Post Reporter
One of America's pre-eminent evangelicals is challenging the advice of a retiring Roman Catholic Bishop in the Netherlands who has raised eyebrows worldwide by suggesting Dutch Christians pray to "Allah."
Dr. R. Albert Mohler, Jr., president of The Southern Baptist Theological Seminary, argues that it is inappropriate for Christians to call God Allah based on irreconcilable theological differences associated with the name Allah and core Christian beliefs.
The key condition behind calling the Christian God Allah is that Allah must refer to the same God as the one in the Bible. However, this requirement presents "a huge problem for both Muslims and Christians," contends Mohler.
The theologian pointed out that the Qur'an explicitly denies that Allah has a son, and Islam considers the idea of a triune God to be blasphemy.
"Thus, from its very starting point Islam denies what Christianity takes as its central truth claim – the fact that Jesus Christ is the only begotten Son of the Father," wrote Mohler on his web blog Wednesday.
"If Allah has no Son by definition, Allah is not the God who revealed himself in the Son. How then can the use of Allah by Christians lead to anything but confusion …and worse?"
Last Monday, during an interview with a Dutch TV program, 71-year-old Bishop Tiny Muskens promoted the idea of Dutch Christians calling God Allah, believing that it would ease much of the conflict between the Christian and Muslim faiths. Muskens contended that God doesn't mind what He is called and the arguments over what to call Him is an invention of man.
"Allah is a very beautiful word for God. Shouldn't we all say that from now on we will name God Allah? …What does God care what we call Him? It is our problem," said Muskens, according to The Associated Press.
The retiring bishop was a former missionary to Indonesia – the most populous Muslim country in the world – for eight years, where he said priests used the name "Allah" while celebrating Mass.
In response, Mohler pointed out that it would be difficult to support the argument that "Allah" can be used as a generic term for God. The theologian said separation of Allah from the language, theology, and worship closely associated with it is difficult. Moreover, even non-Arabic speaking Muslims use Allah when referring to their god.
Another irreconcilable difference is that Jesus commanded his followers to baptize "in the name of the Father and of the Son and of the Holy Spirit."
"When this command is taken seriously and obeyed, the whole issue is greatly clarified – a Christian cannot baptize in the name of Allah," stated Mohler.
"So Bishop Muskens is disingenuous at best when he suggests that God does not care about His name. This is not a matter of mere 'discussion and bickering,'" said Mohler.
"If Allah has no son, Allah is not the father of our Lord Jesus Christ…This is no mere 'discussion and bickering.' This is where the Gospel stands or falls," the theologian concluded.
Bishop Muskens in the past endorsed other controversial ideas which went against the Vatican leadership – such as those who are hungry can steal bread and that condoms should be permissible in the fight against HIV/AIDS.
Taken from : http://www.christianpost.com/article/20070823/is-calling-the-christian-god-allah-wrong/index.html
*********************************************************************
Sometimes, one just has to give credit to the die hard Christians of the West for their choosing to call a spade just that!
To the Catholic Church elders of Malaysia, a note of advice;

It's one thing to claim that you worship Allah as we Muslims do whereas in reality you believe in a triune concept of god which starkly differs both in context and content with what we pray to the One Supreme Almighty Lord and Creator of us all, Allah Subhanahu Wa Ta'ala, Rabbul Alamin.
Save yourself and us the trouble. Stick to what you claim to pray to and stop confusing your flock.
It's one thing to claim that you too pray to Allah as we Muslims do when in actuality, you don't!
So, what's your real agenda?
Come clean with it.
* Thanks to Brother
Azril Mohd Amin
for alerting the MBA about this article.
By the way, I came to learn from a prominent lawyer during my meeting with the Muslim NGO's and the Islamic authorities yesterday, that the Malaysian High Court judge
Dato Lau Bee Lan
(side photo) is
a very active preaching Christian
. No wonder that she has gone ahead and 'judged so' without considering the implications of her
biased decision
!
Malaysian blogger
Jebat Must Die
has written an excellent piece of article denouncing this judgment by her. Read
here
to learn more about what he is saying and the accompanying comments sent in by many of our fellow citizens, from both Christians and Muslims who do not like what the Catholic Archbishop have introduced into this nation's affairs!
He has even given a link to the
Bidayuh Dictionary
where the word for God in their language is not Allah-Ta'ala as some Sarawak Christian Bidayuh has claimed but 'Tampa' as in Florida, USA!
Getting pretty interesting....
I salute
JMD
for his crystal clear slammo whammo against those who seek to create chaos in our nation.
To those who love to create disharmony in Malaysia, just remember that '
thou shall reapeth what thou soweth!'
No doubts about it.
Update
:
The application for stay
filed by the
Malaysian Home Ministry
with respect to this judgment by the judge above will be heard
by her today
@
6th January 2010
at
2.30pm
.
The venue is :
Mahkamah Tinggi Sivil 2,
Tingkat 4, Kompleks Mahkamah Jalan Duta,
Kuala Lumpur.
I personally have my doubts about her changing her obviously planned ahead decision when she has her own agenda in this.

My question is why still her? Are there no other High Court Appeal judges available?
Posted: 05 Jan 2010 05:03 AM PST
The
Saya Anak Bangsa Malaysia
team has a
New Year message
for you.
We'll need every prayer to make every change that's needed.
Temerloh High Court Rules No Electricity, Water Supply for Orang Asli Church
Posted: 04 Jan 2010 09:08 PM PST
From The Star 5 Jan 2010:
Court dismisses orang asli bid (Update)

TEMERLOH: Temerloh High Court Tuesday dismissed the application by two orang asli who sought a judicial review of the decision by a local district and land office which had cut off water and electricity supply to a multi-purpose building that was also used as a place of worship by 70 Jahut Christians in Kampung Pasu.

Judicial Commissioner Justice Akhtar Tahir said that the decision to cut the water and electricity supply was proper because the building was illegally erected.

He added that under Section 6 and 7 of the Aborigines Act, the state authority was empowered to gazette an area as orang asli reserve land.

"However, in this case, the land or area is not gazetted for the orang asli and as such, the application is dismissed.

"The decision made by the Temerloh District Land Administrator is proper," Justice Akhtar said.

The judicial review was initiatied by father and son, Wet Ket, 59, and Yaman Wet, 33, who named Temerloh district and land office and Pahang government as respondents.

They filed the application in December 2007.

Senior federal counsel Kamal Azira Hassan represented the respondents while counsel Annou Xavier and Kenny Ng appeared on behalf of Wet and Yaman.

The applicants were accompanied by 10 people in the court here Tuesday.

In July 2003, the applicants erected the building, which was also used as a church by the Jahut Christians.

They, however, received a notice by the district office at the end of July stating that the building was illegally built on government land.

In Dec 2006, Wet and Yaman lodged a police report and complained to the Government and following some negotiations, they were given a compensation of RM35,000 to rebuild the place.

Their application for water and electricity was, however, rejected by the Temerloh district and land office on the grounds that it was erected on an ungazetted land while the building was constructed without the approval from the authorities.
Remember:
See Bobjots: Orang Asli Church Demolishment for the background.
Above is number 15 from Malaysian Politics Motivational Posters.
No fresh polls for now, Liow disappointed
Posted: 05 Jan 2010 03:10 AM PST
MCA deputy president Dr Chua Soi Lek today announced that the party would not witness fresh polls in the immediate future, hitting the brakes on the thrust by vice-president Liow Tiong Lai and his supporters. malaysiakini.com

Time:

05:15

More in

News & Politics
Posted: 05 Jan 2010 02:08 AM PST
The Malaysian Chinese Association will not hold a fresh election now since the required requisite members of two-third members have not tendered their resignations.
MCA Deputy President Datuk Seri Dr Chua Soi Lek confirm this and did not rule out that the elections could be called in the near future. Out of 31 CC members only 13 have handed their undated resignation letters, short of 8 members.
Its seems that the Datuk Seri Liow Liong Lai's faction are going to be really unhappy since they are going to be 'slowly punished' for taking this bold stand to demand for fresh election and have failed.
The MCA crisis may enter another episode with Malaysians of Chinese origin having lost confidence and trust in them to safeguard their rights.
"He was the best of the Jews"but MAHATHIR worst of the muslims
Posted: 04 Jan 2010 10:51 PM PST
As a student I knew of the horrors of the Holocaust and other human tragedies, but merely as a distant thunder: The violation of human rights and crimes against humanity were only an abstract notion.
That was all fated to change with my arrest under the draconian Internal Security Act (ISA) of Malaysia, which allows for indefinite detention without trial. My crime?
I had known Anwar Ibrahim, the deputy prime minister and finance minister of Malaysia, as a close personal friend for many years. We shared and strove for a vision of life firmly rooted in human dignity. We struggled for building an intellectual and political milieu for free expression. Together, we subscribed to the idea of economic prosperity, gender and racial equality and a civil society.
Alas, the Malaysian dictator, Mahathir, under the growing burden of corruption and cronyism, conspired to halt the march of freedom. In order to build his fraudulent case against Anwar, Mahathir himself ordered my arrest.READ MORE A VULTURE, NAMED MAHATHIR WHAT KIND OF MUSLIM YOU ARE TO DO THIS TO YOUR MUSLIM BROTHER
A VULTURE, NAMED MAHATHIRAs a student I knew of the horrors of the Holocaust and other human tragedies, but merely as a distant thunder: The violation of human rights and crimes against humanity were only an abstract notion.That was all fated to change with my arrest under the draconian Internal Security Act (ISA) of Malaysia, which allows for indefinite detention without trial. My crime? I had known Anwar Ibrahim, the deputy prime minister and finance minister of Malaysia, as a close personal friend for many years. We shared and strove for a vision of life firmly rooted in human dignity. We struggled for building an intellectual and political milieu for free expression. Together, we subscribed to the idea of economic prosperity, gender and racial equality and a civil society.Alas, the Malaysian dictator, Mahathir, under the growing burden of corruption and cronyism, conspired to halt the march of freedom. In order to build his fraudulent case against Anwar, Mahathir himself ordered my arrest.My kidnapping and detention by the infamous Malaysian Special Branch taught me how it feels to be forcibly separated from one's wife and children. How it feels to be searched and seized, disallowed to make phone calls, handcuffed, blindfolded, stripped naked, driven in an animal cage, shaven bald, endlessly interrogated, humiliated, drugged, deprived of sleep, physically abused. What it's like to be threatened, blackmailed, tormented by police lawyers, brutalized to make a totally false confession, hospitalized for a consequent heart ailment, and treated as a psychiatric patient with symptoms of Stockholm syndrome.Barely surviving on a meager diet of rancid rice and chicken along with 12 medicines a day, I spent nearly four months handcuffed around the clock to my hospital bed, under the watchful eyes of the prison guards.Thereafter, my ability to speak, read and write took a considerable time to show signs of recovery. Short-term memory lapses were frequent. I existed in a fluid state in which suicidal tendencies, depression and despair were punctuated by fits of rage and indignation.Weekly visits of less than an hour by my wife, Nadia, with our young children — Aisha and Omran — were my only contact with the outside world and the only inspiration to live on.In collusion with the lawyer appointed on my behalf by the police, the Malaysian authorities refused the legal assistance of my choice, coercing me not to mount an appeal against the court verdict and threatening me with greater punishment under new charges if I didn't co-operate.Simultaneously, Nadia constantly endured police harassment, wiretapping and disruption of our e-mail and bank accounts. Some of our friends were met with the same fate and were compelled to abandon us when we needed them most.But, in attempting to scare off and alienate my friends, how terribly mistaken were Malaysian autocrats in aping gross Gestapo tactics. How they underestimated the temper of freedom in so many places around the world, above all among friends in the West.Floodgates of human compassion were opened when the futurist author Alvin Toffler, who Mahathir asked to advise him on a pet high-technology project, sent a message of protest to the Malaysian leader within 72 hours of my capture. In a major interview with the Western press, Mahathir even felt it necessary to make assurances — unfulfilled, of course — about my well being.With every passing day, the rising tide of concern for my plight seemed to personify the words of Elie Wiesel: "Take sides. Neutrality helps the oppressor. Never the victim. Never the tormented."Friends and strangers alike took a stand and support began to mushroom everywhere. Nadia related to me in the hospital how Amnesty International had declared me a "prisoner of conscience," and how Pen International adopted me as a "writer in prison." Against all odds, two prominent Malaysian lawyers, Manjeet Singh Dhillon and Balwant Singh Siddhu, offered their services unconditionally. To top it all, an international coalition — Friends of Dr. Anees — came into existence in defence of my rights. The core group of Naseer Ahmad, Baseer Hai, Safir Rammah, Jamal Mubarak, Anees Ahmad and Naeem Siddiqui mounted a media campaign with phenomenal success.What touched my heart was that the person, Kamal Mubarak, who set up the Web site had never met me in person. From the depths of my confinement, I could see the magic of human compassion had begun to defeat oppression.The pinnacle was reached after my release in the warm hug laced with watery eyes of an Amnesty friend in Toronto, Margaret John, who witnessed a pledge of solidarity between me and Devan Nair, the former president of Singapore, for we had come to share a similar fate.My victimization at the hands of Mahathir's "Asian values" has transformed me in another way. All my adult life, like so many in the Muslim world, I have suspected under every nook and cranny some conspiracy by the West to keep us down. Yet, in this seminal experience of my life, my friends in the West succeeded in saving me, while Mahathir, a Muslim, did everything to destroy me. And he is trying to do the same to Anwar again through his obliging courts on totally fabricated charges.Mahathir has demonstrated that, though a proclaimed Muslim, his heart is blind to compassion. Tyranny is the hallmark of his bankrupt concept of "Asian values."My tragedy, and that of my friend Anwar, ought to make our fellow Muslims think very hard when they ponder the West and its role in the world. As we set out to shape our collective destiny in the 21st century, will the values of Mahathir or Jefferson serve us best? Mahathir himself made that choice for me. Sic semper tyrannis.These are words of Dr. Munawar A. Anees
If Muslim Imams told the story of Rabbi Mukhayriq to their congregations in America and elsewhere, I am confident that it will contribute to manifestations of increased tolerance by Muslims towards others.
BY MUQTEDAR KHAN, DECEMBER 28, 2009
Onward, Abrahamic soldiers
There are many stories that contemporary Imams rarely tell their congregations. The story of Mukhayriq, a Rabbi from Medina is one such story. I have heard the stories about the battle of Uhud, one of prophet Muhammad's major battles with his Meccan enemies, from Imams and Muslim preachers hundreds of times, but not once have I heard the story of Rabbi Mukhayriq who died fighting in that battle against the enemies of Islam.
So, I will tell the story of Rabbi Mukhayriq – the first Jewish martyr of Islam. It is quite apropos as the season of spiritual holidays is here.
Mukhayriq was a wealthy and learned leader of the tribe of Tha'labah. He fought with Prophet Muhammed in the battle of Uhud on March 19, 625 AD and was martyred in it. That day was a Saturday. Rabbi Mukhayriq addressed his people and asked them to go with him to help Muhammed. His tribe's men declined saying that it was the day of Sabbath. Mukhayriq chastised them for not understanding the deeper meaning of Sabath and announced to his people that if he died in the battle his entire wealth should go to Muhammed.
Mukhayriq died in battle against the Meccans. And when Muhammed, who was seriously injured in that battle, was informed about the death of Mukhayriq, Muhammed said, "He was the best of Jews."
Muhammed inherited seven gardens and other forms of wealth from Mukhayriq. Muhammed used this wealth to establish the first waqf – a charitable endowment – of Islam. It was from this endowment that the Prophet of Islam helped many poor people in Medina.
When Muhammed migrated form Mecca to Medina in 622 he signed a treaty with the various tribes that lived in and around Medina. Many of these tribes had embraced Islam, some were pagan and others were Jewish. All of them signed the treaty with Muhammed that is referred to by historians as the Constitution of Medina. The first Islamic state, a multi-tribal and multi-religious state, established by Muhammed in Medina was based on this social contract.
According to Article 2 of the Constitution, all tribes who were signatory to the treaty constituted one nation (ummah). Mukhayriq's people too were signatories to this treaty and were obliged to fight with Muhammed in accordance to Article 37 of the Constitution, which says:

The Jews must bear their expenses and the Muslims their expenses. Each must help the other against anyone who attacks the people of this document. They must seek mutual advice and consultation, and loyalty is a protection against treachery. A man is not liable for his ally's misdeeds. The wronged must be helped.
In a way Rabbi Mukhayriq, who was also a well-respected scholar of Jews in Medina, was merely being a good citizen and was fulfilling a social contract. But his story is fantastic, especially for our times when we are struggling to build bridges between various religious communities. Mukhayriq's loyalty, his bravery, his sacrifice and his generosity are inspirational.
Perhaps it is about people like Mukhayriq that the Quran says:

And there are, certainly, among Jews and Christians, those who believe in God, in the revelation to you, and in the revelation to them, bowing in humility to God. They will not sell the Signs of God for a miserable gain! For them is a reward with their Lord (3:199).
Mukhayriq's story is a story of an individual's ability to transcend communal divides and to fight for a more inclusive idea of community. He was a true citizen of the state of Medina and he gave his life in its defense. He was a Jew and he was an Islamic hero and his story must never be forgotten and must be told and retold. When Muslims forget to remember his, and other stories that epitomize interfaith relations they diminish the legacy of Islam and betray the cause of peace.
If Muslim Imams told his story in their congregations in America and elsewhere, I am confident that it will contribute to manifestations of increased tolerance by Muslims towards others. There are many such wonderful examples of brotherhood, tolerance, sacrifice and good citizenship in Islamic traditions that undergird the backbone of Islamic ethics. I wish we told them more often.
THE NEW GENERATION OF MALAYSIANS WANT A PEACEFUL INTERPRETATION OF HISTORY – ONE THAT WILL NOT CONTINUE TO BLAME THIS OR THAT GROUP FOR THIS OR THAT ENGINEERED AND WELL-CRAFTED CONFLICTS SEEN AS FACTUAL, OBJECTIVE AND OFFICIAL NARRATIONS OF MALAYSIAN HISTORY."MAN HAS NO NATURE… WHAT HE HAS IS HISTORY," WRITES THE SPANISH PHILOSOPHER ORTEGA Y GASSETT.BUT WHOSE HISTORY MUST MAN LEARN? WHOSE CONSTRUCTION OF HISTORY MUST WE CRAFT AS OFFICIAL KNOWLEDGE? WHAT IS THE CONCEPTION OF HUMAN NATURE MUST WE HOLD IN WRITING ABOUT HISTORY? THERE ARE NO HISTORICAL 'FACTS'. THE TERM ITSELF IS AN OXYMORON AND A CONTRADICTION. THERE ARE ONLY SELECTED MEMORIES WE PURSUE OUT OF OUR IDEOLOGICAL BIASES. UNDERLYING THE SELECTION PROCESS LIE THE ACT OF HISTORICISING AND THE BASE AND SUPERSTRUCTURE THAT SHAPE THE MANNER HISTORY IS WRITTEN. THE MODERN STATE – THE 'NECESSARY EVIL'- DICTATES THE IDEOLOGY OF HISTORICISING; THUS THE MAXIM "WINNERS WRITE HISTORY, LOSERS WRITE POETRY OR STUDY ANTHROPOLOGY"-THE MUSLIM786 MALAYSIA
Mahathir was born on 10 July 1925, in Alor Star, the capital of the northern state of Kedah,[8] the youngest of nine children[9] of a schoolteacher and a housewife. His father, Mohamad Iskandar, was of half-Indian origin, being the son of a Malayalee Muslim (who migrated from Kerala) and a Malay mother, while Mahathir's own mother, Wan Tampawan, was Malay
Appears that the former premier need for self-esteem satisfaction is so high and supercedes all other considerations. He cares nothing for the impact of his behavior and actions, on others – everybody else is just collateral and can be damaged if needed (sounds just like Bush).Its all about his success, his reputation, perceptions of him, only he is right etc… – our course at your cost (you are simply collateral)
Voicefrom the streetDo not be misled by mere change in name. Our democracy is modelled along British parliamentsry democracy but we end up with dictatorship /totaitarian system of GUIDED DEMOCRACY as represented by the Mahahir regime and pepectuated by the present government. We try to model our Anti-corruption Agency along the HONGKONG Independent CAC but may end up with a GUIDED Commission that may not be so independent.It can be MODIFIED to suit the POLTITICAL needs and demands and conditions of the RULING ELITE WITH VESTED INTERESTS. A CHANGE IN NAME WITHOUT A CHANGE IN SUSTANCE IS A MERE ILLUSION TO HOODWINK THE RAKYAT. IT MAY BE WELL-PLANNED SYSTEM TO PROTECT AND PRESERVE THE HIGHLY CORRUPTED LEGALLY USING OUR OWN GUIDED 'SYSTEM OF RULE OF LAW'
Posted: 05 Jan 2010 12:50 AM PST
F
ACTS THAT MORE PEOPLE SHOULD KNOW
THE GLOBAL
ISLAMIC POPULATION
IS APPROXIMATELY  1,200,000,000 - ONE BILLION TWO HUNDRED MILLION OR 20% OF THE WORLD'S POPULATION.
THEY HAVE RECEIVED THE FOLLOWING NOBEL PRIZES:
1988 - NAJIB MAHFOOZ
PEACE:
1978 - MOHAMED ANWAR EL-SADAT
1994 - YASER ARAFAT:
1990 - ELIAS JAMES COREY
1999 - AHMED ZEWAI
ECONOMICS:
(ZERO)
PHYSICS:
(ZERO)
MEDICINE:

1960 - PETER BRIAN MEDAWAR
1998 - FERID MOURAD
TOTAL: 7 SEVEN
THE GLOBAL
JEWISH POPULATION
  IS APPROXIMATELY 14,000,000 -- ONLY FOURTEEN MILLION OR ABOUT 0.02% OF THE WORLD'S POPULATION.
THEY HAVE RECEIVED THE FOLLOWING NOBEL PRIZES:
LITERATURE:
1910 - PAUL HEYSE
1927 - HENRI BERGSON
1958 - BORIS PA STERNAK
1966 - SHMUEL YOSEF AGNON
1966 - NELLY SACHS
1976 - SAUL BELLOW
1978 - ISAAC BASHEVIS SINGER
1981 - ELIAS CANETTI
1987 - JOSEPH BRODSKY
1991 - NADINE GORDIMER WORLD
PEACE:
1911 - ALFRED FRIED
1911 - TOBIAS MICHAEL CAREL ASSER
1968 - RENE CASSIN
1973 - HENRY KISSINGER
1978 - MENACHEM BEGIN
1986 - ELIE WIESEL
1994 - SHIMON PERES
1994 - YITZHAK RABIN
PHYSICS
:
1905 - ADOLPH VON BAEYER
1906 - HENRI MOISSAN
1907 - ALBERT ABRAHAM MICHELSON
1908 - GABRIEL LIPPMANN
1910 - OTTO WALLACH
1915 - RICHARD WILLSTAETTER
1918 - FRITZ HABER
1921 - ALBERT EINSTEIN
1922 - NIELS BOHR
1925 - JAMES FRANCK
1925 - GUSTAV HERTZ
1943 - GUSTAV STERN
1943 - GEORGE CHARLES DE HEVESY
1944 - ISIDOR ISSAC RABI
1952 - FELIX BLOCH
1954 - MAX BORN
1958 - IGOR TAMM
1959 - EMILIO SEGRE
1960 - DON ALD A. GLASER
1961 - ROBERT HOFSTADTER
1961 - MELVIN CALVIN
1962 - LEV DAVIDOVICH LANDAU
1962 - MAX FERDINAND PERUTZ
1965 - RICHARD PHIL LIPS FEYNMAN
1965 - JULIAN SCHWINGER
1969 - MURRAY GELL-MANN
1971 - DENNIS GABOR
1972 - WILLIAM HOWARD STEIN
1973 - BRIAN DAVID JOSEPH SON
1975 - BENJAMIN MOTTLESON
1976 - BURTON RICHTER
1977 - ILYA PRIGOGINE
1978 - ARNO ALLAN PENZIAS
1978 - PETER L KAPITZA
1979 - STEPHEN WEINBERG
1979 - SHELDON GLASHOW
1979 - HERBERT CHARLES BROWN
1980 - PAUL BERG
1980 - WALTER GILBERT
1981 - ROALD HOFFMANN
1982 - AARON KLUG
1985 - ALBERT A. HAUPTMAN
1985 - JEROME KARLE
1986 - DUDLEY R. HERSCHBACH
1988 - ROBERT HUBER
1988 - LEON LEDERMAN
1988 - MELVIN SCHWARTZ
1988 - JACK STEINBERGER
1989 - SIDNEY ALTMAN
1990 - JEROME FRIEDMAN
1992 - RUDOLPH MARCUS
1995 - MARTIN PERL
2000 - ALAN J.. HEEGER
1970 - PAUL ANTHONY SAMUELSON
1971 - SIMON KUZNETS
1972 - KENNETH JOSEPH ARROW
1975 - LEONID KANTOROVICH
1976 - MIL TON FRIEDMAN
1978 - HERB ERT A. SIMON
1980 - LAWRENCE ROBERT KLEIN
1985 - FRANCO MODIGLIANI
1987 - ROBERT M. SOLOW
1990 - HARRY MARKOWITZ
1 990 - MERTON MILLER
1992 - GARY BECKER
1993 - ROBERT FOGEL
MEDICINE:
1908 - ELIE METCHNIKOFF
1908 - PAUL ERLICH
1914 - ROBERT BARANY
1922 - OTTO MEYERHOF
1930 - KARL LANDSTEINER
1931 - OTTO WARBURG
1936 - OTTO LOEWI
1944 - JOSEPH ERLANGER
1944 - HERB ERT SPENCER GASSER
1945 - ERNST BORIS CHAIN
1946 - HERMANN JOSEPH MULLER
1950 - TADEUS REICHSTEIN
1952 - SELMAN ABRA HAM WAKSMAN
1953 - HANS KREBS
1953 - FRITZ ALBERT LIPMANN
1958 - JOSHUA LEDERBERG
1959 - ARTHUR KORNBERG
1964 - KONRAD BLOCH
1965 - FRANCOIS JACOB
1965 - ANDRE LWOFF
1967 - GEORGE WALD
1968 - MARSHALL W. NIRENBERG
1969 - SALVADOR LURIA
1970 - JULIUS AXELROD
1970 - SIR BERNARD KATZ
1972 - GERALD MAURICE ED ELMAN
1975 - HOWARD MARTIN TEMIN
1976 - BARUCH S. BLUMBERG
1977 - ROSELYN SUSSMAN YALOW
1978 - DANIEL NATHANS
1980 - BARUJ BENACERRAF
1984 - CESAR MILSTEIN
1985 - MICHAEL STUART BROWN
1985 - JOSEPH L. GOLDSTEIN
1986 - STANLEY COHEN [& RITA LEVI-MONTALCINI]
1988 - GERTRUDE ELION
1989 - HAROLD VARMUS
1991 - ERWIN NEHER
1991 - BERT SAKMANN
1993 - RICHARD J. ROBERTS
1993 - PHILLIP SHARP
1994 - ALFRED GILMAN
1995 - ED WARD B. LEWIS
TOTAL: 129 ONE HUNDRED TWENTY NINE!
THE JEWS ARE NOT PROMOTING BRAIN WASHING CHILDREN IN MILITARY TRAINING CAMPS, TEACHING THEM HOW TO BLOW THEMSELVES UP AND CAUSE MAXIMUM DEATHS OF JEWS AND OTHER NON MUSLIMS!
THE JEWS DON'T HIJACK PLANES, NOR KILL ATHLETES AT THE OLYMPICS, OR BLOW THEMSELVES UP IN GERMAN RESTAURANTS. THERE IS NOT ONE SINGLE JEW THAT HAS DESTROYED A CHURCH. THERE IS NOT A SINGLE JEW THAT PROTESTS BY KILLING PEOPLE.
THE JEWS DON'T TRAFFIC SLAVES, NOR HAVE LEADERS CALLING FOR JIHAD AND DEATH TO ALL THE INFIDELS.
PERHAPS THE WORLD'S MUSLIMS SHOULD CONSIDER INVESTING MORE IN STANDARD EDUCATION AND LESS IN BLAMING THE JEWS FOR ALL THEIR PROBLEMS.
MUSLIMS MUST ASK 'WHAT CAN THEY DO FOR HUMANKIND' BEFORE THEY DEMAND THAT HUMANKIND RESPECTS THEM!!
REGARDLESS OF YOUR FEELINGS ABOUT THE CRISIS BETWEEN ISRAEL AND THE PALESTINIANS AND ARAB NEIGHBORS, EVEN IF YOU BELIEVE THERE IS MORE CULPABILITY ON ISRAEL'S PART, THE FOLLOWING TWO SENTENCES REALLY SAY IT ALL:

'IF THE ARABS PUT DOWN THEIR WEAPONS TODAY, THERE WOULD BE NO MORE VIOLENCE. IF THE JEWS PUT DOWN THEIR WEAPONS TODAY, THERE WOULD BE NO MORE ISRAEL' - BENJAMIN NETANYAHU
Mupok Aku
Agi Idup Agi Ngelaban

Tulang Besi Sokong 100% Kenyataan Presiden PAS Dalam Isu Kalimah Allah
Posted: 05 Jan 2010 12:11 AM PST
NOTA EDITOR:
Tulang Besi menyokong 100% pernyataan Presiden PAS dalam isu "Kalimah Allah". Walaupun pada dasarnya Islam tidak mengharamkan penggunaan kalimah Allah oleh agama-agama samawi, namun Kerajaan Malaysia tidak dapat diharapkan untuk memastikan peggunaan kalimah Allah SWT tidak disalahgunakan.
Ini, pada akhirnya, akan menyebabkan kemarahan antara kaum yang sangat-sangat tidak dikehendaki oleh PAS. Oleh sebab itu, eloklah ditangguhkan sahaja keputusan penggunaan nama Allah oleh "The Herald" demi menjaga keharmonian antara kaum di Malaysia. Itulah kefahaman Tulang Besi terhadap pernyataan Presiden PAS dalam isu ini. Dan Tulang Besi memberi 100% sokongan terhadap pernyataan ini.
Di kesempatan ini, Tulang Besi juga bersedih kenapa Timbalan Mursyidul AM PAS lebih suka mengambil sikap yang menguntungkan UMNO dalam isu ini?
Tuesday, January 5, 2010
Kenyataan Penuh Presiden PAS

PAS sebagai parti Islam, amat menghormati prinsip kebebasan beragama seperti mana yang ditekankan oleh Islam kerana manusia tidak boleh dipaksa untuk menerima mana-mana agama melainkan ia merupakan pilihan sendiri.

Prinsip kebebasan beragama ini juga telah termaktub di dalam Perkara 11 Perlembagaan Persekutaan.

Walaupun demikian dalam konteks masyarakat di Malaysia, suasana dan keadaan setempat perlu diambil kira di atas kepentingan awam bagi memelihara keharmonian berbagai kaum dan agama.

Setiap warganegara Malaysia wajib memelihara suasana dan keadaan ini. PAS ingin menjelaskan bahawa berdasarkan kepada kaedah Islam, penggunaan nama Allah pada asasnya adalah dibenar untuk digunakan oleh agama samawi seperti Kristian dan Yahudi.

Walau bagaimanapun, penggunaan kalimah Allah secara salah dan tidak bertanggungjawab mestilah dielakkan supaya ianya tidak menjadi isu yang boleh menjejaskan keharmonian kaum dan agama dalam negara ini.

PAS memberikan peringatan kepada semua pihak supaya tidak menyalahgunakan perkataan Allah bagi mengelirukan atau menjadikan politik murahan untuk mendapatkan sokongan rakyat.

Al-Quran telah menyarankan cara yang betul menggunakan perkataan Allah, sebagaimana yang dinyatakan dalam Surah Al Imran ayat 64 yang bermaksud.

''Katakanlah: Hai Ahli Kitab,marilah (berpegang) kepada suatu kalimat (ketetapan) yang tidak ada perselisihan antara kami dan kamu, bahawa tidak kita sembah kecuali Allah dan tidak kita persekutukan Dia dengan sesuatu pun dan tidak (pula) sebahagian kita menjadikan sesama manusia seperti pemimpin dan sebagainya sebagai tuhan selain Allah''

.
Pas dengan tegasnya ingin menolak sebarang bentuk tindakan agresif dan provokatif jahat yang boleh mengugat keharmonian dan mencetuskan ketegangan masyarakat.

PAS dengan segala rasa penuh tanggungjawab bersedia untuk menjelaskan isu ini kepada semua pihak bagi mewujudkan suasana yang harmoni berdasarkan kepada prinsip keadilan sebagaimana yang termaktub dalam perlembagaan dan dijamin oleh Islam.

Tuan Guru Haji Abdul Hadi Awang
Presiden
Parti Islam Semalaysia (PAS)
Kufurlah mana mana Muslim yang redha ttg isu 'Ismul Allah' digunapakai Kaffir ~ Prof Dato Dr Harun Din
Posted: 05 Jan 2010 10:06 AM PST
Benarlah kata Al Fadhil Profesor Dato Dr.Harun Din!
Semoga Allah Subhanahu Wa Ta'ala memelihara ulamak tanahair kita yang syumul ini!
Amin!
This posting includes an audio/video/photo media file: Download Now
YBs "Sound Advice and Perception"
Posted: 04 Jan 2010 10:18 PM PST
One can only do that much!
If one has not tasted the good office of the Corridors of Power in the State Legislative Council or the Parliamentary House you will be too eager to serve and hurriedly try to make your presence felt.
Many amongst us will not have the chance or the platform. The Parliament itself has only 222 available seats whereas In Sarawak there are only 71 State seats. People who are elected to office must have at the very least these Hallmarks:-
Sense of Mission
Faith In God
Emotional Maturity
High Integrity
Balance In Life
Willingness to learn
Humility with Self Esteem
Compassion for Others
Being the Best
My company director who was at the table when the conversation was going on said," If all BN YBs are like him, Pakatan YBs will not even come close to smelling the carpets/marble floors of their respective Legislative buildings. Unfortunately all human are different in characters,personality and attitude and we can hardly find two YBs who are similar in nature.
The most noticeable plus point which draws our attention to him is the humbleness and the eye contact when he conveys his message across the small table. Its always difficult to go for a second time in running for election  in ones public life. What more if its the third term..? He also believes that one should serve at the mosts if one is lucky to be elected by the people for only the fourth term.
Even if you are given one term or two terms it is sufficient enough to  SERVE and do you HONESTLY THINK YOU CAN ACHIEVE EVERYTHING IF YOU ARE GIVEN 6 terms..? My friends, usually he says after the fourth term its downhill all the way even though you might be experience but your energy levels will surely drop and your direction not as specific. This I do mean for the YBs and MPs and not those who are holding the government ministerial positions .
He has for his mentor his dad who served two terms and he is the third generation of officals in public life. His dad does not/hardly  interfere in his ways of serving but does occasionally give him a dad/son pep talk.Usually he seeks for  SOUND ADVICE from his dad and from CLOSE aides the Perception the Rakyat has on how he works his programmes.
 Dad to him is a highly travelled businessman and will ensure that his son serves the constituency well and does not let down his guard. He knows that the he has to maintain the level of commitment in service which has been practised from his grandad to his father and now to him.
audie61 had the privelege to not only hear from the horses mouth and that he will know when his time is up and when ITS TIME for him to  pass the baton on. He has got the system sorted out and the organisation which has assisted him has every reason to be assured that his successor will be able to carry on serving the people very much to what the constituency has benfited or even very much more.
He has built the TRUSTS AND THE BELONGING of his people. Even his foes have admired his contribution and his selfless hardwork especially towards the constituency and they have not only silently applauded him but also spoke highly of him. Who in his right frame of mind will just oppose him for the sake of democarcy.? At this present time the opposition leaders will think long into the night to even throwing their limited resources to even go against this particular peoples  representative.
If only mosts of the YBs take a leaf of his commitment,humble attitude and correct mentality Malaysia will have more than half decent YBs and MPs moving our country forward in this globalised political minefield. Its a pity if Good Man are not given a much Higher office to Serve and we say though one has to lobby some are just PREDESTINED FOR GREATNESS.
The timing has to be perfect and the people who are the WHISPERERS in the corridors of power will not be disappointed if they ever sit him on the right chair.
ManyYBS have failed in their profession as an elected member due very much in not knowing how to draw that line between politiking and serving the rakyat after they have been elected.  He even receives smses from as far as Dubai and United Kingdom from his constituents and he values the smses and try very much to find time to engage constructively and provide the right and appropriate answers.
He has the people interests at heart and tries very much to make sure he does not disappoint those who take pains and efforts to make good of an honest living. He makes sures that he will keep to his promises and make himself available when he is invited to a certain function or programme. In order to be effective he says you must go through your daily checklists and not let your guard down. Its a TAXING PROFESSION no doubt but he does THANK GOD for blessing him with the opportunity to serve the people.
Surely,there are  many other YBS or MPs be it Pakatan or BN who have their own identities and hallmarks of being absolutely brilliant and hardworking. 
Don't tell me that we suddenly are in the apple polishing business? We are not but we are in a position to tell the people/voters that they need to elect the right leaders to serve their respective constituencies and CHANGE THOSE WHO HAVE OUTLIVED THEIR USAGE. 
Its also not that we are trying to push the envelope for his inclusion into a Higher office but its a REAL PITY OR LOSS  if the leadership of the Country fails or does not pick him up to serve in a higher capacity. One may wonder who this person is and why we have single him..??
The Perception of todays Peoples Representative has changed so much that anything we do is now not only scrutinised by our longhouse/kampung voters but also by the world. Its a globalised world out there and he says he cannot speak for the others BUT we have a JOB TO DO and together we must ensure that Malaysia reach a developed nation by 2020.
Malaysia needs to stand TALL in the World and must not be left behind in all aspects. The people want the continous politiking to stop and immediate bread and butter issues addressed. That is why he said to audie61,"We have a Job to do…How very True… 
YBS /MPS ASK YOURSELF WHY ARE YOU GIVEN THE PLATFORM..??
Forget the supreme bomoh Alhamdullilah: PAS is on the RIGHT Side of Islam and History Confronting radicalization online to propagate a compelling Muslim American narrative that instills pride and purpose among susceptible minds,
Posted: 04 Jan 2010 10:20 PM PST
font-size: 12px; line-height: 18px; ">
Oleh NORUTUL ILHAM dan NURUL AIN MOHD HUSSAIN, mStar Online
Timbalan Mursyidul Am PAS, Datuk Dr Haron Din disifatkan `menghukum' partinya sendiri kerana berbeza pendapat dalam isu penggunaan kalimah Allah.
Bekas Mufti Perlis, Dr Mohd. Asri Zainul Abidin berkata, masyarakat memerlukan ulama yang berfikiran terbuka dalam membincangkan isu kontroversi itu yang polemik ketika ini.
"Saya ingat Dr Haron Din telah menghukum partinya sendiri. Kita perlukan ulama yang berfikiran terbuka dan bukannya ulama yang emosional dan sangat konservatif dalam hal ini," katanya kepada pemberita selepas hadir di Mahkamah Rendah Syariah Gombak Timur di sini hari ini.
Semalam, tokoh agama PAS itu berkata, pihak yang menyokong perkara seumpama itu boleh menyebabkan berlakunya kekufuran dan syirik.
Beliau turut melahirkan kekesalannya terhadap beberapa penulis blog termasuk di kalangan beberapa pemimpin parti-parti politik yang menyatakan sokongan mereka kepada keputusan berkenaan.
Baru-baru ini Yang Dipertua PAS Shah Alam, Khalid Samad dalam blognya menyatakan sokongan terhadap keputusan membenarkan penggunaan kalimah Allah dalam penerbitan sebuah akhbar mingguan Katolik.
Pandangan beliau itu menimbulkan reaksi negatif daripada banyak pihak termasuk Ahli Parlimen Kulim-Bandar Baharu, Zulkifli Nordin yang menggesa Ahli Parlimen Shah Alam itu supaya keluar PAS.
Berhubung isu pengunaan kalimah Allah, Mohd Asri mencadangkan kerajaan mewujudkan peraturan khas bagi menyelesaikan konflik dalam isu tersebut.
Menurutnya, penggunaan kalimah itu perlu dilihat berdasarkan konteks Malaysia sebagai sebuah negara majmuk yang terdiri daripada rakyat pelbagai agama dan kepercayaan.
"Garis panduan yang khusus perlu segera dikeluarkan kerana ia melibatkan sensitiviti umat Islam.
"Jika orang bukan Islam mengatakan May Allah bless you kepada orang Islam, perkara itu dilihat tidak mendatangkan kesan buruk atau sifat mempersendakan kalimah Allah sebaliknya jika kalimah Allah itu digunakan pada berhala dan perkara berkaitan dengannya ia sememangnya tidak boleh namun jika ia merujuk kepada Allah yang sebenarnya tidak ada masalah," katanya.
Khamis lalu, Mahkamah Tinggi membenarkan Herald-The Catholic Weekly menggunakan kalimah Allah dalam penerbitannya atas alasan ia mempunyai hak dalam Perlembagaan.
Hakim Datuk Lau Bee Lan menegaskan, Kementerian Dalam Negeri telah bertindak secara salah ketika mengenakan larangan penggunaan kalimah Allah dalam penerbitan akhbar mingguan itu.
Pada 16 Februari lalu, Ketua Paderi Roman Katolik Kuala Lumpur, Tan Sri Murphy Pakiam, sebagai penerbit akhbar itu memfailkan permohonan semakan kehakiman bagi menuntut deklarasi bahawa keputusan Menteri Dalam Negeri melarangnya menggunakan perkataan Allah adalah haram dan perkataan itu bukan eksklusif bagi agama Islam.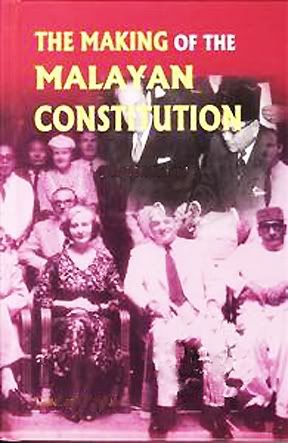 PAS last night decided to back the use of the word Allah by Catholics, saying that it is consistent with the Federal Constitution and Islamic principles.
The decision was made by the Islamist party's political bureau after a three hour meeting which was chaired by President Datuk Seri Abdul Hadi Awang.
Hadi Awang in a written statement which was read out by Information Chief Idris Ahmad said,
"PAS would like to state that based on Islamic principles, the use of the word Allah by the people of the Abrahamic faiths such as Christianity and Judaism, is acceptable.

However, the word Allah must not be misused or abused so as not to affect racial and religious harmony in the country…"
In a statement made after the meeting, Hadi warned, however, that the word "Allah" should not be abused to confuse the public.
PAS strongly objects to any aggressive and provocative approach that can lead to tension in society
Hadi also urged all parties not to politicise the matter for political mileage.
Last week the High Court ruled that the Catholic church had a constitutional right to publish the word "Allah" in the Bahasa Malaysia edition of its Herald newspaper.
The government has decided to appeal the ruling yesterday, bowing to demands from Muslim groups who say they fear the ruling would result in confusion and that non-Muslims would abuse the usage of the word "Allah".
Various Umno-linked organisations, who maintained that the word "Allah" can only be used exclusively by Muslims, have protested against the court's decision and police reports were also lodged against the Catholic's publication.
Related Article
From Harakah Daily Read here
PAS turut menjelaskan bahawa berdasarkan kaedah Islam, penggunaan nama Allah pada asasnya adalah dibenarkanuntuk digunakan oleh agama Samawi seperti Kristian dan Yahudi.
Namun, penggunaannya secara salah dan tidak bertanggungjawab harus dielakkan supaya ianya tidak menjadi isu yang boleh menjejaskan keharmonian kaum dan agama di negara ini.
Turut hadir dalam mesyuarat sebelum itu:
Presiden PAS,Datuk Seri Tuan Guru Hj Abd Hadi Awang,
Timbalan Presiden, Nasharudin Mat Isa,
Naib Presiden, Salahudin Ayub dan Datuk Tuan Ibrahim Tuan Man,
Setiausaha, Datuk Mustafa Ali dan
Ketua Dewan Muslimat, Ustazah Nuridah Salleh.
Mursyidul Am, Tuan Guru Datuk Nik Abdul Aziz Nik Matsendiri melahirkan kebimbangan penggunaan perkataan Allah disalahgunakan biarpun tidak salah untuk diguna kesemua agama samawi.
Tetapi Timbalan Mursyidul Am PAS, Datuk Dr Haron Din berkata umat Islam yang menyokong keputusan Mahkamah Tinggi membenarkan penggunaan kalimah 'Allah' bagi penerbitan akhbar mingguan Herald-The Catholic Weekly boleh membawa kepada kekufuran.
Haron Din turut meragui niat akhbar berkenaan yang bertegas mahu mendapatkan kebenaran menggunakan kalimah Allah dalam penerbitan mereka.
The best possible antidote to extremist thought online is to propagate a compelling Muslim American narrative that instills pride and purpose among susceptible minds, and then connect them to mainstream efforts to address U.S. policy in Muslim countries.
BY SHAHED AMANULLAH, DECEMBER 23, 2009
New York's not scared
The recent arrests of five American Muslim youth in Pakistan on suspicion of attempting to join militant groups there has provoked deep concern about the existence of homegrown extremism among Muslim American youth. Until recently, it was believed that this was a problem confined to other Western countries such as the UK. The fact that several Muslim Americans have recently surfaced in Somalia and Pakistan among militant groups demands immediate action by the Muslim American community.
The good news is that those Muslims who espouse militant ideologies no longer find a physical home in mainstream Muslim America. For example, Anwar al-Awlaki, an American-born imam who cheered on the Fort Hood shootings, became ever more radical in his ideology and teaching after leaving the United States and colluding with Yemeni extremists. Similarly, the New York-based al-Qaeda supporting extremist duo that calls itself "Revolution Muslim" has been reduced to heckling mosque-goers from the sidewalk.
The bad news is that after being chased out of the Muslim mainstream, those Muslims leaning towards extremism have found sanctuary on the Internet. There, militants have been able to exploit visitors' religious illiteracy and social alienation better than their moderate brethren and recruit people to join their cause.
Those Muslims who have found themselves immersed in radicalism have two primary traits in common: a strong aversion to U.S. policy in Muslim countries (which, it must be stressed, is in and of itself not extremist) combined with a profound "identity complex" with respect to what it means to be a Muslim American. The combination of the two creates susceptibility to extremist interpretations that both provide both an identity and a means (albeit violent) to push back.
The best possible antidote then, to Muslims falling prey to extremist thought is to craft and propagate a compelling Muslim American narrative that instills pride and purpose among susceptible minds, and to connect them to mainstream efforts to address U.S. policy in Muslim countries.
Those Muslims exploring violent tactics need to be convinced that it is more effective, moral, and Islamic to defend Muslims overseas through lawful means, and this education needs to happen where they spend the most time searching for answers – namely, the Internet. While Muslim Americans should be commended for moving towards a zero-tolerance policy towards extremist rhetoric in their mosques, they have unfortunately not fought these ideologues on Internet forums where anti-radicalization efforts are most needed.
It is understandable why mainstream Muslims haven't engaged extremists on the Web. For one, it is distasteful and difficult work, and it is easy to fall prey to the notion of "out of sight, out of mind." Second, there remains widespread fear that ordinary Muslims who participate in dialogue on extremist websites may themselves be targeted by authorities on suspicion of terror-related activities. I have discussed this dilemma with the highest levels at the Department of Homeland Security, and while there is consensus that this perception is a problem, little has been done to date to address it.
However, there are also other ways to confront aggressive ideologies online. First, we can cultivate an online Muslim presence that is far more sophisticated and engaging to those Muslims who are exploring their identities. Second, we must create online venues where those Muslims troubled by U.S. policies in the Muslim world can join together and engage constructively with lawmakers to help bring about the changes they seek. Third, we must shake any fear of being somehow "less Islamic" than extremists and turn the tables on them through sound scholarship and articulation of principles that speak to the heart of Muslim youth.
It does seem unfair at times that mainstream Muslims are called upon to lead the fight against extremism in our midst. After all, similar injunctions are not made on African-American or Latino communities regarding criminal elements that operate from within their communities. But those of us who believe that Islamic tradition is a noble, life-affirming one need to exhibit the same (or greater) energy as those who see it as a constant vehicle for confrontation, and take the struggle to the Internet where they now find sanctuary.
Shahed Amanullah is Editor-in-Chief of altmuslim.com
Prophet Muhammad's promise to Christians but now umno is to be like Bharatiya Janata Party (BJP)' Najib please let us know your true 1 MALAYSIA is all about
Posted: 04 Jan 2010 09:45 PM PST

Malaysian version of Islam vs the Malaysian Federal Constitution

MUSLIM groups in Malaysia have voiced opposition to a court ruling allowing a Catholic paper the right to use the word 'Allah". They said on Saturday they plan to demonstrate.
"The court decision is not right and we are planning to hold a major demonstration to protest this,"Syed Hassan Syed Ali, secretary general of Malay rights group Pribumi Perkasa told AFP.
He and 50 other Malay activists held a small protest over the ruling outside a central mosque Friday.
Malaysia's high court ruled on Thursday that the Caltholic Herald weekly had the right to use the word 'Allah' after a long-running dispute between the government and the paper in the Muslim-majority nation.
"Allah is a MUSLIM God" According to Mamak Reezal Merican
Federation of MALAY Students' Association Advisor, "Mamak" Reezal Merican said although the court decision had to be respected, the government needed to appeal it.
'We want to live in peace with all religions here but the word Allah has traditionally in Malaysia been used to represent the Muslim God, which is different from Christianity, and this must be addressed,' he told AFP.
Northern Perak state mufti Harussani Zakaria was also critical of the verdict, calling it 'an insult to Muslims in this country,' according to the influential Malay-language Utusan Malaysia newspaper.
But renowned constitution law expert Abdul Aziz Bari joined the chorus of voices applauding High Court judge Lau Bee Lan's decision to overturn the Home Ministry's ban on the use of the word 'Allah' in the Malay language version of Catholic weekly The Herald last Thursday. Read here for more in Malaysiakini
The High Court's decision allowing a Catholic weekly publication to use the term 'Allah' must be governed by strict conditions, said former prime minister Dr Mahathir Mohamad. Read here for more
Umno Wanita chief/Minister of Family, Women and Community Development, Shahrizat added that Wanita Umno has sought a meeting with Home Minister Hishammuddin Hussein and Jamil Khir to discuss the matter.She stressed that the movement will champion and ensure that the place and position of Islam was not tarnished. "If need be, we will apply to meet the King," she said. Read here for more
The Prime Minister's Department, with the cooperation of the Home Ministry, will appeal against the Kuala Lumpur High Court's decision in allowing the Catholic weekly magazine The Herald, to use the word 'Allah' in its publication. Read here for more

Malaysiakini Readers' Comments
The Christian citizens in Sarawak

have been using the word 'Allah' in their worship for ages as the local natives are all schooled in Bahasa Malaysia, thus the churches have to conduct their worship in BM, and the words, 'Allah', 'Maha Esa', etc, are often used.

Even the name of the church is in BM

– the Sidang Injil Borneo. Please be reminded that the Dayak natives are the majority and Malay Muslims constitute only about 20 percent of the population of Sarawak. I believe it is the same in Sabah. Also East Malaysians provide you 50 percent parliamentary seats, so don't bully us!

Umno has only one choice to make:

Either they pursue the case in the Appeal Court and which we know they will win, and stand to lose an almost one million votes in the coming 13GE (general election), and most likely the two states in East Malaysia as well, or let the case be and move forward. Put your '1Malaysia' sloganeering where your mouth is. No more no less.
There exists in the Sinai a document written by the Prophet of Islam that clearly lays out the responsibility Muslims have to protect the Christians that live in their midst. It is a potent reminder of our collective responsibility to look after our neighbors.
BY MUQTEDAR KHAN, JANUARY 1, 2010
Free to be Christian?
Muslims and Christians together constitute over fifty percent of the world and if they lived in peace, we will be half way to world peace. One small step that we can take towards fostering Muslim-Christian harmony is to tell and retell positive stories and abstain from mutual demonization.
I propose to remind both Muslims and Christians about a promise that Prophet Muhammed (pbuh) made to Christians. The knowledge of this promise can have enormous impact on Muslim conduct towards Christians. Muslims generally respect the precedent of their Prophet and try to practice it in their lives.
In 628 AD, a delegation from St. Catherine's Monastery came to Prophet Muhammed and requested his protection. He responded by granting them a charter of rights, which I reproduce below in its entirety. St. Catherine's Monastery is located at the foot of Mt. Sinai and is the world's oldest monastery. It possess a huge collection of Christian manuscripts, second only to the Vatican, and is a world heritage site. It also boasts the oldest collection of Christian icons. It is a treasure house of Christian history that has remained safe for 1400 years under Muslim protection.
The Promise to St. Catherine:

"This is a message from Muhammad ibn Abdullah, as a covenant to those who adopt Christianity, near and far, we are with them.

Verily I, the servants, the helpers, and my followers defend them, because Christians are my citizens; and by Allah! I hold out against anything that displeases them.

No compulsion is to be on them. Neither are their judges to be removed from their jobs nor their monks from their monasteries. No one is to destroy a house of their religion, to damage it, or to carry anything from it to the Muslims' houses.

Should anyone take any of these, he would spoil God's covenant and disobey His Prophet. Verily, they are my allies and have my secure charter against all that they hate.

No one is to force them to travel or to oblige them to fight. The Muslims are to fight for them. If a female Christian is married to a Muslim, it is not to take place without her approval. She is not to be prevented from visiting her church to pray. Their churches are to be respected. They are neither to be prevented from repairing them nor the sacredness of their covenants.

No one of the nation (Muslims) is to disobey the covenant till the Last Day (end of the world)."
The first and the final sentence of the charter are critical. They make the promise eternal and universal. Muhammed asserts that Muslims are with Christians near and far straight away rejecting any future attempts to limit the promise to St. Catherine alone. By ordering Muslims to obey it until the Day of Judgment the charter again undermines any future attempts to revoke the privileges. These rights are inalienable. Muhammed declared Christians, all of them, as his allies and he equated ill treatment of Christians with violating God's covenant.
A remarkable aspect of the charter is that it imposes no conditions on Christians for enjoying its privileges. It is enough that they are Christians. They are not required to alter their beliefs, they do not have to make any payments and they do not have any obligations. This is a charter of rights without any duties!
The document is not a modern human rights treaty but even thought it was penned in 628 A.D. it clearly protects the right to property, freedom of religion, freedom of work, and security of the person.
I know most readers, must be thinking so what? Well the answer is simple. Those who seek to foster discord among Muslims and Christians focus on issues that divide and emphasize areas of conflict. But when resources such as Muhammad's promise to Christians is invoked and highlighted it builds bridges. It inspires Muslims to rise above communal intolerance and engenders good will in Christians who might be nursing fear of Islam or Muslims.
When I look at Islamic sources, I find in them unprecedented examples of religious tolerance and inclusiveness. They make me want to become a better person. I think the capacity to seek good and do good inheres in all of us. When we subdue this predisposition towards the good, we deny our fundamental humanity. In this holiday season, I hope all of us can find time to look for something positive and worthy of appreciation in the values, cultures and histories of other peoples.
(Photo by Bakar_88 via flickr under a Creative Commons license)
the voice from the street
I read in one of the UMNO-supported blogs saying that Islam is the sole property of the Malays. He is wrong, Islam is a universal religion, just as Christianity, Buddhism, Hinduism are universal religions. Where in the constitution was it stated that Allah cannot be used by others? The east Malaysians and the Sikhs have been using the word "Allah" for hundred of years. I doubt that Sabah and Sarawak would be willing to be part of Malaysia if it were known that they cannot use the word "Allah" in their worship of God. In so doing, have they insulted Allah and have the law being thrown at them? No, it did not happen for years since Independence, but only recently when UMNO were forced against the ropes by their opponents did they exploit the sanctity of Islam to sanction their misdeeds.
Religion is a very powerful tool and whoever controls it wrongly would bring untold misery for the masses. History is replete with many horrible atrocities, all committed in the name of religion. The decaying Roman Catholic Church before the Reformation, Hilter and many Islamic regime today all used religions as the basis for their justification to do harm.
Even before there is a Islam, the word Allah was used. Islam, Christianity and Judaism worship the same God so it doesn't matter what name is used for God. It can be interchangeable with the language that is being used. Christianity believe that the message of God should be transmitted in the local language unlike Islam Hadhari which wants its believers to imitate the Arabs. So like the east Malaysians who only speaks the local language, Allah has been in use for many years. Mahathir confirms this: "I accept the term 'Allah' had been used in Sabah and Sarawak before the two states joined Malaysia." For Christians who speak other languages such as English, Chinese or Tamil you don't find them referring to God as Allah because that was not the term of God in that particular language. Just like if we use the term "car" in English and "kereta" in Malay it doesn't mean that "car" is a horse and "kereta" is a buffalo. Both refer to a road vehicle with four wheels.
Was there anywhere in the Koran where the name of Allah is confined within the Islamic religion only? In fact the Koran states that it would be a confirmation of the greatness of God if other religion should refer him as Allah. Because "Allah" is the term for God in the Arabic language. In Islam Allah is unfathomable to the mind of mere mortals. Words are insufficient to describe the attributes of God. That's why there are 99 other names for Allah and still it would be wanting. Allah is all-powerful. It's only men who have inferiority complex who want to confine Allah in a gilded cage. As a Muslim one should be proud that other religion wants to use Allah as a term of reference.
Let's be frank about it. The Islam that is practiced in Malaysia is purely political Islam. It is about control and stupefying the masses into accepting man-made rules. UMNO which is so corrupt does follow the true dictates of Allah but only uses Islam to perpetuate their rule with cruelty and unIslamic methods. Religion is just a tool for them to silence any divergent views. Pity the Malays who do not see this subterfuge of UMNO. The Malay race will not progress for a thousand years with such siege mentality and inferiority complex until they throw off this yoke of UMNO bondage.
It is correct that Jews, Christians and Muslims worship the same God as all 3 religion worship the God of Abraham, the Almighty God Allah.
Just as Muslims loved Allah, so do Christians loved Allah and will use the name reverently …
The Bible forbids using the name of God in a frivolous way.
SPOT ON! Linguistic technicalities and theologies aside, the shared ancestor of Judaism, Christianity and Islam is Prophet Abraham, the father of monotheism i.e the belief that only ONE God exists. By whatever name God is known to the faithful of the three religions in whichever part of the world and language used, be it Allah, Yahweh, Jehovah among many others names (Google Names of God), refer to the SAME God of Abraham. Thus, technically, "Allah" is the right word to use.
A truely sensible and common sense outcome from PAS. I salute them. And I agree that the great name ALLAH must NEVER NEVER be abused by any GROUP.
now umno is tring to be like Bharatiya Janata Party (BJP)'s election manifesto, emphasised the revival of its Hindutva agenda. The party is a committed champion of its Hindutva-agenda which runs focuses on the construction of a temple at the disputed site in Ayodhya (Uttar Pradesh). With L.K. Advani as its prime ministerial nominee it hopes to rise to politcal power under the guidence of the RSS–its spiritual fountainhead. The BJP was able to use race politics to propel Atal Behari Vajpayee as the prime minister and assume power in 1999
Today, the BJP's political strategy remains the same. The BJP's allies having objected to the party's stand on building temple in Ayodhya. It leader Mr. Advani replied: "They had problems with the government passing a law in parliament to construct a temple but not if the court decided the matter or community leaders arrived at a solution." It was the BJP leaders that led the battlefor the demolition of Babari Masjid in Ayodhya on December 6, 1992.
The saffron brigade is responsible for the sufferings of Indian Muslims. In addition to reviving Hindutva agenda, building the Ram temple at Ayodhya, the BJP manifesto refers to abrogation of Article 370, which gives special status to Jammu and Kashmir.
http://timesofindia.indiatimes.com/videoshow/4929809.cms
Extremist Hindus show power using the Swastika in triple entendre–as an ancient Hindu symbol, reverence for Hitler & sign of Anti-Western Indian hatred. Many want to use the Swastika as the Indian flag.
600BC-400AD: How Buddhism was exterminated from South Asia?
The Manuwadi Hindu extremists Replaced Hinduism in Buddhist lands: Today they use the Safron Swastika flag instead of the tri-colored flag of India to enforce hinduunity.org
NEW DELHI: BJP's dissidents seem to be digging in for a long fight even as expelled party leader Jaswant Singh added another turn of phrase – apart
from Arun Shourie's "humpty-dumpty" and "Alice in blunderland" – in describing his former outfit as an Indian version of the white supramacist Ku Klux Klan.
Jaswant Singh's reference to the BJP, of which he was member for 30-odd years, as a KKK-type outfit came in an interview to a news agency. Apparently in reaction to a question on why he was sacked, the former minister said, "Please don't ask me. I am outside the magic circle of advisers or thinkers. Because I am not from the RSS, is that why? So are we a political party? Is the BJP becoming some kind of an Indian version of Ku Klux Klan?"
The former minister refused to elaborate saying, "You know what the Klan means. You don't ask me about this." His outburst seems to suggest he now sees BJP as a secretive, violent sect that has no place for leaders like him who may espouse a sense of independent inquiry. His comment might also have to do with reports that Arun Shourie was not likely to meet the same fate as Singh due to the former's proximity to the RSS.
He chose to skirt around a question about why BJP leader L K Advani was rejected by people as a prime ministerial aspirant. He said it was for the BJP veteran to reflect on this. "It would be impertinent and perhaps, to a degree also, I would be commenting on my past 30 years with him if I commented on his characteristics, political or personal," he said.
Partial list of RAW bombings of civilians in Pakistan
Asked if Advani was surrounded by a coterie, Singh suggested his former leader was more led than a leader. "Does he run a coterie or does the coterie run him," Singh asked. He said BJP should reflect on its relationship with RSS and be "mature enough to cut the umbilical cord".
"I feel for BJP to gain its full personality as a political organisation, they have to stand on their own feet. Now they should be mature enough to cut the umbilical cord," he said. He disagreed with Shourie's suggestion that RSS should take over the party saying it will not work. "I would like the BJP to reflect on what has happened and try to be a party of the 21st Century. They (RSS) are exclusivist. Besides, they are an organisation committed to social work," he said.
To a question on a long rope being extended to Vasundhara Raje in Rajasthan and Shourie merely being asked for a clarification, he said, "I am sorry. I cannot comment on it. I was told don't come to the meeting. Of course. Good luck to Raje. But there are obviously double standards."
Asked if his expulsion was a message to other dissidents in the party, he shot back: "Am I a dissident. I am sorry. Your question suggests I am some kind of a dissident. I feel I am one of the original founding members of the party. Who felt that I had raised queries or questions? And is questioning or wondering or enquiring about the functioning of the party dissidence? So are we moving into an era of thought control?"
Asked about chances of reconciliation with BJP, Singh said, "Reconciliation to what? Reconciliation to an insult?"
He ruled out joining the Samajwadi Party, which has invited him to join it. "I am happy to be an independent." He said he was an independent member of the Parliament now representing Darjeeling constituency and Gorkha Janmukti Morcha (GJM) has reaffirmed its total faith in him. "I will serve the cause of GJM and Gorkhaland. That is my karma bhoomi and my janam bhoomi is the desert. I shall serve them," he said.
He ruled out stepping down as chairman of the parliamentary Public Accounts Committee following his expulsion from BJP. Singh said he had consulted the secretary general of Lok Sabha, who said that rules did not require him to step down. The Committee is a mini-Parliament and it was the prerogative of the Speaker to remove him on certain grounds which do not apply to him, he said. When told he had become chairman because BJP nominated him to it, he said, "BJP nominated me only to contest the elections." Jaswant describes BJP as Indian version of Ku Klux Klan, TNN 27 August 2009, 02:36am IST. Times of India
GUJARAT GENOCIDE AGAINST CHRISTIANS, DALITS & MUSLIMS
Governor Bobby Jindal funded by Anti-Semitic Terrorists
Modi & Hindu fundamentalist Modi in "India" funded by US Gujaratis
Governor Bobby Jindal is financed by Indian American Hotel Association and he supports the IAHA which funds Modi
Christians in India raped & murdered by Hinduists supported by network in the US
Indian Hotel Association hosts Modi after US denied him a visa
POSTED BY

THE TAXIDRIVER786
AT 9:06 PM
0 COMMENTS
LINKS TO THIS POST

MY NAME IS RAISE SON OF YATIM 1Malaysia concept such political ideology should not be allowed or encouraged is waste of taxpayer money
Posted: 04 Jan 2010 02:38 PM PST
The programmes on Astro of late sucks badly these days. To begin with, it is pretty unfair that certain customers have been given the privilege to watch Astro Box office movies for free while certain unlucky customers, like me, did not get that opportunity at all.
Of late, movies shown on the 'B4U' channel seem to be repeated on Zee TV (CH 108). So what is the big idea of paying extra for 'Mustika' when most of its movies are repeated by '108′. The Hindi movie fans like me mainly subscribe to 'Mustika' just for the 'B4U' channel.
It is a total waste of our extra RM12.95 to watching repeat films. 'CH131′ movies are full of foreign films which you get to watch on other channels at times as well.
I had wanted to unsubscribe to the 'Mustika' package but was told by Astro's Customer Care personnel that I will have to wait for another year to do so. Dreadful! Astro's cheap way of money-making is terribly disgusting these days.
Movies such as 'Race', 'Om Shanti', 'Life in a Metro', 'Speed', 'Dhadkan', 'Jab we Met' got repeated on both 'CH108′ as well as on' B4U'. This is sickening to note and a total waste of money.
As if there are not enough of boring movies on 'B4U', in between we get to watch repeat song clips as well. Why can't Astro screen the latest Bollywood award shows? The fashion shows? The 'Ms Femina India' pageants? Video magazines such as 'B for You' which was screened previously on 'CH108′? What happened to all these great entertaining programmes?
Actually, 'Zee Channel' here in our country should change its name to serial tv. Aren't we subscribers paying enough to enjoy such decent shows??
In fact, for almost a year, we have not been watching the latest season of America's 'Next Top Supermodel', Britain's 'Next Top Supermodel' and Canada's 'Next Top Supermodel'. I was so excited to watch 'Stylista' but that was another repeated reality show. How insulting.
'CH713′ and '714′ show video clips of songs all day long. We also get to watch songs on 'CH705 as well. At times on 'CH712′ too!
Last night, I tuned in to 'CH702′ at 9.05 pm to catch the latest of 'Biggest Loser' Asia programme. Gosh, it was another repeat programme. The previous week, too, I got to watch the same old repeats and again last night.
Astro are making us pay for repeats and garbage-like programmes, it seems. Astro, don't you think you have swallowed enough of cash from your millions of subscribers shouldn't you start giving us a better deal in the coming year. You people only know how to increase your prices but fail to deliver.
The government will study the existing rate for broadband services so that its usage can be widened and would not pose a burden to users, said Information Communication and Culture Minister Datuk Seri Dr Rais Yatim.
He said that in this context, the ministry would compare the rate with the existing rates in several countries such as Korea, Singapore, Thailand, Vietnam and Cambodia.
"The ministry will find a way so that the charges for internet and broadband services in Malaysia are affordable and do not pose a burden to the users," he said at a media conference after a special programme with Radio Klasik Nasional at Wisma Radio, Angkasapuri, here today.
He said although the discussion on the payment rate was not welcomed by the service providers, the ministry was committed to reducing the charges so that more people could use the service.
"We hope the charges for internet and broadband services in Malaysia can be brought down so that they will be more affordable… As such, all service providers must discharge their social responsibility to achieve the government's aspiration," he said.
Meanwhile, Rais said that using the number of households as an index for broadband penetration in Malaysia which had been the case for the past 10 years, was no longer practical now.
The minister said broadband penetration should not be focused on the number of households only but should also consider the number of users of mobile telephones and computers which had now reached 28 million.
"Using the number of households to calculate the broadband penetration index had been practised in Korea for the past 10 years and Malaysia had also used the same method. So we (Malaysia) too used the number of households which was six million (then) to determine the broadband penetration index in the country.
"We did not reject it, in fact, the Malaysian Communications and Multimedia Commission (MCMC) had also recorded the rate of broadband penetration at 31 percent based on the figure of six million households.
Although the usage of handphones and computers had been increasing, he said it was strange that both these gadgets were not being used as a data to gauge the rate of broadband penetration now.
He said using the handphones as an index or indicator would be more accurate as there were now 28 million users of handphones in Malaysia and it could be said that most of them used handphones with the 3G service, which meant that the use of the broadband had increased.
In another development, Rais announced that the government would construct more than 1,000 transmission towers of various sizes throughout the country this year to increase the penetration of broadband services in the country.
He said the erection of the towers under the supervision of the MCMC would contribute towards increasing the broadband penetration rate in several areas in Sabah, Sarawak, Pahang, Kelantan and Terengganu which was still below 15 percent currently.
Billionaire T Ananda Krishnan, You can't trust his customer service or technical support,, rides high on the selling away of ketuanan Melayu Mahathir back, horse sense especially for IT stuff. You must do your own research before contacting the company for help, otherwise you will be taken for a ride.

MY NAME IS RAISE SON OF YATIM,WHY SHOULD I CHECK magine having two Umno men at the top of the judicial hierarchy, one as AG and the other as CJ. You will be able to literally get away with murder (as if they are not already getting away with it).the new umno ulama Rais Yatim says Nik Aziz not is rai practising true islam or he is a munafik? sincere in fighting for Islam
MCMC officers have also been in touch with Malaysiakini's service provider to ask for technical details about its video servers. This only goes to show that the MCMC wants to create fear among media workers and inadvertently rob the country of whatever media freedom that is left.
The argument by MCMC officers that the content of the two videos are offensive and provocative is flimsy and reveals the shaky plot of the government to do away with the negative publicity surrounding the cow head demonstration which has caught the frenzy of the international media.
Let me ask the MCMC a question – if the content is provocative, is it not true to say that the behaviour of the demonstrators are equally indecent, obscene and menacing?
Although the Attorney-General has announced that the protesters would be charged, it is disturbing to note that he has been silent on when they would face the music.
As for Hishammuddin, he should know what he is talking about or the Home Minister must simply learn to shut up.
It is laughable to note that after shooting off his mouth, Hishammuddin has resorted to pulling strings behind the scenes to get rid of the video which made him look foolish.
READMORE CLICK BELOW
POSTED BY THE TAXIDRIVER786 AT 
12:55 PM
0 COMMENTS
LINKS TO THIS POST

Posted: 04 Jan 2010 10:07 PM PST
Story from BBC NEWS: http://news.bbc.co.uk/go/pr/fr/-/2/hi/asia-pacific/8439899.stm
Hotel raids net unmarried couples
By Jennifer Pak BBC News, Kuala Lumpur 4 Jan 2010
Fifty-two unmarried couples could face charges of sexual misconduct and jail terms after being caught in hotel rooms by Malaysia's Islamic morality police.
Scores of officers conducted raids on budget hotels on New Year's Day in the western state of Selangor. Those detained in the early hours of New Year's Day were mainly students and young factory workers.
The Muslim couples are expected to be charged with the offence of close proximity, or Khalwat. Under Malaysia's Islamic Sharia Law, couples who are not married to each other should not be in a secluded area or confined space, which could give rise to suspicion that they were engaged in immoral acts.
A spokesman for the Selangor State Islamic Department (JAIS) says they chose New Year's Day because many people are known to commit this offence when celebrating a major holiday.
If convicted, the couples could get a maximum penalty of two years in prison and a fine. Sharia laws in Malaysia apply only to Malay Muslims, who make up over half the population. 
Published: 2010/01/04 15:39:59 GMT © BBC MMX
————————————————————————————
I sent this post to my KeADILan e-group, Anwar Ibrahim, Khalid Ibrahim, Teresa Kok and 50 others including foregners, just to show them how bloody ridiculous Malaysia is.
QUESTION: Is JAIS under the purview of Selangor State Govt or Federal Govt?
If it's under Selangor/Pakatan Rakyat's purview, WHICH party's purview exactly?
Has JAIS no respect for a person's privacy? Does a Muslim person have no right to privacy?
Answers please!
And don't tell me "this is a Muslim issue, non-Muslims are not targeted (so butt out)" – cos, hello, just imagine these JAIS goons banging around hotel room doors and forcing their way in in the middle of the night; imagine the noise and tension they would be creating – EVERYONE in that hotel would be affected and inconvenienced.
What if they 'mistakenly' started hassling a non-Muslim couple [like what happened to an American tourist couple in Langkawi not long ago]?
What if a non-Muslim gets caught with a Muslim? Does one go free or do both get nabbed?
If one goes free and one goes in – this is 'double standard justice' and … heh … DISCRIMINATION/PERSECUTION BASED ON A PERSON'S RELIGION.
[This is eerily reminiscent of Hitler's regime - white Jews get caught but white non-Jews go free.]
If both go in, this would be forcing a non-Muslim to be subject to Islamic law.
Moral policing HAS GOT TO STOP. It simply CANNOT WORK in a multi-ethnic/religious country.
Isu 'Ismul Allah' ~ Pertemuan Khas NGO NGO Islam dgn YB Menteri dan JAKIM - Kemaskini
Posted: 05 Jan 2010 11:46 AM PST

Kuala Lumpur. 4hb Januari 2010.
Satu perjumpaan khas diantara YB Menteri dan Timbalan Menteri di Jabatan Perdana Menteri serta Jawatankuasa Teknikal Undang Undang Syarak dan Sivil dengan NGO NGO Islam telah berlangsung semalam di Dewan Titiwangsa, Hotel Putra, Jalan Tun Razak.
Perkara utama yang diperbincangkan adalah soal keputusan Mahkamah Tinggi membenarkan 'Ismul Allah' digunapakai majalah Herald keluaran Gereja Katolik Malaysia serta lain lain perkara dan isu semasa yang melibatkan umat Islam di Malaysia.
Pelbagai pendapat dan cadangan telah disampaikan oleh pimpinan NGO NGO Islam termasuk dari saya yang mewakili
Muslim Bloggers Alliance
.
Buat makluman umat Islam seMalaysia, NGO NGO Islam tidak berdiam diri membiarkan kemelut ini terus berlangsong.
Kami sedang bekerjasama dengan pihak
JAKIM
untuk menyelesaikan masaalah ini dengan elok dan muktamad.

Dr Ridhuan Tee
Rumusan hasil perjumpaan khas bersama YB Menteri Senator Mej Jen (B) Dato' Haji Jamil Khir bin Haji Baharom dan Timbalannya Dato Dr.Mashitah serta ahli ahli Jawatankuasa Teknikal Undang Undang Syarak dan Sivil akan diumumkan nanti.
Insya Allah.
Yang hadir semalam adalah pimpinan NGO Islam seperti
ACCIN
@ Allied Coordinating Committee of Islamic NGO's yang terdiri daripada
ABIM
,
JIM
,
TERAS
,
ISLAMIC INFORMATION SERVICES @ IIS
,
RICOI
,
PPIM
,
WAMY
,
AL-HUNAFA
,
PERSATUAN DARUL FITRAH
,
PERTIWI
,
MUAFAKAT
, AL-HIDAYAH,
MUSLIM BLOGGERS ALLIANCE @ MBA
serta tokoh tokoh Dakwah dan Fikrah Islamiyyah tanahair seperti
Prof Dr Uthman al Muhammadi
,
Dr.Ridhuan Tee Abdullah
, Saudara
Shah Kirit Kokulal Govindji
, Saudara
Muhammad Azril Mohd Amin
, mantan YDP MAIPP YB Shahabudin Yahya dan ramai lagi peserta yang tidak sempat saya berkenalan.












KP Jakim dgn Yusri Mohamad
Peguam peguam terkemuka tanahair kita dan pejuang pejuang Syariah Islam yang turut hadir adalah Presiden Persatuan Peguam Muslim Malaysia
Tetuan Zainul Rijal Abu Bakar
, Presiden
Persatuan Peguam Syarie Malaysia
, Mohd Isa Ralip dan Naib Presidennya Musa Awang serta beberapa orang peguam lain.
Ada juga wakil Gabungan Pelajar Islam Semenanjung dan individu individu lain yang di jemput.
Dikemaskini :
Kalimah 'Allah': Nasihat menteri pada penulis blog
Menteri di Jabatan Perdana Menteri, Datuk Jamil Khir Baharom menggesa penulis blog dan laman internet supaya tidak menyiarkan apa-apa yang negatif berhubung isu penggunaan kalimah "Allah" oleh majalah mingguan Katholik, Herald.
Katanya, pihak terbabit khususnya penulis blog dan laman-laman internet harus memelihara batasan yang ditetapkan apabila berkarya supaya tidak mewujudkan ruang negatif yang boleh disalah guna oleh golongan tertentu.
Katanya, ruang-ruang negatif seumpama itu sekiranya disalah gunakan boleh mencetuskan ketegangan di kalangan masyarakat setempat, apatah lagi isu melibatkan agama sangat sensitif untuk diperdebatkan.
"Dalam hal ini kita menyeru laman-laman blog termasuk laman-laman lain dalam internet, dan mengharapkan kebijaksanaan mereka agar kesempatan itu tidak digunakan oleh orang lain yang melihat ada ruang negatif yang timbul daripada tulisan-tulisan yang mereka hasilkan," katanya kepada pemberita di pejabatnya di Putrajaya hari ini.
Beliau berkata demikian ketika ditanya mengenai pertemuan beliau dengan 22 NGO Islam semalam untuk membincangkan pandangan masing-masing berhubung tindakan kerajaan memfailkan rayuan berikutan keputusan Mahkamah Tinggi membenarkan penggunaan kalimah Allah oleh Herald - The Catholic Weekly.
Beliau berkata, kesemua pihak yang terlibat dalam pertemuan itu sepakat berdiri dan menyokong penuh tindakan kerajaan dan turut menyarankan agar ia dibincangkan mengikut saluran perundangan yang ada, termasuk membawa isu berkenaan kepada Majlis Raja-Raja.
"Dalam saluran perundangan ini, kita ada enakmen kawalan di negeri-negeri, iaitu enakmen yang diwartakan untuk pengawalan dan sekatan terhadap pengembangan agama bukan Islam. Enakmen ini diwartakan kepada semua negeri kecuali Pulau Pinang, Sabah, Sarawak dan Wilayah Persekutuan," katanya.
Dalam hal ini jelas Jamil Khir, Jabatan Kemajuan Islam Malaysia (Jakim) akan meneruskan dialog bersifat intelektual bersama golongan bukan Islam supaya penggunaan kalimah Allah ini dapat diperjelaskan.
"Bukan itu sahaja, kita juga akan jelaskan mengenai kemurnian dan keindahan agama Islam mengikut perundangan dan sejarah Islam itu sendiri.
"Untuk umat Islam pula, penjelasan yang lebih dalam akan disampaikan menerusi medium sedia ada seperti khutbah Jumaat dan forum Islam untuk menjaga keharmonian yang sedia terbentuk selama ini," katanya.
Ditanya mengenai dakwaan bahawa kalimah Allah telah lama digunakan dalam kitab suci Injil dan Taurat, beliau berkata penggunaan kalimah Allah pada kitab tersebut tidak berpandukan kepada konteks "lam yalid walam yulad" (tidak beranak dan diperanakkan) yang disebut dalam Surah Al-Ikhlas.
"Dalam kajian yang dibuat tidak ada kitab lain yang menggunakan kalimah ini. Walaupun ajaran Samawi ada menggunakan Allah, tapi bukan dalam konteks yang kita perkatakan sekarang. Bukan dalam konteks "lam yalid walam yulad", jadi kekeliruan akan timbul jika penggunaan itu dialihkan daripada konteks itu," katanya.
Laporan
BERNAMA
.
Posted: 04 Jan 2010 08:44 PM PST
If you don't intend or can't afford to migrate,
PLEASE READ THIS ARTICLE! Food for thought article about the future of

Malaysia

.
Najib The Ponzi Scheme Master
Posted by Simon Templar On Friday, December 11, 2009
Malaysia is close to bankruptcy.
The government has no more money. 2009 must have been a horrible year with little corporate taxes collected (and expected to be collected) due to the economic slowdown. Foreign investments have also slowed to a halt.
And yet Najib's government is trying to spend their way out of the economy. Honestly, if carried out well, government spending is a key component in driving the economy up. But not in Malaysia . The leakages are too large. As a result, the expected multiplier effects do not maximise. The money disbursed end up in the pockets of those who least deserve it instead.
2009 must go on record as the year with the largest amount of government bonds issued. Amanah Saham this and Amanah Saham that. I don't have the statistics but I doubt 2009 will be too far off the numero uno spot even if it does not take the top spot. All sorts of bond were raised and for the first time, take-up quotas drawn along the usual racial lines have been removed.
What does that mean? The government is simply desperate for money. The amount that they could raise from the protected and preferred Malay race have simply maxed up. That left Najib with no choice but to loan from the desperate Chinese and Indians on the pretext of equality and sharing of wealth with all in the country. And at lower rates of returns too.
Malaysians are not well read people. And I bet you that most people do not understand what a bond is apart from it being an investment opportunity that generates interest income higher than that offered by FDs. Bonds are actually IOUs. It is a loan. When you buy a bond, you are actually lending money to the bond issuer and you get paid back upon maturity.
Upon maturity, paying back of bond money is an issue should the bond issuer (in this case the government of Malaysia ) has no money to pay. But as the government, this can be solved via a few simple strategies at the expense of the rakyat.
The government may raise new bonds to pay-off the earlier bonds. And this can be done over and over again. The bet by the government is that the government's income will improve in the future and one day, these loans from the public can be paid off. Theoretically, this sounds ideal. But do you genuinely accept that from the government of a nation whose corruption index ranking have been consistently falling to an embarrassing 57 now? Regardless of how much of the nations resources are depleted (our oil is running out by the way; palm oil isn't that popular in the world market unless you are a sucker who believes in Utusan Malaysia ; we do not have much rubber; we ran out of tin decades ago), the profit do not go back to the rakyat but the Swiss private bank accounts of our politicians.
So, the bonds will never get to be paid from the ideal profits. New bonds will be issued to pay off earlier bonds. And this will go on and on and on. Over time, with larger amount of bonds raised every time to cover for additional 'nation building and development', government debts will only continue to rise. This is what we call a Ponzi scheme. Read Bernie Madoff. Read cheat. Read con.
The present government is passing it's current problem to the future generation. An irresponsible government indeed. In developed nations, the people are able to appreciate this problem. Parliaments debate after debate on bond issuances. In Malaysia , the Prime Minister approves new bonds while he gobbles down his nasi lemak with ayam rendang and sotong sambal. The future is not his problem anyways. He has his hot seat to protect; lose it or he will get nagged to his death by the thing who sleeps next to him.
Has anyone actually thought that Najib knows that his days are numbered and he is maximising his personal dough collection? Think about it. Whatever he takes from the bonds will have to be paid back by the next government. If he is not going to be the next government, paying back will not be his problem.
But whatever he does now will still be a problem for the rakyat in the future. If BN continues, it will be BN's repayment problem. If PR takes over, it will be PR who is faced with the same repayment headache. The only permanent fixture is that the rakyat is at the losing end.
Some may argue that all the government has to do is to print more money. Yes, that is true. A learned friend of mine once said that the government will never run out of money because it can just print more. That is a brilliant statement. But of course it has it consequences. The amount of paper money in circulation must correspond to the amount of gold held in reserves. If paper money exceeds the value of gold - which is what the US is facing right now - then the said currency's value falls. Purchasing power declines. Inflation rises. And a whole lot of other negative economic terminologies.
So you see, printing money to repay government loans solves the loan issue but it brings the country to a whole new level of economic problems.
And yes, you got the message, the rakyat loses.
If you are lucky to live short enough, the problem will not be yours. But your kids? You better leave them enough money to buy bananas at RM1 million per comb.
Additional note by author:
Najib has pledged more and more spending. But with limited funds available, other government disbursements will have to be reduced. Hence, the proposed (rumoured) removal of subsidies for petrol, sugar and flour are very real. Expect electricity tariffs to go up too. Rakyat will suffer like never before. Is he not interested in getting re-elected?
Does sound like Najib is taking all he can and abandoning ship.
Posted: 04 Jan 2010 08:08 PM PST
Last night I happened to watch a National Geographic Channel documentary " 42 ways to kill Hitler". Aparently, National Geographic has gathered some evidence that from 1930s right up the 1945 , there were 42 attempts at HItler 's life.
These are attempts at his life and exclude those who fought politically to limit him during th initially phase, including the last President of Germany before Hitler took power.
Most of the 42 attempts were from the German resistance and a few attempts were from allied including Britain and Soviet Union.
Resistance from within forced him to withdraw to a solitary lifestyle, and after the July 1944 assasination, he was to be seen only in the company of those he trusted. So while the internal resistance in fact helped the external powers , especiall afther the JUly 1944 atmept, Hitler was mentally affected by it and this affected to certain extent his conduct of the war.
National Geography, History and Discovery are great channels to watch. get your children to watch too if you want to broaden their minds. In the globalised world, a broad mindset is important and ability to accept other people's views and other people's ways of doing things are important too.
In-Humane Court Decision Against Pahang Orang Asli Christians
Posted: 04 Jan 2010 07:51 PM PST
TEMERLOH,PAHANG
Tuesday, 5th January 2010
Another Religious Supression By Muslim against Christians in Malaysia
A
group of Orang Asli Christians here today lost a two-year court battle against local and state authorities, seeking basic amenities at their village church.
The High Court here struck out the 2007 suit by a group of Jahut Christians from Kampung Pasu against the Temerloh Land and District Office and the Pahang state government for disconnecting power and water supplies to their village church in Kampung Pasu here.
"The application for a judicial review was dismissed with cost," Pahang state legal adviser Kamal Azira told The Malaysian Insider.
The amount for cost will be determined by the court later, he said.
Kamal, who was acting for the state and local authorities, said the judge, Datuk Akhtar Tahir, had only given a summary decision in chambers and will supply the written grounds of judgment later.
The government lawyer added that the judge also made a brief reference to Sections 6 and 7 of the Aboriginal Peoples Act 1954, which supposedly gives the state authorities the power to gazette an area as "Aboriginal Land."
Pressed to explain the implication of the court ruling, Kamal, who asked not to be photographed, repeated that the law says "the state authorities are the ones to gazette if an area is [an] Orang Asli area."
Lawyers for the Jahut Christians told The Malaysian Insider they plan to file an appeal with the Court of Appeal in Putrajaya next week.
Mupok Aku